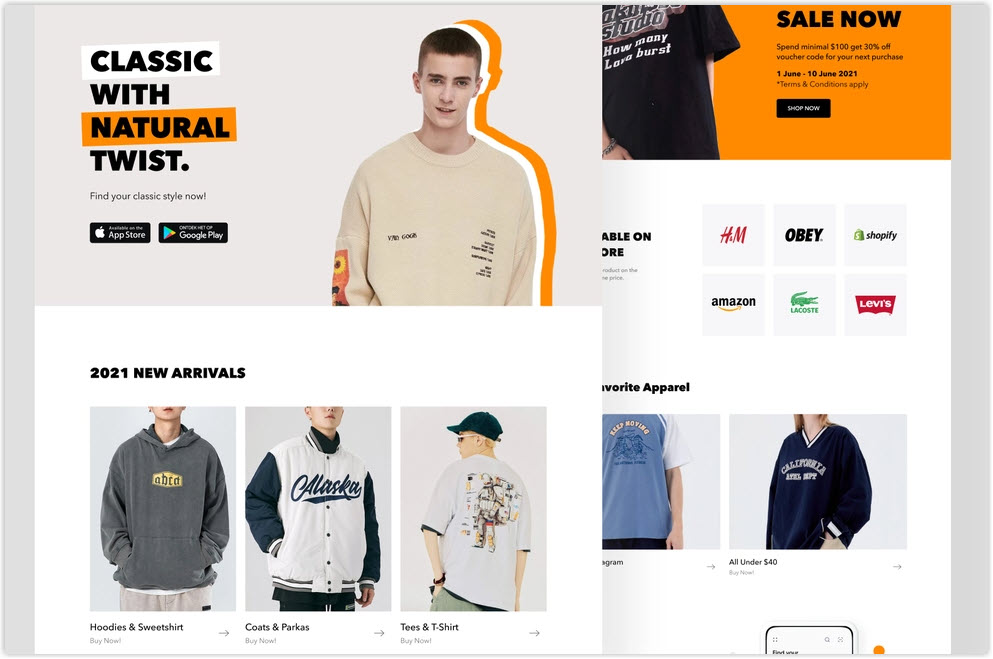 Ecommerce fashion is a massive and rapidly growing industry with no signs of slowing down. It's the largest B2C eCommerce market segment globally, with a projected market size of nearly 2 trillion dollars by 2027. This lucrative market has increased many online fashion stores, with millions of active sites operating worldwide. Therefore, if you are planning to be a part of this giant industry, it is inevitable to create a well-designed clothing website to showcase your products, engage with customers, and drive sales.
Our today's guide will take you through all the necessary steps to create a basic yet highly functional fashion store. If you are ready to take the fashion world by storm, let's get started.
How to Create a Fashion Website Step by Step
1. Defining the Project
Before you jump into how to create a clothing website project, it's essential to understand your unique value proposition and how to translate that into a fantastic design. This includes looking at what your competitors are doing and developing a strategy to make your website stand out.
2. Creating a Plan
This is where the development team or agency will work with you to define the layout and functionality of your website. Using the data gathered in the previous stage, they'll come up with the best ideas for a sitemap: a list of pages, their placement, and their relationship with the site. The blueprint will encompass both components that are visible to users and solely intended for search engines.
The sitemap defines your content, which allows your designer to create the look and function of each page. By the end of this stage, you'll have a clear idea of the visitor journey through your site and a visualization of the final result.
3. Selecting the Ideal Platform
To showcase your collection to the world, picking the ideal platform for building your clothing website before venturing into sales is a must. However, since most platforms offer similar features, choosing suitable ones can take time and effort. That's why we've compiled a list of top-rated online store builders to help you make the best choice for your business.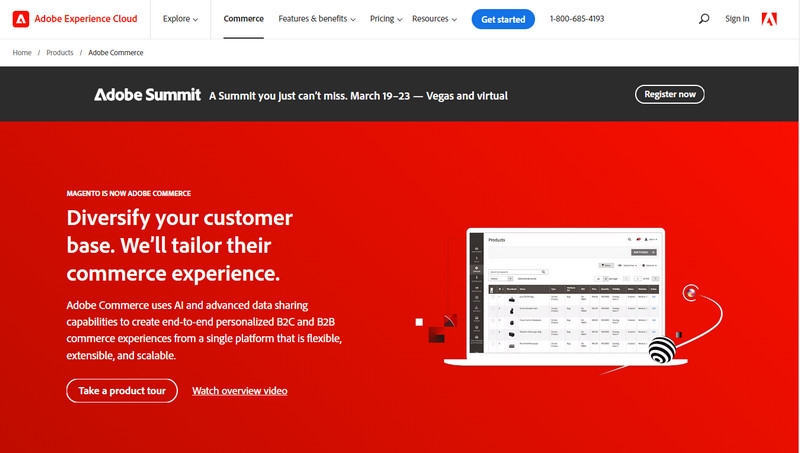 Magento, now known as Adobe Commerce, is a popular open-source eCommerce platform that powers over 250,000 online shops worldwide. Companies of all sizes, including big names like Ford, Omega Watches, Helly Hansen, Timberland, and Jack Daniel's, rely on Magento for their online sales.
Choosing an eCommerce platform is a critical business decision, and Magento offers three versions to meet your specific needs.
Magento Open Source: free and perfect for small to medium businesses that want flexibility and customization options.
Magento Commerce: offers additional features and official support for an annual $24,000.
Magento Commerce Cloud: a cloud-based solution with all the features of Magento Commerce and runs on Amazon Web Services.
Magento Open Source is likely the best choice if you want to create a clothing website in small to medium sizes. It provides many customization options and flexibility and allows additional features to be added through modules and extensions.
On the other hand, Magento Commerce and Magento Commerce Cloud are more suitable for larger companies with specific needs in B2B eCommerce. They can afford to invest in extra features with an annual cost of $24,000 and $40,000, respectively.
It especially seized the trend of utilizing smartphones and created PWA Studio to simplify the business process to reach wider customers and increase revenue.
✔ Highlight features
Comprehensive security management
Hack-resistant system
Regular quality and security updates
Scalable system for businesses of all sizes
Extensible solutions for seamless expansion
Easy integration of one-step checkout, advanced navigation, social login, and other features
Desktop and mobile optimization
Centralized management of multiple stores
Flexible payment and shipping options
24/7/365 customer support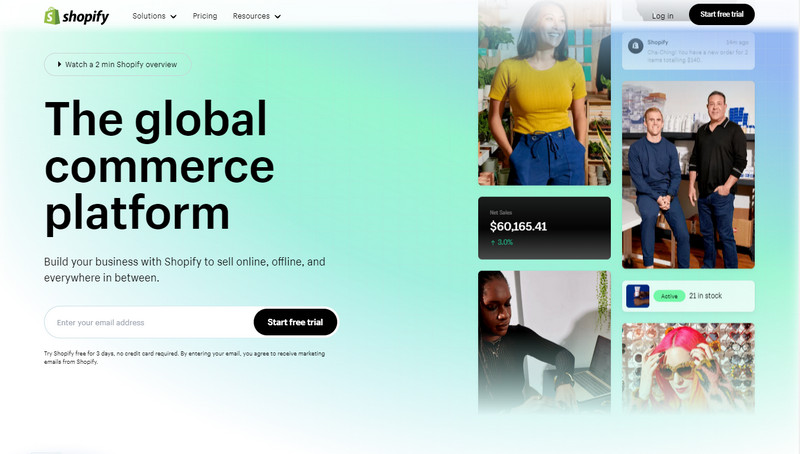 Shopify is our top pick on how to create a clothing website that looks and works great — without having to worry about coding. In recent research, Shopify ranked second overall with an impressive score of 4.8/5.
It's no surprise that Shopify has a huge following, with over 4.6 million live websites powered by this platform, according to BuiltWith.com.
And when it comes to fashion eCommerce store development, Shopify shines. It offers more quality sales features than any other eCommerce platform, earning an average score of 61/65 across the 13 sales-specific areas we evaluated. Over the years, Shopify has continued to evolve and improve, with even more advanced content management tools available today.
✔ Highlight features:
Payment acceptance with major options like Apple Pay, Amazon Pay, and PayPal.
Customer behavior analysis with sales analytics tools.
Customized checkout process to fit your brand.
Invoice generation with accounting services.
Unlimited product capacity on your site.
Multi-platform sales with multi-channel integration such as Instagram, Facebook, …
Utilization of automated SMS and targeted email marketing for customer outreach and retention.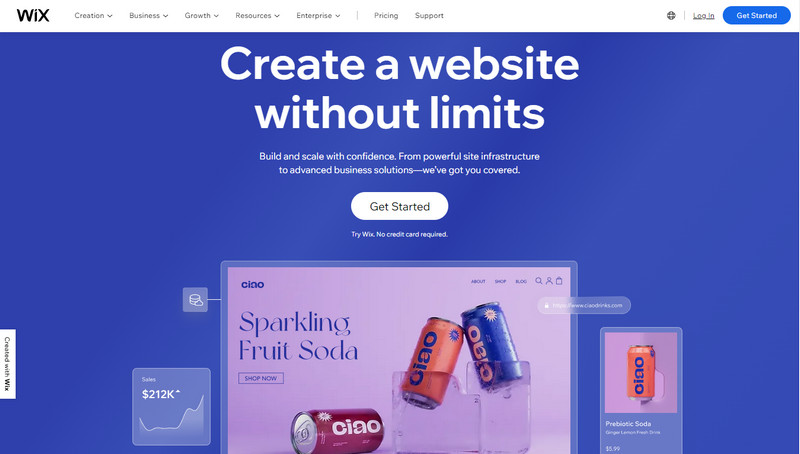 With over 800+ templates, multichannel selling options, and real-time shipping estimates for customers, Wix has everything you need to get your store up and running.
While enterprises may need a more robust platform, Wix is an excellent option for medium-sized retailers focusing on ease of use. This powerful website builder will help create a professional clothing website without advanced coding skills.
✔ Highlight features:
Blogging and optional search function to help diversify your online store.
Customizable checkout page to tailor to your brand.
Upgraded shipping functions for easy organization, refund, and order tracking.
User-friendly backend process for adding and managing products with automatic stock tracking.
Wix App Market for marketing tools to grow your online presence.
Wix Ascend an all-in-one CRM and marketing product suite for lead capture and mailing lists.
24/7 customer support
4. Determining Development Costs
Since it involves market research, design and development, and maintenance to create a clothing website from scratch, the cost should be a big concern. Depending on the project's complexity and functionality and your company's goal, it can be ranging from $15,000 to over $50,000.
There are 4 stages in the development process:
Discovery (Design discovery + technology discovery)
Development (Web + Mobile)
Quality assurance
Project management
Depending on the functionality, each step can cost from $10,000 for a simple, user-friendly to $100,000 for a cutting-edge custom website with advanced features like payment gateways and databases. The hourly rate for each development stage is between $25 to $75, depending on the developer's experience and task complexity. To estimate the budget and get the best rate, you should discuss all the necessary features with the developer or team.
5. Choosing a Domain Name
Your domain name should ideally match or closely resemble your brand name and the type of products you sell to make it easy for customers to find you online. Also, take some time to consider your brand name and make sure it's memorable and distinctive, avoid choosing what is similar to an existing company.
6. Designing Your Website
Each eCommerce provider offers a range of pre-made templates to create a clothing website. Your task is to choose what aligns with your brand identity and fulfills your needs. If you are unclear about its specifics, remember to experiment with various options via demos and free trials before making the final decision.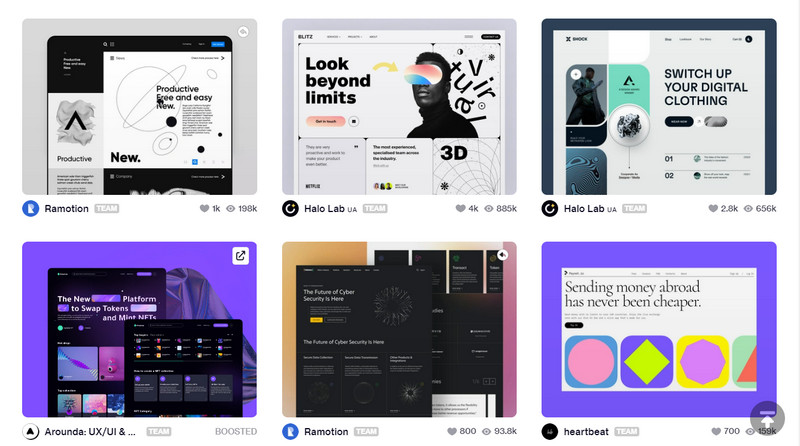 As you select your template, keep your customers in mind by:
Thinking about who your customers are and what they value.
Considering their age, income, lifestyle, and expectations of a brand's principles (sustainability, ethical sourcing, etc.)
Imagining how you want them to experience your website and your offerings.
Which Templates Should You Use for Creating Your Online Clothing Store Design?
Magento Templates
As a top eCommerce platform, Magento is flexible enough to accommodate different business models. The price of a Magento theme depends on the design and features required. Besides free themes, you can consider more high-quality options from $200 and exclusive or customized options from $500 to $1,000.
Below are some fantastic features of Magento templates
Checkout on the go: Magento's one-click checkout feature ensures a quick and hassle-free process. It also supports mobile payment options with new fingerprint and facial recognition technologies.
Diverse payment methods: Magento supports PayPal, Apple Pay, cryptocurrency, or credit cards to offer shoppers appropriate payment options and prevent abandoned shopping carts.
Foster engagement through social media: These Magento templates include social media links to help users easily share their favorite products and increase the brand's visibility.
More delivery options: Magento offers built-in functionality and quick and flat-rate shipping mechanisms to help store owners create a seamless delivery and fulfillment process.
Omnichannel shopping: Clothing businesses can now sell their products online and in-store through various channels, thanks to Magento's impressive and responsive themes.
Order by voice: With the rise of voice search and assistants, Magento has integrated voice ordering to help customers place orders through verbal communication, providing a great advantage for online store owners to increase sales.
Pages for events and experiences: An "events and experiences" page is vital for targeting industry events and sharing customer experiences.
Search with images: This feature gives you a competitive edge by allowing shoppers to search for products in the store using images and sketches.
Storytelling through design: Magento themes and extensions can be used for design-based storytelling, a narrative marketing approach that creates rich, interactive story-telling styles.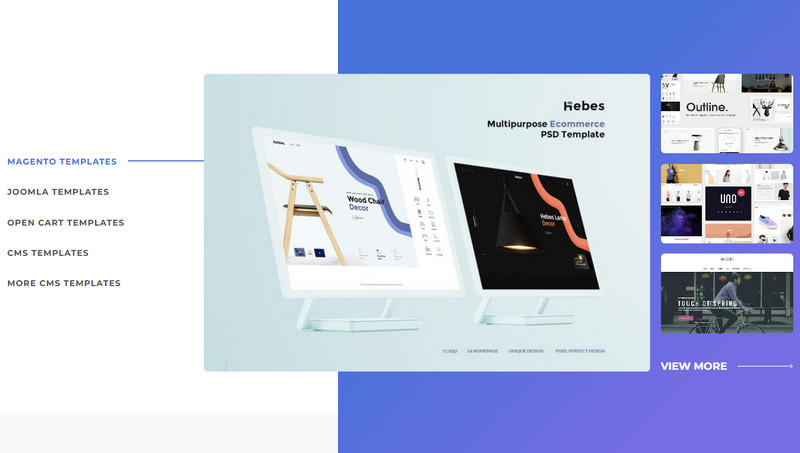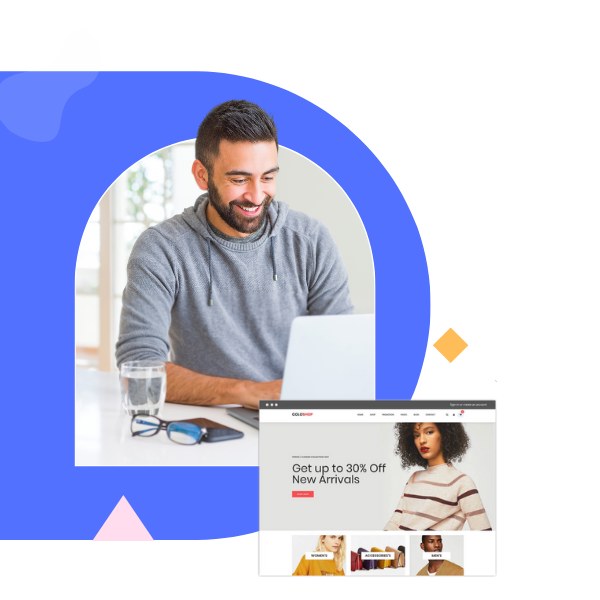 Try FREE Magezon Page Builder!
Easily create your engaging Magento pages in any style whenever you want without relying on developers or designers, just by drag & drop.
Shopify Templates
Shopify was specifically created to assist business owners in creating their online stores. It offers a limited selection of well-crafted and visually appealing for businesses in different industries, including 11 free and 114 paid themes that can be purchased for $180 to $350.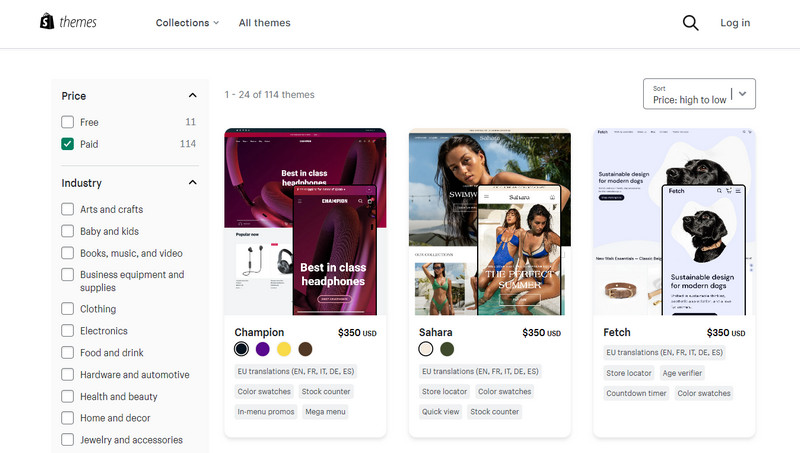 Wix Templates
Wix offers over 800 design options; you will surely find the perfect fit for your business. While these templates may not be the flashiest, they're easy to navigate and function. Each is automatically optimized for any device, so your site will look great whether on a desktop, tablet, or phone. You can even preview your site's look on a mobile device from the desktop editor.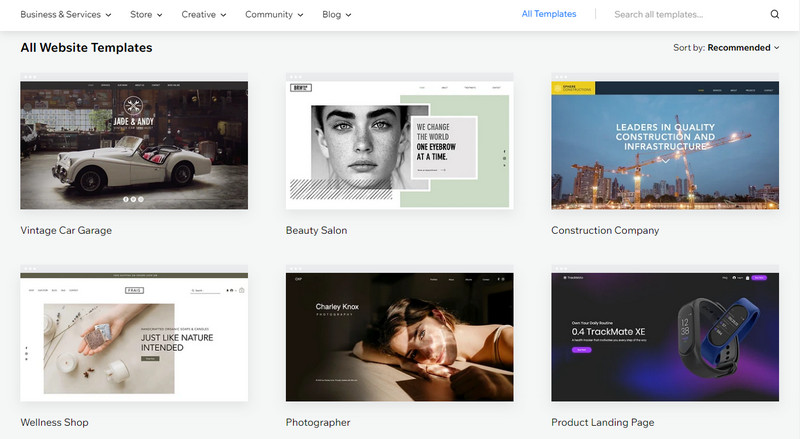 Note:
Don't fret about picking the perfect template using Magento or Shopify. These eCommerce platforms allow you to change your website theme at any time. However, with Wix, it cannot be modified once you've chosen a template.
7. Customizing Your Templates
Now that you've found the perfect eCommerce template for your online clothing store, it's time to let your creativity flow and customize it to your liking. Most eCommerce platforms offer standard customization abilities such as
Add new pages, such as a product page, homepage, about us, and checkout page,… to showcase your stunning inventory.
Change font size, typography, and color palettes to fit your brand aesthetic.
Change the background image to make your store stand out.
Easily move or add elements within the template.
Integrate your social media feeds.
Start a blog to share news and opinions and connect with new customers.
8. Adding Products to Your Online Store
Your product pages are where you turn browsers into buyers. Just like the shop floor in a physical store, they should be the main attraction. While optimizing it, remember that too many elements can be overwhelming, but too few can be non-functional. To make your products stand out, research your competitors to see how they showcase and sell theirs. Pay attention to how they group their products, how they sort them, and how they use filters.
9. Optimizing for Mobile Devices
Mobile retail eCommerce is expected to surpass $510 billion in 2023 and $710 billion in 2025. Therefore, when choosing a development company, it's essential to ensure they know how to create a mobile-friendly website or use a PWA solution that merges the functionalities of mobile applications and websites.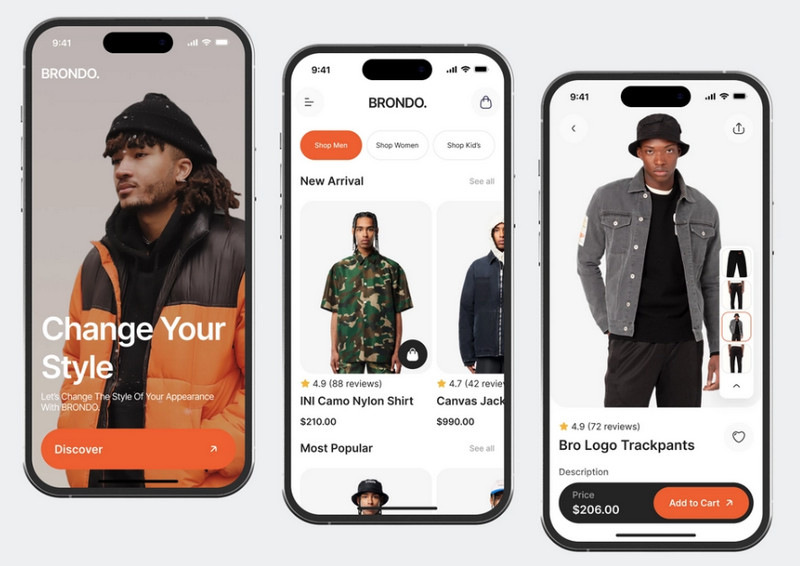 10. Setting up a Payment Processor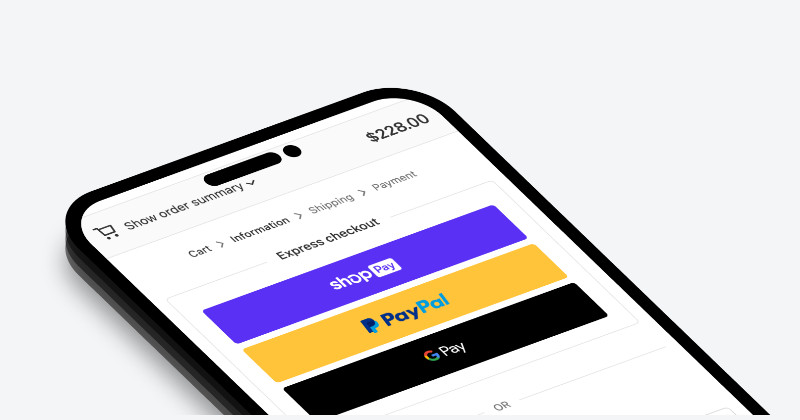 Magento Payment Gateways
Payment processing fees: 2.9% + 30 cents
Here are the four popular payment gateways for Magento merchants:
PayPal: This is one of the most recognizable names and is known for its excellent reputation for secure payments. Customers can pay through a PayPal account or credit card and send money to an account using their email address. With PayPal, customers can make purchases with credit, which encourage them to buy more and pay for purchases over a period of time. The gateway also provides advanced encryption and 24-hour monitoring for fraud protection.
Braintree: This gateway is owned by PayPal and flexible enough to work for small and global businesses. It offers customers 6 payment options ( Apple Pay, Venmo, Bitcoin, etc.) and includes secure data storage, basic fraud protection, and built-in PayPal integration. Moreover, customers can conveniently store their payment details and add or remove them from their accounts anytime.
Authorize.net: This reliable payment gateway mainly focuses on small and medium-sized enterprises. Customers can pay through credit cards, e-checks, Apple Pay, and Visa Checkout. It features a free Advanced Fraud Detection Suite and other security measures like address and CVV verification. Furthermore, Authorize.net offers the Customer Information Manager (CIM) function, which allows businesses to save their customers' credit card data for future transactions. However, to use Authorize.net, businesses must base in the United States, Canada, Europe, or Australia.
Stripe: If you're looking for a quick and easy way to start accepting payments, Stripe might be your best gateway. It accepts all major credit cards as well as Bitcoin, Alipay, Apple Pay, and Android Pay.
Besides, this gateway offers straightforward PCI compliance and real-time fee reporting. Renowned companies like ASOS, Deliveroo, Monzo, and Xero have adopted Stripe.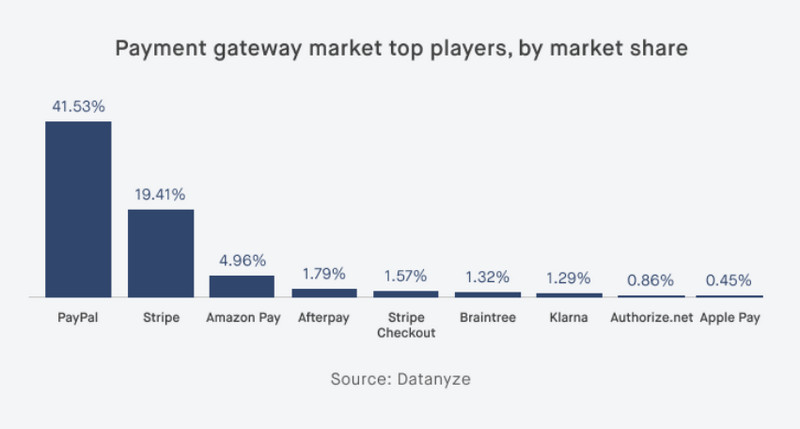 Shopify Payment Gateways
Shopify has its own integrated payment processor in collaboration with Stripe called Shopify Payments. With this processor, you won't have to pay transaction fees and can manage payments directly from the user dashboard.
However, if you prefer not to use Shopify Payments, you can still choose from various other payment gateway options, including Apple Pay, Amazon Pay, and PayPal. Remember that if you choose another payment processor, you'll have to pay an additional transaction fee ranging from 0.5% to 5% (on top of the credit card fee of 2.4% to 2.9% + 30 cents).
Wix Payment Gateways
Payment processing fees: 2.9% + 30 cents (2.6% with Wix Payments POS)
Wix has its own payment processor called Wix Payments, which works just like Shopify Payments. You can manage all your payments from your Wix dashboard without relying on a third-party processor or paying any additional fees. You won't be charged any transaction fees, regardless of which payment method you choose. You can use most major payment options with Wix, including Square and Apple Pay.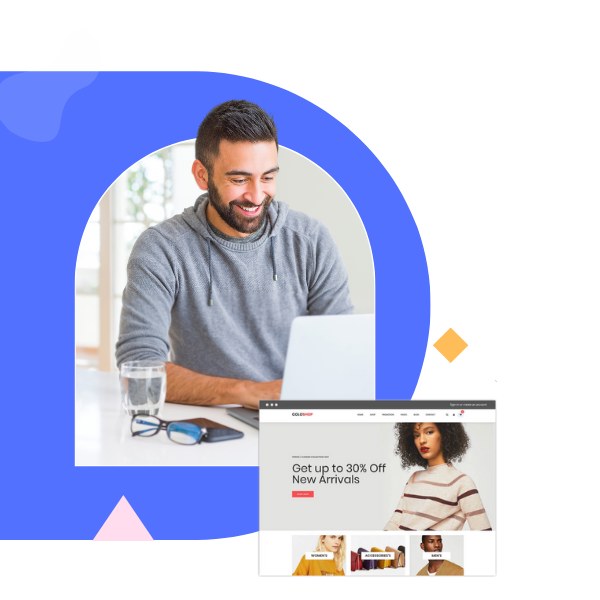 Try FREE Magezon Page Builder!
Easily create your engaging Magento pages in any style whenever you want without relying on developers or designers, just by drag & drop.
11. Ensuring Quality Assurance
Testing is one of the most critical jobs of creating a clothing website; it's when developers check the functionality of every element on your website. They will examine the code to ensure it's working correctly, the speed, and mobile responsiveness. With manual and automated testing, you can rest assured that your clothing website will go live successfully.
12. Marketing Your Online Clothing Store
Once your clothing website is built, it's important to let many people know about it. One of the most effective and affordable ways is through social media such as
Another option is advertising, but it can be expensive, hence selecting a single platform like Facebook Ads or Google Ads is an optimal choice. If your product needs clarification, Facebook Ads would be a good option, whereas Google Ads are more appropriate for direct selling.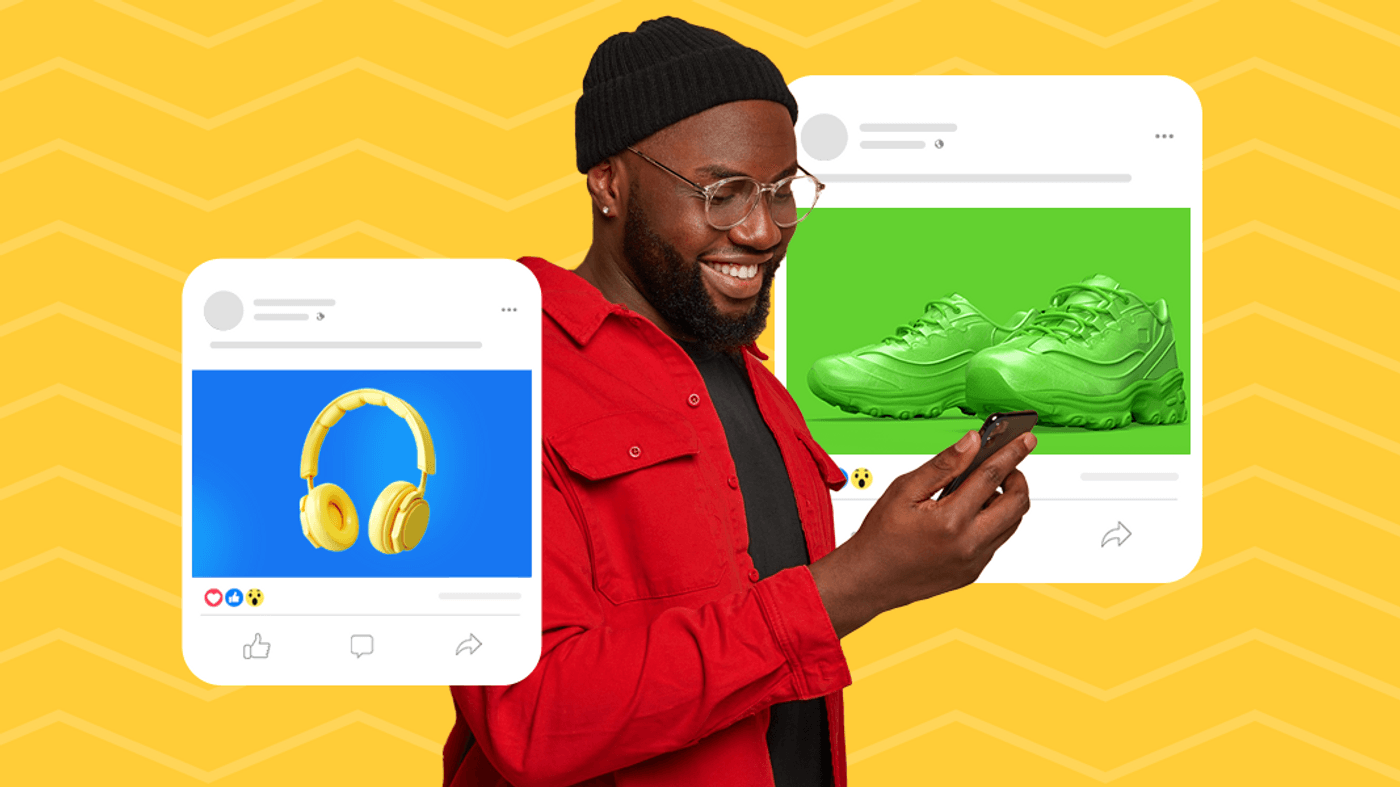 When developing your social media strategy, remember the following:
Determine your target audience and choose social media platforms that align with your brand and products. For instance, while TikTok is ideal for youngsters, Facebook is better for the elderly demographic.
Consider your ability to create visually appealing and engaging content, especially for platforms like Instagram.
Determine the optimal posting frequency and timing to maximize engagement and reach.
Take advantage of features such as reels, polls, and videos to create unique content that can help grow your brand identity.
Consider collaborating with influencers and other brands, as they can help boost your brand's visibility and credibility.
13. Maintenance and Upkeep
This is an ongoing process of support and assistance. Remember to have the same team handle it because they are already familiar with all the details. Moreover, as your fashion website design grows, you may need to expand the number of pages, features, and functionality and need to perform regular tasks such as:
Editing content
Fixing bugs
Backing up your platform
Installing plugins
Besides, digital and fashion industry trends change quickly, ensure to keep up to date with both user experience and content for your clothing website design.
Final Words
We know that creating a clothing website from scratch might seem like a lot to take on, but with the right plan and execution, it can be an exciting and fulfilling adventure. Follow the steps outlined in this guide, and you'll be well on your way to creating a fantastic website showcasing your brand and fantastic collections. Remember to keep your target audience in mind and focus on creating an online clothing store that's both user-friendly and visually stunning.
Now, if you are a Magento merchant and don't know which extension to easily build your fashion eCommerce website and gain more sales, consider Page Builder from Magezon. As a trusted Adobe partner, we have satisfied thousands of customers with a vast collection of drag-and-drop extensions, helping you create a high-converting and unique store in minutes.
Don't worry if you are not competent at coding, now you can confidently create any necessary page of your website in any style you want at ease.