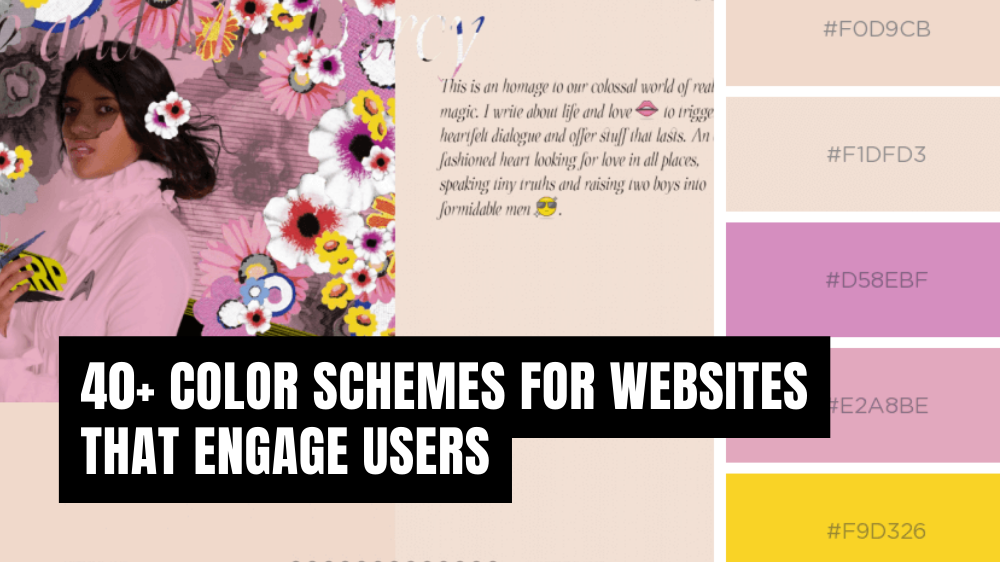 Perfecting a color scheme for websites that you design should be a top concern. Looking at existing websites and getting inspiration from competitors is one of the best methods to achieve this, so we've done the legwork for you and prepared a list of more than 40 color palettes for website design that will guarantee work nicely for each brand.
Even if you already had a color scheme in your mind, you can still get something useful out of this guide. Here, we will have a deep analysis on color psychology to help you make the best color combination decisions for your websites.

Understanding the Psychology of Colors Before Selecting a Color Scheme for Websites
As we all know, the psychology of colors and how we use them is incredibly important – especially when it comes to designing a brand or websites that speak to the consumers. Not so many people recognize it like Josef Albers, a wonderful artist. He focused his profession on studying color and how much it impacts the mood of onlookers and adjusts to varied situations. Examining the numerous ways colors communicate with one another was a big component of his studies. Consider one of his works below to understand more about the color scheme for websites: the juxtaposition of dark green and orange is jarring to look at, whereas Albers establishes balance with a much calmer, current tone for the audience by matching the green with a gray.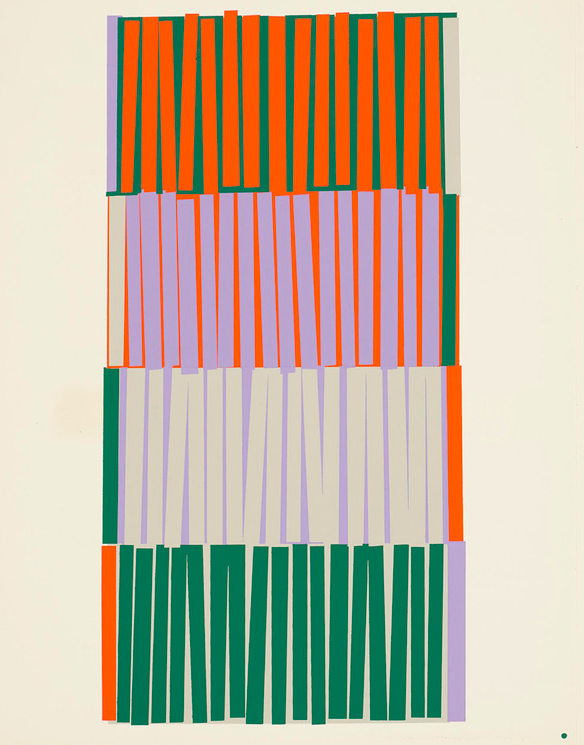 These findings can be extremely helpful in making design decisions; for example, they can assist you choose the best color scheme for websites that complement your services and enhance your brand identity for customer communication.
The Introduction to Color Psychology
This discussion serves as an introduction to color psychology, which is the science of colors as well as how they influence our brains. Certain hues elicit specific reactions, as Mark Rothko demonstrated with his Color Field paintings. As a result, it's critical to understand how different tones and colors affect our mood when selecting a color scheme for websites. For example, we might choose colors of blue and green to build a website for a conservation organization since they evoke sentiments of trust, nature, and health.
You can employ a color scheme for websites to both influence people's moods, and how they view your website. Choosing a color theme for website or a color palette for website design can be questionable at times. What is the significance of Facebook's blue color combination for website design? Could it be possible that Mark Zuckerberg is red-green colorblind, making blue appear extraordinarily brilliant to him? Definitely, but primarily because blue is the world's most popular hue. More than half of all logos contain the color blue.
The basic psychological principles of all key shades
White
Generally gives the feeling of minimalism and transparency. When it comes to basic web design, quite often the best color for website design is none at all. Because white is a neutral hue, white color palettes for website design may go well with several other colors for promotional purposes. It's mostly in the background or an accent color.
Black
Usually gives off the vibes of modernity, sleekness, and neutrality. Its simplicity is ideal for a color scheme for websites that are more geared towards luxurious businesses; many cosmetic companies choose black as their primary hue to indicate that their products are of high quality, which may help you justify paying so much.
Gray
Denotes maturity and authority. This is a terrific choice for a color scheme for websites that are much more professional since it shows visitors that you mean business.
Red
In this excellent color scheme for websites, speed, enthusiasm, and passion are all portrayed. Red is one of the finest color schemes for website design when you want your viewers to take action. This color is mostly the primary color scheme for ecommerce websites, along with eateries and takeout app color combinations.
Green
Mostly used in a lot of color schemes for websites about nature and wellness. Green is a soothing and natural color that might be one of the best color for website design. If using only green and its shades is not enough, you can use it in color combinations as green is among the best color palettes for website design when creating a health brand. Green is also a fantastic color to represent environmental friendliness and long-term sustainability.
Blue
Currently known as the most flexible and well-liked color. Because blue has been evoking sentiments of trust since forever, it is a popular choice for a color scheme for websites.
Orange
Known for its symbolization of happiness and hope. Orange is a well-known "fun" color, and including it in your website design color scheme is a great way to show you're not taking yourself too seriously.
Purple
Represents creativity, wisdom, and self-assurance. Purple is a strong and unique hue to employ in a color scheme for websites since it stands out and demands attention.
Yellow
This color palette for website design makes you feel warmth, an attractive mood, and positivity. The color yellow, which is the color of sunshine, is most famous for reminding of love and excitement. Very personable and pleasant. This is a great website color for services companies because you're always willing to help!
Pink
Symbolizes passion and creativity. Pink is having a moment right now as one of the best color scheme for websites, and it's now present in individuals of all identities and genders, which means marketers are following suit and infusing it into a variety of industries.
Brown
Is most famous for its feeling of wholesomeness, warmth, and honesty. Brown is a soothing color to employ in color palettes for website design. It lends a genuine, down-to-earth feel to websites and is frequently present in conjunction with classic, vintage-inspired designs.
40+ Amazing Color Palettes For Website That Engage Users
1. Hemphop
Is there really any other option for a color scheme for websites that focus on a natural hemp brand besides green?! It's the color of cannabis, hemp, and CBD products, in addition to being environmentally friendly. The hemp green goes really well with delicate colors of yellow and oatmeal, while the serious nature of navy blue lends a sense of trust to this color scheme.
Hemp green, pale lemon, oatmeal, and navy are just a few of the colors available in arguably the best color combinations for websites like these.

2. Collagerie
Lilac is experiencing a renaissance. If you go through any latest fashion magazine, you'll notice that this particular purple is flowing from the covers and into your closet, you can even see it in a color scheme for websites. It's a fresh, gentle, and cool contrast to the millennial pink that was so popular a few years back that it started to hurt.
The color mix of lilac, red, and cream on this ecommerce website instantly gives off selected emotions. It earns people' trust by demonstrating that they, too, are intelligent, value individuality, and are up to date on current fashion trends.
Lilac, rust, cream, and coal are just a few of the colors available.

3. Brattle
The contrast between neon blue and primary yellow is extreme: It demands your utmost attention, and it makes eyes water. Nonetheless, people are not averse to it. This bright color palette encapsulates a creative agency's forced charisma and is incredibly suitable for a color scheme for websites: It's bold, lively, and people thoroughly love interacting with it.
Yellow, neon blue, and black are the colors for this color palette for website design.

4. rock paper plant
The idea of a floral workshop firm named "rock paper plant" is so great fun that employing their selected child-like secondary colors is a no-brainer. At first glance, the color scheme of this website evokes so much joy and energy that it transports you back to your school days, much like an artistic workshop would.
Baby pink, leaf green, orange, and purple are just a few of the colors available for this color scheme for websites.

5. N26
Looking back to our color psychology, we can see that cool blues in a color scheme for websites evoke a perception of reliability and trust: basically everything that you want from an online bank.
Turquoise, grayish, cyan, bright white, dark grey, and aquamarine are a few of the colors you can see here in this best color combinations for websites aimed at businesses.

6. Breathing Room
Although coral and blue are bold colors, they still go incredibly well with the soothing tones of grey, lilac, and mild pinks. This is a brilliant color scheme for websites, especially a meditation app because it is peaceful but also confident (red) and reliable (blue), which are both appropriate for mental health and well-being services.
Pale pink, coral, gray, lilac, and navy are some of the most popular colors among web color combinations.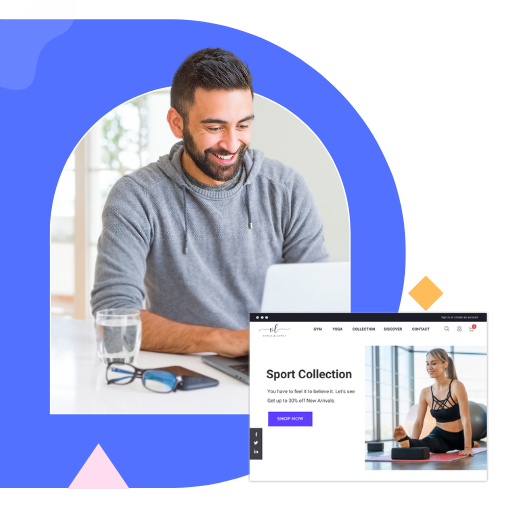 Try FREE Magezon Page Builder demo today
Easily create your engaging, well-balanced Magento website in any style whenever you want without relying on developers or designers. Just by drag & drop.
7. Saluto
Purple is back for another round, and this time it's coming with mauve, mint, and orange. In the realm of Instagram drawings and stylish online retailers, these color palettes are omnipresent. They provide a burst of current vitality that's versatile enough to pervade the branding of any business, despite their gentle and demure nature.
Violet, mauve, mint, and orange are just a few of the colors available in this color scheme for websites.

8. Pottypants
A lovely backdrop and arguably the most basic component of toilet-training children website is a tonal mixture of peach and off-white. For harried parents, an almost copy is easier to read and less jarring than a complete black. This website colour scheme is calming to look at because it is simple, toned-down, and bite-sized.
Charcoal, peach, and cream are mostly present in these good website color schemes.

9. Fertility Tribe
It's critical to get your brand image right as a brand which major initiative is to communicate about and assist an audience dealing with reproductive issues. It must be trustworthy without being patronizing, defiant while remaining compassionate. The delicate warmth of the pink, in contrast to the harsher tones of magenta and jade, reflects the wide range of emotions, experiences, and individuals that this brand caters to: it's holistic, inclusive, and unafraid to address any and all emotions.
Pink powders, fuchsia, and jade are a few examples in this color scheme for websites

10. Animat Kreatik
Bright variations impress the viewer whether they are in gradients or as flat shapes packed with a solid color. In this scenario, a unique website using a flat artwork on such a white background will highlight all of the vibrant colors.
Han purple, kobi, maximum yellow, middle blue and ruby are a few examples of this color palette for website design.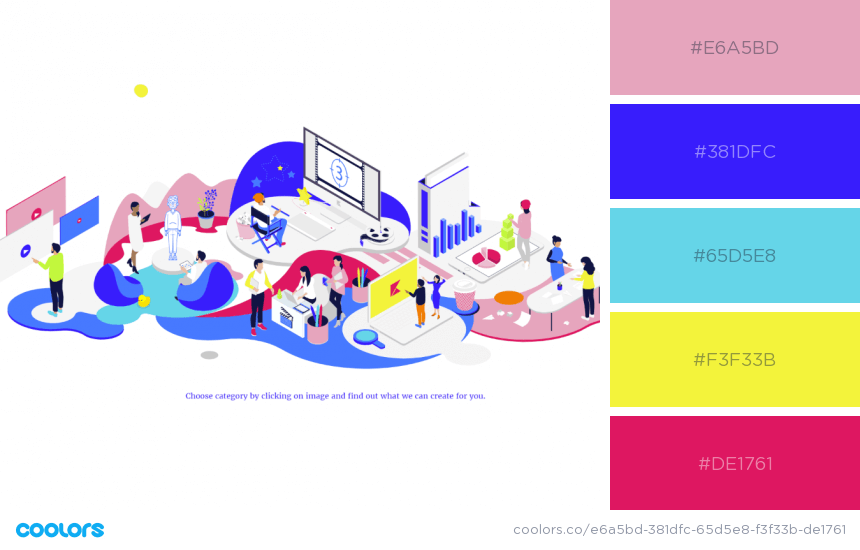 11. Happy Online
Bright colors don't have to be obnoxious or across the place to be effective. Bright colors turn into amusing web design features in this site design, making the entire website interaction a lot more enjoyable.
The following colors were present: yankees blue, picton blue, folly, orange (web), medium sea green.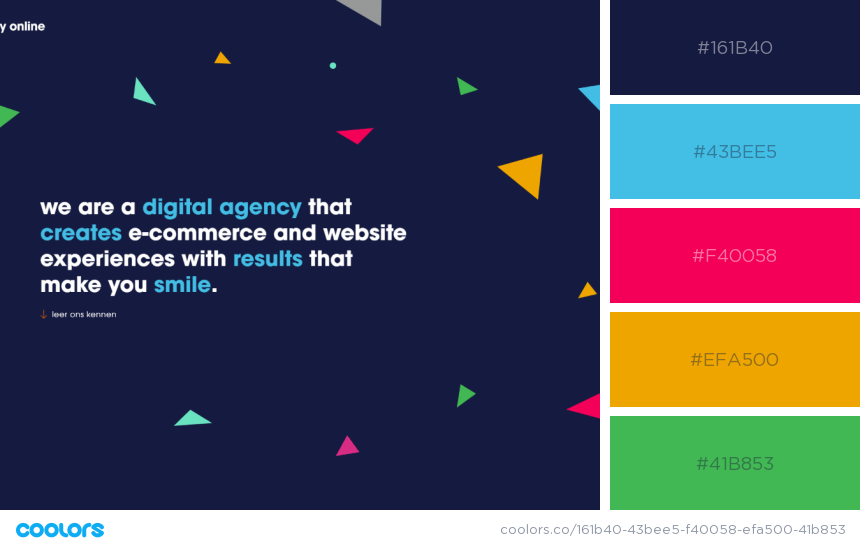 12. Gramado Summit
In this website for Gramado Summit, a new and lively color scheme goes with more graphic design trends: an aquamarine blue color layer, solid cerise pink backdrop, and pear yellow embellishments.
These colors were present in the design: cerise pink, pear, picton blue, ultramarine blue.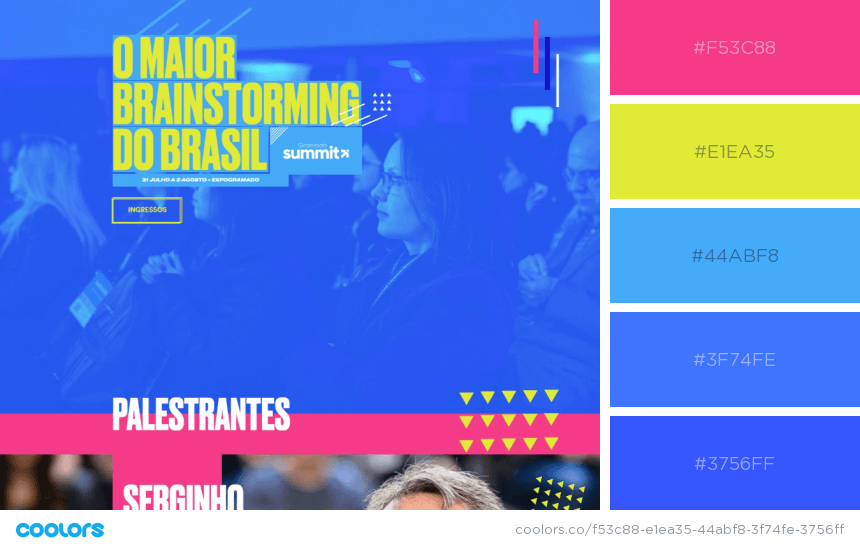 13. ICO Syndicate
This website features many light colors for website design, from a bold mixture of signaling yellow to bright lavender purple, which pair well with their lighter and softer tones to produce a pleasant experience.
The color scheme for the website is as follows: floral white, banana mania, yellow, mauve, rich lavender.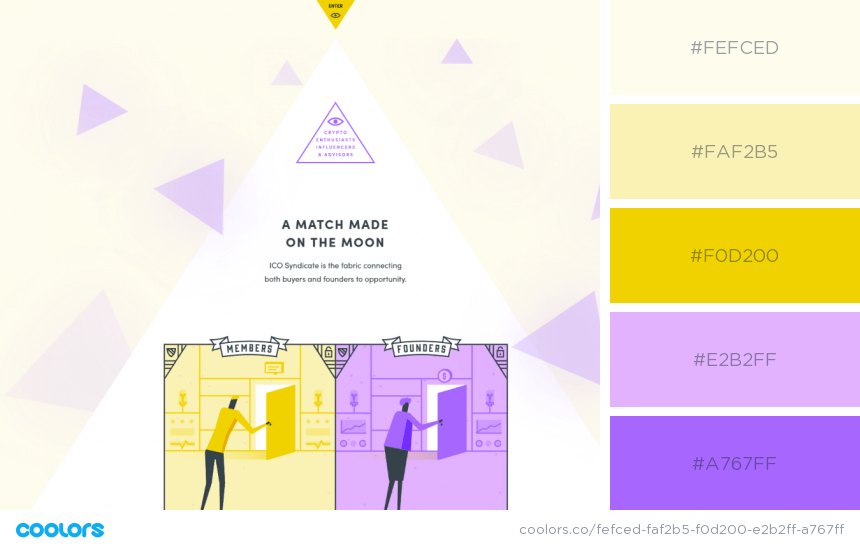 14. Margaux Leroy
A mystery and fresh effect is present by combining a striking dark blue monochrome site design with an invigorating mint green color.
Dark website color schemes like this, which would be a profile of a UX | UI designer usually include: keppel, gunmetal, outer space, arsenic, rhythm.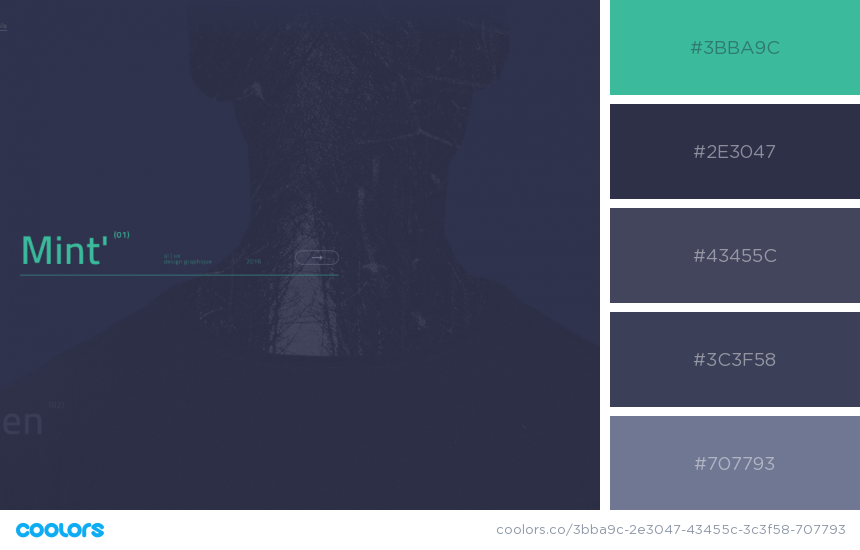 15. Microsoft by the Numbers
A web page style that exemplifies the right combination of dark and drab colours with soft pastel colors to produce a mysterious, yet pleasant and gentle look.
This website's color scheme is as follows: charleston green, dark liver, light, gray, orchid pink, tea rose.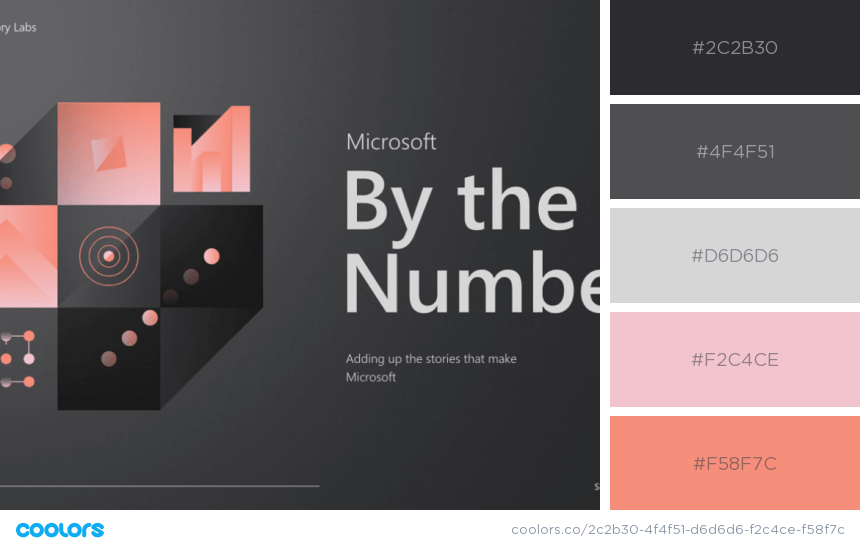 16. Bronze collection by Bang & Olufsen
A website about loudspeakers with a bronze theme and a stunning visual design. Bronze is a well-known metal alloy that conveys refinement and sophistication in web design.
These are the colours in this palette: acajou, old burgundy, white, indian, yellow, russet.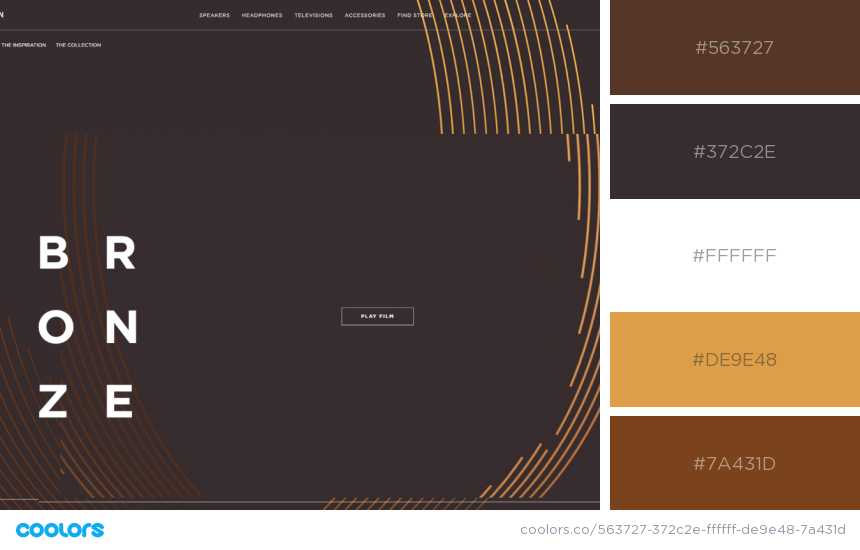 17. 10×18
33 artists visually express their favorite albums on a website designed. It resulted in warm colors that promote love and comfort resulting in these very clean color schemes.
The following are the warm earthy hues utilized in this website's color scheme: white smoke, deep space sparkle, sandy brown, pastel orange, light coral.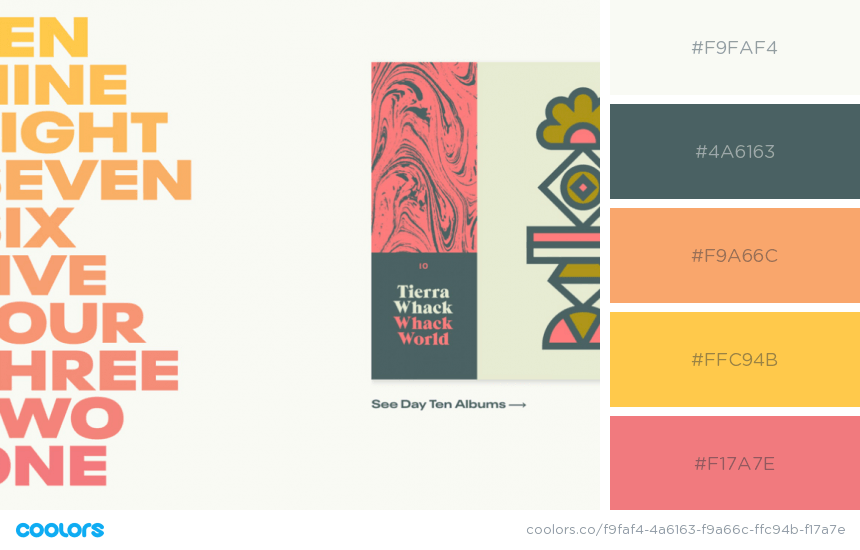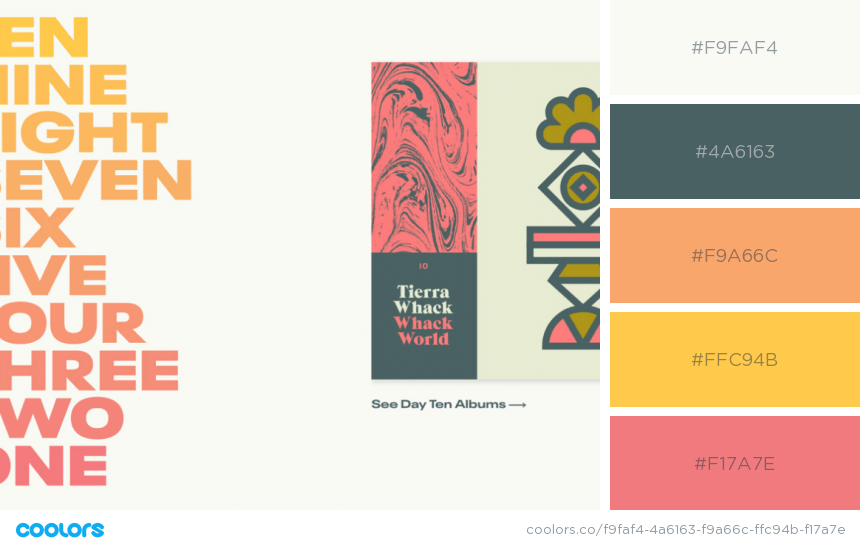 18. Me and Mr. Darcy
A blog with a rather feminine web design that uses nice warm colors to appeal to the eye.
According to the owner, this blog about "life and love" was created with the following colors: almond, champagne pink, middle purple, kobi, sunglow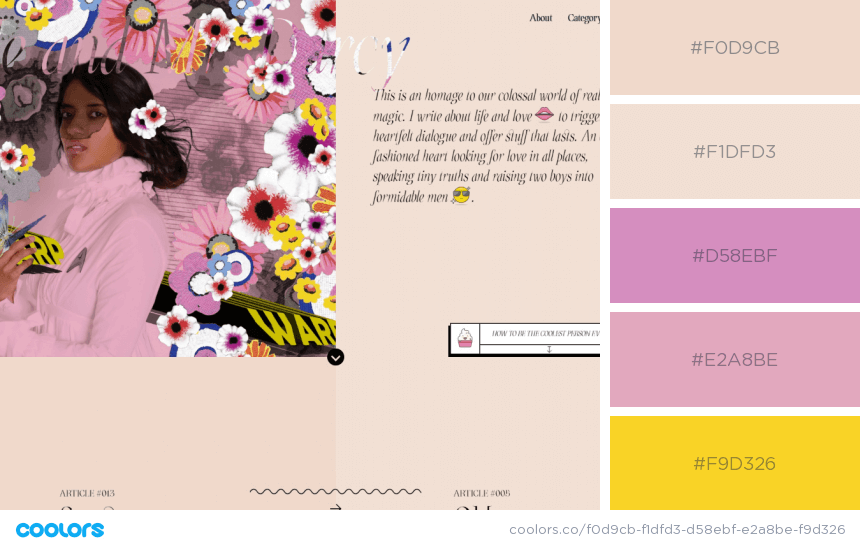 19. Sahel
Among these pastel website color schemes, a sophisticated color palette combines soothing pastel pink and beige subtleties with gilded and bronze design components to create a pleasant and elegant website design.
Colors used in this website's color scheme are: dark goldenrod, tan, dust storm, white smoke, van dyke brown.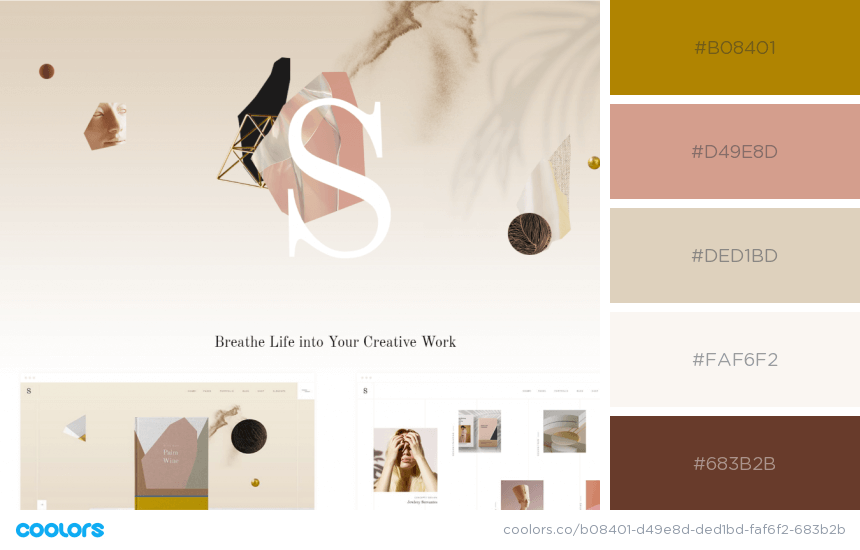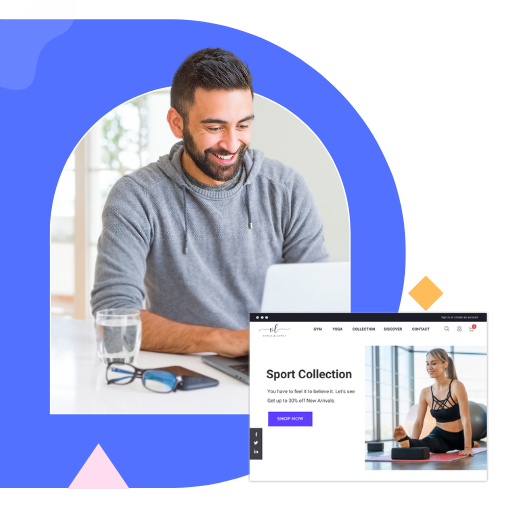 Try FREE Magezon Page Builder demo today
Easily create your engaging, well-balanced Magento website in any style whenever you want without relying on developers or designers. Just by drag & drop.
20. Libenar
The purity of soft pastel website colour combinations makes them ideal for exhibiting infant products and also makes for a cool soft aesthetic color palette. This website was designed to complement the primary website message with gentle and light pink and blue subtleties.
The following are the colors that were used: snow, spanish pink, dust storm, soap, yale blue.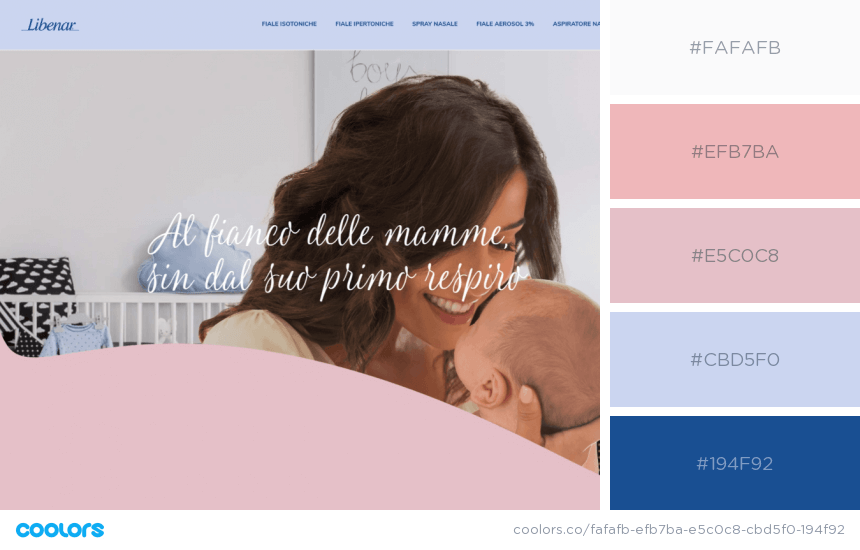 21. Cure Nails
This is a website that is totally made up of gentle earthy colors that radiate purity. The colors evoke ideas of beauty and are consistent with the website's organic skincare focus.
The following is the colors that was used: platinum, turtle green, gray-blue, tan, coconut.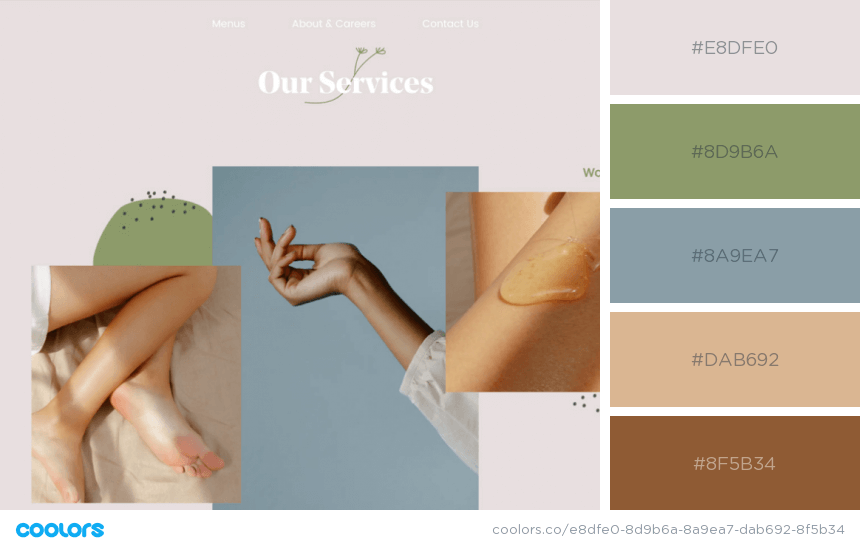 22. Fitspirit Fashion
When it comes to designing a monochrome website for a female audience, pink is usually the finest option. Fitspirit Fashion mixed vivid chartreuse pink with pastel subtleties in the raspberry pink gamma for their brand color.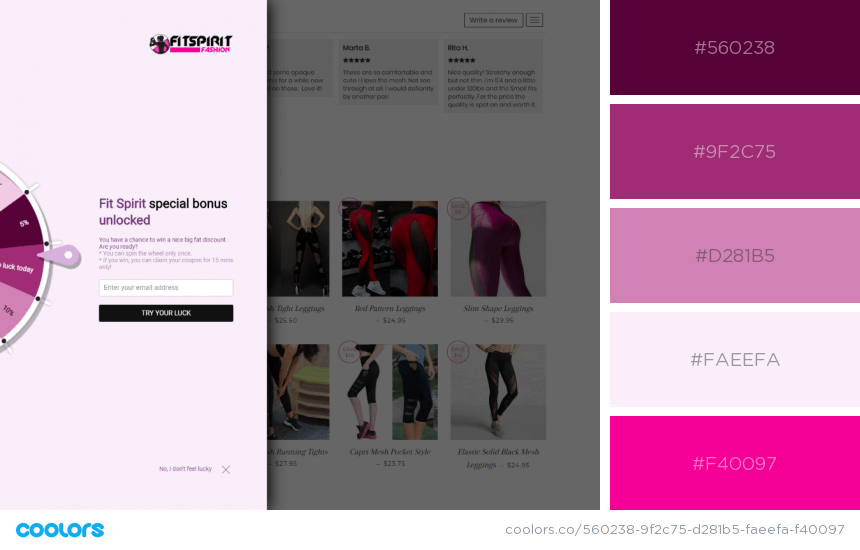 23. Whitetail Gin
To embrace the essence of the brand and appreciate the theory behind the brand name, a clean and classy design, paired with these cool website color schemes was established by mixing white and multiple tones of greyish blue.
The following are the precise colors used here in this palette: white, glitter, oxford, blue, payne's grey, royal blue.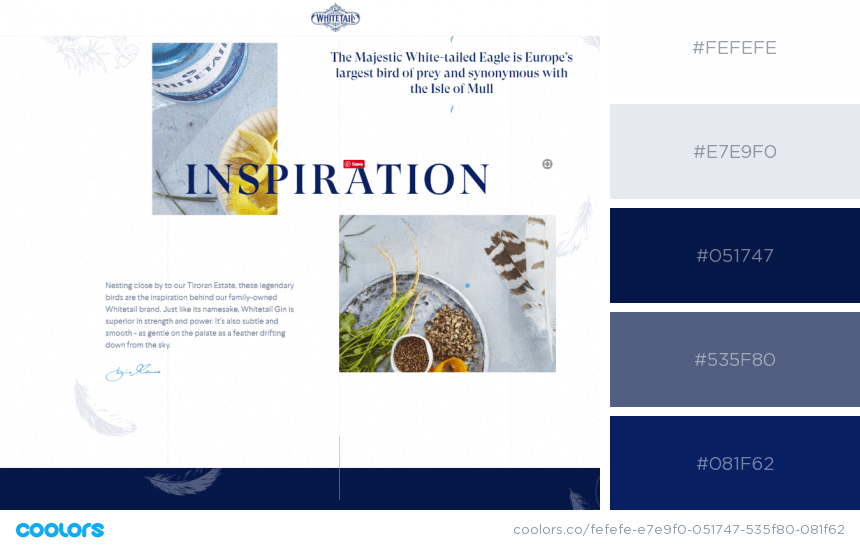 24. Juicy Food
Even a single bright hue can lift the mood and make the design more enjoyable. In the case of this website, this is what they went with. For the hero area, the web designers picked a deep oxford blue overlay, a lovely pastel purple for branding, and a vivid yellow accent that demands attention.
Aureolin, royal purple, anti-flash white, white, oxford blue are the colors used in this layout.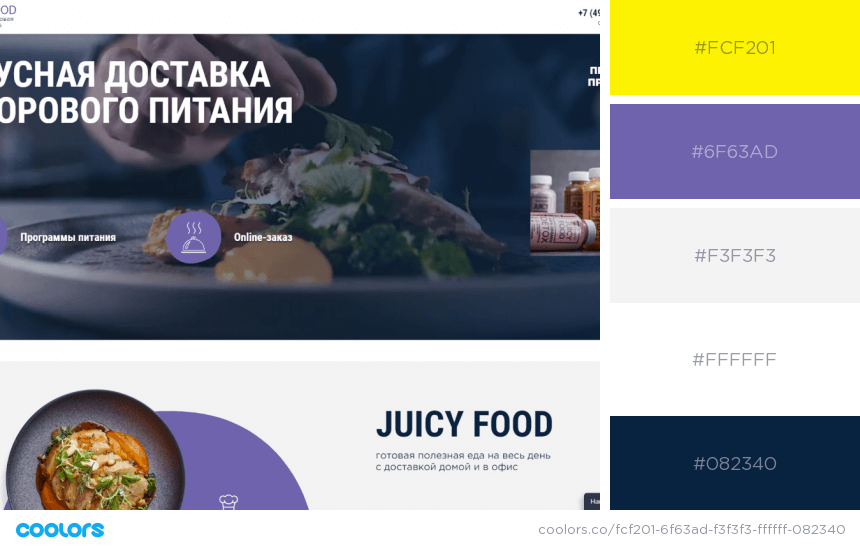 25. HtmlBurger
For this web design service, a casual and laid-back color palette was chosen. Bright and pastel joyful colors were used in the website design to start the conversation and create a welcoming environment for visitors.
The color scheme includes: yellow (crayola), deep carrot orange, vermilion, aero, celestial blue.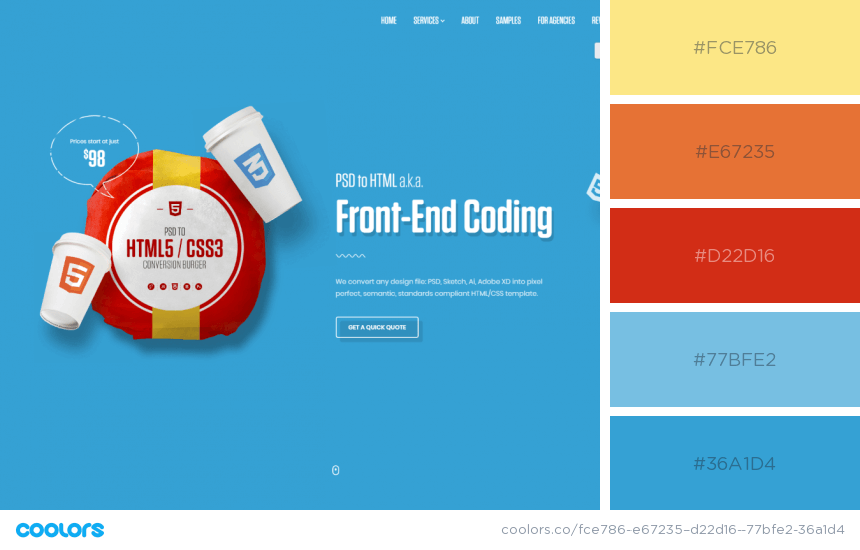 26. Securinvest
The colors trust blue, energetic orange, relaxing pastel pink, and thrilling neon aqua perfectly capture the essence of this website – a consumer decision – making service that inspires you to live your dreams and enables you to live confidently.
Midnight blue, light blue, pale pink, mandarin, medium aquamarine are the colors used here in this color palette.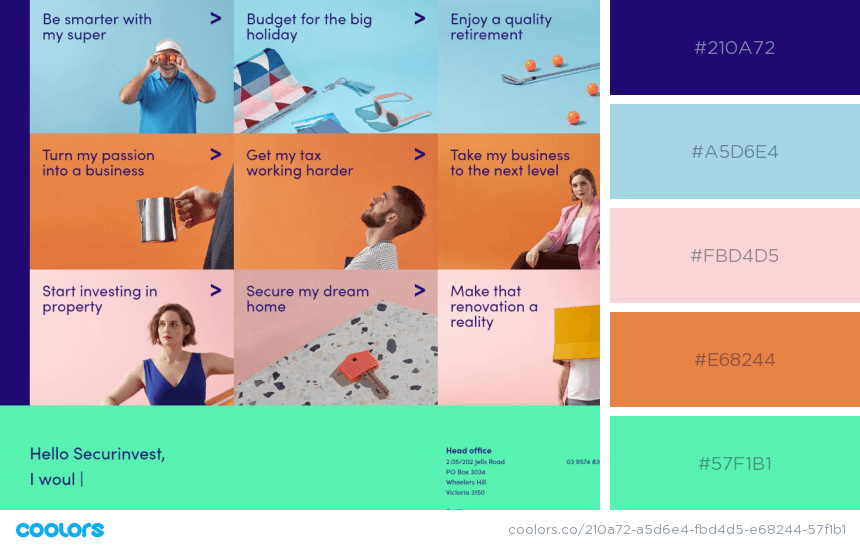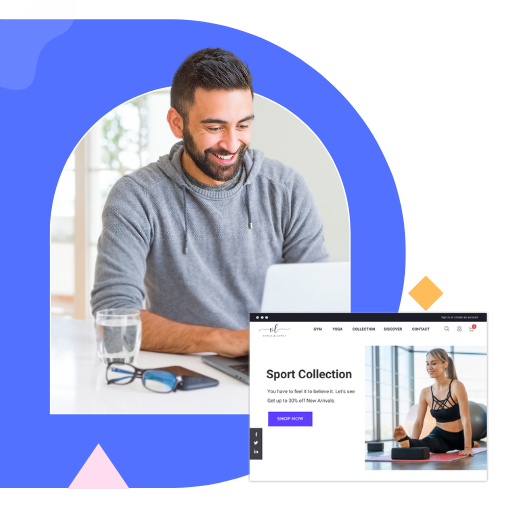 Try FREE Magezon Page Builder demo today
Easily create your engaging, well-balanced Magento website in any style whenever you want without relying on developers or designers. Just by drag & drop.
27. Montréal in Motion
A color combination for website design that transports you to the future! Purple tones enlivened by paradise pink and electrifying blue were converted into lovely gradients.
Use the following colors to create this amazing effect: paradise pink, palatinate blue, midnight blue, dark orchid, rich electric blue.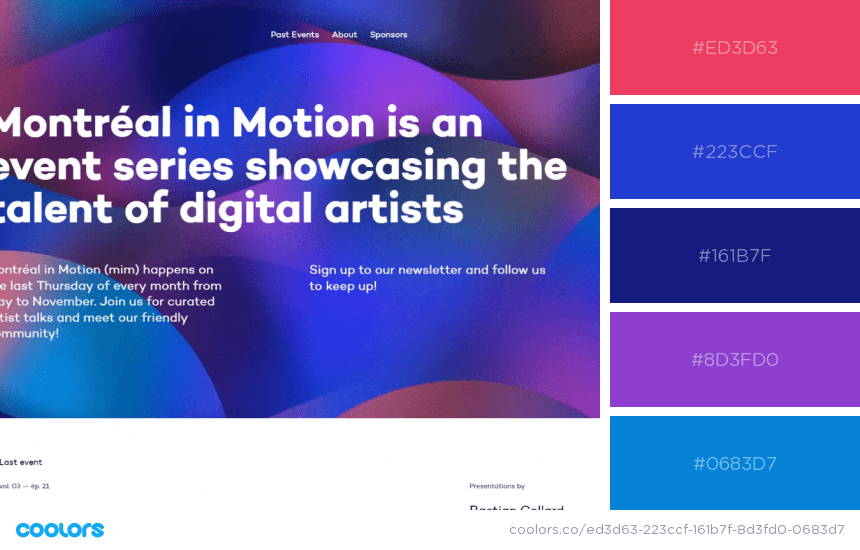 28. MA-TEA
A refreshing beverage necessitates a fresh website design. An excellent example of a vibrant website color palette that is simultaneously stimulating, fun, and balanced.
The following are the primary colors used for this palette: paradise pink, cosmic cobalt, aureolin, kelly green, sage.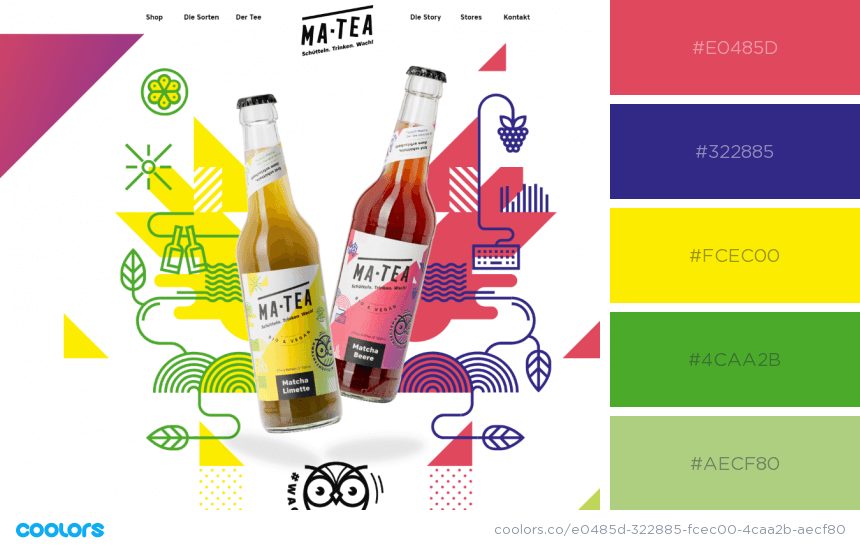 29. Andris Gauracs
This website, which is focused on earthen blues and copper, is actually a web developer's portfolio. The blue's relaxing effect conveys dependability and trust.
The following are the descriptions of both the colors used throughout the color scheme of this website: tufts blue, french sky blue, alice blue, white copper.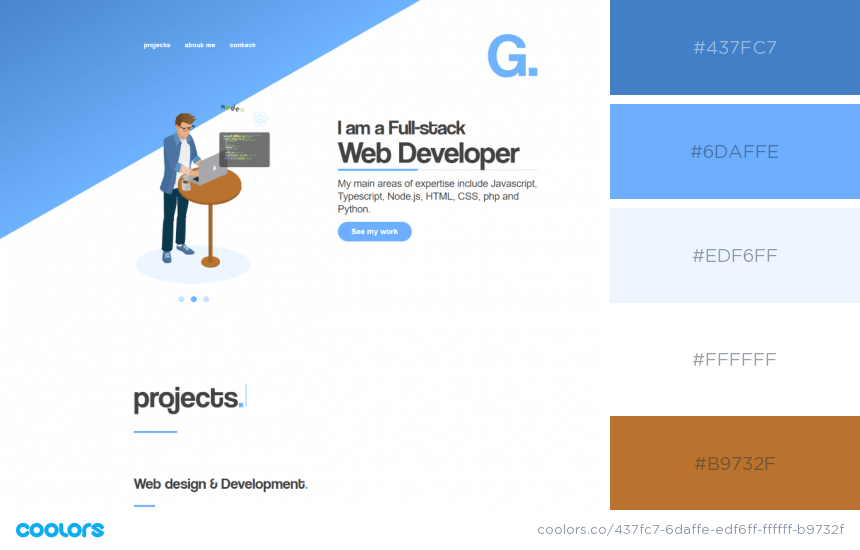 30. Lobster
The pink-blue combination is one of the most popular eye-pleasing color combinations for website design. The designer used numerous shades of pastel blue mixed with energetic pink for this website design.
Glitter, powder blue, green-blue, white, fandango pink are colors used most in this color palette for websites.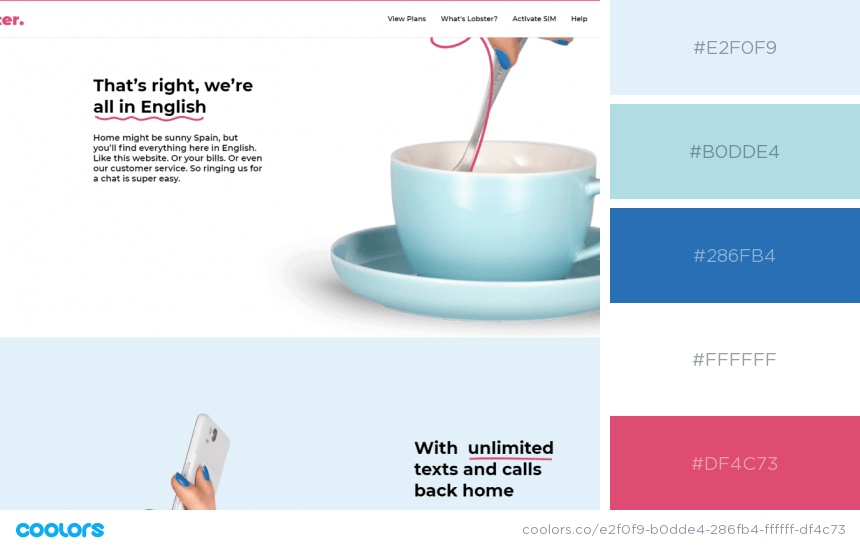 31. Mend Seltzer
A lovely and romantic color design for presenting new pro-health products on the website.
Here are the full names of the colors used here in this web design, which combine lovely shades of purple, yellow, and lavender: Platinum, tango pink, orange-yellow, toolbox, bright lavender.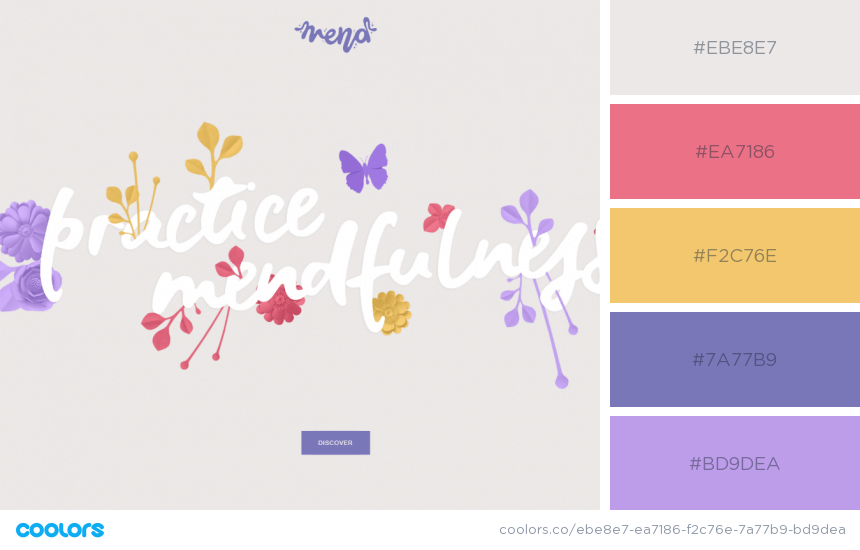 32. Sikkema
This yellow monochromatic website design is vibrant, feminine, and upbeat, conjuring up images of the sun's warmth and brightness. The website's color palette is made up of numerous shades of bright yellow.
In this vibrant color scheme, we use: Tangerine, selective yellow, sandstorm, minion yellow, flavescent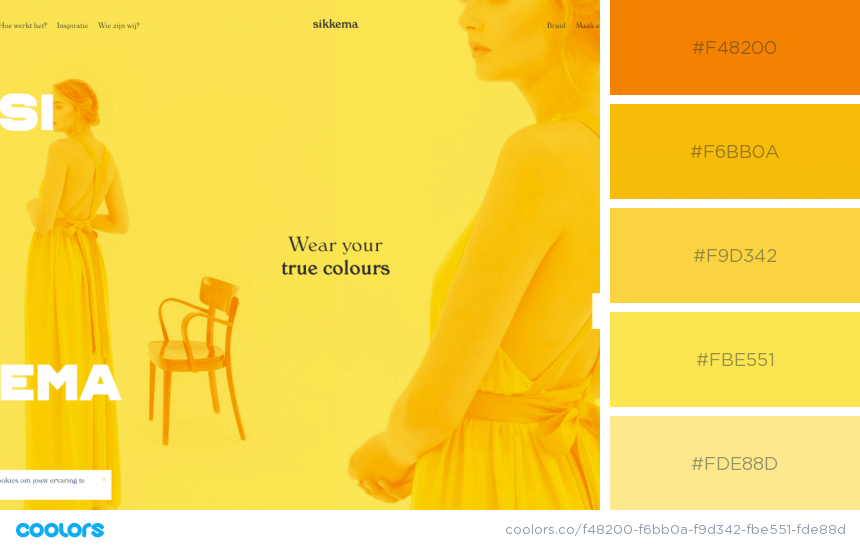 33. Ephraim Joseph
This is a creative director's portfolio website that focuses on simple look and clever wording for his projects. This is precisely what his monochromatic website, which is centered on a soothing ocean blue, communicates to the viewer.
For this simplistic look, the dev of this website used the following colors: Indigo dye, ocean blue, toolbox, baby powder, pale aqua.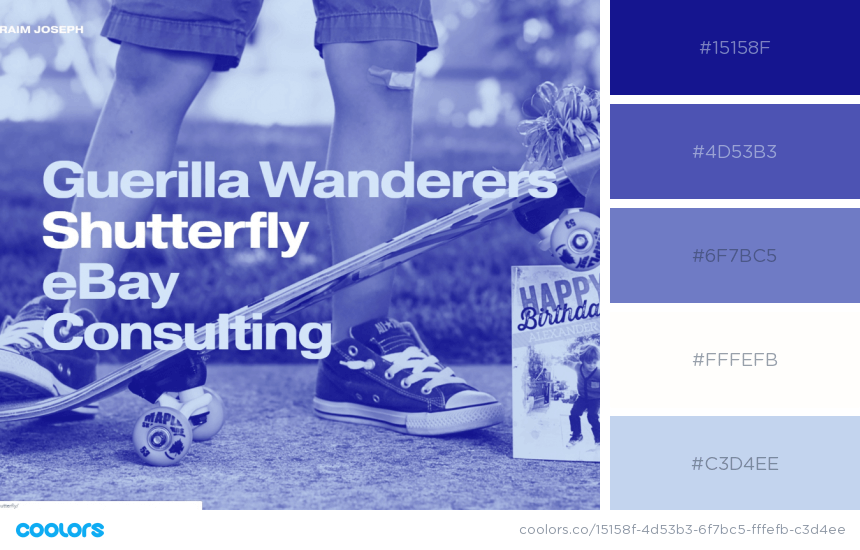 34. Production Portugal
It wouldn't be appropriate for a forum that promotes works to steal the show with a "screaming" website color palette. The designers chose only a few grayscale shades for such a web design and added a splash of color with energetic red.
Colors choice includes: White, spanish gray, rifle green, eerie black, permanent geranium lake.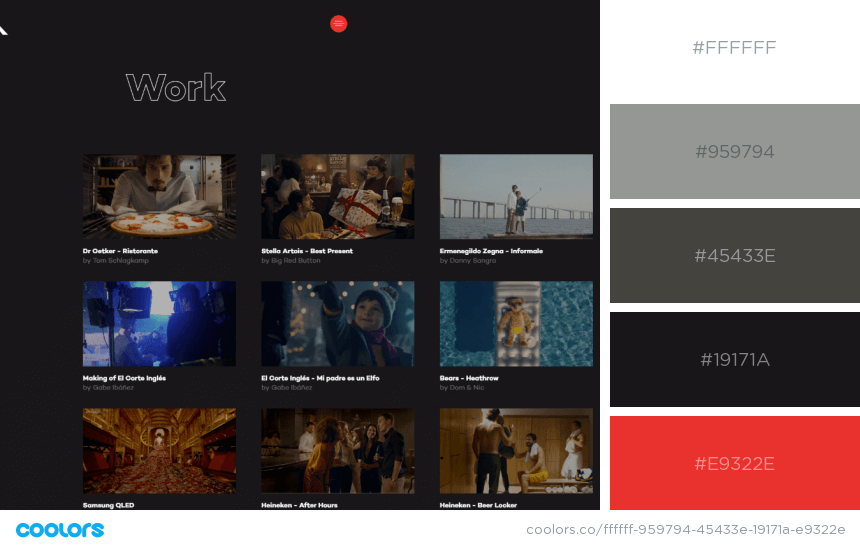 35. Iván Ibáñez
A website design in black and white with monotone grey drawings and a splash of bright violet tint.
This website was created in the below color scheme to reflect a freelance UX designer: Trolley grey, dark violet, light gray, davy's grey, jet.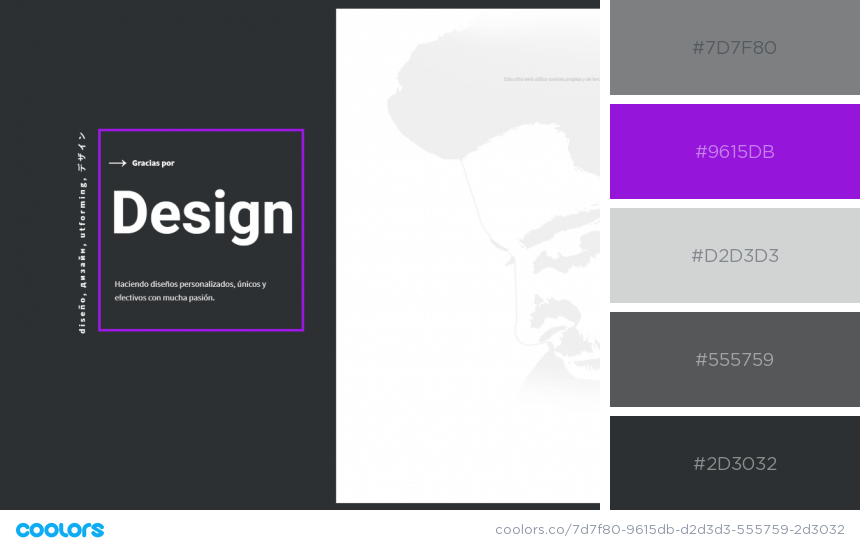 36. A'ja Wilson
A web design that greets visitors with a purple grey monochromatic clip for the hero area, using the following hues and shades: Anti-flash white, light gray, old lavender, raisin black, purple taupe.
37. My 360 Mirror
The creators of this website employed а dark grey color palette with enigmatic turquoise accents to produce a clean, beautiful look with a sense of luxury.
The color scheme for the website comprises: Onyx, taupe gray, white smoke, queen blue, medium turquoise.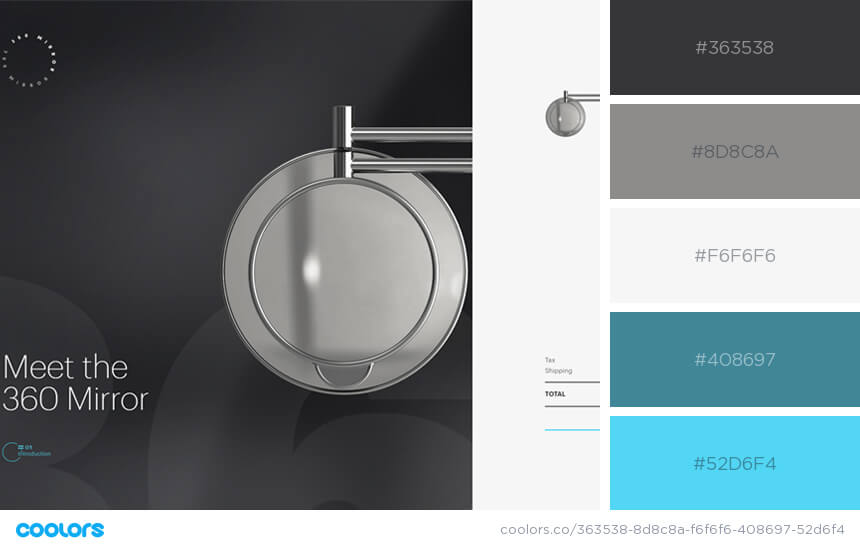 38. La Phase 5
One other brand that made their online presence stand out by using vibrant solid color geometric features. The white background yet provides a sense of trustworthiness, while the colorful embellishments add to the overall appeal.
These are the tones in this palette: Rich carmine, golden poppy, carolina blue, sea serpent, isabelline.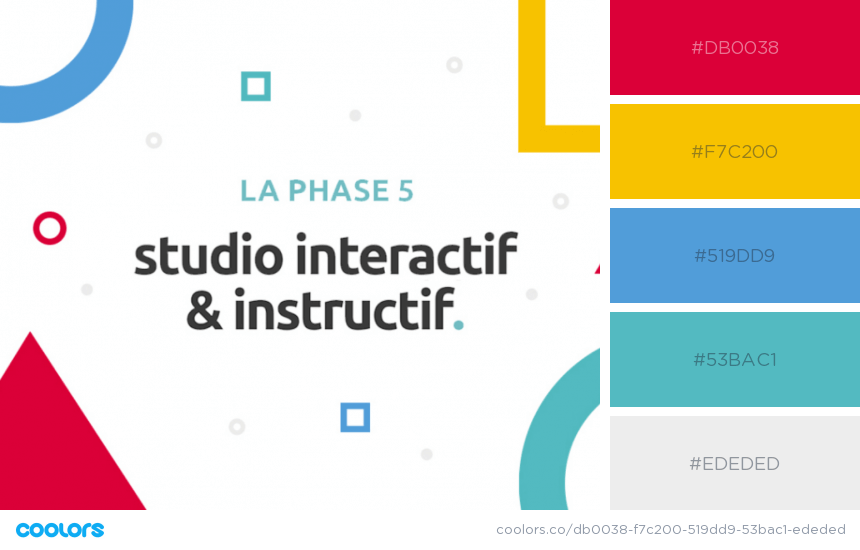 39. Meow Wolf
The use of bright colors with black creates a mystical and futuristic effect. This website, which features an art group, exudes inventiveness and mystery, which energise and pique interest.
The following colors were used to get this effect: Aureolin, aero, mantis, liberty, mexican pink.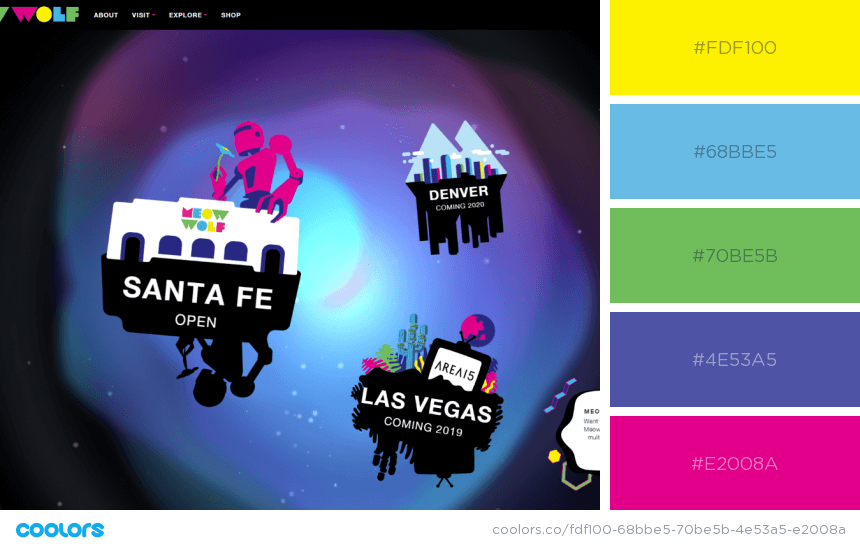 40. Mountain Man
A website developed expressly for the release of a new album of music. Warm pastel tones were used throughout, with deep browns and greens blended in with delicious peachy overtones.
The following colors are used in the website's color scheme: Tufts blue, french sky blue, alice blue, white, copper.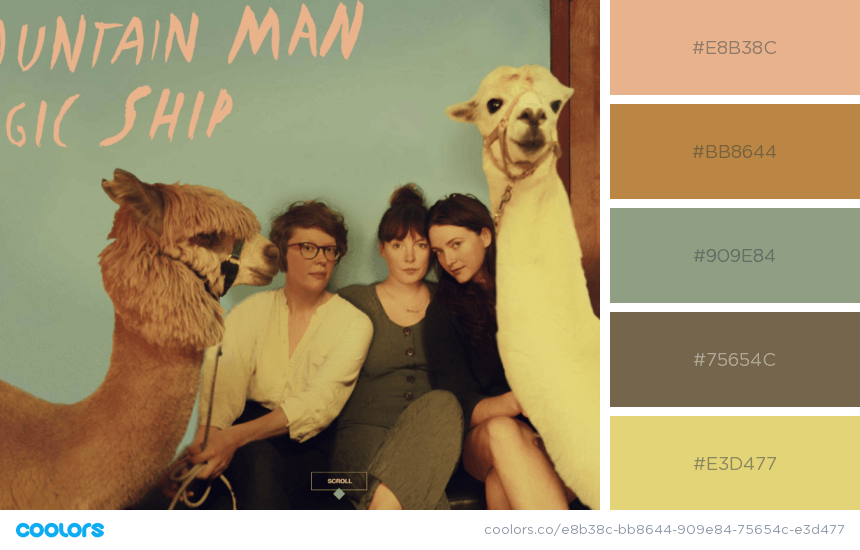 41. Save The Air
A gorgeous mesmerizing rainbow color scheme was used to create a multicolored website design. This color scheme exudes cleanliness and brightness thanks to the delicate tones of the colors.
The following colors are used in this design: Aero blue, light medium orchid, honeydew, light coral, unbleached silk.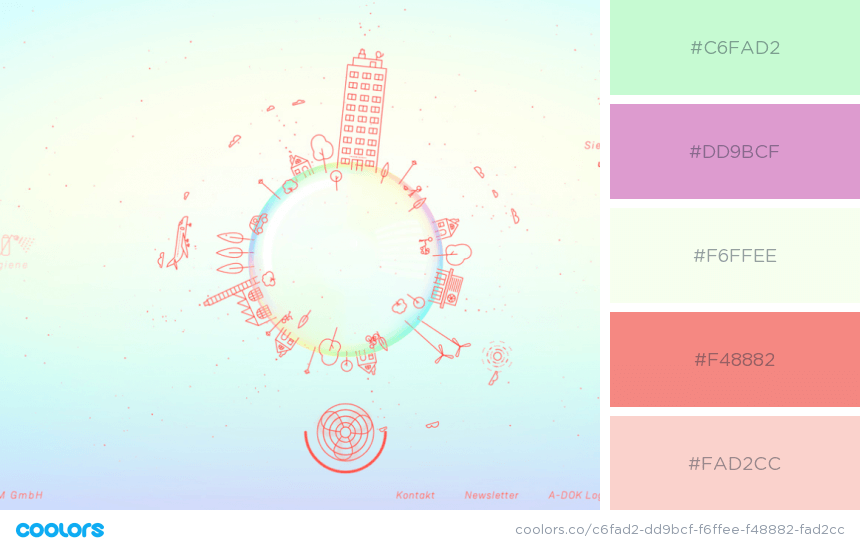 42. Mont Roucous
A gorgeous and simple website for advertising a baby product. To produce a stunning website color palette, the designers chose delicate pink colours blended with more purplish subtleties, as follows: Carolina blue, pastel pink, tea rose, maximum blue purple, united nations blue.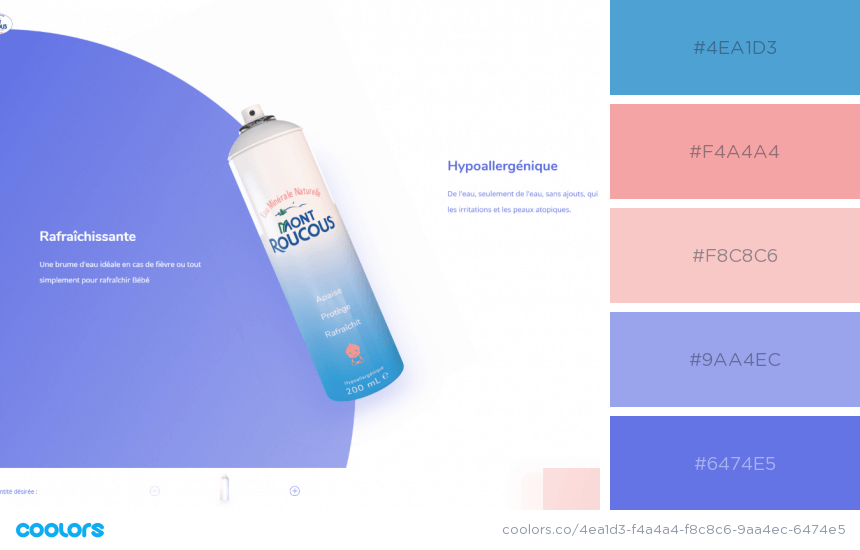 Conclusion
Choosing the appropriate color for a new sofa, lipstick, or bicycle can be challenging. However, things grow more complicated if you're trying to build a website. In that case, you must consider the social and sociological ramifications of various website color palettes and how they will influence your brand's impression.
You don't need a doctorate to do this, thankfully. Research color theory, and your competitors' website color selections, and don't be hesitant to play with bounds: when done well, this may be the distinction between your business and the remainder of the market. The amazing thing about colors is that we are practically immersed in them: the inspiring part begins as simple as opening your eyes and looking around.
We hope this assortment of website color palettes has motivated you to get your hands dirty and start producing stunning web designs immediately.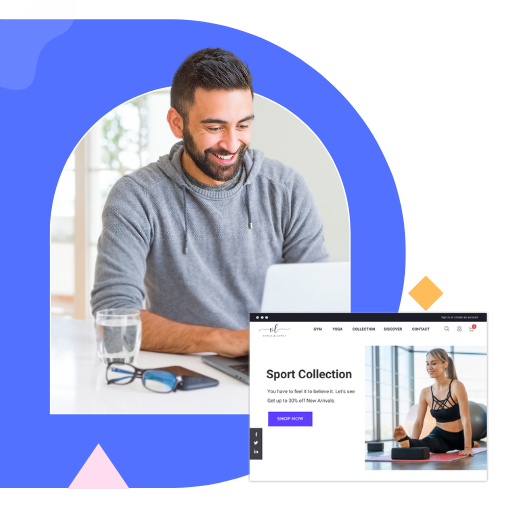 Try FREE Magezon Page Builder demo today
Easily create your engaging, well-balanced Magento website in any style whenever you want without relying on developers or designers. Just by drag & drop.