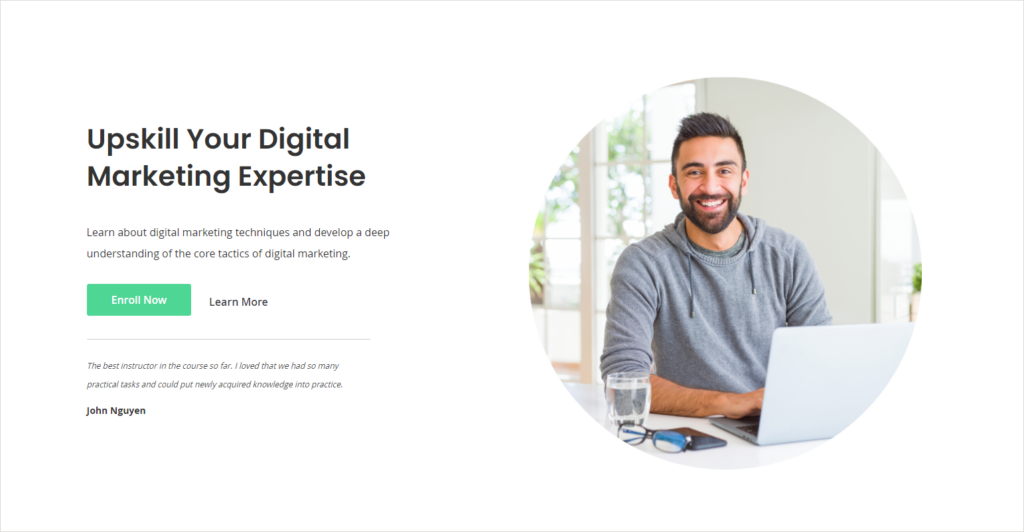 When visitors land on your website landing page, the title is the first thing they see. Your landing page headlines may either open the door to new customers or close it, depending on how you use them.
In fact, 80% of readers never read beyond the title, which may significantly impact the conversion rates of your landing page. If your landing page title is compelling, you'll see a higher percentage of conversion and click-through. Instead of using clickbait or misleading headlines, the most awesome headlines are simpler to produce than you think.
In this article, Magezon will share the importance of landing page headlines, 7 formulas for creating better landing page headlines, and some magic tricks with your headlines in the future.
What Is a Landing Page Headline?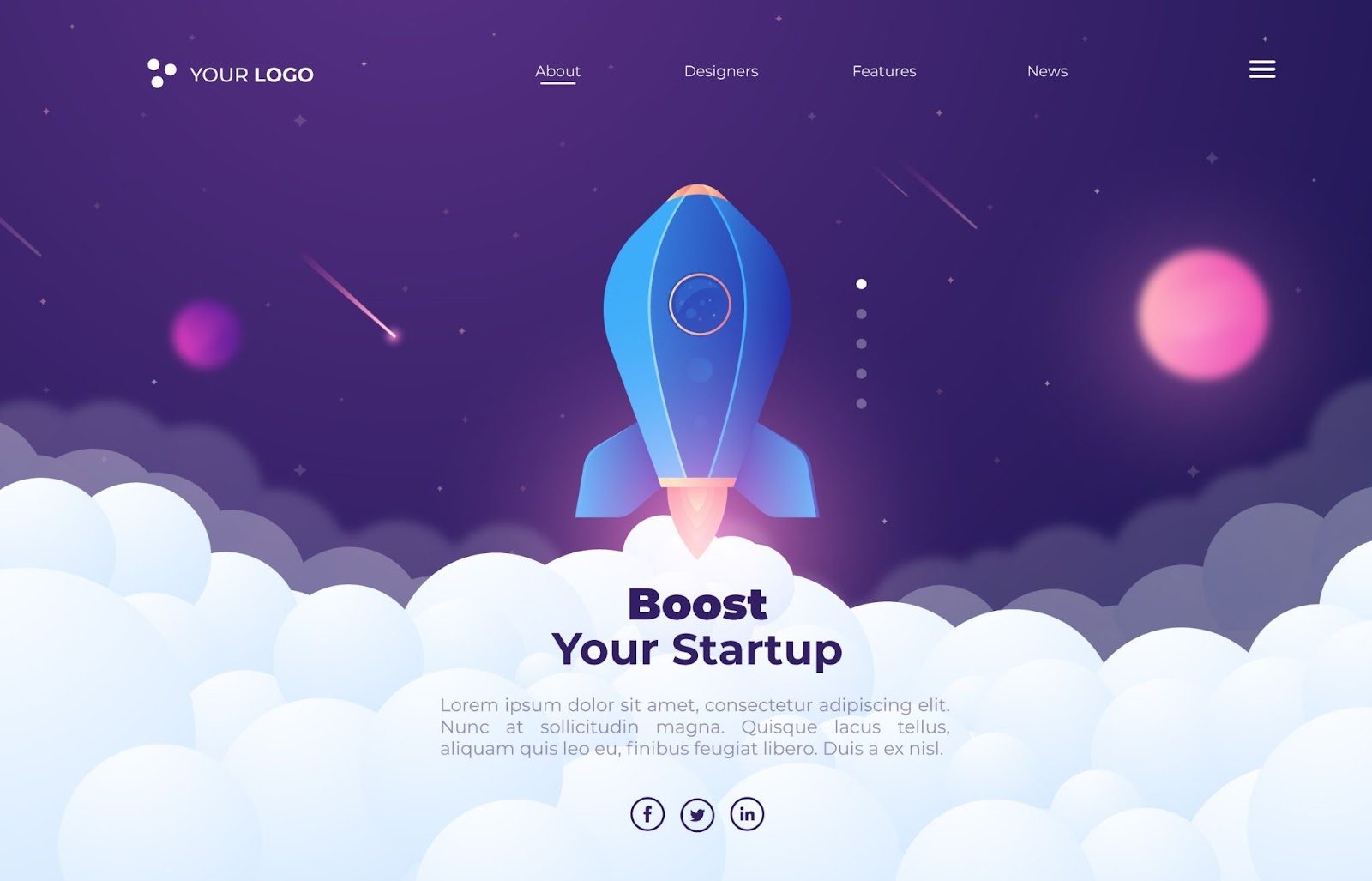 The vast, bold writing at the very top of your landing page is known as a landing page headline. Header, title, and H1 are all terms used to describe a headline. It's the first thing a visitor sees when they arrive at your website, and it has the potential to be the last.
A landing page is a specific page that aims to convert a prospective visitor into doing the desired action, such as signing up for a newsletter (like making a purchase or requesting a demo and filling out a form). Then, that activity is sold with a captivating headline.
User behavior is influenced by the emotional, logical, or interest levels that are reached. Writing a landing page headline that elicits a yes nod instead of a no nod takes talent.
Here is one of the best landing page headline examples because we can see the Halloween theme is used well to draw attention and make the landing page enjoyable. Furthermore, the content offers instant applicability, which the audience may profit from.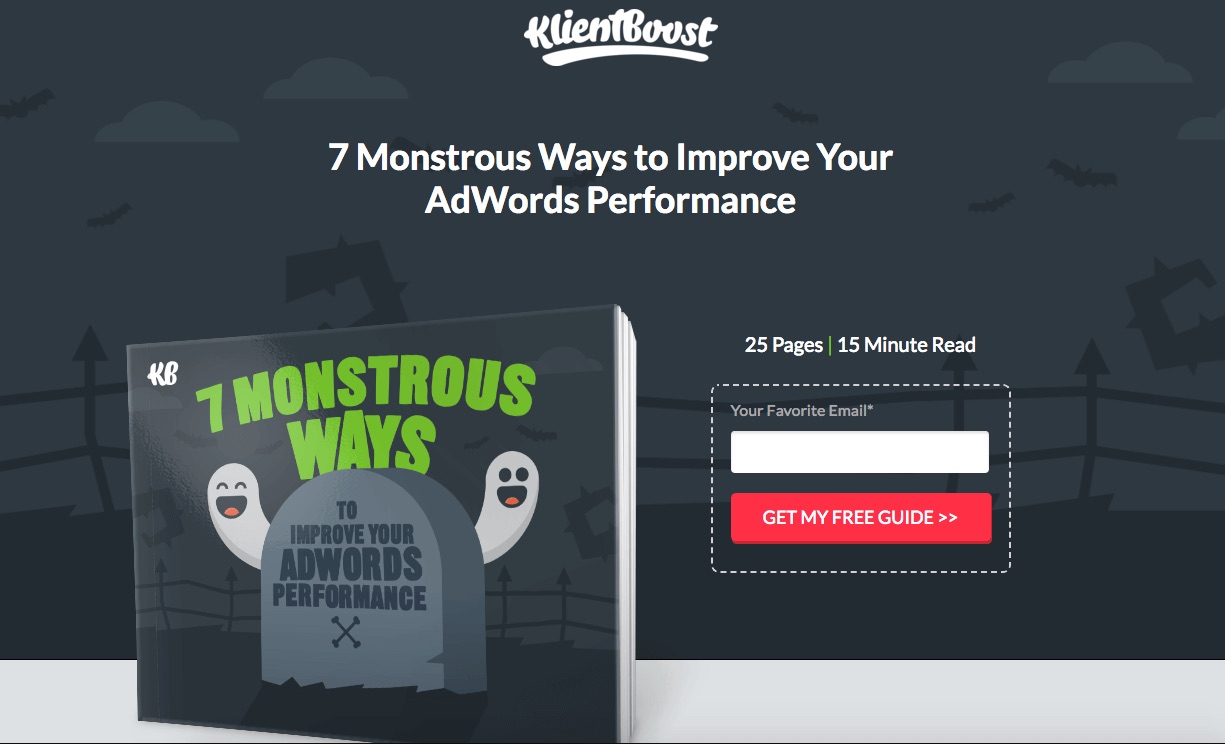 Why Is a Landing Page Headline Important?
"On average, five times as many people read the headline as the body copy. When you have written your headline, you have spent eighty cents out of your dollar.", said David Ogilvy – the "Father of Advertising".
Visitors view the landing page headline as soon as they click on the PPC (pay-per-click) ad and arrive on the page. Therefore, your conversion chances are little to none if your content is irrelevant, erroneous, ambiguous, or uninteresting.
Other than website loading speed, a visitor's initial decision-making point will likely be the headline. After that, you may either stay and learn more or go and look for something new.
Copywriters and marketers have traditionally viewed headlines like gold, whether for a landing page or a newspaper.
→ You may also like: 25+ PPC Landing Page Best Practices to Boost Conversions 2022
What Makes Great Landing Page Headlines?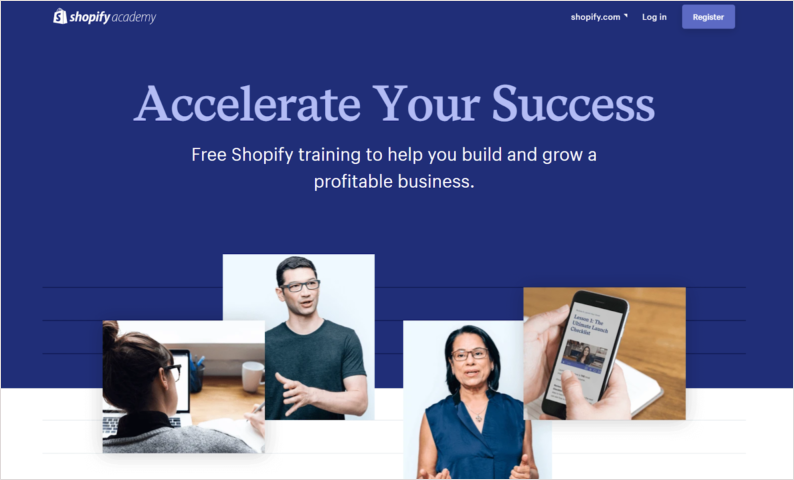 Significant they surely are, creating an awesome headline for your landing page that lies at the top of the priority list. But what makes a good headline? Well, it depends on a number of things.
However, there are a few fundamental rules of thumb that apply to almost any headline, even if you may employ a variety of headline formulae. When creating the landing page title for your next landing page, keep these tips in mind to ensure that you get your message through clearly.
1. Clarity
Never use unclear language in your headlines. It should go directly to the point and immediately interact with the visitor.
To make a decent headline, you don't have to be witty. Your aim isn't to make readers laugh, come up with the next great joke, or guide them through deep thought with profound analogies. Instead, your job is to interact with visitors and keep them from leaving. This is why it's crucial to use simple, easy-to-read language that sets the tone for the remainder of the landing page.
2. Relevance
One of the most important considerations for any landing page is that it should be consistent with the objectives of your campaign. What brought your visitor to your landing page? Was it a display ad or a Google search ad they clicked on? Your headline landing page and the ad that goes with it must have the same message and be related to each other. For example, if your ad states "free trial," but your landing page headline does not mention a trial, chances are your visitor will leave.
Furthermore, by establishing individual landing pages for each campaign, you can customize your message to particular audiences from various media. For example, if you're launching a social media campaign, some of your visitors may be unfamiliar with your brand. In this scenario, you may want to inject some personality into your headline to better impact individuals who are unfamiliar with your company.
3. Keep It Simple
Sometimes the best headlines for landing pages are the most straightforward and conventional. So, to be successful, the structure of your headline does not need to be unique.
As a result, you may and should look at some big websites' current headlines for ideas and inspiration for your landing pages. We can say that awesome landing page headlines must have a few crucial aspects in order to have an impact.
Your title should emphasize at least one of the following objectives:
Promote a value (or agitate a pain point)
Fix an issue
Entice your customers (and get them to keep reading).
The plug-and-play headline formula is a helpful tip for you to learn from. This formula corrals all three bullets above into a single title without forcing it:
Benefit/Pain Point + How You Solve It + The Hook
Begin by concentrating on a benefit or issue you can address for your target clients when developing your following landing page headline. Then, check if you can include your point of view or hook.
It is important to note that the "hook" might be anything that helps your headline landing page appeal to your target audience. For example, it might be a convincing piece of data that appeals to logic ("X improves performances by 50%!") or serves as social evidence ("4 out of 5 athletes struggle with X"). Alternatively, your hook may be a catchy phrase or something exclusive to your brand.
Keeping these guidelines in mind, let's get started on those landing page headline formulas above to succeed with your landing page.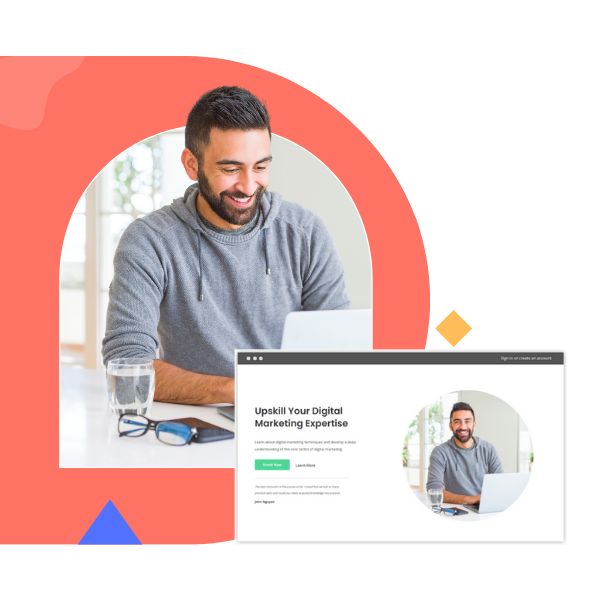 Try FREE Magezon Page Builder!
Easily create your engaging Magento pages in any style whenever you want without relying on developers or designers, just by drag & drop.
7 Formulas for Writing the Best Landing Page Headlines (+ Examples)
Here are seven formulas to help you develop a catchy title for your next landing page. When choosing a formula, it's important to keep in mind factors such as the product, its brand, its intended audience, and any other relevant factors.
1. The Agitator
It's possible that your consumers don't know they need your solution until you bring it up in conversation. Thus, instead of promoting the answer, this recipe operates by emphasizing and rubbing in a source of discomfort.
This style of headline raises customer awareness of the issue and, in turn, motivates them to take action by rekindling their sense of helplessness.
Several forms are possible for The Agitator, but the basic formula is as follows:
"Tired of [Annoying Problem X]? We Can Help"
"[M] is the Worst!"
"Don't You Hate [X, Y, Z]?"
Let's look at what The Listings Lab did with its landing page headline:
"Stuck at 6-Figures in Your Real Estate Business?"
You'll note that the Listings Lab employs a provocative question in its headlines. The title really refers to the ideal consumer, addressing real estate agents aiming to expand their firm.
It's also worth mentioning the accompanying material, which successfully draws attention to other pain points connected to the headline: "…without wasting time at open houses, cold calling, or working even more hours than you are right now."

2. The Value of Prop
The Value Prop is the polar opposite of the Agitator's behavior. This headline formula emphasizes the value proposition or unique selling feature rather than any of the pain points or challenges a consumer may have.
The goal here is to present the advantages of your offer while also emphasizing it. This headline style may be either results-focused or value-focused, depending on your landing page and campaign objectives, for example. But, similar to the "how-to" method outlined above, it focuses only on the solution—with even less reference to the issue you're attempting to solve for your clients.
So, instead of "Say Goodbye to [X Pain Point]," a better value-focused headline might be "Say Hello to [X + Y Benefit]." "Achieve [X, Y, Z]," for example.
3. The How-to Headline
This is one of the simplest headlines to write. It's also a fantastic approach to convey the aim of your landing page. You clearly state the advantage of your product and promise a solution (showing your readers "how to" accomplish something).
The more you know about your audience and their objectives, the more options you'll have for a How-to Headline.
How to [Achieve X Goal] is the formula for this type of landing page headline.
This formula may be used in two distinct ways. The "how-to" component may be implicit or explicit.
Consider the difference between "How to Win Friends and Influence People" and "The Networker's Guide to Winning Friends and Influencing People." Or, like in the Later example below, "Instagram Influencer Marketing Strategy Guide."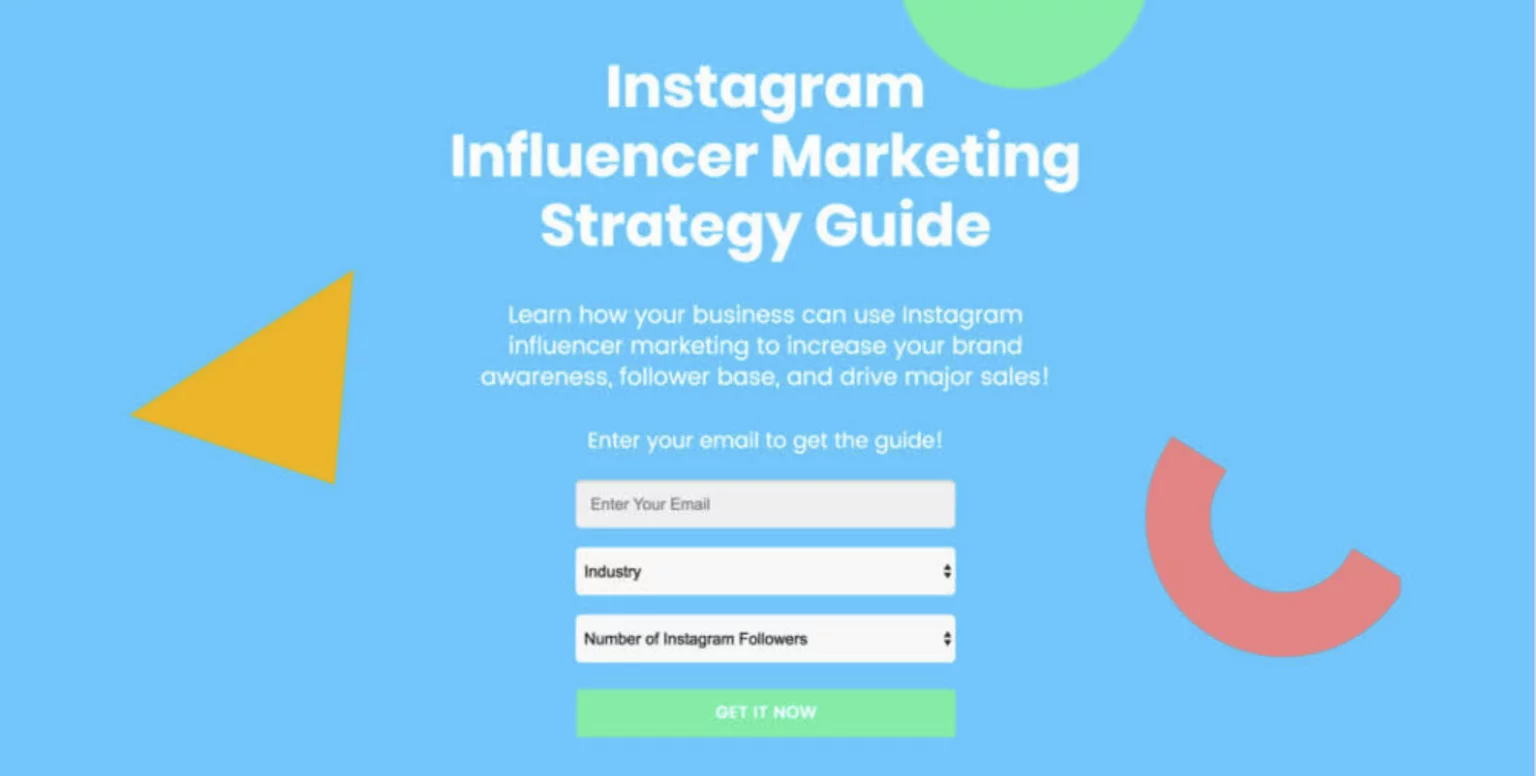 Each of them can captivate readers and generate conversions in various circumstances. If you're creating a headline for a lead magnet landing page, the idea of a guide is perhaps more appealing.
4. The Call to Action
A compelling call to action (CTA) is essential for each landing page, but it can also help drive your headline. This approach works well for landing pages about activities, sports, and rentals, as seen in the examples below. However, it may be used if your objective is to elicit rapid action, such as enrolling for a course or filling out a lead generation form to get a piece of gated content.
→ Read more: 25 proven CTA examples across all platforms

"Electrify Your Run" – This eye-catching neon headline from Nathan Sports invites visitors to use bright lights while jogging at night. We award this landing page headline extra marks for graphically conveying what the viewer is asked to accomplish.
5. The Superlative
The superlative headline isn't about deceiving your readers by appearing to be the greatest at everything; instead, it's about narrowing your focus to the one thing you excel at and highlighting that expertise.
Samuraw has the best headline for landing pages following this formula.
"Discover the Highest Quality Real-Food Multivitamin Mineral and Probiotic Formula Ever Created"
This headline was applied appropriately, and it may aid in developing trust and credibility. In addition, Samuraw claims that their "real-food multivitamin-mineral and probiotic mix" is the "best quality […] ever developed," which seems like a completely legitimate claim given the product's specificity.

6. The Playful Headline
Simply because these formulae exist does not imply that you must adhere to them. You may be a bit more fun with your headlines, mainly if the remainder of your website or images makes it clear what you're delivering. A handful of our favorite examples deviate from the norm by relying on comedy or creativity rather than clarity.
Indochino landing page headline "The Tailor is in" is one of the best landing page headline examples.

If the primary purpose of this title is to catch the reader's curiosity, Indochino succeeds. Of course, the title doesn't tell the whole story, but it does make us realize (as we scroll down the page) that Indochino isn't simply selling menswear—they're selling an experience.
7. The Promotional Offer
Everyone enjoys a good bargain. If the purpose of your campaign is to offer discounts to attract new consumers, increase sales, or introduce a new product, your headline should simply describe the offer.
The advantage is self-evident (you save money), and consumers who click on a link for a discount can know straight once that they've arrived at the appropriate spot.
Check out Good Eggs landing page headline examples.
"Get $20 off Harmless Harvest coconut water."
In this case, the title is relatively self-explanatory, particularly when combined with a focused marketing strategy. Fans of coconut water who click on an advertisement giving a discount expect to see the same offer as soon as they arrive at the landing page—which is precisely what Good Eggs offers on this particular landing page. A call-to-action button appears directly below the headline, allowing visitors to take advantage of the offer straight away.

10 Tools to Check If Your Landing Page Headline Is Effective
Use press-release-style titles if you give case studies as a lead magnet on your landing page. BuzzFeed is an excellent source of inspiration for these types of headlines.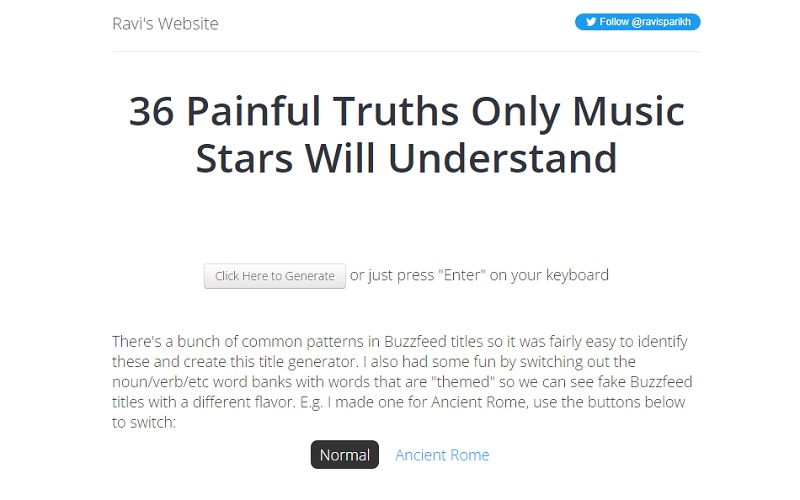 Ravi Parikh built BuzzFeed Title Generator to automate creating titles similar to those found on BuzzFeed. To begin, click the "Click Here to Get" button to generate title suggestions.
Of course, you'll need to modify a title suggestion to make it appropriate for your landing page.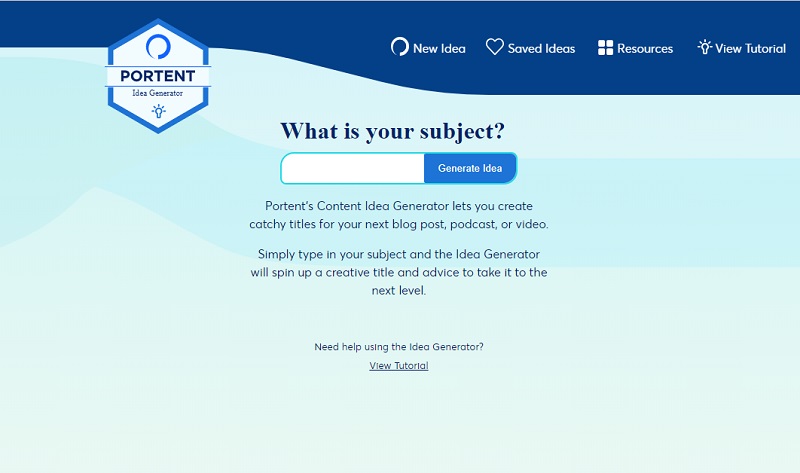 Portent's Content Idea Generator generates creative and humorous headlines. Of course, not every title idea is acceptable for your subject, but some stick out.
Enter your topic in the box and click the right arrow to enter. By hitting the refresh button, you'll get additional ideas. Here are a few amusing titles I came up with after searching for "social media":
Why Social Medias are Killing You
19 Facts About Social Media That'll Make Your Hair Stand on End
How Social Media Are the Answers to Middle East Peace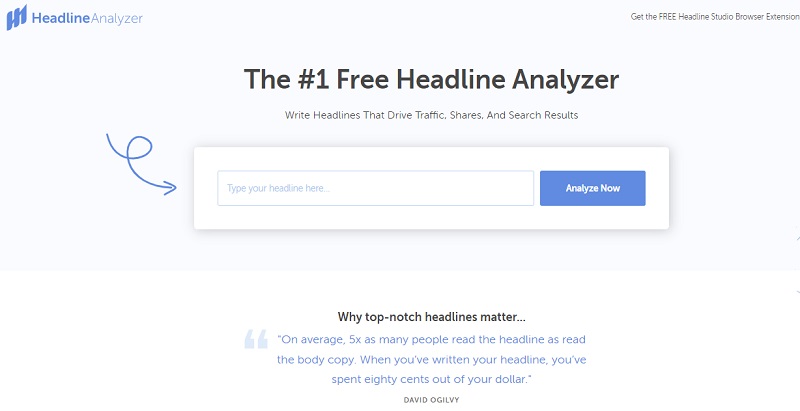 CoSchedule's Headline Analyzer is a tool to check if your headlines can rank and convert.
Simply type your headline and click "Analyze Now." If this is your first time using CoSchedule, you will be required to provide personal information before CoSchedule can do a comprehensive analysis of your headline.
CoSchedule provides you with your headline's total rating score. It then makes recommendations for length, keywords, grammar, power words, and readability, among other things. And finally, you'll get an email and a search engine preview of the look of your headline.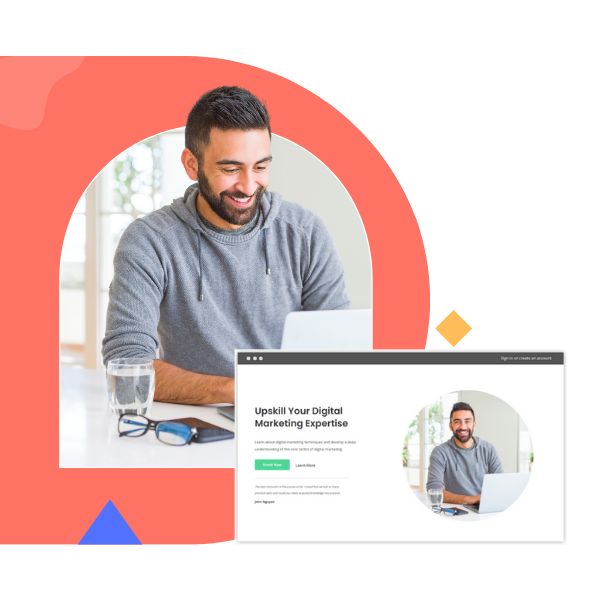 Try FREE Magezon Page Builder!
Easily create your engaging Magento pages in any style whenever you want without relying on developers or designers, just by drag & drop.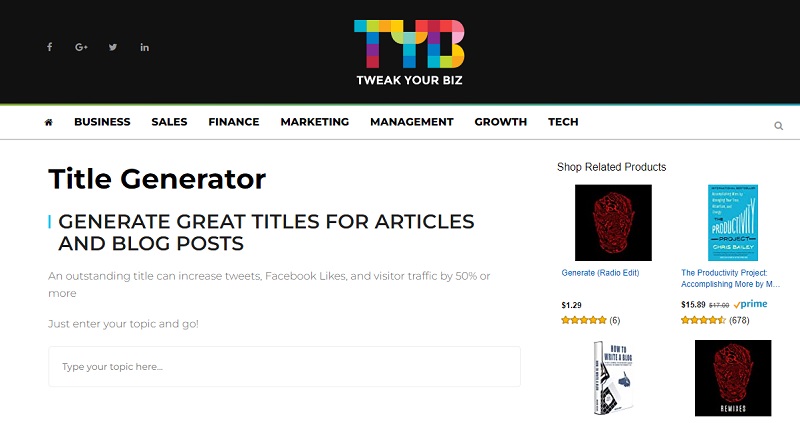 This program promises to enhance visitor traffic by at least 50% using its headlines. You will never run out of engaging and relevant headline ideas without a certain.
Not only may you input a subject, but you can also specify whether it is a noun or a verb. As a result, you'll get a unique set of results depending on your selection. Tweak Your Biz is impressive because it categorizes titles – Lists, How To, Best, Questions, and Secrets, among others.
For example, suppose you want to create a landing page to advertise a blogging course. By inputting the subject "Marketing" and selecting a Noun, you may get incredible landing page headline examples such as:
Apply These 9 Secret Techniques To Improve Marketing
Best Marketing Android Apps
How To Make More Marketing By Doing Less
Do You Make These Simple Mistakes In Marketing?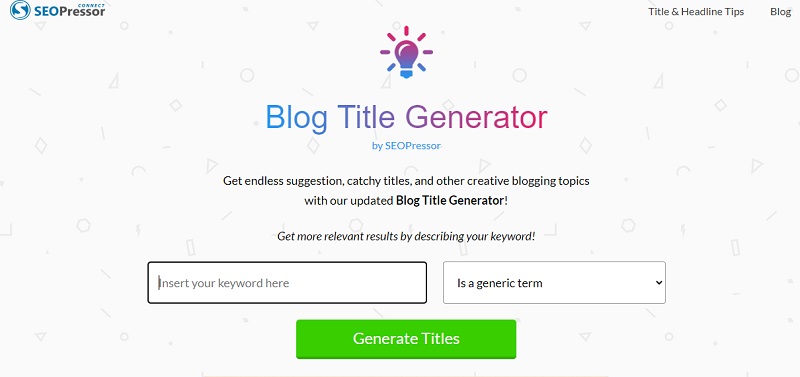 This year, SEOPressor improved its title-generating tool to provide additional alternatives for creating stronger headlines. As a result, not only are the headlines generated by this program catchy, but they are also topic-specific.
Following the entry of your chosen keyword, choose whether it is a general phrase, a brand/product, an event, an industry, a person's name, or a talent. You'll get 4 title ideas. Then, simply click the refresh button to see new titles associated with the same keyword.
For example, suppose you've selected the term "SEO copywriting." You'll see landing page headline examples like:
The Cheapest Way To Earn Your Free Ticket To SEO Copywriting.
7 Top Risks Of SEO Copywriting.
10 Unbelievable Facts About SEO Copywriting.
SEO Copywriting. Will Make You Tons Of Cash. Here's How!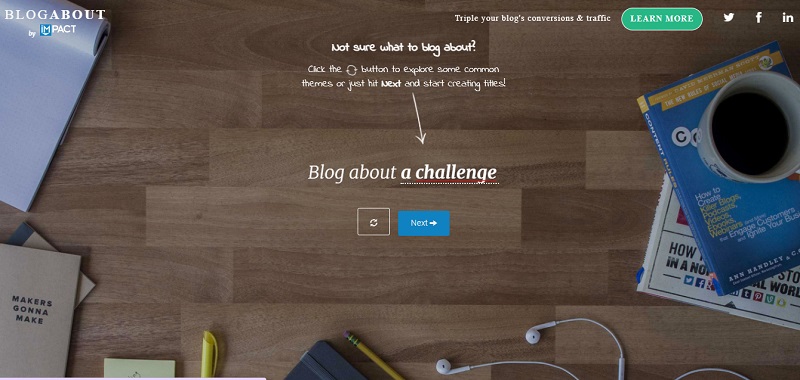 Writer's block shouldn't prevent you from developing great landing page headlines for your website. Fill-in-the-blanks software allows you to generate titles in a matter of seconds.
By clicking on the love symbol, you may create a list of your favorite titles. BlogAbout will then send you an email with your list of titles. An additional feature of this tool that you'll like is the ability to draw on a blank notepad in order to inspire your imagination.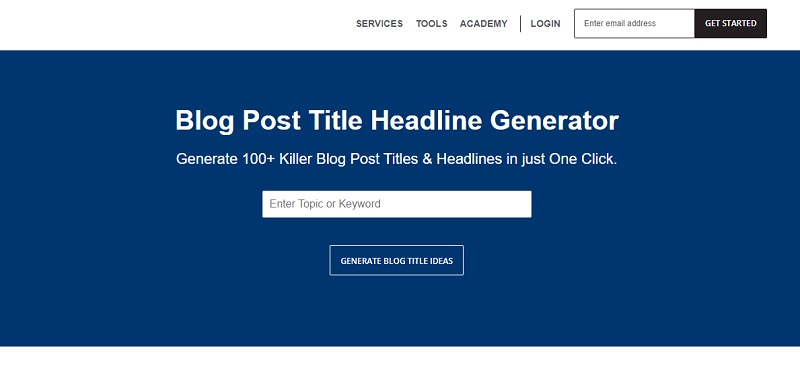 FatJoe provides you with a slew of title suggestions. You will not classify your subject since there is no such choice. You may sometimes get unsuitable titles because of the absence of filtering options.
You may always click on the button that says "GENERATE 100 MORE TITLES" if you can't find what you're searching for. However, you're required to submit your email address in order to get the extra 100 titles.
For example, if you want to find an idea about love, FatJoe will give 4 landing page headline examples below:
The Ugly Truth About Love
How to Master Love in 6 Simple Steps
9 Signs You're a Love Expert
10 Things Most People Don't Know About Love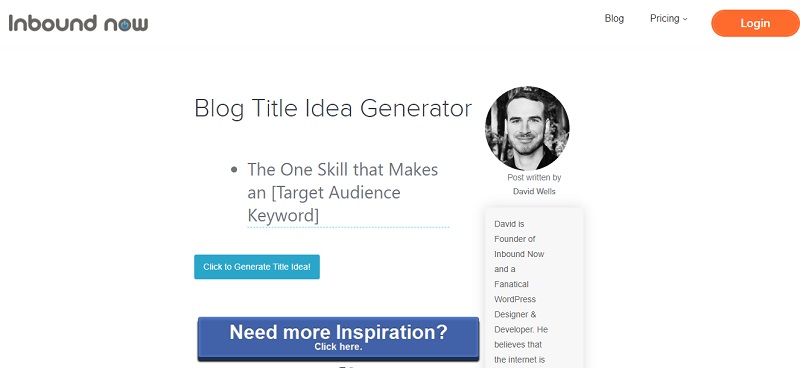 Inbound Now is a quick and straightforward headline tool that immediately suggests unlimited titles. There's no need for you to enter your topic or keyword.
The words will guide you in the brackets to create SEO-friendly titles. Notice that some titles require entering a keyword, number, target audience, joint problem, and industry.
Assuming that you want to create a landing page about "cryptocurrency," you could CONSIDER some landing page headline examples like "Want To Be Amazing At Cryptocurrency? Here's How."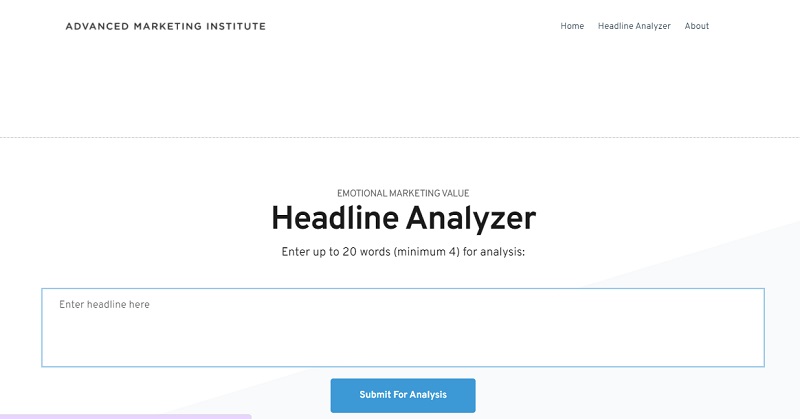 Do your landing page headers inspire emotional responses from your target audience?
People are more likely to respond to your call to action if the headline is emotional. The Emotional Marketing Value Headline Analyzer from the Advanced Marketing Institute may help you determine whether or not your headlines include emotional triggers.
Emotional Marketing Values are used to evaluate the effectiveness of your headlines, and this tool ranks them depending on their inclusion. Whether your headline has an intellectual, emotional, or spiritual appeal will become apparent.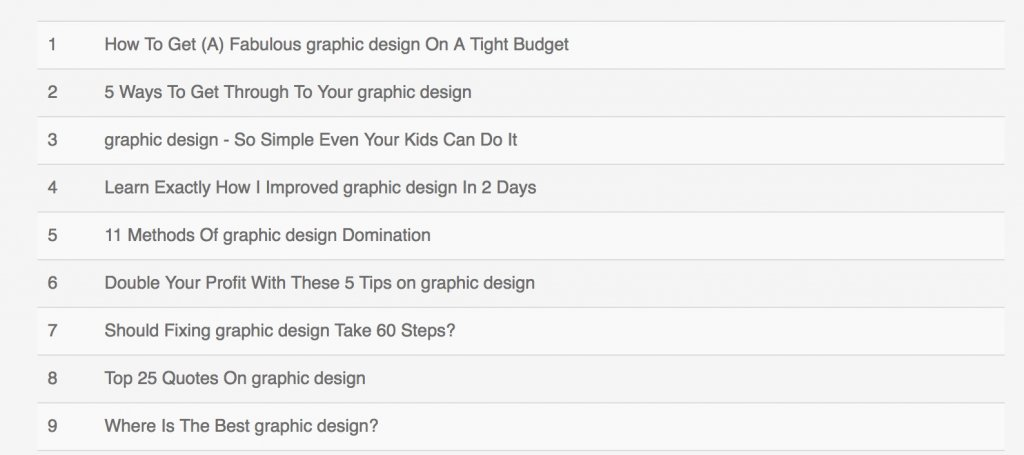 It will take you less than a minute to produce 700 headlines with a single click. If you're not sure what your landing page is about in the first place, Title Generator will provide you with plenty of suggestions.
For example, entered the term "graphic design" into this program, this is what came up:
Why Ignoring Graphic Design Will Cost You Time and Sales.
Five Exceptionally Practical Graphic Design Tips For Small Businesses
Ten Secrets About Graphic Design That You Didn't Know
Conclusion
It's not simple to develop a catchy title, but having the correct tools might make it much easier. So here are the formulae and copywriting skills you'll need to write headlines that get people to click. Your time has come! Use these landing page headline formulas as inspiration for your own headlines, whether you follow the standard or break the mold altogether.
If you are a Magento merchant and don't know which extension to build your landing page, consider Page Builder from Magezon. As a trusted Adobe partner, we have satisfied thousands of customers with a vast collection of drag-and-drop extensions, helping you create a high-converting and unique store in minutes.
Don't take my words for granted; see how your website can be with Magezon Page Builder and what others say about us: