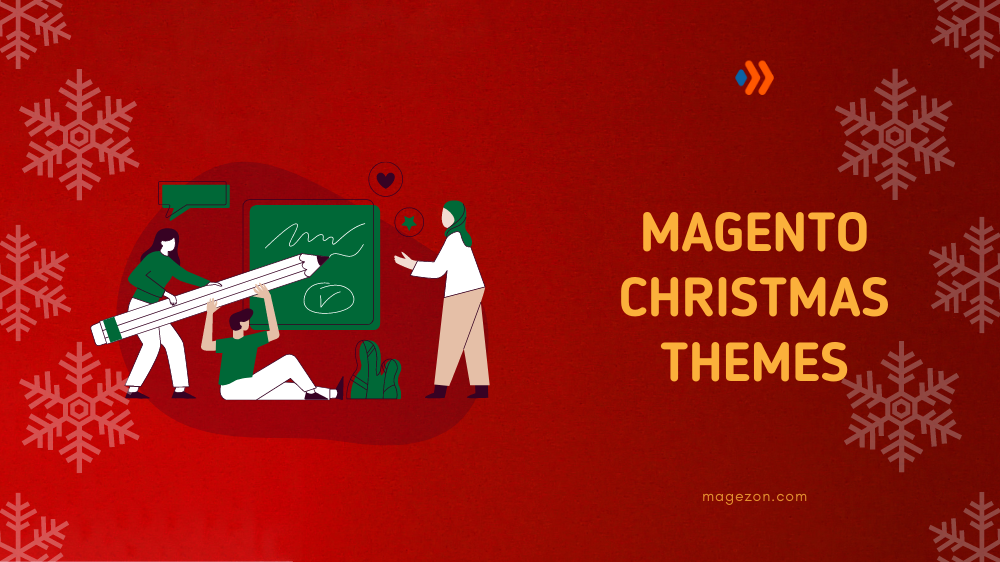 Because of its fascinating features and extensive functionality that no other platform provides, Magento has proven to be a significant success. However, plain ecommerce stores can sometimes leave a bad impression on your customers. But, with Magento 2, you can customize the appearance of your store to fit your needs. With the holiday season coming up, we have selected a wide range of Magento Christmas themes to create the best Christmas decoration websites. These websites suit a variety of needs for you to apply to your store. Ecommerce business owners can now choose from a wider range of user-friendly themes and addons. These addons can make their store feels more like a Christmas themed websites
Magento ecommerce themes that meet your business demands are required. They play an important role in your company's growth. With the Christmas season coming up, let's have a look at some of the best Magento Christmas themes.
The best Magento Christmas Themes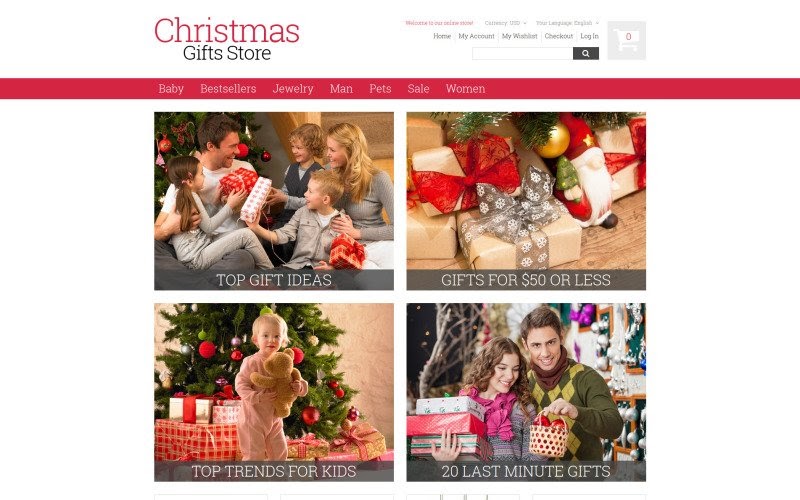 Price: $179 for one site
Rating: 5/5 stars
It's possible that Christmas presents will be available all year. In the spring, summer, or autumn, you can locate a nice gift for your wife or husband and want to get it. Such an option can be found in online stores. If you want to enjoy the experience of designing one, try this prepared design with a festive ambiance that will make the audience feel welcome. The interface seems straightforward and simple to work with, with each gift meticulously put in a grid and descriptions given. With this template, you can increase site visits and make people happy with pleasant presents.
This Magento Christmas theme is also equipped with the online chat functionality, extreme responsiveness and is also Search Engine Friendly.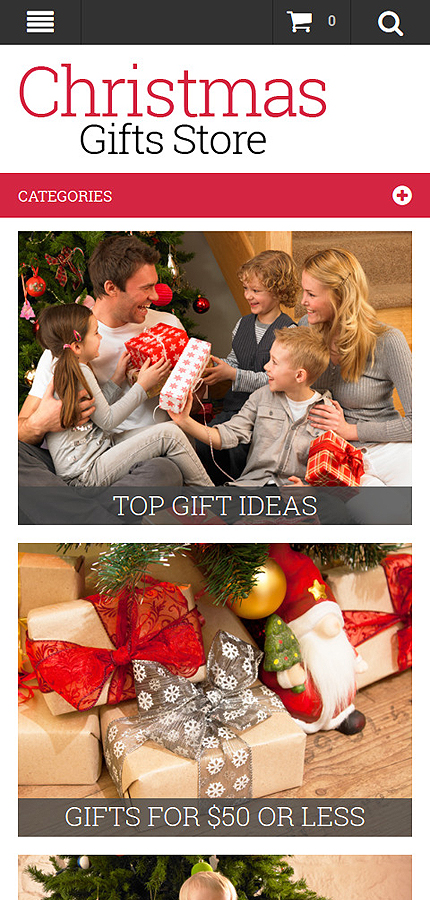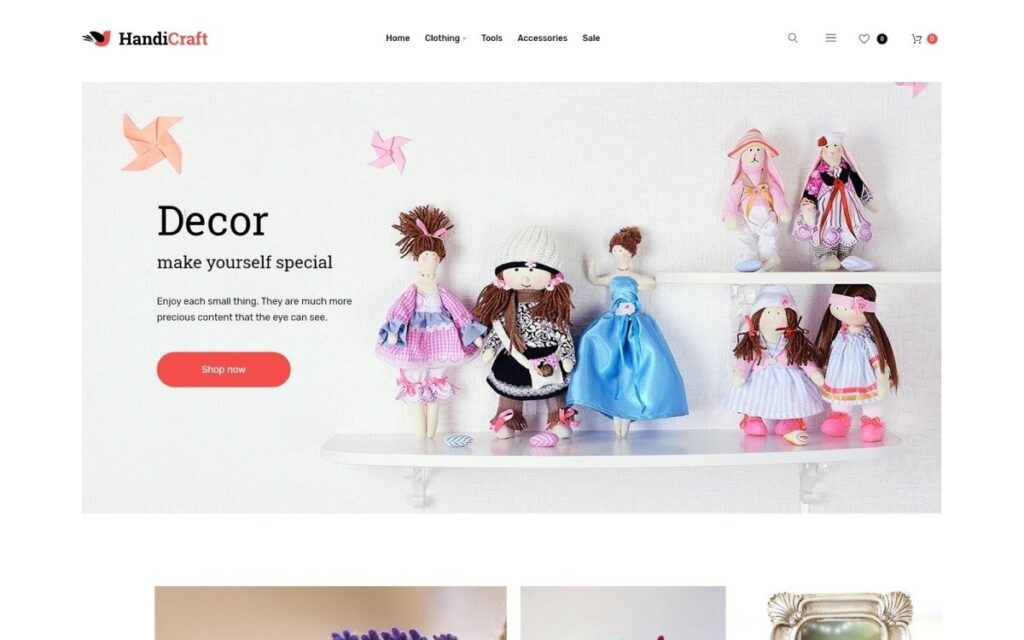 Price: $99 for one site
HandiCraft is a completely responsive Magento Christmas theme. It has a uniquely beautiful design, a clean layout and a long list of useful features. Customers can shop by brand, manufacturer, price, or style, and all handmade products can be sorted by price, position, or product name. Moreover, a star rating will make your crafts business products look much more appealing. A drop-down cart will allow your consumers to check their purchases without having to reload the page. An advanced search will offer them with instant search results.
By creating an account, your customers may keep getting informed about all of your craft supplies store's updates. Another benefit is by subscribing to a newsletter, they can stay informed about new offers and discounts. This theme is ideal for individuals looking to market their online business over the internet.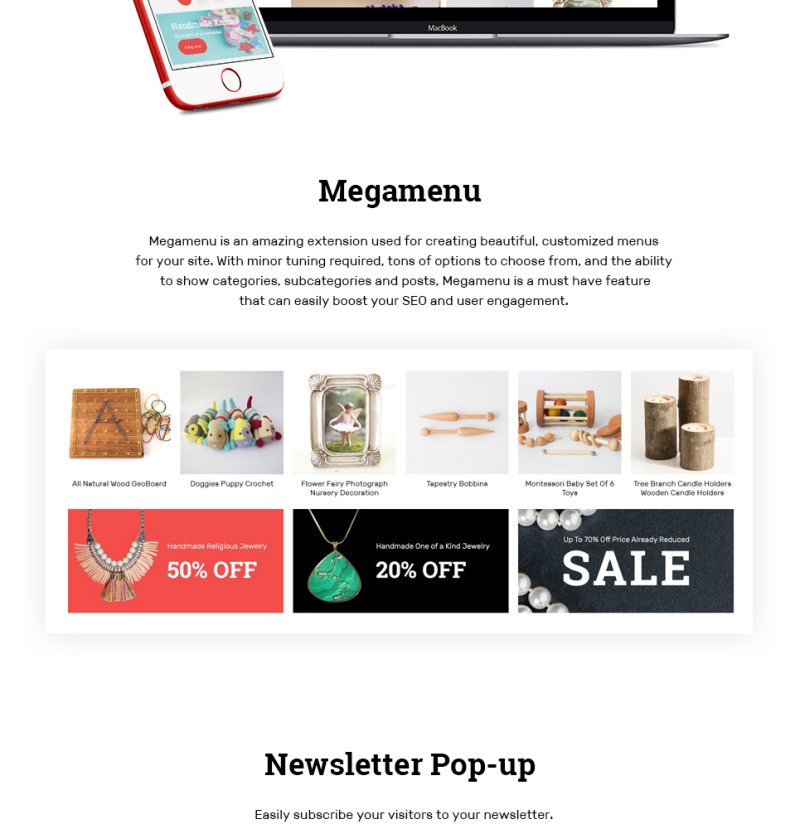 This Magento Christmas theme design is also very SEO friendly. The term "SEO Ready" refers to a web design that allows a search engine to crawl and index its pages. You don't have to be an SEO expert to rank well in Google. WordPress SEO plugins aid in the creation of SEO-friendly titles and meta descriptions, as well as the analysis of on-page content, the creation of XML-sitemaps, and much more. And this theme can assist you with all of this.
Price: $99 for one site
Xmas is a completely responsive and SEO-friendly Christmas Magento theme designed specifically for Christmas store websites. This Christmas theme is perfect for capturing your clients' attention! Your consumers will appreciate the attention-getting design, which features great Christmas backgrounds and warm and vibrant tones.
Showcase all featured products with a Product Carousel and Star Rating to give your customers a WOW-effect. Benefits include numerous Ajax Search, Sorting Options, Wishlist & Compare plugin, and Ajax Cart. With these, you can provide your customers with a pleasurable and comfortable purchasing experience. They will be able to sort things by featured category, identify desirable products quickly using a keyword, add them to a drop-down basket without having to reload the website, and collect or set aside products. Testimonials and team members will make your online store significantly more trustworthy, resulting in more sales. You can easily make anyone happy by simply gifting them this wonderful Magento Christmas theme!
This Magento ecommerce theme template is well-optimized for search engines. This is a feature that can help you meet most visitor and search engine needs, as well as attain higher search ranking positions. By utilizing an SEO-friendly digital product, you can lay the groundwork for creating a renowned website that will be easy to find using standard keyword searches. Furthermore, you may improve the rankings of your website in search engine results, increasing the likelihood that potential customers will visit it.
To add to that, this Christmas theme is a Magento Bootstrap Holidays design. Bootstrap is a free and open-source framework for creating web pages and apps. It allows you to create fully responsive web pages by leveraging HTML and CSS-based site templates for fonts, typography, buttons, tables, forms, and other elements.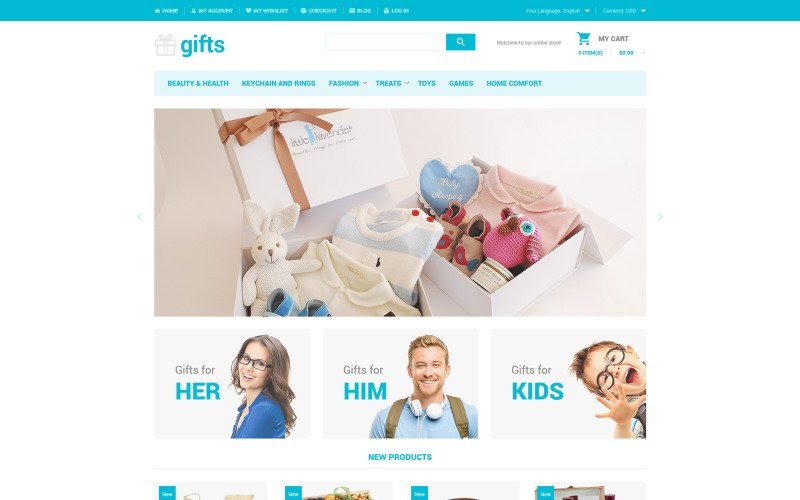 Price: $179 for one site
Rating: 5/5 stars
This Magento Christmas Theme designed with a gift shop in mind is bright and cheery, inviting visitors to place an order with you. Blue calls-to-action and vibrant banners stand out even more on the pristine white background. This Gifts Store theme would be ideal for you if you require a theme that places a strong emphasis on products. It has a stunning look and powerful functionality that will assist you in creating a genuinely competitive online store. This template has Ajax Shopping Cart, Cloud Zoom, Olark Live Chat, MegaMenu, Categories Menu, Newsletter Subscription, Commenting System, Drop Down Cart, and many other cool features. If you use it for your online project, you can rest assured that your site's content will adapt to any device or browser. This template can be found among The Best Premium Magento Themes 2016's other professional templates.
This Magento Christmas theme is Retina Ready, which is a type of screen that has more pixels per square inch. You may ask, "Why Is It Beneficial?". And the answer simply is because of Apple. Apple's gadgets were the first to receive Retina screens, but many competitors are already using the same technology. Many tablets and phones now have Retina displays. As a result, if you want your website to look great on any device, you'll need a Retina-ready design.
Aside from its benefits, this Magento Christmas theme is also a Masquerade Magento theme with an online chat feature, which is a feature that allows users to communicate in real time over the internet. This feature is crucial, since supplying more support means that more communication is required, and online chat conversation boosts potential clients' great experience and ensures they genuinely feel significant.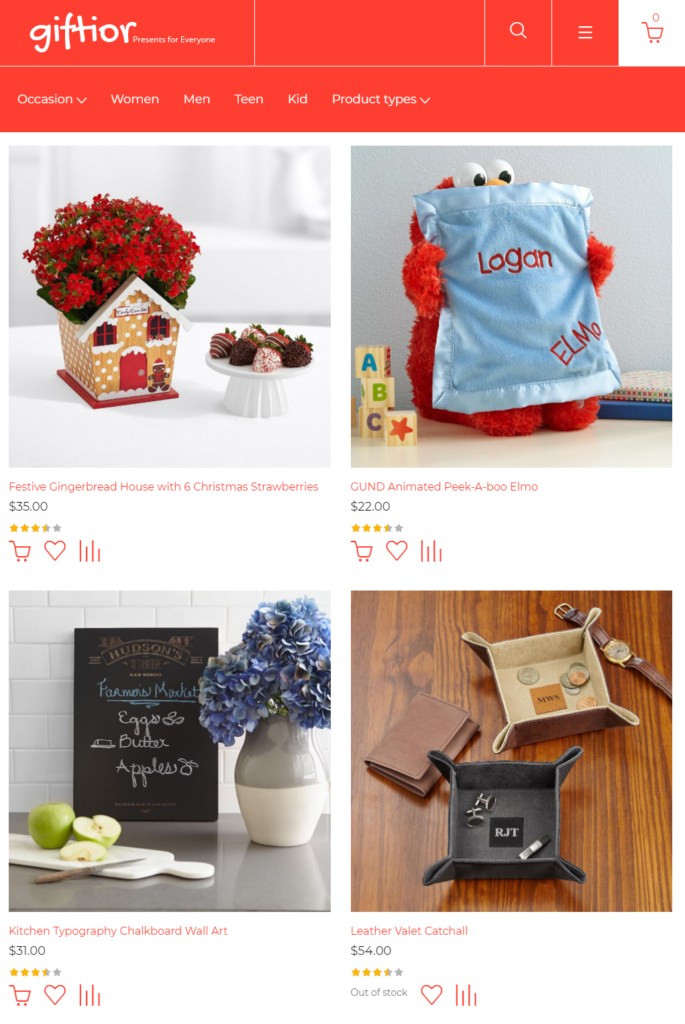 Price: $99 for one site
Rating: 5/5 stars
This Magento Christmas theme template sticks out from the usual and dull designs because of its novel homepage layout. Gifts Store Magento 2 Template comes with an eye-catching style and a variety of widgets, making it ideal for creating an online Gifts Store. Users will never get tired of pursuing your new online store because you can put all of the important information about your products and deals right on the site.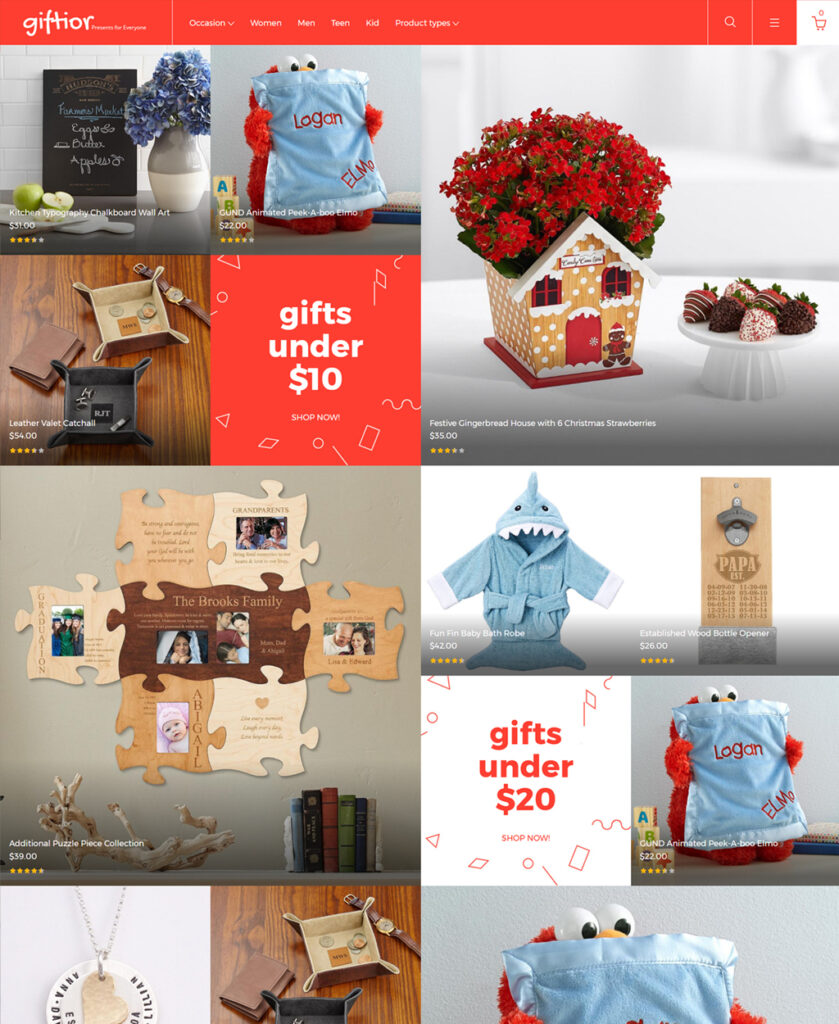 One of the biggest benefits of this Magento Christmas theme is that this is a Magento design theme with a Sample Data Installer. Sample Data Installer is a module that allows you to quickly and easily install and add sample data for a web template. This means that you won't have to look for another plugin or try to figure out how great ecommerce stores import tools work because the Sample Data Installer will take care of everything. It enables you to install the essentials and adapt it to meet your organization's needs.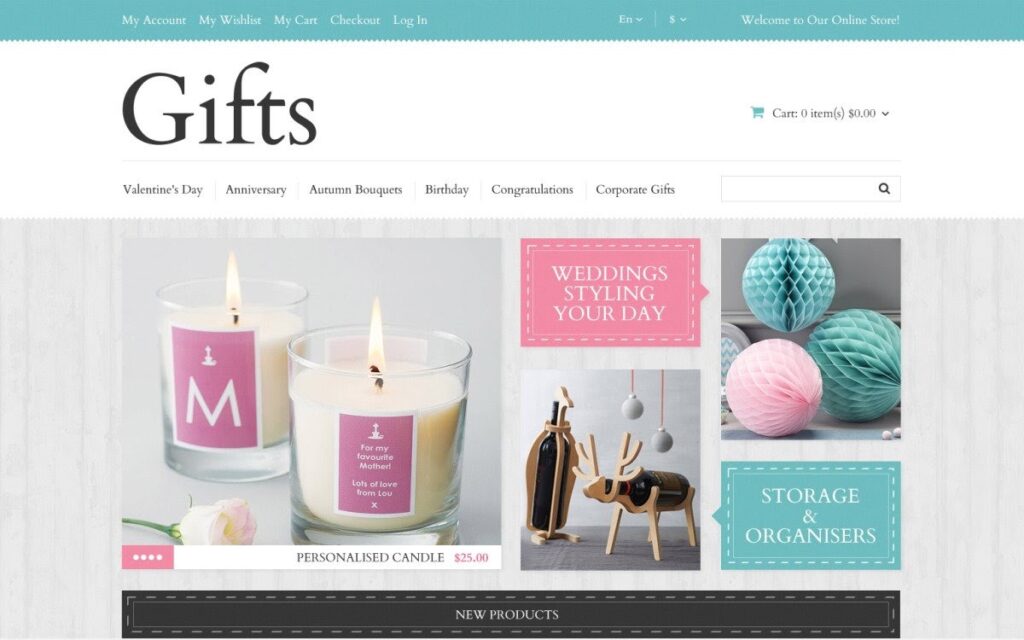 Price: $179 for one site
Rating: 5/5 stars
When it comes to selecting a gift for our loved ones, we want to select something distinctive and practical that will be remembered throughout the year. To avoid consumers from buying unnecessary items, we recommend that you choose this Magento Christmas theme design to cease this stressful practice and assist people in finding what they truly require. It helps with this by having a basic layout and intuitive navigation. The eye-pleasing pastel color palette wonderfully complements the vibrant green calls to action, enticing customers to make a purchase. These are only a few of the elements that qualify this design for inclusion in the Best Magento Themes 2014 list. As a theme, this Christmas theme is also Search Engine Friendly and very responsive.
Furthermore, this Magento Christmas design theme is mobile-friendly. Responsive designs seamlessly adjust to tiny and large screen sizes. This is extremely beneficial because smartphones account for 80% of worldwide Internet usage. If you don't want to lose your prospective audience, you must make your internet site responsive.
Conclusion
With the holiday season coming up, beside an assortment of fine products, your ecommerce store will more than likely need the assistance of a beautiful template to go with the holiday spirit. These Magento restaurant themes are, as you can see, very modern and aesthetically pleasing. Furthermore, the design is fully responsive, which means it looks amazing on both desktop and mobile devices. This is a fantastic approach to promote your company on the internet.
So, if you want to spice up your ecommerce store for the Christmas season, pick the best ready-made Magento Christmas theme templates and get started right away!
At Magezon, we provide safe, efficient yet affordable Magento extensions that helps you build and optimize your Magento store. Visit Magezon to pick ones for yours!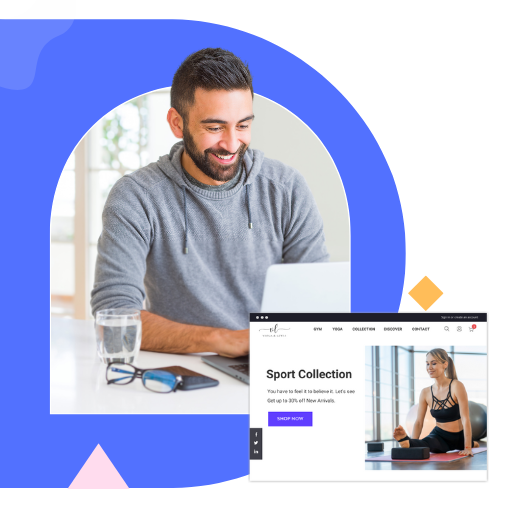 Optimize Your Magento Store With Powerful Extensions
Looking for fast, efficient and well-coded extensions to build or optimize your Magento stores for sales boosting? Then visit Magezon website and grab necessary add-ons for yours today!