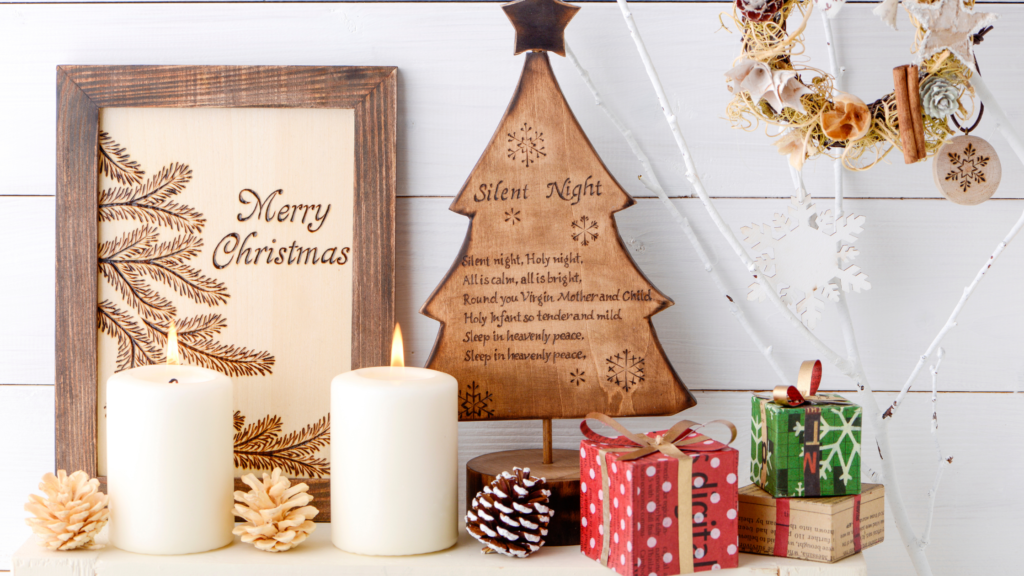 There are many things to sell for Christmas, as this is the best season to increase your sales. According to Digital Commerce 360, $201.31 billion is the amount of money US shoppers spend on shopping online during the holiday season. In 2023, GlobeSt experts believe online retail sales will make up 18.3% of total retail sales and 19.9% in 2025.
But which product should you sell to bring the highest revenue? In today's article, you will discover the top 30 items to sell for this holiday. Read till the end because there will be something you will be surprised by.
Table of contents
18 Gift Items
1. Christmas Mugs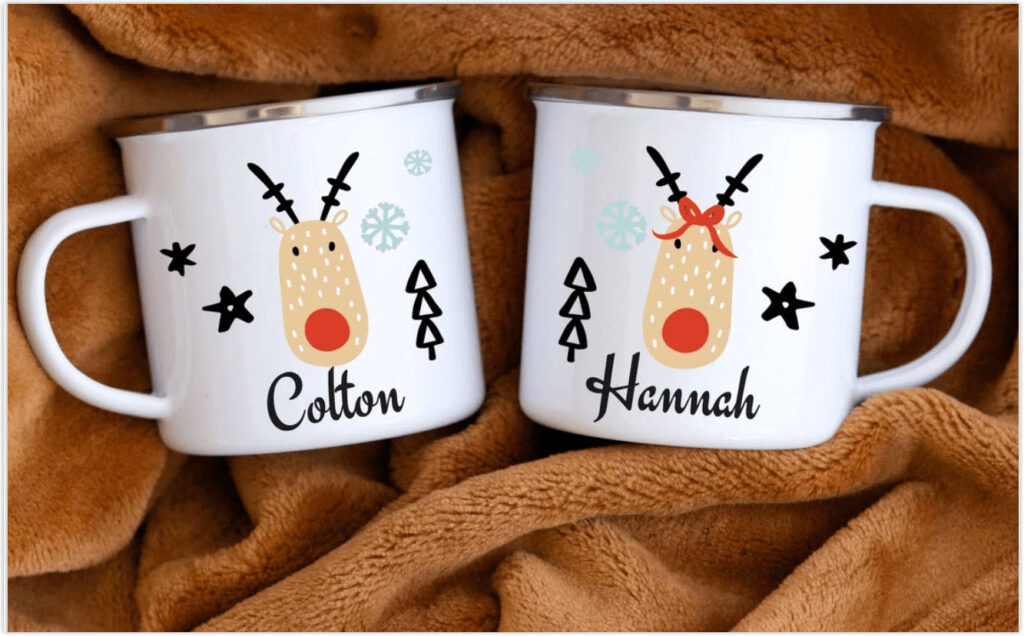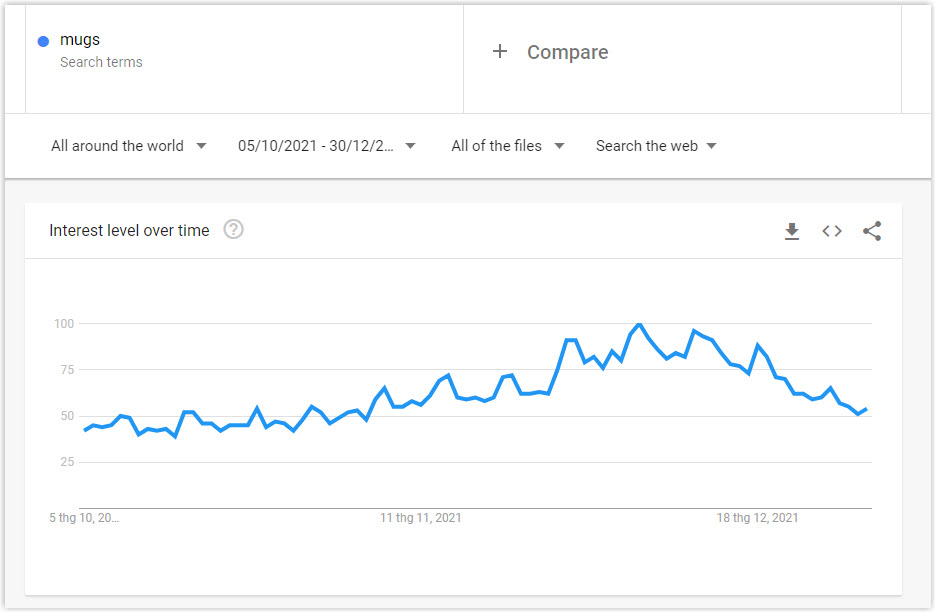 Mugs are great gifts for everyone during Christmas and perfect items to make and sell online. Your customers want to give them to their families, friends, or colleagues. It would be perfect if you could have custom designs such as names, ages, dates, months, and family photos to make their mugs one-of-a-kind. Don't forget to add some inspirational quotes for Christmas to encourage people to buy your items.
2. Ugly Christmas Sweaters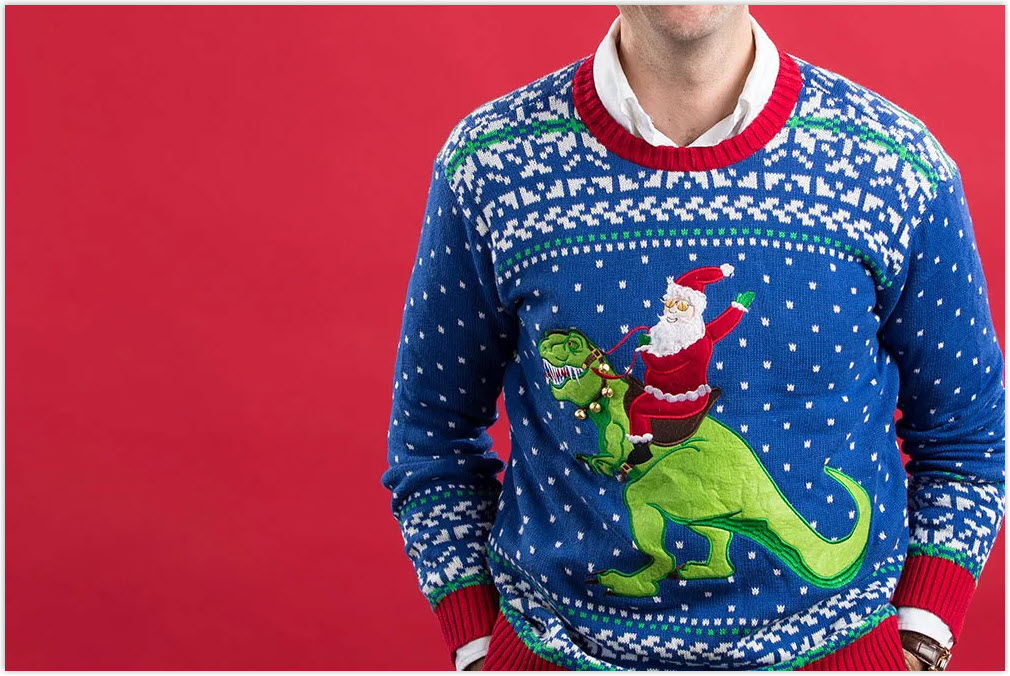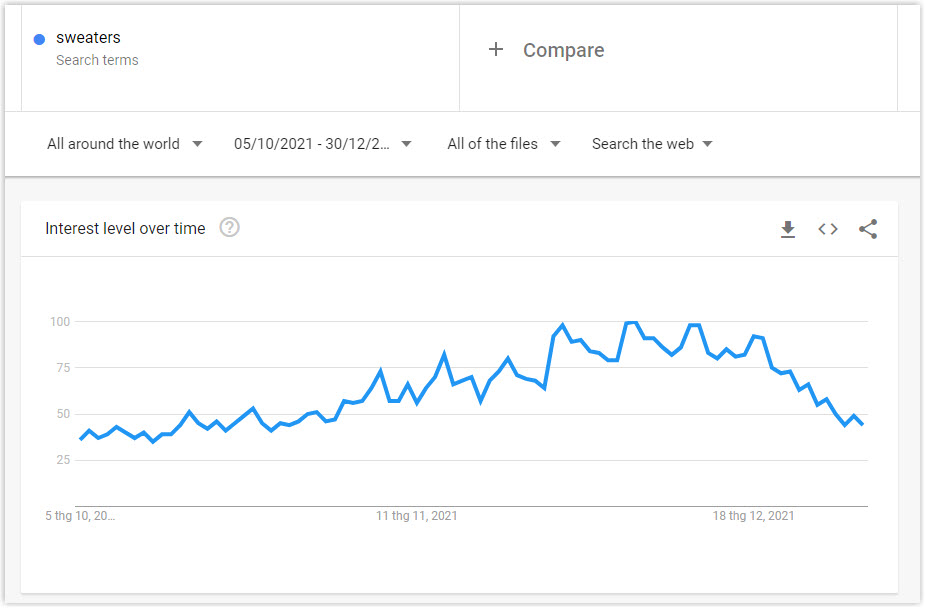 Ugly Sweaters have been trending recently, making them one of the best things to sell for Christmas. You can see tons of different holiday-themed sweaters online, so don't hesitate to start selling your customized sweaters immediately. Today the designs are not limited to Christmas characters but are also extended to famous characters in movies, singers, actors, or memes. Thanks to that, you are no longer limited to mere templates. It's easier to get creative, and you can easily stand out in the sweaters market.
Remember to design your sweaters as ugly as possible!
3. Christmas Pajamas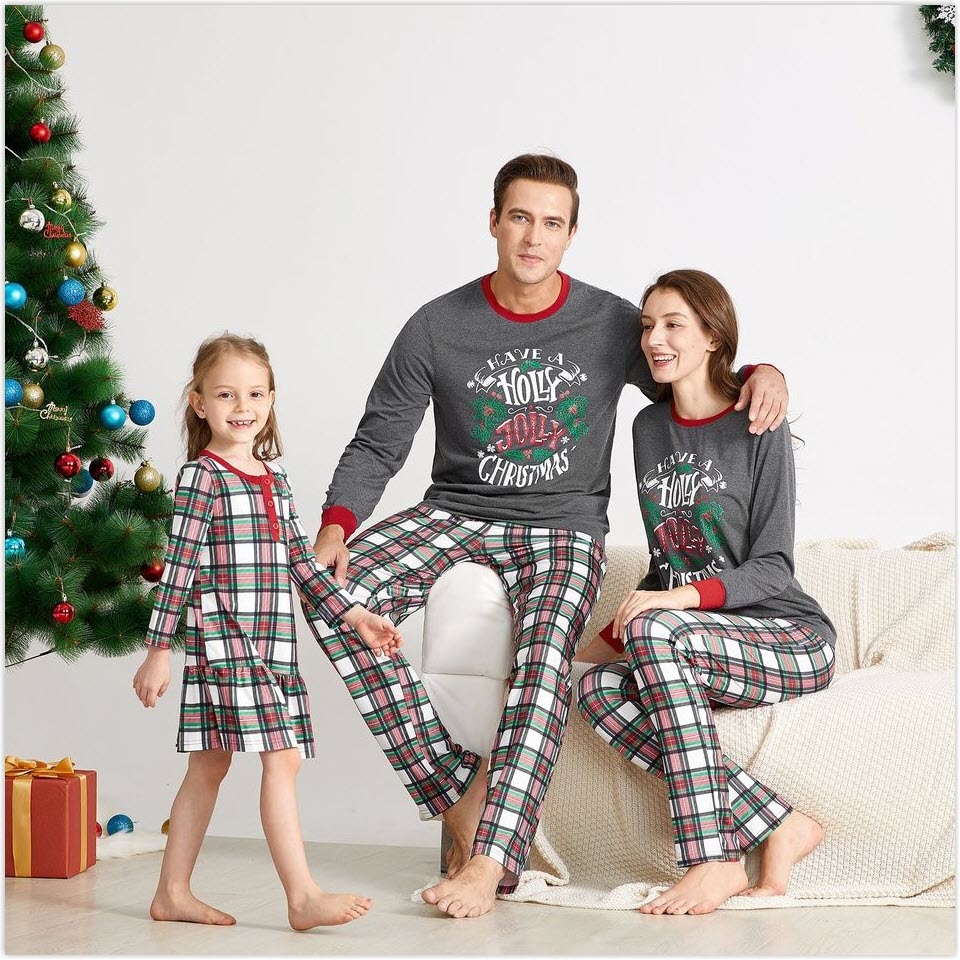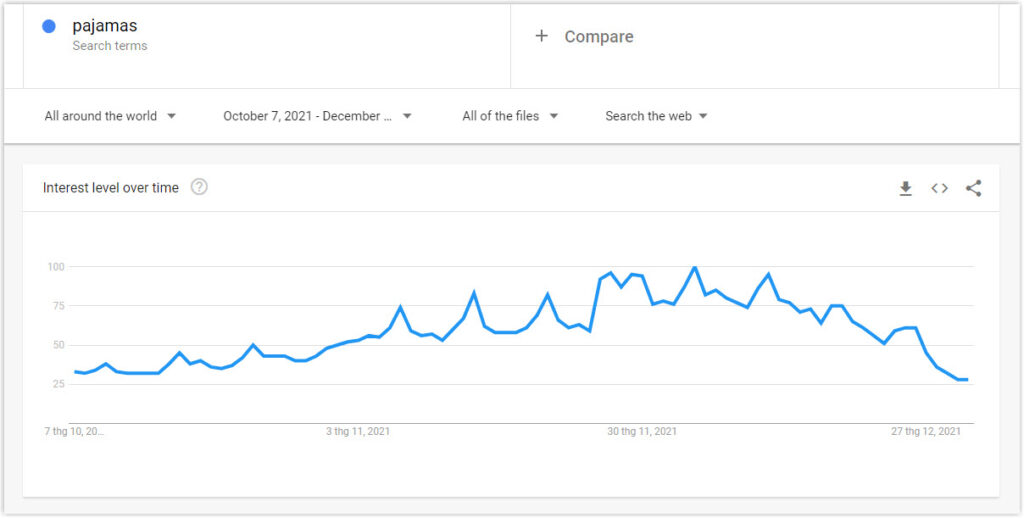 Entering winter means entering the season of warm and cozy pajamas. They are great gifts for family, friends, and lovers. Given their popularity, why not start selling your first pajamas? The good idea is to include Christmas-themed quotes and combine them with images reminiscent of this year-end holiday. Also, don't forget to add a customization option for your customers, a name, date, or even an image. After all, who doesn't love a piece of clothing just for them, right? Also, to increase sales, remember to design couple and family-matching pajamas. At the end of the year, customers will undoubtedly spend more to express love to their loved ones.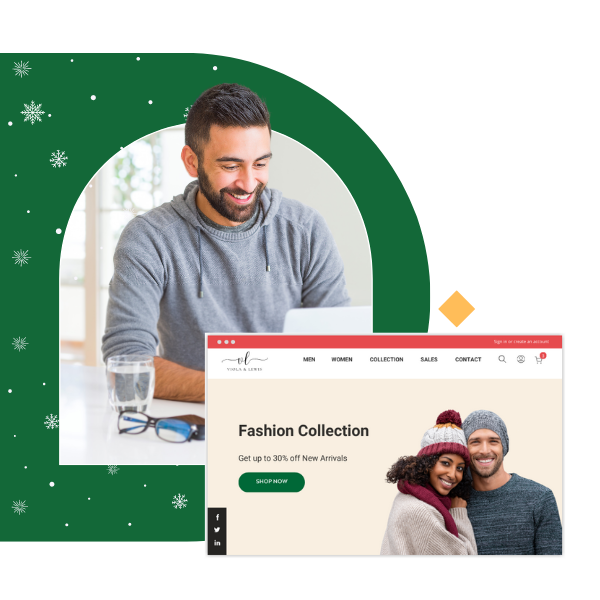 Try FREE Magezon Page Builder demo today
Easily create beautiful, engaging eCommerce Magento website in any style whenever you want without relying on developers or designers. Just by drag & drop.
4. Christmas Shirts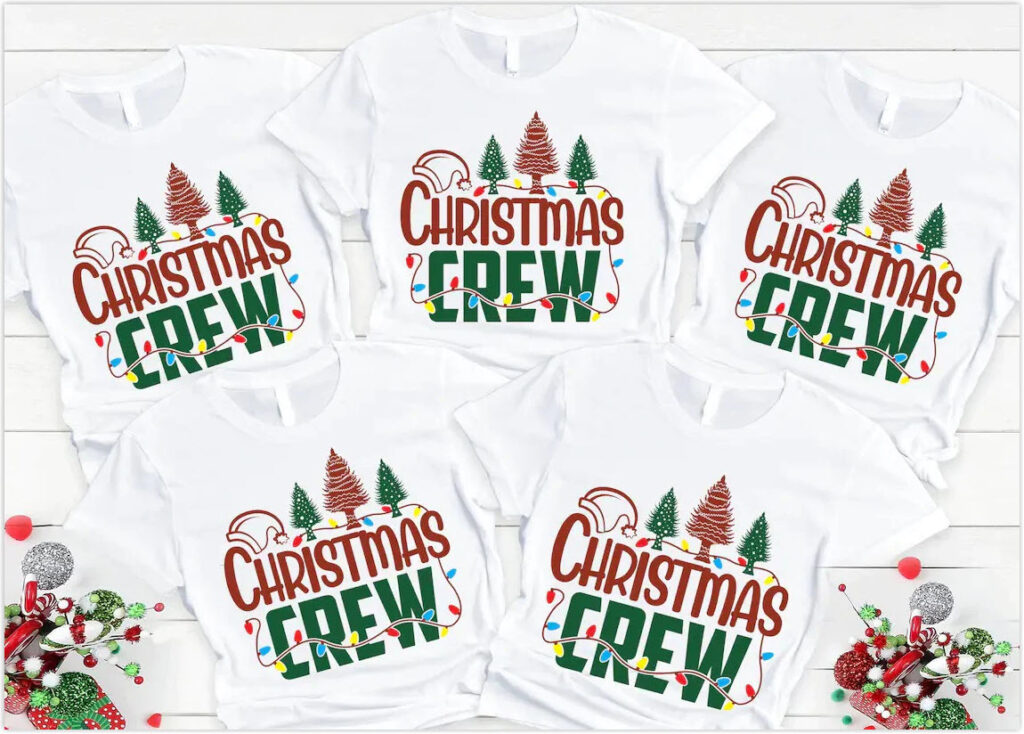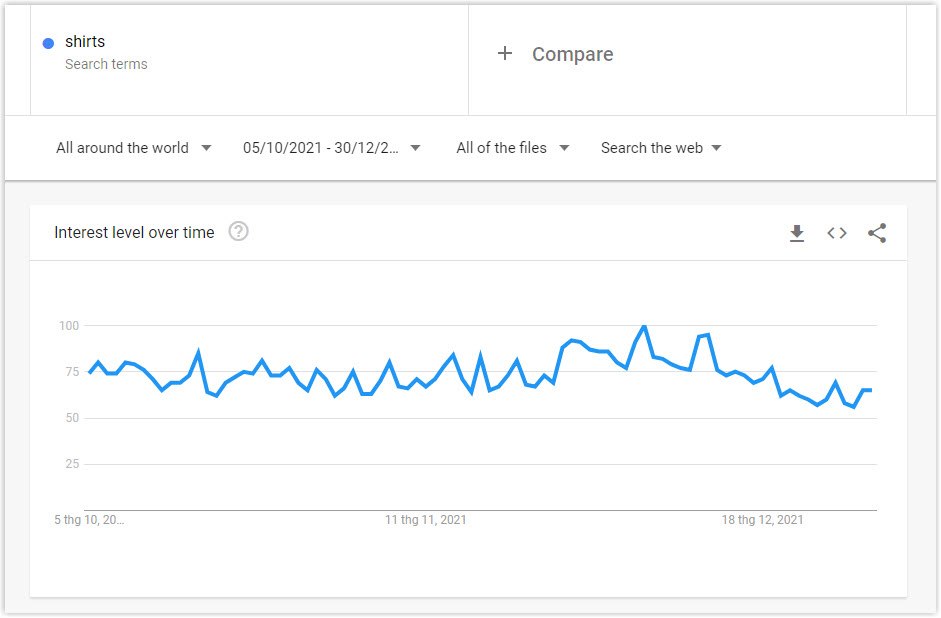 It's not a smart decision just to sell thick and warm clothes. Many places worldwide also celebrate this festive season but not everywhere has low temperatures. So, shirts are considered the best things to sell for Christmas too. They can be t-shirts, long sleeve or short sleeve ones for toddlers, men, or women, that your customers will be willing to spend money on.
Don't hesitate to apply ugly designs to spice up and make your shirts stand out in the market. Similar to the above clothes, it's essential to include customization and matching options. Remember to make your shirts funny and meaningful with inspirational quotes, Christmas patterns, scenery, well wishes, etc.
5. Christmas Cards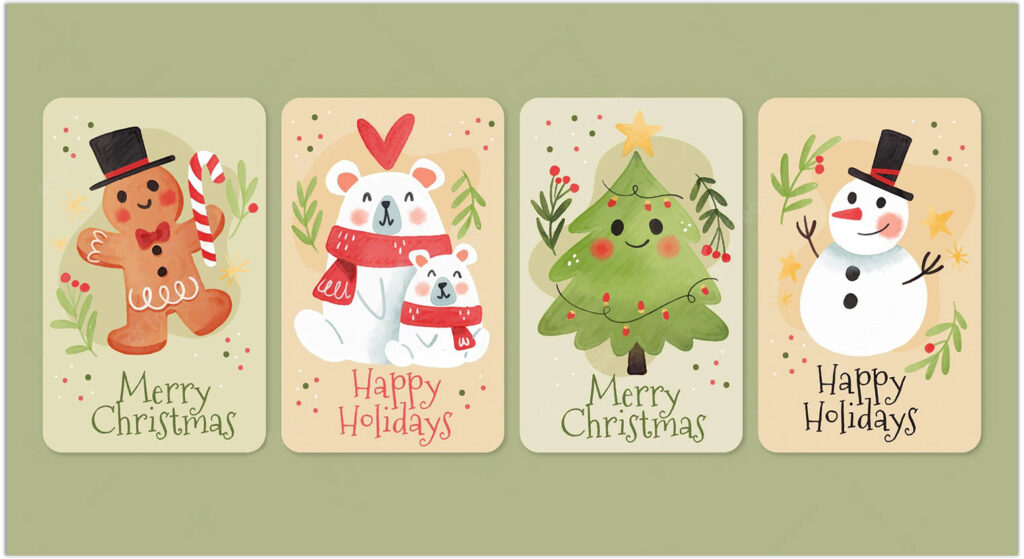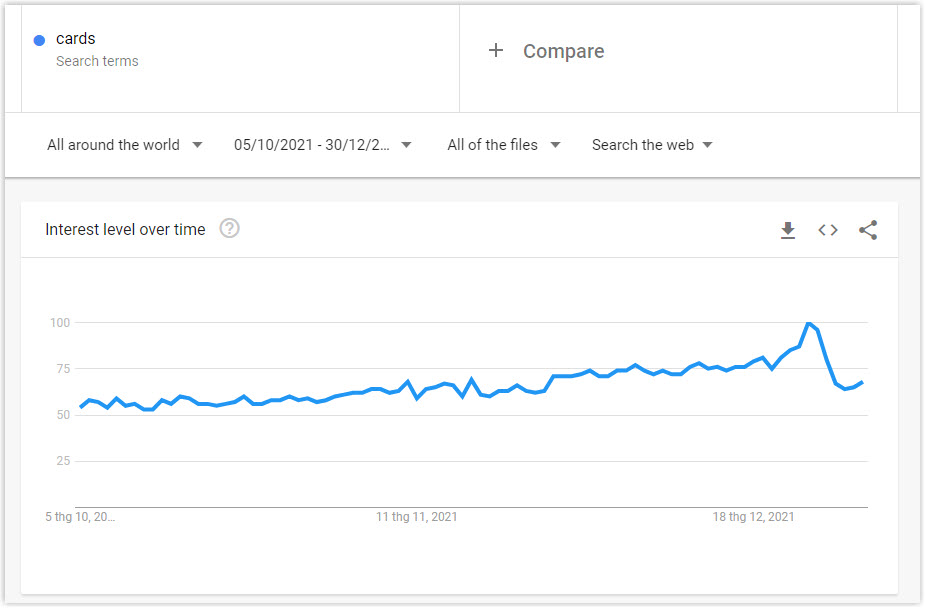 This is a meaningful gift your customers can give to everyone as it allows them to share good memories, warm wishes, and jokes, and a must-have in any online store this Christmas. If you are just starting to sell, don't worry because these cards are one of the things to make and sell online easily. You can choose one-sided postcards or entirely created greeting cards to design and impress your customers. Making beautiful and special cards is an effective way to earn extra money for Christmas.
6. Gift Baskets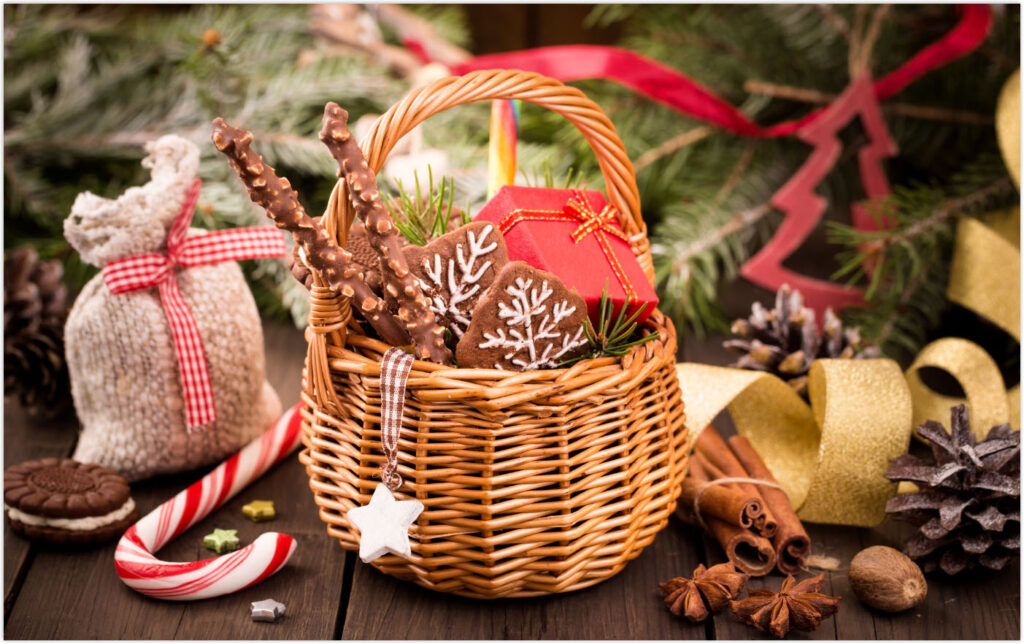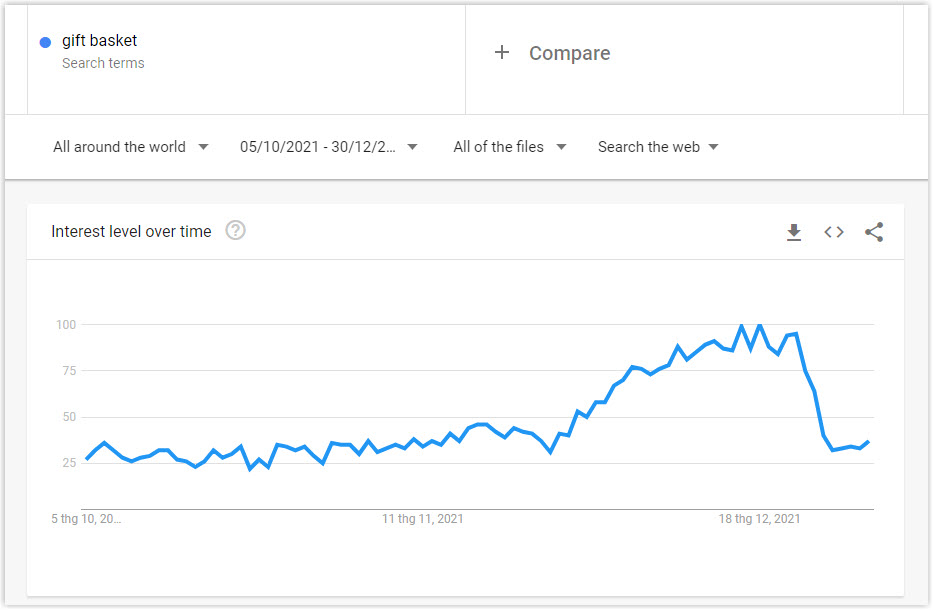 This is a trendy Christmas thing to sell, as shown in the Google Trendings chart above. In December 2021, the search for gift baskets increased considerably, making them the best things to sell for money this festive season.
The important tip here is knowing where to buy high-quality baskets at a low price. The rest depends highly on your creativity. Don't limit yourself to only one type of basket; everything is ok. If you're still confused about which one to include, simply ask your people what they like!
7. Christmas Wrapping Paper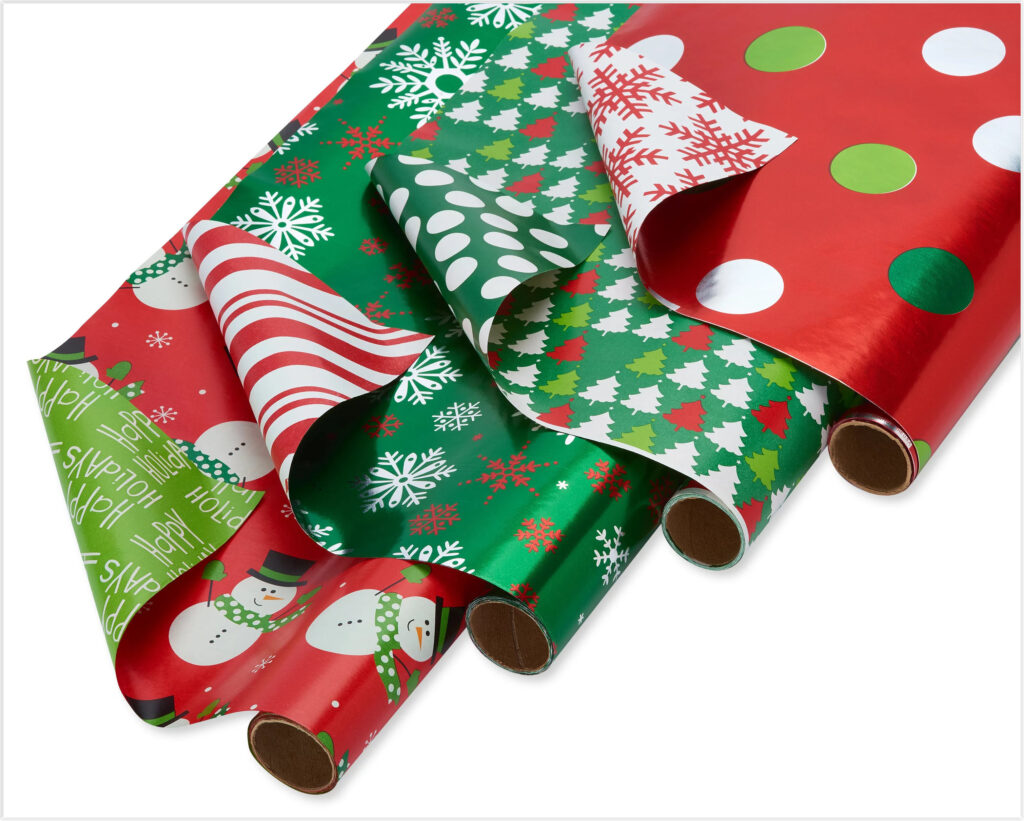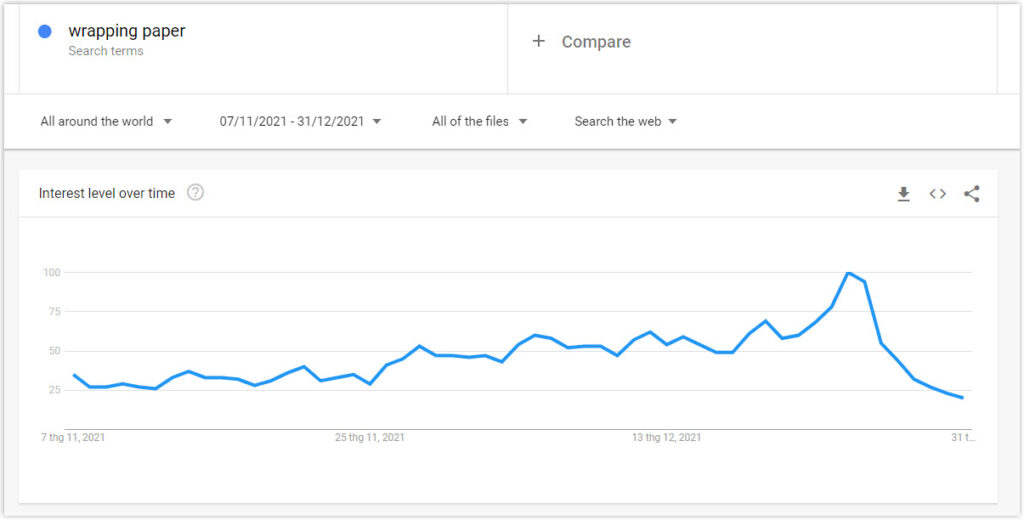 Gift-giving is a beautiful tradition in countries that celebrate Christmas. Therefore, selling gift wrapping paper is the right choice to increase income during this festive season. Along with the development of society, gift wrapping no longer only means "gift wrapping," but it is also an art.
Many types of paper are on the market with different textures and patterns. However, always think about personalizing any product you intend to sell. A gift wrapping paper printed with a customer's image with a Christmas vibe will leave a much deeper impression than ordinary items with a pine tree or a generic reindeer.
8. Jewelry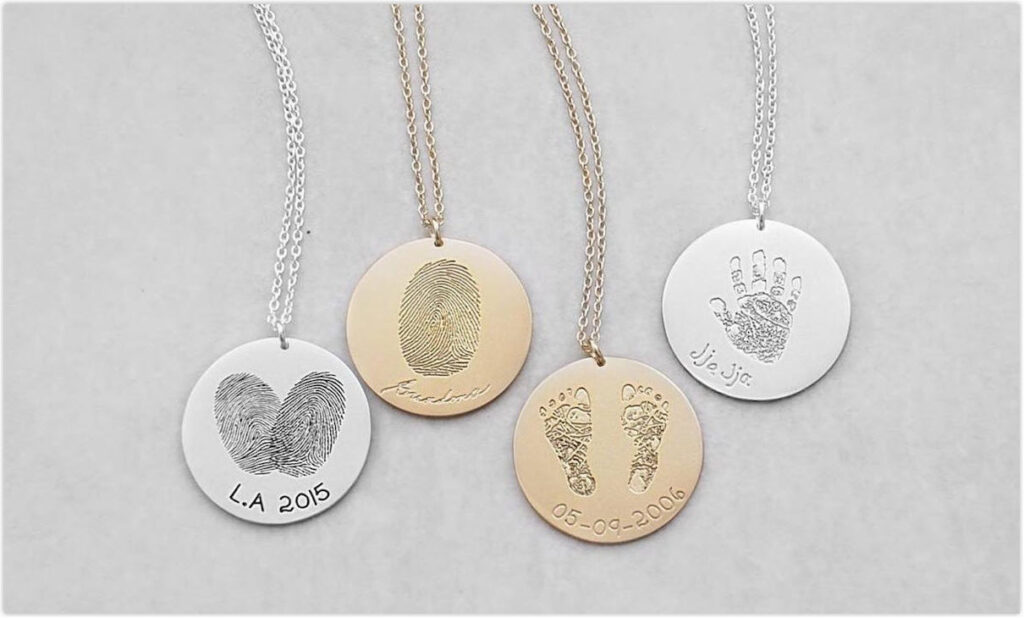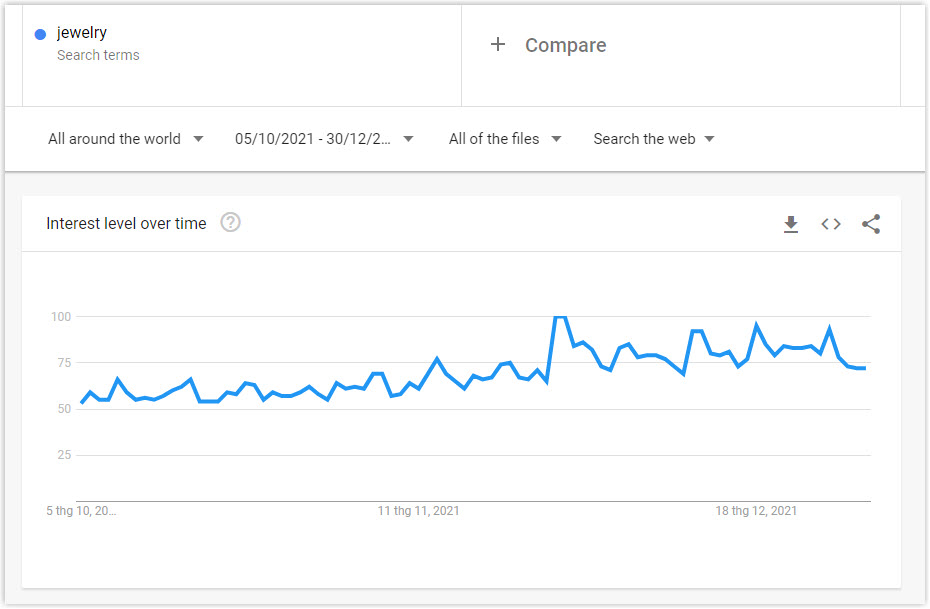 The closer to the end of the year, the more bustling the jewelry market is because this is the correct item to give as a gift. As you can see from the chart, the demand for this product is relatively steady and high, so you don't need to worry about whether customers will buy your product or not.
This product is not hard to create and find suppliers for; however, you can make it by hand to increase its uniqueness and leave a more profound impression on your customers. The types of jewelry you can sell are necklaces, rings, bracelets, and anklets, … with different materials like gold or silver. To give meaning to the recipient, intentionally add personalization options to increase the likelihood of purchase and consider the reasonable price to bring the best effect.
9. Stuffed Toys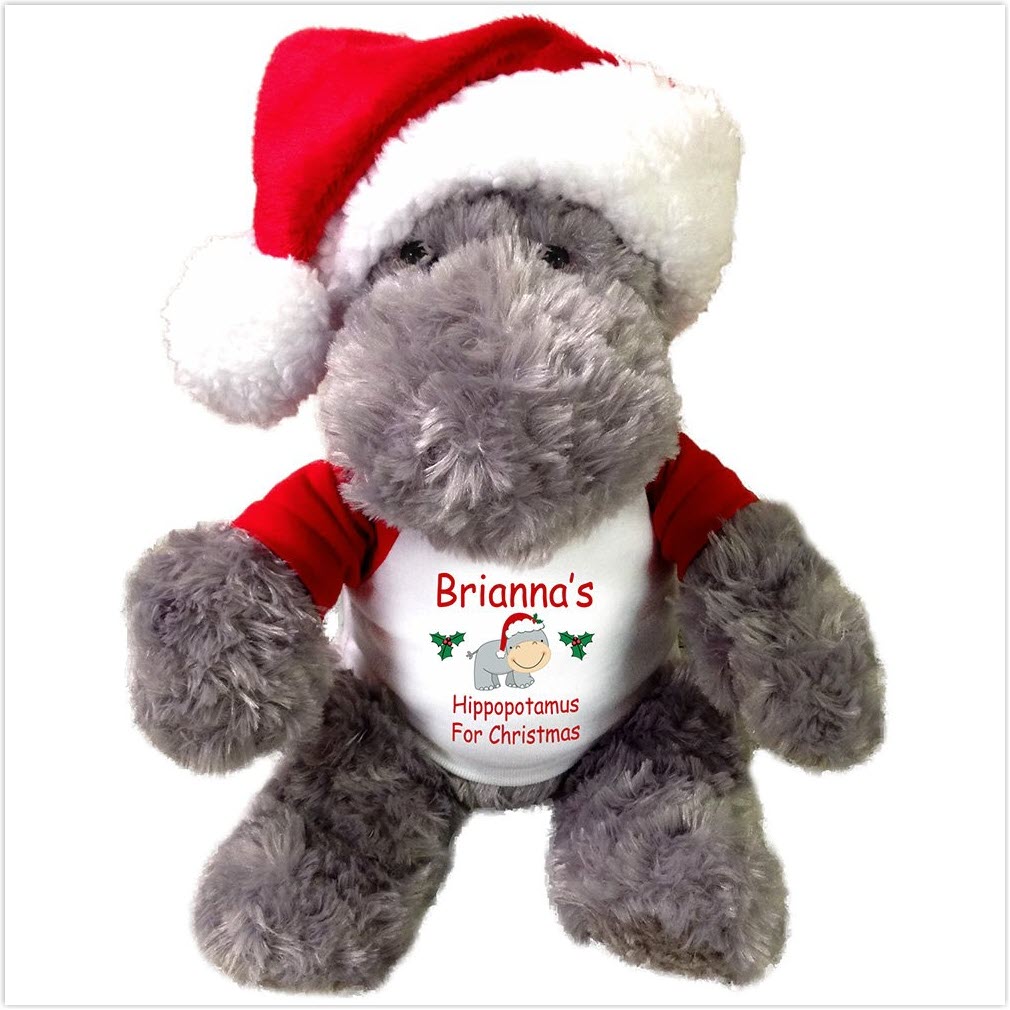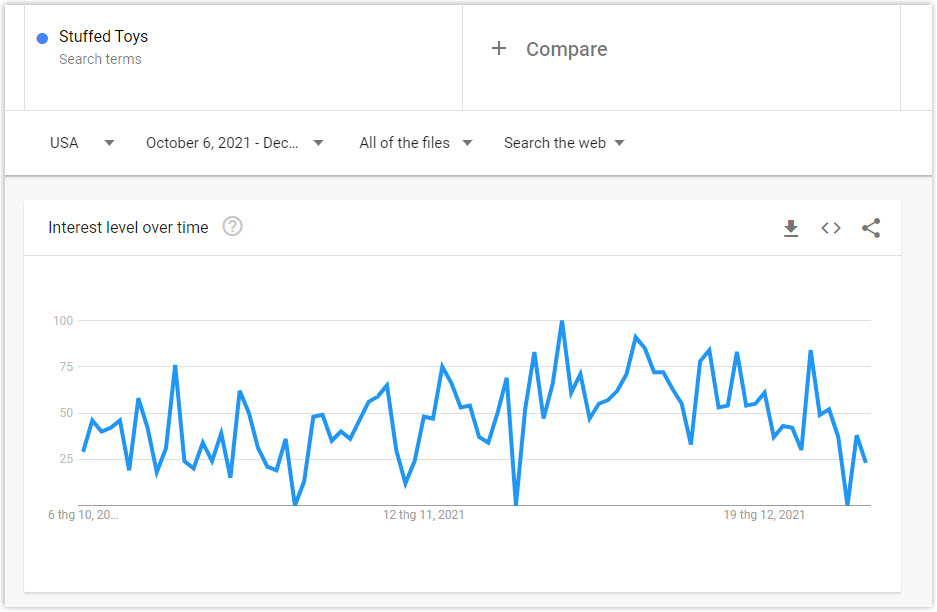 Between late November and mid-December 2021, as you can see on the Google Trendings chart, search demand for stuffed toys stayed high. Thereby, these are the right Christmas things to sell. Don't forget to allow your customers to personalize products by adding names, dates, quotes, or images.
10. Snow Globes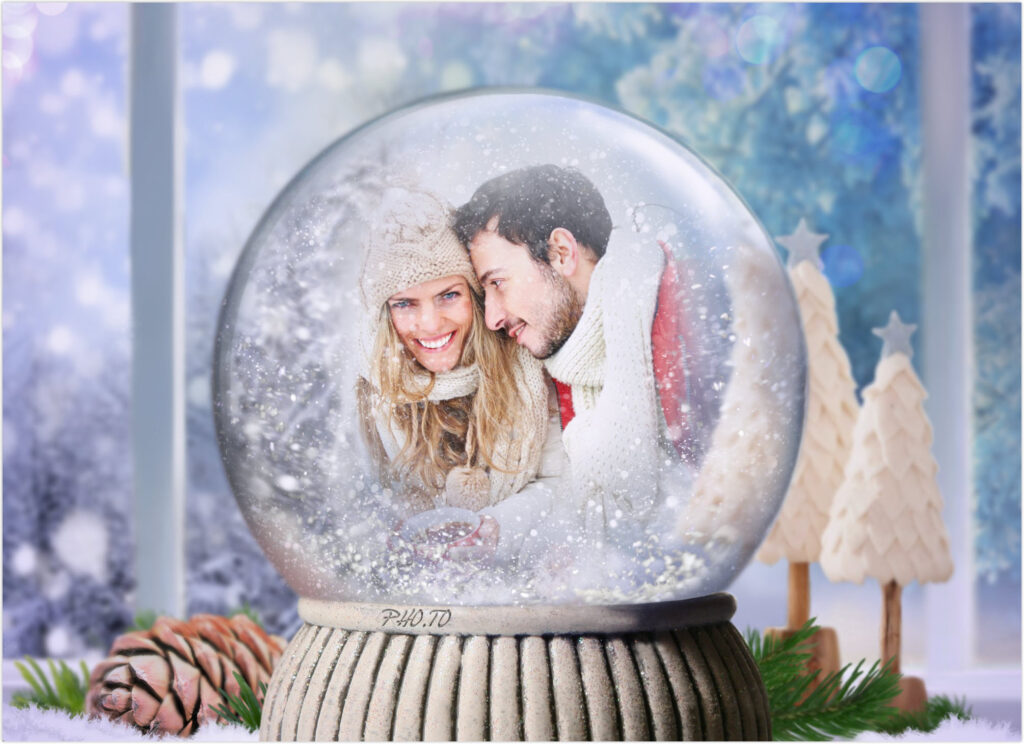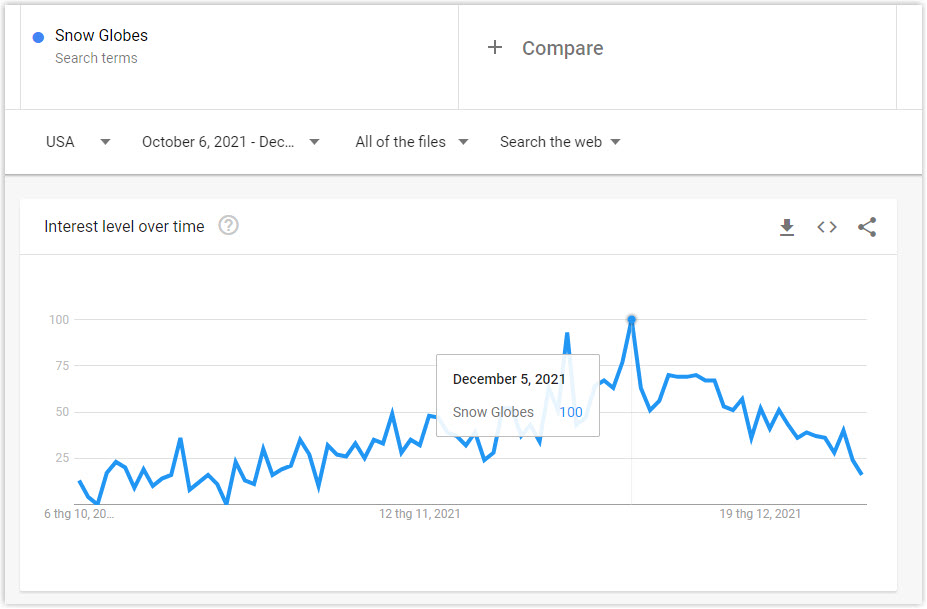 The snow globe is another exciting product on this list of things to sell for Christmas. As you can see from the chart above, the search peaked on December 5th last year and stayed relatively high from the end of November to mid-December. There are many styles and models of snow globes, but I highly recommend paying attention to personalization. Adding personalization means allowing your customers to change the name, date, and image they desire.
Snow globes are no longer just limited to the shape of the sphere, you can get creative with many different shapes, and even a flat shape can also work. Think and plan to make it as advantageous as possible for your business. Find out and add Christmas-related, meaningful or funny details or quotes to impress your customers.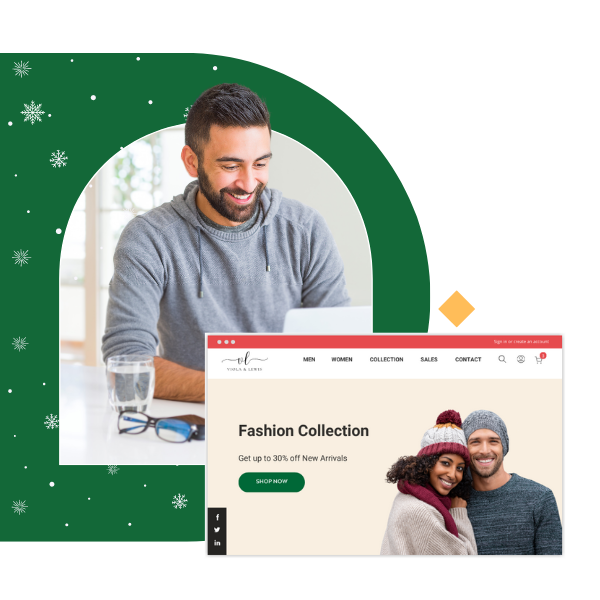 Try FREE Magezon Page Builder demo today
Easily create beautiful, engaging eCommerce Magento website in any style whenever you want without relying on developers or designers. Just by drag & drop.
11. Customized Blanket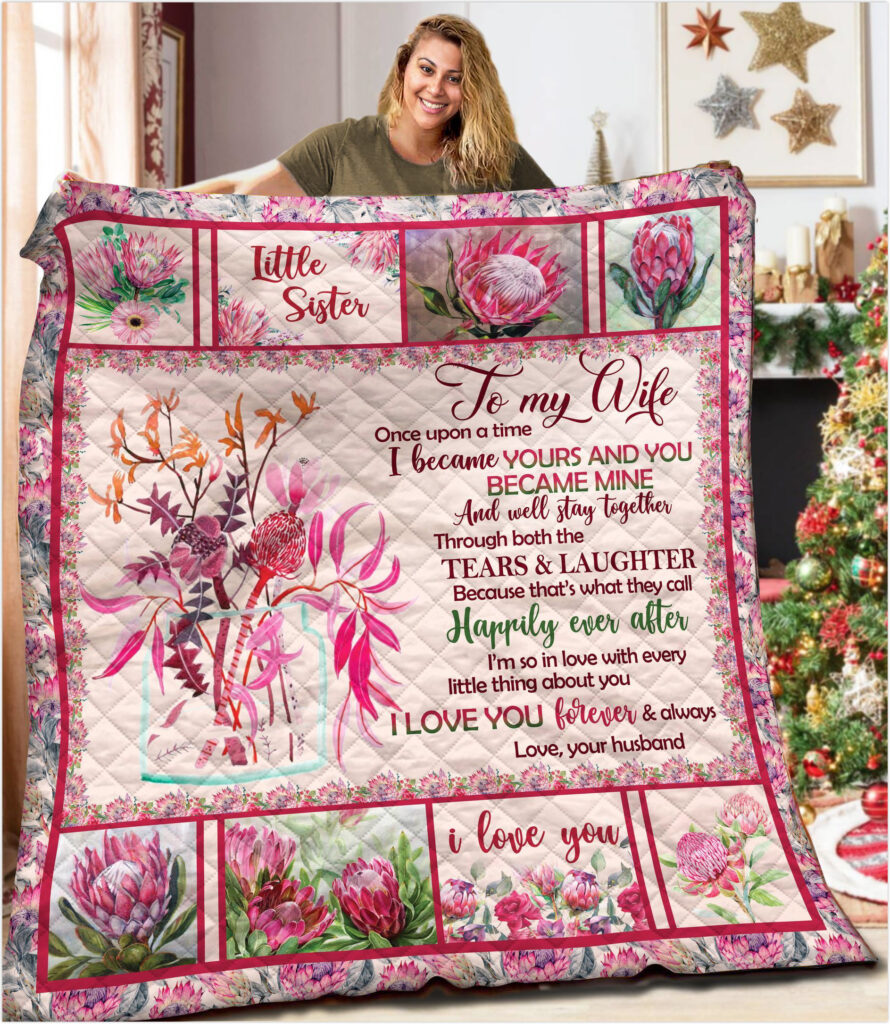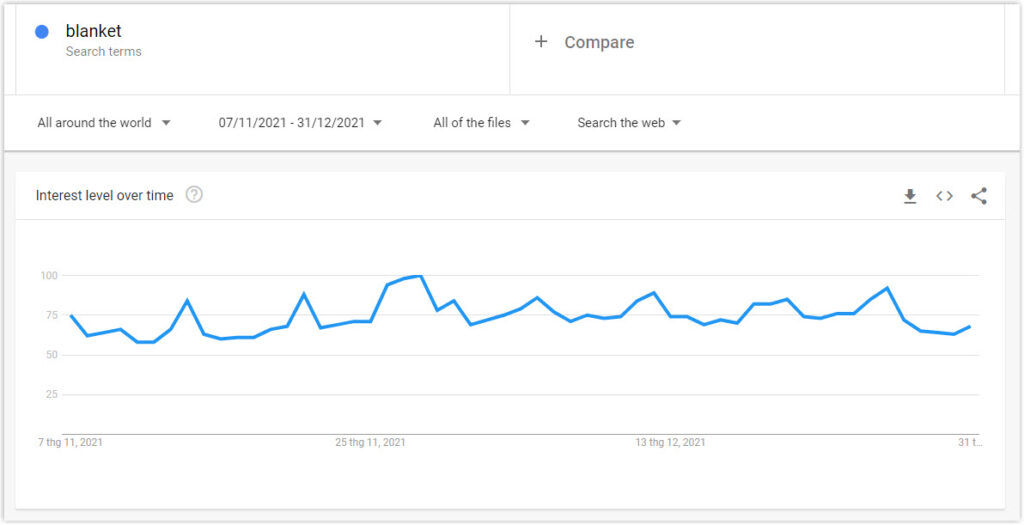 I have seen many people who can spend a large amount of money to buy quilts for their loved ones at Christmas. This is a valuable item used not only as a gift but also as a decoration for your customers' homes. Searches for blankets are relatively consistent year-round, so you can keep selling different styles even when Christmas is over.
Producing a blanket will not be as simple as making small products like the ones above; instead, you should find professional suppliers with a modern and straightforward procedure. The print-on-demand model is worth considering; you can allow customers to personalize products easily without much effort. Here they will do everything for you; you only need to promote your creativity to help make the product stand out.
12. Christmas Bath Bombs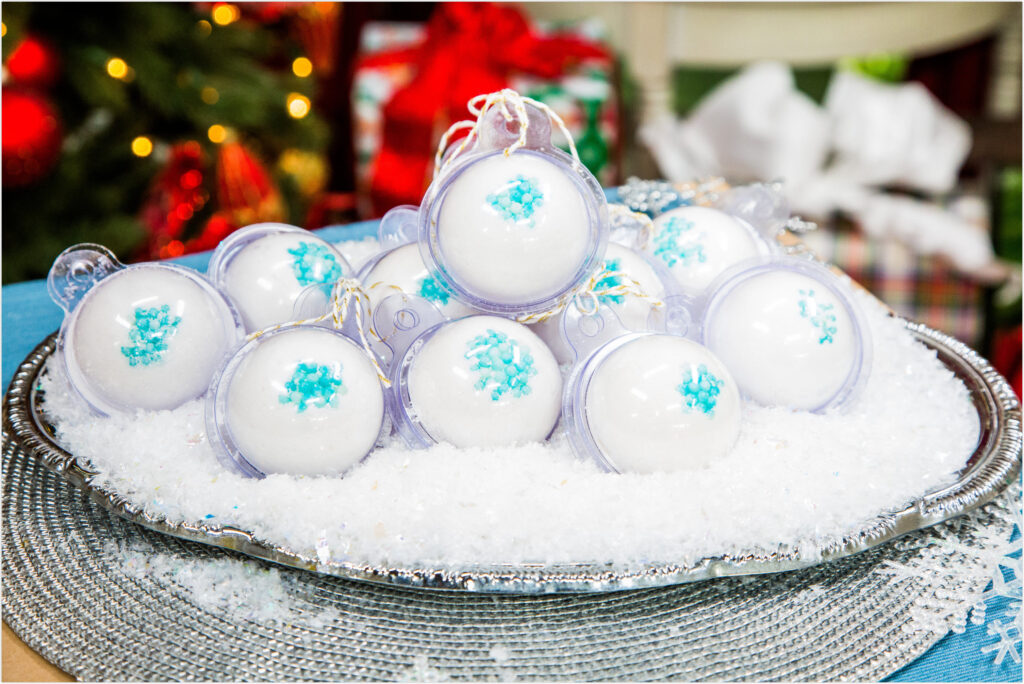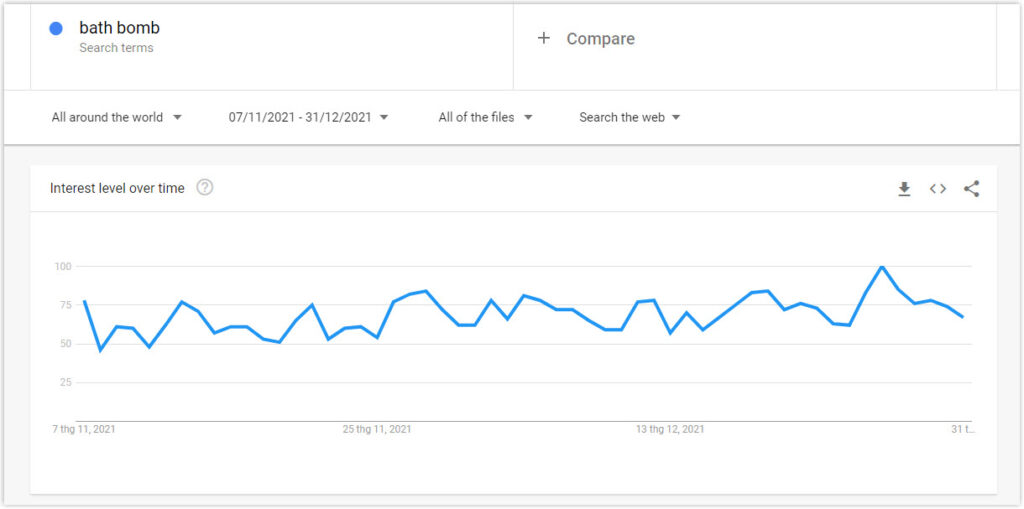 As you can see in the chart, towards the end of the year, the search for bath bombs is increasing; despite the volatility, we can still see this is an excellent time to start selling this product. Bath bombs are usually made with baking soda and citric acid; you can add eco-friendly ingredients and research different scents to create accents for your products. Adding the red and green Christmas vibe ingredients is worth considering.
13. Scarves, Gloves, and Hats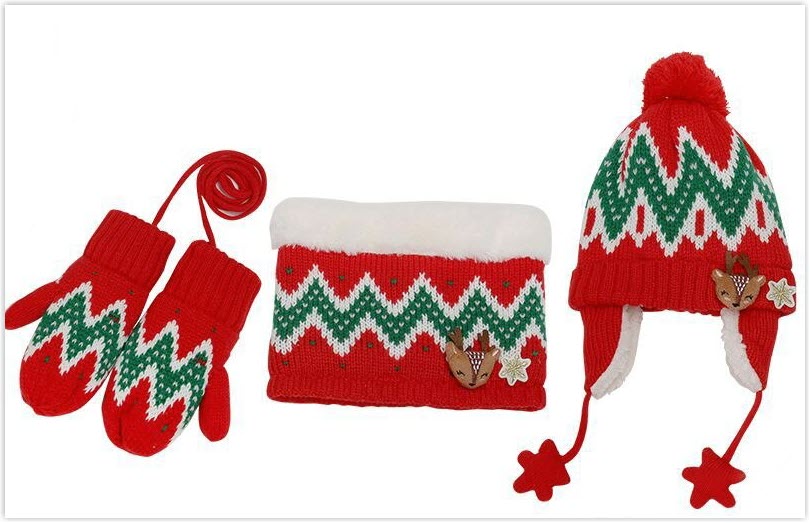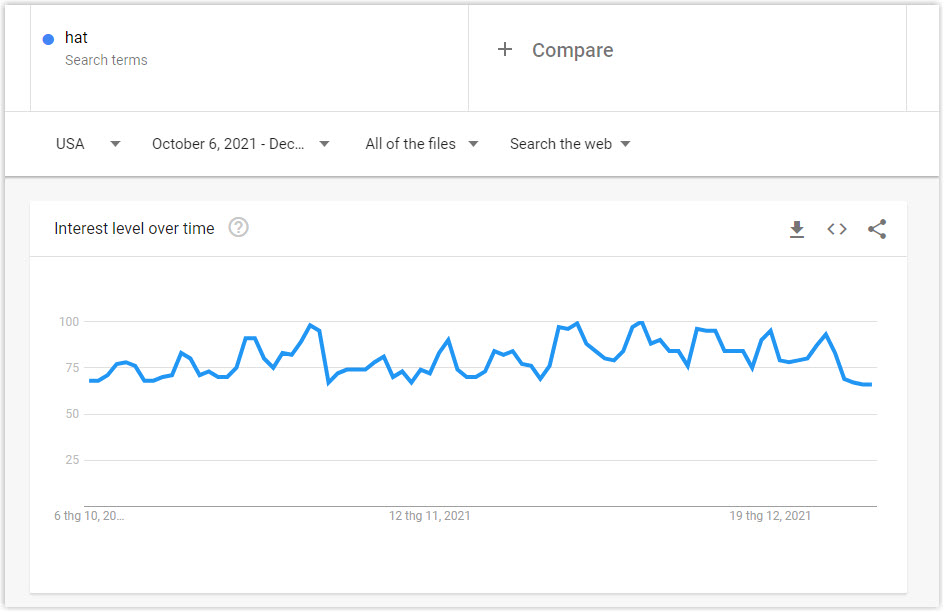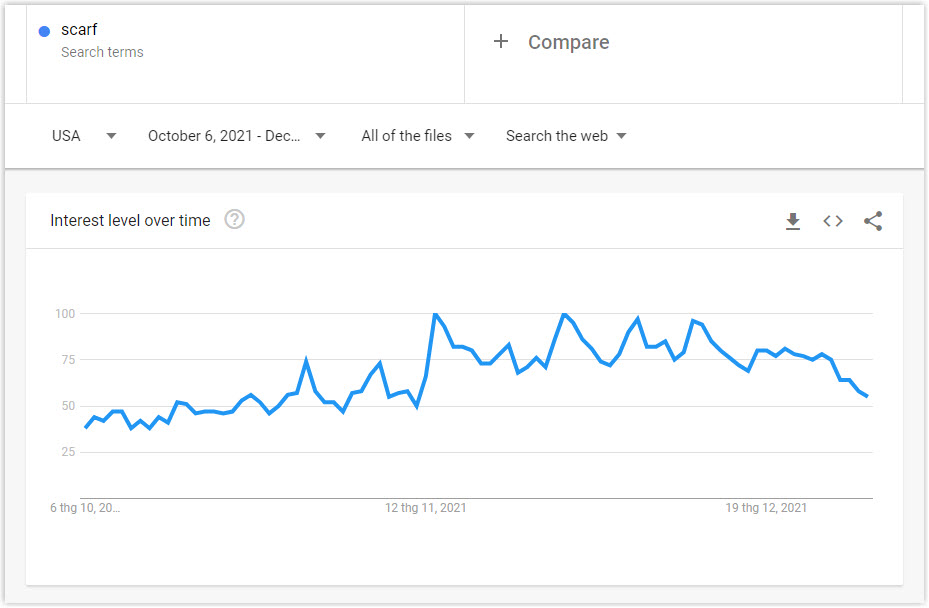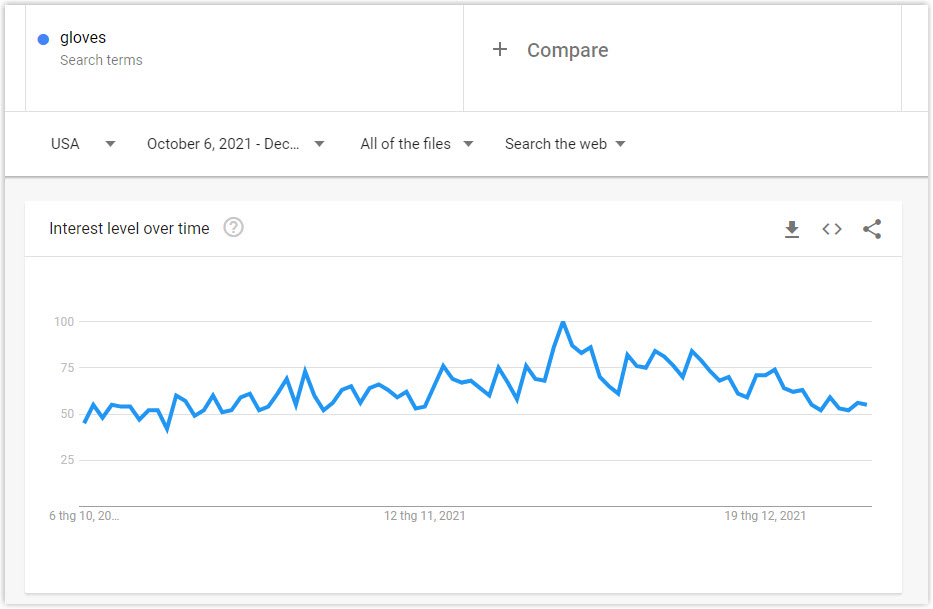 If you are a person who is passionate about knitting and crocheting, these are products not to be missed this Christmas. You can ultimately make them at home to sell for a reasonable price. Don't forget to let your customers personalize their gifts by adding names, dates, meaningful quotes, etc. In addition to Christmas-related details like reindeer, Santa, or a Christmas tree, get more creative by adding famous movie characters, singers, or actors to make your product more recognizable.
14. Pet Clothes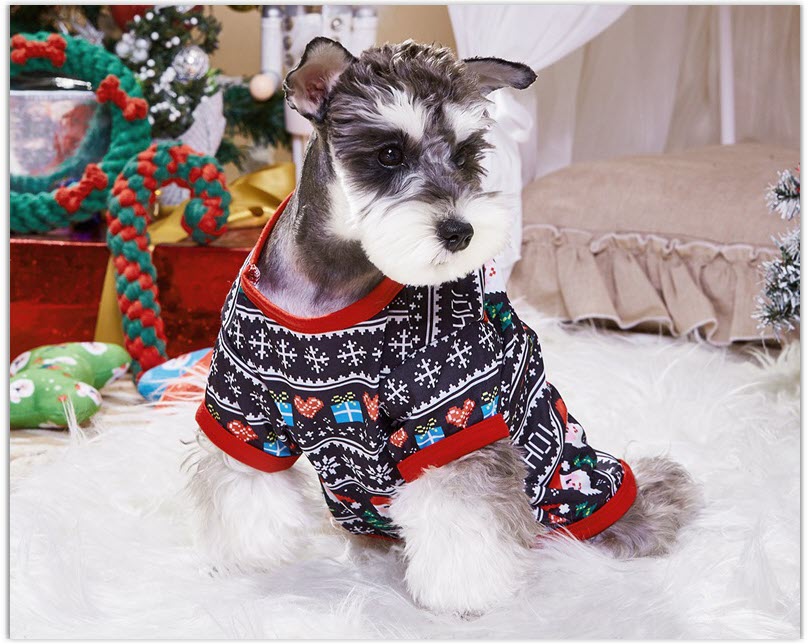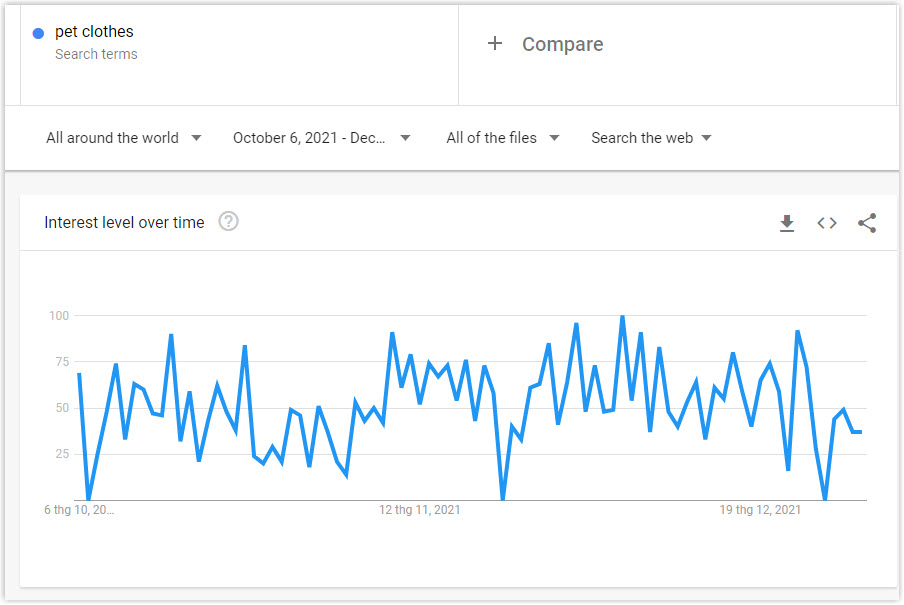 There's no reason pet owners won't spend on their pets this Christmas as they are considered valued family members. Usually, they will be dressed as Santa, gingerbread men, reindeer, or elves to amuse humans; however, consider if they're comfortable with the clothes or not. It's recommended that you use a more eco-friendly material, and some clothes you can keep in mind are bandanas or tank tops, as they will keep the pets cozy.
Don't forget about personalization and allow your customers to add their pets' names or dates of birth to the clothes.
15. Christmas Slippers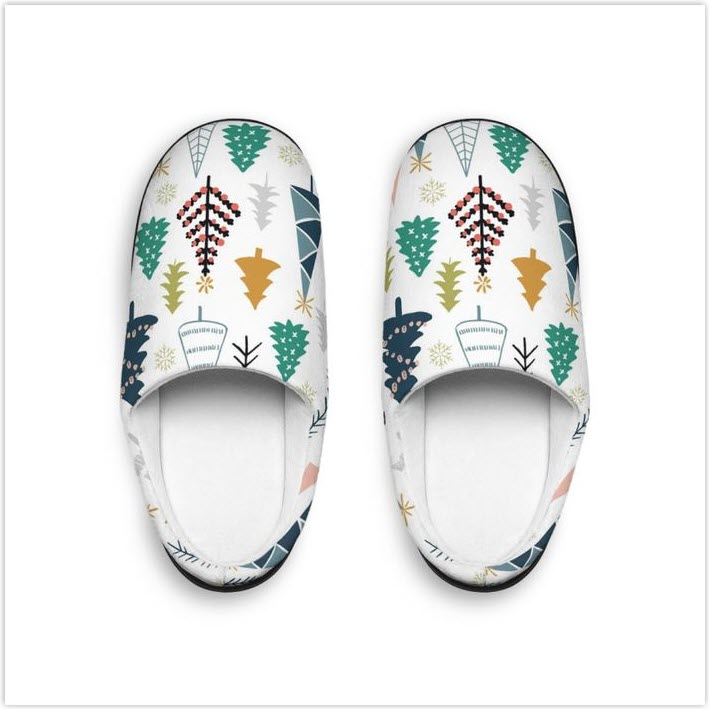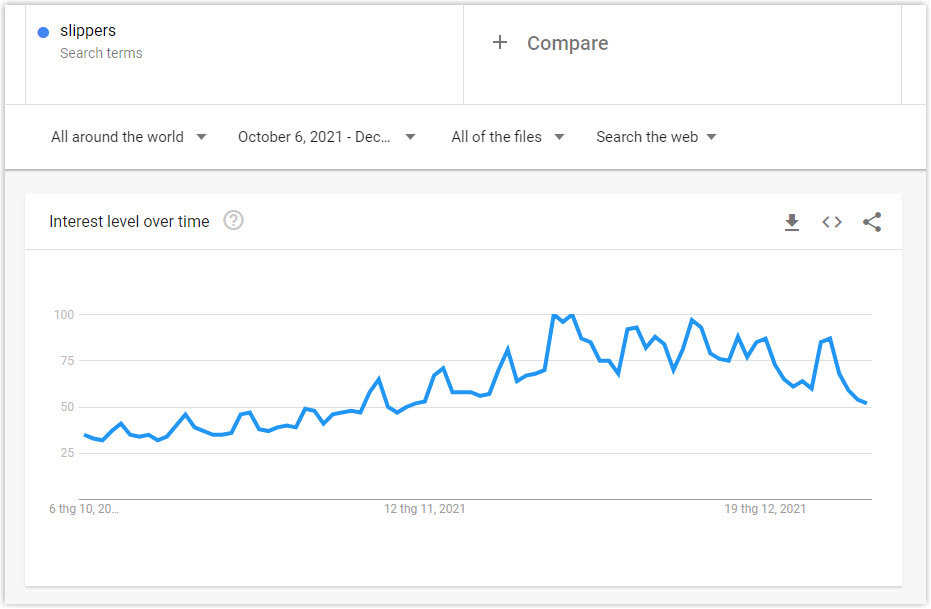 As you can see from the Google Trendings chart, the year-end is when people search more for slippers, making them one of the perfect things to sell during Christmas.
If you decide to start making money with this product, POD is worth considering. Everything you need to do is work with your creativity and deliver unique items to your customers. This is when personalization comes in handy; slippers with something particular and accurately represent your customers, or their family and friends are the ones that leave the most profound impression and set you apart from the competitors.
16. Christmas Oven Mitts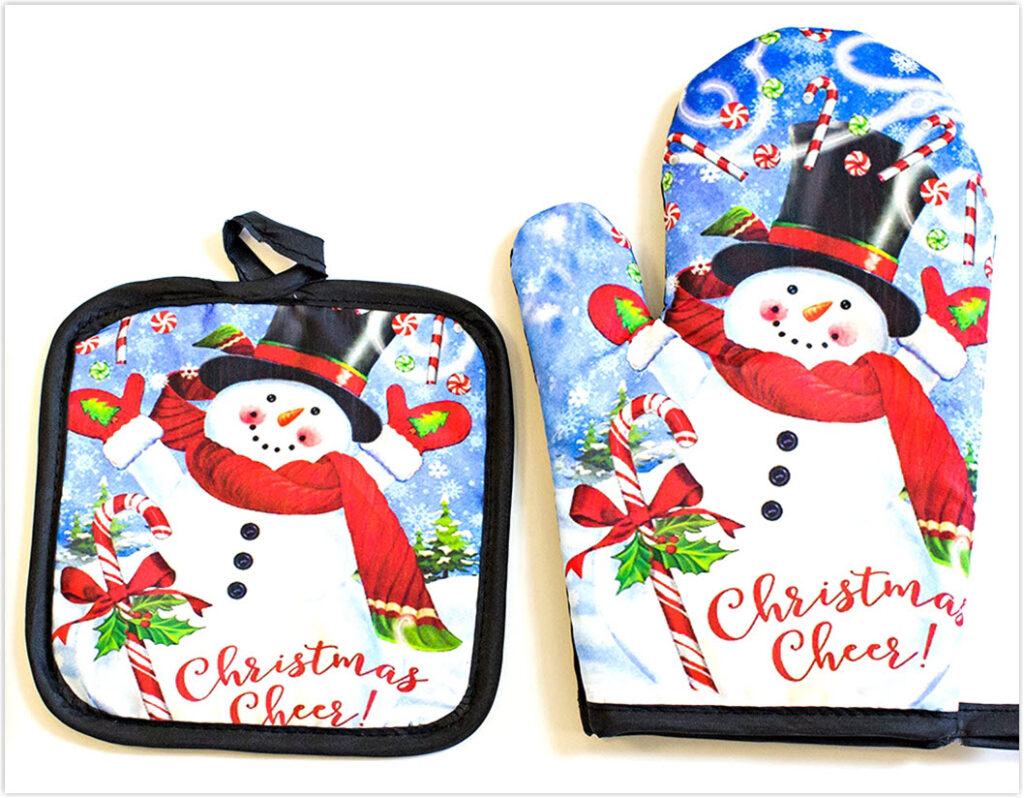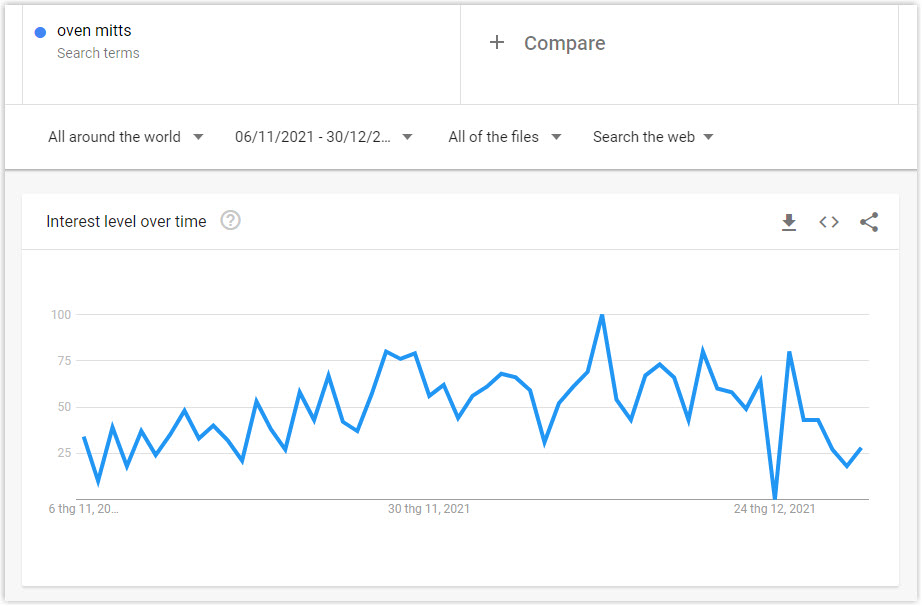 If you choose this product to sell at Christmas, don't forget to customize them into different shapes and significantly add details related to this holiday season to attract customers. For example, you can make oven mitts in the shape of a bear's paw, Santa mitts, or add reindeer horns. Even better is when you can add the names of family members or friends as gifts.
17. Christmas Aprons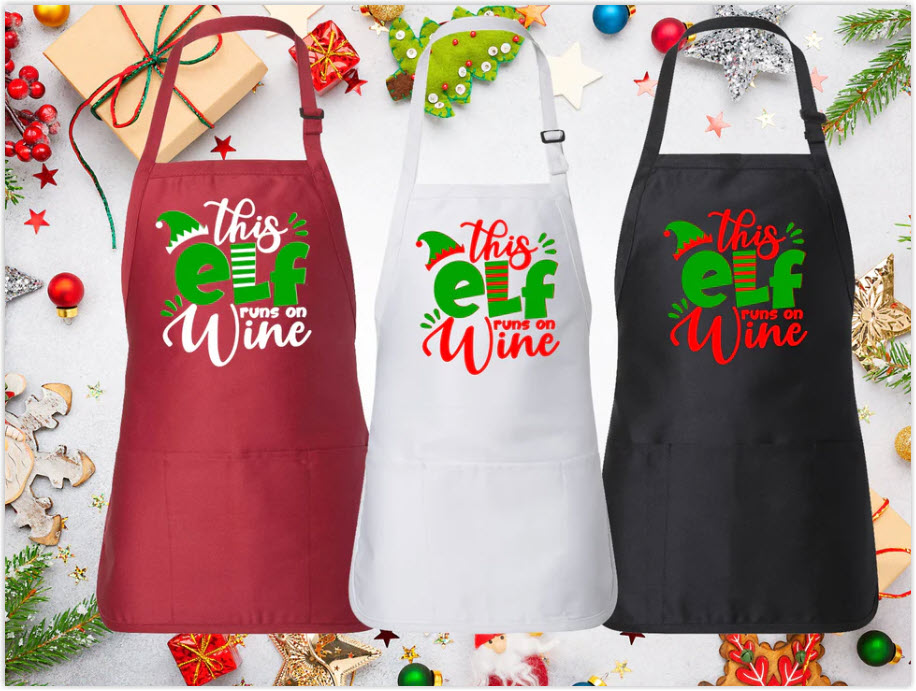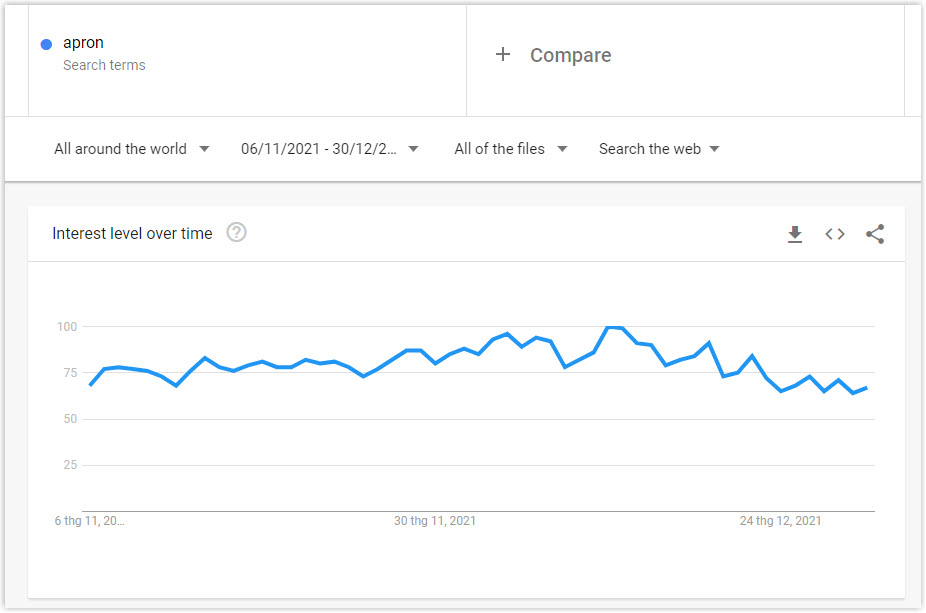 If there's an oven mitt, it's impossible, not to mention the apron. These are two things that every housewife has in their kitchen. The apron is also a potential product with steady search year-round. This Christmas is an excellent opportunity to innovate and brighten up their cooking space. If you choose to sell this product, you can think of selling in pairs or bundles to increase sales and attract customers.
The primary materials for making aprons are polyester and natural cotton, which may or may not be water-resistant. Offering both options helps your customers choose the one that best suits their needs. On the other hand, it's better to consider personalization to
18. Christmas Puzzles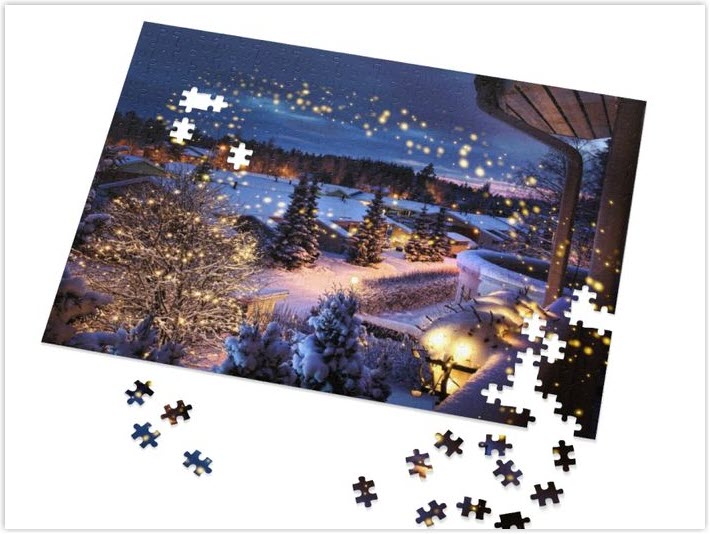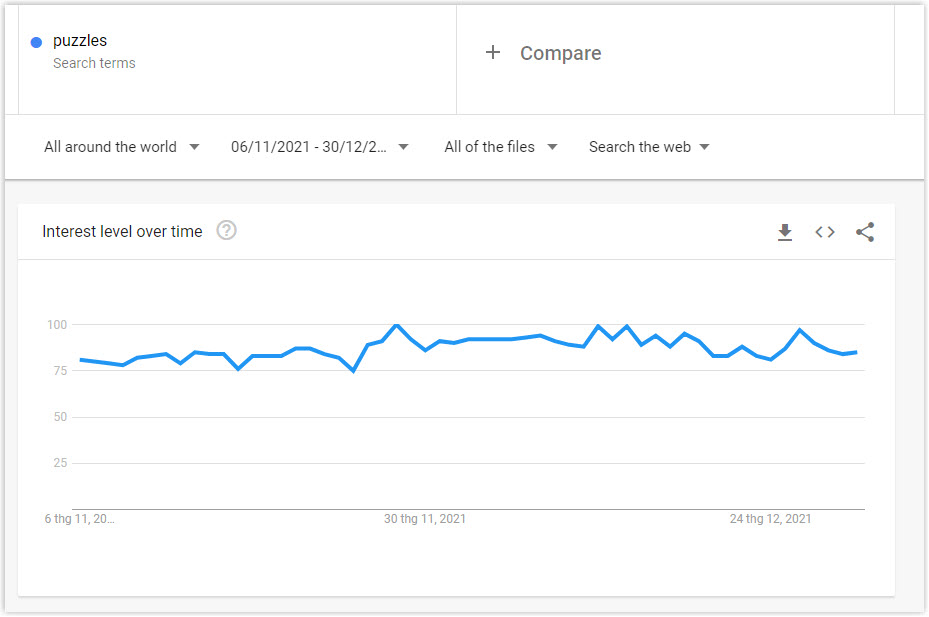 This is a fun gift for children and adults and is a potential product to sell this Christmas. The difficulty here is probably finding a reputable supplier with an affordable price. However, this is not an impossible task; with just a little effort and time, you can completely start your sales season.
Whatever the product, don't forget the personalization options. Puzzles are printed items, so you can completely let customers choose what images will appear on the product. Also, don't forget to cross-sell with related items like mugs, blankets, or pillows.
12 Decor Items
19. Christmas Stockings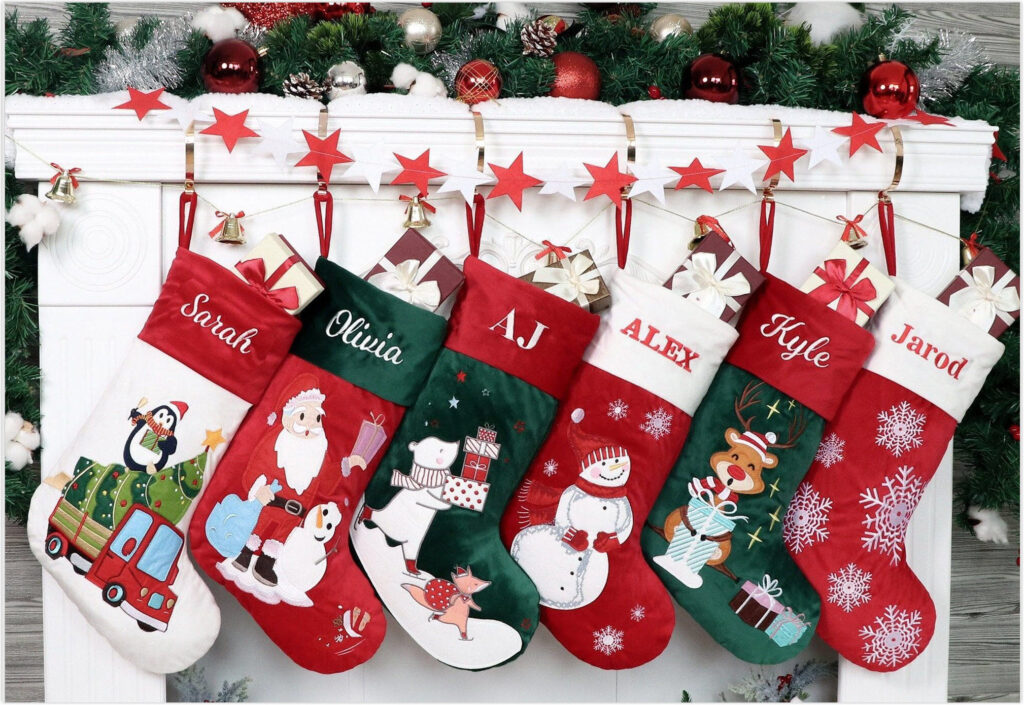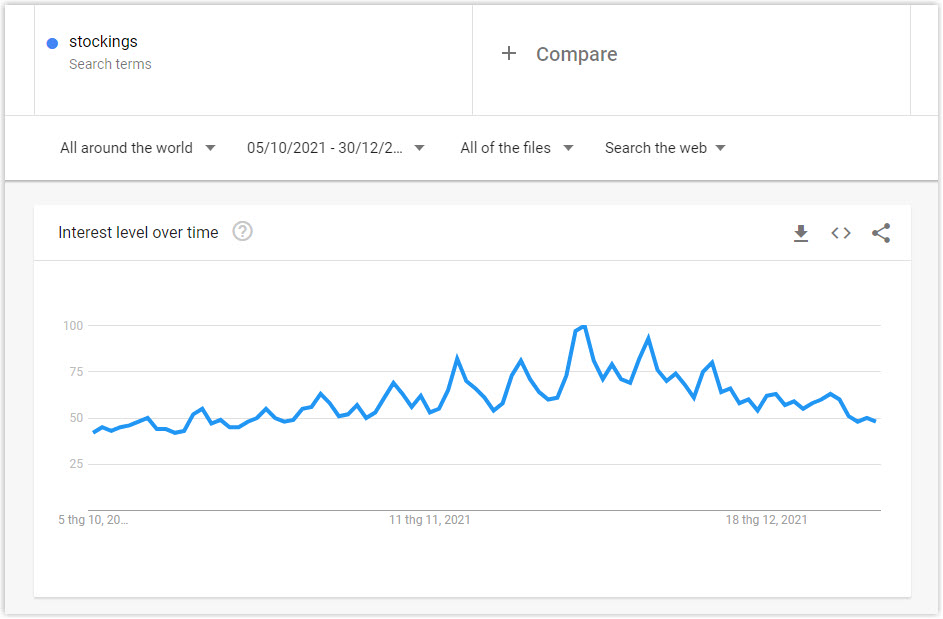 It is not difficult to find stockings hanging over the fireplace in any home during Christmas. This icon is exclusive to this holiday season and can be a gift for those your customers love. If you want to sell this product, don't forget to add personal options like name, image, or something unique, as you can see above.
You can do it yourself for sale as it will increase the likelihood of purchase as most of these products are high value (because they are handmade) and unique.
20. Christmas Ornaments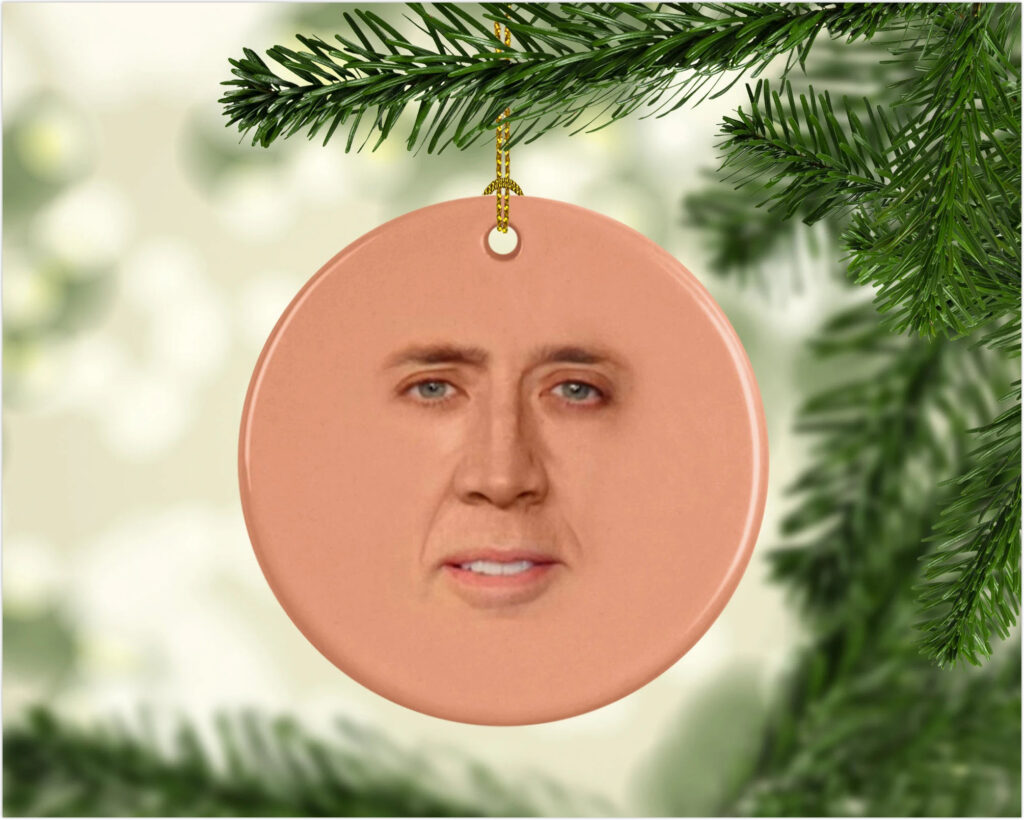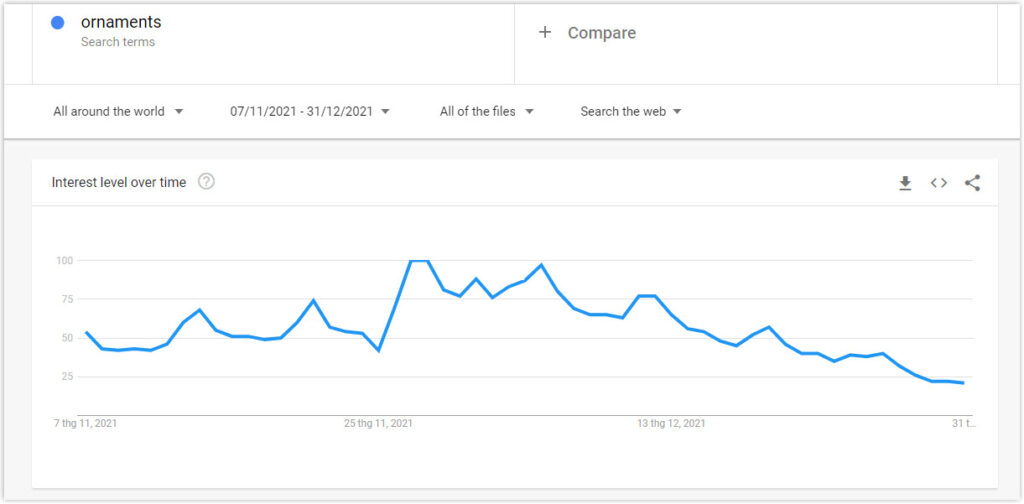 Christmas is the season of decorations, and ornaments are among the best things to sell for money. To think of it, no home doesn't have a Christmas tree and decorating it is an irreplaceable task.
You can sell ornaments in different shapes. Now with evolving technology, you don't need to limit yourself to old traditional models. Customers love innovation and high personalization. If you have unique products, such as ornaments in the shape of a fire hat, you have successfully left a deep impression. This also proves that you are a thoughtful seller and constantly have your target audience in mind.
On the other hand, remember to add a fun vibe to your ornaments. It can be some hilarious photos of famous actors, singers, or memes.
21. Christmas Tree Skirt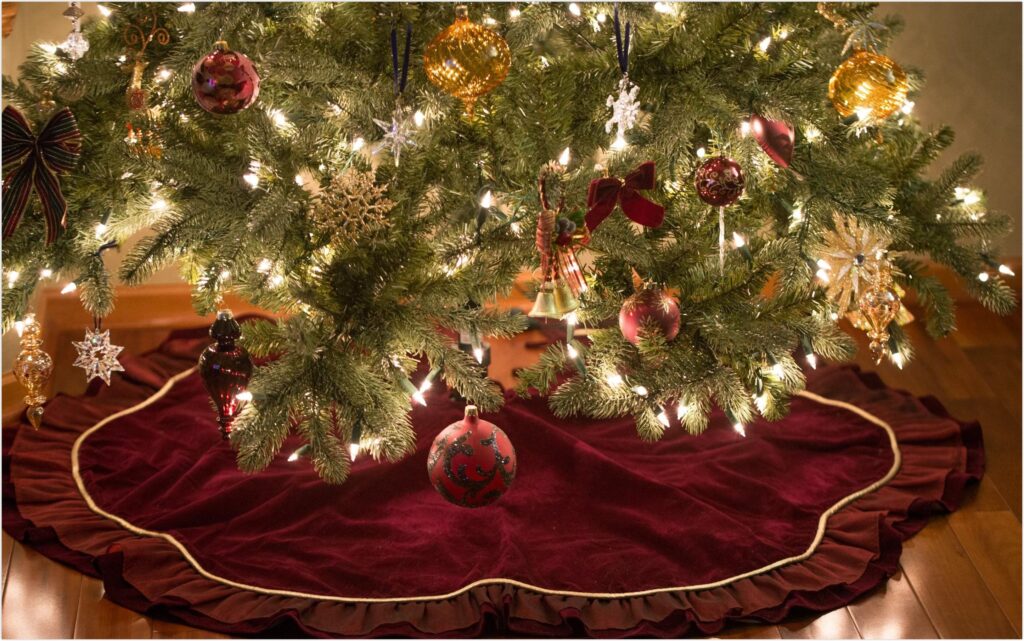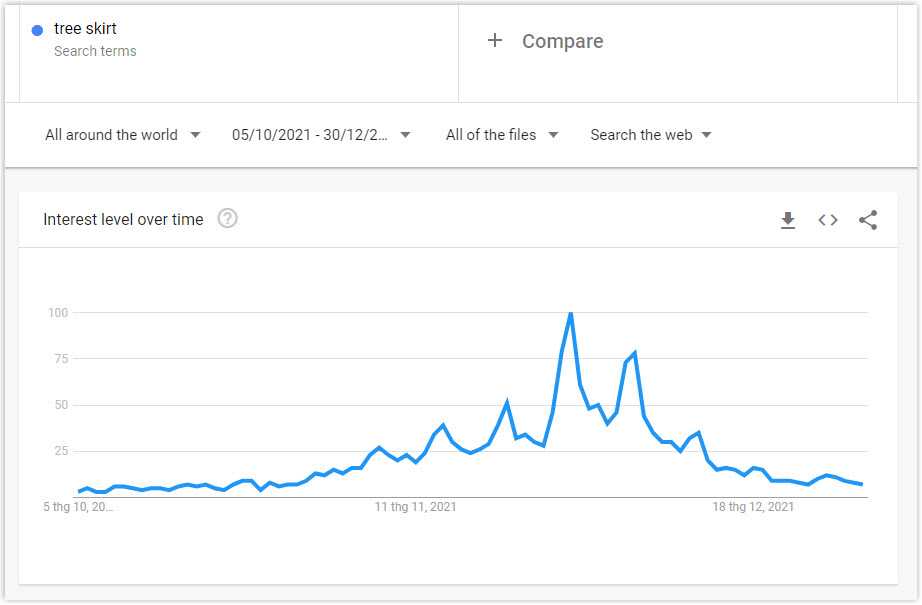 A Christmas can be decorated with many things, such as stars, lights, ornaments, and presents. Tree skirts are trendy things to sell for Christmas that can help you make more money and are the perfect items to cover up the trunk, tree stands, or wires to help your setting look cleaner.
Like the products above, items with personalization options will have a higher probability of selling. You can ultimately make them by hand and sell them online. This will be a unique point that makes customers remember you longer. Either way, a high-quality product is an ultimate destination for any retailer.
22. Christmas Candles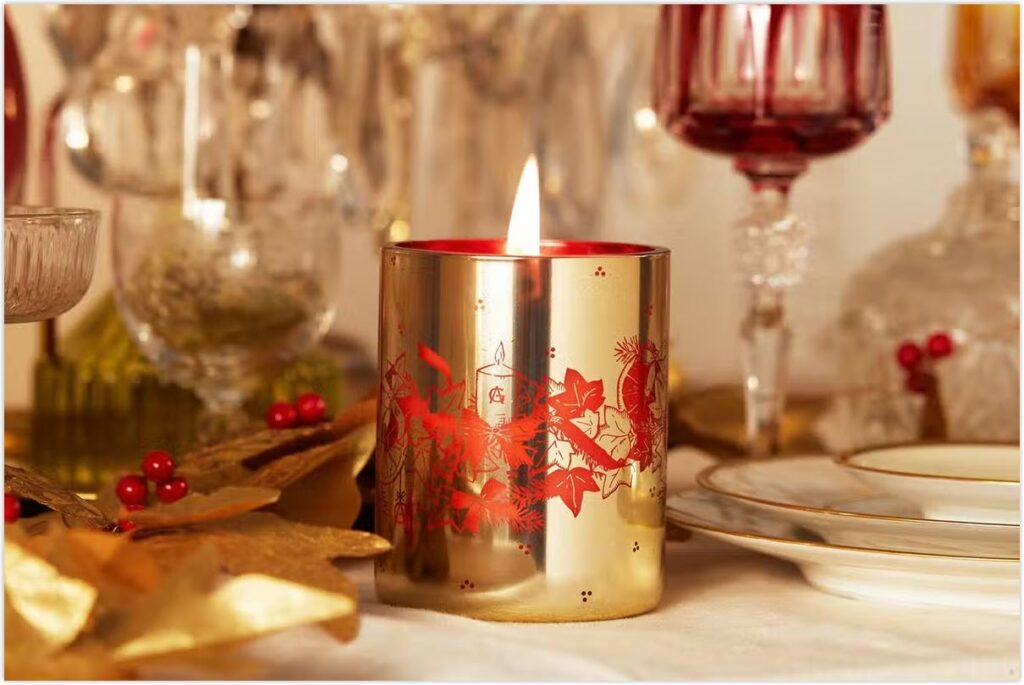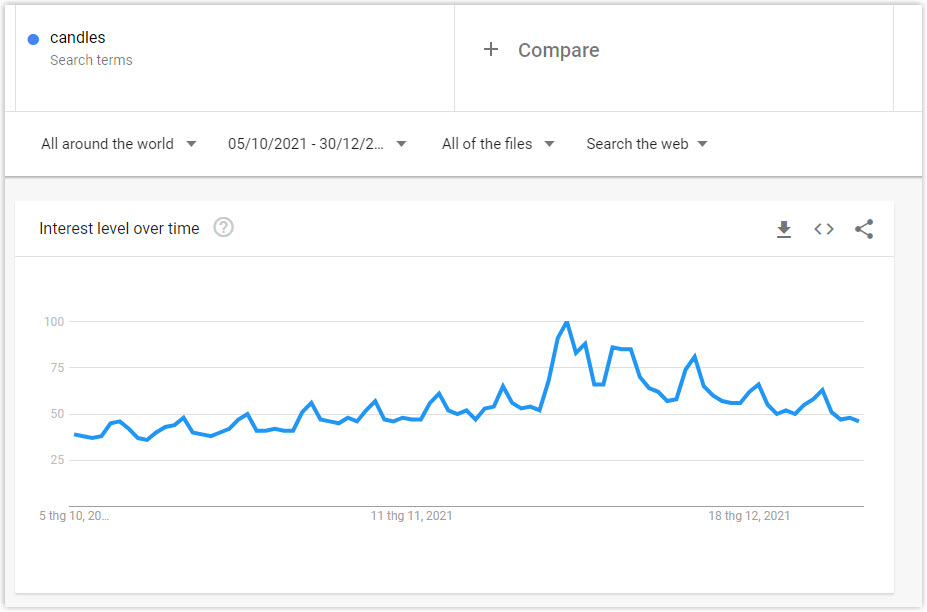 Candles are products that can be sold all year round, and you may think that selling simple candles can attract customers and increase income. They are an essential element to set the mood on a cold winter day for any shopper wants to have. Yellow candles create a certain warmth when gathering with family and loved ones.
Candles are also products where you can add personalization options easily. Don't forget to add Christmas details and customizable candles with names or unique features always urge your customers to purchase.
Finding a supplier is not difficult, so you don't need to worry too much about the source of the goods; you can even make them yourself at home to make money for Christmas.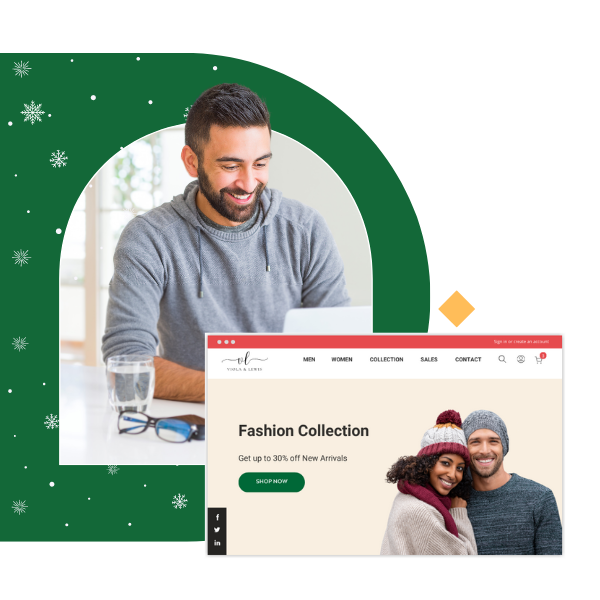 Try FREE Magezon Page Builder demo today
Easily create beautiful, engaging eCommerce Magento website in any style whenever you want without relying on developers or designers. Just by drag & drop.
23. DoorMat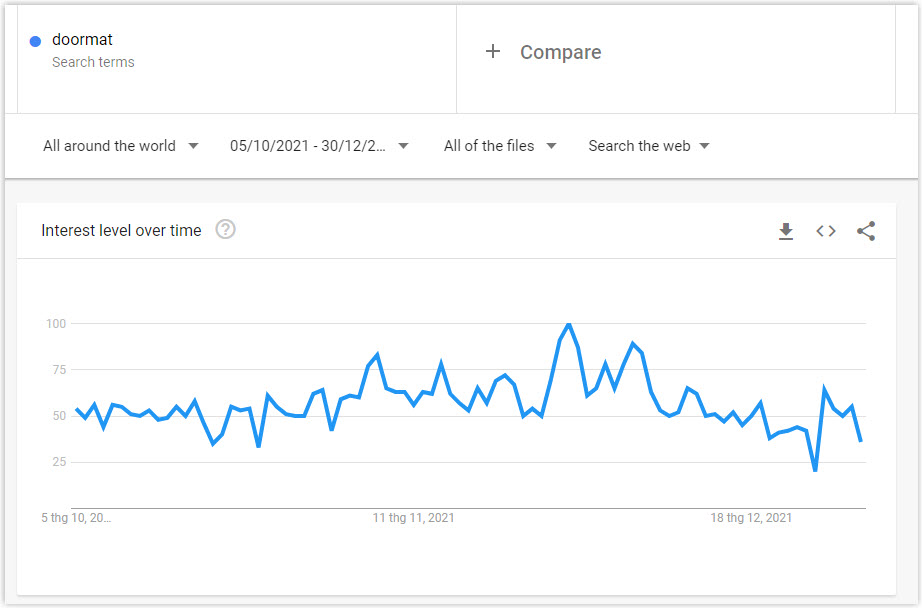 Everyone wants to be welcomed into their cozy home with a beautiful, personalized doormat. It is also one of the best things to sell for Christmas. The search volume for the tree is relatively high and peaks between late November and early December 2021, as you can see in the chart from Google Trendings above. Do not forget to add humor and meaning to your products; they can come from images related to Christmas or beautiful quotes about this festive season.
Also, looking at the picture of the carpet above, you probably realize what I'm talking about, right? Yes, that is product personalization. Making it possible for your customers to add their or their family's name is one way to increase their interest in you and significantly increase the likelihood of a purchase.
24. Door Sign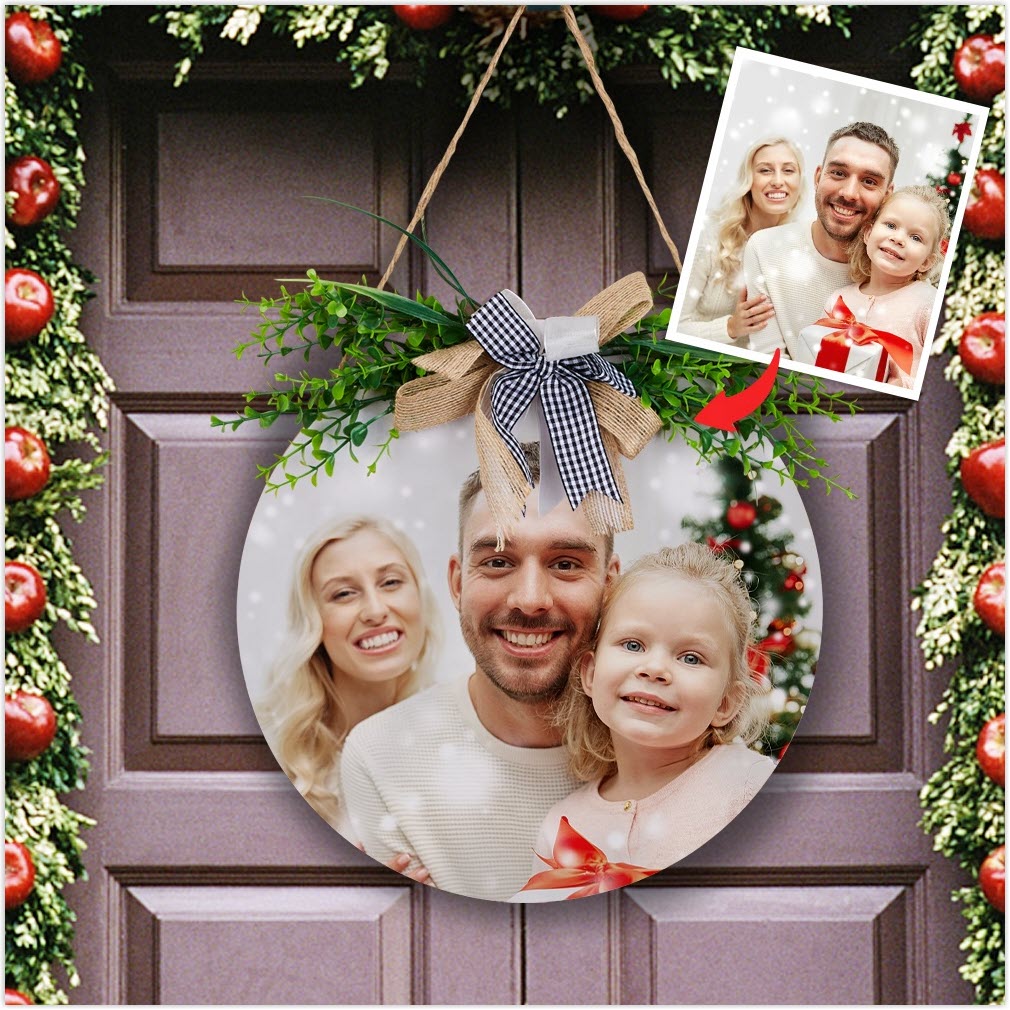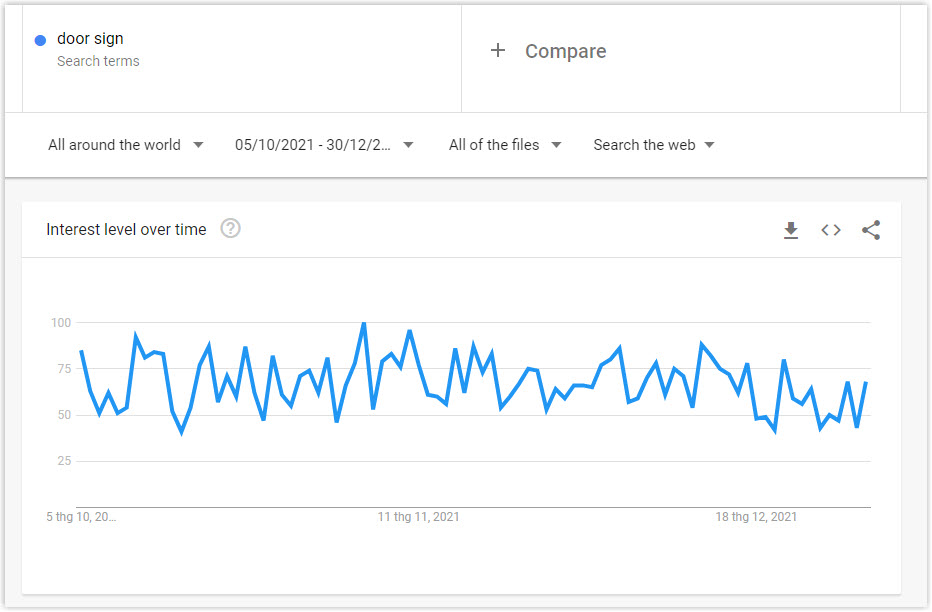 Add a product to help welcome customers back to their homes more joyfully, especially this Christmas season. Door signs can be made of wood or metal; choose the material that best suits your budget. You can get creative and add festive details to impress your customers and increase their likelihood of buying.
Don't forget the one rule that has come to mind so far, personalization options. Allow your customers to add their creations to your product. In addition to the details and quotes related to Christmas, the pet and funny images are also intriguing suggestions.
25. Christmas Wreaths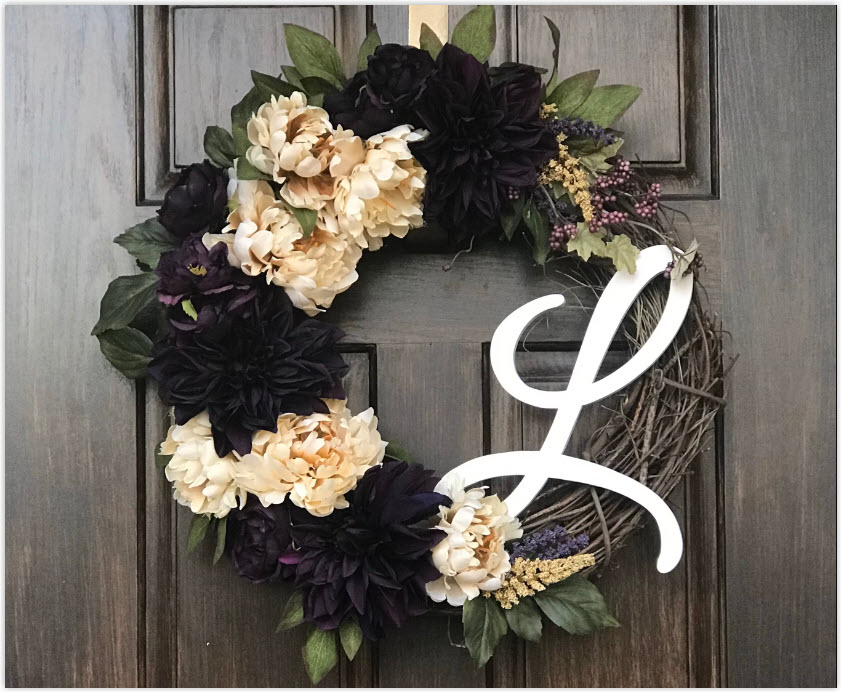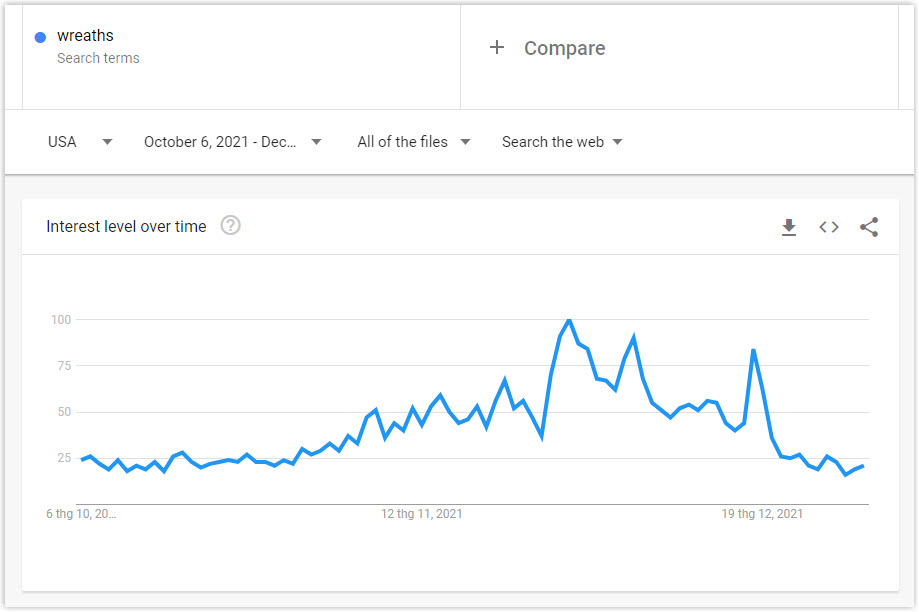 Talking about things to sell for Christmas, wreaths are an irreplaceable choice. These are products that almost anyone can make, even at home. You just need a little creativity, a good aesthetic taste, and a few necessary ingredients that you can find at any handmade store (this step may take a bit of time to find the cheapest and most convenient location.)
To make your product stand out, don't forget to let your customers personalize it by adding names, dates, months, years, or meaningful quotes just for them. If this is your choice of Christmas items to sell, pay attention to both packaging and shipping because you don't want your customers to have to receive a dented and not intact product.
26. Christmas Garland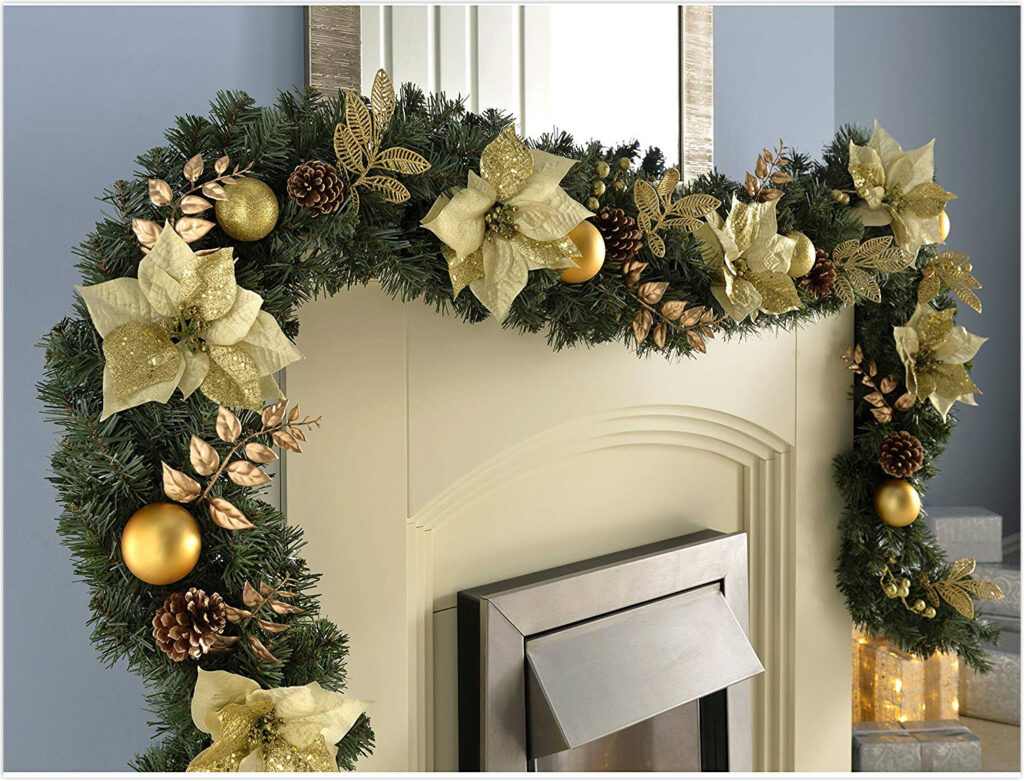 Garland can be used to decorate all around the house and is a great choice to be included in this list of things to sell for Christmas. You can make it yourself at home and sell for money or import it from different suppliers.
27. Christmas Lanterns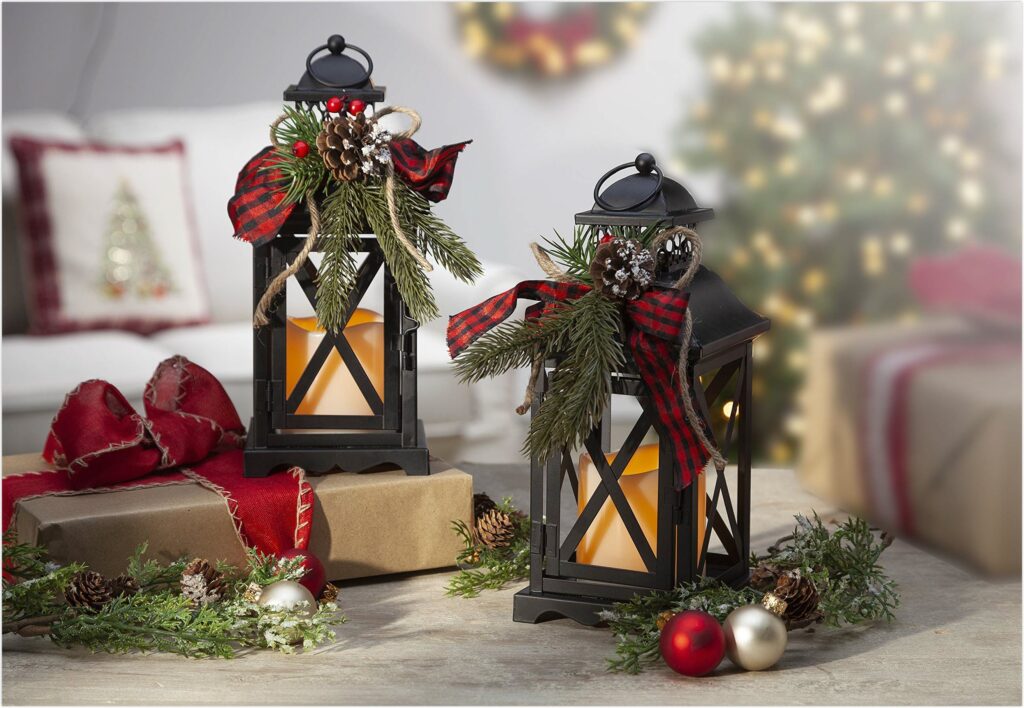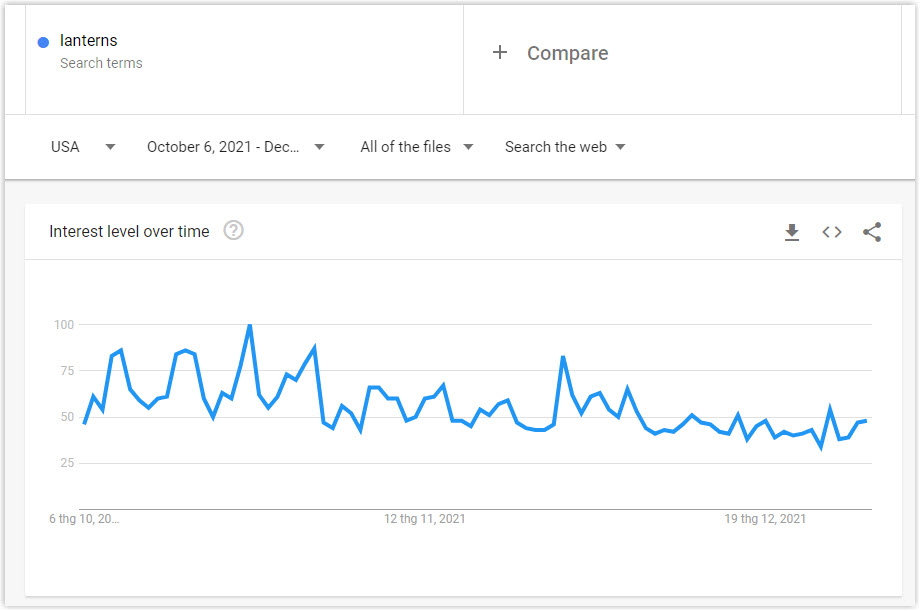 Lanterns can help the house look brighter and cozier. To be able to make a beautiful lantern is neither too difficult nor too easy. You can make it by hand with ingredients easily found at craft stores or directly import ready-made products. Use your creativity to create a highlight for your products and increase the purchase rate of potential customers.
28. Christmas Placemats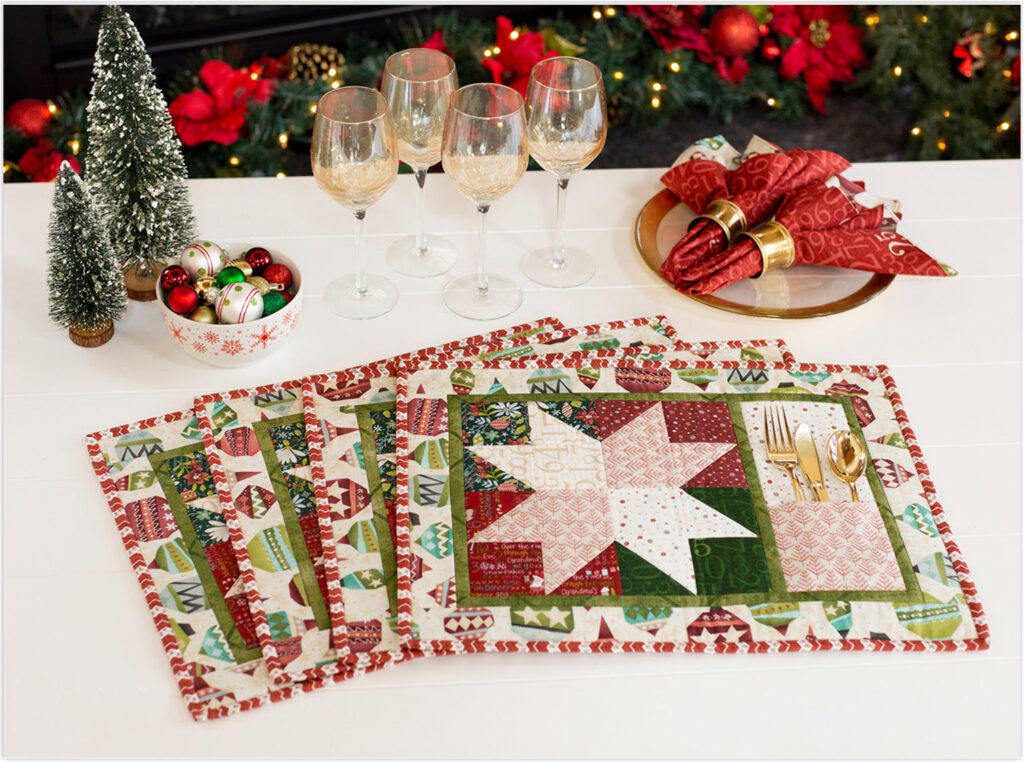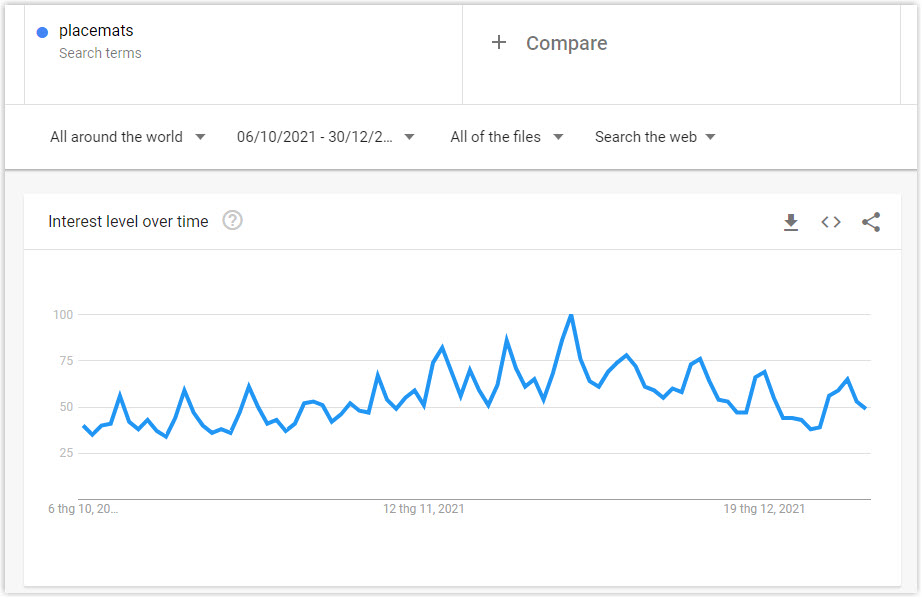 Adding some highlights to the dining table during this festive season has been done by many families. A placemat can be considered one of the best things to sell for Christmas. You can use vinyl or polyester as the base to paint or print your designs on top. Take advantage of your creativity in the details. Remember to allow your customers to personalize as they wish with names or dates. Choose a high-quality material to ensure your products can be used long-term.
29. Table Cloth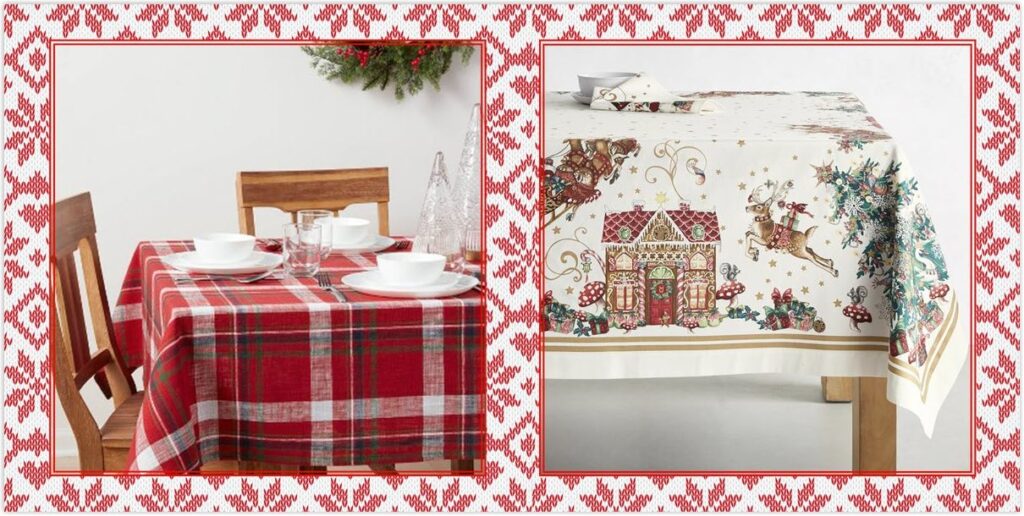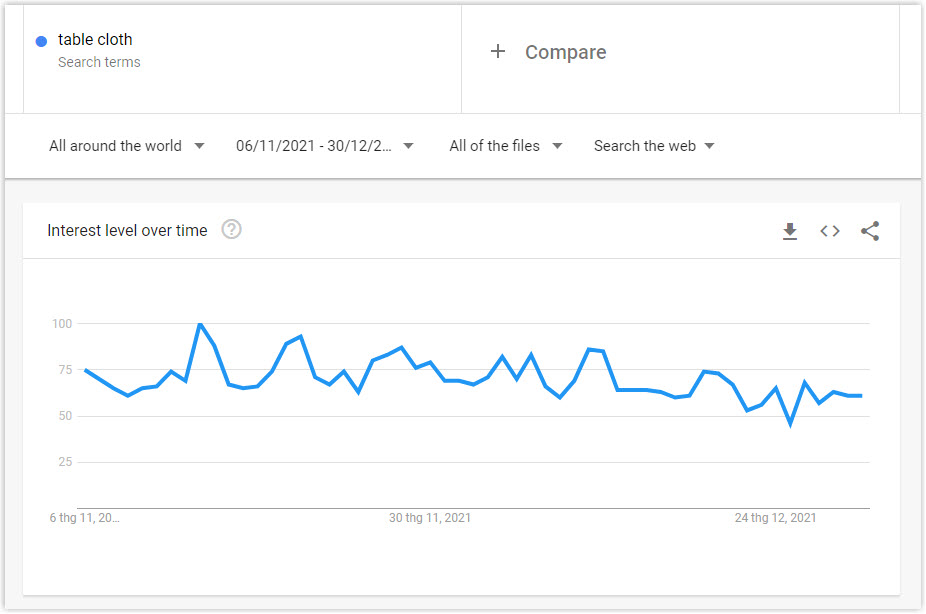 Sitting around a table with a beautiful tablecloth with impressive Christmas details will make any family dinner this festive season more delicious and appealing. Therefore, the tablecloth is a product you can consider selling this Christmas season.
As you can see from the chart above, the search demand for this item is relatively even and stays high from November to December. You can choose polyester material for production because it is durable and easy to print. Pay attention to your creativity through design so that customers remember you more.
30. Pillow Cover and Bed Sheet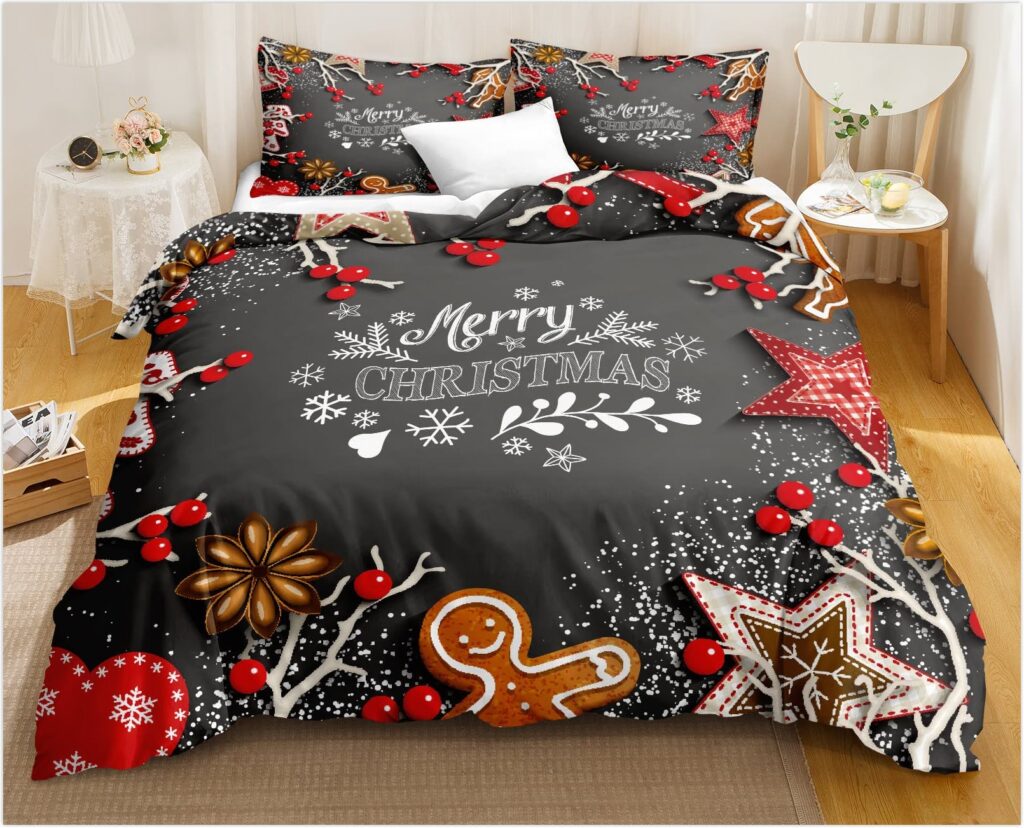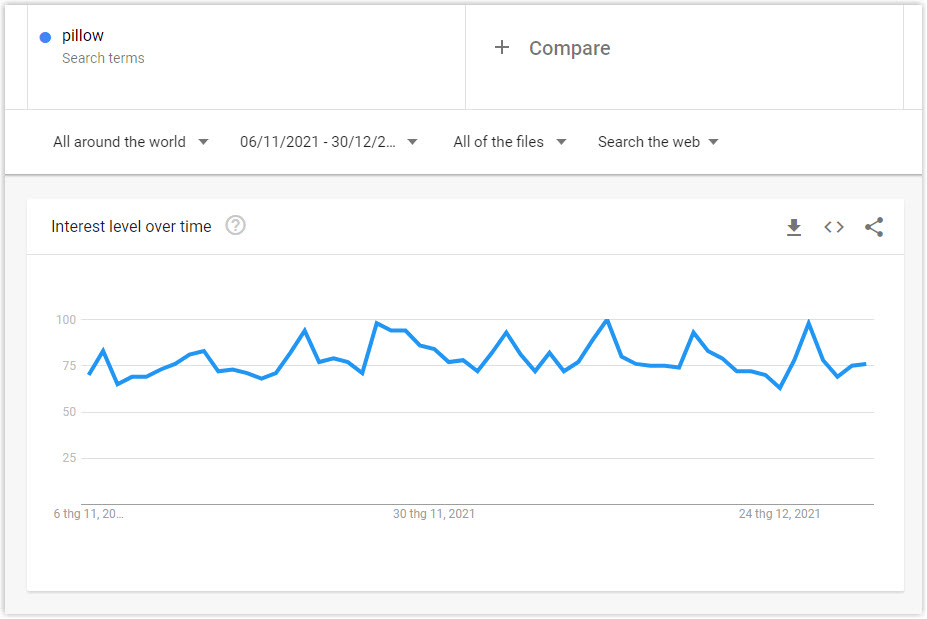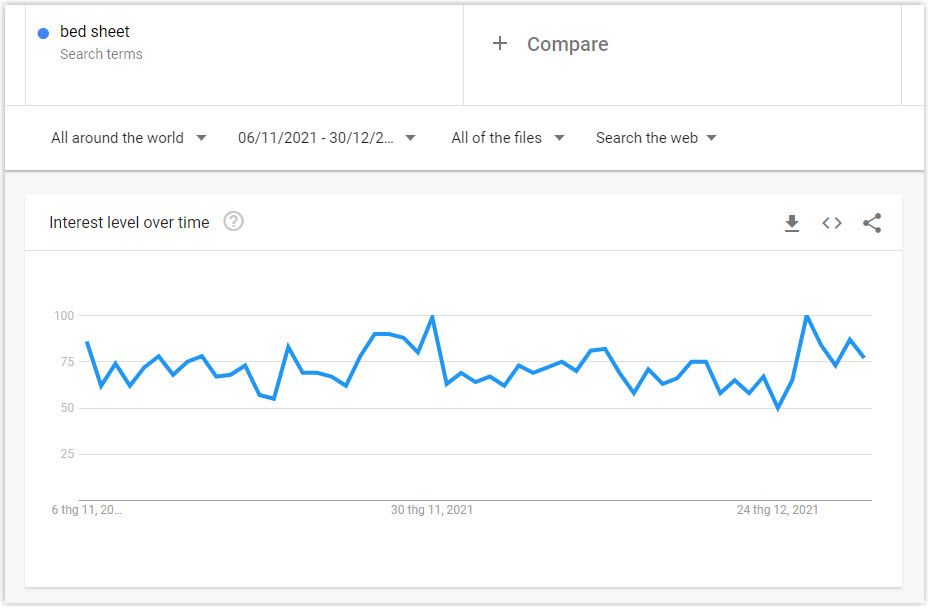 Every room in the house should look good this Christmas, and the bedroom is no exception. The search demand for pillow covers on the Google Trendings chart and bedsheets kept high and steady at the end of the year. If you want to sell this product, don't forget the personalization options available to your customers by adding a name, date, or image. There are many materials in the market for this item, natural cotton is comfortable to lie on, while polyester is water resistant, and the printed image will be more consistent and aesthetic.
Wrap Up
There are many great products that you can choose to sell this Christmas. Evaluate and choose the items that can bring the most profit and the highest convenience depending on your budget. If you have other products not on the list today, do not hesitate to leave a comment below and let us know. Also, leave your email to receive the latest information about Magezon and Magento. Wishing you a festival full of joy and profit!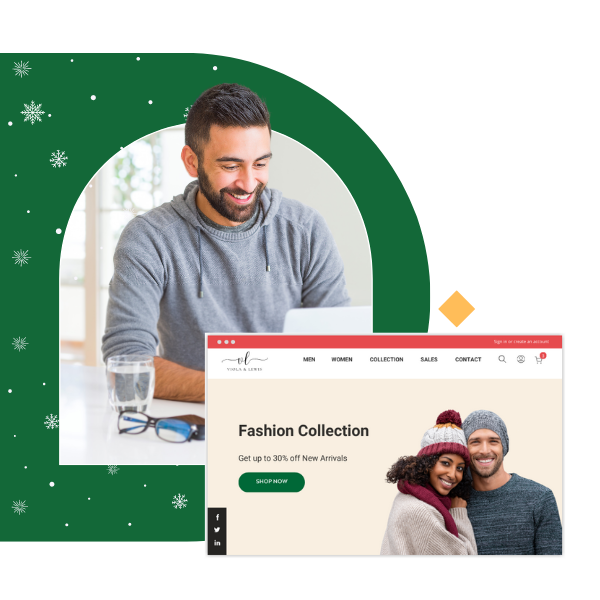 Try FREE Magezon Page Builder demo today
Easily create beautiful, engaging eCommerce Magento website in any style whenever you want without relying on developers or designers. Just by drag & drop.