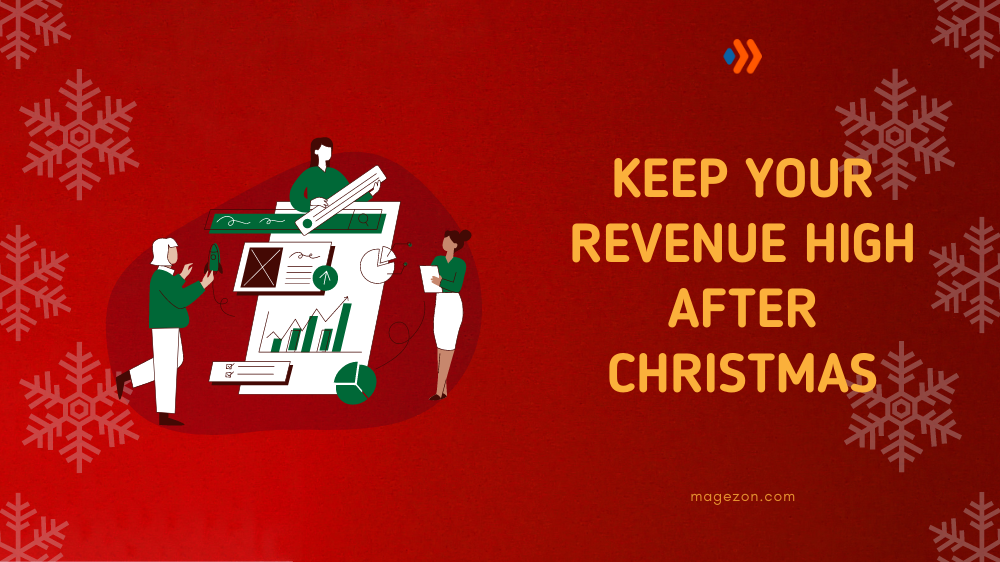 When the bells at all churches jingle on Christmas eve, people set aside their concerns to gather around the Christmas trees, have feasts, give gifts, and raise glasses. However, these holidays are not bright and cheerful for everyone, particularly for eCommerce sellers. Because after Christmas sales events, they witness their site traffic growing thin, their revenue shrinking, and returns climbing.
This is when they are sliding into a sales slump, making after-Christmas sales and the end of the year the least wonderful time. Miserable as it might seem, online store owners can permanently save themselves from these after-Christmas sales blues.
With these precious pieces of advice collected and summarized by the Magezon team, you'll not be dragged down into the slump and will maintain high sales as always.
7 Tactics to Keep Your Revenue High After Christmas
1. Make Sure Your Website Still Functions Well
Extra traffic during the Christmas sales season is a good signal, as it is likely that more products will be added to the shopping carts. However, it possibly causes inevitable errors such as slow loading, errors of different types, etc. So you must maintain your website after holiday sales like Christmas. Check any bugs and fix them as soon as possible, run speed tests to ensure it loads fast, and make other site improvements if necessary.
Remember to update the web design by removing the campaign banners, switching to the regular theme, and disabling buttons. You should prepare for the casual selling status or a new sale campaign.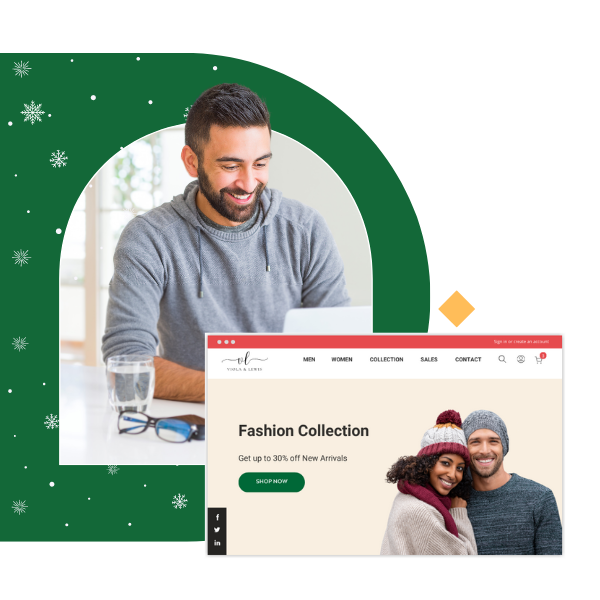 Try FREE Magezon Page Builder demo today
Easily create beautiful, engaging eCommerce Magento website in any style whenever you want without relying on developers or designers. Just by drag & drop.
2. Start Another Sale After Christmas Sales
When people have done enough bargain hunting on Christmas, it's hardly possible for you to persuade them to purchase at regular prices. Then why not offer them more sales after Xmas?
Shoppers buy from you this holiday season not only for their demand but also because of discounts. So if you keep giving them attractive discounts, chances are you'll clear out all (or the majority of) your sales stock and drive more revenue.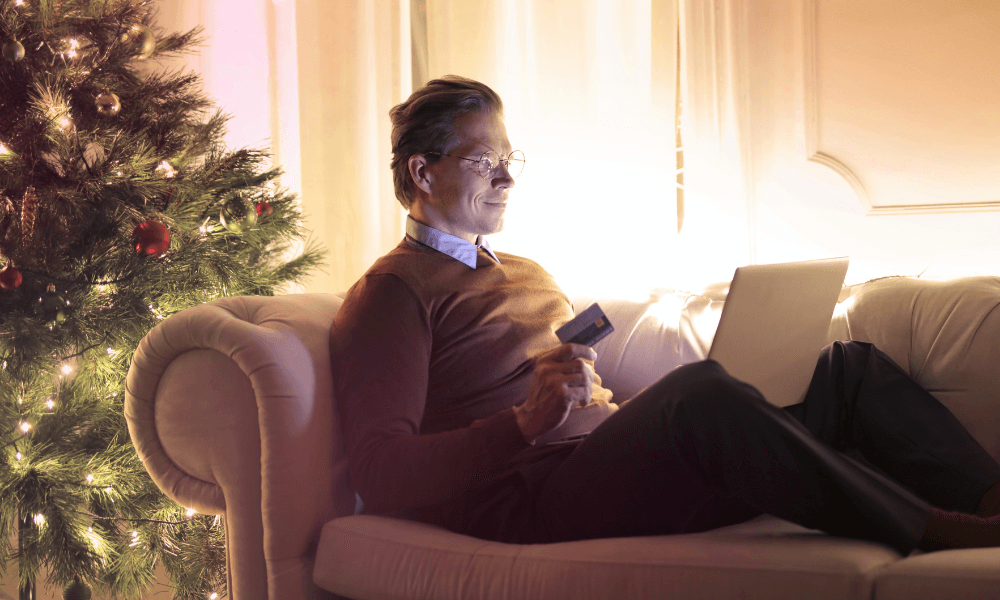 You might be tired of discounts, but your customers aren't. If coming up with a follow-up sale idea is a real challenge to you, don't worry; we've got some here.
Free gifts: If you have too much of one item in your inventory after Christmas sales, consider offering it as a free gift to customers in your loyalty program or to shoppers who spend a certain amount at your store.
Year-end clearance: Gather your unwanted items this year to create a clearance sale. People love clearance sales.
Bulk-purchasing discounts: Bulk-buying is the fastest way to clear out your after Xmas sale inventory. Free shipping codes can help if you set thresholds for minimum purchase size.
Discounts for bundled and different products: You might want to bundle related products and lower their price. Offer deeper discounts for separate items that cannot be bundled.
Appreciate your lifelong customers: Another tip is to create a flash sale for customers in your loyalty program. This can sell off your inventory and win your loyal customers' hearts.
3. Send Post-Holiday Emails
Once you've learned how to create another sale after Xmas, you'll inform your customers about it via email. Remember to thank your customers for shopping with you at this holiday sales event before inviting them to another. Make your emails look striking and unique, and personalize them with customers' names or other personal info. For returning customers, analyze their buying history so that you can advertise items that are likely to be purchased by them.
4. Market for New Year
Christmas sales events end, and New Year sale opportunities arise. When the parties are over, gifts are not given, and people start to think about their new year and have new demands. People will no longer splurge on snacks, wine, and accessories but on items to serve their new year's resolutions instead. This is your golden chance to make a marketing pounce.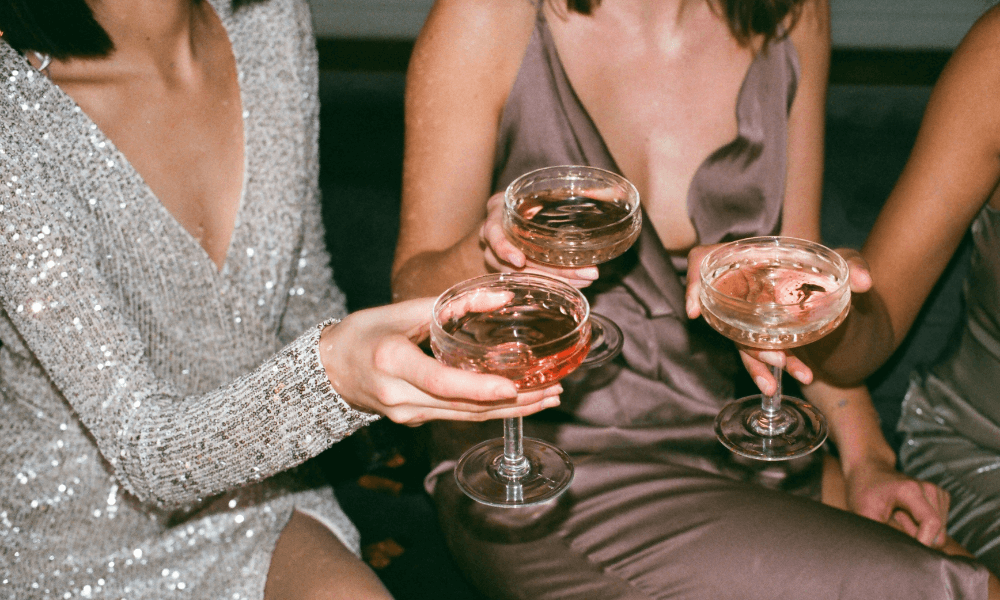 Look at the most profitable products to sell for New Year's Eve in 2022!
Healthcare products: So far, the majority of revenue in the healthcare industry comes from health supplements, diet plans, gym memberships, and exercise equipment. If you're in or near these niches, be ready because money will flow into your pocket.
Products that enhance organization and productivity: After January 1, people are determined to uplift their life. They strive for a fruitful working year, strengthen their rapport with people they treasure, broaden their knowledge through books or workshops, and shape themselves into healthier lifestyles. So trust me, a watch or a laptop is always looked for by someone on New Year.
Products for safety and protection: People increasingly demand to protect themselves and their families, from safety issues or digital theft, for example. It's always the right time to promote your safety products like laptop or phone cases, identity protection service, or password protection app.
5. Release a New Product
If before and on Christmas is when you focus on selling your existing products, after Christmas, sales and New Year is a perfect time for you to launch a new one. Psychologically speaking, consumers prefer anything labeled "new" during this period. New Year, new you, new resolutions, new everything. So a new product or a new version of a product from your brand is highly likely to engage your customers.
Of course, successfully releasing a brand new product right after Xmas sales requires a lot of effort and preparation before and during the holiday, which is the busiest time of the financial year. However, as long as you have a detailed plan crafted ahead of time, you'll be able to make it.
6. Prepare for Returns
According to a report, consumers return goods valued at nearly $65 billion after Christmas sales. Another report shows that holiday returns take up 8% of all holiday sales. These are not small figures. However, you must be prepared to turn mishaps into opportunities to boost revenue and attract new customers.
Strange to starters as it may sound, returns are an absolutely brilliant way to grow your clientele. Usually, people who make a return after Christmas sales are gift recipients who haven't heard of your brand. Seize this opportunity to impress them and win their trust, even if you take a hit from the return in the first place.
You should also consider this a chance to upsell to customers. Before accepting returns, try to persuade them to exchange instead. Plus, offering discounts encourage further shopping and soothe their possible dissatisfaction.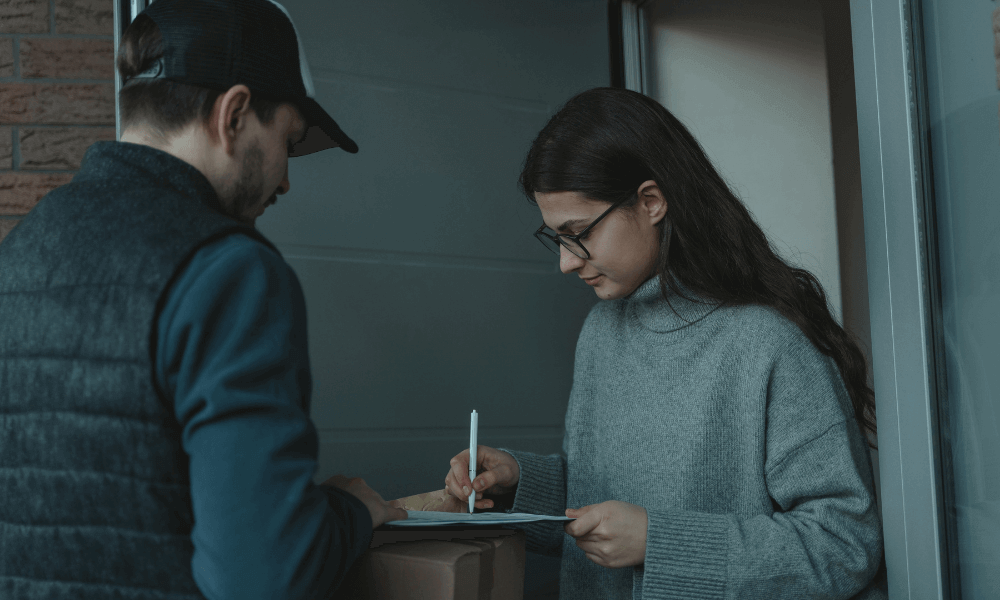 So, how can you prepare for the return flow?
Review and polish your returns policy so that the return process goes frictionlessly. "89% of customers who have a bad online return experience say they won't buy again from that retailer online," said Tobin Moore, CEO, and co-founder of returns solution company Optoro. "97% of them say that if they have a good return experience, they're happy to come back and buy again."
Ask for reasons why your customers return. However short or funny the answers may be, you can undoubtedly deduce some lessons from them to better your products and upcoming marketing campaigns.
Return goods potentially throw off your small business accounting books. So be sure to record a purchase return journal entry, so your books are constantly updated and maintained accurately.
7. Keep Your Social Media Active
After a harsh and busy shopping season, retailers are exhausted. They might fall silent on social platforms for a while – to track and summarize their sales campaign, perhaps? However, this is the time to do the exact opposite! Go loud on social media. If you can be loud when everyone else is quiet, you'll get noticed by your and even other retailers' customers.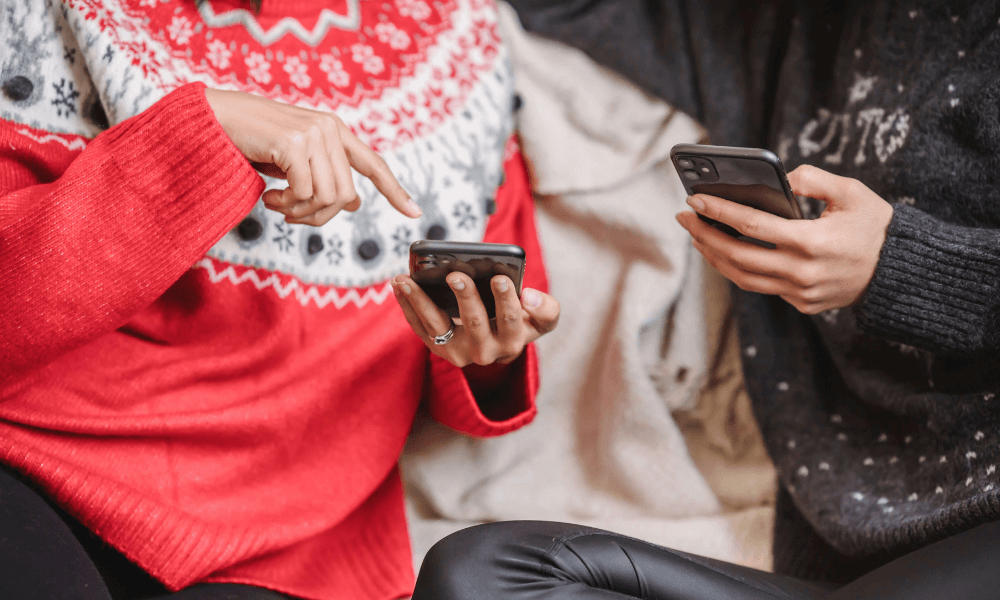 Send your customers a sales follow-up email. Encourage your audience to share photos and reviews of your products, and make them add specific hashtags for their posts. This way, you can either interact with your audience or have your brand acknowledged by the new audience on various platforms.
That's All
After Christmas, sales time is not as catastrophic as you imagine, is it? You don't need to be Spiderman to save your revenue train from falling off the cliff. Take our advice, and you'll see less loss, let alone more gain, than in previous years.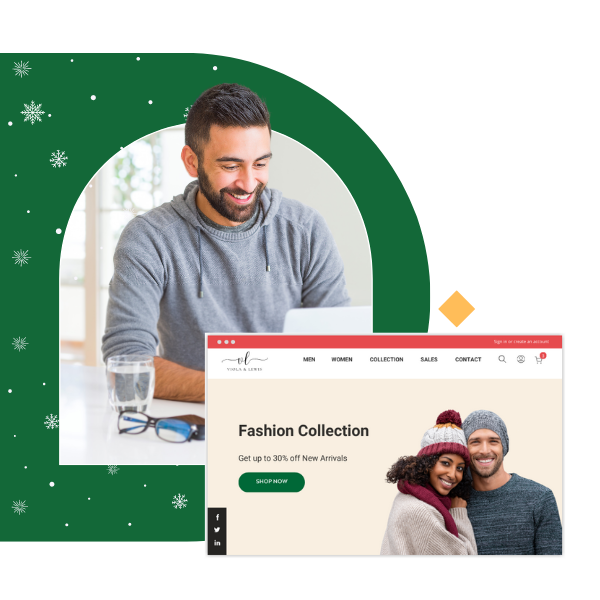 Try FREE Magezon Page Builder demo today
Easily create beautiful, engaging eCommerce Magento website in any style whenever you want without relying on developers or designers. Just by drag & drop.