Have you ever grabbed a Snicker bar at the exit of a supermarket? Did you do that with no planning before you came in? If you say yes to both, you have already experienced impulse shopping. And so does 84% of shoppers.
Any of us could feel guilty for such impulse purchases from time to time. But as a seller or marketer, this is a highly effective way to increase revenue.
That's why we created this post. It is a definitive guide about impulsive buying. We will show you what it is, its types, examples, trends, and top 10 impulsive buys.
What Is Impulse Shopping?
Impulsive shopping is when a customer makes an unplanned purchase. Some other ways to say impulse shopping are impulse buying, impulse purchasing, or impulse spending. Impulsive buyers make this decision on the spur of the moment and are usually motivated by emotions or feelings rather than rational thinking.
Critical characteristics of impulse shopping: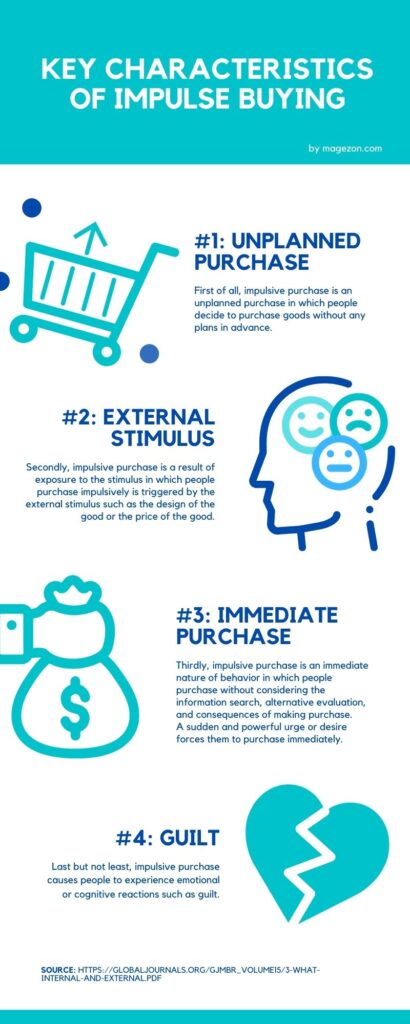 Impulsive spending can be applied to various products, such as foods and snacks, home appliances, cosmetics, clothing, jewelry, etc.
For sellers, impulsive buying isn't simply a behavior. It can be manipulated and turned into a marketing strategy that boosts sales. In fact, impulse purchases represent almost 40% of all the money spent on e-commerce.
Some Common Examples of Impulse Shopping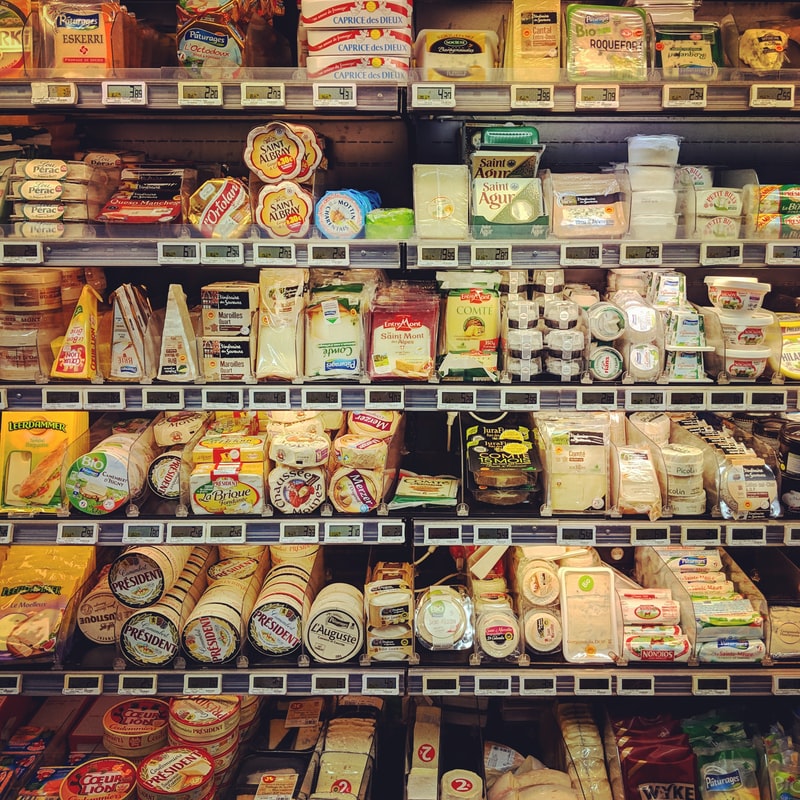 Literally, any unplanned purchase is impulse shopping. Some common impulse shopping examples are:
Buying candy, fitness bars, gum, chocolate … while waiting at the store's checkout aisles to pay for the salad.
Buying sale products because they are on sale and "too cheap to be missed," not because the shopper needs it.
Buying a gym subscription after a 5-minute pitch from the salesperson even though the idea of going to the gym never existed before.
Buying things for no specific reasons at all because the act of shopping and spending money excites shoppers.
And the list goes on. These examples are prevalent and could happen almost daily in any shopping place.
Types of Impulse Shopping
4 types of impulse shopping/buying are:
Pure impulse buying
Suggestion impulse buying
Reminder impulse buying
Planned impulse buying
Pure Impulse Buying
Pure impulse buying or classic impulse buying is based purely on emotion. The customer has no prior plan on buying but decides to do so because their emotion is strongly triggered. One example of pure impulse buying is while waiting at the checkout aisles of Walmart, a customer buys a bar of candy because he suddenly craves sweets after he sees them.
Suggestion Impulse Buying
Unlike pure impulse buying, suggestion impulse buying is based on a reason. This usually happens when a customer is convinced to buy due to a marketing message. For example, a seller convinces customers to buy hair accessories after buying a wig because it would be complimentary to the wig.
Reminder Impulse Buying
This type is based on reminding. For example, while shopping for fruits, a mom buys flour to make cookies as reminded that kids at home haven't gotten any homemade cookies for a long time.
Planned Impulse Buying
The last type is planned impulse buying, often triggered by a low price or promotion. For example, in a Buy-2-get-1 promotion, customers buy 2 shirts to get another shirt, even though initially, they only planned to buy 1.
Factors of Impulse Shopping
There are external, internal, and situational factors that influence impulse shopping. Each can affect the buyer to a certain extent, depending on specific cases.
External Factors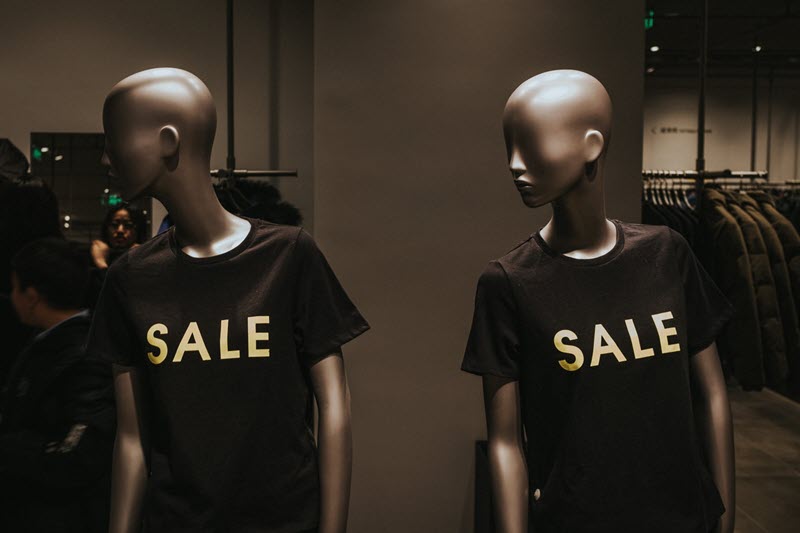 Store layout. The store layout is how a store's sections and products are displayed. A good store layout/website layout decides customer flow and can make a significant impact on customers' impulse buying behavior. This is true for both online and offline stores.
Store atmospherics. This can be a store's music, visuals, or smells.
Product price. The low price always appears attractive to most shoppers, particularly impulse shoppers. More precisely, it's unlikely that a customer coughs up $1000 on impulse purchases. But when the price range is pretty low, at $20, an impulse purchase is very likely. What's more, promotion and sales prices make the buyers feel like they are spending less than they actually have to and, therefore, impulse buy.
Product brand. Studies showed that snack food brands' consumption can satisfy four personal values: well-being, friendship, belonging, fun, and enjoyment. The need to fulfill these personal values can trigger the consumer's desire to buy impulsively.
Product size. Customers often impulse purchase products of smaller sizes.
Product distribution. When customers see a product displayed at multiple places, they are more likely to impulse buy it.
Promotional Activities. Sale campaigns are one of the most salient factors in stimulating impulse purchases. Promotions such as Free Shipping for 5 items+, Buy 2 get 1, Discounts of 20% for 2 products, and 30% for 3 products, … can quickly stir up the urge of impulse shopping.
>> You may be interested in Magezon Page Builder – a tool that helps you create a website without touching a line of code. Try it for free.
Internal Factors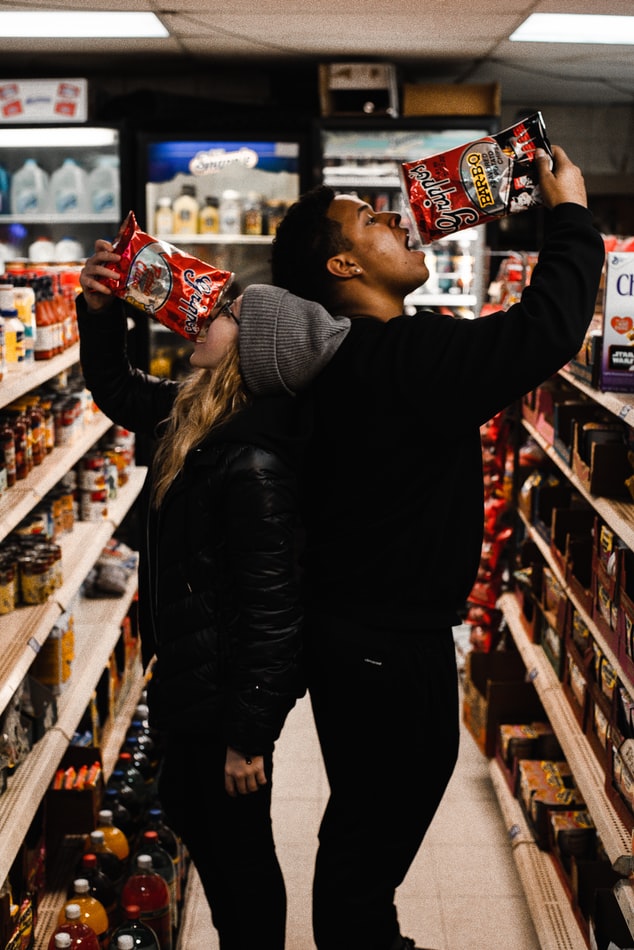 Age. Studies show that younger people are more likely to fall into the trap of impulse shopping. Millennials aged 18-34 are the most impulse shoppers of all generations. They account for 64% of all impulse purchases, compared with 53% and 36% of Gen X and Baby Boomer buyers. They are very familiar with online shopping. Also, social media influencers are more likely to sway their purchase decisions. This is confirmed by 64% of millennials on Facebook and 72% on Instagram.
Gender. Women are more likely to make impulse buys than men. Women are more prone to impulse buying as a "retail therapy." This behavior is confirmed by 20% of women, compared with 9% of men. Incentives and low prices also appear more enticing to women than men. 68% of women experience this, whereas only 61% of men do. The common impulse goods also vary by gender. During the holiday season, clothing is women's favorite impulse good while electronics is more of men's common picks.
Mood. Many consumers find buying things as a way of improving their moods. Customers experiencing a good mood may buy a treat for themselves. In other cases, moody customers may impulse purchases to release stress or escape negative emotions.
Shopping Enjoyment. Shopping enthusiasts who find joy in shopping are inclined to impulse purchases.
Situational Factors of Impulse Shopping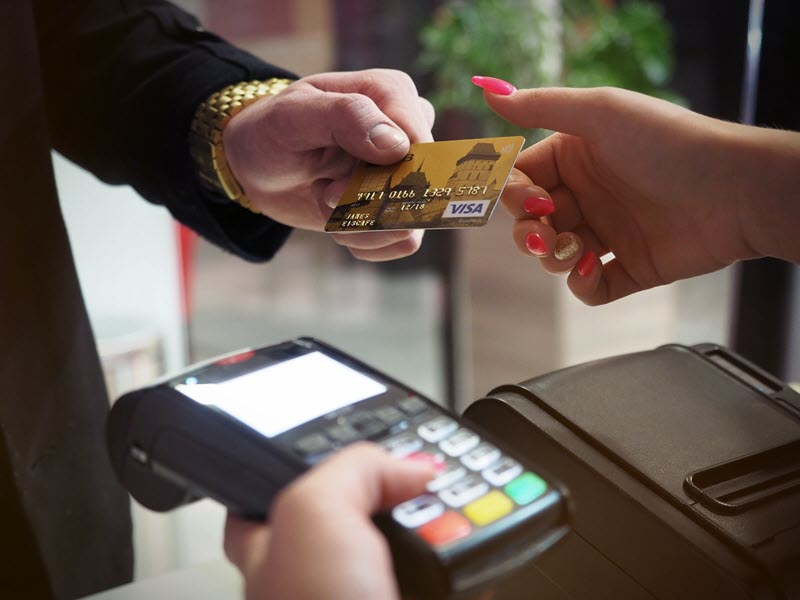 Time. More available time creates more opportunities for impulse buying.
Money. Buyers with a high-income level have the privilege of impulse buying because they can afford it. Wealthy nations like the US and UK are top "impulse buy" countries. 54% of US shoppers have spent at least $100 on impulse purchases, and 20% have spent at least $1,000. A study of 2000 Brits showed that, on average, the British spend £70,217 during their lifetimes, equivalent to nearly $100.000.
The Presence of Others. The presence of others can affect impulse shopping in different ways. One typical behavior is when people eat in a group, they tend to eat more. On the other hand, when shopping in a group, a person may find it easier to avoid impulse buying because they could get advice to curb the desire from peers.
Top 10 Impulse Buys of all Time
Food/groceries (50%)
Clothing (43%)
Vehicles (41%)
Household items (35%)
Coffee (31%)
Books (22%)
Takeout (22%)
Technology (21%)
Toys (21%)
Shoes (21%)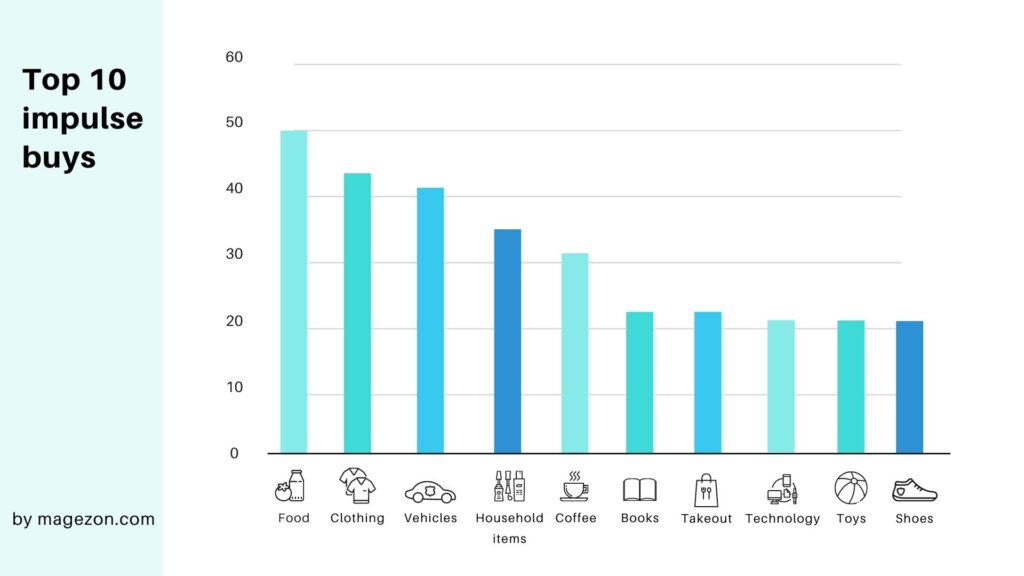 The start of the Coronavirus pandemic in 2020 tremendously affected the impulse shopping trend. Since it makes people more aware of health, hygiene products such as cleaning supplies, hand sanitizer, and hand soaps have jumped to trendy impulse buying products. Other recreational products, such as a treat you've had an eye on for a while and video games, have also become the trend.
Cleaning supplies (42%)
Hand sanitizer (38%)
Toilet paper (35%)
Hand soap (32%)
Canned food (31%)
Dish detergent (30%)
Clothing (22%)
A treat you've had your eye on for a while (21%)
Video games (20%)
Home improvement (18%)
Conclusion
That's a 5-minute crash course of impulse shopping for everyone. If you have any ideas or questions, please comment down below. I'm more than happy to join a conversation.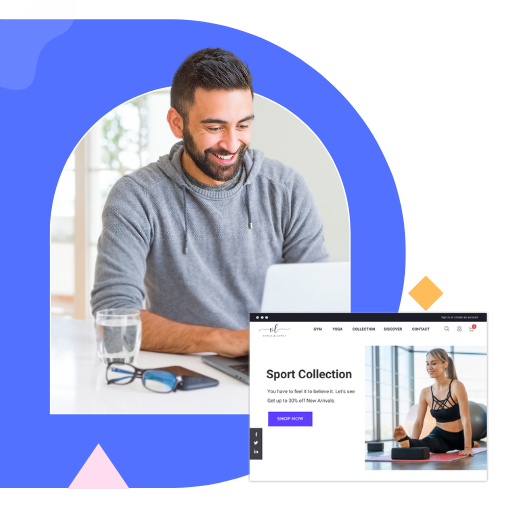 Try FREE Magento Page Builder demo today
Looking for a Magento 2 page builder that helps you create any beautiful eCommerce page layout with no coding required?
Magezon Page Builder can help!