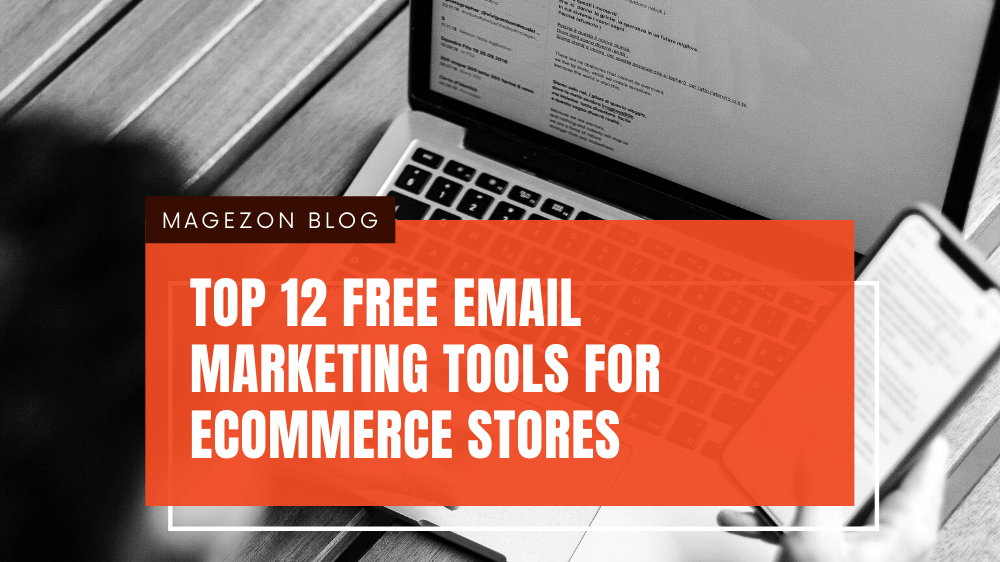 In case you are not aware, email marketing has been an all-time popular and one of the most practiced methods of getting to clients or customers. Studies have shown that almost 3.7 billion worldwide use emails to communicate globally. So, it is evident that, if rightly done, email marketing can produce excellent results. This maxim stands true even in the B2B platform.
86% of B2B marketers rely on email marketing campaigns to promote and enhance the brand awareness of their business.
After all these statistics presented on email marketing, one question instantly popups: Are you using email marketing to promote your products and services?
List of Practical Email Marketing Tools
We have come here to ease your business if you use email marketing to get effective results. Here are some of the top email marketing tools and software for every eCommerce platform. So, let's look at powerful email marketing tools without further delay.
1. HubSpot Free Email Marketing Tool
HubSpot is one of the best free email marketing tool providers that suit every kind of B2B and eCommerce business. This email marketing tool is so popular because people can access all its efficient tools for free. Further, these tools allow you to create personalized and professional email marketing campaigns to grow and expand your business.
The HubSpot email marketing tool has a drag-and-drop email builder. This allows you to not wait for designers and IT. Instead, you can carry on the work and finish them as soon as possible. Besides the tool is also integrated with an all-in-one CRM platform.
2. Moosend
If you are a beginner and want to try your hands at email marketing, the Moosend is an ideal free email marketing tool. However, even though this email marketing tool is available for free, it does not compromise on its feature package.
However, when accessing the free Moosend, you are restricted to 1000 subscribers. Also, you will not be able to create a separate dedicated IP address. Some of the beneficial features of Moosend are – the easy-use feature, drag-and-drop editor, real-time analytics, list segmentation, email marketing automation triggers, etc.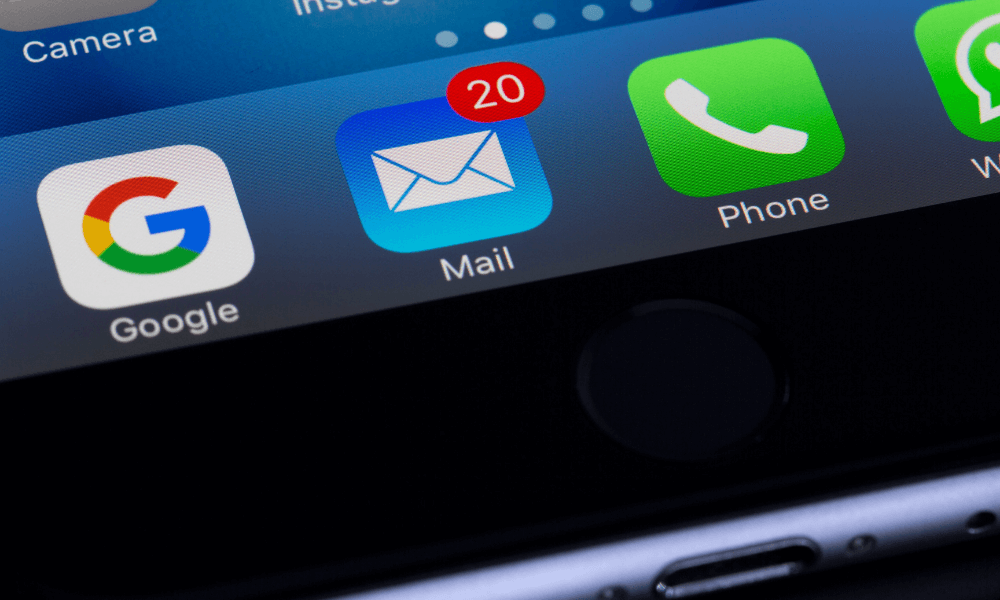 3. Send Pulse
Another free email marketing tool that is highly beneficial is Send Pulse. Backed with more than 130 free templates, you can choose anyone from them and then use the drag-and-drop editor to proceed to the next step.
In the free plan of Send Pulse, you will be able to get access to the support team. So, if you are facing any trouble, you can instantly reach out to their support group and engage in a live chat. However, when it comes to the features of Send Pulse, they have an additional feature lacking in many. It is the resend feature with which you can resend unread emails and add different subject lines to them.
4. SendinBlue
If your eCommerce business heavily depends on transactional emails (like invoice receipts and forgotten password help), SendinBlue is ideal. They have an extensive developer API that allows users to integrate with the mailing system to achieve technical and customized processes.
Further, the free package of SendinBlue presents you with various templates. It also allows personalization, contact management, A/B testing, real-time reporting, workflow editor, etc.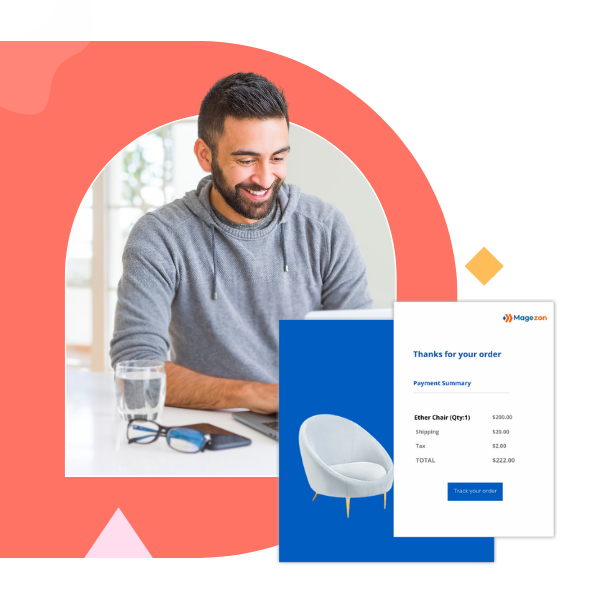 Try FREE Email Builder demo today
Looking for a Magento 2 email editor that helps you create Magento transactional emails with no coding required?
Magento 2 Email Builder can help!
5. Netcore email API
Formerly known as Peripost, the Netcore email API provides faster mail delivery. Being an integrable SMPT relay service, you can expect your emails to reach the respective clients within three seconds. Yes, it's that quick! Furthermore, its easy API system allows you to connect to different platforms and custom apps or use open-source marketing platforms for sending emails.
After the emails are sent, the dashboard provides real-time updates about the campaign's performance. This includes the number of opens, deliveries, clicks, unsubscribes, and bounces. Further, the Netcore email API allows you to optimize your emails. This optimization can be performed based on the success metrics.
6. Mailchimp
Mailchimp is another free email marketing tool that provides excellent features like A/B testing, list segmentation, contact profiles, etc. However, if you want access to these features of Mailchimp, you will have to notice the presence of Mailchimp branding at the footer, which has the free plan. Also, ensure that the email footers do not have access to the premium support.
Since Mailchimp has already integrated with various eCommerce providers like WooCommerce and Magento, it has all the features and tools to help an eCommerce platform grow exponentially.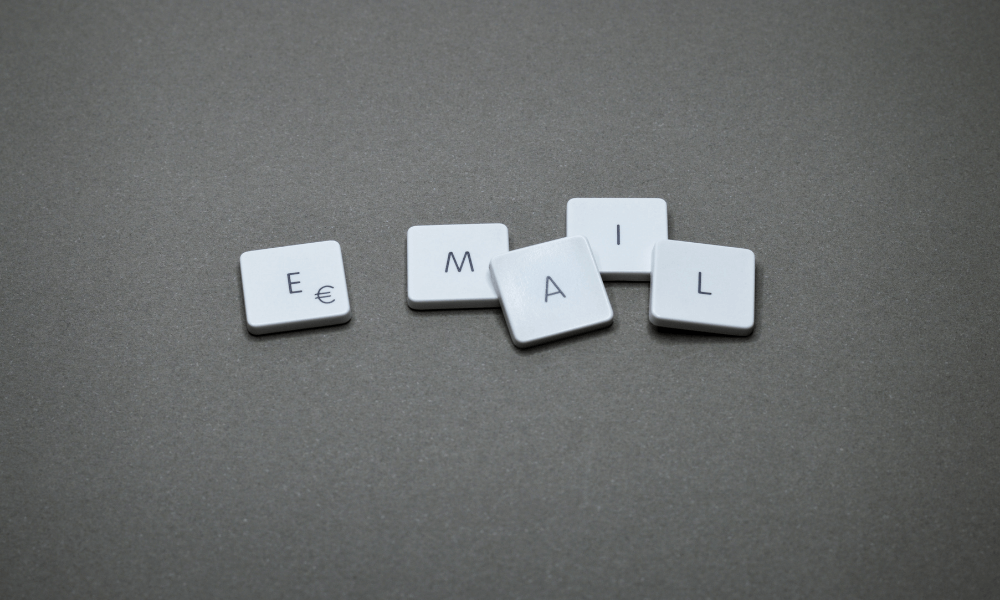 7. Zoho Campaigns
You can enjoy features like A/B testing, reports, and email templates in the Zoho campaigns. Moreover, those who are prepared to use Zoho CRM can take the help of the Zoho campaigns to check the simultaneous working of CRM and email. As a result, you will get seamless work with enhanced productivity and better workflow. On the other hand, although the accessible version of Zoho has quite a good number of templates, a few have limitations.
8. Mailjet
The free plan of Mailjet allows you to access unlimited contacts, webhooks, APIs, analytics, and an advanced email editor. So, if you are up for these facilities, you can go ahead with the Mailjet. But, again, the automation and the A/B testing features are absent in the accessible version of Mailjet. Instead, Mailjet provides an easy-to-use interface. Also, the tool gives complete access to API, making it an ideal choice for businesses requiring technical adjustments.
9. Benchmark
If you have an eCommerce business belonging to the enterprise level, Benchmark is your go-to solution. It is easy to implement and user-friendly. Benchmark's attractive features include a drag-and-drop editor, email templates, a sign-up form, a drip campaign, etc. However, like Mailjet, the Benchmark lacks A/B testing and automation features.
10. MailerLite
This is an ideal choice for small businesses that have to send emails in bulk. Being a free, well-equipped, and feature-rich email marketing tool, you can review your email on mobile and desktop before sending them.
11. ExpressPigeon
Another excellent choice for email marketing is the ExpressPigeon which works with a short email list and high-priority subscribers. The ExpressPigeon allows you to customize emails, automate responses, and send high-volume emails. Besides, it gives you access to all the premium features within the free plan.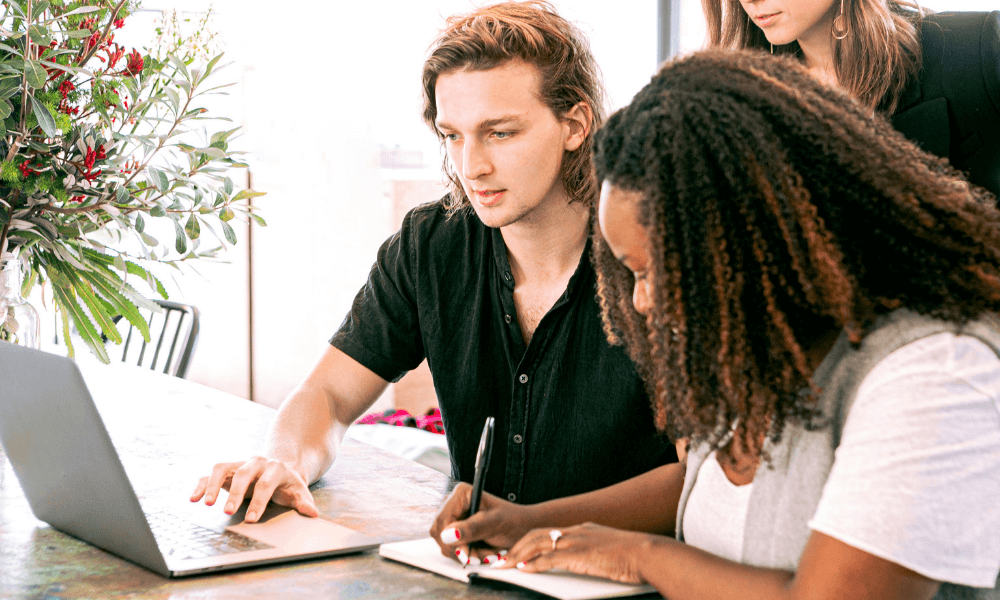 12. Stripo
One of the most potent drag-and-drop template software is Stripo which allows you to customize emails. So even if you do not have any design experience, you can still ensure that your emails are presented with a professional touch. In Stripo, you can access more than 300 templates with intelligent features.
Conclusion
Therefore, you have a fair idea of some of the best free email marketing tools. Since all these are free, you do not have to succumb to or commit to any service. Depending on your business needs, you can choose any from the above list.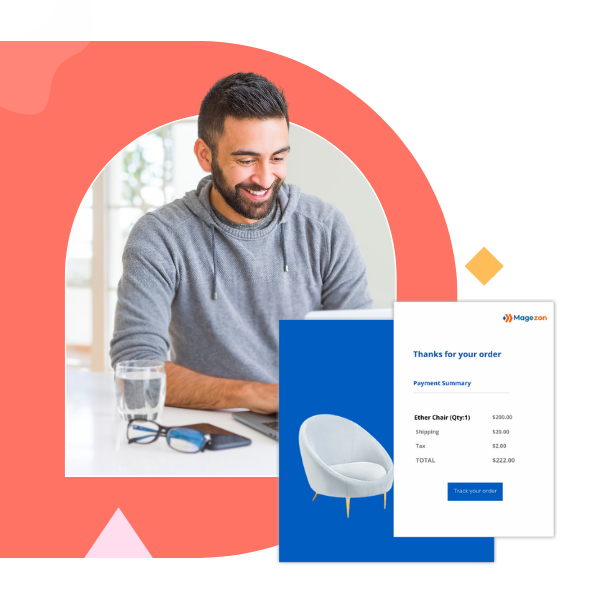 Try FREE Email Builder demo today
Looking for a Magento 2 email editor that helps you create Magento transactional emails with no coding required?
Magento 2 Email Builder can help!
About the author – Steve Carter

Steve Carter is a digital marketer who has been associated with Brainvire for many years. He holds expertise in eCommerce SEO services. Steve, in his free time, enjoys writing in-depth articles on the trends in the digital world.