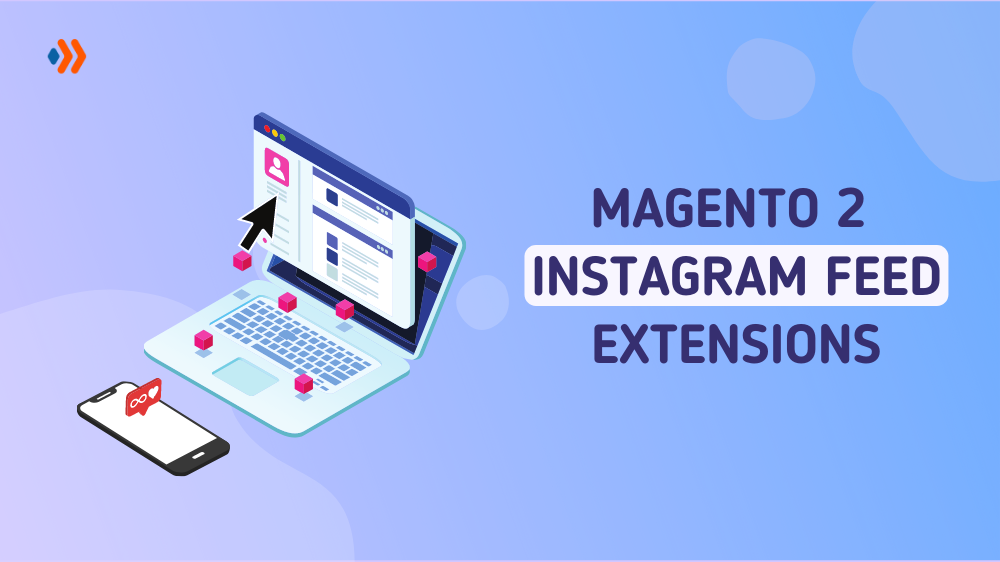 Instagram has the potential to be the most important social media tool for your company. With 500+ million daily active users, Instagram elevates the importance of various social media networks. Because the number of clients and persons using smartphone devices to check the internet is increasing every day, Instagram is an excellent marketing tool for any business.
The good news is that the Magento 2 Instagram feed extension may help eCommerce companies succeed on Instagram. We've compiled 10+ Magento 2 Instagram extensions, which are tools that serve your business better than others, and what these extensions can do for your ecommerce store.
Benefits of using a Magento 2 Instagram Feed Extension
1. Attract More Customers
The Magento 2 Instagram feed extension comes with a number of useful features that will help you improve your store's appearance and client experience, namely by giving it wonderful features and a little extra flair to it, attracting more clients. Users on Instagram want to be able to see products that are on display. They'll probably want to buy from the post(s) where you provide product photographs.
Fortunately, the Magento 2 Instagram feed extensions allow you to attract potential customers to visit your eCommerce business by clicking on a post. Magento 2 can embed shoppable posts into the stream so that when consumers come across them and like what they see, they may tap or click on them.
2. A variety of designs and layouts to choose from
Magento 2 Instagram Feed can help you create a professional-looking Instagram feed. Instagram media can be displayed anywhere on your eCommerce store. It's up to you whether you want a comprehensive gallery displayed in the main menu or just a simple widget on each product page to exhibit products in A.R.. It comes with a variety of layout possibilities to pick from. Store owners can choose from many design alternatives to suit their Instagram page dimensions and content displays with this extension. This feature contributes to the extension's overall value.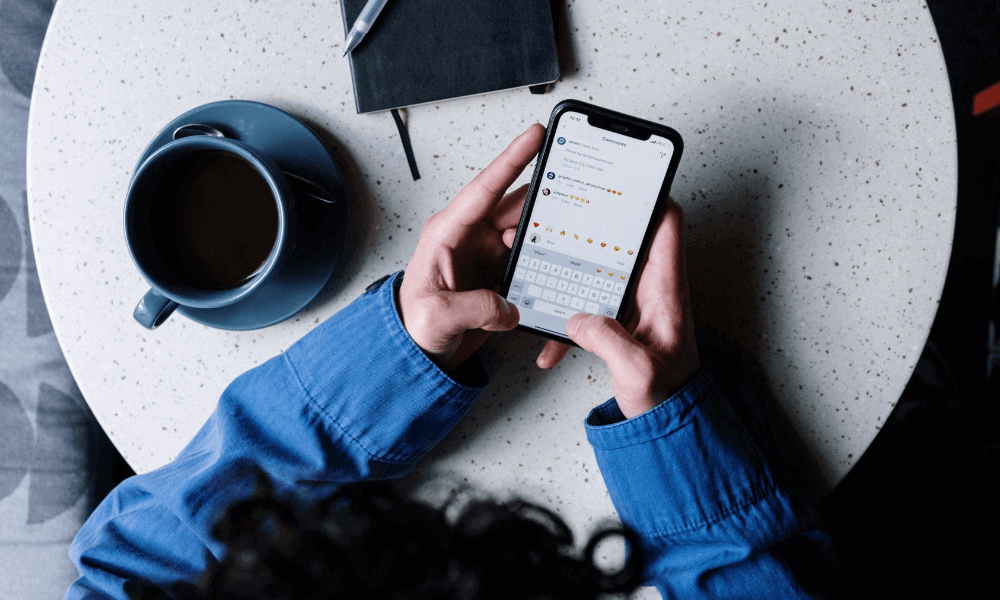 3. Use Hotspots to visually feature products
Another good feature that the Magento 2 Instagram feed extension brings is that it lets you to pin featured products to each shot, similar to how you would with Instagram's shoppable product tags. Besides, this functionality is useful when there are multiple items in a photo or when you want people to be taken to specific product pages when they click on a pin.
Furthermore, it also allows customers to see media using specific hashtags, allowing them to find the information they're looking for on your site more quickly. And if the hashtags are popular, that's even better!
4. Create a widget to display postings on any website page
This means you can give your store a modern style by using a Magento 2 Instagram feed. Store owners have the ability to embed photos anywhere on their site, including on any page and in any position. They can even use the Magento admin backend to post their Instagram profile photo. This made it incredibly simple to tweak and adapt this module. This type of setup will also attract more customers and help your business grow.
5. Using keywords/hashtags, show certain Instagram posts
Magento 2 Instagram Feed extensions also allow you to display Instagram photographs on your site based on certain hashtags or keywords. This will provide shoppers with the relevant content they want, resulting in increased customer interaction.
Store administrators can easily manage all of the photographs in the gallery in the backend using hashtags and keywords.
6. Track performance
Magento 2 Instagram Feed extensions provide you with a complete report. This details the number of clicks each photo has received as well as the number of times the product(s) shown on such photos have been placed in shopping carts. Moreover, it also displays which photos and products have received the most attention. It also tells you which Instagram postings resulted in sales. With this, you have access to all of this useful information. You may then determine the conversion rate of each article and, if necessary, change your present marketing methods.
Top 10+ Instagram Feed Extensions for Magento 2 stores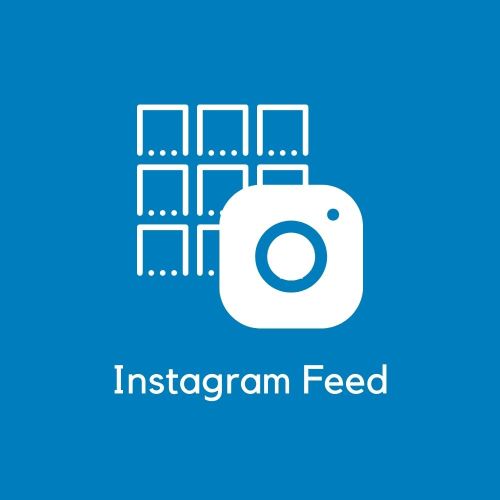 Price: Free
Magezon Instagram Feed extension is absolutely a peerless candidate for building a young and modern website look. With the help of this extension, you can freely create striking Instagram feeds for any CMS page and block. The Instagram media option grid is a plus as it effectively assists in managing and keeping track of all your posts. Wonder if it's worth giving a try? Take a look at its key features!
– With this extension, you can display Instagram feeds on any pages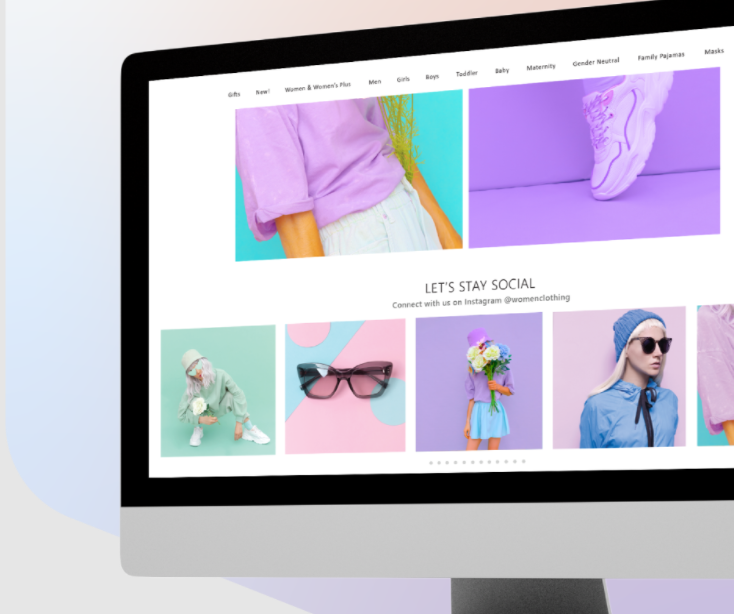 Magento 2 Instagram Feed by Magezon supports users in creating Instagram widgets that can be inserted on any CMS block and page. Adding a trendy look to anywhere on your website is just a piece of cake.
– You can opt for an Instagram image popup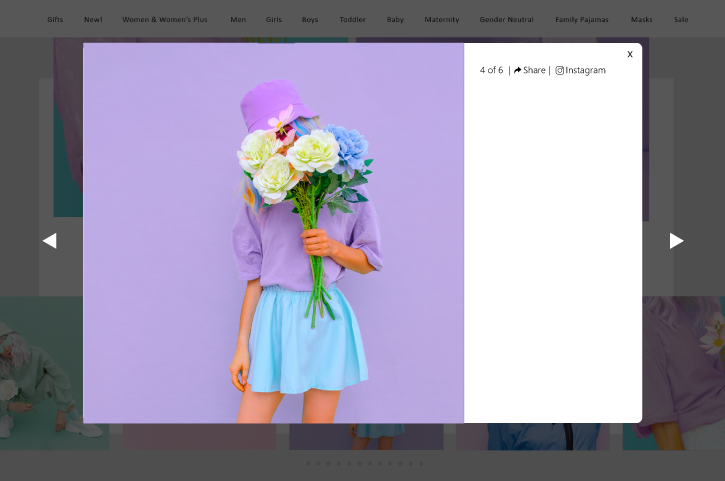 You can draw attention to your post using the Instagram popup. When clicking on an image, viewers can either see a popup displaying the media and their related information or be redirected to that post on Instagram.
– Or design your feed in whichever way you like
From the configuration section, manage the number of columns and pictures to display, in order to design the feed. Moreover, you can set the color and font size of the feed's title and description, as well as selecting your favorite background color.
See? You totally have the power to design a tailored an Instagram feed that meets your needs and tastes, and express your brand's visual identity.
– Three layout types are supported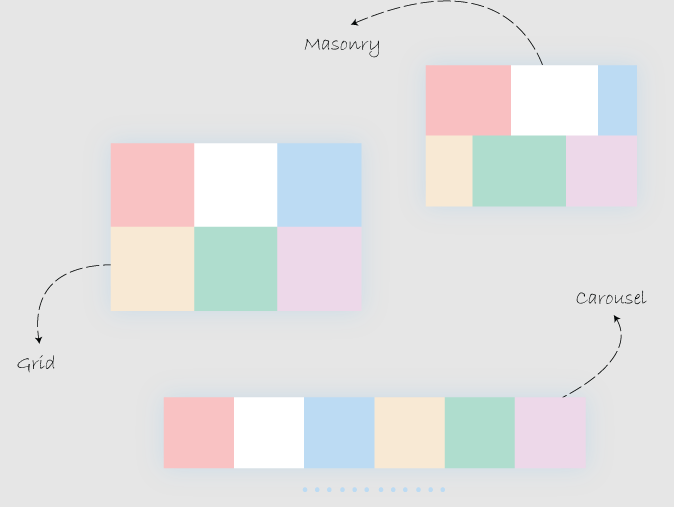 With the help of Magento 2 Instagram Feed, it's easy to give your customers fully close attention to your Instagram feed by availing various types of layouts.
Specifically, the three layout types available are grid, masonry, and carousel.
– You can choose to show or hide the caption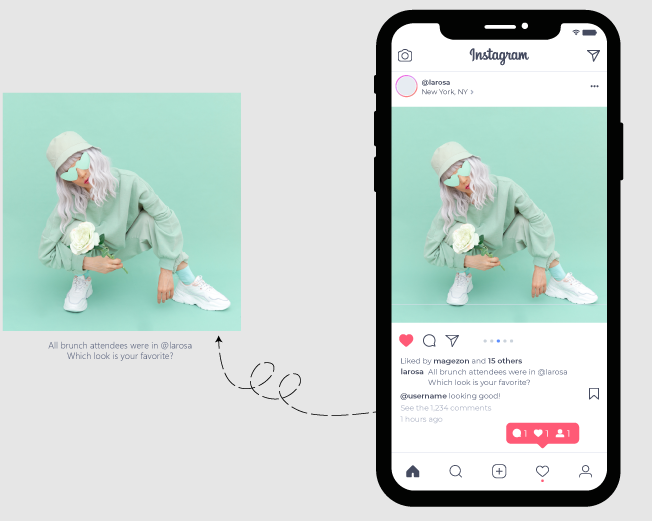 You can display the caption below each post to provide your customers with more details. But if you think it is of no need, just disable the function from the admin panel.
– You can flexibly manage the Instagram Media grid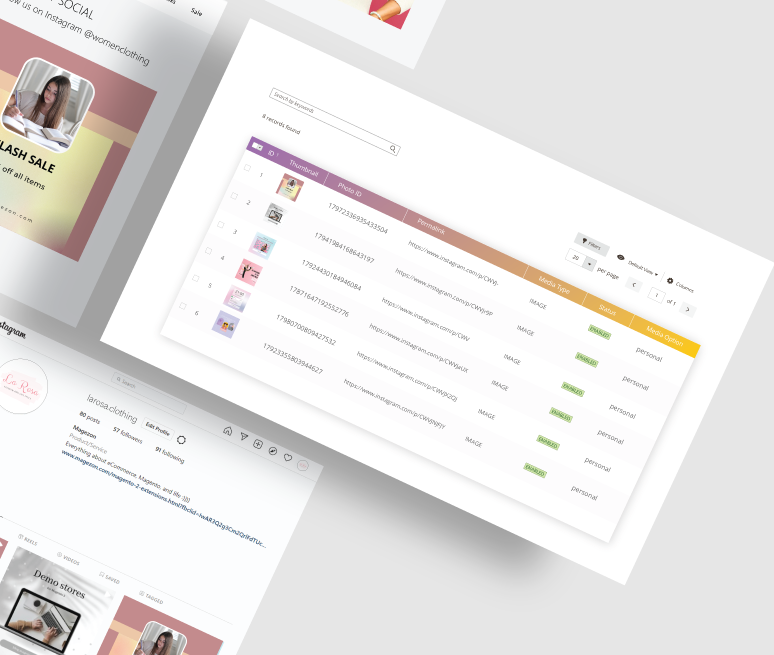 Using this extension, you'll have a grid containing all media imported from your Instagram account. Within this grid, you can effectively keep track of your post and take (bulk) action to them. Plus, this section is where you update new images to the library by using the Fetch button.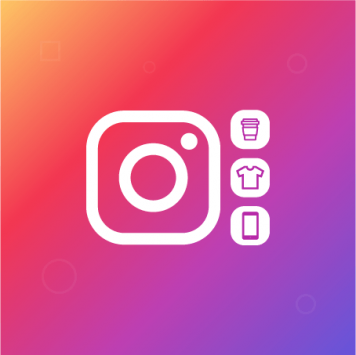 Price: $89.00
Magenest is a Magento business solution partner and a recognized extension store with over 6-years of expertise in the APAC area. Magenest has created an extension that includes all of the essential features of the Instagram integration tool that you'll need for your ecommerce store.
With this Magento 2 Instagram feed extension, you can easily upload all of your Instagram photographs to your website with a single click or by utilizing hashtags. It's mostly a Magento 2 Instagram Shop. This Magento 2 extension allows you to connect your Instagram account to your online store.
Instagram Shop supports @username/#hashtags and scales to fit any device.
Key features of this extension:
Fully responsive, which is suitable for use on mobile devices.
Photos can be scrolled indefinitely.
You can choose to use it as a widget to gain more Instagram followers, or use the gallery layout to wow your audience.
You can modify the image size from Small to X-Large depending on the website's style and structure. It's entirely up to you to decide what best suits your objectives.
Color customization options vary.
With just a click of hashtags, this extension helps you attract buyers and get all amazing Instagram photographs instead of monotonous product listings.
Compatibility: Magento CE/EE/2.3.x/2.4.x and Adobe Commerce 3.1.5 (Standard)/4.8.1 (Plus)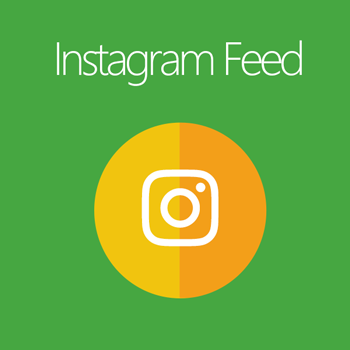 Price: Free
Instagram Feed is a useful Magento 2 Instagram feed free extension for integrating Instagram photographs into your store. This fashionable module allows you to add eye-catching Instagram photo blocks to any page, which will increase customer retention and give your online store a more modern appeal.
With Mageplaza's Instagram Feed extension, you'll be able to:
Embed Instagram photographs anywhere on your website.
With the many layout options, you may arrange Instagram photographs in a variety of ways.
Use Instagram pop-ups to give your store a more attractive appearance.
Set the Instagram block's title and description.
Resolution types to choose from: Standard, Low, and Thumbnail are all options.
Set a restriction on the amount of photos you can take.
Ensure that both mobile and desktop devices are suitably responsive.
Mageplaza's Instagram feed extension for Magento 2 can help your retail site look more appealing. The store will become more connected to social exposure and interactive as it integrates Instagram photographs. Furthermore, having an Instagram Feed on a site with real photographs can make customers feel more trustworthy. As a result, they will be more likely to visit your website and make a purchase.
Compatibility: Magento CE/EE/B2B/Cloud, Adobe Commerce 2.2.x, 2.3.x, 2.4.x
Price: $99.00
MageAnts' Magento 2 Instagram Integration Extension enables store administrators to effortlessly link their Magento stores to Instagram, allowing them to reach out to more customers on social media. Store owners can use this social media extension to add Instagram widgets to any page or position on their website. Install now to increase your sales.
Key features:
Connecting to the merchant's Instagram account is simple.
It's simple for the store owner to limit the amount of photographs that can be displayed.
Images can be shown on a variety of CMS pages.
Use several hashtags or usernames to find photographs.
Showcase Instagram photographs for specified categories or pages on your website.
Use the extension as your own Instagram feed for Magento 2 on any page.
Keep up with the latest Instagram posts from the Store.
Compatibility: Magento 2.0.x-2.4.x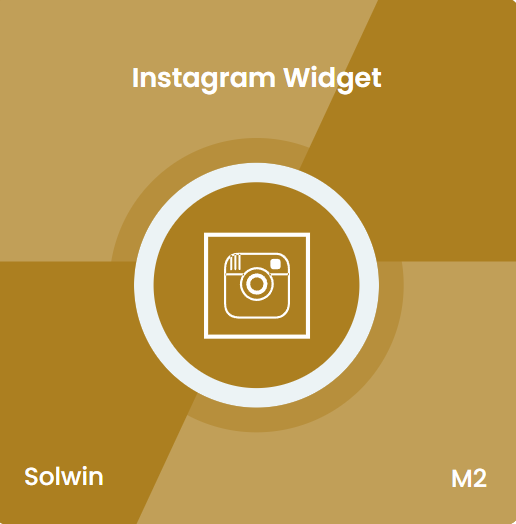 Price: $49/12 months
Another free Instagram extension for Magento 2 is the Instagram Widget extension, which will help your store get more consumers and increase product sales.
Key features:
This extension is a great method to display and integrate an Instagram feed.
You can easily add new things to your feed by simply photographing them. In order to integrate, no Instagram authorization or permissions reviews are required. The Instagram Widget also allows you to create a gallery of your Instagram photographs with unique tags.
This is a strong widget that will help you improve the performance of your store. Installing and managing multiple posts displayed on the site is simple with the extension. Every firm, especially retailers, requires this Magento 2 Instagram extension to boost brand awareness through Instagram integration.
Compatibility: Magento Ce 2.1.x/2.2.x/2.3.x/2.4.x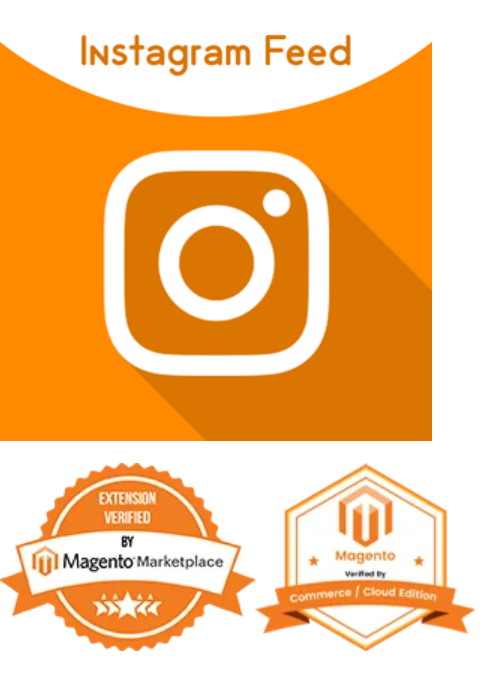 Price: $39.00
Another Magento 2 Instagram extension that allows admins to tag goods with an image to highlight in the frontend popup and share their videos or images with the world is based on your Instagram usernames, photos, and hashtags.
Magecomp Magento 2 Instagram was created to construct a shoppable Instagram store, and it is used by numerous stores.
Magecomp's Magento 2 Instagram extension has one fantastic feature: it allows multiple admin users to add various Instagram profiles and hashtags to the list.
Business owners can boost their visibility to follow their Instagram on the homepage and product detail page by using this add-on.
You can do the following using Magento 2 Instagram Integration:
Give consumers access to a variety of powerful tools and empowers administrators to configure Instagram integration.
Use hashtags to share content.
Create a Gallery page with a custom SEO-friendly URL that allows you to shuffle and slow load images.
Approved posts are compatible with Facebook's new Graph API.
Fetch Instagram images and videos based on users/hashtags on a regular basis.
Extensions can be enabled or disabled.
Because the basic community edition of this extension is free, you can choose whether or not to upgrade your extension.
Compatibility: Magento 2.1/2.2/2.3/2.4/2.4.3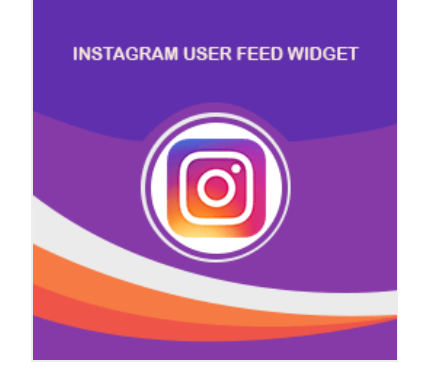 Price: $19.00
Modulebazaar's Instagram Widget can help businesses attract more clients by allowing them to include the Instagram widget on their website. It also boosts traffic by presenting generating photographs from the Instagram feed on any page or post in a static block.
Rather than displaying a dull list of products, Magento 2 Instagram will pull photographs from the user's Instagram account and add them to his account. Apart from that, Magento 2 Instagram will appear on the Magento store's right-hand panel and display your feed in a grid view on any page or blog post.
The Instagram widget can be added to as many pages as you desire with a simple approach. You may also place the widget anywhere on the Web page.
Key features:
It's simple to reroute concerned photographs to Instagram.
Cache is used to enhance page load time even more.
You can display Instagram photos in your store.
The widget option can be enabled or disabled.
Interface that is user-friendly.
A variable number of photographs will be displayed based on the conditions.
Allow recent feeds to set a limit on how many elements are displayed.
By showing your Instagram images in your store, the Magento 2 Instagram Integration Extension will undoubtedly boost your store's functionality by attracting the attention of many users.
Compatibility: Magento Community 2.x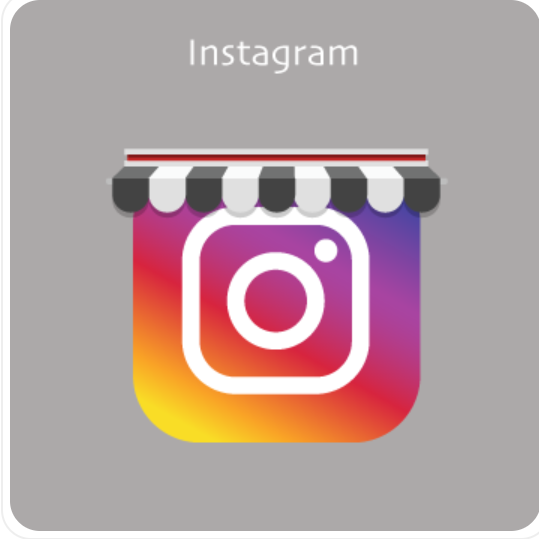 Price: $79.00
Meetanshi's powerful Instagram widget extension for Magento 2 stores combines Instagram and allows you to use your Instagram account to design and build your brand.
Meetanshi allows you to use hashtags to shape and promote your business using your Instagram account. The Instagram extension will acquire photographs, modify them, and show them to customers in the front-end, all while giving your store a great design and creating an excellent shopping experience.
Everything comes with three pop-up views to pick from using the feature-rich Magento 2 Instagram extension, which will create an excellent shop in the store.
Key features:
Show Instagram photographs for the entire store, certain categories, or individual products.
To begin using Magento 2 Instagram, create an access token, enter the username, and authenticate the Instagram profile.
To refresh the Instagram content in the store, add several hashtags or use the username to get photographs.
To display photographs on the product, select the username or hashtags from the product edit and category section.
Instagram photographs can be shown on any of the store's CMS pages.
Delete the unauthorized photographs from the admin panel in bulk or one by one.
Gather photos based on your username or a combination of hashtags.
Compatibility: Magento CE, EE 2.0.x, 2.1.x, 2.2.x, 2.3.x, 2.4.x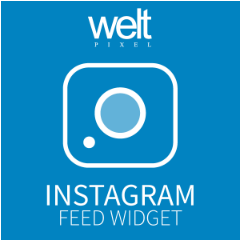 Price: $149.00
Weltpixel's Magento Instagram Feed Widget allows users to choose from a variety of layouts. The module is straightforward, with simple installation and configuration, and it can assist in the promotion of products by taking images of them or utilizing unique Instagram tags.
Key features:
Configuration is quite adaptable.
Display all of your photographs on the storefront's main page.
The new element (slider) can be added to category pages.
You can alter the appearance of the slider container by selecting any color for its background.
Set a limit on the number of images that should be shown in a slider and how many photographs should be shown each row.
Standard Resolution, Low Resolution, and Thumbnail are the three picture formats available in the module.
Compatibility:
Open Source (CE): 2.3 (current), 2.4 (current), 2.1 (obsolete), 2.2 (obsolete)
Commerce on prem (EE): 2.3 (current), 2.4 (current), 2.1 (obsolete), 2.2 (obsolete)
Commerce on Cloud (ECE): 2.3 (current), 2.4 (current)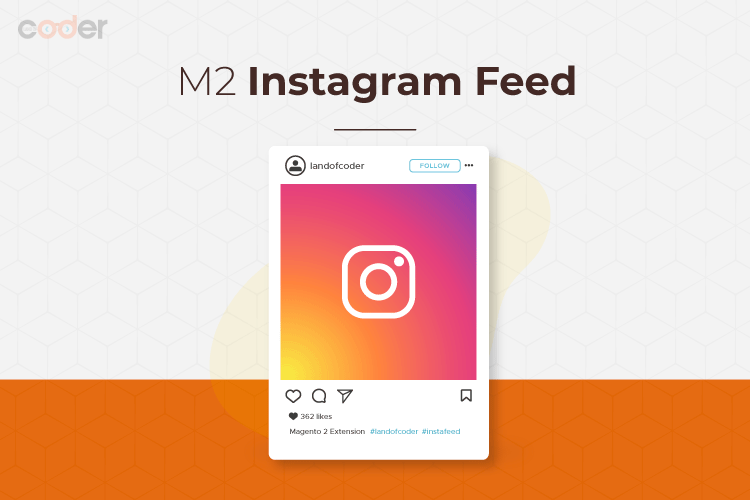 Price: Free
Landofcoder's Magento 2 Instagram allows e-commerce enterprises to incorporate high-quality product images from Instagram into any page on their Magento store. To suit company needs, store administrators can arrange all product photos in single, multiple, or customized rows. Empower Magento 2 Instagram extension to display a professional and engaging Instagram block on any page and in any position, attracting clients' attention more effectively.
Key features:
Add an Instagram block to any location.
Choose from a variety of Instagram photo layouts.
To zoom in on a photo, click on it.
Set the number of photos that will be displayed.
Show the total amount of Likes and Comments.
Sort photographs according to their conditions.
Compatibility: Community Edition 2.3.x/2.4.x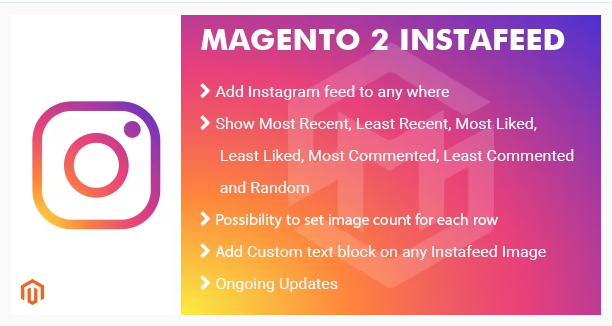 Price: $19.00
Codecanyon is a premium Magento 2 extension that connects Instagram with your eCommerce store by bringing all of your great and creative Instagram photographs into your store with a single click or by using relevant hashtags. The cost of this widget is simply $49.
Key features:
Use hashtags to find your Instagram photos.
Photo monetization on Instagram
Choose and display photos that have been designed
Personalize the slider and gallery.
Add a Call-to-Action button to your website.
Compatibility: Magento 2 Community Edition 2.3.X, 2.2.X
Conclusion
As you can see, Magento 2 Instagram feed extensions provide store owners with the most advanced methods for many things. Whether it be better integrating their Instagram accounts with their eCommerce stores and extensive functionality for integrating Instagram photographs into your Magento 2 online store, making it easier for users to click on photos and be directed to product pages, where they'll most likely make a purchase, resulting in more conversions and sales.
At Magezon, we provide many other fast, efficient yet affordable Magento extensions that can help you optimize your store and win sales. So visit Magezon to pick ones for yours!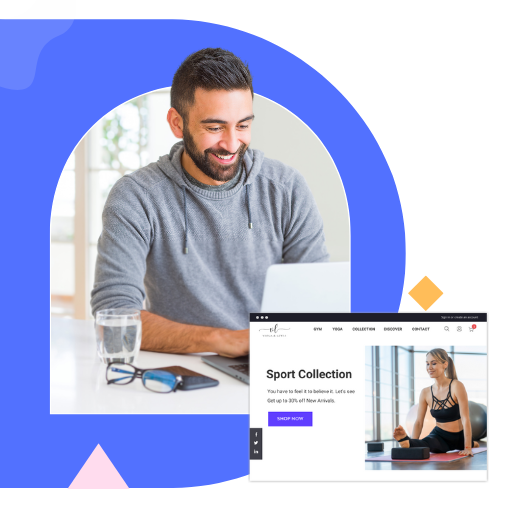 Optimize Your Magento Store With Powerful Extensions
Looking for fast, efficient and well-coded extensions to build or optimize your Magento stores for sales boosting? Then visit Magezon website and grab necessary add-ons for yours today!