With 95% of B2B companies using SaaS, it's no wonder that content marketing is the number one strategy for lead generation. But despite its popularity, content marketing can be a challenge to get right. And if you're not careful, you can end up with stale and boring content that fails to generate leads. So, you will have to be extra vigilant while drafting your content marketing strategy for your SaaS business.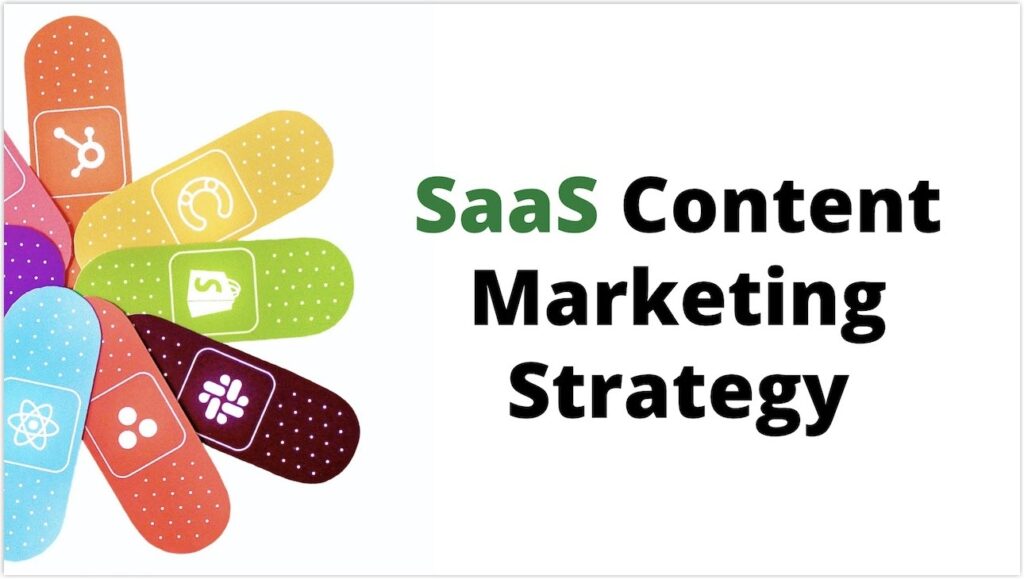 A company named CoBloom conducted a study on more than 250 top-ranked SaaS companies worldwide. According to the study, the SaaS companies that were focusing heavily on blogs received more than 45,000 organic searches on their website through their blogs. And the companies that were not maintaining blogs correctly received only an average of seven organic visits per day.
If you're running a SaaS business, you know that content marketing is one of the most important things you can do to grow your business. But how do you make sure your content is effective?
If you don't have the answer, you might have to spend some more time here on the post. Read it thoroughly, and I hope you will have a clear concept and answer to the question as you reach the conclusion of this post.
I've been doing SaaS content marketing for a long time. In fact, I wrote this blog post after writing 52 different posts on the topic over the past six years. That said, I believe there are several ways that you can improve your content marketing strategy to make it more effective in reaching your goals.
A Little About SaaS?
SaaS (Software-as-a-Service) is subscription-based (primarily web-based) software that allows you to use the software on demand. You don't have to purchase the entire product, just pay for the licenses you need and use it as much as you want.
A great example of a SaaS company is Dropbox. They provide cloud storage for your files and ensure they've backed up automatically in case something happens to your computer or phone. The more people use Dropbox, the more valuable it becomes—and this makes sense because there's no reason for people not to share their data with each other if everyone has access!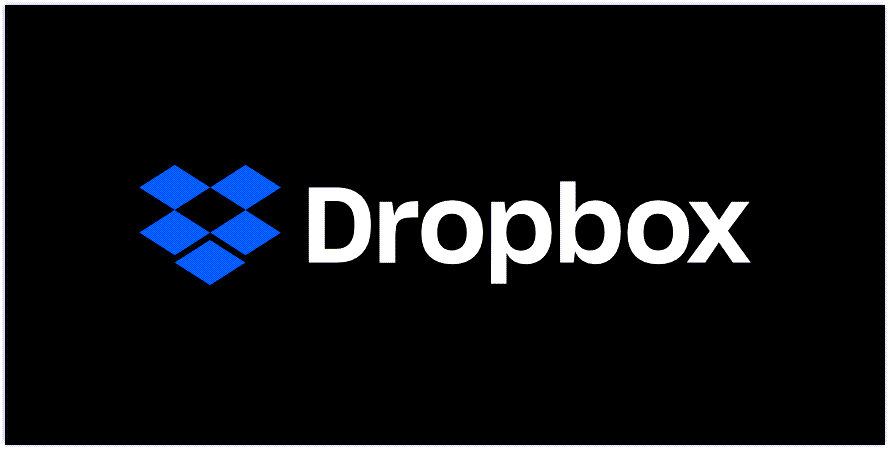 Develop A SaaS Content Marketing Strategy
Developing a SaaS content marketing strategy can be challenging, but it's essential if you want to succeed. A good strategy will help you:
Identify your strategic goals for SaaS content marketing,
Define metrics for those goals,
Increase brand recognition among leads who are higher up the sales funnel than you have previously targeted, and;
Develop a two-way relationship with your audience that encourages network effects and reciprocation to strengthen your business.
If done correctly, these tactics can also lead to increased customer loyalty and advocacy, which in turn helps grow revenue: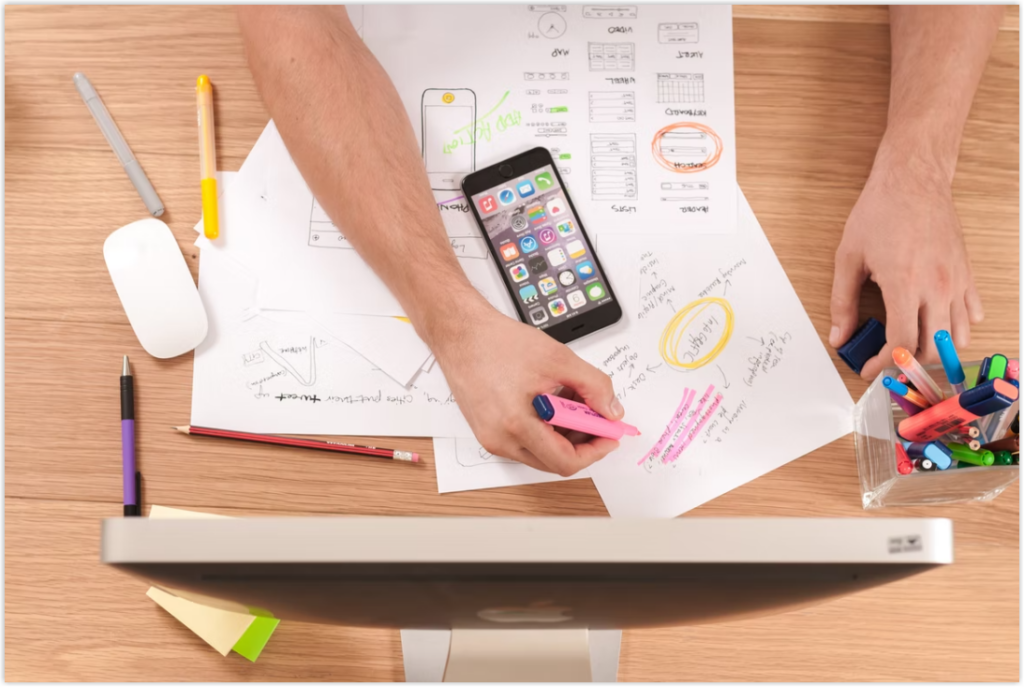 Developing a Content Strategy: A content strategy is essential to a successful SaaS marketing program. It will help you create and manage suitable types of content for your audience and identify which channels will be most effective for distributing it.
Content Marketing: This tactic focuses on creating valuable content for your audience and sharing it through relevant channels. It differs from traditional advertising in that it doesn't focus on selling directly to customers; instead, it aims to provide them with information that helps them make better decisions about what products or services will meet their needs.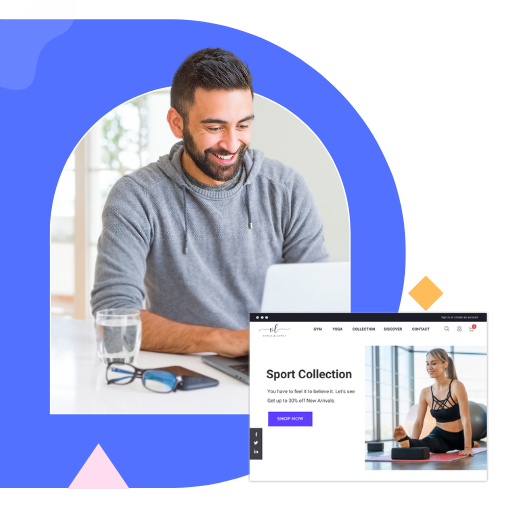 Try FREE Magezon Page Builder demo today
Easily create beautiful, engaging Magento website in any style whenever you want without relying on developers or designers. Just by drag & drop.
5 Useful Tips for a Successful SaaS Content Marketing Strategy
SaaS content marketing strategy is finding, attracting, and converting customers to SaaS products. It includes a set of actions that help you grow your SaaS business and attract customers.
The first step in creating a successful SaaS marketing strategy is defining your objectives for each aspect of your business: Whom do you want as customers? What type of customers do you want? Where would they be found online? How can those types of people find out about and purchase from you? What kinds of incentives will drive them over the finish line (I.e., free trial), etc.?
1. Analyze Target Audience Nature and Needs
You should analyze your target audience and its nature. You should understand your customers, their needs, and how they behave. To do that, you have to know how they use online channels. You also need information about their interests, demographics, and location to create an effective content marketing strategy for them.
If you want to know more about your competition's strategies in this area, plenty of resources are available on the Internet. Some good ones include Marketo's blog, HubSpot's blog, and Buffer's new eBook "Content Marketing Mastery." Thousands of content marketing experts can guide you or give you the right idea to start from.
You should know what type of content your audience would like to see. For example,
if you're a B2B company, you can start with infographics or eBooks;
if you're in the fashion industry, try creating a blog series about your favorite brands.
2. Write Relevant Content for Customers
One of the most effective ways to engage with your audience is by writing about their problems and frustrations. Write about what you can do for them, how your product or service solves their problem, and why it's worth paying for. If competitors are in the market, use them as good examples of what not to do.
Bookmark or Subscribe to Competitor's Blog
The best way to follow in your competitor's footsteps is to copy the ideas and keywords they focus on. From copying, I never meant copy-pasting. Keep an eye on competitors' blogs. As they publish some new post, copy that instantly and rephrase it in your own words. Do it fast because you would have less chance if the competitor's content is indexed first.
Use Paraphrasing Tool to Generate Unique Copy of Competitor's Content
But here, one thing must be mentioned rephrasing or paraphrasing content is not a quick thing. You will need time, like hours or even a day. And if you're not a good writer, don't expect to get the same results as your competitor will enjoy.
The best solution to do it quickly is a paraphrasing tool. And keep in mind that a conventional paraphrasing tool will not be helpful. You will need an AI-powered paraphrasing tool here because it's SaaS Content marketing completion, not an ordinary one.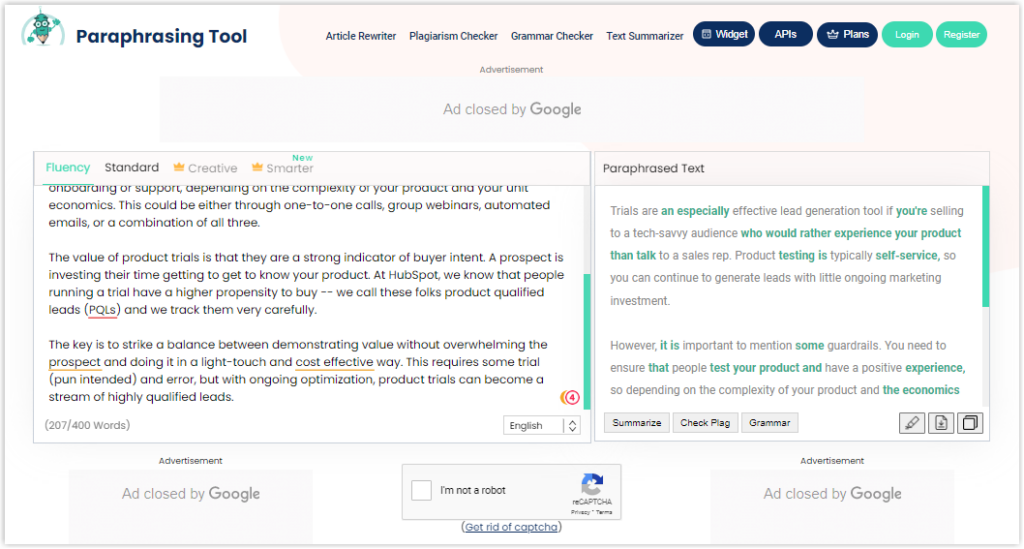 You can find hundreds of paraphrasing tools online. I personally use a couple of online paraphrasing tools to generate quick content without keeping myself busy for the whole day. If you have some tool, utilizing it is intelligent, and you can't call it cheating.
For example, if you have a calculator, doing calculations manually and doing them wrong won't be a good idea.
Write About What They Will Gain or Lose
You can also write about the time saved or gained by using your product/service vs. not using it at all! You can use testimonials from happy customers who have used these products before (or, even better – those who haven't but want them now). Make sure they're talking about how much money they've saved using this software rather than bragging about how cool their new laptop looks!
Another way to keep your audience engaged is by giving them a sneak peek at what's coming next. Maybe you're going to add a new feature or have some big news that can be shared with everyone in the community first! Give people something exciting to look forward to, and they'll continue returning for more.
Competitions and Contest is Another Good Idea for Engagement
You can also use your blog as a place to host "contests," where people can submit their own ideas for what they think would be helpful for the product. You get more feedback from potential customers, and they get a chance to win something cool! Additionally, you could run a contest by asking people in your community what they want from the software.
3. Reply to Every Lead and Hunt for Customers
A great way to keep your leads engaged and make sure they're not lost in the shuffle is by replying to them regularly. I know it sounds simple, but this can be a massive challenge for many companies that don't have a formal process for doing so.
If you don't have a specific strategy for communicating with your customers every day, here are some tips on how you can quickly ramp up:
Reply within 24 hours of receiving a lead (or first interaction). This will allow you enough time to gather information about their needs and intentions before responding with an offer or proposal.
Make sure that each reply includes at least one piece of content related directly to what they were looking for when contacting you in the first place – whether that be more information on products/services or something funny (like this article).
Replying within an hour or even a couple of hours gives your extra business credibility. You would have noticed on every top-ranked freelancer's platform that they give different preferences to the freelancers or sellers who quickly respond to queries. They even give you a badge or tag which shows the customers your response time.
So, respect every query and try to respond as early as possible. This habit will bring more business to you.
Let me explain with an example. "If you're hungry, and you go out searching for food. You reach your favorite restaurant and find out that it's closed for some reason. Will you come back hungry? No, you will find another restaurant to eat at there. The same applies to leads. If the customer doesn't get a reply from you, he will contact some other business, and you will lose a potential lead."
4. Utilize Automated Tools
You can also use automated tools to help you save time. These tools will help you scale your content marketing and improve the quality of your writing. Some examples include:
A tool automatically generates various types of infographics based on specific parameters (for example, if someone has been referred by an article published on [company name] during the last month).
A tool to write content automatically, like a paraphrasing tool. An AI-based paraphrasing tool can help you generate quality content with all the keywords in just a few seconds. Paraphrasing tools will not only save your time and cost, but they can give you an extra advantage over your competitor.
Keyword finder tools are also available to help get your competitor's keywords. There are various premium keyword finder tools. Without these tools, no marketer can plan a content marketing strategy because it tells you what competitor is targeting, which keyword has potential, and how tough the competition is. The toughness of the competition will reveal how much effort would be required to get the top positions.
5. Stay a Step Ahead of Your Competitors in SaaS Content Marketing Strategy
In the earlier part of this post, I have already narrated one of the tips to stay ahead of your competitors in SaaS Content Marketing strategy. You can scroll up and read that if you somehow skipped it.
Competitor's Keywords Can Give a Good Idea About Their Strategy
I also talked about keyword tools in the recent heading. Get the help of some premium keyword finder tools to get keywords your competitor focuses on. Once you get the keyword list, you will have almost 50% idea of your competitor's content marketing strategy.
Analyze their strategy and use your brain to add what your competitor missed. This will give you a better SaaS content marketing strategy than your competitor, and hence you will have better chances than your competitor.
But remember that you have just a 50% idea about the competitor's strategy, and that's not enough to beat and stay ahead of them in SaaS marketing. They would be utilizing other channels to keep users engaged. Subscribe to their channels and keep an eye on what's new they are doing or planning to do. And then plan it better to do it better.
Get as much information as you can and then think like a master planner to see what's that thing your competitor totally ignored or failed to focus on properly. Enlist all the loose points in your competitor's marketing strategy.
Make a plan and cash that ignorance or lose points and plan in a better way. You will have an excellent chance to stay ahead of your competitor if you give extra focus on what your competitor totally ignored.
Conclusion
Content marketing is a crucial component of any successful SaaS company. It can help you build your brand, attract customers, and keep them happy. If you want to implement a SaaS content marketing strategy, try these tips I just stated.
Here, I've tried to narrate each point in detail so you can plan your SaaS business content marketing strategy. And I hope I have already answered most of your questions here while explaining various points. I'm sure now you have a clear answer to how you can develop a successful content marketing strategy for your SaaS business. So with all these hopes and best wishes, I would like to end this post.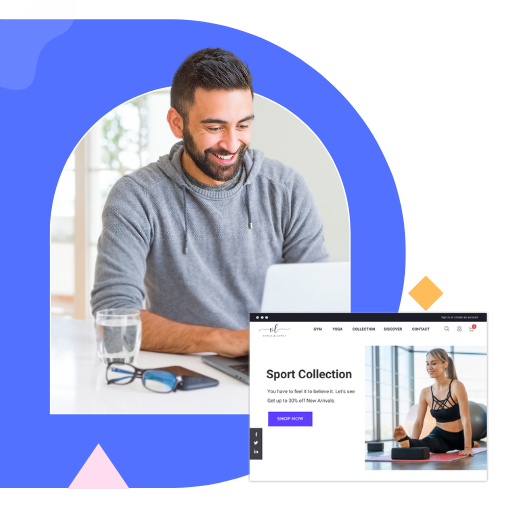 Try FREE Magezon Page Builder demo today
Easily create beautiful, engaging Magento website in any style whenever you want without relying on developers or designers. Just by drag & drop.
About the author:
Atif Shahzad is a passionate content writer and blogger. Being devoted to making a difference through
his publications, he chose to blog as a career during his academic years. Compiling his knowledge of
Information Technology, he is pursuing to present technological solutions through his writings.