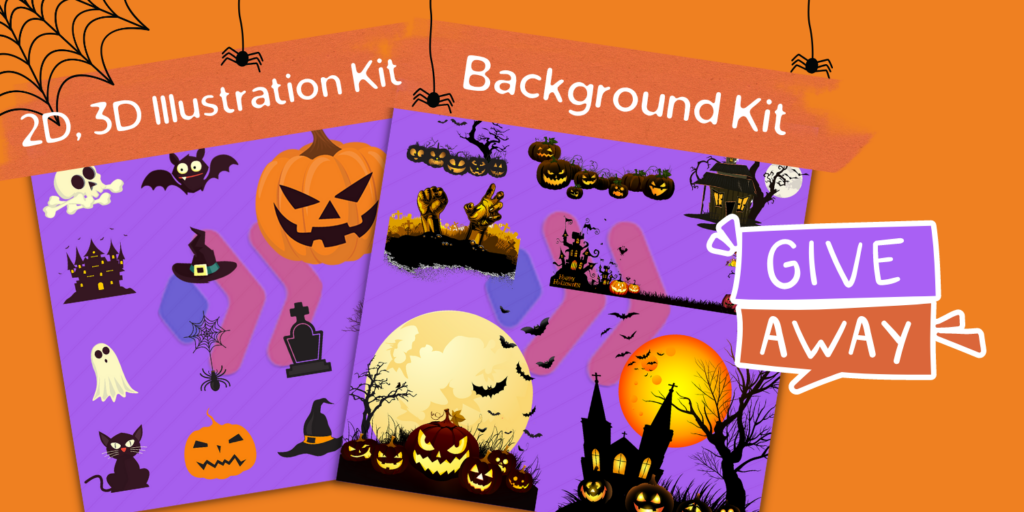 Trick or treat! Halloween is only a few days ahead. Have you decorated your website? Here are our last-minute FREE icons and illustrations to download only for you. Let's stand your site out this holiday season and increase the conversion rate!
In this collection, you'll have more than 100 high-quality and carefully chosen icons and illustrations of a witch hat, broom, spider, pumpkin, etc, in PNG and SVG format.
List of Magezon Treats
2D Illustration Kit
This unique collection includes 19 free icons to download in a simple drawing you can place anywhere on your website. Add a festive atmosphere to help visitors remember you more for FREE.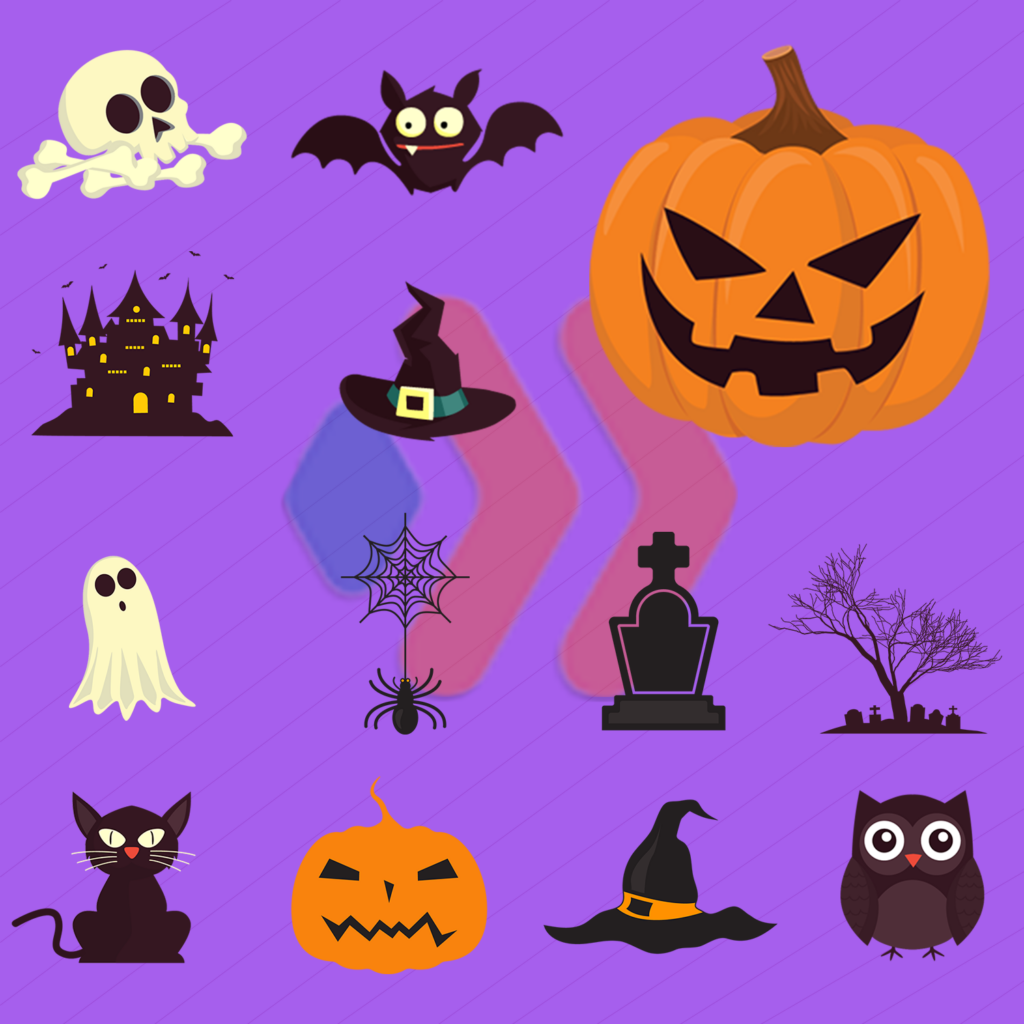 See the below landing page example from Magezon's Halloween special discount to discover how we use the illustrations in practice. Get ready to impress your visitors!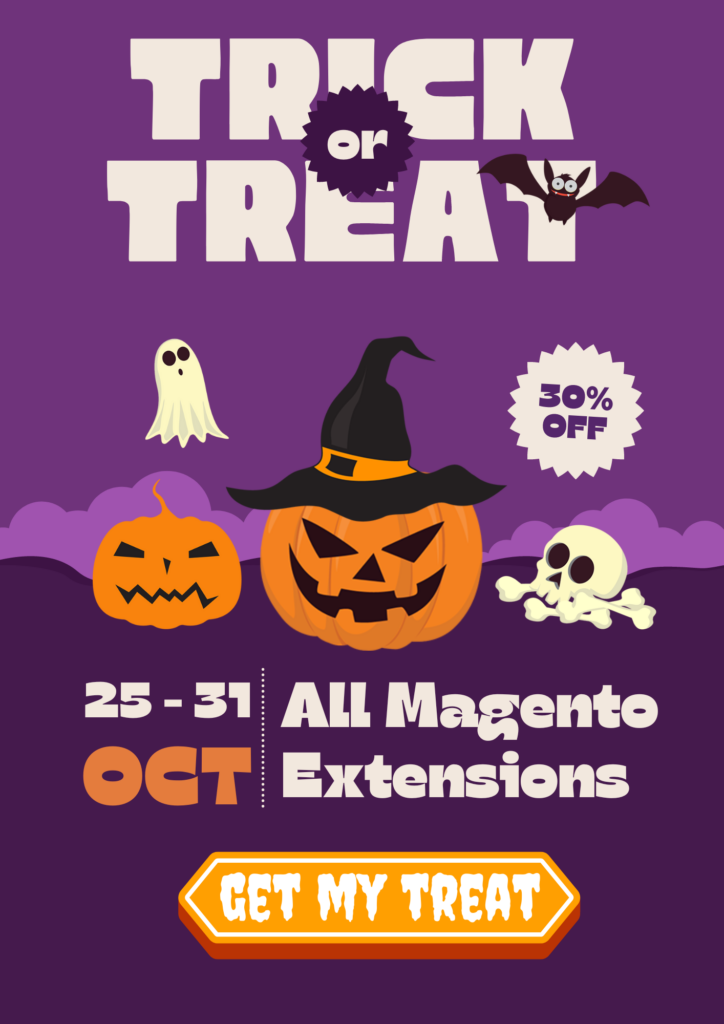 3D Illustration Kit
Get ready to spice up your website even more with this 3D illustration kit. We'll open the door to a fantastic Halloween world with stunning spiders, ghosts, ravens, skulls, and cats, the free icon download of this scary holiday season.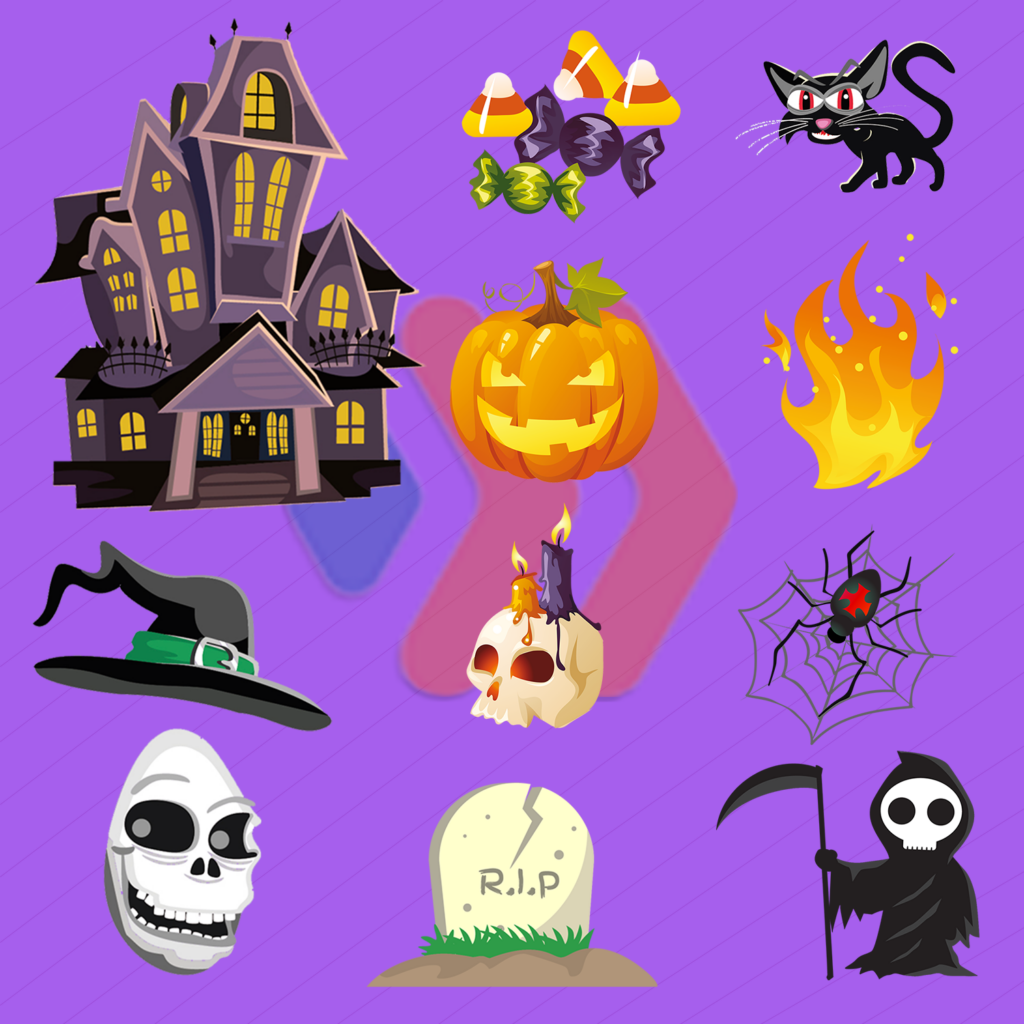 Background Illustration Kit
A good picture can not only have the main details but also need to have a good background. Therefore, we've compiled a separate collection for Halloween background details. Combine them with other illustrations to create a fantastic website for your visitors.
See the example below of a sale-off banner we've made using all the illustration kits if you need inspiration.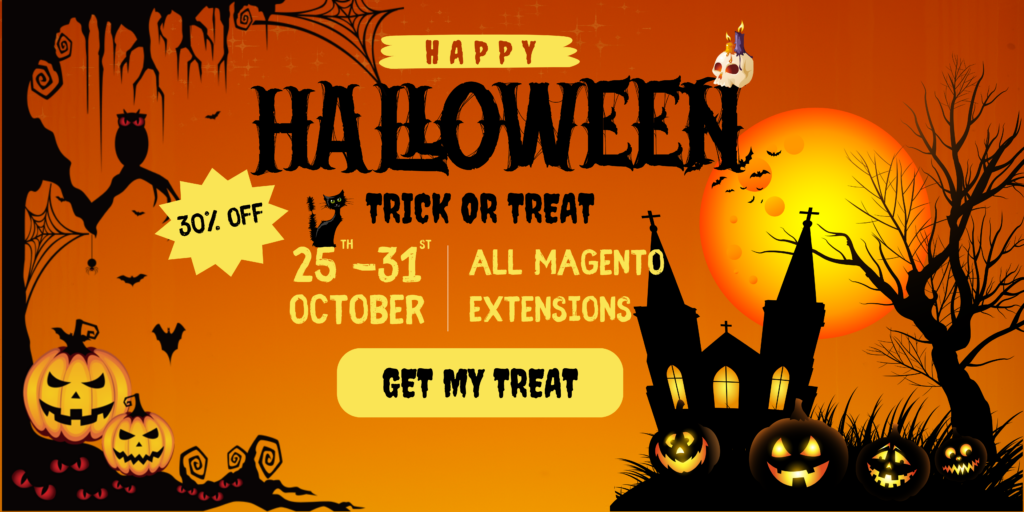 Disclaimer
All the illustrations should only be used for non-commercial purposes. You cannot sell them on any platform. If found, all the kits will be unavailable immediately.
After Halloween, the kits can be set private at any time without notice.
By downloading, participants take full responsibility for anything that might happen and release Magezon from liability.
Sending You a Big Thanks
So a festive season is about to start, and Halloween is just the beginning for us. Thank you to all readers and customers who've accompanied Magezon so far. These illustration kits may not have much value, but they are a way to show our gratitude. Don't forget to keep following Magezon to be updated with all the news about Magento and eCommerce website tips. Expect the next version of our page builder with lots of significant upgrades.
We wish everyone a happy and unforgettable festival.
Try Magezon Page Builder demo FREE today
Easily create your festive Magento websites in any style whenever you want without relying on developers or designers. Just by drag & drop.