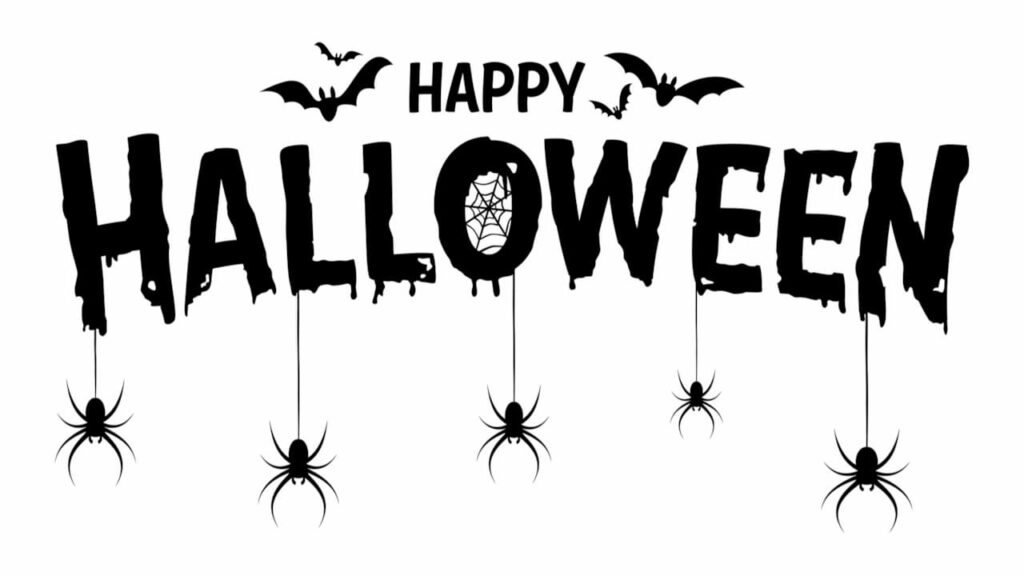 Halloween is just around the corner! Are you planning a special discount event to boost sales through a fantastic website but don't know which font to use? There are many spooky fonts to choose from, making it difficult for the designer. Worry no more; in this article, we bring you 55+ scary Halloween fonts to make your site stand out. Read till the end to discover all of them and pick the most suitable one for you.
Brush Stroke
This jumbled font claws its way across the page in a rough yet recognizable fashion, giving off a raw and vintage design vibe. Unmistakably, this is a typographical masterpiece with the word "thriller" written all over it. The font's primary brush stroke is rough and grungy.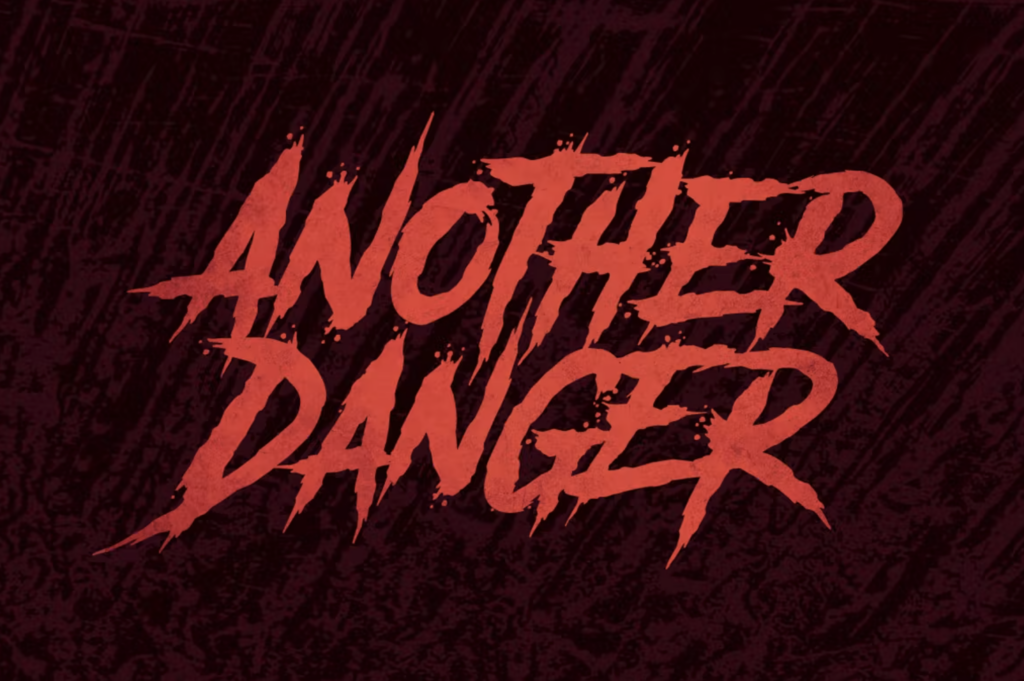 When this aggressive, all-caps font is combined with color, particularly red, it conjures images of the pinnacle of 1980s horror. This font is the front-runner due to its brush strokes and horror-themed additions to movie posters. Famous movie posters like those for "John Wick," "Kong: Skull Island," and the all-time B-Movie horror classic "Gremlins" all include this enticing horror film typeface.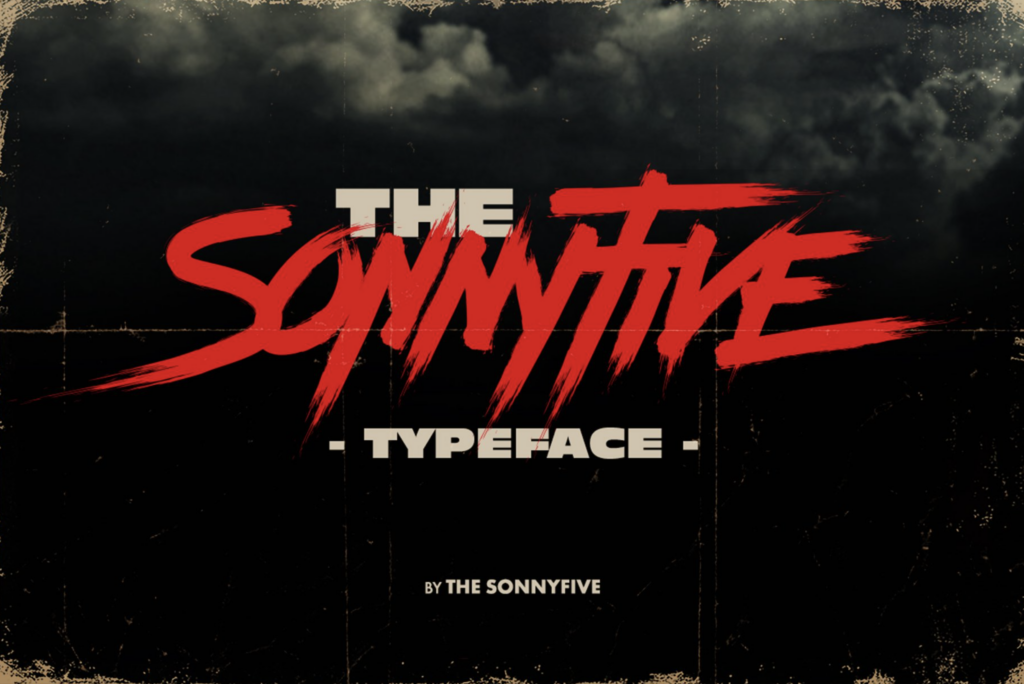 Is that the remnants of a fire or a gruesome scene? We're not sure about this gorgeous brush script font. However, there's a strong presence of an unstable and emotional link to the horror category, making it easier for the designer to elicit emotion from the font. It is undoubtedly among this list's cool horror fonts!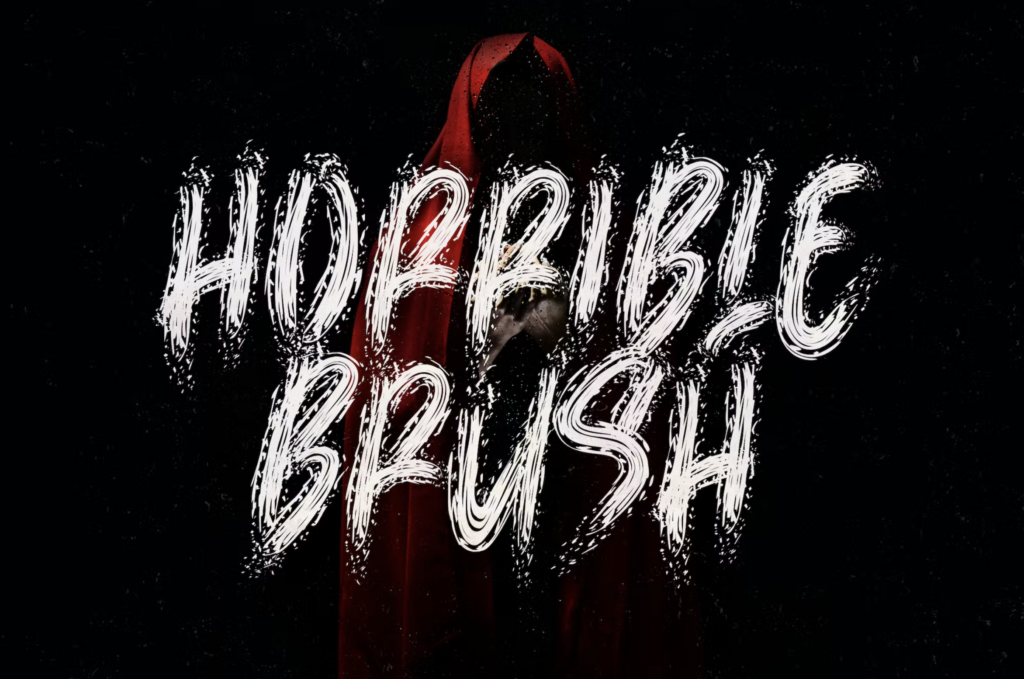 Abnormal contains four weights of primary but magnificent characters that may be horrifyingly lovely when used in one design project. This sans serif font would be ideal for a branding design. To produce chilling effects, you might work with your design in color and typeface alone on a solid backdrop.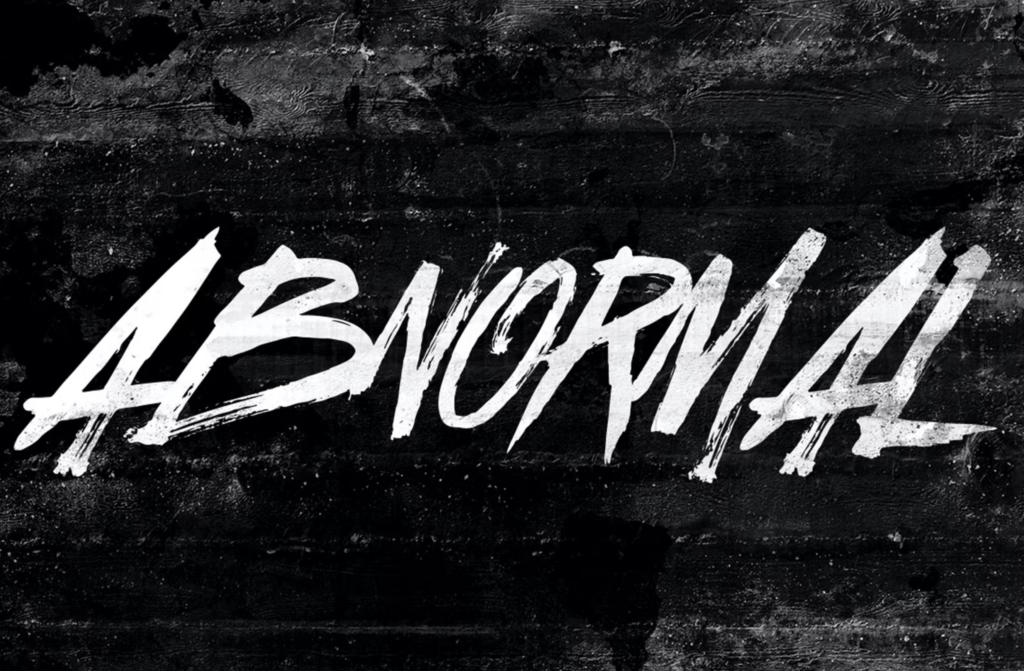 This font can be used in design for suspense, mystery, graphical pull, and forceful presentation by a freelance designer. Blood splatters offer the unsettling unease every designer seeks to achieve in their work. In addition, horror Joys has title pages and an enticing font for horror movie posters.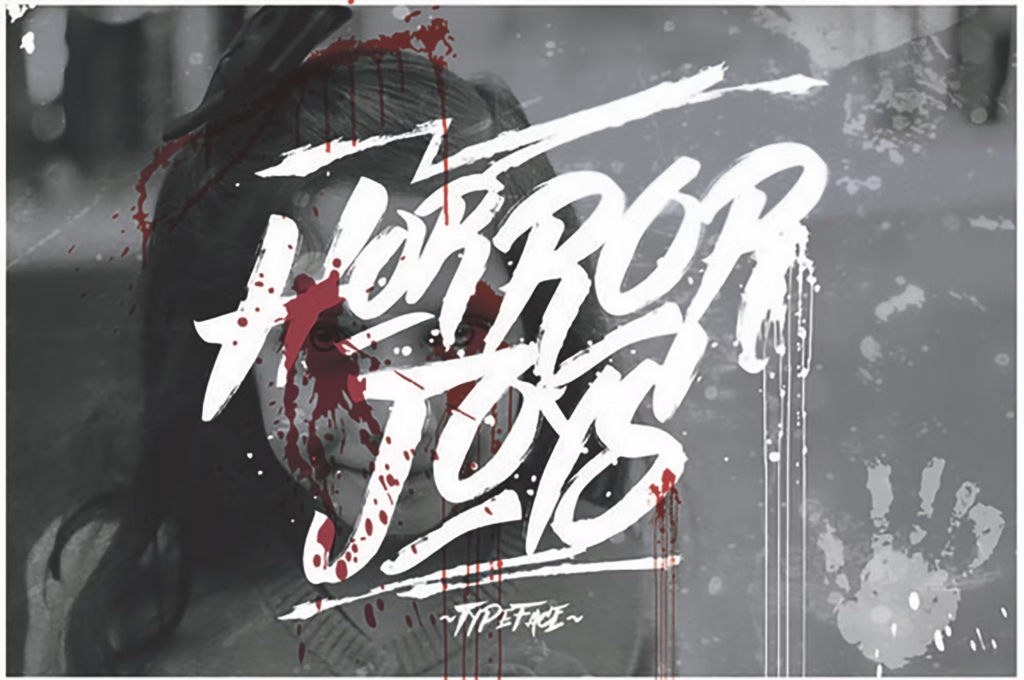 Chapters, based on the top-selling Haze Typeface, offer unrestricted access to a terrifying assortment of letters. That's a good one for use in headlines or as a header for a chapter. The extra emphasis required from these freehand strokes is provided by the underlining included in the font.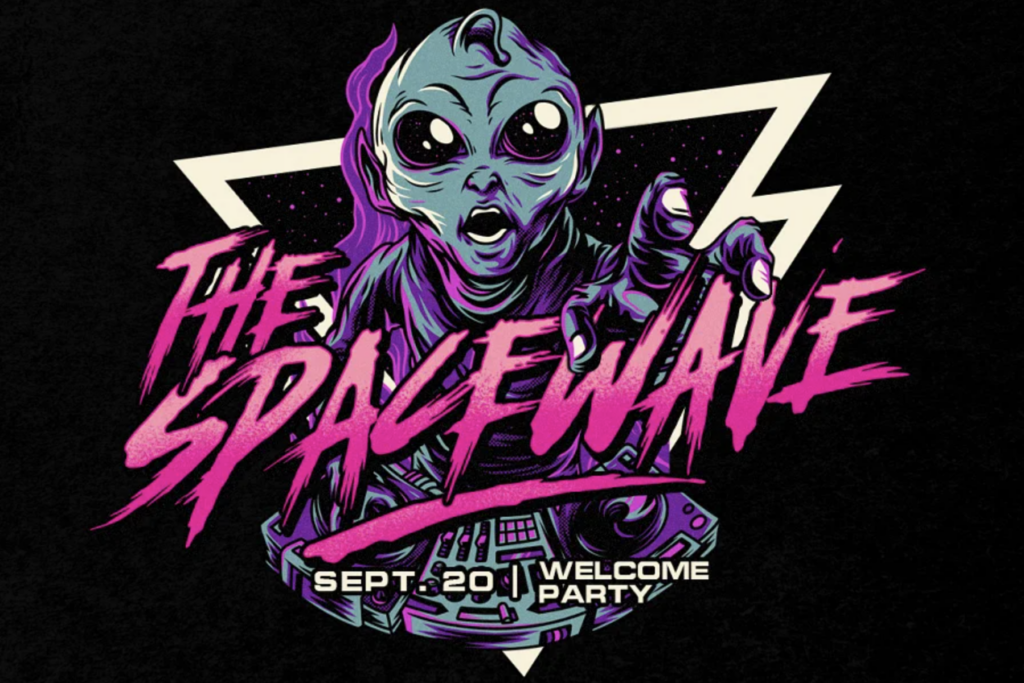 Okami, which pushes the boundaries of vintage horror design, may be used in monochrome or colorized fields. Adding a gradient to fade down to the tips of this grunge stroke would assist in emphasizing the general sensation of unease in the design.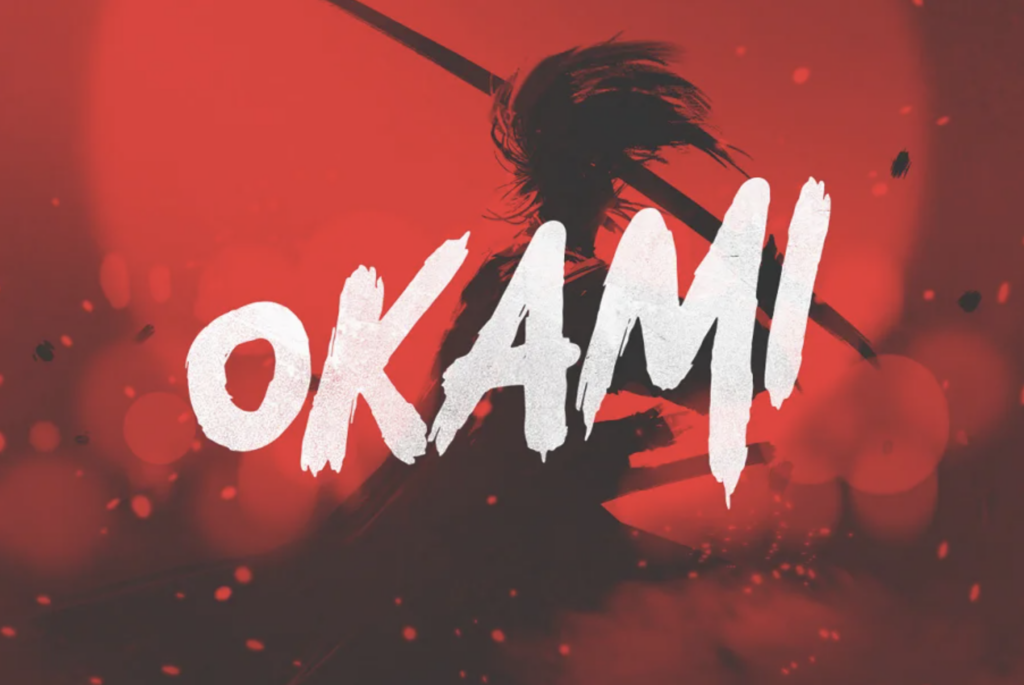 Just grab a paintbrush and start splattering blood all over the monitor! Whenever this font is employed, it instantly creates a chilling atmosphere. It is perfect for any Halloween-themed occasion, from invitations and postcards to posters and titles. Malabo is one of our list's favorite vintage, awesome scary Halloween fonts.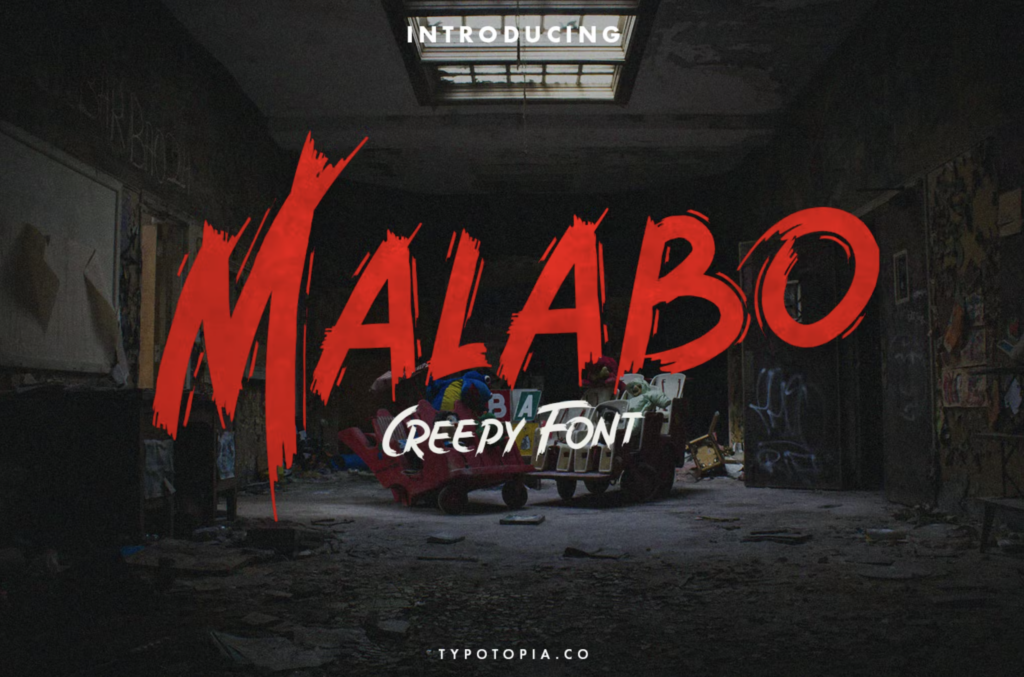 This frightening font has two different files to pick from, increasing its potential for creating a genuine horror atmosphere. Screen designs for horror video games may benefit significantly from this technique since it can provide an air of mystery and suspense to the player's experience. In addition, designers of consumer goods are on the hunt for a specific horror brush font that will offer their products a distinct appearance.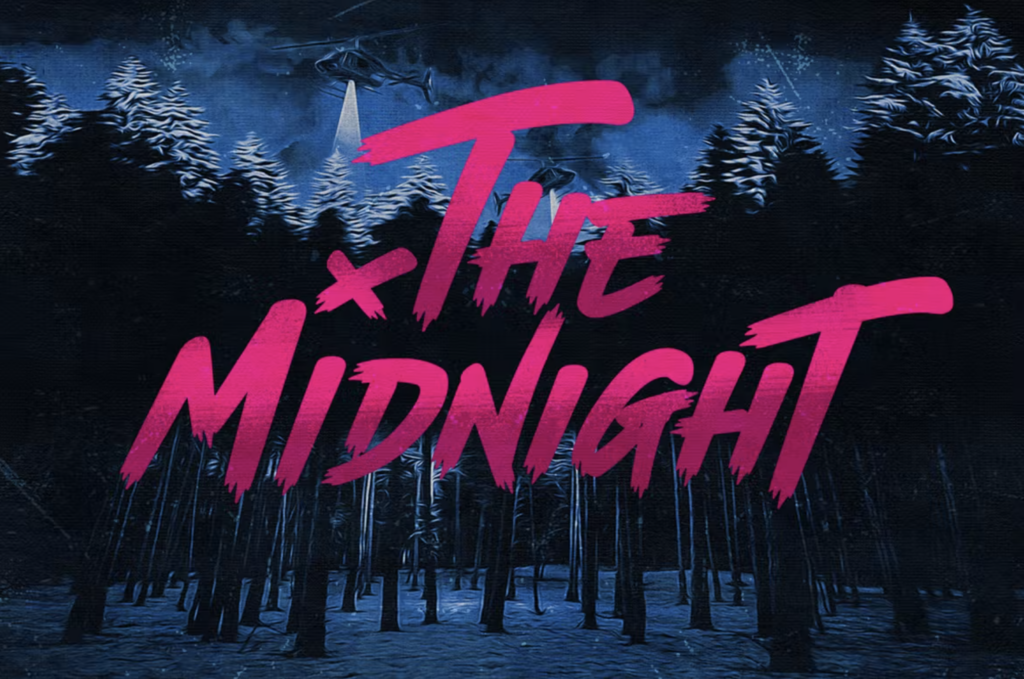 This handwritten horror note on any wall is the ideal typeface for the designer to use in the design. The writing with paint (or blood) makes the horror design components frightening. The art of horror is not only the message but also how the message is left. This font's brush strokes achieve that, delivering an unsettling message that captures the audience's attention.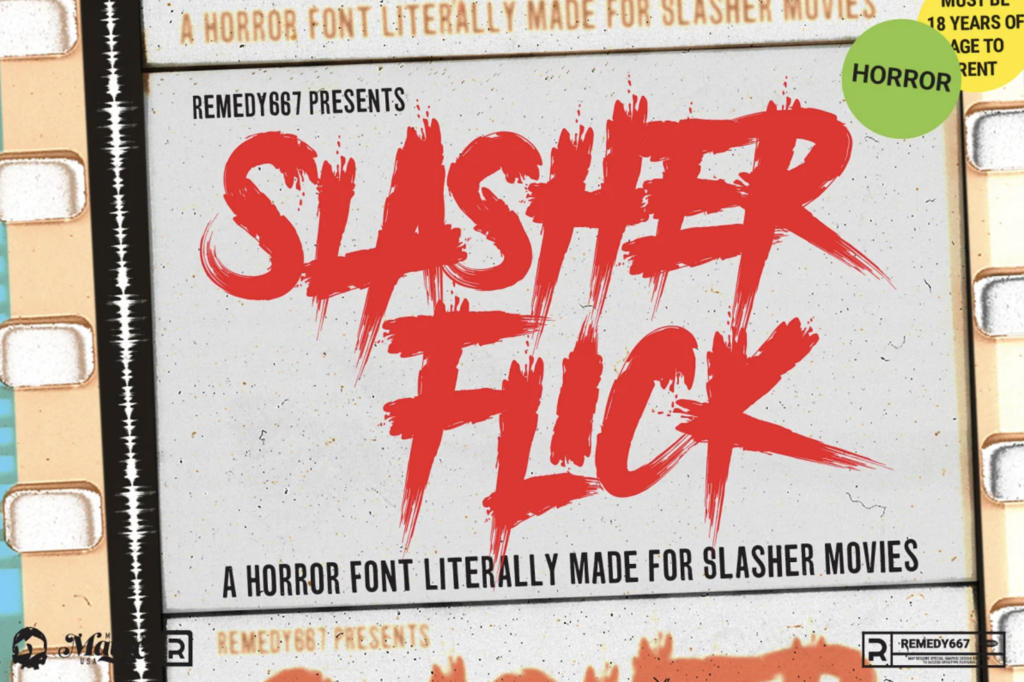 The two font files, one standard and one diagonal are meant to inspire originality while designing for the horror genre. The rough edges are consistent with a classic horror vibe. This decision for a scary design subtitle helps to make a strong statement. This font's adaptability stems from its ability to use only one or two typefaces to convey a wide range of emotions, in this case, fear.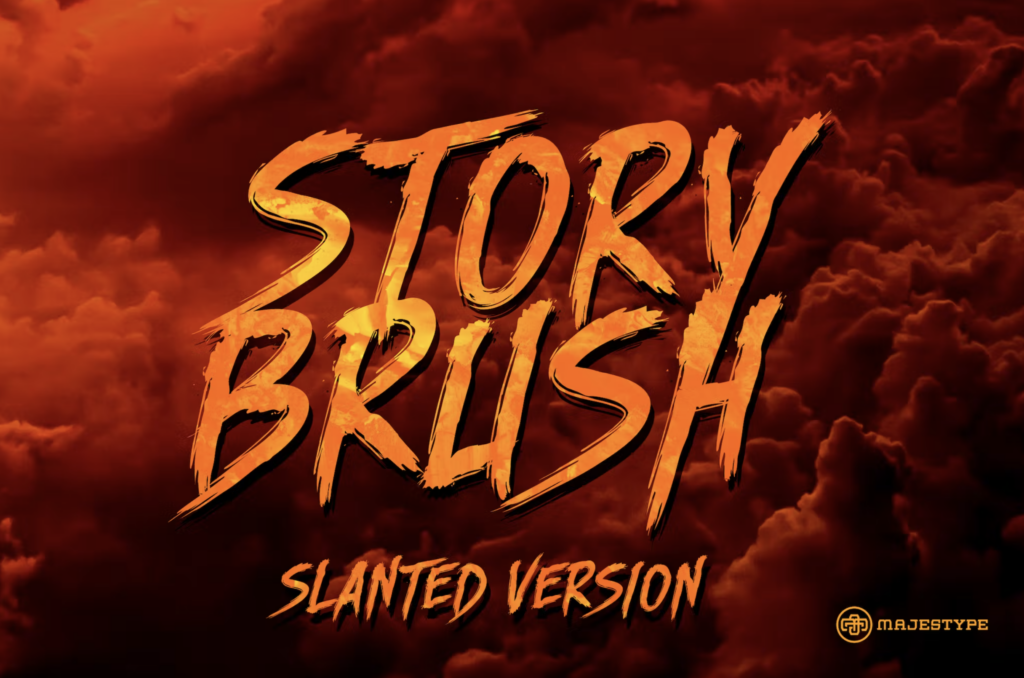 Try FREE Magezon Page Builder demo today
Easily create your festive Magento website in any style whenever you want without relying on developers or designers. Just by drag & drop.
Gallow Tree, a horror film poster font, is aggressive and edgy. This brush-style font is eye-catching and appealing. An ardent designer may produce bold headlines, and the capital letters throughout the font have headline material written all over it.
True Lies is a sleek horror design typeface that is narrow and harsh with brush strokes. It can be used on a monochrome canvas to add a pop of color to a project.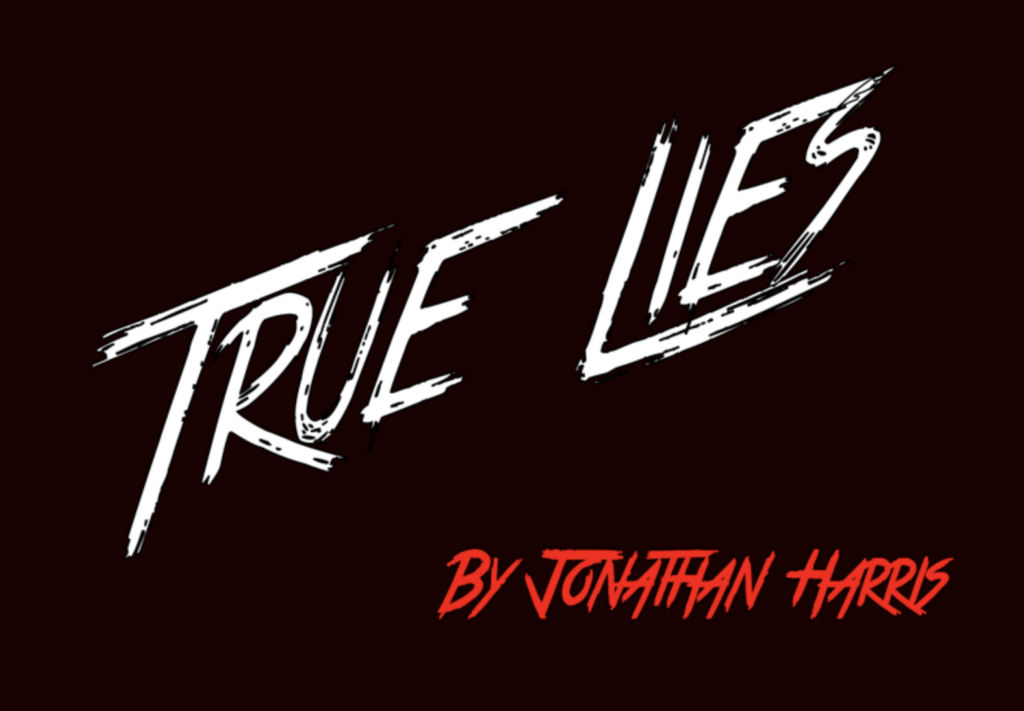 This classic film has a vintage font to go with it! This horror-inspired font is available in flat, outline, and shadow variations and serves as a core piece with a scary twist for that movie poster you're working on.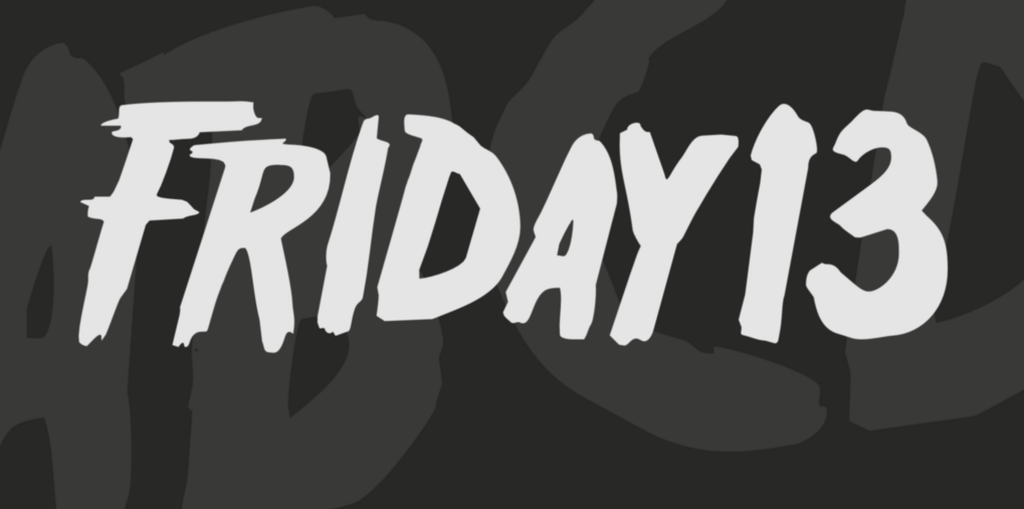 A smooth brush stroke emphasizes the role of surprise sense in creating frightening patterns. Spookhaus achieves the same results as other compelling fonts of the same style while using a much more subtle brush-stroke appearance. The ideal way to utilize this superscript and subscript style font is to pick up a paintbrush and use it to create a statement on a poster or paperback cover.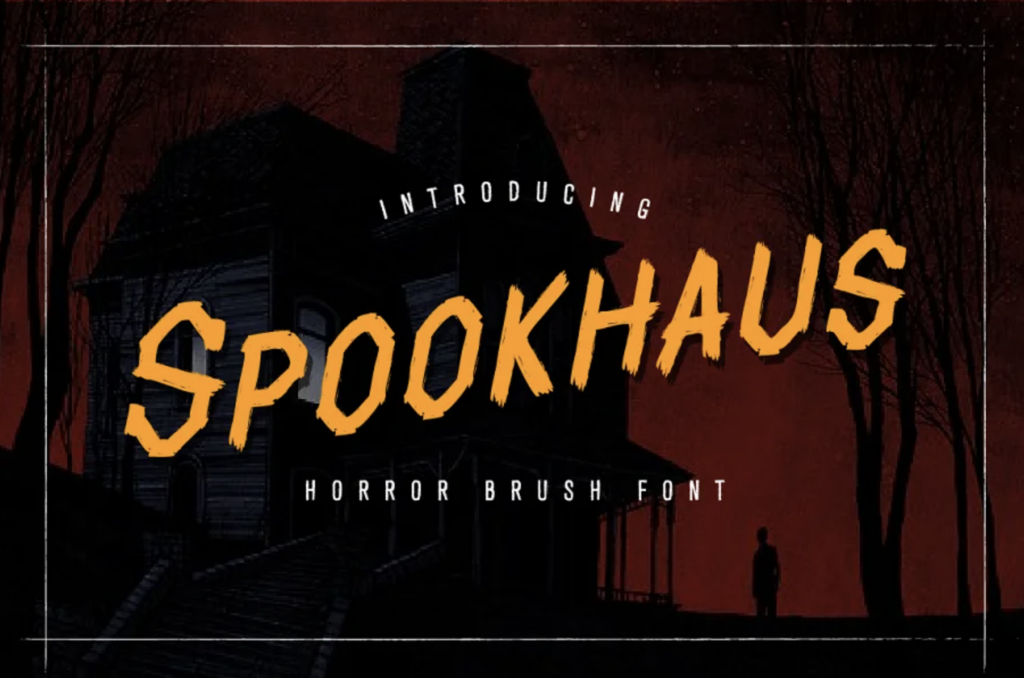 This horror font's energetic brush strokes contribute to its flame-like appearance. It is unsettling and causes movement in the design. It's everything in capitals to get the audience's attention, like with many horror fonts.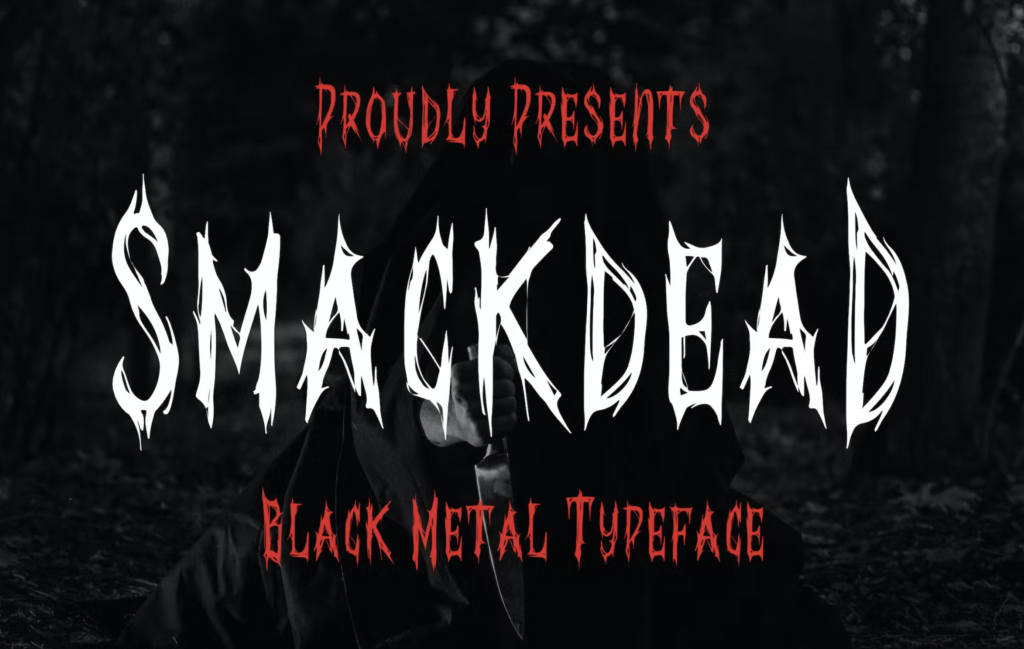 Dripping
This font drips with the expectation of some horrifying surprise around the corner. All-caps, especially when it spills over the page, add a dramatic effect that can rev up the energy of a design. Goosepimple is a font that can use elemental design concepts by expressing a mood or an emotion in a visual composition.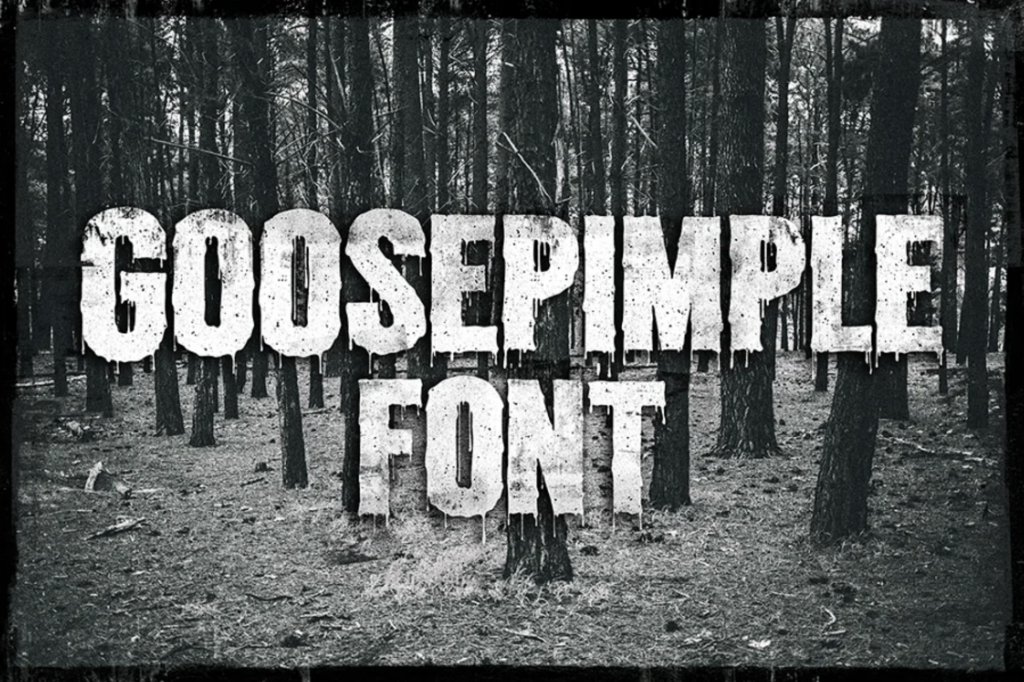 Dark Graves is a cartoon font that would look great in a school environment for Halloween-themed activities. One way to display this font's powerful and thick lines is with horror-themed banners.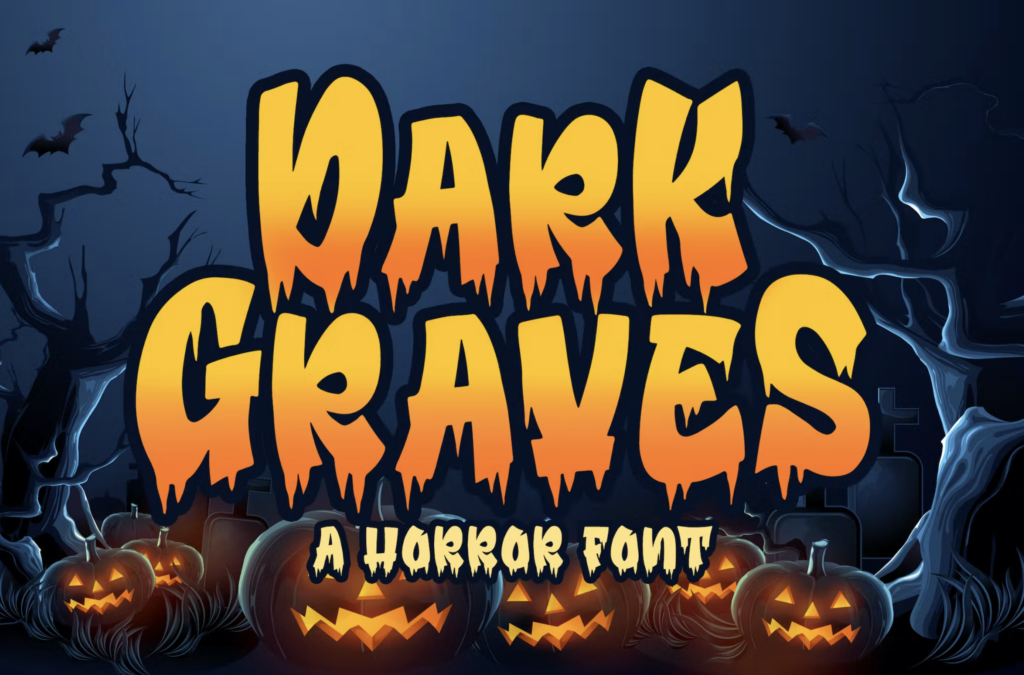 Every design concept should always have a font that fits the "nightmares from childhood" aspect. This font was designed to seem like oozing slime over prominent, blocky characters. Every graphic designer should have this typeface in their toolkit since it's perfect for creating a scary design for a website or a spooky Halloween party invitation.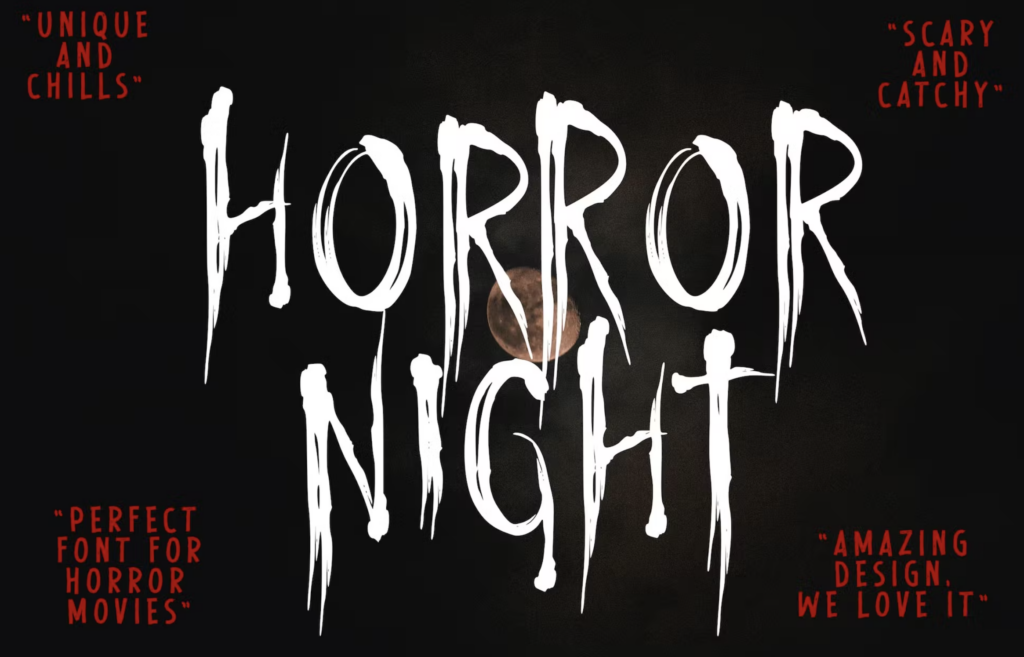 The best 55 scary Halloween fonts list needs a fun, frightening font, and Dead Night is on top of the list. In the spirit of Halloween, you can use this handcrafted font. This was intended to seem scripted and formulaic. However, this typeface would look great on posters for the event.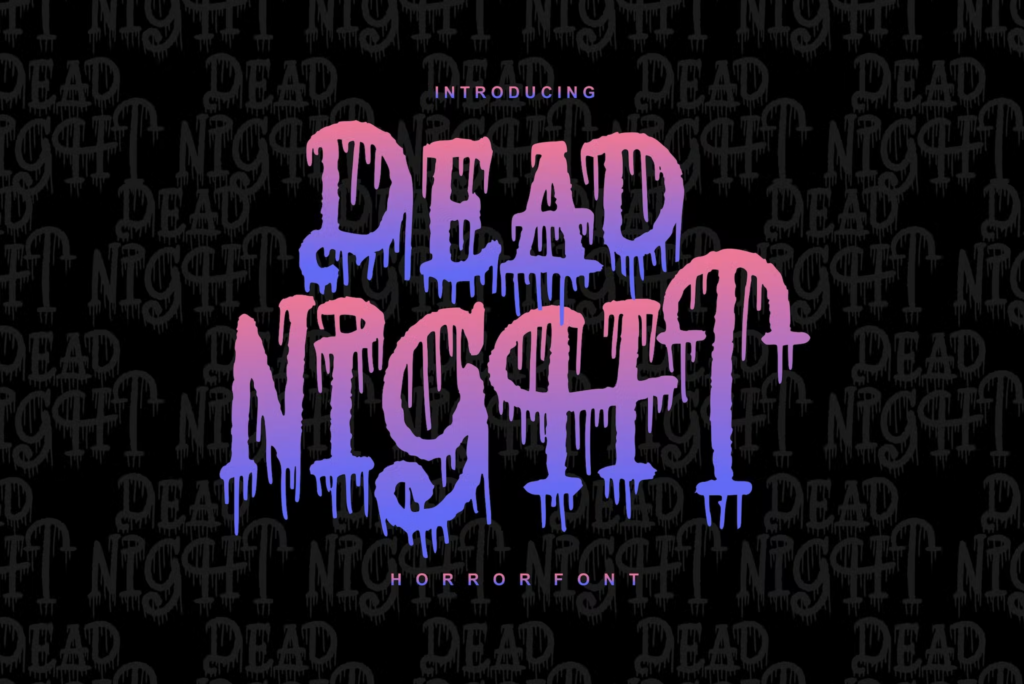 You Murderer is a bleeding typeface that cascades over other elements in the design. Designers can use this font in many ways to hint at something or tell the whole story of a horror movie.

Plasma Drip looks like slime that drips from the tops of the letters with two variations: a solid and an outline. The font's versatility in allowing for lower- and upper-case characters sets it apart from other scary Halloween fonts.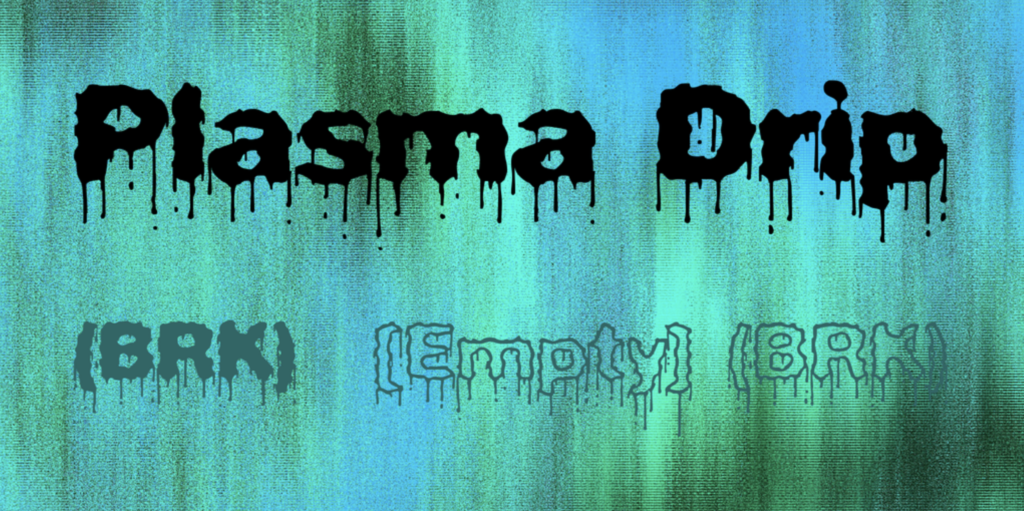 With an alien vibe achieved using an all-caps font and dripping letters, Stranger Creature is "suited for horror literature." Again, it feels like a horror movie set in the 1990s, except this time, people are lost in the woods, and something is hunting them. Even though it's a relative newcomer, this font nonetheless makes the best 55 scary Halloween fonts list because it looks like the classic style of horror book covers.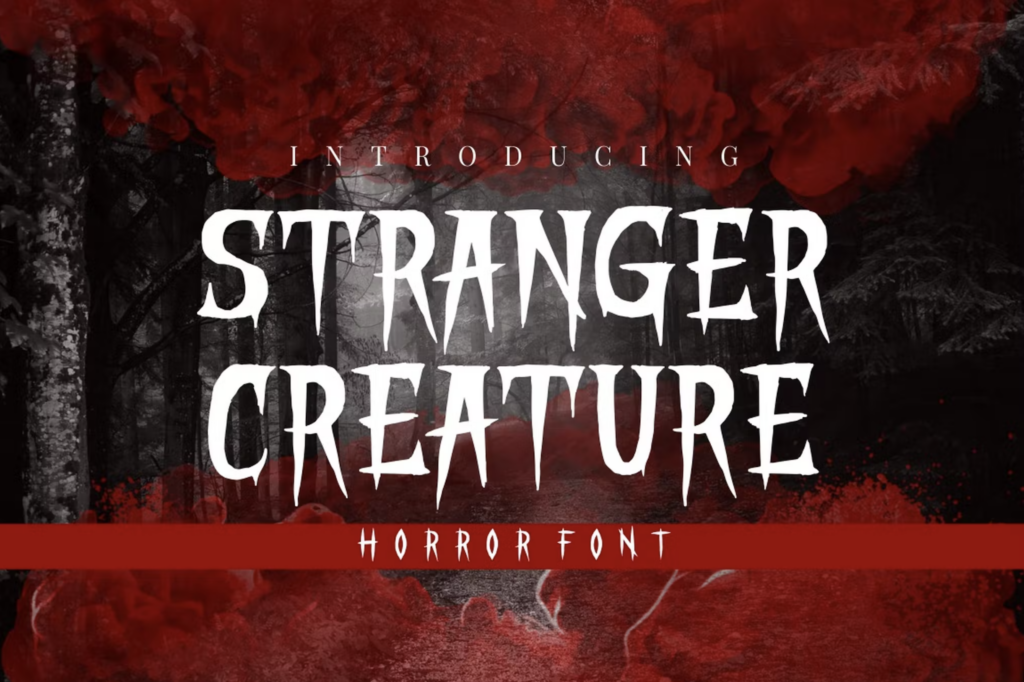 Monsterfield is a blood-stained, scary Halloween font. This font is ideal for brochures, movie titles, websites, invitation notes, etc. It is available in both lowercase and uppercase lettering. Furthermore, these letters' properties include capital and tiny characters, digits, and punctuation marks.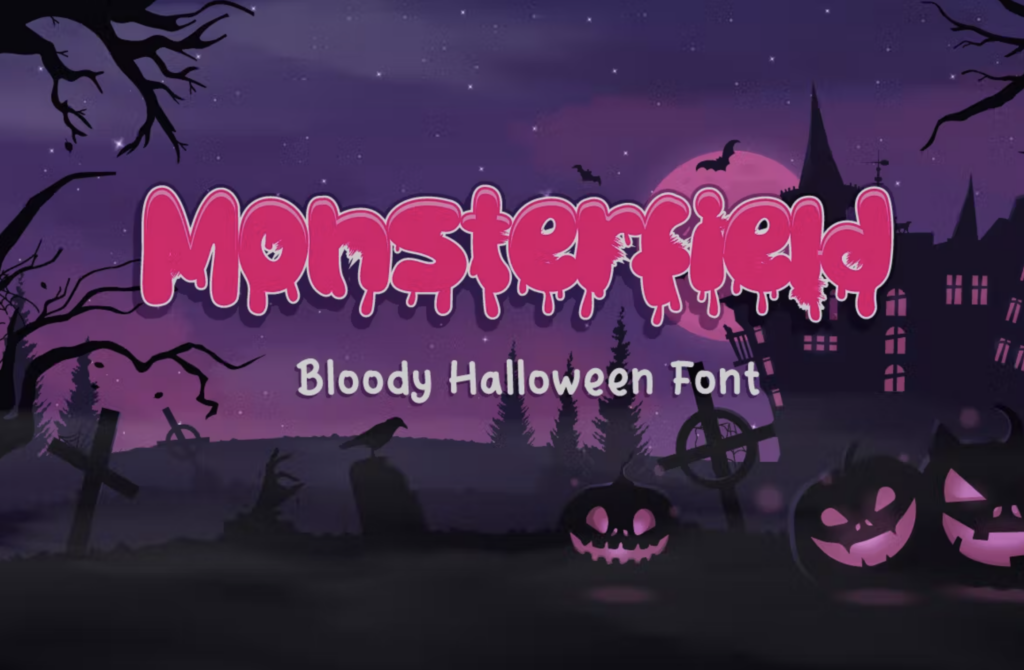 Serif
45k downloads have proven this classic horror font style's appeal. It has a crisp and cutting blade-like appearance. This typeface is suitable for any modern project that requires a terrifying look to reinforce the concept of a traditional horror design. American Frights is unquestionably one of the top 55 scary Halloween fonts!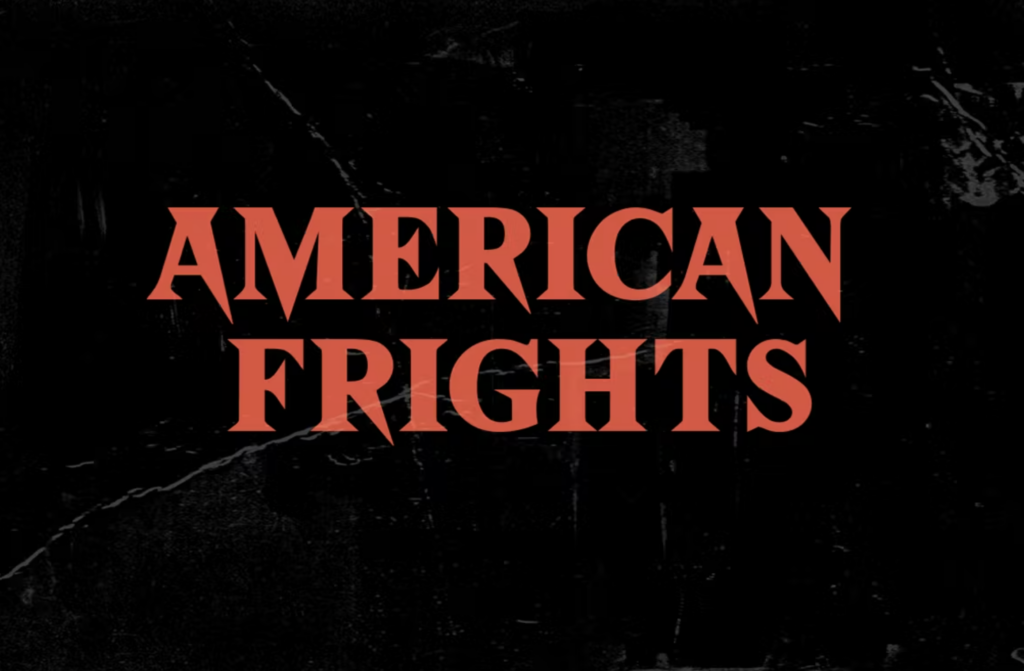 This serif font uses capital letters to generate a bold, prominent look on the page or screen. Horror tales need bold headlines, and this font delivers. The weight contributes to its suitability for designer-friendly headings, titles, and subtitles. This typeface might efficiently be utilized as an introducing element to new horror fans anywhere in a children's horror novel.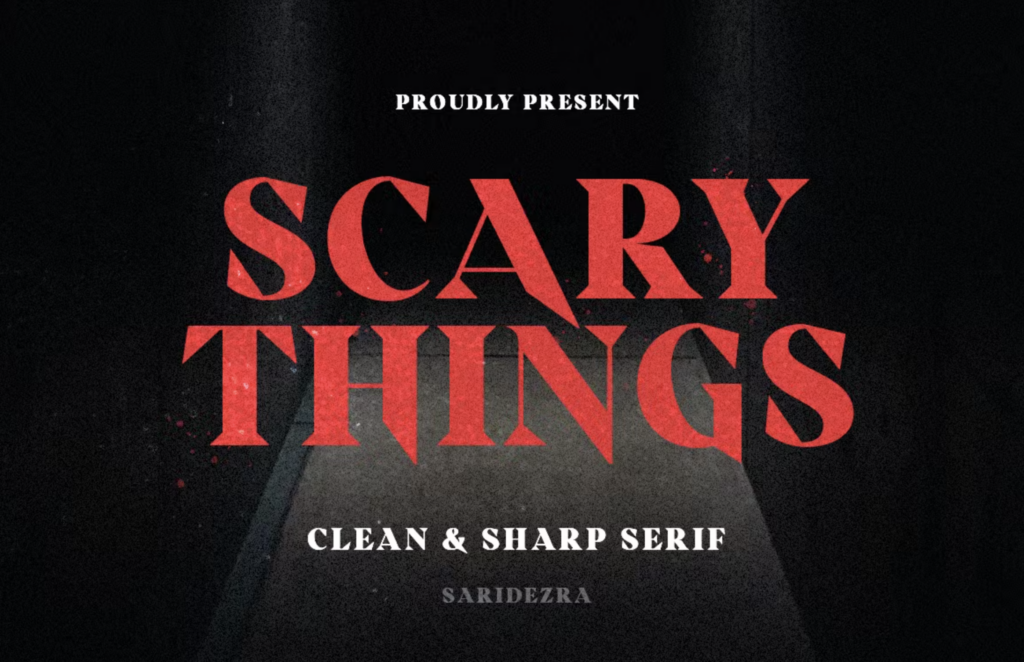 Upjohn is a font that adheres to the excellent horror design fundamentals of not having many variants. The big brush strokes and all uppercase are crucial to horror design. It is intended to be unique in appearance and custom-made for horror poster designers or a horror movie poster font.
In addition, Upjohn is a powerful and eye-catching typeface that works well as a headline on various modifications and sizes of items for designers.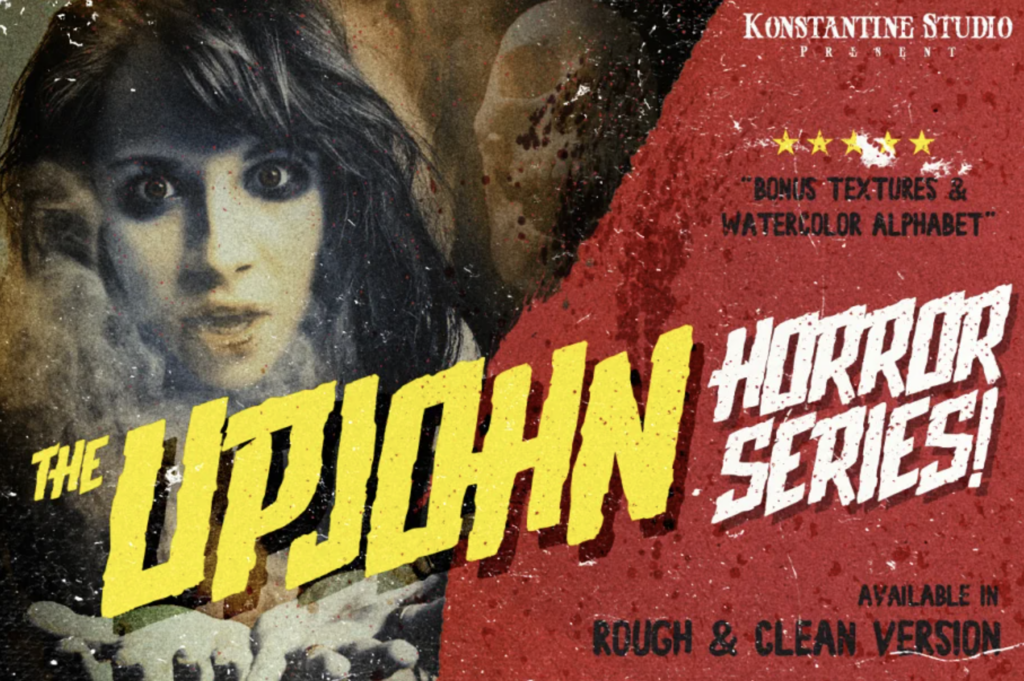 This horror display font captures the mystery, tension, and gloom of a horror scene in literature or film. With glyph components included inside the font, it offers its sense of design without the need for additional graphics or messages. By itself, the font conveys meaning via the words. However, freelance designers might add this to their toolbox and get an advantage by using typography as the weighted component of their catchy headlines.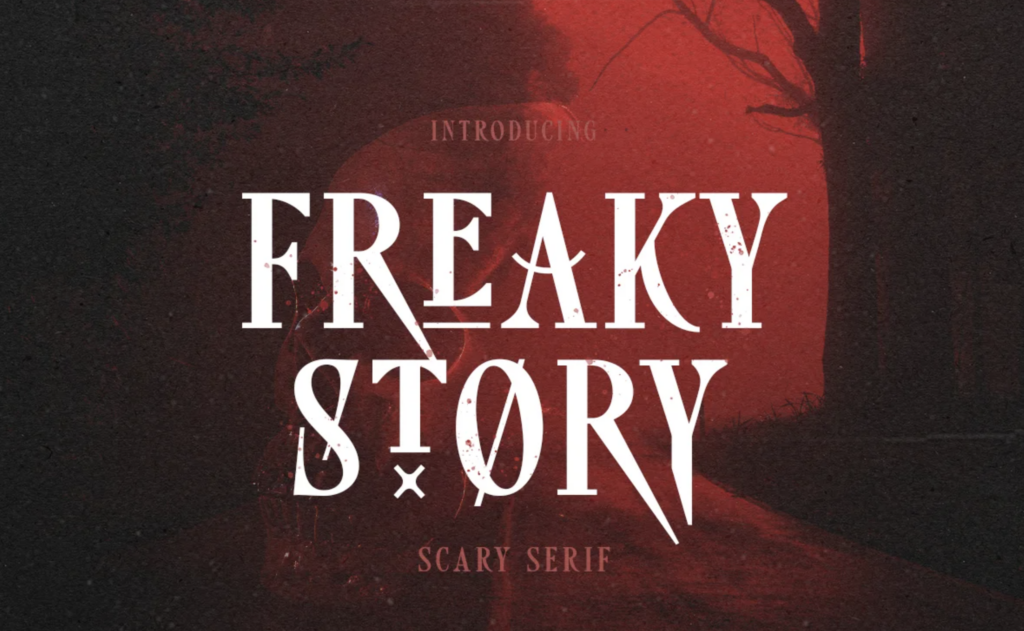 Creepshow is a typeface that operates under the constraints of mystery. The typewriter design lends a strong feeling of continuity, and the broken look adds to the eerie idea of what is missing or who has disturbed this region. This typeface captures the sense of mystery that is intended in horror design. Its added roughness contributes to the dirty, worn look.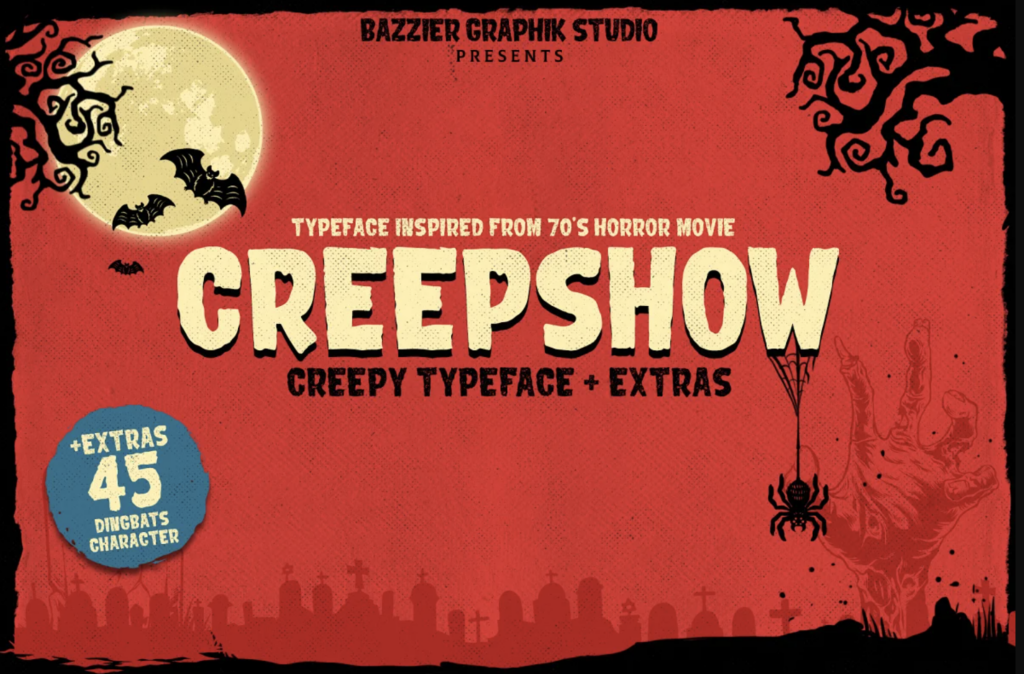 This sans serif font is similar to the popular Impact font but with razor cuts and age added for impact. This typeface's delicate lines in fading and deteriorating, making it a must-have in every designer's free font collection.

Try FREE Magezon Page Builder demo today
Easily create your festive Magento website in any style whenever you want without relying on developers or designers. Just by drag & drop.
Bullgine Blackletter is a contemporary gothic blackletter font. Use this terrifying font in your Halloween logos, headlines, or other advertising graphics for an added chill.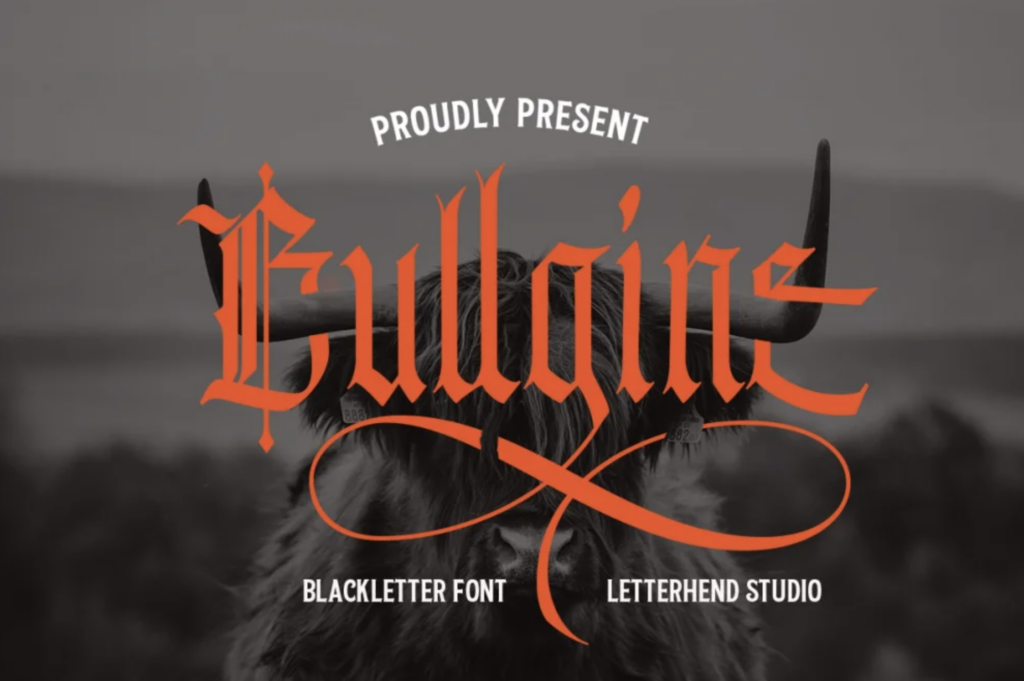 Script/ Handwritten
This font has magnificent letters and symbols that evoke the instant impression of a nightmare. It's an intense and dramatic font that serves to amplify the fear experience you get when you're not awake and have dozed asleep. Perfect for your following Halloween party invitation.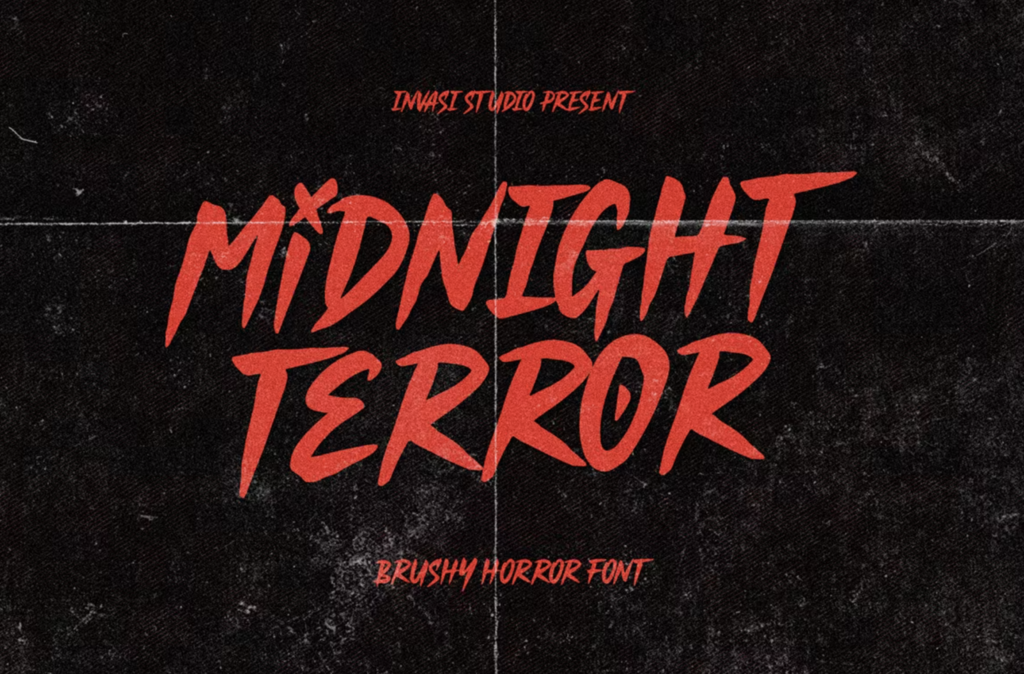 This font's nature is solely graphic. It captures the design aspects that make the typography your design. This future font completely breaks the design conventions of traditional horror typefaces. Covenant departs from the handwritten fonts that often afflict the horror design world, bringing the terrestrial world onto the horror playing field.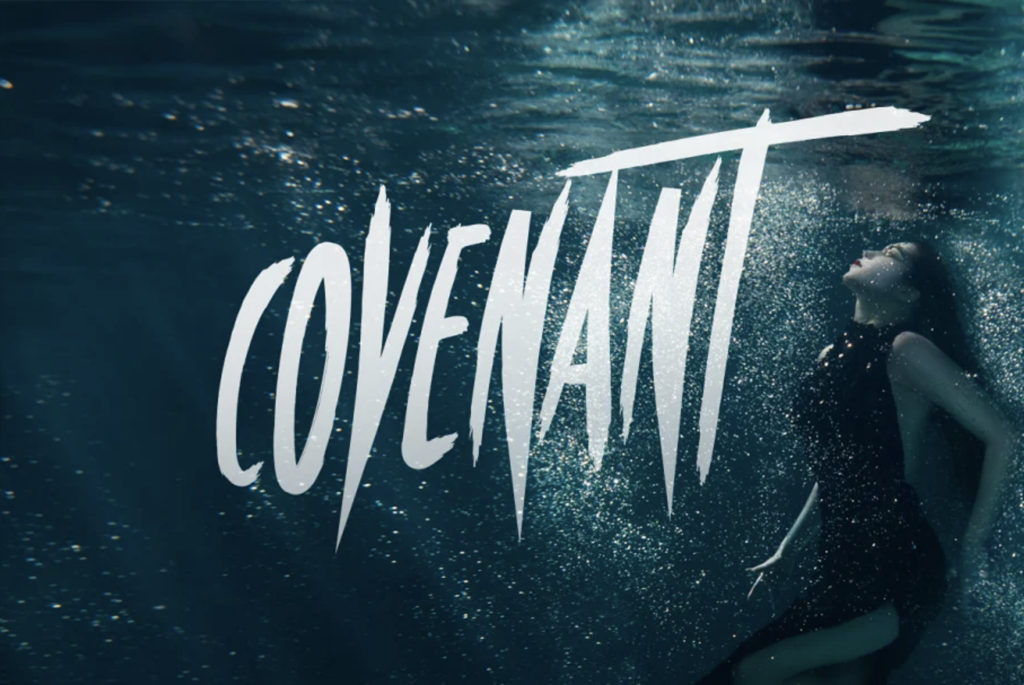 The Brotherhood font includes a casual handwritten script, making it ideal for social networking, programs that facilitate friendship connections, and personal online portfolios. The typeface features an open type feature and a brotherhood font, designed to facilitate the creation of appealing handwriting for social media and networking. In addition, this typeface may be used to make distinctive captions, customized logos, and even paragraphs.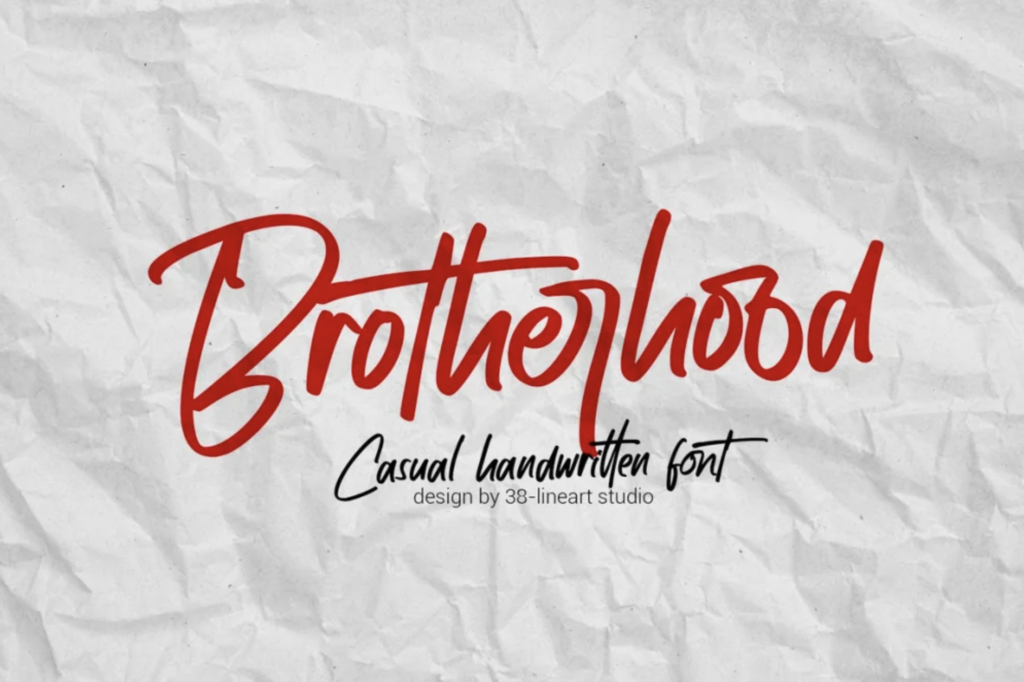 This bundle is for you if you're seeking a suitable font for projects that need a vintage calligraphy style. Dramatico is a script font family set inspired by old handwritten postcards and letters. It was created using a genuine dip pen and ink. This typeface is suitable for notes and quotations, signatures and logos, social media postings, and branding and packaging in English and Western European languages.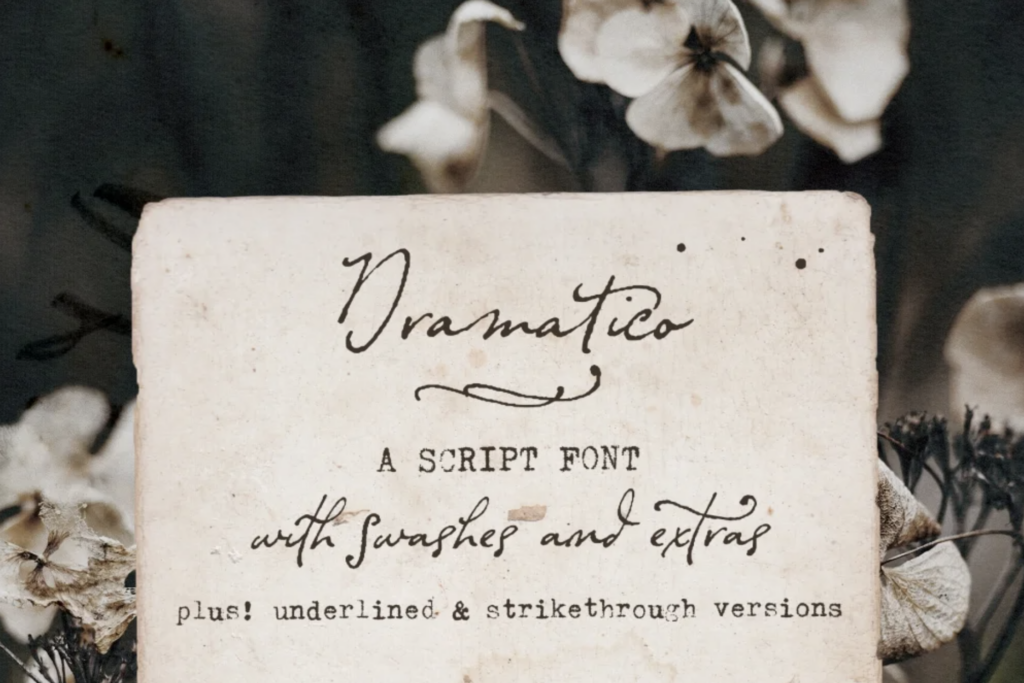 Blessed Font is a handwritten Halloween cursive font suitable for any celebration with this holiday theme. These typefaces may be used in your projects, marketing, and social networks. The font is compatible with most applications, although you may require software that supports OpenType capabilities to pick the standard ligatures in the script font.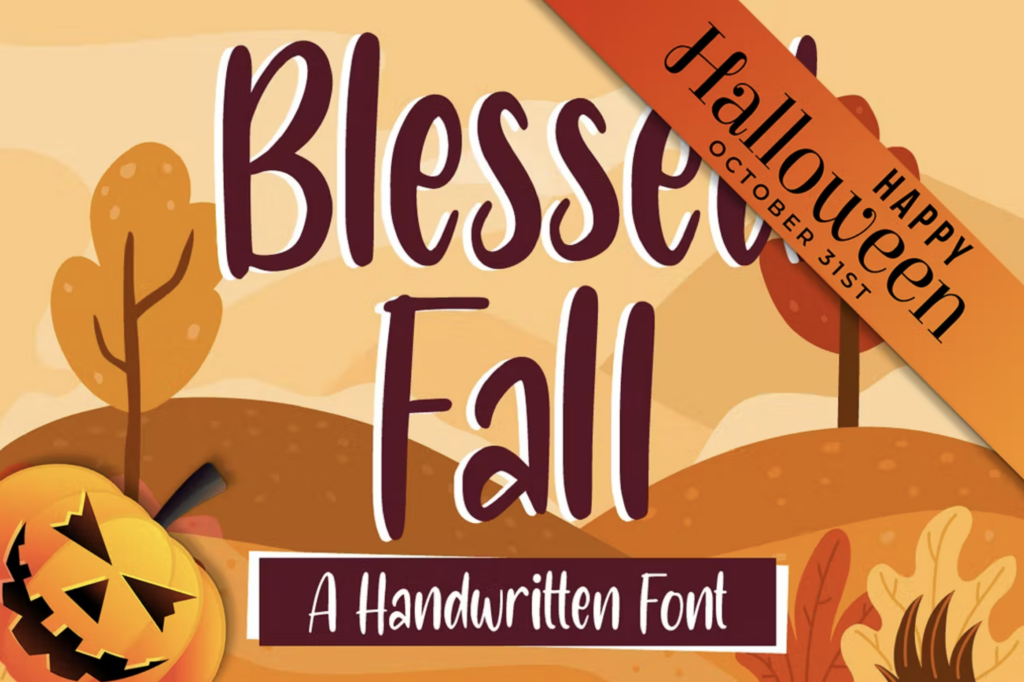 Scratch/ Carve
Chemical Machines is an innovative take on the classic horror genre; the design is effective whether the background is black and white or full color. The general unease of this design might be amplified by adding a gradient to mix down to the tips of this grunge stroke.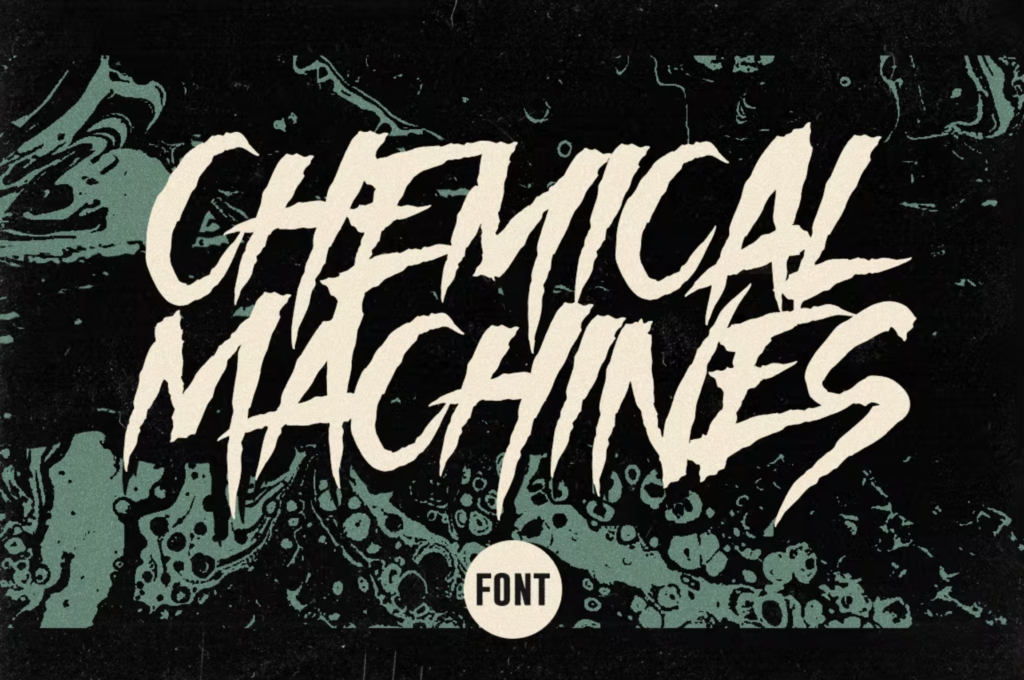 These all-caps letters, reminiscent of a terrifying movie title scrawled by hand over a wall, are a great touch that brings out the appropriate atmosphere of the design. Any fan of the iconic horror film "Scream" will immediately recognize this font.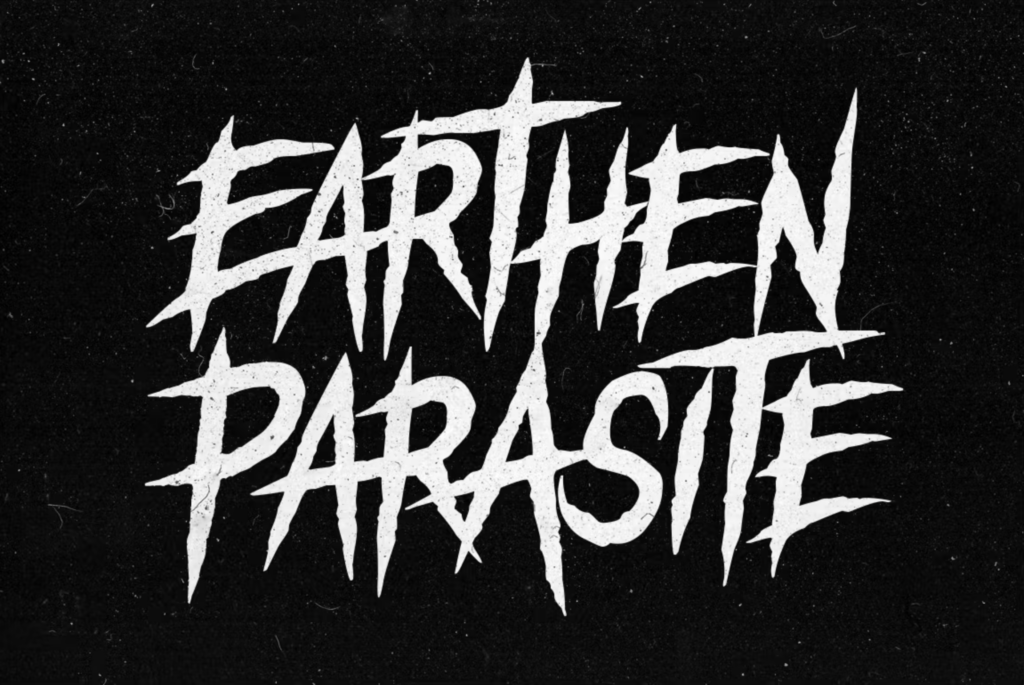 Mister Pumpkins is one of the best scary Halloween fonts with fantastic styles. It is a one-of-a-kind display font family with three styles: clean, rough, and aged, making it ideal for shirts, stickers, posters, and more.
Moreover, it supports several languages, including Afrikaans, Albanian, Catalan, Danish, and Dutch, making it an excellent bundle for logotypes, badges, quotations, labels, packaging, or your next multi-language design project, particularly for Halloween festivities.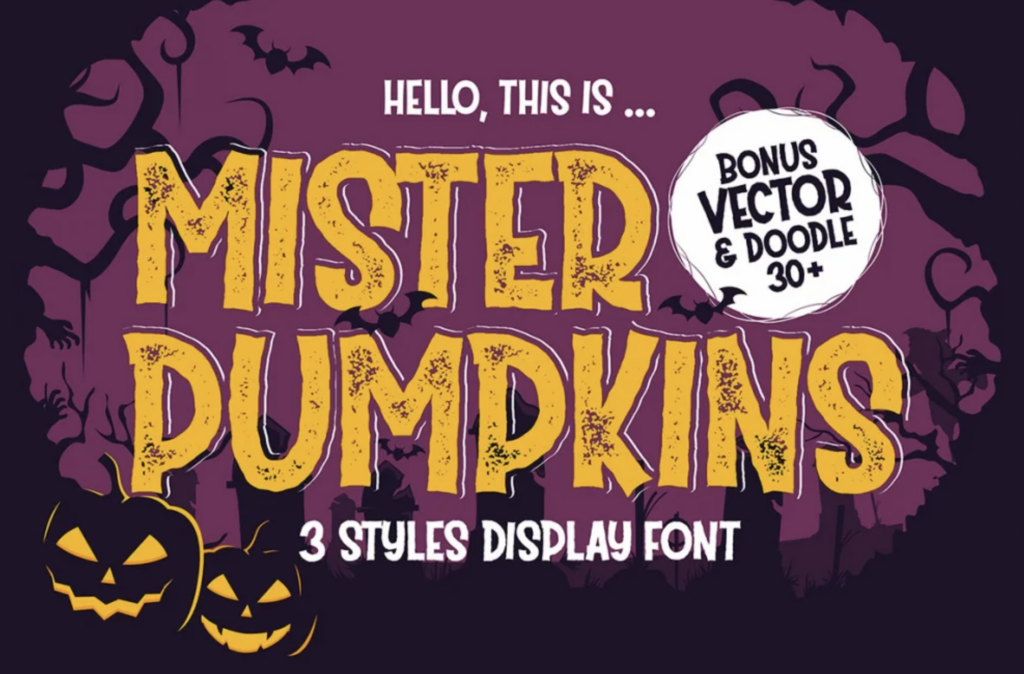 Deadly Killers is a vibrant graphic that seems to be carved from something. It's based on the exorcist horror display font seen in vintage witchcraft and sorcery books.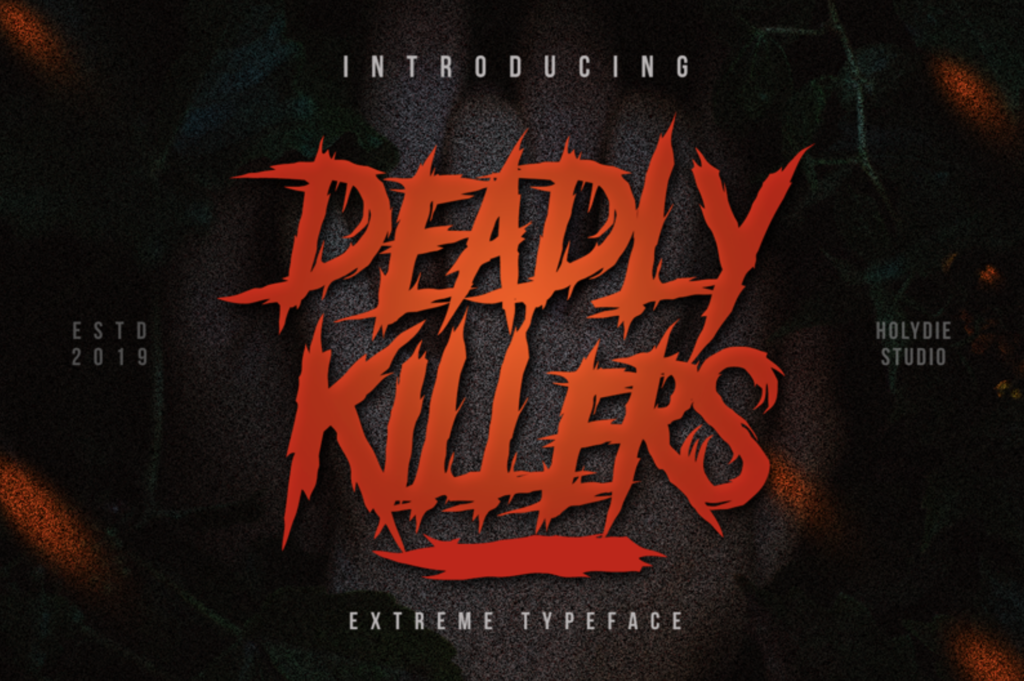 Wavy
You can't have a great horror design unless the typeface is zombie-like. Within the design, this strong font drew out the characteristics of oozing, creeping, and crawling effects. Sticking to tradition, this is a customizable all-caps font that fits with horror design themes.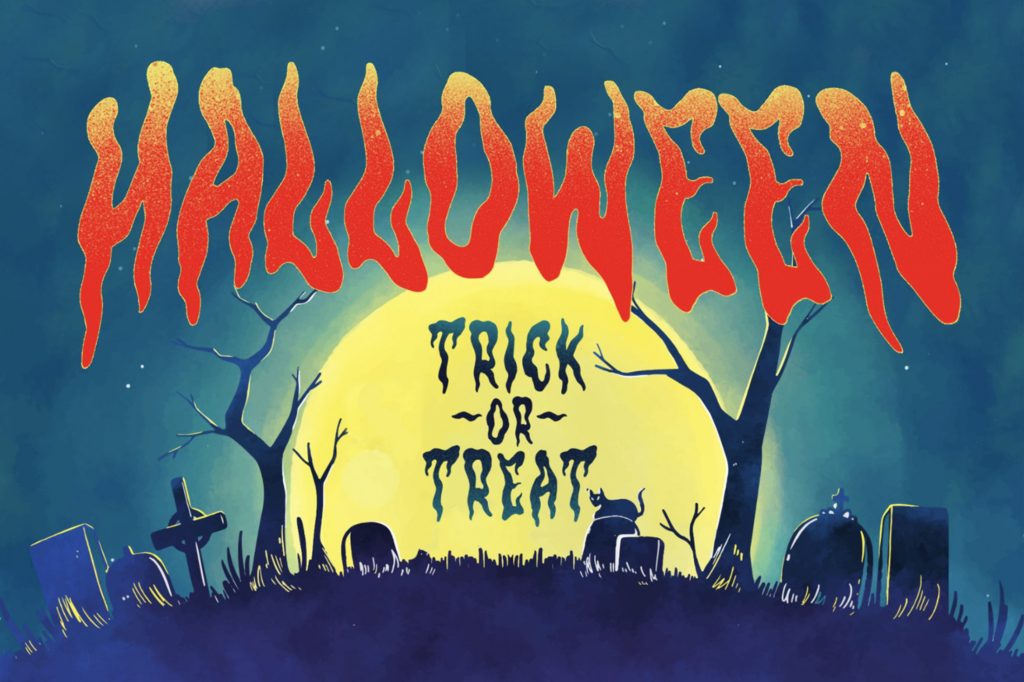 This freestyle, thinly drawn pattern nearly gives the impression that it was created by hand using a pen that bled excessively over the paper. This font would look fantastic for the speaker bubble in horror comic books since it has only one family and one stylized appearance. Despite being simple to read, it draws attention since it belongs to the excellent horror font genre!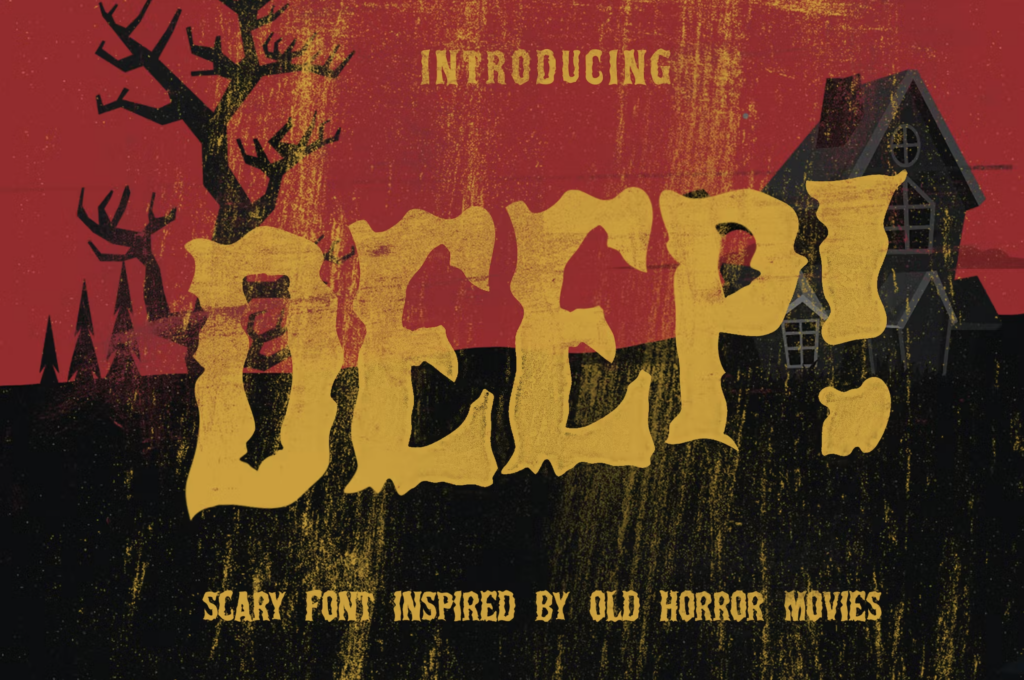 Blood Stain
Night Scary is the font that appears on the page after your dream slasher experience. This typeface is unique, and the dynamic brushstrokes contribute to a feeling of haste and fear that is essential in horror-themed design elements.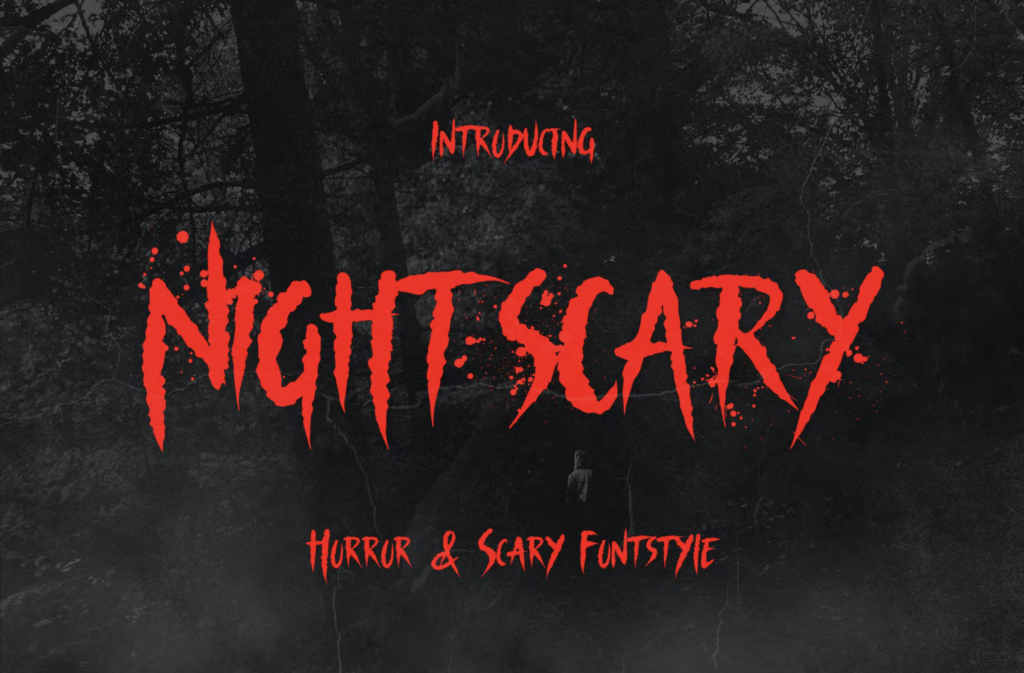 It combines everything from all-caps to grunge to edgy to frightening into one. This typeface contributes to the old eighties horror film mood.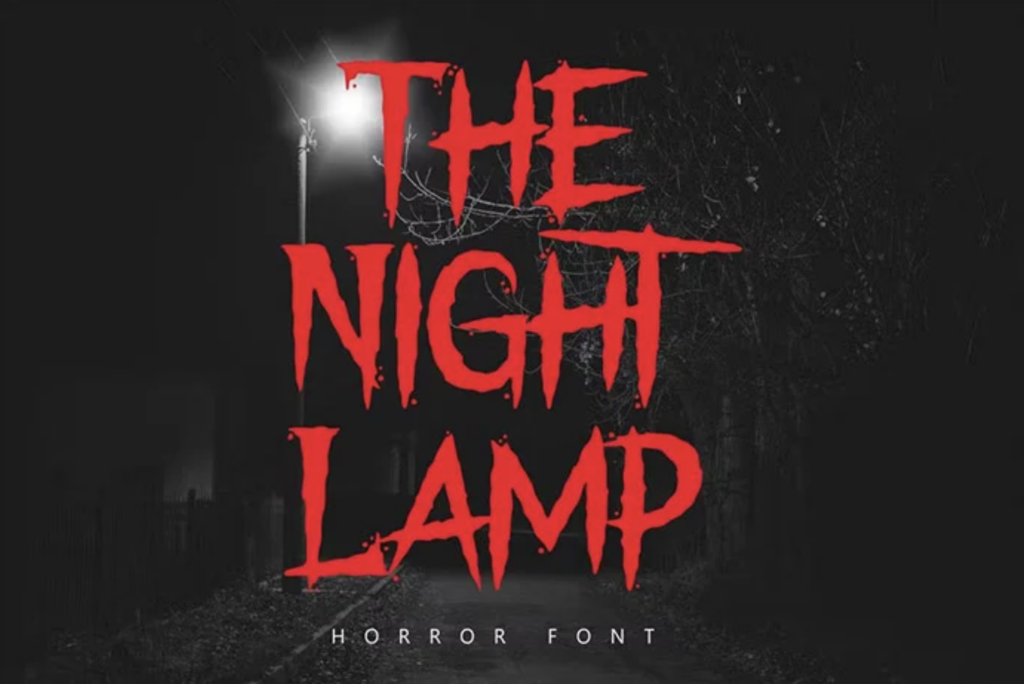 Spookies Identity is included in our top 55 scary Halloween fonts list because it exemplifies strong, title-worthy horror typography at its finest! As a title element for stunning posters or book covers, it commands attention and adds weight to the design frame. The pointy end of your title or phrase mimics the impression of a blade in many slasher movies.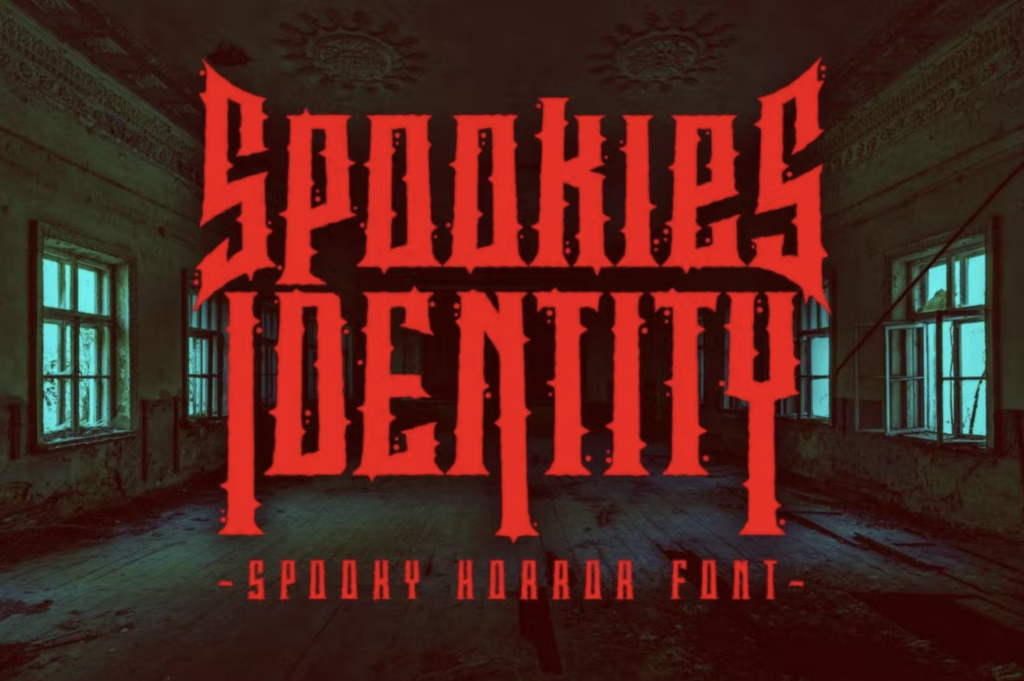 Combining familiar elements with this vintage font aids in capturing the classic horror font in one typeface. Avid freelancers may color the oozing font with any color palette and still create the mood of dread and fear. Its handmade letter brush stroke might be a terrific addition to an invitation or tale book line.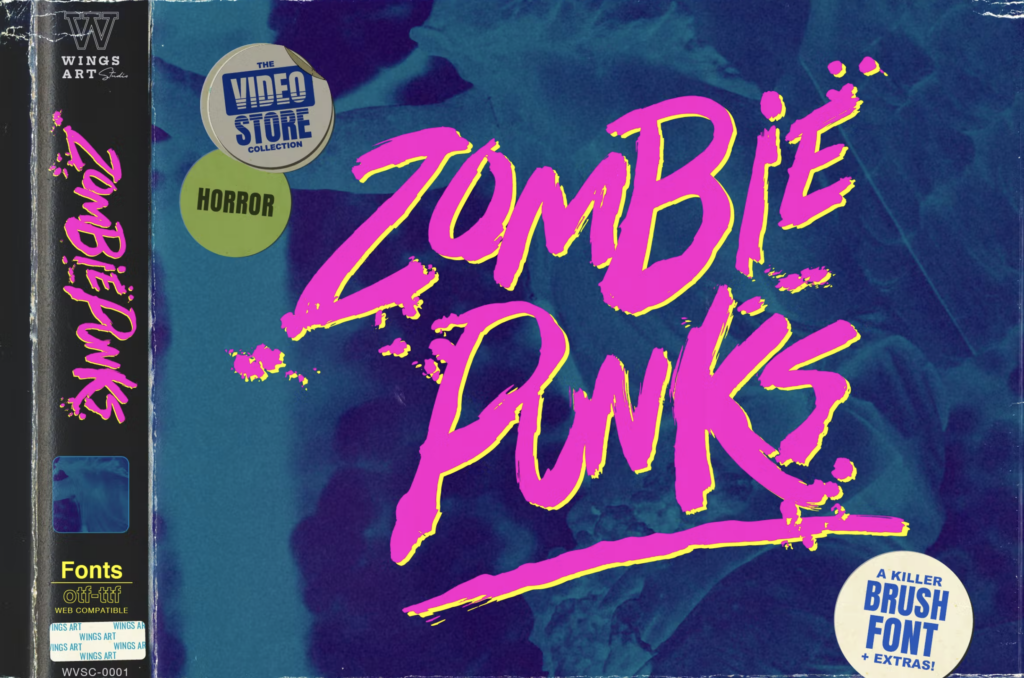 Sabotaged font, which includes a broad selection of glyphs, numbers, and punctuation, is ideal for producing product packaging, logos, branding, and any writing that requires a hefty dosage of hulk mode. It includes upper and lower case letters and some alternates and ligatures and will undoubtedly tear through your work with undeniable intensity and sheer strength.
In addition, the font provides language support plus a bonus of 26 sabotaged extras, including swashes, circles, arrows, splatters, scratches, and doodles meant to complement your core text.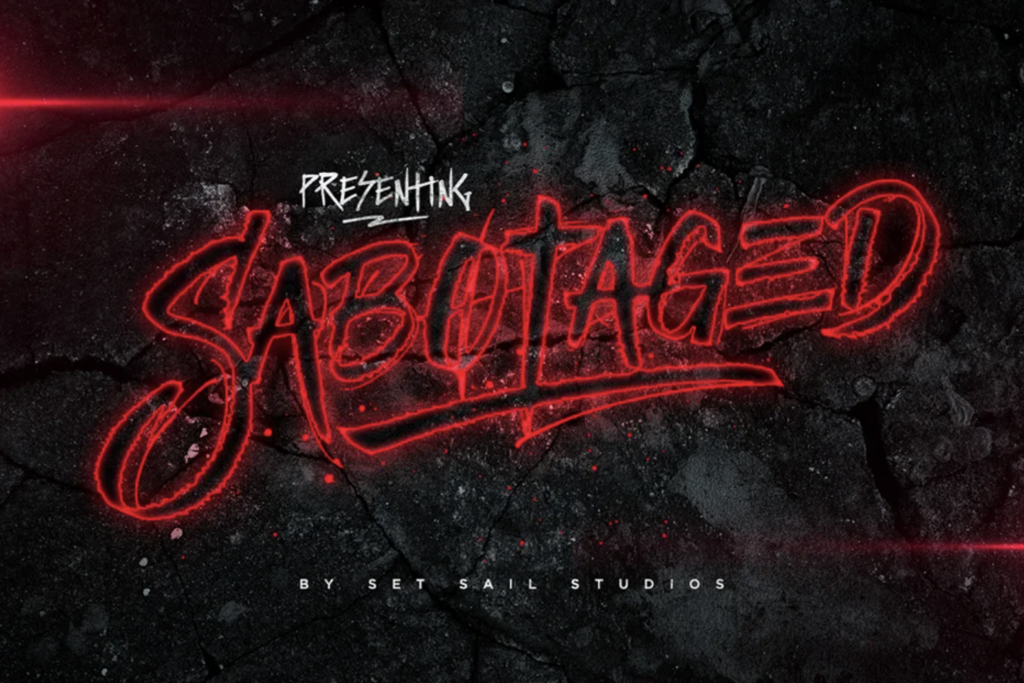 Others
To put it simply, Vampliers is best described as a motion typeface. It deviates from the baseline, contributing to the vital presence characteristic of the block-printed horror design used by many graphic artists to create attention-grabbing headlines.
An independent artist or designer may immediately use vibrant brushstrokes to create a one-of-a-kind cover for digital or print publication. Even though the design is not based on a gravity plane, it is nonetheless quite readable because the baseline movement serves to pique the reader's interest.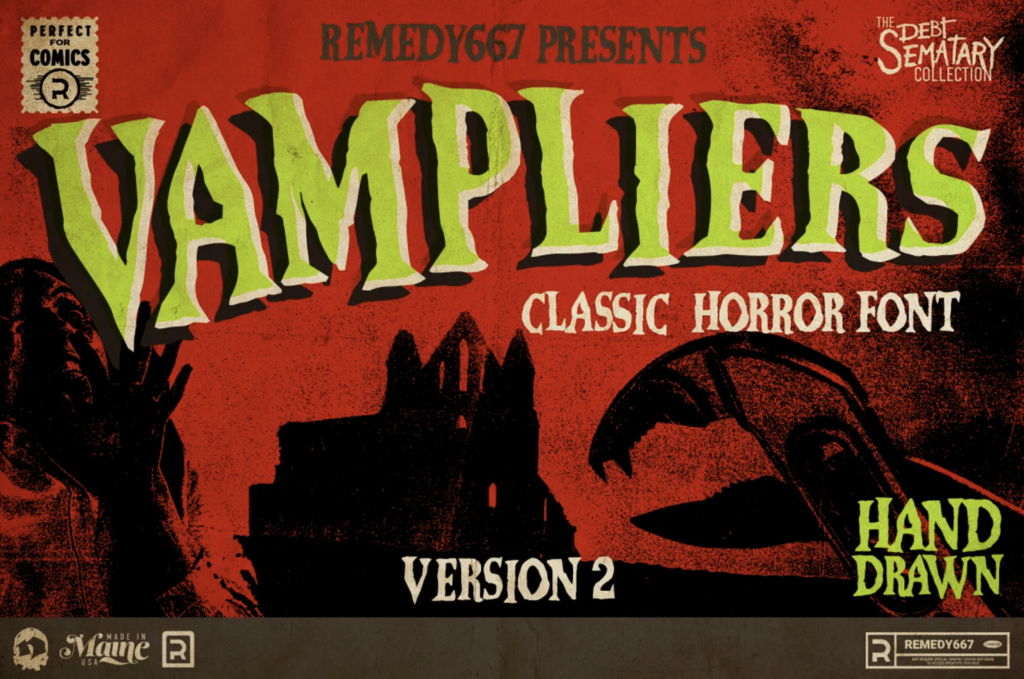 This elegant horror font combines elements of medieval tension and horror. A designer may use this font in various ways to instantly take you back to Transylvania via this font's emotion, stroke, and style.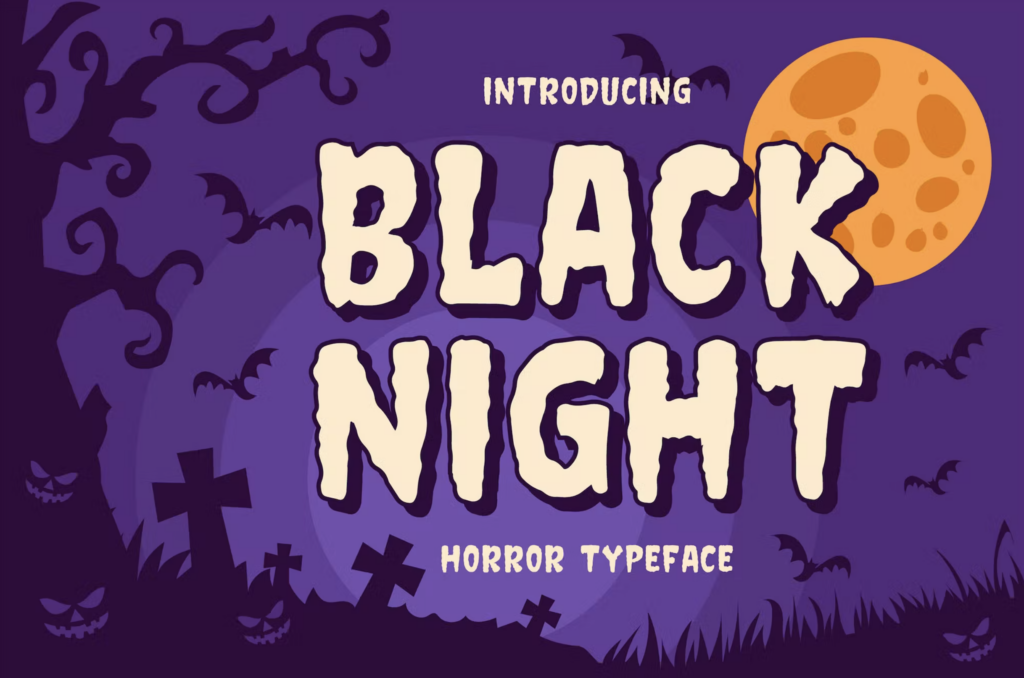 Halloweb is a display font with a Halloween motif that comes in two styles, regular and display, both of which have a spider web ornament.
The combination of the Halloweb font creates a one-of-a-kind typeface appropriate for a special event such as Halloween.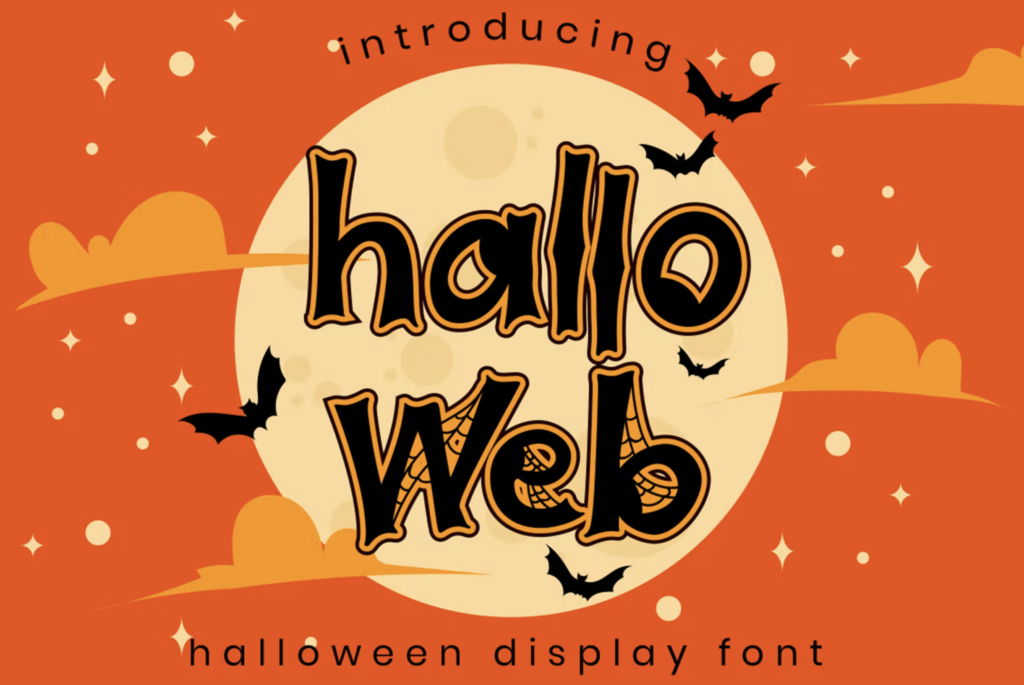 Halloween Island is a striking and powerful decorative typeface that will make your Halloween projects stand out. The typeface is PUA-encoded so that all glyphs are accessible. The regular and italic versions of the Halloween Island font are included in the collection. The font family consists of all primary characters, including numerals, punctuation marks, and uppercase and lowercase letters. Moreover, Halloween Island supports several different languages.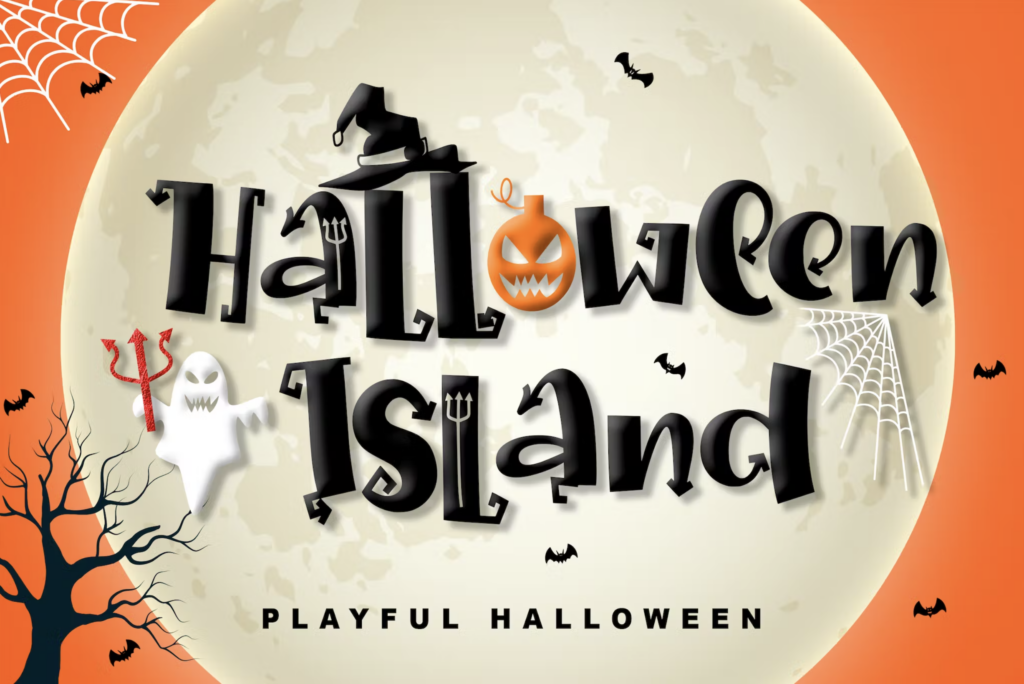 For projects that need spooky effects, including bones and Halloween effects, Black Bones is very suitable. This typeface makes your artwork bizarre since it has a black bone pattern. It works well for t-shirts, greeting cards, invitations, and occasions like Halloween parties. This font's bundle includes three different bone-decorating styles: black bones, bones with cracks, and bones with a stroke. It also contains punctuation marks, numerals, and uppercase and lowercase characters.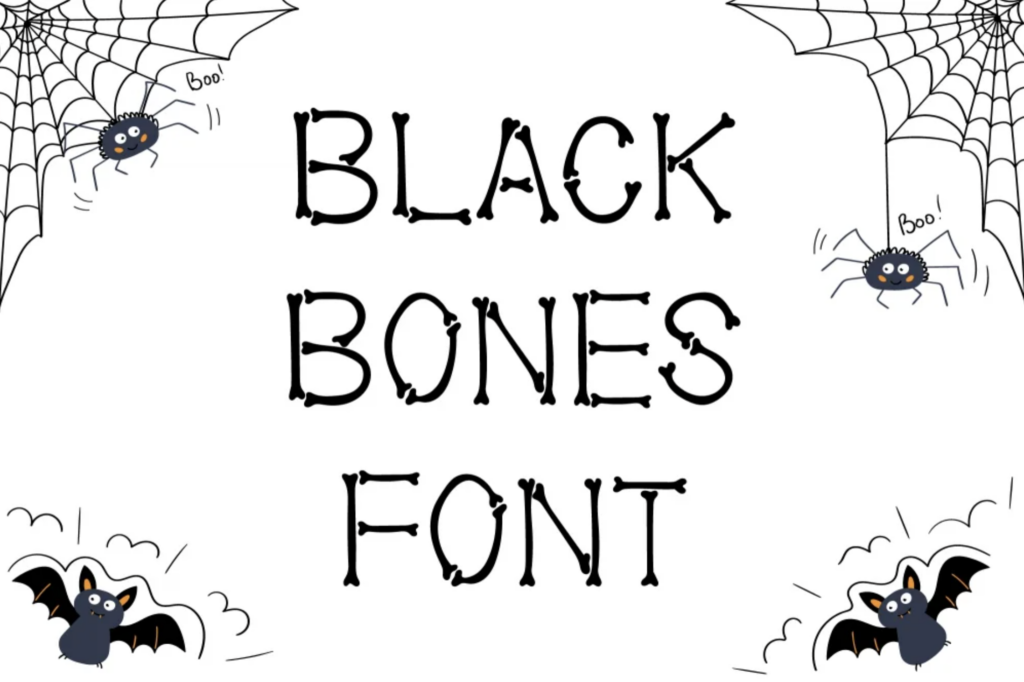 This is a unique display typeface with a suitably eerie look in the spirit of Halloween. You may use the Halloween Spooky font for just about anything since it includes a complete set of primary characters, lowercase and uppercase alphabets, digits, punctuation, ligatures, and foreign glyphs.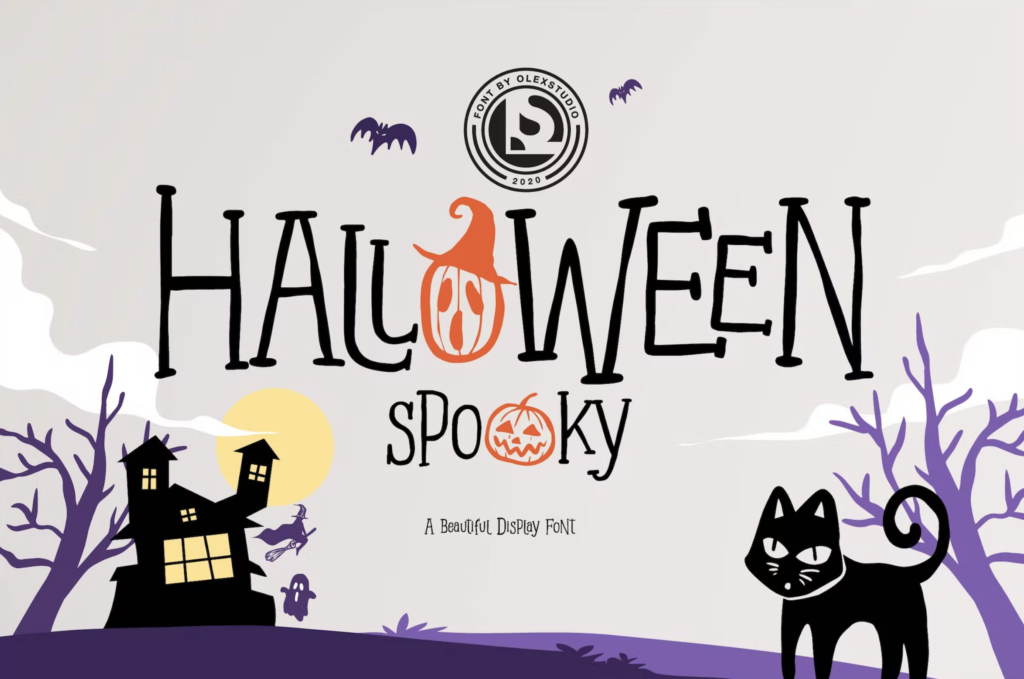 Conclusion
Our tour of the top scary Halloween fonts for your next design is at a conclusion, and I'm sure you've discovered the right one for your needs. The fonts above are all incredible design tools, each carefully chosen to express subtle emotions and energy. These suggestions will add the proper chills and thrills to your work.
Try FREE Magezon Page Builder demo today
Easily create your festive Magento website in any style whenever you want without relying on developers or designers. Just by drag & drop.