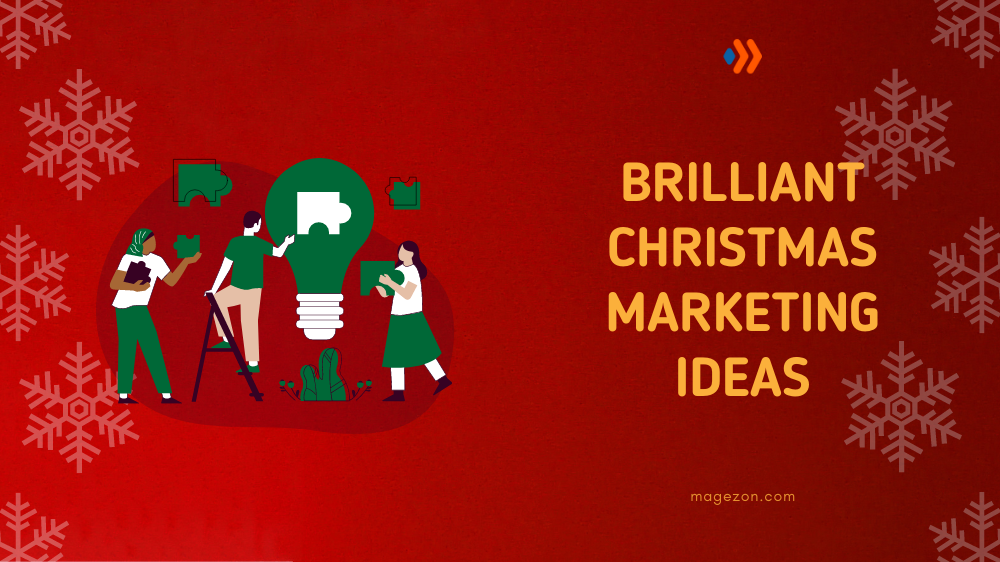 As the days begin to shorten and 'sweater weather' becomes more apparent, everyone seems to think at the same time, 'wow, it's that late in the year already?!' and start planning their holiday buying. It's no surprise; now is the optimum time to start thinking about your Christmas marketing strategy.
Many merchants are already preparing holiday promotions even if you aren't in the mood for the holidays. And for a good reason: the UK spends 25% more on Christmas, making it the most crucial time for revenue generation.
The year's final month is a critical moment in the brand's yearly revenue. As a result, it's not unexpected that many of them run Christmas ads and specials to enhance their sales. And your brand is no exception!
Your activities may be guided by shopping, Christmas decorations, family gatherings, and holiday feasts. You'll find 13 Christmas marketing ideas that can help your company prosper down below. So are you ready to spread the Christmas cheer?
1. Look Back at Last Year's Campaign Results
Begin by taking a look back at last year's Christmas marketing idea. When was the peak of conversions? Is there a particular email type that generated the most sales? This year's approach will be better informed if we ask and answer these questions.
You should complete your Christmas campaign analysis as soon as possible after the holidays have passed while your memories of the campaigns are still fresh. However, it's not too late if you haven't done any performance analysis yet. Take time to review your reports and figure out what's working and why. It's best to start preparing your Christmas marketing idea as soon as possible so you may complete the following essential steps, etc.
For instance, look at your site analytics data to see your current most popular content and what performed well during the holiday season last year. Then, apply that Christmas marketing idea to this year's campaign. Don't forget about referral sources, too! Be sure to take advantage of any domain or platform that brought you a lot of traffic last Christmas.
2. Audience Analysis
Looking at your target audience is an excellent idea that you would want to put on your list. First, go over your client demographic and behavioral data. Then answer the question: Are there any new patterns of behavior emerging?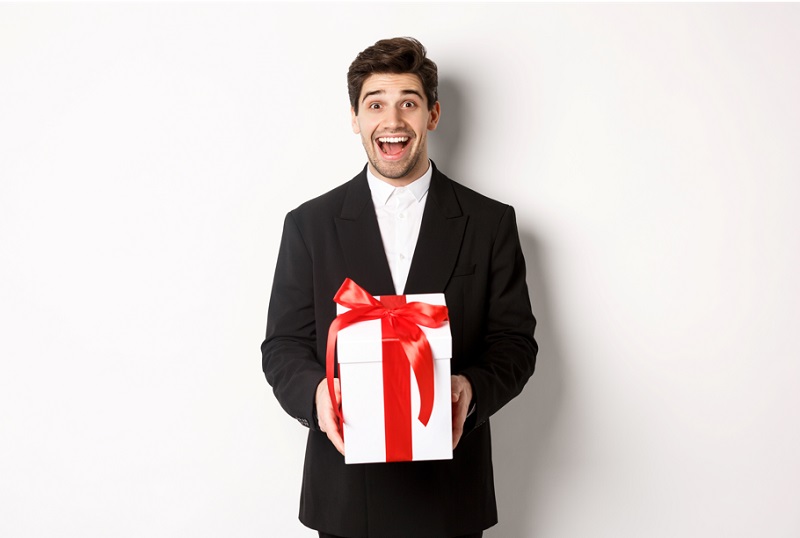 If you can allocate some budget, hire an outside firm to do primary research on your target audience profiles to discover which content types and delivery methods appeal to them most. Then, when it comes to Christmas shopping, find out what inspires your customers to purchase. Free shipping and discounts are common motivators, but this may not always be true for your audience or sector.
A survey should also be sent to your email list; any data is better than none! Your personas should be updated to reflect any changes in client behavior. Having real personalities is essential when crafting your messages in Christmas marketing ideas.
3. Create a Digital Agenda
The holiday season is about more than simply Christmas. There are a few additional dates to remember as you plan your campaign. It all starts with Thanksgiving, then moves to Black Friday, Cyber Monday, Christmas Eve, Christmas Day, Boxing Day, and the countdown to New Year's.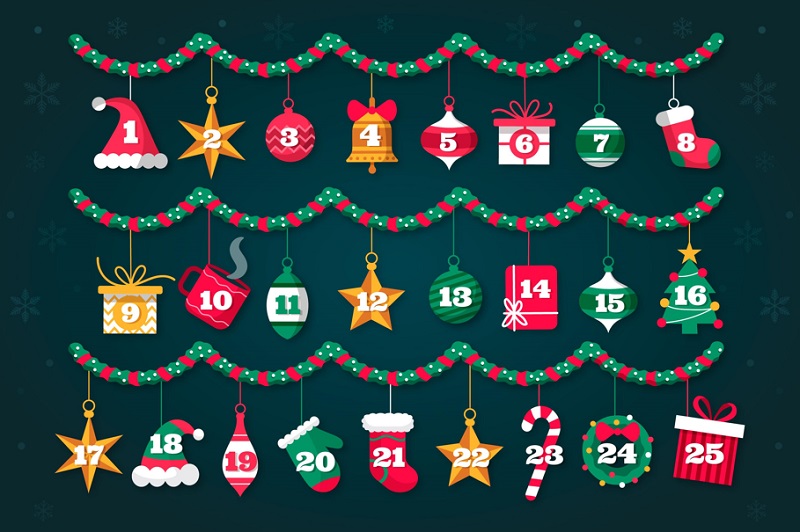 These last months of the year are ideal for promoting your company and increasing sales. According to Deloitte's annual holiday estimate, holiday retail sales will rise between 7% and 9% in 2021. In addition, Deloitte said e-commerce sales would increase by 11-15 percent yearly over the 2021-2022 Christmas season.
A timeline may assist you in organizing the chronology of your Christmas marketing campaign ideas in this case. In addition, an online catalog or gift guide may play a crucial part in your holiday advertising, whether you are a little shop or a significant organization.
4. Don't Forget About Remarketing
Even if you've never heard of remarketing, you've probably seen it in action, and it is one of the best Christmas digital campaign ideas. For example, in the past, you may have seen adverts for a product you had previously searched for online. Although certain businesses can "get into your skull" like this, the ultimate reality is that these ads are pretty effective.
The post-holiday period is critical to employ remarketing, but it's also beneficial when applied all year round. Since then, you've probably seen increased website traffic and revenues. When your eCommerce business is otherwise experiencing a dip, remarketing might assist you in maintaining that momentum.
In addition, you may be able to re-enter the minds of clients who had previously considered purchasing from your site but never did. You may now contact them when things are calmer and less marketing is flying at them in this post-holiday time.
5. Take a Look at Your Channels
Review the channels you will use to advertise your Christmas marketing idea as a follow-up step.
For your Christmas marketing campaign ideas to be successful, they must be presented consistently across all relevant platforms. Creating a seamless client experience is made more accessible due to this.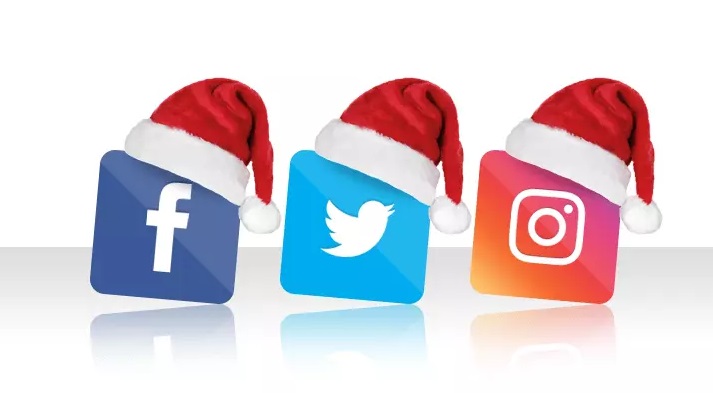 If each channel has a different administrator, the appropriate amount of time must be set aside so that everyone can bring their heads together and think in the same direction. When it comes to crunch time on your efforts, this will help you avoid disconnected, isolated thinking on your part.
6. Make a Plan for Your Christmas Marketing Message
It's time to start thinking about your Christmas marketing messaging. Consider the following while crafting your Christmas marketing message:
The requirements of your target audience
Result of your mission
Your company's core values
How do you distinguish yourself from the competition? How you provide value to customers
What do you want people to think, feel, and do when they see your Christmas marketing ideas 2021 advertisement
Once you've answered this question and determined your company's goals, you'll be better positioned to craft your marketing message.
You must develop a method to convey these features to encourage them to buy. You should add clear calls to action, even if it's merely a "check out our shop" button that leads to your website or social media profiles.
7. Form a Partnership With Smaller Firms
What level of familiarity do you have with your user? Are you aware of any additional issues your clients are experiencing?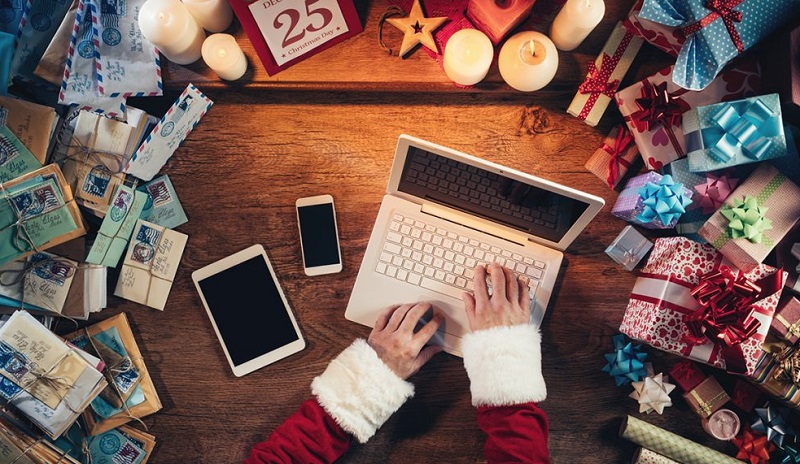 For high-end tea, your consumers will also need a teapot to enjoy their beverage. As a result, you may broaden your customer base by collaborating with an artisan who creates handcrafted teapots and offers your tea alongside their teapots, and vice versa.
This Christmas marketing idea can be carried over into the New Year and assist your company in reaching a new audience.
8. Keep Your Most Famous Goods on Hand
This idea is relatively straightforward, yet you'd be amazed at how often it occurs. The best-selling, most famous item on your shelf will go quickly. But be sure that it does not run out! If you have to write to your consumers to explain that you don't have the thing they ordered, your Christmas campaign risks facing a downturn!
You should increase your efforts and use stock statistics to generate a feeling of urgency.
Matt Warren, CEO and Founder of Veeqo said: "Having a livestock figure clearly shown for each product can be a massive benefit. It's a great way to be transparent and help give customers more information. But it also creates great urgency and can nudge browsers into making that purchase decision now – especially if they think that stock may run out in the run-up to Christmas."
9. Choose a Theme
After you've decided on your message, it's time to think about your theme – the creative vehicle through which your message will be conveyed. Anybody who visits your website, blog, or social media sites should realize the spirit of your Christmas sales campaign.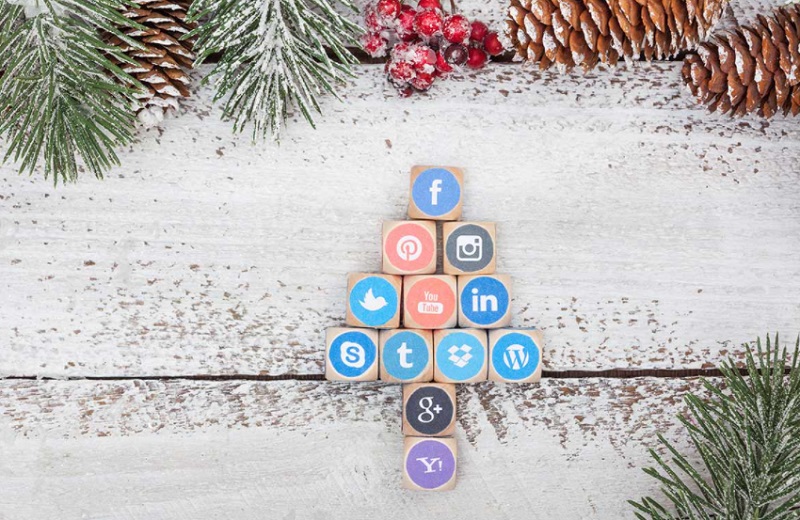 Consider using your brand colors, which your audience already knows, and how you might include a festive splash. Use positive campaign aspects in your graphics, including social media, email, advertisements, offline material, and other mediums. For an ultra-seamless campaign, you may want to consider creating a specific Christmas digital marketing campaign landing page.
The point is to keep to your theme and color scheme after you've decided on them. Customers will grow used to the appearance of your campaign, so ensure that it is consistent across all media.
Tips: Look for something straightforward that performs effectively across numerous media and will resonate at first sight. Avoid being too complex – complex topics might dilute your message.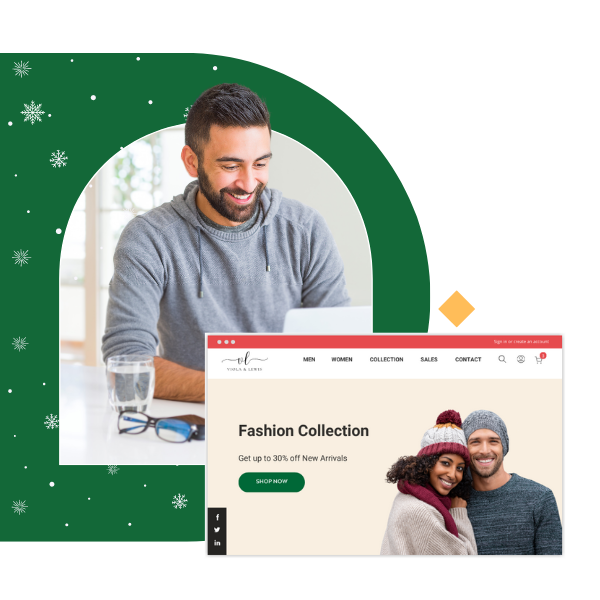 Try FREE Magezon Page Builder demo today
Easily create beautiful, engaging eCommerce Magento website in any style whenever you want without relying on developers or designers. Just by drag & drop.
10. Optimize the Supporting Content
Check your website to see if other material pieces may benefit from optimizing the Christmas campaign ideas.
Determine what assets you need to generate for each marketing touchpoint across each channel. Copy and design should reflect your theme and consistently convey your message throughout your assets. For extra information, consider which pages your Christmas digital marketing ideas drive consumers to. Maintain a consistent level of service for your customers.
Customers may have a disconnected experience that impedes conversion if your firm fails to update supporting Christmas digital marketing content.
11. Christmas Email Marketing Ideas
Because communications are relevant, tailored, and sent directly to clients' inboxes, email marketing may be one of the incredibly successful Christmas promotion ideas.
You may use targeted, automated emails to cross-sell similar goods to clients based on their holiday purchases. Via marketing email, you can give all holiday buyers a thank-you discount voucher or inquire how happy they are with what they purchased.
However, try email marketing to direct your email list to pre-existing promotional activities during the Christmas season. First, send an email to your list, for example, highlighting your new interactive digital catalog. Then, send an email announcing your flash sale and direct all visitors to your Instagram page, where you've provided the discount code.
12. Sell the Solution Rather Than the Goods
It's not a Christmas marketing idea, but it's a hard-and-fast rule for how the business should market itself. The most successful firms worldwide concentrate on demonstrating how their goods increase the user's quality of life. A microwave, for example, eliminates the need to place your soup in a pot and heat it, saving you time.
An excellent method to demonstrate how your goods address issues is to show them in action. The picture below shows how this Amazon multi-tool accomplishes precisely that.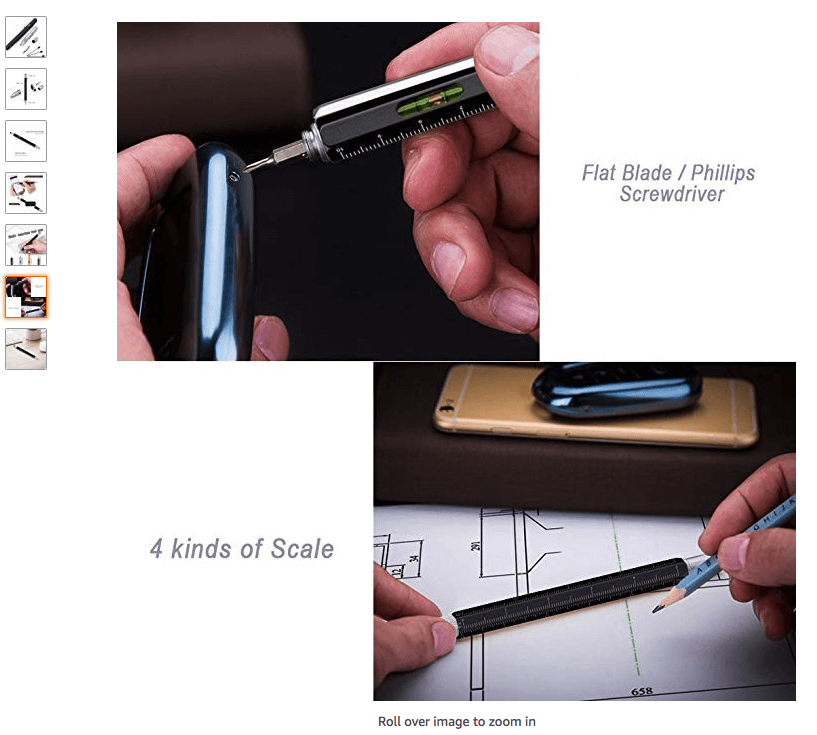 They employ pictures to demonstrate how this gadget's functions are used and how it solves difficulties. For example, the screwdriver function of the pen is used first to address an issue – a loose screw – and then the ruler printed on the side of the pen is used to measure a component in a blueprint.
This method works for almost any product, and it appears in most Christmas advertising campaigns for Christmas Day.
Even socks and underwear, which you'll acquire for your father as a last-minute present. What issues do they address? If you purchase them for him, he won't have to buy them himself!
13. Offer Free Shipping
Offering free delivery is among the most excellent Christmas marketing ideas, making customers feel like they get a bargain. Because clients purchase presents from many locations, shipping costs may be high in certain circumstances. Shipping fee is also a significant cause of cart abandonment, and providing it may help keep your consumers.
Free delivery is a perk that many people look for, particularly during the Christmas season, whether it's a modest bottle of beard oil or a kitchen table. However, you may need to change your price to cover the shipping cost.
But don't worry. When your buyer sees the words 'free international delivery,' they ignore the slight price rise.
You may also employ free shipping to increase loyalty. Using free delivery as an incentive for joining loyalty programs may help keep your consumers engaged while providing additional customer information.
Conclusion
There it is! You may use these 13 Christmas marketing ideas this season. Of course, there are a variety of ideas for Christmas advertising campaigns. But they all share a principle: Make sure you know your boundaries and don't overwork yourself over the holidays. Remember that the right Christmas marketing ideas will help you get the most out of Christmas.
This time of year is difficult for eCommerce marketers, so a systematic approach might help ease some of the pressure and keep things in perspective.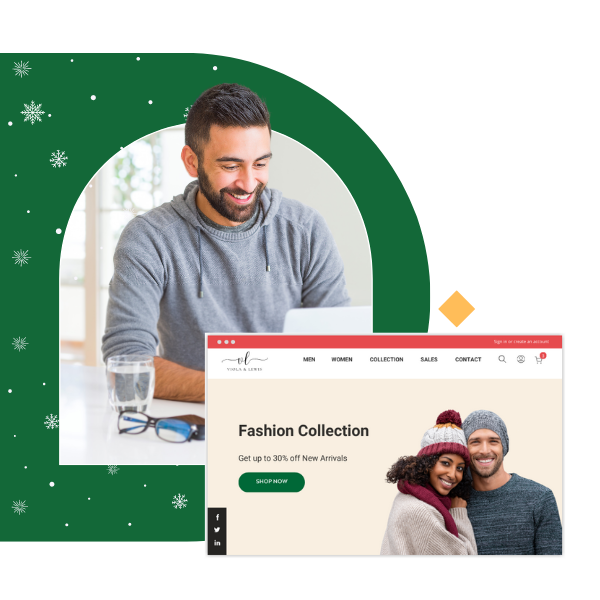 Try FREE Magezon Page Builder demo today
Easily create beautiful, engaging eCommerce Magento website in any style whenever you want without relying on developers or designers. Just by drag & drop.