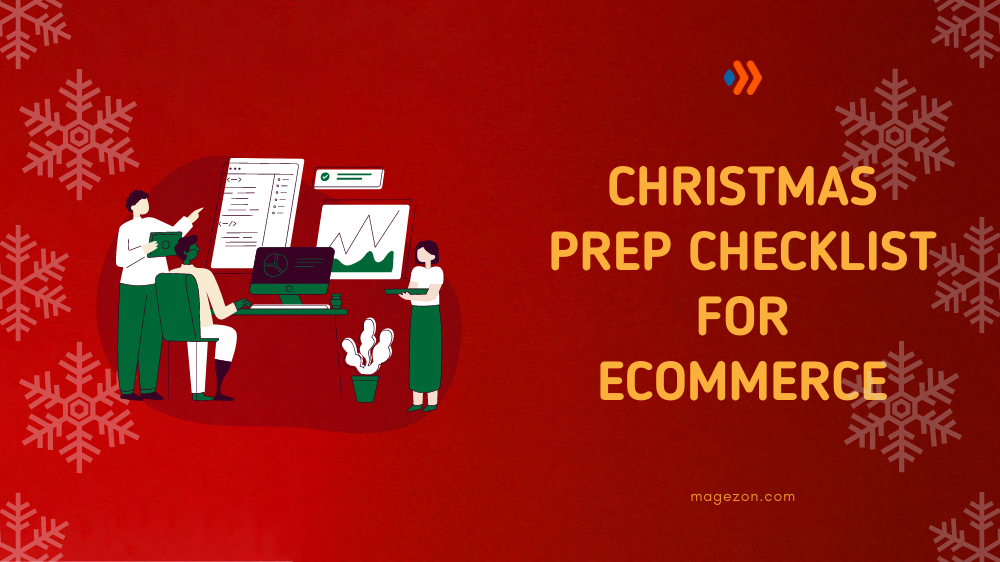 Every holiday season, especially during the before-Christmas sales period, retail sales are usually driven up by a lot, primarily because people are getting Christmas gifts for friends and family. According to research, holiday retail sales in the United States alone surpassed $750 billion in 2020. This is setting a new record high despite everything that was happening in the globe at the time.
This year's holiday season is right around the corner, with 2021 passing in the blink of an eye. The busiest time of year usually means your clients' shopping carts will be fuller. But it also means that your online business may face new problems.
However, if you're not prepared, a surge of clients that briefly increases your bottom line could cause various issues. Holiday shoppers may be unsatisfied due to missed shipping dates, product backlogs, and a lack of employees to handle emails, chats, and phone calls.
Don't worry – simply follow our Christmas preparation checklist to ensure your company's before-Christmas sales are ready for the influx of shoppers and to boost holiday retail sales.
Table of Contents
The Christmas Preparation Checklist
1. Make Sure Your Supply of Products Is Adequate
When running an eCommerce business during Christmas, you should always allocate additional resources to anticipate order fulfillment and shipment delays. One of the productive methods for this is using previous data. With the data from previous years and sales periods, you can forecast stock inventory to prepare for demand spikes in rush points like before Christmas sales. This can help to cut down on delays. In addition, if you know which products are best-selling throughout certain seasons, you can allocate additional resources to efficiently prepare for specific items with higher demand spikes.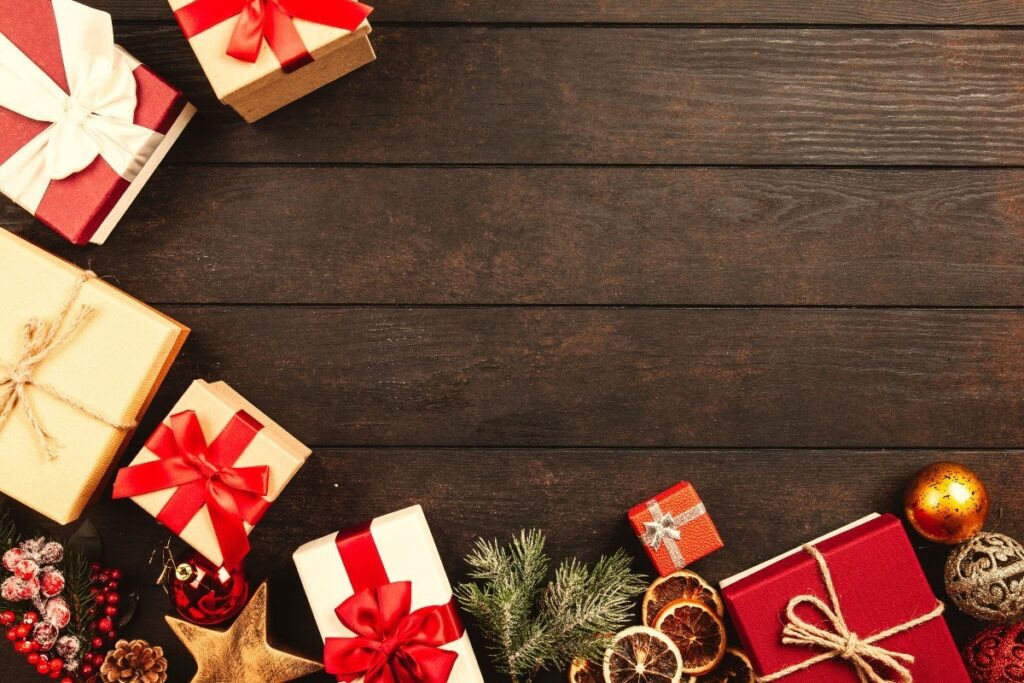 Second, take into account pandemic product trends. Masks and hand sanitizers used to not as popular in pre-covid times. But they have exploded in popularity during a pandemic. As a result, consider whether you need to stock up on these items to meet the upcoming enormous demands.
You should also have a complete product list and holiday product SKUs. A good product list, a forecasted shipment timetable, and inventory levels. Set expectations with your customers for things that are expected to be back ordered or out-of-stock. This helps customers know how long they will have to wait. Customers can have a great purchasing experience and trust your brand if you communicate honestly and openly with them.
2. Establish a Close Rapport With Vendors
Collaborating with specialists who have experience in your industry can bring significant benefits. These perks will come in the clutch, especially during the holiday season, when there is a shortage of almost everything. Building positive relationships with your vendors is a strategic move that will pay off in the long run for your company and is definitely a priority on your Christmas preparation list.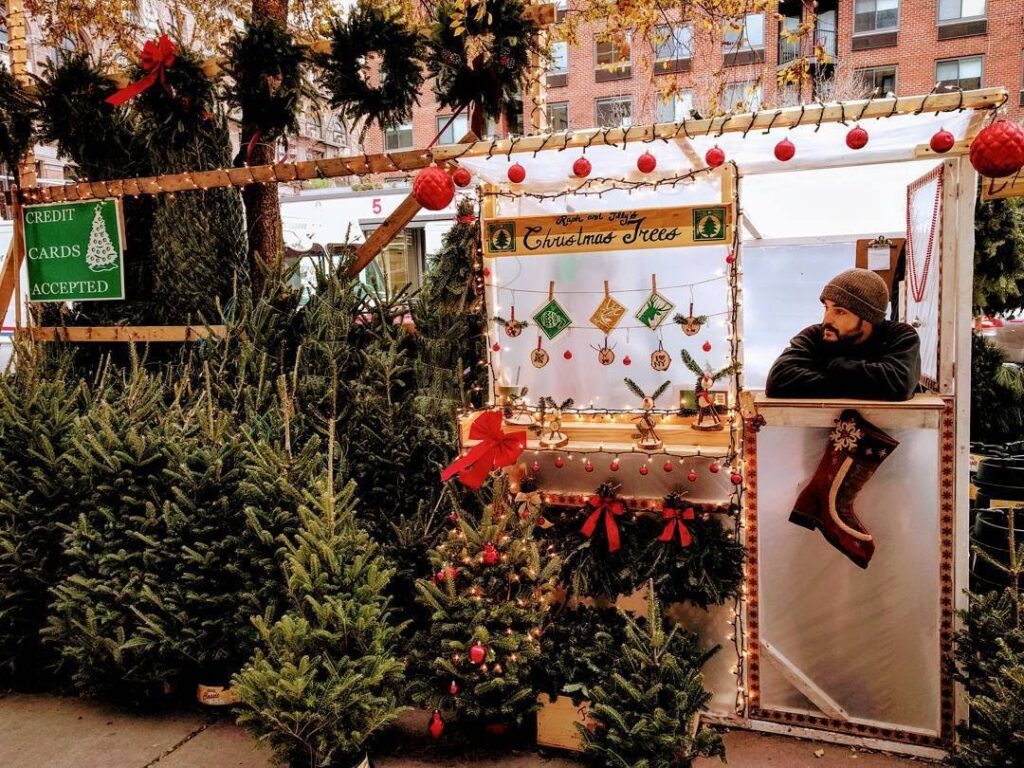 You can free up your mind and focus on your main business with strong partners in your ecosystem. Because time is money, those minutes spent attempting to master local nuances could result in a revenue loss. You can take advantage of operational efficiencies as your connection with your vendors expands, and you can continue to build on the partnership to best complement each other.
3. Get Your Staff Ready Before Christmas Sales Begin
Prepare for the holiday rush by hiring more people, learning new skills, and stocking up on supplies. If these sound too broad, here's a more detailed guide on how to get your staff ready for the Christmas sales:
If necessary, hire seasonal personnel to assist with increased sales or consumer demands during the Christmas eCommerce season.
Educate employees about shipment deadlines, product specifics, sales, and holiday discounts to improve their skills. Another thing to consider is cross-training employees ahead of time so that you can swiftly move resources during periods of high demand.
With staff working extra time, you should also stock up on coffee in the breakroom, seasonal sweets to brighten the atmosphere during long shifts, and office supplies. To make the staff feel appreciated, send gift cards for this purpose if everyone works remotely.
It's usual for employees to take vacation time during the holiday season, and you might want to do the same. Double-check schedules to ensure that shifts and critical activities are covered as workers arrive and depart.
4. Make Sure Your Returns Policy Is Transparent
Considering the holidays, consider whether your return or exchange deadlines are reasonable. If someone orders early to beat the shipping rush, they may need more time than usual to replace the present if it doesn't fit.
Ensure your return policy specifies what items can be returned and under what circumstances. That way, gift-givers aren't caught off guard if problems emerge on Christmas morning.
You should double-check the rest of your website for accurate information and your returns policy. Product descriptions, FAQs, and plenty of photos can assist Christmas buyers in selecting the appropriate present the first time. This also results in reducing return visits to your store.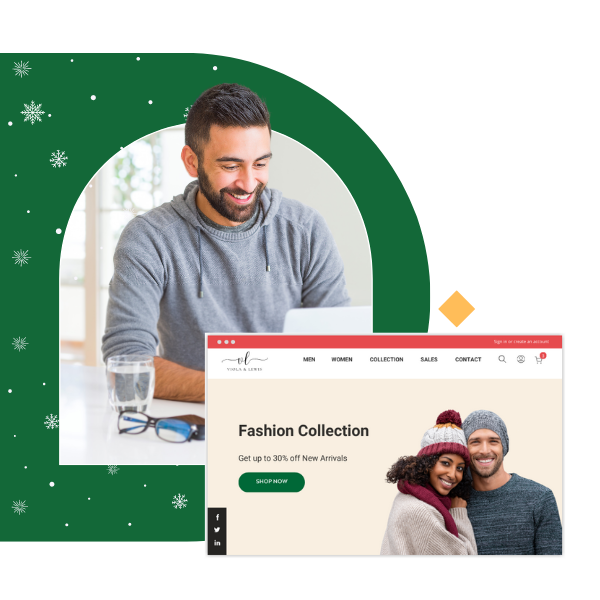 Try FREE Magezon Page Builder demo today
Easily create beautiful, engaging eCommerce Magento website in any style whenever you want without relying on developers or designers. Just by drag & drop.
5. Add Gift Cards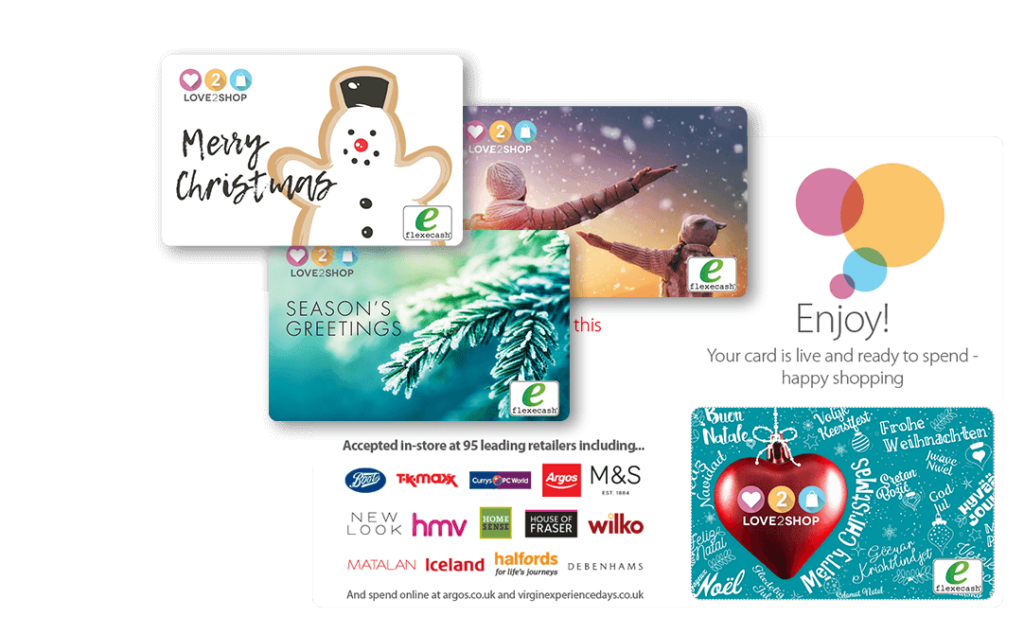 Another way to score points with customers this Christmas sales season is to do shopping during the holiday super easy, even if they want to shop at the last minute.
A recent survey shows that just over half of Americans wait until the day before Christmas Eve to finish shopping. This is why gift cards are a win-win situation for your customers and your business. They can also be sent by email, making them an excellent method to bless friends and family who live far away and cannot make it back home in time for the holiday season.
These simple solutions introduce new clients to your website while infusing fast cash into your website.
6. Offer Products Bundles
Another essential item on the before-Christmas sales checklist is that you can upsell with exciting product bundles that assist customers in finding the ideal present. To make gift-giving easier, offer readymade baskets or allow customers to create their own.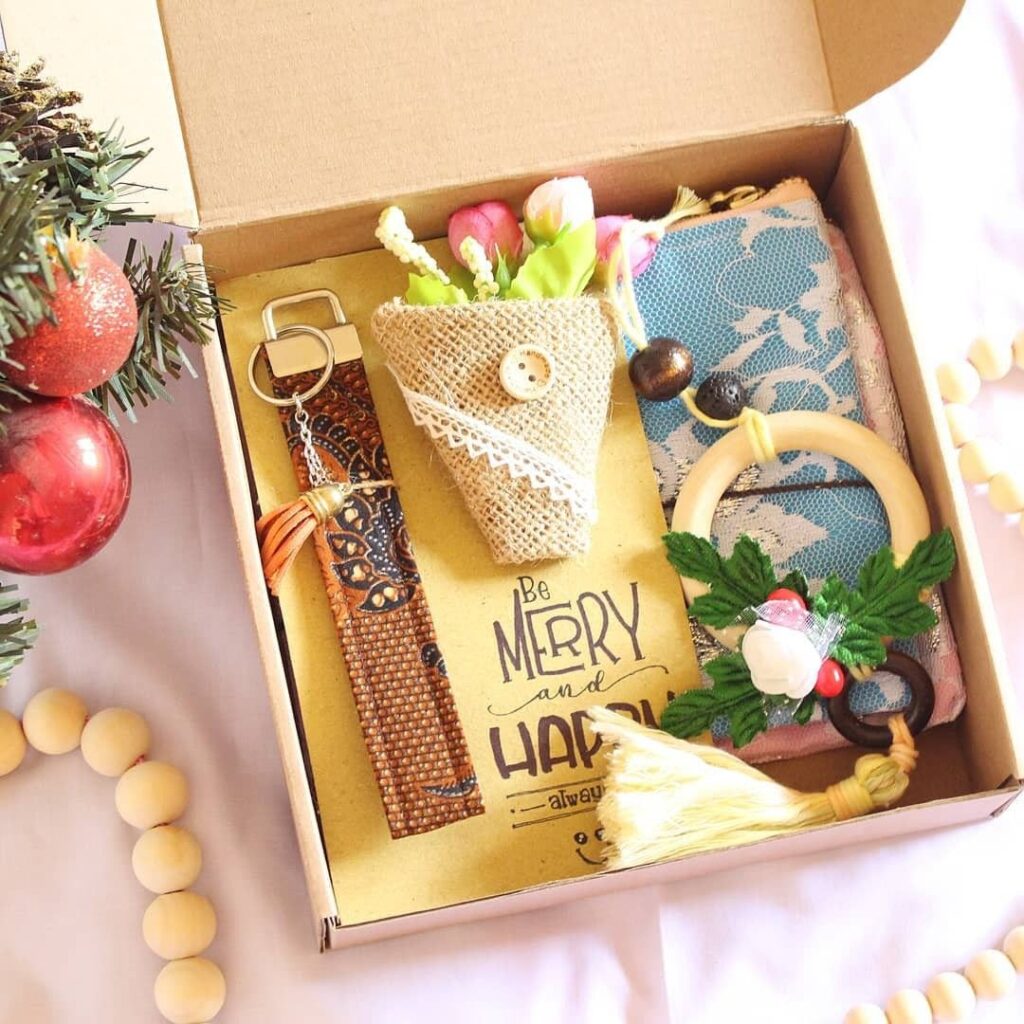 Do you run an online bookstore? Allow gift givers to select a book from your store for a basket alongside other items, including a reading lamp, blanket, and writing notepad (which are fantastic for book-readers). Combining products to appeal to customers is a tough act; to do so, you must think beyond the box (or inside the basket, as the case may be).
Other product placement ideas for holiday gift-giving include:
Subscriptions
Products with a seasonal theme
Options for personalization, such as engraving
7. Implement Holiday Marketing Strategies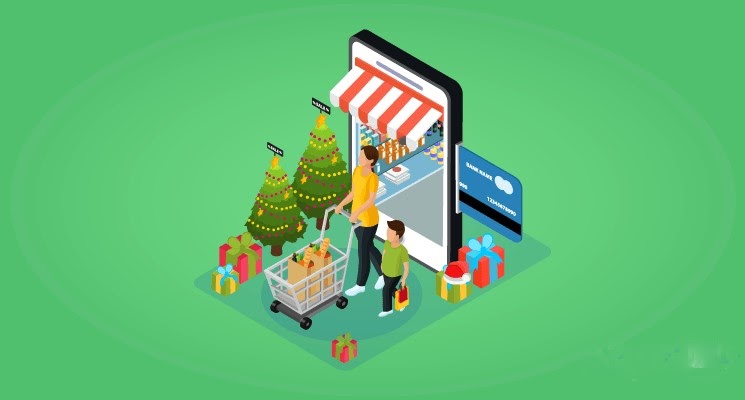 If your previous year's marketing approach was successful, that's fantastic! This year, right before Christmas sales, list some of the methods that helped you increase your revenue because you'd better use them again for this holiday season.
If last year's marketing approach didn't go as expected, you should ask yourself why it failed. Examine the causes for its failure and make modifications or adopt a new approach to ensure that history does not repeat itself.
Here are some strategies to help you get your creative juices flowing:
Allow your online shoppers to get into the festive spirit when they visit your store. Translate this experience online by creating an immersive setting for your consumers, similar to an offline shopping experience where customers meander around malls decked out in festive decorations.
This encourages customers to stay on your website and interact with it. As a result, your web pages should be developed with festive features in the header or footer section, such as announcements, discounts, offers, CTAs, or reminders. You'd be surprised how much a positive client experience may aid in increasing website traffic.
Create a sense of urgency to keep your customers interested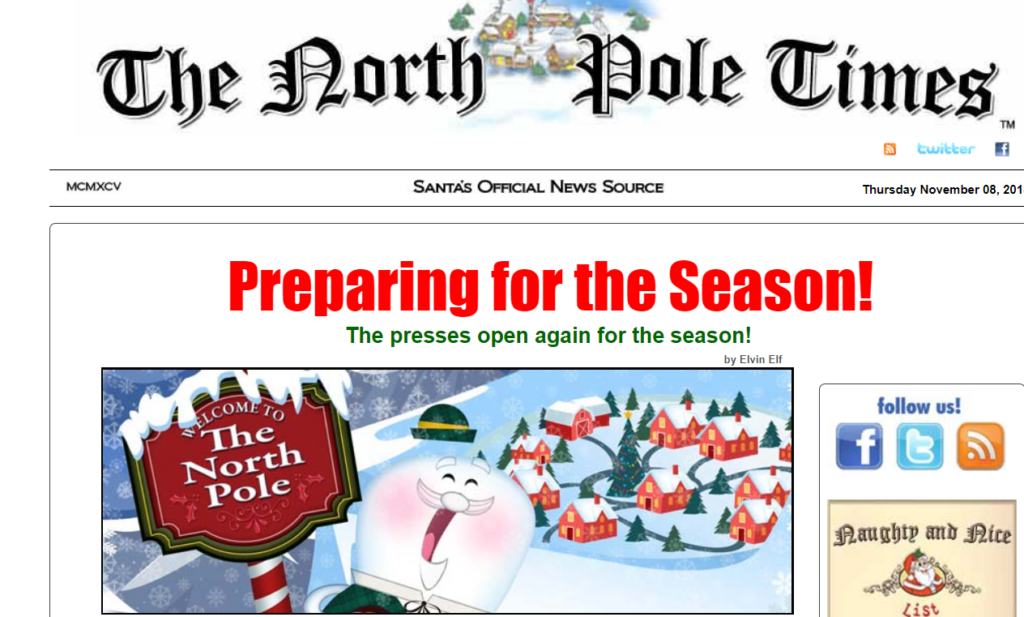 Show your consumers what they want by keeping them interested, and they'll think of your store as the place to go before Christmas sales. One effective method to attract potential customers is creating a sense of urgency with festive freebies, limited-stock items, and discounts. These measures will instill in your customers a dread of losing out on a reasonable price and may even promote large purchases.
Use online marketing campaigns to encourage impulse purchases.
Make the most of the potential of online marketing platforms to keep your current customers and reach out to new potential shoppers. Online ads (such as holiday pay-per-click ads), polls, events, services, and social media postings offered through online channels can help you nurture excellent leads and ease into the busiest season of the year – the before-Christmas sales. Furthermore, communicating and interacting with your customers regularly can assist in establishing top-of-mind recollection, ensuring that they remember to come to your store for their Christmas shopping.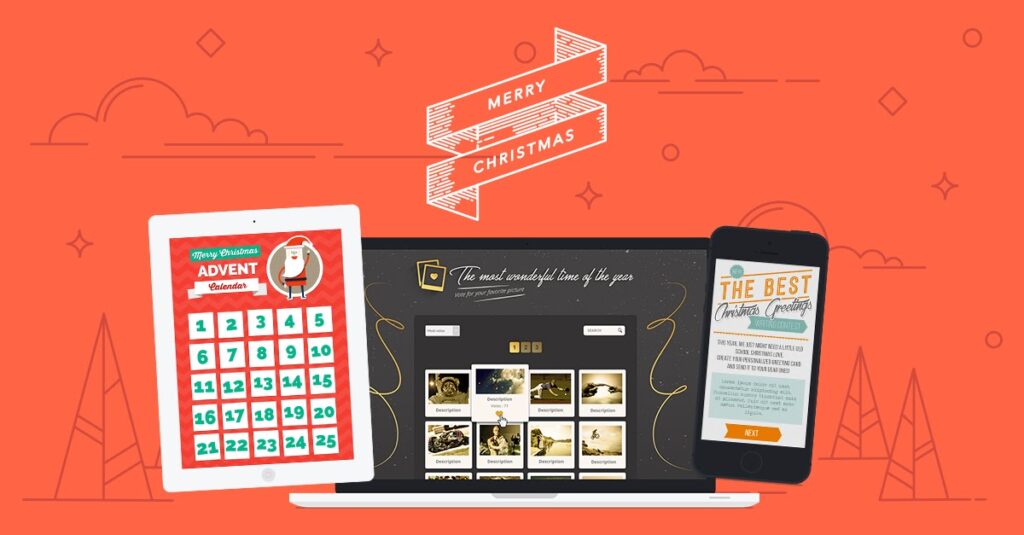 Things will be much easier, and you can escape the Christmas rush if you have ready-to-go marketing initiatives.
8. Set Up Campaign Performance Tracking
Understanding how your customers purchase on your e-commerce platform is crucial to the success of your eCommerce store before Christmas sales begin. Executing campaign after campaign without reviewing their results can be futile in the long run. Fortunately, there are numerous technologies available today to ensure the improvement of your online store's sales.
Take advantage of tools like Heatmaps and other relevant tools
Consider using heatmaps and similar technologies to better understand your customers' behavior. This gives you a better sense of where clients navigate and how those pages perform better than the others.
Create a Google Analytics account for your eCommerce store
Tracking and managing data is undeniably essential, and the backbone of any organization, and setting up Google Analytics is a great place to start. There's no reason not to install Google Analytics because it's a free tool. In reality, most e-commerce and website systems make installing Google Analytics on your online store as simple as copying and pasting a few lines of code. Once done, you'll have access to various reporting options, ranging from consumer location to time spent on your landing pages.
9. Streamline the Delivery Process Before Christmas Sales
When it comes to potentially complicated operations, less is frequently more. You might provide consumers with every available shipping choice, but that would undoubtedly lead to confusion and headaches for you and them. Instead, pick a couple of the most widely used ways. This helps clients make the most informed decision for their needs by streamlining the processes and reducing the risk of errors.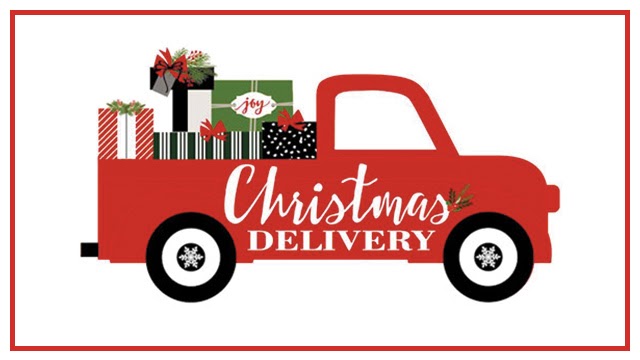 Start by doing some research to find the best shipping choices for your eCommerce store before Christmas sales:
What are the locations of your customers? Do you primarily serve a localized clientele or routinely ship internationally?
What are the most cost-effective and convenient shipping choices for your target audience? Choose from a few options to accommodate a variety of budgets and shipment deadlines.
What are the shipping deadlines for the services you've selected?
Consider providing free shipping and quicker options that clients can pay for to increase sales. When free delivery is offered, more than 90% of online customers think it motivates them to buy more.
10. Test Everything Before the Christmas Shopping Spree Begins
Test anything you've just added, such as a blog post, and standard functionality on your site, such as a shopping cart, before the season begins. You may not have time to keep up with broken links or address a connectivity issue in your payment process during the holiday rush.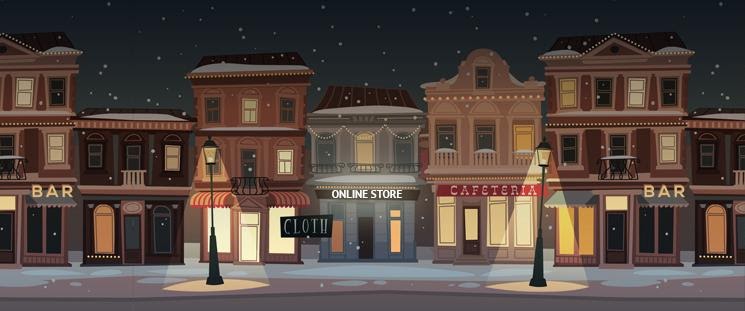 Checking essential functions includes, but is not limited to:
The procedure for checking out
All available payment options
Calculators for shipping
Codes for discounts
Displays for mobile phones
Navigation on the website
Links to buying guides and landing pages
CTA buttons can be placed anywhere on your website.
Make the most of the holiday season's shopping opportunities. To increase your productivity, delight customers, keep your promises, plan ahead and integrate necessary tools.
Conclusion
With our Christmas sales tip, you can get a head start on your store's sales season by thinking about your holiday marketing approach, return policies, and many other things.
Online merchants must guarantee that they can match customers' needs and provide a superior purchasing experience at every touchpoint. Early planning can help you avoid the Christmas sales craziness and provide you peace of mind, knowing that you're ready to succeed during the year's busiest season.
So, be prepared now, as the holiday season is just right around the corner!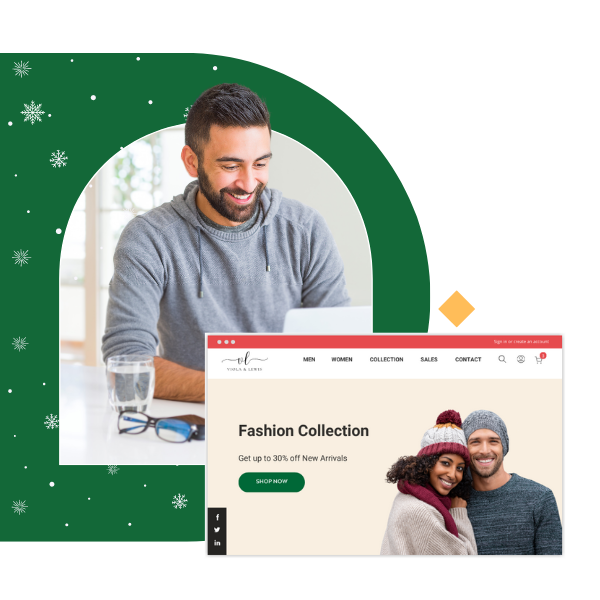 Try FREE Magezon Page Builder demo today
Easily create beautiful, engaging eCommerce Magento website in any style whenever you want without relying on developers or designers. Just by drag & drop.