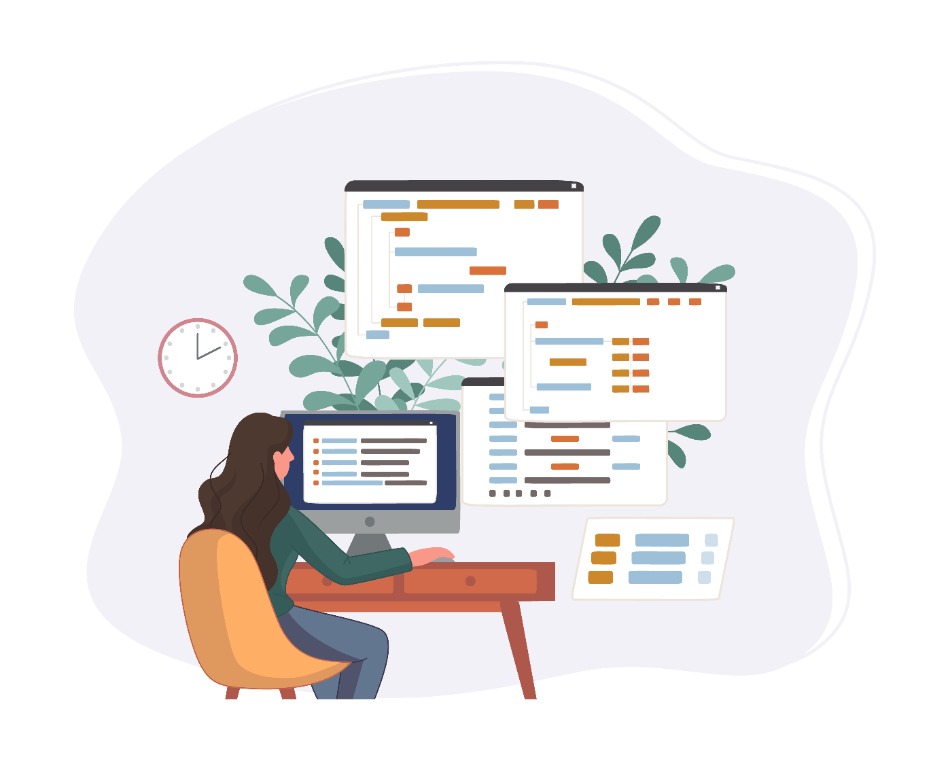 Remote work is becoming a global trend, with many preferring to work from home and not be tied to an office. This is a fantastic way to avoid the monotony of the office and can also allow for more work-life balance. And thanks to the innovation of technology, today's best remote work software can help you stay connected with your teammates without being in the exact location.
The top work-from-home productivity apps in 2023 will be more than just a "virtual workplace. " They will be the ultimate solution for seamless communication with employees and customers. Allowing employees to work from anywhere is one thing. Driving growth for your business is another matter. Here is a list of carefully selected apps for remote work which can help you do that.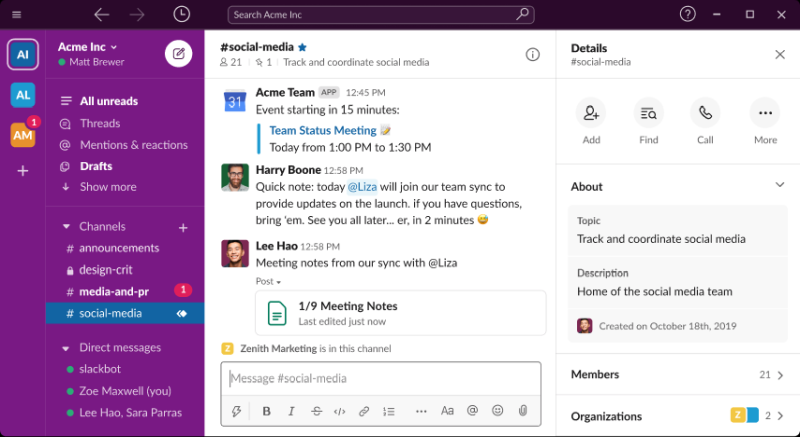 Communication is essential for any team's success. That's why it's crucial to have a way to communicate freely and respond to messages in real time. As a result, Slack has become one of the most popular work-from-home apps because it makes teamwork so much easier.
Founded in 2009 by the co-founders of Flickr, Slack has now become one of the top must-have apps for working from home. It is a workplace communications tool that integrates with much other software. You can chat with your team members, share files, and send comments to people outside the company. Slack is available on desktop, mobile, Slackbot, and the web.
Features of Slack:
You can respond to real-time messages without waiting for someone to reply. People can easily communicate and stay up to date on what's happening. These messages can be answered, read, and deleted at your convenience.
Channels can be created, and notifications will be sent when someone is typing a message or viewing the current track. They can also create public media open to everyone and private channels that only include certain people, which comes in handy if sensitive data is to be discussed in a rut. Private channels are optional. Also, people can create new direct groups for other teams.
Slack has an integrated searchable archive of all past messages, images, and files. It can also integrate with Google Calendar, Dropbox, Box, Salesforce, GitHub, Bitbucket, and Jira.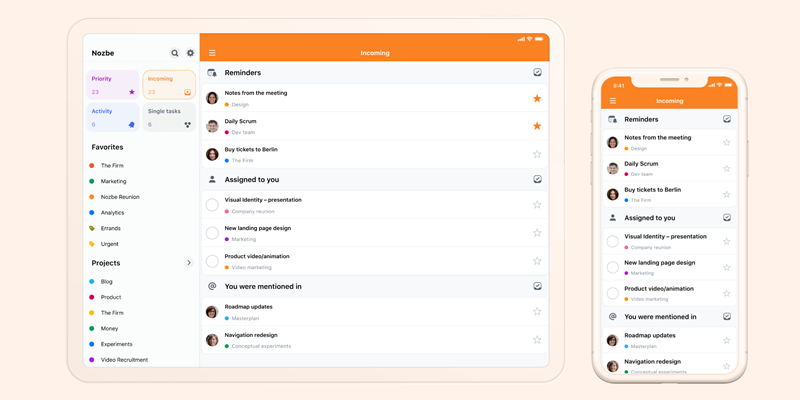 Nozbe is an excellent work-from-home software designed to be an all-in-one solution for all your productivity needs. It handles tasks, time management, reminders, calendars, and project management.
In addition, Nozbe is a free app with a paid pro version that includes more features. It can be used for personal or work use, and it's easy to customize with a clean and easy-to-navigate interface.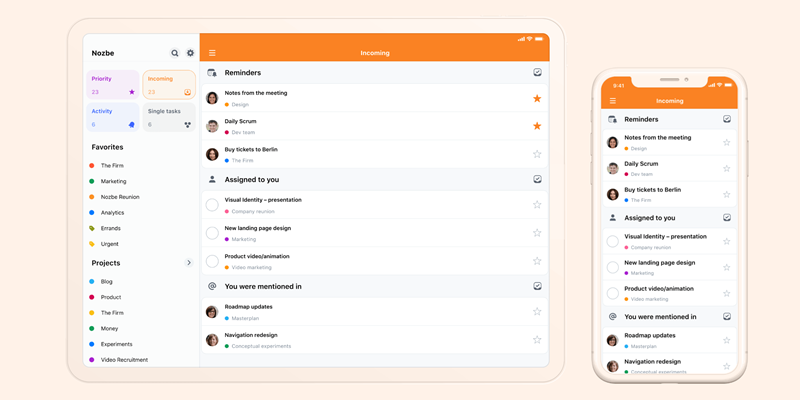 Nozbe has a lot of features that are great for making you more productive:
One of the best features is the start time of your day. You can set how many hours of sleep you get, how many times you want to wake up in the morning, and what time you want to wake up. It will then give you a countdown of when you should go to bed based on how much sleep you want. This is an excellent feature because it helps you better plan your night without being too strict.
The Nozbe app is remote work software that is great for planning your day in terms of activities. You can create multiple projects and set reminders on when you should accomplish specific tasks. I also really like the "Today's Agenda" feature. This lets you see your day and how many jobs you have left.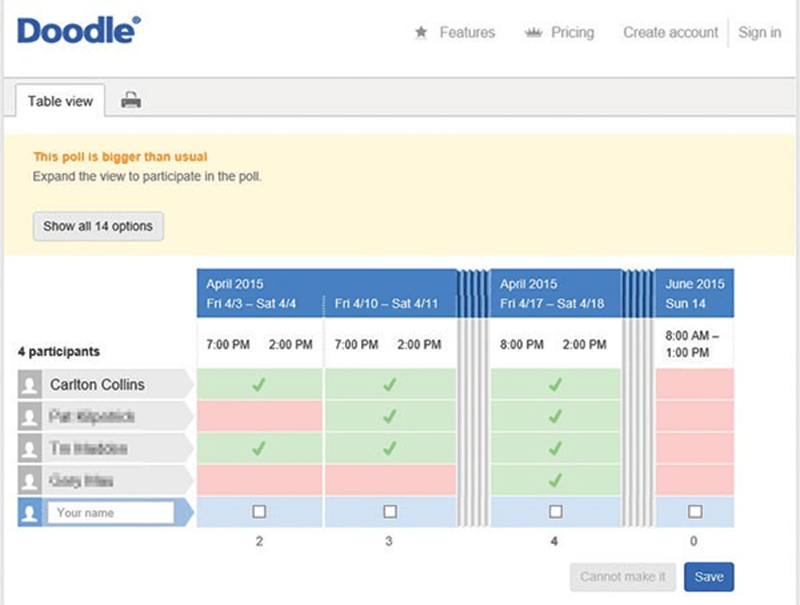 Doodle is an online calendar app to help you track your deadlines and organize your tasks, meetings, and other activities. Doodle even sends you notifications when an event is about to happen, making it possible for you to know if something is coming up ahead of time. In addition, you can see your agenda as a graph representing the day, week, month, or year.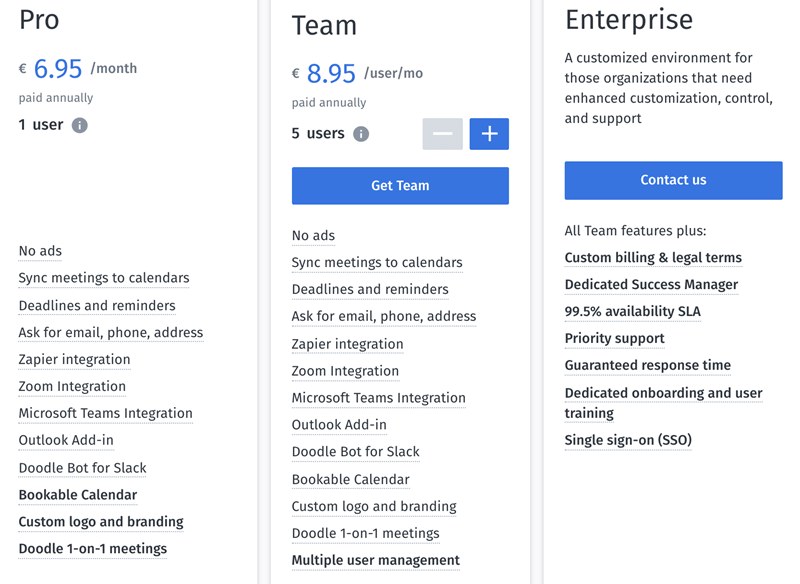 Look at Doodle's features – one of the best apps for working from home:
Now with Doodle's auto-schedule functionality, your team can spend more time collaborating and less time coordinating meetings. In addition, if your team members live in different parts of the globe, you'll be able to check everyone's availability based on their respective time zones.
You'll never have to wait around again, wondering whether or not your next meeting will run smoothly. With this free remote app's innovative deadline and reminder features, you can promptly get participants to respond to your meeting requests.
With Doodle polls, you can get a sense of the best time for the meeting from the conference participants' perspective. You may also want to keep the poll open for a short time. For example, you could keep it open for one hour so that people who cannot respond earlier can still participate.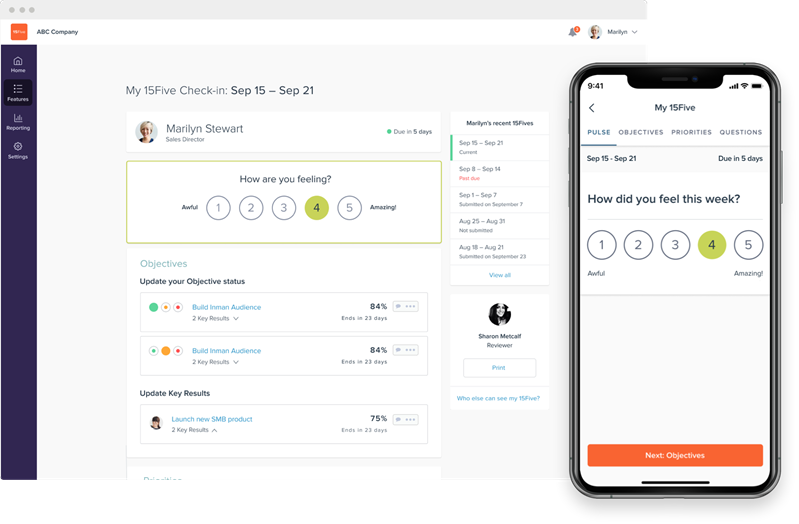 15Five is the top 10 best apps for employees to report how they feel about their work environment. The app helps you answer questions: What's the best thing about your job? What's the worst thing about your job? What does your job entail? What are you proud of? What would you like to change about your job? Employees can answer these questions, and managers can read them at their convenience and take action accordingly.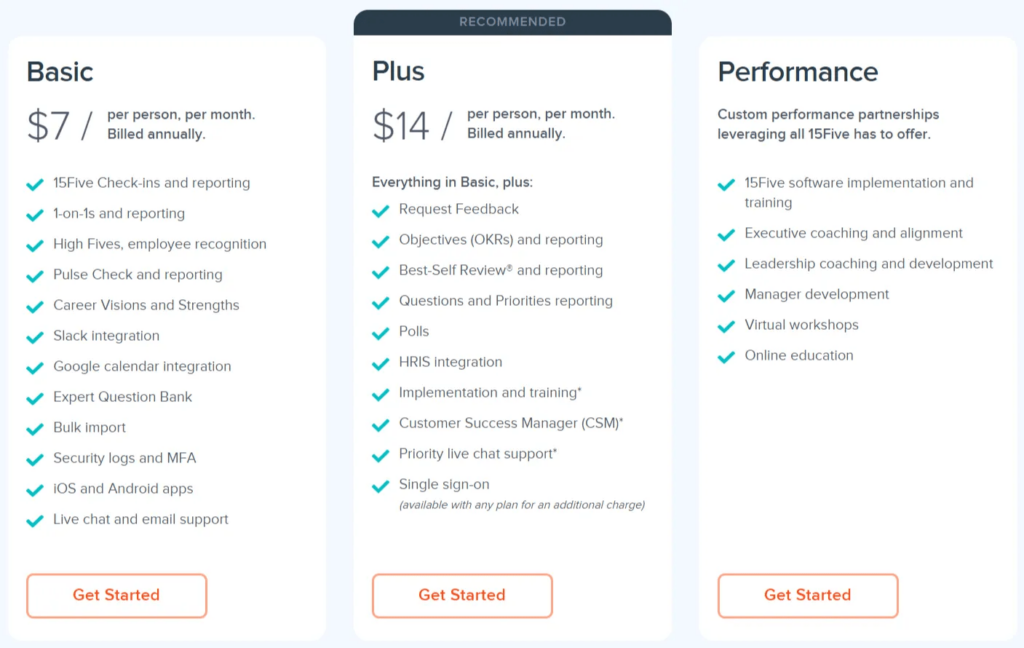 15Five – remote work software features:
The app provides an anonymous platform for employees to share their workplace feelings, opinions, and experiences. The app uses a proprietary, secure questionnaire to collect data. Some questions are short and can be answered in under 5 minutes, while others have much longer responses that may take up to an hour to complete.
You can work from home on your phone with the 15Five app. It helps organizations measure employee engagement through two key features. The first is the weekly "check-in," where employees answer five questions about their work. The second is called "feedback". This is a survey in which employees offer feedback on various aspects of their work. The "check-in" feature is a quick way for employees to anonymously input information. Employees can also upload pictures or videos. Feedback is a longer survey that allows employees to share their thoughts in-depth.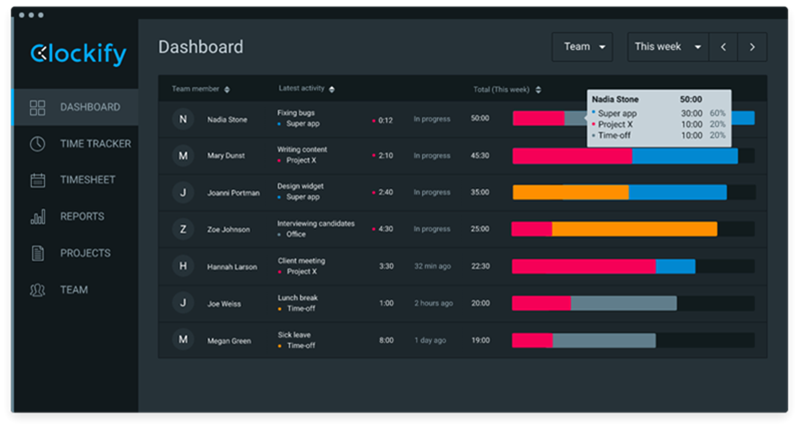 Clockify is a valuable working-from-home app for people who want to track their hours, days, and weeks on various projects. This app provides the functionality to track your time in multiple projects and help you understand where it's being spent. In addition, you will learn a great deal about how much time you spend on each project or aspect of your job by tracking your working hours.
After several days, you'll understand which projects and tasks are consuming more time than you would like. Based on this information, you can adjust your schedule accordingly and improve your productivity and overall success.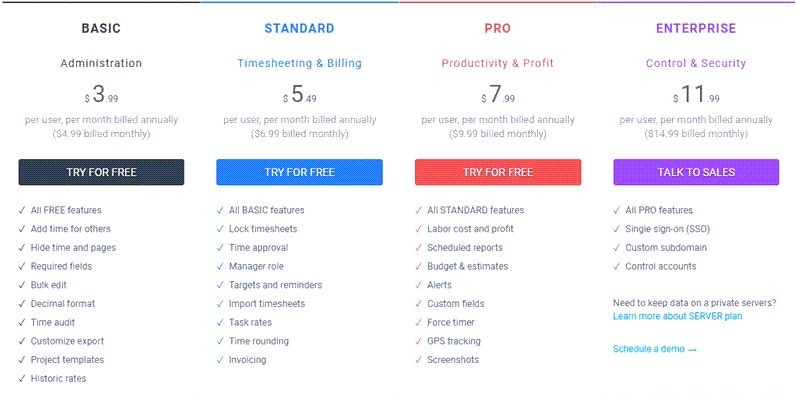 Features of Clockify:
It enables you to edit the code of a website without ever having to touch a text editor. It also provides an intuitive interface for controlling the CSS and JS files. The main features of Clockify are editing codes, live preview, CSS and JS editing, and many more.
The Clackify website provides a forum for users to interact with each other. You can also download the source code of the Clockify application from the official website. You can use the Clockify app to customize and style your website.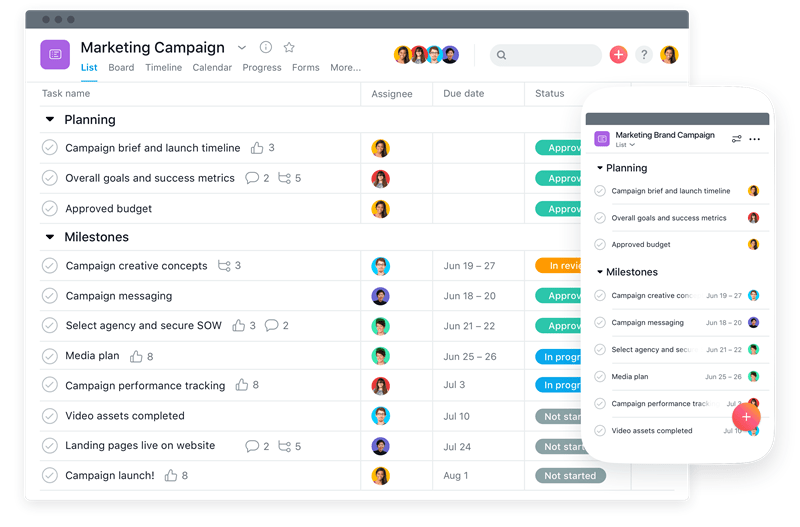 Asana is one of the most popular work-from-home apps in the world. It was founded in 2008 by ex-Facebook employees Dustin Moskovitz and Justin Rosenstein. The headquarter is in San Francisco, California, and it operates worldwide. Asana's product team is led by CEO Michael Pryor and has more than 40 million users.
One of the most popular work-from-home apps in the world, Asana was founded in 2008 by ex-Facebook employees Dustin Moskovitz and Justin Rosenstein. The headquarter is in San Francisco, California, and it operates worldwide with more than 40 million users.
As a manager software, Asana allows your team to manage their assigned tasks in List-based boards and then track their progress with the said tasks in Kanban-based boards. Then their progress is also followed with the said tasks in Kanban-based boards.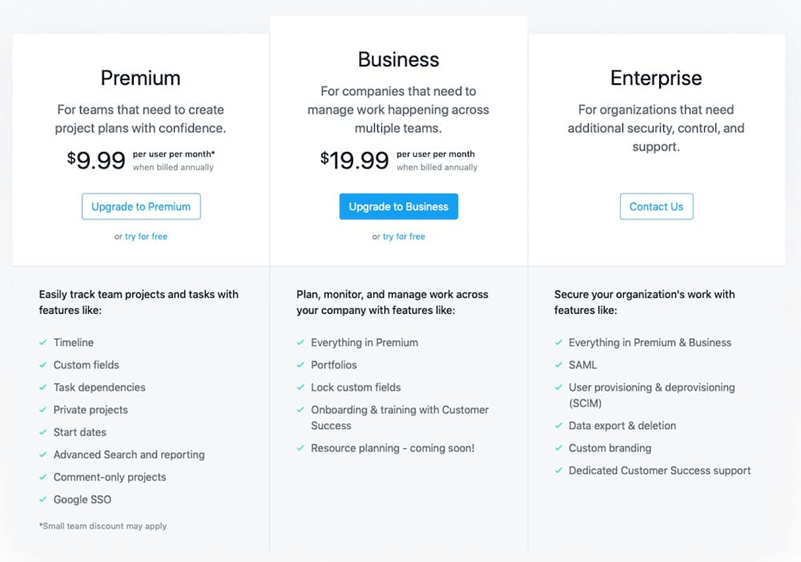 Some of the best features of this remote work software – Asana:
It has some features that make it stand out from other tools. You can create tasks, organize projects, and assign tasks. In addition, you can share the work by assigning tasks to others or inviting them to be part of the project.
When you've been good with your tasks and have set deadlines, you can keep track of these dates in Asana's calendar section. This will allow you to always have the data on your smartphone, tablet, or desktop computer. Also, your calendar in Asana helps you plan and look at what projects are due to finish this week or month.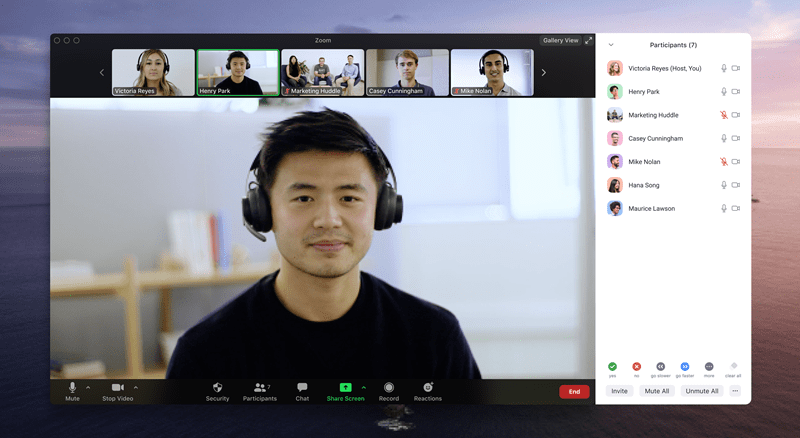 Zoom is a live video-conferencing application available on PC, Mac, Android, and iOS. Like Skype, Zoom is free for everyone who wants to use it. It is already utilized by almost half of Fortune 500 businesses, and over the next two years, it is expected to reach even higher heights, growing by 227% year-over-year.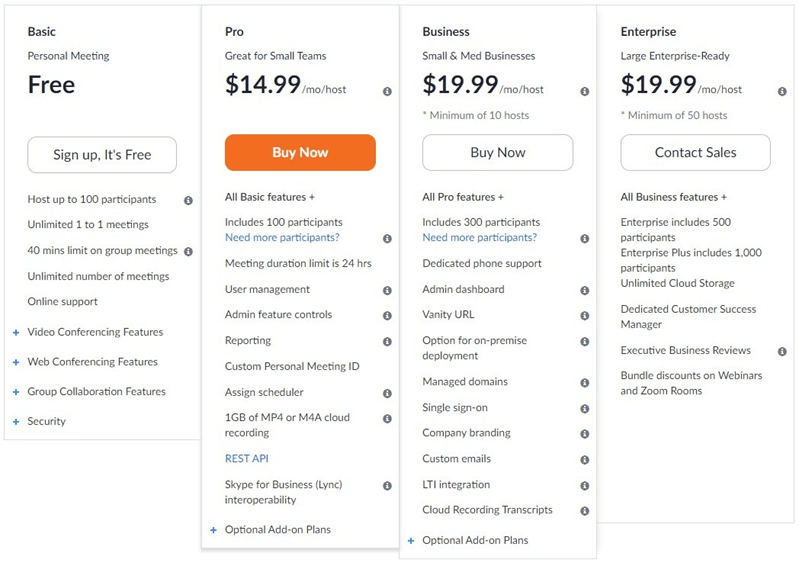 The best technology for working remotely – Zoom:
Using the video call feature, you can use this app to have group meetings or chat with people. It also has a screen-sharing feature that allows you to share your screen with other participants.
Zoom also has a webinar feature where you can invite attendees to join your webinar. You can organize your meetings by creating a meeting space and inviting participants to that meeting space.
It is one of the online working apps with a file-sharing feature to share documents, pictures, and videos with other participants.
Zoom has some features like screen sharing, chat, and whiteboard. That makes Zoom a good choice for business meetings, online training, and webinars.
You'll be able to video chat with up to 100 active participants, and up to 50,000 can just watch. And Zoom is not only an excellent tool for remote teams and a resource for teachers conducting online lessons with large groups of students.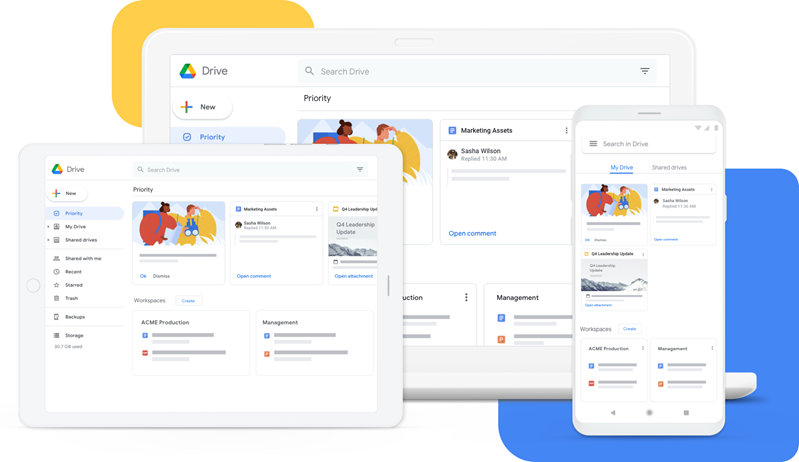 Google introduced Google's G-Drive on April 24, 2012, as an online storage service integrated with Google Docs and Gmail. It is a multi-functional tool that lets you store and share your files and collaborate in shared online word editors, spreadsheets, and presentation slides.
Google Drive is a great way to do work-from-home jobs because it stores and accesses all of your files in one place. In addition, Google Drive has many features that make it easier for you to do your work.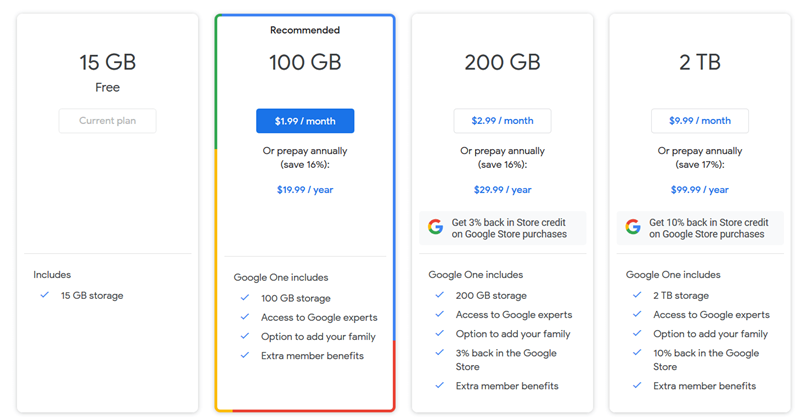 The feature of this remote working software:
For example, you can store pictures, videos, and documents on Google Drive. You can also open and edit office programs like Word, Excel, and PowerPoint on Google Drive. Finally, Google Drive makes it easy to share your files with others. Google Drive is free to use for up to 15 GB of storage. If you want more space, you can pay a monthly fee or purchase an extra 1 TB of storage.
Google Drive has several document editing features similar to Microsoft Word. It also uses many duplicate shortcut keys as Microsoft Word and a similar editing platform. This provides a more familiar interface for users who used Microsoft Word before transferring to Google Drive.
9. Snagit – Screenshots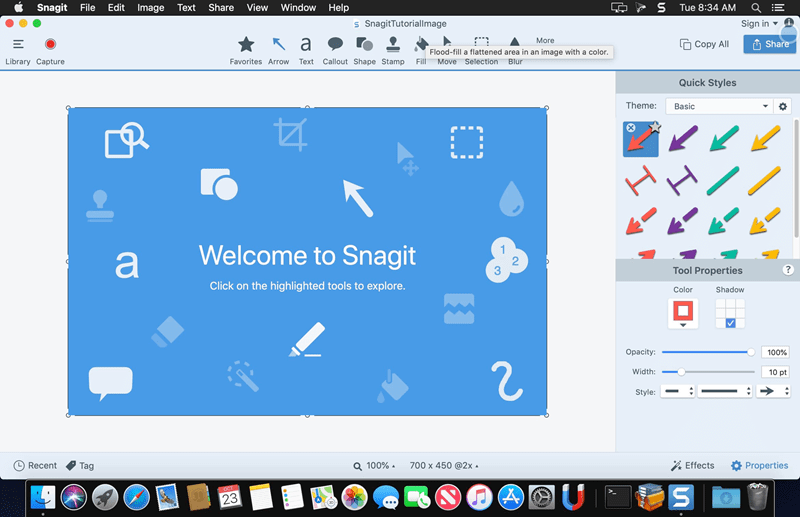 Snagit is a popular screen-capturing program. It was first released in 1989 and initially developed by IJ Education Company. TechSmith Corporation later purchased Snagit in 1996. TechSmith Corp. has updated the software through the years and added many new features. Snagit 2018 includes many other features, including a new interface for the previous version.
Snagit is a powerful and convenient screenshot tool for facilitating communication between team members, improving training and teaching activities, and helping teams create videos and visuals for marketing purposes. This free program is best suited for classrooms and training seminars, as it has advanced features to help you add captions, record screencasts, save or upload your files, and more.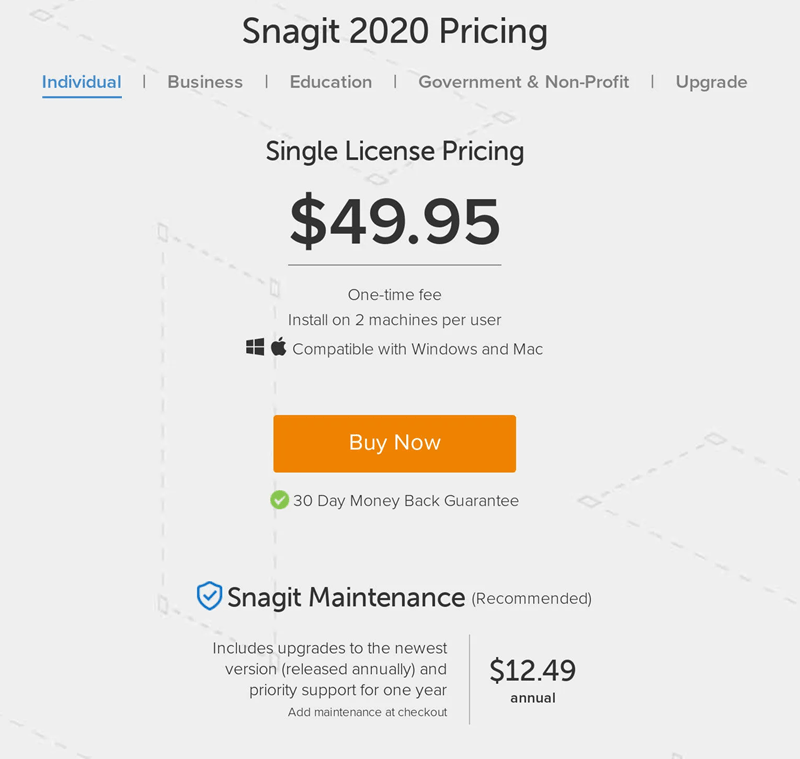 Snagit includes the following features:
It captures the whole desktop, just a section of the screen, or use your webcam to capture a video of your face.
You can upload captures as GIFs and edit them or download captures from cloud storage providers (Dropbox, Google Drive, OneDrive, Box.net, etc.).
With this one of the best online working apps, users can create animations and add captions to images and videos with effects.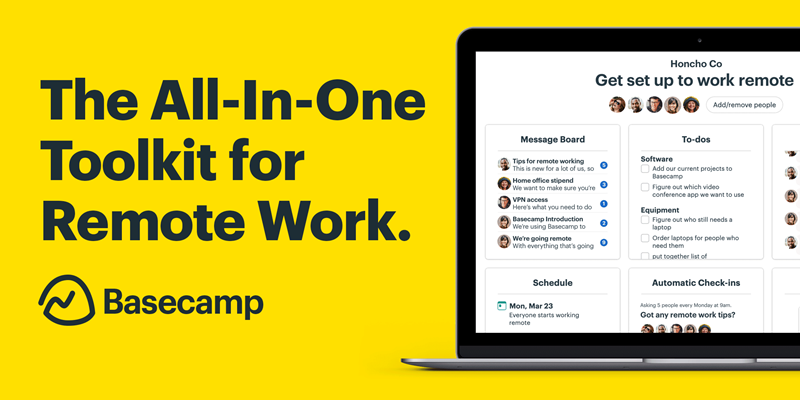 In 2001, the first version of Basecamp was born as a collaboration tool for a company that had grown to 20 employees. A year later, the company was acquired, and the founders began working on Basecamp full-time. Today, Basecamp is a remote working software used by 75,000 people worldwide. It's considered a staple in the business community and one of the market's most popular project management tools.
Basecamp is one of the best apps to work from home that helps teams organize and manage their company's work. The best part about this software is that it has such a user-friendly interface that you don't need any previous experience with other software to start using it. Basecamp is an all-in-one solution for project management. The team at Basecamp has put a lot of time and effort into making the software very efficient, easy to use, and user-friendly.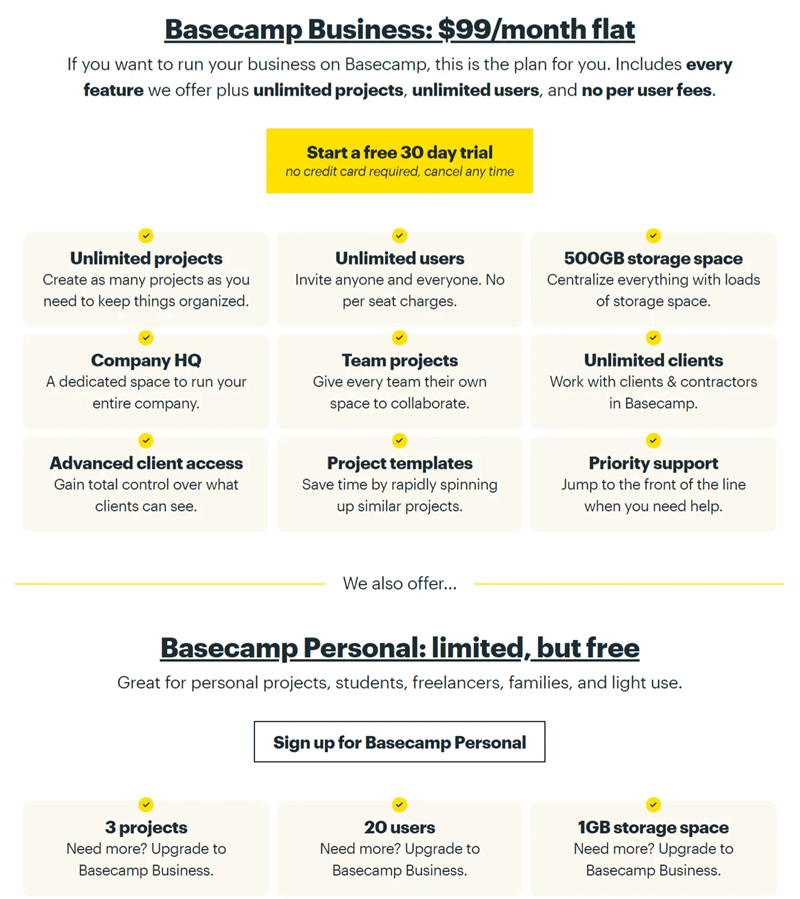 Features of Basecamp – one of the most popular online working apps:
Basecamp is a remote work software with many features that make it easy to keep track of projects and clients. The email notifications are beneficial in keeping all of the information up to date. Basecamp also has a calendar, which is great for scheduling meetings and keeping track of deadlines.
In addition, you'll also be able to create lists of to-dos, communicate in chat rooms, track deadlines in timelines, store documents and files, participate in group chats, and do everything you need to streamline team collaboration in Basecamp.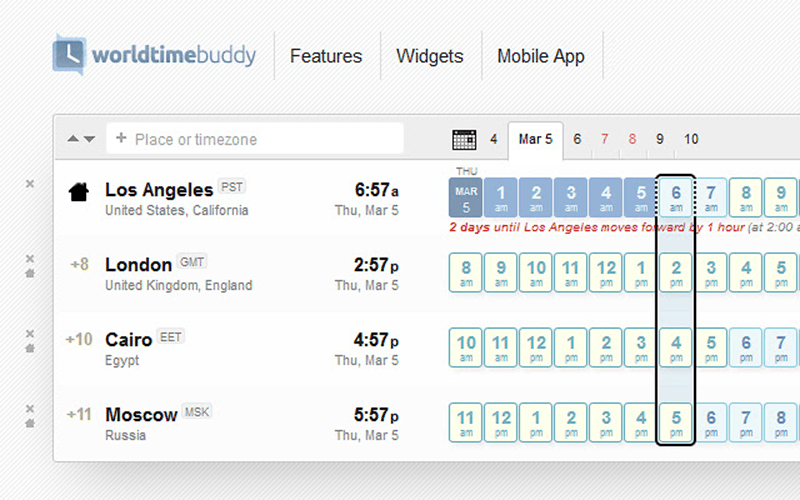 World Time Buddy is an excellent remote app and a clever and easy-to-use time zone calculator that lets you simultaneously view any two different time zones. You just need to select the cities and move the time grid to compare their time zones. To change time zones, tap on the current date and time, then choose another time zone from the list.
This free app lets you quickly check when it is in a different location or city than your own and allows you to pick two cities to view their time zones. World Time Buddy is a great app for travelers with many time zones to memorize and business people who need to know the time in multiple locations.
The features of World Time Buddy – one of the best work-from-home apps in 2021:
After being turned into a day-savings-time-oriented person, using the day-savings-time tool's reminder feature, which notifies you the day before any clock change occurs, will never be overlooked.
World Time Buddy is one of the top online working apps that lets you find time anywhere. It is very user-friendly and straightforward to use. You can find the time in any country, city, or region. Simply type the location in the search bar, and it will show the time for that specific area. The date also appears at the bottom of the page. It's a great website to use if you plan to travel to a new location and want to know.
Seven is a company that specializes in home workout equipment and fitness apparel. The idea for Seven came from CEO, founder, and entrepreneur Adam Paulin. He had been working out with weights and was looking for alternatives for the gym.
Seven will not directly assist you in becoming more productive while working from home. However, providing 7-minute exercise challenges will assist you in maintaining a healthy lifestyle that will allow you to work effectively from home.
No matter what environment you choose to work in, it is necessary to take breaks now and then. So what better way to take a break than to spend it on a healthy workout? And Seven will help you do just that!
Find out the features of this remote working software – Seven:
Seven is a must-have for remote workers that want to work out effectively because people get to choose among several excellent personal trainers — including Drill Sergeant and Cheerleader — to help keep you motivated throughout your workouts.
The best part is that people can choose from about a dozen free workout programs to keep them going on their fitness journey. You'll also get access to exercises and workouts that are easy to follow, and they can be done from the comfort of your own home.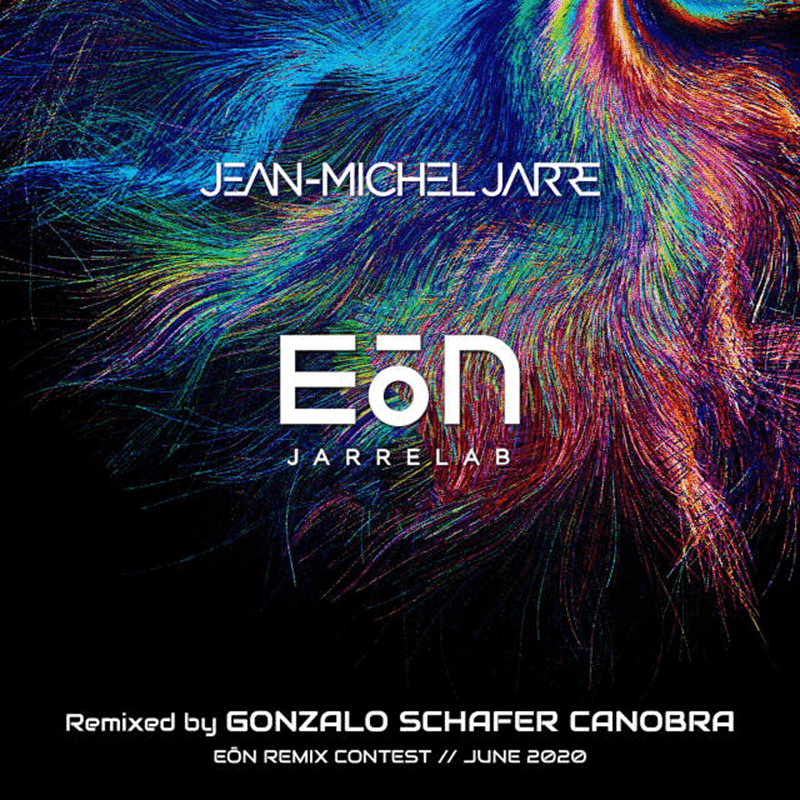 Jean-Michel Jarre's EōN is an electronic sound and visual experience. An endless musical experience is provided thanks to EōN's musical score that repeats, never playing the same note again. The music follows various paths each time you open the app, with sounds that range from 10 seconds to 3 minutes.
Listening to music when you work can be just as effective as using noise generators. EōN provides an endless mix of sounds you can easily listen to without getting music fatigue, making it one of the best apps for remote workers. The app includes relaxing soundscapes to stimulate creativity, inspiration, and focus. In addition, EōN has curated libraries of high-quality royalty-free sounds that you can choose from.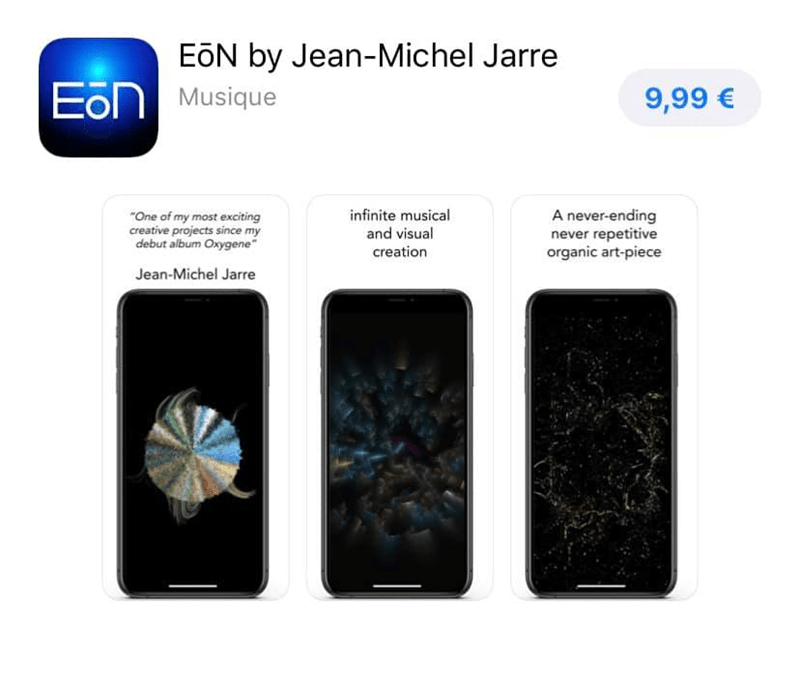 The features of EōN – an excellent remote work software for everyone:
EōN is an enjoyable music experience for work time. It allows you to set a timer that will play music for a set amount of time and stop automatically. You can also set the volume and a playlist.
The app is available for iOS and Android. The app will play the music from the playlist you choose for as long as you set the timer, and it will stop playing automatically. You can also set the volume of each song separately.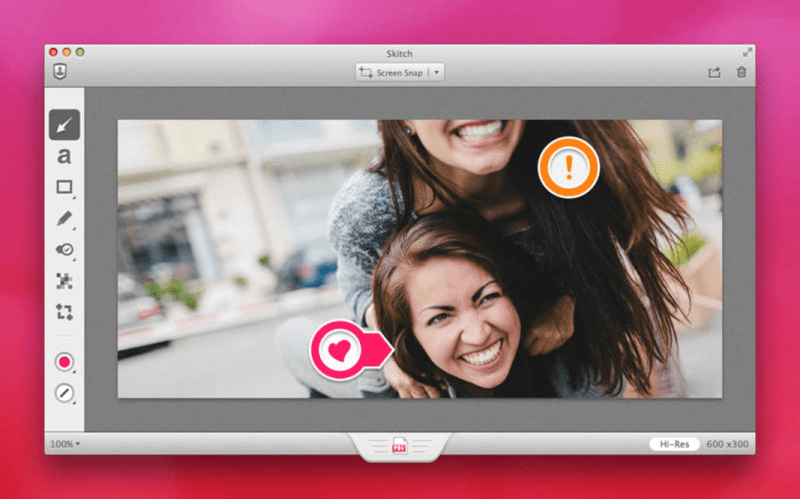 Skitch is one of the best apps for working from home from the Evernote team, allowing you to bring your ideas to life via illustrations, diagrams, and scribbles. This tool makes it easier to comment on projects and has visual conversations with your team members.
With Skitch, you can mark up almost any type of paper. Doodling over images may be done similarly to Snapchat. Basically, it's like Snapchat scribbles but with a little bit of added sophistication that helps.
Features of Skitch – one of the best apps for remote workers:
You can take pictures and add any color, text, or arrows. It also allows you to write a caption for what you are explaining, and you can draw or add arrows or circles to show where you want to explain. You can also add text to the picture, and it will automatically fit within a box that you can place around your picture.
An easy way to use Skitch is to open it on your iPhone or iPad. In addition, there is a camera where you can just take a picture of anything.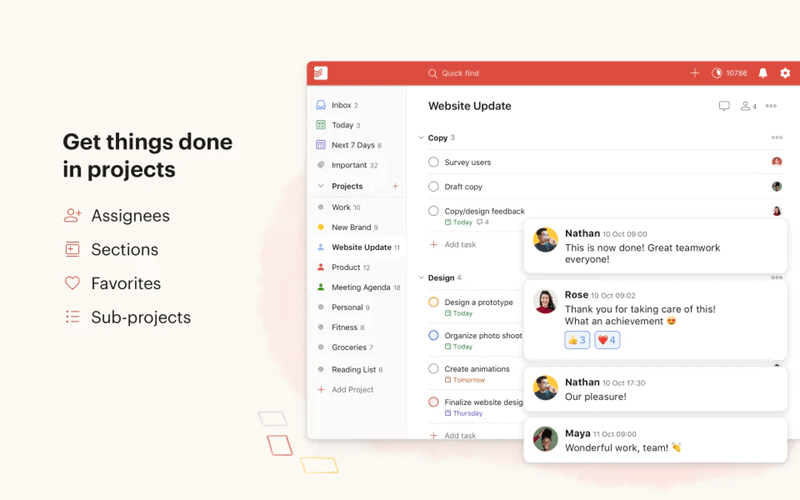 Todoist is a task manager for modern, organized people. This work-from-home software can help you get more done in less time by helping you keep track of your assignments and stay on top of your responsibilities, so you can focus on what's most important at any given moment. Whether you're a CEO or a stay-at-home parent, Todoist is a tool that can help you level up your life.
Todoist is one of the most popular work-from-home apps on the market today. This has a wide range of features that make it more productive, help keep track of projects, and establish deadlines and deadlines. By upgrading to the Premium account, you have access to the most outstanding features and tools available in the system.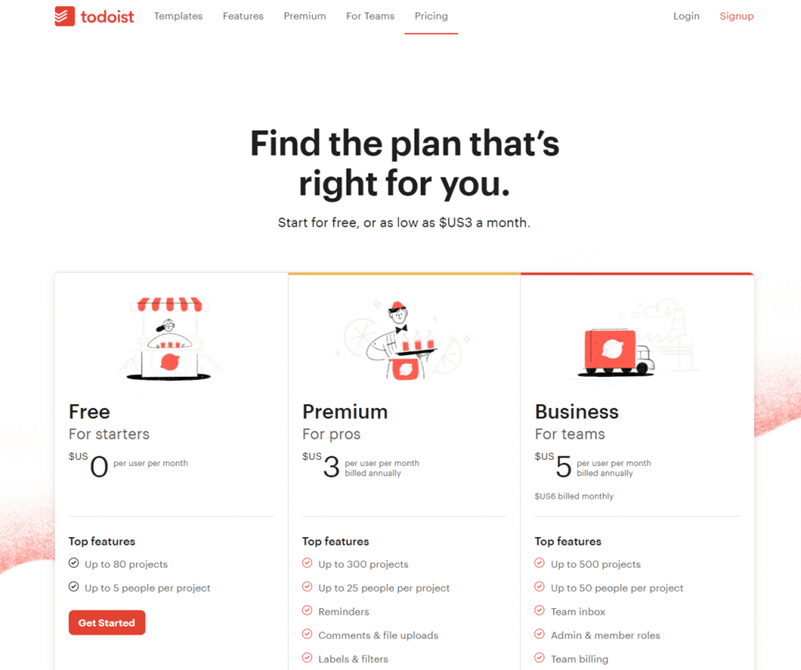 Features of the Todoist app:
Todoist is a task management app that includes labels, reminders, and calendar integration features. They have apps for your phone and desktop that can sync. The free version has unlimited tasks and projects, but a few features, such as labels and notifications, are limited. The premium option costs $29 per year and includes all the features.
Todoist is a cross-platform to-do app that works on Mac, iOS, Android, and Windows. It boasts an intuitive user interface with integrated productivity charts available for premium accounts. Users can communicate with each other easily while working on their tasks.
Concentrate@Will is a neuroscience-based service that provides playlists of instrumental music to help you focus on your job for four times longer. Thousands of hours of unique brain music are available at Focus@Will to help you manage your ADD. This remote work software composes music that has been scientifically tuned to put you in a state of focus-flow faster and for a more extended period.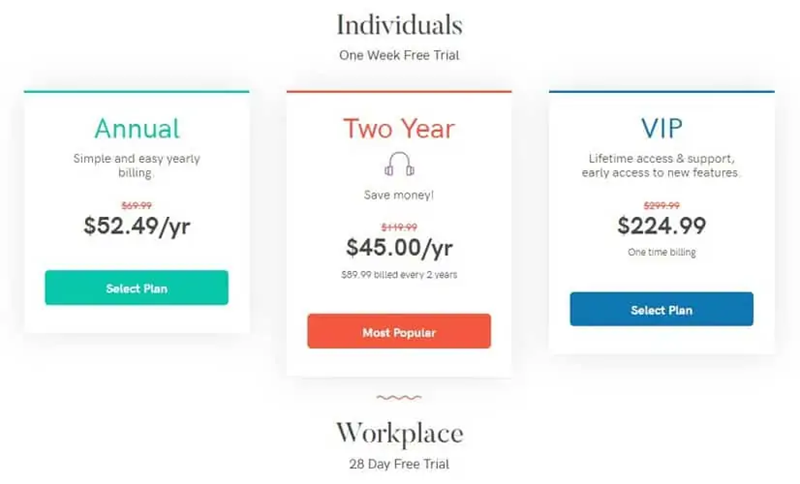 The features of this remote working software:
Focus@Will is a music streaming service that allows users to listen to music without interruption. It includes a large variety of genres, artists, and songs. Users can customize the playlists as they please, making finding a soundtrack for their day easy. In addition, the app provides a diverse selection of songs, making it a good fit for everyone's taste.
It's easy to use, and there are many features. The free version has a timer, which is excellent for people who need it to focus. The paid version offers customization options and the ability to set the level of challenge. It's also important to note that the app is unavailable on the Apple Store, so Android users have an edge.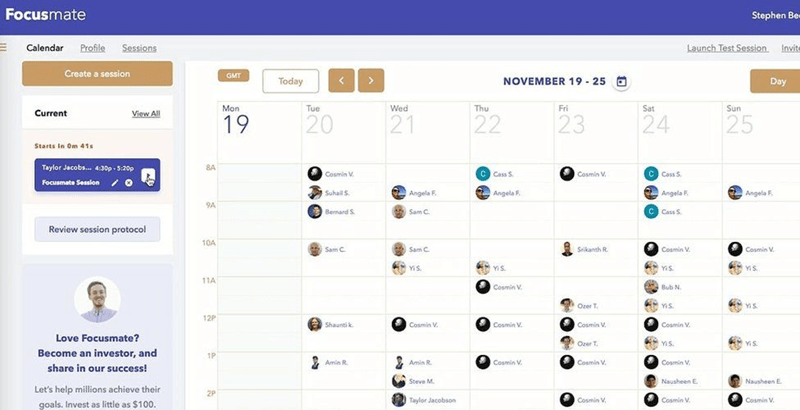 Focusmate is a mobile app that helps you focus. You can set a time limit on the app, which will notify you when it's time to take a break. It also has a voice-activated timer, so you don't have to look at your phone or computer screen.
In addition, it is one of the most famous work-from-home apps for those committed to doing their job. It assigns them an accountability partner to hold them responsible. All you have to do is install the app, and after that, you must use it.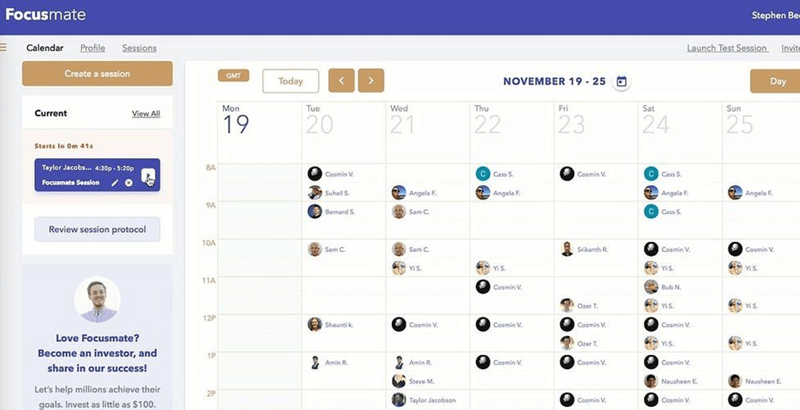 Features of Focusmate – one of the best technology for working remotely:
You can work and be productive by setting your preferences in a simple calendar view. The timer tells you how much time you have left to focus, so you know when to take a break.
The calendar reminds you of upcoming deadlines and meetings and shows you what needs to be done today and next week, so you can keep up with the due work.
It also shares your work, or receiving feedback from others is simple and intuitive. In addition, you can receive an email report of the work you've completed, so you can review it and decide what to do next. The app is available in both English and German.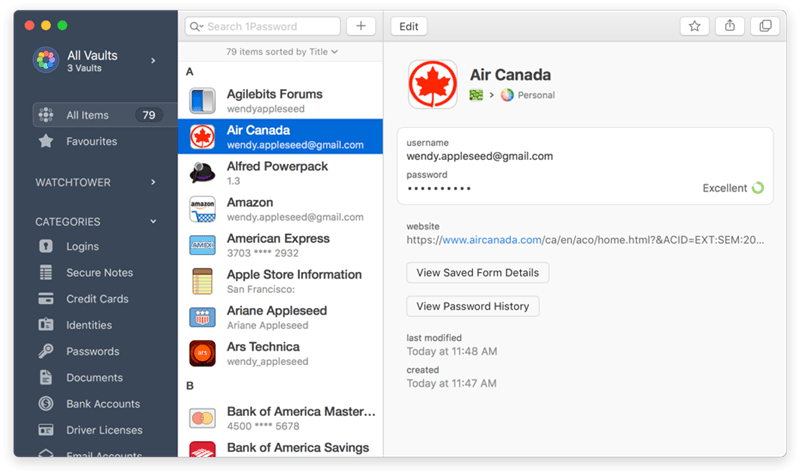 1Password is a password manager app that stores your account information, credit card numbers, and personal information. This remote working software is a robust password manager that safeguards your logins with absolute security. Once you sign up for the app, choose a Master Password, and save all your other passwords in your vault, no more action is required. You can access your logins on both desktop and mobile devices from any device with no hassle.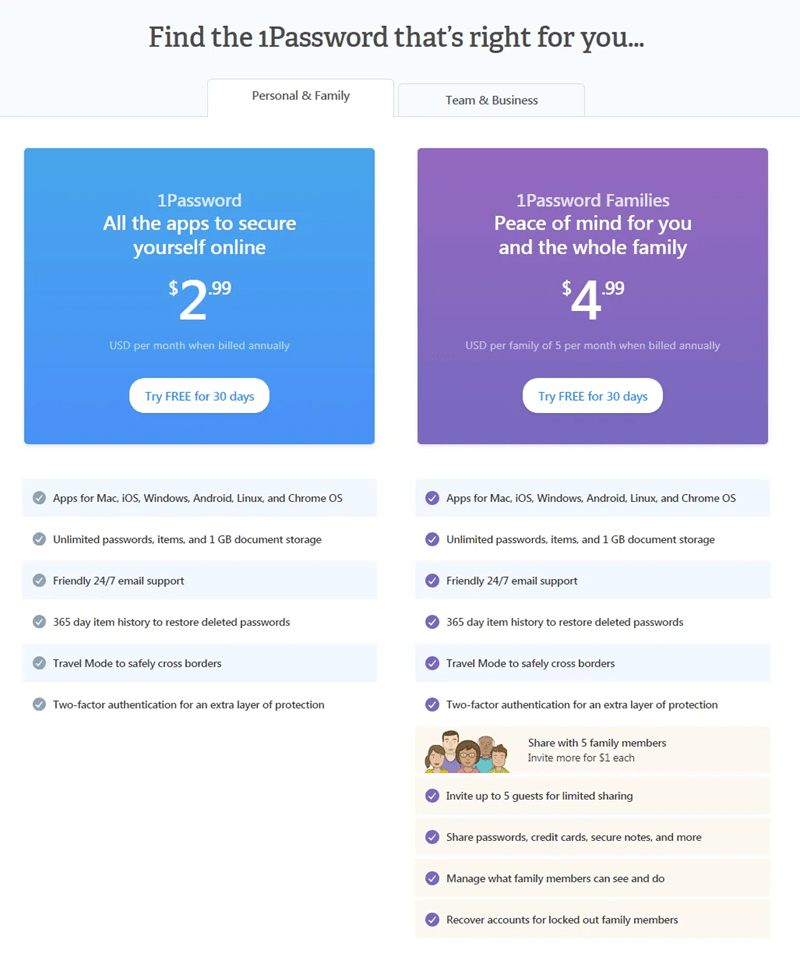 Features of 1Password – one of the most famous you-can-work-from-home apps:
First, you don't need to do anything else if you already have a Master PasSecond. Second, one Password remembers all of your logins for you, so you can just go ahead and access all of them without having to take any additional steps. Finally, this remote work software has an auto-lock feature that prevents even the developer from seeing what you have in your vault, which means you fully control your information.
The app has a password generator that creates long, strong passwords with just one click. You can also store notes and attachments in the app. It's made to be compatible with all web browsers and mobile devices.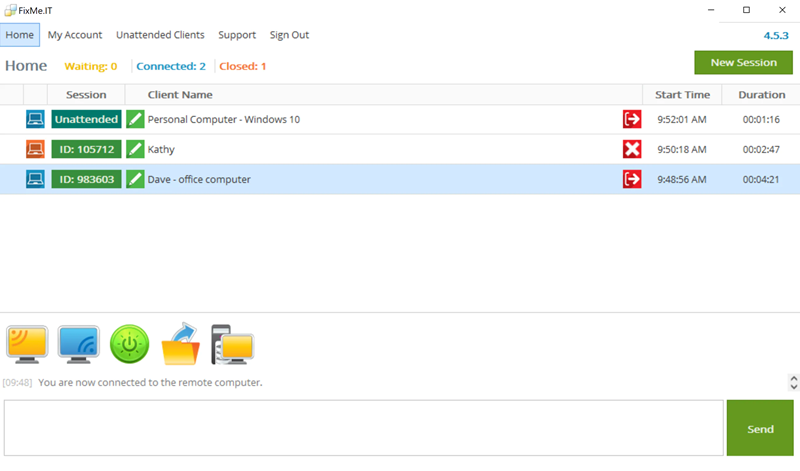 FixMe.IT is technically an IT support solution that helps support teams deal with users having problems with their apps while using the service remotely. While working from home, you may also effectively use the tool's remote desktop control capabilities. Therefore, it has become one of the best apps for remote workers.
This remote work software is helpful for both businesses and individuals. Companies can remotely access their computers and employees' computers to help troubleshoot IT issues. In addition, individuals can access their computers from anywhere in the world. TT can run on both Windows and Mac.

Features of FixMe.TT – one of the best working apps:
It is a tool designed to resolve all types of technical issues related to Windows OS. It helps get desktop access on your computer from any browser for performing tasks like scheduling updates, starting task manager, running file explorer, etc.
IT is available online and is free to use. You can also get FixMe.IT as an app. It has many features, including a spell checker, a grammar checker, and the ability to fix capitalization and spacing errors.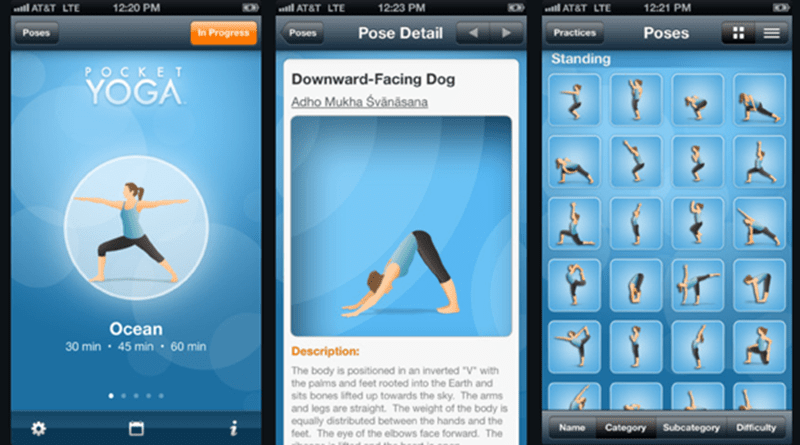 Pocket Yoga is not an app for work. Instead, you use this app to practice yoga while listening to calming music and learning proper breathing techniques. As you practice your breathing, you will perform various poses. Pose Tracker gives you easy access to pose information on your phone or tablet.
You can use this work-from-home app to track your practice so that you can see your yoga results in postures and concentration. Use Pose Tracker to make time for yourself and discover just how much you are capable of.
Features of Pocket Yoga:
Pose Library gives you a library of yoga poses, instructions, videos, photos, and music to help you with your yoga practice.
The app includes various levels of yoga, so you can find a level that suits your skill level. In addition, there are videos for beginners, intermediate, and advanced yogis. This app also provides yoga poses for specific body types and fitness goals.
For starters, it offers two hundred and fifty different poses that can be selected by difficulty or focus, so you can choose the best poses. The poses are accompanied by step-by-step instructions and images suitable for beginners and advanced yogis.
The app also has a timer set to a time, so you don't have to worry about how long you take to complete each pose.
In Conclusion
Physical distance becomes less of an issue as the world becomes more connected. The rise of technology means that workers can be just as productive from home as they would be at their office desks. It also means that companies can keep overhead costs down and focus on productivity over where their workers are located.
Collaboration tools are another factor driving growth in the software industry. With cheaper internet access allowing more people to work remotely, collaboration between remote teams will become even more critical.
This article provides 20 good work apps for remote workers in 2021. If you know of any other useful remote work software, please share it with us by leaving a comment below!