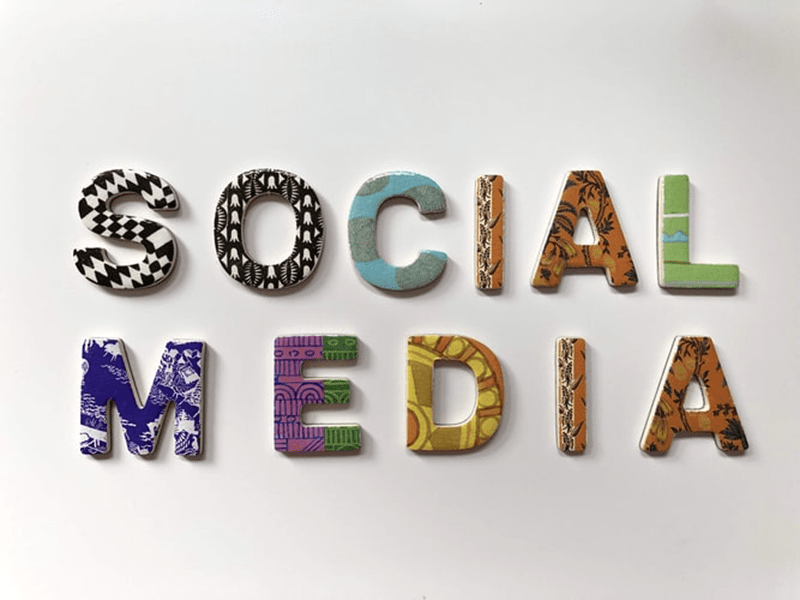 Since the first mailing tool was born in 1971, the world has had over 150 large and small social networks, some of which are universally beloved, such as Facebook, Youtube, and Twitter. Some operate within a country or group of people, like Weibo for Chinese people, Orkut, popular in South America, Cyworld in Korea, and Mixi in Japan.
In many people's daily lives and habits, social media has become an indispensable part of their routines and an essential component of the current economic climate.
Even though the history and characteristics of social media network platforms have received little attention, it is critical to be familiar with these aspects and find out what platform is suitable for you. So let's look at our list of 17 most popular social media platforms in 2022 and discover what social media has the most users.
1. Facebook – 2.9 Billion Users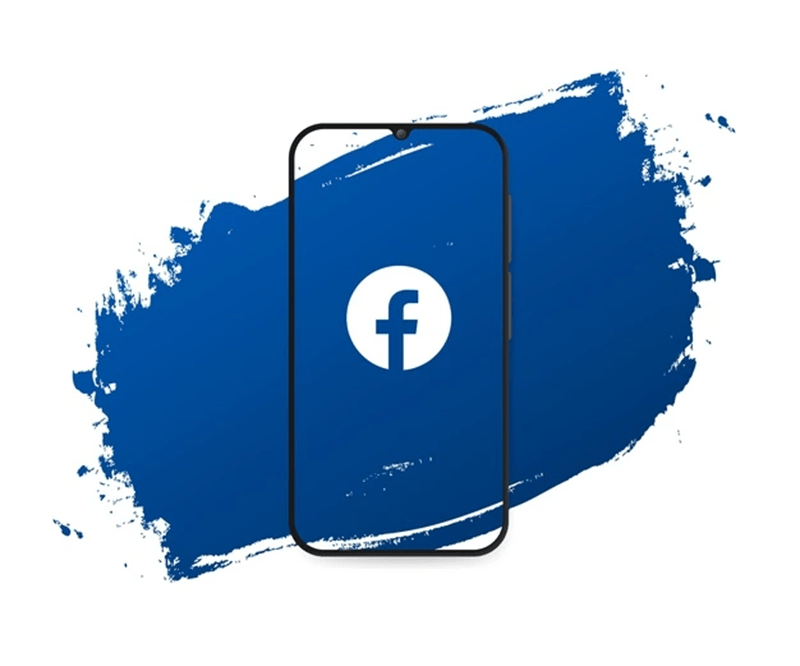 Is Facebook still popular? Facebook was founded by Mark Zuckerberg in 2004 while he was attending Harvard University. It was initially designed for college students. However, Facebook became available to anyone with an email address in 2006. With more than 1 billion users worldwide, Facebook is widely known as the world's most popular social media platform.
Facebook is a website where users sign up for free accounts to connect online with friends, colleagues, or individuals they don't know. This enables users to exchange images, music, movies, and articles with whichever individuals they like and their own ideas and views.
Besides, Facebook is a platform where individuals may update their profiles, express their worries and emotions, and tell their friends about these updates and thoughts.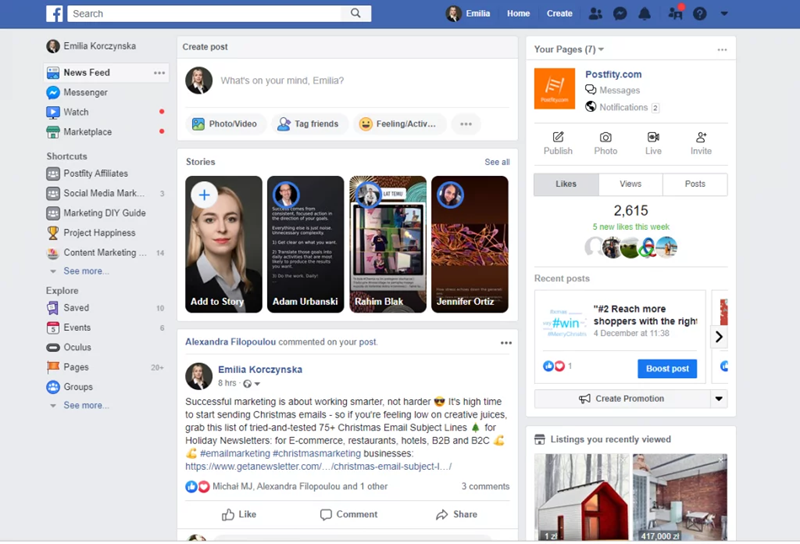 Moreover, it is also a valuable tool for your entertainment because it provides many hilarious films. Plus, there are a host of exciting games on this platform for you to play.
The website is also an excellent location for commerce, buying, and selling. Facebook is currently expanding and gaining numerous users. This is the area where companies may sell their goods in the Marketplace.
Nine facts about Facebook that most people aren't aware of:
What are the most popular social media sites in America? The answer would be Facebook because 71% of Americans use this biggest social medium.
A study showed that 75% of women use Facebook compared with 63% of males.
250 billion pictures have been posted on Facebook.
Facebook is a major marketing platform: 86.3% of marketers use Facebook for brand promotion.
People on Facebook are most active between 8 a.m. and 10 p.m.
88% of Facebook users established an account to keep up with friends and family.
People spend an average of 58 minutes each day on Facebook.
Users on Facebook will follow a brand to get a special deal.
Facebook lets you view individuals who have deleted or rejected requests from your friends.
2. Youtube – 2.2 Billion Users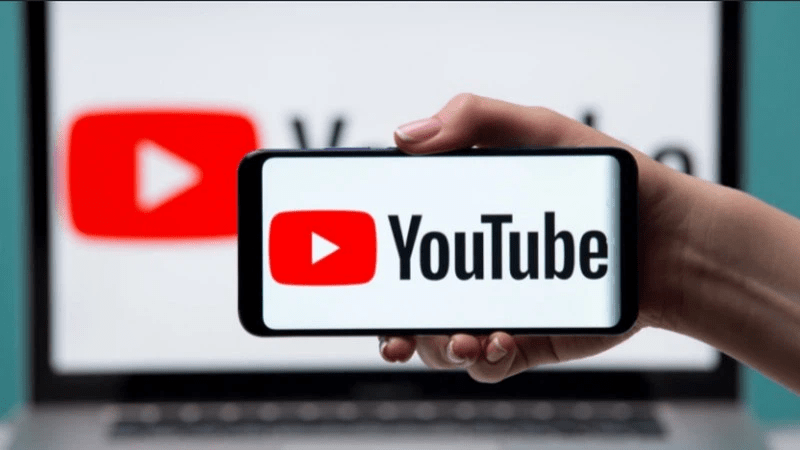 Youtube was created by a combination of three former employees of Paypal around February 2005. Google acquired Youtube in 2006 for about $1.65 billion, gradually making it the largest video-sharing platform globally. At the same time, this social media platform ranks 2nd in the list of top social media sites.
YouTube is a video-sharing website that allows users to view, share, and discuss videos. You can access the video service on PCs, laptops, tablets, and mobile phones. You may even make your own clips and post them to enjoy with others.
YouTube's main features enable users to search for and view videos. Accordingly, you can establish a personal channel, post and share other videos, subscribe and follow different channels, and build playlists for videos and group videos.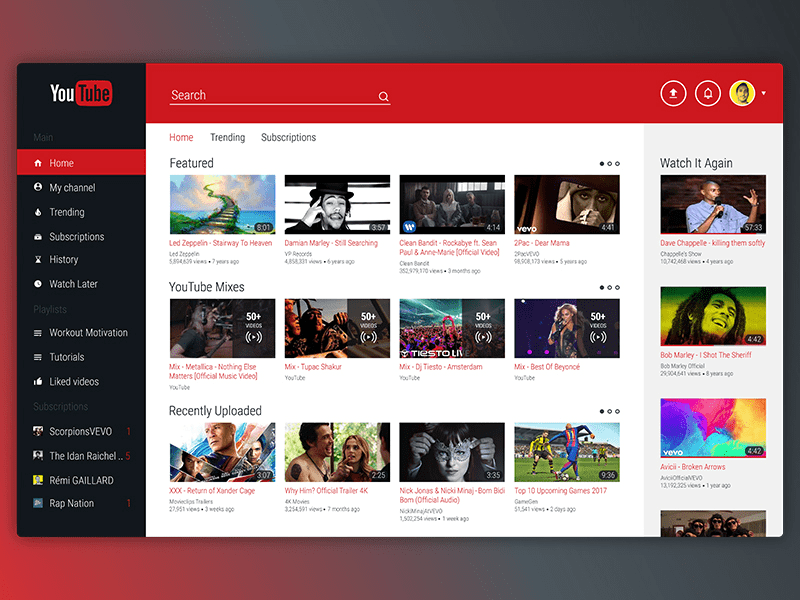 In addition, YouTube includes tools that allow you to advertise your videos to those interested in them, with consumers targeted by demographics, themes, or hobbies.
You may decide where your ad will be shown, what format, and even how much you will pay per view (if you want to boost the prominence of your ad over your competitors).
8 YouTube statistics and figures that inform your marketing plan for 2021:
YouTube is the world's second most popular website.
16.5% of the Web traffic on YouTube originates from the US.
People view YouTube videos for more than 1 billion hours each day.
YouTube is found in more than 100 countries and 80 languages.
More than 500 hours of video material is posted per minute on YouTube.
One in three baby boomers on YouTube learns more about a product or service.
Most baby boomers (68 percent) like watching YouTube videos for amusement.
In 2020, the number of people who watched films aimed at "beginners" rose by 50%.
3. WhatsApp – 2 Billion Users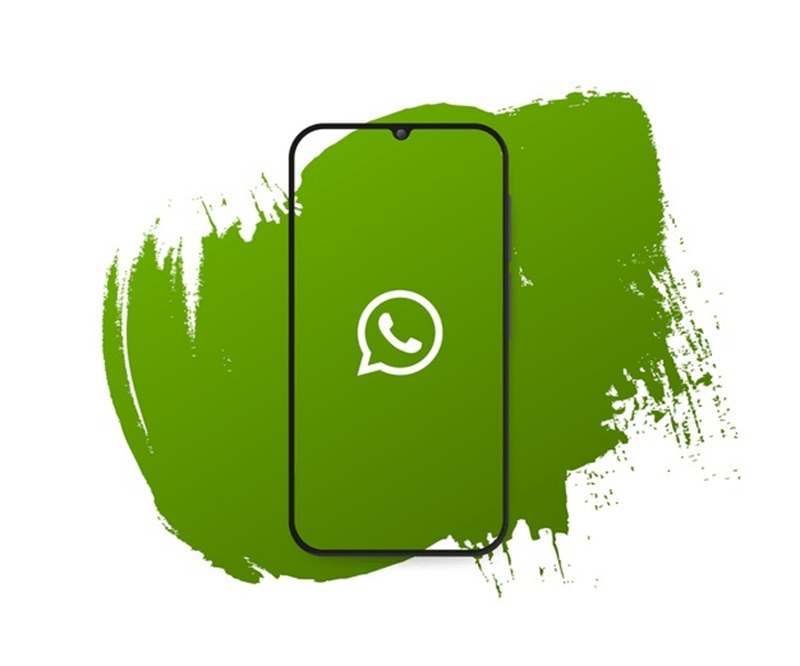 WhatsApp was founded in February 2009, then owned by Facebook. Among more than 2 billion active users, WhatsApp is particularly popular with friends and family who reside and wish to keep in contact in various countries. In addition, WhatsApp may have a fine reputation in US messaging software. Still, it is an essential part of daily life in many areas of the world.
The application WhatsApp is free and cross-platform. You can call, text, and chat completely free if you connect to the Internet. This is also the reason why Whatsapp has attracted millions of users. Moreover, it is an app that automatically backs up your messages periodically, or you can do this yourself.
When using this platform, if you chat with someone quite often, you can create a shortcut to search for that person's messages quickly. Moreover, your contacts will show this person at the top of the application to help you explore and chat more smoothly.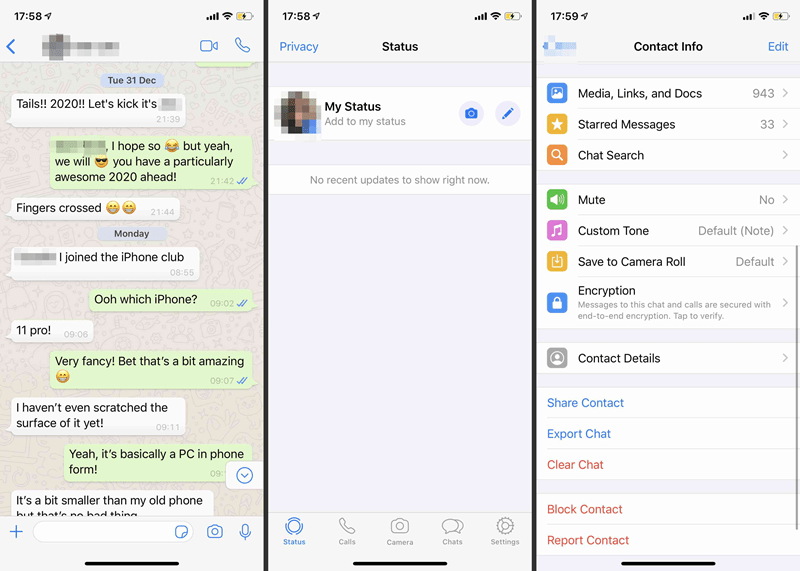 The unique feature of WhatsApp is message statistics. It can make statistics of the day for you with whom you are chatting a lot, and which groups are active with a specific number of messages.
With location sharing, WhatsApp makes it easier for you to find someone's location, which helps users find it quickly and saves time.
Here are some impressive facts you probably did not know about WhatsApp:
WhatsApp has not spent a cent on marketing and user procurement.
Users of WhatsApp open the app about 23 times a day.
WhatsApp transmits around 29 million messages per minute.
Google offered to buy WhatsApp for 10 billion dollars, and then Facebook bought the business, nearly doubling Google's bid.
WhatsApp is the third-largest Android app in the world to be downloaded.
Whatsapp has 60 distinct languages supported.
In 2013, Whatsapp added voicemail.
4. Facebook Messenger – 1.3 Billion Users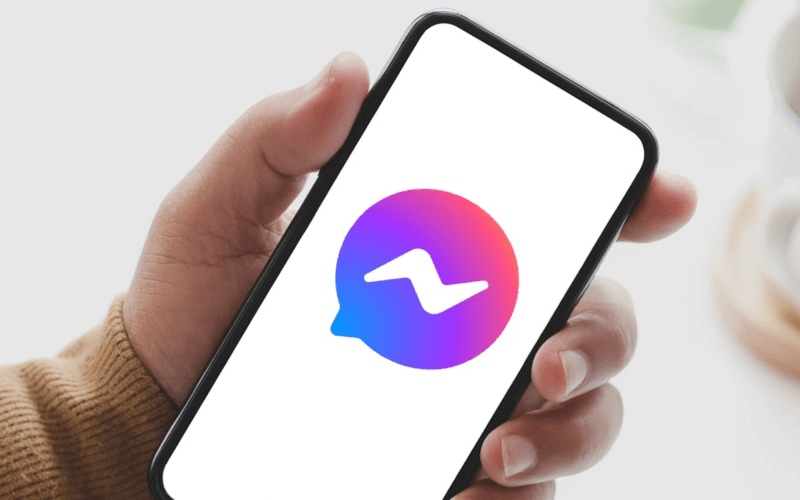 Facebook Messenger, or Messenger, is an instant messaging application based on the MQTT protocol – a global social network protocol used to transport messages between devices, first released in 2011 by Facebook.
Messenger was originally just a Facebook Chat feature but was later split into a separate application and has become one of the most used social media apps. It allows users to transmit messages using characters, images, and voices and works on many social media platforms by users, such as websites, phones, and computers.
On September 30, 2020, Facebook announced plans to bring Messenger into sync with Instagram's DMs. This means that the chatbox on these two applications is the same and has similar features. Furthermore, this synchronization is based on the user experience of Facebook and Instagram, making it easy to connect with friends on the two applications.
Some of the main features of Facebook Messenger that can be mentioned are messaging and calling (voice and video calls) to friends. In addition, you can reply to messages, forward messages between chat boxes, drop emoticons for messages, or choose themes, colors, and nicknames right in the chatbox.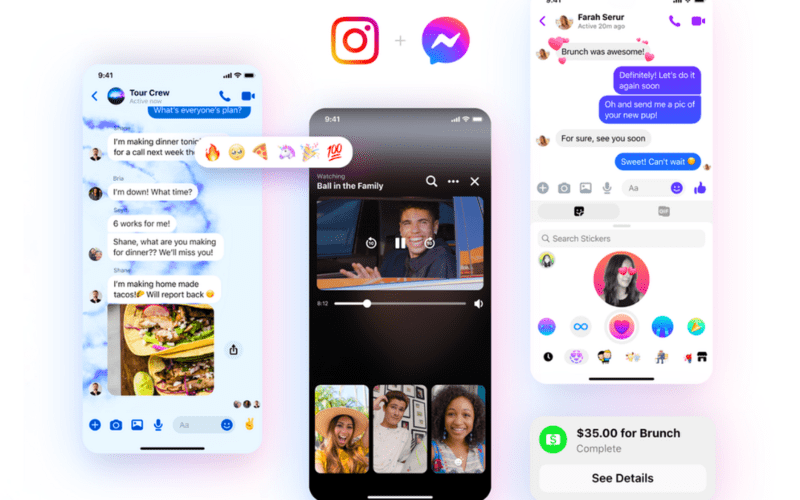 Furthermore, you can also take photos and record videos with many creative and unique effects. Or you can watch movies, music videos, and TV shows through a group video chat with friends. Facebook Messenger features message security, a built-in app lock with fingerprint unlock and Face ID, and a version of Messenger Kids specifically for kids.
In the US, you can transfer money into the chatbox with PayPal and connect with businesses to shop. Additionally, it provides some special chat features, such as chatting with strangers and secret messages.
Check out these interesting Facebook Messenger – social networking statistics:
More than 10% of all mobile VoIP calls worldwide are accounted for by Messenger.
Messenger was the fastest-growing app in the United States in 2015.
The second most popular social media iOS app ever after Facebook is Messenger.
Messenger was downloaded on Android more than 1 billion times.
More than 9.5 billion photographs are sent to pals every month via Messenger.
Over 5 million GIF files are delivered daily using Messenger on average.
Every month, more than 1 billion messages are exchanged between individuals and companies using Messenger.
One million video calls have already been made on Messenger in the first two days after it was launched.
5. Instagram – 2 Billion Users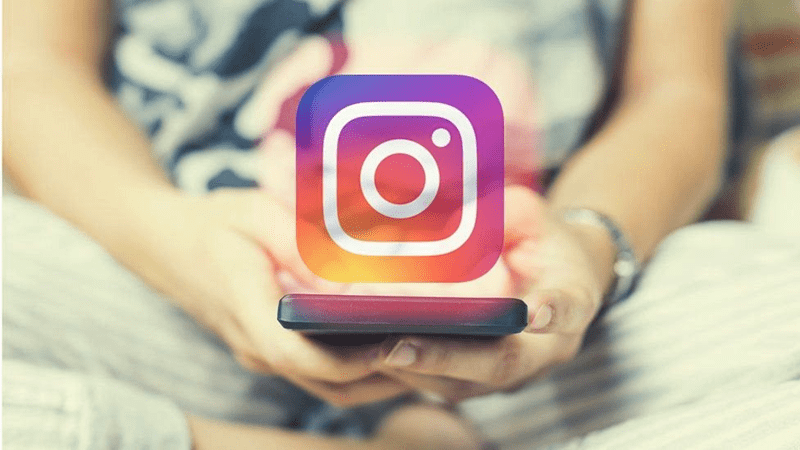 In 2010, Instagram was founded by Kevin Systrom and Mike Krieger with the original name Burbn. In 2012, Facebook acquired Instagram, and this merger helped Instagram achieve faster user growth than Facebook, Twitter, or Pinterest. After one year of merging with Facebook, Instagram has reached 150 million monthly users.
Instagram is the most used social media specializing in sharing photos and videos, so it is designed to create beautiful images. At the same time, it also provides a lot of different print and video editing modes according to user preferences.
You may upload pictures or videos to the service and share them with our followers or with a select group of friends. They can view, comment on, and like posts their friends share on Instagram.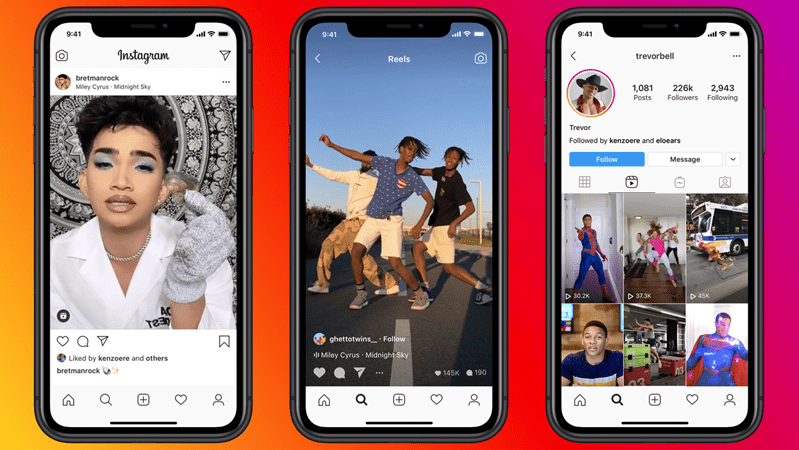 The main Instagram interface shows your photos and the people you follow, sorted from newest to oldest. You can swipe up and down to follow more information, comment, share, and save your favorite posts. In addition, you can mention anyone in a statement by inserting an @ in front of the account.
In the upper right corner of the screen, you will see a drawer icon. This feature allows you to share an image or video directly with a specific audience, and only certain people can see it, unlike public sharing.
The "plus" icon is to add a photo or video, press it, and write something to illustrate it. Then you need to search for the shared name to complete the functionality. Instagram also recommends picking and sharing some familiar usernames.
You need to know this top social networking site statistics and facts:
Instagram is one of the leading social media sites, with more than a billion users who log in every month.
Every second, approximately 995 photographs are posted on Instagram.
Pizza is the most popular food to share on Instagram, ranking first among all other foods.
Instagram users are currently over 140 million in the US.
For personal usage, 80 percent of Instagram accounts are.
Instagram is used more frequently by women than by men.
Most Instagram users are between the ages of 25 and 34 (33.1 percent).
6. Wechat – 1.26 Billion Users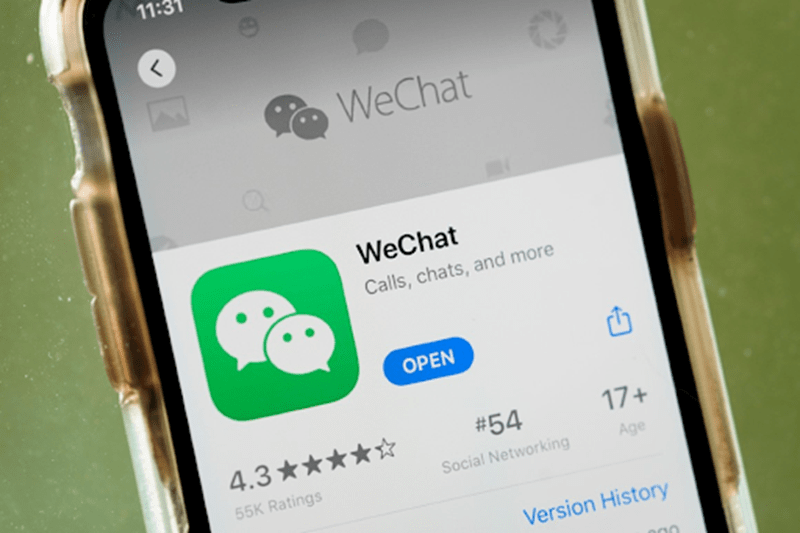 WeChat is one of the most popular social media platforms of Tencent, launched in 2011. Although it was created later than famous names such as Twitter, Facebook, and Weibo, Wechat quickly gained the top popular application position in China. Then Wechat won that great favor partly because of the integrated features necessary for the daily life of Chinese people.
Wechat does not stop at texting, calling, and sending pictures and videos like a typical social network. It also integrates features to access information, transactions, and shopping with more straightforward and convenient operations. As a result, WeChat has number of users increased rapidly.
China's most powerful social medium, WeChat, has become a world-famous social network. According to a recent survey, the number of WeChat users has increased by more than a year. WeChat allows users to use information, transactions and shopping with more straightforward and convenient operations.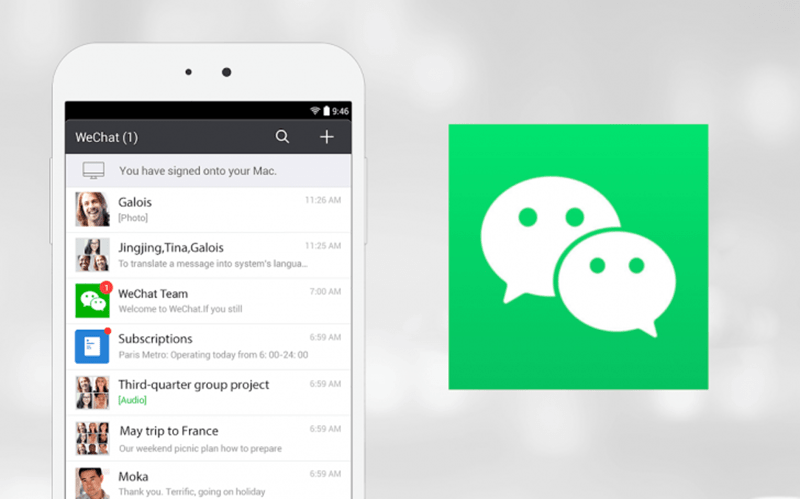 Wechat is one of the biggest social media companies that is constantly improving and developing new features to suit the needs of the Chinese people. For example, it has integrated China's electronic identity card system and optimized its experience paying bills. As a result, users can play games, book medical appointments, book taxis, rent bicycles, or buy food.
7 surprising WeChat social networks stats:
As of the first quarter of 2020, there are a staggering 1.17 billion users.
According to WeChat user statistics, 98.5 percent of users between 50 and 80 live in China.
On WeChat, there are 1.24 billion active users every month.
WeChat has expanded so quickly that users now have more than 100 percent more contacts than in 2015!
In China, there are about 1 billion registered WeChat users.
Tencent's WeChat app is entirely free to use worldwide.
It is undeniable that China is the most active WeChat user. Nonetheless, it is the world's fifth most popular social networking app.
7. TikTok – 1 Billion Users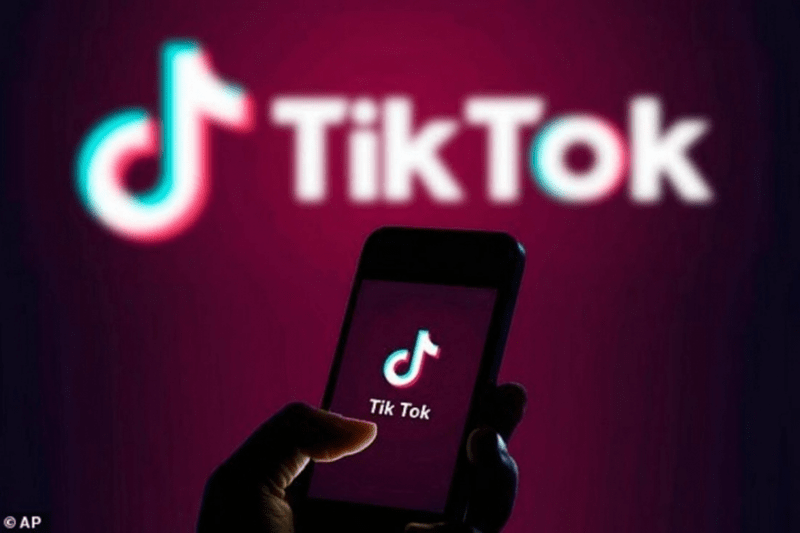 Tik Tok was founded by ByteDance Zhang Yiming in the Chinese electronic market in September 2016. By 2017, this application was officially launched in the international market. After a year of operation in 2018, Tik Tok has reached the Top of the most downloaded applications on the electronic store. By 2020, it has become a familiar product to all countries worldwide and dubbed the "Boss" of smart electronic applications.
TikTok is one of the largest social media platforms and music video platforms. It creates short music, lip-syncing, dance, comedy, and talent videos from 3 to 60 seconds. Tiktok is an application with coverage throughout Asia, not to mention the world, with the largest music video community globally.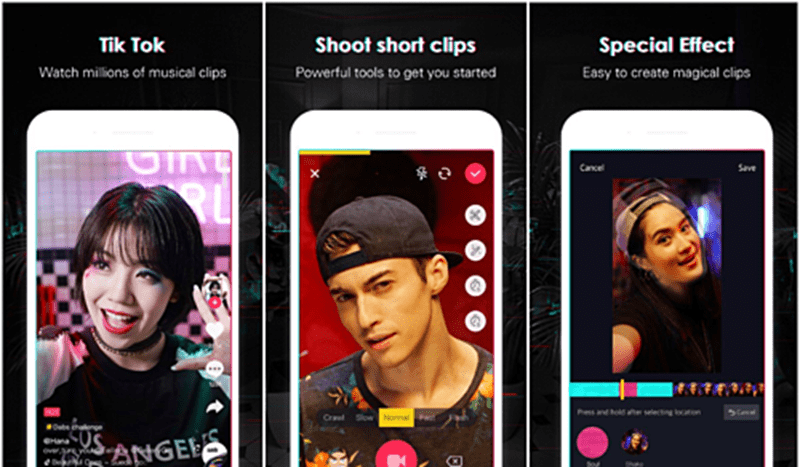 The point that makes the difference in this application is the extensive editing capabilities and features and the treasure of unique music and sound effects for users to create remarkable videos and sound effects.
Find out funny stats and facts TikTok – social media ranked by users:
TikTok went worldwide in August 2018 after combining with Musical.ly, a similar app.
In 2020, TikTok was the most downloaded app on the planet.
In China, TikTok is known as Douyin.
TikTok users are mainly between the ages of 16 and 24.
TikTok is not permitted in India.
TikTok users spend an average of 52 minutes each day on the app.
90% of TikTok users use the app numerous times each day.
TikTok is worth $140 billion as of 2021.
The software is available in 75 different languages.
Tiktok has attracted an increasing number of adults in the United States as of 2019.
The "Duet" function allows Tiktokers to engage with other content providers.
A girl named Charlie d'Amelio has one of Tiktok's most popular accounts.
8. Douyin – 710 Million Users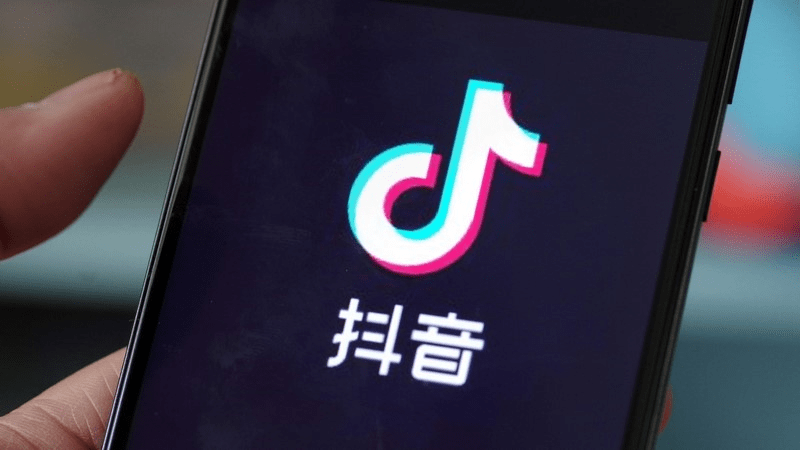 Douyin was founded by Zhang Yiming in September 2016. Tiktok and Douyin are similar in content and operation. But they run on two different servers due to Chinese Government censorship issues. In addition, Douyin is only available in China – currently the most popular short video app.
TikTok and Douyin operate independently, but the apps have the same features, interface, and logo. However, Douyin is for Chinese use only because it does not support foreign languages.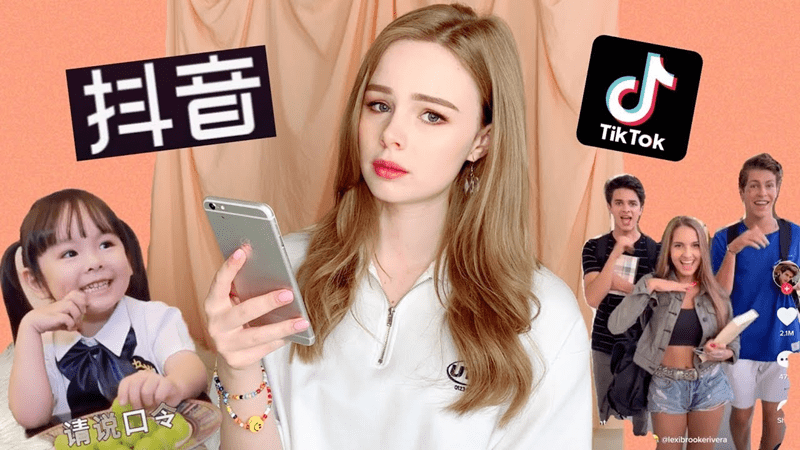 Douyin is designed for Chinese people to integrate many convenient features to suit people's needs. For example, users can buy a product directly after seeing a promotional video and book a hotel room instantly when surfing the video shot. They can also take a virtual tour of the stores in the city, receive coupons and evaluate the quality of the promotional video.
Things you might wish to know about Douyin:
In China, around 48.7 percent of Douyin users were under 30 as of December 2020.
The Beijing-based video-sharing network is gaining traction globally, with around 400 million daily active users as of early 2020.
Chen He, a Chinese male actor, was the most followed celebrity on Douyin as of June 2021.
Tmall, Alibaba's B2C online shopping site in China, earned a gross merchandise volume of 412 million yuan from its top 100 Douyin influencer campaigns from June to July 2020.
From June to July 2020, Vipshop earned 50.7 million yuan on average from each top-100 Douyin (also known as Tik Tok) influencer campaign in China.
In early 2020, around 24.5 percent of Douyin's live-streaming users spent more than 1,000 yuan online, while the figure dropped to 19 percent among non-live-streaming users.
In 2020, the Beijing-based site published around 8.3 million postings on family reunions.
9. QQ – 564 Million Users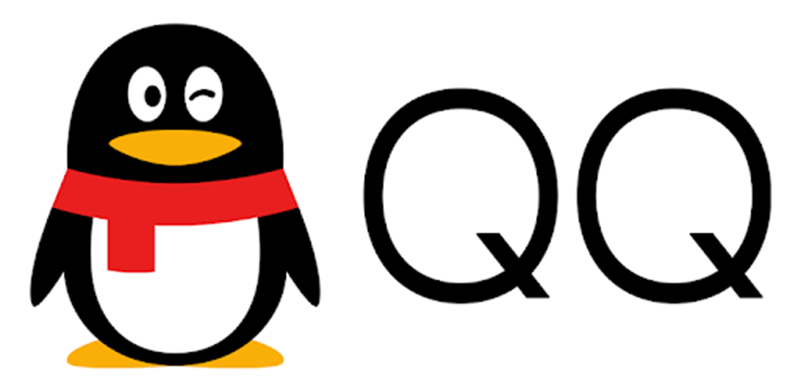 QQ was first launched in February 1999 in China and was known as OICQ (Open ICQ). The new name QQ refers to the word "cute." Tencent QQ once held the Guinness record for simultaneous online users up to 210,212,085 on July 3, 2014.
QQ is a top ten social messaging software or application developed by Tencent Holdings Limited. QQ provides various services simultaneously, such as social networking, video games, online shopping, short story blogging, digital music data drying, and IP-based voice transmission.
Moreover, it is a video chat and file transfer. You can share your life and update information from friends using the QQ app. The main features of QQ include high-definition video chat, allowing you to transfer files between mobile devices and computers quickly and easily.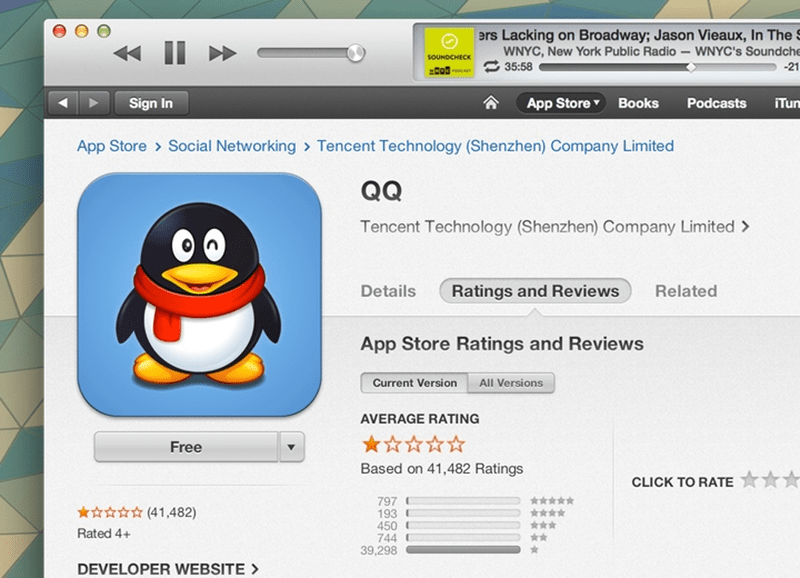 The other main features of the QQ application include Personalization, Game Center, and Mobile payment. The apps in QQ allow you to freely choose themes, business cards, ringtones, balloons, pendants, etc. In addition, popular mobile games like Tiantian and All People are fully available on QQ.
Check these fun facts and stats of QQ:
Tencent has risen to prominence as China's leading Internet company and ranked the world's fourth most crucial website by Markey Cap, behind Google, Amazon, and Facebook.
Facebook is among the most popular social media sites, while QQ is the world's second-largest.
QQ.com is China's most popular portal, with the most page views and user views.
Sending messages is the most popular activity on QQ, followed by exploring Qzone and playing games.
Tencent's OICQ (later QQ) was a clone of ICQ, which AOL purchased from an Israeli company, Mirabilis.
Tencent frequently polls its users on key issues and design choices. For example, the company's users picked the QQ penguin design.
QQ was one of the popular social media apps that gathered around 595 million monthly active smart device users by the end of 2020, more than Twitter users.
10. Telegram – 550 Million Users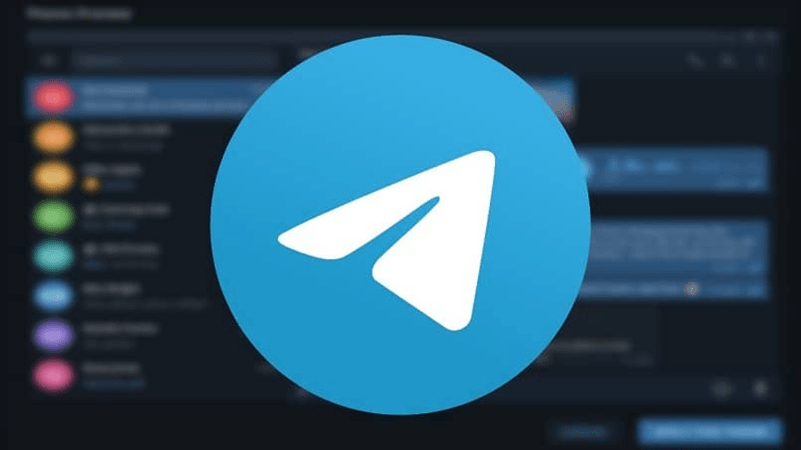 In March 2016, Pavel Durov, the founder of the most popular social networking app – Telegram, said loudly at a technology conference that their application has attracted 100 million users per month and attracted about 350,000 new followers every day.
Telegram is one of the most popular social media apps with free and cross-platform messaging, video calling, and file sharing applications. In addition, it has many servers worldwide to ensure stable, fast operation, with a data center located in Dubai.
This platform lets you edit messages before the recipient sees them. The app uses end-to-end encryption, does not record any content on Telegram servers, and self-destructs after a specific time.
Moreover, it is one of the top-used cross-platform messaging apps that allows you to send large files from one phone to another. You can also watch YouTube videos while chatting with your friends. The app is free and available on Android and iOS.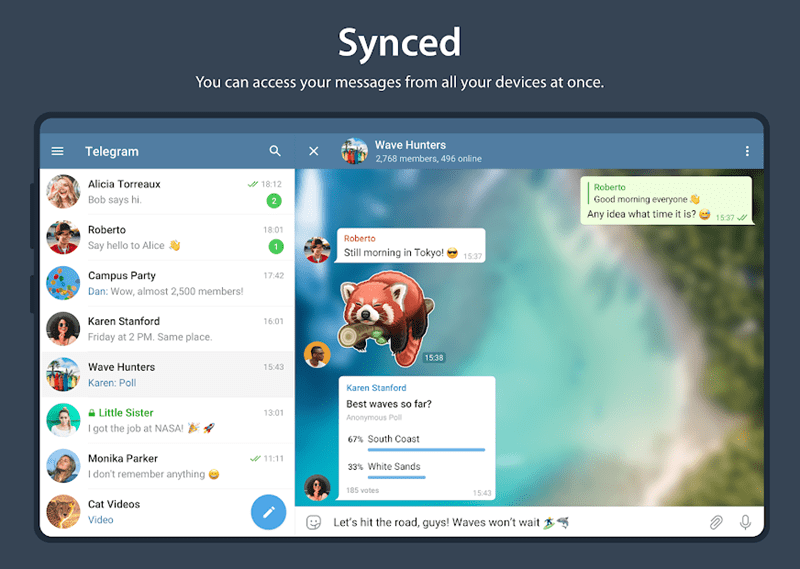 Telegram's cloud service stores messages, photos, videos, and documents. You can access your data from any device at any time without having to rely on third-party backups.
Exciting Telegram statistics to know in 2021:
Telegram data shows the app has 55.2 million daily social media active users. In addition, the Telegram app was among the top ten most downloaded applications globally in the second and third quarters of 2020, with approximately 80 million downloads each.
By 2022, Telegram is anticipated to reach one billion users.
Telegram has 20,000 stickers available.
Telegram gained 5.7 million additional users in 24 hours after Brazil unexpectedly banned WhatsApp.
Pavel Durov pays $1 million (£700,000) monthly to keep the Telegram app operational.
More than 120 million people subscribe to the most popular Telegram channels.
With 4.2 million followers, one of the best Telegram channels is Hindi HD Movies.
In October 2018, the app was used by only 1.4 percent of American mobile device users.
Telegram has offered a prize of $200,000 to anyone who can crack its unique bot.
11. Snapchat – 538 Million Users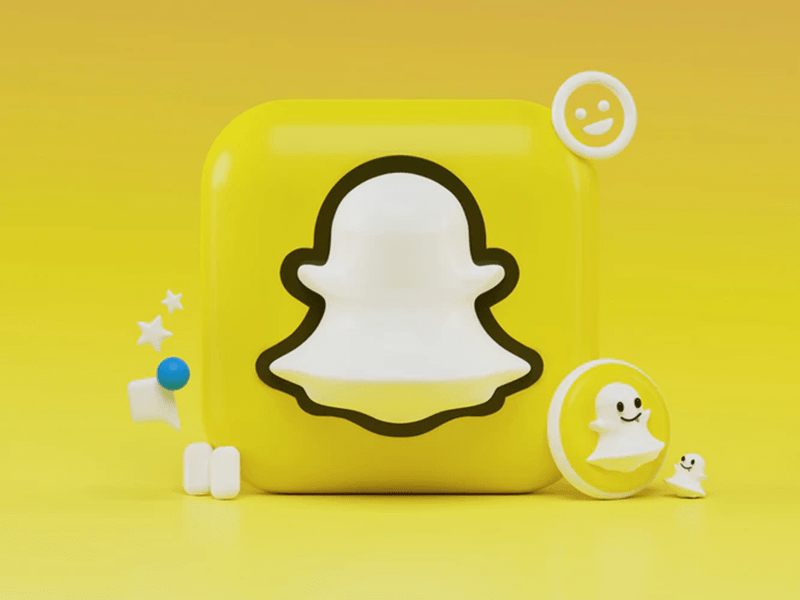 First launched in 2011, and by May 2014, an average Snapchat user was sending 700 million images or videos daily.
Snapchat is one of the leading social media platforms, including Android and iOS devices. Its users can take pictures, record videos where text can be added, and send it to the recipient within the sender's control. The images or videos already in the app are called snaps. The old version of the Snapchat server allowed users 10 seconds to delete and revoke snaps they sent to users before receiving them.
This application's unique feature is that all video or photo content will only exist for a short time before disappearing completely. Therefore, the only way users can save the images sent to them is to take a screenshot.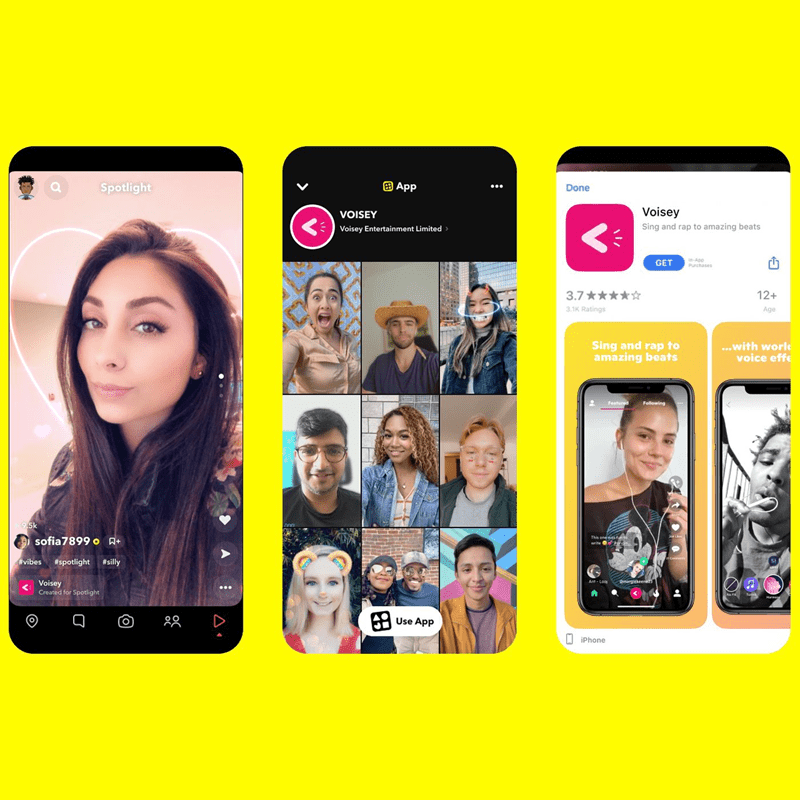 Snapchat is one of the most popular social media sites initially focused on sharing personal photos. Still, now you can use it for various purposes, including sending short videos, live video chats, messaging, creating a Bitmoji-like avatar, and sharing your story with all your followers. There's even a designated "Discover" place that shows short-form content from major publishers like Buzzfeed.
Snapchat statistics and fun facts:
Snapchat was previously known as Picaboo when it was launched in July 2011, but it was rebranded to its present name in September.
Evan Spiegel, Reggie Brown Poster, and Bobby Murphy, the creators, attempted 34 concepts before coming up with the idea for Snapchat.
Snapchat awarded Reggie Brown $157.5 million to settle his lawsuit against Snapchat after he was fired as the company's founder.
Snapchat is one of the most popular social platforms and now supports 35 different languages.
Approximately 58 percent of Snapchat users are female, while 41 percent are male.
The United States has the highest number of Snapchat users (108 million), followed by India (74.3 million). France is the third most populous country in terms of Snapchat users (24.5 million.)
Snapchat videos have over 10 billion views every day.
12. Sina Weibo – 582 Million Users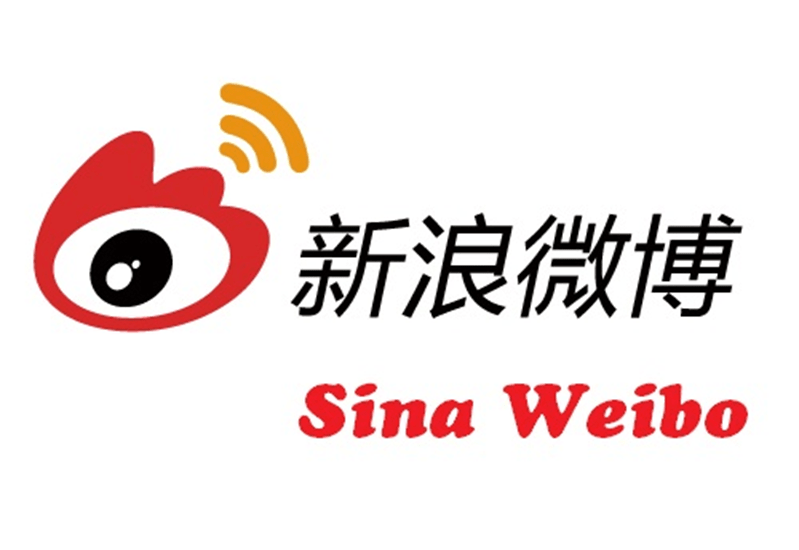 In August 2009, China SINA Corporation officially launched Sina Weibo. As soon as it was announced and introduced to social network users, this application received much positive feedback.
Suppose the largest social media network in the world is Facebook. In that case, you can imagine it is Weibo in a country of billions of people. Weibo allows users to create their own accounts, share, and comment. This helps attract many people to log in and stay on the platform for extended periods. In addition, it is popular with ordinary users and celebrities, media, government agencies, and businesses.
According to some reviews by users on various social networks, Weibo's interface is somewhat more attractive. In addition, users can easily find the information they need. Moreover, many celebrities in China use Weibo as a communication channel to easily communicate with fans and follow celebrities.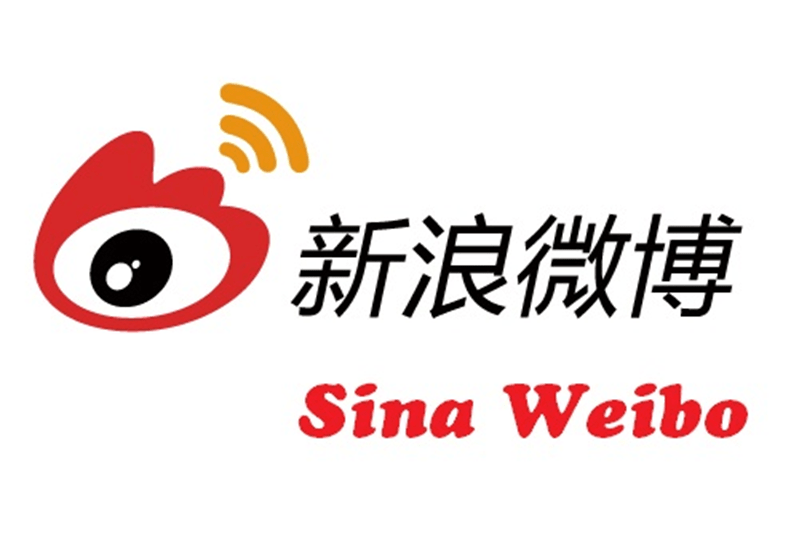 Weibo is one of the most used social media that apply a policy to reward users with medals to motivate them to spend more time on this social networking site. You can win awards by interacting with friends or other products and brands through comments, likes, or shares. This makes people more actively visit Weibo to be able to search for and win more medals.
Things every marketer should know about Sina Weibo:
It is China's second most popular social networking platform.
Active Weibo users daily: 241 million.
Weibo has 550 million monthly active users.
40% of Weibo users are between the ages of 23 and 30, and 57% are male.
This one of the most popular social media sites receives the great majority of its traffic — 94 percent — via smartphones.
Weibo was utilized by 42.3 percent of the Chinese internet population in 2018.
Weibo's net revenue was $460.2 million in the third quarter of 2018, with advertising accounting for more than 85 percent of that amount.
13. Kuaishou – 345.5 Million Users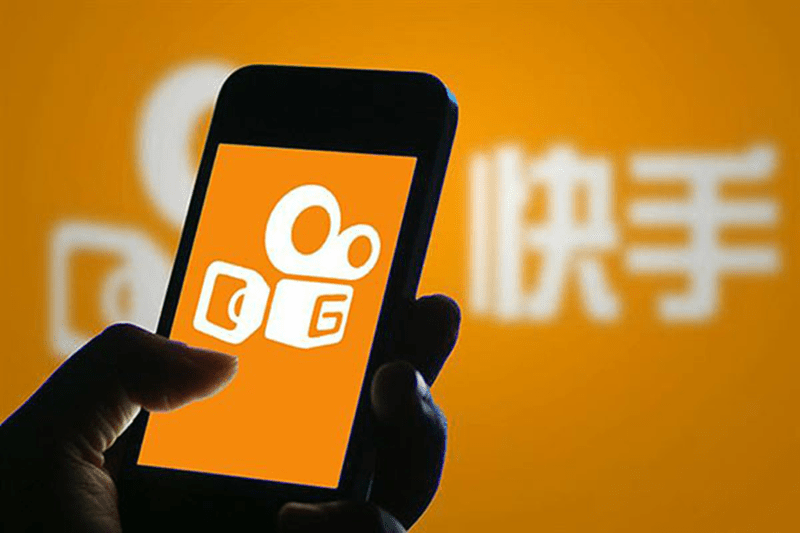 Kuaishou in China, or "Quick Hand," was founded in 2011. It started out as an app for sharing pictures on mobile phones. At first, Kuaishou resembled Instagram, with over 400 million users. However, it quickly launched its own video-sharing platform, allowing its users to do live streams or upload short clips.
Kuaishou is one of the most popular social media websites. More specifically, it is a video social networking application that helps users find and make friends with similar interests and recommends videos according to their usage habits.
The primary users are of various ages, mostly from rural China. Many people turn to video applications when farmers start filming themselves to connect with others for trader data. This trend has contributed to changing the domestic commodity market.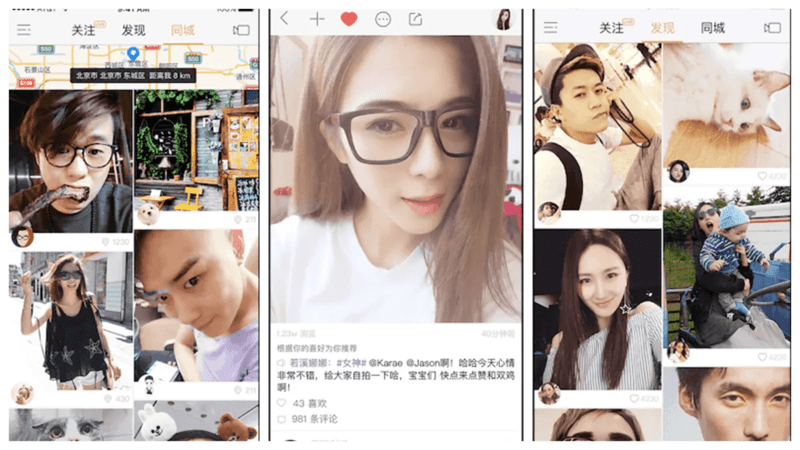 To make money from Kwai, you need to make videos that attract viewers and click like / share/comment. The more interactions, the more money you make. Kwai pays users in Koin. Koin is an in-App currency that rewards users based on Video engagement.
You should know the facts about Kuaishou – one of the most popular social media platforms:
Parent Company of Rival Zynn.
The majority of Kuaishou's annual earnings come from live streaming.
Kuaishou's international versions are top of the worldwide app charts.
Kuaishou collaborates with e-commerce platforms such as JD.com.
Kuaishou was founded as a GIF creator. It is the 34th business founded by its author.
Kuaishou's AI technology makes information more engaging and accessible.
Most of Kuaishou's users are young individuals from China's villages and rural areas.
14. Pinterest – 433 Million Users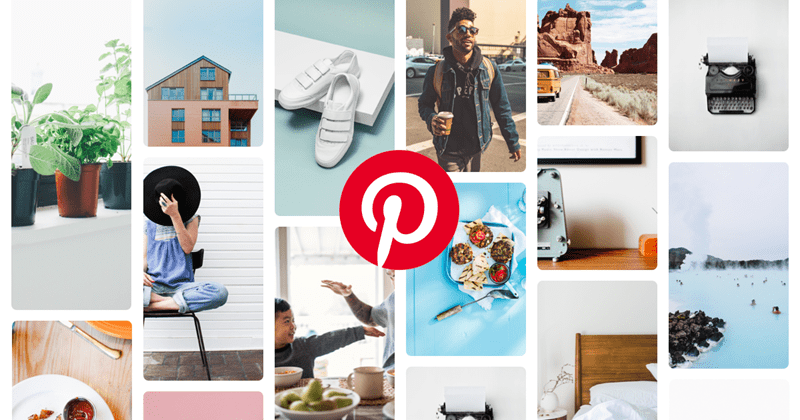 Pinterest was founded by Ben Silbermann with his two colleagues, Evan Sharp and Paul Sciarra, in March 2010. Within 9 months of its launch, Pinterest has more than 10,000,000 users. It is now one of the leading social networks comparable to big guys like Instagram and Facebook.
Pinterest can share photos on social networks and attachments. It's a visual sharing tool for people who want to create boards, find friends, and share beautiful images. The site also allows you to add items to your board and save them to one of your themes.
Users can create and manage various topics simultaneously, depending on their preferences and purposes. Otherwise, Pinterest helps users save images they come across while watching movies, surfing the web, or watching the news on its homepage.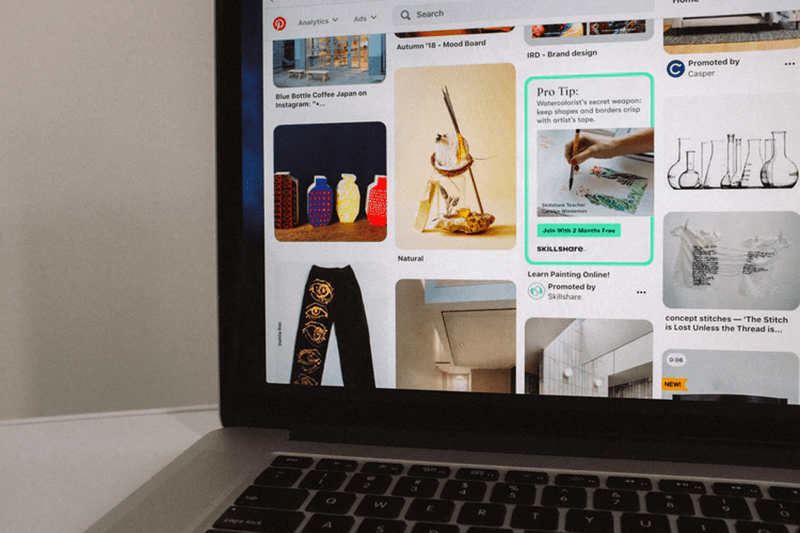 You'll see many images related to your interests when you log in for the first time. The Home Feed aggregates posts and topics from people you follow into a single section. It will change based on the issue you are most interested in today.
Maybe you haven't heard of these interesting facts about Pinterest:
Pinterest has gained popularity on social networks, with approximately 450 million monthly active users.
The smartphone app is used by 85% of Pinners.
Users have saved 240 billion Pins, with half residing outside of the United States.
60% of Pinterest users are female.
The social media popularity of Pinterest is gaining among younger people.
Millennials in the United States adore Pinterest. Pinterest is used by 80% of parents in the United States.
Pinterest is used by 50% of US Pinners to shop.
In the first half of 2020, the number of users buying on Pinterest increased by 50%.
Pinterest is used by 89 percent of users for purchasing ideas.
More than a quarter of the time spent on Pinterest is spent buying.
85 percent of users have purchased something based on Pins from brands.
15. Reddit – 430 Million Users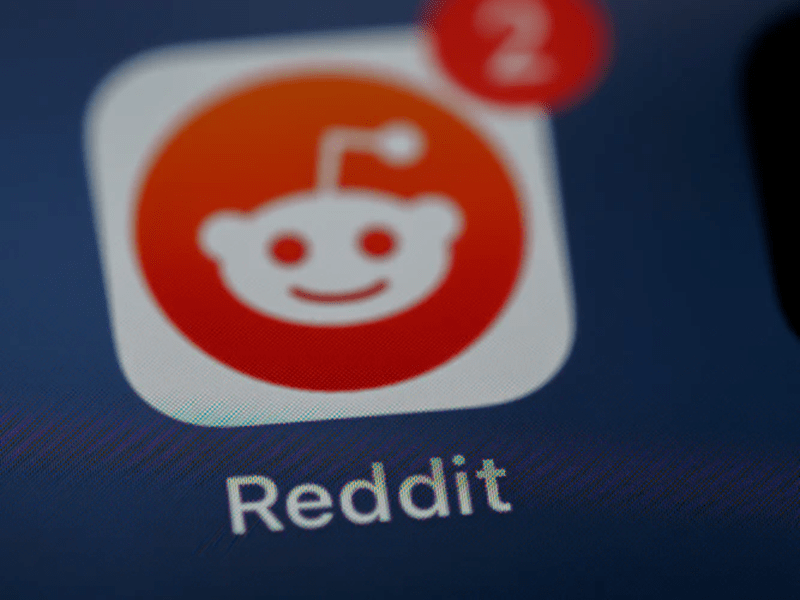 Reddit is one of the top-used social media sites founded by Steve Huffman and Alexis Ohanian and was transferred to Condé Nast Publishing in November 2006. In 2011, Reddit became a subsidiary of Condé Nast's parent company. In August 2012, Reddit officially operated as an independent organization, although Advance Publication was still its largest shareholder.
Website Reddit was one of the most popular social media platforms in 2020 that combines web content from entertainment, forums, news, debates, or exchanges of whatever wacky thing you can think of into a vast community. In addition, registered members can contribute to the site content, such as images, text, videos, and many links. And that's what makes Reddit the front page of the Internet.
Reddit's users can vote on posts to influence the arrangement of content. However, only registered members of this community can react to the posts. It values ​​community and contribution more than individuals. And it's a place to discover trends, memes, and breaking news before the rest of the world knows about them.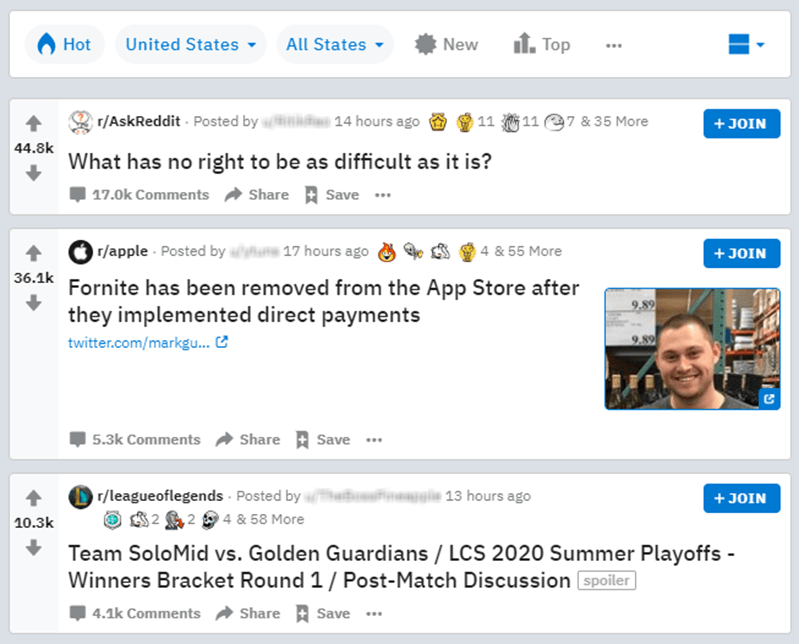 Additionally, Reddit has added a feature that lets users rate answers to questions. If a response has poor social media ratings, it will "collapse" and won't appear in people's feeds. However, the more answers it gets, the higher it ranks and shows up on top of searches related to the question.
Reddit data that every marketer should be aware of:
There were almost 50.2 million references on Reddit about COVID, COVID-19, or coronavirus.
As of mid-December 2020, the typical Redditor spent 9 minutes and 29 seconds on each visit.
Reddit has almost 2 billion comments.
Reddit is the seventh most popular social media in the United States. It is also the world's 18th most-viewed website.
As of October 2020, Reddit had 49.2 billion upvotes.
Reddit has 52 million daily active users.
In December 2020, Reddit had over 2.5 million distinct subreddits.
23 percent of Reddit users are between the ages of 25 and 29.
Dubsmash, TikTok's competitor, was recently bought by Reddit for an unknown sum.
16. Twitter – 436 Million Users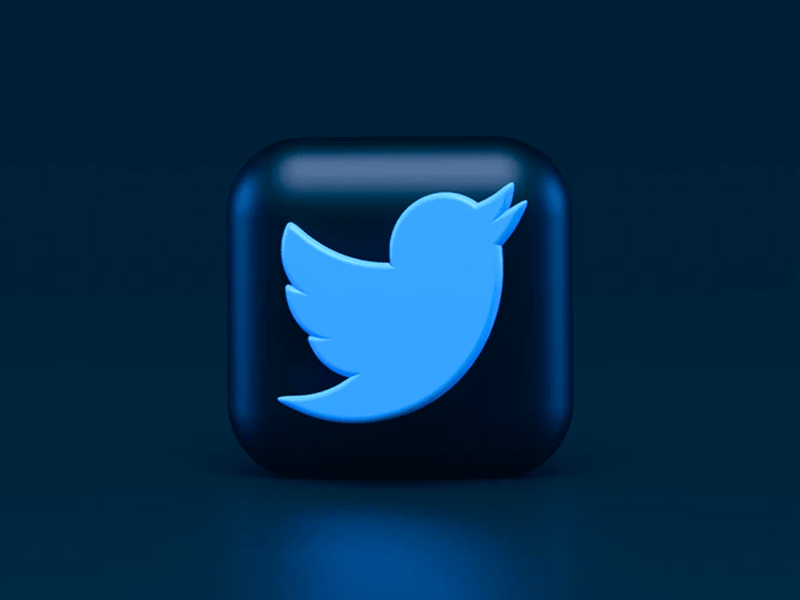 Twitter was created by Jack Dorsey, Evan Williams, Biz Stone, and Noah Glass and officially operated in July 2006 with a featured bluebird icon. It is headquartered in San Francisco and has more than 25 offices worldwide. As of the end of 2018, Twitter had more than 800 million users, of which more than 330 million were active.
Twitter is one of the most popular social media apps that allow users to connect with each other by writing and reading content and uploading images. Unlike other social networks, it uses a message size limit of 280 characters or less. The biggest appeal of Twitter is how user-friendly it is; you can follow hundreds of Twitter users and read their content at a glance, so you can stay up to date with the latest news on Twitter worldwide.
Furthermore, Twitter is easy for everyone, both sharers and readers. First, you sign up for a free account on Twitter. Then you can give news, stories, or product launches daily, hourly, or as often as you want. Your followers and others will see the tweets you share.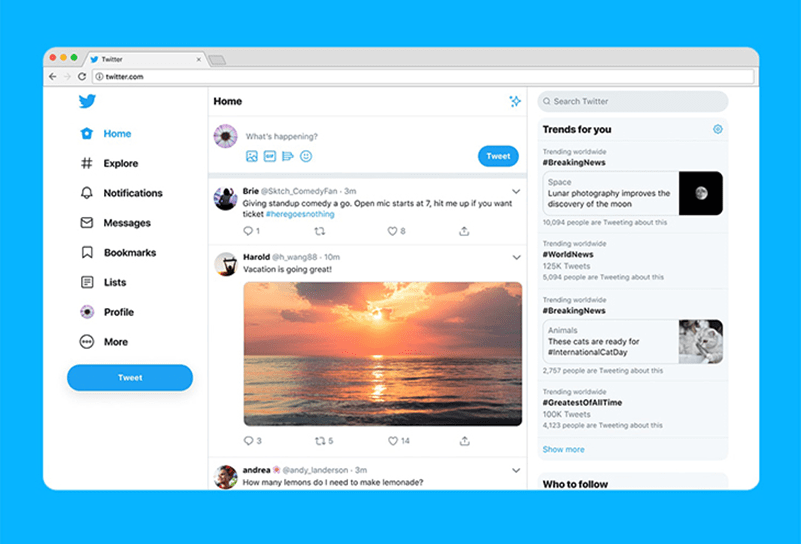 To get useful Twitter information based on your needs, find an interesting person (including celebrities) and hit follow (Follow) to subscribe to their tweets. That keeps you trendy with the best, the latest news around the world.
Amazing and intriguing stats and facts about Twitter – one of the most popular social media websites:
The social network's name was initially "Twttr," but it was subsequently changed to Twitter.
The hashtag debuted in August 2007, initially introduced by user @chrismessina.
Twitter increased the character limit for a tweet from 140 to 280 in November 2017.
According to US accounts, 10% of people write 80% of tweets.
Taylor Swift has the most followers on Twitter. Donald Trump finished second, with Narendra Modi coming in third.
The Face with Tears of Joy emoji is the most popular on Twitter.
When their tweet is replied to, 77 percent of Twitter users feel better about the brand.
17. Quora – 300 Million Users
Quora was founded in June 2009, and the website was made available to the public for the first time on June 21, 2010. In 2019, the site was visited by 300 million unique people every month. Its owner, Quora Inc., is based in Mountain View, California, USA.
Quora allows you to ask questions and receive answers from other users. If you want to collect information, Quora will help you gather them for any topic that arises in your daily life. You can also "build" your empire with a personal blog on Quora to share your knowledge with friends.
The site is voted one of the ten popular social media sites that cannot be ignored if you want to train your intelligence. Quora is like a social media with most users similar to Facebook. Still, it will be a place to share knowledge from the community.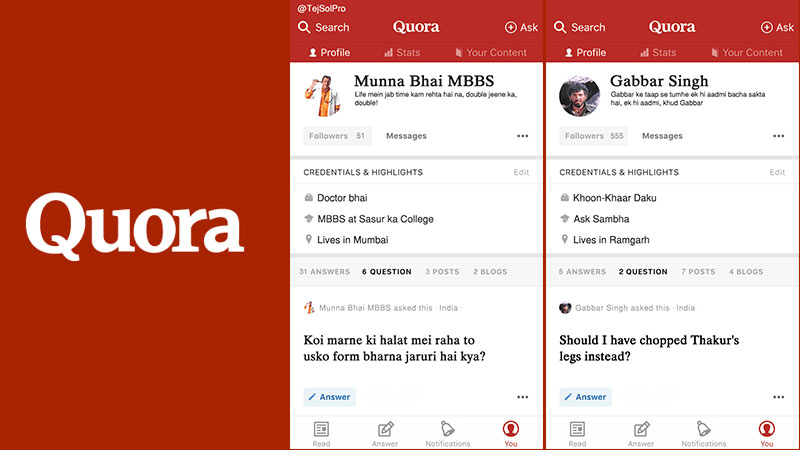 In addition, users can report plagiarism, harassment, spam, and factually inaccurate articles. You can directly edit questions and sources. It is possible to revert changes if they are deemed not constructive by Quora Modulation.
You might want to know these Quora statistics and facts:
Video conferencing views grew by 844% in 2020 because of the epidemic.
According to Alexa, Quora rated 80th in 2020 in page views and daily visitors.
Mobile devices account for 75% of all visits to Quora.
Among the most popular topics on Quora, the most popular is "everyday life," followed by "entertainment," "health," "technology," "business," "travel," and "learning," in that order.
Quora is the second largest library in the world in terms of content after Wikipedia.
Quora also has much to offer business professionals, with around 58 million individuals following the topic of "business" on the platform.
The subject of "technology" has more than 70 million followers. In comparison, the topic of "marketing" has 29 million followers on Quora.
Conclusion
How many people use social media? Over the past 15 years, billions of people worldwide have joined social networks. As a result, the platforms are racing to develop new features to attract users.
With the need for human communication, sharing and interaction are always endless; using popular social networks to connect and share information with each other is satisfying and a way to help us capture knowledge more quickly and connect people and communities.
Here are the 17 most popular social media platforms we want to share. We guess you already know which social media site has the most users worldwide. In all seriousness, learning as much as you can about the biggest social media platforms before you use them is very important to the success of your social media marketing campaigns.
Different functions and features make specific platforms a better fit for one purpose than another. Then, your next social media campaign will be more likely to generate the results that your company deserves for its efforts.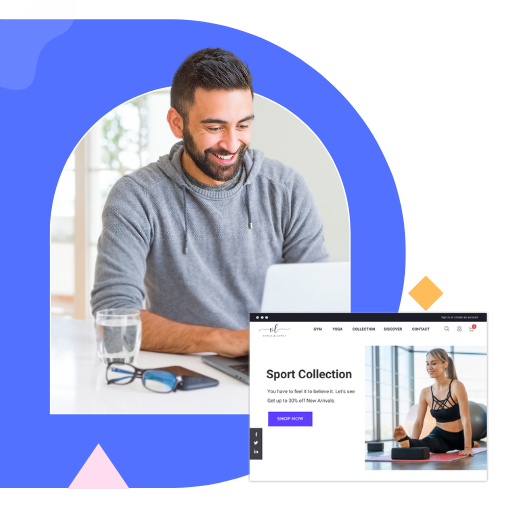 Try FREE Magento Page Builder demo today
Looking for a Magento 2 page builder that helps you create any beautiful page layout with no coding required?
Magezon Page Builder can help!