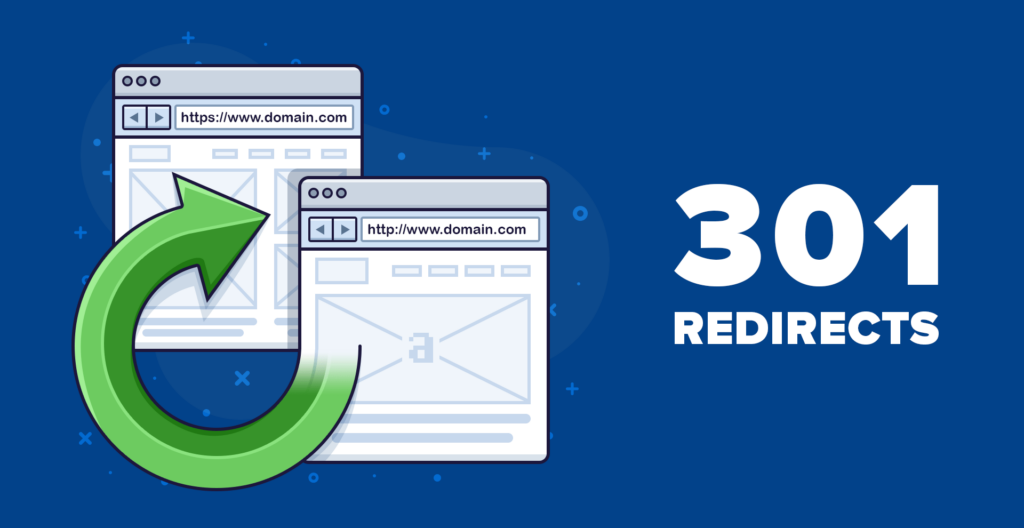 301 redirects as part of search engine optimization (SEO) have been around for a long time. It may appear uncomplicated, but comprehending it requires time and effort. You must be aware of when it should be used and when it should be avoided. If you don't know how to utilize redirects correctly, you might quickly produce issues that hurt your SEO and user experience.
This blog will provide you all things you need to know regarding 301 redirects and how to use them in your SEO strategy. Let's get started!
301 Redirect Meaning: What Is a 301 Redirect?
A 301 redirect refers to resolving an existing URL to a different one, informing your visitors and Google Search that a web page has a new location.
A 301 redirect may point the most relevant or similar news page to one that is no longer needed. That ensures that the visitor has the best possible experience and that any backlink value is not lost with the old page.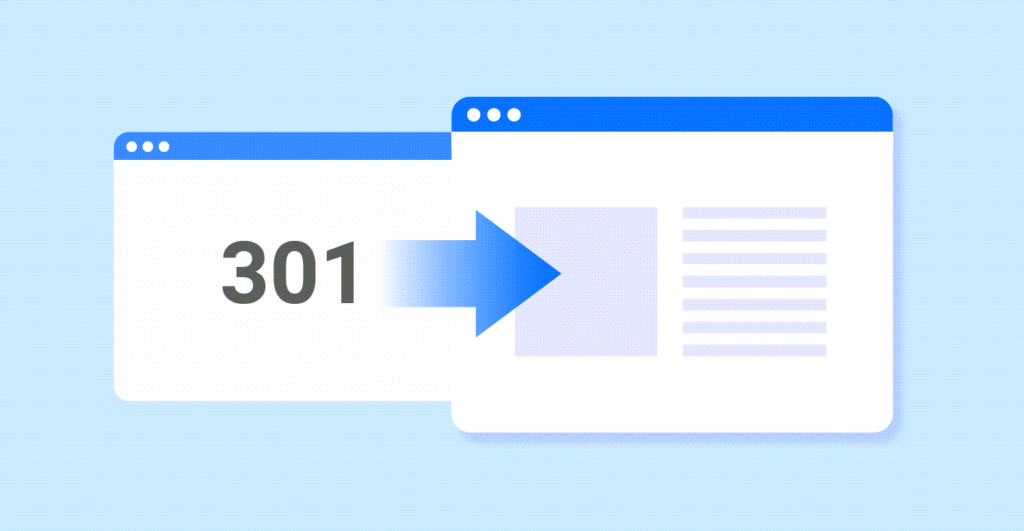 Anyone who lands on the previous page will be redirected to the new page, and any sites linked to the old page will now transfer link value to the new page. Therefore, even after redirecting a page, you should change any backlinks on other sites to refer to the new page, ensuring that all link value is transferred.
When Should You Use 301 Redirects?
When a page is no longer relevant, helpful, or deleted, 301 redirects should be utilized. They're also helpful for site rebuilds when URLs are cleaned up and redirected to new, cleaner pages. It's critical to redirect any old URLs that won't be retained when your website is rebuilt.
Here are some examples of when you might wish to use the 301 redirects for SEO as a tool.
Perhaps your previous URL was not well-optimized, or you are reorganizing your website URL folder structure.
Reproducing an existing piece of material
You may wish to recreate your previous content on a new page in some cases, such as if you want to switch to a different webpage template.
In this situation, you'll want to double-check that you've set up a basic 301 redirect from the old to the new URL. You should ensure to unpublish and archive the old page once this is in place.
Suppose you're performing a lot of them. In that case, we recommend utilizing a flexible rule or, if that's not an option, mapping your redirects in bulk with a tool like Screaming Frog SEO Spider and Google Sheets or Microsoft Excel, then importing them into HubSpot.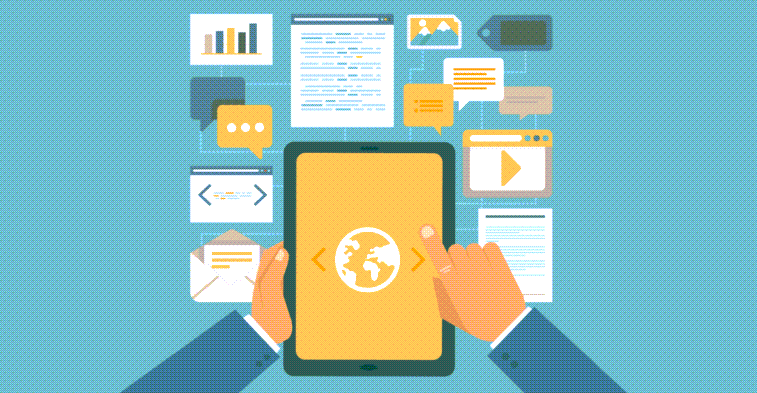 Combining many bits of information
If you've determined that you have numerous pieces of content that overlap, compete for the exact keywords, or cover the same topic, you should consider consolidating them. However, you don't want to squander the search engine exposure these old pages may have gained.
Therefore, you should set up a simple 301 redirect from each of the previous pages to one new page once you've finished creating your new, consolidated resource.
How 301 Redirects Benefit Your SEO?
301 redirects are critical for SEO and may make the difference between a successful and failed site redesign. They can be beneficial in a variety of ways.
1. Keeping Your Visitors Interested in Your Website
If a visitor clicks on a link and is directed to a 404 page, it will disrupt their visit and may make them feel upset and depart. With 301 redirects for SEO in place, visitors can quickly redirect to another site and engage with information that may lead to them becoming customers or followers, reducing the bounce rate.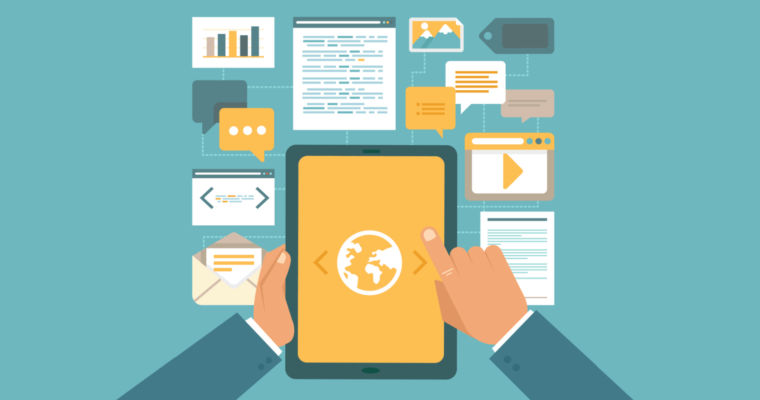 2. Link Equity
Because of its demonstrated capacity to transmit about 90% link equity from the redirected page, 301 is the favored choice among 3xx redirects for SEOs. However, that is less probable with 302 redirects, which are transitory and may not transmit the link equity to the new URL it deserves.
3. Expired URLs Are Removed From a Search Engine's Index
When a search engine spider comes across a 301 redirect on your website, it signifies that the old URL should be removed from its index and replaced with the new one.
That implies that the new page will ultimately replace the old page in the search engines' index and that the old URL will redirect human users to the new URL anytime they try to access it in the interim.
When you delete a page from your site without a 301 redirect, search engines will receive a 404 Not Found error response code, which might lead to the page being removed from the search engine's index over time.
Setting Up 301 Redirects For SEO
Now that we've covered 301 redirects in SEO, why they're essential, and when they should be used, we'll go over how to use them on your website's pages. Setting up 301 redirects is not as challenging as you might think.
301 Redirect: .htaccess 301
A.htaccess file is used to configure the behavior of a web server in the vast majority of instances. That is an introductory text file in your site's root directory.

For example, you need to create an a.htaccess file in your root directory (if one doesn't already exist) to perform a 301 redirect. Any plain-text editing program, such as Notepad, Sublime, or Textedit, may be used to create/edit a.htaccess file before renaming it '.htaccess.'
We'll start with an htaccess 301 redirect example, such as renaming a page on your website, to illustrate the content that should be included in your .htaccess file. If you wanted to alter the URL of a page from:
https://www.example.com/old.html
to:
https://www.example.com/new
You'll need to add the following code to your .htaccess file to guarantee that the old page redirects to the new one:
redirect 301 /old.html https://www.example.com/new
Here's an explanation of what the above code means:
"301 redirect" informs search engines (and browsers) that your page has been permanently relocated.
"/old.html" refers to the page's previous location.
"https://www.example.com/new.html" refers to the page you're instructing the server to redirect visitors to. To operate correctly, this section of the code needs the entire URL.
It's crucial to remember that if you're relocating many pages, you'll need to add a redirect statement for each one. To ensure that search engines pick up your commands, having a unique line for each page is advised as the safest method.
WordPress 301 Redirect Plugin
Some convenient WordPress redirect plugins remove the coding aspect of establishing a 301 redirect. Plugins like Redirection allow users to enter the old URL, then the new URL, and presto, a 301 redirect is created. That simplifies and expedites implementing redirects, often obviating the need for developer involvement.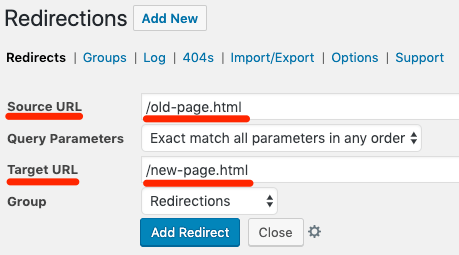 Apart from its core role, Redirection – the best redirect plugin WordPress – is also an excellent tool for detecting broken links and 404s, importing or exporting bulk redirection, and keeping track of user agents/referrers who have visited the site and when. That may be exported and used to analyze log files.
How To Boost Organic Traffic Using 301 Redirects
The strategies coming down the pipeline are significant, and you must pay close attention to them. These strategies, when used correctly, may bring about spectacular outcomes for your websites.
However, these approaches are challenging to implement without instruction. So, without further ado, let's get started with the methods!
1. The Cocktail Technique
The word may be unfamiliar to most of you, but it is worth knowing. Assume you have two websites that are both up and running. Both have enough traffic and a high page authority to keep the loop going. They also have a few high-quality backlinks. Have you considered combining these two pages to create something even better? Almost certainly not!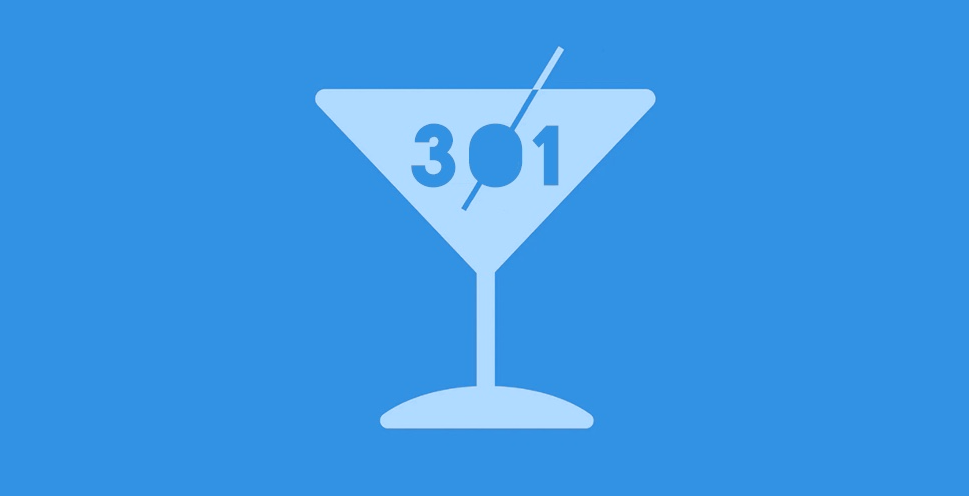 But you'll have a tasty cocktail of a page that can drive more organic traffic if you've opted to blend these average-performing pages. The activity is classified as technical SEO and should be carried out cautiously.
Why consolidate these pages?
There are two reasons for this:
Consolidation of "authority." We combined the "authority" of both pages by forwarding one of these articles to the other. Of course, if the pages are unrelated, this won't work because Google sees such redirection as soft 404s. However, because these two pages are so similar, it worked well.
Better content. The articles we had were both of reasonable quality. Unfortunately, though, they were just beginning to look a bit worn out. By combining the most delicate parts of both pieces, we were able to generate a far superior amount of content that, in our opinion, deserves greater exposure.
The only remaining question is how to reproduce this technique, correct?
The actions you must take to complete the consolidation correctly are shown below. Let's have a look at it fast.
Step 1: Look for concerns with keyword cannibalism (with backlinks)
When two or more pages target and rank for the same keyword, this is known as keyword cannibalism(s). Identifying such problems is an excellent approach to spotting possibilities.
First and foremost, duplicate this Google Sheet.
After that, paste your site into Ahrefs' Site Explorer, go to the Top Pages report, and export the data to CSV.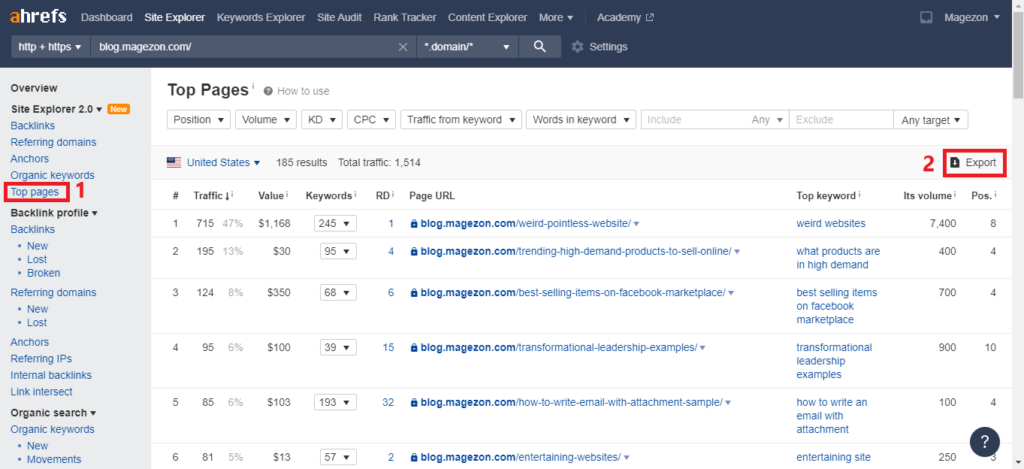 Import the CSV into the Google Sheet's first tab.
To accomplish this, navigate to File > Import… > Upload > Choose the CSV option > When prompted, select "Append to the current sheet."
That is all there is to it. You should see some refined results in the "Results" sheet.
Step 2: Look for relevant opportunities
The next step is to scan the results sheet for any redirection possibilities. An excellent example may be found on Magezon Blog: Let's look at these two articles.


Both of them:
Are basically on the same topic
Have a lot of backlinks from different websites
Get some organic traffic
So, if Magezon merged these two pieces into one and consolidated all of that tasty "link juice," I'd say they'd have a decent chance of capturing the top place in the ranking. This has the potential to double their traffic!
Step 3: Rewrite the pages and integrate them together
Now it's time to merge the greatest aspects of each page into a single document. I suggest rewriting fresh and quality content for the newly created page.
To keep the new page as relevant as possible and reduce Google's possibility of treating our 301 as a soft 404, we could verify the Anchors report in Ahref's Site Explorer for each page.
This explains why people were linking to the pages in the first place. For example, I see that many people connect to this page using statistics. Therefore, it would be worth retaining those numbers in our revised article.
TIPS
You should also use the chance to rewrite/merge two pages to fulfill search intent better and provide searchers with what they're looking for. Make your fresh revised post a top 10 list of many top 10 lists for the desired keyword. If there are several how-to instructions, well… you get the picture!
Step 4: Publish your new page and set up a 301 redirect
It's now time to publish your newly redesigned article or page. If any previous URLs are suitable for your new content, feel free to republish them. The other post/page may then be deleted, and a 301 redirect to the new post can be added.
You might recall that That's exactly what we accomplished in our skyscraper method article. The URL /skyscraper-technique/ was reused. It's also absolutely OK to 301 redirect both pages to a whole new URL if neither of the previous URLs is a good fit for your other post/page.
If we combined the two Magezon blogs into this guide, for example:
Then neither of the two previous URLs would be appropriate. It's preferable to post to a site like blog.magezon.com/10-steps-to-building-a-successful-marketing-mix-strategy/.
As a result, we could do that, and then 301 redirect the other two sites to the new URL.
TIPS
Do you want to expand on this concept? Conduct a content audit to identify pages that have no organic traffic but still have backlinks.
If these pages aren't critical to your business, remove them and redirect visitors to something that is.
2. The Merger Method
The merging approach is another method for increasing organic traffic. The first step is purchasing an existing website and redirecting its page(s) to yours. The company or website you will purchase must be in your sector. In the merging approach, 301 redirects for SEO can also have spectacular effects.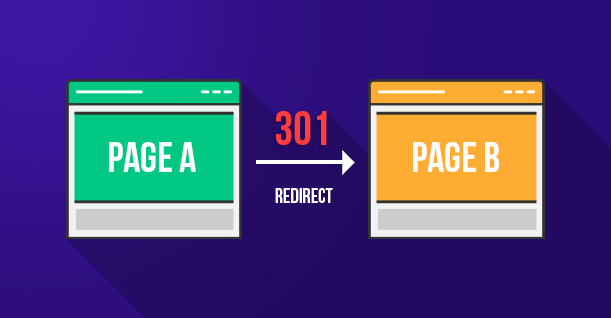 But before you go out and buy every website you can find, keep the following in mind:
It's not as simple as buying any old website and using 301s to redirect all pages to your homepage to succeed with this technique. 301 redirects for SEO must also be implemented on a page-by-page basis.
And the steps to do so are outlined below.
Step 1: Redirect and rehome content
Re-homing and redirecting material is likely to generate the most traffic benefits. Some of the postings on pointblankseo.com, including Jon's infamous list of link-building tactics, were used in this way by Brian Dean. He was a person who bought an SEO blog named Point Blank SEO and then redirected it to Backlinko.
You know who I'm talking about – the one with this backlink profile:

The rewriting and merging could be an excellent opportunity to serve searcher intents. Look out for the trending keywords and write the content accordingly. Ultimately, you will end up getting more traffic.
This original URL was: pointblankseo.com/link-building-strategies
The new (redirected) URL is: backlinko.com/link-building-strategies
Because he used a 301 redirect to move the post from the old domain to the new one, all of those links now effectively lead to the same page on backlinko.com. The page has essentially relocated to a new location.
When all of these factors are present, re-homing and redirecting material is the best option:
There is organic traffic to the material.
The subject is pertinent to your industry.
The material is of excellent quality.
After transferring and redirecting the content, you may counteract that last point by changing or rewriting it. Brian did this using a list of link-building methods that hadn't been updated since 2012.
Step 2: Delete the page and redirect to a new one
It's pointless to maintain or re-home sites that:
Have little or no possibility for organic traffic.
Are there any themes that you've previously covered?
For example, retaining the About Us Page from the website you're combining is pointless since you'll end up with two about us sites, which is absurd. That is also true of other pages on your website that target the exact keywords as current pages. Rehoming them will just result in keyword cannibalism.
Similarly, if pages have little or no traffic potential, you should remove them and redirect them to another location. Brian did this with several blogs on pointblankseo.com, including this one on outreach platforms: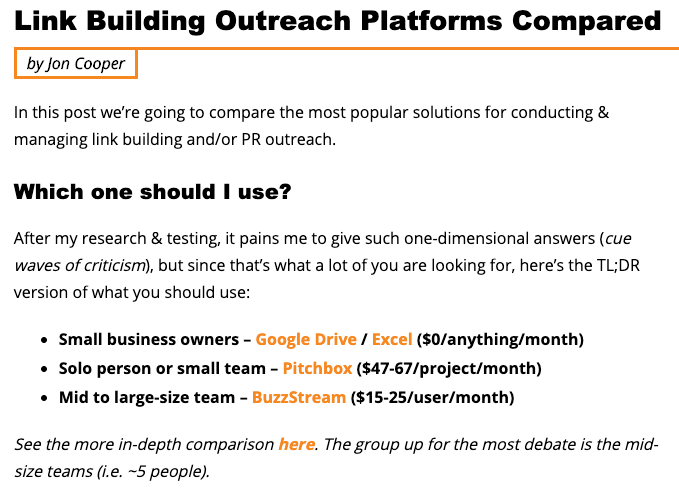 That article is no longer available. Instead, Brian referred to an article on link-building tools on his blog.
This original URL was: pointblankseo.com/outreach-platforms
The new (redirected) URL is: backlinko.com/link-building-tools
He did this because the keyword "outreach platforms" had little search volume and no traffic potential. It's not a subject worth pursuing. As a result, redirecting this article to another relevant topic with traffic potential made more sense.
Step 3: Delete the page and redirect to your main page
If there's nothing else to redirect pages, and moving and re-homing them isn't an option, the final recourse is redirecting them to your homepage.
Brian did it with the majority of the pages on pointblankseo.com, including this ego-bait guide: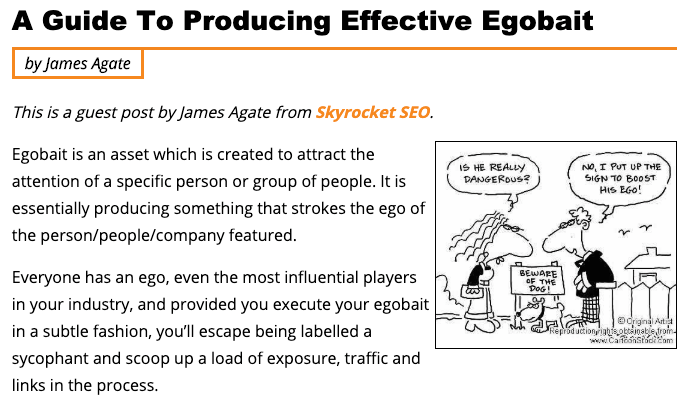 This original URL was: pointblankseo.com/egobait-guide
The new (redirected) URL is: backlinko.com/blog
What makes this a last-ditch effort? Remember how we spoke about how Google treated irrelevant simple 301 redirects for SEO as soft 404s earlier? When redirecting posts and pages to your homepage, this might happen. But here's the thing: if you don't redirect these sites, Google will treat them as soft 404s instead. And as a result, you may as well reroute them.
However, one exception is that you should not reroute pages with low-quality backlinks. Instead, check the Backlinks report in Site Explorer for each website before redirecting, as doing so is likely to cause more harm than benefit.
If your backlink profile is like this, you should remove that page and leave it as a 404. Alternatively, if you genuinely need to reroute the page, you could disavow the problematic links first. However, this will very certainly take more time than it is worth.
Final Thoughts
Hopefully, after reading this blog, you can answer your question: "What is a 301 redirect, and how do I do it?". When it comes to SEO, 301 redirects are significantly helpful. If you use them strategically, you might notice a considerable increase in organic traffic. However, you must be on the first page if you want to sell more. Without experienced assistance, you won't be able to succeed on these fronts. To get better results, get in contact with skilled SEO professionals as soon as possible now.
If you have any questions, do not hesitate to leave a comment in the section below. We're happy to assist!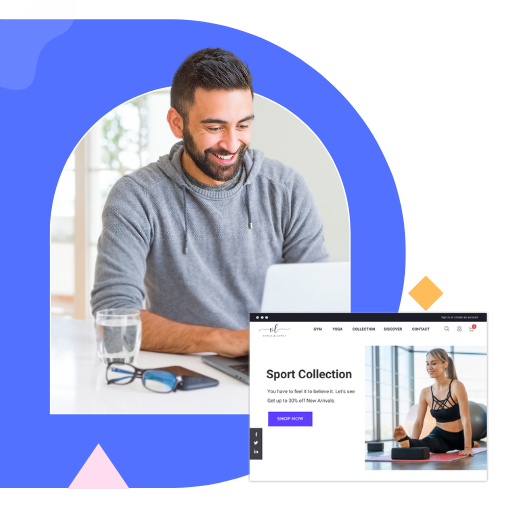 Try FREE Magento Page Builder demo today
Looking for a Magento 2 page builder that helps you create any beautiful page layout with no coding required?
Magezon Page Builder can help!