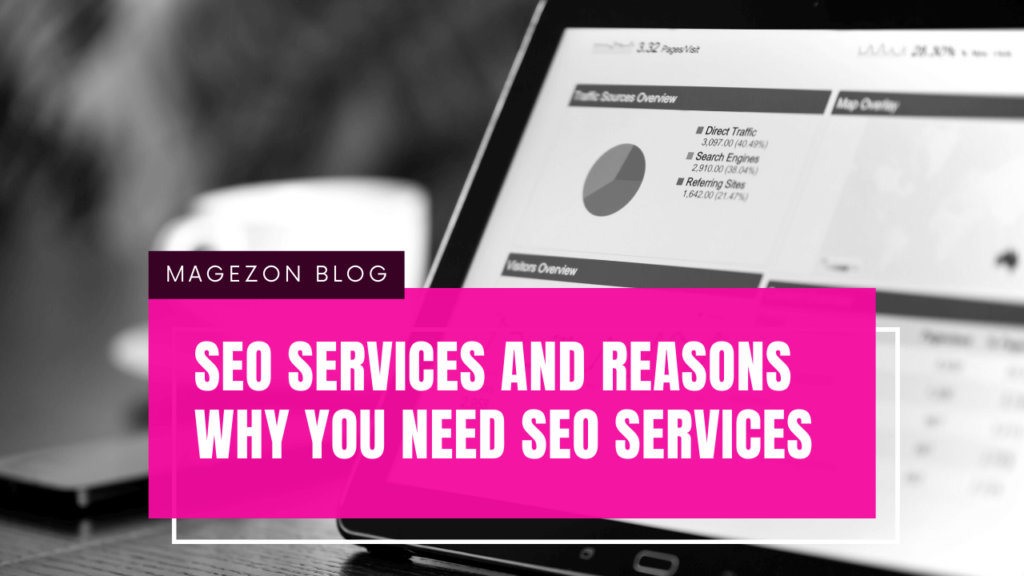 In August 2020, Beacon Digital Marketing, a company specializing in driving results for FinTech, B2B businesses, and SaaS, decided to undertake a total SEO overhaul on one of their posts which they believed could do better. They drove their focus on particular issues, such as optimizing the post for featured snippets, updating the metadata, and reevaluating and reorganizing the keywords. In addition, they employed the services of an SEO service agency that proved handy in creating a strategic pillar-cluster plan and vital on-page SEO recommendations that would help increase the page ranks.
Upon implementing the new SEO strategies, Beacon Digital Marketing realized an almost immediate SEO impact. To their surprise, there was a 50% increase in page views. Come to think of this: Beacon Digital Marketing had 991 organic search traffic views in July 2020, and in August 2020, a month later, the views had hit 1,552. More views mean more leads, conversion rates, revenues, and profits.
Today, most companies are investing a lot of resources in SEO services. You must take a similar direction if you want your company to succeed. However, before you consider getting the best eCommerce SEO services for your company, you need to clearly understand what SEO services are, what should encompass an SEO service for your company, and why you need SEO services for your company. This article will explain all these elements.
What Are SEO Services?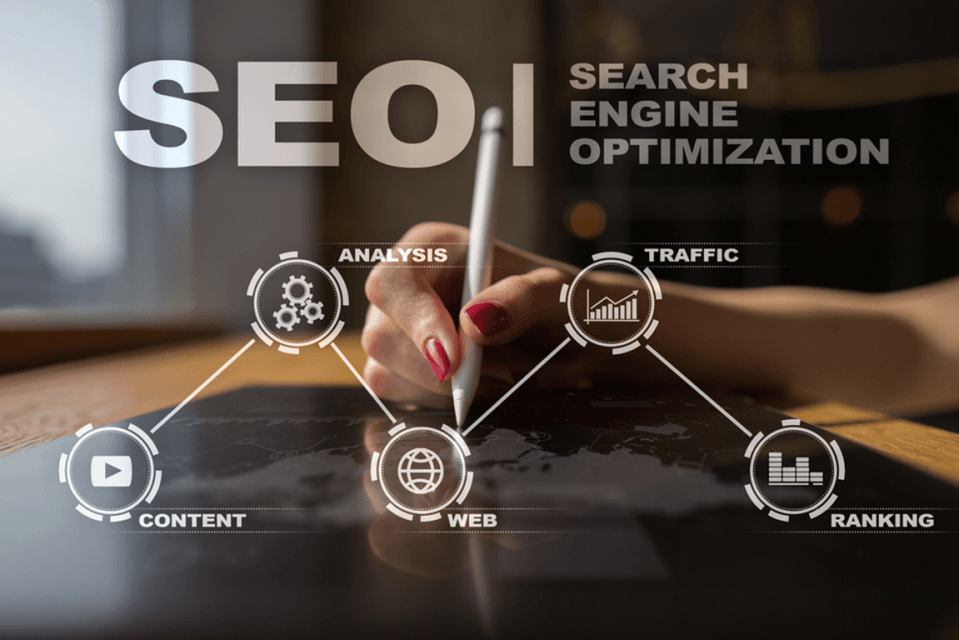 As the name suggests, SEO services are services offered by an SEO agency or company dedicated to helping companies succeed in search engine optimization by increasing their visibility. For your information, search engines rely on more than 200 ranking factors when determining the positions of web pages in search engines. For that reason, you require a significant amount of expertise, knowledge, and tools to succeed in search engines. This is why most businesses now partner with SEO service providers to help them out.
What Are Some of the Services That SEO Agencies Provide?
SEO digital marketing strategies such as SEO Naples are concerned with improving the visibility of your web pages in search engines. Below are some of the vital optimization techniques that SEO agencies provide.
1. Optimizing Page Load Speeds
Search engines are determined to ensure that web visitors receive the best experience. Speed kills user experience, which is why search engines have added website speeds in their ranking algorithms. Sites that take less time to load will appear on top of those that take more time to load. However, even with this in mind, few sites operate at optimal speeds. An SEO service will remove all the speed obstacles preventing your website from ranking high in search engines. It will optimize your site speeds to try and improve your SEO rankings.
Note: If you are running a business on Magento 2, check out the Lazy Load extension by Magezon. This FREE extension helps speed up websites by 70% and optimize website performance.
2. Website Security
Website security has continued to be pivotal in search engine optimization. Secure websites have consistently ranked higher than insecure sites in SERPs. This is why most site owners are rushing to install SSL certificates to secure their websites and increase their search engine visibility. They provide a secure channel for in-transit information between the web browser and the client-server, keeping away hackers and sniffers.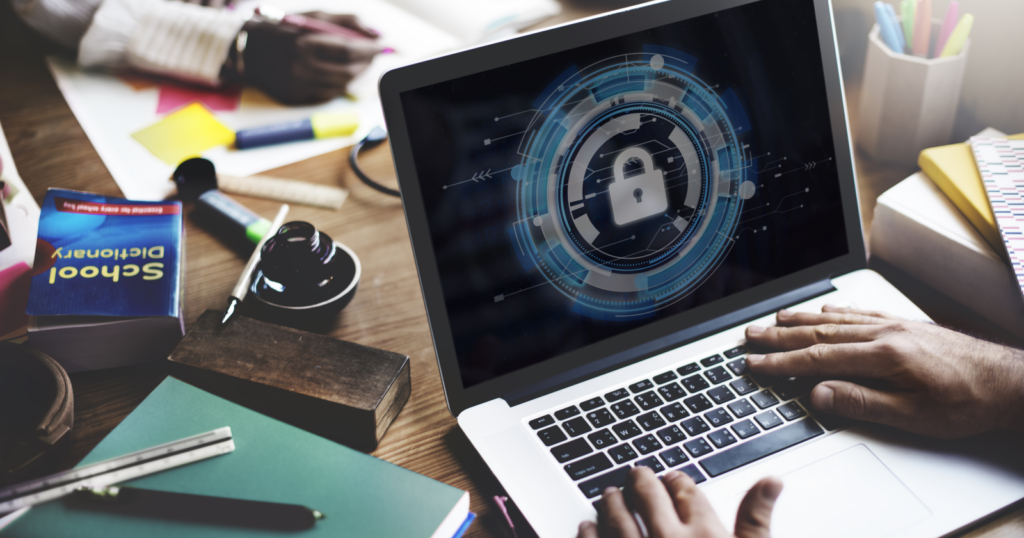 Acquiring SSL certificates provide cheap and low-hanging SEO fruits. There are cheap SSL certificates, such as the Comodo and Alpha SSL certificates. The best and biggest SEO companies in the world will ensure that your website has an SSL certificate to increase its security and boost its search engine rankings. SSL certificates are available at three validation levels, OV, DV & EV. Please note that the encryption level afforded by all three is the same; the only difference lies in the validation level employed. Suppose you have been in business for at least three years and seek to employ the one with the highest validation level to engender greater customer trust. In that case, we suggest investing in an EV SSL certificate.
3. Technical SEO
SEO service agencies bring a lot of benefits to SEO for businesses. One of their primary focuses is on technical SEO. Technical SEO is mainly concerned with optimizing your website's technical components to influence its visibility. Unfortunately, not every good-looking and fancy website is suitable for SEO. Several behind-the-scenes factors affect SEO, and SEO service agencies are determined to fix them.
4. SEO Audit
Most SEO services for eCommerce websites often feature an SEO audit service. Before doing anything, your SEO service will take an in-depth look into the posture of your SEO to determine your weaknesses and strengths. It will then build on the strengths and address the shortcomings. Therefore, a good SEO service should include an SEO audit, failure to which you must quickly consider working with another service. The absence of an SEO audit shows the lack of preparedness on the agency's side. It also means that the agency will not create a customized SEO strategy tailored to your business's SEO needs.
5. SEO Agency Will Undertake a Competitor Analysis
One of the key reasons you invest a lot in SEO and online marketing services is that you want to rank higher than your competitors in search engines. Therefore, you need an SEO company that can do a competitor analysis to determine the position of your competitors. The competitors' analysis will help you establish the status of your competitor's SEO strategies, which will help you know what should be done differently to rank higher than them.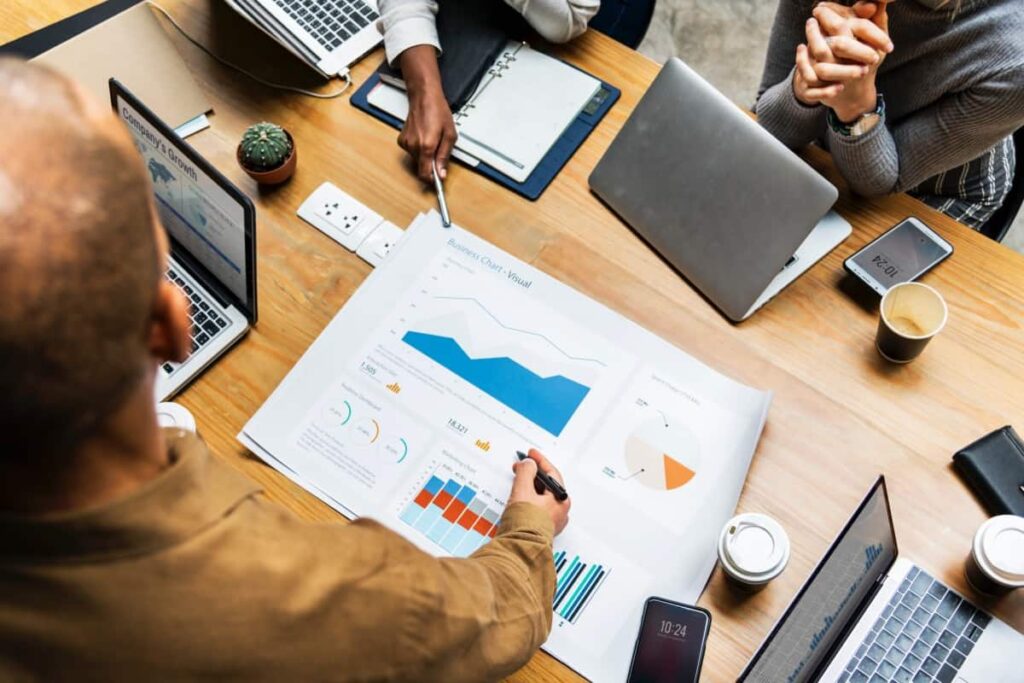 Most SEO agencies usually come with an initial competitor analysis package. However, it will be wise to go for one that does competitor analysis regularly. SEO is an ongoing process, and so should competitor analysis. For example, an SEO company like WebFX usually conducts competitor analysis quarterly. Such a proactive approach makes creating competitive SEO strategies for clients easy. Due to this approach, WebFX has generated over $2.4 billion in revenues for its clients. Be part of such success by subscribing to the services of an SEO service agent.
6. Off-page SEO
Excellent SEO services for eCommerce websites will include an off-page SEO package. In search engine optimization, off-page optimization is where the focus shifts to all the other factors outside your website that will impact your rankings. For instance, you focus on white hat link-building strategies. From an off-page SEO perspective, an SEO service company must do the following:
Promote the contents of your websites to several bloggers and web administrators.
Create shareable content for your web pages
Monitor all mentions about your website across social media platforms
Ensure that your Google My Business profile is efficiently optimized.
7. On-page SEO
One of the most vital elements of an SEO service company is on-page SEO. Unlike off-page SEO, on-page SEO focuses on optimizing all the website components that will impact your rankings. The following are some of the on-page SEO services that an SEO company will offer:

An SEO service company will update all your meta descriptions, title tags, and headers to ensure they are fit to rank in search engines.
An SEO service company will audit all elements of your website, such as information architecture, internal linking structures, and page redirects, and ensure that they operate optimally.
It will ensure that all images and video content are optimized by SEO best practices.
It will research relevant keywords and ensure your content incorporates all the valuable ones.
It will analyze the speed, web design, and all other website components that could impact SEO.
8. SEO Services Will Give Monthly Progress Reports
Transparency is one of the critical elements of an SEO service provider. You need an SEO company you can trust, which is why you need to partner with one that gives regular reports about the progress of your SEO journey. Performance reports are crucial because they give you insights into your entire SEO journey and help predict the future of your SEO strategies.
In Summary
Everyone needs a sound SEO strategy to succeed online. The visibility of your website in search engines matters a great deal as it can determine the success or failure of your website. However, having advanced and complex SEO strategies might not work out perfectly, and this is why you need to partner with one of the best eCommerce SEO services to help drive your website to the ranks it deserves. This article has explained some of the reasons you need to hire the services of an SEO service company.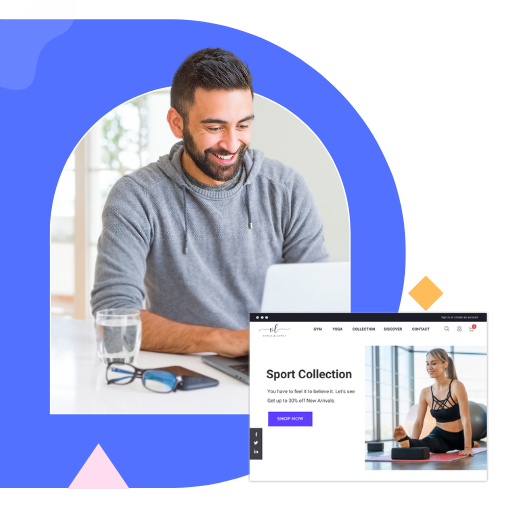 Try FREE Magento Page Builder demo today
Looking for a Magento 2 page builder that helps you create any beautiful page layout with no coding required?
Magezon Page Builder can help!