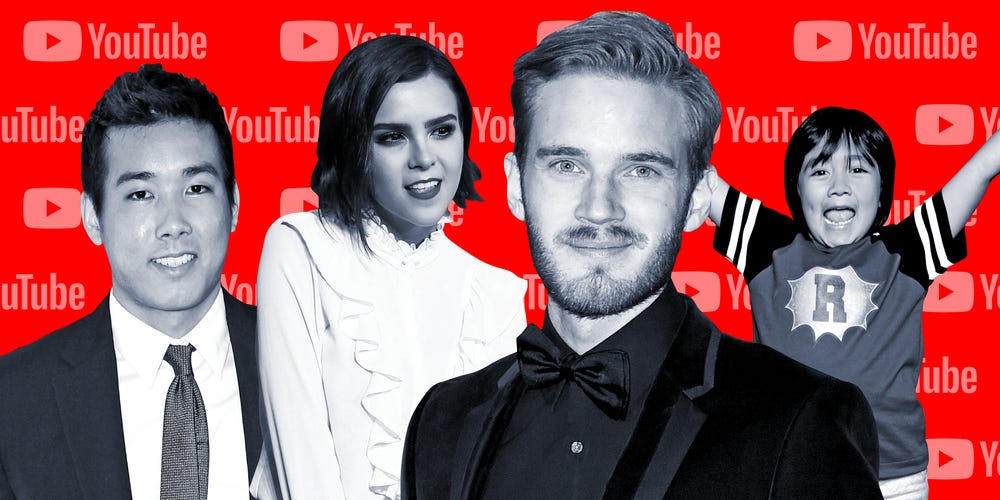 Believe it or not, people still judge a book by its cover, so making a first positive impression is always genuinely important. Like colorful packaging that attracts attention, the thumbnail encourages people to take further action.
Especially on a visual platform like YouTube, YouTube thumbnails are paramount to captivating potential viewers. According to several video makers, YouTube thumbnail has assisted them in generating extra millions of views.
Especially VEVO, the world's most extensive video hosting service, has experienced a 4000% increase in views within two weeks after the thumbnail was changed.
What Is a Thumbnail on YouTube?
A thumbnail is a preview, and a small-sized image version represents a larger one. For example, in the YouTube world, the YouTube thumbnail is used as a book cover, a still image that deputizes the video.
A YouTube thumbnail is indispensable as the first thing viewers see when browsing. It is one of the most crucial elements affecting viewers' decision whether they will watch your video instead of others.
Because human brains are structured to react to noticeable visuals, eye-catching thumbnails can showily impress audiences, motivate them to click on the video, and potentially make them become subscribers. Moreover, impressive YouTube thumbnails can positively affect video search ranking and click-through rates.
YouTube Thumbnail Size
Each platform has different standard thumbnail sizes. For example, the thumbnail size of IGTV is 420 x 654 pixels, and Facebook is 1200 x 628 pixels. So, what size is a YouTube thumbnail?
The ideal size of a YouTube thumbnail is 1280 pixels by 720 pixels, with a minimum width is 640 pixels. If you do not follow these typical dimensions, your video's thumbnail will not look good as you expected.
YouTube Thumbnail Ratio
Like many other platforms such as Facebook, Twitter, and IGTV, the faultless YouTube thumbnail ratio is 16:9. Otherwise, if you use a taller ratio, it will still be fine. Still, black bars will appear on both sides and do not look professional.
You should know and keep some other essential technical information as a guide, including your thumbnail under 2MB and JPG, PNG, or GIF formats.
How to Make a YouTube Thumbnail Step by Step
Making YouTube thumbnails does not complicate as you might think. With our step-by-step guide, you can produce visually cool thumbnails.
Step 1: Choose Thumbnails Tool
You can choose either a free or paid tool to make thumbnail images for YouTube. Some suggested makers will be listed in another part of this article for your reference.
Step 2: Size Your Thumbnail Precisely
You may use a Thumbnail template with a perfect standard size in this step. Then, you can customize the size to 1280 x 720 pixels differently.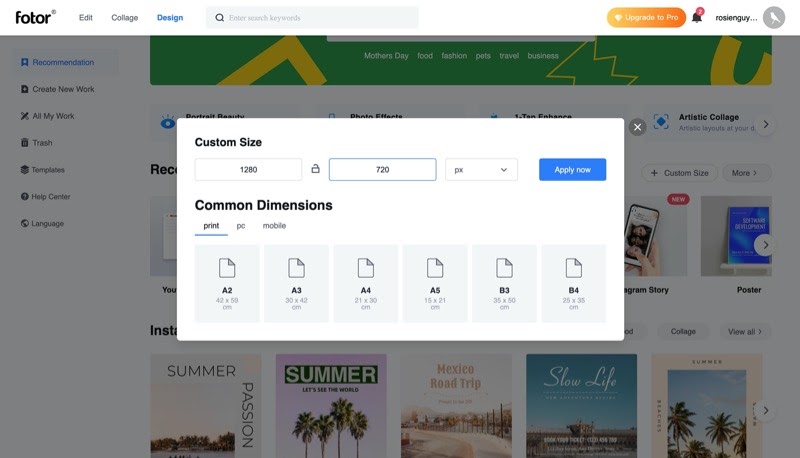 Fotor is a tool that allows you to customize your thumbnail size.
Step 3: Upload Your Photo or Utilize Pre-Made Templates (Designs)
If you already have an image you want to be featured on or an idea you want to display, just simply upload and add it to a blank canvas. Otherwise, several well-designed templates can be your thumbnail foundation if you do not have an appealing picture or want inspiration.
Step 4: Add Text, Graphics, and Clipart
It is time for the fun and creative part! To help your YouTube thumbnail image stand out from the crowd, you can unleash your creativity with tons of icons, illustrations, and animations the tool provides. You can use your own color scheme and font if you have your own branding.
They have already added relevant graphics in pre-designed templates, so you just need to change the text, rearrange the layout, or make any changes you wish.
Step 5: Download the Final Thumbnail
After creating your engaging video thumbnail photo, click the Download or Save button on the right of your computer screen. Some tools require you to choose the formats, PNG or JPG; you can choose either. Then, you are ready to share it with the world!
How to Add Thumbnails on YouTube
If you have successfully uploaded your video and want to change the YouTube thumbnail, below are the instructions.
Sign in to your YouTube Studio
You can choose the 'Content' button if you successfully uploaded a video and want to change the thumbnail.
Click on the video's title that you want to change the thumbnail
Upload your own thumbnail or choose a thumbnail that YouTube suggested
Click on the SAVE button after you have done everything
Popular YouTube Thumbnail ideas
Currently, countless successful YouTubers can make a living through YouTube. Besides various aspects contributing to their successes, exciting and unique thumbnail practices have helped them to gravitate existing and potential viewers.
Adding Emojis
Some emojis in the thumbnail photos of well-known Youtubers, such as crying, laughing, surprised, etc. The reason behind this strategy is that emotional icons trigger people who have previous experiences or used emojis before so they can instantly realize what emotions they should expect or feel about the content of the video.
Adding Logo Placement
Customized logos are widely used in many YouTubers' thumbnails because these things help to boost and maintain memorable brand identities. Moreover, YouTubers care a lot about their logos' size and position: they cannot be too big or small, and avoid placing them in the bottom right corner.
Experiment Different Perspectives
Perspectives refer to the concept of two or three dimensions pieces. This tactic helps to show the right dimension (height, width, and breadth) of the objects, which creates impressive visual illusions that fascinate audiences.
Many video creators play with these perspectives by setting up different photographic positions (big and small, high and short, etc.). They usually place the objects near the camera while their bodies are far behind.
Displaying Process
Another practice extensively employed by many YouTubers is the showing process. Especially for people who publish How-to videos usually design thumbnail pictures that show 'Before and After'. So, for example, if they post tutorials about photo editing, they will divide the thumbnails into two parts: the picture before editing and the final product after editing.
YouTube Thumbnail Do's and Don't
Things You Should Do
There are numerous ideas for YouTube thumbnails that you can learn from and implement.
Use Bright and Contrasting Colors
Avoid using dull or faded colors as it is not easy to stand out, and the human brain is attracted more by brighter colors (psychologically demonstrated). In addition, you should use contrasting colors between the background and text. That helps to highlight the text clearly, as the text is not blending into the background.
For example, Neil Patel uses bright background (orange) with contrasting color text (white), so we can easily read every word in his thumbnails.
Use Face or Person's Closeup
If your YouTube thumbnail has a psychological trigger, such as a closeup of a face (with a reaction or impression), you will build a stronger relationship with your viewers. The reason to explain this action is that these thumbnails will make audiences curious and want to know more about the cause leading to that emotional face.
Utilise the 'Rule of thirds'
The rule of thirds refers to a concept of an image divided into nine equivalent parts. This technique means you will place the most crucial element in the most eye-catching positions, in which one-third of a thumbnail is filling up with a mid-shot or two-thirds with a close-up of the face/ upper half of the body, the remaining space is for text and graphics.
Stick With Your Unique Style (Consistency)
Suppose you have a consistent thumbnail style (layouts, color scheme, font, etc.). In that case, your viewers can easily recognize your videos and the concept you convey, especially when you create a series with relevant information. But consistency does not mean you use the same thumbnail picture for every video.
Things You Shouldn't Do
If you feel that your thumbnails are not converting well enough, maybe you have made one of the following mistakes. Try to avoid these errors, and you can rule this thumbnail game.
Use Small and Thin Font Size
You should not use a small and thin font size in your thumbnail photo. Your text must be big and bold enough to grab people's attention. The recommended font size is 120 or more significant.
For instance, in this thumbnail, she uses a thin font, which is hard for viewers to see.
Use Irrelevant Image
You only may use images that relate to your video's content, brand, or overall ideas that you want to deliver. If you use something irrelevant, viewers will misunderstand and maybe feel 'cheated' and never go back to watch your videos again.
For example, the video's text and the image have no connections, so viewers may feel confused if the video is about baking tips or playing with dogs.
Overuse Design Elements
Remember not to overuse stickers, icons, shapes, clipart, graphics, etc., because it will make your thumbnail picture look like a mess' and a frightful jumble. Sometimes, "Simplicity is the ultimate sophistication" – Leonardo da Vinci.
In this thumbnail, there are too many illustrations and design elements. Therefore, it does not look artistic and elegant anymore.
Best Tools to Make Thumbnails
Indeed there are many people wondering what the best thumbnail maker is, but it is hard to decide as each tool has its own strengths and weaknesses. Therefore, we will give you a list of the best tools to make Thumbnail images with basic information so you can decide which one you will go for.
Founded in 2012 in Perth, Australia, Canva is one of the most user-friendly graphic design tools for non-professional designers.
Besides the free plan that offers all essential features, this platform also provides other paid subscriptions, namely Canva Pro, Canva for Enterprise, and Canva for Education, with extra premium and advanced functionalities that fit the needs of different target segments.
As of 2020, Canva has more than 30 million continuing active users across the globe.
As the intuitive design platform, you can design all your graphics (social media posts, logo, story, infographic, etc.) and, of course, your YouTube thumbnail photos with a few simple clicks. With well-made templates, millions of illustrations, shapes, clipart, photo stock library, etc., you just need to choose a template that suits your video's topic, then drag and drop all decorative elements you like.
PicMoney is a photo editing and graphic design tool established in Washington. After nine years of expansion, PicMonkey has helped customers in 200 countries to create more than 10 billion pictures.
Unfortunately, users can no longer use this design platform for free; they need to sign up for paid plans with three distinctive packages: basic, pro, and business. The higher price you pay, the better functionalities you will get.
Some robust features that only Business plan has are storage brand kits (colors, fonts, logos), co-editing in real-time, team folders, and so much more.
You can easily make your custom YouTube Thumbnails with blank canvases, then insert your photos, text, and countless filters, fonts, and layouts provided by PicMonkey.
PicMonkey also supplies step-by-step instructions to make great YouTube thumbnails, so if you have not made one before, they have covered you.
It was officially launched in 2016 by Adobe Inc, a superior computer software company based in the U.S Adobe Spark is a part of Creative Cloud that offers graphic design software.
With its Starter plan, users do not have to pay anything, but if they want to remove Adobe logos from their designs or manage multiple users, they need to upgrade to an Individual or Team plan. Moreover, Education and Enterprise plans are also available.
Although Adobe Spark only has basic features, it still comes with numerous customizable templates, so you can make your eye-catching YouTube thumbnail pictures and other designs, such as brochures, posters, invitations, etc., within a few simple steps.
BeFunky is an online platform for amateur designers to create graphic designs, photo collages, and edit photos which was released in January 2007.
This tool has two membership types; the free basic account only has 125 digital effects, while the BeFunky Plus plan, which costs $8.99 per month, offers additional hundreds of features and graphics.
With BeFunky, you can put stickers, shapes, seasonal accessories, etc., in your YouTube thumbnails and can also add photo effects (color overlay, contrast, tint, etc.) to make your thumbnails look more artistic.
Established in 2012 in London, Fotor is one of the most well-known graphic design and editing tools trusted by more than 450 million people globally.
Users can use Fotor online through its website or a mobile or computer application on devices compatible with Apple, Microsoft Windows, and Android operating systems.
Users can start with a Fotor Basic plan to test if the platform suits them before upgrading to Fotor Pro and Fotor Pro +, which cost $39.99 and $89.99 per year, respectively.
This platform allows you to unleash your creativity to make distinctive YouTube thumbnail images without having any technical knowledge or design experience.
Fotor's templates, fonts, stock photos, illustrations, stickers, etc., are updated weekly and seasonally, so you do not have to worry about your thumbnail designs becoming obsolete.
Snappa started its journey in 2015 to provide an effortless way for businesses and individuals to create unique and high-quality graphic designs.
Until now, more than 20 million pictures have been taken through Snappa. Apart from the Starter (Free) plan, the Pro and Team plan is priced at $10 and $20 monthly.
The Pro and Team subscription plans allow users to access 6000+ templates and 5,000,000+ HD stock photos and graphics.

It is straightforward to make appealing YouTube thumbnails on Snappa. You can either make one from scratch with a blank canvas or use pre-created layouts, then add custom text, effects, background, and other design pieces.
Another graphic design tool that you may consider is Fotojet. As a web-based tool focusing on graphic design, photo editing, and collage, Fotojet is easily accessible and used by both professional and amateur individuals and enterprises.
However, to access more advanced features such as 800+ templates, 300+ clipart, 30+ fonts, receive dedicated customer support, and remove ads, users need to upgrade their free Basic plan to the Plus plan with only $39.99 per year if paid annually.
As same as other graphic design tools, Fotojec has several templates, illustrations, icons, overlays, etc., so you can easily customize and make your YouTube Thumbnail photos with Fotojet.
Picmaker is a web-based graphic design tool that helps people create inventive and gorgeous visuals.
After years of development, Picmakers has been used by countless artists, non-professional users, and leading businesses such as Unicef, Pepsi, Walmart, Amazon, Bosch, and many more.
With Picmakers's free plan, users can use limited graphics and functionalities. In contrast, users of Starter and Pro plans can receive numerous prime features (unlimited icons, illustrations, etc.), outstanding brand management (upload brand kit, logos, fonts, gradient colors, custom templates, etc.), and professional security & support.
With all the state-of-the-art features that Picmaker offers, your YouTube thumbnail photos will stand out from the crowd and deliver the best impression to your potential audiences.
Crello created its foundation in September 2016 but officially had a public launch in July 2017.
As one of the most distinguished graphic design software, as of 2019, Crello had over 2,000,000 users globally, and indeed, the number of users has risen significantly since then.
Crello only has two pricing plans, Starter and Pro.
The Pro plan costs $9.99 per month if paid monthly. It comes with several advanced features such as 650k+ premium stock images, 30k+ templates, removal background, 32k+ video and animations, and 10k design elements, to name a few.
Without hiring professional designers and having complicated editing skills, you can still design impressive thumbnail pictures with Crello. Start by choosing your favorite template and personalizing it until you are satisfied.
The journey of Visme began in 2013. Visme is an online platform widely used to create graphic designs, presentations, printables, graphs & charts, videos, etc.
Since its launch, this tool has assisted over 8.3 million users in 120 countries and businesses of all sizes, such as Unilever, Duke Energy, Zurich, etc.
Besides the free plan, Visme has four subscription plans: Standard, Business, Enterprise, and Education.
Visme is user-friendly, so if you have not used these platforms, you can watch their instructions and start creating your thumbnails immediately. If you choose to go with a pre-made template, you can easily change anything you want, apply your brand colour, custom text, etc.
Pixelixe is an online design solution that was born to assist businesses and people who want to generate stunning visuals and graphic designs. Some world-famous brands that have used Pixelixe are IKEA, Honeywell, Dispatch, CodeSignal, etc.
Fortunately, Pixelixe offers a free plan with limited features and functionalities. Otherwise, if users want permission to use more sophisticated attributes, Pixelixe also has four membership options. They include Freelance, Startup, Business, and Enterprise, with the user fee is $9, $49, $99, and $249 per month, respectively.
In addition, users can use a 10-day free trial before deciding which plans they want to sign up for.
With easy drag-and-drop tools, 2,000,000+ premium stock photos, 900+ fonts, and thousands of well-designed templates, Pixelixe can support you to 'invent' glamorous thumbnail images that match your brand and demand.
Final Words
Hopefully, after reading this blog, you can understand clearly what a thumbnail is on YouTube and other related information about YouTube thumbnails, including things you should and shouldn't do, best free and paid makers, step-by-step guidelines, etc. So let's start making your unique and attractive YouTube thumbnails now!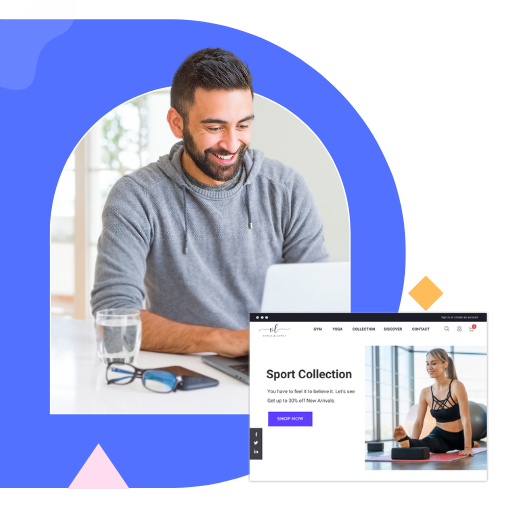 Try FREE Magento Page Builder demo today
Looking for a Magento 2 page builder that helps you create any beautiful page layout with no coding required?
Magezon Page Builder can help!