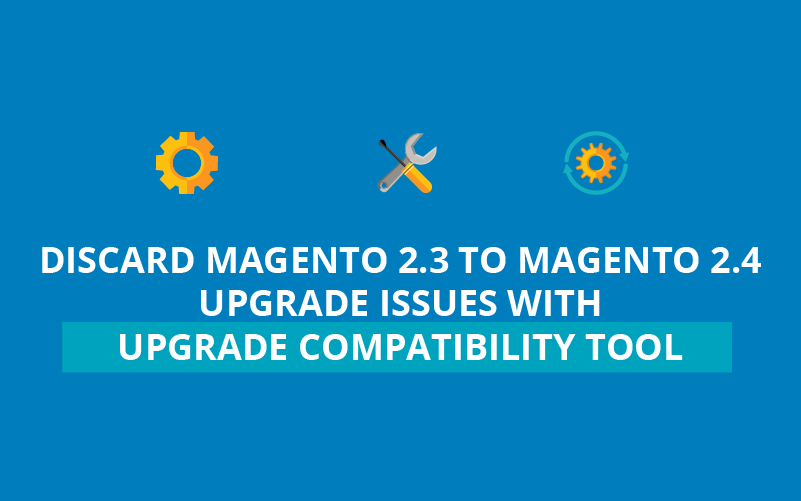 Recently, Magento Developers or Users started upgrading their Magento 2 websites to the latest version. However, some beginners are searching for a user guide to upgrade Magento 2.3 to 2.4 and face some Magento 2 problems.
In this post, our Magento expert will help you upgrade your Magento 2.3 to 2.4 version without any issues by Upgrade Compatibility Tool, answer all the questions about how to use and who should use it.
Upgrade Compatibility Tool Released To Solve Magento 2 Problems
The requirements for upgrading Magento 2 that I mentioned below seem pretty complex and complicated. To make these more effortless and discard Magento 2 problems when generating Magento 2.3 to 2.4 Upgrade, Adobe has designed Magento Upgrade Compatibility Tool for Magento 2 website owners.
This Upgrade Compatibility Tool is a Command-Line Interface (CLI) tool that checks a current Magento version against a specific version by analyzing all the non-Magento modules installed on it. In addition, this tool identifies problems that administrators have to fix in their codes before they upgrade Magento 2 to the latest version.
Who should use the Upgrade Compatibility Tool?
As the Upgrade Compatibility Tool helps prevent issues during an upgrade, it is recommended for:
Users who upgrade Magento 2.3 to 2.4
Users who upgrade Magento 2 to the latest version
Software Engineers who face Magento 2 problems
Especially, this tool is only available for Magento Commerce Edition.
How to use Upgrade Compatibility Tool
It is so simple to use this tool. The merchants only need to download the tool and install it in Magento Commerce to check the compatibility of customizations with the new version.
After that, the tool will highlight potential issues that need to be resolved with some flag icons. Finally, the merchants will receive a report including issues and errors. These Magento 2 problems must be fixed before the upgrade is generated.
With this information, the software engineer can understand the complexity of the upgrade and can relay this information back to the Manager. The Manager has enough base to create a timeline and cost for the Magento Upgrade and decide which broken should be fixed.
Magento 2 Requirements Before Upgrade To Magento 2.4
To give you a complete guide about Upgrading Magento 2.3 to 2.4, I would recommend a system requirements checklist that you should follow.
1. Operating Systems
The supported operating systems for Magento 2.4 are Linux x86-64 distributions, such as RHEL, CentOS, Debian, Ubuntu, etc. You must ensure that the operating system you use is compatible.
2. Memory Requirement
The minimum amount of RAM you need for the upgrade to Magento 2.4 is 2GB. Thus, if you have less, create a swap file to prevent the upgrade from failing.
3. Composer Requirements
The latest stable version of Composer is required to be followed by the newest version of Magento.
4. Web Server Requirements
While upgrading, you can use several options. First of all, it is Apache 2.2 or 2.4. Note that you must enable the Apache mod_rewrite to allow the server to perform URL rewriting and mod_version to help flexible version checking for different HTTP versions.
5. Database Requirements
As for the database suitable for Magento 2.4, it is MySQL 5.7 or 8.0.
6. PHP Requirements
The two supported versions are 7.3, 7.4, and 8.1. At the same time, you need to install multiple extensions. You can find them here: Required PHP Extensions.
And don't forget to enable PHP OPcache for performance reasons. Chances are, you should install it separately. See the PHP OPcache documentation for further information.
Also, note that the official Magento documentation recommends particular PHP configuration settings, such as memory_limit, to avoid common problems using Magento. You can find them here: Required PHP Settings.
7. SSL Requirements
A valid HTTPS security certificate is required when you upgrade your e-commerce store to Magento 2.4. Note that self-signed SSL certificates are not supported. And Transport Layer Security (TLS) requirement – PayPal and repo.magento.com both require TLS 1.2 or later.
8. Supported Technologies
Redis 5.x or 6.0 can be used for page caching and session storage;
Varnish 6.x or 6.5.1 can be utilized as well;
9. Recommended Optional Requirements
php_xdebug 2.5.x+ for development environments;
Mcrypt – PHPUnit 9.0.0 as a command-line tool.
10. Supported Browsers
The list of browsers that Magento 2.4 supporting:
Microsoft Edge, latest–1
Firefox latest, latest–1 (any operating system)
Chrome latest, latest–1 (any operating system)
Safari latest, latest–1 (Mac OS only)
Safari Mobile for iPad 2, iPad Mini, iPad with Retina Display (iOS 12 or later), for desktop storefront
Safari Mobile for iPhone 6 or later; iOS 12 or later, for mobile storefront
Chrome for mobile latest–1 (Android 4 or later) for mobile storefront
Bottom line
Hopefully, all in this guide can help you upgrade Magento 2 to the latest version successfully by using Upgrade Compatibility Tool to find out Magento 2 problems. If you have no idea about Upgrade Magento 2.3 to 2.4, please explore Magento 2.3 to 2.4 upgrade in 5 steps and find out the comparison in Magento 2.4 vs. 2.3: A complete comparison.
Finally, if you're looking for feature-rich Magento extensions to optimize your online store, access Magezon website through the link below: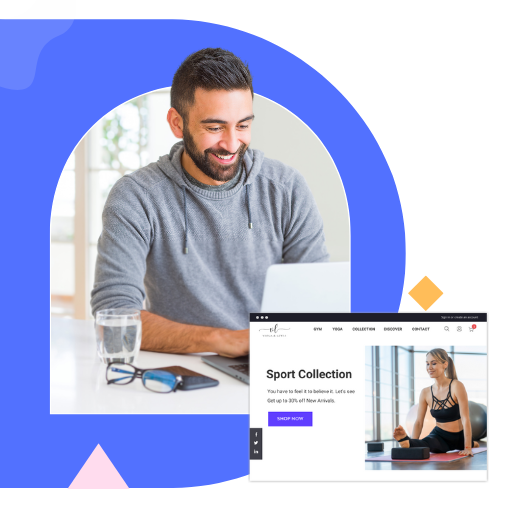 Optimize Your Magento Store With Powerful Extensions
Looking for fast, efficient and well-coded extensions to build or optimize your Magento stores for sales boosting? Then visit Magezon website and grab necessary add-ons for yours today!