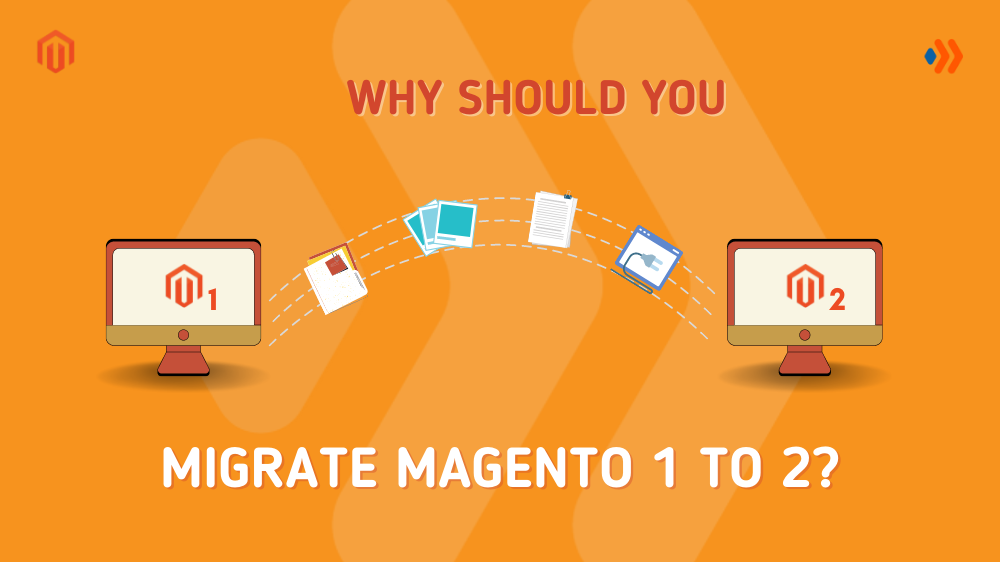 Since 2018, how to migrate Magento 1 to Magento 2 has been one of the most talked about topics in the Magento community. More than half of Magento 1 stores are considering a move due to the benefits of Magento 2. Meanwhile, the remaining companies are debating whether or not to upgrade their Magento 1 sites to Magento 2. They might not comprehend the Magento 2 upgrade procedure, are concerned about the time and expense of Magento migration, and are concerned about data loss. Furthermore, some store owners find it difficult to locate good Magento migration services/ Magento development businesses that provide this type of service.
Moving to Magento 2 is primarily beneficial for your business because of the boost in performance and scalability. For mobile searches, Google uses page speed as a ranking factor. You can provide greater performance using Magento 2. In comparison to Magento 1, Magento 2 can handle a huge volume of orders. As a result, you'll be able to serve more customers at once, which will benefit your company.
And, for all of the advantages it has over Magento 1, Magento 2 is the greatest choice for mobile commerce. The reason for this is that it is incredibly productive and user-friendly. The developers have optimized the system really well, it also has significantly enhanced scalability, and flexible usage.
Read on because we are about to dig deeper in reasons why migrating Magento 1 to Magento 2 is a must for you!
Magento 1's compatibility ending soon
Magento has announced that support for Magento 1 ceases in June 2020 if users have renewed their licenses to coincide with that date. It's critical that you have a Magento 1 to 2 upgrade plan as soon as Magento 1's end-of-life date approaches. Even if you haven't yet, you should consider the migration in depth.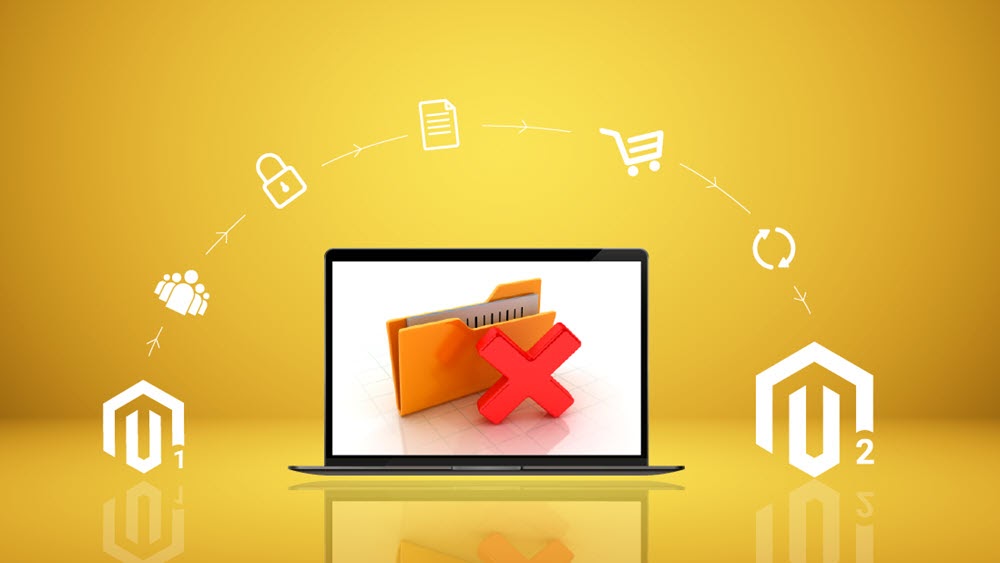 The thing to note is, Magento 2 adds a slew of new capabilities to the platform that make it even more user-friendly. Furthermore, when compared to Magento 1, Magento 2 provides better website performance. Furthermore, it is more mobile-friendly, ensuring that mobile consumers have a better experience. As a result, eCommerce websites whose target clients choose to purchase from online stores using their mobile devices will profit the most from migration.
The process where you migrate Magento 1 to Magento 2, on the other hand, will not be simple. The main issue is that upgrading from Magento 1 to Magento 2 is more akin to re-platforming than an upgrade. The problem is that Magento 2 has a different architecture, so your themes and Magento 1 extensions will not work on Magento 2. Furthermore, you can not automatically transfer all your data, and some you may need to manually migrate. As a result, ensure that you have enough time for the migration.
You can benefit a lot from Magento 2!
Magento 2 is the most recent version of the Magento eCommerce platform, a lot of major enterprises worldwide use Magento 2. It has useful features that address difficulties that many people have with Magento 1, such as:
1. Improved Performance
Magento 2 sites will be 20% faster than Magento 1 sites on average. It is well-known that high-performing websites enhance sales and improve search engine rankings.
2. Streamlined Checkout Process
Magento 1's checkout procedure contains six (6) steps, whereas Magento 2's checkout process is only two (2) steps and includes the Instant Purchase function. With Instant Purchase, retailers can now provide a speedier checkout experience to returning consumers by leveraging previously stored payment credentials and shipping information to bypass the checkout process entirely and direct them to a confirmation purchase page. In the past, sites with simpler check-out processes (such as quick purchase) have seen higher sales.
3. Better Admin Interface
This is much like a dream coming to live for non-technical users! Magento 1's user interface in the past faced critics for being too hard to understand for business users, while Magento 2 provides a clean, user-friendly experience that allows even non-technical users to access tools and easily create new product listings.
4. Mobile-Friendly
With more clients than ever buying on their smartphones, having a mobile-friendly website is essential. Magento 1 sites did not function well on mobile devices, while Magento 2 places a premium on mobile commerce. Customers may improve their mobile performance even more with the release of Progressive Web Application (PWA) Studio in Magento 2.3.
5. Advanced Security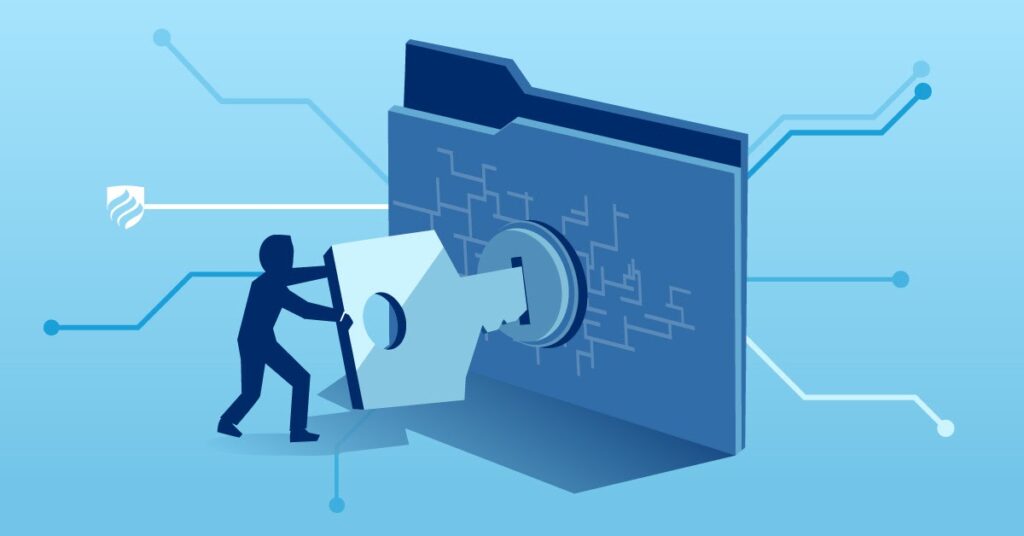 After the end of life, there will be no more security fixes for Magento 1. This indicates that online retailers using Magento 1 will be subject to numerous types of cyber-attacks. As a result, delaying the upgrade to Magento 2 could cost you your business and even your customers' personal inform ation. As cyber-attacks are mostly stealing financial information and personal identities, such a vulnerability is extremely risky in terms of reputation, which might be severely harmed in just one day. And just one such attack might set you back years in regaining your reputation and clients.
6. Database Segmentation
Product Data, Checkout, and Orders are separated into three categories in Magento 2. This type of embedded segmentation ensures that the database is not overloaded. This means that the admin panel may take a long time to load, but the interface is fully functional.
7. Enhanced Administration Tools
The administrator's panel in Magento 2 is now cleaner. The admin's job turns our to be easier by the lack of clutter and simplified product uploads. Customization is also a breeze. Furthermore, Magento 2 supports payment gateway integration, such as PayPal, in addition to the standard payment options. Furthermore, there will be regular update for Magento 2, which is the primary reason why we are all migrating to Magento 2.
For all these reasons, you can clearly see why businesses are rushing to migrate from Magento 1 to 2. The extra features and all of the fixes will make the upgrade worth your time and effort.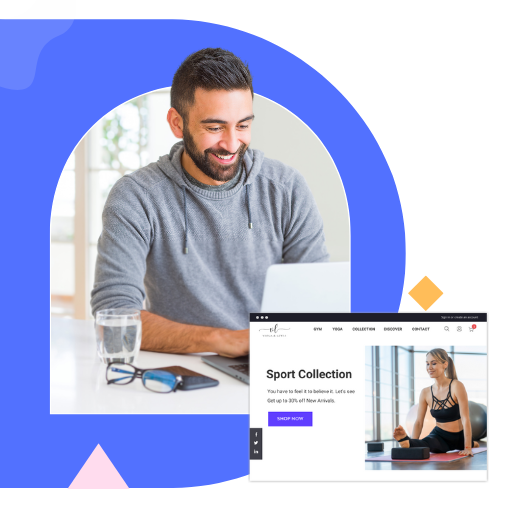 Optimize Your Magento Store With Powerful Extensions
Looking for fast, efficient and well-coded extensions to build or optimize your Magento stores for sales boosting? Then visit Magezon website and grab necessary add-ons for yours today!
Does your eCommerce website need to migrate to Magento 2?
If you want a short, quick answer, it probably is yes, you should upgrade Magento 1 to Magento 2. First and foremost, Magento 2 is future-ready for the latest technologies and features, including but not limited to the LAMP stack – MySql, PHP, Apache/Nginx, Linux – as well as modern techniques such as Full Page Caching, Performance Monitoring via New Relic, Blackfire.io, Pagebuilder WYSIWYG CMS, Database Clustering, Extended Reporting via Magento Business Intelligence, and Magento Shipping.
Furthermore, Magento 2 includes Magento PWA Studio, which provides consumers and merchants with a transformational experience in how they conduct business via mobile. Magento 2 will appeal to small businesses the most.
Running unsupported software is incredibly dangerous, especially when the unsupported software is such an important element of your business. The duration of a migration varies depending on your eCommerce site, but a fair bet is to allow at least three months. Remember that this schedule is entirely dependent on how much customizing you've done on the M1 site. The good news is that Magento 2 Open Source is a free open-source version of Magento 2, so if you use Magento 1 Open Source, you won't have to pay for it after the conversion. Despite the fact that free Magento 2 does not include technical or account management assistance, it still has all of the features included in Magento 2 Commerce to improve conversion, efficiency, and scalability. Although a migration process is not without its drawbacks, the concerns are fairly adequately explained.
What to consider if you stick with Magento 1
Once support for these versions ends, no security fixes will be released;
Your competitive advantage will be jeopardized since no new features or innovations will be brought to Magento 1 because all of the innovation required to stay competitive is taking place on Magento 2;
As the code gets older, Magento 1 will become more vulnerable to hacking.
Based on features and functionality, Magento 2 users will gain a growing competitive edge.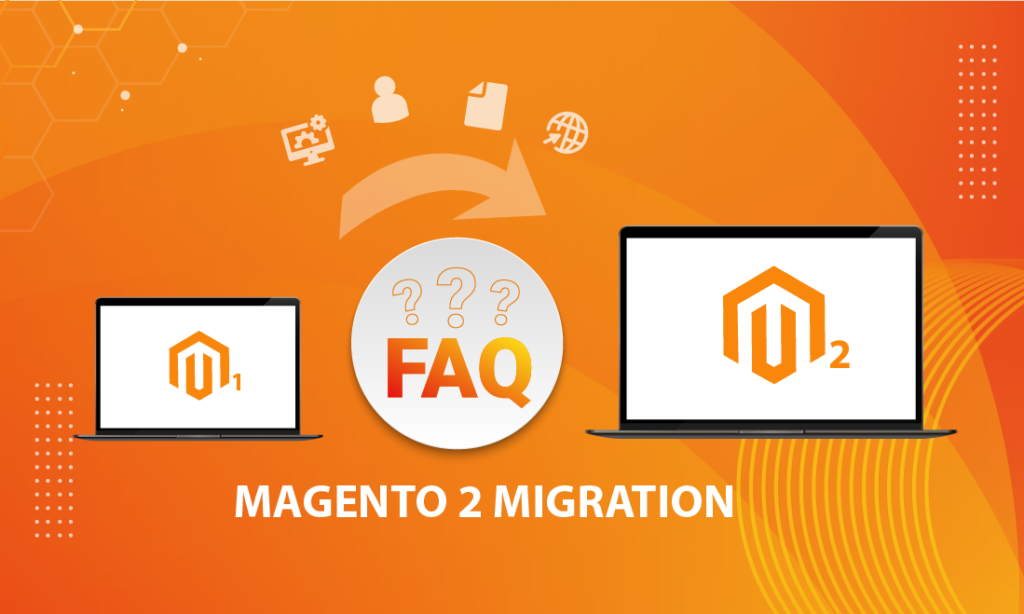 What should you know before migrating to Magento 2?
1. How long does it take to migrate to Magento 2?
This is a difficult question to answer. We can't tell you an exact amount of time for your Magento 1 to 2 migration because it is dependent on the complexity of your current and future sites.
For example, installing and configuring 20 new Magento 2 extensions will take significantly longer than installing and configuring 5 to 10 modules. The installation and configuration of a plugin takes about 3-5 hours on average.
Furthermore, as previously said, using a ready-made theme takes only 1 week, whereas alternative Magento theme transfer methods take at least 1 month.
In general, you'll need 1 to 5 months to plan for a Magento 1 to 2 migration.
2. How much does Magento migration from 1 to 2 cost?
This is another challenging topic because the Magento 1 to Magento 2 cost is determined by a variety of factors. The overall cost of your Magento will be determined by the developer's hourly rate and the projected time to complete the project if you employ a Magento agency to migrate your site.
3. How to migrate data from Magento 1 to Magento 2?
One of the most important steps in order to migrate Magento 1 to Magento 2 is data migration. Products, categories, customers, sale orders, blog & CMS page content, testimonials, ratings, and reviews, etc. will all need to be in the new store. Thankfully, Magento supplies us with free tools to help us with this procedure, check the Magento 2 Data Migration Tool for more details on what the tool is and how to use it.
To ensure that the Magento 1 to Magento 2 data migration runs smoothly and safely, you need to have good understanding and data migration abilities. In some circumstances, it is unqualified developers who carry out the migration, resulting in significant data loss for customers. As a result, when consumers log into the site, they must create a new account, which not all of them are ready or willing to do.
3. Steps you can take to hire a trusted Agency from Magento to carry out the Magento 1 to 2 migration?
90% of the success of migrating Magento 1 to Magento 2 will be determined by the Magento development agency you choose. When looking for a partner, the three most important factors to consider are service, quality, and price.
Quality: Is the Magento agency in use a credible one? How long have they been working with Magento (and specifically Magento migration)? What is the quality of their Magento migrating projects?
Price: Is the agency's Magento migration cost within the range of the price you are willing to pay? Is it less expensive/more expensive than the market average? Is the pricing commensurate with the level of service provided?
Service: Does the Magento agency in use offer solid advice for your project as part of their service? Will they provide you with an easy way to monitor and control the entire migration process? Do you make a thorough schedule that includes particular tasks and deadlines? Do they provide help once the move is completed?
4. How can store owners get support after migrating to Magento 2?
After store owners successfully migrate Magento 1 to Magento 2, they may still want developer assistance to manage the new site's performance and resolve any issues that arise in the live environment.
Creating a migration plan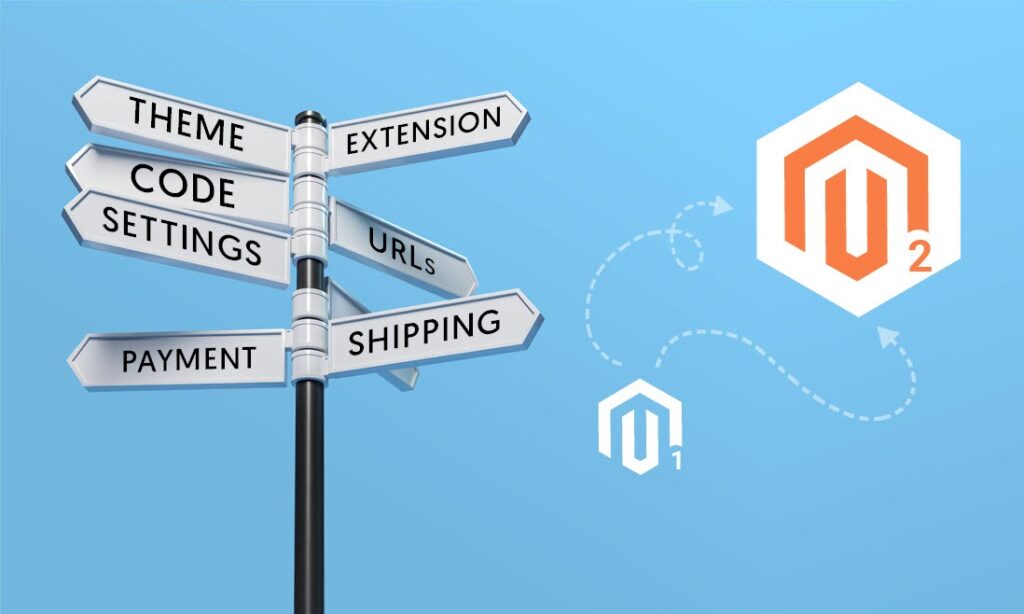 To migrate smoothly and without problems, you must plan and test your migration extensively. We hope you find the guidelines below to be helpful.
Before you begin, think about upgrading:
Migration is an ideal time to make significant adjustments and prepare your site for the next stage of development. Consider whether your new site requires more hardware or a more advanced topology, such as improved cache layers and other features.
Step 1: Examine your present site's extensions. You should answer the following questions:
What extensions have you added to your browser?
Have you determined whether all of these extensions are necessary for your new site? (You might be able to safely remove some older ones.)
Have you checked to see if your extensions are available in Magento 2? (To get the most recent versions, go to Commerce Marketplace or contact your extension supplier.)
Which of your extensions' database assets do you want to migrate?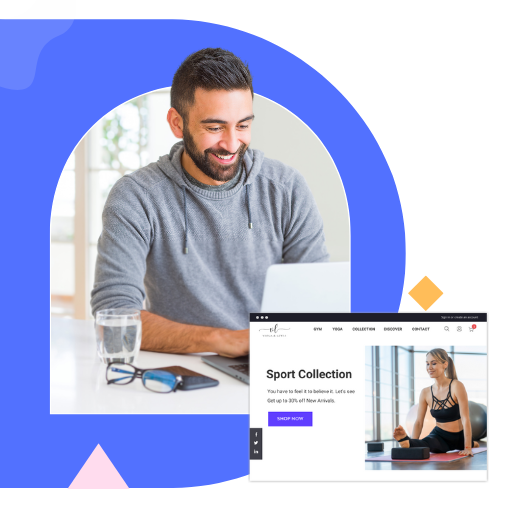 Optimize Your Magento Store With Powerful Extensions
Looking for fast, efficient and well-coded extensions to build or optimize your Magento stores for sales boosting? Then visit Magezon website and grab necessary add-ons for yours today!
Step 2: Create a Magento 2 store and prepare it for migration.
Set up a Magento 2 hardware system that is similar to your Magento 1 system in terms of topology and design.
Install Magento 2.x (including all of the release's modules) and the Data Migration Tool on a system that meets Magento's system requirements.
If you don't need to migrate some data (such CMS Pages, Sales Rules, etc.) or wish to convert your Magento customization during conversion, make custom changes to the Data Migration Tool code. Read the Technical Specification for the Data Migration Tool to learn more about how migration works from the inside.
Step 3: Perform a dry run
It's better to go through all of the migration processes on your testing environment before starting on the production environment.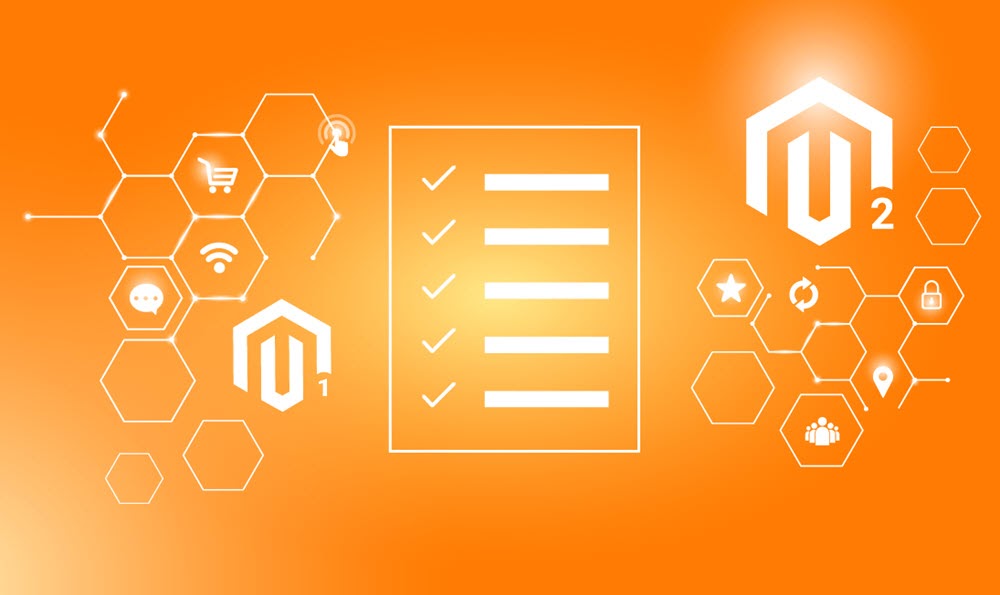 Follow these steps when performing migration testing:
You should copy your Magento 1 store to a staging server.
Complete the Magento 2 migration of the cloned Magento 1 shop.
Test your new store thoroughly.
Step 4: Begin the migration process.
Make sure that the Data Migration Tool can connect to Magento 1 and Magento 2 databases across the network. In your firewall, open the necessary ports.
Stop all activity in the Magento 1.x Admin Panel except order management, such as shipping, invoice creation, credit memo creation, and so on (the list of allowed activities can be extended by adjusting settings of the Delta mode in the Data Migration Tool). It's important to note that such actions should not be resumed until your Magento 2 store is live.
All Magento 1.x cron jobs should be disabled.
If some jobs must run during the migration, make sure they don't generate new database entities or update existing ones in a way that prevents the Delta mode from processing them.
The "enterprise_salesarchive_archive_orders" cron task, for example, moves old orders to the archive. Running this job during migration is safe since Delta mode considers the job and processes the archived orders properly.
To move settings and webpages, use the Data Migration Tool.
Copy the media files from Magento 1.x to Magento 2.x.
You should manually copy these files from the "magento1-root/media" directory to the "magento2-root/pub/media" directory.
To bulk copy data from a Magento 1 database to a Magento 2 database, use the Data Migration Tool.
If you want to migrate data from some of your extensions, you'll need to install these Magento 2 extensions. Use the mapping files provided with the Data Migration Tool if the extensions have a different structure in the Magento 2 database.
All Magento 2.x indexers should be reindexed. See the Configuration guide for further information.
Step 5: Consider making modifications to the data that has been moved (if needed)
After migration, you may wish your Magento 2 online store to have different sales rules, a brand new catalog structure, a fresh looking CMS pages, and so on.
When working with manual data updates, it's crucial to be cautious. Mistakes will result in errors in the subsequent small data transferring stage.
For instance, a type of product that has been removed from your Magento 2 store is one that was purchased on your currently live Magento 1 store but is no longer available on your brand new Magento 2 store. While using the Data Migration Tool in Delta mode, transferring data concerning such a transaction may result in an error.
Step 6: Refresh the data on a regular basis.

After transferring all the data you need, you must use the Delta mode to properly catch data updates added in the Magento 1 store (such as reviews, new orders, and differences in customer profiles) and afterward transfer them to the new Magento 2 store.
Begin the incremental transfer; these updates will occur on a regular basis. By using Ctrl+C, you can halt the transfer of updates at any time.
During this time, audit your Magento 2 site to catch any errors as soon as feasible. In the event of such problems, hit Ctrl+C to stop the incremental migration process and restart it once the problems have been rectified.
Step 7: Proceed to go live with it.
After updating, your Magento 2 site should be up to date with Magento 1 and is now working properly, you can transition to the new site by doing the following:
Set theMagento 1 installation to maintenance mode (DOWNTIME STARTS).
To cease incremental updates, use Ctrl+C within the migration tool command window.
Begin creating cron jobs in Magento 2.
Reindex the stock indexer in your Magento 2 system. See the Configuration guide for further information.
Hit pages in your Magento 2 system with a tool of your choosing to cache pages ahead of time for customers that visit your storefront.
Carry out any final checks on your brand new Magento 2 site.
If you want to gear customers to new production hardware, update DNS, load balancers, and other systems (DOWNTIME ENDS).
The all new Magento 2 store should now be fully operational. You and your customers alike can resume all normal activities.
Conclusion
Rome wasn't built in a day, so if you're still on the fence about moving but aren't sure, now is the time to decide. Although replatforming is difficult, think of it as an investment in your online store. It will pay out in the form of increased sales and revenue. Unfortunately, Magento 1 will stop being supported in June, and the sooner you convert to Magento 2, the better it is for your business.
If you're looking for solutions to optimize your ecommerce store and gain more sales, visit Magezon website to opt for top-notch extensions!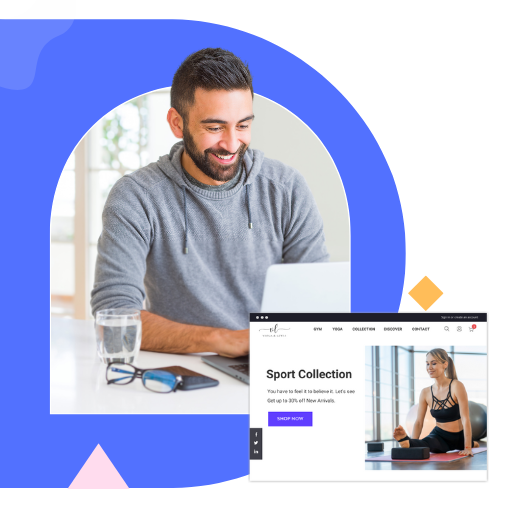 Optimize Your Magento Store With Powerful Extensions
Looking for fast, efficient and well-coded extensions to build or optimize your Magento stores for sales boosting? Then visit Magezon website and grab necessary add-ons for yours today!