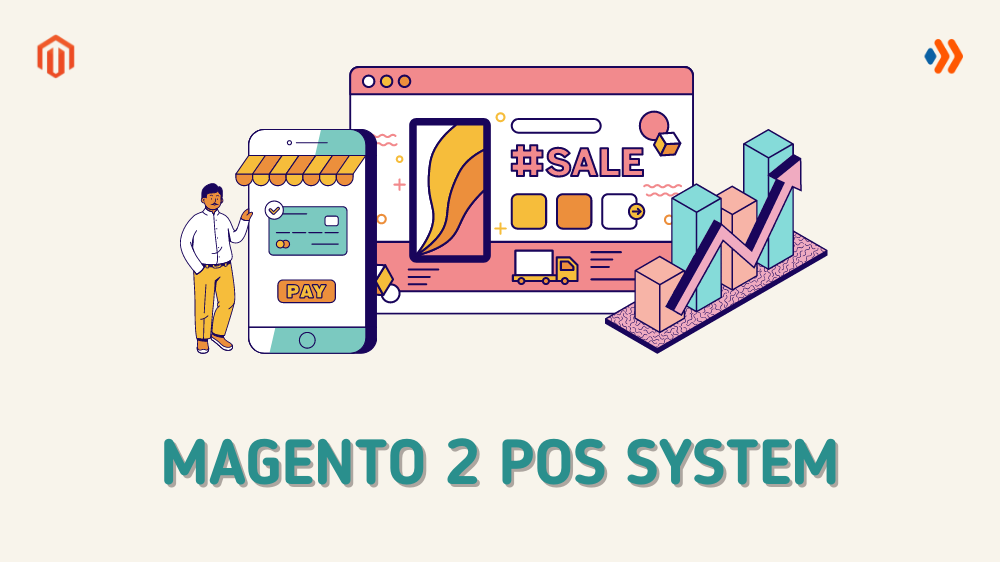 A Point of Sale system is an organization's method of maintaining inventory and data concerning goods or services. It can also be described as a management tool for oversight. A POS implementation also brings many benefits, including increased efficiency, reduced errors, better control over volume purchase items/units/quantities, and monitoring data across the business environment.
Magento is a powerful, flexible, and feature-rich enterprise-level retail software for managing in-store sales and operations. It is a leading eCommerce platform, and Magento 2 POS system is just one of its unique features that makes it so popular among big and small merchants.
If you haven't already started using the Magento POS system for your eCommerce business, let's find out what this POS system is, how POS works through the article below!
What is a Magento POS system?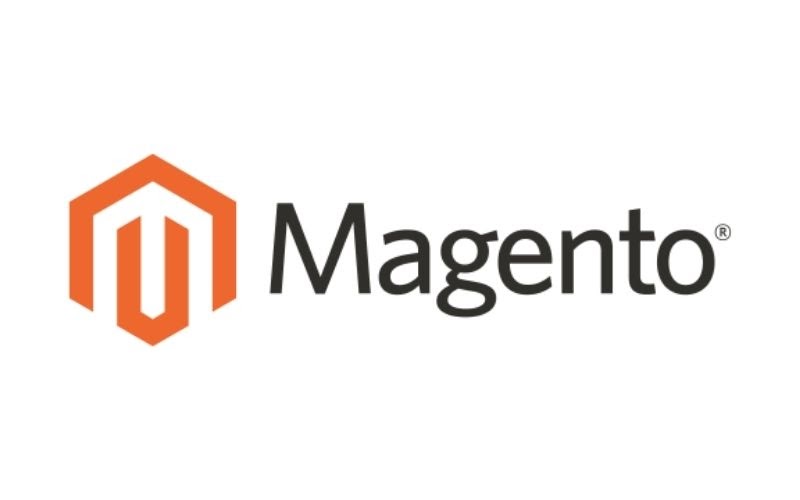 Magento is an open-source eCommerce platform used by thousands of online retailers around the globe to run their online stores. Magento 2 POS System is a point of sale system that integrates with and works alongside Magento's core features and functionality to simplify many aspects of running a retail store.
Magento 2 point of sale includes a solution for customers and merchandisers, which helps manage all the activities with customer-related transactions. In addition, it can automate some of the day-to-day tasks, especially those that are repetitious. For example, it can maintain inventory and customer data, manage orders, and process payments.
How a Magento POS system works
Magento POS is the next generation of retail technology, and it delivers more than you might think. Here, we'll be answering the question "How does a POS system work?", and by the end, you'll be convinced that this new system is your one-stop solution for all your retail needs.
Keep Track of Inventory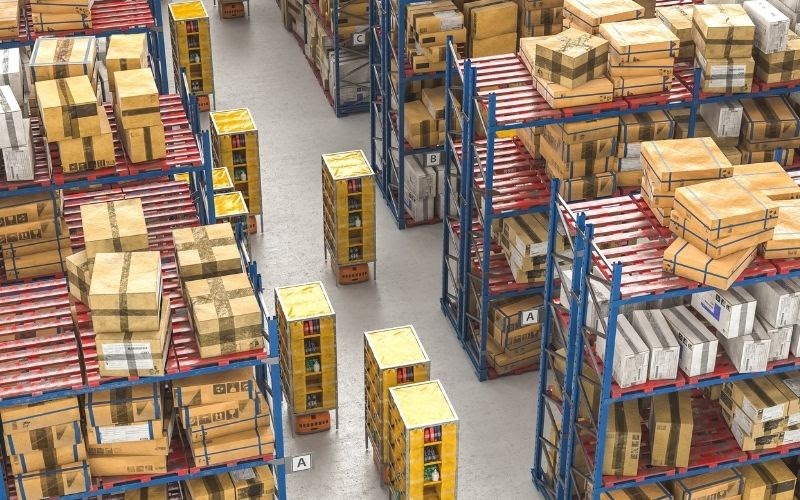 Magento POS system helps retailers manage inventory wherever they have products. Not only does this level of inventory management make tracking more manageable, but order fulfillment is also faster when you know how many products are available in a particular location at any given time.
With this system, you can easily track inventory across your entire store and avoid being out of stock as it automatically alerts you when the list is low.
Manage Customer and Sales Data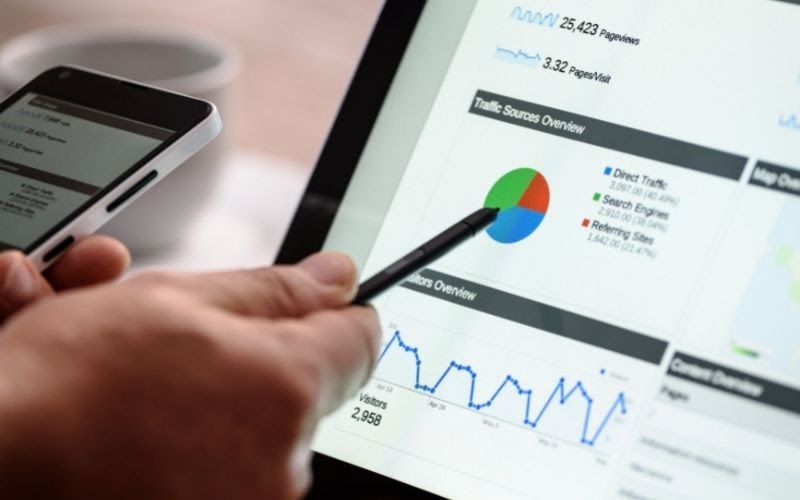 This feature captures details and gives you a better understanding of your loyal shoppers. Businesses can collect contact information to build in-depth customer profiles to know more about customer shopping habits. With quick access to order history, it can support you cross-sell and up-sell efficiently by making unique, relevant offers based on purchase records.
Fulfillment Options
To thrive in today's increasingly competitive industry, you need to think of new tactics to increase sales. For example, with a Magento POS system, in-store pickup, home delivery, and in-store returns for online purchases may all be made more accessible. This is a terrific approach to appeal to your clients while also diversifying your revenue source.
POS System Components
While the various components may differ in exact configurations and specific functions, they all must be present for a system to function successfully. Therefore, you'll find our recommendations for which pieces you should choose to complete your Magento point of sale!
POS terminal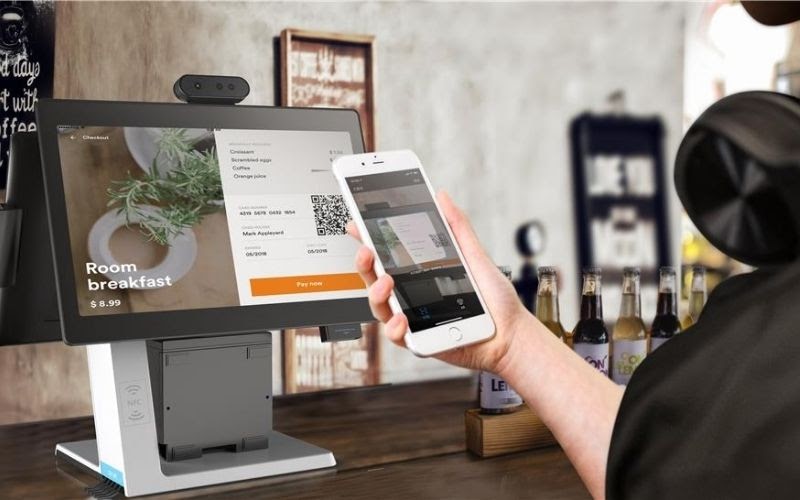 A POS terminal is a system's administrator, often located at the checkout counter of a store or restaurant. It is primarily used to process transactions with customers by processing customers' credit card information, which is then stored on the computer's internal memory. Expressly, it accepts client credit card payments, signs transactions sent by the host computer, and displays information to customers.
Barcode scanner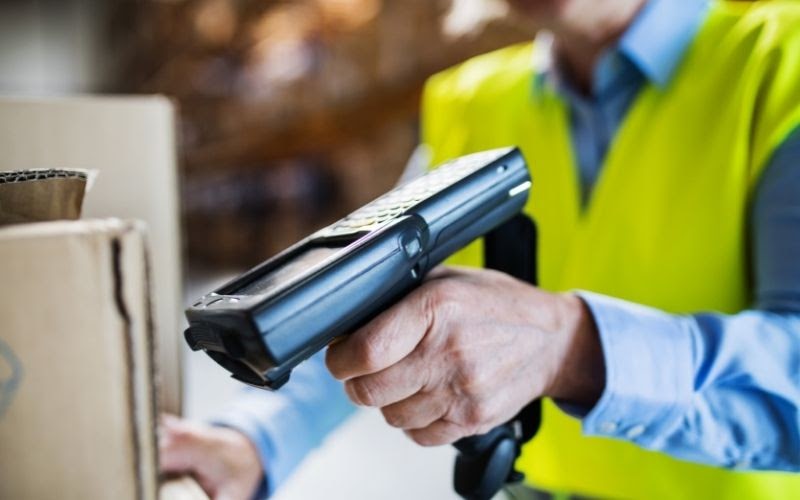 A barcode scanner is a small device that scans objects to read their barcodes. You can use it to identify product packaging or items in bulk. For example, if you had 50 boxes of cereal go over the supermarket conveyor, each box would have its unique barcode so an employee on duty could scan the items.
Receipt generation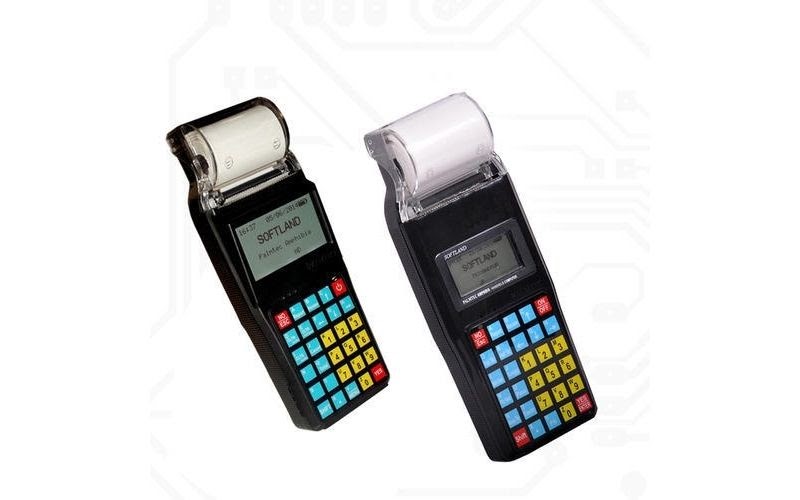 Retailers use this useful tool to provide personalized receipts for customers at the time of purchase. Otherwise, the receipts are generated within the app and sent to the customer's email address. They include all of the details about purchases and any discounts they may have earned through rewards points.
Credit card machine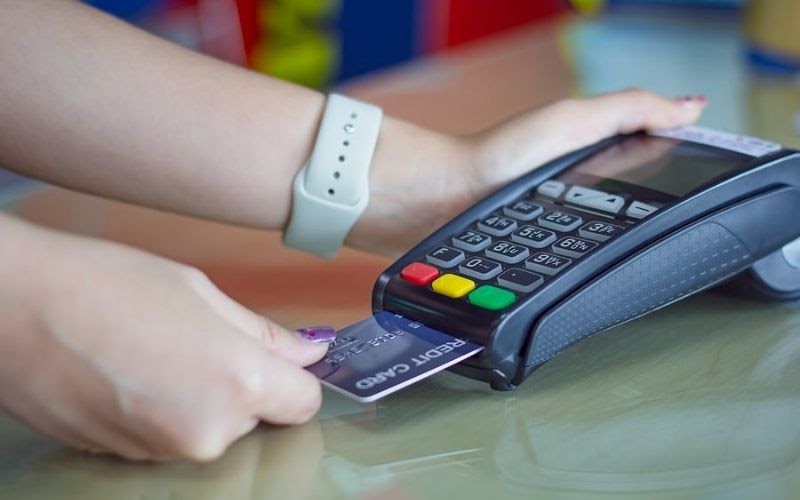 The credit card machine is the electronic part of a POS for Magento 2. It accepts credit cards as payment. It usually has several "readers" that strip out data from the magnetic stripe on the back of the customer's credit card, which is then sent wirelessly to the POS terminal.
Cash drawer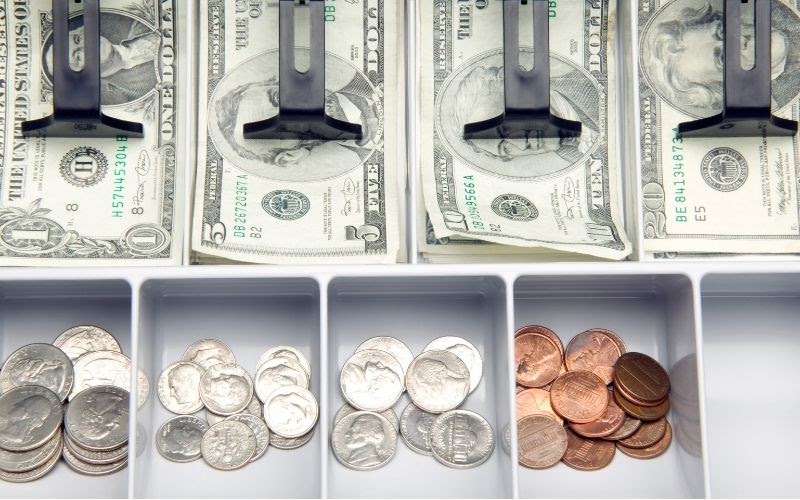 This is typically a device that stores the monies from customers' bills, similar to a bank or credit union. The purpose of the cash drawer is to keep all prices and transactions for products sold through these devices. The contents of cash drawers can be monitored by POS terminals.
Most cash drawers include a peg-and-hole system, which locks down a flexible metal rod under a combination lock. Then, when the combination is correct, it pegs inside a hole at the bottom of each compartment, holding each one tightly shut.
Scale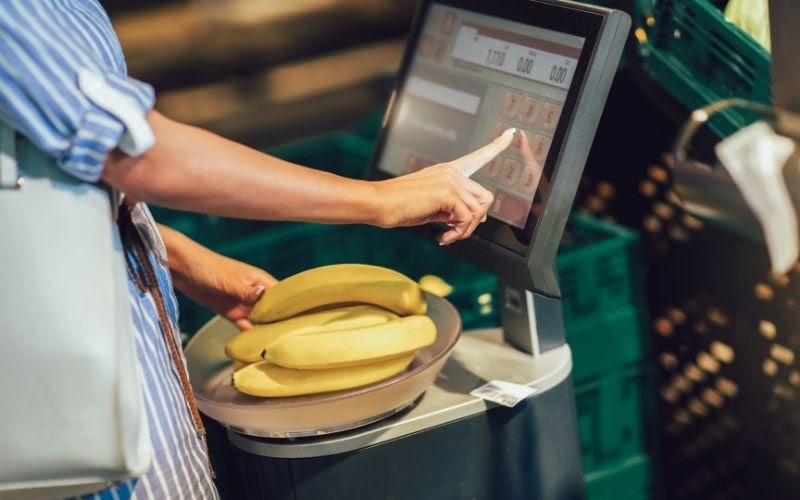 A scale is an electronic device that has a very sensitive magnet for weighing products. The magnetic sensor of the scale measures the weight of whatever item you place on it and then displays the weight in grams on a screen.
Types of POS systems
There are many different types of POS in Magento 2, depending on the type of business. We'll go over the most common types of POS systems and provide helpful tips on determining which one is best for your business.
On-premise POS systems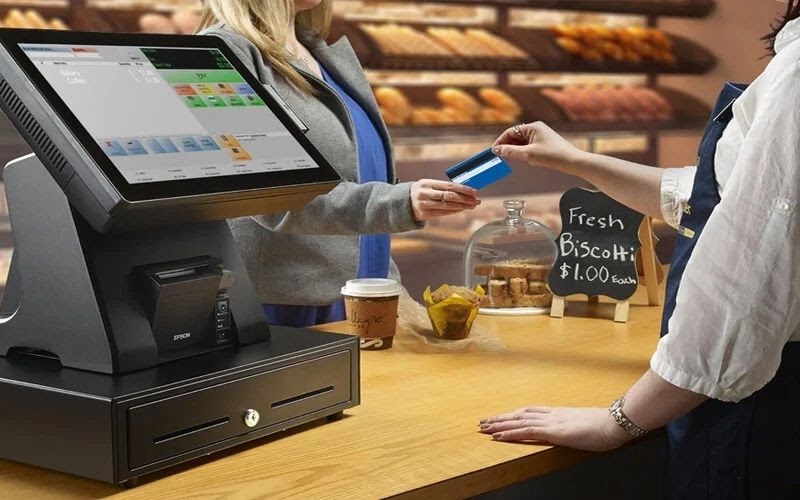 On-premise is the most popular type of POS used by small and medium-sized retailers. It is often used to describe a system maintained and housed on a server within the facility – usually in the back office.
Some examples of an on-premise system are barcode scanners, point-of-sale software and hardware, and cash registers. This POS system provides fast, reliable support for business needs without glitching or any other problems due to heavy data hosting fees associated with cloud-based solutions.
A common requirement for this system is that it should have integrated software that runs on the same general platform as the rest of the business applications. However, the main disadvantage is that it lacks flexibility and customization options. Moreover, maintenance and upgrading the system will require paying for technical support, software licenses, and training.
Cloud-Based POS Systems
Cloud-based POS systems operate on a "cloud" or network of computers. They provide data hosting and security through a reliable, secure, and highly scalable cloud infrastructure for businesses to succeed online in today's business environment.
These systems save time and money by using the latest commercial technology to process business transactions while giving employees peace of mind that they can work remotely.
In addition to being accessible from anywhere, cloud-based POS systems are also quick and efficient to use as they don't require taxing hardware or software requirements on either your customer or employee's end. Furthermore, these systems are entirely scalable and can be edited on the fly in need.
Hybrid POS Systems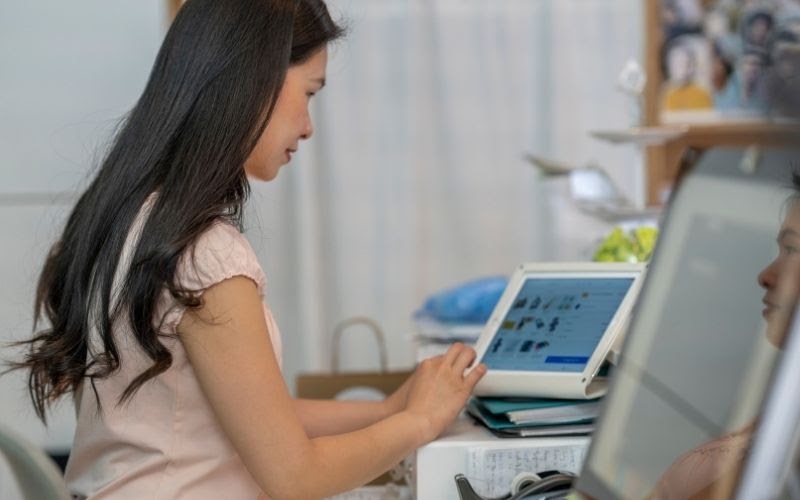 Hybrid POS systems combine the features of cloud-based and on-premise solutions, supporting businesses to switch between them in real-time. In addition, they offer accessibility through any device at any time and provide a reliable, secure, and scalable solution for managing business transactions.
The security offered by this system is impressive, but it's also customizable to suit your specific needs. For example, if you're worried about the safety of sensitive data stored on your network, you can have that information encrypted or erased after using it. The choice is yours.
Additionally, these systems ensure that data is stored in a secure environment with robust monitoring capabilities to allow businesses to track all transactions.
Mobile POS Systems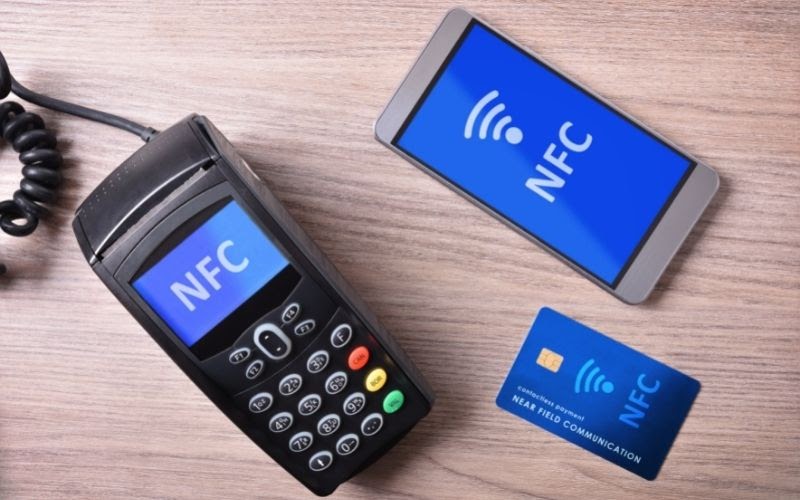 Mobile POS systems are provided in a mobile application that permits users to access the system from any location. As a result, they are fully integrated into the business processes, ensuring optimal productivity for all employees while also providing enhanced security.
Such features are especially advantageous for businesses with limited resources because they help them save money on advertising, facility costs, employee wages, administrative services, and other overhead expenses.
To ensure the mobile POS system is safe for use at any time, you will require it to run on a secure cloud network. The mobile POS system should also be able to run on any device with the latest software version.
You will also need to select an appropriate financial backup solution because using a regular computer could leave your business vulnerable to financial loss should anything happen. The disadvantage is the need to purchase and maintain a smartphone as well as the cost of supporting data plans and high-quality mobile devices.
What features does a POS system have?
Magento POS systems are the backbone of most retail operations. At this time, most retailers rely on at least one POS system. It's important for you to know what features are available to compare different models and find one that meets your needs. Here's a list of features commonly found in POS systems:
Inventory Management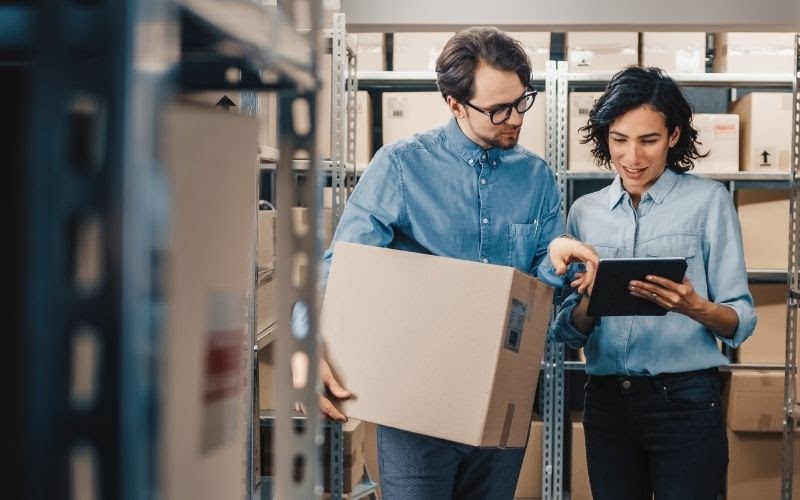 Businesses can now use a new inventory management feature on Magento 2 POS system to understand product sales in real-time. This service allows store owners to check for what product sales are selling well, what products are selling less often, and also totals the number of units.
In addition, inventory management is beneficial to the store owner to see what items they may want to focus on or remove due to low demand.
Employee Management
The main idea behind this feature is to help store managers reduce the time required for hiring and training employees, managing employee performance, and time-off requests. It also makes sure that all employees comply with store policies and regulations when they work.
Store managers can keep track of employee performance – this way, they don't have to ask employees to report working hours every day. Magento 2 POS system comes with an Employee Management module to track an employee's productivity and see if they are working according to expectations.
POS Reporting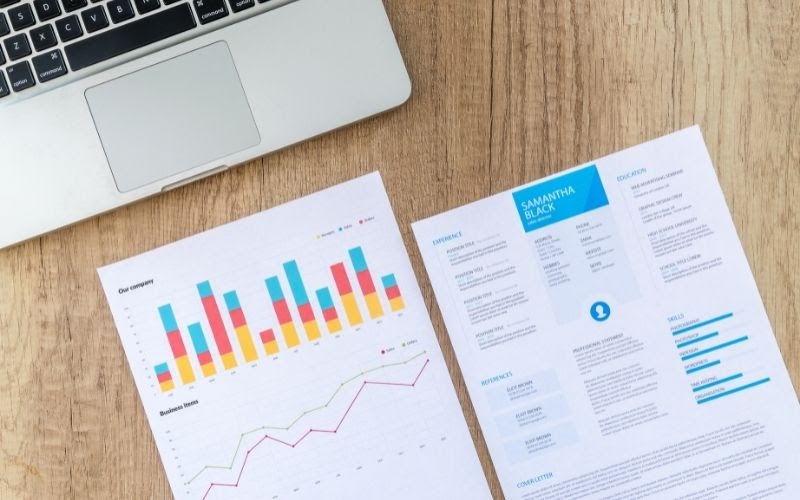 POS reporting is a useful tool for analyzing and evaluating customer behavior to improve an organization's business operation. For example, POS reporting allows business owners and managers to compare their store's performance to that of other stores, compare it with expected sales, or use historical data to predict future sales.
It allows managers to report a store's financials, inventory, and customer data from any location at any time. POS Reporting also helps the users back up data in case of an emergency.
This feature will show you valuable information about your store, including business metrics (Monthly Sales, Daily Sales, Daily Transactions, Daily Average, Daily Gross Margin).
Third-party Integrations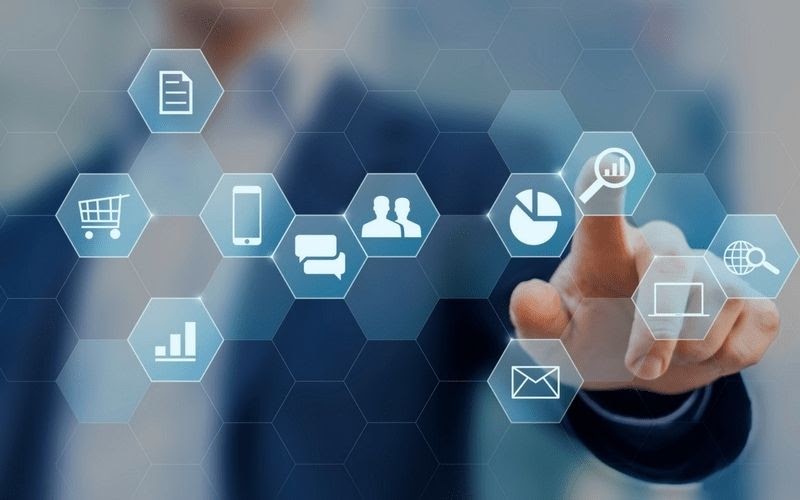 Third-party integrations are modules that provide additional functions and allow POS systems to integrate with other applications. Similarly, the Magento integration POS system enables business owners to streamline their operations by connecting different software components and facilitating data exchange between systems.
Common integrations in POS systems are with payroll packages, online marketplaces, and shipping companies. For instance, an integration could combine the data stored in Magento 2 POS system with sales data stored in accounting software like QuickBooks or Xero – this would allow updates in these two fields to happen seamlessly and automatically.
How to choose the right POS
We're sure you've seen POS systems in dozens of different stores and maybe wondered whether or not the one you picked is the right one for your business. Of course, there are many considerations to take into account when choosing a POS system. However, with these tips in mind, you can choose the right system without difficulty:
1. Identify the business needs, then select the type of system
Choosing the right POS for your business is a crucial survival technique that can make or break your success. You first have to identify the requirements as well as concerns that you may have as a merchant or retailer, such as " Which functions do you want in your system, and what do you want it to do?"
The next step to take is determining the type of system that will work best for your business. This can be done by considering the business size, the number of items offered on the menu, and the location. On that note, you will also want to check if there are any basic or advanced features you will require in your system.
2. Keep a budget in mind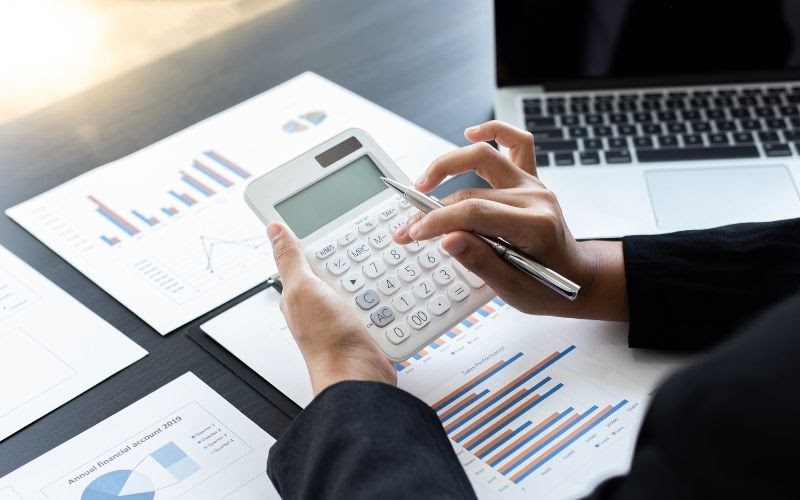 As with most things, you get what you pay for. The least expensive POS systems are usually pretty simple and have only the most basic of functionality. Unfortunately, this means that they cannot always keep up with more complicated orders or orders requiring lots of customization. If possible, give yourself a little extra room in your budget for this purpose.
3. Pick a reliable company
While some POS companies may be new to the market, you should always choose a POS company with experience. Not only is this important for ease of use and reliability, but also for support and upgrades. A small upstart company will have trouble keeping up with customer service requests, so it's best to stick with a company that's been around for at least a few years.
4. Look at the features and functions of the system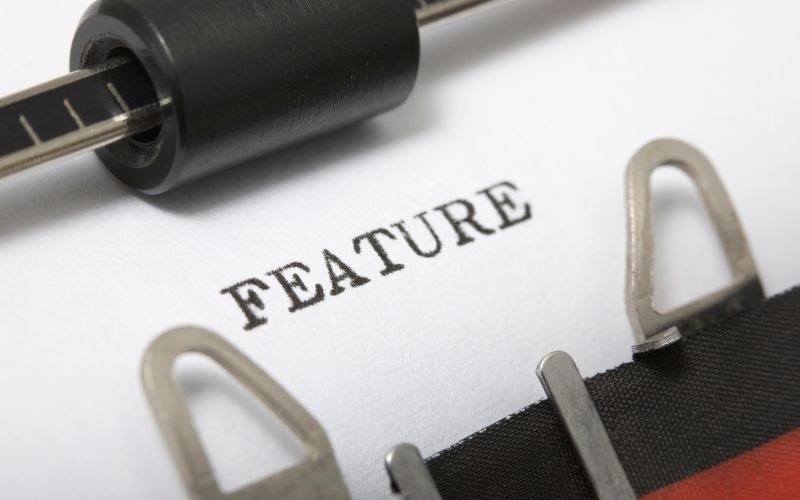 Most POS systems have similar features, but you need to look at each of them and see what they do. Once you know what you need in a POS system, it's easier to pick one that meets your needs and will fit your budget:
If you're going to pick a POS system, make sure it has multiple payment options. Your customers may pay with whatever method is easiest for them. Remember, most people are using credit cards now, so having an option for that payment method is the best way to go.
One of the biggest reasons to buy a POS system is the marketing tools it offers. If your POS system provides an integrated price book, day planner, warehouse management software, and more, you'll be able to multiply your advertising, promotions, and customer service.
Your employees are your business's backbone, so you need to find a POS system that will keep track of all data. For example, a Magento 2 POS system can schedule their shifts, look over employee histories and other similar tasks to ensure that your business is running at peak performance.
Customer relationship management
Many POS systems come with different features that will allow you to track your customers. This means you'll be able to keep tabs on what they buy so you can send them special offers for products they like, or even so that you can keep them updated with coupons.
Read more: Salesforce CRM Platform: An Ultimate Guide
With customized reporting, it is possible to see the specific information that your customers are interested in. For example, Magento 2 points of sale could show you how much they spent or how many times they visited your store or site, depending on your product or service. You can also produce any type of report that you need for strategic planning purposes.
5. Level of customization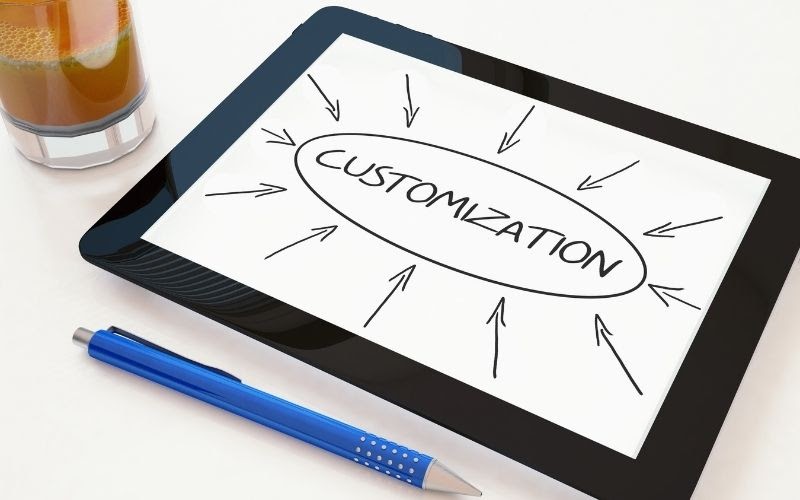 While most POS systems are pretty standard, some companies offer versions of the system that can be customized to suit specific needs. In other words, you can select software that comes with a pretty basic feature set, or you can also install a little extra functionality.
This customization will empower you to focus on the things that matter to you rather than being forced to deal with a system that can't do everything you want.
6. Customer service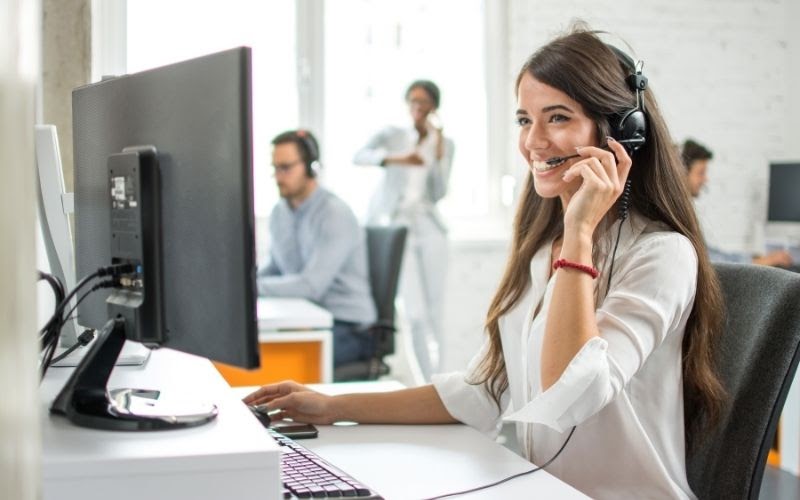 If you have any questions or problems with your POS system, you might want to connect with a technical support team to provide the necessary assistance. In some rare cases, this can mean contacting the company's headquarters with questions regarding installation and setup. In addition, some companies only offer a telephone system, while others have a personal service team that will help you out when you need help.
7. Backup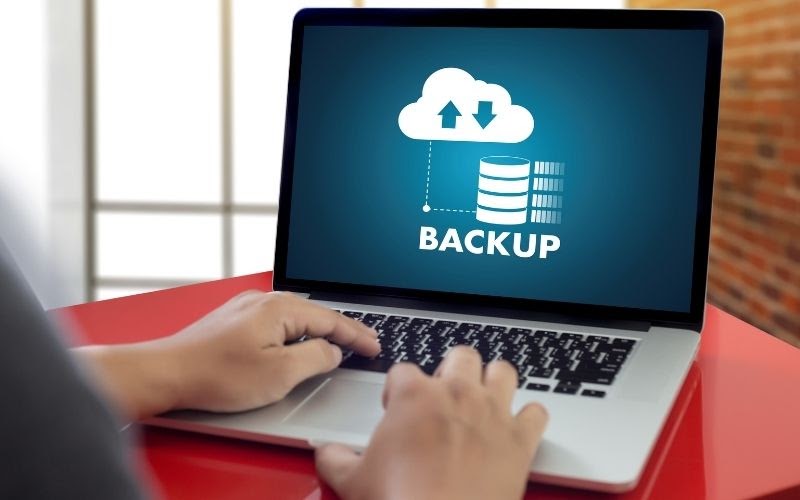 When choosing a POS system, it's essential to determine what backup and recovery options are available. If you need to recover data in the case that your computer system crashes or suffers hard-drive damage, then you'll want to know whether or not your chosen POS system supports this.
8. Accessibility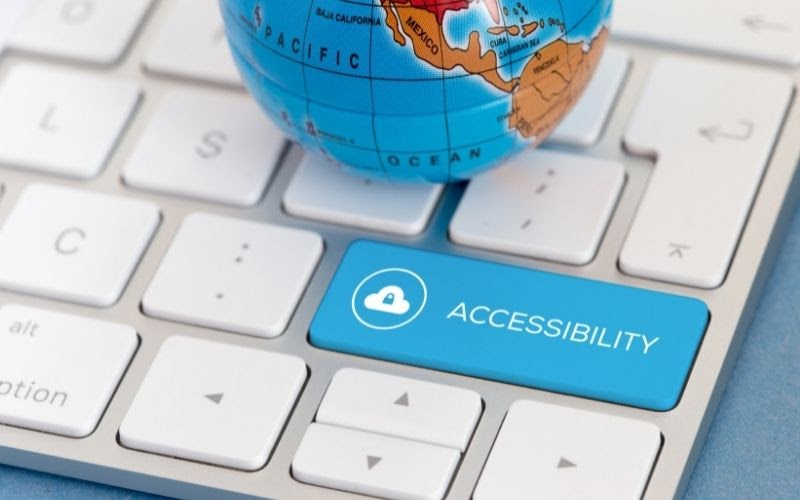 Many POS systems are available in tablet and computer versions, which means it's possible to download them on devices you prefer. This makes it easier for customers to complete transactions with whatever payment method they prefer.
9. Security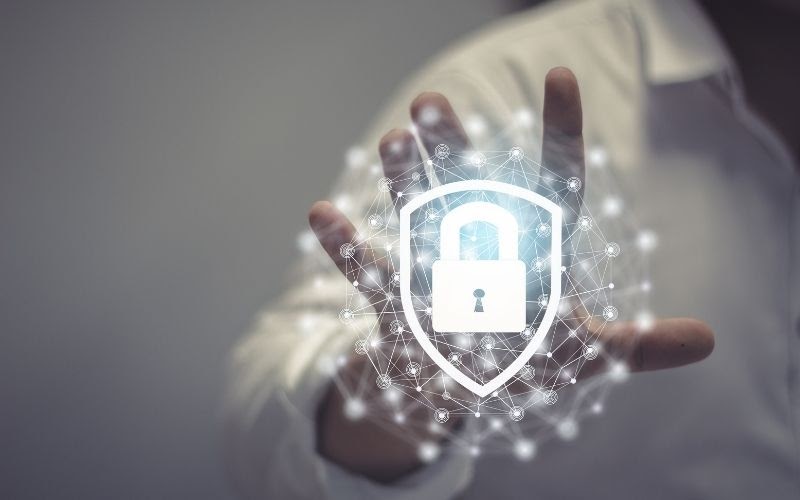 One of the most important aspects is choosing a system that will keep your customers' information safe. Most POS systems come with the option of setting up a password that controls how your customers can access their information, and while you'll be able to make changes at any time, it's good to start with a secure system.
POS System FAQs
1. POS Software: Why should I use it?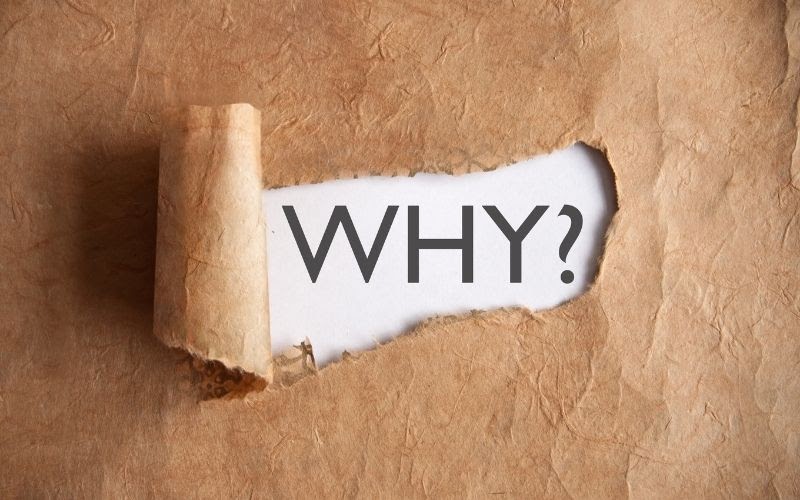 One of the top reasons is that it keeps track of how much inventory you have on hand with just a touch of a button, which helps increase efficiency in purchasing items you need without having leftover items at the end of the year.
In addition, business owners can access customer information. You can now check to see what items your customers tend to buy together, as well as how much they spend with you each month.
Another vital aspect of point of sale software is the ability to keep tabs on your employees. Magento 2 POS system allows you to track employee attendance and make sure they are not taking excessive breaks. If someone is late or taking too many breaks, you will be able to review their activity directly from the computer.
2. Is it possible to transfer my POS data over to a new POS system?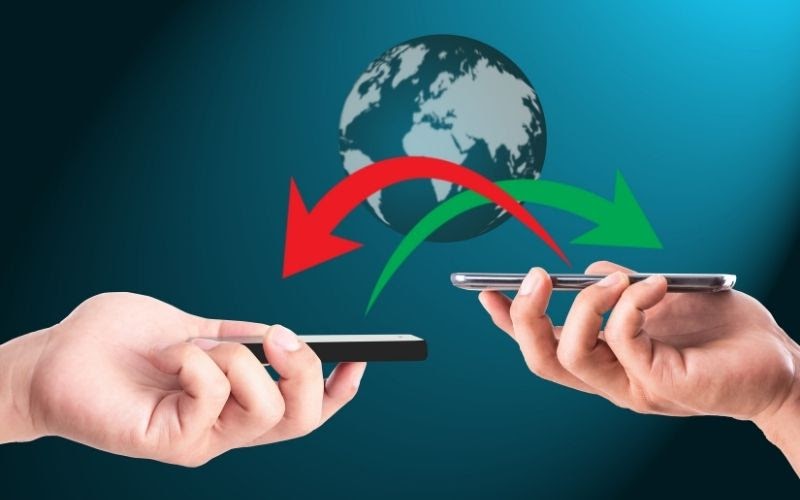 The answer is yes. You can transfer your data, but you may need to contact the company that made your first POS system to find out how best to do this. The data may be stored in a binary format that might not be compatible with the new POS system. Moreover, data might also reside on backup servers which are offline or on old operating systems that the developer no longer supports for security reasons.
3. What is the cost of POS software?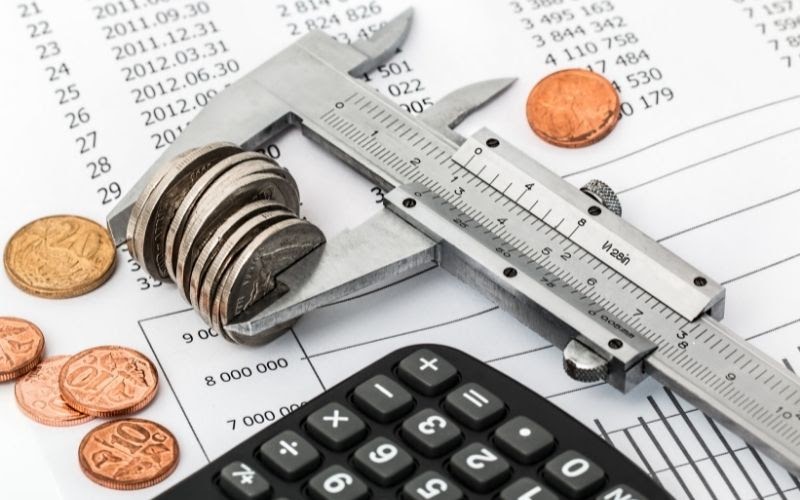 The cost of a POS system depends on the type of package you purchase. Many POS packages also come with additional features so you can get more out of your system later on if you need it. Furthermore, software licenses range from $1200 to $2500, whereas POS terminals can cost between $3000 and $4000 each.
One thing to note is that most systems do charge extra for customization and installation, but at the same time, this may be money that's well spent. After all, it's much cheaper to pay a bit more money upfront than to spend more in the long run.
Final Thoughts
Magento 2 POS system is a complete eCommerce shopping cart solution that focuses mainly on functionality rather than appearance. It has been designed from the ground up with security, scalability, and performance in mind. With a proven technology platform, POS for Magento 2 ensures a solid foundation for your business.
As you can see, there are many reasons that you might want to invest in an eCommerce POS system, but it's all about looking at what will work best for your business.
So if you're interested in learning more about eCommerce POS systems, there are plenty of enticing options out there. But remember, when buying any type of system, it's essential to do your research to know what to expect and what's in it for you.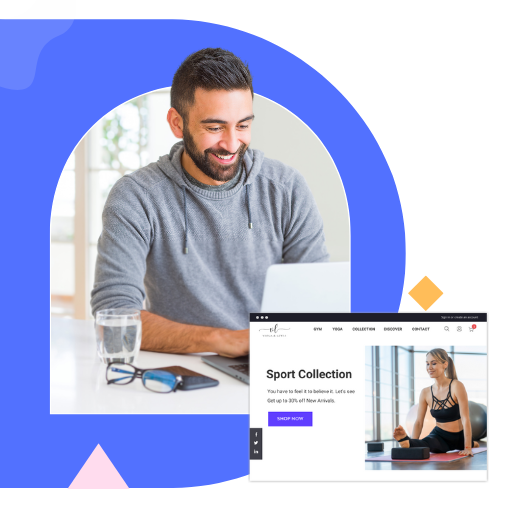 Optimize Your Magento Store With Powerful Extensions
Looking for fast, efficient and well-coded extensions to build or optimize your Magento stores for sales boosting? Then visit Magezon website and grab necessary add-ons for yours today!