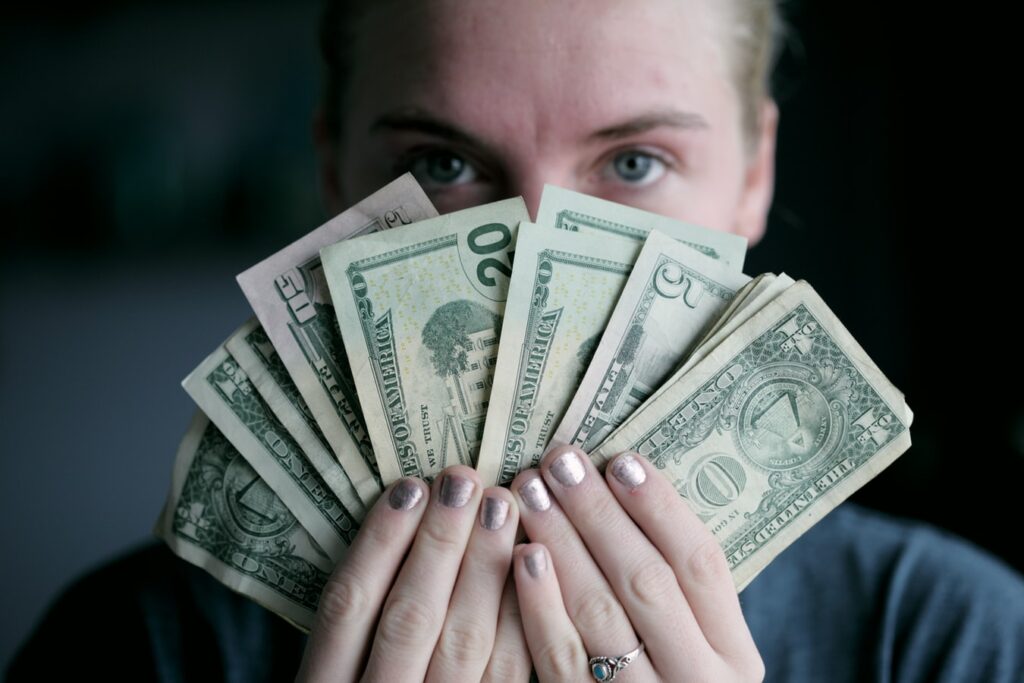 Thanks to the booming growth of the Internet and the E-commerce Industry, being a home-based entrepreneur is easier than ever. Selling products online is becoming increasingly well-liked by people worldwide, as it helps you earn tons of money and lets you do it anywhere, anytime you want. We have observed several successful entrepreneurs just by selling products from home, and the number of them is increasing daily.
Let's discover the best 101 products to sell online from home with us to understand what to sell to stand out from the crowd and start making money!
Selling DIY products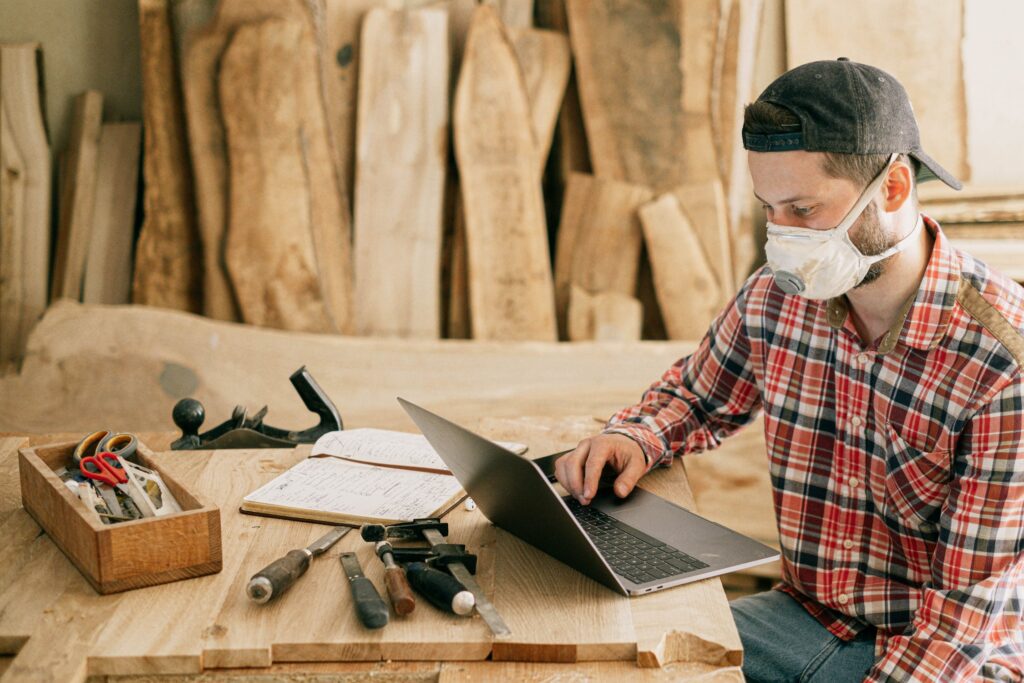 There are many things to sell online from home. Still, the growing trend is selling DIY products (with sales expected to reach $143.3 billion during 2020 – 2024 worldwide), allowing people to earn more money while doing something they love with a minimum upfront investment.
You can sell your DIY products on E-Commerce platforms, such as Shopify, Wix, WooCommerce, Square, BigCommerce, OpenCart, Magento, etc. Moreover, social media channels like Facebook, Instagram, and Marketplaces, including eBay, Kogan, Ruby Lane, Amazon, and Etsy, are ideal places to sell online. Although marketing your products on multiple platforms to reach their full potential is highly recommended, before choosing any platform, you should carefully consider if it fits and is suitable for your target audiences, your products, and your business goals or not.
Do not worry if you are not a marketing expert; you can follow our marketing strategies. Employing as many strategies as possible to attract more customers is better.
As visual content is attractive and performs much better than plain text, 'A picture is worth a thousand words; you should take good photographs and videos that clearly showcase your products.
Utilized user-generated content
User-generated content such as images, testimonials, and reviews helps your store gain reliability, credibility, and authenticity.
Use some tips and tricks to enhance your copywriting
You can use some tips, including the art of storytelling, use 'power' words, encourage audiences to join the conversation, give a strong Call to Action and focus on trending topics.
Create giveaways and promotions
To attract more customers, you should give customers product sampling and encourage them to participate in contests, giveaways, etc.
Interact with your audiences regularly
You can ask your customers to engage with you by asking questions or thoughts, such as "Share with us what you think,"; and remember to respond to all customer's inquiries and comments.
Analyze and track results regularly
You should track analytics (number of likes, impressions, shares, clicks, etc) on a weekly or monthly basis to understand your audiences and see what works well and what does not to create better strategies in the future.
Some strategies may take time, but it is worth the wait.
1. Handmade Soap
One of the easiest products you can make at home and sell is Handmade Soap. People are now becoming more aware of using organic and handmade products to avoid chemicals. Therefore, Handmade Soap with natural aromas and ingredients is favorable. Depending on your fixed overhead cost, your selling price may vary, but the price range of Handmade Soap is from $5 to $15. A successful online handmade soap business (The Little Flower Soap Co) can make around $80,000+ in sales, with more than 6000 transactions per year.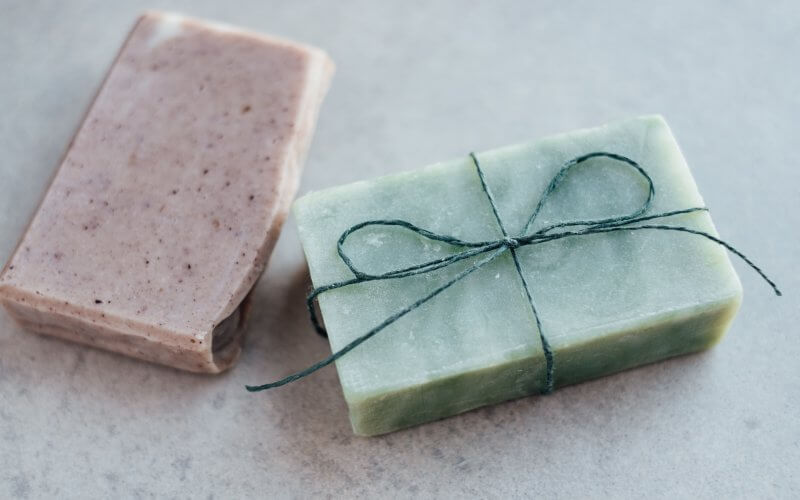 Handmade Soap
Get started: You can learn how to make Handmade Soap here.
2. Scented Candles
Recently, scented candles have become a favorite decor item in every household, as people have more interest in aromatherapy and home scents. With the sale being more than $354.1 billion in 2020, Scented Candles is a top product you need to consider when considering the best DIY products. Based on the size of the jars and costs, each candle can be priced from $10 to $25, which can help business owners earn more than $100,000 per month in revenue (from the success story of DShawn Russel).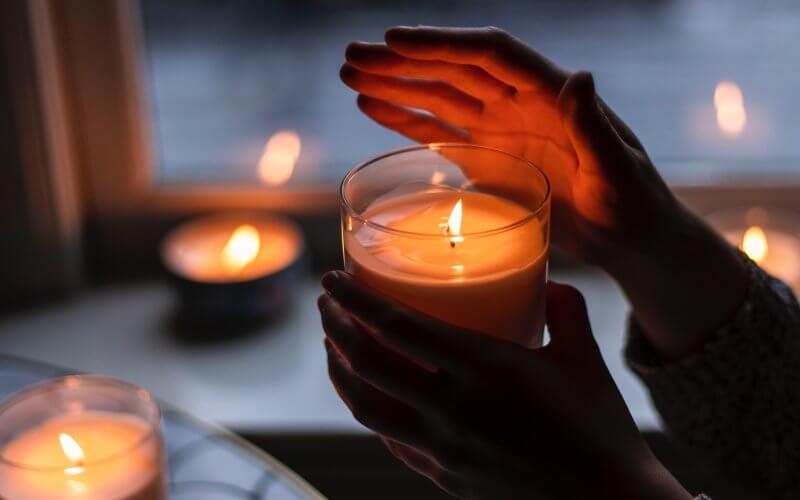 Scented Candles
Get started: Step-by-step tutorial about making your own scented candles.
3. Bath bombs
Since Lush introduced its bath bombs and the growth in demand for aromatherapy for relaxation, bath bombs have become extremely popular because of their benefits. Lush sold 21 million bath bombs in 2017, and this industry is expected to exceed USD 350.68 million in 2025. These statistics show that bath bombs are ideal products to sell online from home. To attract curious customers, you can customize your bath bombs with different scents, colors, and shapes. Distinct from commercial bath bombs, you can sell handmade bath bombs for $5-$7 each.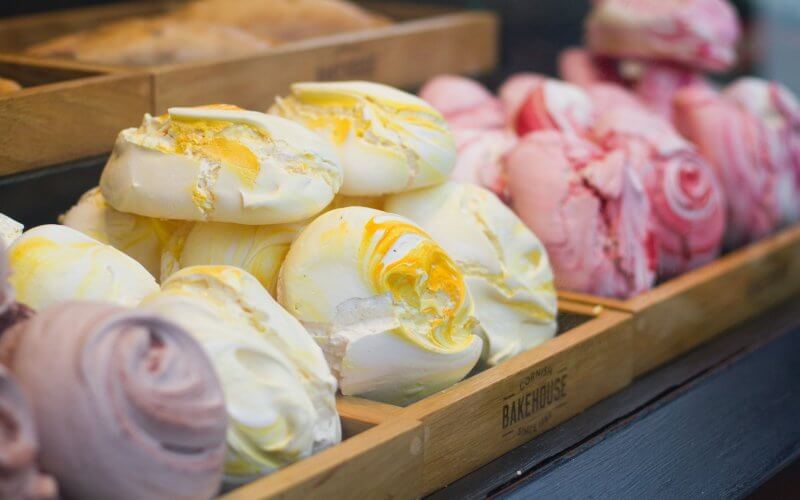 Bath bombs
Get started: You can learn how to make handmade bath bombs here.
4. Body butter
Body butter – a product that provides nutrients to soften and nourish the dry skin areas – is growing in popularity these days. In order to stand out from the crowd and please your customers, you need to 'invent' distinctive products from various natural ingredients such as aloe, rose, coconut, bee, etc, with different scents including vanilla, floral, lavender, fruity, etc. There are plenty of money-making Body butter businesses on the market, but it is regrettable if you forget to mention the story of Oh My Balm, a home-based business that earns more than $2000 per month (with the price for each item is around $30).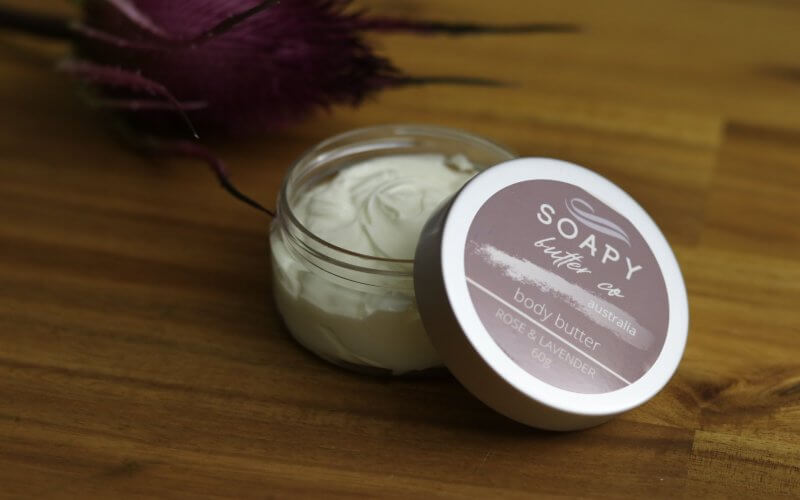 Body Butter
Get started: Be a master in making body butter.
5. Body and Face scrubs
The new wellness trend now is skincare; it is evident that body and face scrubs should be one of the things to sell online from home. Ladies love these products because it removes dead skin cells and impurities which increases natural cell renewal. One jar of Body or Face scrub can be sold from $10 to $20, based on the size and ingredients. You can discover the story of Jess and Bree, two founders of Frank Body who only had $5000 funds in the beginning, but now their business revenue's turnover is more than $20 million to know more about their road to success.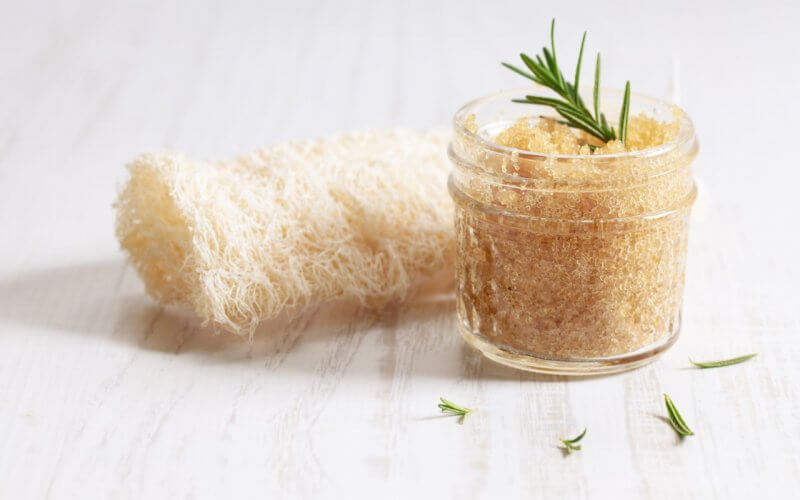 Face and Body Scrubs
Get started: Find out different recipes to make Body & Face scrub and choose the best one here.
6. Lip balm
As same as Body and Face Scrubs, making and selling Lip Balm is not difficult at all. Quality lip balm with sweetly-fragranced and brightly-colored is always wanted by both ladies and gentlemen. It helps to ensure the lips are well hydrated and protected from external factors. The market price of a homemade lip balm is from $5 to $10, but if your lip balm is made with organic and natural ingredients, you can sell at a higher price.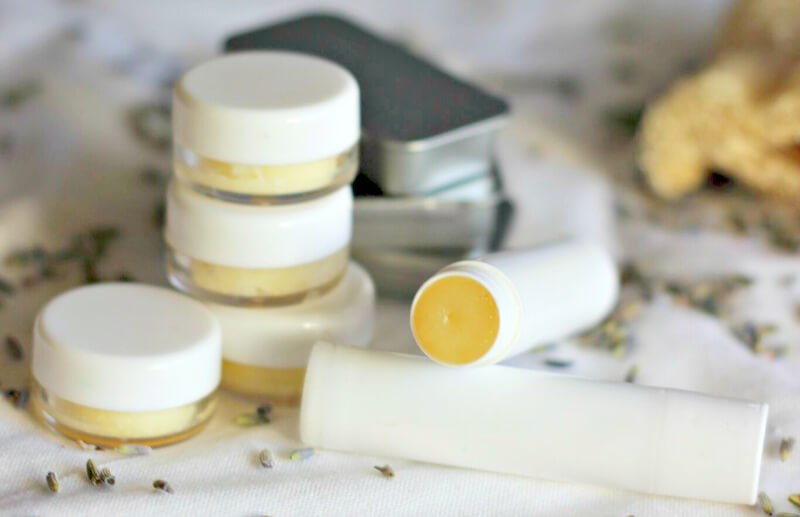 Lip Balm
Get started: Be inspired to set up an online Lip Balm business with Rose Dyson, a 21-year-old founder of Pura Cosmetics who could earn six figures yearly.
7. Beard oil
In recent years, there is a rising trend that men are becoming more aware of self-care, and they have started to use beauty products. For men who have beards, using Beard oil is necessary as it helps to nourish the hair to become softer and manage easier. By manufacturing high-quality products made from natural and chemical-free ingredients, you can sell each Beard oil bottle for $35 – $45 and be prosperous like Eric Bandholz, who owns an E-commerce store, Beardbrand, with $40k revenue per month.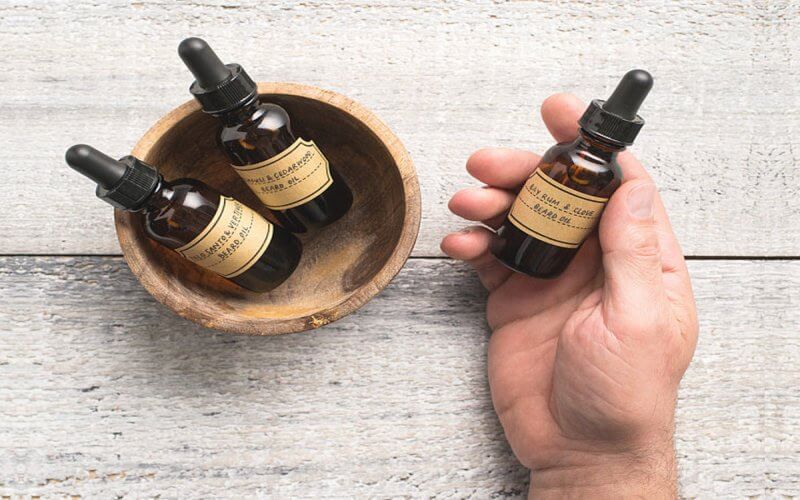 Beard oil
Get started: Step-by-step instructions to make Beard oil.
8. Solid perfume
Although spraying perfume is a well-liked product that survives the test of time, solid perfume is an emerging product that is easier to use, carry around, and most importantly, alcohol-free. This potential market will give you a golden opportunity to be an affluent entrepreneur like Alfred Lane, who owns a solid cologne business with more than 85 stores in over nine countries after months of producing and selling from home. The price range for solid perfume is $40 – $70.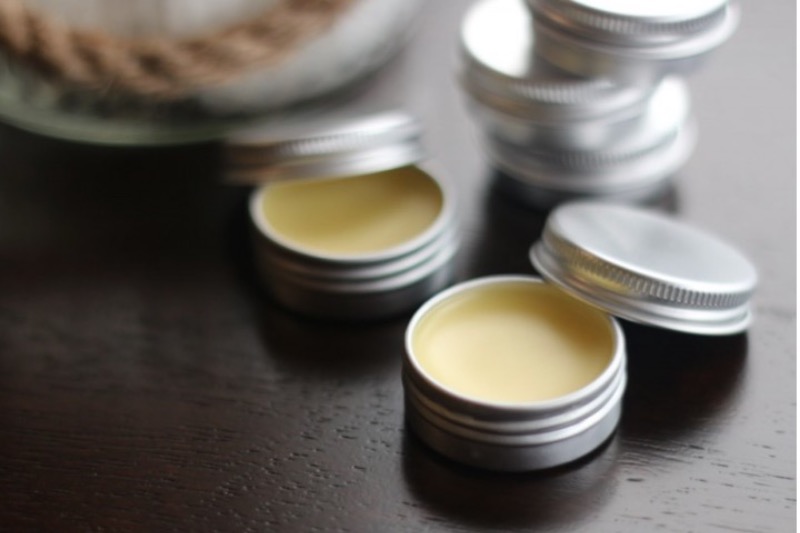 Solid perfume
Get started: Learn how to make solid perfume.
9. Face masks
We all know that the world has been smitten with the COVID-19 pandemic. Since then, one of the most sought-after products worldwide is face masks because wearing face masks is compulsory due to government regulations. Medical covers are in short supply globally, and people are concerned that medical masks may cause a great danger to the environment. Therefore, face masks that are made from environmentally-friendly materials are favorable. Each handmade face mask cost around $15 – $20. You can get some motivation through Amy Cassel's story, who has sold hundreds of face masks weekly on Esty.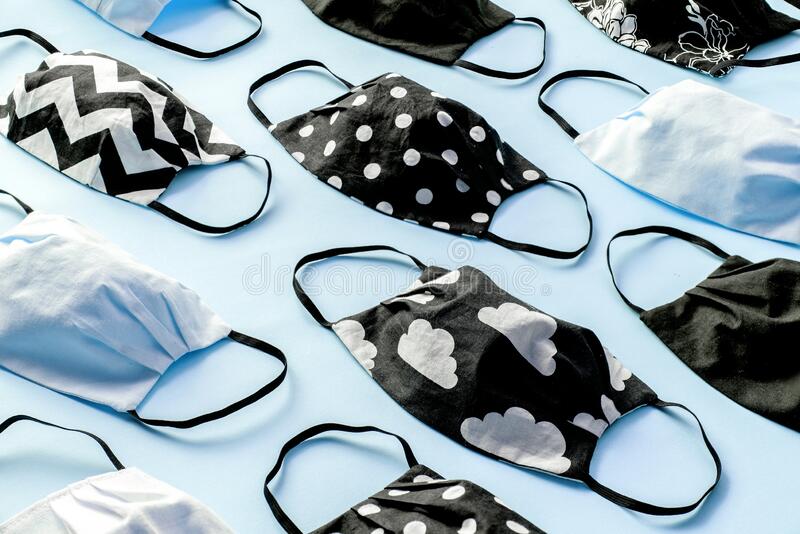 Face masks
Get started: Discover some helpful tips to sell handmade face masks online.
10. Press on Nails
One of the top trending products among women and girls lately is Press on Nails. These products are favored because of their uses, including saving time, can be removed and pressed-on at any time, can last over a month, and help people to protect their real nails. So, if you are confident with your Nail Technical skills (apply nail polish, acrylics, etc) and can create trendy nail styles and designs, you can definitely start an online Press on Nails business. A simple set of press-on nails is priced around $30, but a fussy one with crystals and accessories can be $50 – $60.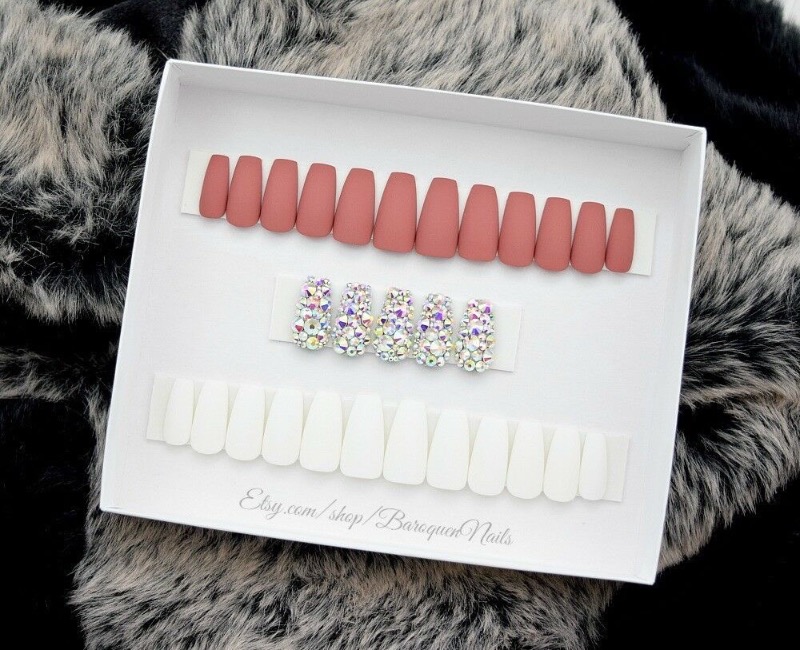 Press on Nails
Get started: Start learning to open a press on nails business.
11. Handmade Jewelry
We cannot deny the undeniable attraction of sparkling accessories, that's why the sales of jewelry amounted to around 230 billion USD in 2020. Among them, the DIY Jewelry market is rising faster than ever because of its uniqueness. There are several types of Jewelry that you can sell, from earrings, necklaces to bracelets, rings, etc. Because of its sophisticated, handmade Jewelry can cost from $20-$50 per item, some may be higher if you use precious gemstone. You can discover and be inspired by Jessica Rose, who makes over 4 million in DIY Jewelry sales.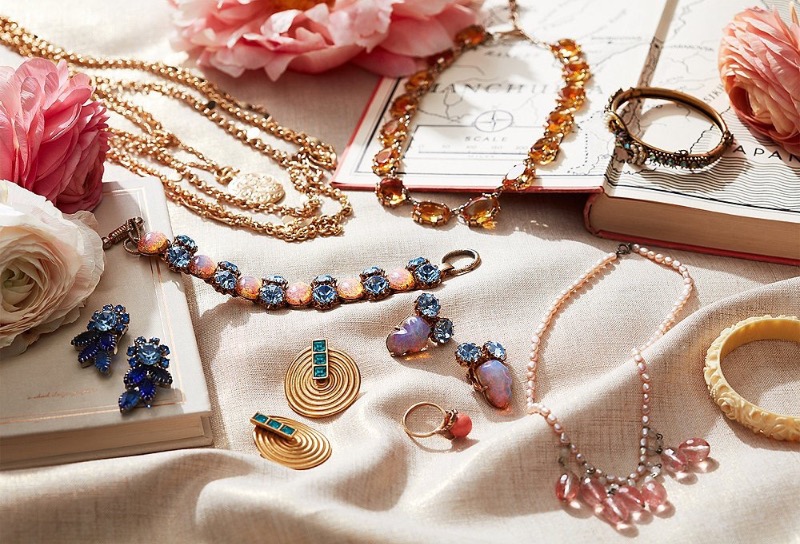 Handmade accessories
Get started: Learn some strategies to Market your DIY products here.
12. T-shirt
In the list of products to sell online from home, it is flawed if we forget to mention designed T-shirts as the market for this product is promised to reach over $10 billion by 2025. Although the process of making custom T-shirt is quite strenuous: you have to take care of the source of materials, designing, printing procedure and a lot of other things, but if you are really passionate and put enough effort into it, definitely you can be successful like Ryan McCarthy, founder of Imouri who can earn six-figure yearly (one T-shirt is priced from $25 – $35).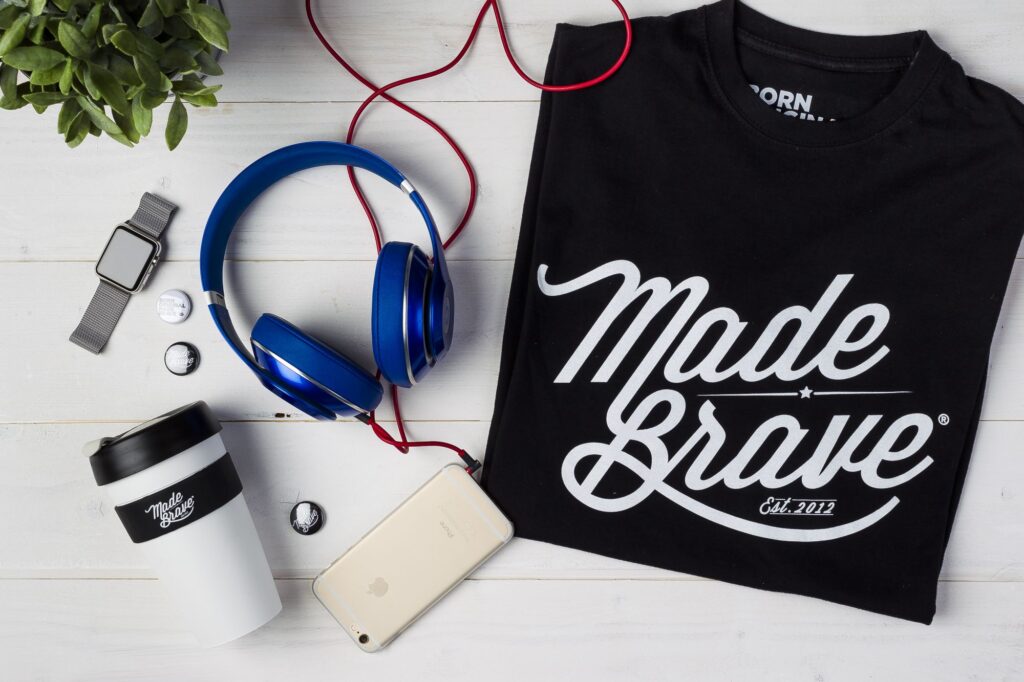 Printed T-shirt
Get started: Learn more about how to start an online designed T-shirt business here.
13. Knitted products
If you are interested in kitting and always want to spend your time doing it, selling knitted products is obviously for you. It can be fashion products such as beanies, cardigans, scarves, or home decor items like pillowcases, etc. As it takes quite a long time to make one product (ex: 3 hours for a beanie to be done), you can charge $20 – $30 for a simple item and $80-$100 for a complicated product. Do not worry if you think no one will buy your creations. As long as you make good-quality items, your store's annual revenue can account for $960,000 like Alicia Shaffer.
Knitting products
Get started: List of knitted products that you can refer to.
14. Socks
One of the indispensable items in the wardrobe for every person, from young to old, is socks. Because everyone wears socks, the global socks market is expected to exceed $11.6 billion by 2023. You can customize socks like print on demand, embroider names and sell them from $10 – $20 per pair, or higher if your socks are made from organic cotton, bamboo, wool, etc. A flourishing socks business can make up to $12M+ on a yearly basis.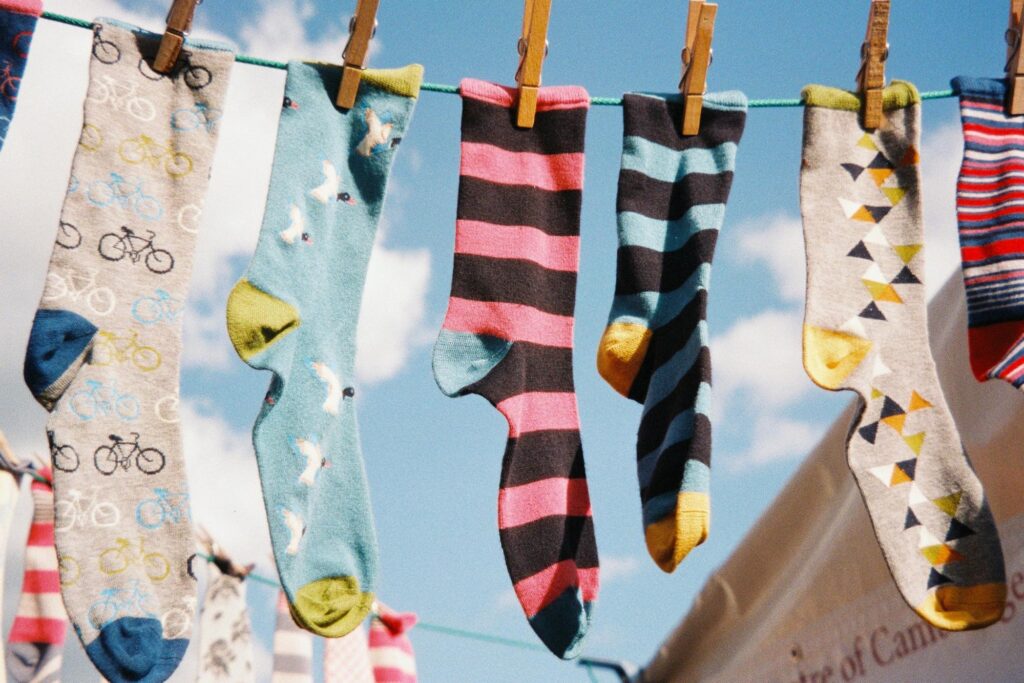 Socks
Get started: Gain more knowledge about making quality and good-looking socks here.
15. Tote bag
Tote bag is a functional and fashionable bag that has risen in popularity these days. When walking down the streets, it is easy to notice many people carrying tote bags with various shapes, sizes, and colors. Moreover, the tote bag market size is expected to reach $5.85 billion by 2025, selling Tote Bag online is a brilliant idea. One handmade tote bag can be sold from $25 – $40, which can assist a person like Ania to cover her living expenses without having a full-time job.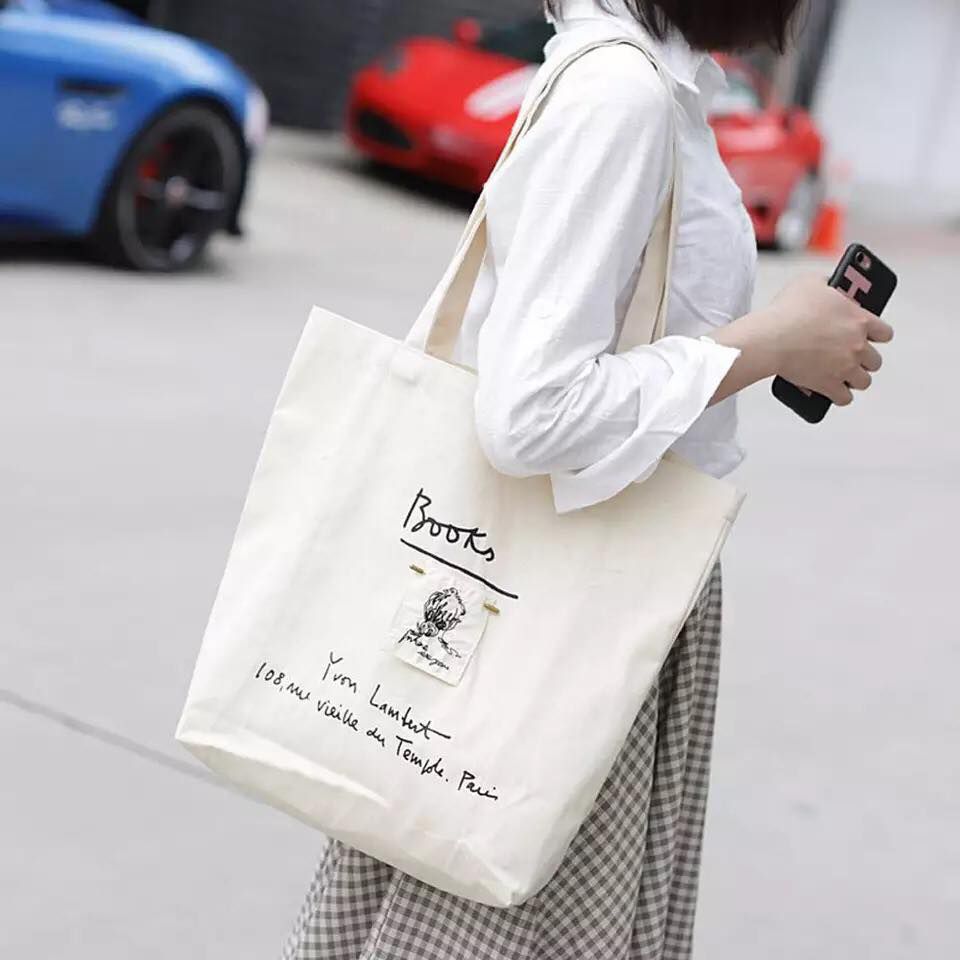 Tote bag
Get started: How to make a tote bag.
16. Bow Tie
Bow tie is a particular clothing accessory that almost every man knows about. It is often dressed with tuxedos by those who want to look more elegant and establish a positive impression on formal occasions such as meetings, weddings, etc. A handmade bow tie made from cotton, wool, or premium fabric can cost from $25 – $50. Let's get energized by Moziah, an 18-year-old teenager who built a $600,000 bow tie business (Mo's Bows) since he was only nine.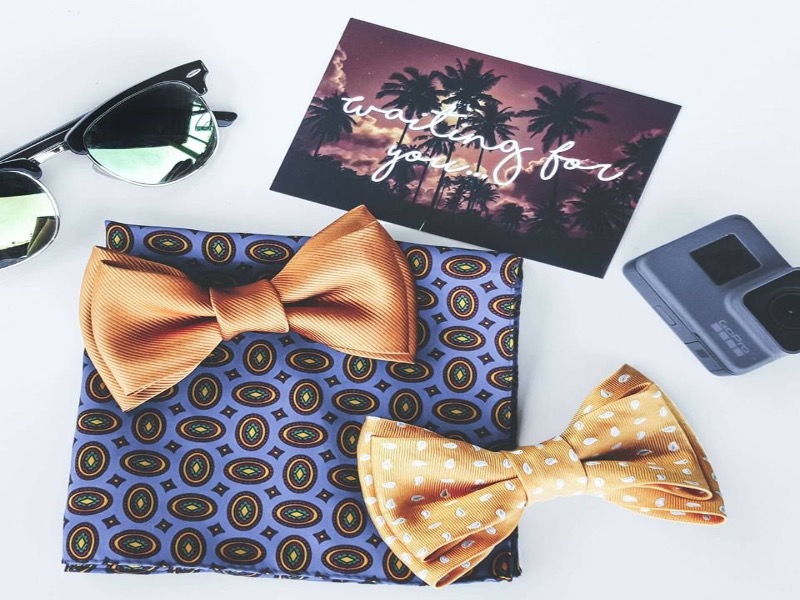 Bow tie
Get started: Learn how to make a Bow tie here.
17. Headbands
Another exciting business idea is selling handmade headbands online. Headbands have never gone out of fashion. These products are always favored by females in all ages because it doesn't only keep hair from falling into eyes, these are trendy accessories. A simple headband is sold for $10, but a sophisticated headband with artificial flowers, pearls that require meticulousness is priced up to $30. In the first couple of weeks, you might not sell anything but don't panic, good things take time (like Lindsay, a young entrepreneur who had to spend weeks to reach potential clients)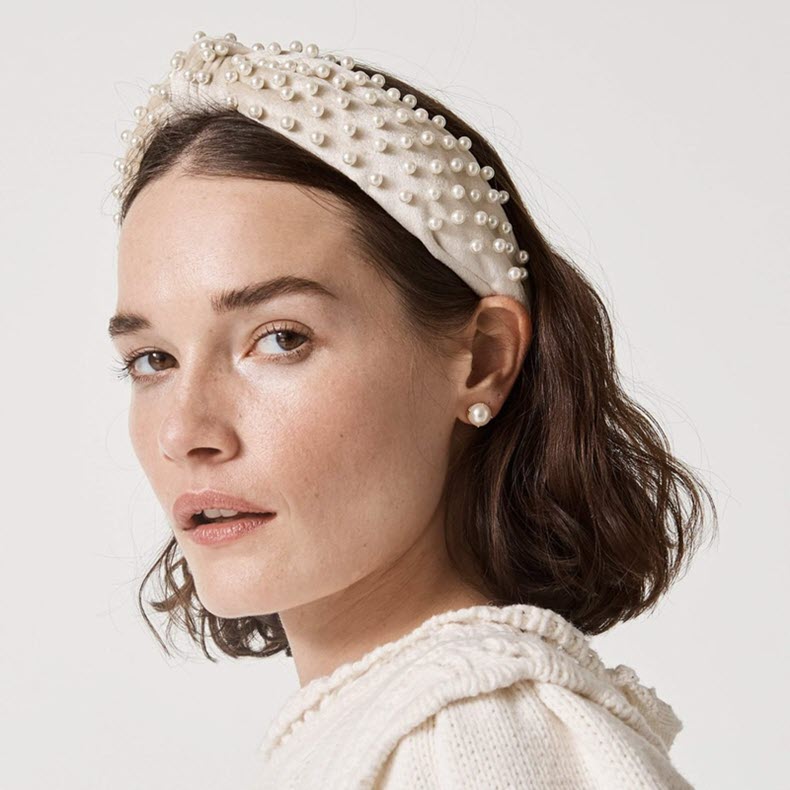 Get started: Discover step-by-step instructions to open an online Headbands business.
18. Scrunchies
Besides headbands, scrunchies are genuinely famous among women and girls over the years. You will be surprised that the number of scrunchies is sold eight times faster than both hair accessories and styling items. Since the process to make scrunchies is uncomplicated, you can sell each scrunchie for $5 or a set of 3 for $12. With the high-quality and distinctive scrunchies, your business can make up to $4000 in revenue per month like Kristin Verhorevoort's business, Brynnbands.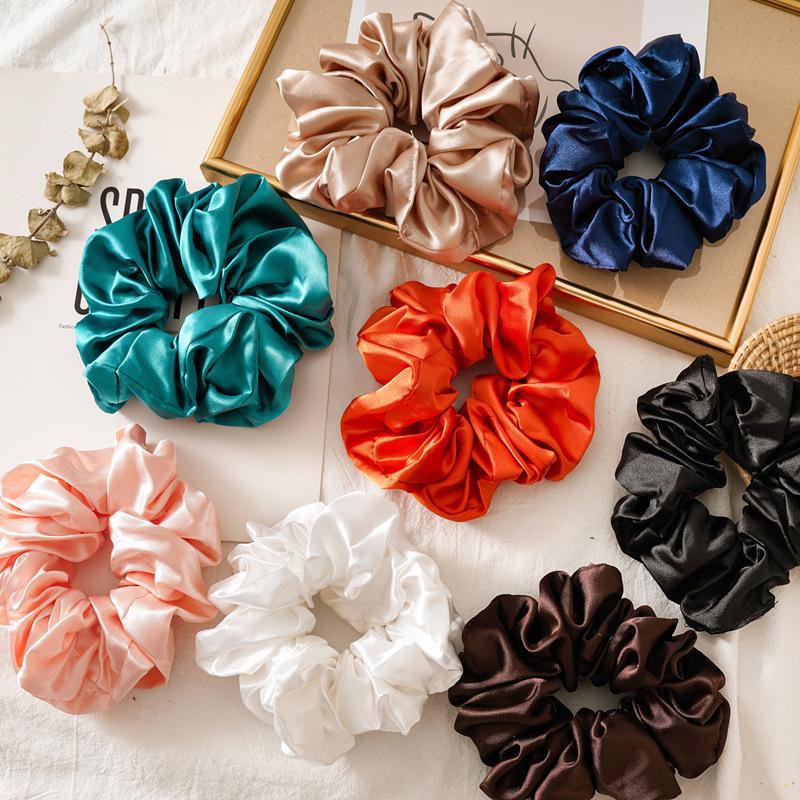 Handmade scrunchies
Get started: Discover the ways to create a Scrunchies business.
19. Apron
There is a misunderstanding if we think aprons are only used in the food/restaurant industry, worn by chefs, waiters, or waitresses. Nowadays, many other people also wear aprons such as housewives, artists, domestic workers like carpenters for hygienic and safety purposes. In order to be a prosperous entrepreneur like Ellen Bennett, owner of a multimillion-dollar apron business – Hedley & Bennett, you need to come up with various collections, designs, colors to suit each other's preference, ensure the most satisfactory standards and sell it from $20-$40.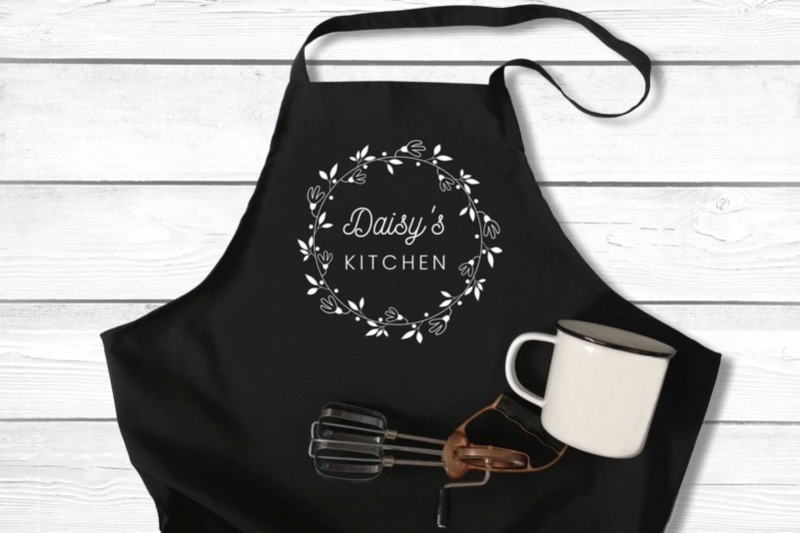 Customized aprons
Get started: Being a master in making aprons.
20. Cushions
No one does not wants to sit on the couch watching movies with soft cushions around them after stressful working hours. People love cushions as they not only can be used as a decorative item to brighten their room, it also helps them to stay comfortable in all positions. This potential market of cushions will give you many opportunities like Danielle Oakey, who can make around $45,000 revenue for her cushions business per month if you can grasp current trends and show your creativeness in creating unique and tasteful cushions. You can sell each cushion for $30 – $50, depending on the complexity.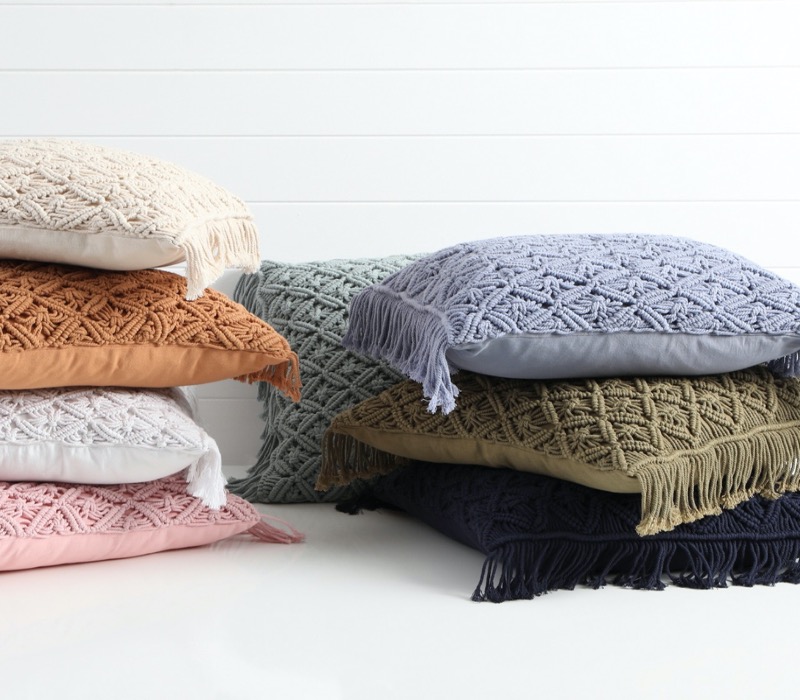 Cushions
Get started: How to make cushions.
21. Door hangers
Door hangers can be on your list of products to sell online from home. It comes with various designs which can satisfy the needs of all ages and for all purposes. You can focus on customizing door hangers with clients' names, quotes, colors as people love personalized items. Making door hangers is quite complicated, which requires a laser cut machine, a Cricut machine, and a lot more tools. Each door hanger can be priced from $25 – $50.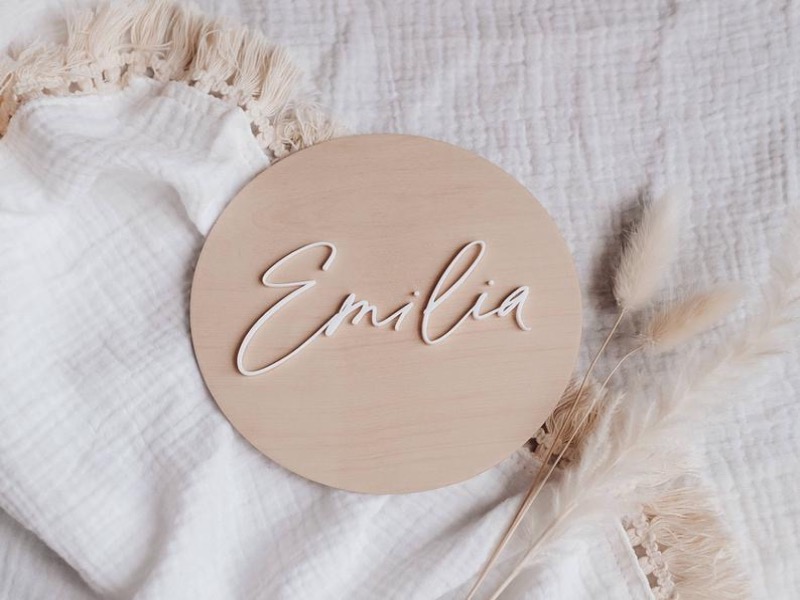 Door hangers
Get started: Some door hanger DIY ideas for you.
22. Pottery and Clay objects
If you are a dexterous person who loves playing and creating creations with clay, as well as mixing yeast and working with a furnace, making Pottery and Clay objects to earn extra money is an excellent option. Each stage to make a beautiful ceramic product requires a lot of skills and also equipment, so it is not an exaggeration to say that pottery is a measure of an artist's level. That's why each product costs from $40 – $100, which can support you to earn more than $100,000, as same as Prairie Fire Pottery's owner.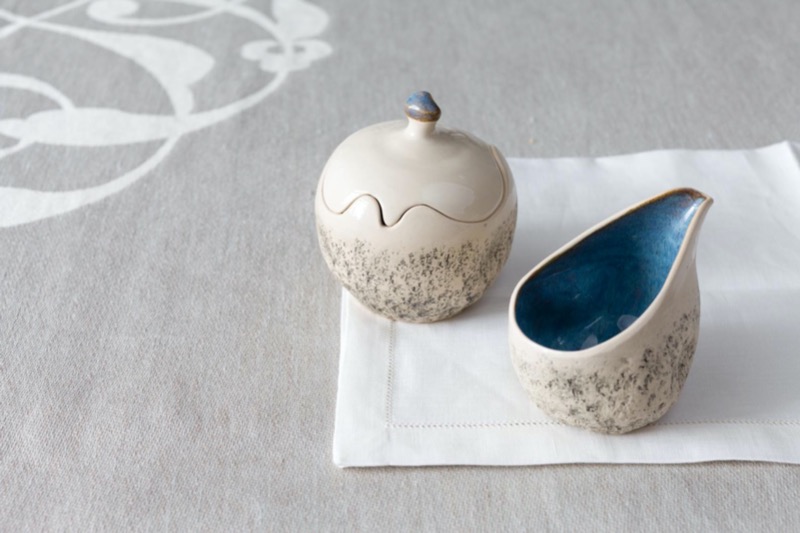 Pottery objects
Get started: Step-by-step guidelines to begin creating pottery and clay objects.
23. Magnets
You might be surprised that the global market value for magnets reached $20.7 billion last year. The demand for these little things is significantly increased over the years with multiple types such as Permanent Magnets, Temporary Magnets, and Electromagnets. There are many magnets ideas that you can make: customized shapes, print-on-demand names, quotes, cartoon characters, etc. The more unique the product you make, the higher the price (usually $10- $20 each). You can even wholesale your custom magnets to businesses.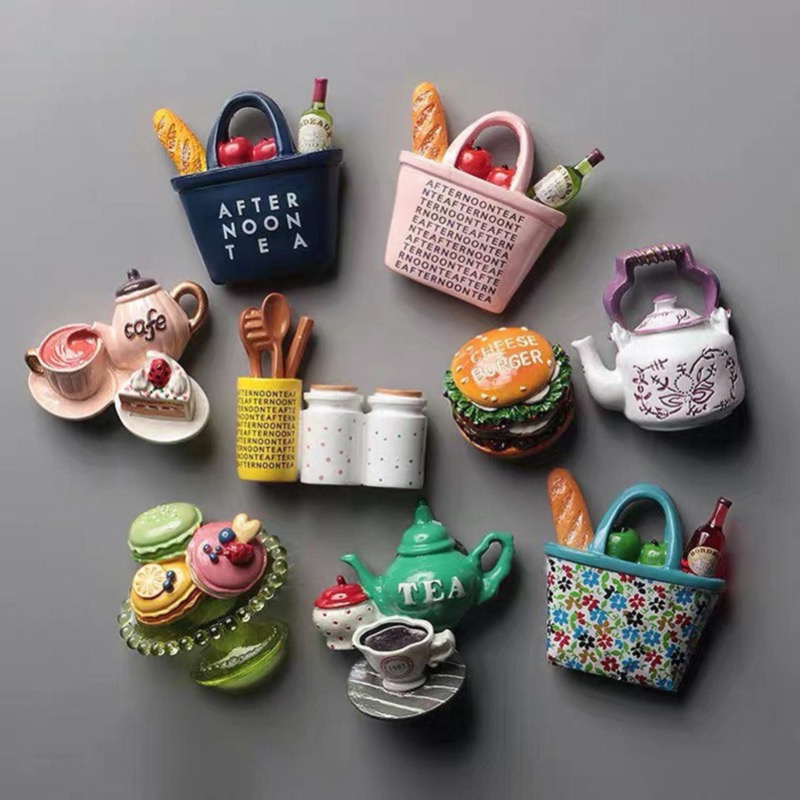 Magnets
Get started: Learn how to make and sell Magnets here.
24. Artworks (paintings)
Selling DIY artworks is another business idea that you may need to think about. In 2020, the total art market sales were more than $64.1 billion. If you have artistic talents and always want to immerse yourself in the world of art, color and shape, DIY Artwork products are the best choice. As it requires a lot of effort and time, you can sell each painting from $100 to $200. There are several successful Art Businesses out there, Innerglow, Art is the typical example as they made more than $113k in 2017 and continue to rise yearly.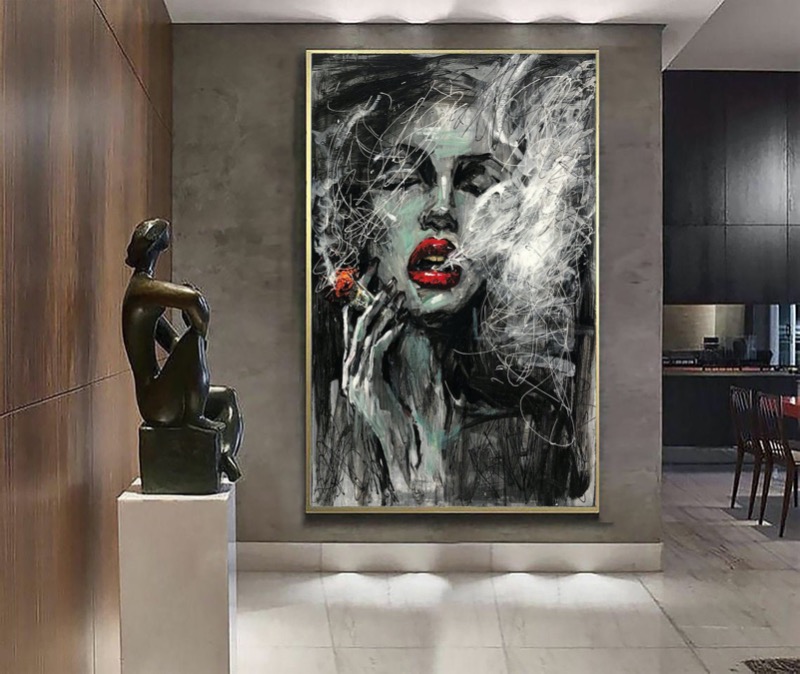 Paintings
Get started: Step-by-step guidelines to start an online Art business.
25. Doormats
One of the products that every family needs at least one in their homes is Doormat as using Doormats is highly advantageous in removing dirt and preserving the life cycle of the floors. With a huge market demand, there is no doubt that you can be a handmade doormats maker. You can charge your customers from $30 – $80 per item based on the time you have spent to finish the product. Let's get some inspiration from Mundo Alfombra, an online doormats business that creates $32,000 revenue monthly.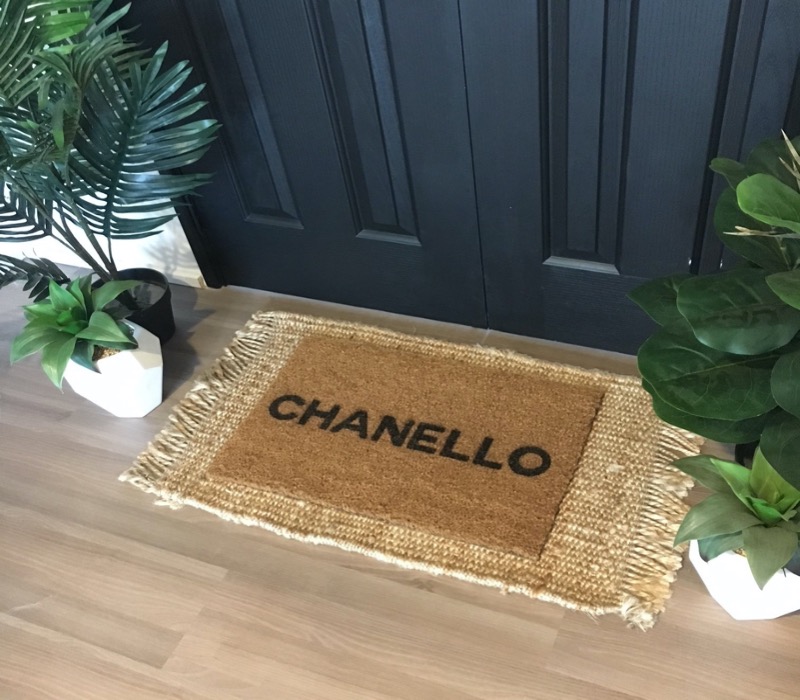 Doormats
Get started: Tutorial to make personalized doormats.
26. Terrariums
One of the most significant plant trends lately in home decor is terrariums. Terrariums are gardens but in mini sizes, which are filled with soil, rocks, and diverse types of plants such as peperomias, cactus, artillery fern, and so much more. You can make two types of terrariums, open and closed, and sell them for $30 – $50 each. As a part-time job, the profit you can make per month is around $700, like Adam, who is working full time as a marketing assistant but still earning extra money.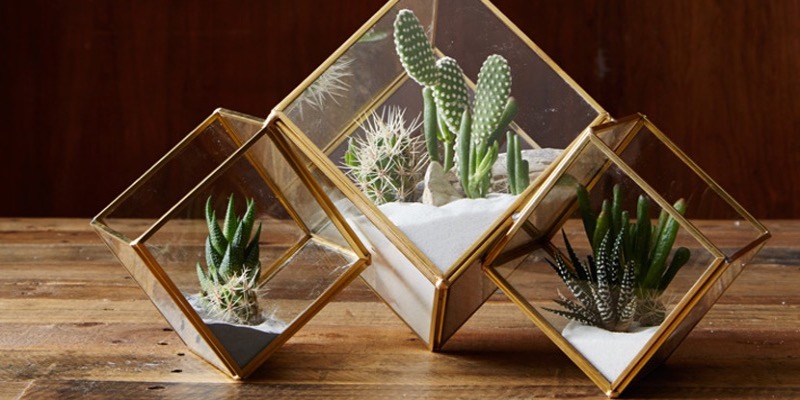 Terrariums
Get started: Steps to make a basic Terrarium.
27. Neon signs
Neon signs are another products to sell online from home that you can consider. In the past few years, neon signs were not only displayed in restaurants, but now, it also appears in fashion stores, bars, cafe shops, and even homes. For business owners, neon signs help them increase their business visibility and catch people's attention with a luminous and eye-catching feature. For homeowners, their room can be brighten-up at night and has a modern yet retro style with neon signs. The process of making custom neon signs is really challenging. It is highly recommended to sell your neon signs from $60 – $200.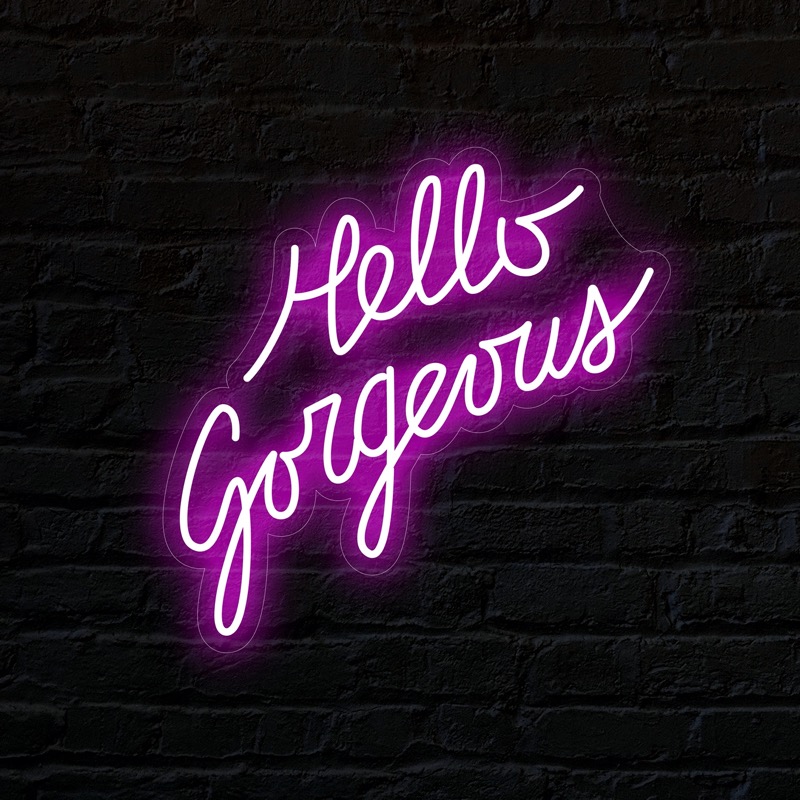 Neon signs
Get started: Learn how to make DIY neon signs.
28. Picture frames
During the pandemic, people obviously have spent time at home more than ever. The more time people stay at home, the more likely they are to decorate their homes to create an energetic living and working space. Among home decorations, Picture frames are worth selling. Picture frame's business owner totally can become a millionaire, if they manufacture quality products and make the right business decisions since each picture frame can be customized and sold for $30 – $100/each based on sizes.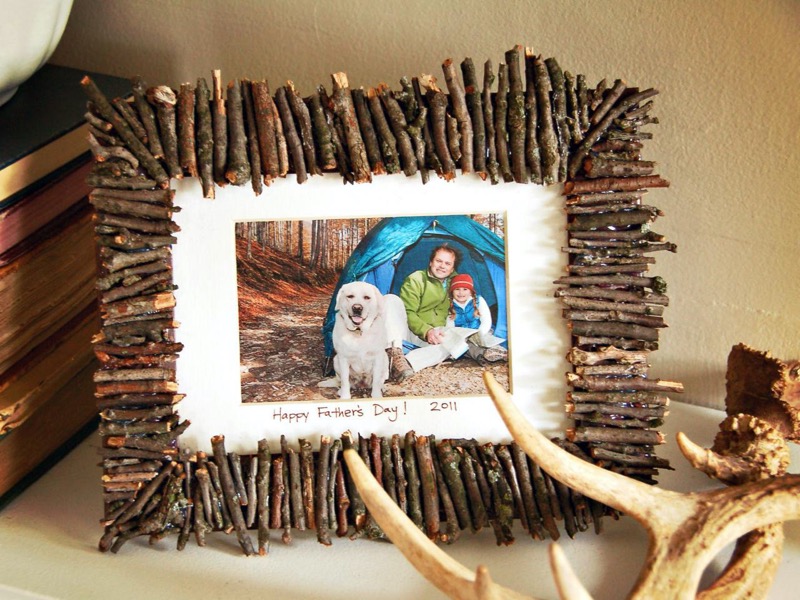 Handmade picture frame
Get started: Discover several ways to make handmade Picture frames here.
29. Table lamps
Another product that you can produce and make a profit out of it is Table lamps. No one can deny the massive demand for table lamps as the global lamp market is forecasted to account for more than $163 billion by 2027. To make handmade table lamps, the process from brainstorming ideas, drawing sketches, finding materials to the final products is long. You will need to spend a lot of time, so it is highly recommended to sell them for $50 – $100, or higher if personalization is required.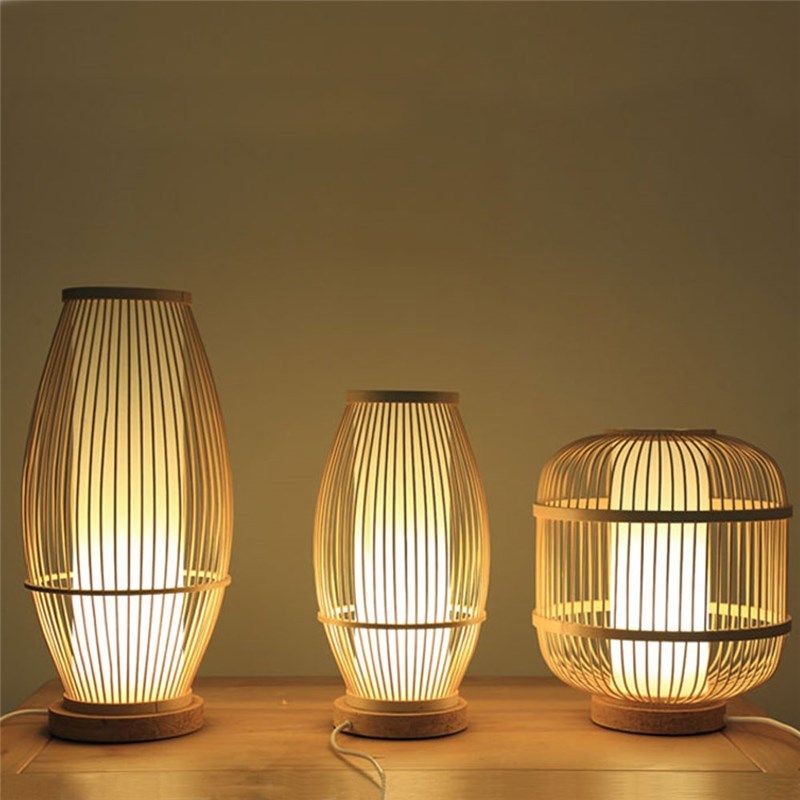 Handmade table lamp
Get started: Be a master of making decorative lamps.
30. Mugs
Mug, a must-have item in all household kitchens, is not only used for drinking hot drinks (coffee, tea, etc.) but also a meaningful gift. Making print-on-demand mugs has been a trend for quite a long time, but starting a customized mug business now is not too late. You need to prepare some equipment, including a 3D heat pressing machine, and develop some exceptional ideas such as providing various color palettes, personalized names, quotes, photos, heat changing mugs, etc, to meet broader market demand. Each mug can be priced from $25 – $35, which can help a successful mug business like TypeLeaguePress earn more than $100,000 in profit.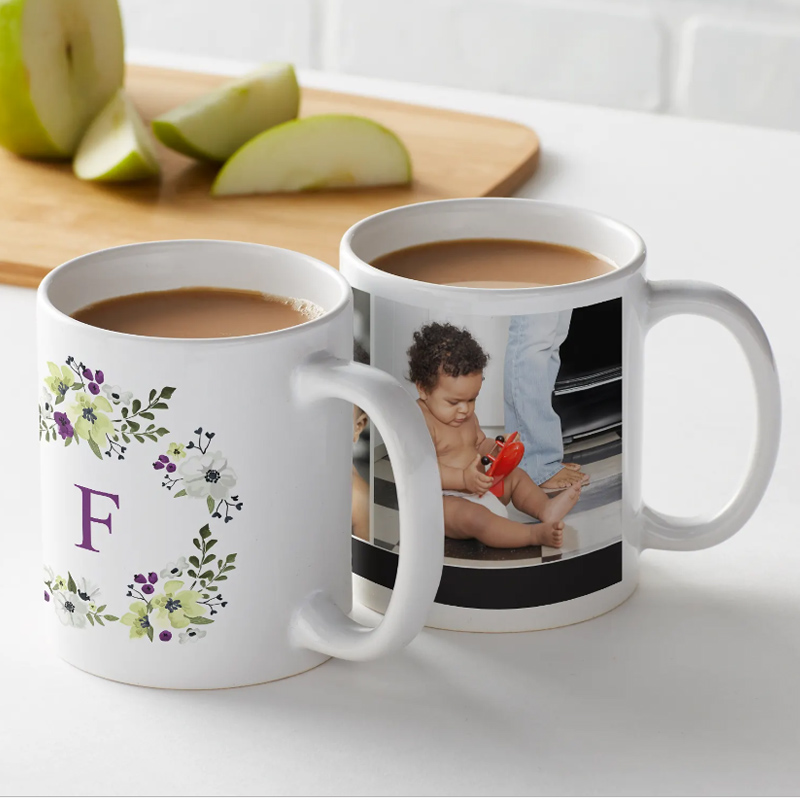 Printed mugs
Get started: Step-by-step learning materials to start an online Mug business.
31. Toothbrush holder
You surely have heard or known about Toothbrush holders as these things usually come with your toothbrushes. It helps to hold your brushes in a sanitary way, which prevents the appearance of bacteria, dirt, and mold. It doesn't take too much effort and creativity to create Toothbrush holders, so it makes sense if you sell them for $10 – $20 each.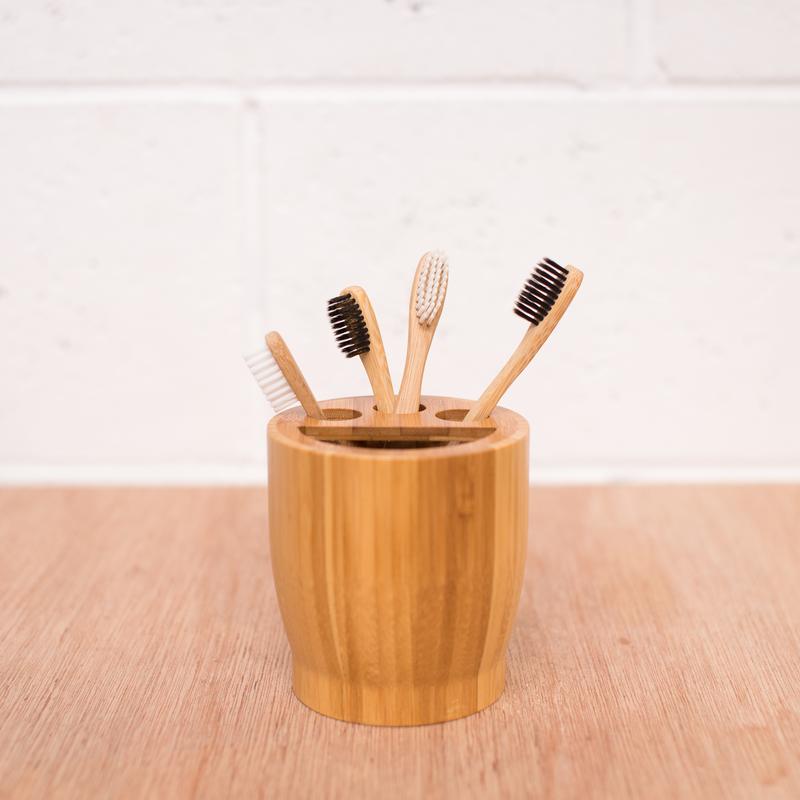 Toothbrush holder
Get started: Learn how to create toothbrush holders from scratch.
32. Personalized cutting board
One of the most profitable woodwork ideas to sell is selling customized cutting boards. You may produce the cutting board yourself if your skills are proficient enough or alternatively, buy cutting boards at a wholesale price and do some personalized engraving (names, quotes, logos, photos) before selling it out to homeowners or kitchen chefs for $30 – $60 per item depending on wood types. With the starting cost is below $2000, you can really earn extra money, around $10000 per year if doing part-time.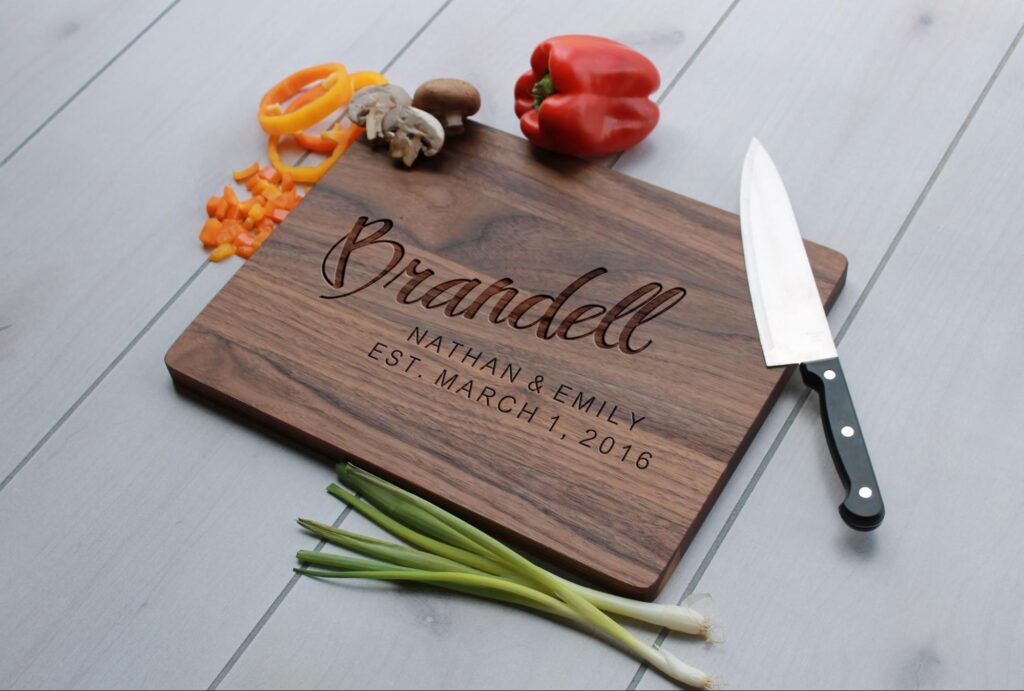 Personalized cutting board
Get started: Instructions to set up a personalized cutting board business.
33. Custom phone cases
In recent years, phone cases have become an important thing to protect people's phones from breaking and damaging. Phone cases are sold worldwide. Mostly they are industrial products without having any unique characteristics. In order to adapt to the customization trend, you can start a personalized phone cases business. By providing distinctive designs that showcase your creativity or print-on-demand service, you can get around $50,000 in revenue per month as inspired by Andrew Moore, with the price range is from $15-$40 per item.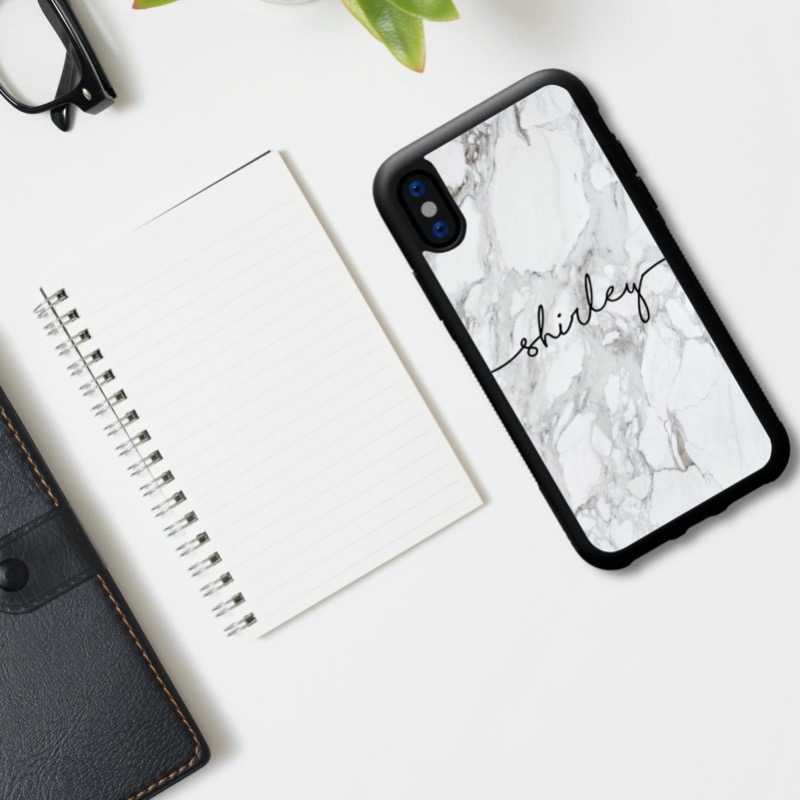 Custom phone cases
Get started: Learn more about techniques and methods of Phone case printing.
34. Plush toys
The population growth has directly affected the demand for plush toys on a global scale, but there is a shortage of customization plushies. If you like cute things, there is a golden opportunity for you to own an online business selling Plush toys. Stuffed toys are usually in animal shapes and made from fabric, wool, cotton with sewing patterns which can be sold from $30 – $50 each. Moreover, if you know your customers' niche and follow the right business strategies, your business' revenue can possibly reach $100,000 like Tze Hing Chan's business.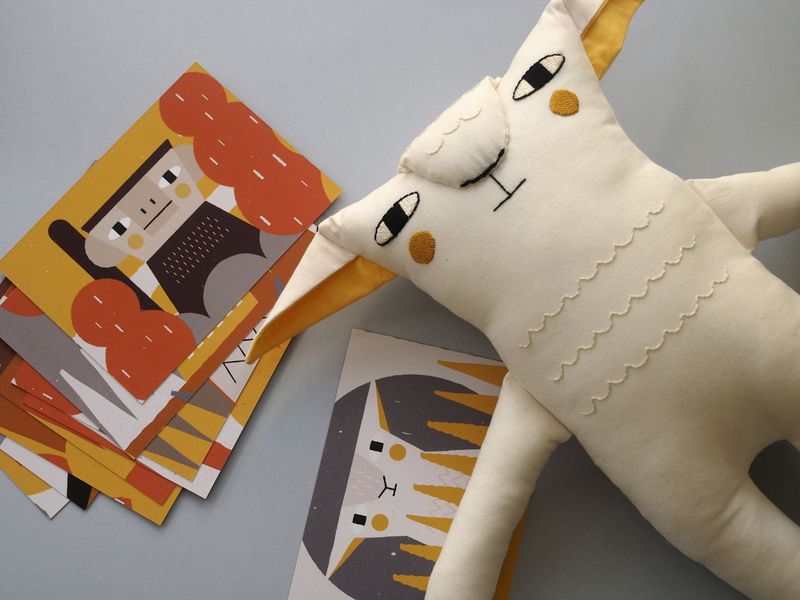 Handmade plush toys
Get started: Master the art of making Plush toys here.
35. Keychains
Another profitable business idea that you can consider is manufacturing custom keychains. With three mains materials, including plastic, metal, and artificial leather, some ideas that you can implement on these keychains are personalized names, hand-drawn photos, scannable Spotify code, knitted animals, stitched hearts, etc. Normal keychains retail prices are from $5 – $10, but since custom keychains bring more value to boost customer satisfaction, the price range for custom keychains is from $12 to $20.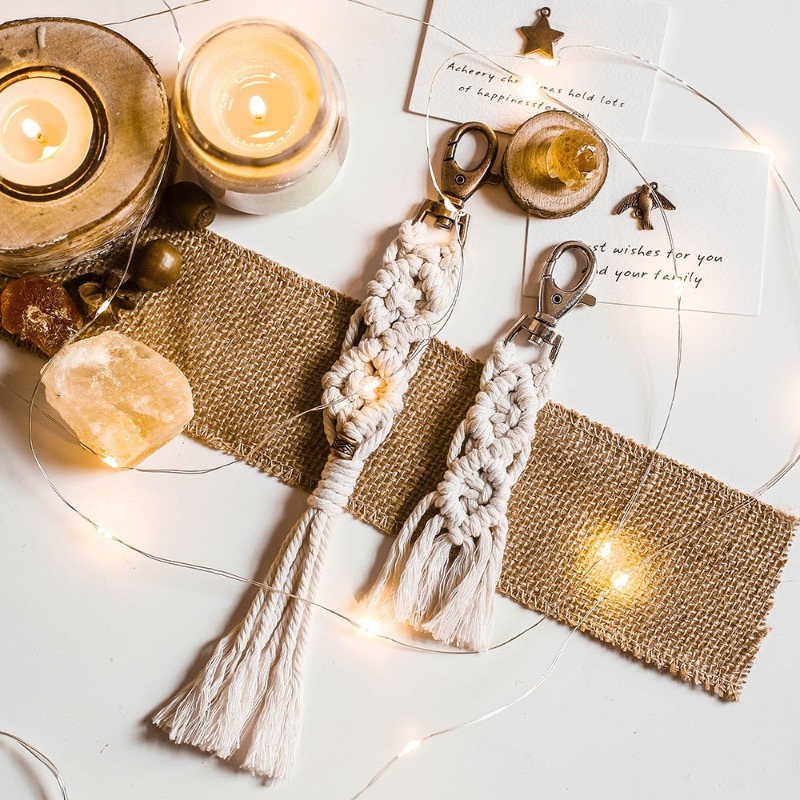 Handmade keychains
Get started: Step-by-step instructions to start a custom keychains business.
36. Enamel pins
One of the top products that are widely loved by millennials and gen Z lately is Enamel pins.
Thanks to this trend, there is a favorable chance for you to start an online business selling unique and custom enamel pins. These tiny little things are usually worn on clothes (especially denim and leather jackets), bags, hats, etc, which help the young express their individuality. A simple pin is sold for $8, a custom one will be charged at a higher price, $15 – $20.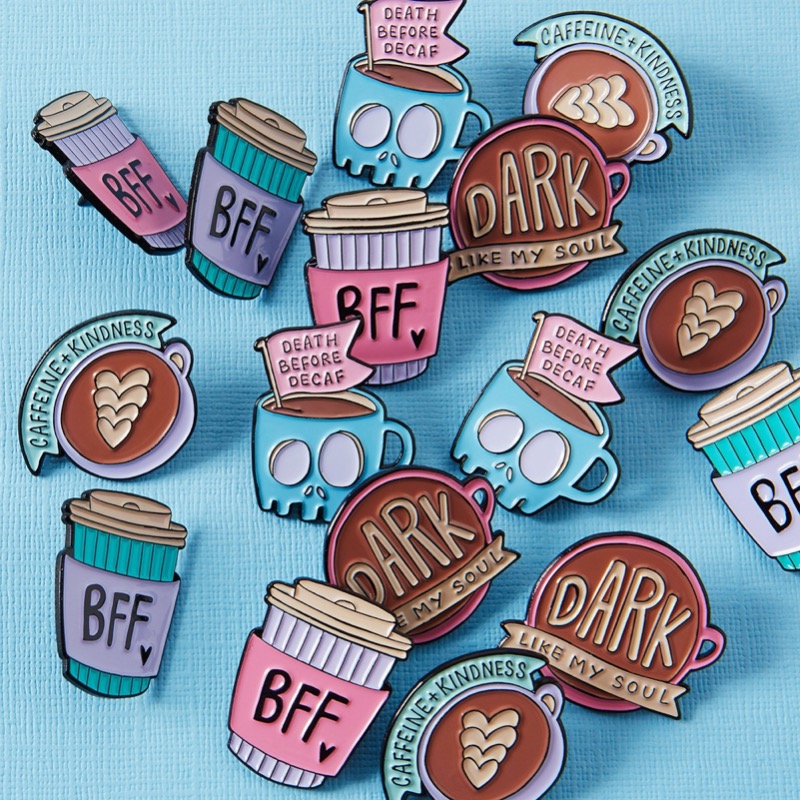 Custom enamel pins
Get started: Showcase your creativity by making enamel pins from scratch.
37. Explosion Box
There is no doubt that currently, explosion boxes are growing in popularity worldwide. Exactly like its name, the Explosion box looks like a normal gift box on the outside, but once the lid is taken off, the layers start to 'explode' to reveal special things inside, like photos, quotes, stickers, etc and the small gift in the center (a ring, a lipstick, etc). Typically, a handmade explosion box is sold from $30 – $100, mainly based on the size of the box and the complexity.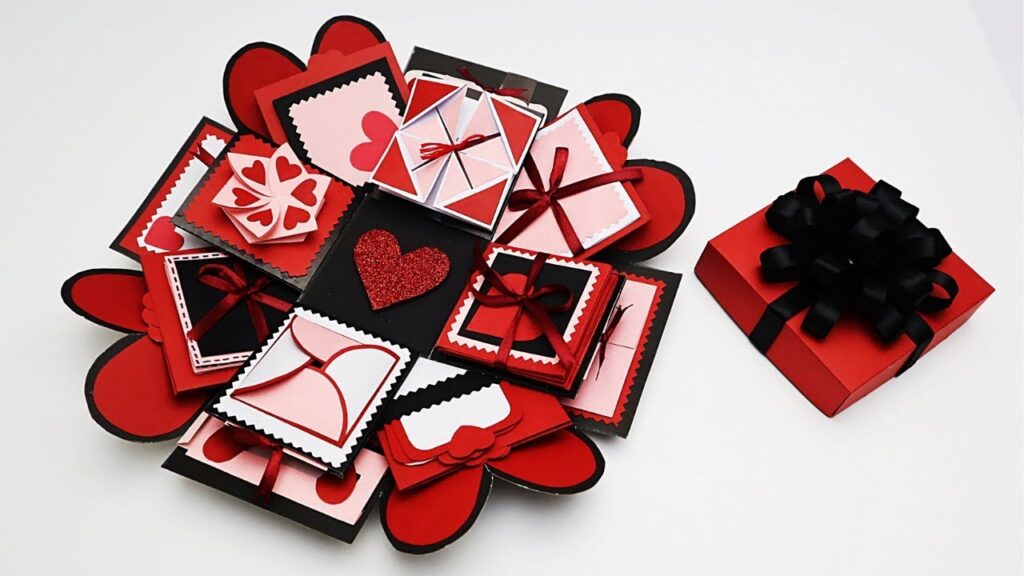 Handmade explosion box
Get started: Learn how to make a unique Exploding box.
38. Scrapbook
Over the past few years, for everyone who wants to collect and preserve memorable things, Scrapbooks are incredibly familiar. A scrapbook is a blank book where all sets of memories like pictures, drawings, messages are combined in one. Based on customers' styles, characteristics, and desires, you can apply different themes, templates, colors, stickers, etc. A handmade scrapbook costs from $50 – $150, or even up as making scrapbooks is time-consuming. With the well-designed, creative, unique, and high-quality scrapbooks, the potential revenue per year for a flourishing business is $308 million, with an example of Creative Memories.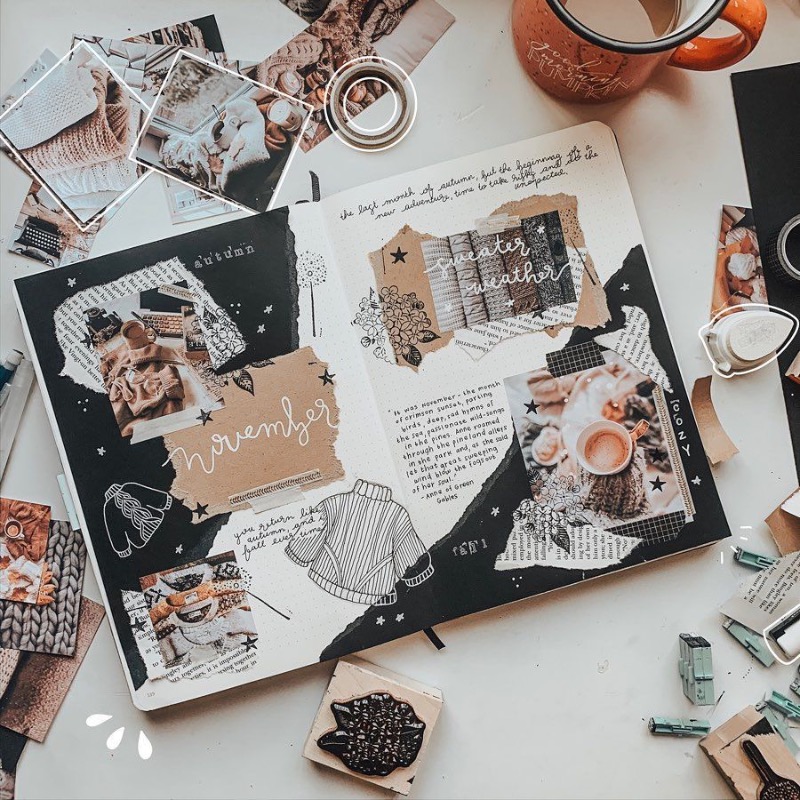 Handmade scrapbooks
Get started: Start being a master in crafting Scrapbooks.
39. Bookmarks
For people who are bookworms, bookmarks are essential in their reading activities. Bookmarks are mainly used to help readers bookmark their current reading page for faster access in the future. Bookmarks can be made from various materials, so these are sold at different prices: for paper is around $5, leather is approximately $20, and $15 for resin bookmark. You can learn from Jessica Jade's story, an owner of a custom Bookmarks business on Etsy who has sold more than 13k transactions in over four years.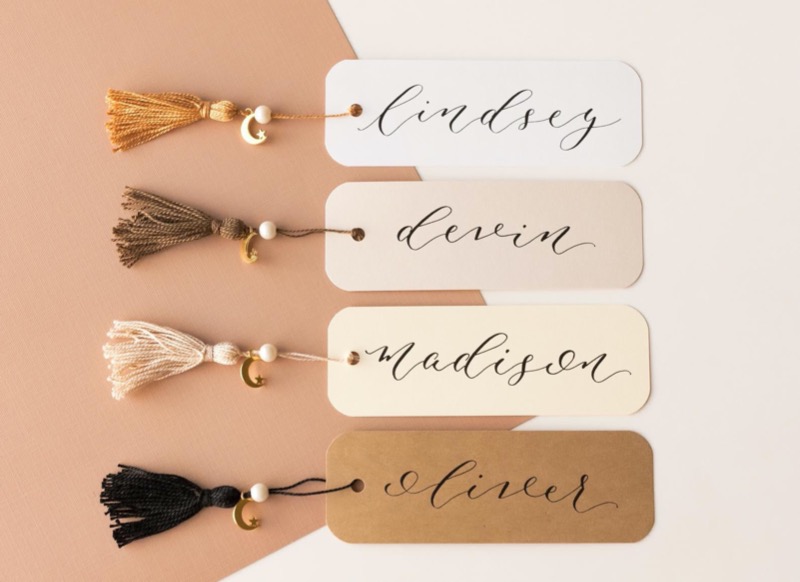 Handmade bookmarks
Get started: Discover several ways to make bookmarks.
40. Desk calendars
Desk calendars are another products to sell online from home. On the market, calendars are widely sold, but there is a lack of creativity and specialty. You can combine typography fonts with colorful patterns and themes, and stickers to have a more impressive desk calendar and sell it from $25 – $40. Do not worry if you think you cannot find suppliers, the materials to make handmade calendars are really simple and easy to find.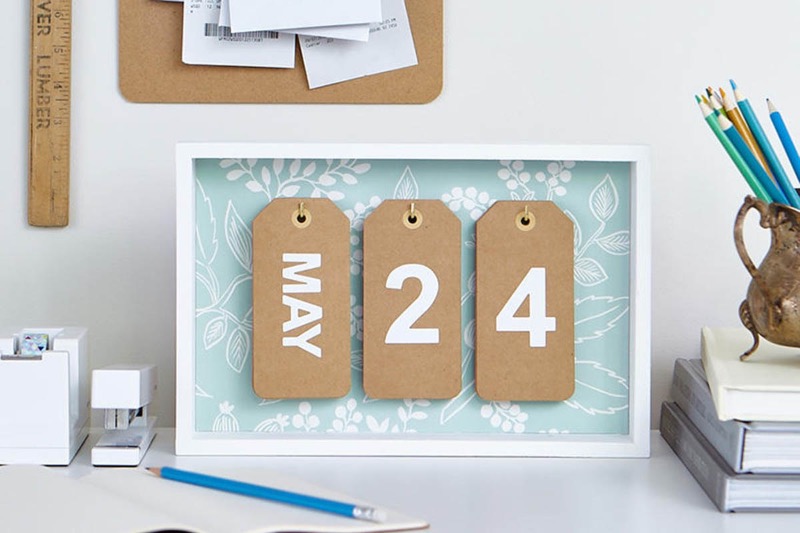 Handmade calendar
Get started: Step-by-step instructions to make a desk calendar.
41. Invitation cards (wedding cards)
With the advanced technologies, there is no doubt that digital invitation cards have been sent out a lot. But, on special and once-in-a-lifetime occasions such as weddings, 18s birthdays, physical invitation cards are irreplaceable. Therefore, there is a chance for you to open an online business specialized in printing invitation cards (provide both pre-printed and print-on-demand services). A personalized invitation card is priced from $5 – $10, depending on the genteelness. If you are really passionate and always try your best, certainly you can be successful like Charlene Li, who quitted her full-time job as a manager to start up and earn six figures in revenue after two years.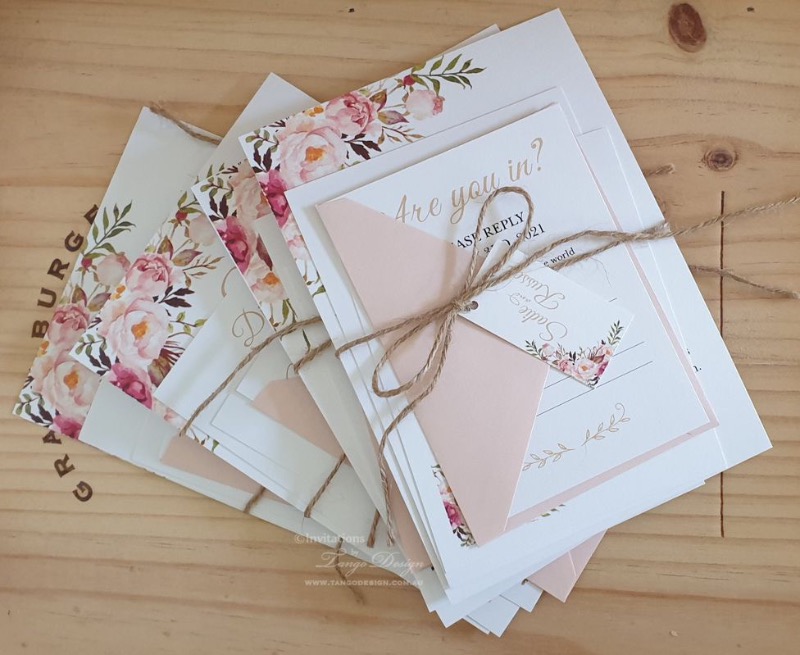 Handmade invitation cards
Get started: Learn how to create Invitation (wedding) cards.
42. Flower crowns
A flower crown is a standout accessory that helps brides-to-be, bridesmaids, or birthday girls become more radiant and confident. It can be made from fresh flowers or artificial flowers. While fresh flower crowns only can be sold for the local community (as fresh flowers only last up to 7 days), long-lasting flower crowns can be shipped worldwide and last forever. Currently, the estimated price for a flower crown is $35, but you can sell your product at a more competitive price ($25 – $30). Let's learn some lessons from Alison Ellis, who had been booked up for nearly a year to make flower crowns.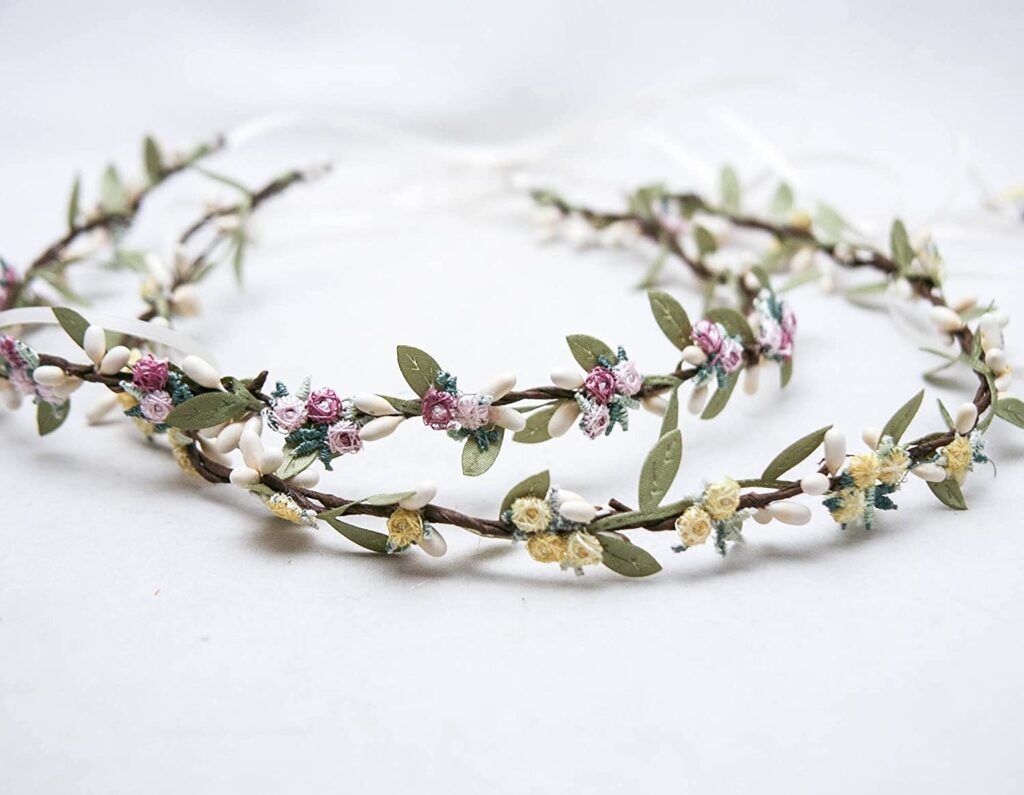 Handmade flower crowns
Get started: Easy steps to make flower crowns.
43. Popsockets
In the last few years, Popsockets have been a trending product, especially for girls and women aged 12 – 25. The cost of regular pop sockets is around $10, but custom pop sockets will be charged at a higher price, from $15 – $20. If you can 'invent' exclusive designs that lead the trend, you can be a prosperous entrepreneur like David Barnett, founder of PopSockets.com, who has earned approximately $170 million a year by just selling pop sockets.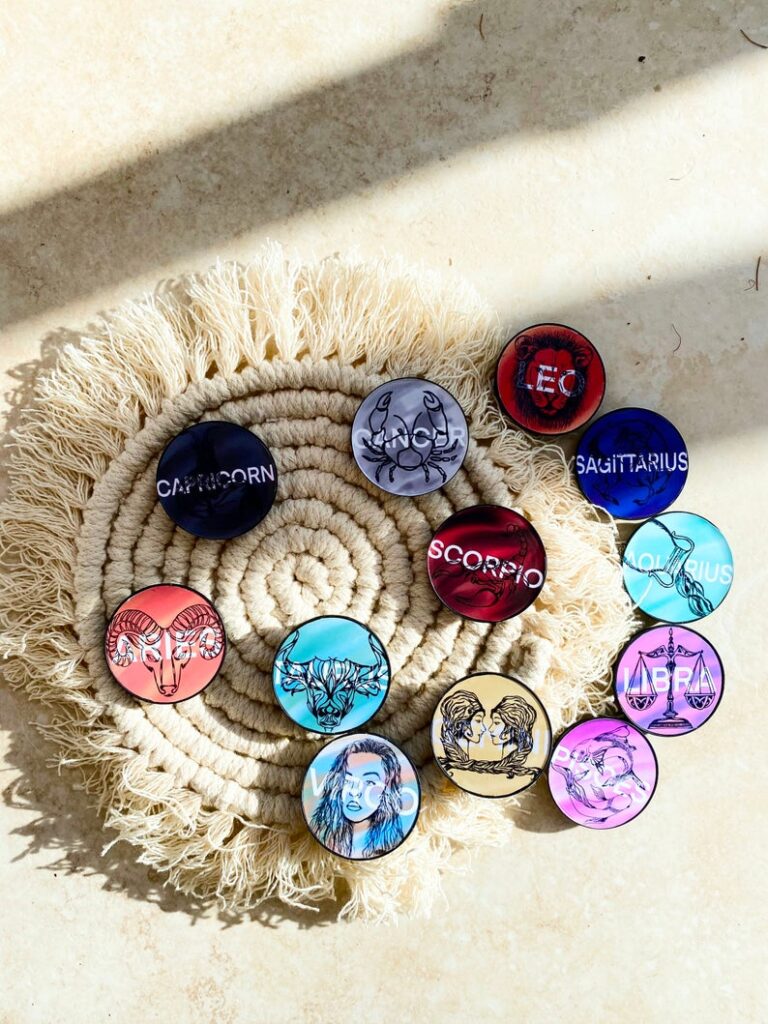 Customized pop sockets
Get started: Being a master in creating unique pop sockets here.
44. Airpods Case
Another product that you can contemplate is AirPods case. With more than 60 million AirPods sold in 2019 and the fact that people love Airpods cases in order to protect their Airpods, this business idea is worth a try. You can provide customized cases with customers' names, year of birth, chibi anime characters, etc; sew or crochet cases from fabric, leather, wool, etc and sell it out for $30 – $50.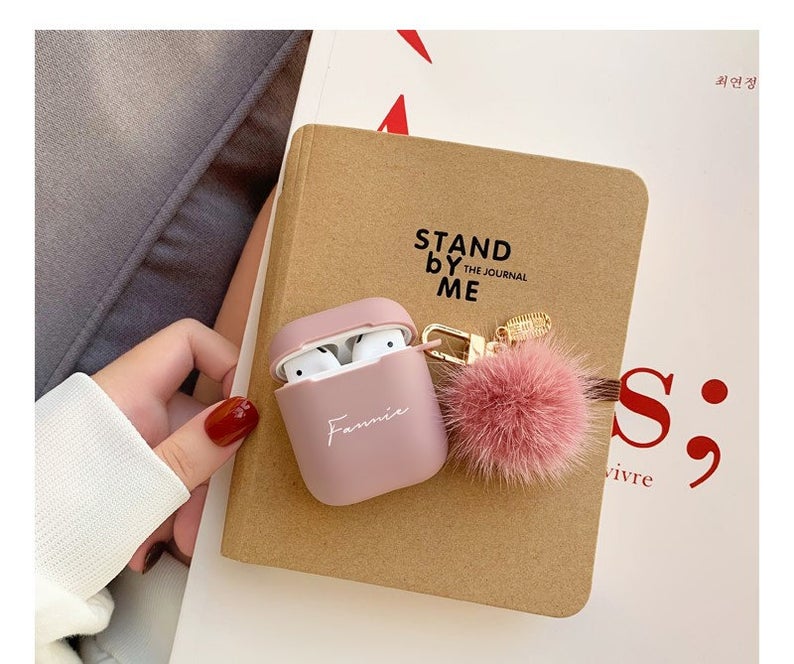 Customized AirPods case
Get started: Discover some exceptional ideas to do DIY AirPods cases.
45. Dream catchers
In the list of easy crafts to sell, Dream catchers are worth mentioning as young people are 'going crazy' for these products for such a long time. People believe that dream catchers absorb all terrible dreams as well as evil spirits and bring more positive energies to them. You will have to equip some materials such as rattan hoop, metal craft ring, feather, etc, and spend around 30 mins to complete one product, so the price for each dream catcher is from $40 to $60. Let's get energized by Arya Anil's story, who is successfully running an online shop selling dream catchers to know more about her entrepreneurship pathway.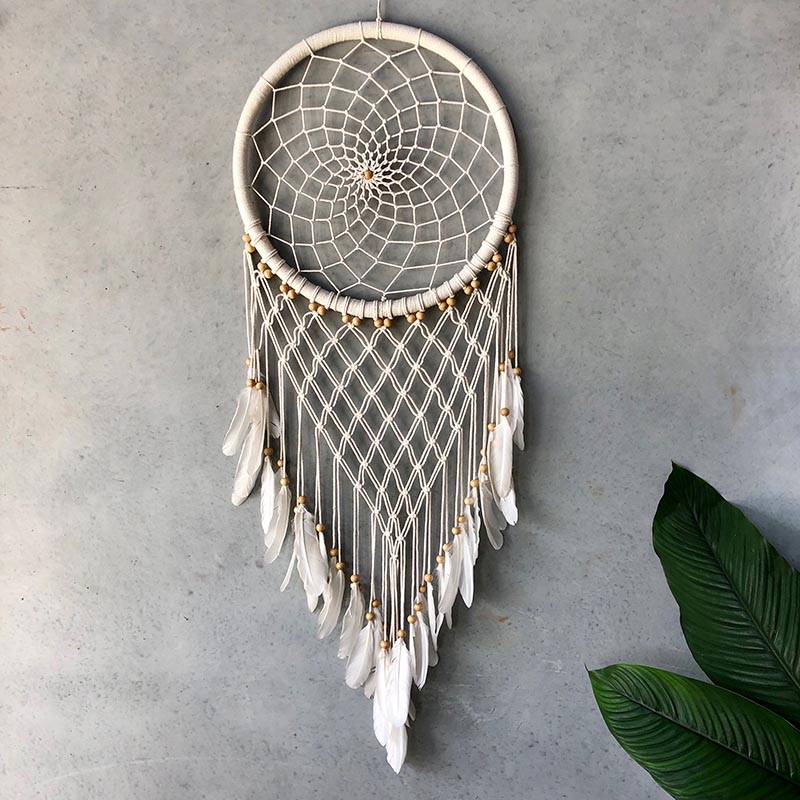 Handmade dream catchers
Get started: Learn how to produce boho dream catchers.
46. Cake toppers
In recent years, instead of using numbers and happy birthday candles, people tend to use cake toppers more. Before opening a cake toppers business, you need to prepare some equipment such as a Cricut machine to cut paper cake toppers, a laser machine to cut acrylic toppers. Moreover, to increase customer experience and customer satisfaction, your business should provide both pre-made and personalized products (numbers, names, wishes, silhouettes, etc). Pre-made toppers are usually sold at $5, but custom toppers are priced from $15 – $30.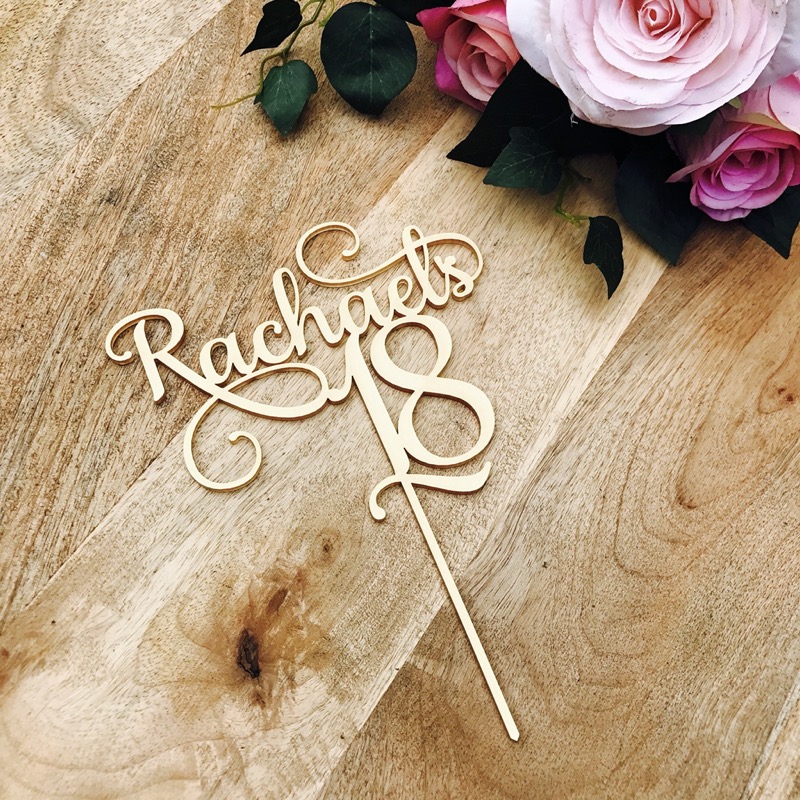 Customized Cake Toppers
Get started: Start making cake toppers with a Cricut machine.
47. Cookie cutters
If you are interested in cake decorations but not sure what to sell, producing and trading cookie cutters is maybe for you. Cookie cutters come in various shapes and designs, such as animals, flowers, and other objects. To make plastic cookie cutters, you are required to have a 3D printer, but if you do not want to invest too much money, you can recycle soda cans and form them into metal cookie cutters. The cost for these products can start from $5 to $15.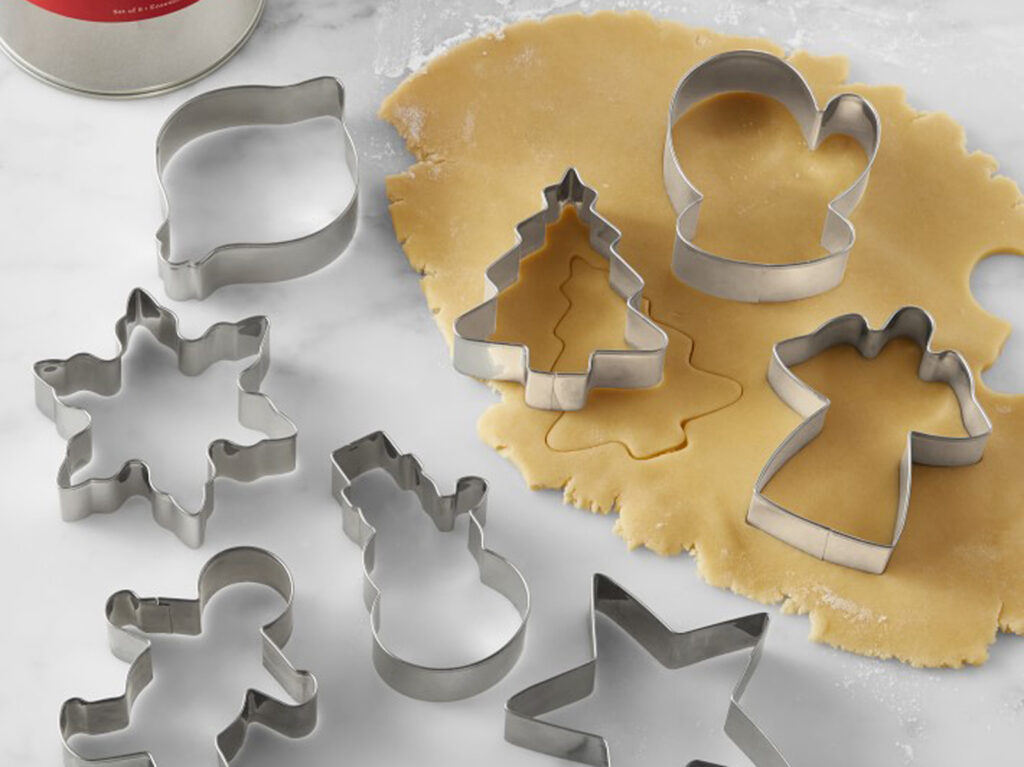 Handmade cookie cutters
Get started: Step-by-step instructions to make custom cookie cutters.
48. Sleeping masks
For people who have trouble sleeping because of external factors such as light, sleeping masks seem to be their 'saviors.' Currently, on the market, sleeping masks are made from several materials, including satin, silk, cotton, and polyester. However, we highly recommend you to sell only satin and silk sleeping masks, as people are more likely to limit the use of polyester products to prevent acne. The price range for a satin/silk sleeping mask with personalized detail is $7 – $30.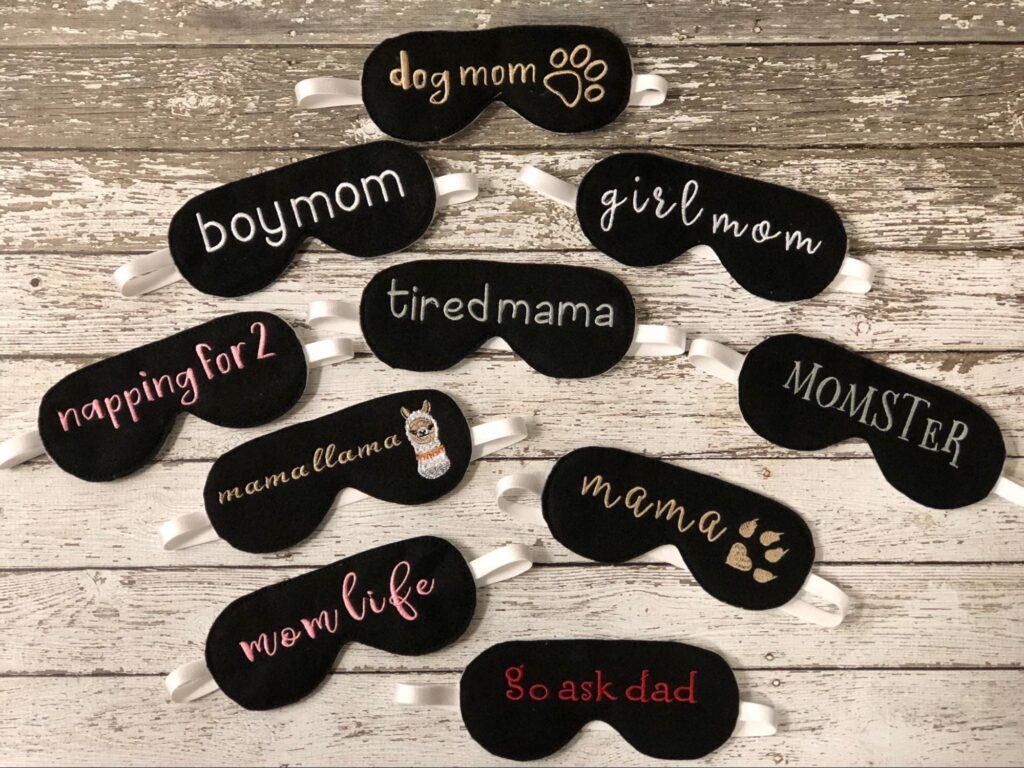 Customized sleeping masks
Get started: Easy ways to create trendy sleeping masks.
49. Cat Scratch Board
Cat Scratch Boards are another profit-making products to sell online from home that are worth introducing. Exactly to its name, these boards are especially for cats to scratch to sharpen their claws and mark their territory, but most importantly, it saves furniture, carpets, and walls from being damaged. You can sell one cat scratch board for $50 – $100 based on size and shape.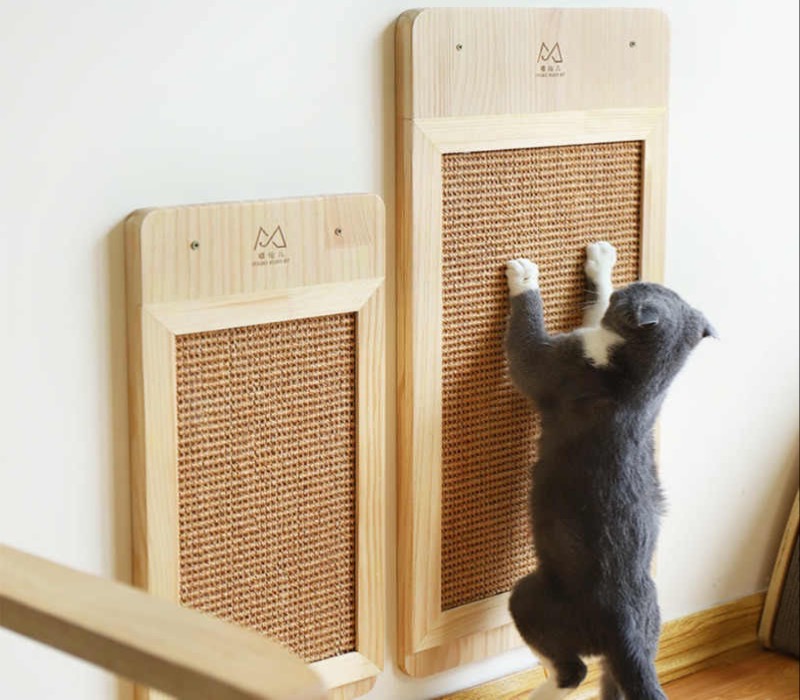 Handmade cat scratchboard
Get started: Step-by-step instructions to make cat scratchboards.
50. Fabric book covers
Another product that you can easily make at home and sell is Fabric Book Covers. For people who love reading books, the covers are essential to help them protect their books from the dirt. To catch more people's attention to your store and your products, you should hunt for a variety of unique fabrics. You can sell each book cover for $10 – $15.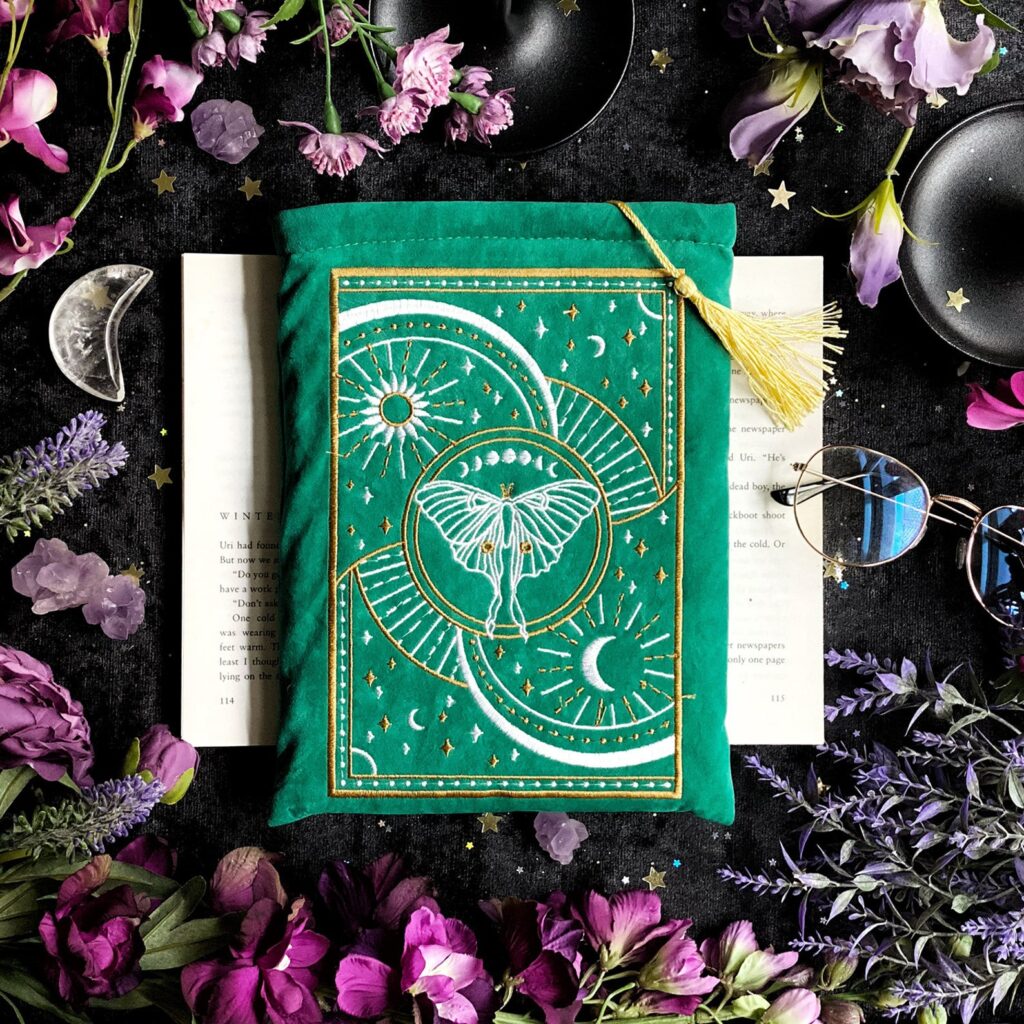 Handmade Fabric Book Covers
Get started: Learn how to make Fabric Book Covers.
Selling Dropshipping products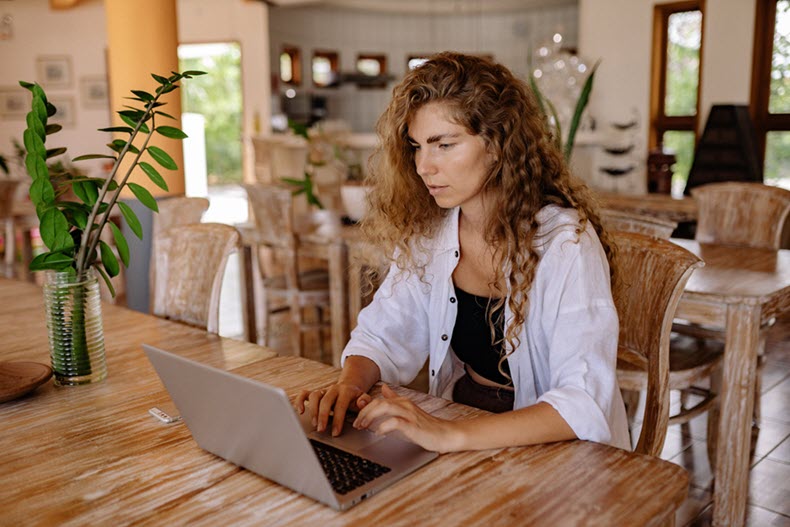 For people who do not have enough time and skills to produce products, manage stock and inventory, handle returns, Dropshipping is the best choice. This method helps business owners to start selling with low costs of inventory, order fulfillment, storage, which is easy to get started, test, and scale. In 2017, 23% of online sales were fulfilled by dropshipping model on a global scale, which accounted for about $85.1 million. Since then, this number has increased significantly due to the growth of the E-Commerce industry (every year, E-Commerce is promised to rise by 17%), and more businesses choose to go with the dropshipping model.
If you are still confused and do not know where to start, you can follow these steps to start your dropshipping business:
Do market research and pick a product to do dropshipping
Choose and partner with a dropshipping supplier
Build your online store
Create marketing strategies
Market your dropshipping store on several platforms
Analyze and optimize
Some must-know Dropshipping tips that you can implement:
Find the right supplier(s)
Before deciding to partner with any supplier, you need to do some research about them to know whether they are reputable or not. Moreover, it is better if you can choose more than one supplier because you will have more items to choose from. Besides, you will be more proactive in case Supplier A cannot provide you the items you need, you still have Supplier B as plan B.
Require products samples from your suppliers
In order to assess your suppliers one more time, you can order some samples to make sure the products quality, delivery time, packaging, etc.
Be aware of the returns process
Before writing an FAQ page with all shipping and return policies, you need to work closely with your suppliers to know their returns process to see if they charge returns fees (for both unwanted and defective items), restocking fees, administration fees, etc.
51. Clothing
Clothing is one of the best dropshipping products as the demand for apparel products has rapidly increased due to the growing population, and people's perceptions of fashion and styles change over time. As women are likely to shop for clothes online more than men (with 71% of women and 49% of men purchasing apparel via the Internet within three months), there is a recommendation that you should dropship women's clothes. To meet broader customers' needs, providing a variety of clothing categories such as dresses, jackets, cardigans, t-shirts, jeans, etc is needed.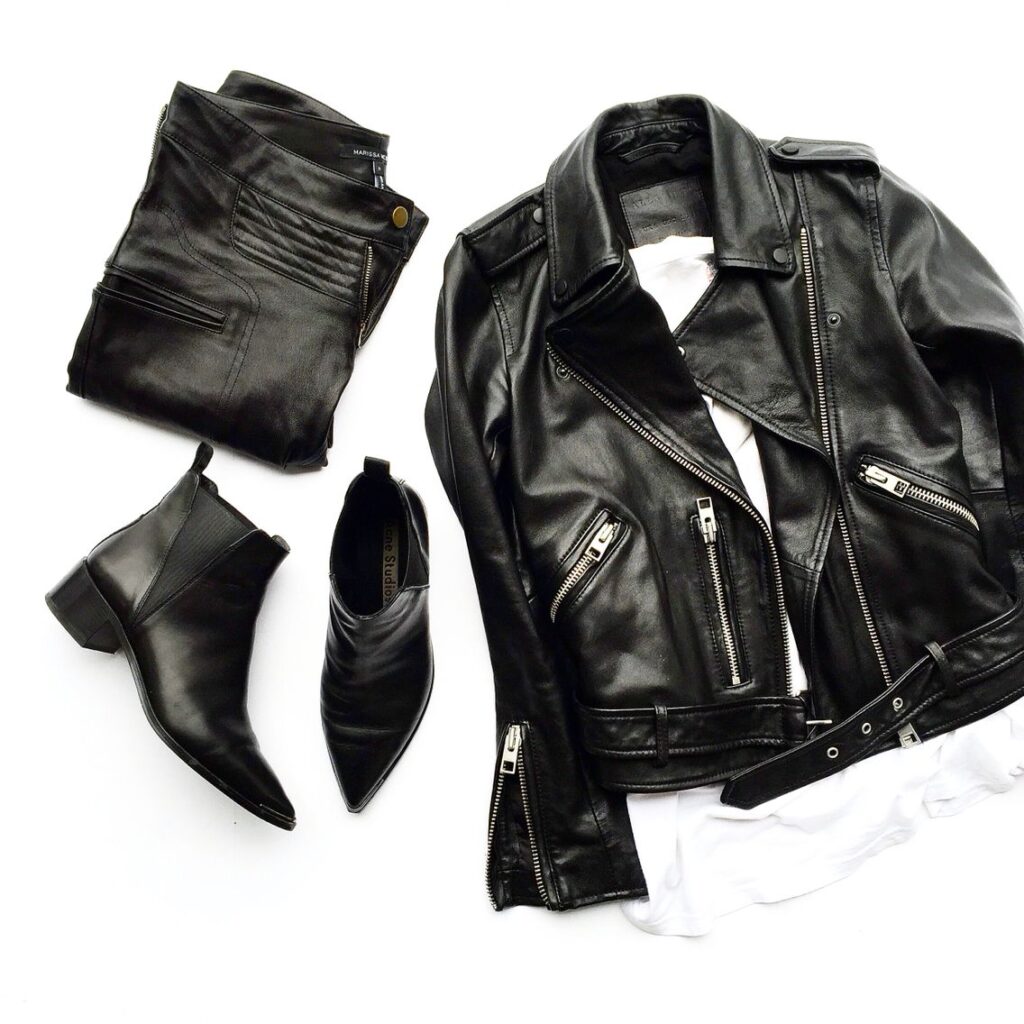 Dropship Clothes
Price range: $20 – $40
Supplier:
52. Shapewear
If you want to discover more items to tap into the fashion niche, shapewear is one of the most trending products. Since Kim Kardashian launched her shapewear line SKIMS, the online search volume for that kind of product has increased 45%, and the demand has reached its peak. As a secret weapon for women to have better body shapes when dressing up, you should offer a broader range of sizes, shapes, and categories such as corsets, waist nippers, body briefer, etc to meet all of the customers' needs.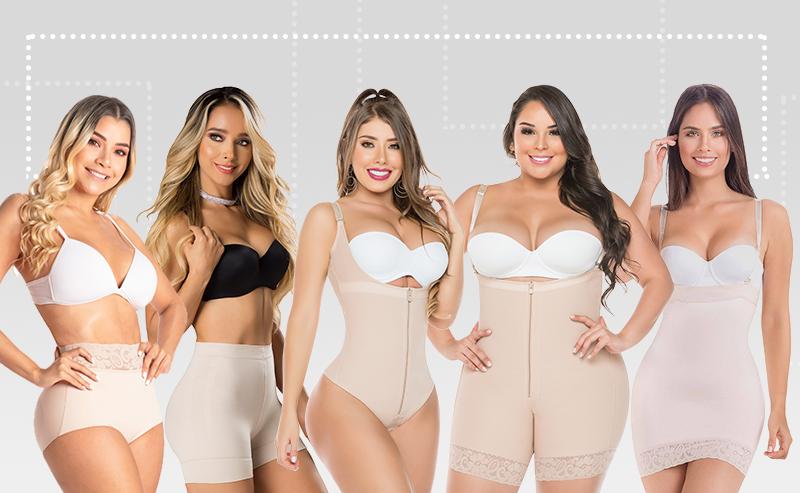 Dropship shapewear
Price range: $10 – $20
Supplier:
53. Swimsuits
Another product in the fashion industry that your online store should sell is swimsuits. The compound annual growth rate for the swimsuit industry is approximately 7%, and the market size is predicted to reach $29 billion by 2025. These statistics prove that there is a stable demand for swimsuits over the years, and they will be the potential products. As long as you keep track of trending styles, such as color-changing swimwear, you can make good money.
Dropship swimsuits
Price range: $8 – $20
Supplier:
54. Belts
In the fashion accessories niche, it is a shortcoming if we do not point out belts. Belts come in plenty of styles and materials, including leather, braided, snap, wide, elastic waistbands, and so much more. As a trendy accessory that can be mixed and matched with different clothes, belts are always sought-after by both men and women. That is why you should penetrate this market.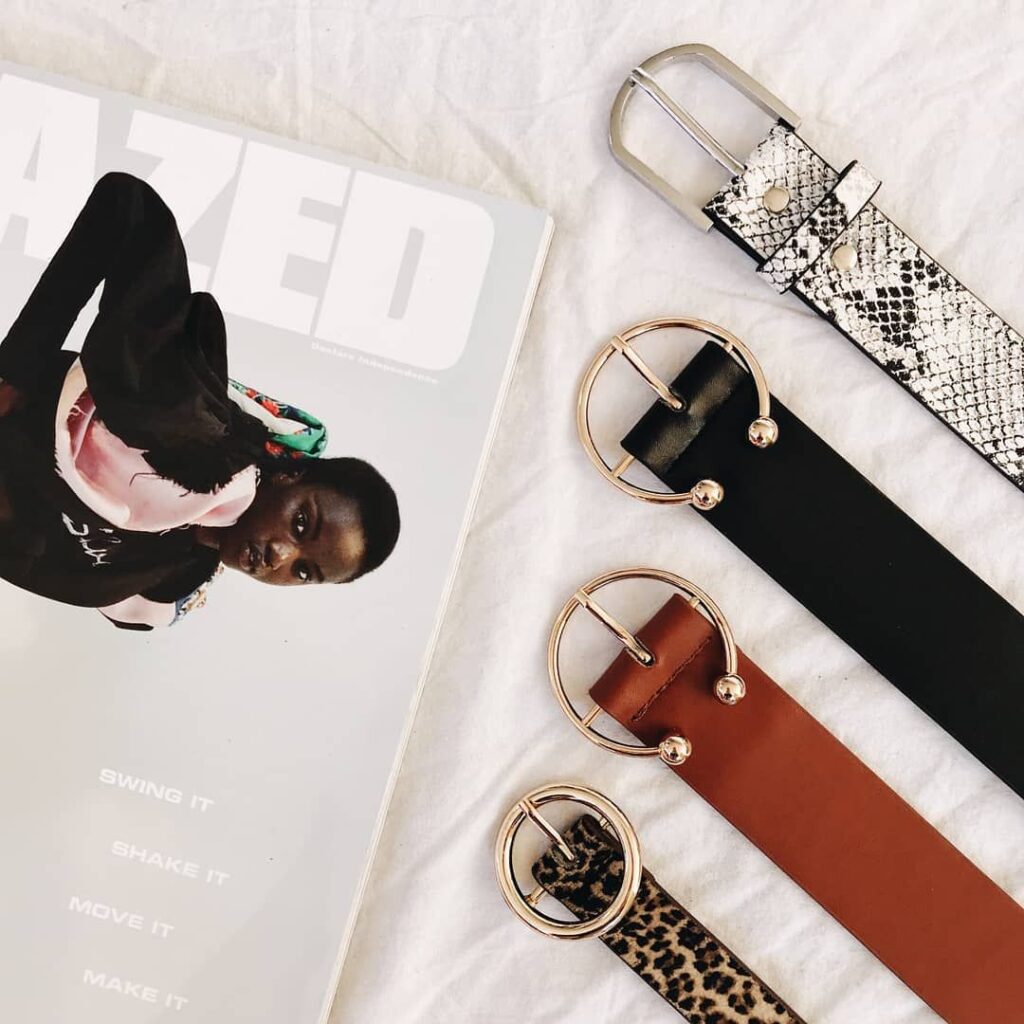 Dropship belts
Price range: $4 – $10
Supplier:
55. Sunglasses
Other products to sell online from home in the fashion world that you may explore are sunglasses. For any fashion-lover, having sunglasses are essential as sunglasses. They are not only trendy and fashionable accessories, but it also prevents ultraviolet rays from affecting the eyes. Sunglasses can be used all year round, and the demand for these items is stable on a global scale. If your store sells a variety of sunglasses with trending styles, you can be a successful entrepreneur.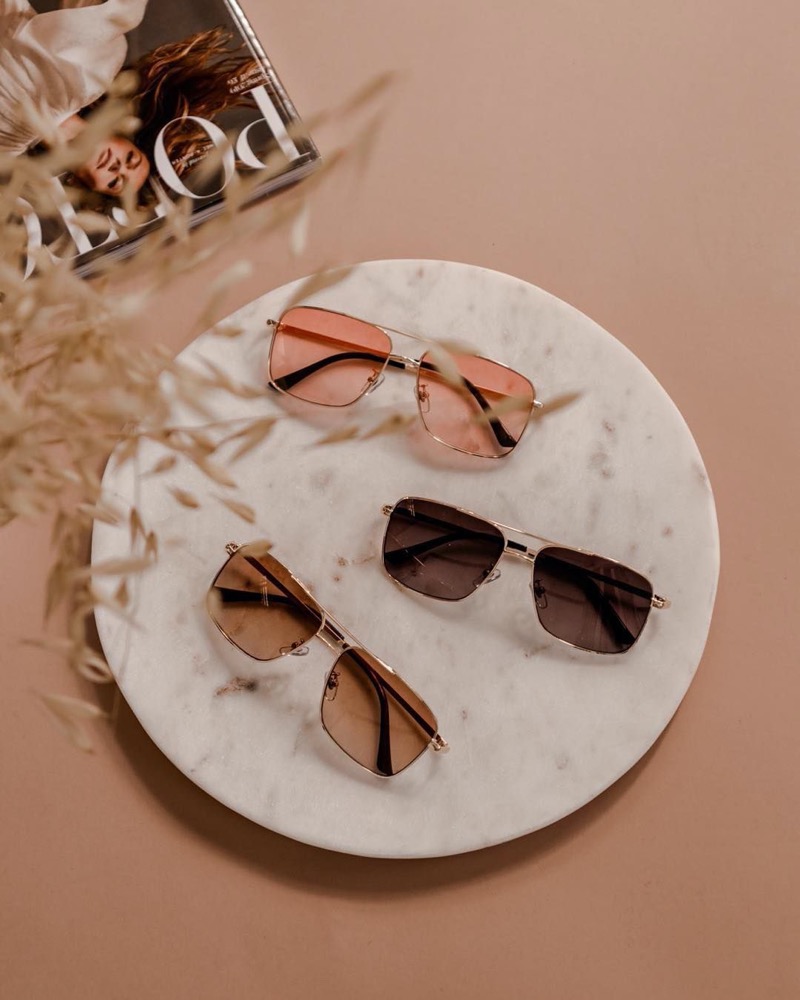 Dropship sunglasses
Price range: $2 – $15
Supplier:
56. Scarves
In recent times, scarves are no longer used only in winter. Since the summer of 2020, silk scarves have been used as a top and a hair or handbag accessory. These trending scarves have unique print patterns, which create glamorous and elegant looks. In your online store, you should sell both silk/satin decorative scarves and winter scarves made from woolen, cashmere, cotton, etc, to bring satisfaction to all fashionistas.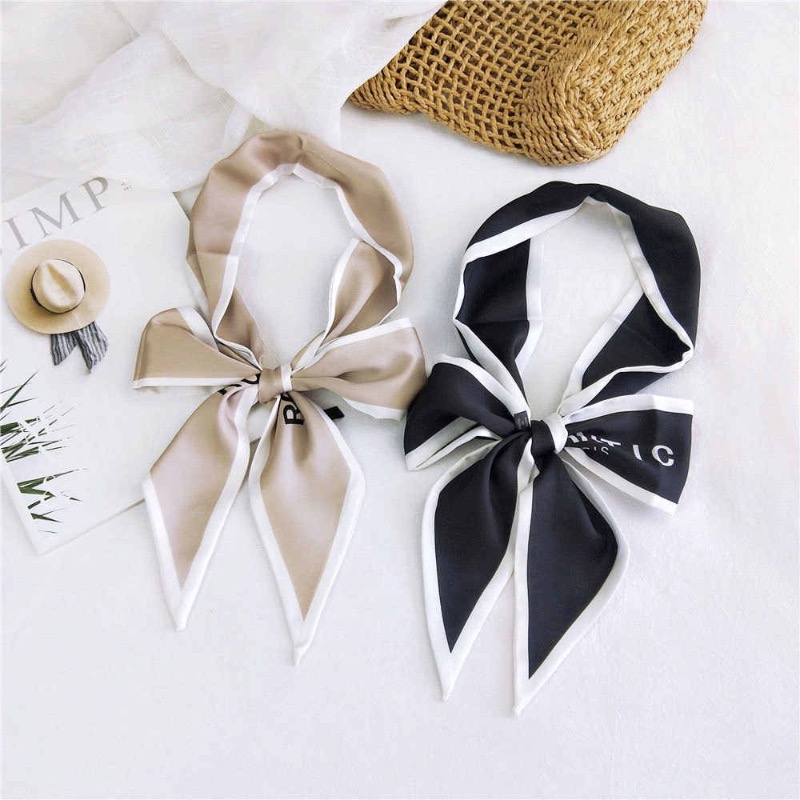 Dropship Scarves
Price range: $5 – $15
Supplier:
57. Backpacks
As a billion-dollar industry, Backpack's niche might be the one you should get into. Backpacks are year-round products used by a wide range of people, from children to adults. In other words, these products are always in demand. To reach all potential customers at the right time, you might need a clear marketing strategy that targets students around the enrolment date, hikers in spring and fall, etc.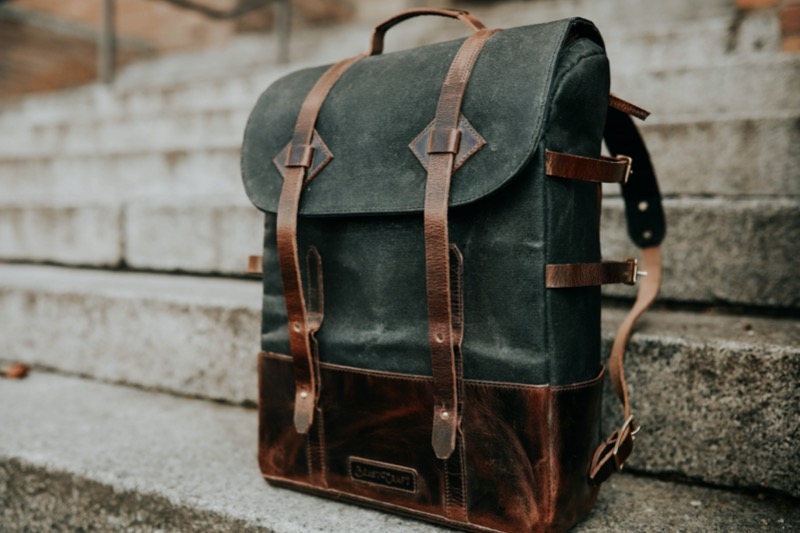 Dropship backpacks
Price range: $15 – $30
Supplier:
58. Footwears
Footwears are another products to sell online from home that are worth exploring. With the market size valued at $365 billion and a growth rate of 3.8%, we can easily see that selling footwear is potential due to the steady increase in demand and population. It is better to sell different types of footwear, from shoes, high-heels, and sandals to boots, for both men and women. Although the market is dominated by many big brands, it still has enough 'space' for you.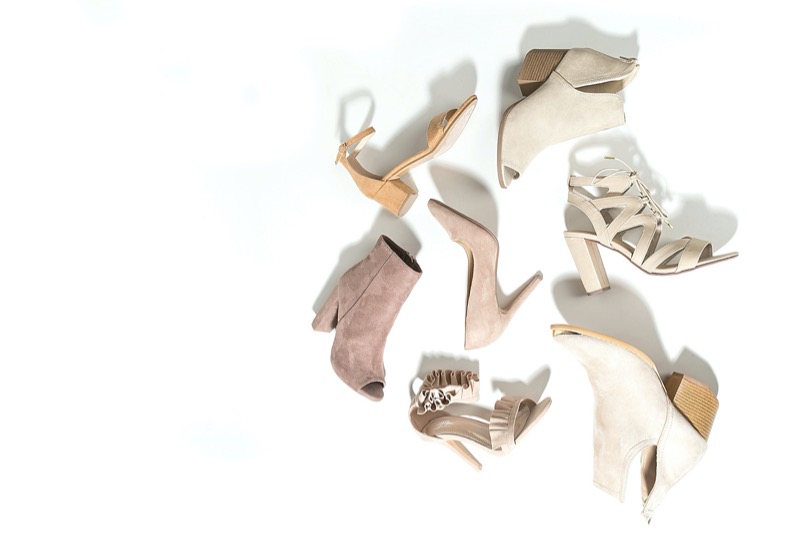 Dropship footwears
Price range: $15 – $30
Supplier:
59. Handbags
The handbag market is expected to reach $67.9 billion by 2025, so selling them is a great business idea. Handbags come in different styles, sizes, and shapes, which are suitable for various people's preferences, uses, and occasions. To nail this market, you should develop the right marketing strategies to attract customers' attention and always keep an eye on top trending handbag styles to update your store regularly. Confidently, the demand for handbags will never fall off but will increase consistently.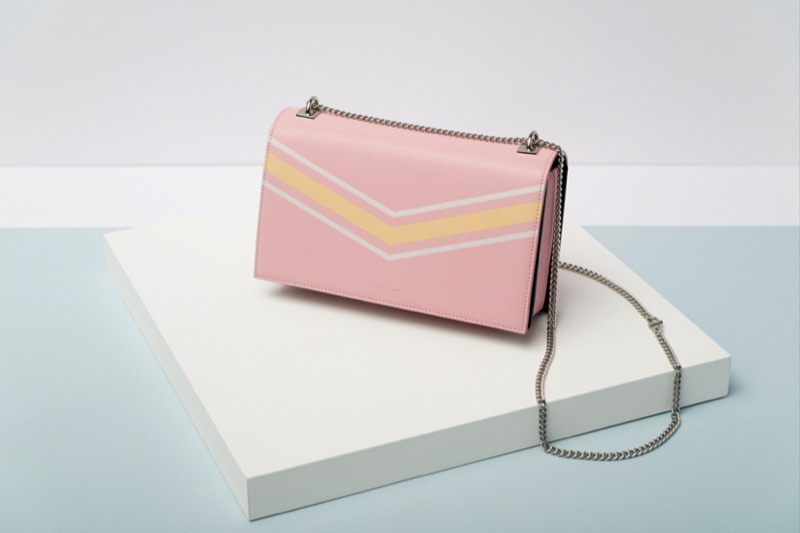 Dropship handbags
Price range: $15 – $30
Supplier:
60. Temporary tattoos
As a replacement for permanent tattoos, temporary tattoos have grown in popularity for such a long time. There are many reasons to explain why temporary tattoos are in the top trending products for young people, but it is mainly because people are afraid of having a real one. By providing different styles of stickers tattoos, you can satisfy a lot of consumers.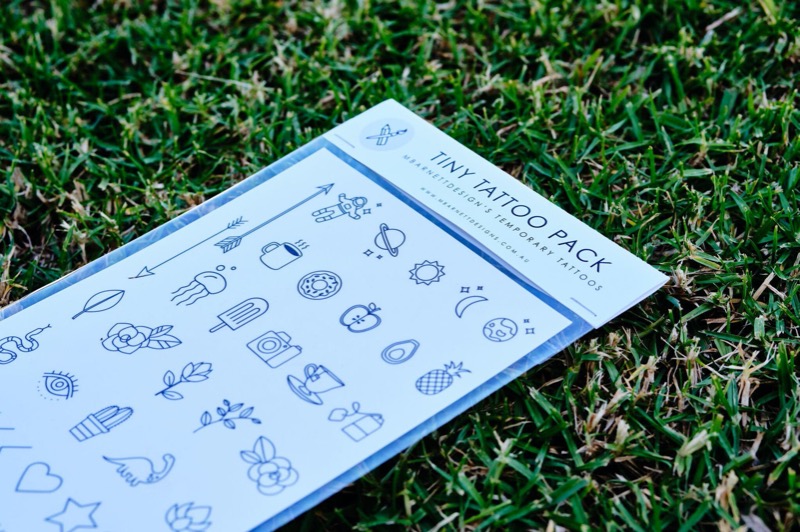 Dropship temporary tattoos
Price range: $0.5 – $2
Supplier:
61. Nail polish
According to Google Trends, the interest in Nail polish has never dropped, with the growth rate is approximately 10%. One type of nail polish that is trending lately is vegan nail polish. With proper marketing strategies and a key message focusing on protecting the environment, you can attract more people who are vegan and who care about environmental sustainability. Surely the demand for nail polish will not disappear in the near future, so you can feel secure and start selling it now.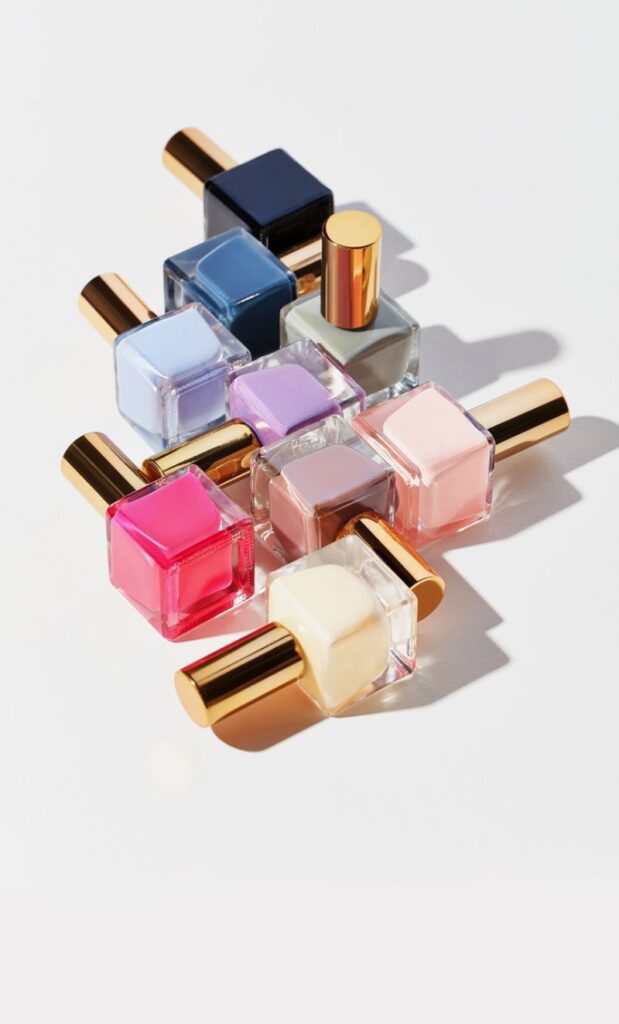 Dropship nail polish
Price range: $2 – $10
Supplier:
62. Artificial hair
After doing dropshipping product research, you might find artificial hair is a potential product to sell online. Nowadays, people use wigs not because they do not have hair but because fake hair looks better. Moreover, to protect natural hair, women cannot play around with their natural hair with different colors and lengths, meanwhile, artificial hair brings versatility. They can change as many hairstyles as they want. To broaden your target segments, you can consider reaching anime cosplay individuals.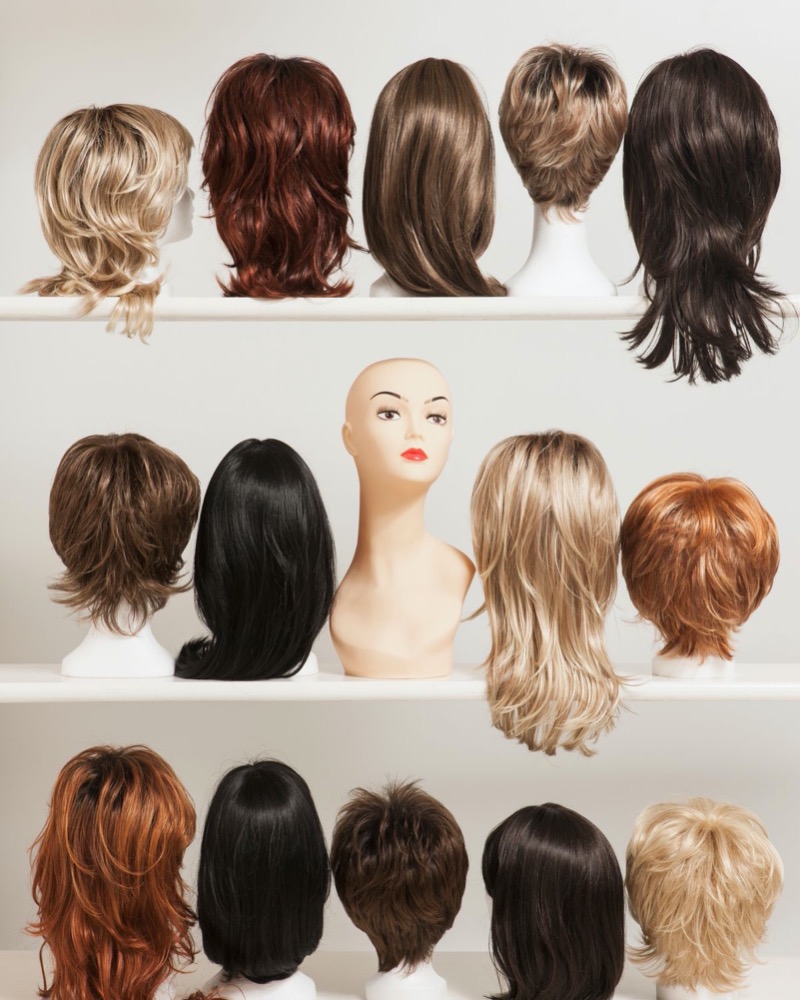 Dropship artificial hair
Price range: $5 – $20
Supplier:
63. Eyelashes
A must-have item on every girl's dressing table is eyelashes. So if you want to join the make-up niche, fake eyelashes should be the chosen one. Magnetic eyelashes help women to complete their looks with bigger and deeper eyes in the easiest way. Although this product has been well-known for years, the demand is promised to grow further. There is a recommendation that you should sell different styles of eyelashes to accommodate all customers' needs.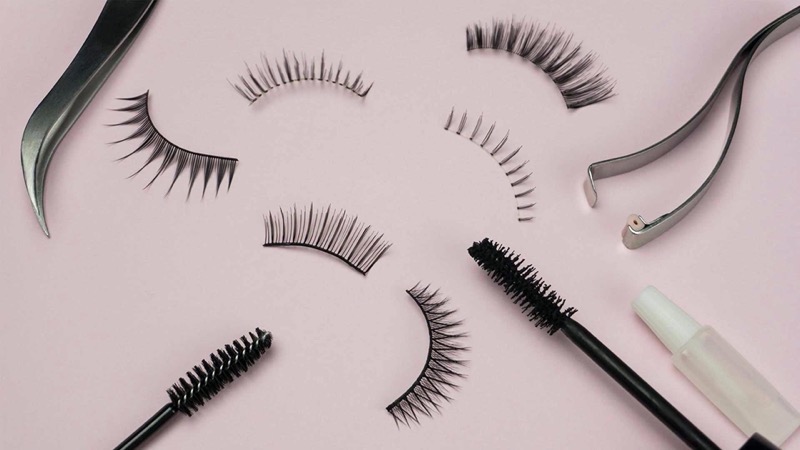 Dropship fake eyelashes
Price range: $5 – $15
Supplier:
64. Vegan shampoo
The trend of using vegan products is all the rage because people tend to care more about sustainability. One of the most popular vegan items recently that many people love is vegan shampoo. The reason why vegan shampoo is widely used is that these things are made from biodegradable and environmentally-friendly ingredients such as natural and plant-based things that do not cause harm to the environment and also people's hair. The demand for vegan shampoo will surely increase, so you should dropship this product.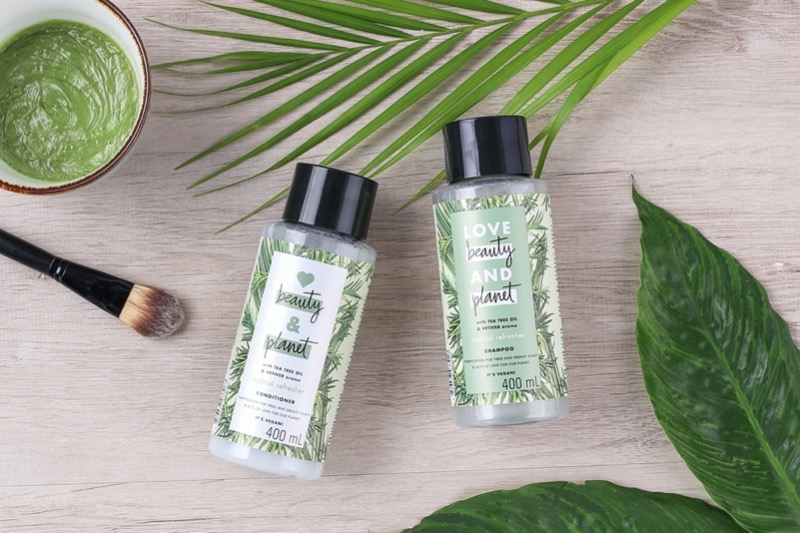 Dropship vegan shampoo
Price range: $10 – $20
Supplier:
65. Jade rollers
In the past few years, besides specialized skincare products, doing face massage with Jade Rollers has constantly become popular among women all over the world. Jade rollers had been used as an anti-aging method for Chinese women since the 17th century, which helps the skin to circulate better, thereby reducing puffiness, boosts collagen production, and lifts the facial muscles for a youthful glow. This trend will steadily continue to rise as women's demand for beauty is increasing. Indeed if you sell Jade Rollers with the perfect marketing strategies, you will dominate this market.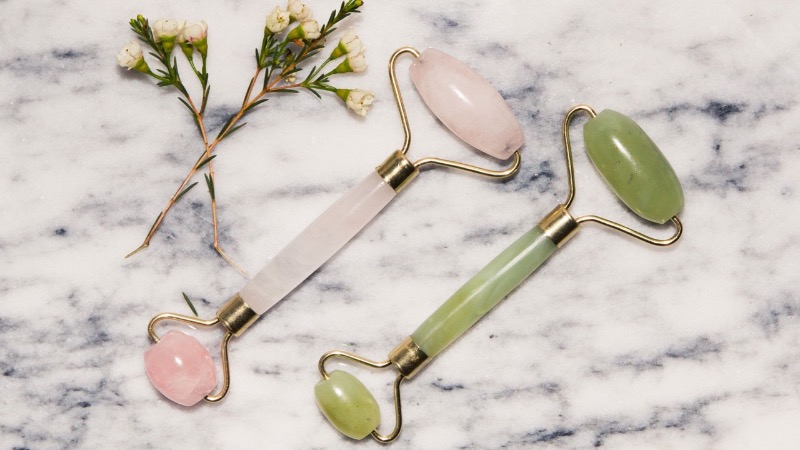 Dropship Jade rollers
Price range: $5 – $15
Supplier:
66. Electric facial cleansing devices
Although appearing on the market for quite a long time, using Electric Facial cleansing devices is still the most well-liked skincare trend in the world. As referred to as a revolutionary leap in facial cleansing, Electric Facial Cleansing devices create vibrating and rotating movements, to remove dirt, sebum, exfoliate to minimize pores, and prevent premature aging. As forecasted to reach $10 billion in revenue by 2025, dropshipping electric facial cleansing devices is a smart choice if you target the right consumer segments.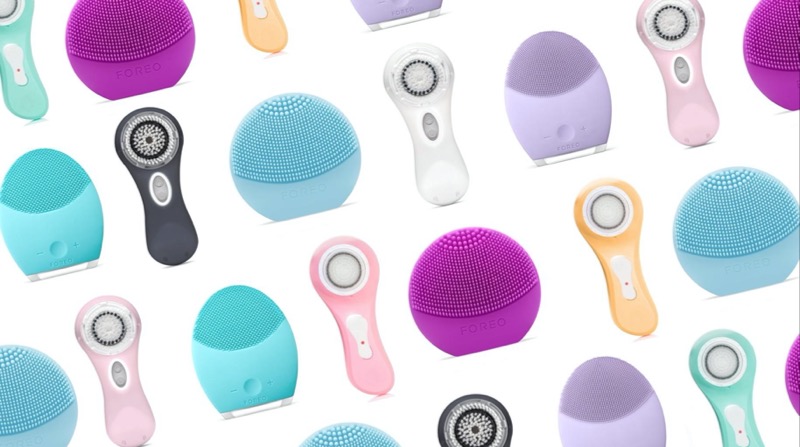 Dropship Electric facial cleansing devices
Price range: $15 – $30
Supplier:
67. Teeth Whitening Kit
Other profitable products to sell online from home that is worth mentioning are teeth whitening kits. Many beauty self-care trends have come and go, but teeth whitening kit has risen in popularity and has yet to show the signs of fading. These products help to quickly remove yellow stains and plaque on teeth, nourish the enamel which brightens the teeth, minimize tooth decay and gingivitis problems. Currently, there are not too many direct competitors, so you should jump into this niche and start dropshipping Teeth Whitening Kit now.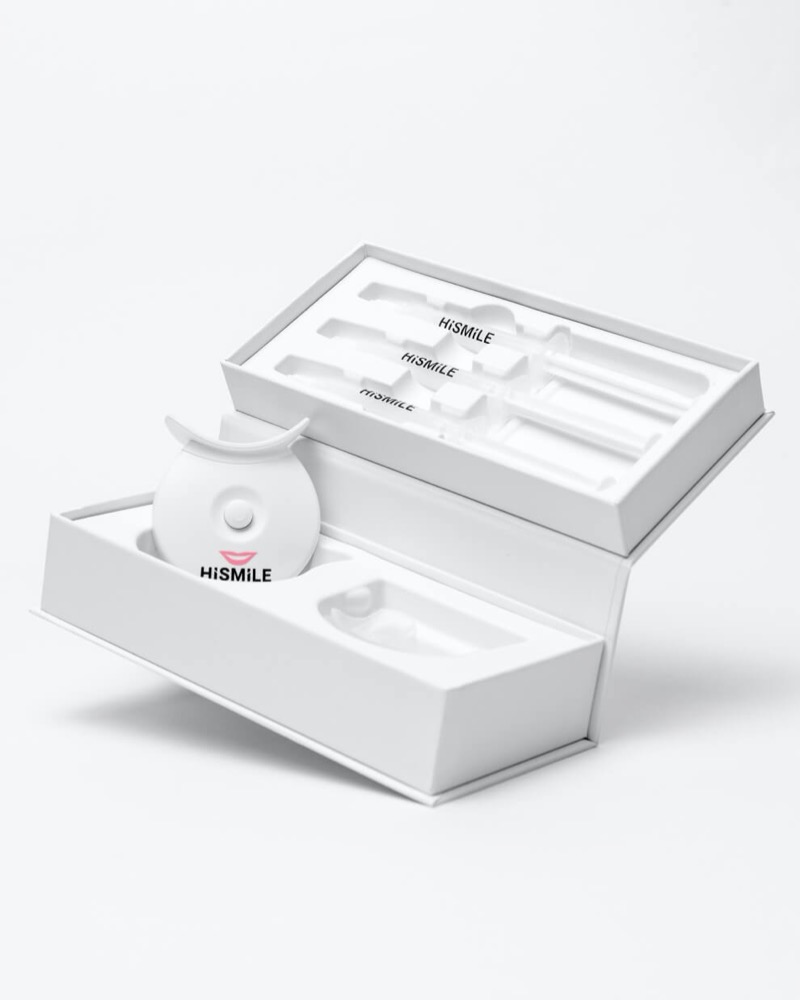 Dropship Teeth Whitening Kit
Price range: $15 – $40
Supplier:
68. Diet products
According to the World Health Organization, the number of overweight adults was more than 1.9 billion in 2016. It is due to the unbalanced lifestyle between consuming foods and exercising. Diet products such as weight loss pills are produced to help people decrease appetite and speed up the metabolism. Because more and more people are struggling with obesity and the demand to lose weight has soared, selling Diet Products is a wonderful business idea. One thing you need to be careful about is that you should only sell products with clear origins to ensure quality.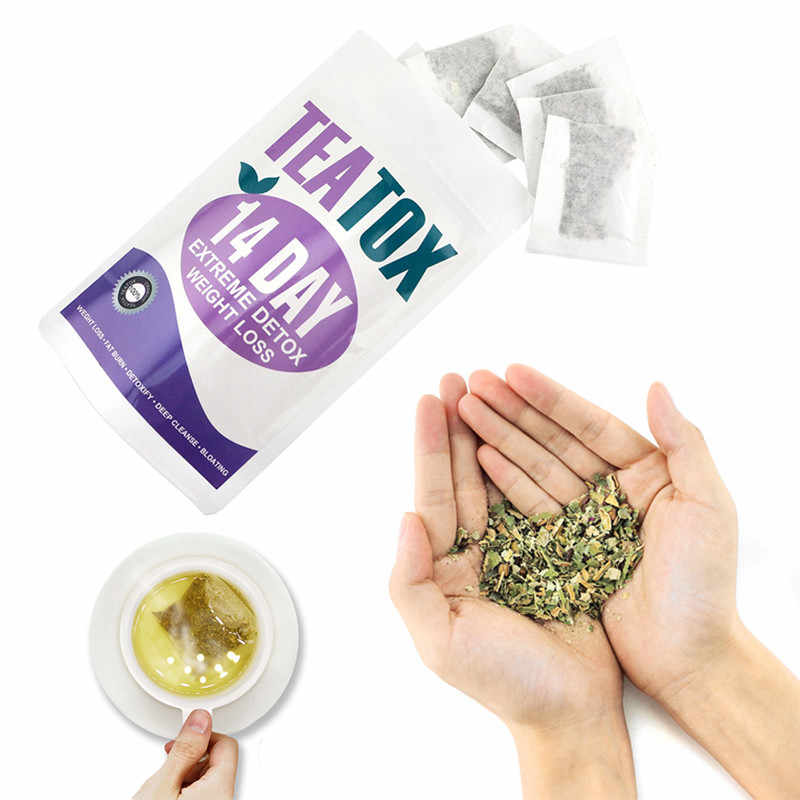 Dropship Diet products
Price range: $10 – $20
Supplier:
69. Dietary Supplement
Nowadays, people are more aware of personal health and wellbeing, but because of frantic working schedules and fast-paced lifestyles, they are wrestling to have enough daily nutrients to function their bodies. To surmount this problem, people start to use Dietary Supplements to supply nutrients. Therefore it is no surprise that the global dietary supplement market was assessed at more than $140 billion in 2020 and has continued to rise more. The tremendous demand for using these products will give you a chance to become a successful entrepreneur.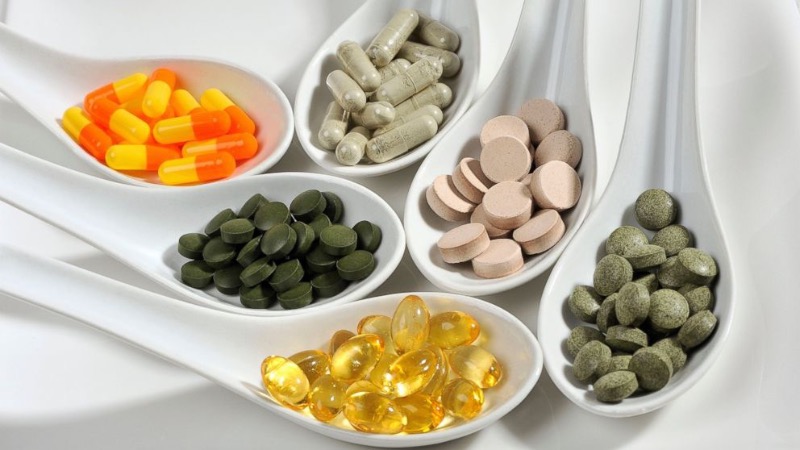 Dropship Dietary Supplement
Price range: $25 – $40
Supplier:
70. Organic fasting tea
A new trend in dieting that many people have followed recently is "Intermittent Fasting." This method strictly controls the calorie intake, and during fasting hours, eating is not allowed. With a trend like this, you can start dropshipping organic fasting tea such as no calories black tea, green tea, jasmine tea, etc, as a lot of people want to drink these teas when doing fasting. Moreover, tea is the most consumed beverage in the world, so the demand for tea will never decrease.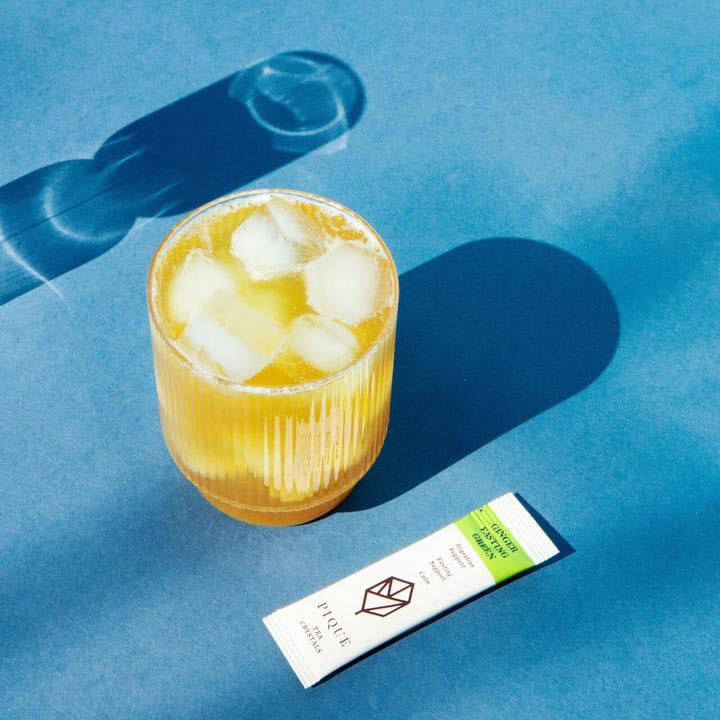 Dropship Organic fasting tea
Price range: $12 – $20
Supplier:
71. Home Fitness Equipment
Due to the government's restrictions on social distancing and the closure of fitness centers, the trend of home-based workouts has increased significantly in the last two years, leading to the high demand for home fitness equipment. With the compound annual growth rate of global home sports equipment is 40%, and the market is promised to reach its full potential, you can make money by selling some trending fitness products such as Kettlebell, Yoga Mats, Rubber bands, Exercise Balls, etc.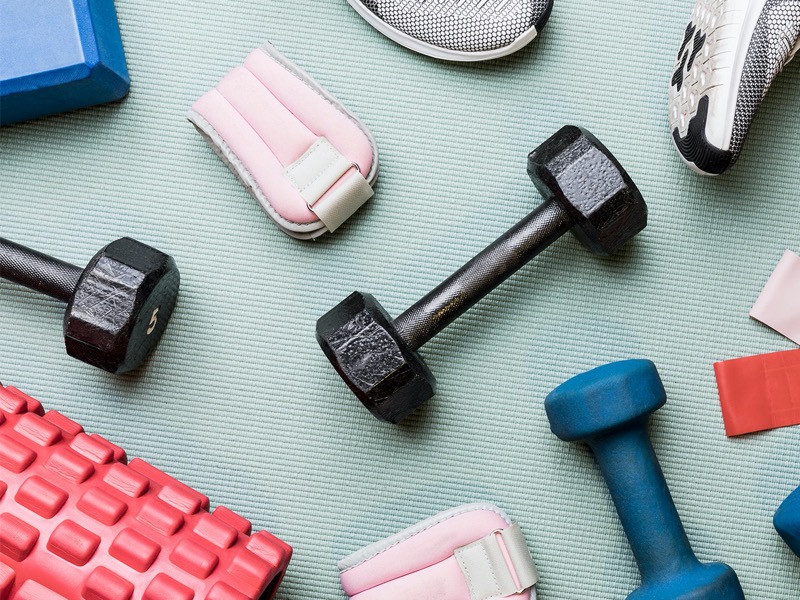 Dropship Home Fitness Equipment
Price range: $15 – $30
Supplier:
72. Home security cameras
One of the best items to dropship in the electronics field is home security cameras. With the crime rate increasing every day, people around the world, especially residents who live in high-burglary areas, tend to care about their home security by installing cameras. These smart cameras can be connected with the internet, allowing homeowners to see what is going on in their houses on smartphones.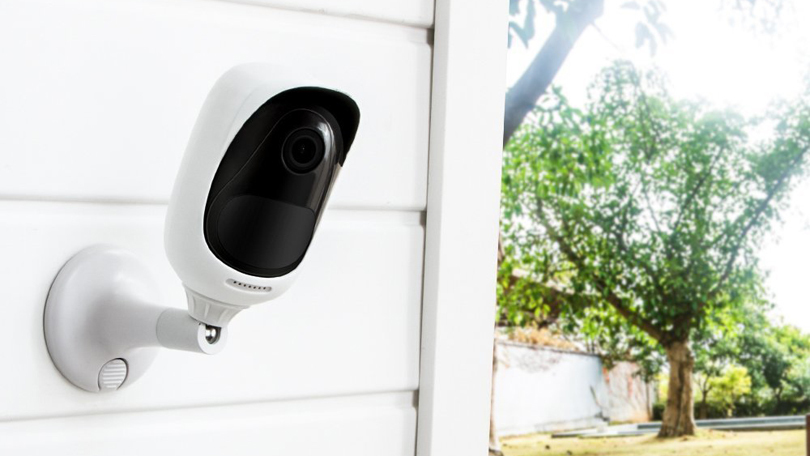 Dropship Home security cameras
Price range: $35 – $50
Supplier:
73. Video Baby Monitor
Thanks to the development of technology, people have adopted these advanced innovations to do a lot of things, including taking care of children. For parents who have newborn babies, Video Baby Monitor is a necessary product that helps them observe their children at all times, especially at night. As the demand for using video baby monitors has risen lately among modern parents, you should tap into this market as soon as possible.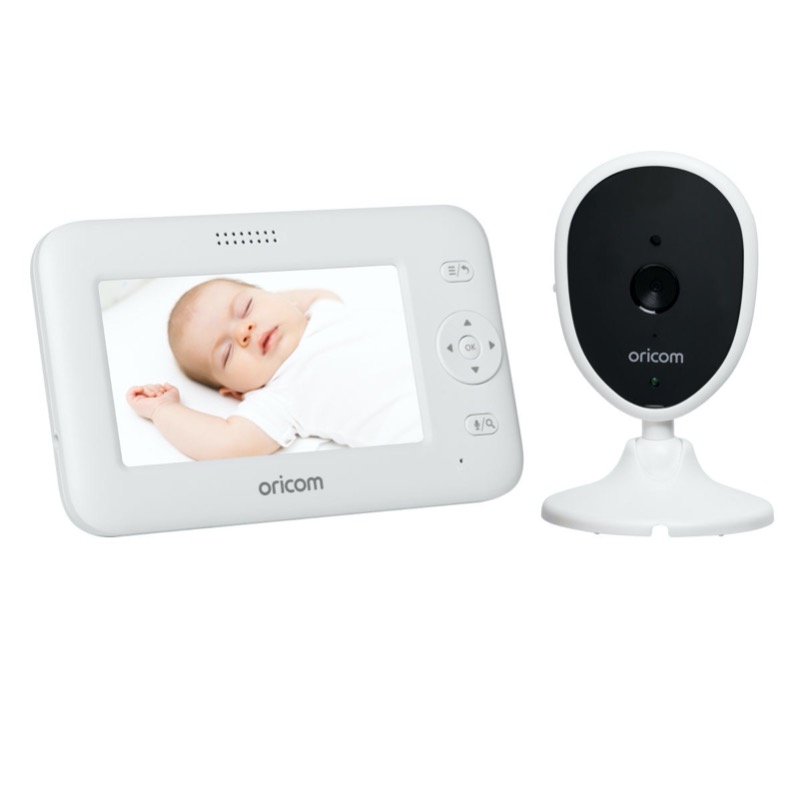 Dropship Video Baby Monitor
Price range: $45 – $70
Supplier:
74. Electric toothbrushes
To improve dental health, there is a trend lately that people have switched from using normal to electric toothbrushes (2 adults out of 3, which is approximately 67%). Different from manual toothbrushes, the electric one helps to clean the teeth better because of many reasons. It has built-in timer features that allow users to know if they are brushing long enough, removing plaque and gingivitis in the long term. As everyone has teeth, don't worry that the demand for electric toothbrushes will decrease anytime soon.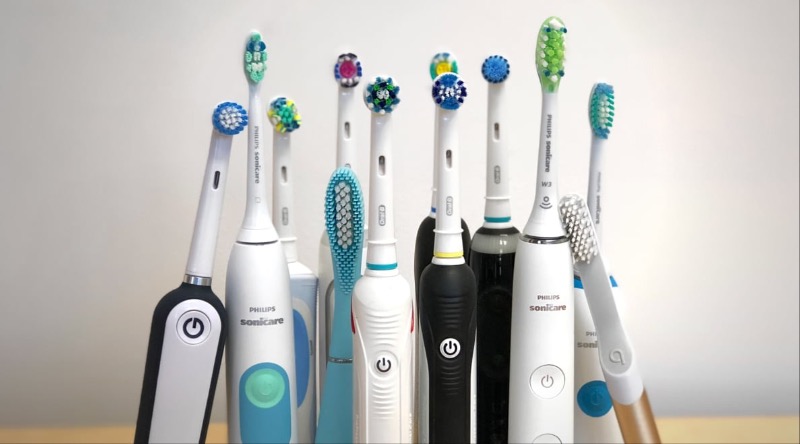 Dropship Electric toothbrushes
Price range: $15 – $30
Supplier:
75. Portable blenders
Another electronic product that you can dropship is portable blenders. In recent years, thanks to its preeminent features, portable blenders have emerged in people's daily life, especially busy individuals who still want to maintain a healthy lifestyle. These products are real-time savers and extremely helpful to make fresh and delicious smoothies, which can be easily carried around everywhere, whether going on a trip or working at the office. To compete with other competitors, selling quality products at reasonable prices is highly recommended.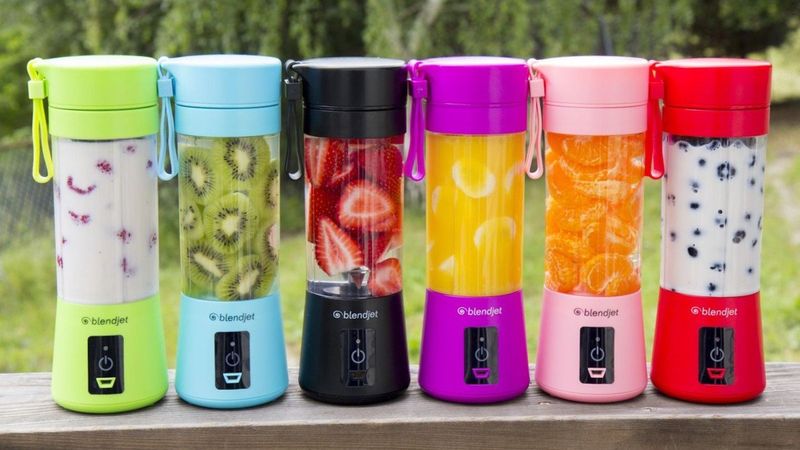 Dropship Portable blenders
Price range: $10 – $25
Supplier:
76. Air fryers
Although air fryers were launched in 2010, it has only become well-known in the last few years with an annual growth rate of 10.7%. Air fryers can be used as a replacement for deep-fried cooking methods, which provides better health benefits to its users, especially those who want to lose weight or have diabetes. In comparison to deep-frying foods, foods that are cooked by air fryers have less than 70-80% in calories and fat. Although some big brands such as Phillips, Breville are dominating the market, you still have a chance to sell more affordable air fryers.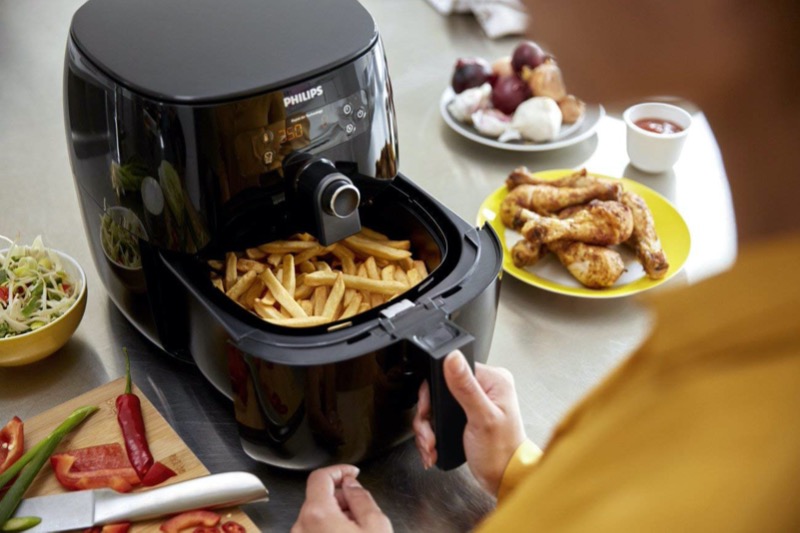 Dropship Air fryers
Price range: $50 – $90
Supplier:
77. Humidifiers
If you still consider getting into an electronics-related niche, dropshipping humidifiers is an excellent idea as these products are gaining popularity these days. The use of air conditioners causes dry skin and throat, which makes people susceptible to respiratory diseases such as colds, flu, sinusitis, etc. That's when a humidifier is needed. It helps maintain the balance of humidity, and moisten the air to prevent dryness. It is really tough to compete with others on quality because most people drop ship from one source, but you can stand out of the crowd by providing exceptional customer service.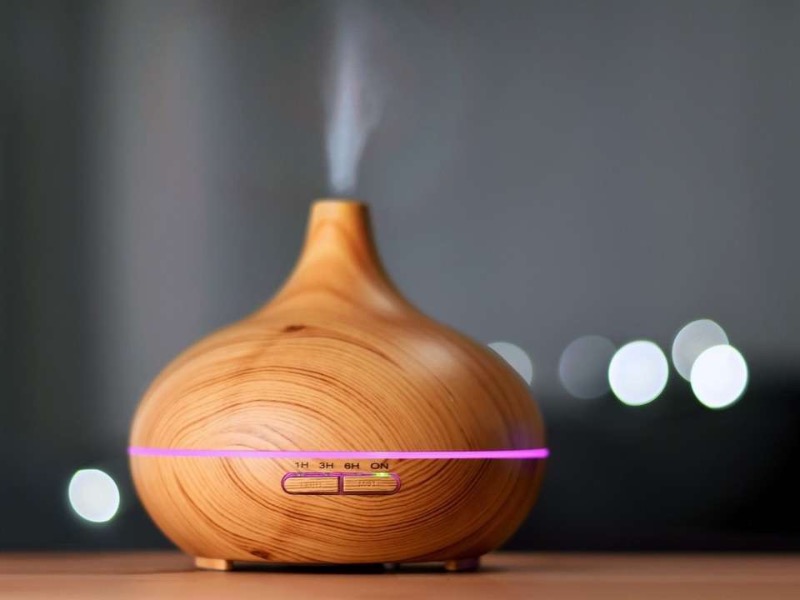 Dropship Humidifiers
Price range: $15 – $30
Supplier:
78. Air purifier
As same as humidifiers, Air purifiers are impressively popular among families in this modern world. Nowadays, not only water but also the air is polluted at an alarming rate, which is becoming a concern of many people. These problems led to the rising demand for air purifiers (the global market value of air purifiers was more than $10 billion, with a CAGR of 10%). An air purifier is a device that filters away fine dust, bacteria, and viruses that cause disease in the air, which helps people to get fresh and clean space.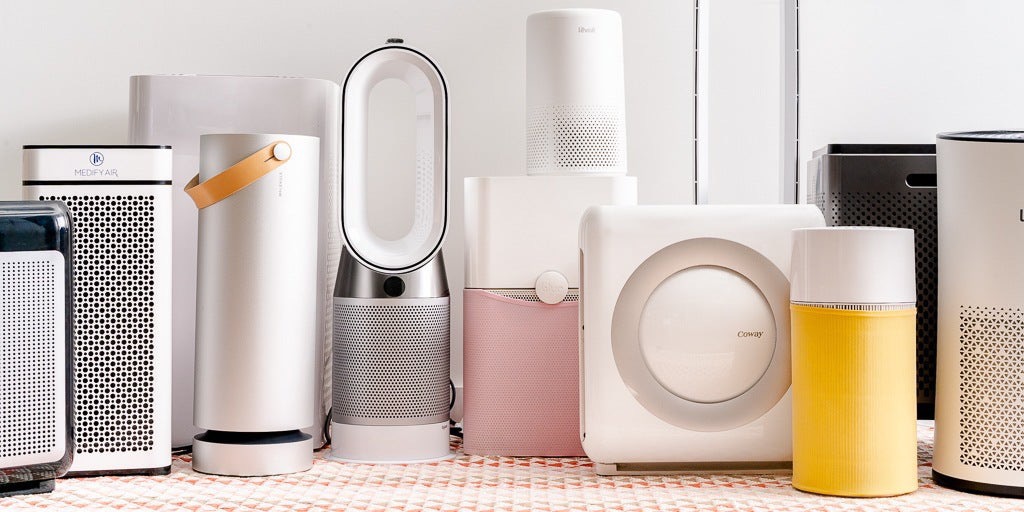 Dropship Air purifiers
Price range: $40 – $150
Supplier:
79. Wireless phone chargers
The list of top dropshipping products will be a defection if we do not mention wireless phone chargers as the global market for these trending products will be looking forward to hitting $40 billion by 2027. People are fed up with regular chargers and love wireless ones because wireless charging devices provide a safer and faster way to power various types of smartphones, without cables and cumbersome charger cords. That's why you should set your mind at rest that the demand for these products will definitely increase.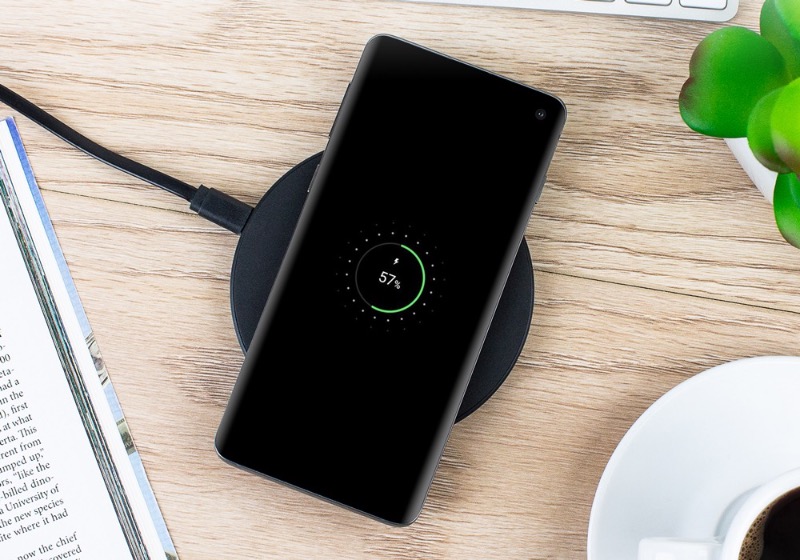 Dropship Wireless phone chargers
Price range: $5 – $30
Supplier:
80. Robot Vacuum cleaners
In the 4.0 technology era, to decrease the burden of housework, robot vacuum cleaners were invented to relieve people out of their load. By providing utility, it is no surprise that more and more people are interested in buying these products (the compound annual growth rate is 17.7%). With some simple touches on smartphones, people can control the vacuum, let it clean every corner in their houses while they can spend time doing whatever they want. Although some long-standing brands control this crowded market, you still can make money if you know clearly your target market segments.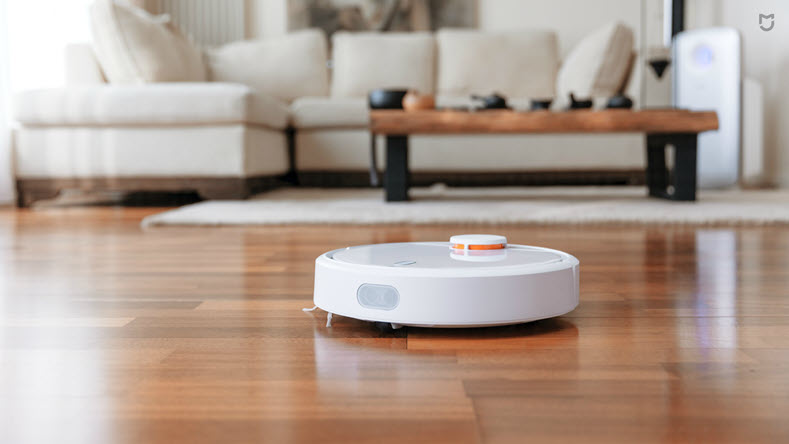 Price range: $120 – $300
Supplier:
81. Portable Vacuum Cleaners
Another business idea that your online store can implement is selling handheld vacuum cleaners. Without the tangled cords, these products are really convenient to clean anywhere that other vacuums cannot, such as dead corners of houses, backseats of cars, laptops, ceiling fans, etc. Moreover, Portable Vacuum Cleaners have a high margin and can be used year-round, the demand will not go down so that you can sell them continuously.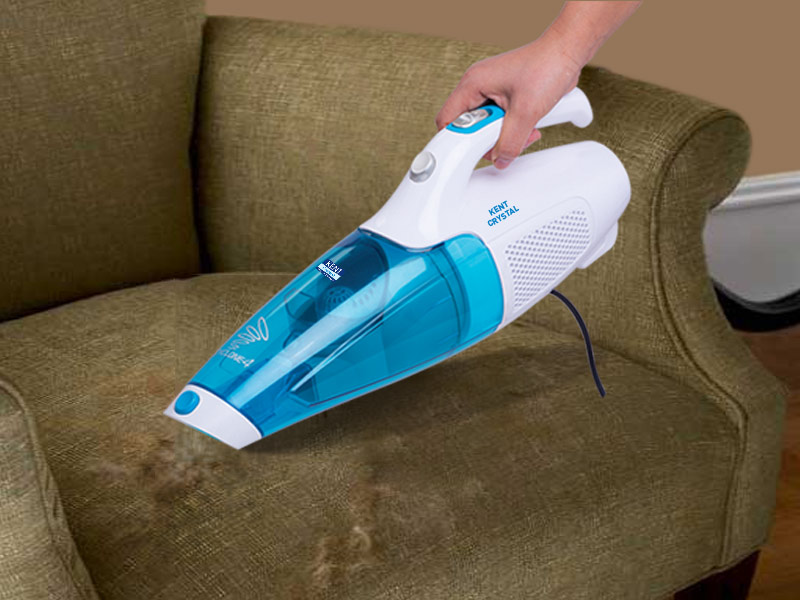 Dropship Portable Vacuum Cleaners
Price range: $15 – $30
Supplier:
82. Home Coffee Machines
If you are interested in small kitchen appliances, Home coffee machine is the perfect choice for dropshipping. Although these things have been on the market for quite a long time, we can clearly see the stable upward trend in the last four years. For coffee addicts, having a home coffee machine is a must as it not only brings convenience but also saves tons of money. As coffee is always in the top 2 of the most consumed beverages globally, you can feel secure that the demand for home coffee machines will rise steadily. We believe this is one of the best dropshipping products to sell online from home.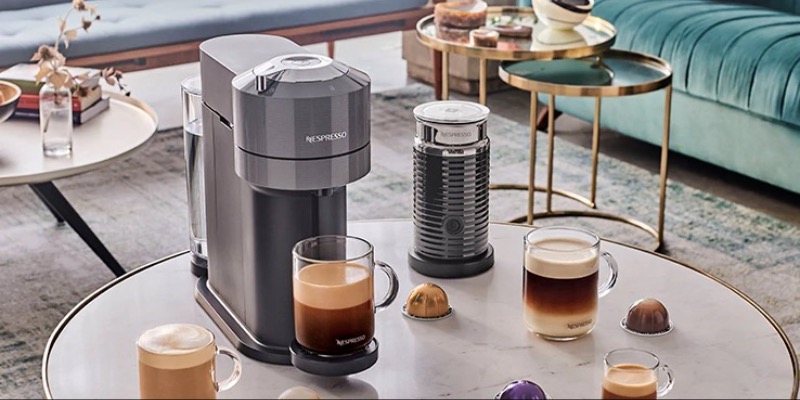 Dropship Home Coffee Machines
Price range: $30 – $100
Supplier:
83. Automatic Pet Feeder
Automatic Pet Feeder is another profit-making product that you can consider to dropship. For pet owners who are always busy working from early mornings till late nights, or going away on business, Automatic Pet Feeder is an ultimate solution that helps them feed their pets on time, with the right portion as setting up. Some products even have voice-recording and playback features. With the tendency that people are spending more and more money on their pets, selling these products will guarantee success.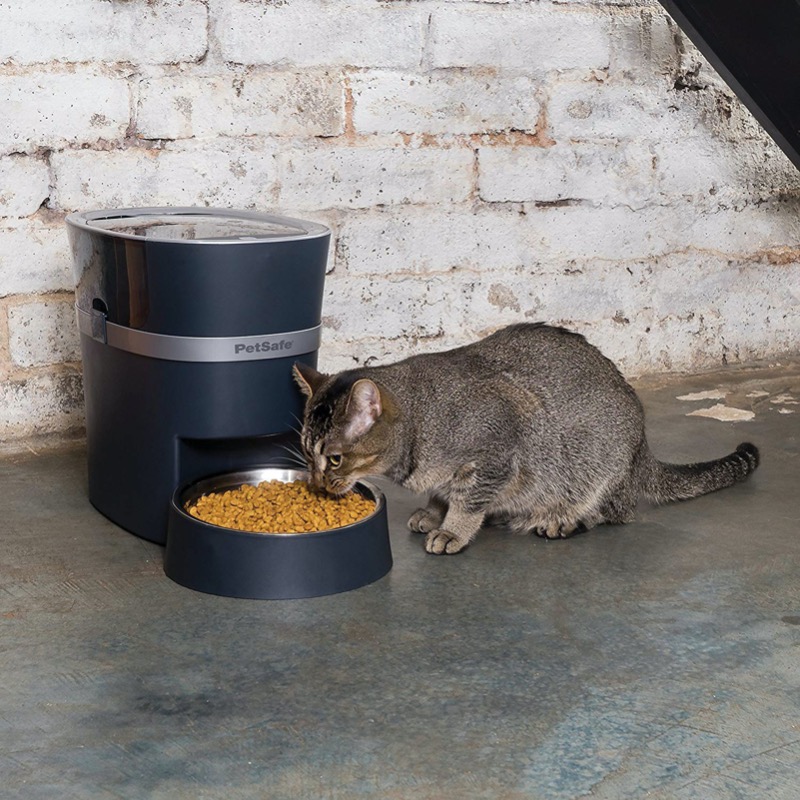 Dropship Automatic Pet Feeder
Price range: $20 – $40
Supplier:
84. Wireless Earphones
Similar to wireless phone chargers, wireless earphones have gotten into their stride for the last couple of years. Until now, that demand has not cooled down yet. What's more, the market size will increase by more than $150 billion by 2024. Without the tangled cords, people can use them every time and everywhere, even when exercising at the gym. By selling lower-priced earphones compared to other brands, your business can rule this new playground.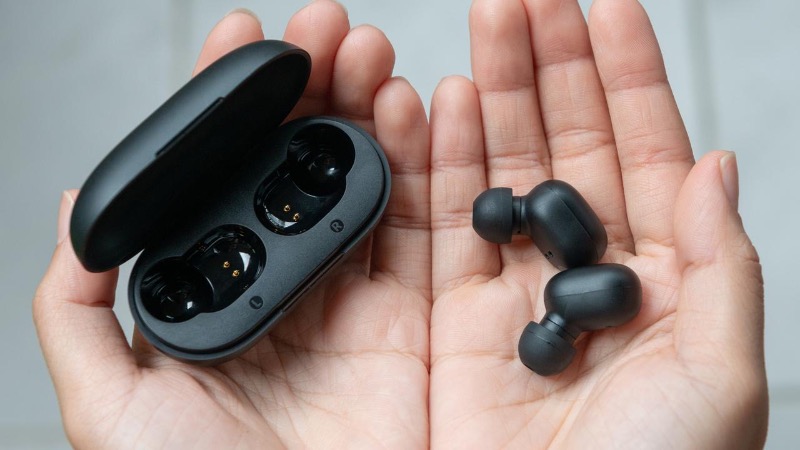 Dropship Wireless Earphones
Price range: $5 – $15
Supplier:
85. Shoe dryers
If you need more business ideas about products to sell online from home, you may think about Shoe Dryers because nowadays, people and sneaker-lovers are likely to spend money to protect their shoes more than ever. These products are even becoming more popular in rainy seasons so that you can sell them to people in tropical countries. Applying the modernity of technology, Shoe Dryers have a super-fast drying function, which will emit antibacterial ultraviolet rays, help shoes stay dry, and also eliminate unpleasant odors.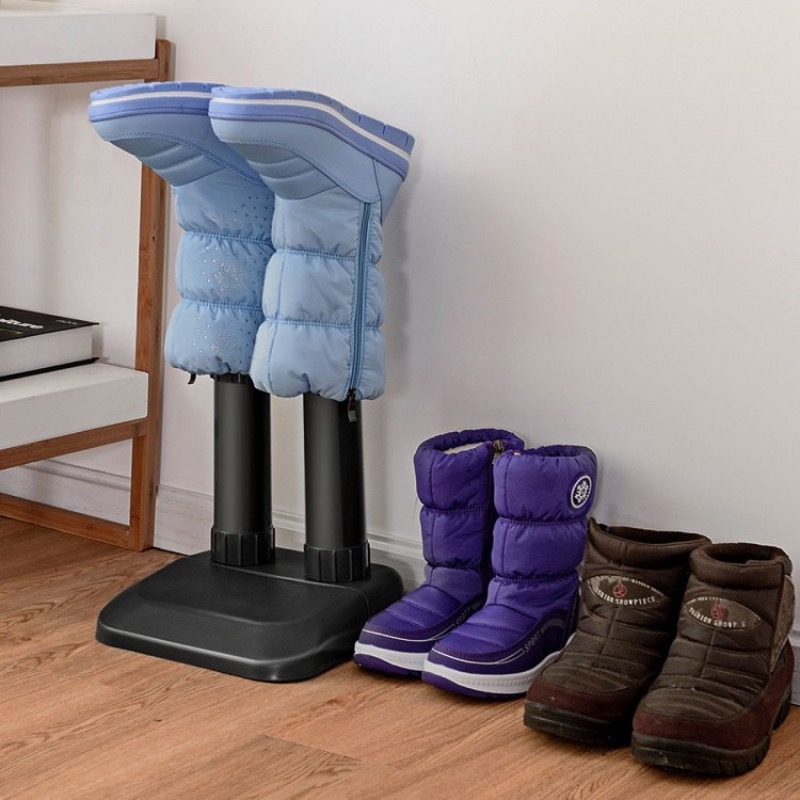 Dropship Shoe dryers
Price range: $4 – $20
Supplier:
86. Smart Watches
Currently, the demand for smartwatches is significantly rising, due to their monitoring capabilities and other remarkable features such as tracking activities, sending reminders, etc. $108 million is a predicted number of shipments volume of the global smartwatch market by 2024. Meanwhile, its yearly growth rate is 19.6%. These statistics demonstrate that the trend of using smartwatches will not disappear anywhere soon, so it is your time to jump into this lucrative market.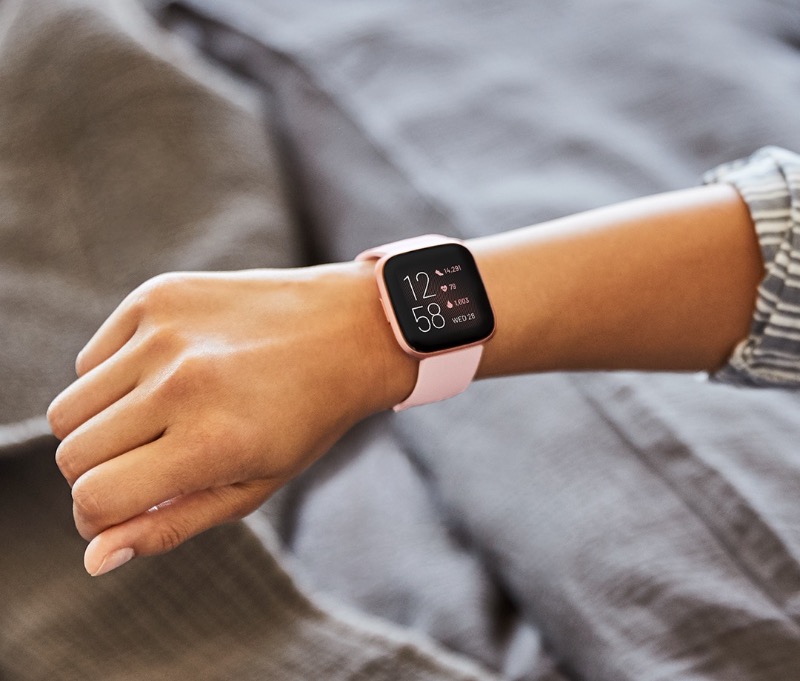 Dropship Smart Watches
Price range: $25 – $50
Supplier:
87. Laptop Accessories
The popularity and demand for laptop accessories have been noticed for such a long time, but it has really exploded since people have to work from home because of COVID. Laptop Accessories such as wireless keyboards, mouses, laptop stands, etc are widely used to enhance the use of laptops. There is no doubt that there are many E-Commerce stores selling Laptop Accessories, but if you can provide a wide range of quality products for people to choose from, you still can stand out from the crowd and make good money.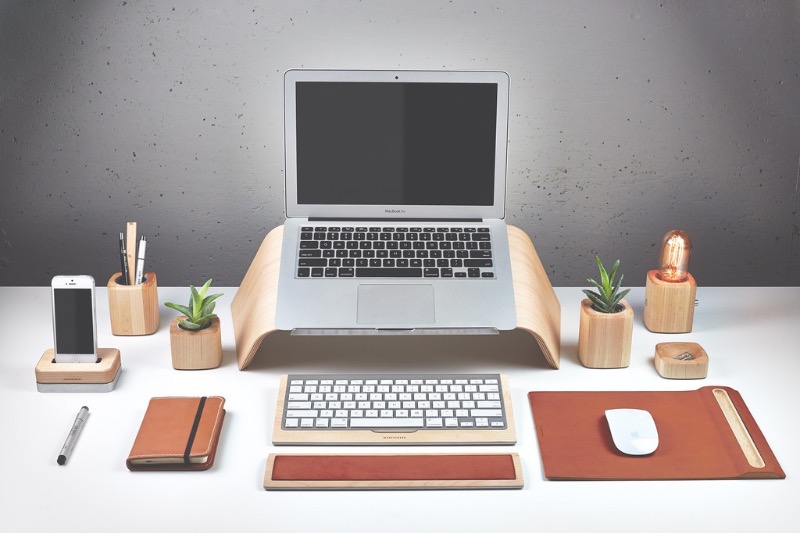 Dropship Laptop Accessories
Price range: $5 – $20
Supplier:
88. Fitness trackers
Since Fitbit introduced its Fitness trackers to the public in 2008, Fitness Trackers have gone a long way to conquer consumers and finally has really boomed in sales and demand for the last five years. By 2027, the market value of fitness trackers is forecasted to reach USD 91 billion. True to its name, these products are well-known among both professional and amateur fitness enthusiasts as it helps them to track heartbeats, running distance, step count, burned calories, etc. It will be challenging to compete with bigger rivals in terms of quality, but you can be competitive on price.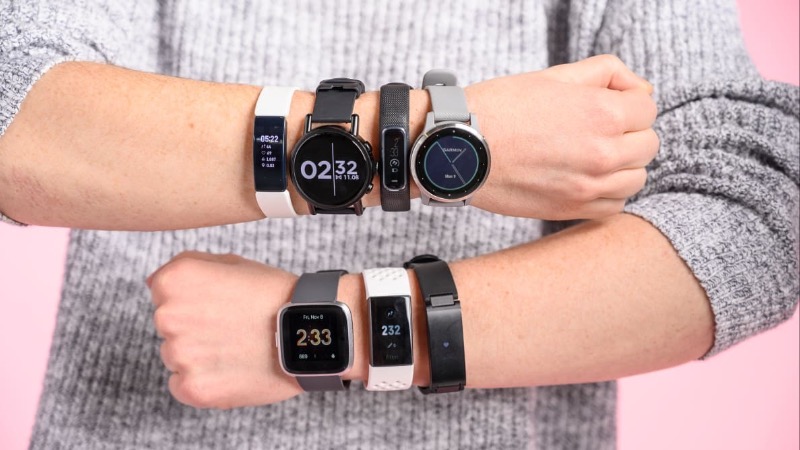 Dropship Fitness trackers
Price range: $12 – $25
Supplier:
89. Car phone holders
Another profit-making products to sell online from home by dropshipping method is Car phone holder. With the development of technology, most people always depend on digital maps to find ways. But, holding phones when driving is extremely dangerous and inconvenient, especially in some countries, it is prohibited. There are many types of holders you can sell, from Jelly Grip Vent Mount, Adjustable Cradle, etc. As these products solve the most common problems of people when driving, you can rest assured that the demand for the product will never go down.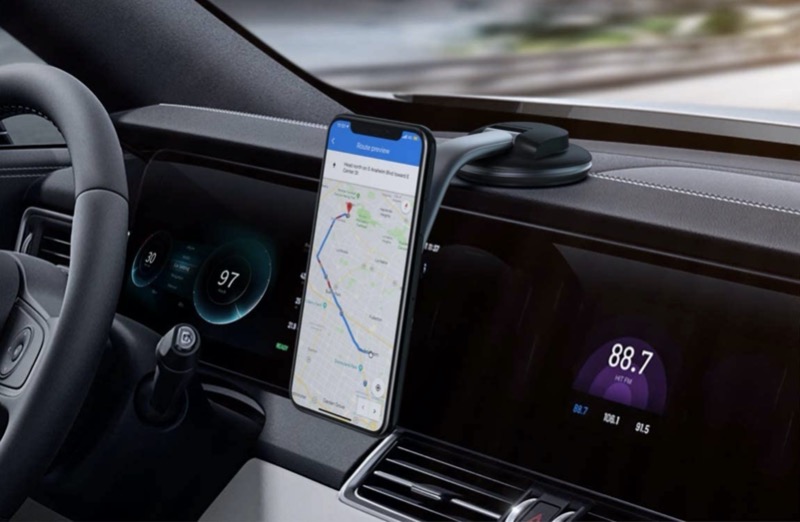 Dropship Car phone holders
Price range: $5 – $20
Supplier:
90. Phone tripods
With the rise of live streaming as well as vlogging, tripods for iPhones and other types of smartphones have become trendy in the past few years. People, mainly social media content creators, need these products to produce videos/short clips hands-free. With the number of Tiktok users increasing (TikTok users have grown 5.5 times in 18 months) and the growth rate of Live-streaming content is 25% per year, the demand for phone tripods will continue to go up. So it is your golden chance to make money.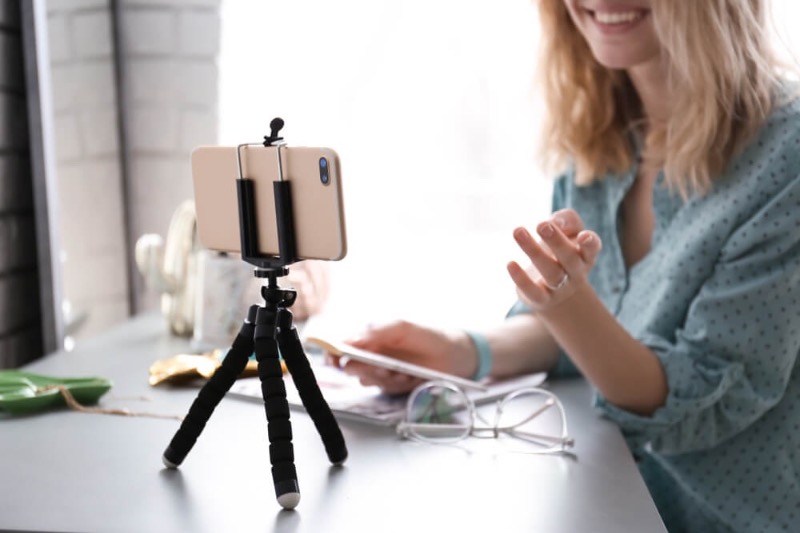 Dropship Phone tripods
Price range: $15 – $30
Supplier:
91. Baby carriers
One of the most money-making dropshipping ideas is to trade baby carriers if you want to tap into the baby care niche. Due to the 'attachment parenting' trend, the interest in buying and using baby carriers has gained more popularity. There are three main types of carriers that you can sell, including wraps, slings, and structure carriers. Even though the market is 'ruling' by big brands like BabyBjorn, LiLLe, their prices are extremely expensive and not affordable for many parents. This gives you a chance to target lower-income households.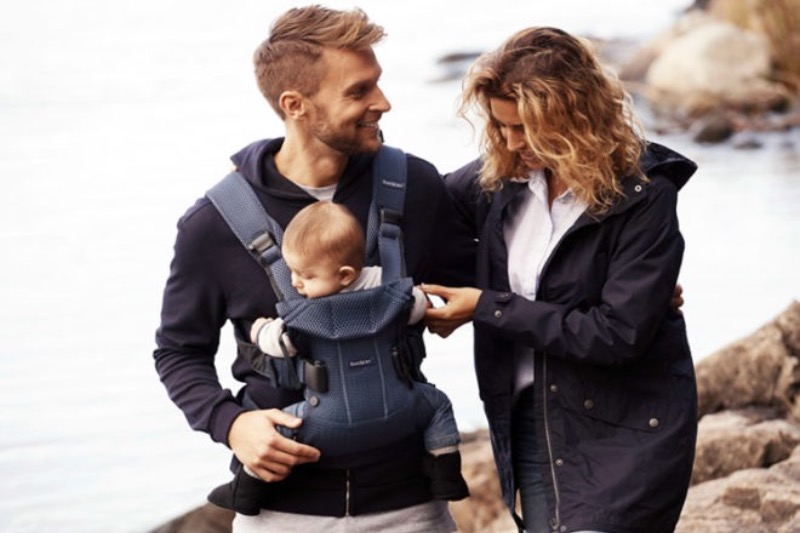 Dropship Baby carriers
Price range: $25 – $40
Supplier:
92. Eco-friendly products
In recent years, since people's perceptions about environmental protection rise, the uses of eco-friendly products have increased expeditiously. The demand for environmentally sound items will grow even more as people want to preserve the planet Earth more than ever, and there are not too many competitors right now, so you can start selling these products right away. You should offer a wide range of products, from biodegradable bags, bamboo or metal straws, rechargeable batteries, recycled toilet paper, bamboo cotton buds, reusable coffee cups, etc.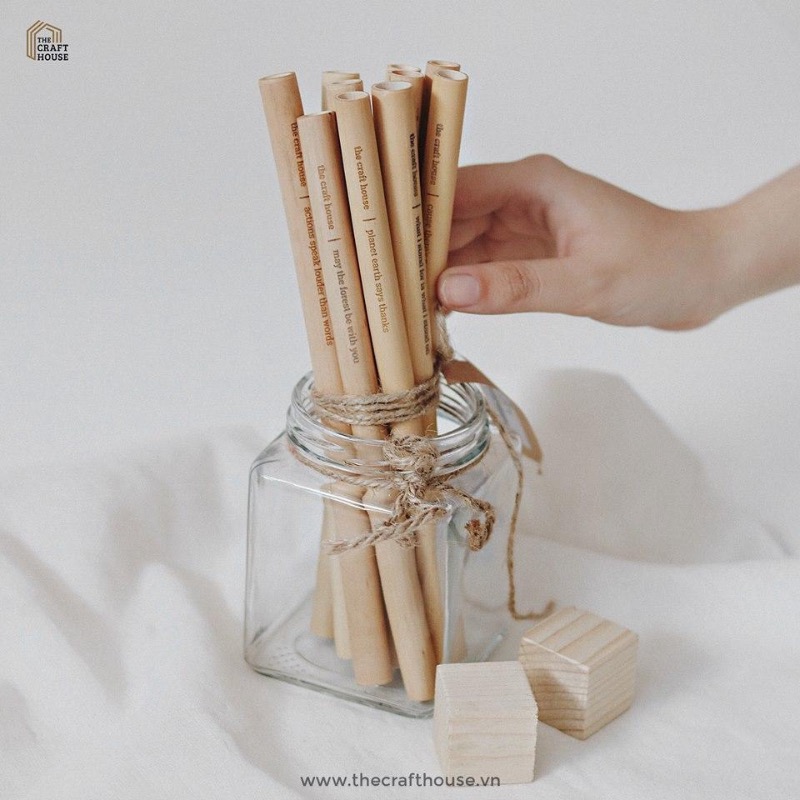 Dropship Bamboo straw
Price range: $2 – $6
Supplier:
93. Bedding set
With the global market value of home bedding being forecasted to reach $147 billion by 2028, bedding sets is another business idea you can consider. This product has never been out of the top trending, as every family needs bedding sets for their bedrooms, for both hygiene and decorative purposes. To gain a strong foothold in the market, you should do market research to know trending styles and materials that people love at the moment.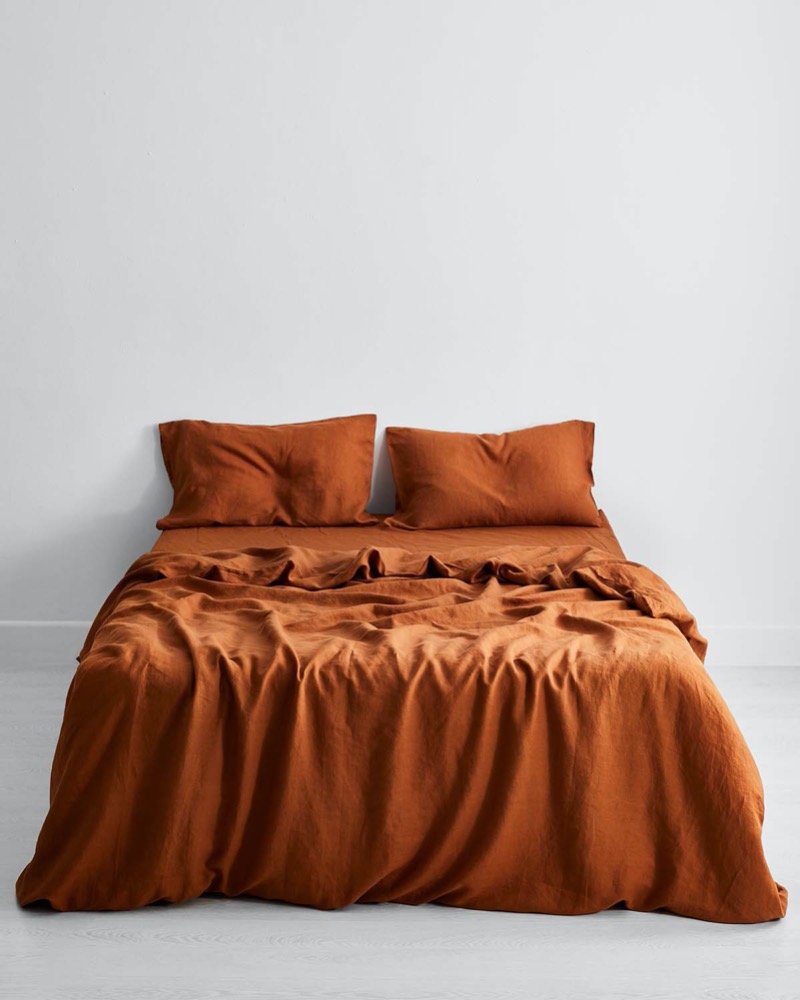 Dropship Bedding set
Price range: $15 – $35
Supplier:
94. Rugs and carpets
If you are looking for a product in the home decor niche, rugs are worth discovering. The demand for this product has increased steadily over the years, with a compound annual growth rate of 4.75%. People always want to buy rugs because of many reasons. It is not only used for decorative purposes but also protects the floors and other furniture. Some trending types of rugs you may want to sell, include Beni Ourain Moroccan, Persian, Faux Fur, Kilim, Cowhide, Berber, etc.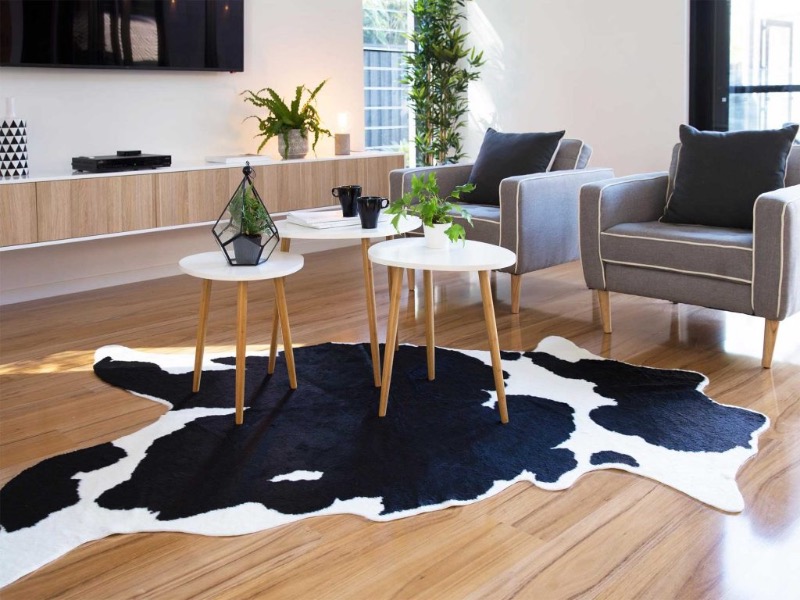 Dropship Rugs and carpets
Price range: $10 – $40
Supplier:
95. Cleaning tools
Although cleaning tools demand reached its peak in 2020 when COVID 19 was raging, the trend of buying cleaning tools is still there as in many countries, people still have to stay at home working. The more people stay at home, the more they need to buy cleaning products for their houses. To meet this high demand, your online store should have plenty of types of trending cleaning products, from microfiber floor mops, scrapers for dishes, rubber brooms, multipurpose cleaning brushes to scrubbing pads.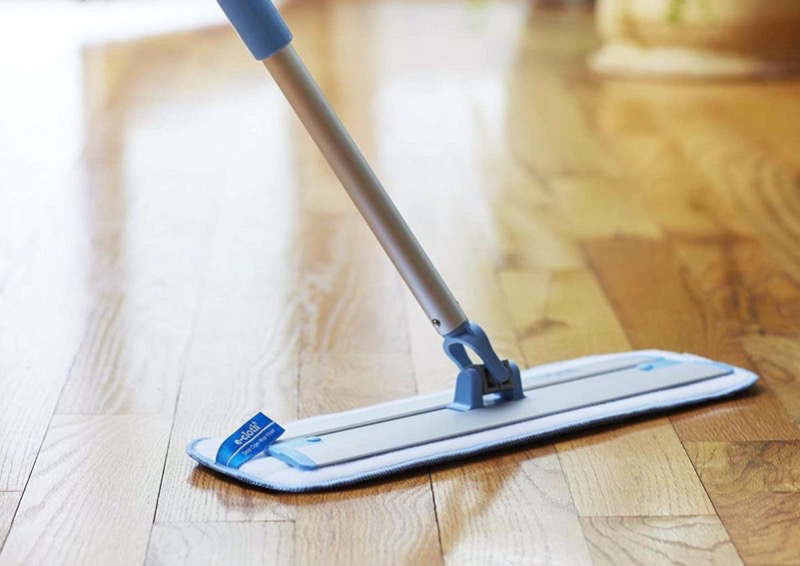 Dropship Cleaning tools
Price range: $10 – $30
Supplier:
96. Cake decorations
Other Aliexpress dropshipping products that your business can focus on are cake decoration accessories. In recent years, cake decorating has taken to new levels and is constantly being on top topic, with the support of unique cake decoration items. To accommodate numerous requests, you'd better offer different types, styles, and colors of cake decoration items such as balloons, cake toppers, animal cake toppers, edible leaves, dried flowers, etc.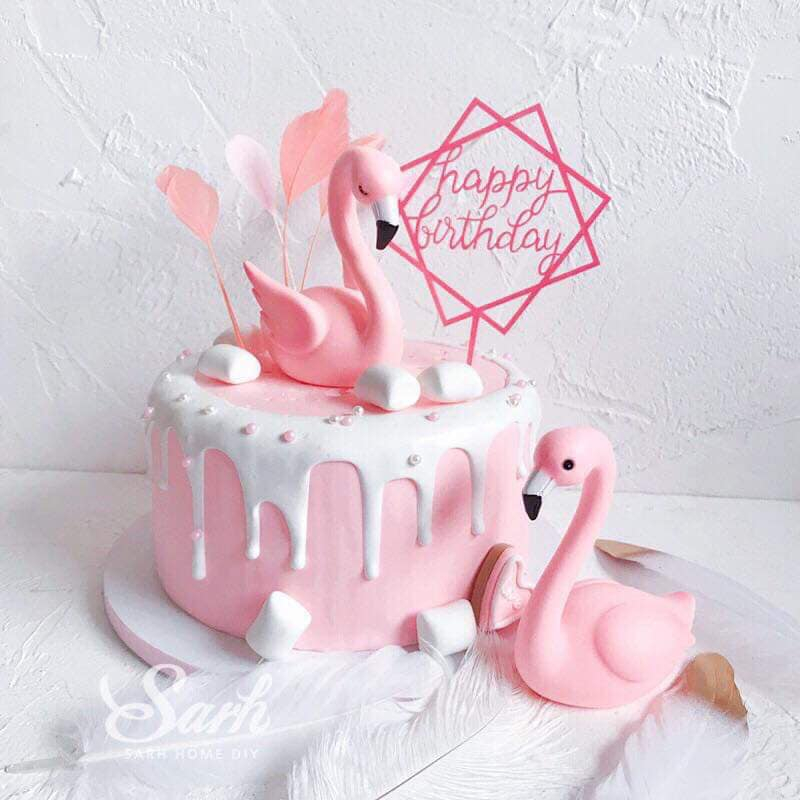 Dropship Cake decorations
Price range: $1 – $10
Supplier:
97. Storage containers
The demand for home storage containers, especially shoe boxes, is stably growing all over the years. Because these products are high-margin, selling storage containers might be an excellent idea for a newbie entrepreneur like you. With various types of storage containers, including microwave-safe food boxes, shoe boxes, cardboard/plastic boxes, underbed boxes, and a wide range of sizes, your E-Commerce store will meet the needs of all consumers.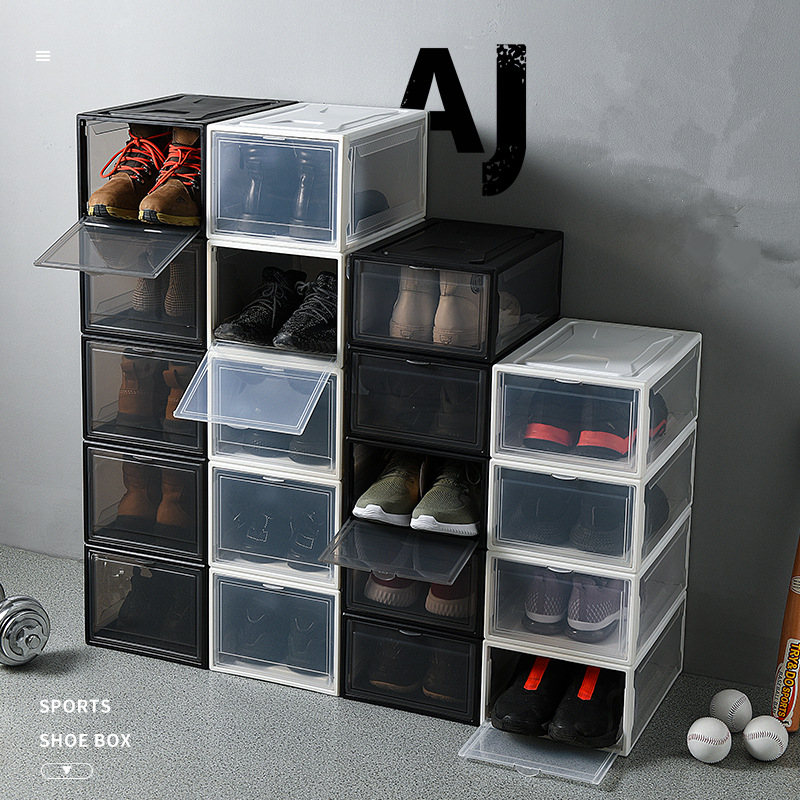 Dropship shoeboxes
Price range: $10 – $30
Supplier:
98. Led lamps
With the LED lighting market will account for $55 billion by next year (the annual growth rate is 13%) and the fact that people start thinking about energy efficiency and supporting sustainability, selling LED lamps is a brilliant idea. One thing unique about this type of lamp comes with some fascinating designs, such as moon lamps, 3D novelty illusion LED lamps, photo lamps, etc. You can have some motivation through Zucker and Vidal's story, who had built a booming LED business with $52 million in sales in 2016.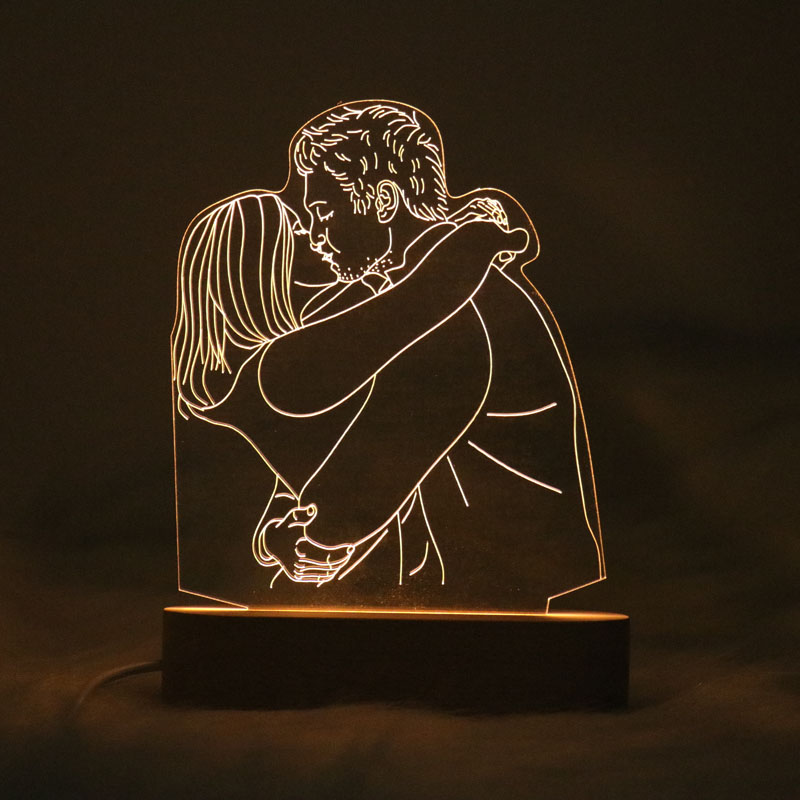 Dropship LED lamps
Price range: $30 – $60
Supplier:
99. Pet carrier
If you are interested in getting into a pet accessories niche, a trending product that you can examine is Pet carriers. As these products help pet owners to carry their pets around hands-free, in the most fashionable and enjoyable way, the want for them is stably rising. You can offer a variety of pet carriers with different sizes, colors, and materials to meet more comprehensive customers' demands, from backpacks, handbags, slings to pet travel crates.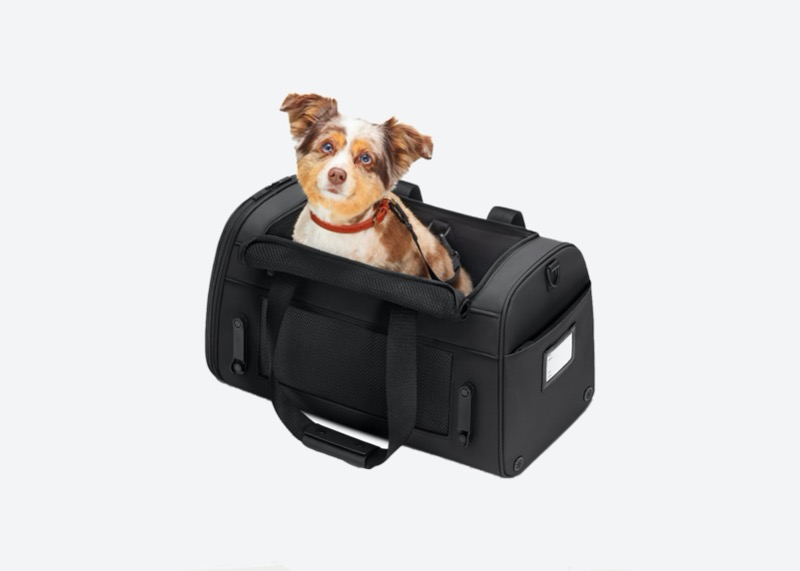 Dropship Pet carrier
Price range: $15 – $30
Supplier:
100. Pet bathing tools
Another pet-related product to sell online from home is pet bathing tools. Instead of taking their pets to the spa, people are more likely to bathe their pets by themselves at home for money-saving and convenience. That is when pet bathing tools come in and show their uses. Although there are some strong competitors like Aquapaw, Rimposky, etc, you still can enter the market and get profit by providing quality Pet bathing tools at a lower price to target lower-income personals.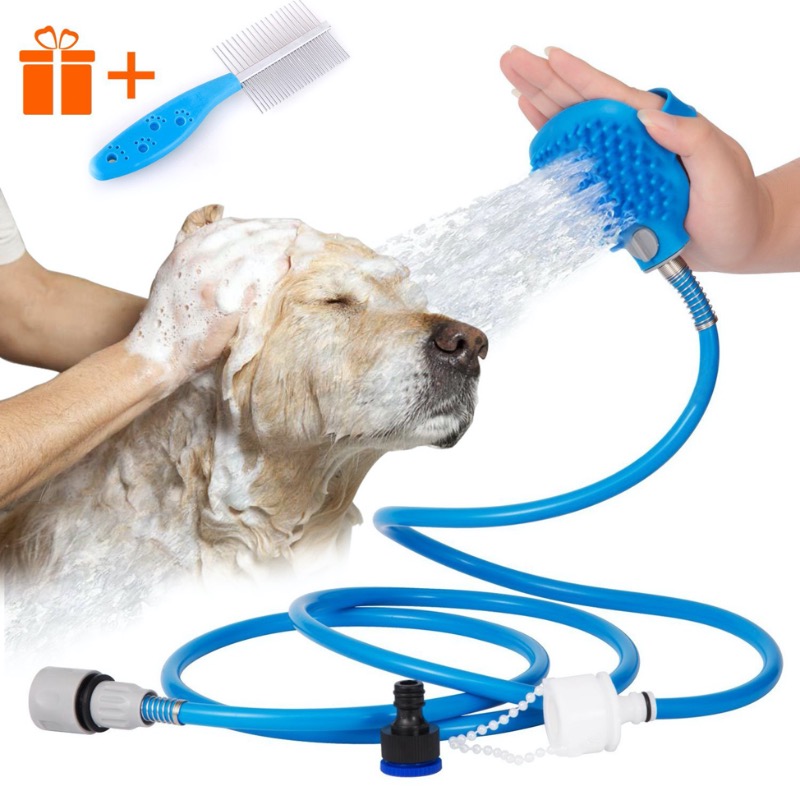 Dropship Pet bathing tools
Price range: $8 – $15
Supplier:
101. Slime
Since 2016, slime has taken the whole world by storm. Until now, that trending product still remains incredibly famous, that is why you should consider adding slime to your online store. Slime has been well-loved by many people because slime can be regarded as a sort of 'sensory play', which engages human senses, stimulates calming effect, and releases emotions. You will please many customers by providing different types of slimes and scents, such as Edible Fluffy slime, butter slime, sand slime, crunchy slime, etc.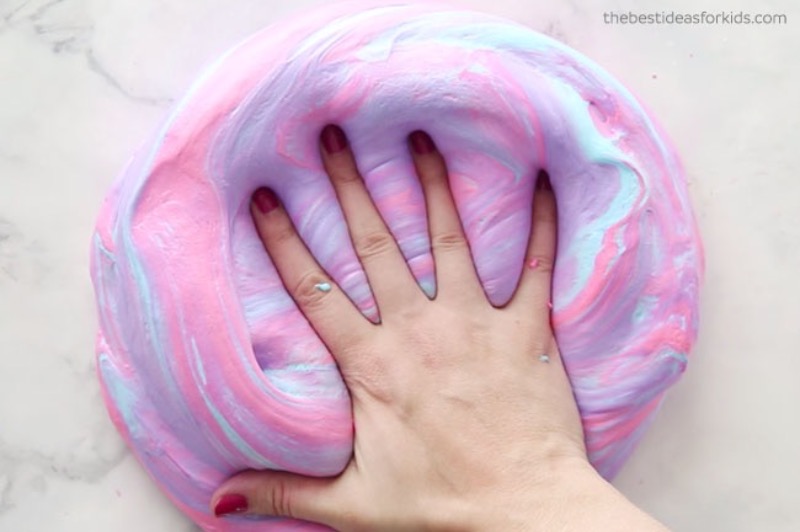 Dropship slimes
Price range: $3 – $10
Supplier:
Time to start selling
Now that you know about the top 101 trending products to sell online from home, including DIY and dropshipping products. Let's start by choosing a product you like and making more money today!
Follow us on Facebook, Twitter, Instagram, and LinkedIn to be informed about the latest news and information about Magento and Magento extensions.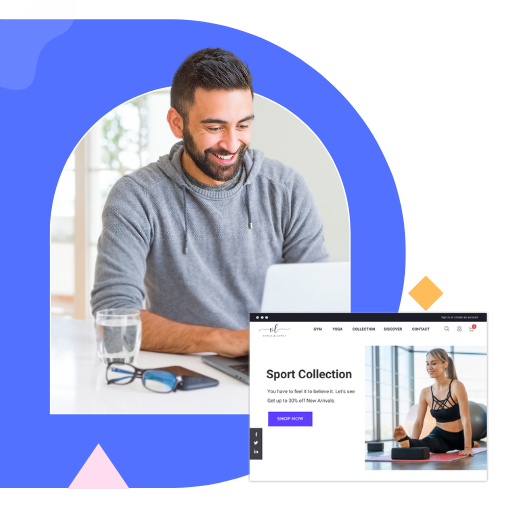 Try FREE Magento Page Builder demo today
Looking for a Magento 2 page builder that helps you create any beautiful eCommerce page layout with no coding required?
Magezon Page Builder can help!