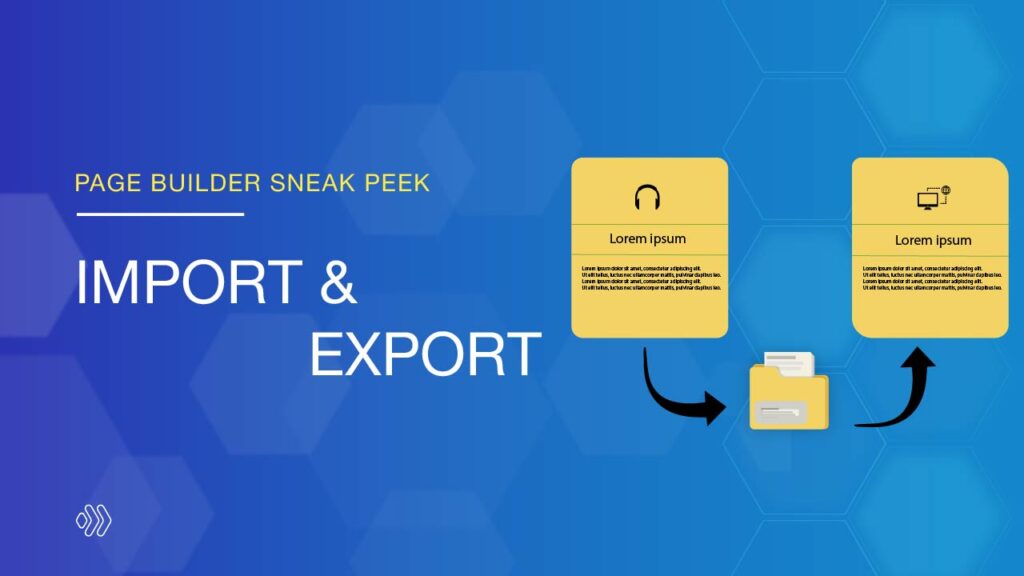 You wasted a ton of time in creating the same content on many websites, didn't you? Don't worry! This problem will be solved with our improved version of the Shortcode feature. It's renamed Import & Export.
This handy feature will help you speed up your workflow by allowing you to export your Page Builder content from one website and then import it into another. It's even possible to export and import user role settings between sites. Let's dive into today's sneak peek to learn about the updates in detail!
Import & Export Library Items
The Layout Library is a time-saving tool for building multiple pages, as it allows you to save your favorite layouts, elements, or rows for later use. Here you can export the entire library at once or select specific items to export.
After the export process has been completed, a JSON file will be downloaded automatically to your computer. You can use this file to import the exported library items into a new website.
Note: This feature will be rolled out in the next update of the upcoming Page Builder new version.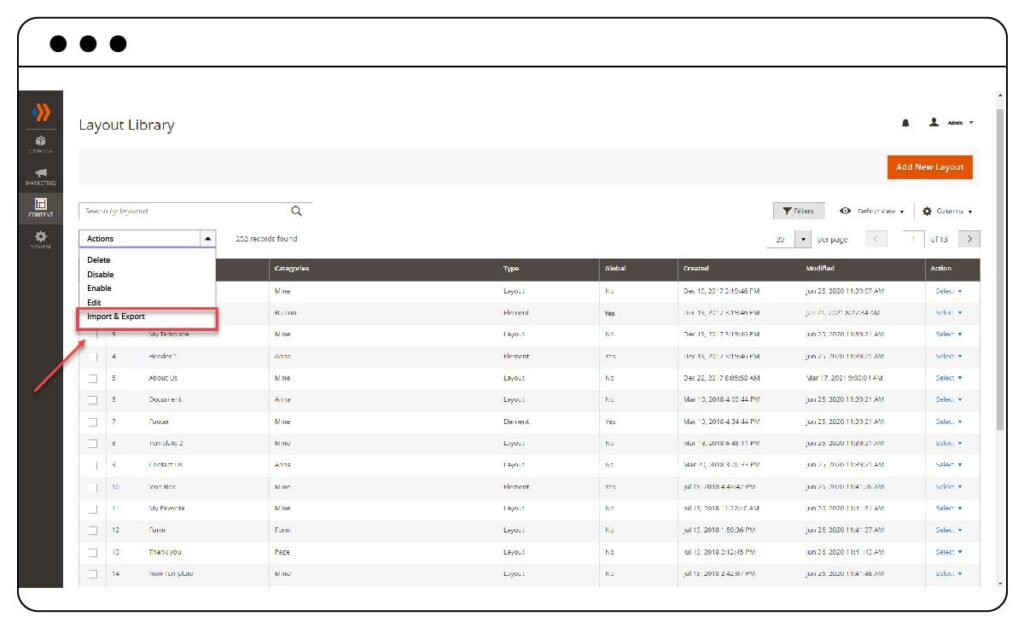 Import & Export an Entire Content
In addition to importing and exporting Layout Library items, you are able to export the whole content within the builder interface. Simply, click the Portability icon in the navigation bar and click the Export Page Builder Layout button inside the Export tab. After that, your browser will automatically download a JSON file that can be imported into another page.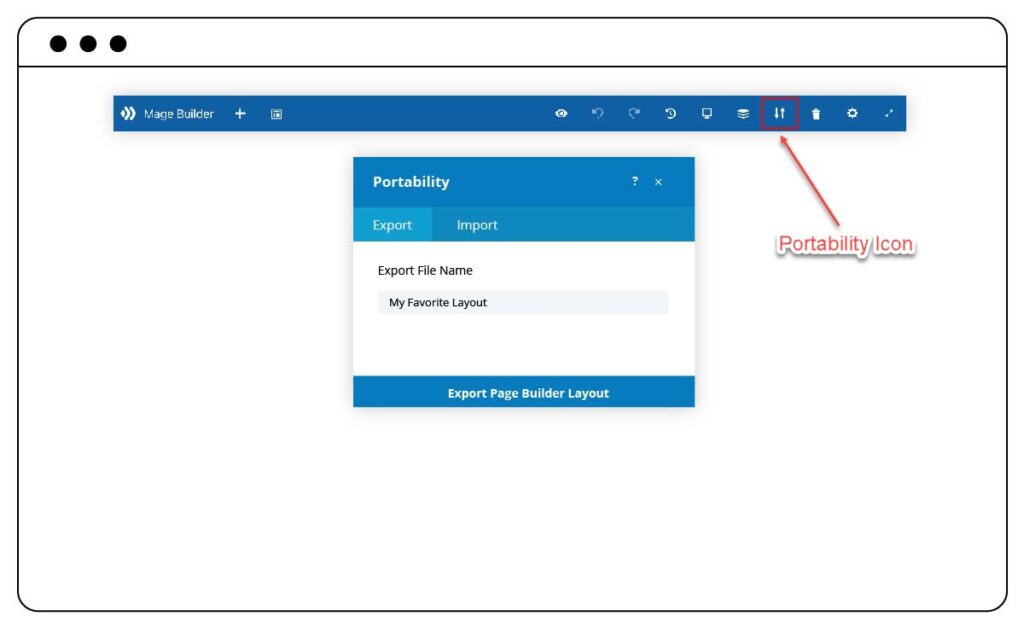 If you would like to import the JSON file, just access the Portability modal as mentioned above. Or drag the file from your computer directly into the builder, which will open the Portability modal too.
In this modal, you will be given three options: Replace Existing Content, Download Back Up Before Importing, and Import Presets. Once you choose to Replace Existing Content, your current content will be replaced with the imported one. Nevertheless, when you leave the Replace Existing Content checkbox unticked, the imported content will show up right below your current content. If you tick Download Back Up Before Importing, your browser will automatically download a JSON file before your existing content is replaced with the imported file. Besides, Import Presets gives you the option to include or exclude the global presets which are created in the imported content.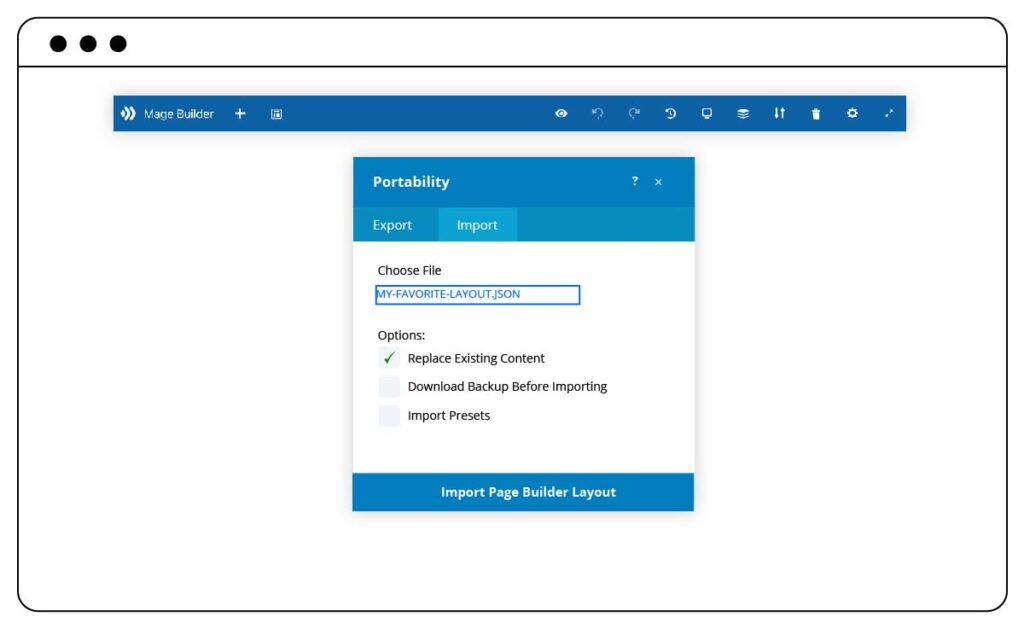 Import & Export User Role Settings
If you read our previous sneak peek about Role Manager, you probably know that Magezon Page Builder's upcoming version allows you to control what user roles can do or cannot do within the builder. Furthermore, you are able to export the current role settings and then import them to another site thanks to the Import & Export feature.
To export your site's role settings, navigate to the Content > Role Manager page in your Magento backend. After you have saved your role settings how you want them, click the portability icon above the Role Manager. This will launch the Portability modal where you can export your current role settings. On the other hand, if you want to import role settings, access the Portability modal and then choose the Import tab.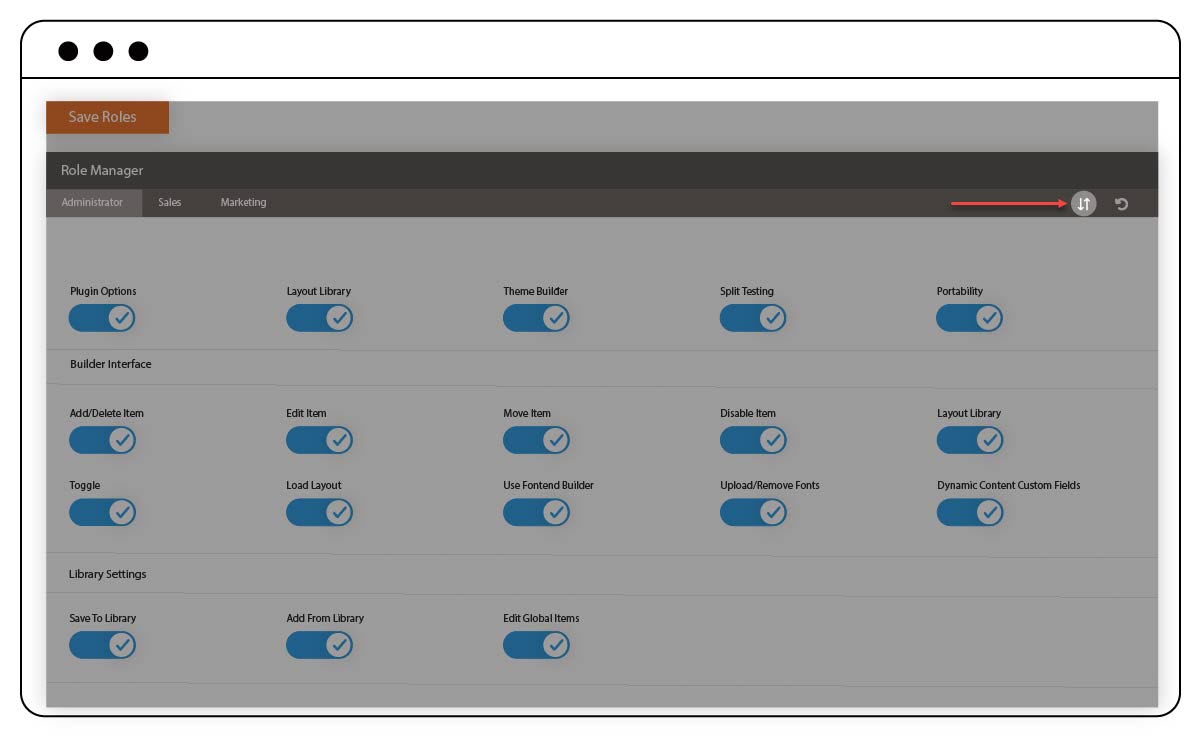 Note: What you see in the sneak peek's illustration images doesn't reflect our final Page Builder that will be published. As the extension is still in development, any change may happen.
Wrap Up
In conclusion, Import & Export is an effective feature that will speed up your workflow. It helps you export your desired content or role settings to import to another website.
What do you think about the new feature? Let us know by leaving a comment below. We are willing to hear your feedback. And don't forget to stay updated with the latest news on our new Page Builder.