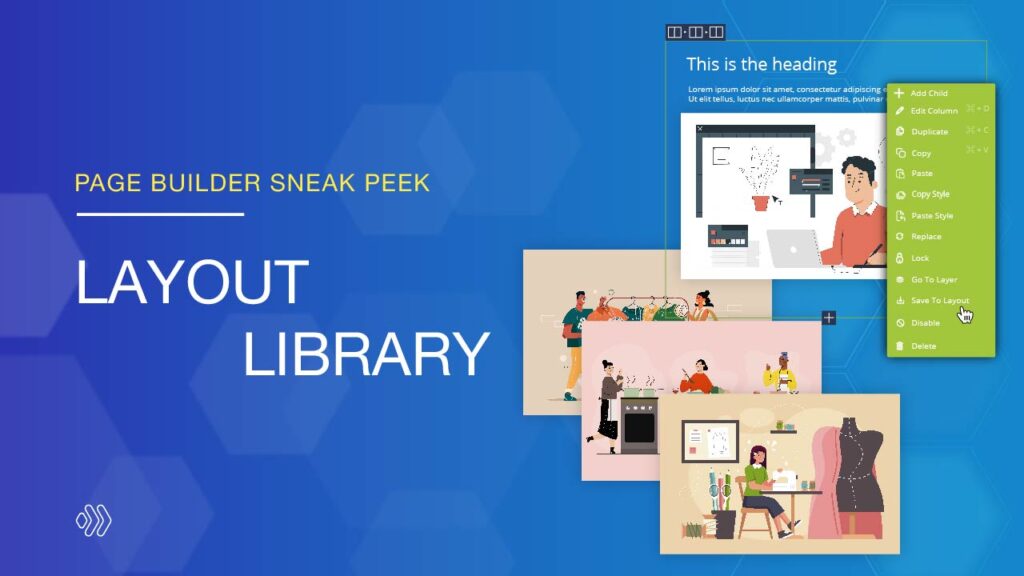 Hi everyone, in this week's sneak peek, we're extremely excited to introduce Layout Library, an upgraded version of Template Library in the upcoming version of Page Builder.
In this update, we will help you save a ton of time in designing pages by saving and managing custom items in the library for later use. Moreover, we will provide a variety of premade layouts that are more beautiful, professionally designed, and for diverse industries. Scroll down to explore this update in detail!
Layout Library
1. What Is The Layout Library?
Simply put, the Layout Library is where you save your favorite layouts, elements, or rows for later use. When you create a page, you can quickly add an element or row which you saved to your library from within the element window. Besides, you are able to add a saved layout from the Layout Library window. Instead of creating an item repeatedly, just save it once to the library so you can add it to any page. Thus, the Layout Library is a way to speed up your workflow and save time in the process of building content.
Other than that, the Layout Library is also a place to contain premade layouts that can be used immediately without having to create the page from scratch.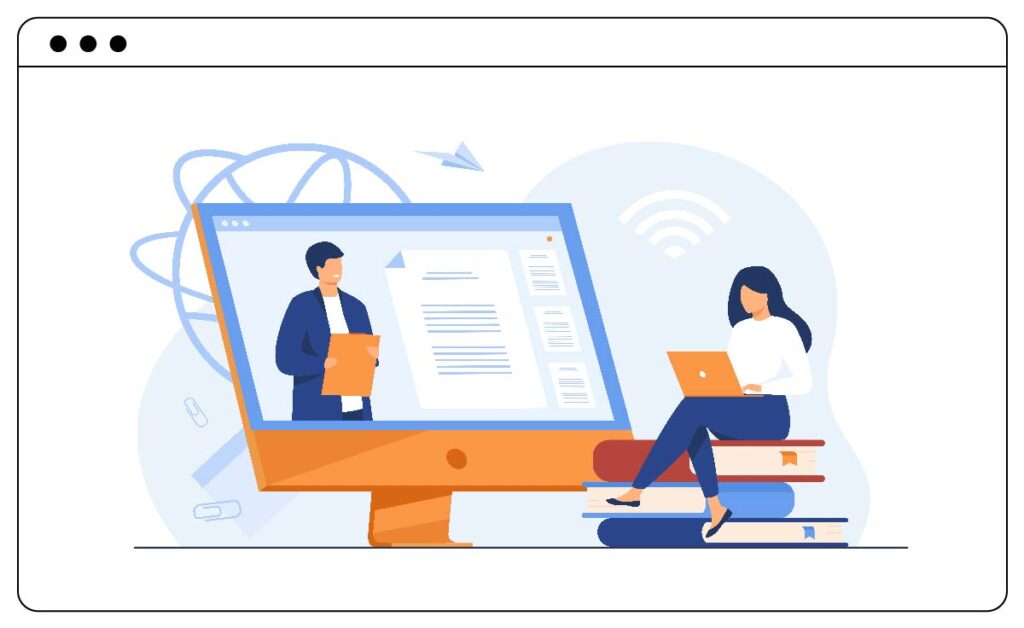 2. Premade Layouts
In the new version of Page Builder, we will create a list of layouts that are more attractive, expertly crafted, and suitable for various businesses. As soon as a layout is applied, you can adjust these layouts by yourself to build your unique page.
To access premade layouts, just click the "Layout Library" icon in the navigation bar at the top of the builder. Premade Layouts are presented as layout packs and each pack contains individual layouts for different pages such as Home, About, Contact, and so on. You may quickly find the layout you need by filtering by category or searching by name.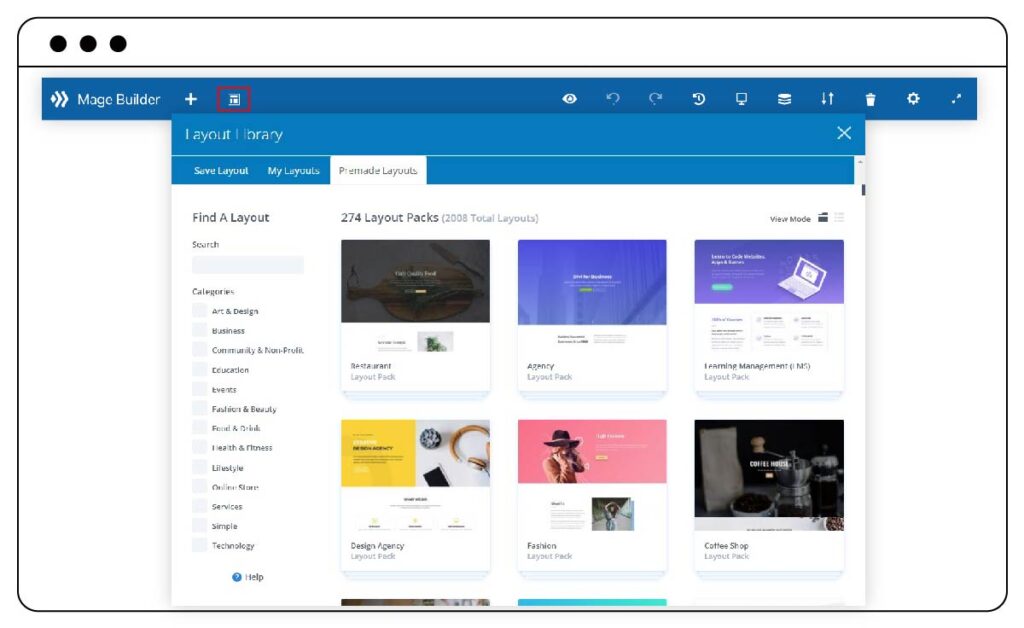 3. Saving New Items To The Library
Whenever you want to add a new item to the Layout Library for later use, simply right-click an element and then choose "Save to Layout" on the drop-down menu to access the "Add to Library" window. Once you access the window, you will be asked to fill out some information about your new library item. First, let's give it a name for easy identification. After that, you can choose to set your item as a global element or not by ticking the box below the "Save as Global" option. To complete, assign the item to your desired categories or you may create a new category to add it to. Finally, click "Save to Library" to finish the process and save the item to the library.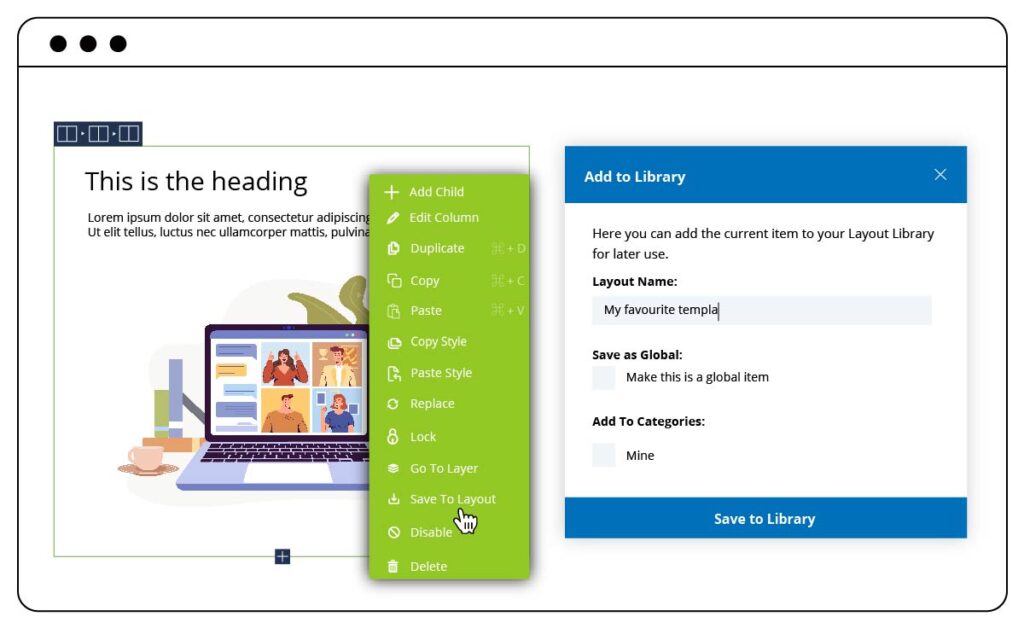 If you want to save a page as a layout in the library, simply click the "Layout Library" icon in the navigation bar at the top of the builder, type a name and click the "Save Layout" button.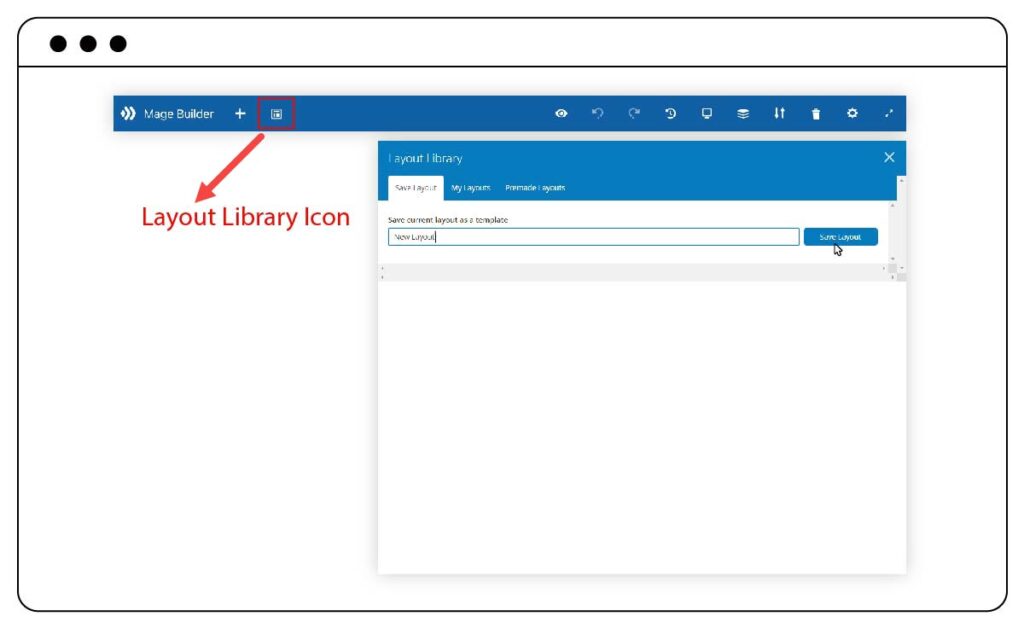 4. Creating & Managing Items In The Library
All your saved items can be managed and edited from within the Content > Layout Library page in your Magento backend. When accessing this page you will get a list of all your library items with their ID, title, type, and so on. You can also edit any item by clicking the "Edit" in the Action column. Additionally, you are able to create new layouts on this page by clicking the "Add New Layout" button at the top right corner of the page.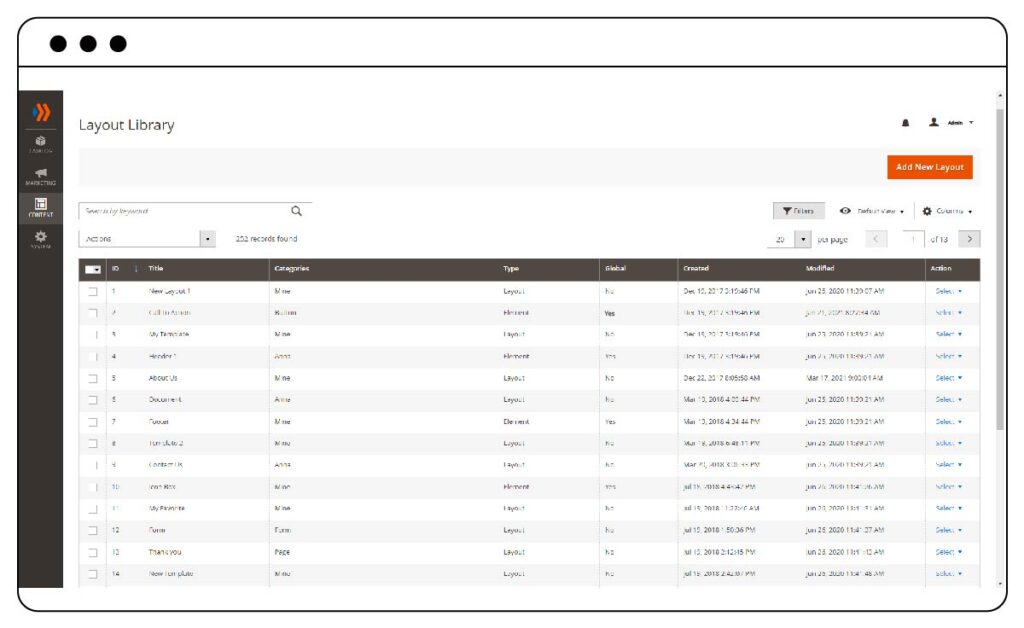 5. Adding Library Items To Your Page
You can find saved items in the "Add From Library" tab when adding a new element or row to your page. In the Insert Element window, simply click "Add From Library" and then choose the item you want to add.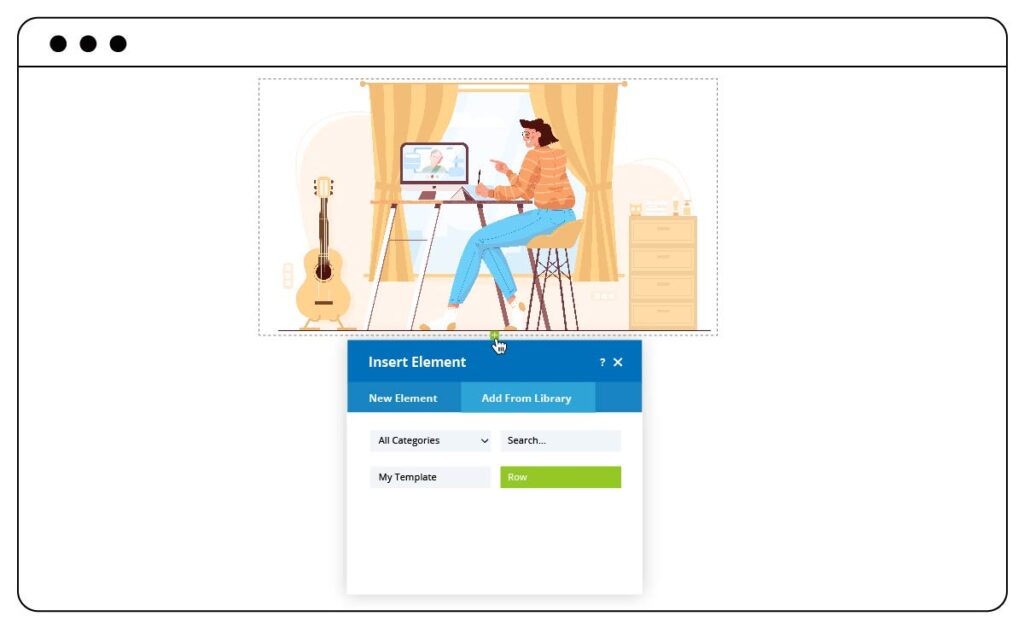 Also, when you want to add a saved layout to your page, just access the "Layout Library" window, then open the "My Layouts" tab and choose your desired layout. The layout will appear at the end of the page.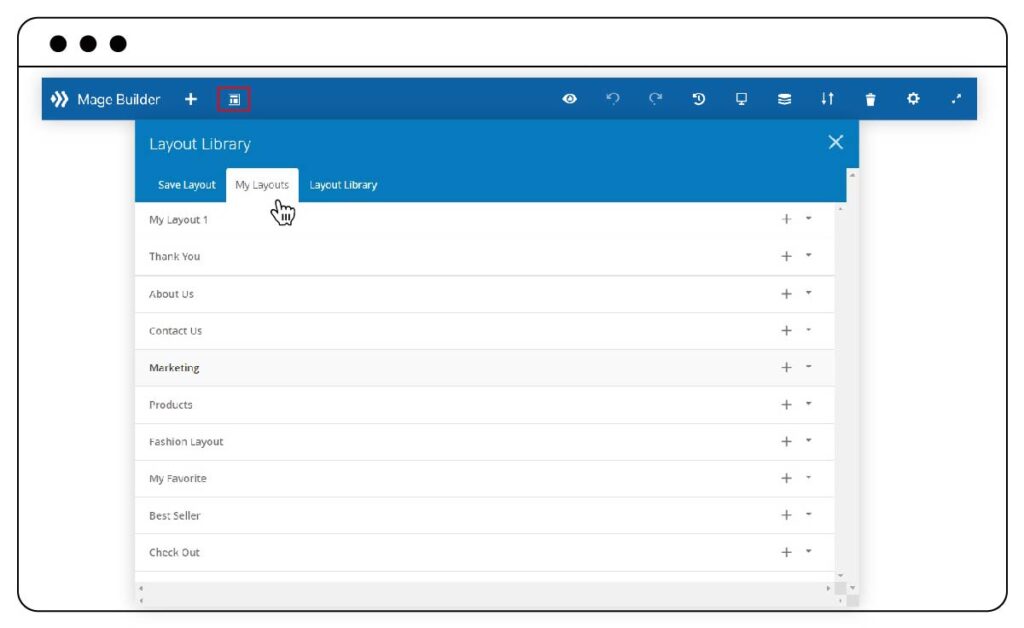 Note: What you see in the sneak peek's illustration images doesn't reflect our final Page Builder that will be published. As the extension is still in development, any change may happen.
Wrap Up
If you are using Page Builder to build multiple pages for yourself or clients, you may want to find ways to work smarter and faster. The Layout Library is made to provide you with shortcuts to create your content even easier. We hope through this sneak peek, you can get an overview of the Layout Library.
Stay tuned for more awesome updates about our new Page Builder version, and leave a comment below to let us know what you think of these new updates.