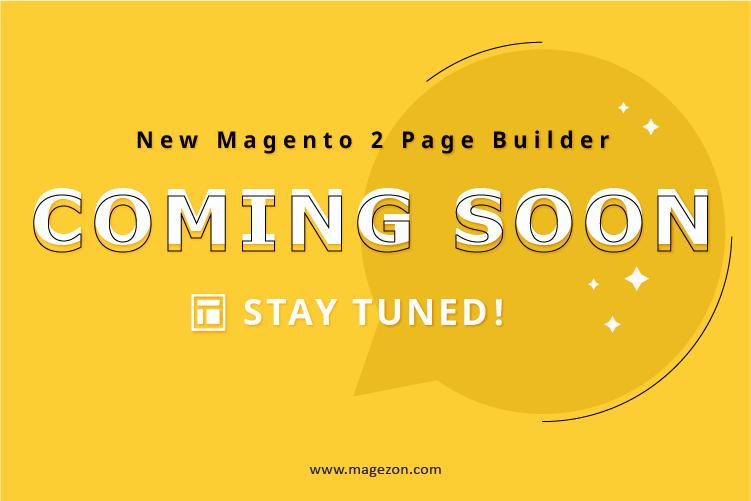 Hi all, we're extremely excited to announce that a new version of the Magezon Page Builder extension is coming!
We write this post to give some insight into what we're working on to develop this new version. Are you wondering what's next? Scroll down to explore what you can benefit from this upcoming product!
What's new in Page Builder's new version?
Because everything is still in the development stage, we can't share it in detail now. But we will give you a glimpse of some new features that you can expect in the new version of our Magento 2 Page Builder. So let's take a tour to see what they are!
1. Frontend live editing builder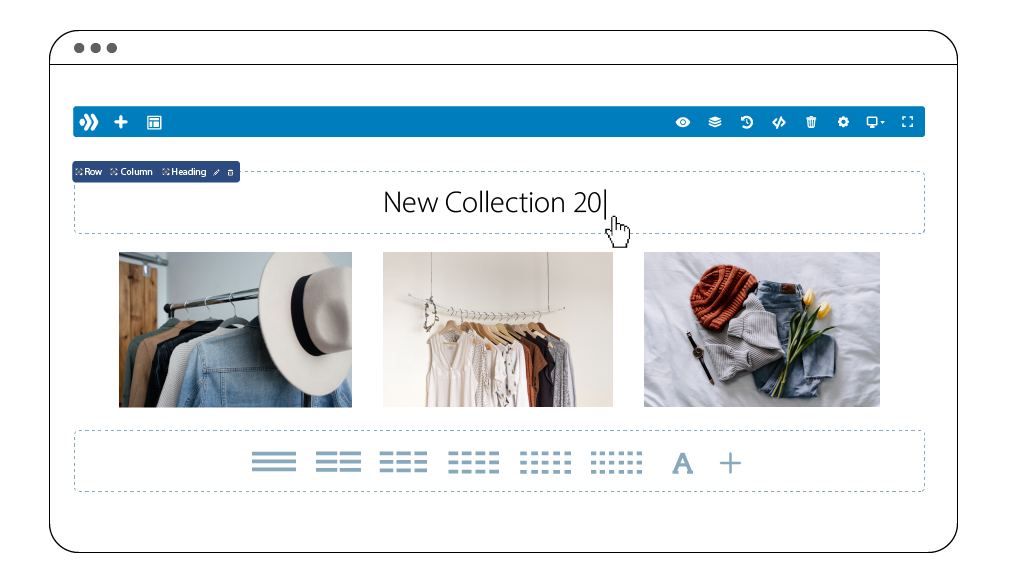 Do you find building content in the backend is quite time-consuming and inconvenient? You need to preview changes on a separate page, and does it make you feel annoyed? All these problems will be resolved in Page Builder's new version. So what advantages can you get from this prominent new feature?
True Visual Editing: You can now build and manage your content with an intuitive frontend builder to enhance the speed and productivity of design. Every design is changed in real-time and live. You will no longer need to switch to preview mode to see the changes.
Inline Editor: With this feature, you can add, edit, and style text content directly on your page and see the result instantly without opening an element's settings panel.
Right-Click Controls: This feature allows you to access actions quickly just by one right-click event such as edit element, duplicate, copy, paste, delete, save as a template, and navigator.
Multi-Drag & Drop Elements: You're able to choose multiple elements on a page and move them around at once.
Keyboard Shortcuts: The new version will come up with various keyboard shortcuts to help you speed up your workflow.
2. Control over styling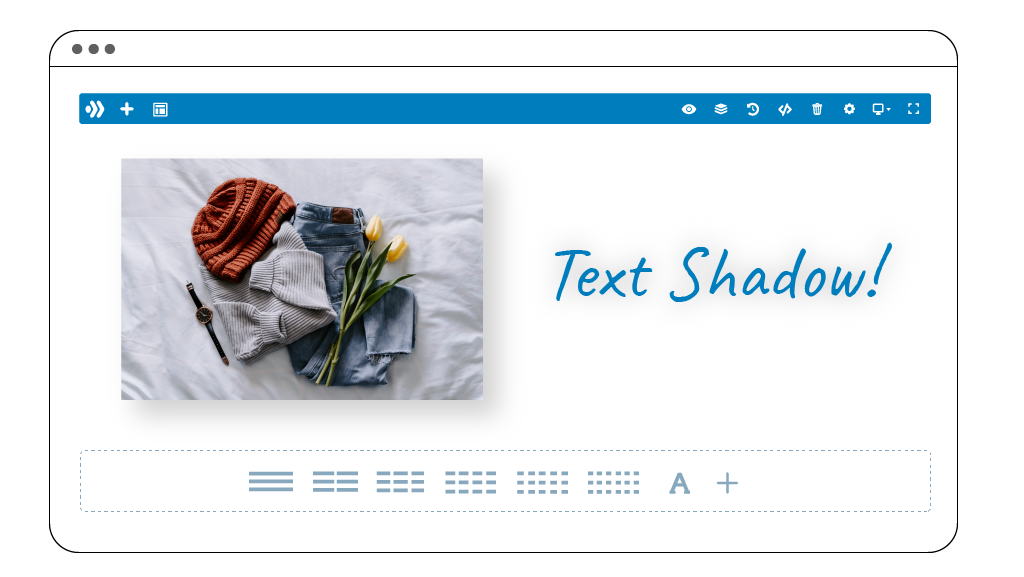 Magento 2 Page Builder's new version also gives you more control over customizing styles for elements without touching a line of code. Besides some existing design options such as modifying colors, backgrounds, borders, etc., this upcoming version will come with various options to help you create a beautiful web design like using graphic design tools.
Below are a few new features we have in the works:
Hover State Styling: You can customize any element's design on hover mode.
Transform: This feature gives you another chance to move an element around instead of setting specific paddings and margins.
Drop Shadows: There is no need to use CSS to add shadow for elements; you now have full control over creating custom drop shadows for every element.
Text Shadows: You can also modify texts to be more attractive by adding shadows to them.
Fonts & Text Styling: You will have more options for customizing text styles such as font styles, sizes, letter spacing, line height, text styling, and font weights.
3. Control over layout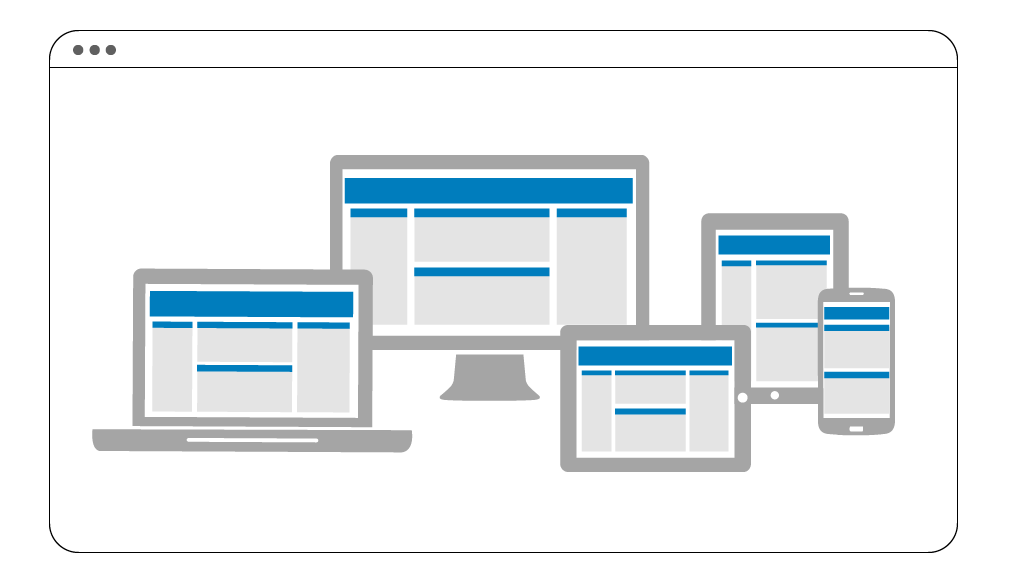 We have something fascinating coming in this new version related to customizing the layout. Are you curious about it?
Custom Breakpoints: This feature gives you the ability to modify the style for each breakpoint to deliver the best experience for the visitors.
Draggable Sizing & Spacing Controls: You can easily drag to increase or decrease the size of padding, margin, and element width.
Content Position: You can position content within the column to the top, center, or bottom.
4. Some other features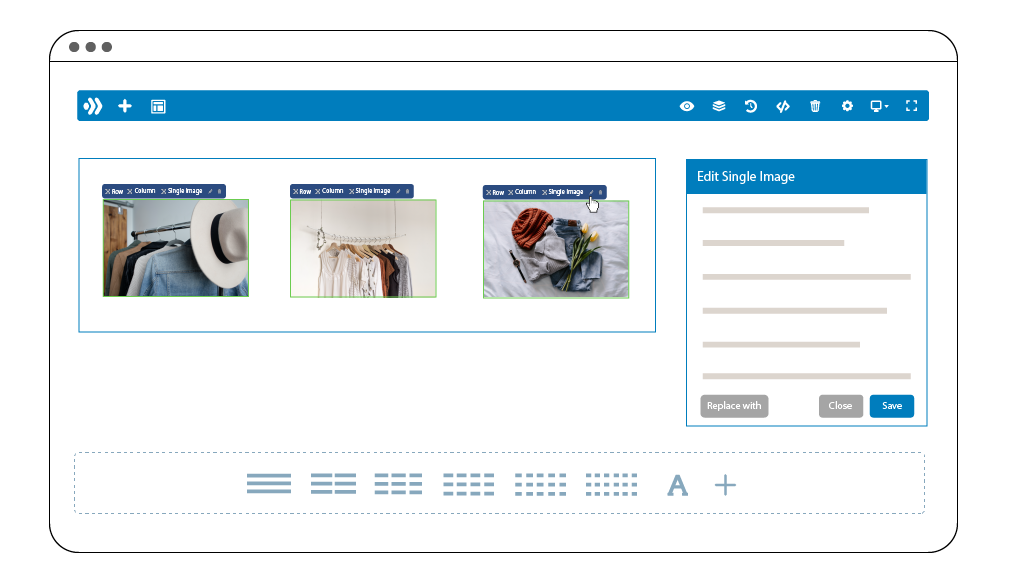 Besides adding new features related to builder interface, layout, and styling, we're also developing some other effective features that will help you shorten the time in editing pages.
Multiple-Select & Bulk Editing: You can select multiple elements on a page at once then edit them simultaneously.
Find & Replace Styles: Instead of opening each element to edit its design, you can find and change element design across the entire page or within specific locations.
Extend-able Styles: This feature allows you to adjust and extend a style through the page or specific elements within specific locations. 
Global Website Styles: You can manage your entire website's design with the Global website styles feature. For example, when you set an element as a global default, its design will be updated at once in the entire website, and you don't have to customize each one.
Presets: If you like a design of any element and want to use it later, this feature is for you. You can utilize Presets feature to create an element with your desired design and use it in any location without modifying from scratch.
What're the improvements in Page Builder's new version?
While developing these new things above, we're also working on updating the existing features of our Magento 2 Page Builder. The purpose of this update is to enhance the user's experience and the extension's usability. Below are some sweeping improvements on the upcoming version, you can take a look at to see what they will change:
50+ elements: We will continue extending the configuration of 50+ existing elements to make them more flexible in customizing.
Performance Enhancement: Performance is always a top priority aspect when we develop our product. In the upcoming product, we will focus more on speed and enhance it for better performance.
Resize Columns: The new version will be more flexible. You're able to resize columns to any ratio as you want without being limited by column width default settings.
Layer: We will add a search bar on the navigator for easy layer management. You can save tons of time on finding your wanted layer to edit. Furthermore, it allows you to expand the sizes of the settings window and move it around the screen.
Templates: Template is one of the most considerable improvements in the new product. We will create and add a wide range of beautiful templates to it. All you need to do is pick a design that fit your need.
What's The ETA on this new version?
Soon, very soon! We plan to launch Magento 2 Page Builder's new version in early 2022. Stay tuned for more information about our new product because we'll update it frequently. We're sure that it's worth your wait.
Wrap up
Above are some sneak peek features and improvements that we can share with you now. We hope it gives you all a deeper picture of our upcoming product. We will continue to develop this Page Builder's new version to be the most powerful, effective, and easy-to-use.
All ideas are welcomed. If you have any questions or suggestions for our upcoming product, feel free to leave comments below, email us at [email protected], or contact us via Livechat. We really appreciate your feedback!
Also, join our Facebook Community for more riveting product updates, tutorials, and hot deals!