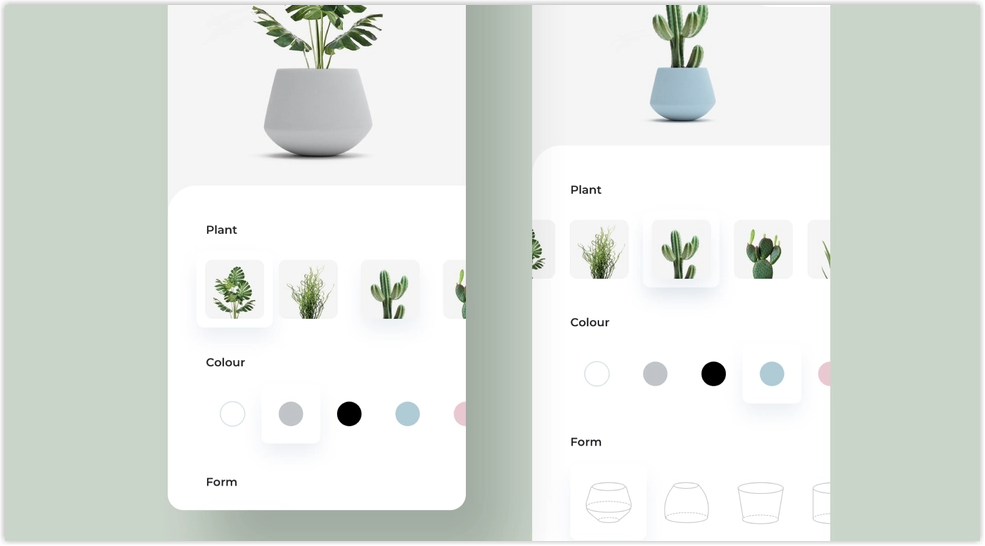 So you've decided to give Magento product configurator a try? Great choice! Product customization can bring significant value to your customers and your business. Not only does it allow customers to create unique products that reflect their individual styles, but it can also boost loyalty and build a sense of community around your brand.
Sounds great, right? But where do you start? Implementing a product configurator on Magento can seem daunting, but it doesn't have to be. In this article, we'll walk you through the process to assist you in optimizing your configurator and gaining massive sales!
We'll start by explaining what it is and why it's essential.
What Is Product Customization?
Product customization is modifying a product to make it unique to the customer. This could be as simple as adding a name or a logo, or it could be more complex, like changing the product's color, shape, or size.
It's a great way to show your customers that you care about their needs and want to give them a perfect product.
Product Configurator: To Enable Effortless Customization
To enable effortless personalization, the product configurator must be easy to use. With Configure, Compare, and Buy, it's easy for your customers to find the products they like and compare them to others. They can also add features and accessories to their selections with a few clicks.
When they're ready, they can buy the products they've customized and deliver them to their doorsteps in no time.
The Benefits of Using a Product Configurator
When you offer product customization on Magento, you're giving your customers a chance to create their dream product. This can be a massive draw for them, as they get to choose everything from the color to the details. And it's not just a cosmetic choice; they can also customize products to fit their needs, whether adjusting the size or choosing a specific type of fabric.
Product personalization can also lead to higher sales and more returning customers. It's a great way to show that you're listening to what they want and that you care about their needs. Plus, it builds customer loyalty and encourages word-of-mouth marketing.
1. Increases Conversion
Product customization is a great way to increase conversion rates on your Magento store. By allowing customers to personalize products to their liking, you're giving them a reason to buy from you instead of your competitors.
Not only that, but product personalization can also help you upsell and cross-sell to your customers. By offering customization options, you can encourage customers to add more items to their cart and spend more money on your store.
2. Better Engagement
Offering product customization on Magento can help you better engage with your customers and meet their specific needs. By allowing them to personalize products, they feel more invested in the final result and are more likely to be satisfied with their purchase.
Product personalization can also help you stand out from the competition since it allows you to offer unique products unavailable elsewhere. If your primary intention is to attract new potential customers, grab the targeted audience, and enhance brand loyalty, then this is the best way.
3. Great Customer Experience
Offering product customization is a great way to give your customers the best possible experience. By allowing them to personalize their purchase, they feel like they are getting something made just for them. And who doesn't love feeling special?
Plus, it can help you stand out from the competition. In a world where everyone sells the same mass-produced products, allowing your customers to add a personal touch can make all the difference.
And last but not least, offering product customization can help you increase sales and boost customer loyalty. When customers feel like they are getting a unique product tailored to their needs, they are more likely to purchase and come back for more in the future.
3. Reduce Return
Another great benefit of product personalization is that it can help you reduce returns. How? If customers can select their own specifications for a product, they are likelier to be happy with the final result. And if they're happy with the product, they're much less likely to return it.
So, product personalization gives your customers a unique and memorable experience and can also help you save money on returns. It's a win-win!
4 Essentials Guides to Integrate a Magento Product Configurator
1. Plan Everything Beforehand
One of the most important things you need to do before starting to integrate a Magento product configurator is to plan everything out. This means you must clearly understand what you want the configurator to do and how you want it to look.
If you don't plan everything out beforehand, you'll likely have problems later. For example, you might not realize that you need specific features until after you've started integration, which can lead to delays. So take some time to sit down and really think about what you want from your Magento product configurator. Once you clearly know what you want, the integration process will be much smoother.
2. Choose the Right Product Configurator
Choosing the right one for your business is essential when looking for a Magento product configurator. There are a few critical factors here; you need to consider them to expect the best outcome.
First, what type of products do you want to configure? There are configurators available for everything from simple products like t-shirts and hats to more complex products like cars and furniture.
Second, what features are important to you? Some configurators allow you to add images and videos, while others let you create custom product variants.
Third, what's your budget? Some configurators are free, while others come with a price tag.
Once you've considered these factors, it's time to start shopping for the perfect Magento product configurator for your business.
2.1. It Must Be Simple
When it comes to product configurators, simplicity is vital. Too many options will confuse your customers and lead to order mistakes. When integrating a configurator into your Magento store, limit the number of choices to the essentials.
Your customers should be able to make decisions quickly and easily without feeling overwhelmed. The best product configurators are the ones that are intuitive and easy to use. So don't overload your customers with too many choices—that will only slow them down and cause frustration.
2.2. Live Pricing Element
When integrating a Magento product configurator, pricing is an important consideration. The live pricing element is critical, as it lets your customers see the prices of the products they're configuring in real-time. This gives them a sense of control and ownership over the final price of their purchase.
It's also essential to ensure that the product configurator is seamlessly integrated into your existing checkout process. This will ensure a smooth buying experience for your customers and minimize their chances of abandoning their purchase midway through.
2.3. SEO Optimized
You'll want to ensure that the Magento product configurator you choose is SEO optimized. Why is this important? Because if it's not, then your configurator won't appear in search engine results, and potential customers will never even know that you offer custom product configuration.
A suitable Magento product configurator will be built with SEO in mind from the ground up. That means the code will be clean and well-organized, and all configurable elements will be appropriately tagged with relevant keywords.
It's also essential to make sure that your configurator is mobile-friendly. More and more people are using their phones and tablets to do their online shopping, so you must ensure that your configurator is responsive and looks good on all devices. If it's not, you'll lose out on many potential businesses.
2.4. Make Prepress Process Easier
You will also want to consider how the Magento product configurator will impact your prepress process. This is the process of getting your design ready for print, which can be time-consuming and costly.
The prepress process can be a nightmare if you work with many different products with different options and configurations. But with a product customizer, you can streamline the process by generating print-ready files directly from the configurator. This means that you won't have to spend hours manually creating files for each product, and you can be confident that your files will be accurate and consistent.
2.5. Extensive Range of Features
You'll want to consider an extensive range of features when looking for a Magento product configurator. Some of the things you might want to keep in mind include the following:
Ease of use: Can your customers easily find and use the configurator? Is it intuitive and user-friendly?
Flexibility: Does the configurator allow you to make changes and customizations? Check whether you have the facilities to Add or Remove features whenever you need them on priorities.
Range of options: Does the configurator offer a wide range of options for your customers to choose from?
Price: Is the configurator affordable? Does it offer good value for money?
Lightweight and Quick
One of the main reasons you might want to consider integrating a Magento product configurator is that it's lightweight and quick. And what this means is that it won't slow down your website, which is essential for providing a good user experience.
Another reason to consider a Magento product configurator is its easy use. You don't need to be a tech expert to figure out how to use it, and that's always a plus.
3. Work on Feedback
You've done the hard work of Magento product customization by integrating a configurator, but your job isn't entirely done yet. Once you've implemented the customizer, getting feedback from your users to see how it's working for them is essential.
Trying to figure out ways you can get the actual feedback? Well, don't worry! There are ways to do that easily; just follow the tips below.
Ask your users directly. You can try implementing online or offline surveys, arrange and invite your audience for interviews, or even ask them casually.
Look at your analytics data. See how users interact with the configurator and look for areas of improvement.
Use A/B testing. Try out different versions of the configurator and see which one performs better.
Getting feedback is essential to improve the configurator and ensure it's meeting your users' needs.
4. Upgrade It Continuously
When you have a Magento product configurator, you must upgrade it continuously. Why? Because as your business grows, your needs will change, and you want to ensure that your customizer can keep up with those changes. This might mean adding more functionality or making it easier to use. Whatever the case, you need to keep upgrading your configurator so that it can continue to meet your needs.
Fortunately, there are a lot of resources out there that can help you with this process. There are forums, blog posts, and even video tutorials that can help you learn how to upgrade your configurator. So, if you're considering integrating a Magento product customizer into your business, make sure you're ready to upgrade it regularly.
Conclusion
Although Magento offers many features and customizations right out of the box, you may need to tap into the power of extensions to get the most out of product customization. There are several excellent options for customizing products, and with the correct one, you can easily impress your visitors and converse massive sales.
At Magezon, we also offer a website builder collection using only the drag-and-drop function to help ease your creation process. Based on the Core Builder, all the extensions will assist you in building any elements and pages in whichever style suits your brand. Try FREE demos for Magezon Page Builder, Ninja Menus, Single Product Page Builder, Blue Form Builder, and more to see how they can help you create a complete Magento store to impress customers, improve UX, and gain more sales.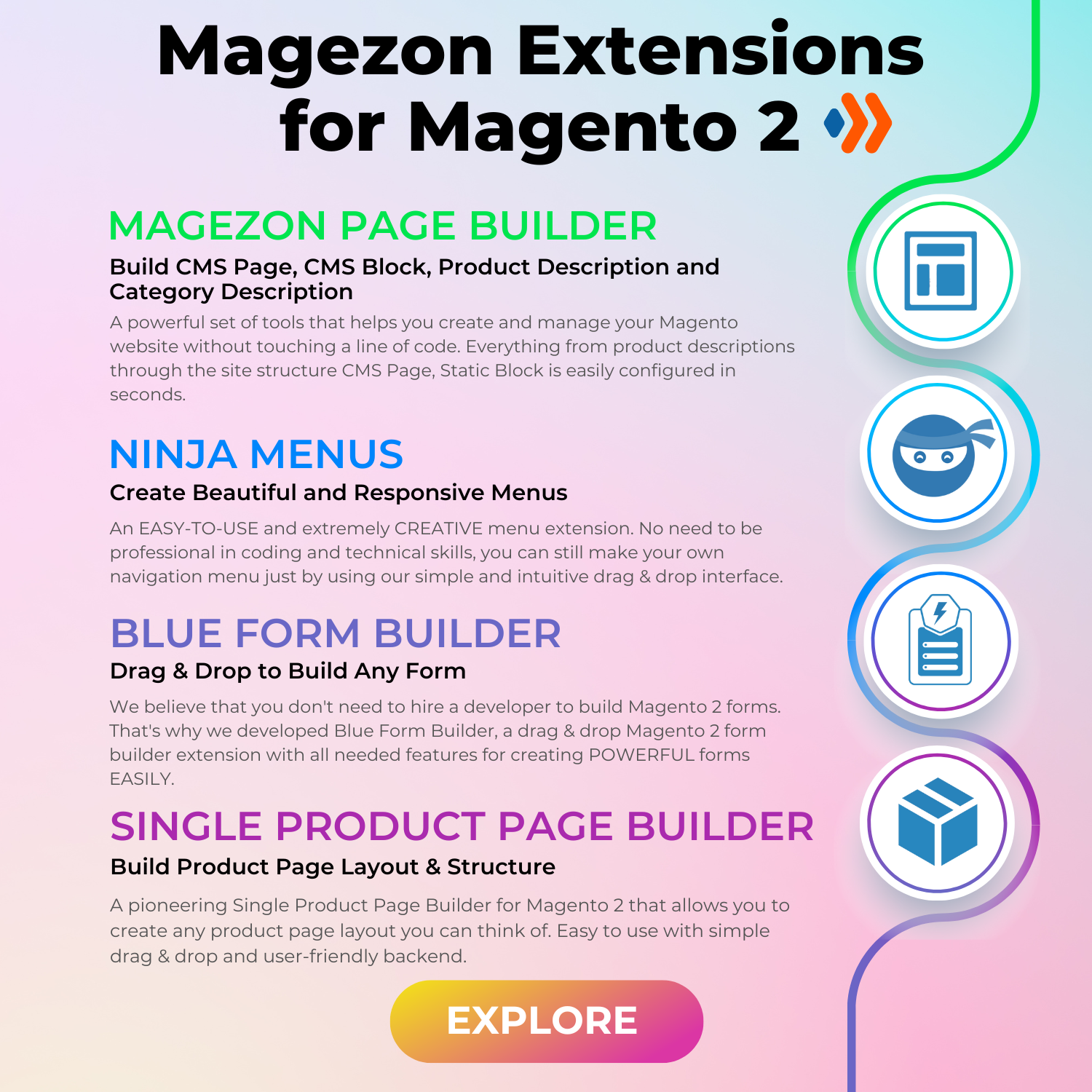 About the author: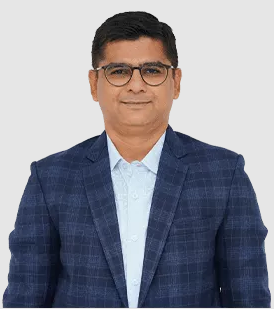 Pratik Shah: Creative head at Brush Your Ideas, a top-notch Web-to-Print technology solution provider that offers Custom Product Design Software and Web-to-Print Storefront Solutions. He has been a creative and driving force in the success of our web-to-print solution.