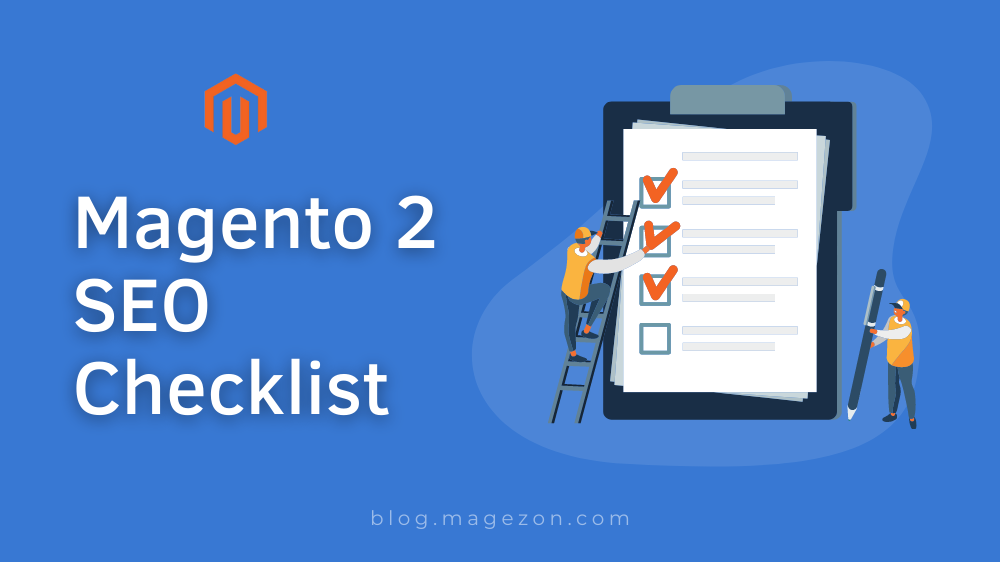 Today, SEO is an important aspect of a company's digital strategy. As a result, it's safe to assume that your SEO activities should be continuing, taking into account the most recent developments and changes in the industry. Here's a thorough Magento 2 SEO checklist for 2021, replete with the latest strategies to be used this year, to ensure you don't miss anything in its vast scope.
Why do you need a Magento 2 SEO Checklist?
Magento is one of the most powerful eCommerce platforms available, and it is also one of the most comprehensive. The SEO platform of Magento is an important part of your eCommerce SEO checklist and one of the most effective strategies to expand your business. It optimizes your contents, products, and site functionalities to encourage search engines to present your products as a result of someone wanting to buy your products.
As a basic SEO checklist, Magento SEO will assist you in closing the gap between your store and potential clients. SEO specialists will send your store to the top of search engine rankings. They can also prevent any difficulties that hurt your site. A comprehensive understanding of search engine algorithms and up-to-date SEO strategies will help you do just that.
When working on any process, the two most crucial factors are always effectiveness and efficiency. With SEO, effectiveness and efficiency are also very important. Having a blog SEO checklist is a long-term procedure that will require time and work to provide a fantastic and long-term result for SEO performance.
With that in mind, to improve the effectiveness and efficiency of the Magento 2 SEO extension while customers are using it, Blog SEO Checklist in Magento 2 is here to help. With this powerful tool, you will have the ability to highlight all of the critical tasks and finish them so you can achieve the best SEO results.
On-page SEO Checklist
On-page SEO (sometimes known as "on-site SEO") is the method of optimizing web page content for search engines and visitors. Title tags, content, internal links, and URLs are all common parts of a good on-page SEO checklist.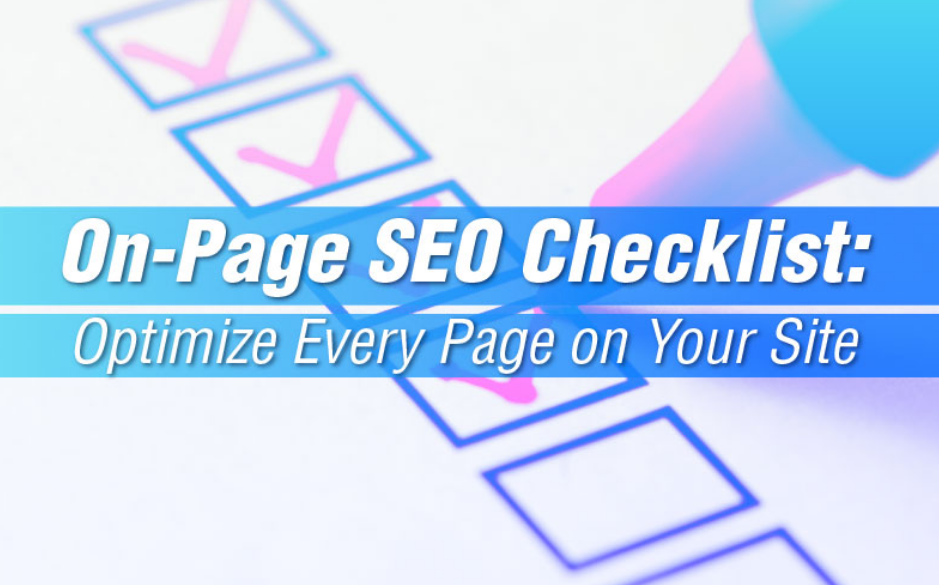 1. Keyword And Competitor Research
The fundamental goal of search engine optimization is to improve your ranking for relevant keywords that your visitors are searching for. As a result, keyword research and competitor analysis is a critical success aspect. The Google Keyword Planner is a useful tool for this. SEMRush and Ahrefs are two other well-known systems to include in an on page SEO checklist.
It would be helpful to use this tool to look into your competitor's actions and rankings in addition to choosing the suitable term. For example: What are the most important terms in their vocabulary? What's the most important keyword for them to rank for? What keywords do they employ to promote their best-selling items?
Tips in Magento 2: Examine the difficulty; lower-volume keywords are often easier to rank for than higher-volume keywords; strive for a single keyword/topic each page; and always have a primary keyword to target for each page.
2. SEO For Image & Video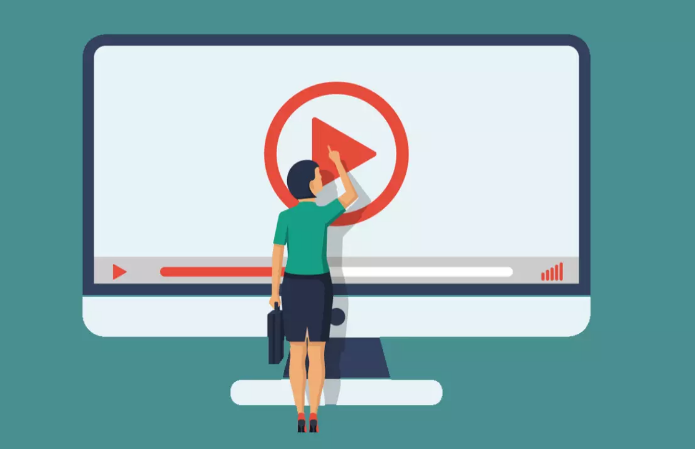 The importance of SEO for photos cannot be overstated. By default, Magento utilizes product names for photos, but you should think about changing tags to get more specific. The perfect picture name will help your products appear higher in Google Images search results than other products.
Tips in Magento 2: Don't forget to use a keyword in the alt tag for every photo. It informs the crawlers about the image's content and allows your product to appear in image searches. Second, reduce the image size to less than 100kB. This will reduce the time it takes for the page to load.
Rich-media material is preferred by Google. Try including a video or SEO friendly images on your products page if you have the resources. It's also the most effective technique to ensure that your product appears in video searches. Remember to provide a link to your product page in the YouTube video description.
Concentrate on your most important products and invest in high-quality, educational videos. It's preferable if you embed the video on your website.
3. Product Description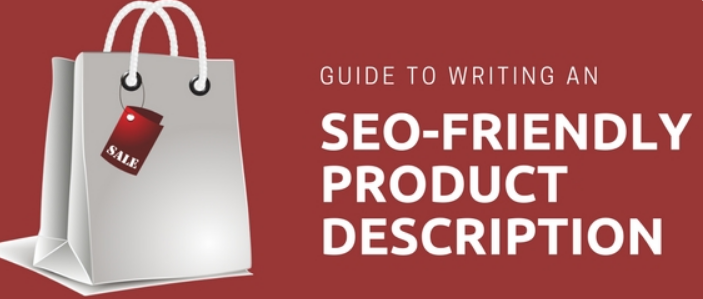 When it comes to the contents of your products, some businesses take it for granted. As a result, crawlers will regard your product to be a low-content page, resulting in a significant SEO error. As a result, a drop in ranking is unavoidable.
Tips in Magento 2: Here are some key points when writing a product description for your blog SEO checklist.
– As much as feasible, write long and detailed information. This is true not only for crawlers but also for users.
– For the description, use the H1, H2, and H3 tags.
– In the heading, provide the main keywords.
– In the first and last 150 words, the major keywords can be detected.
– The core keyword should have a keyword density of at least 3% but not more than 5%. You can use the SEOQuake addon to check this.
– Internal connections are included. In the description, try to provide a link to related products with a high ranking and traffic.
4. Meta Title & Meta Description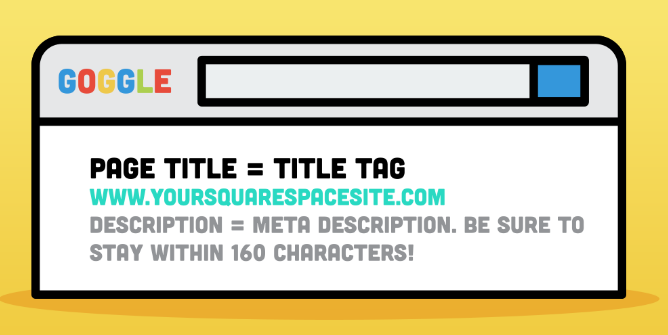 In search results, products with good meta data (e.g., meta titles and meta descriptions) stand out. To create good meta titles and meta descriptions for products, make sure they are less than the character limit and provide customers with useful information.
Because manually filling out the meta title and meta description for each of your product pages would be time-consuming, Magento offers the option of generating them automatically based on your settings.
You should go to Stores > Configuration > Catalog > Catalog > Product Fields Auto-Generation to set up this option.
For CMS Pages
The first and most important impression a visitor has of your pages is the meta title. It has a significant effect on click-through rates for your Magento CMS. It is essential to put the core keyword of the pages in the meta title.
Tips in Magento 2:
– The optimum meta title length is 50-60 characters.
– The use of actionable terms like "explore now" and "shop now" boosts users' desire to click.
For Product Pages
The meta description is a great way to give customers more information about your products and get more clicks from search results.
Tips in Magento 2: Store owners typically find it difficult to generate meta descriptions for their thousands of products. Magento 2 Meta Tags Template, can assist you create metadata in mass. To differentiate the description, the template allows you to use variables such as category name and product attribute.
It is also good to highlight the selling point of your products on product pages. Examples are "Free Delivery" or "24/7 Support"
5. Canonical URLs To Avoid Duplicate Content
Although duplicate material is inevitable, it doesn't mean you won't get penalized if crawlers discover too much of it on your site. To get around this, you'll need to enable canonical URLs, which tell crawlers which version of a page is the main copy.
Canonical URLs for categories and products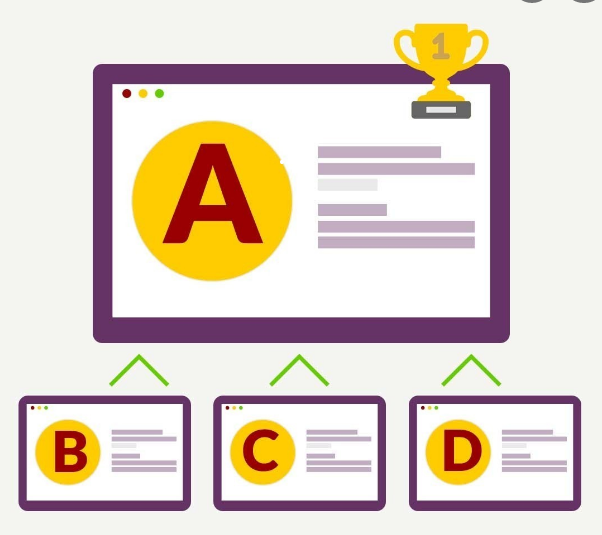 Crawlers will penalize you if you have too many URLs with similar or identical content. For example, the same shirt in different colors ( red and blue) will have the same product content but multiple URLs. As a result, you must include this in your Magento SEO checklist to ensure that your content is distinctive and canonical links are avoided.
Tips in Magento 2: Google created the canonical tag to assist web administrators in informing crawlers which URL to allocate the search value to among pages with comparable content. Here are some suggestions for Magento 2 canonical URLs that will work well:
Product page: A product that may be customized in terms of size, color, and other factors. a product that falls under numerous categories
Pages by category: Pages by category with pagination
Canonical URLs for CMS pages
For recent Magento versions, enabling canonical URLs for CMS pages is a little more challenging. If you have access to your Magento root folder, we recommend reading our detailed instructions on how to add canonical URLs to specific CMS pages.
6. Social Share Integration
Customers can use the social share button to share their favorite things on social media sites like Facebook, Twitter, Google+, Pinterest, etc. This sharing has a lot of potential for increasing traffic and publicity for your company.
What is supported by Magento 2 by default: The social sharing feature is currently not included into Magento 2.
Tips in Magento 2: Adding social sharing buttons to your site is not difficult. You can hire a developer or download a free Magento module from the Magento marketplace.
7. User-Generated Content: FAQs, Review, And Rating
User-created content gives the pages greater substance and reliability, which is especially important for a product with limited information. Some user generated content examples are FAQs, Review, and Rating. Rich snippets can also be displayed using the rating.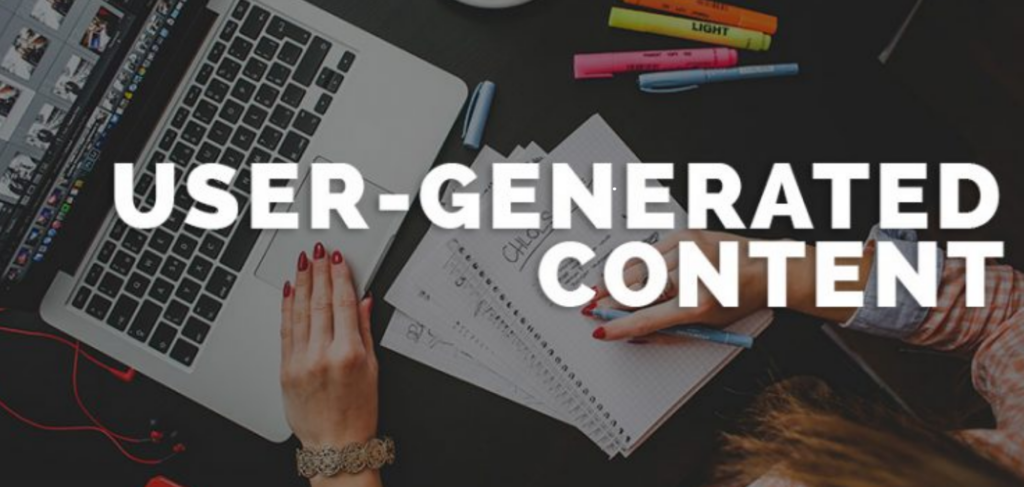 What features does Magento 2 come with by default? Magento 2 comes with rating and review features by default.
Tips in Magento 2: The Q&A section is a must-have. It helps users to interact more with your website, resulting in increased time on page and a decreased bounce rate. Which is why a Q&A session should be a priority in your blog SEO checklist.
8. Search-Friendly URL
Every URL must be unique and optimized for the major keyword of the page. Relevantly titled URLs notify Google about the page's content while also providing useful information to users. Therefore Make your URL as short as possible and as keyword-rich as possible.
Consider eliminating the category and sub-category from your Magento 2 SEO strategy. Your URLs will be shorter and more keyword-dense as a result of this
9. Magento 2 Breadcrumbs
Breadcrumbs come in two varieties. Breadcrumbs in the search result will indicate the product's navigation path, which will improve the display. The other is the product's breadcrumbs, which appear on its page in the form of a category.
Breadcrumb SEO techniques for Magento 2: Breadcrumbs are a good way to help consumers browse an eCommerce site with a sophisticated structure and a lot of subcategories.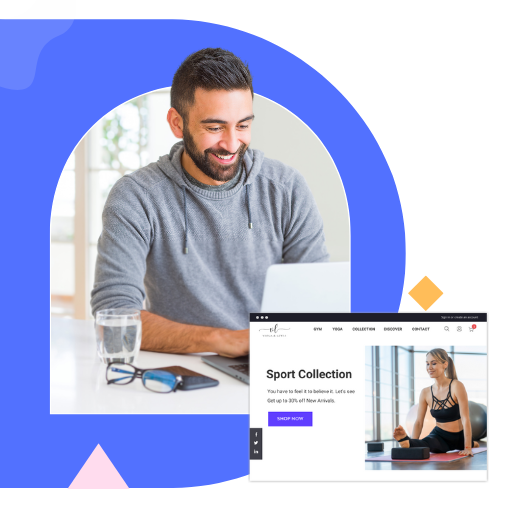 Optimize Your Magento Store With Powerful Extensions
Looking for fast, efficient and well-coded extensions to build or optimize your Magento stores for sales boosting? Then visit Magezon website and grab necessary add-ons for yours today!
Technical SEO Checklist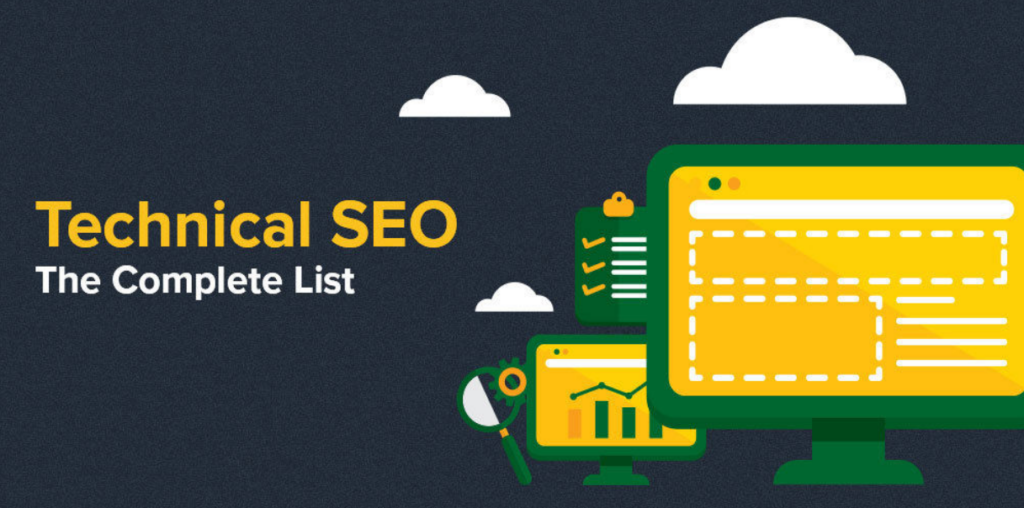 → Trending now: How to Optimize Your Magento Site for the Christmas Shopping Rush
1. Site Speed
Site speed is one of the most important factors in SEO (as Google has mentioned before). Magento 2 has a faster loading time by default than Magento 1. However, for both search engine optimization and user experience, you may improve your site performance even further.
Magento 2 comes with the following features by default: Common backend recommendations include enabling flat categories, merging CSS and JS files, using a Content Delivery Network, Cache Management, and Image Optimization.
Magento 2 SEO hints: Installing the Defer JavaScript extension on your site is a simple approach to improve page loading performance. This will allow you to load your pages using HTML and CSS first, which will make them load faster.
Two other tricks to guarantee a fast loading page:
– Full-page caching should be enabled.
– Flat catalogs should be disabled.
2. Mobile Friendly
Because most online customers utilize mobile to look for the things they need, mobile friendliness is a must-have Magento SEO checklist for any website. As a result, any eCommerce site must have a mobile-friendly website design. In addition, Google considers it to be one of the most important ranking factors.
What Magento 2 by default supports: Magento 2 by default already supports the mobile version's responsiveness on any device fairly well.
Magento 2 SEO hints: You might want to take a look at Google's latest effort, Accelerated Mobile Pages, or Google AMP, which is more than just mobile-friendly.
3. Support Google AMP
In 2016, Google officially debuted the Accelerated Mobile Pages. If you look at the search results right now, you'll notice the AMP sites with the small lightning emblem (typically on the first page). AMP is four times faster than standard mobile pages, and it is predicted to become increasingly significant for SEO in the future.
What Magento 2 doesn't support by default: Magento 2 doesn't support building an AMP version by default (which is separated from the regular mobile version).
For eCommerce sites like Magento, site architecture — or how your site's pages are organized and arranged — is crucial for search engine optimization.
The first SEO recommendation for Magento 2 is to keep the structure as simple as possible. On most online shopping sites, your homepage heavily influences the page rank of your products. The page authority becomes weaker as the site structure becomes more complex.
Second, keep the product page no more than three clicks from the homepage. This provides a clear path for crawlers to index your site.
4. Navigation
Navigation is a must-have in terms of Magento SEO checklist for an eCommerce site because it allows users to navigate your site more easily. However, you should exercise caution because the Googlebot may waste a significant amount of your crawl bandwidth crawling in and out of navigational filters.
Tips for SEO in Magento 2: Using AJAX for SEO-friendly navigation in Magento 2 is a clever approach. Because this feature is not supported by default in Magento 2, you may want to consider using an extension to remedy the problem.
5. Removing store codes from URLs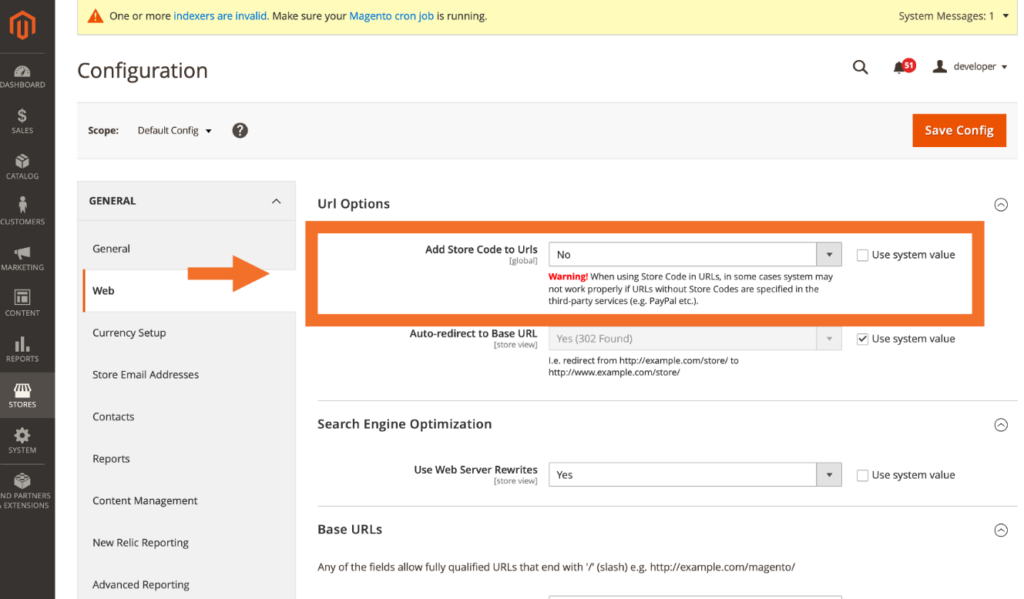 Magento adds identifier store codes to URLs by default. They may be beneficial to store owners, but they provide no value to your customers at best and are a distraction at worst. Set the "Add Store Codes to URLs" option from "YES" to "NO" in Configuration > Web > Search Engine Optimization.
6. Web server rewriting
The index.php found in your store URL will be removed if you enable web server rewriting. The following is an example,
URL without the use of a web server rewrite:
URL Rewrite on the Web Server:
To allow web server rewriting, follow these steps.
Go to Stores > Configuration > General > Web in your Magento Admin.
Uncheck Use system value and select Yes for Use Web Server Rewrites under Search Engine Optimization.

7. Magento 2 robots.txt File
A robots.txt file tells search engine crawlers how to navigate your site. A robots.txt file, when properly configured, can save time and resources required for scanning your website by restricting crawlers' access to specific pages and directories. However, crawlers coming across your website without a robots.txt file will crawl everything they can. This could be inefficient if your site has a lot of pages that don't need to be indexed, or if your site is one of those very huge sites (1 million+ unique pages) that has to keep track of crawl budget.
Your Magento 2 installation's robots.txt file is located in the root directory. The search engine crawlers will view this robot file as an instruction on how to index the site according to your preferences. As a result, the Magento robots.txt file is essential in Magento 2 for easy SEO optimization.
Magento 2 comes with the following features by default: Magento 2 makes SEO optimization simple by default when you choose one of these choices for how the crawlers should read all of the web pages:
– INDEX, FOLLOW helps web crawlers to index the web page and return later to see if anything has changed.
– NOINDEX, FOLLOW helps web crawlers to skip indexing the site in favor of returning later or changing it.
– INDEX, NOFOLLOW helps web crawlers to index the site only once, and not to check for changes subsequently.
Admins can also change the robots.txt file's custom instructions in the Magento 2 backend. With only a few changes on your Magento backend, you can build a robots.txt file for your Magento store, similar to how you can generate a sitemap.
Go to Content > Design > Configuration in your Magento 2 backend and update the Global configuration in the first row to configure your robots.txt file.

8. Magento 2 XML sitemap
If the robots file is an instruction, a sitemap is a map that shows crawlers how to get to all of your site's pages. Magento 2's XML sitemap will be published to Google Search Console. The search bot will then index your site by following all of the specified links.
What Magento 2 by default supports: Magento 2's default XML sitemap makes SEO optimization simple. A basic XML sitemap can be generated in the backend under Stores => Configuration => Catalog => XML Sitemap. Setting the frequency and priority for product, category, and CMS page updates is one of the open options for XML sitemap by default. For additional information, see the tutorial on how to set up an XML sitemap in Magento 2.
Magento 2 SEO hints: If you have a big number of products, you can use a plugin like Magento 2 XML Sitemap to improve search bot crawling.
9. 301 redirects
Consider setting up 301 redirects if you have URLs that have migrated to a new location. This allows you to redirect visitors to a new URL who are visiting the old one. It also prevents you from having to deal with duplicate content.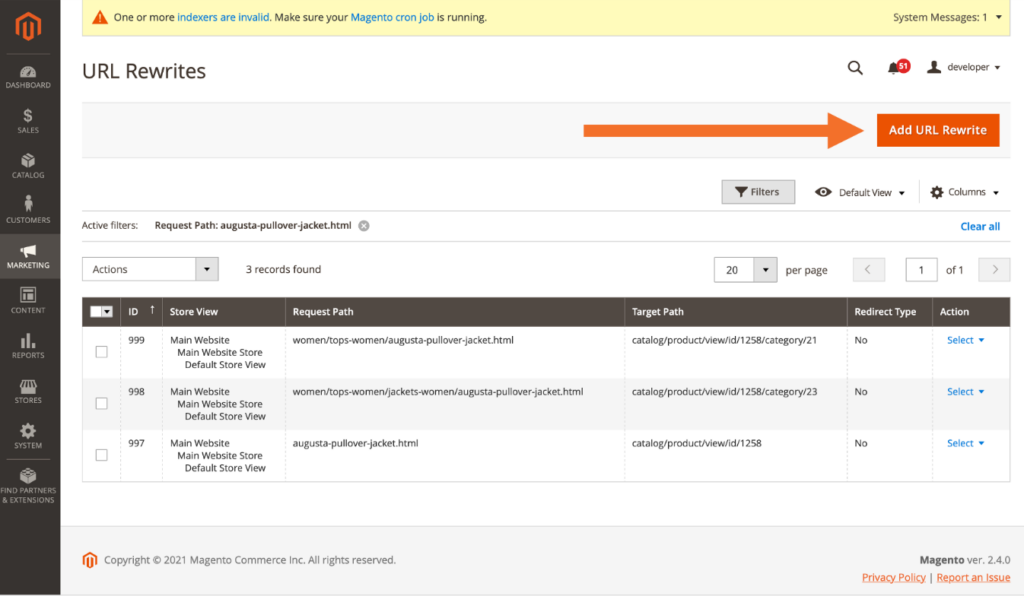 Go to Marketing > SEO & Search > URL Rewrites to set up redirect URLs.
10. Google Search Console And Google Analytics
Setting up Google Search Console (aka Google Webmaster Tools) and Google Analytics is the most fundamental setting to begin search engine optimization in Magento 2 – another useful Magento SEO checklist to complete.
You can use Google Search Console to track and maintain your site's position in the search results, as well as how Google crawls your site correctly. Meanwhile, Analytics is a useful tool for tracking statistics about your website's traffic. Both are free and simple to join.
11. HTML Sitemap In Magento 2
A small number of internet business owners disregard the usefulness of an HTML sitemap, dismissing it as a waste of time. Crawlers, on the other hand, read the HTML sitemap. If you don't have an HTML sitemap in your Magento 2 storefront, you're missing a chance at getting indexed more thoroughly by Google. Simultaneously, the HTML sitemap can be extremely useful for users searching the site.
What Magento 2 by default supports: Unlike Magento 1, Magento 2 by default does not presently allow auto-generation of HTML sitemaps.
Magento 2 SEO tips: Consider utilizing a third-party addon like Magento 2 HTML Sitemap to produce a detailed HTML sitemap for Magento 2.
12. Rich Snippets for Magento 2
Rich Snippet is a word for a form of structured data markup that you can add to your Magento 2 site's current HTML. This structure aids search engines in comprehending the content of your website and providing additional features when displaying your store in search result pages.
What the default Magento 2 store supports: Only the rating and review of product pages are visible in the SERPs for the default Magento 2 store.
Rich Snippets in Magento 2 SEO tips: To enhance the Click through rate, admins can utilize Rich Snippets to provide a lot of relevant information about your product. For example, next to the review and to evaluate the search result, the price of an item should be included.
Another markup to increase brand reliability is business information such as store name, logo, contact, address, and social links. By adding the Magento 2 Rich Snippets Extension, these markups can be set to augment the basic Magento 2.
Off-page SEO Checklist
You can use off-page SEO strategies to help your website rank higher in search engine results pages. In this off-page SEO checklist, we are going to have a look at how you can boost your website's ratings for up to 50%.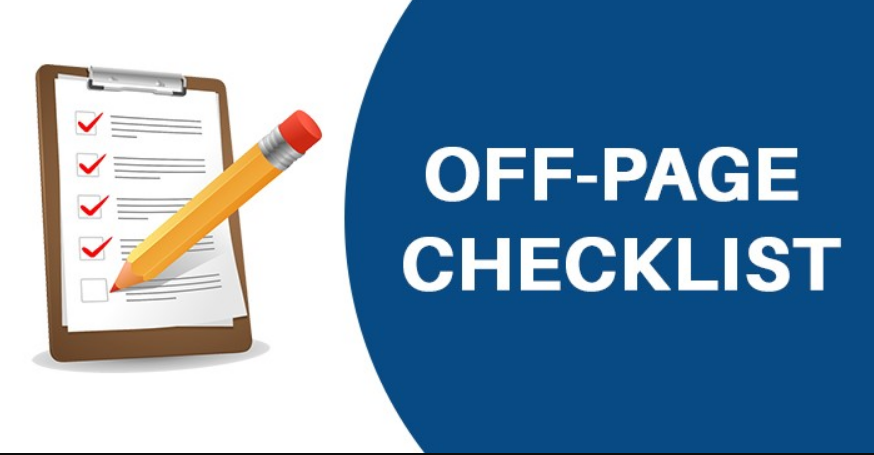 1. Social Media
Business information such as the store name, logo, contact, address, and social links are another markup to boost brand reliability. These markups can be set to enrich the basic Magento 2 by using the Magento 2 Rich Snippets Extension.
Successful retailers understand how to drive traffic to their websites via social media. To get to the top of the search results, your content needs to be entertaining, useful, and relevant, with the best performing ones attracting a lot of social shares.
2. Link Building service
Having high-authority websites mention your products increases your authority, trust, and relevancy. When a large number of websites link to your product page, the product is perceived essential and rank it higher in the search results. To design a solid SEO link building strategy, understand that most services are two-way, and you'll have to add a do-follow backlink from their site on yours.
3. Track your SEO performance and results
Lastly, your store should be able to track both your SEO efforts and how well your store is performing. If you're just getting started, use Google Analytics to track your daily operations. Google Search Console can also track your SEO efforts. Results include search queries users use to find your website/measuring keyword performance by click-through rates, impressions, and position, etc.
Conclusion
Search Engine Optimization for an eCommerce platform like Magento necessitates a number of specific tweaks and settings. The 27 Magento SEO checklist items listed above, such as sitemaps, hreflang tags, speed loading, and more, are all noteworthy improvements to make.
At Magezon, we provide safe, efficient yet affordable Magento extensions that helps you build and optimize your Magento store. Visit Magezon to pick ones for yours!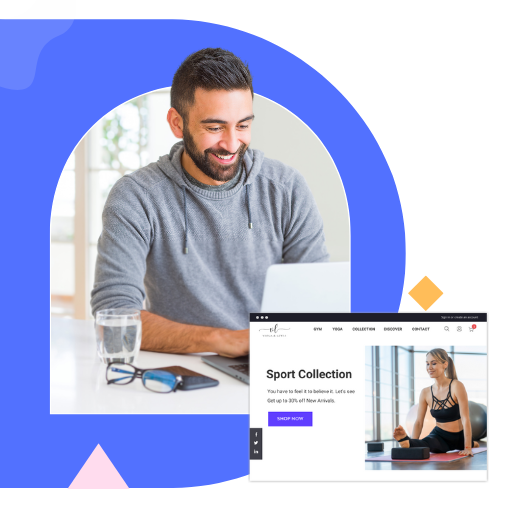 Optimize Your Magento Store With Powerful Extensions
Looking for fast, efficient and well-coded extensions to build or optimize your Magento stores for sales boosting? Then visit Magezon website and grab necessary add-ons for yours today!