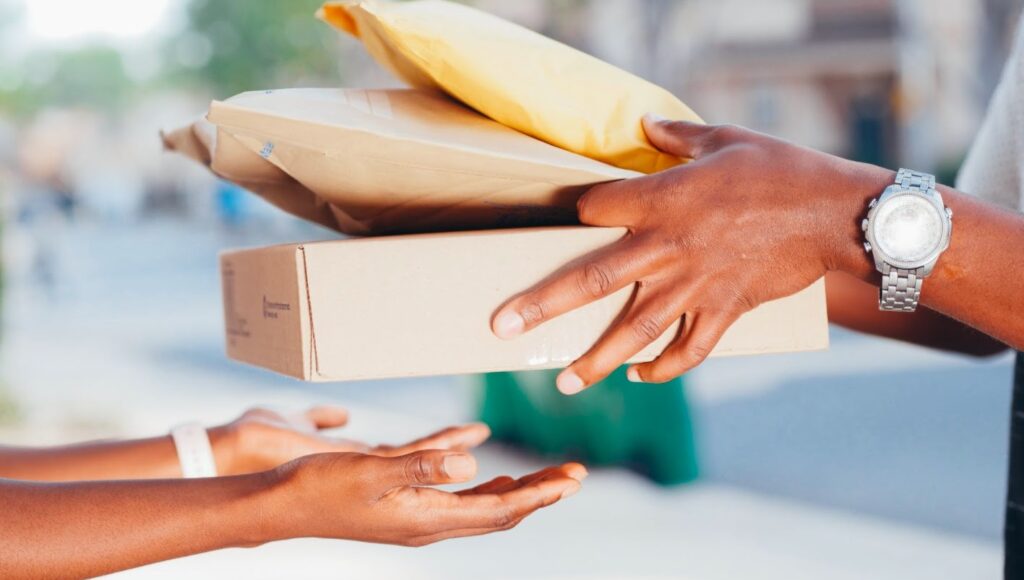 Have you ever bought anything online? If yes, there's a good chance you've come across the phrase "flat rate shipping." It's possible that you've dealt with eCommerce shipping firms that offered this choice or that you've selected it as a consumer while purchasing items online.
So, what is it about flat rate shipping that is so popular these days? What is it about it that makes it so popular for bulkier packages? As a seller/merchant, should you apply flat rate shipping method to your store? Continue reading to find out the answers to these questions and information on flat rate shipping rates and other topics.
What Is Flat Rate Shipping?
Flat rate shipping is a method that determines the cost of eCommerce shipping not based on dimensional (DIM) weight but rather on the size of the package or envelope. Flat rate shipment is an attractive alternative for holiday shoppers due to the lack of peak-season fees.
For instance, you charge $10 for local delivery, $15 for flat rate international shipping, and $5 for any purchases above $100. Moreover, numerous merchants establish a few flat shipping costs to cover their various shipment conditions.
Flat rate shipping is also available from several shipping companies, regardless of where the package will arrive. If an item fits inside the shipping box and weighs no more than the allowed limit, it was sent to any place at no additional cost.
Flat-rate delivery serves companies well as a method to standardize shipping prices and eliminate the vast ranges due to possible factors like DIM weight, shipment distance, and seasonal spikes. Because of this, flat rate delivery is an excellent option for online merchants who want to streamline their delivery processes.
The question is: how many flat rates should you establish?
You need to experiment with many solutions to see which one works best for your company. However, you want to be able to manage your expenditures while still giving your clients competitive flat rate shipping prices.
How Does Flat Rate Delivery Work?
Each of the leading shipping lines now offers its type of flat rate shipment. Specific carriers demand you to use their packaging, while others allow you to use your own as long as it meets particular dimensions.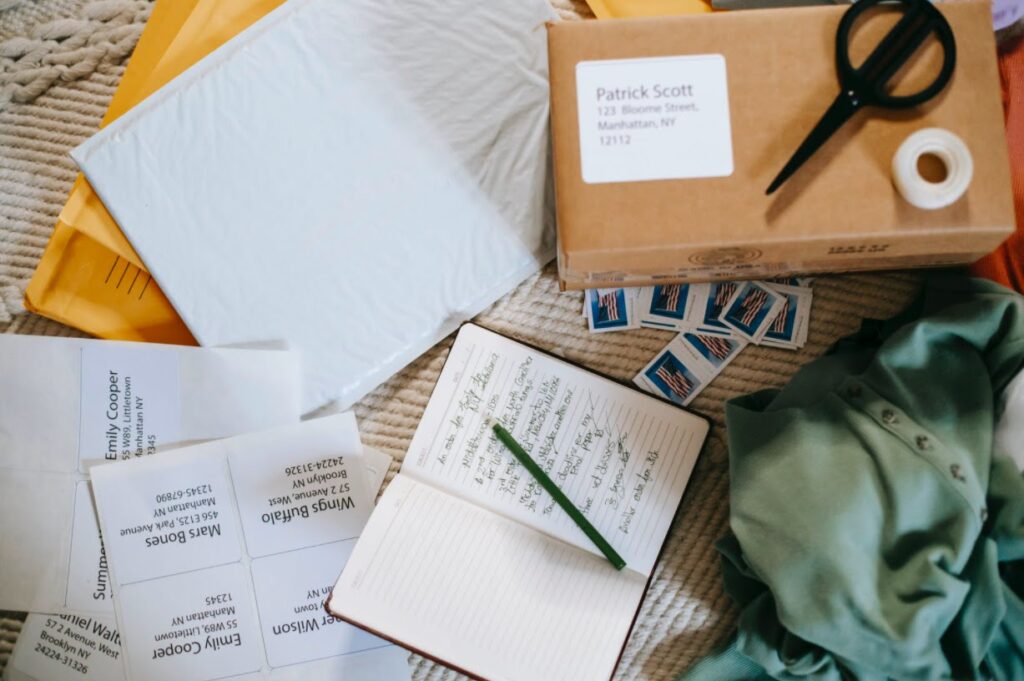 The expense of flat rate shipping is determined by the size of the package (small flat-rate boxes or envelopes are the least expensive) and the service level selected. Additionally, there are weight restrictions that merchants must adhere to avoid incurring additional costs.
Let's see four steps of how flat rate shipment works:
1. Determine your carrier and the box size or flat-rate envelope that you need.
2. Get flat-rate packing from your carrier or create a package that meets the carrier's size criteria.
3. Package your order and send it to your client.
4. Attach a shipping label to the parcel and drop it off at the post office or plan for pick-up.
How Much Flat Rate Shipment Should You Charge?
The charge for flat rate delivery is dependent on products, location, and destination. While you want to provide a positive checkout experience for your consumers, you also have to consider the expense of delivering their products. The two would collaborate to develop a plan that boosts sales without jeopardizing the bottom line in an ideal world.
Estimating your typical delivery cost is the most accessible approach to determine how much to charge. This average can be used as your standard flat cost, which implies that you will make or lose money on delivery depending on the purchase. However, everything should eventually balance out.
To determine your expenses, you must first select the weights and dimensions of your items and packaging. Next, use a shipping calculator online and keep track of the various shipment estimates. Finally, calculate the average cost after gathering all of your assessments. In a perfect world, your flat rate would be a round figure. For instance, if the average cost of domestic shipping amounts to $11.72, round up to $12.
Bear in mind that the plan you choose today might not be the best for your organization at all phases or even at all times of the year. For instance, you opt to provide a more appealing flat cost as a promotional approach during peak times such as Black Friday and Cyber Monday. However, you should generally choose the pricing that fits your organization while also considering any fulfillment issues that can arise.
Taking Into Consideration the Weight and Price of the Item
Adding weight or price restrictions to your standard flat shipping charge is an option. Measuring your customer's shopping basket weight allows you to determine how much to charge for delivery depending on how much weight each item contains.
Let's look at an example: How to charge separate fees for orders under and above 5 kilograms? Set a flat charge of $7 for orders under 5 kg and a flat cost of $15.00 for orders exceeding that weight using weight-based pricing. If a consumer has a basket with a total weight of 7 kg, the only shipping option available to them at the time of checkout is $15. If you're delivering big things and don't want to bear the additional shipping charges associated with doing so, this is an excellent alternative for you.
With price-based shipping, customers can be charged for shipping depending on the entire value of their basket. For example, if you wanted to charge various rates for orders under $50 and those beyond that amount. A flat rate shipping fee of $4 might be established for purchases under $50 and $10 for orders beyond $50 using price-based rates. Discounts for consumers who buy many items might be encouraged by price-based delivery rates. Though you'll bear more of the shipping costs, increasing cart totals make this a realistic alternative for your business.
Flat Rate vs. Standard Shipping: What's the Difference?
Flat rate and standard shipping are two price options for sending your products. You will offer your customers a flat fee shipping for each zone or weight slab, or you can offer them a standard shipping rate that can vary within an area and is determined by various criteria.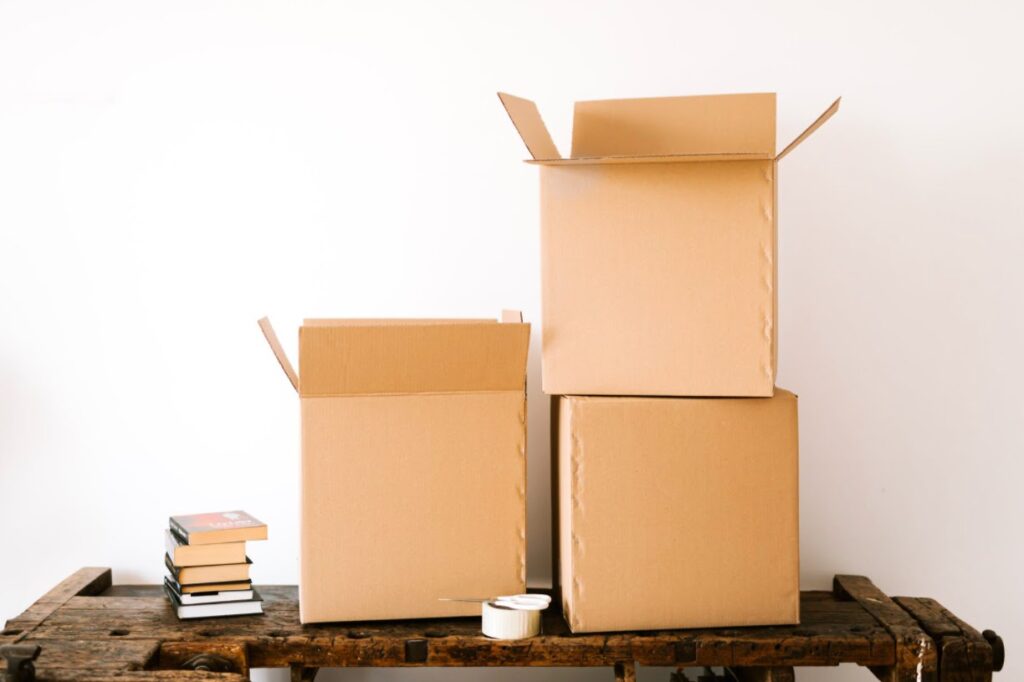 A flat rate implies that you will send any item at the same fee, generally within zones. In most circumstances, the eCommerce site calculates and sets this pricing in conjunction with its delivery partner. The flat-cost shipping technique is based on several shipping zones. For example, flat charges will fluctuate depending on the location and zone to which the item must be transported.
All customers, regardless of quantity, will pay a single shipping amount for within-city shipments. Consequently, if you need to send to an address in a specific zone near your organization, this shipping method is excellent. Or if you have frequent consumers from particular areas. There is a set flat rate delivery time with flat rate shipping that cannot be changed.
Standard shipping is based on regular prices, computed based on zip codes and zones. There is no need to use a unique flat-pricing technique to guarantee that buyers only pay one delivery charge. The shipping time varies based on the shipment and might range from 5 to 15 days. Standard shipping, as opposed to flat rate shipping, is used for lengthier or un-prioritized delivery.
Flat Rate Shipping: Pros and Cons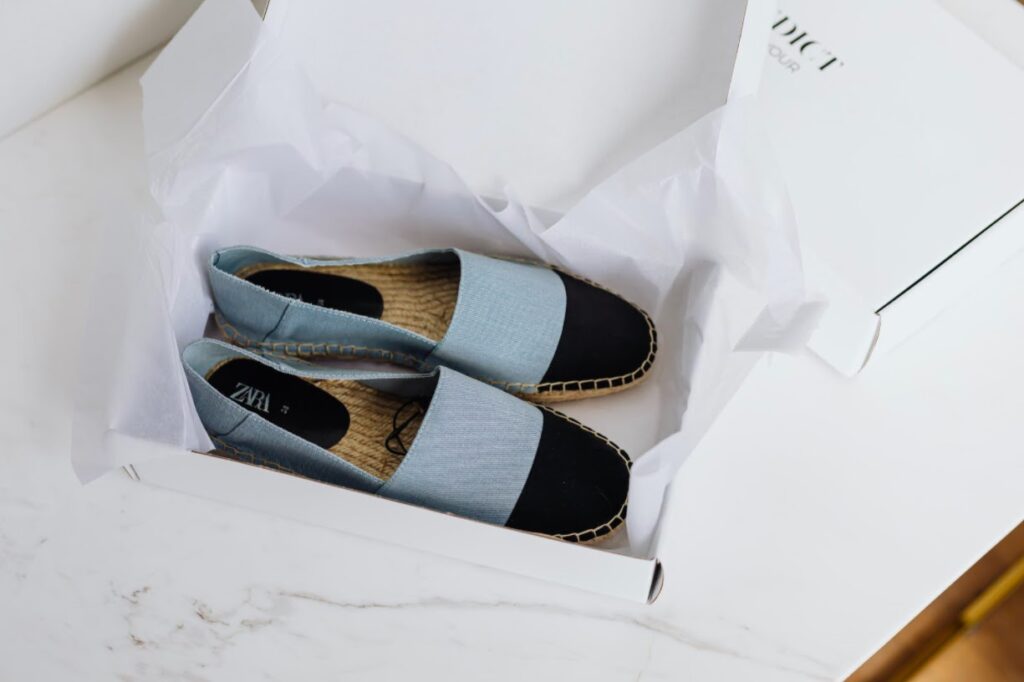 1. Pros
– Transparency
When you choose flat rate delivery, you provide your consumers with a predetermined fee, clarifying your selling process. As a result, you gain the customer's trust, and the customer will have a better relationship with your company. They also favor your company over your rivals since there are no extra shipping or handling expenses.
– Shipping expenses are predictable
DIM weight and peak season fees drastically undercut profitability for many online vendors. While you save expenses by splitting shipments or comparing carriers, it's hard to eliminate home delivery charges when opting a standard shipping service. You will avoid these additional expenses by using flat rate delivery, which keeps delivery affordable for both you and your consumers.
– Using packaging provided by the carrier
Even if you use ordinary packaging rather than more costly custom-branded packaging, the cost of fulfillment might still be significant. However, working with a carrier that provides their packaging for free is very cost-effective for merchants, particularly those just starting.
Carrier-supplied packaging also contributes to the eCommerce fulfillment process becoming more efficient. Because the carrier has pre-determined DIM weight, you do not need to weigh and confirm the dimensions of each package before shipping. This cuts the fulfillment procedure by a significant amount of time.
– Management simplified
After switching to flat-rate shipping, your eCommerce site will no longer need a shipping calculator. You won't have to adjust the delivery costs for individual products depending on their weight or size. This allows you to concentrate on improving your products and other fulfillment activities such as packaging, sourcing, and so on.
– Promotions with free delivery are simple to implement
It's much simpler to give consumers free delivery when you understand your shipping expenses and how much they cut into your profit margins. Because flat rate shipping costs are consistent throughout the year and every order, retailers will confidently include the cost into their product pricing or establish a free shipping threshold.
2. Cons
– Overspend on shipping
The primary benefit of flat rate shipment – consistent pricing – may be a significant drawback if your shipping requirements do not coincide with the most effective cost reduction areas.
For example, flat rate delivery provides significant cost savings for eCommerce firms that regularly send items across great distances. However, if you primarily handle short-haul shipments, flat rate shipping will end up costing you much more in the long term than standard shipping rates.
– Branding chances missed
Delivery time is a significantly competitive distinction in eCommerce. However, if you are required to ship in the carrier's box, you will lose out on the opportunity to package your shipments in bespoke packaging that advertises your brand. It implies that using the carrier-supplied box essentially cedes critical branding space to USPS or FedEx, not your own organization.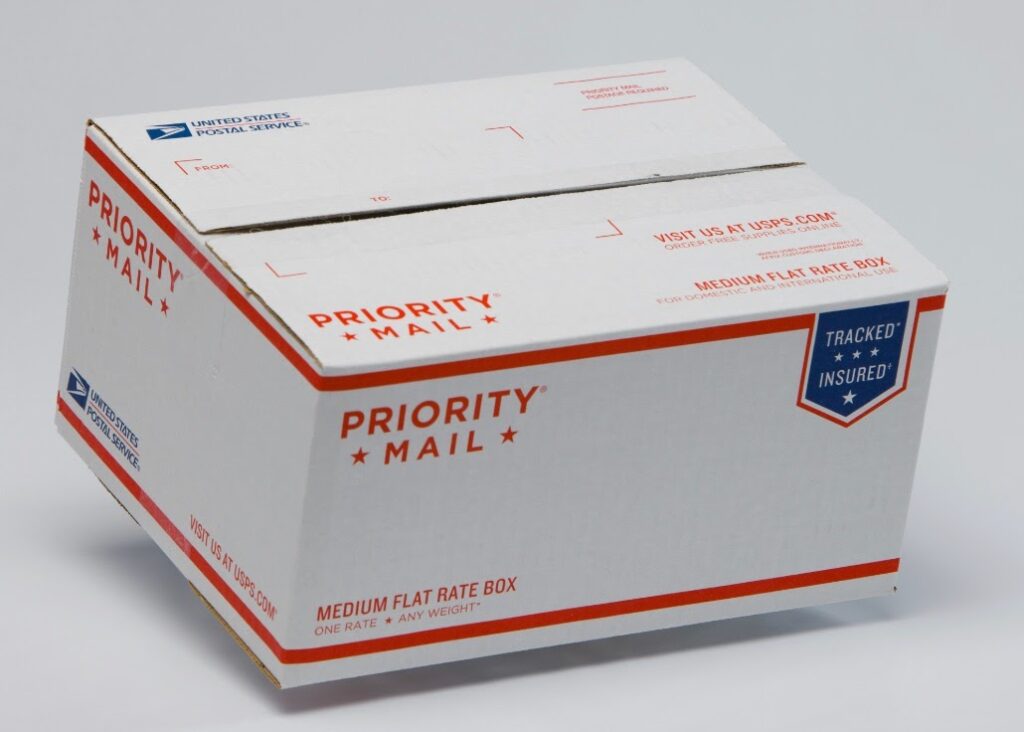 – It's not the best approach to provide the best service to your clients
Flat rate shipping is easier to handle for merchants, but this does not imply that it is the optimal method for managing consumer experiences.
Flat rate shipping is not the best option for many customers who want their products to arrive quickly. Another disadvantage of flat-rate services is that they cannot always guarantee delivery dates, which cause a lot of hassle after the purchase has been made.
Does Flat Rate Shipment Save You Money?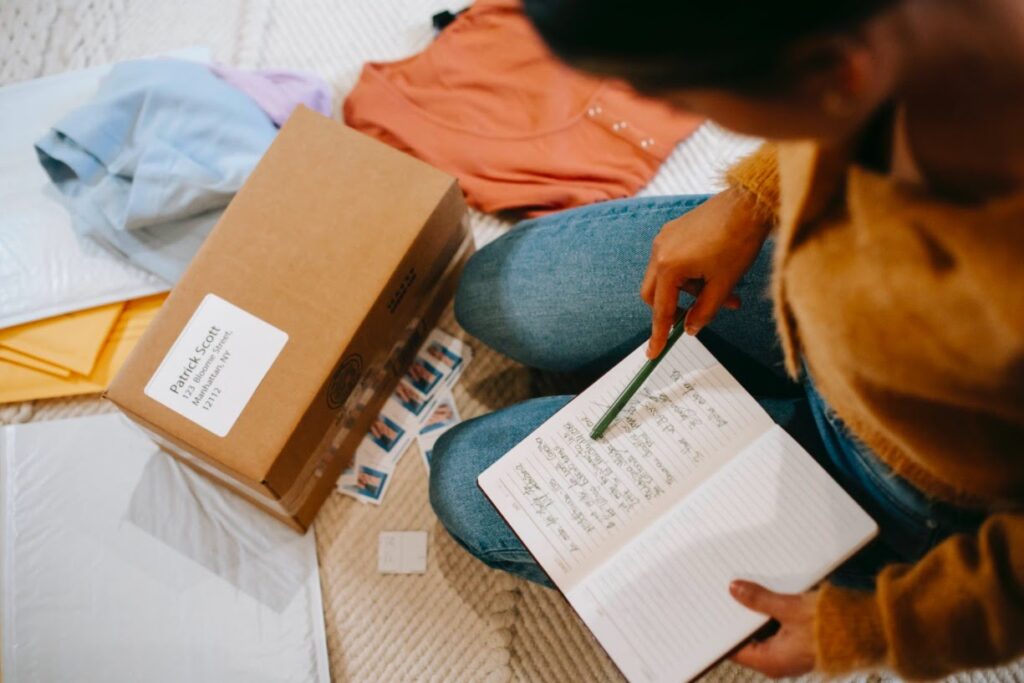 Why did you come to consider flat-rate shipping in the first place? Did you expect that it is not only time-saving but also cost-effective? In that case, let's see if it can save you money or not. To find out whether flat rate shipping saves you money, let's do some research!
You'll save money when:
You operate a firm that transports a large number of tiny, heavy products. Flat rate shipping protects you from being charged additional costs for shipments with a high DIM weight.
You're working on plans of concentrated fulfillment. For example, suppose you have a single warehouse that sends orders nationwide. In that case, flat rate delivery saves you money by eliminating the need to pay a premium for delivering across different shipping zones.
You're in-house fulfilling. Flat rate shipping benefits self-fulfill brands since uniform pricing and carrier-supplied packaging help keep fulfillment costs low and the packing process streamlined.
You'll NOT save money when:
You want to have complete creative control over the delivery process. You can not turn delivery time into a critical touchpoint when you're forced to use carrier-supplied packaging. This is a significant setback. Brands wishing to provide a consistent, end-to-end consumer experience will either have to make concessions or go for a shipping method that allows for customizing the delivery.
Your items are compact and light. If a typical client purchase is far less than the weight limit of most flat-rate services, you are paying for the extra weight. In this instance, it is preferable to use standard shipping services, which charge just for what you send.
You usually ship orders very close to home. If you're a small firm with a limited client base, you won't be able to optimize the cost of flat-rate delivery. As we said before, paying for short-distance deliveries inside one shipping zone is more cost-effective.
Flat rate shipping services at USPS, FedEx, and UPS – Which are the best flat rate shipping services for you?
In the United States, there are three primary shipping providers to pick from: USPS, FedEx, and UPS. Each of them provides excellent services to individuals and small enterprises. However, depending on your specific requirements and those of your organization, one can be the superior option to the others.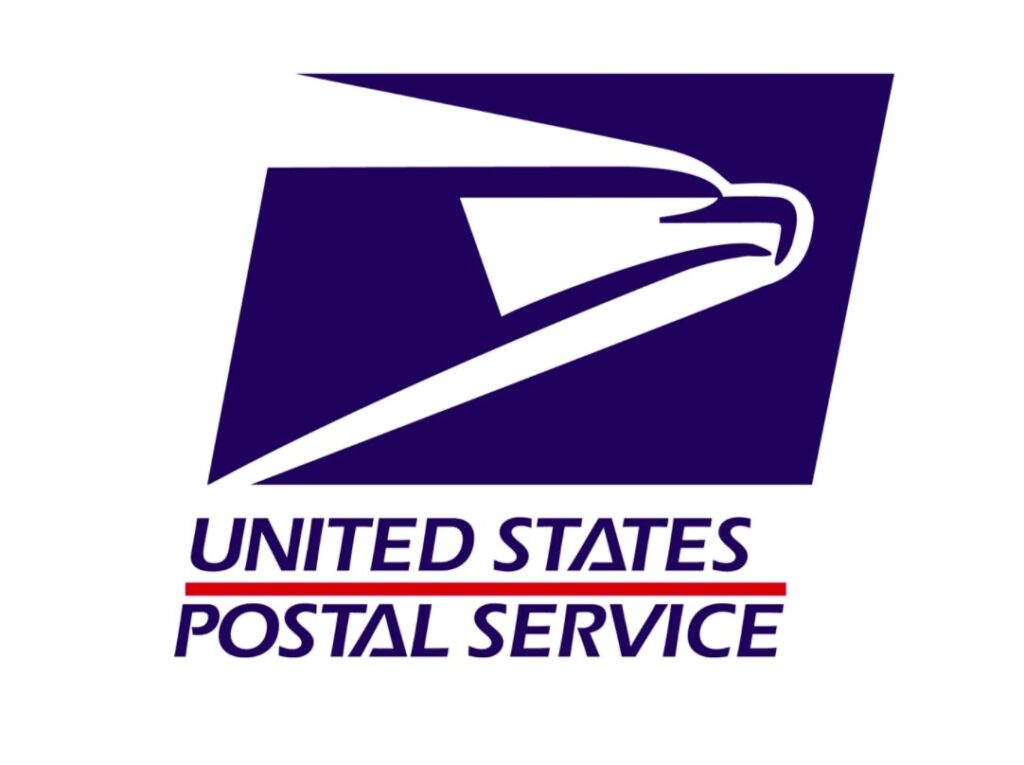 Priority Mail and Priority Mail Express are both offered by the United States Postal Service at a set charge. To take advantage of this service, you must use a Priority Mail box or envelope marked "Flat Rate." This USPS flat rate shipping imposes certain limitations on the maximum size of flat-rate packages sent.
The package's size determines the flat rate shipping charges for USPS Priority Mail. The cost does not take weight or shipping zones into account. Therefore, 70 pounds is the maximum weight.
Rate table:
USPS flat rate prices for your reference:
Commercial $7.90, private $8.45 for a small flat rate box
Commercial $13.75, private $15.50 for medium flat rate box
Commercial $19.30, private $21.90 for large flat rate box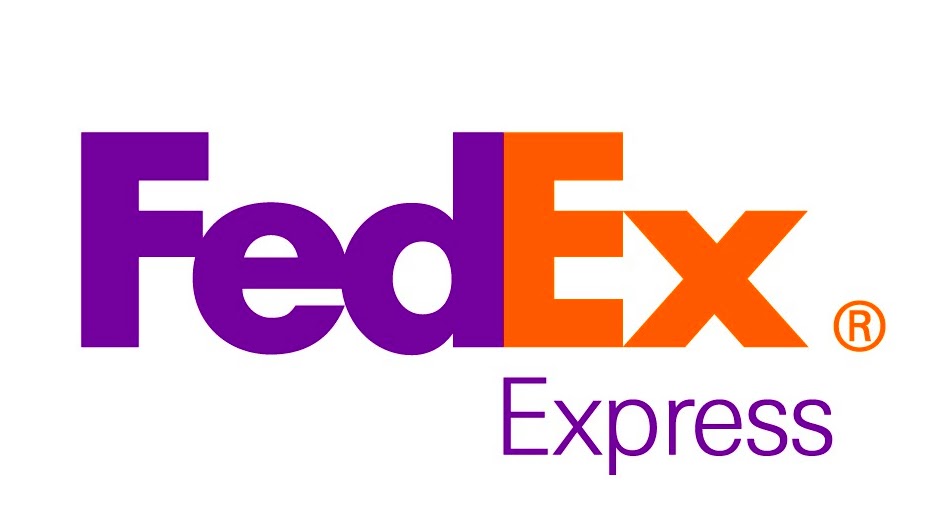 FedEx One Rate is the name for FedEx's flat rate shipping option, which is a collection of prices. The fee is determined by the FedEx service you choose and the size of the box or envelope used to mail your item. To take advantage of FedEx's flat-cost delivery offer, you must utilize FedEx packaging.
Additionally, FedEx's flat-rate service costs are based on distance traveled. The higher the destination's shipping zone, the more expensive it is to ship using One Rate. Additionally, you can pay additional expenses if you need any specialized services.
The term "flat rate" refers to the fact that the weight of the delivery does not impact your shipping fees. You will ship using One Rate pricing if your items do not exceed the weight restriction. The weight restriction for envelopes is ten pounds and for cartons and tubes is fifty pounds.
Rate table:
FedEx small package service: $9.95 for the express saver, $22 for two-day.
FedEx medium package service: $12.95 for the express saver, $23.25 for two-day
FedEx large package service: $20.00 for the express saver, $25.20 for two-day
FedEx extra-large package service: $32.35 for the express saver, $35.65 for two-day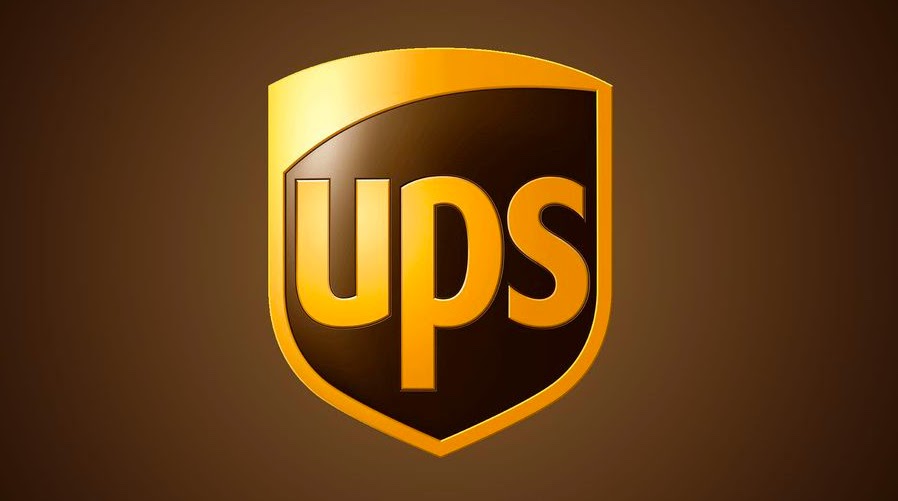 UPS Simple Rate is the company's abbreviation for its flat rate service. Flat rate shipping UPS enables you to ship using your own box or postal envelope while still obtaining flat rate delivery. Your shipment cannot exceed 50 pounds in weight. Additionally, the volume of the container must be less than 1,728 cubic inches (the equivalent of 12 x 12 x 12).
Because you use your own packing, calculating your UPS Simple Rate category will need some mathematics. Based on the capacity of your package, it will be classified into one of five sizes. 100 cubic inches, for example, is a little volume. 251-650 cubic inches is the volume of a medium box.
In contrast to FedEx, UPS Simple Amount charges a flat rate regardless of the destination. For example, the service charges one flat fare for travel inside the contiguous United States and a premium rate for trips to Alaska and Hawaii. In addition, the shipping cost is determined by the box's dimensions and the service selected. And, the pricing is unaffected by the package's weight or shipping zone.
Rate table
UPS small flat rate package: Prices begin at $11.50
UPS medium flat rate package: Prices begin at $13.90
UPS large flat rate package: Prices begin at $18.40
UPS extra-large flat rate package: Prices begin at $22.85
Which One Is Right for You?
When choosing the right flat rate delivery suppliers, every eCommerce company must consider some essential factors:
How much will it cost to mail these packages?
Which airline will provide the most competitive rates?
Do you need to brand your firm?
Answering these questions will offer you a better understanding of your shipping options, and based on that, you can choose the best one for your business.
Nowadays, almost every successful company gets to the point when optimizing their eCommerce shipping plan becomes necessary. Occasionally, the "best" carrier for you may vary based on the kind of item you're sending, the distance the parcel must travel, and various other criteria. Thus, carrier flexibility is critical.
FAQs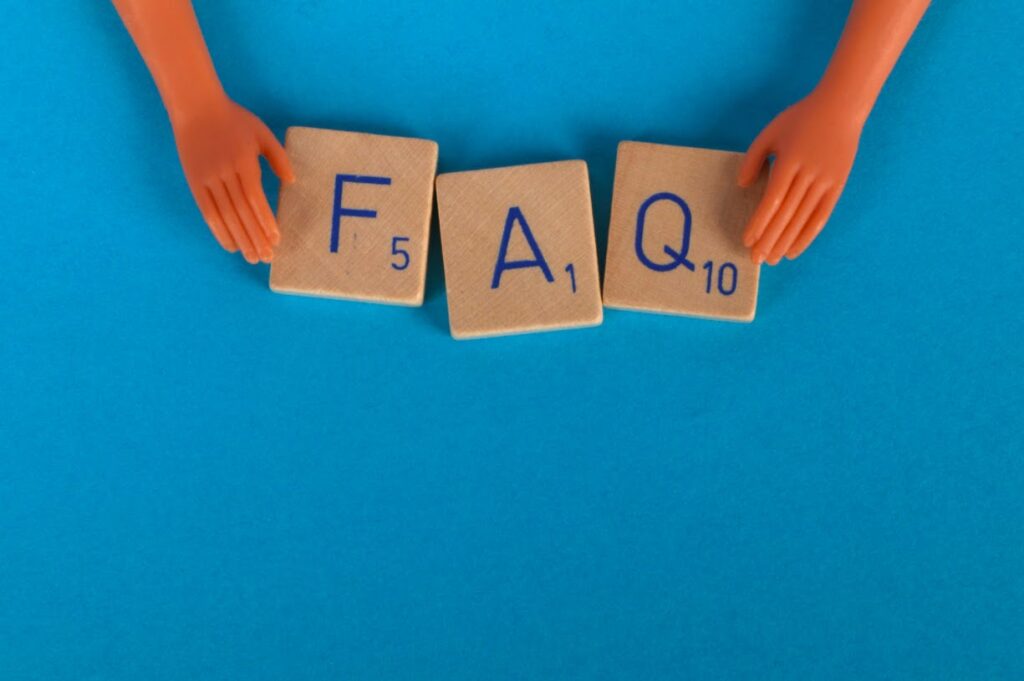 1. How Fast Is Flat Rate Shipping?
Flat rate delivery typically takes between one and three business days. This is based on the shipment delivered to a carrier on a business day with no delays.
You can expedite the delivery of items to consumers by using expedited shipping services, but be aware that this will cost extra. Most companies choose standard flat rate shipping time since it is less expensive and yet delivers an excellent customer experience.
Let's look at some examples:
FedEx flat rate delivery options include the second day, overnight, and FedEx Express Saver. (FedEx Ground does not support it.)
UPS offers flat-rate delivery through 3-Day Select, UPS Ground, and 2nd Day Air.
No matter how long the distance, all USPS Priority Mail items are usually delivered in three days or fewer.
2. Can I Use My Own Box For Flat Rate Shipping?
It depends on the flat rate shipping service you use.
For example, both the USPS flat rate and FedEx mandate that you use their boxes for flat rate delivery; however, there is a range of sizes available. In contrast, UPS is the only company that allows you to use your own packaging.
3. Should I Use Flat Rate Shipment?
For eCommerce firms, flat rate shipping is an enticing option. If you ship using a balanced rate package or envelope, you will know the exact cost of postage. You do not need to use complicated plugins to compute shipping costs in your shopping cart. Additionally, the carrier often offers the package or envelope gratis.
USPS or UPS flat rate shipping ensures that your delivery costs remain constant regardless of how many shipping zones you send orders through. This might be advantageous if your warehouse is far from the land.
Conclusion
Flat rate shipping is a very simple and basic method of goods shipping. There are set charges for all sizes and weights of boxes, unlike regular delivery, which rates based on the kind of merchandise, its dimensions, size, and time zone. Additionally, flat rate shipping is simple to grasp and is one of the finest solutions for businesses that need continuous order delivery and recurring orders.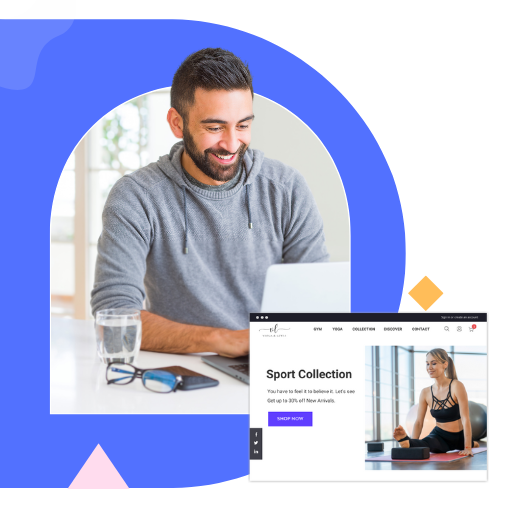 Optimize Your Magento Store With Powerful Extensions
Looking for fast, efficient and well-coded extensions to build or optimize your Magento stores for sales boosting? Then visit Magezon website and grab necessary add-ons for yours today!