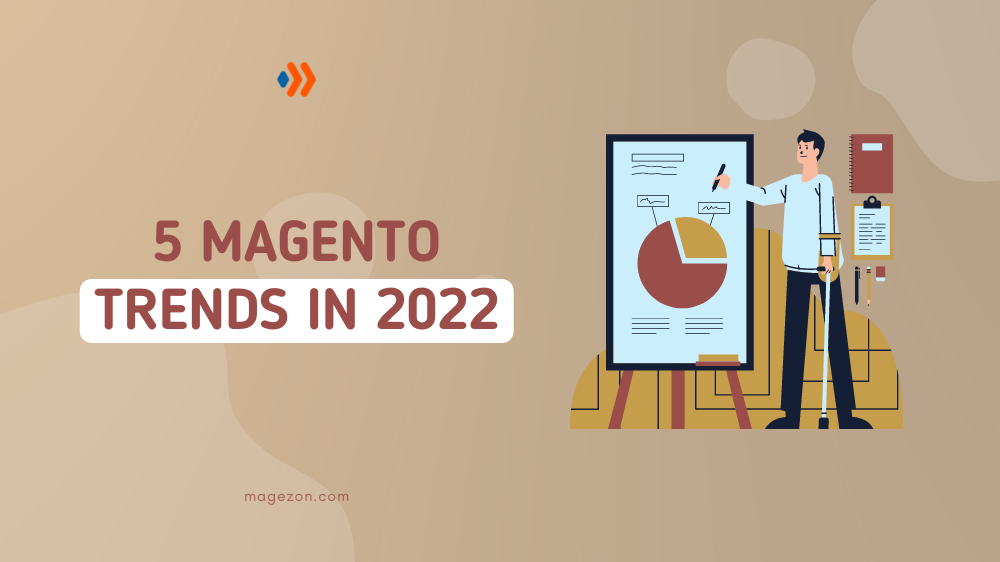 E-Commerce Look Back in 2021
The world has witnessed dramatic changes due to the pandemic crisis. New behaviors have been formed and caused the emergence of recent business trends. Many businesses bankrupted, some had to close their physical stores, and eCommerce is increasing as the main trading channel. Buyers tend to switch from online marketplaces for a more convenient approach. According to Statista report, 52 percent of consumers refused to go to physical stores because of their self-protection health under the COVID-19 effect.
With the booming market demand from both customers and business owners' sides, eCommerce marketplaces and website builders have been putting effort to significantly upgrade their platform. Magento, a US-based eCommerce platform, provides a community of over 250,000 developers contributing to the platform's growth, maintaining stable operation, and launching new features.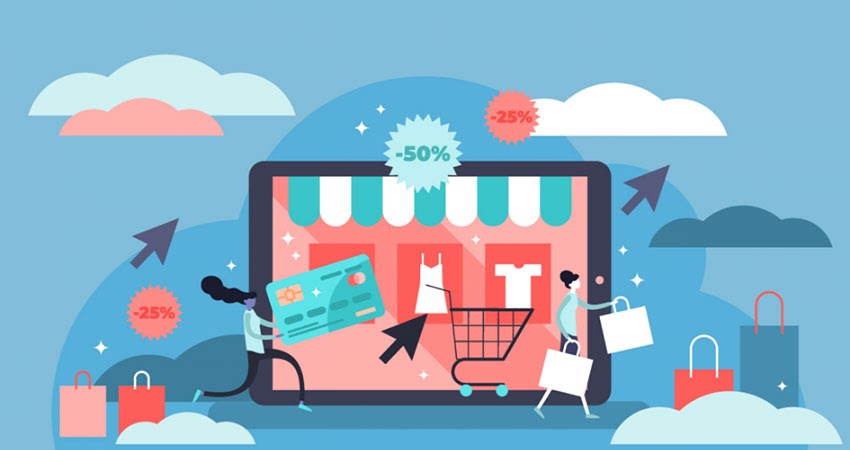 5 Magento Trends Can't Be Missed Out in 2022
As a user of Magento, it is crucial to acknowledge five Magento trends to build a highly interactive eCommerce website and its constant updates.
1. Focus on Creating Personalized Experiences
It can be seen that consumers have never played a central role and have an essential voice in the digital economy like nowadays. Every experience, evaluation, positive or negative feedback from consumers strongly influences the business performance of e-commerce enterprises. Generating personalized, user-interactive experiences improve their satisfaction and drive positive outcomes. 79% of consumers will only interact with a brand if these products are directly tied to previous interactions.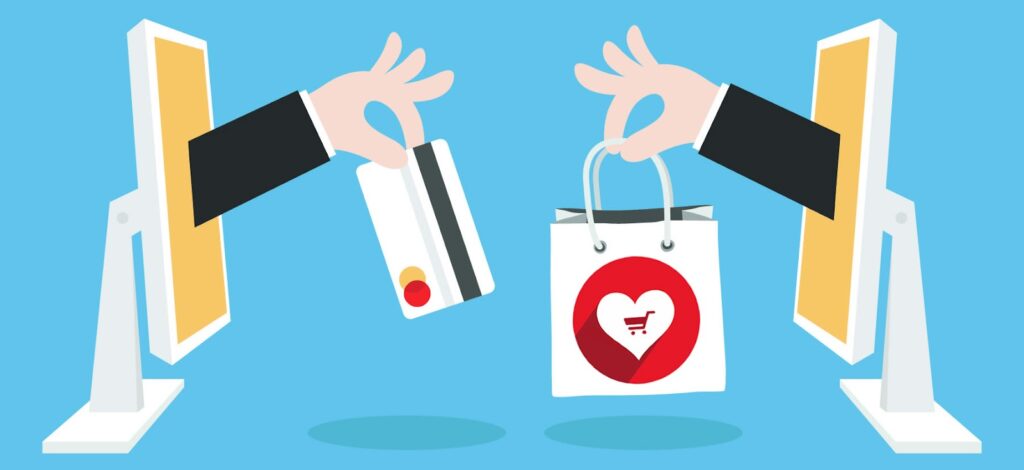 Firstly, based on shopping behavior and instantly updated transactional data, businesses can provide a unique experience to customers through different means, including:
Cross-sell and up-sell products are matched with the products already in the cart or the most viewed ones.
Advising customers on trending and best-selling products.
Incorporating reviews from the latest users and include personalized recommendations for added credibility.
Personalizing email marketing is another way to optimize the personalized buying experience. It plays a particularly vital role in nurturing customer relationships. Some types of personalized email you can implement include:
Sending newsletters with a personal recommendation.
Sending the cart reminder, which is being neglected.
Sending Emails with promotion content reminding customers about the brand.
Sending Emails that provide order status tracking with a few personalized product recommendations.
2. Mobile Shopping Optimization
Consumers make a purchase decision through their phones more often than other portable devices. Justin Smith, the CEO of OuterBox, has researched through numerous studies and concluded 79% of smartphone users had bought products online through their mobile devices in the last six months (the first six months) of 2021.
Plus, another statistic conducted by Statista, the sale revenue of mobile eCommerce reached 3,56 trillion USD by the end of 2021.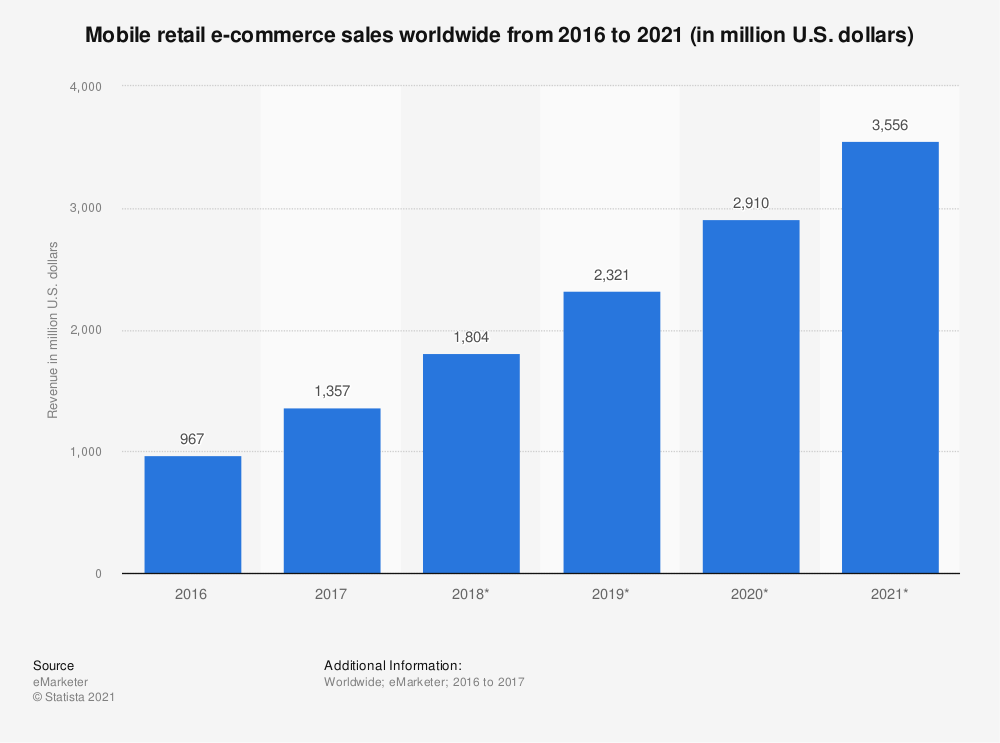 Online shopping statistics demonstrated that 4 out of 5 users had purchased online using their mobile devices. With the coronavirus pandemic impact, it is not a surprising finding. Those numbers reveal an undeniable trend of eCommerce nowadays.
Therefore, online store owners need to understand the latest buying trends and improve the websites' responsiveness for a great customer experience. Some factors that you can consider when it comes to enhancing online mobile shopping:
Improve the Website speed
Select the Images with moderate resolution
Limit the pop-up videos, promotion banners, gifs
Limited functionality requires mobile users to switch to desktop mode
You might be interested in looking for Progressive Web Apps (PWA) solution. It allows customers to search and make purchases and add the website icon to their home screen. The customers just need to click on the icon to return to the website. This experience will be similar to when using the app on the phone. This is a convenient solution for users because they can still access the website quickly without downloading the app. In addition to providing an "app-like" experience through any web browser, a PWA can help you reduce page load times and increase search engine rankings.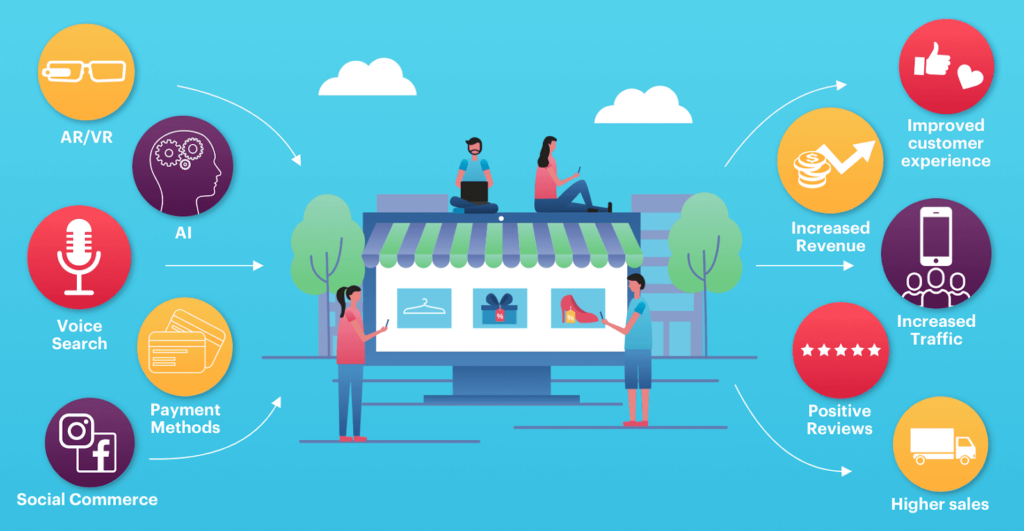 3. Social Promoting via Video Content
Social promoting is a very popular way to trigger sales revenues and stimulate customers to visit the webpage to view the details of products. 87% of eCommerce buyers reported that social media affects their purchase decisions. The content from social media plays an important part, which is mainly considered a key point to gain trust and further encourages customers to first interact with the posts and then contact the seller.
Before, text content accounted for the primary marketing sources. In recent years, with the popular raising of Tiktok, videos content has been making up a large portion of the social media material. Because it brings the benefits of the actual conversion, 72% of people would rather watch videos than reading product descriptions. Impressively, "73% more visitors who watch product videos will make a purchase" (Hubspot).
Video has an amazing ability to convey information intuitively. Thus, it is intriguing to grab the buyer's attention. Magento website owners can grasp this trend and utilize the video content to optimize the customer buying journey.
4. B2B is Growing and Changing
B2B e-commerce, short for business to business, is defined as the buying and selling of goods or services between businesses through online channels. Instead of taking orders traditionally, transactions are done digitally, significantly reducing costs.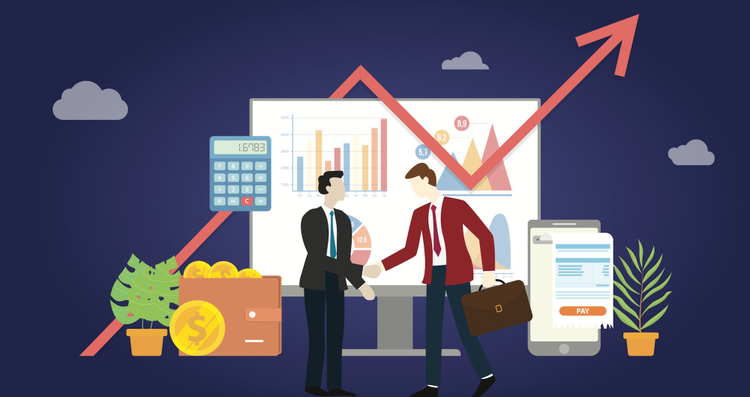 A rising number of B2B customers are considered to buy digital products. B2B buyers do broad research on a brand and its products before contacting a seller. A report estimation reveals that they search about 12 times before purchasing a particular brand. In addition, 74% of B2B buyers strongly agree on researching at least half of their work purchase online. Furthermore, B2B eCommerce will grow more than 70% by 2027, reaching 20.9 trillion USD (compared to 12.2 trillion USD in 2019).
Today, millennials account for 73% of B2B purchase decisions. Being knowledgeable about digital applications and based on their own experience in B2C eCommerce (Business to Customer), they set high expectations when performing B2B transactions. This offers great growth potential, and also requires companies to continue to invest in digital solutions, such as sales platforms. The growing and changing of B2B eCommerce market is one of the significant Magento trends of which merchants can take advantage and start preparing a strategy for B2B market.
5. Integration of Systems for Multi-channel Selling
Trading on both online and offline channels expands the opportunities for reaching new customers, converting them into finalized purchases, or promoting the brand image. However, the more techniques and tools that are exploited, the more complicated management practices that business owners have to confront.
Multi-channel selling brings new challenges and requires businesses seeking solutions to address the complex situation of switching back and forth more than one business system. If you are using Magento as an eCommerce website and a POS system for in-person sales, it is nerve-racking to track orders, customers' information, paying methods, shipment forms, etc. from two separated systems.
Multi-channel integration is a salvage solution in that case, but not many acknowledge. It is the process of deploying a connection between multiple systems selling channels with other business systems. The integration allows merchants to access the necessary data and perform its core functions well.
For multi-channel software to interact with eCommerce platforms, it is important to contemplate how to conduct Integration. Mostly, program developers would apply an API (Application Programming Interface) method for a standalone system. The process of owning this module requires lots of investment for hiring skillful IT developers, and the time wasted for configuring the whole complex program. Therefore, contemplating a professional integration provider like Beehexa would be a favorable choice.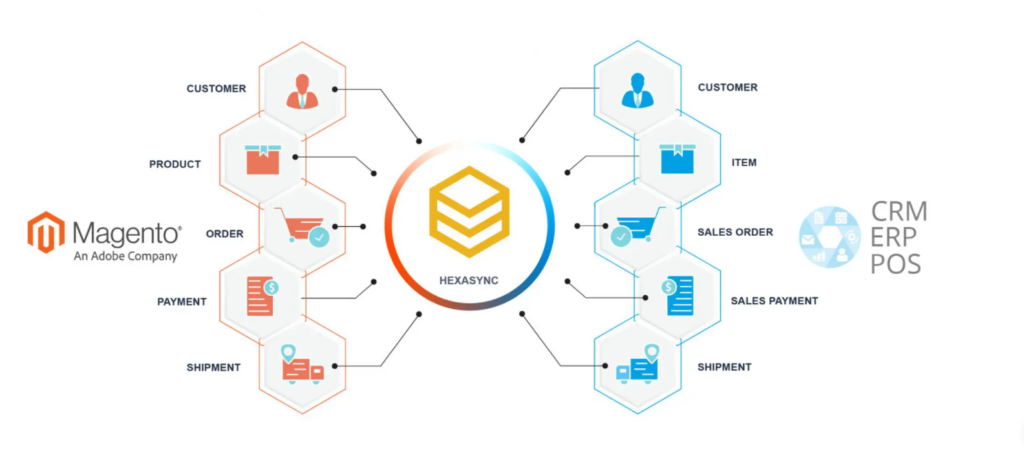 Beehexa provides iPaaS (Integration Platform as a service) solution, that ensures constant updates and maintenance. With the help of integration, key features of eCommerce, including inventory management, order management, customer information, etc. will be synced seamlessly from the Online stores to one centralized system for throughout control.
For those using Magento as an eCommerce platform, Magento integration with other business management systems such as BI, POS ERP, CRM, etc. can be powered by Beehexa with a stable, sleek process.
Final Words
In the context of the VUCA (volatility, uncertainty, complexity, and ambiguity) world, which means our lives keep changing day by day with the continuous appearance of many new events, innovation, and new technologies; eCommerce platforms operating on a digital basis, enterprises will be outdated if there are no updates according to the common trends.
Going through a period of formation and development, when looking at the eCommerce market, people might think this market is gradually taking shape with established big reputed players and a clear set of rules. But this impressive development can be misleading because the digital transformation is not over yet. Facing the rapid changes in eCommerce will always require You — the owners of eCommerce websites to constantly renovate and adapt to new Magento trends.
Magezon is one of the leading Magento extension providers in Vietnam and a trusted Innovate Adobe Partner. We specialize in providing Magezon Builder Suit that helps Magento merchants build high-converting, comprehensive e-stores. Visit Magezon when you're in demand of it!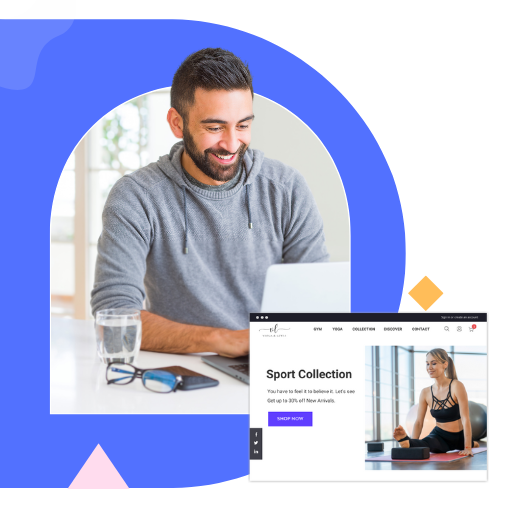 Optimize Your Magento Store With Powerful Extensions
Looking for fast, efficient and well-coded extensions to build or optimize your Magento stores for sales boosting? Then visit Magezon website and grab necessary add-ons for yours today!