Websites are a must-have for any company. The demand for easy-to-use website builders is growing as more small enterprises and startups are launched. This is where a drag-and-drop website creator comes in handy.
Drag and drop page builders online are handy tools that enable you to create websites without writing code. Anyone can design a website quickly using a drag-and-drop website creator. Because it saves both time and money, it has become an outstanding feature for those who are freelancers, entrepreneurs, and small firms.
Let's look at drag-and-drop website creators and why they're such a popular choice for website design.
What Is a Drag and Drop Website Creator?
The drag and drop page builder interface allows you to create a website by dragging and dropping content pieces onto the layout. You don't need to be a techie to achieve this, and you don't need to employ a developer to do it for you. It is the quickest, cheapest, and most straightforward way to create any form of a website. Many drag-and-drop page builders, including Magezon Page Builder, Wix, or Squarespace, can help you develop sites without coding.
To simplify, anyone with a computer and an internet connection can use a drag-and-drop website creator to construct a website.
It does not necessitate the use of code or the knowledge of a single CSS command. Simply choose a basic layout (or theme) and drag pre-set items to the desired locations on each page. You can usually include things like:
Videos
Images
Titles
Blocks of text
Slideshows
Buttons
Galleries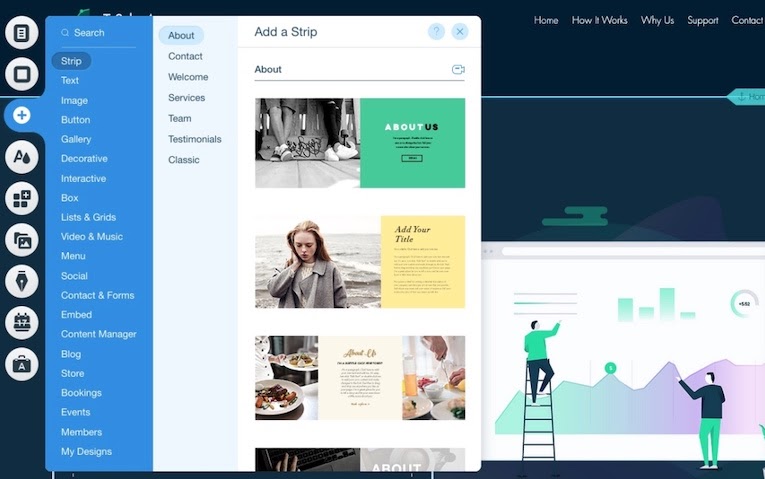 Spaces, separators, background pictures, custom headings, footers, and menus are all structural components that can be placed. Each piece is simply dragged to the desired location on the page. You can make numerous pages; the whole thing should only take a few hours. Most themes are responsive these days, so you can ensure that your website looks just as amazing on mobile devices as on a desktop – without knowing anything about web development.
How to Set up a Webpage Using a Drag and Drop Website Builder Online?
Website builders' drag-and-drop interface is extremely straightforward and simple. It means you don't need technical knowledge or coding abilities to use them. The majority of these website designers offer hundreds of themes and layouts. You can personalize by dragging and dropping various components into the page layout.
Following these simple steps, you may simply design a website using a drag-and-drop website builder.
Step 1: Establish a Clear Website Objective
But first things first, before we go into the designing. Your website's goal and mission must be clearly defined. This will assist you in determining who your target audience is. From there, you can simply develop a website that suits their needs.
Step 2: Create Drag and Drop Page Builder Account
Sign up for a free account with one of the greatest drag-and-drop website creators. All you have to do is submit your email address and create a strong password. You're now ready to start designing your website.
Step 3: Choose a Category and a Theme
Then you must decide which category your website belongs to. Most website builders include features such as an eCommerce store, a portfolio, a blog, a business, and more. After picking the category of your website, there will be a variety of templates from which you can choose. Choose a theme that best suits your needs and begin developing.
Step 4: Begin Editing Your Drag-and-Drop Web Design
This is where the fun begins, as you can now start customizing the theme by dragging and dropping pieces. Every website builder comes with many design elements that you may incorporate into your website.
Videos, images, buttons, text blocks, comment areas, banners, social media sharing buttons, background, and much more are common examples. It's as simple as dragging your pointer over these items to add them to your page.
Step 5: Complete the Content
You may now add all the material to your website after planning the structure and layout. You can include items, blog articles, and information about your business. Other data can be added to your website so visitors understand it.
Step 6: Go Live
After all of the mentioned steps, you'll be able to go live with your website by purchasing a domain name and hosting.
Those are all the basic steps you need to take to use a drag-and-drop website creator to create your website. Comment below if you have any questions!
Characteristics of a Drag and Drop Page Builder – What Makes Them Popular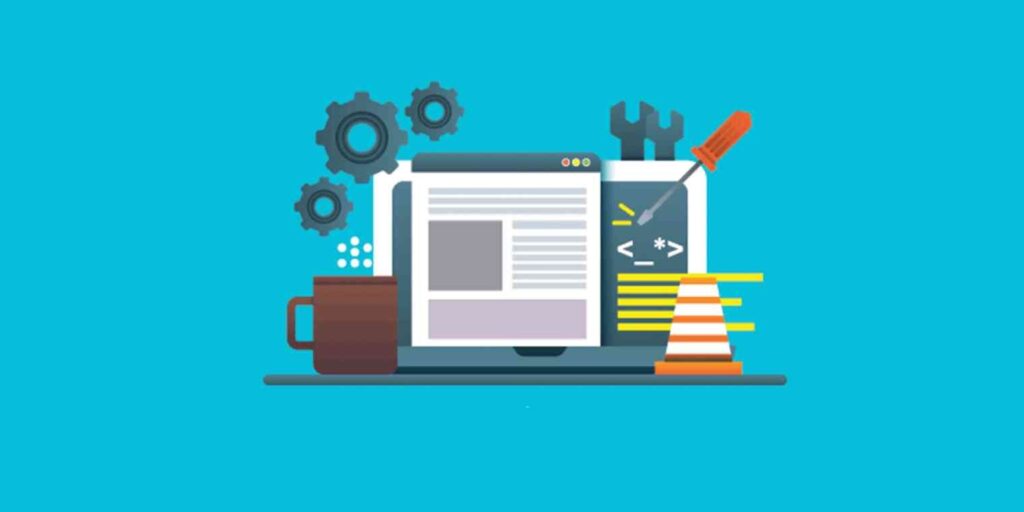 As drag and drop website creators grow more and more, their number of features also rises to match the demand. These are the reasons why drag-and-drop website creators have become so popular:
1. Easy to use
You don't need to be a tech whiz to use drag-and-drop builders because they are simple and intuitive.
2. Templates and themes
Several built-in templates and themes make organizing and tidying your website easier.
3. Budget-friendly
You won't need to employ a developer because you'll be developing the website yourself. Furthermore, many website builders offer a free plan to create a simple website.
4. Create websites fast
A drag-and-drop page builder enables you to construct your website and is the quickest way to do so, as you can complete it in a matter of hours.
5. Customization
All of the available templates and themes may be simply customized to meet the needs of your website.
6. All-in-one domain and hosting
You can also get a domain name and hosting through a drag-and-drop layout builder. As a result, it's convenient because you'll be able to receive all of your services in one place.
7. Customer Service
Unlike open-source content management systems, a drag-and-drop website builder online also offers technical assistance. Their customer service lines are normally answered within 24 hours. As a result, you won't be on your own if problems arise.
From being able to drag and drop components where you want them on a page and those perks, we mentioned above. There are more perks to mention. You can see how your pages will look as you create them. On the other hand, if you utilize a content management system (such as WordPress), you'll have to make changes, preview them, and then make adjustments.
Another neat feature is that most drag-and-drop builders let you duplicate pages. That means you can copy a page you like and just replace the text on all other pages. Most builders allow you to use the structure of one page as a template for others, but if all you need to do is modify the text, drag and drop makes it quite simple.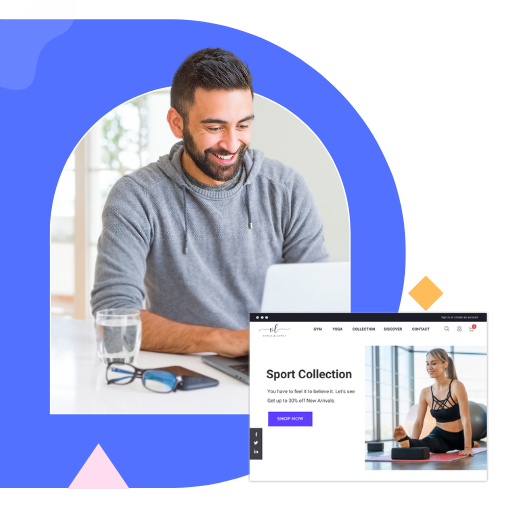 Try FREE Magezon Page Builder demo today
Easily create your engaging, interactive Magento website in any style whenever you want without relying on developers or designers. Just by drag & drop.
Who Benefits From Using a Drag and Drop Website Creator? Why?
Small businesses with little cash flow can tremendously benefit from adopting a drag-and-drop website creator. Hiring a professional website designer, on the other hand, might be quite costly. The use of some of these website builders is even free. The ones that don't usually enable you to sample the program for free, allowing you to see if you can attain your goals without the assistance of a professional.
Now that we have covered who would benefit most from drag and drop website creators, we will now discuss why drag and drop website creators are such a powerful tool, especially for small businesses.
Reason #1: A drag and drop page builder provides access to the most significant marketing tool available to small businesses: A web page
Accessibility is one of the most important reasons drag and drop builders benefit small businesses.
Despite a small proportion of dissident voices, it's difficult to refute that a company's website is one of its most valuable, useful, and high-visibility marketing tools. It lets you present information to your prospects and customers, and it can simply integrate images, text, videos, and links to other materials. It also has a digital storefront and can be shared quickly.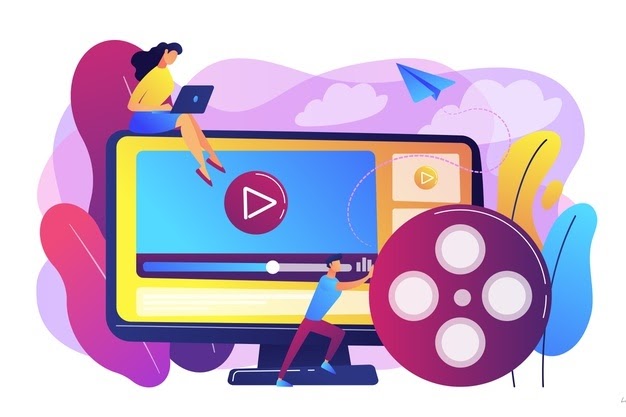 Traditionally, the entry barrier was a healthy wallet or at least some skill level, which prevented many fantastic small enterprises from reaching their full market and audience. With a drag and drop website builder online costing very little, like a monthly subscription fee or even being completely free—now it's more affordable than ever to create a minimal viable product, enter the market, and use it as a springboard for growth.
Reason #2: Using drag and drop page website creators saves resources like time and money
Limited resources are one of the most significant constraints that most small enterprises confront. It can be challenging to grow when it requires additional, and often unexpected, fees, contractors, or even employees just to establish a baseline. Whether it's a lack of power, time, money, knowledge, everything in between, or a mix of the above.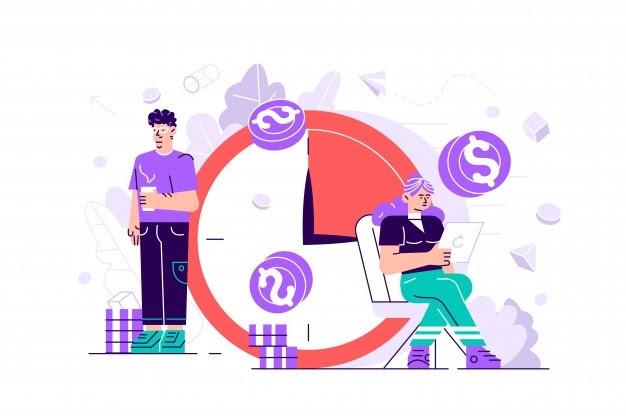 Avoid investing significant time and money into a website is uncommon. After all, 66% of firms—not just small businesses—spend less than $10,000 on their website, and even $1,000 to $2,000 is a significant investment for most smaller organizations. A web designer alone costs $75 per hour on average, which can quickly mount up if you need a complete website, let alone frequent upgrades or revisions.
Most people, however, can learn the basics of a drag & drop editor in just a few hours, if not less. After learning the basics, they can use it well enough to create customer-facing and professional pages. The results can both be beautiful and functional. From that, whoever you eventually wind up entrusting the project to will certainly improve their building skills and efficiency over time. This allows you to make even greater use of resources.
Reason #3: Drag and drop website creators allow for more control
Keeping the process in-house is a huge benefit in terms of project management. No matter who you are tasked with learning drag and drop builders—or making it a more universal talent among your team.
You cannot participate in the project's progress when you delegate work to an outside contractor or team. The process normally follows a back-and-forth pattern. You tell them what you need, and they provide a rough outline and specifics. After you agree and request adjustments, they refine their draft again. And then you approve, they implement, and the final product is produced.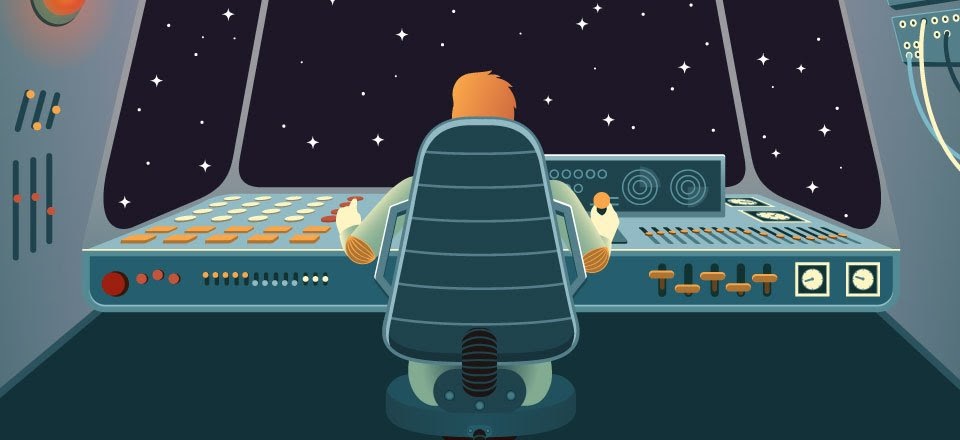 This has shown to be a relatively efficient method of professional collaboration in the past. However, it also offers a lot of space for error. Any misconstrued information is frequently not completely manifested until the project is implemented. Furthermore, implementing modifications after the fact usually includes additional financial or time expenditures. Both of these are commodities that most small firms already lack.
By maintaining a thorough in-house process, the team member in charge is more likely to clearly understand the product or service, branding, voice, and overall style. Furthermore, having them in-house allows you to take advantage of pre-existing communication and feedback mechanisms to communicate changes throughout the design process more quickly and efficiently. Rather than waiting for pre-determined milestones to be met before returning with changes.
Reason #4: Drag-and-drop website builders make it easier to expand your skill set
Regardless of who you entrust with the duty of learning to utilize a drag-and-drop website creator, you can rest assured that it will benefit them in various ways, practically all of which will help your company in the long term.
To put it in context, think about what you'll need to know about the process. To learn how to utilize the drag-and-drop website builder online, you must first learn how to use all of the builder's tools and modules. From selecting visual components and layouts to altering alignment and learning how to make text and images work together.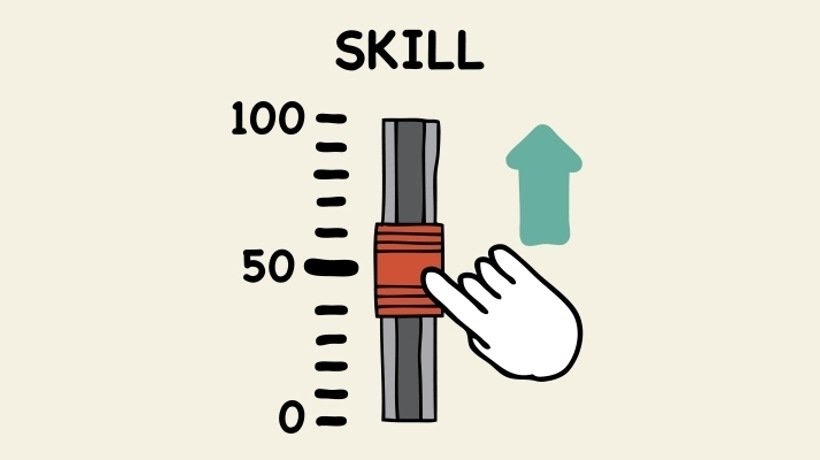 Once you've mastered it, you'll be able to apply it not only to building pages faster. You can also improve sales and marketing communications. After all, the two often go hand in hand. And both may be created with a drag and drop website builder online.
In terms of your staff, this will provide you more control over two critical sales and marketing tools. Or, it will create serious skill development possibilities for people you choose to put in charge. It may also assist you in identifying which employees can learn and take on more or differing levels of obligations. This means you can decide who can move into various roles. Or even educate everyone else to do them, allowing you to train a larger portion of your workforce.
Reason #5: Drag-and-drop page builders give your website a clean, professional design that's beneficial for business—and the marketplace
Drag and drop page builders assist smaller companies with scarce assets to stay competitive. In addition to that, it can also help them become a winning proposition.
Only a few decades ago, it was clear who could afford to pay for a well-designed website and who couldn't. Even earlier versions of the DIY web services seemed to have the online equivalent of flaws that could be seen from a mile away all too often. These sites frequently skewed the true value of the work, service, or business itself. Between those and the plain obvious examples. Users frequently assumed that a company's website was a digital depiction of their product or service. This is irrespective of whether the quality matched.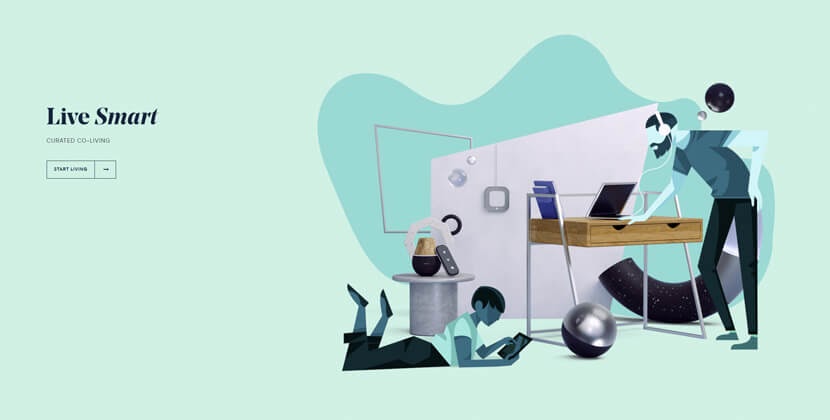 First impressions matter whether you like it or not. Many small businesses' landing page is the first place a prospect sees them. It might cost them the newest investment from that prospect if it appears amateurish. Especially since a website visitor only has milliseconds to decide whether or not they enjoy your site and/or not whether they choose to leave or stay.
Small businesses can not only create more business and better serve their clients by giving customers a helpful, intuitive, and visually beautiful site. They can also help narrow the gap between quality products and services and those with a lovely website.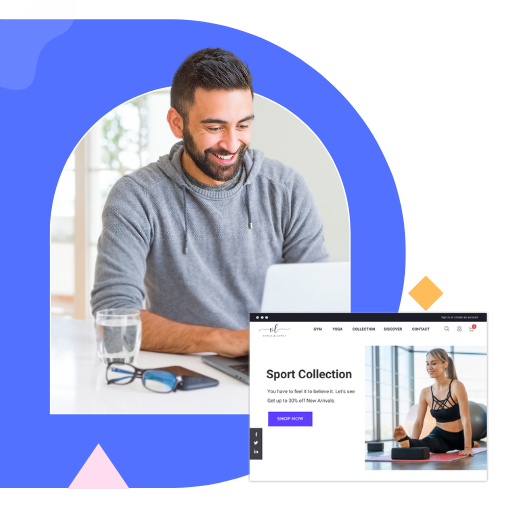 Try FREE Magezon Page Builder demo today
Easily create your engaging, interactive Magento website in any style whenever you want without relying on developers or designers. Just by drag & drop.
Reason #6: A drag and drop page builder enables more controlled, staged development
There's a reason why small firms are small in scale, and there are a lot of them. One probable explanation is that they are still developing or growing. While this isn't inherently problematic, it does give many businesses pause. This leads them to ponder when, if ever, they should develop a webpage. Even much less even if they can manage to do so.
Because most conventional websites take at least 14 weeks to design, create, and install, not to mention the fees invested along the way. This is just not a realistic option for many developing firms undergoing many changes in the early stages.
On the other hand, drag and drop website creators allow small firms to start from the ground up. From there, they can work their way up as needed. Rather than trying to foresee everything they'll need and entrusting it to a web developer, they can simply take it one page at a time. In the process, they can also gain some traffic.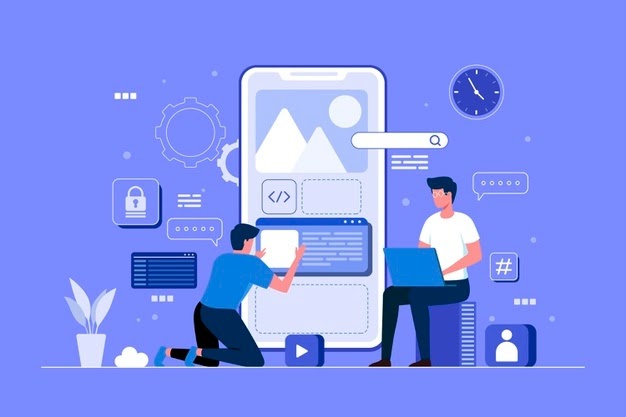 Companies can begin even with just a single page containing contact info. Adding the essentials of their offerings, developing their logo, and much more if they choose this method. They may then scale up based on whatever areas they want to grow in and when they want to. This is often without spending a fortune or overtaxing their crew. A tiered approach also gives you plenty of opportunities to evaluate performance. And also, solicit comments, and fine-tune design elements, material, and everything else you want to include.
Generally, company owners have far more influence over timing, pricing, quality, and corporate development, allowing them to build their company however they see fit rather than relying on a development staff that demands major investment.
When Should You Use a Drag and Drop Website Builder Online?
Using a drag-and-drop website builder online might be a great way to quickly create a website, but they aren't right for every case. For starters, most website builders are one-size-fits-all solutions. They might not be ideal if you need specific functionality or a unique website design.
Because website builders reuse the same design elements in every project, the webpages risk seeming generic and failing to meet unique needs.
Website designers should only be utilized when a project doesn't require a lot of personalization, when you're on a tight budget, or when you don't have the necessary technical expertise.
Conclusion
As you can see, drag and drop page builders are useful tools for building websites. You can do this without having to know how to code. They are a code-free method of creating a website. Furthermore, it is a more cost-effective and time-consuming solution for small firms and entrepreneurs. Many small firms use them because of their beginner-friendly nature. Especially when they don't have the funds to hire an external developer. There are a few better options to help you establish your website and expand your business. Those that offer significant cost, time, and management benefits, as well as potential opportunities for development for yourself and/or your team members.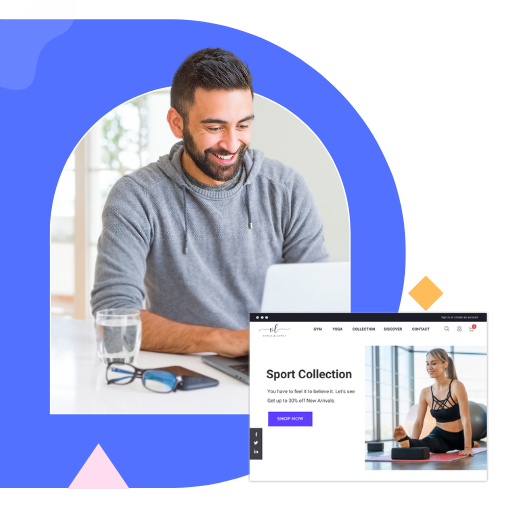 Try FREE Magezon Page Builder demo today
Easily create your engaging, interactive Magento website in any style whenever you want without relying on developers or designers. Just by drag & drop.