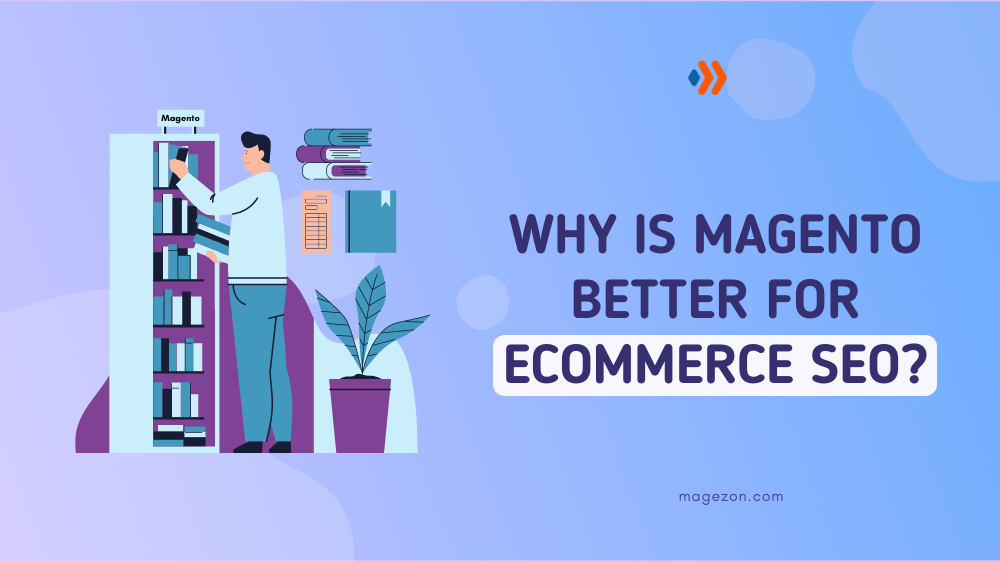 The eCommerce diaspora uses Magento-based eCommerce websites all over the world. It's because Magento is arguably the best platform to utilize for both developers and end-users. Magento works for most of the eCommerce vendors because eCommerce websites have hundreds of web pages due to various commodities, creating these pages single-handedly takes a long time.
But is Magento good for SEO? You may ask. Well, Magento automated product page upgrades, making it a dream come true for eCommerce web developers. Also after the Magento e-commerce developers, complete the website's development it has to be marketed properly.
For that the Magento website requires to be SEO friendly, making a website SEO friendly manually takes more time, although Magento has built-in SEO features. The following are 8 features that set Magento and SEO in Magento apart from its competitors when it comes to eCommerce web development and marketing.
1. Layered Navigation
Most eCommerce web developers use Layered Navigation, a Magento feature, to make website navigation easier for users. Basically, when creating an eCommerce website, you must make sure that visitors can easily access things. It should also not threaten the website's canonicals, because all pages should pass authority in the proper structure. It may take some effort to manually define these navigation structures.
Magento allows eCommerce site developers to optimize category pages for all products at the same time. Developers can simply optimize the category while ensuring that the canonicals are structured correctly in order to pass the authority.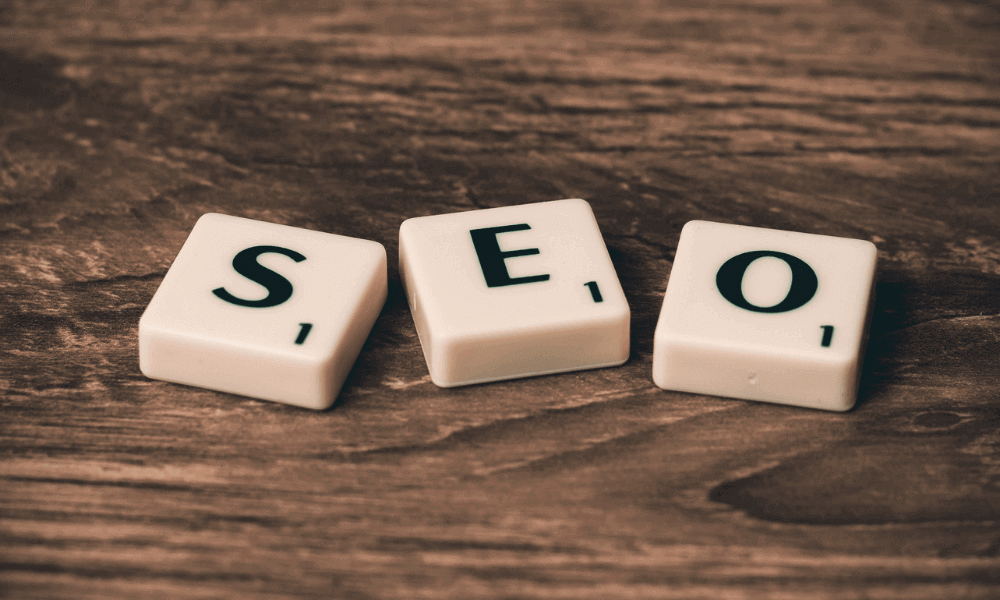 2. Sitemap Generation
Another plus for SEO in Magento is sitemap generation. A sitemap is just a file that lists all of the URLs on your website. It makes it easy for search engine crawlers to find the pages on your site. A page or a series of pages may not be internally linked to the website at times. In eCommerce, it is possible that you will lose a lot of money. Because all items with secret pages are hidden, the chances of selling these items are reduced.
Magento contains enhanced XML sitemaps by default to avoid this. Search engines can simply discover and identify goods on your eCommerce website if it has a well-designed XML sitemap. This is how all of your things will improve their SERP rankings.
3. Independent Navigation Links
Developers of eCommerce sites are frequently denied the option to optimize navigation links, or the connections are so many that changing them is difficult. Navigation links are frequently included on your website's menu to assist users in easily finding what they're looking for. The majority of Magento systems generate these connections automatically. Magento distinguishes out because it makes it simple for developers to change their navigation links. In this approach, you can change the anchors of all the navigation links.
4. Lightning-Fast Web Pages
All search engines prefer websites that load quickly and respond quickly. This is due to the new trend of customers making purchases using their mobile phones. Websites must be light and quick to be usable by mobile users. As a result, the bulk of search engines index web pages first on mobile. This means that a website that meets the mobile-friendliness requirement has a stronger chance of ranking first in search results.
Fast-loading pages is a feature of SEO in Magento. To enable this, this platform lets developers produce all of the Java Scripts and CSS files, which are then blended and compressed automatically. Developers can access this feature using the configuration settings. As a result, the website can launch web pages far faster than its competitors. Creating a user-friendly and search-engine-friendly website becomes easier with Magento SEO help.
5. Schema Markups
Search engine crawlers and website code are linked by website schema. It aids search engines in digesting complicated topics and presenting them to users in the most useful way possible. For example, if you had a comparison between two products on your website and used the comparison schema markup, it would be displayed more efficiently.
Magento provides schema markups by default. This is the key reason why the products on the Magento website rank higher. The products that are Schema markups optimized are the ones that show up in SERP snippets the most. This is where the majority of buyers make their purchasing decisions.
6. Customized Page Titles
Page titles are one of the most important factors in a user's decision to purchase a product. The page title in blue color text serves as the header when a user views a product page in SERPs. Magento allows developers to optimize page names in order to provide a better user experience. That's why Magento good for SEO.
Furthermore, product page titles frequently become confusingly identical to those of other things. This happens when a product has multiple versions, such as those that differ in size or color. This information can't be displayed in the product title, but you can work around it by changing the title. Other systems, on the other hand, do not allow you to change the product titles.
8. SEO in Magento: Mobile Friendliness
As previously said, mobile users account for the vast majority of website visitors today. As a result, most websites must be mobile-friendly in order to compete in the SERPs. If users that land on the website do not get a nice experience, the bounce rate increases. Because of the high bounce rate, most websites do not perform well despite having good SEO in eCommerce.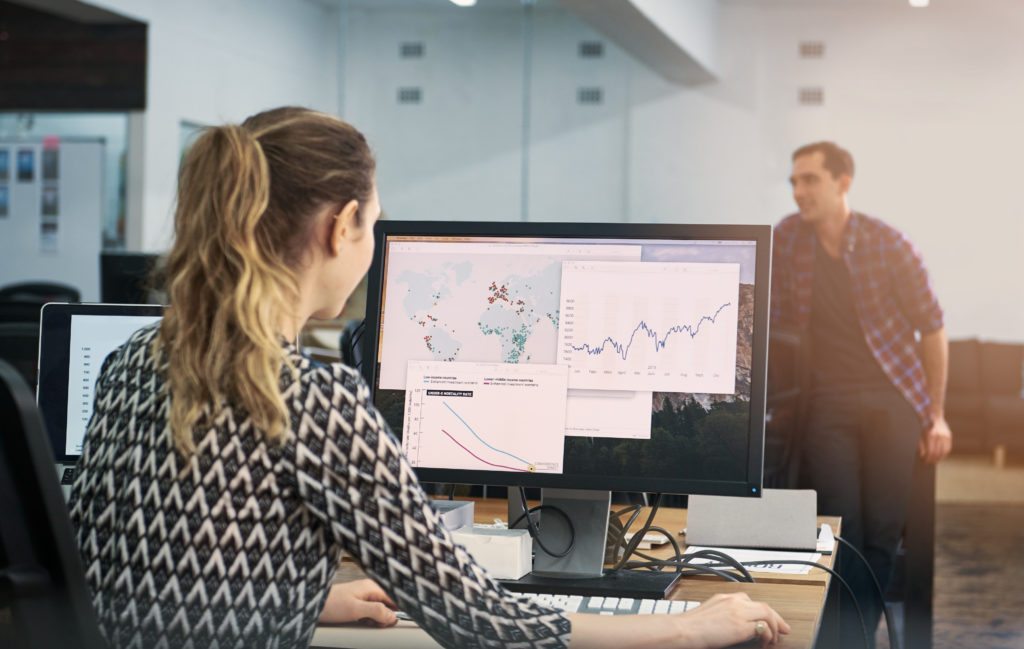 See more Magento SEO guide:
Enough Trust in SEO in Magento Yet?
Without SEO it's almost impossible to churn out the returns from an eCommerce website, no matter on what platform it's made upon. The only way to grab the customers organically is to make your website SEO friendly. If it's not SEO friendly the users will also hesitate to shop from your website. Magento does its best to make sure that all the product pages and images are friendly for the user and for the search engines.
About the author –

Usman Khanzada


I am a Digital Marketer having good experience of about 3 years in this field. I am passionate about Digital Marketing, Entrepreneurship, and the web in general. I love to learn new things related to Technology and if you have anything in mind, reach me here at [email protected].
Photo (in featured image) by George Morina from Pexels