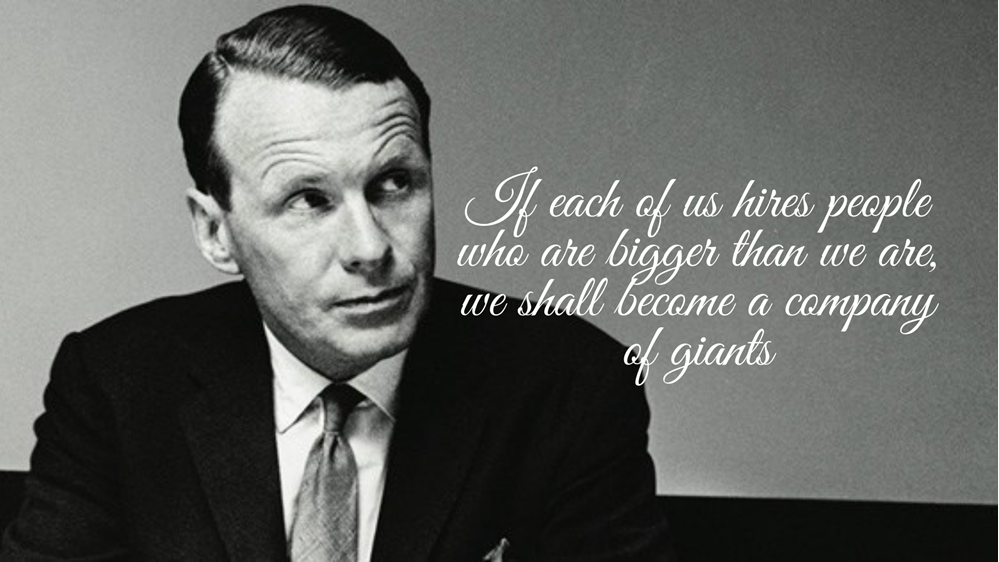 Transformational Leadership theory was first proposed by James V. Dftimeon in 1973 and was developed by James Burns in 1978. In 1985, Bernard M. Bass proposed measuring this leadership style's success. Bass's model encourages leaders to demonstrate strong management skills in the sense that their employees will follow.
High-quality and efficient managers are what companies all want to thrive in as a whole. But it's hard to know where to start, so we'll help you figure out how to be an excellent transformational leader. In this post, we also list 30+ transformational leadership examples. Hope you'll be inspired!
Transformational Leadership Definition
Transformational leadership is one of several ways to lead in an organization. A leader drives positive motivations and provides incentives for team members to take each other to the next level and create meaningful change. A transformational leader presents the team with a long-term vision and challenges to achieving it.
This leadership style can develop individual qualities and skills, uplifting team morale and strengthening conflict resolution skills.
Key Characteristics of Transformational Leadership
Here are the main features of a transformational leader:
Effective Management Skills
A good leader is someone who can manage his own and the team's work.
Emotional Control Skills
He always controls his ego and listens to the members' opinions. He knows how to accept the risks that will occur during the project implementation.
Integration and Adaptation Kills 
He can quickly adapt to a new working environment and understand a collective consciousness to integrate better.
How to Become a Transformational Leader
First, Leading the Team With an Inspirational Vision
To be a good transformation leader, you must have an inspiring vision of the team's future. This means stating the purpose of the organization and its mission. To find your goal, you should incorporate many of the core values ​​of different leaders around you or famous transformational leaders you know.
Second, Motivate Your Team to Work Actively
This factor can also be understood as creating confidence for them in your leadership ability, showing your members that you are the right person to bring the team to develop. In addition, you must always pass on the team's common purpose to each member so that people regularly talk about it and then contribute to the project.
Third, Toward the Big Picture
It would be best to look at a big perspective rather than getting stuck in small details. For example, after assigning tasks to your members, trust them and not continually monitor each individual's work progress. A great transformation leader considers the overall mission while their members deal with more minor challenges to reach the organization's overall goal.
Transformational Leadership vs. Transactional Leadership
Transformational leadership and transactional leadership are often confused, so we'll help you distinguish these two popular leadership styles:
The transformational leadership style will focus on intellectually stimulating members and inspiring them. Conversely, transactional leaders will adhere to awarding or punishing actions during the project implementation instead of motivating the whole team.
A transactional leader will always supervise members by assigning tasks to reliable ones. On the other hand, a competent leader pays attention to the team's performance, allowing members to give opinions and feedback on important decisions.
However, it is not that transformational leadership is always excellent and transactional leadership is always negative, and the types of leadership depend on the interests and needs of the organization. For example, transformational leadership is often applied in organizations that must renew themselves to survive and thrive. Also, transactional leadership is suitable for a business-oriented framework, and the details must be exact.
Generally, the best transformation leaders will help define the company's mission. And with the skills of a transformational leader, members will be assessed for skills and weaknesses and then develop their strengths and improve deficiencies.
30+ Best Transformational Leadership Examples
1. Jeff Bezos – the Prophet of E-Commerce
Jeffrey Preston Bezos was born in 1954; he is one of the famous transformational leadership examples in business. Bezos is the founder and chairman of the multinational technology company Amazon. 
Bezos was included as the first "centibillionaire" (people with a minimum net worth of $100 billion) according to a wealth review from Forbes, the richest man in the world since 2017, and named "the wealthiest person in modern history". 
His success story dates back to 1994 when he launched Amazon.com at his family garage. At the time of the digital age, Mr. Bezos was a visionary. He understood that his online store wouldn't just stop at books. Since then, he has built Amazon.com to become the world's largest online retailer, selling all products for low prices and fast shipping times.
Those who have worked with him said that the qualities required to lead a company are "Leaders need to commit to working tirelessly, with high concentration, thick facial skin, unlimited ambition, continuous learning, and self-development ".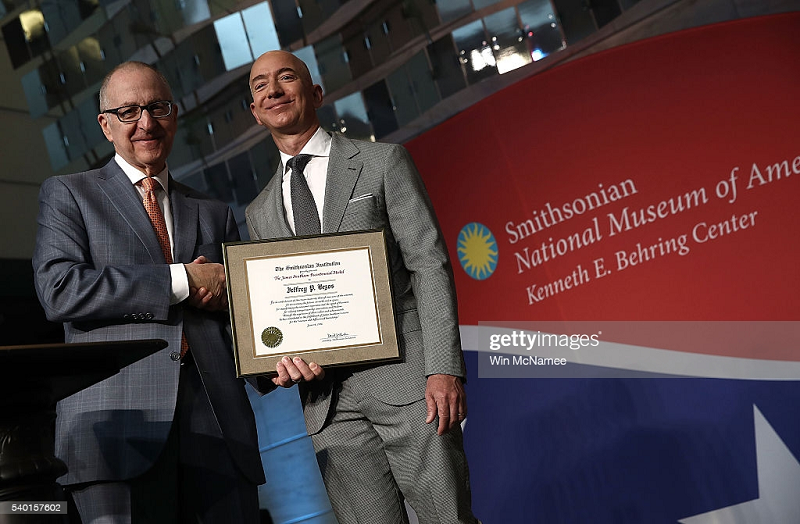 2. Bill Gates – Laid the Seeds of a Global Technology Revolution
William Henry "Bill" Gates III was born in 1955. He is an American businessman, philanthropist, author, and chairman of Microsoft Corporation, the giant software he founded with Paul Allen. He has always been on the list of the wealthiest people in the world and was the richest man from 1995 to 2007, with total assets of 105.3 billion U.S dollars.
He is also the co-founder of the world's largest charity, Bill & Melinda Gates, which works to eliminate tuberculosis, polio, and malaria and reduce poverty. This American billionaire also has a great interest in the issue of climate change. And in his book – How to Avoid a Climate Disaster. He highlighted the need to combine science and technology in the fight against global climate change.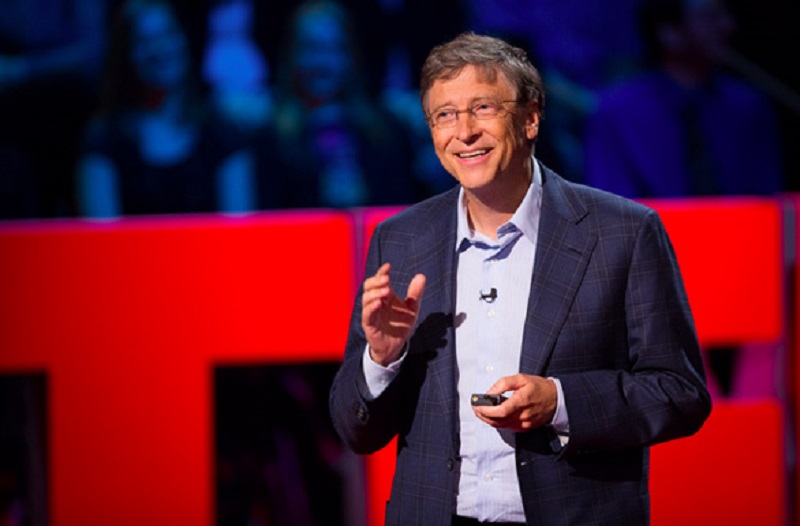 He has devised a unique organizational-management approach in his company. And that is also a decisive factor for Microsoft's glorious success and made him one of the top transformational leaders. His leadership style includes "making the workplace feel like your home", "appreciating the employees' opinion", "Hiring the right and talented people – People are the decisive factors", and "Building companies composed of dynamic small entities."
3. Barack Obama – the President Honoured With the Nobel Peace Prize
Barack Hussein Obama II was born in 1961; he is an American politician and lawyer and the 44th president of the United States.
He has been instrumental in changing his opinion and publicly supporting same-sex marriage, solving problems related to sexual assault at universities in the United States, and recovering the economy that has been affected by the global recession.
US Ambassador – Susan Rice commented that Obama "makes people feel their views are heard and appreciated. So even if your opinion is not chosen, you still feel your vision is precious. That makes you more enthusiastic about supporting his final decision".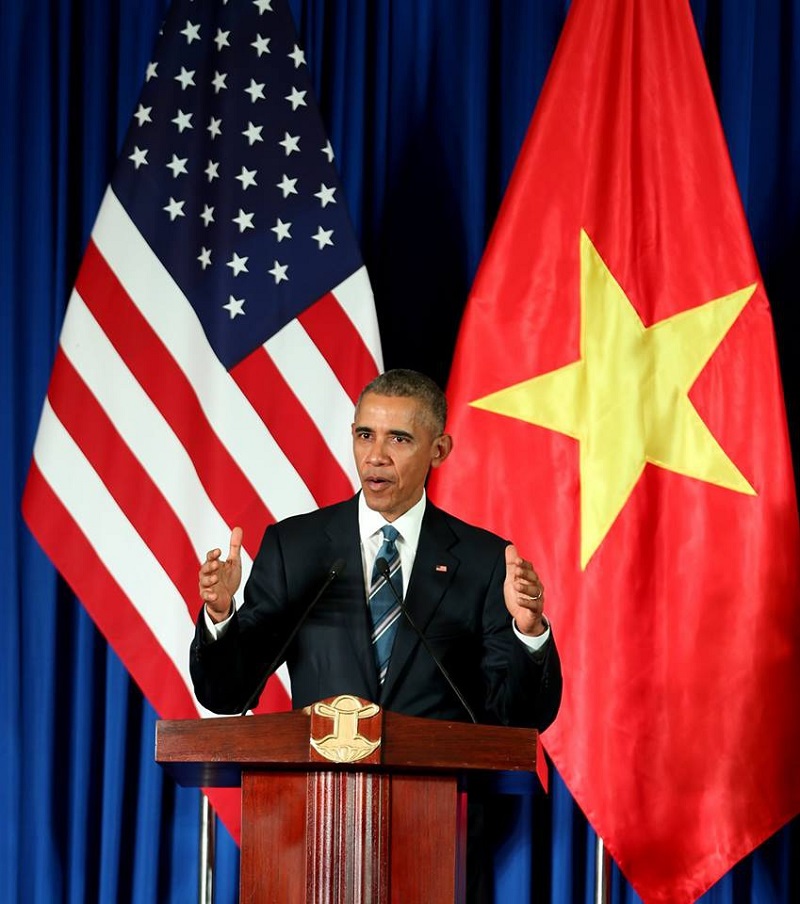 One of the transformational leadership examples that people can learn from Barack Obama is, "Without personal opinions that benefit the community, you will be easily swayed by criticism from other individuals. If you do not train yourself to be a clear opinion, you will definitely take a lot of effort to change your plans and not become a great leader ".
4. Abraham Lincoln – Promoted the Freedom of all Slaves Nationwide 
Abraham Lincoln (1809 – 1865). He is an American politician and lawyer, the 16th President of the United States from 1861 until he was assassinated in 1865, and one of the most famous transformational leaders of all time.
Lincoln guided the U.S. through the American Civil War, the nation's biggest moral, cultural, constitutional, and political crisis. Yet, he succeeded in preserving the Union, abolishing slavery, strengthening the federal government, and modernizing the U.S. economy.
Abraham Lincoln believed that in the most challenging times, the leader's attitude would determine the spirit of the collective. Whenever something terrible happened in the civil war, he would visit and encourage soldiers. He said, "Praise is the most effective and powerful thing to do".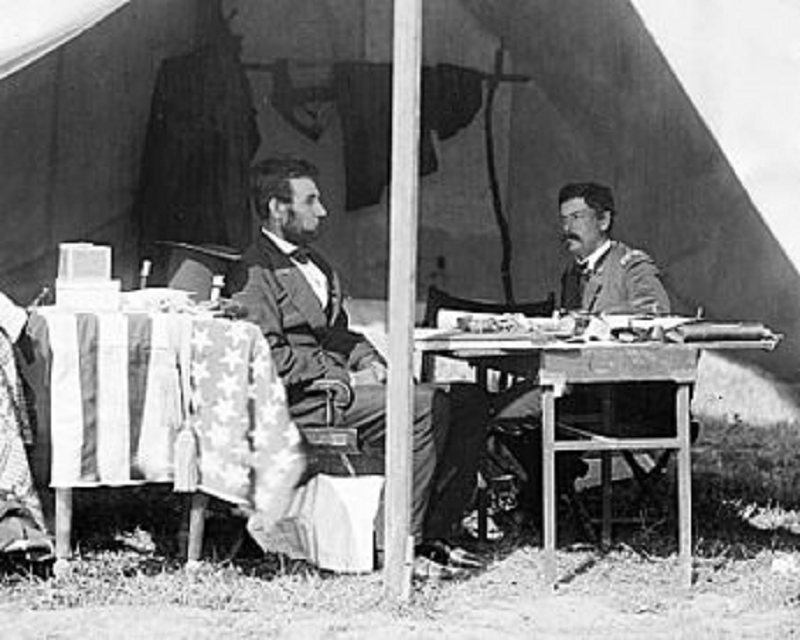 People can learn five leadership lessons from Abraham Lincoln "always listen to your subordinates, persuade instead of forcing, take responsibility for their mistakes, encourage innovation, and express thoughts through telling stories".
5. Walt Disney – a Pioneer of the US Animation Industry  
Walter Elias Disney (1901 – 1966) is an American businessman, animation producer, and voice actor. Disney is an important figure in cartoon history and American cultural history. He founded The Walt Disney Company with his brother, Roy O. Disney, in 1923 and has become a pioneer in the American animation industry.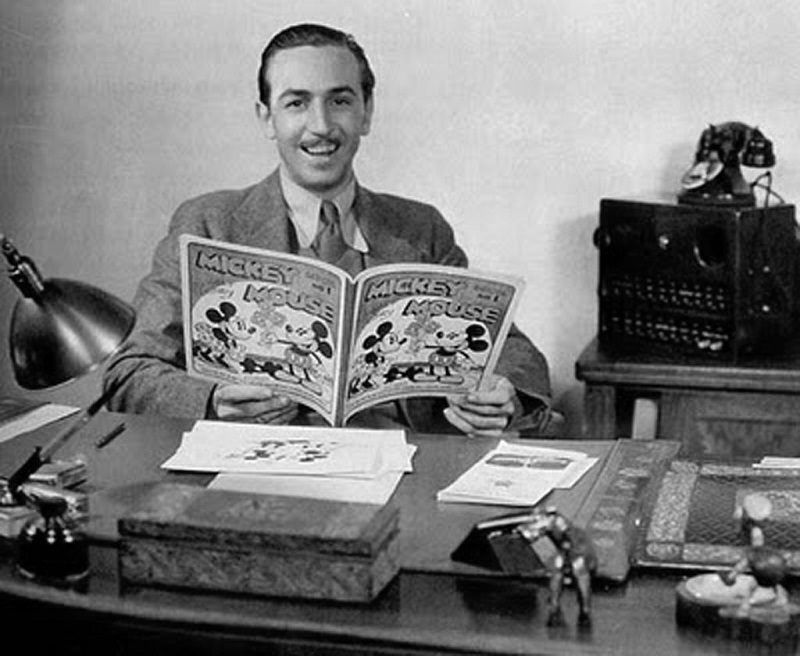 This cartoon king was never a good painter, but he was a concept machine. He sketched out, then detailed verbally, the cartoon character he wanted to portray, from which the painters under his command would shape. He knew himself well and always tried to do what was best for everyone, so he is one of the best transformational leadership examples in the world.
6. Nelson Mandela – Strong Symbol of the Anti-Racism Movement 
Nelson Rolihlahla Mandela (1918 – 2013). He was South Africa's first black President from 1994 to 1999 and was the first South African president to be democratically elected by universal suffrage. Before becoming president, Mandela was an activist against apartheid (racism).
He was the symbol of the anti-racist movement, a tremendous inspirational figure "I fought against white domination, and I also fought against black domination. I respect the ideal of a free and democratic society where everyone lives together in harmony and equality. That is the idea that I have always hoped to live for and achieve. But if needed, I am ready to die for that ideal, "said Nelson Mandela.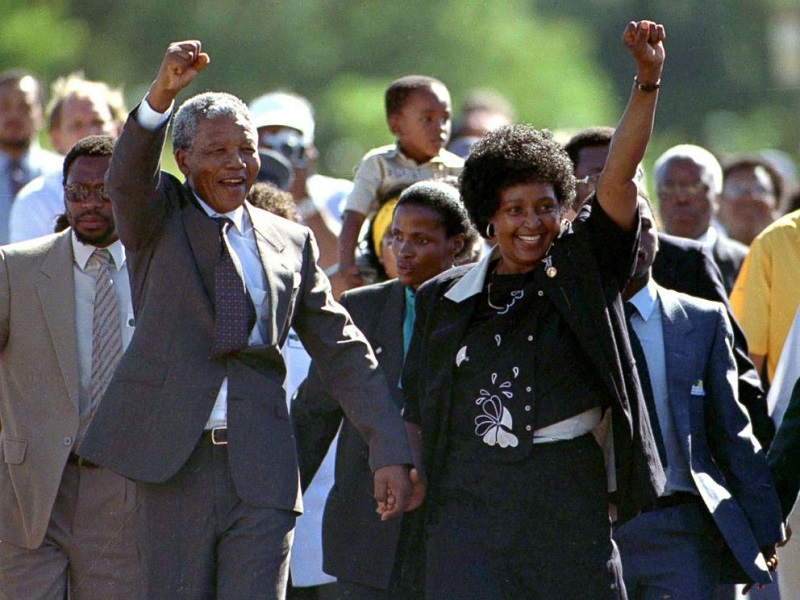 President Nelson Mandela and his wife, Winnie, appeared in public shortly after being released on February 11, 1990.
His leadership is shown when interviewed; he told reporters: "Of course I'm scared! Only the insane are fearless. I can't pretend I'm brave and able to win the world. But as a leader, we cannot let the people know about this. I have to make a face of courage. " He also said, "It is wise to persuade others to do what they want and make them think that is their opinion".
7. Reed Hastings – Billion-Dollar Netflix Streaming Video Platform Empire Builder
Wilmot Reed Hastings was born in 1960. He is an American businessman, co-founder, chairman, and co-CEO of Netflix and a member of several boards and non-profit organizations. Formerly a California State Board of Education member, Hastings advocates educational reform through charter schools, making him an example of a transformational leader in education.
At that time, Reed Hastings, after being fined $40 for deferred payment of the Apollo 13 movie, came up with the idea of setting up a movie DVD rental company via email. From a small CD rental company with an investment of $ 2.5 million, Netflix, with the leadership of its two co-founders, has a vision that has quickly caught up with the trend and been brilliantly successful.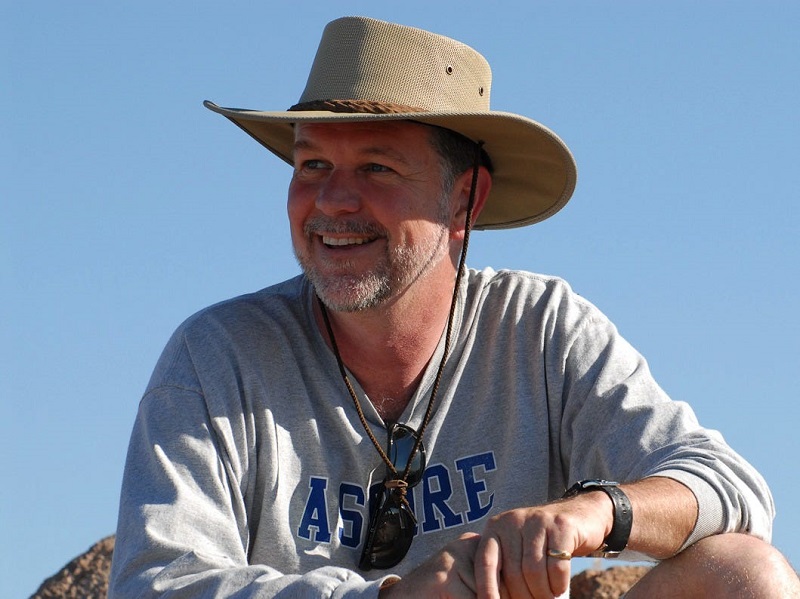 Realizing his will to share and direct his vision for the younger generation, in a speech at the graduation ceremony of Stanford Business School, Reed Hastings talked about five lessons from his transformational leadership style as CEO for 18 years at Netflix. These are: "Reacting quickly, building a culture of "freedom with responsibility", the more the "bigger", not necessarily genius, and finally encouraging change, even if mistakes can be made".
8. Napoleon – the Person Who Changed the History of France and the World 
Napoleon Bonaparte (1769 – 1821) was a French politician and one of the military top transformational leaders who led many successful campaigns during the French Revolution and the French Revolutionary War. He was Emperor of France of Napoleon I from 1804 to 1814 and returned to the throne in 1815 after nearly 100 days of his reign.
In 1784, Napoleon was selected to enter the Paris Military Academy and joined the Artillery Corps. During his time at this school, he held the rank of Lieutenant. Napoleon continuously made many merits in his military career thanks to ingenious military strategies. Thanks to his ability to control the army, Napoleon drove the British out of Toulon in 1795. Thus, the Napoleonic rulers' reputation spread throughout France and the world.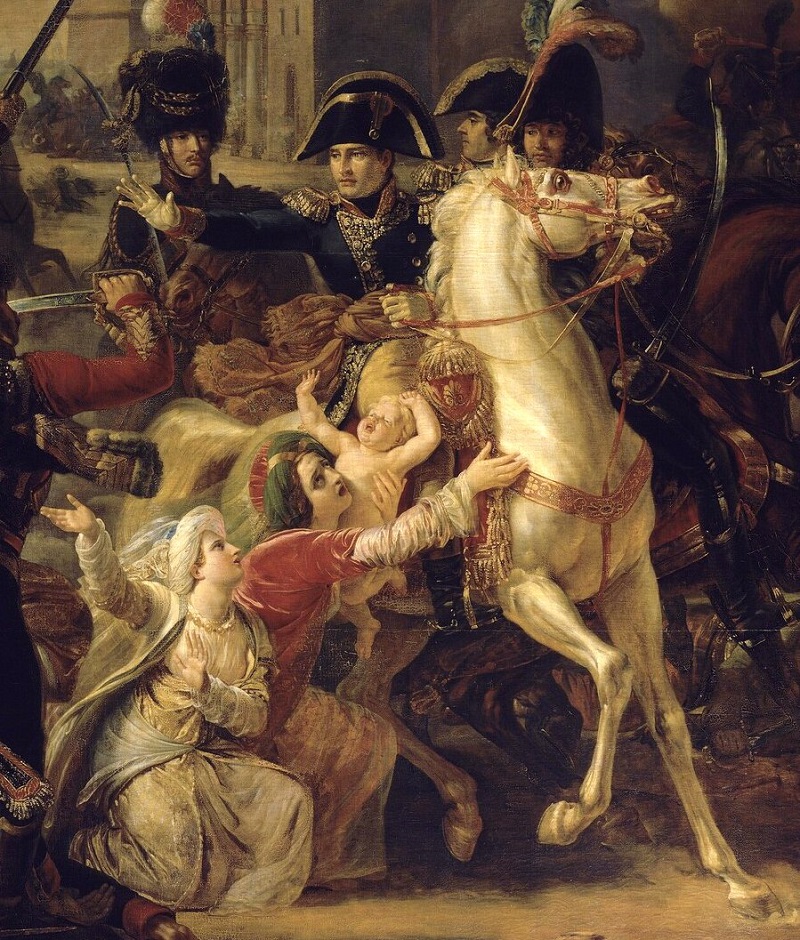 His example of transformational leadership is reflected in his words, "Mental strength, not quantity, can determine victory", he once said. Napoleon was very good at logistics. He always made sure that all preparations were made for effective combat. One of his famous philosophies was "an army marching on the stomach".
9. Alexander the Great – an All-Time Military Genius 
Alexander the Great (356 – 323 BC) was the sovereign who squashed the strong Persian domain and constructed the Greek kingdom. He was a conceived military expert and is viewed as one of the greatest transformational leadership examples. He has made a massive commitment to advancing the historical backdrop of human progress.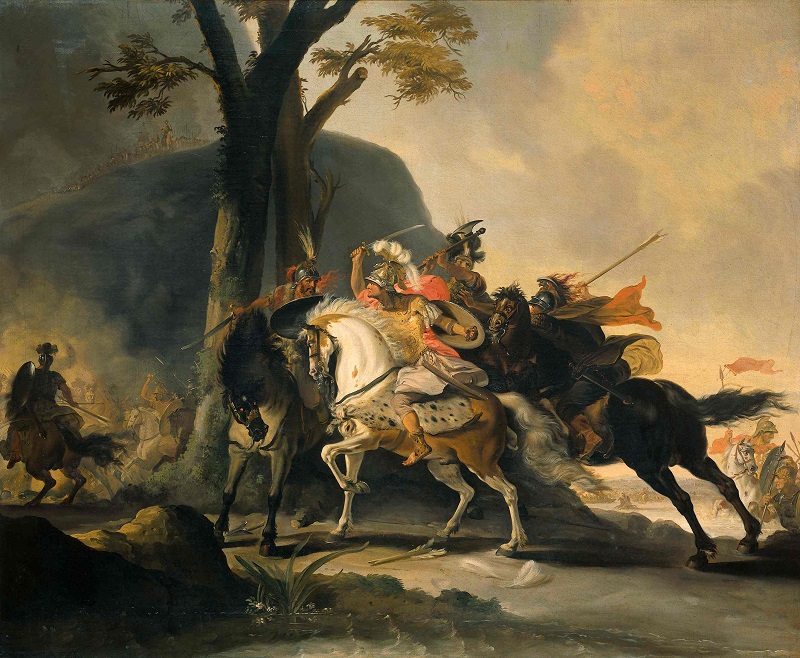 After the Persian conquest, many Greek soldiers viewed Persians as barbarians, uncultured. However, Alexander did not have such a discriminatory mindset. On the contrary, he acknowledged Persia's dress and customs, treated everyone with equal respect, and strongly encouraged a policy of cultural unification – indicating that he was married to three Persian women. 
This story teaches us that there is still stigma and discrimination in today's world; the best transformational leaders can reconcile and agree with the difference between external and internal factors.
10. Martin Luther King – Great American Human Rights Activist
Martin Luther King, Jr. (1929 – 1968) was a child named Michael Luther King and then changed to Martin. His family had a tradition of pasting at a Protestant church in Atlanta. He was a great American human rights activist and will forever be remembered by the world for his contributions. Martin Luther King was considered one of the most famous transformational leaders in history.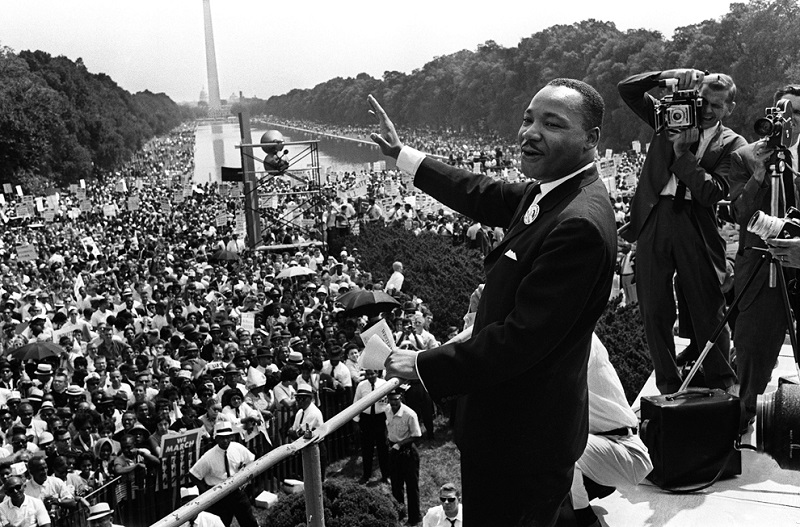 He became the youngest person to receive the Nobel Peace Prize at age 35. When he won the award, he announced that he would bring a bonus of $ 54,123 to continue developing the movement for human rights. Thus, it can be said that he is the iconic leader of black Americans and the great man of the world.
In 1963, King gave his famous speech "I Have a Dream", imagining an America where people of all races live equally.
11. Oprah Winfrey – Dubbed the "Media Queen", Became the First African-American Woman on the List of Billionaires.
Oprah Gail Winfrey was born in 1954. She is an American female media director, actress, talk show host, television producer, and philanthropist.
She is known for the talk show The Oprah Winfrey Show, which is the highest-rated TV show in history and was held nationwide from 1986 to 2011 in Chicago. Dubbed the "Queen of All Vehicles," she was the richest African-American in the 20th century and North America's first black billionaire. She ranked as the greatest black philanthropist in the world.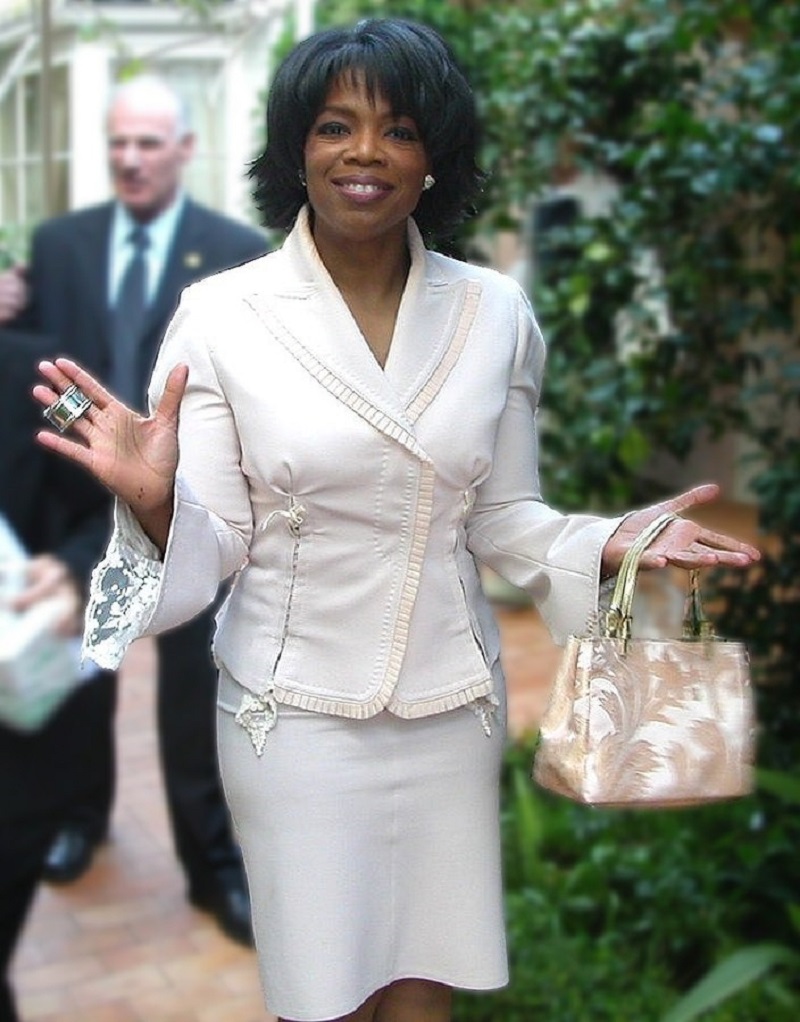 She is an example of transformational leadership in real life. People can learn three things from her leadership: First, "A strong leader cannot be successful without the flames of predecessors". Second, "Sincerity can positively affect the community, thereby gain public power". Finally, "Success will be invalid if you don't use your influence to make a difference."
12. Henry Ford – Influential Americans of all Time in the Auto Industry
Henry Ford was born in the year (1863-1947) in Michigan (USA); he was known as an inventor and founder of the Ford automobile brand and one of the top transformational leaders bringing many reforms into the workforce.
Henry was not the inventor of the car but was always seen as the man who contributed to the modern world, changing transportation modes, and bringing assembly-line production into the car industry.
Lee Iacocca, one of the employees at Ford in the 40s of the last century, remarked that Henry Ford was truly a genius even though he was a bit eccentric, and his influence on history was undeniable.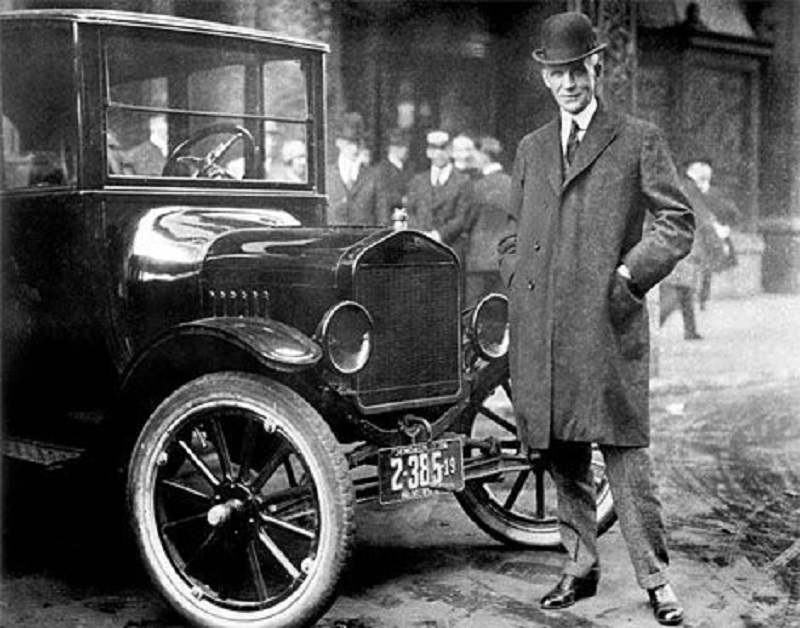 Henry Ford with Model T.
With respect for his employees, Henry deeply understands the importance of caring for his workers' lives. He thought that the Ford company should be a place to represent the standard of living of workers in the country, even a goal that other countries pursue. For these reasons, he was one of the most famous transformational leaders.
13. Indra Nooyi – the Bright Heir to Pepsico
Indra Nooyi was born in 1955. She is an Indian-American business executive, held the chairmanship of PepsiCo, the world's second-largest food business in sales volume, and was CEO for 12 years from 2006 to 2018.
She holds a strong position among the 100 most powerful women in the world and one of the most famous transformational leaders. In 2014, she ranked 13th out of the 100 most powerful women globally, according to Forbes magazine, and 2nd on the list of most powerful women according to Fortune magazine in 2015.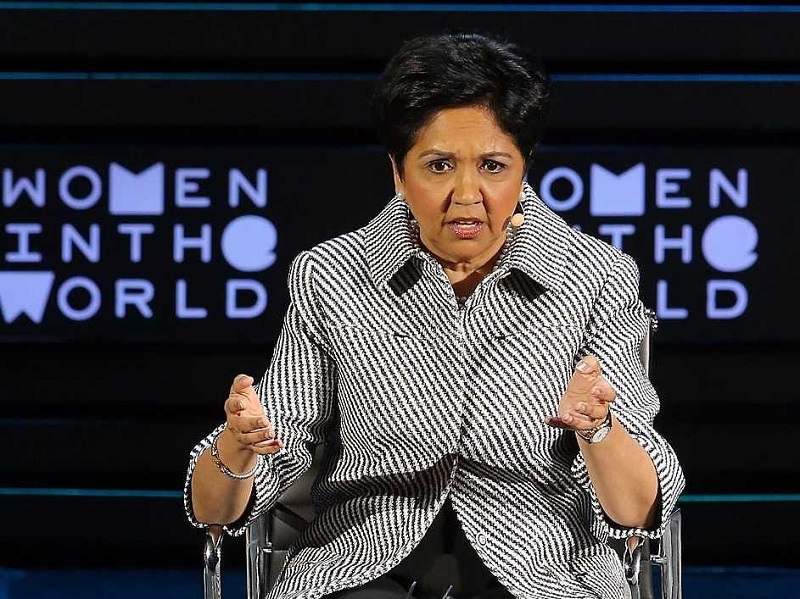 According to the entrepreneur, if people want to be one of the good transformational leadership examples, keep the following in mind: First, "Must do well in your current job", then "draw on your experience and practice your problem-solving skills". Finally, "Follow your dreams and take risks". Ceo Indra Nooyi shares, "Sometimes you must have the courage to make a difference. If you truly believe in your decisions, strongly defend what you think is right. Because a good leader is someone who has vision, dares to think, dare to do, and takes risks when doing business".
14. Diana Princess – the Most Influential British Royal Princess in the World
Diana Frances Spencer (1961 – 1997) The Princess of Wales is the first wife of Charles, the Prince of Wales, the eldest son of Queen Elizabeth II.
The media praised her for her unique approach to charity work. Diana was initially noted for her shy personality, but her charisma and friendliness quickly gained popularity and helped her maintain her reputation. She was considered extremely photogenic. Diana was a pioneer in fashion trends in the 1980s and 1990s.
Unlike others, she was one of the famous transformational leaders with a compassionate heart. As Princess Diana regularly participated in charity activities. She sponsored nearly 100 charities, including the Red Cross, the landmine victim network, and many AIDS and cancer support facilities. In addition, she used her powerful position to support numerous humanitarian organizations around the planet.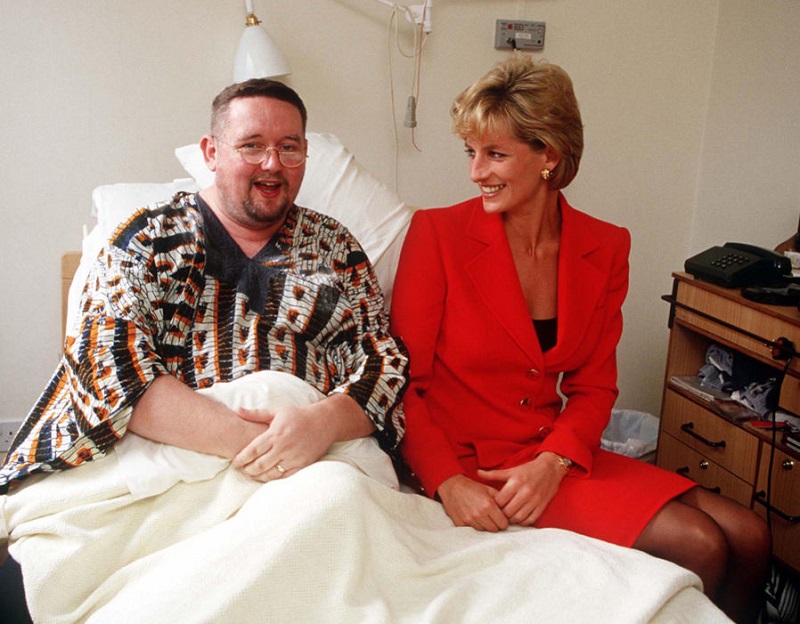 In England, along with the organization "London Lighthouse", Princess Diana is a pioneer in the fight against AIDS century. In 1991, a picture of her in Brazil sitting by a hospital bed holding a dying person with compassionate eyes and holding the hand of an AIDS patient touched the world. The photo has contributed to an improvement in the world's stigma towards the disease of the century.
15. Condoleezza Rice – America's First African-American Female Foreign Minister
Condoleezza Rice was born in Birmingham, Alabama, in November 1954. She is the only daughter of Pastor John Wesley Rice, Jr. at Westminster Presbyterian Church and Mrs. Angelena Rice, science, music, and rhetoric teachers. She is one of the transformational leadership examples in politics.
On January 26, 2005, U.S. President George W. Bush appointed Condoleezza Rice as secretary of state, making her one of the first African-woman to climb to the highest position in the U.S. government.
As Secretary of State, Ms. Rice has embarked on reforming and restructuring the entire machinery of the foreign ministry and traveling to 70 countries. In addition to English, Ms. Rice can speak Russian, German, French, and Spanish fluently.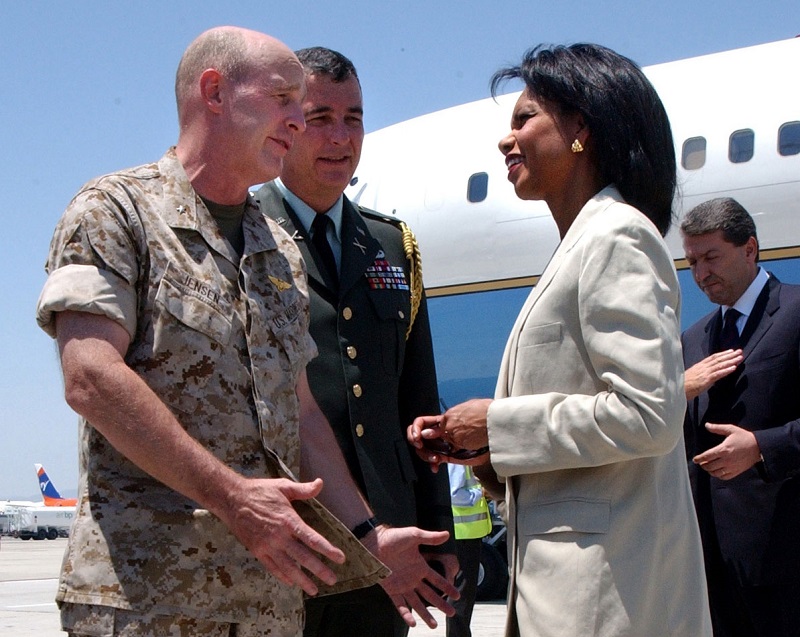 When asked about women's challenges as famous transformational leaders, she firmly believes that people support her leadership. So in that sense, everyone is her best support; she willingly entered the room and said, 'I will own that room.' And she would have to be willing to say she wouldn't let anyone knock her off the horse because they reacted to her in a particular way.
16. Richard Branson – a Transformational and Charismatic Leader at Virgin Group
Richard Branson was born in 1950 and is an English business magnate, investor, author, and philanthropist. He is the founder of Virgin Group, which comprises 60 subsidiaries today with more than 71,000 employees working in 35 countries and bringing in $22.3 billion annually.
His first successful business was a youth culture magazine called The Student in 1966. With his profits, he founded a mail-order record company called Virgin to help fund her journal endeavors. In 1984, Branson set up Virgin Atlantic and yielded huge profits, which made him one of the most famous transformational leaders in the world.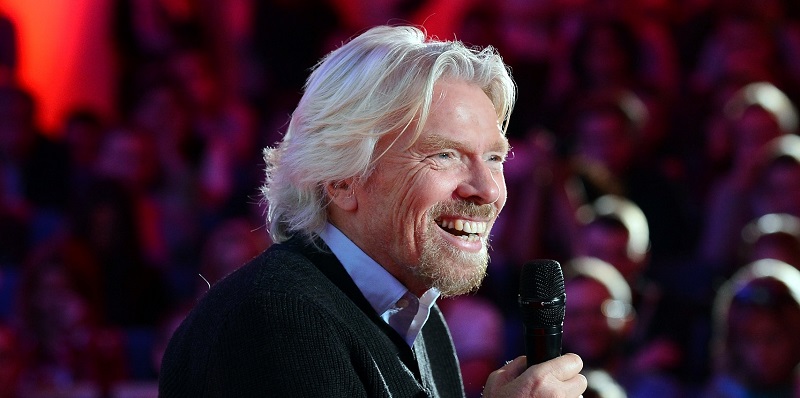 In a way, Richard Branson is an example of transformational leadership because he believes in letting people learn from their mistakes. While he can set project goals and guide his team, he expects them to do the work needed to get there. He shares his experience with everyone and knows that people learn best from acting.
17. Winston Churchill – "Men occasionally stumble over the truth, but most pick themselves up and hurry off as if nothing had happened."
Sir Winston Leonard Spencer-Churchill (1874 – 1965) was an English politician best known as the British Prime Minister during World War II. He was a soldier, journalist, author, painter, and politician.
In general, Churchill is considered one of the top transformational leaders in British history and world history. He was the only British Prime Minister to receive the Nobel Prize for Literature and was the first to be recognized as an Honorary Citizen of the United States.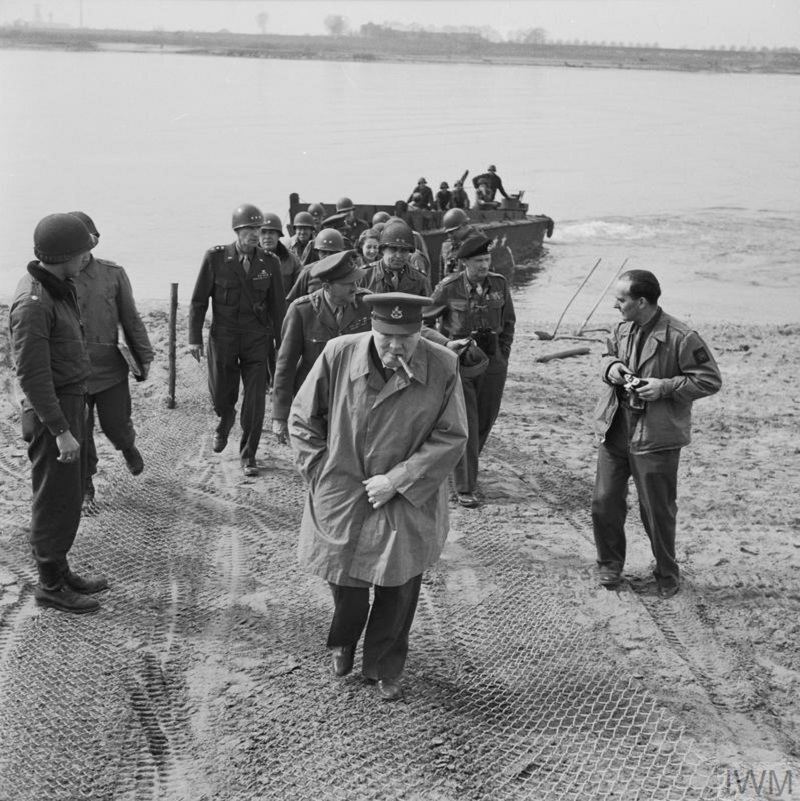 After the outbreak of World War II, Britain alone suffered the war against the Nazis. Prime Minister Churchill then used words, faith, and personal courage to motivate all British people to be patient and fight for victory. His image as an imposing figure brought confidence to the British people. Mr. Churchill once claimed to give only to the British people "blood, hard work, tears and sweat" to help the British people protect their freedom.
18. James Burke – "All that can accurately be said about a man who thinks he is a poached egg is that he is in the minority."
James E. Burke, the CEO of Johnson & Johnson, was born in Rutland, Vermont. During World War II, he served in the U.S. Navy, and was a Master of Business Administration at Harvard Business School in 1949. He used to fail when products on the market were not well received.
He was the company's rising lead and dealt with his stumbles with the Tylenol poisoning cases of the 1980s with a recall of all Tylenol pills. Accordingly, James Burke said this is our primary concern for the health of anyone using Johnson & Johnson products. In addition, he handled the strong & widespread media crisis with the "New Tylenol" rebound message with this action.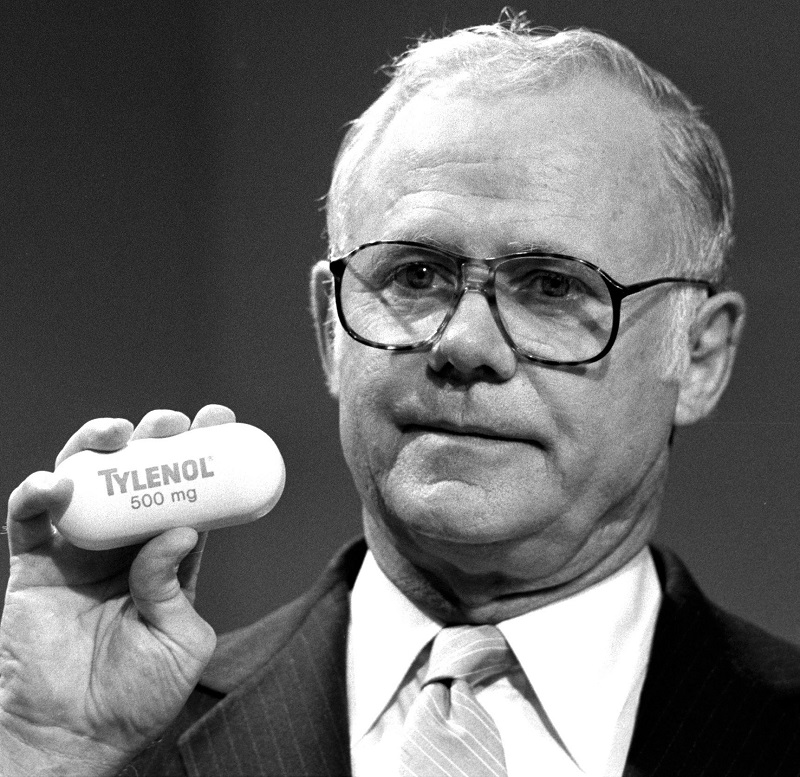 His leadership style encourages controversy and people to say what they think. He always wants his employees to fight for their beliefs without fear of the consequences. For these reasons, he is one of the best transformational leadership examples for us.
19. Alexander Fleming – the Father of Antibiotics Changed Medicine Thanks to Ignorance
Alexander Fleming (1881 – 1955) was a Scottish physician, biologist, and pharmacist simultaneously. He was considered to usher in the era of using antibiotics in medicine. 
Alexander Fleming was a medical leader in the mid-1900s. He was a leader for having unearthed penicillin which worked like a magic medicine during World War II by fighting bacteria that can cause infections.
The nobility of Fleming also showed his decision not to protect the invention of this first antibiotic for himself. For Fleming, this was the property of all humanity and was a miraculous product, so he could not keep it for himself.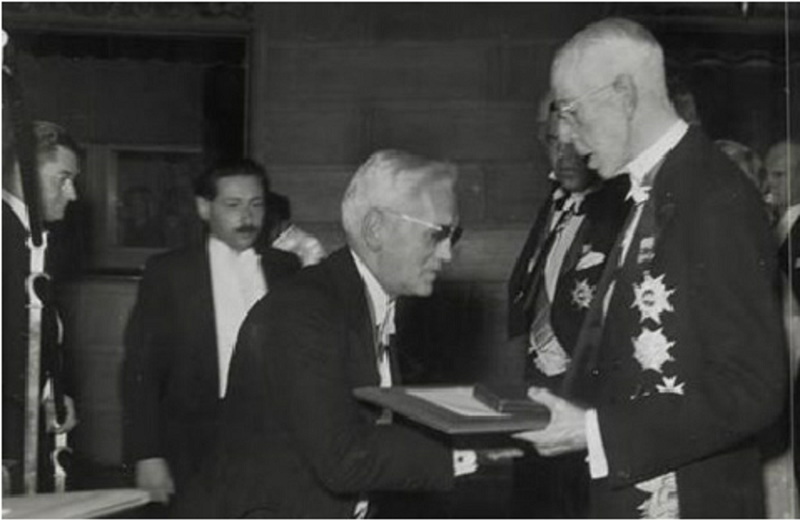 Dr Fleming demonstrated leadership in the medical field by discovering and constantly striving to develop new and innovative healing methods. He was awarded the Nobel Prize in medicine in 1945 with Ernst Boris Chain and Howard Walter Florey for discovering and isolating penicillin.
20. Jackie Robinson – the first African-American Was Introduced Into the Baseball Fame Hall
Jackie Robinson was born in 1918 in Cairo City, Georgia, USA, and he was the first African American baseball player to join in the American professional baseball tournament. He broke the boundaries of racism in American sports in general and baseball in particular. Jackie Robinson ranks 2621 most famous worldwide and 3rd in the list of Famous Baseball Players.
On July 15, 1947, Jackie Robinson debuted in the Brooklyn Dodgers shirt, ending nearly 60 years of racism against people of color in baseball. Overcoming all the difficulties, Jackie Robinson won the title of best-emerging player of the season with a hit rate of 0.297.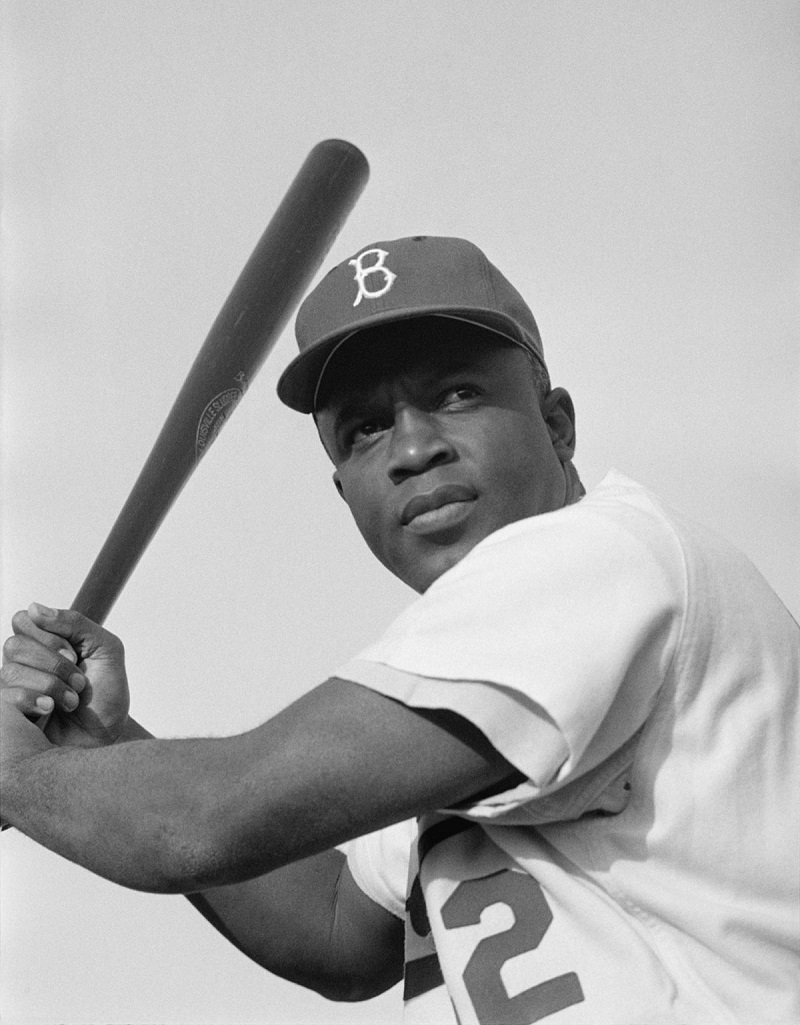 Life Jackie Robinson fights non-stop to fight injustices against people of color. His courage gives momentum to later black baseball players. In 1962, he became the first black baseball player honored in the American baseball museum.
21. Genghis Khan – Founder of the Mongolian Empire
Genghis Khan (1162-1227) was the legendary founder and one of the transformational leadership examples of the Mongolian Empire. In just 25 years, his knights conquered a wider area and population than the Romans did in four centuries. In Mongolia and Central Asia, he was widely revered.
In 1206, he unified all the tribes of the Mongolian plains and took his place as ruler. He was a brilliant military leader and a shrewd politician, which allowed him to consolidate Mongolian lands.
Genghis Khan forbade the grabbing of ladies and prohibited stirring cows, setting up hunting season in winter only to conserve food during the most challenging times.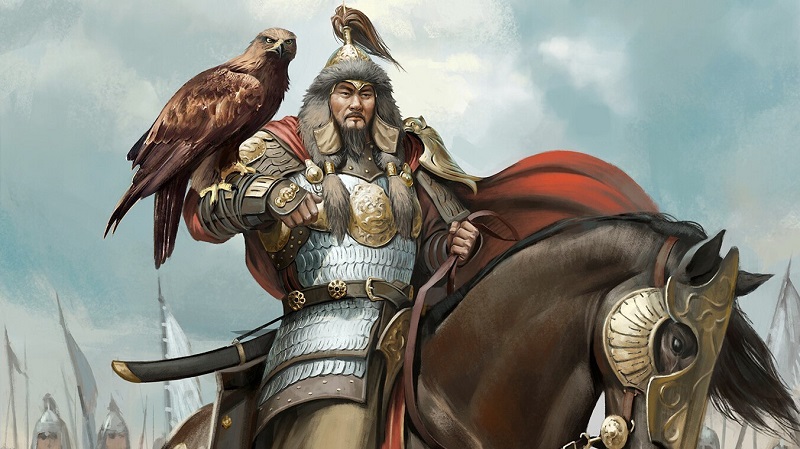 Genghis Khan enacted several enlightening policies that were not customary in Europe until many centuries later. He ensured the liberty of religion and secured the privileges of Buddhists, Muslims, Christians, and Hindus. Genghis Khan himself revered the sky. However, he restricted the murdering of ministers, priests, nuns, mullahs, and other blessed individuals.
22. Mahatma Gandhi – Great Spiritual Leader of the People of India
Mahatma Gandhi (1869 – 1948), whose full name is Mohandas Karamchand Gandhi. He was a prominent political activist honored as the Father of the Nation, making a significant contribution to the success of the Indian subcontinent's struggle for independence from British colonial rule in 1947.
He was once praised as a "great soul" – a man with a small stature but boundless greatness, inspired with humanistic thoughts, opposed to all forms of violence, and worshipped with the highest moral standards.
He enthusiastically responded to the ideology of peace and nonviolence. Then from a Western intellectual, he became a resilient political activist and an example of transformational leadership in public services.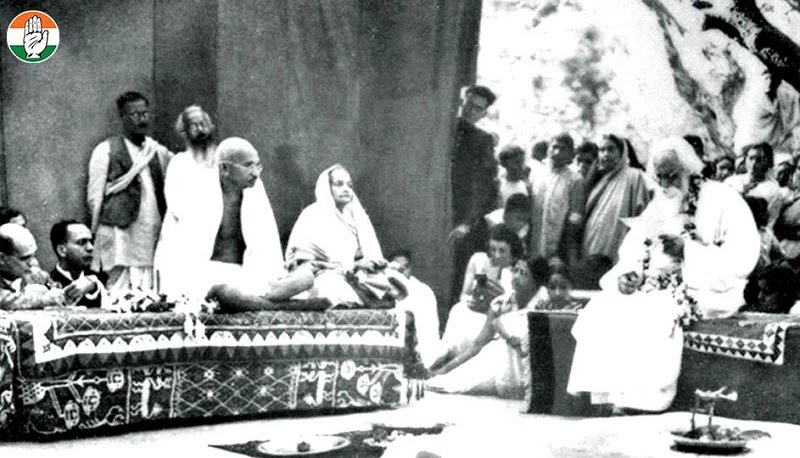 In the second half of the 20th century, research identified Gandhi as an excellent mediator and conflict resolution. He was the catalyst of three significant revolutions of the 20th century: anti-colonial movements, racism, and violence. Civil rights leaders, especially Martin Luther King Jr., applied Gandhi's model to their struggles.
23. David Ogilvy – the Grandfather of Modern Marketing
David Mackenzie Ogilvy (1911-1999) was a British advertising tycoon and founder of Ogilvy & Mather, named "The Grandfather of modern marketing" with the talent of conveying clear messages to customers and endless passion and a series of successes with the profession.
In 1962, Time magazine voted him "the most sought witch in the advertising industry". This award is wholly deserved because Ogilvy has created a series of iconic images in the advertising world throughout his career.
Here are some top transformational leaders' lessons that people can learn from him: Want good leadership, be the best. That's also the way Ogilvy inspired his employees. He wrote ads to remind employees that his pen was still very sharp from time to time. He also kept his promises; Ogilvy asked his employees to always hand over ads on the promised date, even though it took exhaustion and overtime.
24. Queen Victoria – the Queen, Has the Principle of Sovereignty, Comprehensive and Eternal
Alexandrina Victoria (1819 – 1901) was Queen of the United Kingdom from June 20, 1837, until her death. She also received the title "Queen of India" on May 1, 1876.
The Victorian Dynasty lasted 63 years and seven months, longer than the time of any predecessor. Great Britain under her rule was a period of industrial, cultural, political, scientific, and military change. It was marked by an expansion of the British Empire, which made her one of the transformational leadership examples.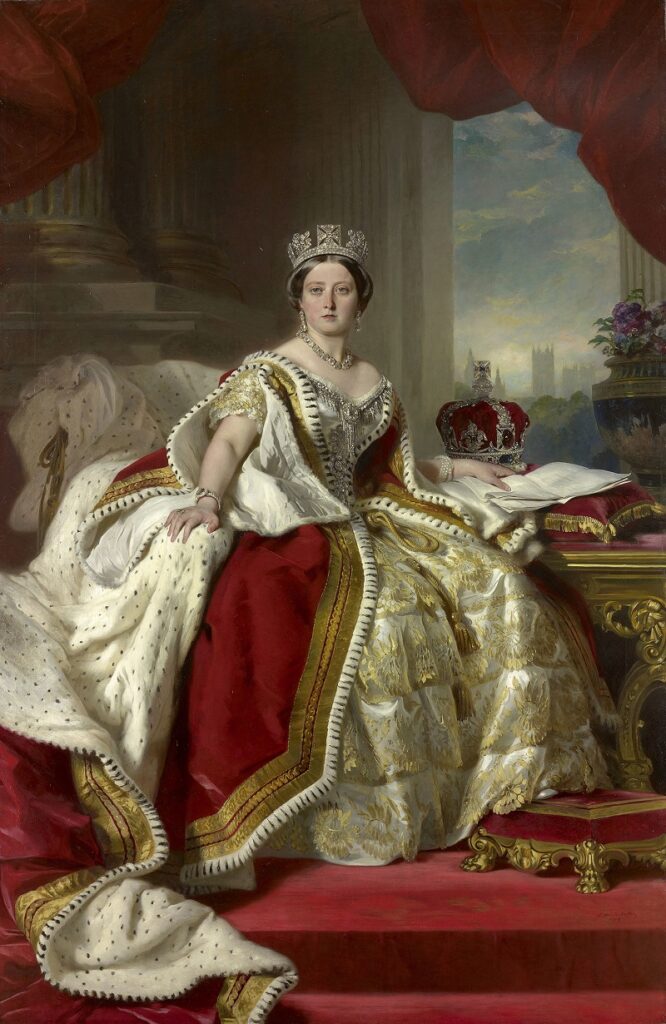 Victoria was the longest-reigning Queen of England and the head of a vast empire. She managed major changes in British society, known as the Victorian Era. After the Indian Mutiny of 1857, the administration of the Indian government was transferred from the East India Company to the power of the Queen. In 1877, Victoria became Queen of India. British Empire during her time included Canada, Australia, New Zealand, and much of Africa.
25. Albert Einstein – Man of the century
Albert Einstein (1879-1955) was a German theoretical physicist who made great contributions to the scientific theories of mankind. He developed general relativity – one of the two pillars of modern physics and quantum mechanics.
Times magazine called Albert Einstein "Person of the Century" has had a great influence on humanity for a thousand years. Einstein's researches are of great significance to humankind's everyday life. For example, the general theory of relativity says that gravity affects time: Time moves faster for objects in space than for objects here on Earth.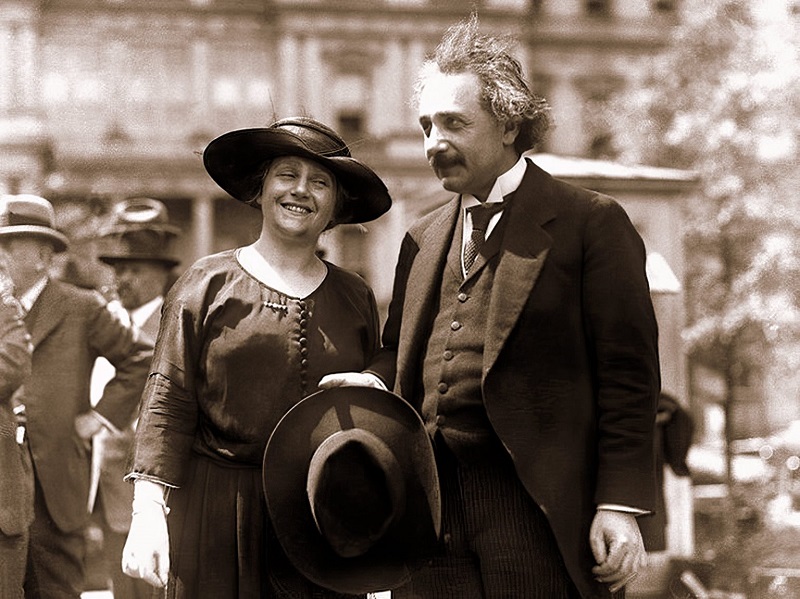 According to him, humans are born geniuses. Each person has a unique feature; unfortunately, not everyone has the courage, faith, and curiosity to discover their strength. He was also a man to be appreciated with good qualities. One of his most prominent activities was social activities to eliminate racism. Because of that, he is one of the excellent transformational leadership examples.
26. Pelé – the King of Football
Pele's as known as Edson Arantes do Nascimento. He was born in 1949 in Brazil and raised in a football family with a father not too famous: Fluminense Dondinho.
After joining Santos, Pele was trained to become a talented player. In 2000, Pele received the title of "Great Football Player of the Twentieth Century" from FIFA and "Greatest international football player of all time".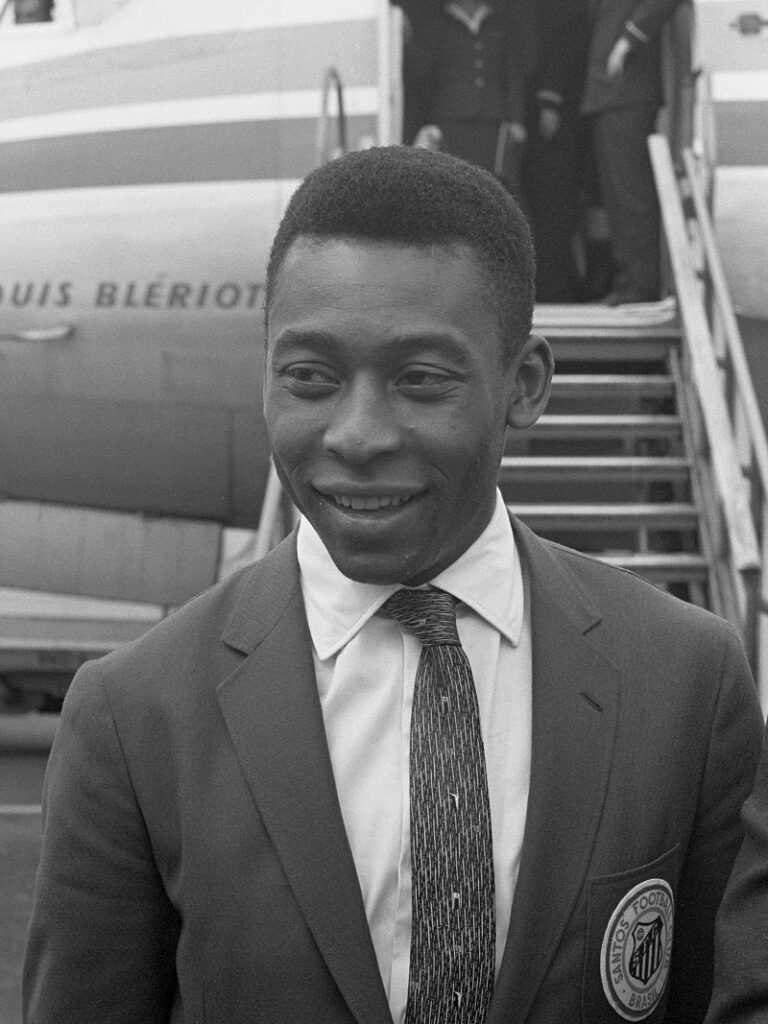 Pele once said he didn't need to be a commander, he never needed to be a pioneer, yet it fell into place without any issues. He prompted his partners not to give the ball to him while in the game and said they expected to function collectively. In 1995, Pele was designated sports minister. He got a standout amongst other groundbreaking initiative models in sports.
Pele is a huge supporter of the United Nations International Children's Fund (UNICEF), a kids' privileges association. Later in his profession, Pele went to the US to advance football for a bigger scope.
27. Pancho Villa – Head of Mexico's Revolutionary Army in World War I
Francisco "Pancho" Villa (1878 – 1923) was a Mexican revolutionary leader advocating for the poor and land reform. He helped lead the Mexican Revolution, which ended Porfirio Díaz's reign and created a new government in Mexico.
In 1910 Villa joined the Francisco Madero Rebellion against the Mexican dictator, Porfirio Díaz. During the rebellion, Villa, who had no formal education but learned to read and write, demonstrated his talents as a soldier and organizer.
His military knowledge and deep understanding of politics made him want to be a revolutionary leader. Because of his skills as a warrior and the best transformational leader, he was promoted to colonel.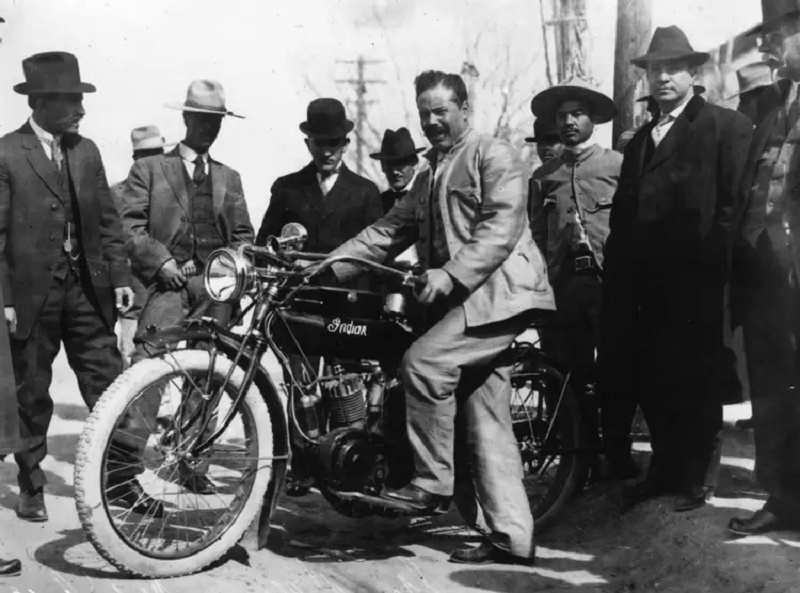 In the late nineteenth century in Mexico, the rich became progressively more extravagant by exploiting the lower classes, frequently treating them like slaves. With his role in the Mexican Revolution, Villa has become a folk hero. His life has inspired many films, including "The Life of General Villa", "Viva Villa!," And "Pancho Villa Returns."
28. Thutmose III – a great and Powerful General in Ancient Egypt
King Thutmose III (died 1426 BC) ruled the 18th Dynasty (1479-1426 BC), considered the greatest of all rulers of ancient Egypt. Thutmose III was an accomplished warrior who brought the Empire of Egypt to the pinnacle of strength. During his 54 years in power, he defeated many of the enemies of Egypt and greatly expanded the scope of the Egyptian Empire.
He was taught all military skills, especially archery, which he showed in public, and horseback riding, in which he showed considerable strength.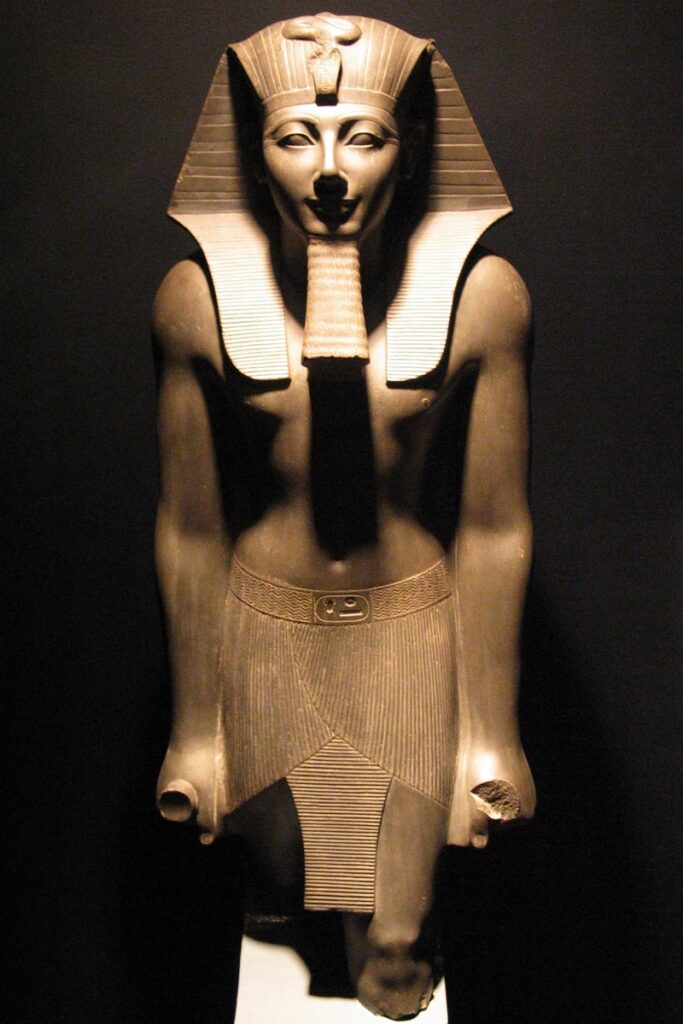 Thutmose III became the richest man in the world because the spoils obtained from military campaigns included looting, taxes, and tribute. But he also secured human capital from his conquered lands and cared for all of his people. Moreover, Thutmose treated the people he conquered. As a result, they often experienced peace and prosperity after becoming part of the Egyptian Empire. Therefore, he deserved to be one of the historical transformational leadership examples for his actions.
29. Shahrzad Rafati – the Iranian Girl Built a Billion-Dollar Business in Canada
Shahrzad Rafati was born in 1979. She was born into a family whose father and mother were both famous businessmen in Tehran during the Iranian revolution. She is one of the transformational leadership examples in real life.
She arrived in the city on Canada's Pacific coast in 1996 with just a suitcase and limited English. Nevertheless, she is determined to move abroad because she wants to see a new future and another life where she can make a difference and where equality is genuinely equal. Today, she runs BroadbandTV (BBTV), an internet video technology company that helps companies worldwide secure advertising revenue from videos on YouTube, Facebook, and other websites and apps.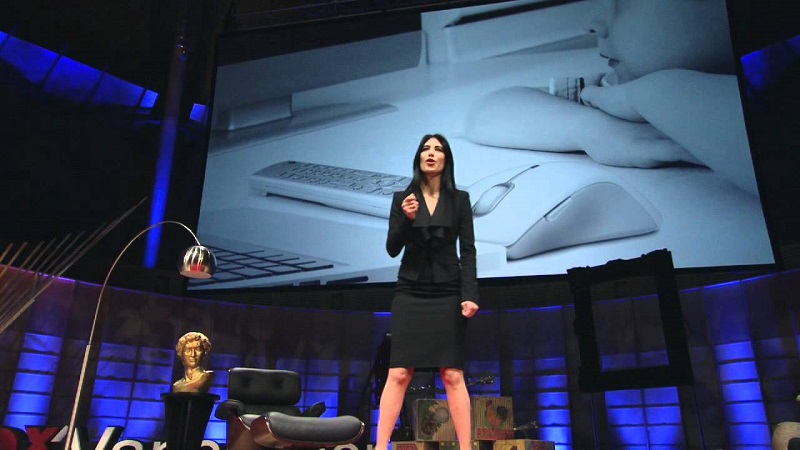 During the time of founding and running the company, she led her company to overcome difficulties and challenges.  She changed corporate goals and created software that allows these companies to profit from ads included in all the required content or partner with investors to grow their businesses. BBTV has many famous clients, such as the Professional Basketball Association (NBA), Sony, Warner Bros, and Disney.
30. Cleopatra VII – the Last Pharaoh of Ancient Egypt
Cleopatra VII Philopator (69-30 BC) was the last true ruler of Egypt's Ptolemaios dynasty, although the last pharaoh was nominally her son Caesarion. Her native language was Greek Koine, and she was also the first Ptolemaios ruler to study Egyptian.
As a member of the Ptolemaios clan, she was descended from the founding king Ptolemaios I Soter, a Greek-Macedonian general and a friend of Alexander the Great.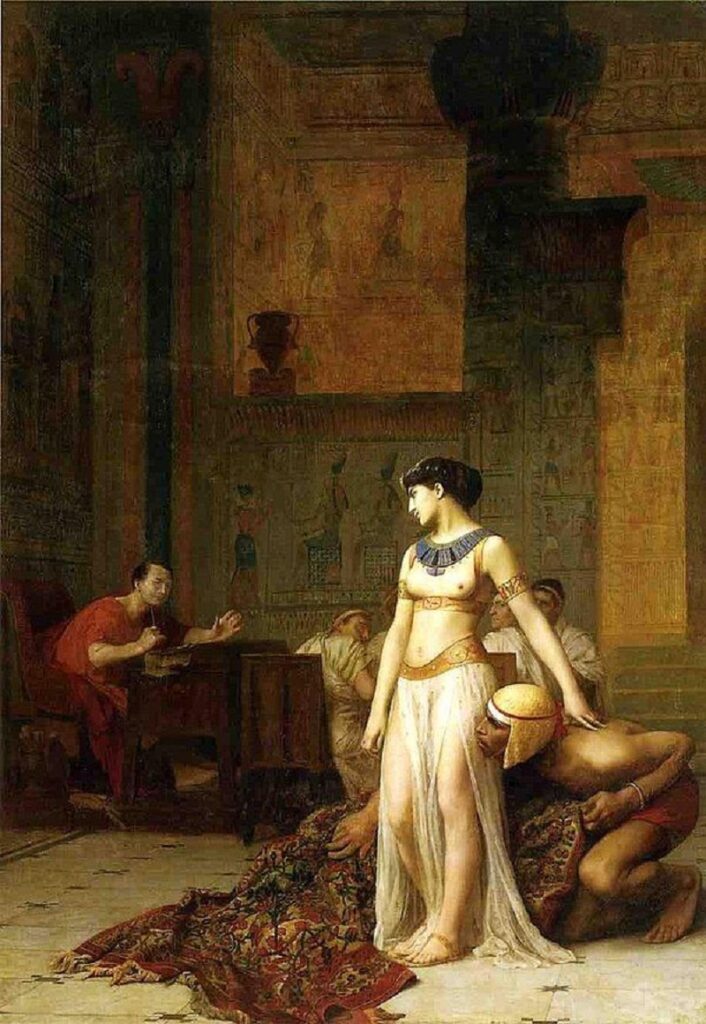 Cleopatra was directly involved in the state affairs in her territory, resolving crises, such as famines, by ordering food distribution in the royal barns to the civilians starved during a drought at the beginning of her reign. In addition, she managed a centrally planned economy by imposing price controls, tariffs, and state monopolies over certain commodities, setting exchange rates for foreign currencies, and tough rules that forced farmers not to leave their villages during the planting and harvest seasons.
31. Friedrich II – Owner and Sovereign of the Black Eagle Guild
Friedrich II (1712 – 1786) was the King of Prussia, with 46 years of reign. As Elector of the Holy Roman Empire, he was called Friedrich IV of Brandenburg. He also holds the position of Crown Prince of Neuchâtel in the personal alliance. Therefore, he was one of the best transformational leaders known as the Great Friedrich.
Domestically, Friedrich followed authoritarian Enlightenment, patronized art, reformed government, civilian, social, and economic, abolished torture punishment, and lifted religious barriers but maintained the regime feudatory.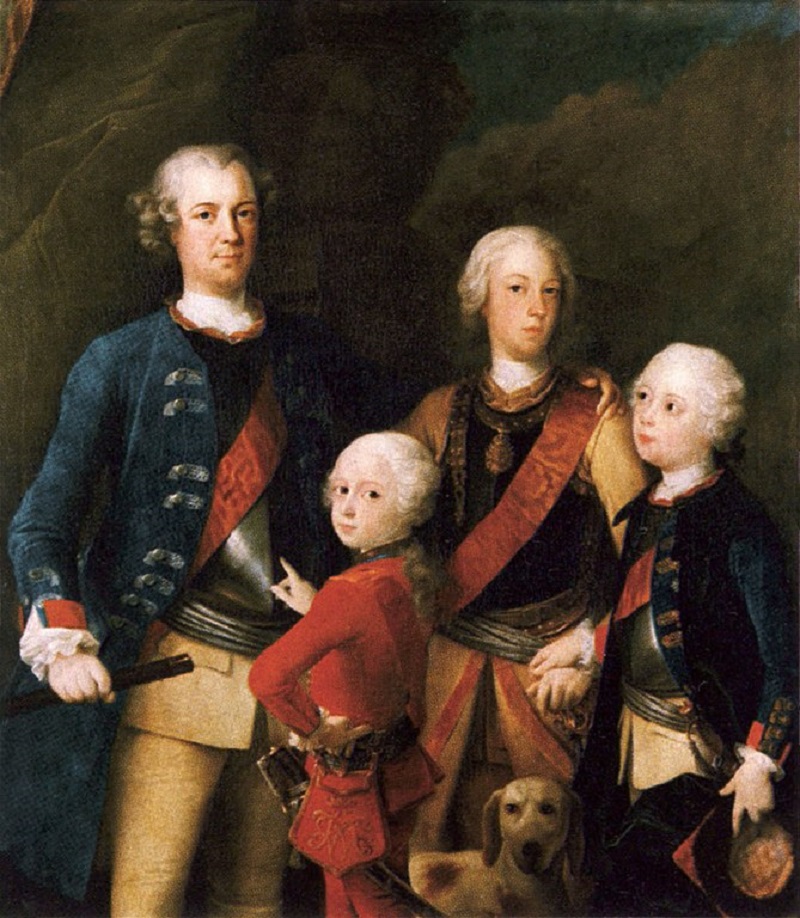 He is an example of transformational leadership in history. His outstanding leadership was demonstrated in the battles; Friedrich II was often seen as a great military leader. This compliment was due to mainly his famous use of the learning formation method. During the Seven Year's War, Friedrich led the Prussians to two great victories at Rossbach and Leuthen in just one month, eloquently demonstrating the art of leadership and the skillful martial arts of Friedrich.
Conclusion
Above are 31 people around the world who possess extraordinary transformational leadership examples. Of course, everyone has a different leadership style, but in general, they all have lessons and experiences that people can learn and imitate. I hope this article will bring you valuable things through which you can find a path that can lead you to success.