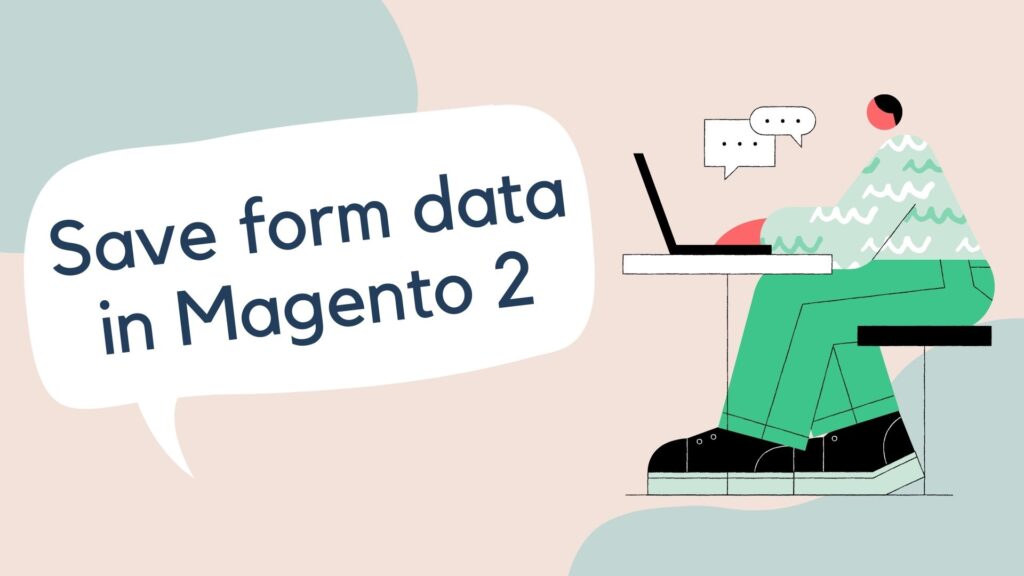 Even though Magento 2 lets users create forms easily as a widget, it doesn't support a function to save data from those forms. In this blog, you will see how to save form data in Magento 2 using our FREE Magento 2 Advanced Contacts Form extension. Just in 3 steps.
Step 1: Install FREE Magento 2 Advanced Contacts Form
Magento 2 Advanced Contacts Form allows you to automatically save form data in the database. No need to come back to your email every time you want to see form data. Storage capacity is unlimited.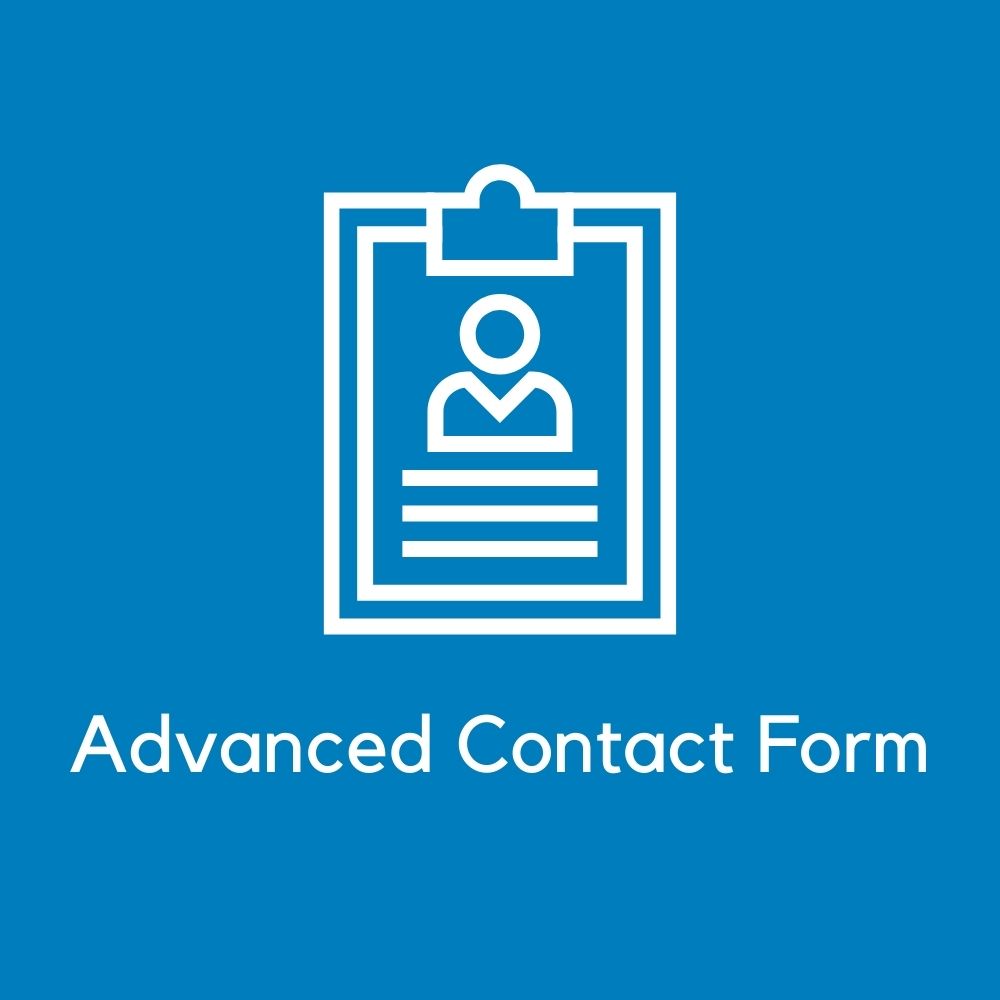 You may be interest in How to send email with attachment in Magento 2
Step 2: Go to Magezon > Advanced Contact Form > Contacts to see info from form to database
Contacts table is where all the form data is saved. From this data table, you can see ID, customer name, email, telephone, storeview, comment, status, and created date because Magezon Advanced Contact Form automatically insert form data into database.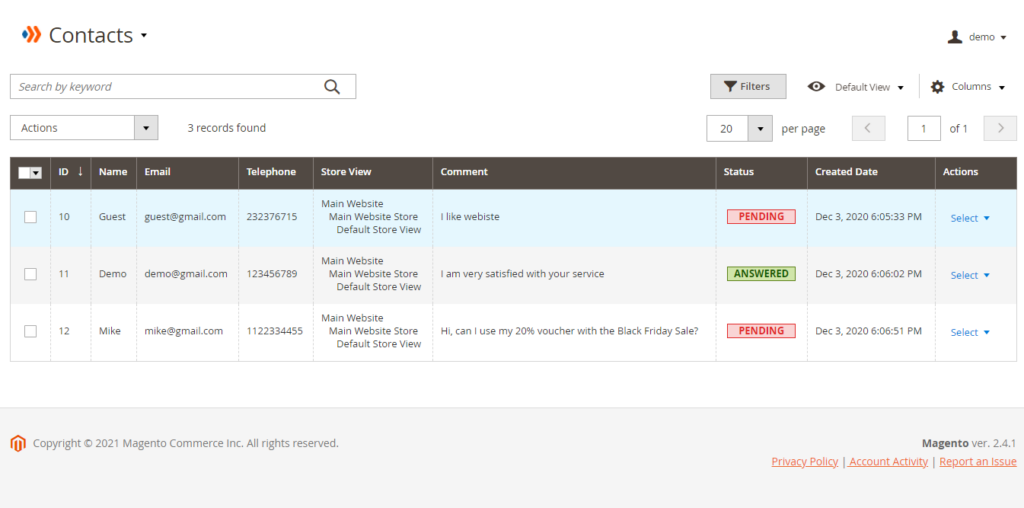 Step 3: Click Select > Edit if to check more specific data
This way, you can view data of each form separately.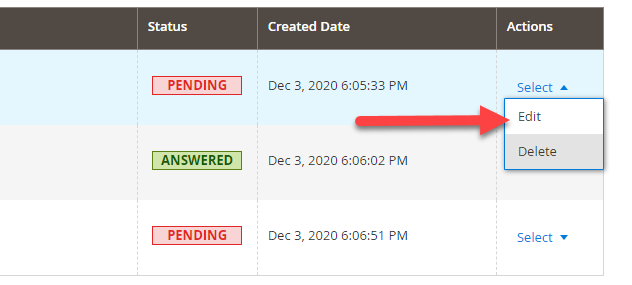 Step 4: See all data under the Info Contacts tab
This includes customer name, email, phone, and content.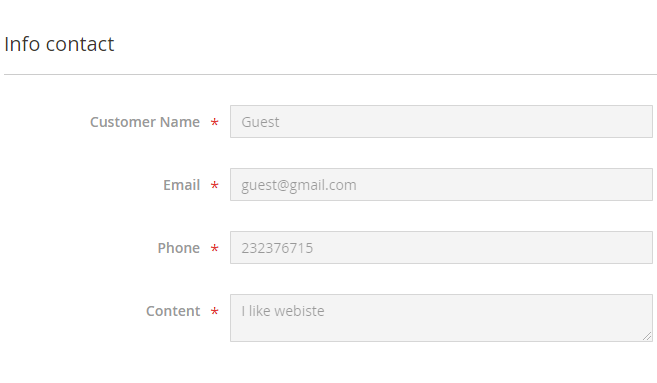 Hope this quick tutorial will help.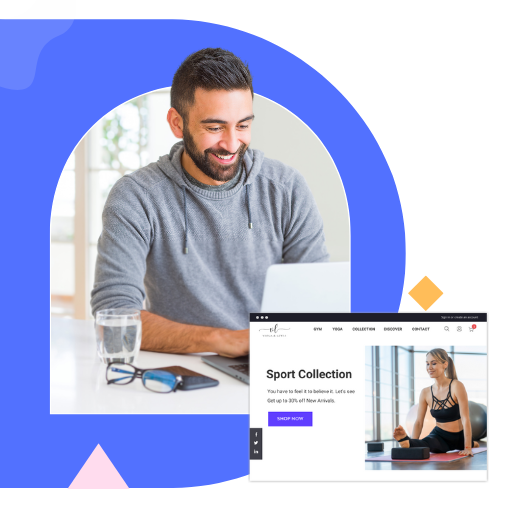 Optimize Your Magento Store With Powerful Extensions
Looking for fast, efficient and well-coded extensions to build or optimize your Magento stores for sales boosting? Then visit Magezon website and grab necessary add-ons for yours today!