If you've been using the Magento platform for a while, you probably know that building an eCommerce website costs a lot of time, money, and effort, let alone running it through time. That's why most online merchants only focus on investing in tools that can directly make their products sold. Still, they forget one thing: the website operation system also faces different problems.
If not resolved promptly, those problems will adversely affect the working process of the administrator who works with the Magento system daily. The fact that they don't have enough tools to create expected outputs or save their work hours will later negatively impact the website and the customer experience.
Understanding the difficulties, Magezon has brought in many products to help online merchants like you both improve administrative efficiency and enhance customer satisfaction. One of the products is called Magento 2 File Manager extension, a great alternative to Magento Media Gallery. Keep reading the article if you don't know how this unique extension can positively impact your online business.
The Limitation of Magento Media Gallery
Perhaps you are familiar with Magento's Media Gallery already. It is a gallery that stores the images you have uploaded to the Magento store. It was launched in 2020 when Magento 2.4 was released to replace its older version. However, until now, Magento keeps both old and new versions simultaneously. If you don't know how to change between these two versions, please click on this detailed tutorial.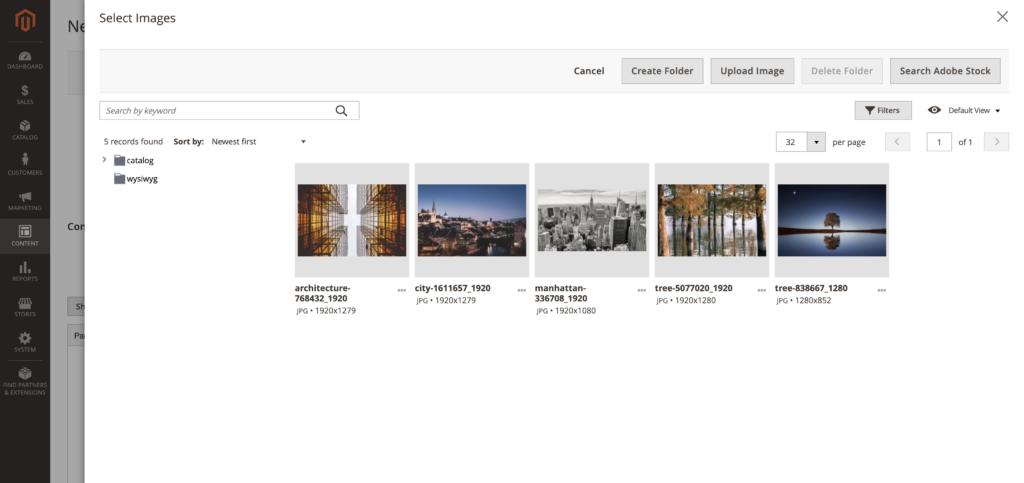 Generally speaking, Magento Media Gallery is a system with a simple interface and tools to serve basic needs such as uploading, editing, and organizing media files within the server. Frankly, we would say that this library is more than enough. You don't need to install another extension if your website requires only one form of media, the image, or if you do not have many images to manage in the library. But if you want your eCommerce web pages to have rich media content to catch your customer's eyes and by that time, there is no developer who can help you upload it to the server, then we're sure you need an alternative solution.
So, the question is, how to set up multimedia files and effectively control massive folders in the Magento gallery at the same time? We've discussed the case many times to come up with a solution. Then, Magento 2 File Manager extension comes into play to settle all your concerns!
Magento 2 File Manager Extension's Advantages
By keeping the original values of the default library in Magento and broadening its scope of usage, File Manager proudly offers many benefits for website administrators and customers.
For those who are using the Magento system, File Manager will help you reduce fatigue from organizing a messy gallery by providing logical structure layout management. Next to that, dozens of efficiency-improving functions will make the library management process take place so much faster and easier. And finally, you can provide visual-appealing media content to your customers by applying ready-to-use editing filters on images.
For customers, Magento 2 Gallery extension offers them many benefits. Firstly, your customers will have a better online shopping experience. Secondly, they can observe the products through various media, such as images and videos. As a result, they will perceive your brand as professional and be more likely to engage than buy something at the store.
Those are some of the advantages, but not everything. There are a lot more, and in the following sessions, we will uncover how the extension works and why it is an ideal choice for your store.
How Magento 2 File Manager Works
First and foremost, this extension retains all of the primary functions from Magento Media Gallery, so you can use it without worrying about eliminating your favorite ones. In addition to that, we make several changes adapting to your demands in displaying information and your customer's needs to consume them. Let's check it out.
1. Upload Other Than Just Images

Now that the original media gallery does not allow you to upload anything apart from images, it would be a constraint preventing your brand from moving closer to the customers. Sometimes they demand product information be accompanied by a video because of trust issues or simply because they want to have a more specific look at the products.
With the help of this extension, you can upload images, videos, audio PDF files, and so on to your CMS pages. It is totally a game-changer that can make competitive advantages over your brand's rivals.
Apart from computer resources, File Manager also allows you to import media files by using URLs and embedding them from social networks. Make your pages lively, diversify your customer's experience through every touchpoint, and make their good perception of your brand.
2. Experience an Intuitive and User-friendly Interface
The first impression the File Manager extension may give you when you use it is that it possesses a modern yet easy-to-use working interface with many more functions compared to the default image gallery of Magento. When accessing the modal in the backend, you can see that the interface is divided into three main sections.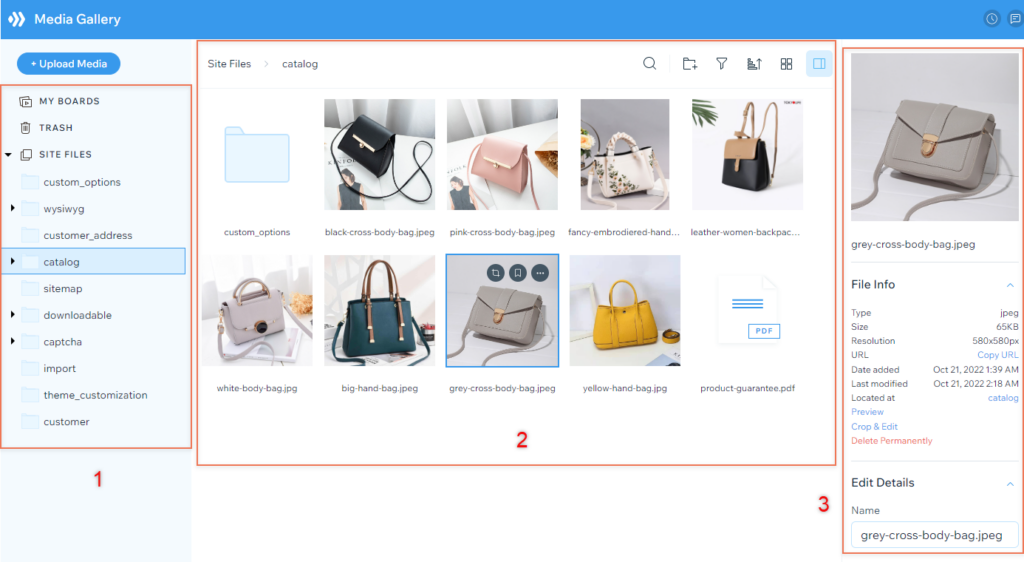 First, the left sidebar. This section consists of the Upload Media button, My Boards, Trash, and Folder Tree. With a logically-structured folder tree, you can access any folder at hand, change folder positions with a drag-and-drop gesture, and even take bulk actions to them with the help of right-click controls.
Second, the Asset Listing section. You can view all assets inside a folder and even change the layout of this section if you want to by clicking on the grid icon at the top bar. You can choose from two styles: grid layout and list layout.
Third, the File Details section lies on the right sidebar, which you can select to enable/disable from the interface. Now it's much more convenient to view the assets and adjust their properties. Everything you need is easily accessible and takes less time to operate. In addition to that, you can even preview different types of files such as images, videos, pdf, and docs after clicking Preview. This is a big strike compared to the standard media storage, which only allows you to see the preview of images.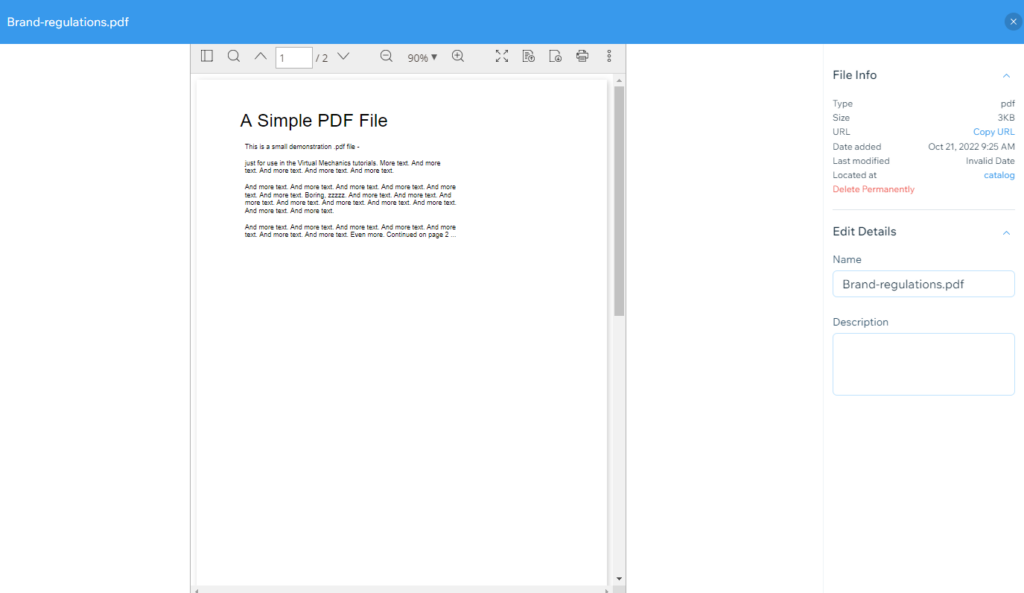 What's more? We decided to add a finishing touch to the interface, which is undoubtedly a need for some of you. You can resize the width of each section by moving the mouse cursor to the division lines, dragging then dropping as your wish. Pretty simple, isn't it?
3. Draw Customer's Attention With Stunning Images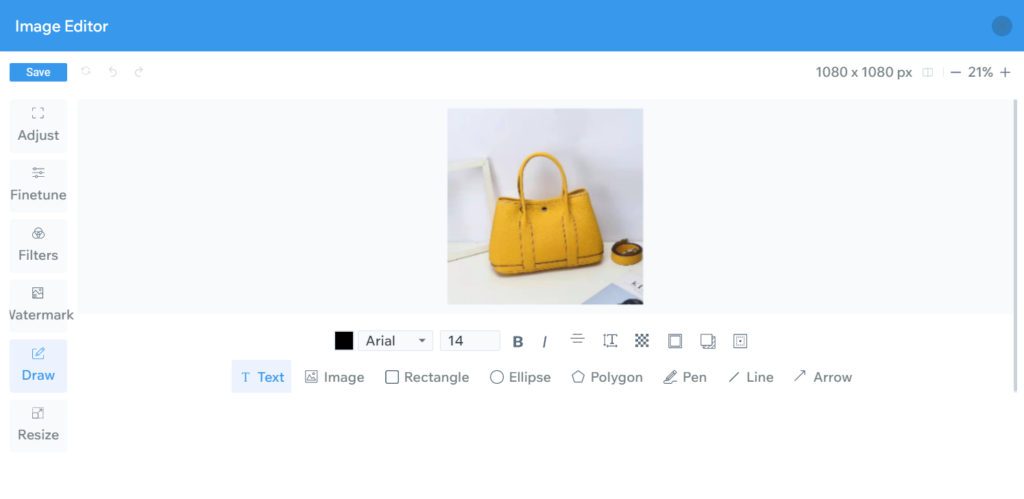 It is often said that a picture's worth a thousand words. The same applies to website images. Product photos are vital in conversion, sales, retention, and more. Therefore, store owners usually find a way to improve the visual look of their pictures.
Luckily, from now on, you can adjust your images right in the back end. Freely choose from a bundle of ready-to-use filters and editing effects, and apply them to your pictures to encourage customers to stay and purchase.
4. Efficiently Operate Media Assets
As we said, if you require a library management tool to boost your productivity, File Manager is the answer. These are the reasons:
a. Drag-and-drop Uploading From Your Computer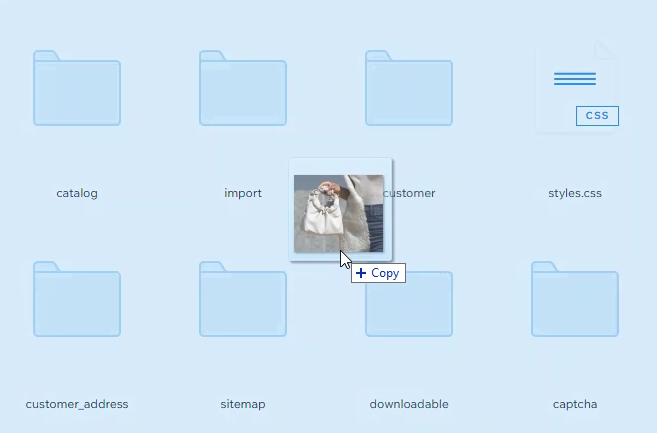 The traditional usage of pop-up windows requires you to go through several steps to import media files from your computer into the system library. Now you can choose to upload files with a simple drag-and-drop gesture. No more switching back and forth between different windows.
b. Bulk Uploading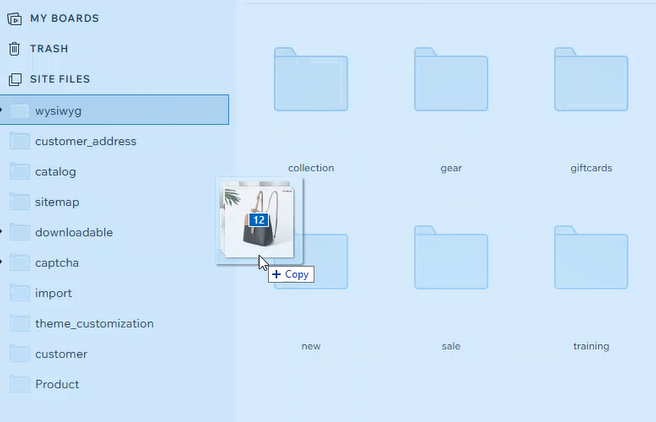 If you want to save time importing many items from your computer, just use the bulk uploading function. Combine it with the drag-and-drop gesture to upload multiple assets simultaneously. This function is beneficial if you and your brand are about to release a new collection of fashion items, for example, which may consist of hundreds of images.
c. Right-click Controls & Keyboard Shortcuts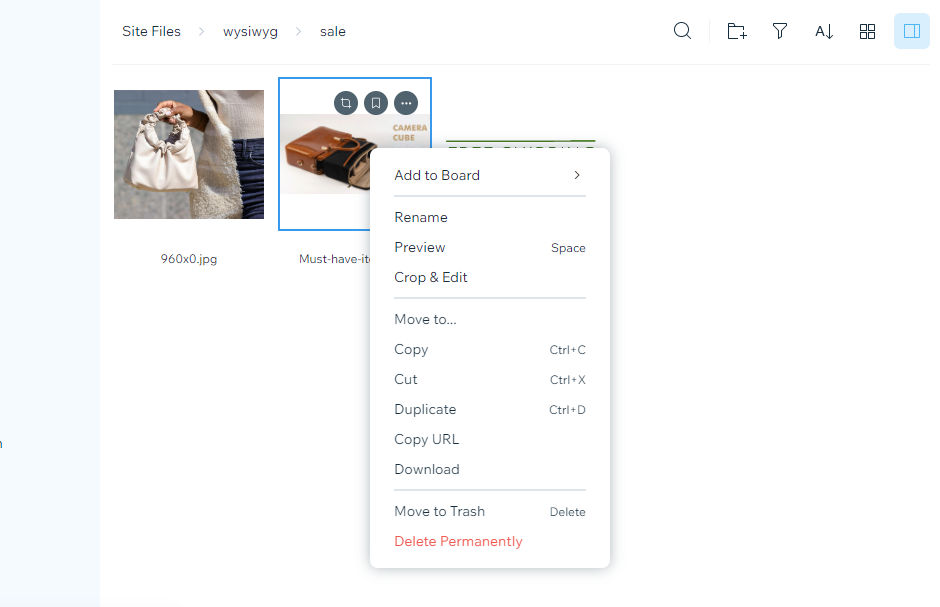 We are pretty sure that some of you have ever felt tired of the number of clicks you have to make before finishing a task. Understanding merchant troubles, Magezon features Right-click Controls and Keyboard Shortcuts in the extension to speed up your workflow.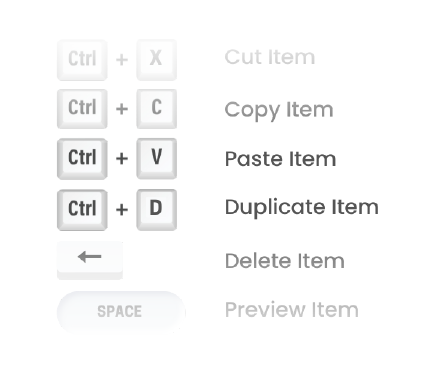 d. Download and Restore Assets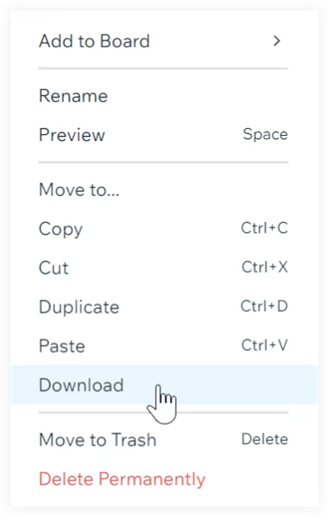 Does downloading an asset after uploading it to the system sound a little silly when you first think of it? In fact, it is a backup solution just in case you accidentally lose the original file on your computer or you want to download the assets that another administrator has imported into the storage.
By the way, if you mistakenly delete one of the media files, please don't panic. Our extension has a folder named Trash where you can restore everything you click Move To Trash. But remember that if you choose to Delete Permanently, there is no other way you can take back the data.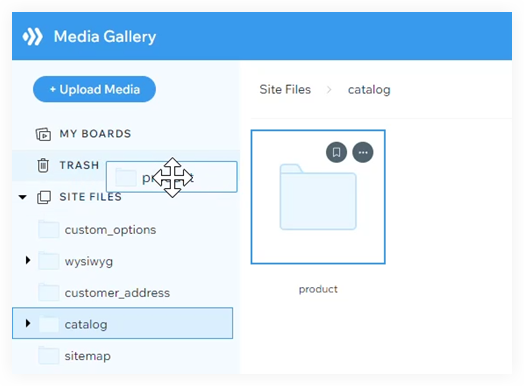 e. Sort & Filter Assets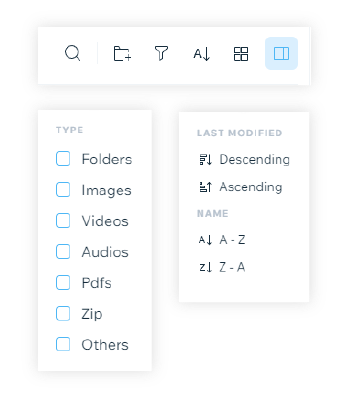 These features are good helpers if you want your media storage to look neat and to easily find something. Filters can display the asset list based on the exact type of assets you want, such as folders, images, videos, audio, zip, etc. Moreover, you can organize assets in ascending or descending order according to the last modified date or manage them based on alphabetical order.
f. Multi-select, Bulk-editing, and Moving Assets
Now, instead of performing specific actions repeatedly, you can select multiple files, right-click to edit all at once, or move them to other folders in the blink of an eye.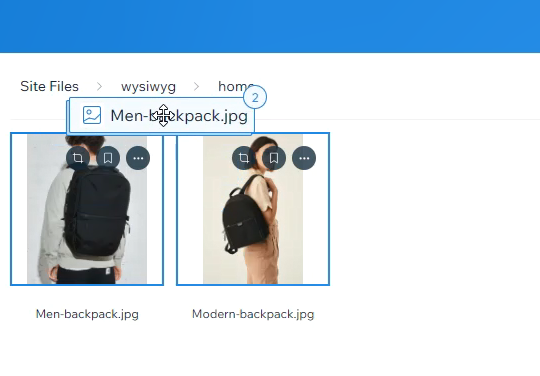 One tip for you: you can drag assets into the breadcrumb to change their positions.
5. Keep Your Assets Private With Personal Boards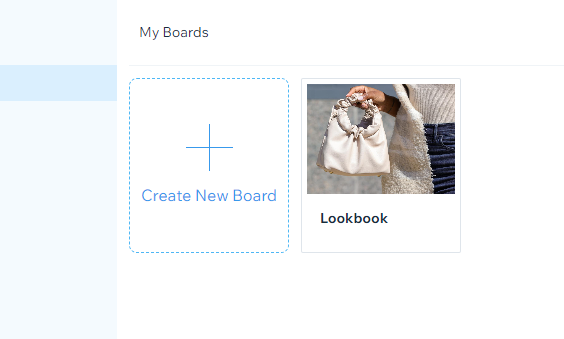 When it comes to privacy, sharing mutual media storage amongst admins is something difficult to deal with. For this reason, we decided to create a Boards feature where only you can see your assets. Boards will be invisible to everyone except for their creator.
Conclusion
It is undeniable that Magento Media Gallery is an acceptable library with functionalities adapting to several basic needs. However, if you want to overcome its limitations, you should consider switching to Magento 2 File Manager extension. It is unquestionably a necessary tool to improve your productivity, attract clients' attention, and enhance the shopping experience.
If you need further support, feel free to contact us. We are always here to help.