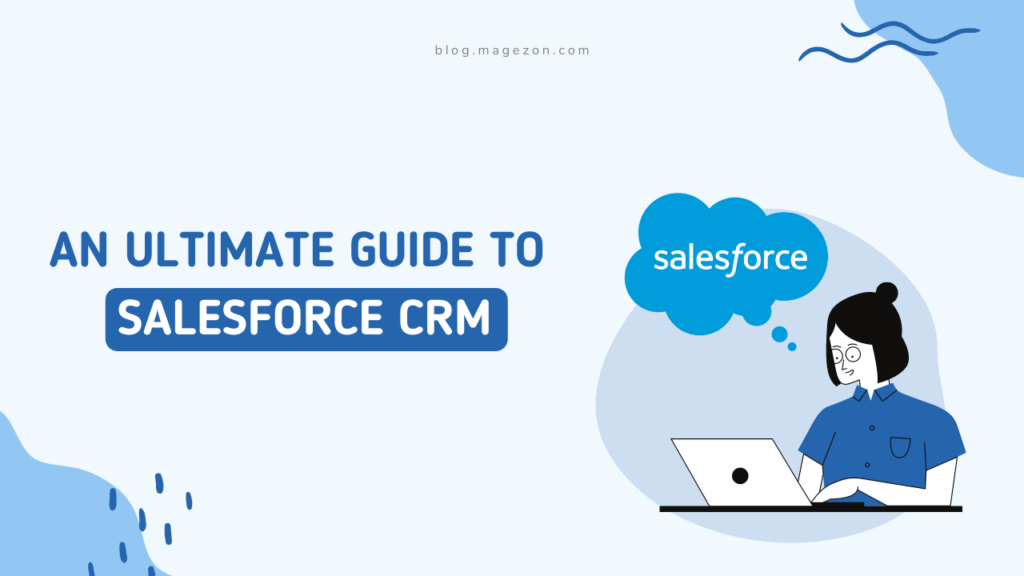 Customer Relationship Management (CRM) integrates customer service operations, marketing, sales, and product support functions. The software helps companies manage customer relationships by providing real-time visibility across all business divisions.
No matter how you slice it, CRM is a game-changer. It improves efficiency by automating repetitive tasks and delivering accurate customer data, but it can be an overwhelming program to master.
If you're considering implementing a CRM platform but are unsure which one to choose, you're at the right place. This article will give you a Salesforce CRM platform overview of everything you need to know about! So read up to learn about the Salesforce guide and discover what features set it apart from other CRM platforms.
What Is Salesforce?
You've probably heard of the Salesforce CRM Platform. And if you haven't, you definitely will. The platform has seen continued growth over the past two years, and it's easy to see why: Salesforce is one of the best customer relationship management (CRM) tools available today.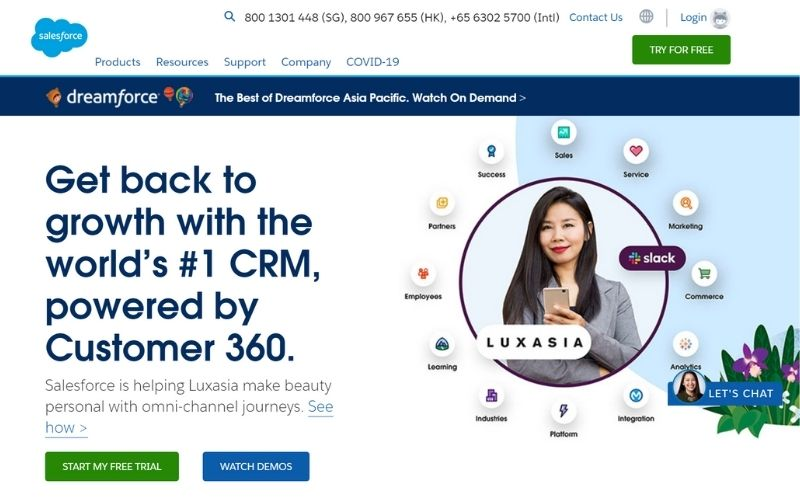 Salesforce.com, Inc., or Salesforce, is an American cloud-based software company headquartered in San Francisco, California. The company was founded in 1999 by former Oracle executives Marc Benioff, Parker Harris, Dave Moellenhoff, and Frank Martinez.
Salesforce​ is the pioneer of Software as a Service ( Salesforce SaaS) CRM, revolutionizing customer relationship management by moving it to the cloud and making that functionality accessible even to small companies.
In June 2004, the company had an initial public offering on the New York Stock Exchange under the stock ticker CRM and raised US$110 million.
10 years later, Salesforce announced the development of the Customer Success Platform to bring together Salesforce services, including sales, service, marketing, analytics, communities, and mobile apps.
While most of its revenue comes from customer relationship management (CRM), Salesforce also sells an additional suite of business applications focusing on customer service, marketing automation, analytics, and development applications.
In October 2017, Salesforce launched Facebook Analytics for business-to-business marketers. In September 2018, Salesforce partnered with Apple to improve the app for business.
Salesforce was ranked first in Fortune magazine's 100 best companies to work for in 2018.
Why Is It so Popular?
As one of the biggest software companies globally, Salesforce is famous for its SaaS (software-as-a-service) platform. Not only do they provide software to small and large businesses, but they also provide services such as implementation and implementation consulting.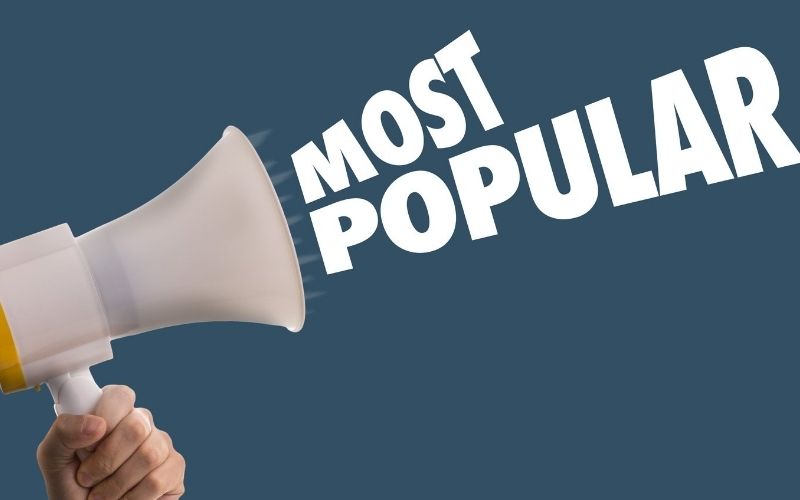 Salesforce CRM platform is easy to use, and even inexperienced users can fully customize accounts with just a few clicks. With simple access to software and an exceptionally intuitive interface, this platform is perfect for marketers looking for an efficient way to keep in touch with customers.
In addition, it is also well known in the business world because of its innovative features and tools for strengthening customer relationships.
For example, Salesforce Community Cloud is a network of online communities that allows organizations to build and manage virtual communities in real time for employees, partners, and customers.
What Does Salesforce Do?
So you know what this platform is. But you may ask, what does Salesforce do exactly?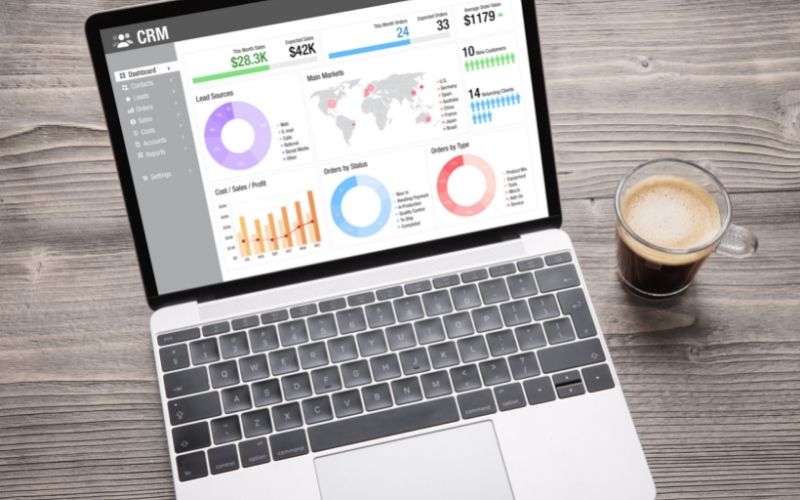 Simply speaking, Salesforce CRM allows companies to manage clients' information in the most efficient way possible. It tracks every customer's contact, allowing marketers to close contact and re-connect with them through email. That way, they can continue building relationships with your customers long after the sale.
No matter what business you run, the Salesforce platform lets you view the data you need in real-time, making more accurate decisions on where to invest the limited capital.
Moreover, the salesforce CRM platform supports you in improving sales, marketing, and customer service. It's an all-in-one tool accessible through mobile devices for sales teams to update records on the go.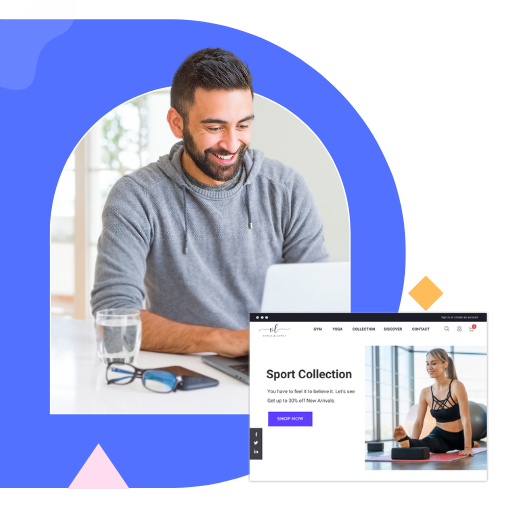 Try FREE Magezon Page Builder demo today
Easily create beautiful, engaging Magento website in any style whenever you want without relying on developers or designers. Just by drag & drop.
Services That Salesforce Offers
We show you a vast selection of Salesforce products and services that can be tailored to fulfill the immediate requirements of your business. Here are eleven services that you can gain Salesforce basic knowledge and help you streamline your company's operations so you can grow faster and more profitably: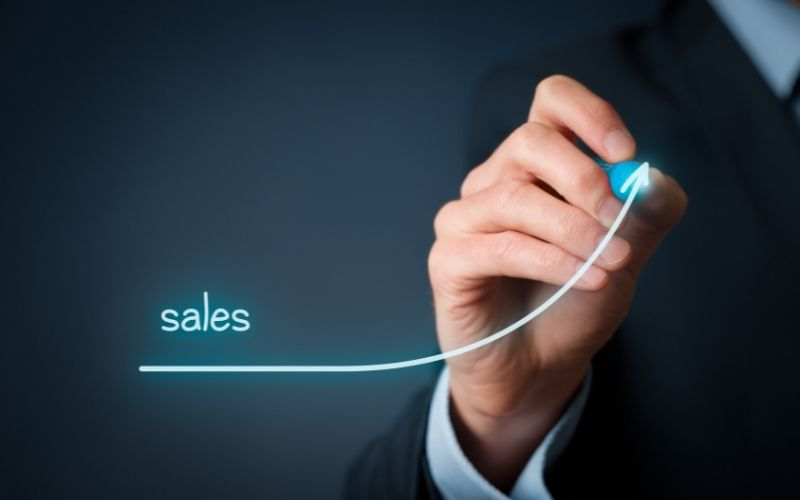 SSC is the industry's best-in-class enterprise platform for managing the complete lifecycle of the sales process, from lead management to sales pipeline visibility. So whether you are a B-to-B or B-to-C organization, it is easy to connect with Salesforce.com–and report on all your sales activities in one comprehensive system.
The Sales Cloud benefits teams to collaborate, understand the status of each deal at all times, and see what's coming down the pike. It also offers many Salesforce features and benefits, such as forecasting, reports, territory management, territory analytics, and forecasting.
Salesforce Marketing Cloud Overview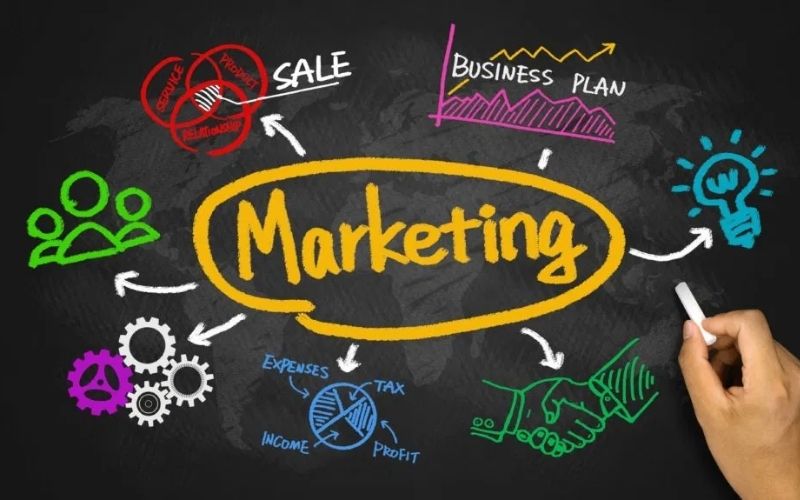 Marketing Cloud is for companies who want to automate marketing campaigns and customize and measure marketing performance. It allows teams to engage with prospects more effectively, retain prospects by personalizing their experience and capture more leads through email marketing and social media.
In addition, it also provides more robust lead management capabilities for marketers and more intuitive analytics, so you can better target prospective customers with relevant messages.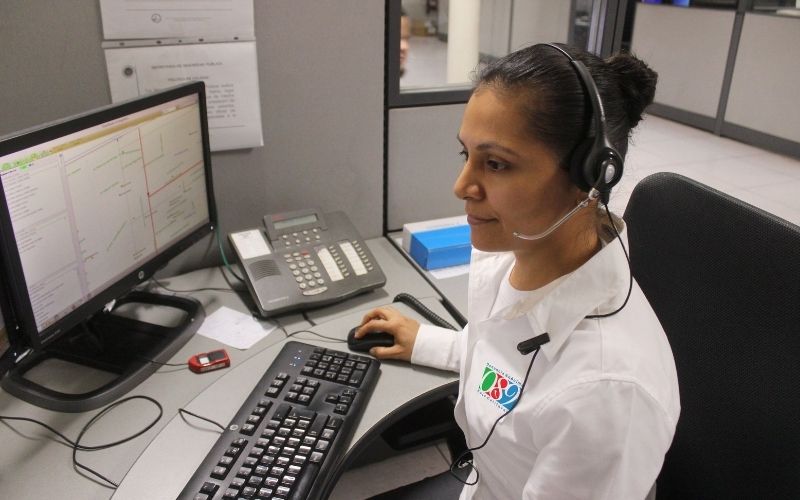 SSC is for companies whose employees must track all customer interactions, from product support to service delivery and problem resolution. The interactions include phone calls, emails, and social network site mentions.
Furthermore, it helps service teams with issues ranging from technical support to product information and training. The platform uses state-of-the-art data management that gives your staff real-time access to all the information they need about the business and their customers to produce superior customer service.
Salesforce Community Cloud
Salesforce Community Cloud is for companies that want to engage customers, partners, and employees online by creating communities that are easier to manage and more engaging for stakeholders. With the Community Cloud, teams can share knowledge, collaborate on ideas and work together more effectively across an organization.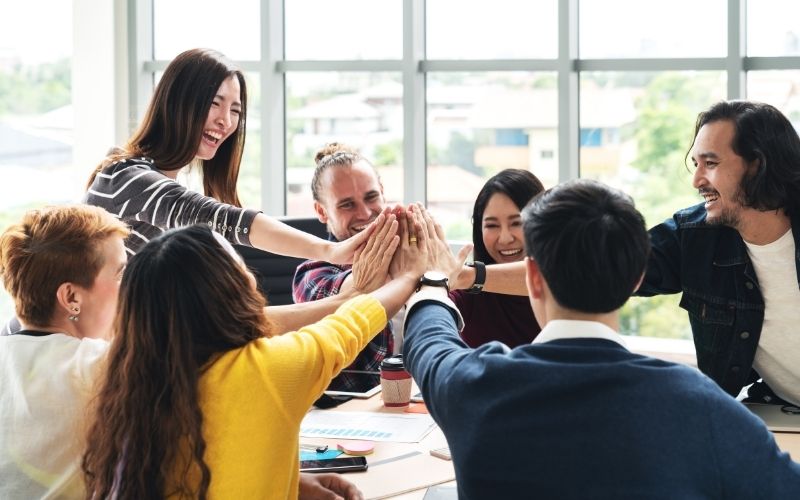 Furthermore, it empowers companies to launch interactive social communities across multiple devices. It has easy-to-use platform features with simplified administration, enhanced engagement tools, and community analytics for customer insights.
The Community Cloud is also a great way to bring customers into your organization, as it allows you to offer them personalized product information in a straightforward interface.
Salesforce Commerce Cloud
Salesforce Commerce Cloud is a new e-commerce platform that allows you to better manage your entire sales and marketing process, from lead generation to customer service to online sales.
It assists marketers and sales teams to grow more quickly by streamlining order management, marketing automation, customer service, and more. The best part is that it integrates with some supported applications to improve the efficiency of your business.
Companies can boost sales with the Commerce Cloud by analyzing customer data to improve merchandising, reduce lead nurturing time, and increase conversion rates.
Salesforce Analytics Cloud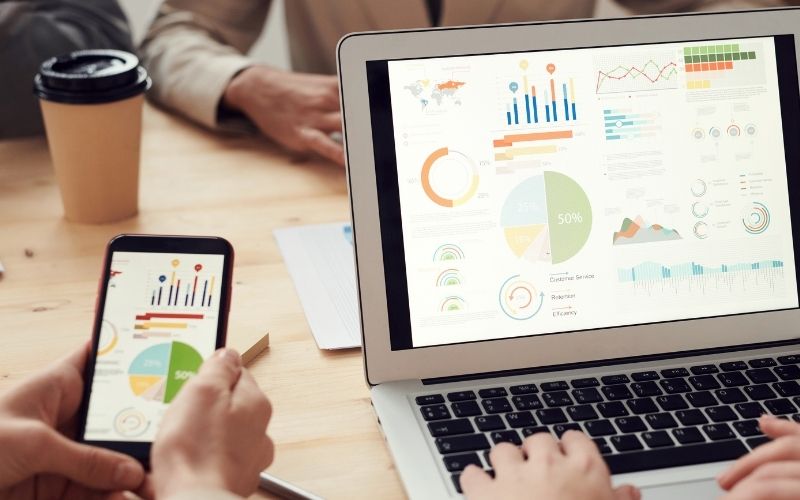 Salesforce Analytics Cloud is a cloud-based, real-time analytics platform that delivers on-demand self-service analytics to any device. It empowers salespeople, managers, and account executives to see things in context, making it easier to understand how they are doing in their roles.
Moreover, it helps you analyze the data promptly for faster, more reactive decision-making and targeting of prospects. You can build and nurture more informed and targeted customer experiences using analytics.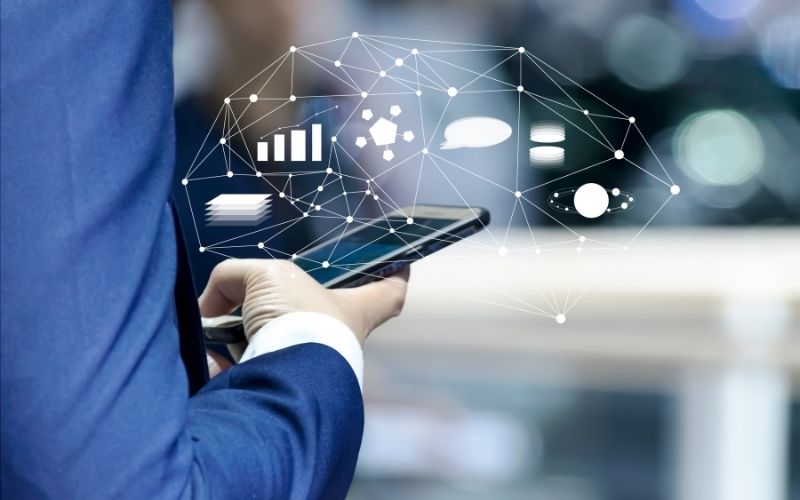 Salesforce App Cloud is the industry's largest ecosystem for business applications. It provides companies with a complete enterprise application platform that makes it easy to design, build, deploy, integrate and manage new or existing business applications.
It includes AppExchange—the world's leading business application marketplace—and Force.com, the largest cloud computing platform with millions of registered developers building applications on top of it.
Many organizations have begun to see the benefits of leveraging big data and analytics to benefit their sales efforts. However, for this strategy to be successful, companies need the right tools to navigate digital transformation.
Salesforce IoT Cloud is a cloud-based solution that makes it easy for sales teams to understand their customers and prospects. More specifically, it provides a very user-friendly interface to create custom dashboards, reports, and alerts using various pre-built apps, including CRM, marketing, service management, and more.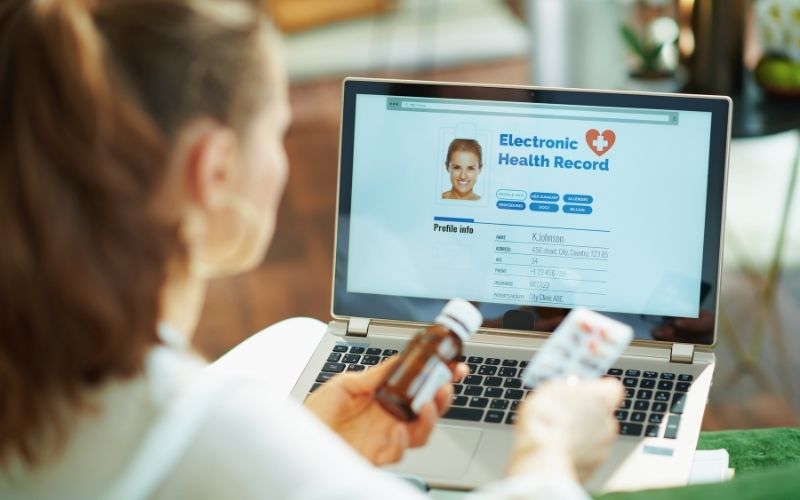 It is a cloud-based platform that offers comprehensive support to help companies manage electronic health records (EHRs). This platform is a tool to set up, organize, share and store patients' medical records from many sources.
The Health Cloud supports a range of clinical applications for medical professionals, including patient care coordination, electronic lab results, proactive alerts for patient care, and others.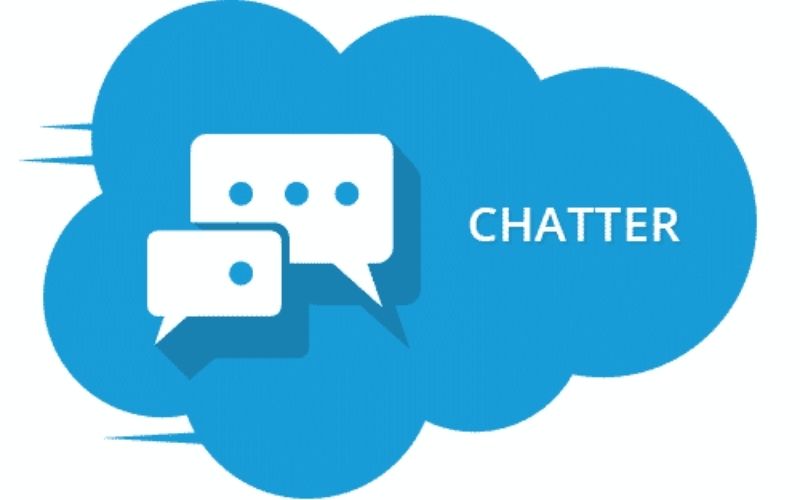 Salesforce Chatter is a social collaboration platform that provides real-time communication among departments and aligns their missions. Users can share and exchange ideas, connect with other teams and integrate Chatter into their workflow.
It offers a feature that empowers users to post status updates, individual messages, or related content. Chatter also supports instant messaging and features an easy-to-use user interface that integrates with social media platforms for a seamless customer experience.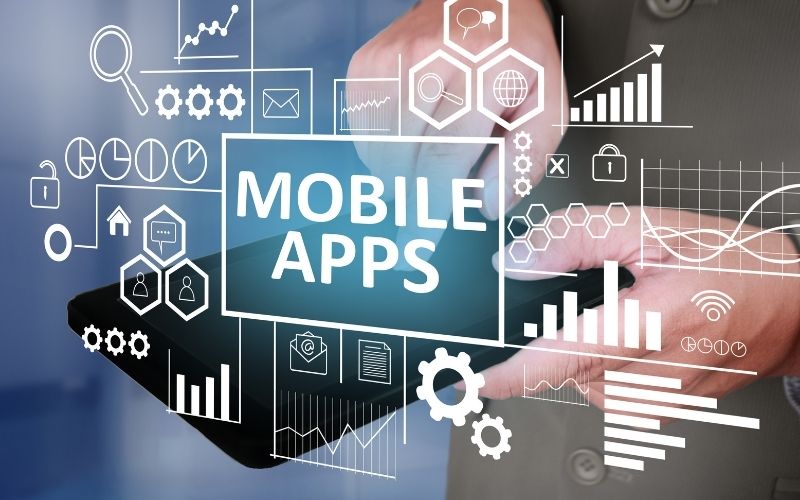 Salesforce1 Platform helps enterprises design, build and run all types of applications across multiple channels in a unified way. It offers frictionless data and content deployment, giving developers more flexibility and control over the user's experience.
With Salesforce1, you can rapidly build custom mobile apps that customers can take into the real world with you. As a result, you can access critical data at the point of interaction and empower them to make more informed decisions on the go.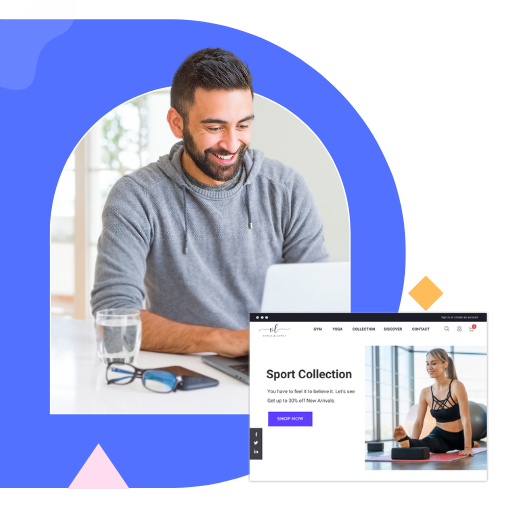 Try FREE Magezon Page Builder demo today
Easily create beautiful, engaging Magento website in any style whenever you want without relying on developers or designers. Just by drag & drop.
12 Advantages That Make Salesforce the Most Beneficial Platform to Use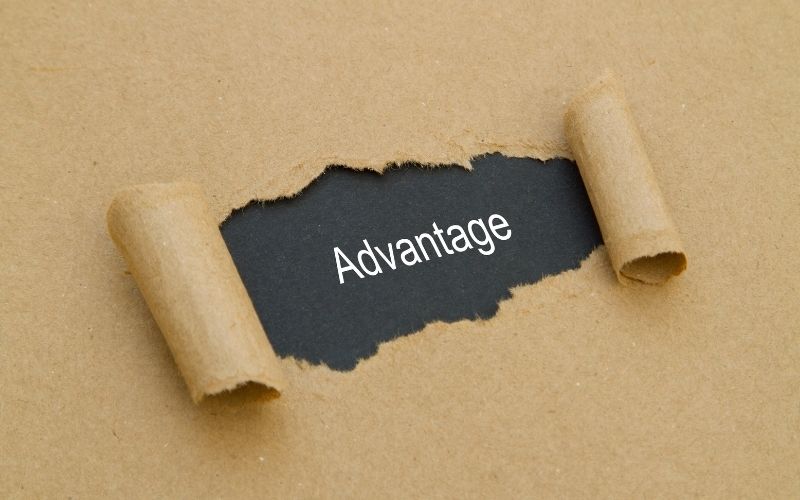 We all know that specific tools and platforms work better for different people. One such platform is Salesforce, so we've put together this part to answer your question: Why should I use Salesforce over other platforms?
Several Salesforce advantages set it apart from other platforms. Salesforce CRM's benefits should help determine the best platform for your business if you're a business owner.
1. Its Scalability & Customization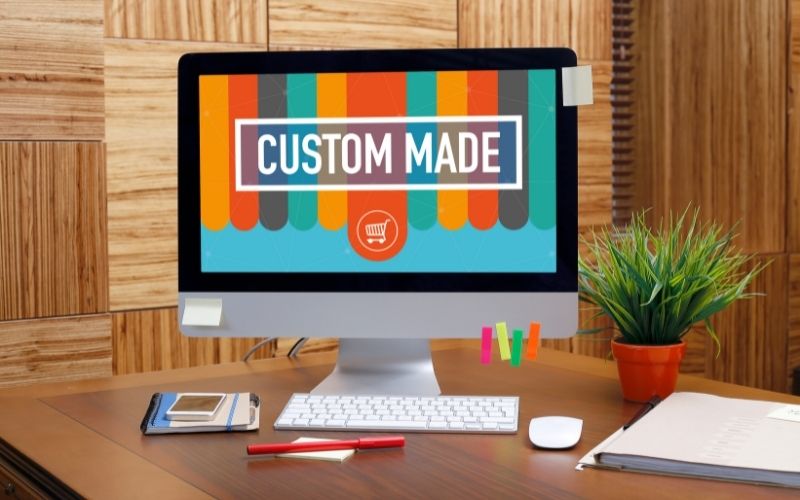 The Salesforce CRM platform was designed with extensive scalability and customization features in mind. The platform is designed so that businesses can grow in diverse ways and achieve Salesforce's competitive advantage in the market.
In addition, it allows organizations to make changes to the existing data models without much trouble, thus, helping you remain agile and competitive. Salesforce is highly customizable and enables businesses to develop new or even existing features faster with less effort. It also gives access to a massive library of pre-built applications easily accessible for businesses of all sizes.
2. A One-Platform-for-all Structure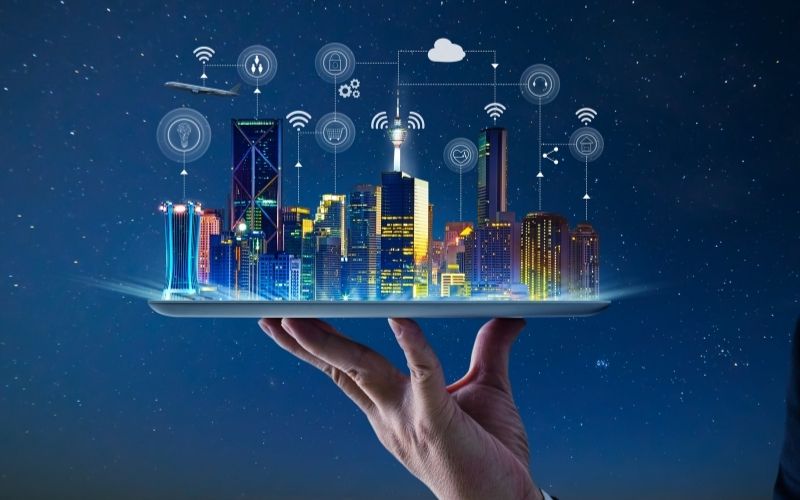 One of the strengths of Salesforce is that it operates as a single platform that can be used for all sales, marketing, service, and back-office processes. This means a single entry point for all your business's primary goals.
A 360-degree view of your customers permits your departments to work together successfully in marketing, commerce, sales, and customer service. This platform consolidates all your data, so your employees will better understand your customers. Customers will have an enjoyable purchasing experience through it, and you will build your customer relationship.
3. Its excellent reporting tools
Salesforce offers a variety of reporting tools and dashboards to its users. Its analytics and dashboards help businesses gather, analyze, and track information on customers, products, accounts, and finances.
This gives the platform a distinct advantage over its competitors because it helps improve overall business processes and provides critical insights for business owners to make informed decisions.
4. Its Mobile-Friendliness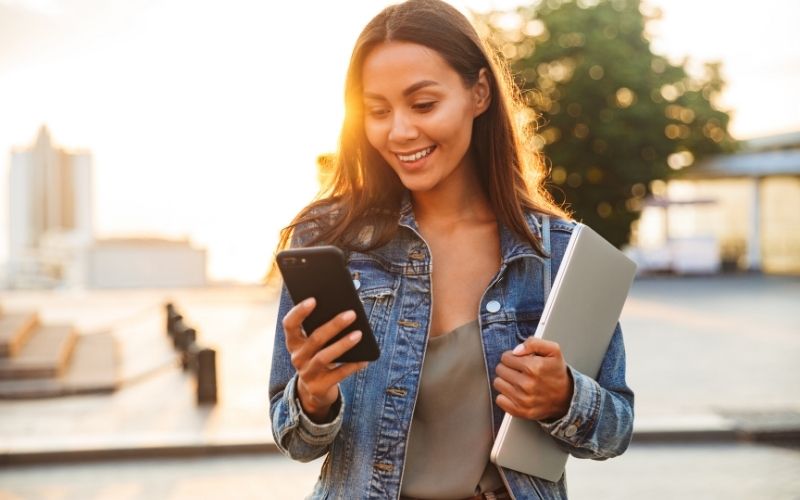 Salesforce Platform mobile capabilities give users a unique chance to access data and services from mobile devices such as smartphones and tablets.
With Salesforce, you can view and store your information and data on the go. This is particularly useful for salespeople who need to track customers' behavior from smartphones or tablets. In addition, it allows businesses to make better decisions based on data collected from various sources.
5. AI
Salesforce's artificial intelligence capabilities allow organizations to automate tasks and gain insights from deep customer data. AI and machine learning technologies use vast amounts of data and algorithms to learn and detect patterns in data sets. Thus, it provides unique advantages of using Salesforce for organizations and gives better insights when delivering products and services to your customers.
6. Salesforce can Integrate Into Various Platforms
The Salesforce CRM platform has one of the largest integration libraries among all enterprise applications. In addition, the platform offers easy-to-use integration capabilities with most of the business applications out there, including Salesforce itself. This feature gives businesses to benefit from the platform without worrying about data storage, security, and availability.
7. Reasonably Priced Payment Method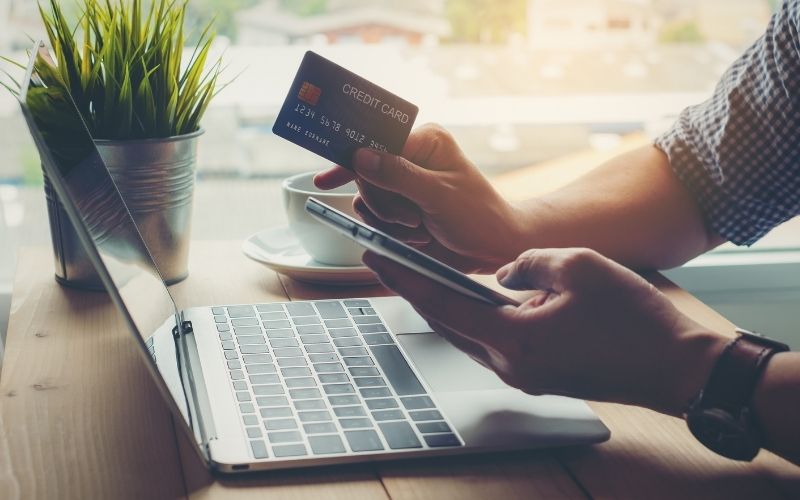 The pricing model for Salesforce depends on the number of users and their subscription level. The most preferred payment methods include PayPal, credit cards, and bank transfers. There are also discounts available if you purchase a certain amount. In addition, Salesforce offers a 30-day free trial for its users to experience the platform's offerings before starting to use it.
8. An Extensive Ecosystem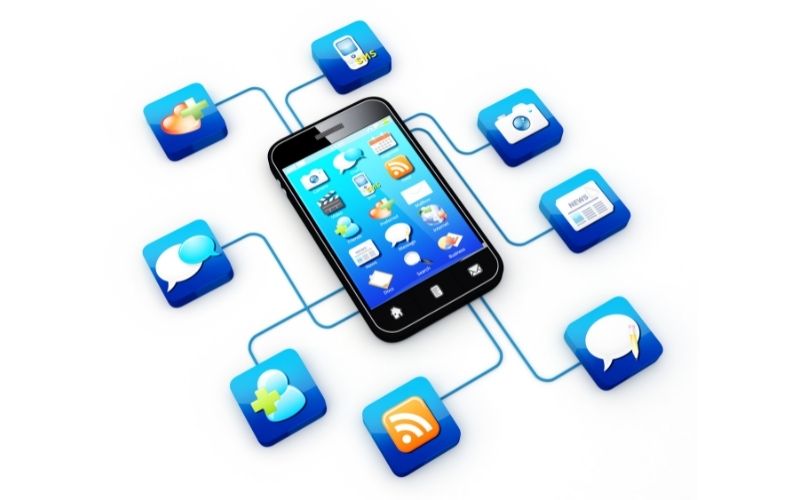 Another advantage of Salesforce is its vast and diverse ecosystem. It offers dozens of pre-built or custom applications and integrations. You can connect with your customers through websites, apps, and data services through APIs and third-party vendors.
Salesforce CRM platform has excellent tools for managing and understanding the vast amount of data generated in building and maintaining a large and active customer base. By integrating external sources with your Salesforce, you can get an accurate picture of your customers, which will help you decide new ways to reach them.
9. Salesforce Offers Magical Marketing Tools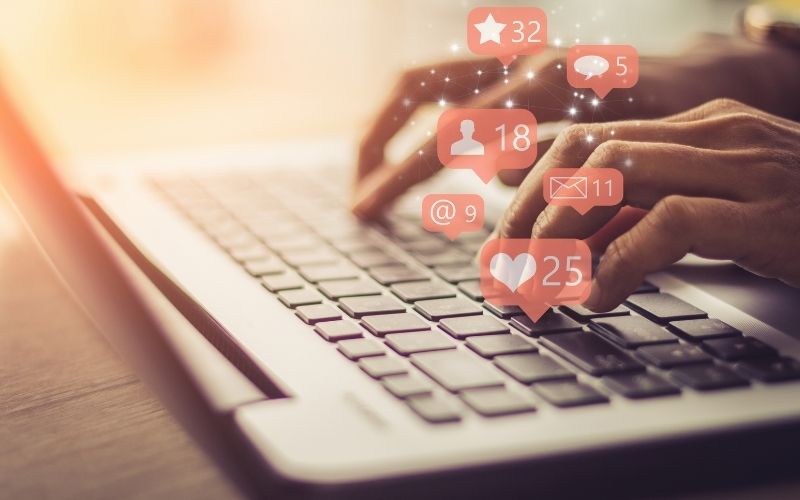 Salesforce offers various marketing tools for its users, including email, analytics, campaigns, and social media. These tools allow businesses to remain relevant in the market and help you engage with your customers in a better way. In addition, they are configured quickly and provide a competitive advantage for businesses while attracting new customers simultaneously.
10. It Is Equipped With Features for Marketers and Salespersons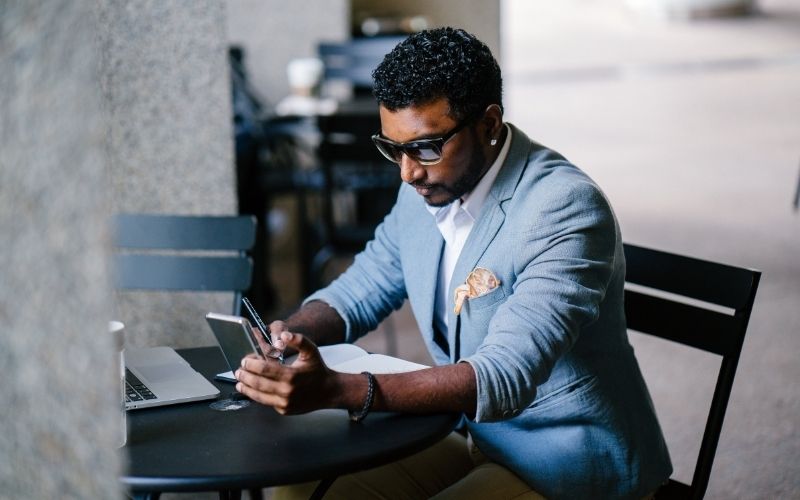 The Salesforce platform is equipped with pre-built applications that help marketers and salespersons better understand customers. Salesforce Marketing Cloud features allow marketers to automatically send email campaigns to an established database of prospects, helping you better understand who your competitors are and acquire more new information.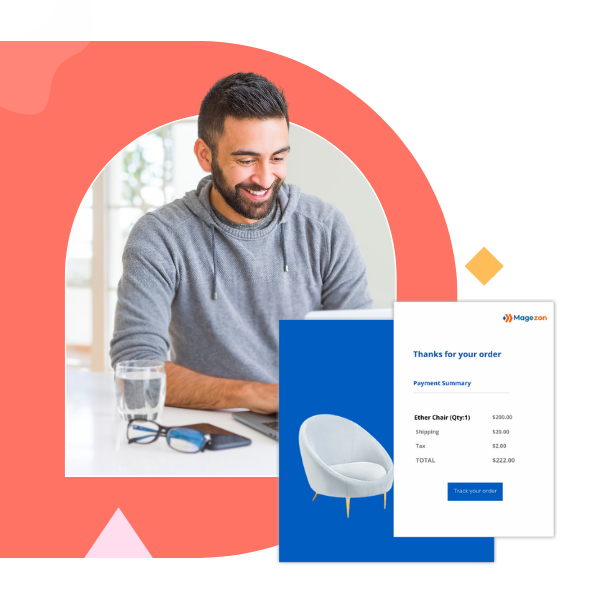 Try FREE Email Builder demo today
Looking for a Magento 2 email editor that helps you create Magento transactional emails with no coding required?
Magento 2 Email Builder can help!
11. Security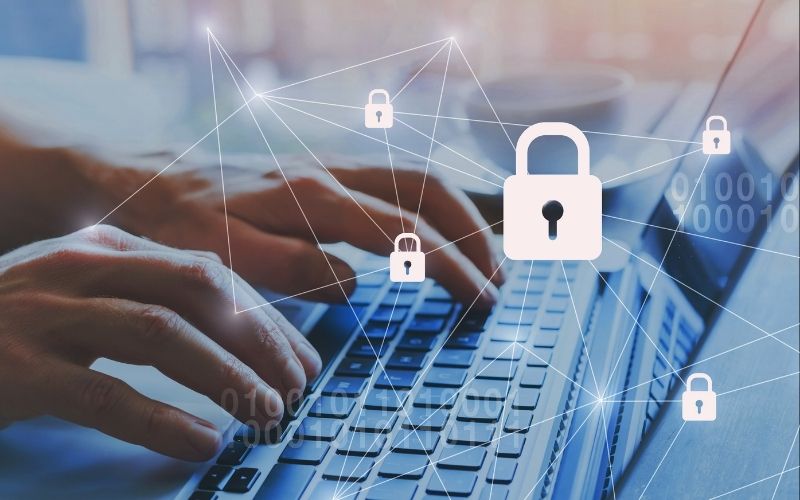 Salesforce provides comprehensive security features designed to help businesses meet industry security standards. With its pre-installed security features, managers and owners can select which employees can access the data. In addition, it has an extensive layer of security features, which include data encryption, an identity portal, Virtual Private Cloud (VPC), multi-factor authentication, 2-Factor Authentication (2FA), Refresh Tokens, and last access logs.
12. Its Cloud Services are the best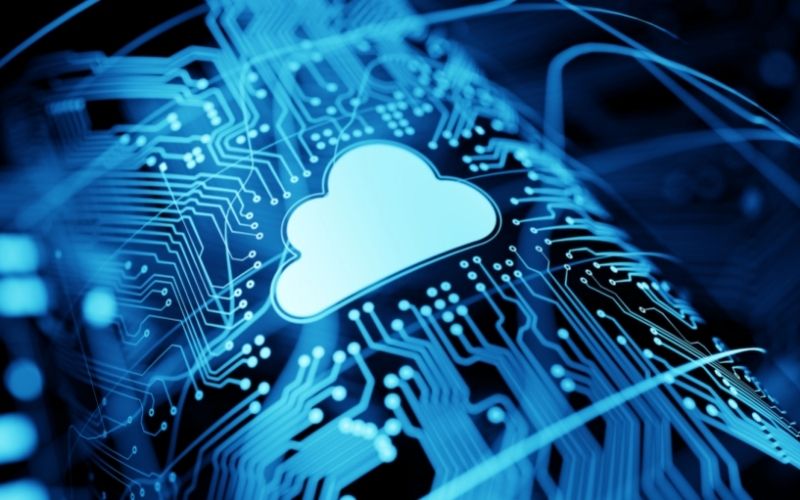 Salesforce CRM platform provides comprehensive cloud services that help you to manage all of your data, regardless of the size of your business. Your business data will be stored on its cloud platform, and you can access it anywhere.
However, the main advantage of creating a Salesforce account is that it will serve as the central hub for your company's other systems. This means that if you need to make changes to another system, such as sending an email or tracking essential data, instead of making five separate changes, you will make them all relevant through one or more applications in Salesforce.
A List Of Salesforce Customers in the USA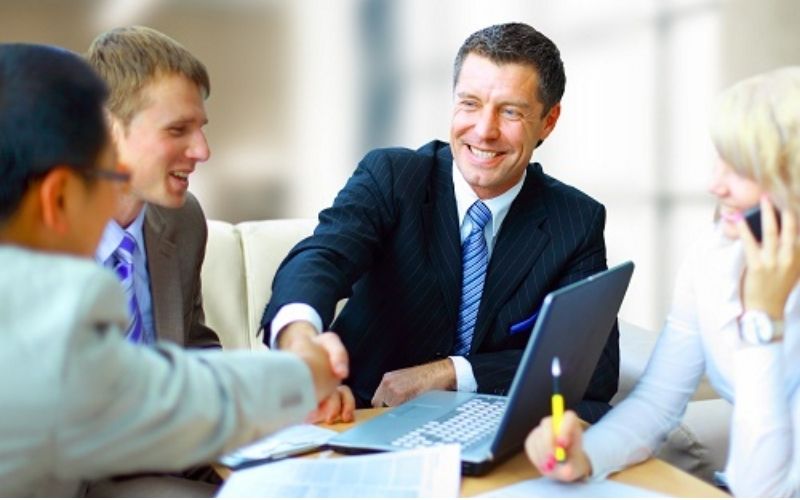 For these benefits, Salesforce is trusted and used by many businesses. The Salesforce customer list with the 12 most influential Salesforce clients in the USA mentioned below will help you to know more about these customers, their organization types, and the industry with annual revenue.
| | | | | |
| --- | --- | --- | --- | --- |
| No. | Name | Industry | Revenue | Overview |
| 1. | Citigroup | Finance | $74.3 billion | Citigroup is an American multinational banking and financial services corporation headquartered in Manhattan, New York City. This company has more than 200 million customers and over 300,000 employees worldwide. It offers its services from individuals and small and large businesses to governments, institutions, corporations, brokers, and dealers (including securities lending), mutual funds (Citigroup Global Markets Inc.), pension plans (Citigroup Pension Services LLC), and insurance companies. |
| 2. | Amazon Web Service | Web service, Cloud Computing | $46 billion | Amazon Web Service is a platform that helps companies to build, operate, and scale cloud-based applications without investing in their hardware or software. They offer developers tools such as the Elastic Compute Cloud (EC2) and Elastic Map Reduce (EMR), which users can customize to meet their needs. They also provide other services, including Amazon Simple Storage Service (S3) and Amazon Route 53. |
| 3. | US Foods | Wholesale | $22.8 billion | US Foods is a supply chain management company offering food sourcing and delivery services. In addition, this company has a program that offers catering services, including banquets and other meal preparation. It also provides grocery items for schools and other catering facilities. |
| 4. | The New York Post | Newspapers | $17.3 billion | The New York Post is an American daily newspaper published in New York City. Founded in 1801 by Alexander Hamilton with a mission to serve as the "Voice of the Dissenting Interests in America," this is the oldest continuously published daily newspaper in the United States. The Post is the third-largest newspaper in the United States and one of the most influential American newspapers, with a weekday circulation of over 900,000 as of 2009. |
| 5. | Spotify | Audio Streaming Podcasting | $9.11 billion | Spotify is one of the leading music services in the world. It is a platform that facilitates paid on-demand streaming of both audio and video content, including live broadcasts. Spotify provides its users with legal access to music on new releases, deep catalogs of popular legacy artists, and some exclusives. It has become enormous growth, both in terms of active users and revenue. |
| 6. | Doordash | Transportation | $2.8 billion | Doordash is a well-known food delivery app headquartered in Silicon Valley, San Francisco, California, US. It started in 2013 and provided services to more than 190 cities. Doordash offers an all-in-one app for ordering food, drinks, household items, and other goodies. What differentiates it from other apps is that it helps you track your order throughout the process, so calling the service or waiting for the phone is unnecessary. |
| 7. | 2U | Education | $775 million | 2U is a platform for higher education institutions to offer online, university-level courses. The company provides a blended learning experience, including access to on-campus classrooms, spontaneous labs, and studio sessions where students can meet with faculty and other students, as well as online discussion boards.2U offers ten programs in three disciplines: Business Administration (MBA), Health Sciences (MS), and Education (EdD). |
| 8. | 8×8 | Professional Services | $148.3 million | 8×8 is the global leader in providing social connectivity for people, communities, and businesses. They power innovative, data-driven solutions that give people a voice, choice, and the ability to share their stories with others. They design consumer-facing products to inform, entertain and provide utility within customers' lives. 8×8 is headquartered in Campbell, California, with more than 750 employees worldwide. |
| 9. | Elephant Insurance | Insurance | $139 million | Elephant Insurance is a peer-to-peer insurance company based in the United States. The company allows members to purchase and sell insurance policies for services such as health, travel, home loans, and more. Elephants have created a platform for people to take what they want from the world and make it their own by giving them the tools to create an insurance policy. |
| 10. | MWW Group LLC | Industrial Services | $42.5 million | MWW Group LLC is an international strategic communications consultancy specializing in corporate reputation, stakeholder engagement, public affairs, and issues management. Successfully navigating today's politically charged business environment requires an approach beyond traditional public relations. MWW is a full-service agency with expertise in delivering tangible results on some of the world's most challenging issues. |
| 11. | TerraCycle Inc. | Waste Management | $27.1 million | TerraCycle Inc. is a company that works with businesses and consumers to create a circular economy that is social, profitable, and sustainable. The company's mission is to create an alternative to consumerism. TerraCycle believes in the importance of recycling materials because doing so reduces the number of natural resources used and prevents pollution and, preserves our finite supply. TerraCycle also emphasizes sustainability by providing products made from recycled materials. |
| 12. | Academy of Art University | Education | $479,385 | Academy of Art University offers over 40 undergraduate and graduate degree programs to students across the United States and worldwide. These programs include Real Estate Development, Architecture & Urbanism, Fine Arts: Animation & Game Design for Interactive Media, and Humanities: Classical Greek Studies and Latin Studies. |
Salesforce FAQs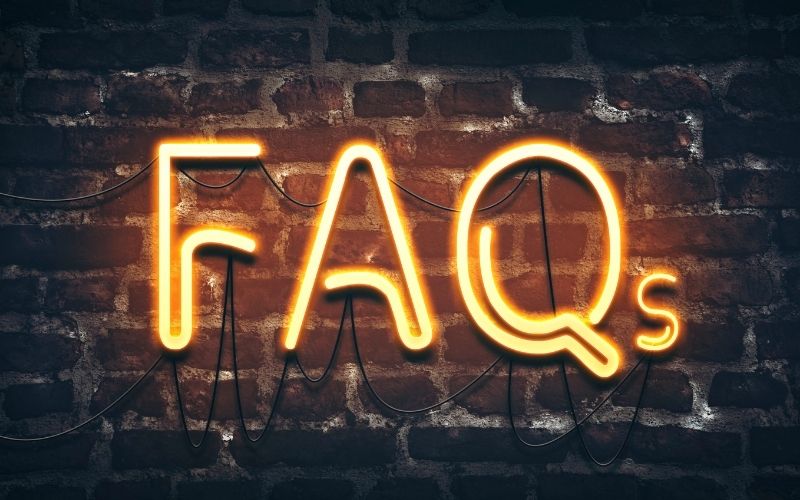 1. What Is an Object in Salesforce?
An object is a collection of data. The object can be a Customer, Order, Product, or Case. They are stored in the Salesforce System and used to organize and analyze data. Objects also provide your work with an instant search capability by name (i.e., find all customers who live in Boston).
2. How Does Salesforce Track Sales?
Salesforce tracks sales by creating a relationship between an object and Salesforce records. For example, the application group "Sales" in Salesforce will have related objects to Sales Orders, Accounts, Customers, Products, Cases, Invoices, and so on.
Each object is created with a unique Object ID automatically assigned when the record is created or copied into Salesforce. The most critical part of Salesforce is its ability to track and report repeat customer activity.
3. What Is the Difference Between Force.com and Salesforce.com?
Force.com is a platform used for developing applications on the Salesforce1 Platform. Force.com offers its users an extensive range of tools, libraries, and pre-built apps to design and develop applications. It also offers a wide variety of pricing plans for various business requirements.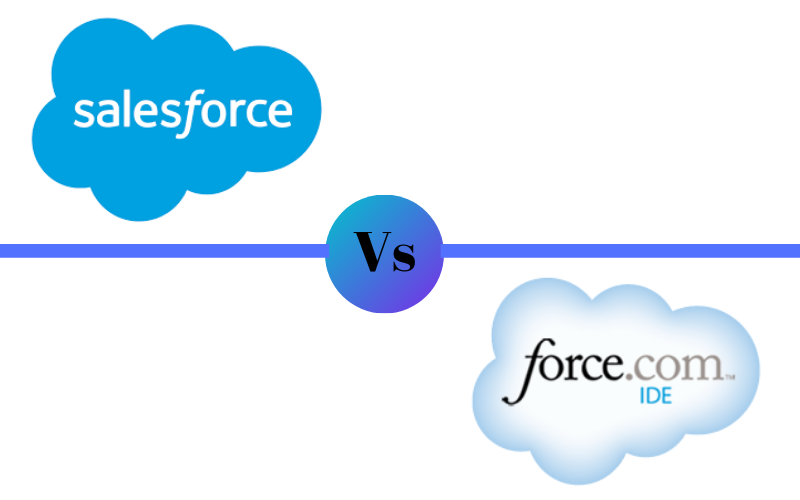 The platform has several inbuilt features, including in-app development capabilities, testing tools, packaging facilities, delivery capabilities, etc. These help developers to design applications quickly and easily.
Salesforce is a cloud computing company that offers its customers a range of software and services. Moreover, Salesforce.com is built using Force.com. It has been designed specifically to cater to the needs of small, medium, and large businesses.
The salesforce CRM features help overcome the maintenance and scaling of software applications during growth. In addition, the feature-rich product offerings from Salesforce enable organizations to reach top-notch customer satisfaction levels.
4. What Can Cause Data Loss in Salesforce?
Salesforce can also cause data loss because of various reasons, including:
Changing date and time data.
Transforming other data types to percentages, numbers, and currencies.
Toggling between multiple-option picklists, checkboxes, and auto numbers.
Changing any picklist type except picklist to multi-select.
Transforming text area into emails, phone, and URLs.
5. How Many Types of Relationships Are Offered by Salesforce.com?
There are two main types of object relationships: master-detail and lookup:
Master-detail relationship
Master-detail relationships require two objects to be connected in a sort of hierarchical relation, one to another. In this kind of relationship, both objects can be connected.
In this type of relationship, the object connected with the master is called the parent object, and that connected with the detail is called a child object. The master object controls certain behaviors of the detail object, like who can view the detail's data. Examples include purchase orders, customers, leads, campaigns, etc.
When a lookup relationship is set up between two objects in Salesforce, a single value shared by both objects is queried from a third object. Therefore, lookup relationships do not have a hierarchical connection.
The object connected with the lookup is called a lookup field, which can be used to search for values from the second object using the lookup field. A few examples include product, lead, custom object fields, etc.
Bonus: Salesforce Sandbox – What and How
1. What Is the Salesforce Sandbox?
Sandbox is a development environment where an individual can create, test, and validate custom code without impacting the production organization. It provides all of the resources needed to develop Salesforce applications.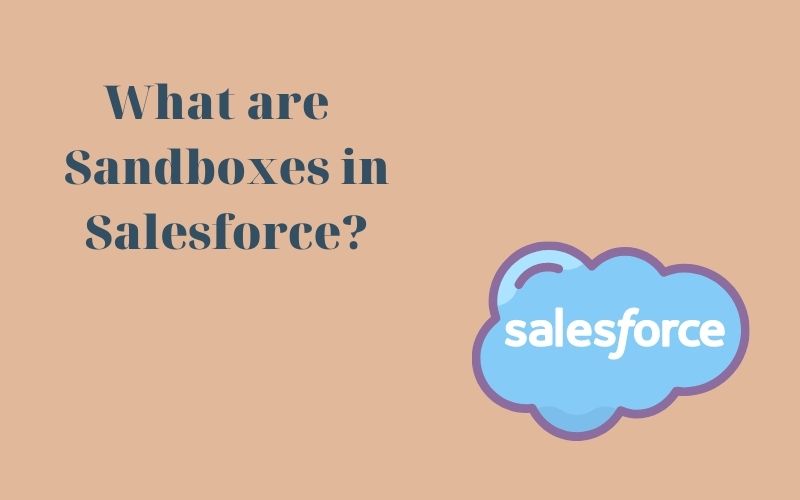 Therefore, it is beneficial for developing new features with incredible speed and efficiency while avoiding errors in deployment due to any changes. Users can create different sandbox environments for org depending on storage needs, copy configuration, and refresh frequency.
2. How Many Types of Sandbox Are There?
There are four types of Salesforce Sandbox:
In this type of Sandbox, people can create applications that get approved by the administrator. Only the system objects and fields you want to use in your custom application will be supported.
This way, you can test and experiment with all the functionalities in a Sandbox without causing any loss. Data and file storage are limited to 200 megabytes for Developer Sandboxes.
All the system objects and fields you want to use in your customized application with the option of modifying the security and privileges will be supported. The administrator can also create any new fields and objects required for your test application.
These Sandboxes are only available in Salesforce Unlimited and Performance editions. They can also be purchased separately.
It will be connected to the Production Org via two data replication methods. The data will be replicated synchronously or asynchronously. You can make any changes in the Sandbox without affecting the production environment.
You can store up to 5GB of data, which mirrors the storage of your production Org with a refresh interval of 5 days.
This type of sandbox mirrors the production organization with full permission to add, and delete users, etc. This way, you can simulate an upgrade of Salesforce environments without affecting your live data.
You can copy any number of your production organizations into one sandbox environment for this purpose. Data and file storage limits are identical to your production environment, and full Sandboxes are updated 29 days after the last refresh.
3. How to Use the Salesforce Sandbox
To use the Salesforce Sandbox, follow these steps:
Step 1: In the Setup window, click on Quick Find, type Sandboxes, and then click Sandboxes.
Step 2: Click on New Sandbox.
Step 3: Specify a name and description (no more than 10 characters).
Step 4: Choose your sandbox type. You can order sandboxes for your organization if sandboxes aren't available or if more licenses are needed.
Step 5: Choose the date you want to include in your Partial Copy or your Full Sandbox.
Partial Copy sandbox: Click Next -> Pick the template you created to supply data to your sandbox. Create or edit the Partial Copy sandbox template if you have not already done so.
Full sandbox: Click Next -> select the amount of data you want to include.
Step 6: To run scripts every time this sandbox is created and refreshed, use the SandboxPostCopy interface to specify the Apex class you constructed.
Step 7: Select Create.
Wrapping Up
This article has explored everything about Salesforce and why the Salesforce CRM platform is the perfect choice for business owners. After reading this, you can use Salesforce Sandbox to test and utilize new features and functionality. It's an excellent tool for developers and power users to try out new features without impacting other users on the system.
As you use Salesforce, you will find out that there are many ways it can cause data loss if not used efficiently. Take care of all these situations because you can handle all your data with Salesforce easily from now on.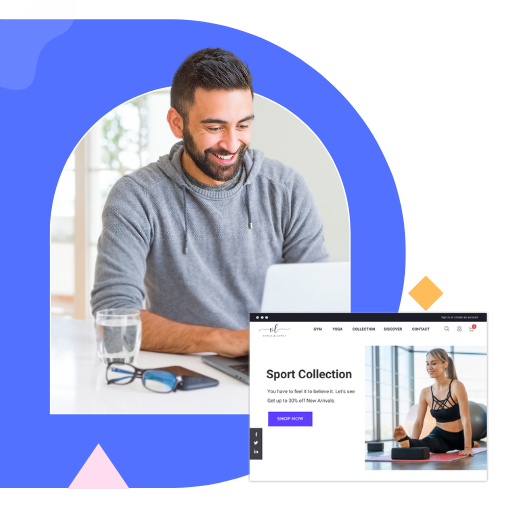 Try FREE Magezon Page Builder demo today
Easily create beautiful, engaging Magento website in any style whenever you want without relying on developers or designers. Just by drag & drop.