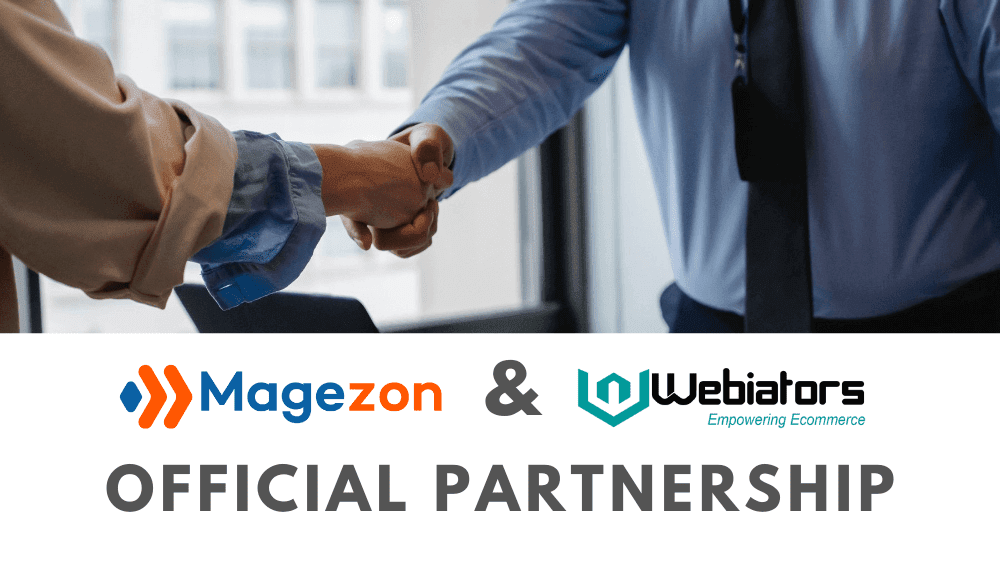 We're glad to announce our official partnership with Webiators, a web development company known for its Magento 2 services and extensions for eCommerce stores worldwide.
Catering to the same market niche, we have decided to team up instead of competing to make higher quality solutions and services available to eCommerce users in general and Magento ones in particular. With this new partnership, our common mission is to share opportunities, together thrive, and generate way more value to our customers.
Introducing Webiators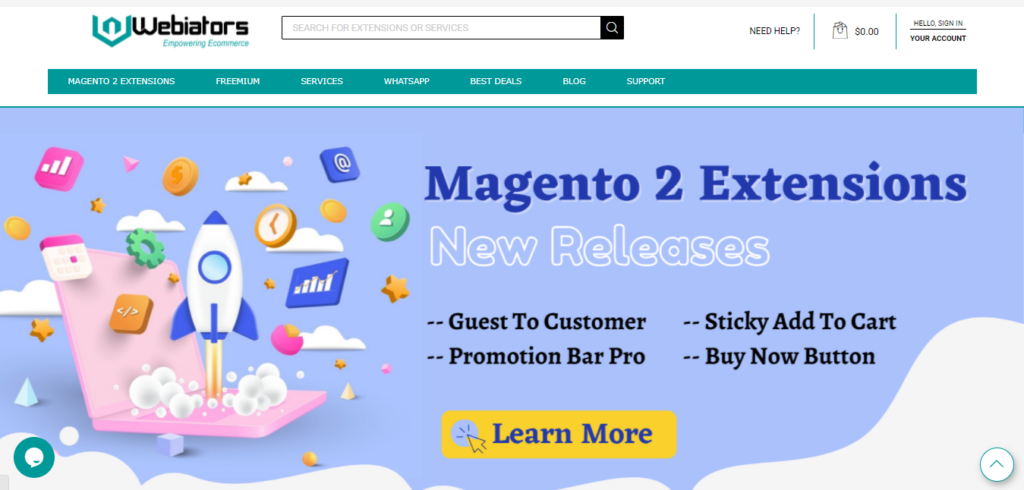 Started its journey in 2017 in India, Webiators has helped Magento merchants to grow further and engage with their customers with its extensions & services. From website development service to Magento 2 extension development, Magento migration, upgrade to marketing, and SEO, they aid their clients in accelerating their business efficiency.
They work in various technologies like Magento, WordPress, Shopify, and more.
Magento 2 extensions from Webiators can:
Improve user experience
Broaden functionality
Enhance backend efficiency
Reach wider
Increase visibility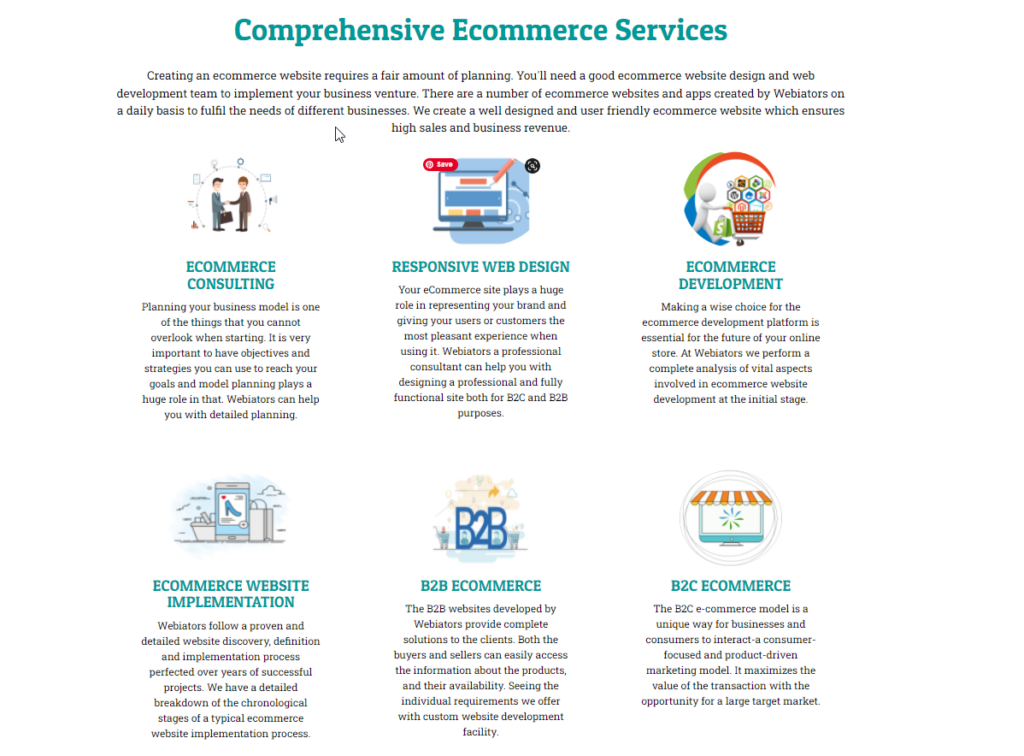 About Magezon
Magezon has been one of the trusted Magento 2 extension providers in Vietnam since 2018. Its goal is to provide Magento users with extensions of fast, efficiency and safe code as well as timely support.
Magezon is well-known for its Magento 2 Builder extensions.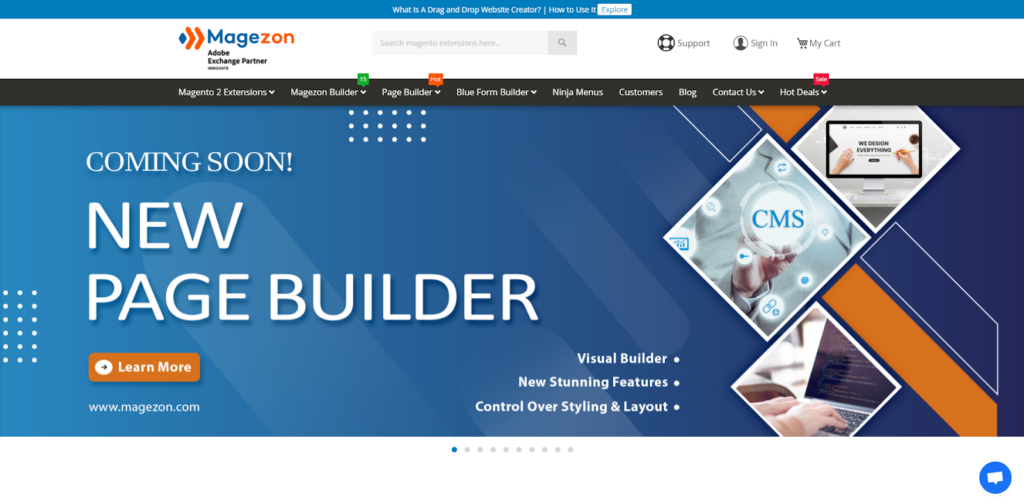 Builder extensions by Magezon
The Builder extensions by Magezon, including but not limited to Page Builder, Blue Form Builder, Ninja Menus, are the best sellers of the company and are helping many Magento store owners in building their websites.
Besides being developed based on one library called Magezon Core Builder, these extensions are comprised of elements and configurations that are specific to each one as well.
That is to say, Magento users can save lots of time in learning to use Magezon extensions. Getting familiar with one extension using Core Builder means you are able to use the others. Also, it's easier for Magezon developers to update, maintain their extensions, and support their customers.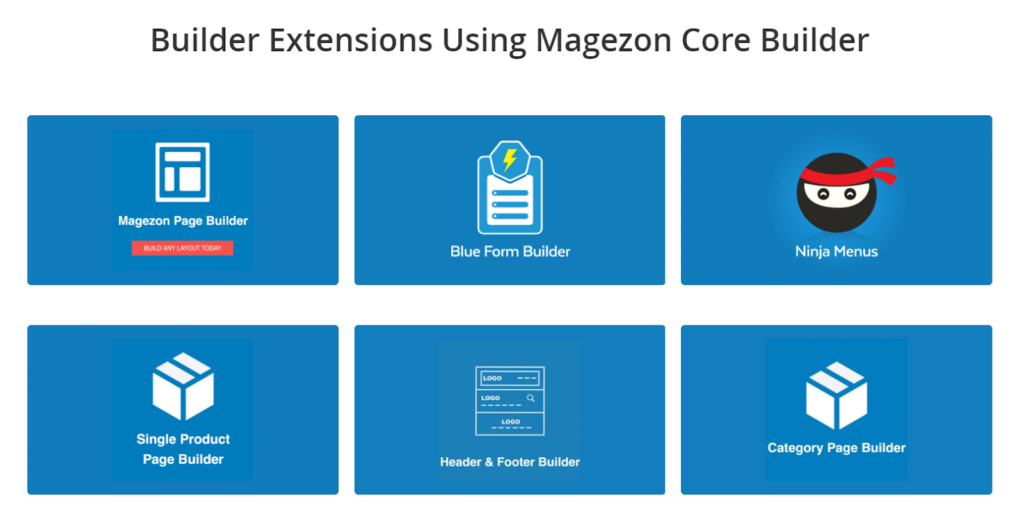 With this collection of Builder extensions, you can easily:
Add/ Edit /Duplicate/ Replace /Remove elements
Resize/ Rearrange elements
Create multiple columns
Manage editing history
View the layout in a simplified version
Clear all created content quickly
Preview on different devices
Add custom CSS
Magezon is expected to release version 2 of Page Builder extension. Stay tuned!
Why choose Magezon?
It might be a merit for Magezon to not be the early birds in the market niche. This is because they can selectively adopt the most innovative technologies from the pioneers and develop powerful tools for their customers to build and optimize their ecommerce stores. Besides, these are what customers get when downloading any extension from Magezon:
3 months of free support
30 days of money back
Free lifetime updates
Connect with us
Magezon: Facebook | Instagram | Twitter | LinkedIn | Youtube
Webiators: Facebook | Instagram | LinkedIn | Youtube | Twitter
Stock photo in featured image by Sora Shimazaki on Pexels.