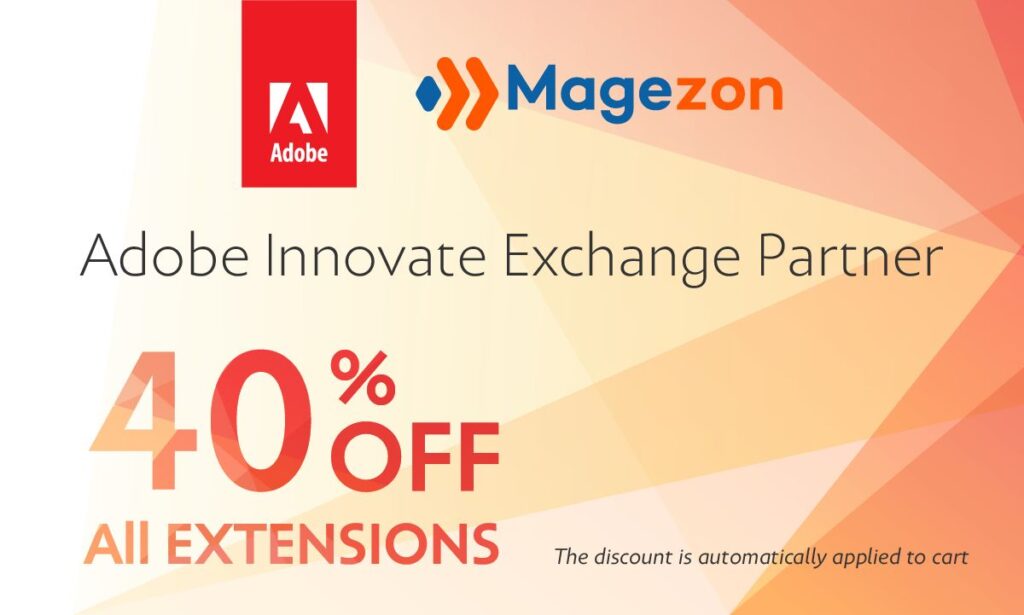 Hi our beloved customers,
Good news we can't wait to share is that Magezon has been accepted into the Adobe Exchange Partner Program and enrolled as an Innovate Partner. We believe that this partnership will open up new opportunities for our business as well as bring more value to our customers, partners and Magento community.
So let's take a look at this post to get more details about this Innovate Partnership.
Get to Know Adobe Innovate Exchange Partner
Innovate Partnership is one of 3 levels in the Adobe Exchange Experience Cloud Program, a partner program that helps companies integrate software or build standalone applications on Adobe Experience Platform. This is the most basic level designed for partners who need to create and maintain applications / integrations for joint customers.
As an official Innovate Partner, Magezon now can gain access to the following benefits:
Adobe technology: Access available sandboxes to build integrations and applications for joint customers.
Integration support: Access support team for integration questions.
Marketing: Market their applications on Adobe Exchange.
New Opportunities Opened Up
It has been more than 2 years since we first started our business as a Magento extension provider. And it's such a pride that our products are now trusted by 3,000+ users around the world, with our bestsellers including Page Builder, Ninja Menus, Blue Form Builder, Lazy Load and so on.
We know that compared with other providers, these numbers are quite modest. However, we don't take this as a disadvantage. Instead, we keep finding and even creating opportunities for ourselves to enhance our business further. And joining Adobe Exchange Partner Program is one of these opportunities that gives us the ability to:
Augment, amplify and grow our presence in the Magento community in particular and Adobe ecosystem in general.
Gain access to valuable resources, technology, functionality and innovations in Magento and Adobe as well.
40% Off All Extensions
On the occasion of officially becoming Adobe Innovate Exchange Partner, we would like to offer a special discount to all of you. That is 40% OFF ALL extensions from February 24 to February 25, 2021 (GMT +7). 
So don't hesitate to enjoy this offer to get your desired products.
* Please note that the discount is not applied simultaneously along with other discounts.
DON'T FORGET TO EXPLORE:
– Our powerful builder extensions that allow you to build almost every aspect of your site using a simple drag & drop interface.
– Our partnership program to enjoy discounts even not during sale campaigns.
– Up to 20% off when you purchase 2 extensions and more.
Final Words
Being an Adobe Innovate Exchange Partner is not only an opportunity. It is also a motivation for us to keep improving and innovating our business in every aspect:
Develop new quality extensions for Magento 2, focusing on flagship ones.
Update existing extensions to better suit customers' needs.
Enhance customer experience, especially in terms of support.
We do hope and believe that this partnership will be a stepping stone to a more successful business of Magezon in the future as well as brings more benefits to Magento customers and community.