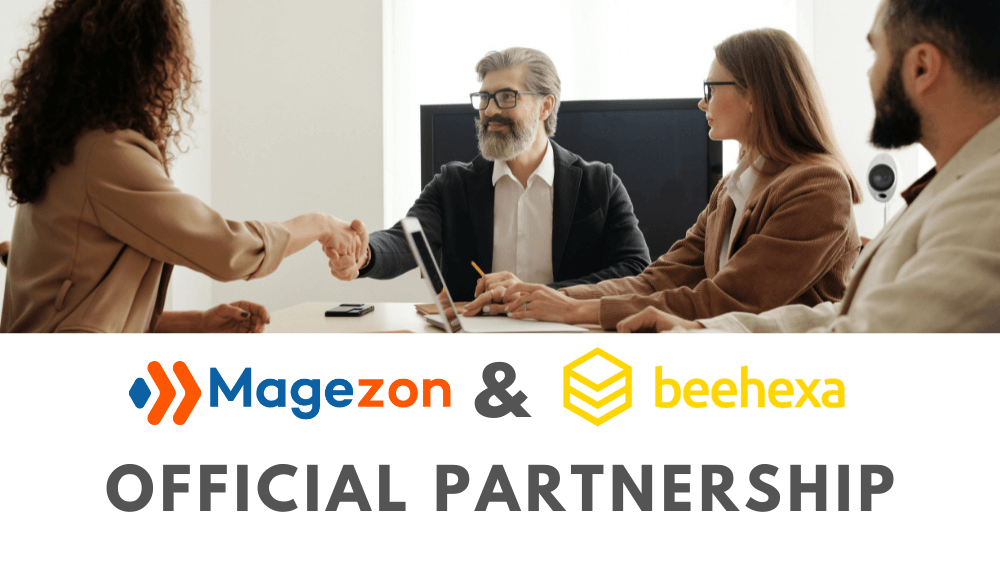 We are so delighted to announce that Magezon has officially entered into a partnership with Beehexa, one of the top software solution providers internationally. As a Magento extension provider, Magezon shares the same mission with Beehexa, which is to help eCommerce companies to manage their stores better and drive their sales.
This partnership is significant for the development of both companies as it broadens both brand awareness and opportunities to climb the market rank.
Get to know our partner Beehexa
Beehexa is an integration solution provider that developed the HexaSync Integration Platform to help companies connect their applications (both SaaS and Legacy systems) to operate their business smoothly, automatically, and effectively.
With the motto "working like a bee to produce hexagon products", Beehexa always gravitates towards continuous delivery and continuous improvement.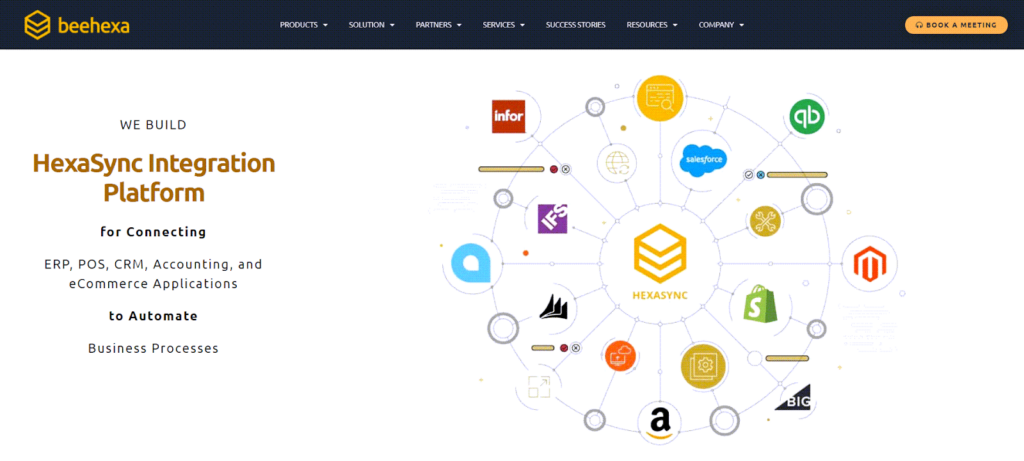 Beehexa has successfully connected Magento with other systems such as POS, Logistics, and ERP. Take a look at this demo video. Visit Beehexa Official YouTube Channel to learn more.
About HexaSync by Beehexa
1. What is HexaSync?
HexaSync is an Integration Platform as a Service (iPaaS), which is a suite of cloud services enabling development, execution, and governance of integration flows connecting any combination of On-premises and Cloud-based processes, services, applications, and data within individuals or across multiple organizations.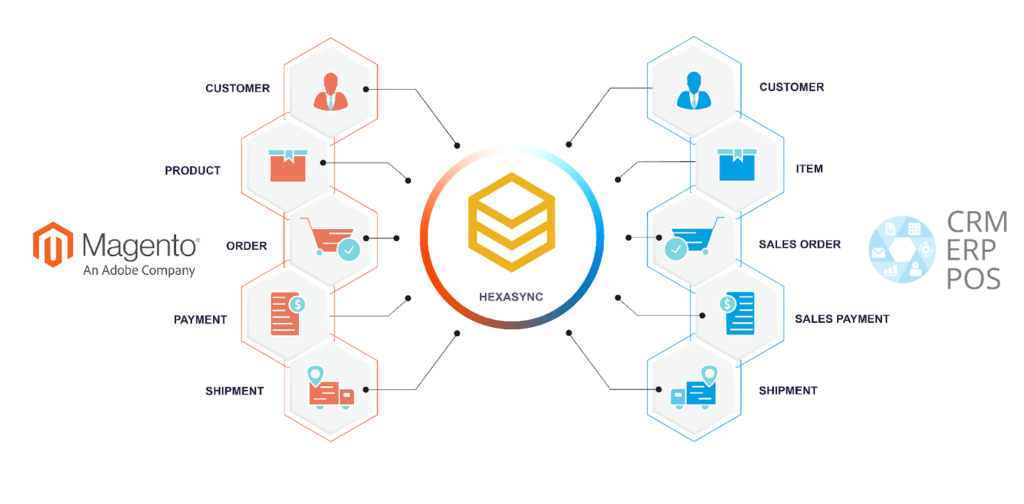 2. How does it work?
HexaSync works as a middleware to pull and push data back and forth between or among 2 or many systems. What data will be synchronized depending on the choice of users with the API permissions of each system.
What if it is a legacy system? One of the advantages of HexaSync is that it can play well with both API and non-API applications. It does not matter whether a business owner is using a modern platform or old software, HexaSync still enables them to automate their business processes with integration. A typical example of this feature of HexaSync is the success story that we have with BakesOnline – by helping them connect Magento 2 and Microsoft Dynamics RMS.
3. Beehexa eCommerce and POS integration solution
With HexaSync, Beehexa utilizes the latest technologies and optimizations in the industry to deliver to you a real-time data sync and monitoring middleware. HexaSync provides data-integrity protection measures, as well as a cell-based mapping in order to ensure a reliable synchronization between your eCommerce platforms and POS applications. Beehexa's eCommerce POS Integration is capable of handling every kind of data, with support for various key data: Product Category, Warranty, Shipment, Customer, Warehouse, Invoice, Order, and Product.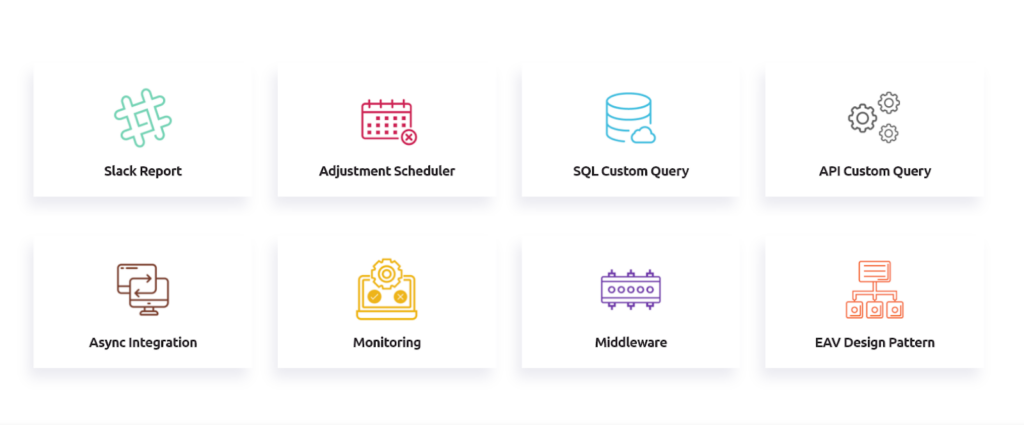 Features:
Middleware: a light application-independent software that handles all the complexity of integrations
EAV Design Pattern: is incorporated to allow for more flexibility in data modeling
Message Queue-Based Architecture: simplifies the coding of decoupled applications and provides better performance, reliability, and scalability
Customizable Handlers: allow for better visibility into the status of your customers' orders
Cell-Based Mapping: high precision mapping of single-cell data for a reliable synchronization
Async Integration: keeps your business updated with real-time synchronization
Compatible with POS applications: connects your eCommerce storefront with any POS applications with ease
Connect with us
Magezon: Facebook | Twitter | Youtube | LinkedIn