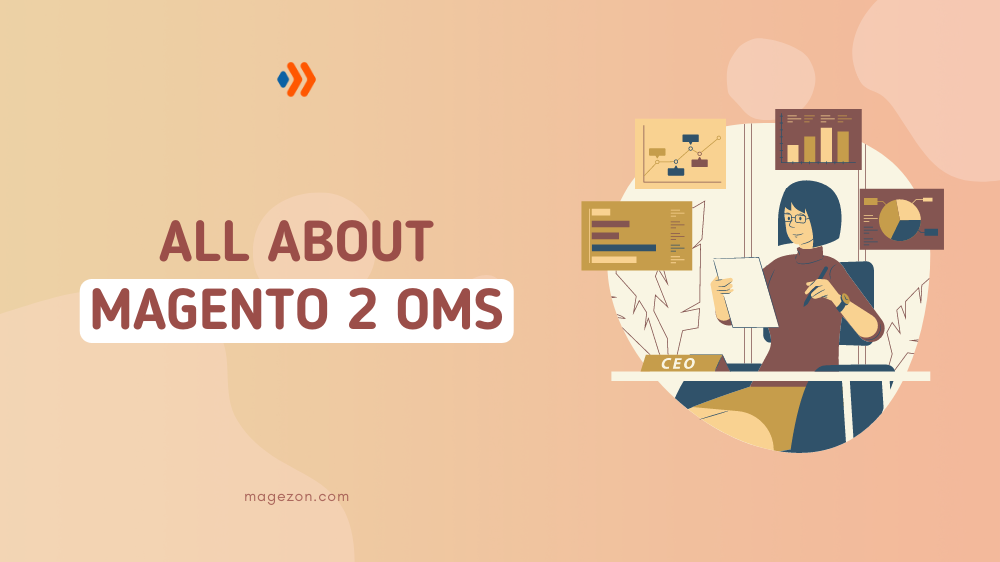 Online stores are on the upswing. Customers are demanding more and more, and it seems that this trend will carry on for some time to come. With the rising popularity of eCommerce, there is no doubt that businesses would be wise to allocate a considerable amount of their advertising budget on creating a website to market their offerings.
As more people have been turning towards online commerce as a viable business model worldwide, online retailers have been extensively relying on eCommerce platforms to drive customer engagement and increase profits. Magento 2 by Adobe, amongst the most preferred eCommerce platforms, is helping its store owners to sell better with Magento OMS – an order management system that controls the customer order cycle.
If you're wondering: "What is the meaning of OMS? And what can it do for me?", check out this guide for Magento commerce order management! It's just what you need to take that next step as a small business owner and provide as much information as possible!
What Is A Magento Order Management System?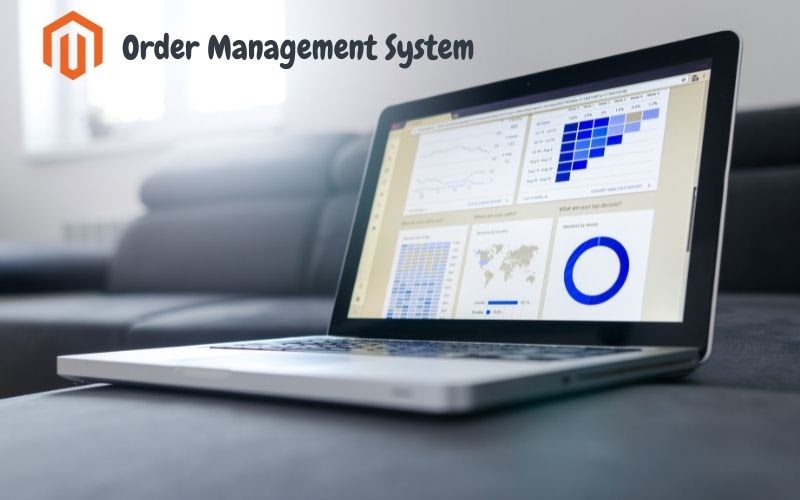 What Does OMS Mean?
OMS stands for Order Management System – a software application that allows retailers, wholesalers, and distributors to manage their orders from one centralized location. That's the same for a Magento OMS.
With almost every business, whether brick-and-mortar or otherwise, receiving orders from customers, it's a necessity to have a system that can handle these efficiently and effectively.
The objective of an OMS is to provide users with enough information to know what products or services are in demand at any given moment and to manage these orders efficiently through shipping/payment options and notifications. In addition, this form of eCommerce management platform serves as a key tool for the success of any business that offers products for sale online – whether a small-scale home-based operation or a global enterprise.
There are a number of different order management systems available today out there – some of which can be used independently from other tools while others require additional software for things such as accounting and supply-chain management.
Examples of Order Management System
One of the most common OMS today is Magento OMS, which is an open-source order management platform that's available for free. The system's quality has compelled thousands of developers to use it worldwide. It can be used with other popular eCommerce platforms such as Squarespace, Shopify, WooCommerce, WordPress, and more.
Other OMS platforms may include Odoo, Quickbooks Commerce, Brightpearl, Skubana, and more. They're all designed to offer the same core features and allow developers to add additional functionality if you choose.
What Does Magento 2 Order Management Do?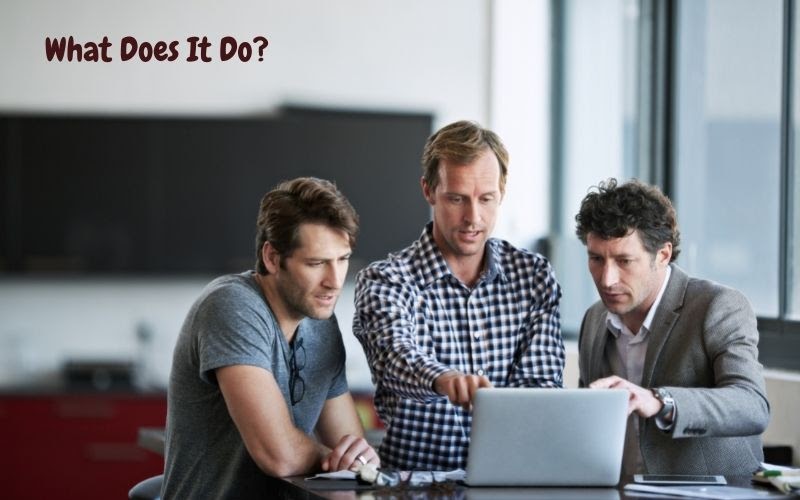 There are three basic tasks that the tracking orders feature is designed to do. First, Magento order management system lets you know whether it is placed by phone, mail, or through the web. Second, it tracks when orders are shipped out within the system to provide an accurate history. Finally, you can access customer messages – both email and live chats so that sales or customer service teams can quickly respond in time.
Inventory Management & Monitoring
With Magento OMS, it's possible to monitor inventory levels for specific products and set certain stock availability flags, so you will know when you should lower or increase stock to keep your shelves full enough.
Fulfill Orders Efficiently
This comes in the form of a management panel for orders. Here, you can see an overview of all orders, from where they were placed to the merchant who processed them. You can also see expected shipment dates or locations plus how many orders have been processed.
Distributed Order Management
Magento OMS is designed to handle orders from multiple locations. This is ideal for businesses with large warehouses or satellite offices overseas – allowing for orders to be sent out at once instead of one by one throughout the day.
One of the most significant jobs of an order management system is to provide customer service for customers. Magento 2 OMS is intended to act as a "phone tree" – giving customers to speak with various departments based on the type of problem they're experiencing with live chat, timely email response, and SMS notifications.
Mobile point-of-sale (POS)
Magento can integrate with a POS to accept different kinds of payments. It works by reading a customer's credit card information and transmitting it to a back-end system for processing.
Features Of An OMS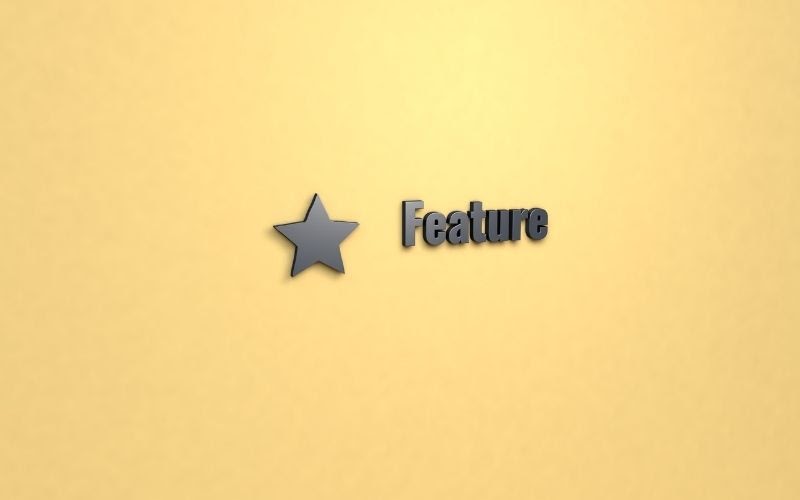 Magento order management software provides a way for businesses to integrate the processes of managing the store and their products over multiple sales channels. It is designed with a single platform used for managing both online and offline sales.
It's essential to offer customers support and communication to ensure their loyalty and hence, rocketing your revenue. With a Magento OMS that comes with features such as live chat and email communication, your customers will know that you care about them.
You can easily create custom fields for your customers, where they can enter details such as their name, email address, and more. Your customer database will also be linked to your Magento shop's orders and inventory, offering quick access to these details.
Magento OMS gives you the ability to monitor your inventory levels so that you know when you should increase or decrease stock. This can be done manually or automatically by using price/sales thresholds, which are set individually for items depending on their importance level to each store's business model.
Since the Magento OMS is designed to be comprehensive, you can integrate it with third-party tools – including accounting software, shipping software, point-of-sale devices, and more. Even though these are not included in Magento OMS by default, you can still choose to purchase any of these separately.
Types Of Systems For Order Management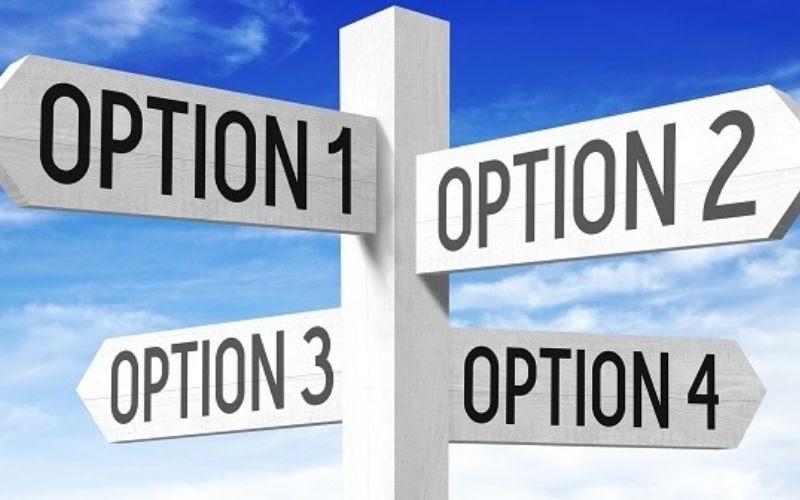 If you're looking to improve your business' ordering process with OMS, you might be wondering what options are available to help make the process more efficient. There are many different systems for OMS, and they all serve different functions for your company. Here is a list of the most common systems for order management:
1. Manual Order Management
A manual order management system is one that relies on humans to handle orders manually. It doesn't have any software integrated with it, meaning that you will need to rely on the use of an Excel spreadsheet, paper, or software that's not meant for OMS.
While this can be an effective solution for small businesses, it's only an option if you don't receive large volumes of orders. Otherwise, it will be too time-consuming and inefficient to track down everything, risking mistakes and errors in tracking and inventory levels.
2. Using An Ecommerce Platform
An eCommerce platform is one that operates using different kinds of software, such as Magento. Set up to be secure and user-friendly, these platforms integrate with your existing website. You can then easily track everything from orders and inventory levels to sales and customer data.
Moreover, integration with a POS system feature will allow you to accept multiple types of payment options easily – such as credit cards and PayPal. More importantly, you will be able to keep an accurate record of sales and sales figures and even export this information using AJAX or CSV files.
3. Standalone Order Management Software
A standalone OMS is like a self-contained operation, meaning that it's designed to operate independently and doesn't integrate with other software, such as an eCommerce platform. When you use a standalone OMS, it acts as an online store within your existing website.
You can efficiently manage orders and inventory levels and use the system for multiple purposes such as POS transactions and payments.
4. Enterprise Retail Platform (ERP) Software
An ERP is a platform that can be used as an OMS as well as a POS. It operates as a standalone solution, but some of them also integrate with your existing website – or you can use them on their own. These systems are capable of integrating with various kinds of software, including accounting software and warehouse management tools.
Some ERP systems by themselves are standalone tools while others operate using a marketplace functionality where you will need to buy additional plugins for specific features – such as integration with third-party shipping or supply-chain management software.
5. A Digital Operations Platform For Retail
A digital Magento OMS is a platform that will integrate with your existing website as well as other software such as accounting and warehouse management tools. However, it won't work as a standalone solution – meaning that you'll need to integrate it with your existing Magento website if you're using the latter.
The advantages of a solution like this include unified platforms and access to order and inventory management on the same system, making it easier and more efficient for your business. You can also integrate ERP or POS systems with these platforms to build out a comprehensive system for all your retail needs.
Benefits Of An Order Management System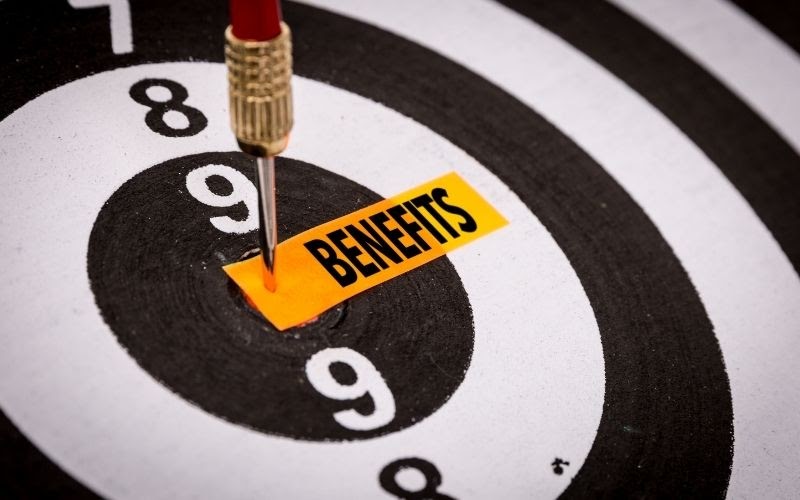 Magento OMS is the backbone of any retail setting. From managing products to order fulfillment, this software can help streamline your workflow and improve customer service. Knowing how an OMS can benefit you is essential to ensure that you're using the best available software within your industry. Check out 10 of the most beneficial aspects of an order management system below:
1. Effective Inventory Management
With an inventory management solution, you can easily track the number of items you have in stock and the quantity available in order to prevent running out of items.
This can be very important if you are selling seasonal products, as well as for general sales purposes. For example, it can inform you to know if certain types of products tend to sell faster than others so that you can focus your attention on those instead.
Also, an inventory system can help you to keep track of product movement so that you can determine what is selling well and what needs to be reworked or discarded altogether.
Magento OMS does a fantastic job at assisting you to manage inventory in your online store. It's designed to be easy-to-use and intuitive, and the software is compatible with a number of different delivery services such as FedEx and UPS, as well as other supply-chain partners.
2. Streamlining Data Entry
Magento 2 OMS helps you to prevent the excessive entry of data from being handled by one person or a team. With this software system, there is a centralized location that serves as a hub for receiving data from every department involved and can deal with the creation of accurate reports.
By allowing your data to be entered in a single location, you can cut down on the amount of time you spend entering orders and managing inventory levels. Additionally, your customers can find out when an item is going to be shipped or if their order has been fulfilled.
Once your information is entered, it's available from all the different channels that you use – making it simple for customers to access what they need, wherever they are.
4. Visibility
Magento OMS can run a more manageable store and allows to view activity around the clock. It's built as a flexible platform – one that can easily accommodate your needs, as well as those of your employees and customers, and is also viewable on mobile devices.
5. Automation
Magento order management system allows you to handle orders automatically and can create a closed-loop workflow in your company. It will seamlessly add orders to the system, and even distribute them among different departments.
6. Reduction of Human Error
As your business grows, you'll likely see a spike in the number of orders that need to be fulfilled. Unfortunately, in online business, it's common to have a lot of errors as a result of human error as people are still learning how to work with the tools and processes involved.
This is where an order management system can help. With software such as Magento OMS, there is a centralized platform where all the data from every department can be viewed, allowing for a standardized process and more accurate reading on information such as the number of orders being fulfilled each day.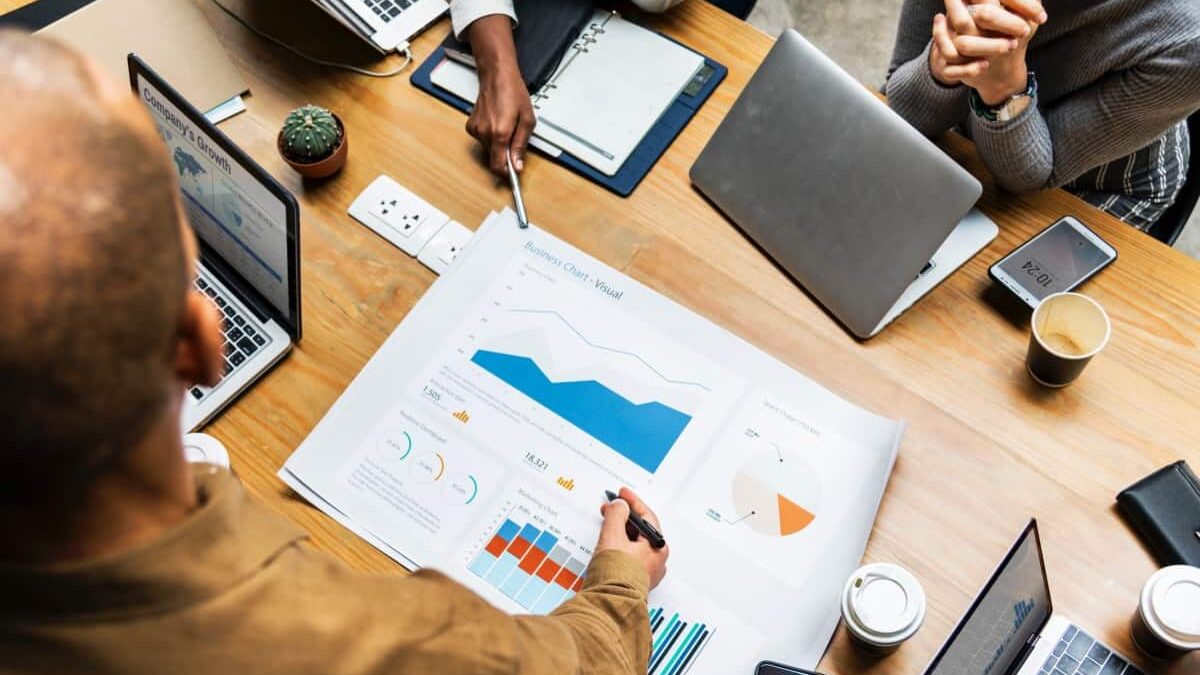 7. Real-Time Reporting For Accurate Results
In order to be as productive as possible, you need to have a clear understanding of your numbers. Magento OMS provides a variety of options for reporting data from every department of the store, from inventory and shipping to customer and employee data.
You can receive the data in real-time or set it up to be made available on a frequent basis. This will allow you to better understand data such as your cost per order, inventory levels, and other metrics that can help steer your business in the right direction and increase profits and ensure growth. You can see how your business is performing and make timely decisions about the direction you need to take next.
8. Excellent Customer Experience
It's vital to keep in mind that your customers are an integral part of your business, and they'll be the front-line employees that will rely on the data you receive from the order management system.
Magento 2 order management system can assist you to provide them with useful information about how their orders are progressing, allowing them to get in contact with your staff when needed. As their needs change, you can respond with ease, and also avoid delays in shipping out their orders.
9. Fulfillment Of Omnichannel Stores
As your business grows, you'll probably see the need to have an on-demand fulfillment system for customer orders. Magento OMS is a very effective platform for running an omnichannel store. This is an online store that can be accessed through apps and desktop computers in addition to mobile devices.
It allows customers to order products through the site, which helps you to have a more cohesive process. Moreover, you can also choose between different delivery options depending on what works best for you – whether it be UPS or FedEx.
10. Global Inventory and Sourcing
Magento OMS is an excellent tool for reaching customers around the world. The software is translated into dozens of languages, and also allows you to track inventory in multiple locations globally.
This is possible with the multi-site feature, which lets you manage several online stores through one common order management system. It will save your business a lot of time and effort, and eliminate many of the headaches that are associated with running an eCommerce site available for global customers.
11. Sense of Customer Ownership
One of the most important aspects of marketing is knowing how your customers want to be marketed. Magento OMS empowers you to design your website in a way that will let your customers feel like they are an integral part of the business.
It's possible to set up the software so that it delivers content according to individual browsing habits, giving them access to relevant information about products and deals based on their interests – thereby making them feel like they belong.
How To Choose The Right OMS – What To Consider and Detailed Guide
The OMS marketplace is very competitive with lots of different choices on the market. As consumers, we need to make sure that the OMS chosen is appropriate for our specific needs. However, this can be difficult because there are so many different aspects to consider when choosing an OMS. We will cover some of these considerations, what factors should be taken into account, and how to go about choosing which one is right for you.
What To Consider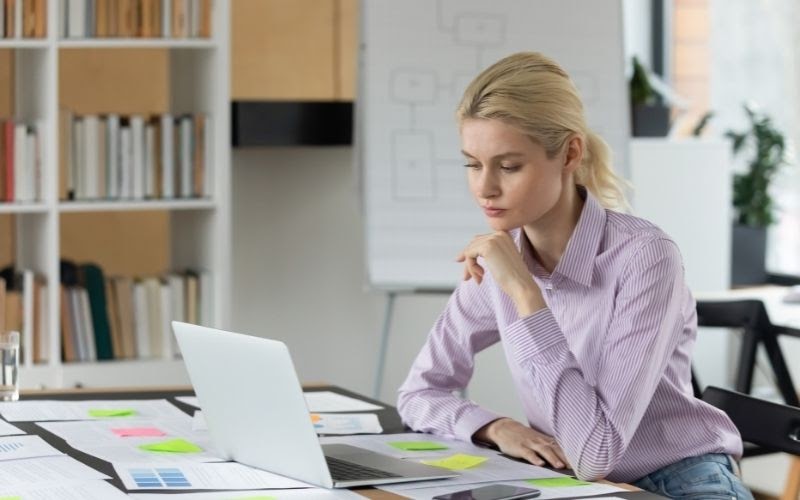 The most important consideration that you need to take into account when you're choosing an OMS is the software's ability to integrate with other solutions that your business already uses.
Functionality can be very similar across different platforms, but when it comes to integrations, you might want to make sure that the solution you choose is able-bodied when it comes to integrating with existing systems to transfer existing data.
eCommerce stores have unique needs when it comes to inventory, so you'll want to make sure that the software has a number of tools for you to manage your inventory more effectively. This may require some additional setup, but having these features incorporated into the OMS will save your business a lot of time and effort – as well as help you to avoid errors that can occur if you try to manage your inventory manually.
Supply-chain Implications
This is something that most business owners ignore when they are choosing an OMS. However, it's important that this factor is taken into account.
When you're deciding on an OMS, you have to think about how it will affect your supply chain. If you're using an OMS with a global web store, it's imperative that you look at many aspects of your supply chain management. Because of the high-velocity and chaotic nature of the global web, you will need to make sure that the OMS you choose is accurate and efficient in its delivery.
You may want to ensure that the OMS you choose will enable you to track metrics that let you determine the overall performance of your business. There are a number of different reporting and analytics tools available – some of which are more effective at providing insight than others. You should ensure that the tool you choose has a number of reports and analytics tools so that there is no shortage of information when it comes to insights.
A business owner who is new to eCommerce will likely want to scale their online store quickly. This is why it's important that you take this issue into account when choosing the software – because the ability of the software to adapt to many different types of businesses can be very important for your online store if you're considering scaling it up.
This means that you want to make sure that you have real-time product information so that your products are accurately portrayed on your website. It also means products will be fulfilled more quickly because there is no need for manual handling of requests – this can help to reduce processing time, which can increase productivity and decrease costs.
This is important because it implies that business owners may use more than one device when it comes to running their online storefront which is helpful for multi-tasking. This feature will be particularly helpful if you are using an OMS at the center of multiple channels, such as mobile apps.
Customer Service Capabilities
Ultimately, you'll want to make sure that your customers are serviced fully – because it is them that spread your reputation and bring you profits.
You should make sure that the OMS you choose has a number of features that can help to speed up customer service. For example, it's ideal if there are different direct channels available, as well as an automated order system that will automatically fill orders based on past purchasing decisions.
Support for Growth & Expansion
While you want the OMS you choose to help your online store to grow, you also want to be certain that there are options available should your business ever need to expand in the future.
This is why it's important that you try to choose a vendor who offers a number of custom add-ons and upgrades so that you can continue to grow and develop your online store without having to worry about changes or contract updates.
Cloud-based OMSs are generally more flexible and easier to install and use than solutions that are on-premise. This can be beneficial because it lessens the time and effort needed to get up and running and will allow business owners to move quickly into the online store.
Step-by-Step Guide to Choosing the Right OMS for You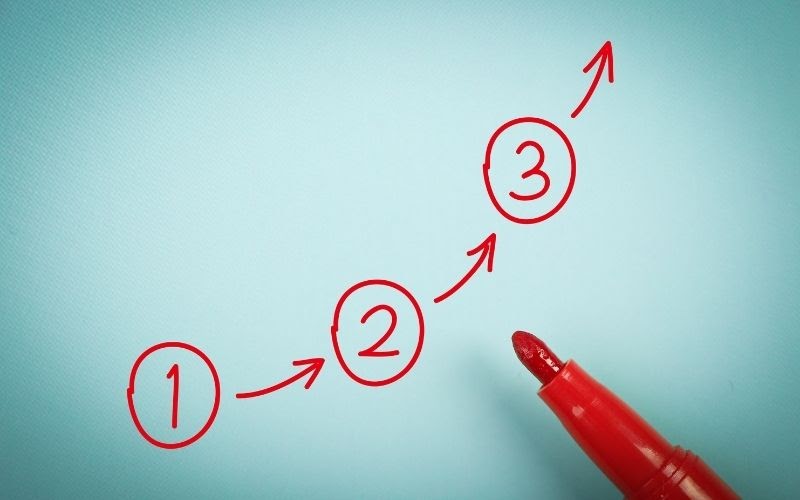 1. Identify Your Goals And Objectives
Before you start looking for an OMS, you will first want to identify your goals and objectives. This will help to determine what features are important, as well as how much you should be willing to pay.
For example, your products don't need high volumes of inventory, then you probably won't need the same type of inventory management system that a company selling millions of products would need. You'll also want to think about your budget and whether there is anything that you would be willing to forego in order to purchase an OMS.
2. Prepare A Proposal
For this step, prepare a proposal that outlines the features you would like to see in your online store. This should be well thought out and include all of the details that you need to know, such as the type of inventory management system that will work best for your business. It's also helpful if you can provide samples of any similar systems that are available – this will help to demonstrate exactly what your needs are.
3. Research Vendors And Contact Them
For this step, research Magento OMS vendors and their products. You can do this by looking at their websites or by speaking with customer service representatives.
After doing some research, you'll want to contact the vendor that you would like to work with – but you will also want to do extensive research on the company's reputation before making the call. This will help to ensure that you are choosing a reputable vendor who can provide what you need.
4. Compare And Evaluate Your Options
Once you've selected a vendor, you'd better to compare and evaluate your options – this will ensure that you're getting exactly what you need.
For example, if the software has a number of useful features, but they're overpriced, so there's no point in investing in it. You will also want to compare the features and pricing of other vendors to help determine which vendor might be the best fit for your business.
5. Develop An Implementation Plan With The Vendor
After you've evaluated vendor options, you'll want to work with the vendor to develop an implementation plan. This will allow you to start using your online store right away – and save yourself time and money by avoiding potential issues that can arise due to the differences between vendors.
The plan should include important dates, detailed descriptions of what will be done and how it will be done. It's also helpful to include a timeline for testing and development – this can help to ensure that all of your questions are addressed in advance so that you don't waste any time or money on wasted efforts.
Order Management System FAQs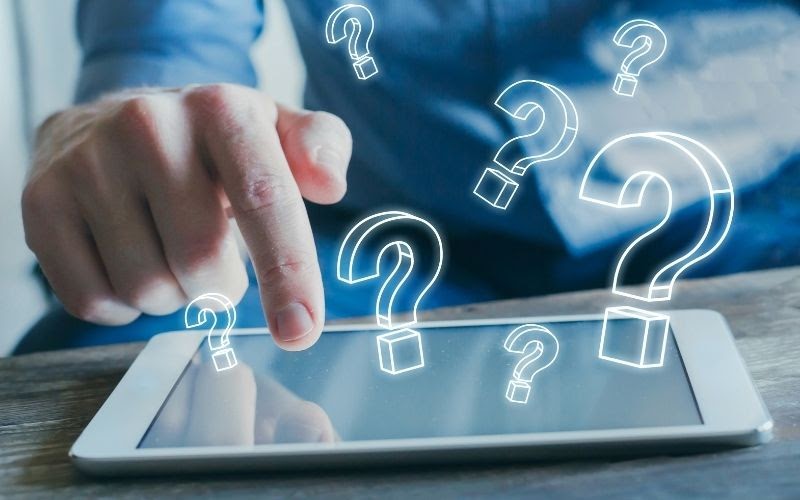 1. Does an OMS enhance the commerce experience?
An online store is meant to provide a positive online shopping experience to customers. An OMS helps to facilitate the process of placing orders, organizing products and inventory, handling returns, and more.
Without this system, there are many steps involved that are inefficient for both the buyer and the seller. For example, if the buyer does not have information on how to complete an order or what type of product is being offered, then it will be difficult for them to find the right item.
2. Does my business need a modern order management system?
An order management system is a valuable tool that can help your business grow and provide a better experience for both customers and retailers.
However, the capabilities of today's order management system can vary greatly – there is no need to buy a new one every time you need to make an update. If you would like to stay updated on the latest technology, then you should consider replacing your current system with a newer version that will allow you to incorporate new features over time.
3. What is the impact of Magento order management software on the customer experience?
Magento 2 OMS helps businesses to run their online stores. It can also increase sales, reduce time spent working on customer service, and help customers to place orders in a more efficient manner.
Most importantly, an order management system can be used to solve a number of issues that come up when dealing with online sales. This includes different payment options that provide for faster transactions and less time spent filling out forms, as well as proper inventory tracking via barcode scanning technology.
In these ways, Magento 2 order management system can improve the overall customer experience – making it easier for both customers and shoppers to make purchases from your online store.
4. How much does an order management system cost?
A lot of factors go into determining how much an order management system should cost – but it's important that you understand what kind of software your business needs before making any purchases.
For example, if you only need basic functionality, then the cost will probably be lower than if you need more advanced features. A middle-tier system will usually fall somewhere in the middle of the price range – but you should always verify that your software is providing exactly what you need.
Final Thoughts
As you can see, there are a number of factors to take into account when choosing an order management system. The most important thing is to take the time to evaluate your options so that you can determine which software will work best for your business.
However, it is essential to ensure that you're getting exactly what you need – not wasting time or money on unnecessary features.
As a business owner, you know that technology is important in order to keep up with the growing demands of online sales. As long as you keep it updated with new updates and features, there's no reason why your customers shouldn't be able to view your products and place orders from your online store for various items.
At Magezon, we provide safe, efficient yet affordable Magento extensions that helps you build and optimize your Magento store. Visit Magezon to pick ones for yours!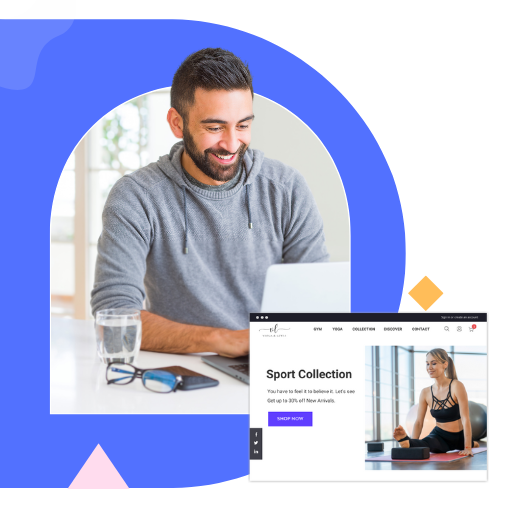 Optimize Your Magento Store With Powerful Extensions
Looking for fast, efficient and well-coded extensions to build or optimize your Magento stores for sales boosting? Then visit Magezon website and grab necessary add-ons for yours today!