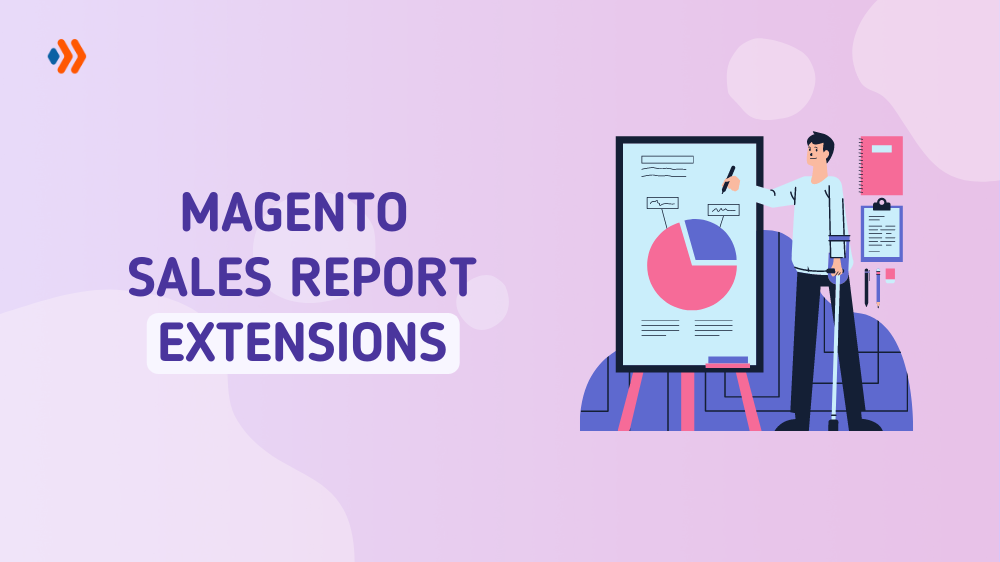 As a business owner, we all understand that the most important individuals in any store are the consumers. Magento Sales Reports not only gives easy access to information on our customers, but also adds a slew of other benefits to our customers and the entire store.
Aside from that, the Magento Sales Reports module allows you to personalize and filter products based on your requirements. It also displays sales, shopping carts, items, customers, and other information like product reviews.
In this comprehensive guide, we'll demonstrate:
7 different sorts of Magento Sales Reports
How to manage Magento Sales Reports using pro-graded extensions
9 Magento 2 Advanced Reports Extensions
Table of contents
Magento 2 Sales Reports
1. Orders
You may see the information on the orders that customers have placed on your website here. You can narrow the data selection down by date, time interval, and status using the Orders Report grid's filters.
The amount of orders that have been made and canceled, total amount of sales, billed and refunded amounts, charged shipping amounts, collected tax amounts, and discounts are all public information.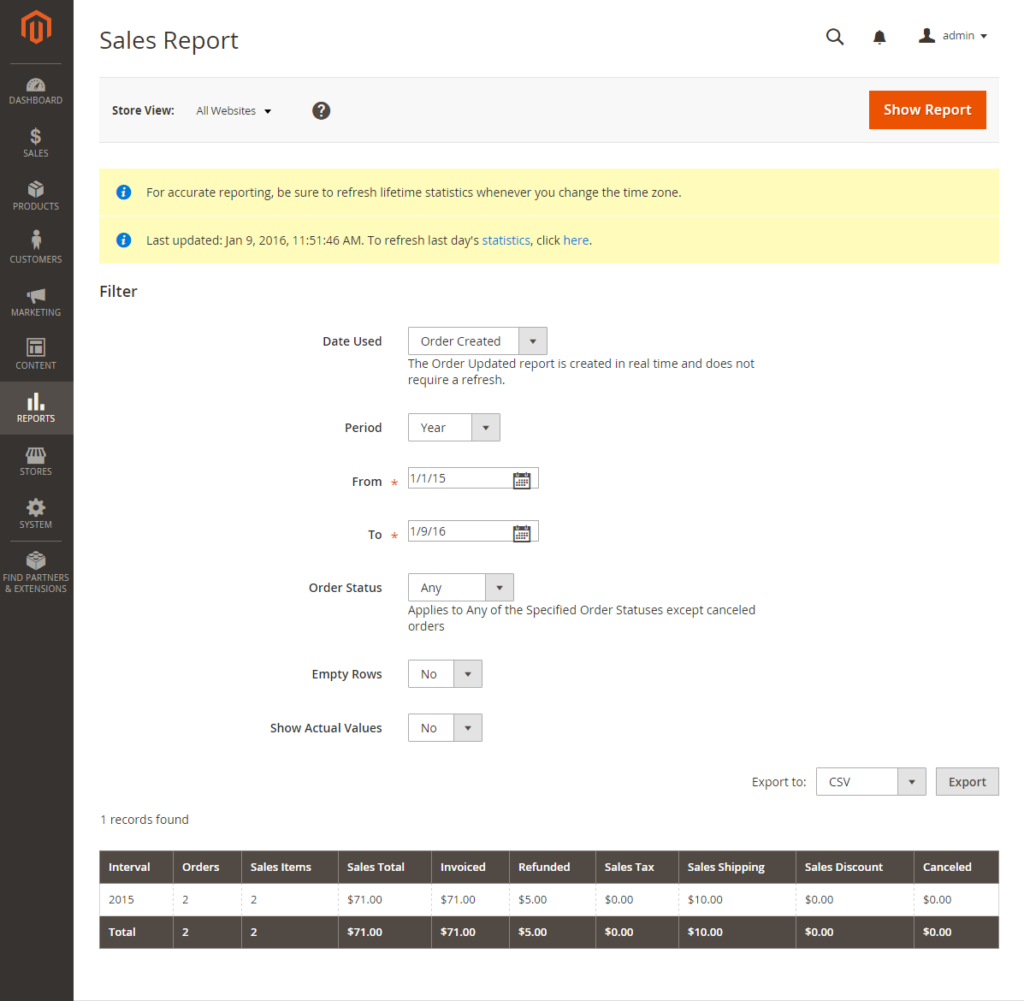 2. Tax
The Tax report shows the tax rate that was applied, the number of orders that were placed, and the amount of tax that was charged. With the grid's selection of records, you can filter the data by time interval, date, and status.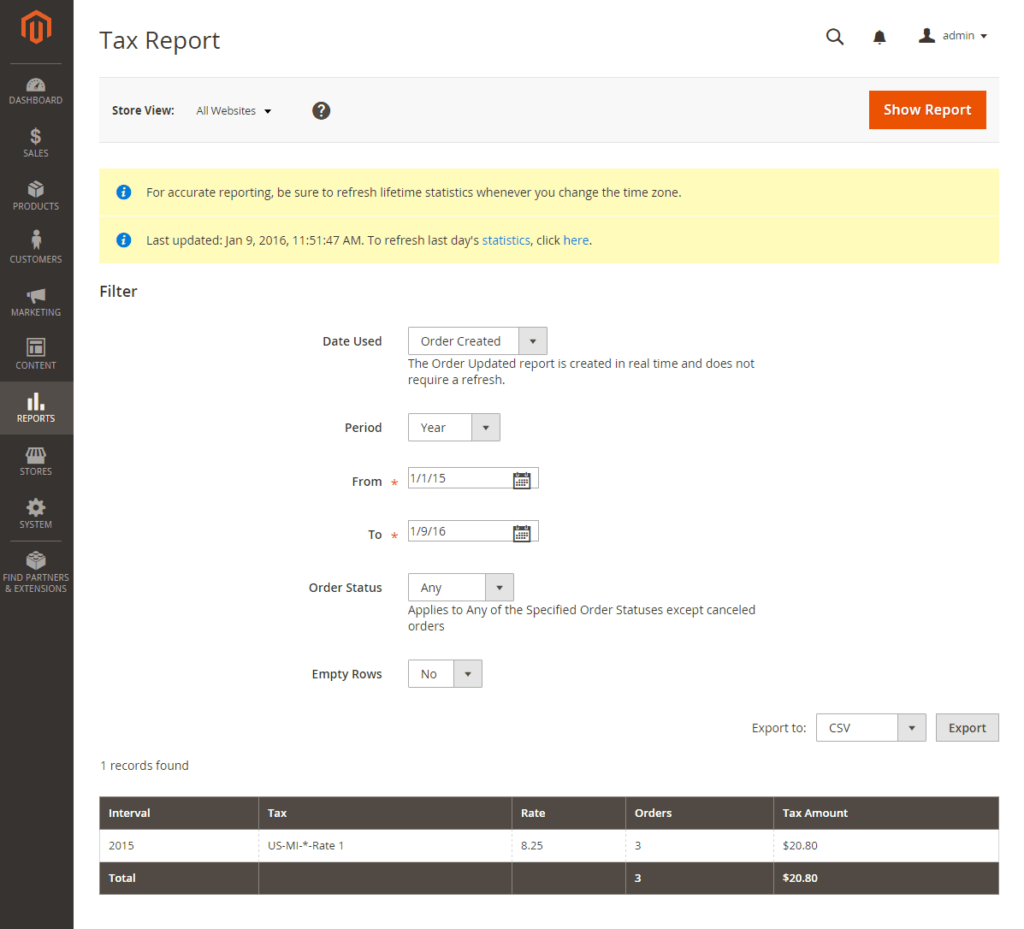 3. Invoiced
This report allows you to keep track of the quantity of orders and invoices for a specific time period. In the matching grid, you will see the invoice, paid, and unpaid amounts. The time interval, date, and status filters are all standard.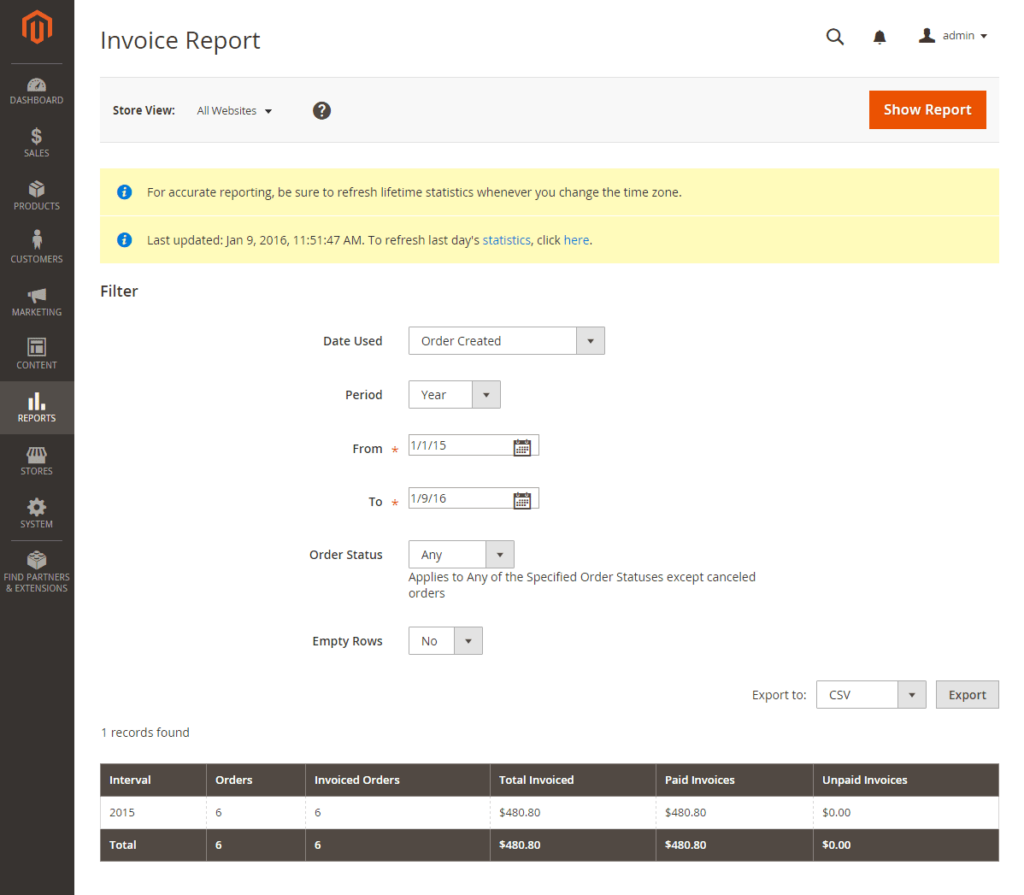 4. Shipping
Here, you can filter the Shipping Report by time interval, date, and status. The report covers the number of orders for each carrier or shipment method, as well as total sales and total shipping costs.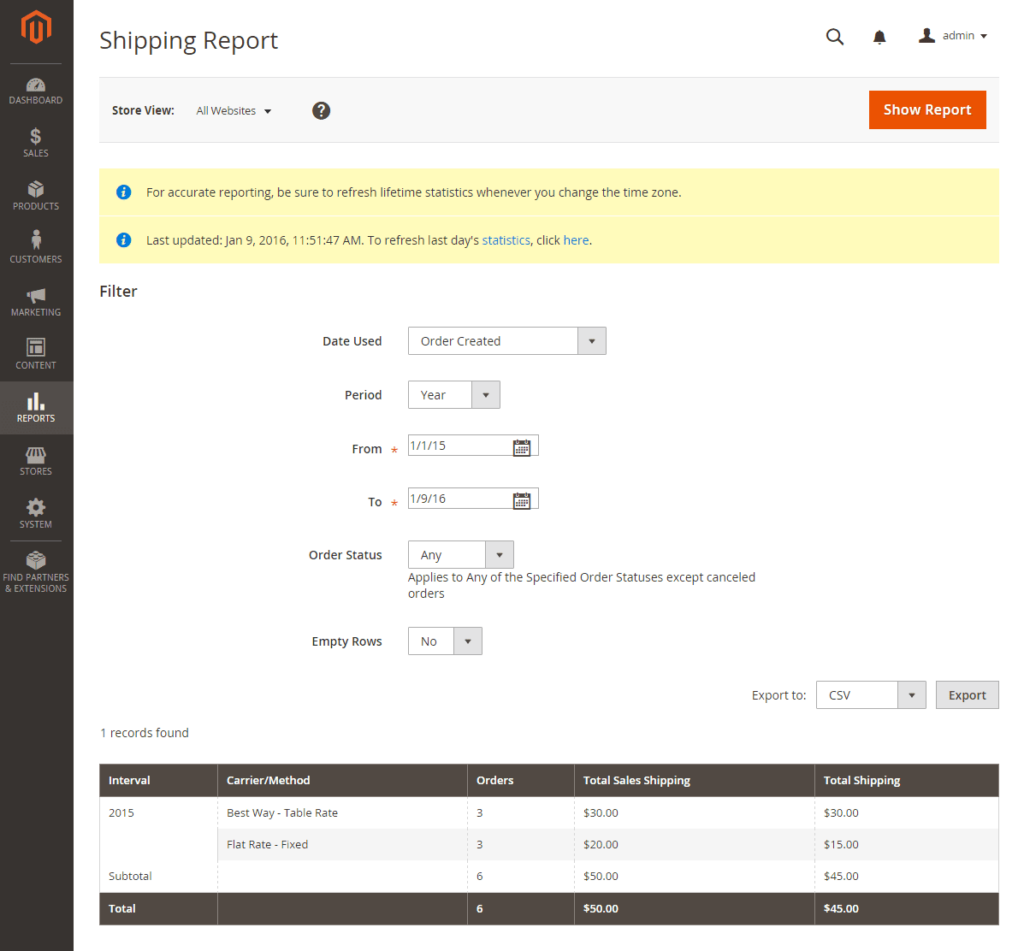 5. Refunds
In this section, you can filter the Refunds Report by time interval, date, and status. The report covers the total amount refunded online and offline, as well as the number of refunded orders.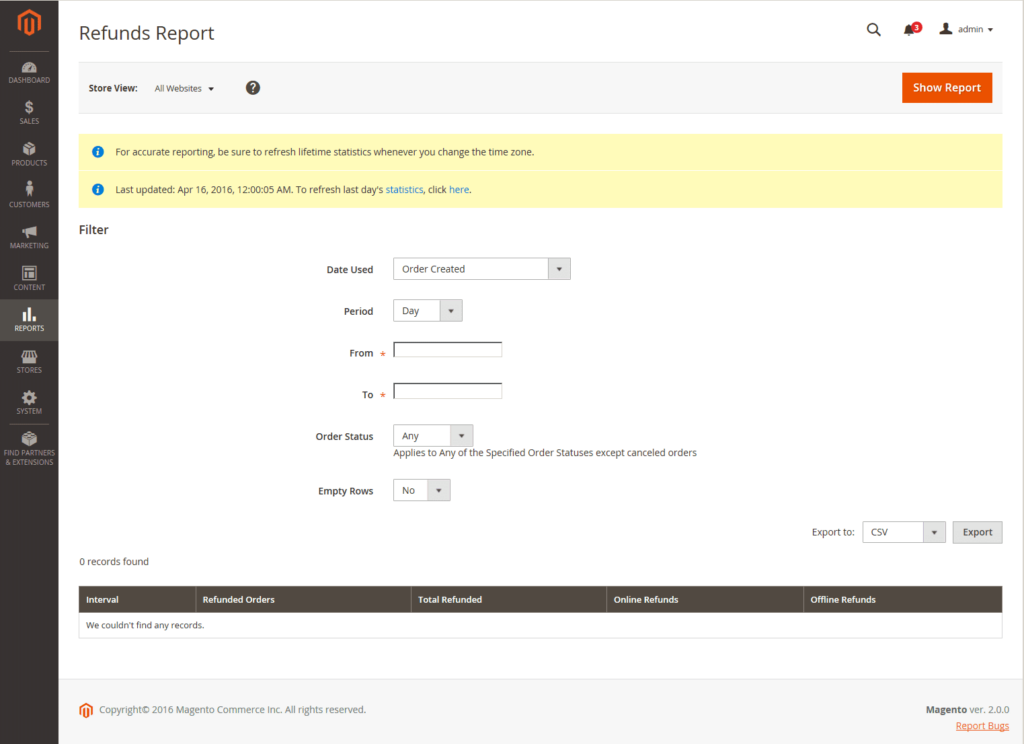 6. Coupons
Here, you can filter the Coupons Report by time interval, date, and status. The report includes totals and subtotals for sales and discounts for each coupon code used during the chosen time window, as well as the relevant price rule and number of times utilized.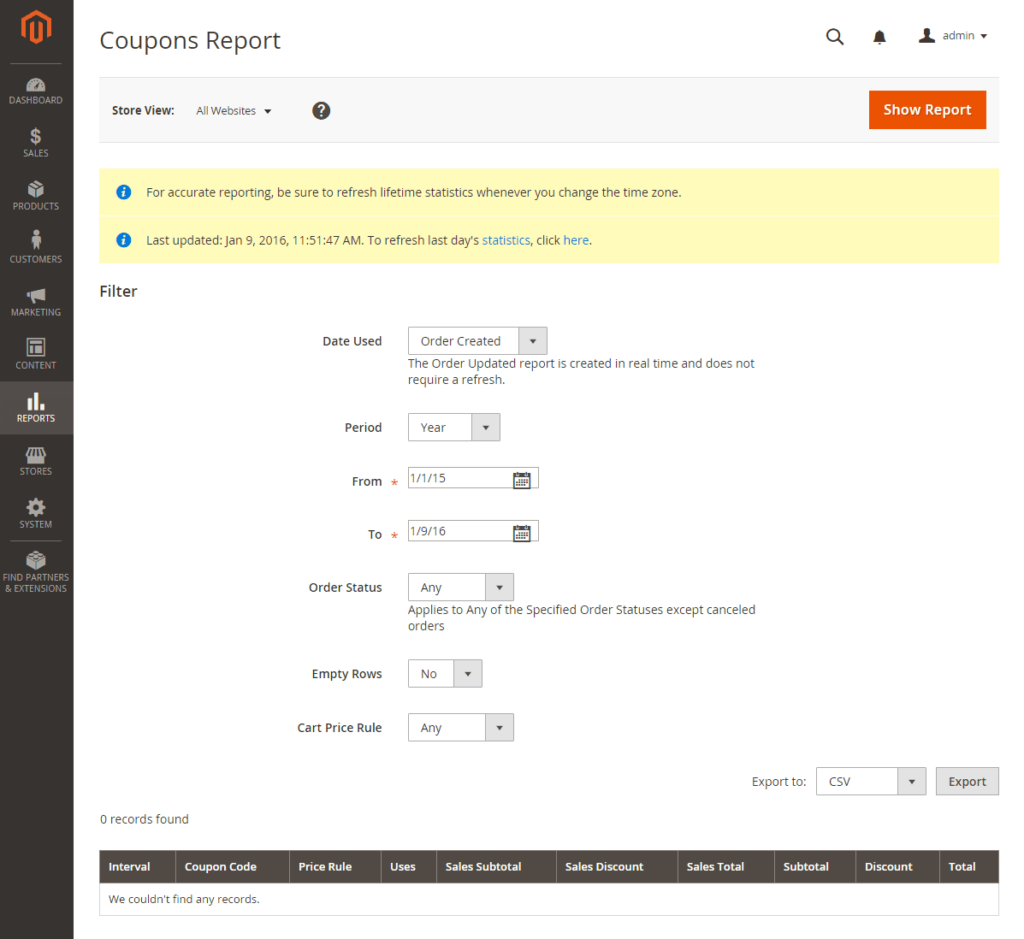 7. PayPal Settlement
You can filter the PayPal Settlement Report by using date, merchant account, transaction ID, invoice ID, and PayPal reference ID . You can also view the start and end dates, gross amount, and related costs along side the type of payment, such as a debit card transaction . The system can automatically update the report with the most recent PayPal data.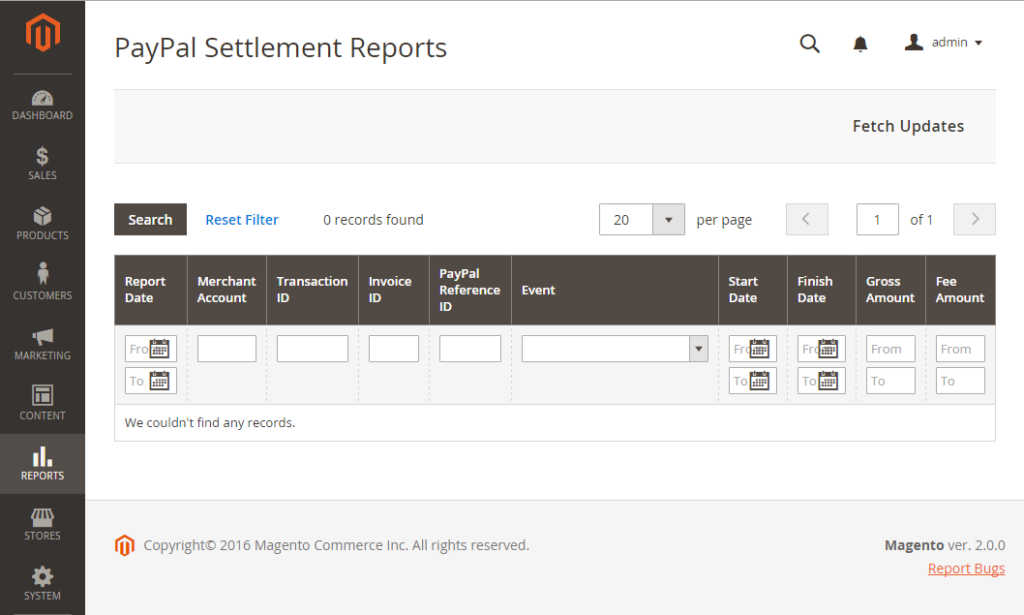 9 Magento 2 Advanced Reports Extensions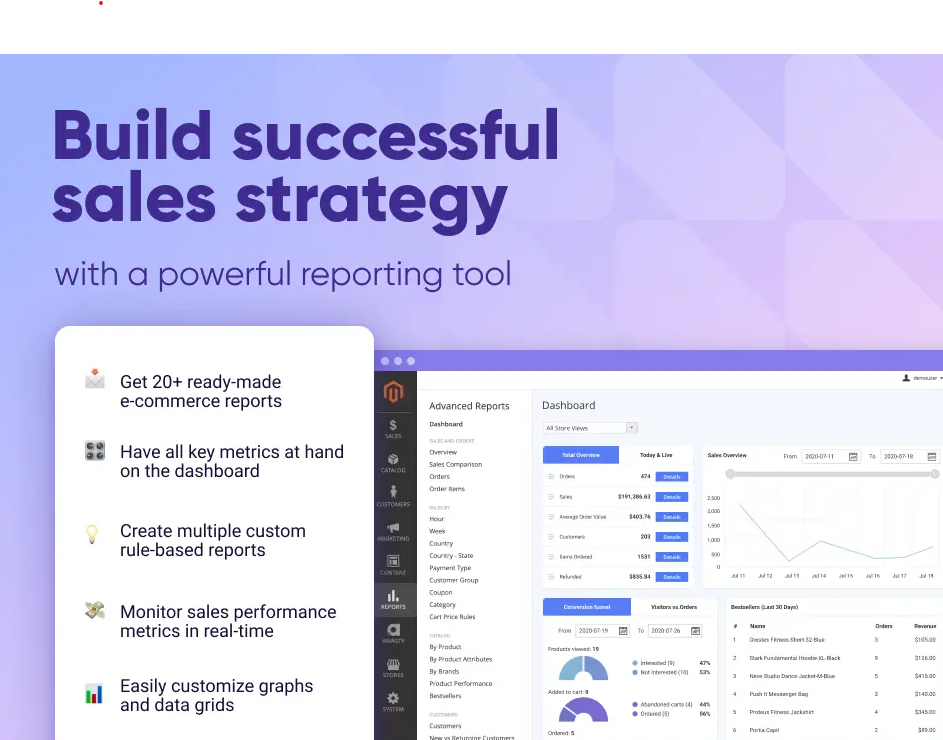 Price: $299
With this Magento 2 Advanced Reports extension, you can see exactly what sells and who is buying. Using 20+ crucial e-commerce reports, analyze your store's key performance metrics and make data-driven strategic decisions. On the informative dashboard, you'll get access to all vital indicators. From any device, you can monitor your sales performance with the help of custom reports based on rules. For added precision, you can use the flexible filters. And with interactive charts, you will be able to examine sales patterns and email reports on any schedule of your choosing.
The Magento 2 Advanced Reports Extension adds more than 20 new report kinds to native Magento capabilities, allowing you to receive real-time access to all crucial sales data. Place widgets with the most important stats in the reports dashboard to keep vital metrics close at hand.
Make the Magento 2 extension dashboard more informative by easily customizing it: Set a time frame for displaying conversion funnel data, choose a period for a sales overview, look at the current bestseller list, and check out the most recent order statistics.
Features:
Analysis of store quote stats efficiently with the Request a Quote extension from Magento 2.
Detailed Checkout Analytics report with the extension One Step Checkout.
With the One Step Checkout extension, you can see the most precise Checkout Analytics report
Use the Magento 2 Request a Quote extension to analyze your store's quoted statistics. Export data in CSV or XML format for additional processing.
Save your Magento 2 reporting charts as pictures in PNG, JPG, SVG, and PDF formats. Use the Magento 2 Custom Search module to acquire complete Search Volume information.
View complete Checkout Analytics report with One Step Checkout addon – Get statistics on the most popular products with Out of Stock Notification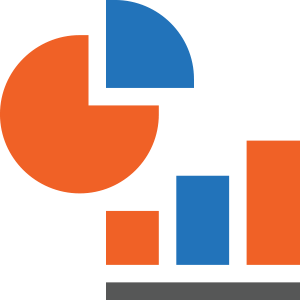 Price: $499
With this extension, you can take advantage of reports suited to your individual needs to make data-driven business decisions. Using tools like dashboard widgets, you can easily assess crucial indicators. Aheadworks also lets you get precise data on sales, abandoned carts, and customer behavior, among other things. Furthermore, this extension works with profit totals and product performance data as its priority. With Scheduling, you can arrange for all the emailing of reports so that you are always on top of the latest information. As an extension, Aheadworks also allows for Gift Card, Rewards Points, Store Credit & Refund, and Refer a Friend integration.
Other features:
Sales overview
Production quality
Conversions and traffic
Analyze of customer behavior
Comparison of data
Dashboard for reports
Customize the way data is displayed
Emailing on a regular basis
Segmentation of customers
Reports on various sectors (Coupon code, attributes sales, customer sales, payment type, manufacturer sales, location)
Bookmarks on the dashboard
Visualization of data
Full drill-down report
The support of the "Forecast: Sales" widget
Data emailing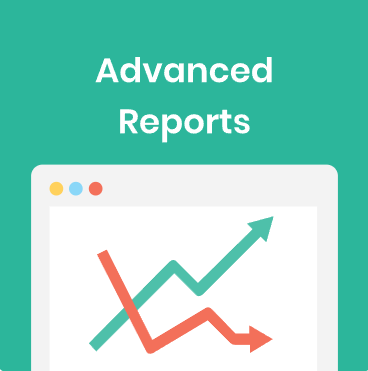 Price: $169
For the success of your online store, you need high-quality analytics. To better understand your target audience, improve the funnel, stay on top of trends, invest in the relevant areas, identify problems, and more, you'll need a comprehensive suite.
The default statistics in Magento are hardly adequate for building a basic sales report. It will not allow you to analyze all of the relevant data. There is not much room for customization. Furthermore, the user interface is far too inflexible.
This Magento 2 reporting plugin is a comprehensive solution for maximizing the value of your data. It can handle any data from your database. You can easily duplicate and fully customize any of the 20 reports available. There's even multi-dimensional grouping, as well as the ability to build entirely new columns. Last but not least, its user interface is both adaptable and user-friendly.
Features:
Reports that are ready to use, allowing you to gain vital insights soon after installation.
Detailed analysis, with the use of the dashboard, you may see more statistics.
Exceptional Flexibility: On the dashboard, see the info you need in multiple ways.
Dashboards that are unique to you
In-depth custom ability. Examine your facts from every aspect conceivable.
Review your customers' whereabouts with Geographic Reports.
There are four different ways to visualize things. Make sure that everyone understands your analysis.
Send reports to third-party agents and share dashboards
Mobile-friendly, on-the-go access to the advanced dashboard
Group the report by many attributes using multi-dimensional grouping.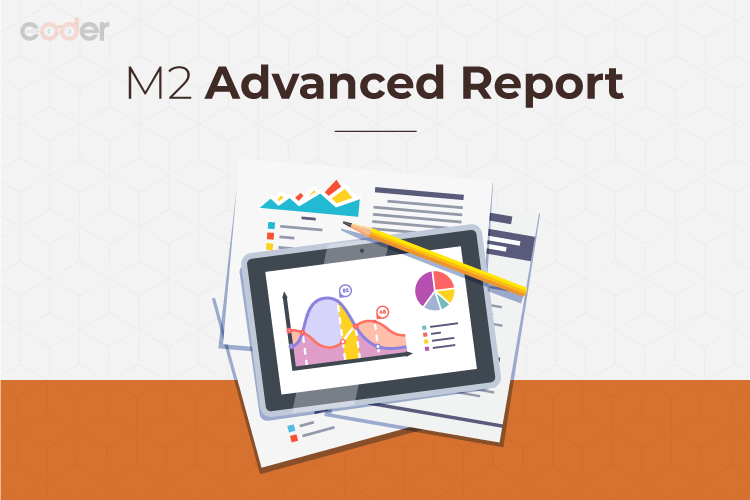 Price: Free
With 28+ predefined reports, Magento 2 Advanced Reports provides a status of sales performance. Gain new insights into how customers use technology and forecast sales trends. You'll get a range of sales reports with invaluable statistical data if you use the Magento 2 custom reports extension.
Features:
Reports in many currencies are supported
Reports template that fit a variety purposes
Extensive sales overview
Drill down into a report to quickly and easily explore data.
Monitor sales performance in real time.
Trends are depicted using visual graphs (bar, pie, and line).
Filter data for various dates and days.
Metrics and charts for sales data that look like they're from Google Analytics
Toolbar for totaling data
Customize the chart's appearance.
A profit-calculating formula is included.
There are 28 different types of people. REST API to find sales
REST API for Magento extensions
Normally, a showcase is held. Profits on the Margin Prepare a report (cost & tax)
Easily send the report export file through email, create a cron job.
Earnings on a Flexible Calendar Abandoned Carts, Customers, Orders, and Products Comparison Reports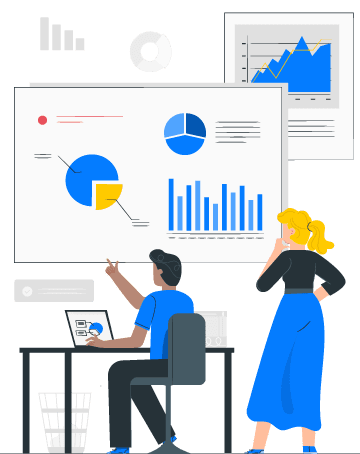 Price: $99
With advanced customized reports, the Magento 2 Reports extension helps online stores track, process, and manage their business more effectively. Statistical data acquired on a regular basis from customers, orders, sales, and products is extremely useful to store owners in making business and marketing decisions.
Features:
Report periods can be customized and compared.
Enhanced reports are now available.
Charts are used to present report data.
Report components can be filtered.
Layout options for the dashboard
Dashboards for different reports
3 more in-depth reports have been added.
16 report cards available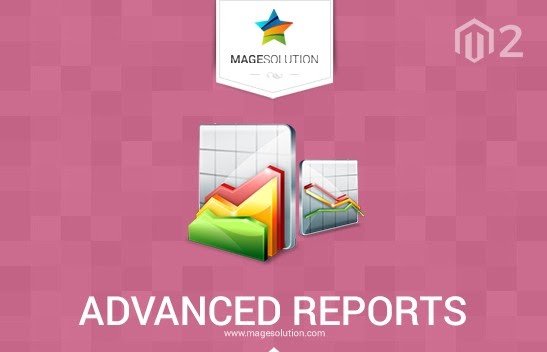 Price: $19.00 for Installation Service and $100.00 for Professional Support
Magento 2 Advanced Reports provides you with eight different report options. You can simply review current/past reports of items, customers, orders, and more in the back-end of your Magento site with this Magento extension. Its vibrant and current appearance, paired with simple code, will undoubtedly assist you in creating ideal solutions for your reporting with visual charts and tables.
Features:
Report kinds can be chosen at will.
Map's support reports
An easy-to-use interface
Sources are completely open.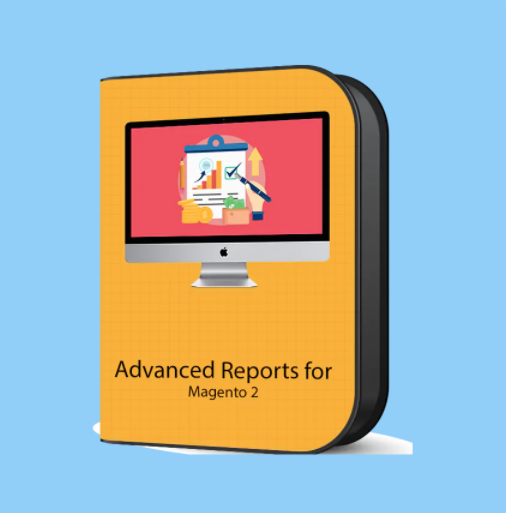 Price: $69.00
Are you aware of your eCommerce store's performance? If you don't, you risk being left behind in the highly competitive eCommerce market. Getting a clear picture of your company's success is critical these days. Elsner has created the Advanced Report extension for Magento 2 to assist you in this process. This addon can be used as a great analytics tool for your company. It generates accurate reports that cover all of your company's metrics. You can now plan an efficient sales strategy for your online business because you have access to all of your store's important performance metrics.
Features:
Advanced summary reports are available that provide you with key sales data. For instance, the most popular product, the most watched product, and products with no sales.
Provides a thorough report, such as a sales report broken down by payment type.
Other reports include the most often searched terms, customer summary reports, inventory reports, abandoned carts reports, and so on.
By using cron, you can get reports on your emails.
It lets you select the reports you want to see.
A convenient column view for the result of reports.
Allows you to install and uninstall modules without affecting current ones.
In addition, it mentions a map of the customer's country for validating the new advertising activities.
With the aid of this plugin, you can see conversion and traffic.
Enhances the client experience.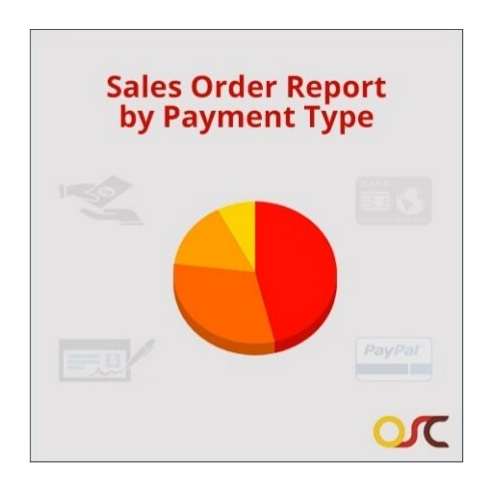 Price: $20
The Advanced Sales Report addon gathers all of the important sales data in one place to help you enhance your sales and marketing performance. You can generate useful business reports based on real-time data to help you increase estore sales and track the performance of your online sales and consumer interaction. Customize each report to meet your specific needs, and save time by analyzing sales reports in a variety of ways. Use the Advanced sales report to boost online store sales and quickly define the date range that will be utilized to display report data.
With the Advanced Sales Report Magento extension, you can magnify the most crucial feature of your store. At the Admin level, you can simply examine reports on products, customers, and orders. It was created with the goal of making accurate sales estimates and providing the best options for your reporting using graphic charts and tables.
Features:
Manufacturer's sales report
Report on sales by payment type
Filter orders by order number, status, customer group, customer ID, and product ID in the report.
Report on sales by SKU
Send reports generated automatically to the provided email address and upload them to FTP.
You can keep track of all reports and download reports that have already been prepared.
Set the creation frequency, then send it through email or save it to a folder.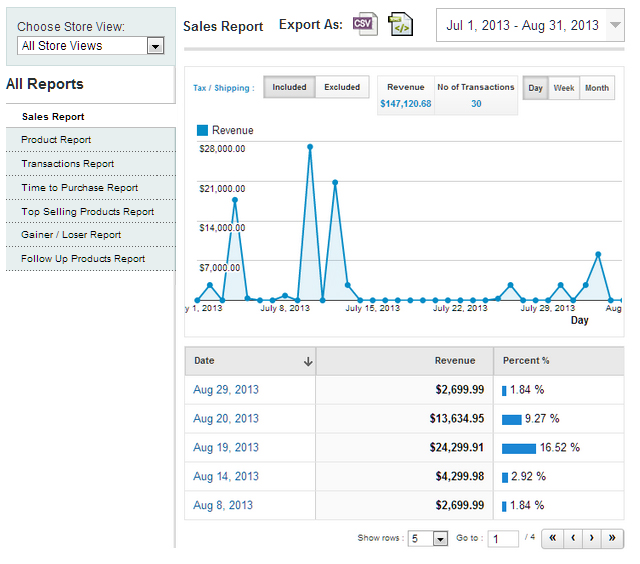 Price: Free
Google Analytics will tell you what happened, but Advanced Report by Apptha will tell you which products are performing well and how to enhance them.
Features:
Provides sales data metrics and graphics that are similar to those found in Google Analytics.
It comes with seven different sorts of reports to help you keep track of your sales.
Reports can be tracked in an easy-to-understand format.
Sales performance can be tracked by date, product, and transactions.
Estimation of overall/total revenue and transaction counts is possible.
Reports and data can be exported in CSV or Excel formats (for 7 types of reports)
Sales data can be filtered for certain dates (Sales report, Product report, Transactions report, Time to Purchase report, and Gainers/Losers report).
Option to filter data by day and day, such as Today, Yesterday, Last Week, Last Month, and Custom (Sales report, for example).
Filter and display rows for 5, 10, 25, 50, and 100. (for Sales Report, Product Report, Transactions Report, Follow-up Products Report)
Option to jump straight to any report page without having to wait for it to load (for Sales Report, Product Report, Transactions Report, Follow-up Products Report)
Option to display a list of products sold on a specific day. Displays revenue and percentage of sales for each day.
By checking or unchecking the checkbox while hovering your mouse over the product name in the product report, you can choose whether or not to follow-up on products.
Each product's revenue and transaction totals are displayed.
Reports can be filtered and re-generated based on the product.
Conclusion
Magento Sales Reports will be a fantastic addition to your store's sales arsenal. For store owners like yourself, Magento 2 Reports is really wonderful. It can assist you in keeping track of everything on your online store and arranging it cleanly and attractively. Online stores have additional opportunity to learn about their customers and develop appropriate future plans.
Hopefully, this comprehensive explanation to Magento reports has helped to clarify the utility's different purposes. Thank you for taking the time to read this!
Being a trusted Adobe partner, we provide many fast, efficient yet affordable Magento extensions that can help you optimize your store and win sales. So visit Magezon to pick ones for yours!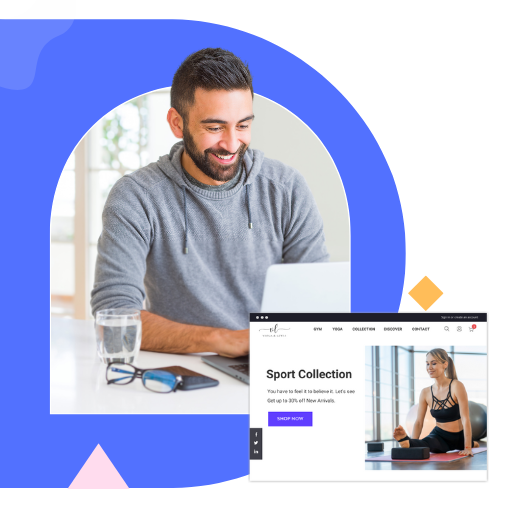 Optimize Your Magento Store With Powerful Extensions
Looking for fast, efficient and well-coded extensions to build or optimize your Magento stores for sales boosting? Then visit Magezon website and grab necessary add-ons for yours today!