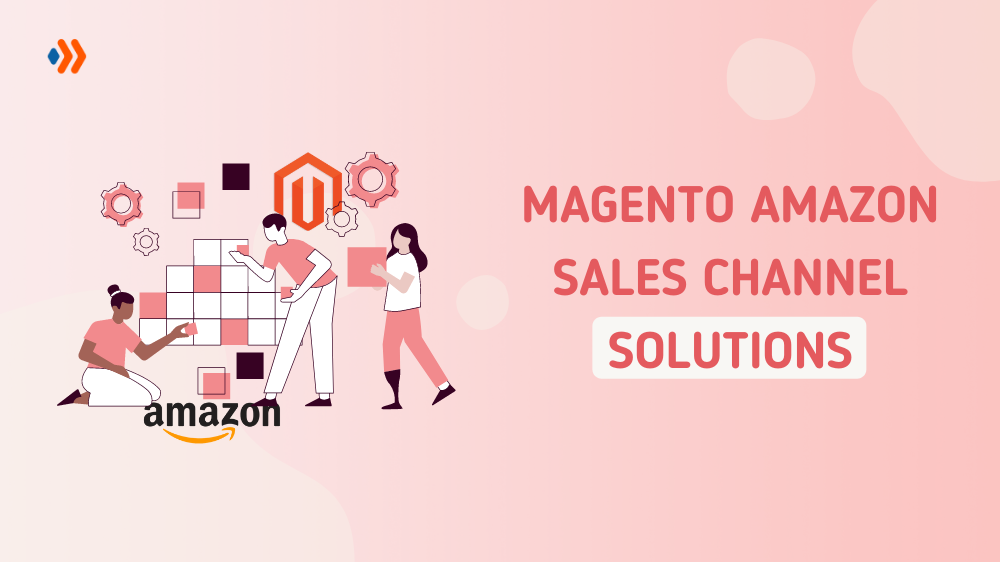 Many Magento sellers are struggling with Amazon integration when they penetrate the world's most dominant marketplace. Luckily, many have found solutions with the Magento Amazon extension, an excellent option for sellers who have Magento stores and want to add Amazon fulfillment.
Through order fulfillment on Magento by integrating with the Amazon Sales Channel, merchants have an opportunity for growth by tapping into one of the most significant eCommerce markets in existence today.
We'll start by providing a detailed look into the Amazon Sales Channel. Afterward, we'll outline how to choose a solution for integrating with Amazon at each module individually and briefly go over their features and benefits. This will help you decide whether you want Magento amazon integration or a standalone option based on your needs.
All about Amazon Sales Channel
What Is Magento Amazon Sales Channel?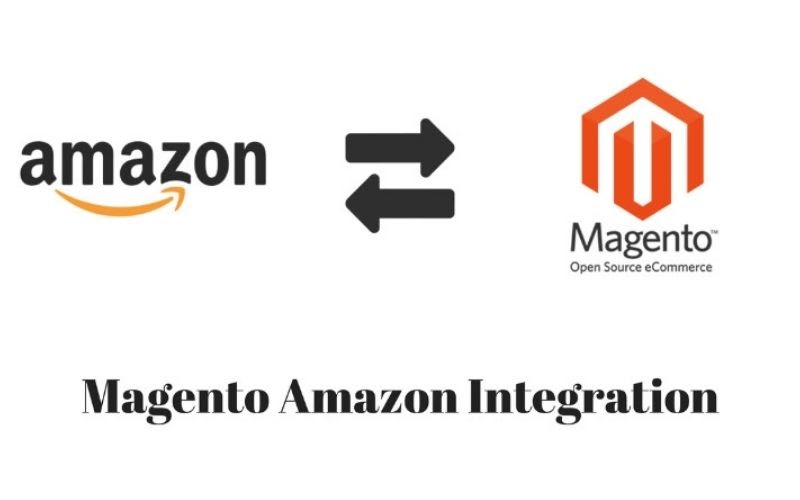 The Amazon Sales Channel, also known as AMS, is an online platform that enables merchants to sell their goods to the world's largest marketplace.
The platform delivers fully managed fulfillment, order management, returns management, shipping management, and customer service on behalf of the merchant or manufacturer. The process is straightforward and starts by creating an account with Amazon.
The Amazon business model allows for the sale of goods by way of fulfillment center warehouses. The fulfillment centers then send orders through to their delivery service, including Amazon's shipping solution, Prime Now.
Amazon Magento 2 integration allows merchants to transfer inventory data from your eCommerce to Amazon, determining how much should be stored in fulfillment centers. Amazon will pack each order by shipping it from its fulfillment center, eliminating the need for shipping to the merchant or manufacturer. This makes for a seamless process that enables sellers to focus on their Magento stores.
Amazon Sales Channel extension
Here are all detailed information and features about Sales Channel extension. To see the summary about the price, please scroll down to Best solutions for Magento Amazon integration.
1. Promotions And Pricing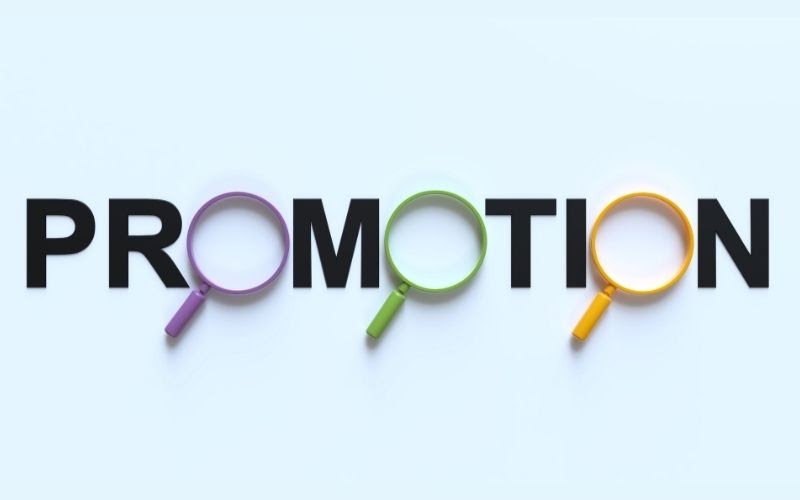 Sync Amazon listing prices to your eCommerce catalog price (or alternative price attribute): when the price for an item changes in Amazon, your eCommerce catalog price will be updated to match.
Allow MSRP strike-through in your Amazon listings to enhance customer value: allow your Amazon listings to contain the item's original price, followed by a strikethrough to reflect the discounted price.
Set up and manage Minimum Advertised Price (MAP) in your Amazon listings: MAP is a pricing policy that describes the lowest price at which an item can be advertised. For products sold in multiple locations, this price helps you avoid the issue of setting different prices for your worldwide audience.
Add additional VAT tax to your Amazon pricing: you can view the total VAT tax that will be applied to your eCommerce prices before they are advertised on Amazon.
Customize value for "available quantity" in your stock/quantity configuration to show with your Amazon listings to entice buyers: you can set a maximum amount of inventory that can be displayed as available quantity in your Amazon listings.
2. Pricing Rules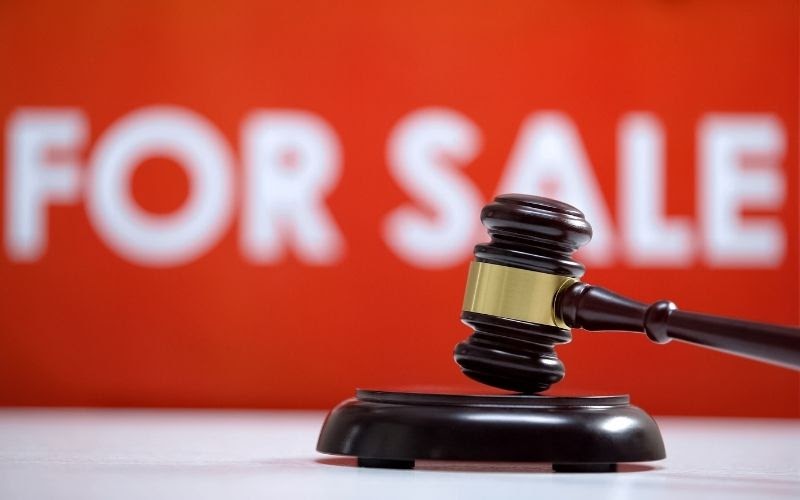 Build stackable, flexible, and complex pricing rules to adjust prices for daily or seasonal sales: to set up the pricing rules that are most relevant to your business on Amazon, including promotional prices, bundle pricing, sale pricing, and more.
Set a floor and ceiling price to maintain a steady price: you can set a minimum and maximum price for your Amazon listings. For example, if you have a daily sale that has a price range from 99 cents to $20, this option will set the floor of the lowest ticket price to 99 cents and the ceiling of the highest ticket price to $20, ensuring that your prices don't exceed those ranges.
Implement intelligent repricing rules that take into consideration other Amazon competitors' prices: this option allows you to set up price rules based on the pricing of other Amazon merchants, which will enable you to adjust your prices accordingly.
3. Catalog Feed Management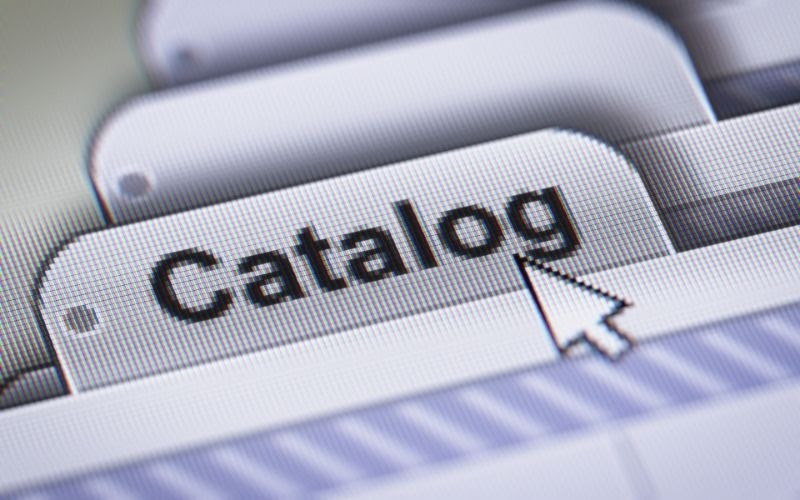 Create or match products in your Commerce catalog with your existing Amazon listings (products): you can create a one-to-one product mapping between Magento and Amazon.
Create Amazon listings by publishing your Commerce products to Amazon: you can publish your products directly to Amazon using the catalog feed files. This feature is available for both virtual and physical products.
Create a catalog that matches products from your Amazon listings automatically: use this feature to add attributes such as weight, dimensions, and price from your Magento catalog to your Amazon listing.
Specify multiple search criteria to match Amazon listings and the Commerce catalog: this feature will allow you to identify a minimum list of words, a maximum list of words, and a number of individual terms to search for in your Amazon listings. This way, the items in your Amazon catalog will be matched with your Commerce products.
Default the handling time for new listings on Amazon: Using this feature will enable you to specify a handling time for the condition type you select.
Identify listing conditions based on Commerce attributes: The Commerce attribute is the value that Magento uses to determine which price conditions should be applied to an item. For example, if your product has a price set to 20% off, but your Amazon listing has an attribute for this same product with a price set to only -10%, Magento will match the condition based on the Commerce attribute.
Describe each condition type in seller notes (optional): use this feature to add notes that describe the condition of a product in your Amazon listing.
Check out recommended listing improvements: this feature offers an overview of how to optimize your Amazon listings based on your catalog feed.
4. Order Management And Customer Service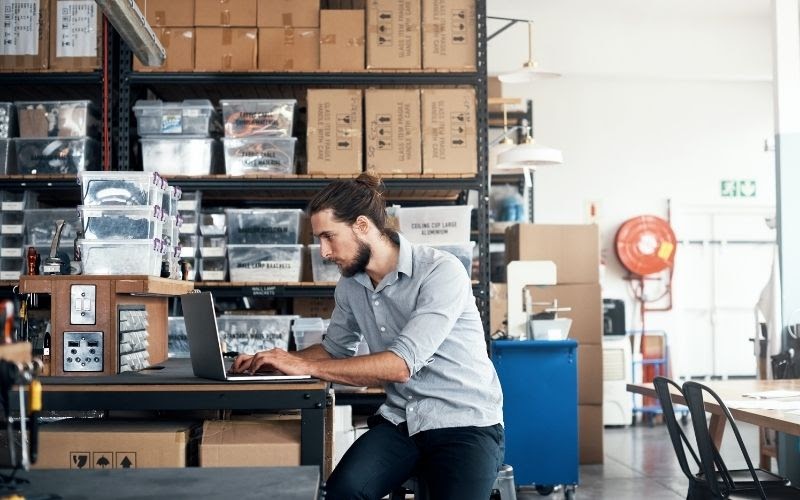 Work with Amazon and Commerce to process orders: it offers a suite of comprehensive solutions for merchants looking for an easy way into this increasingly competitive marketplace, including management tools for order processing and simplifying life-cycle event tasks like inventory updates and shipping notifications.
Sync Amazon orders with Commerce: with sync, businesses can mark all the orders at once without worrying about anything arriving too late. As a result, syncing their order data will give them consistent data for managing your inventory and customers across all platforms.
Import and manage orders from your Commerce website stores through Amazon: you can set up an account on Amazon and import orders from the business site into Amazon inventory management.
Check, cancel, and ship orders from either Amazon or Commerce: Retailers can choose to handle all orders as retail, which means they process and ship themselves. However, if they need an Amazon FBA warehouse to take all charges, Amazon handles shipment and delivery on the retailer's behalf.
Create a custom status within Commerce based on the Amazon order status (optional): Three possible statuses are "Processing," "Shipping" and "Complete", you can assign each of these to different orders and groups. When an order is in one of the three statuses, you will be able to promote that order with a custom status such as "Started delivering" or "Coming soon."
Resolve order errors and connect with customers by viewing and managing order errors: you can view the errors that have been made for all of the orders in one place. It also allows you to send messages directly to customers who have placed an order with error messages.
Order cancellation with a reasonable response: this feature lets you cancel a sold order, and the response from Amazon will be based on the reason for cancellation. When an order is canceled, you can set up four basic responses: "Cancelled upon request," "Out of stock," "Customer canceled order," and "Back-ordered."
See your Amazon order history: this feature will enable you to view your Amazon order history, including orders that have not yet shipped, shipped orders, and the status of your refund requests.
5. Reporting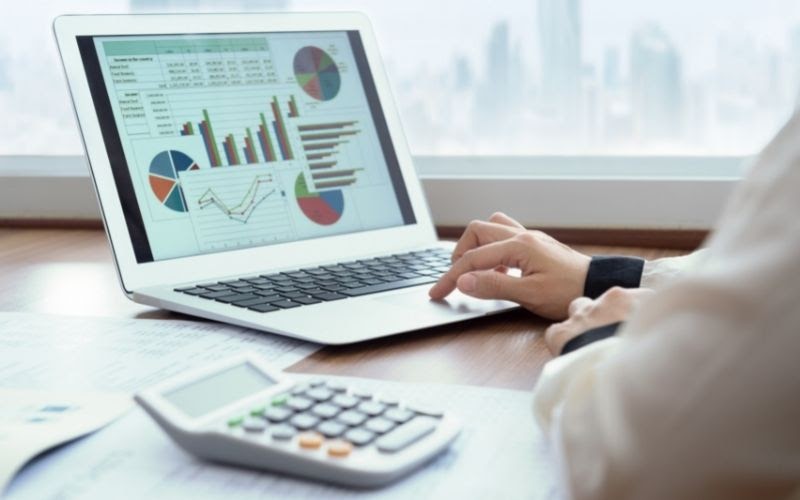 Amazon Sales Channel Magento 2 reporting features empower sellers to understand better product performance across multiple devices and regions. Using several reports, Amazon provides a deep understanding of how a product performs in its various locations. With this information, sellers can better determine how to improve sales or optimize sites to increase their bottom line.
In addition, this system has an intuitive interface, and businesses can see how many products in each channel are selling and even plot the progress in real-time with charts and graphs. You also gain plenty of helpful features, such as exporting data in CSV format, measuring retention rates, and more.
6. Support For Global Sales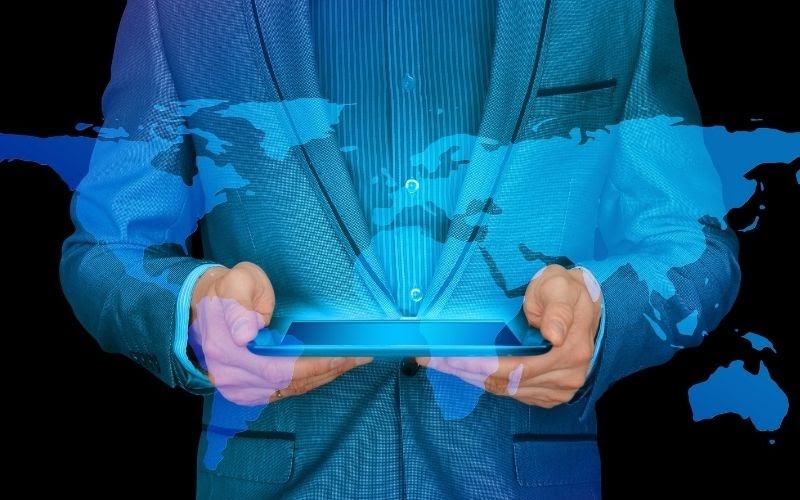 According to Amazon, sellers are now able to create international sales channels without having to close down any of the existing ones, and you can manage all of these channels at once. This feature reduces operational complexity and saves business owners time and effort when managing global operations.
The sales channel will help increase sales conversions because it simplifies the process from start to finish, from creating listings and payments to shipping purchase orders anywhere in the world.
In addition, with this feature, merchants don't have to ship their inventory to different foreign markets, which can get expensive because they don't know if those products will sell or not.
7 . Customer Management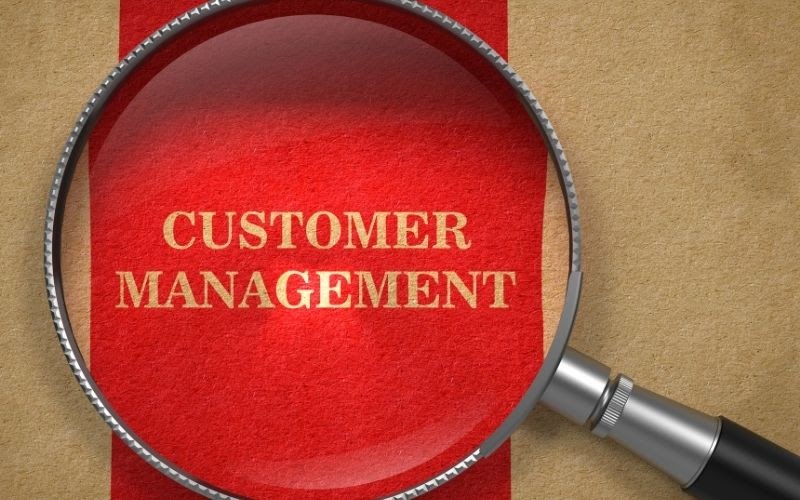 → Read more: Salesforce Customer Relationship Management: An Ultimate Guide
This feature was designed for sellers who want to manage the customer base, but it is excellent for anyone who wants control over their sales process on Amazon.
In addition, it provides record-keeping features that enable sellers with large orders that come in daily or weekly throughout peak seasons or peak periods when they need better inventory management and fulfillment services.
There are many features of the Amazon Sales Channel that help marketers create and manage buyer relationships. These include a few unique customer management features, such as:
The ability to automatically update critical stock levels, pricing, and availability on products through the channel
Customer management can configure flexible payment settings for each retailer or brand that retailers work with.
Customizable marketing tools that send emails to past customers, reminding them about promotions and new product launches.
Sales reports summarize revenue from each platform, so businesses know how much they have sold on Amazon versus other channels.
Best solutions for Magento Amazon integration
Magento is one of the most popular open-source e-commerce programs that allow for website customization. It's also one of the most complex, which means that it may be tricky for many Magento users to integrate with other sites like Amazon. But worry not! Here are some best solutions for the Magento Amazon extension: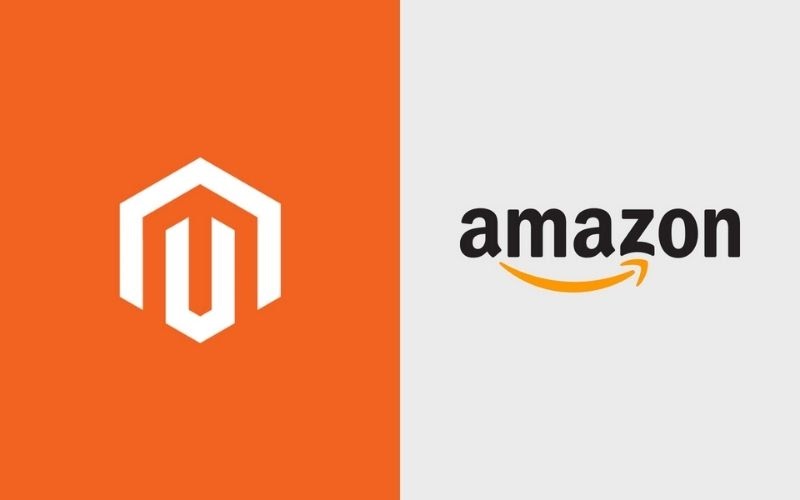 – Price: $39.99
– Description:
Magento Amazon integration is an extension created by Amazon to help move merchants' inventory to Amazon's FBA storage and fulfillment center. Orders made on the Amazon platform are fulfilled by sellers who use the software, removing the burden for sellers of fulfilling orders directly with customers.
This system allows users to create, optimize, and manage products across the full spectrum of channels. If businesses are looking for a way to build their e-commerce site on Amazon's platform, this tool provides an easy-to-use suite of features to enable them to do just that. It includes all the tools merchants need to build Commerce Web Services pages and manage product information in bulk.
– Highlighted features:
Merchandise products from Amazon to sell on eBay or other channels.
Automatic order fulfillment when making a sale in the shop without manually creating an invoice in Magento.
A real-time feedback system gives buyers a faster and more convenient way to leave feedback after purchasing via email or the seller's website.
Easily integrate in-store inventory with Amazon listings to fulfill orders made on Amazon.com through the Fulfillment by Merchant (FBM) program.
Sync products, listings, and prices across channels for consumers to search straightforward for information about products.
Support multiple currencies using the currency conversion tool.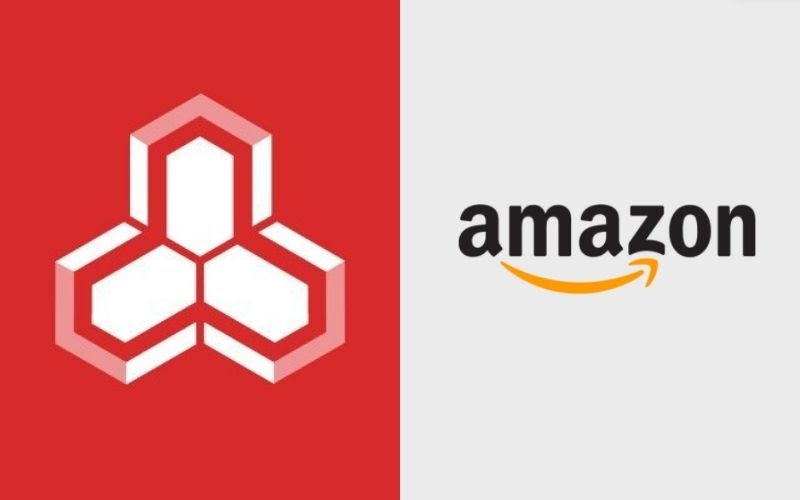 – Price: $299 (Standard) – $599 (Professional) – $1799 (Enterprise)
– Description:
Mag Manager is among and most comprehensive Magento Amazon integration and management solutions for Magento. This system enables Magento merchants to manage account data in one central location, stay on top of product changes, and react to changing market trends.
Moreover, close collaboration with the global leader in e-commerce for merchants enables offering a level of customer service that substantially exceeds industry standards.
– Features:
Create links between the online business storefront and Amazon Seller Central account to automatically import new orders from Amazon into the Magento system to manage inventory levels or process refunds.
Amazon now supports order fulfillment through third-party entities such as Ship-a-Dollars and UPS, saving time and resources.
Automatically synchronize products with Amazon's search index, manage inventory in Mag Manager, and generate URLs for products and collections so customers can create links and share them outside of the store website.
The 'Price Matching' section provides additional details on how Amazon can help customers reduce costs on products.
Further information:
In the future, Mag Manager is planning to remove Magento's dependency on using a third-party service that requires a monthly subscription. In this case, the extension will become a Magento module that adds Amazon data to the business store automatically.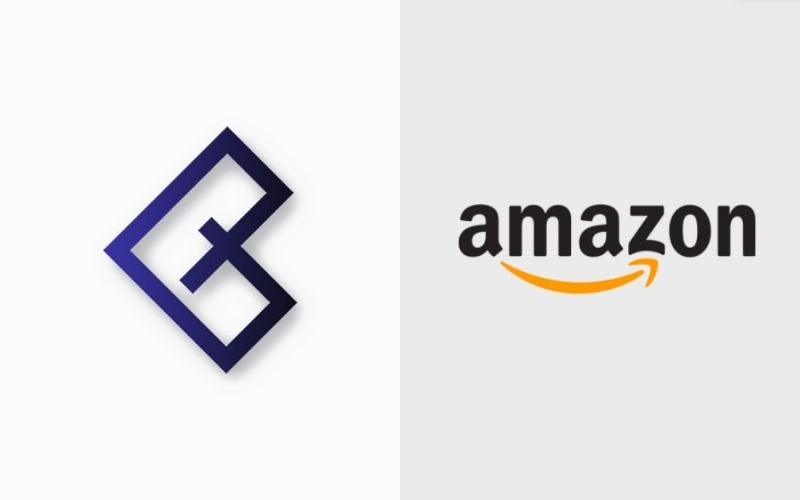 – Price: $0.99 for Individual Plan and 39.99 for Professional Plan
– Description:
CedCommerce is a powerful eCommerce solution provider for businesses and individuals that helps small and medium-sized companies compete with Amazon and other giant retailers.
This system enables users to create unique identities and tailor product catalogs with customer-specific data to establish robust marketing strategies.
The technology also allows companies to scale up inventory, increasing sales while reducing the cost of production, making it possible for business owners to create products quickly without costly overheads.
– Features:
Support retailers integrate Amazon Prime shipping instantly with a single click.
Help retailers keep track of inventory levels across multiple stores from one dashboard.
Let retailers sell inventory across various platforms with ease.
Provide retailers with industry-leading reporting and analytics.
Save retailers' time by automating inventory updates.
Make sales reporting easier by providing sales reports in real-time.
Serve retailers generate more sales by giving detailed competitive analysis.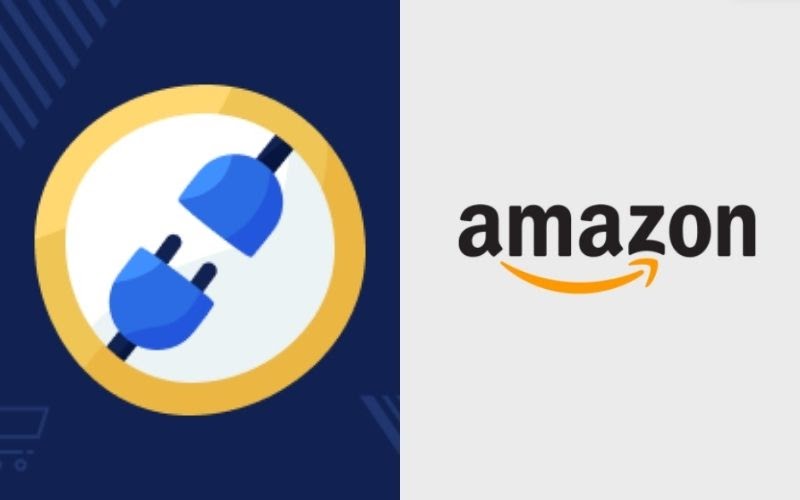 – Price: $199
– Description:
Webkul Store – Amazon Connector for Magento 2 is a powerful integration tool for Magento 2 eCommerce store owners. It will automatically sync marketers' products on Webkul Store with product listings on the Amazon store.
With this app, businesses can easily manage daily tasks by syncing products from one place to another. In addition, this app provides retailers with powerful options for setting up an affiliate program to increase sales without any additional work.
– Features:
Sell online and offline – be part of the world's largest marketplace, with complete compatibility with the business's current website and marketing strategy; they can also sell through our third-party sales channels like Shopify and WooCommerce.
Increase brand visibility – be found by customers searching on Amazon either on the website or mobile app who then convert into sales.
Reach new customers – discover hundreds of millions of shoppers on Amazon, with up to 80% off products visible never before to customers at the point of sale.
Simplify retailer's processes – benefit from Magento 2 Amazon Connector's extensive experience in eCommerce, including deep integration with Magento Marketplace, order fulfillment, and customer service. It also offers account setup services for retailers to focus on growing their business.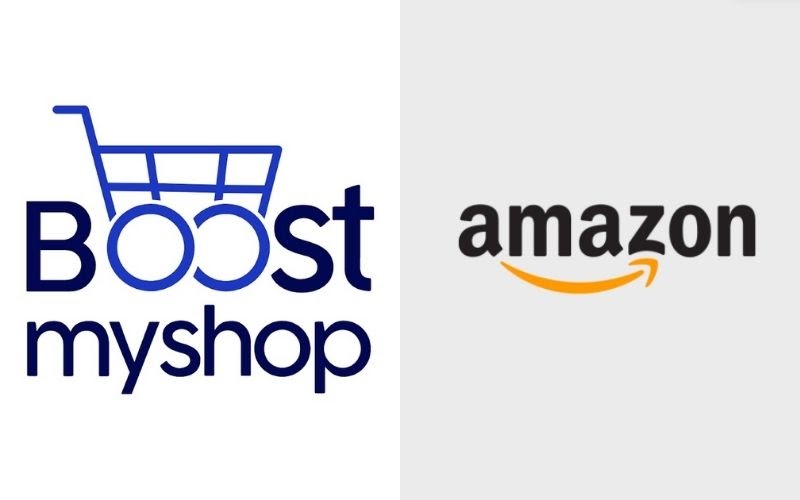 – Price: €649 ($758)
– Description:
The Amazon MarketPlace Connector for Magento 2 helps businesses boost online store's search rankings on the Amazon marketplace by monitoring changes to the products offered there. The extension will identify new items or price changes, update retailers' details in their store, and notify them of any matches found during daily searches registered with it.
– Features:
Automatic calculation of shipping costs by using either dimensions or weight for each product; inclusion of product images in search results; and linking items to other sellers on Amazon if the seller does not sell the product.
Provides enhanced functionality into Magento 2 through its Amazon Marketplace Connector module, which allows businesses to sell items across multiple online commerce platforms.
Enable business to detect and prevent duplicate UPC/EAN numbers, ensuring that business inventory remains clean and free of counterfeiters.
With the Stock & Prices Update feature, businesses can update store inventory with live prices from Amazon.com and set pricing. As a result, retailers can now sell a wider assortment of products to a larger audience with a single storefront that reaches customers globally.
Wrapping Up
Whether you're looking for an extension that allows your business to quickly increase its ranks on the Amazon Best Sellers Lists or one that helps you sell products across different online marketplaces – there's a Magento 2 Amazon integration extension for you. Each option has its own unique selling proposition, and we're confident that whichever extension you choose will be able to help your business grow.
Best of luck with your new Magento 2 store! And if you're looking for some additional support or assistance in getting your site up and running, check out our Magento Consulting Services.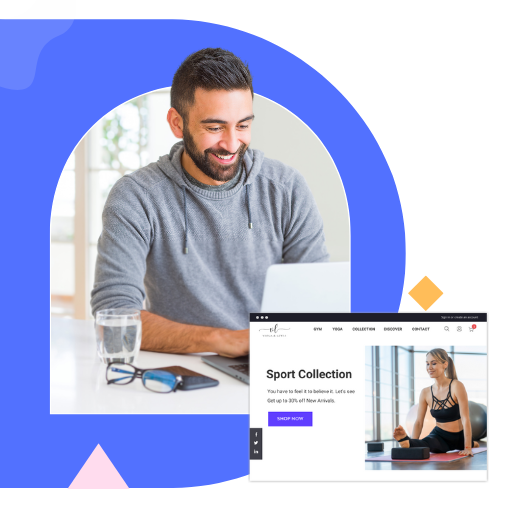 Optimize Your Magento Store With Powerful Extensions
Looking for fast, efficient and well-coded extensions to build or optimize your Magento stores for sales boosting? Then visit Magezon website and grab necessary add-ons for yours today!