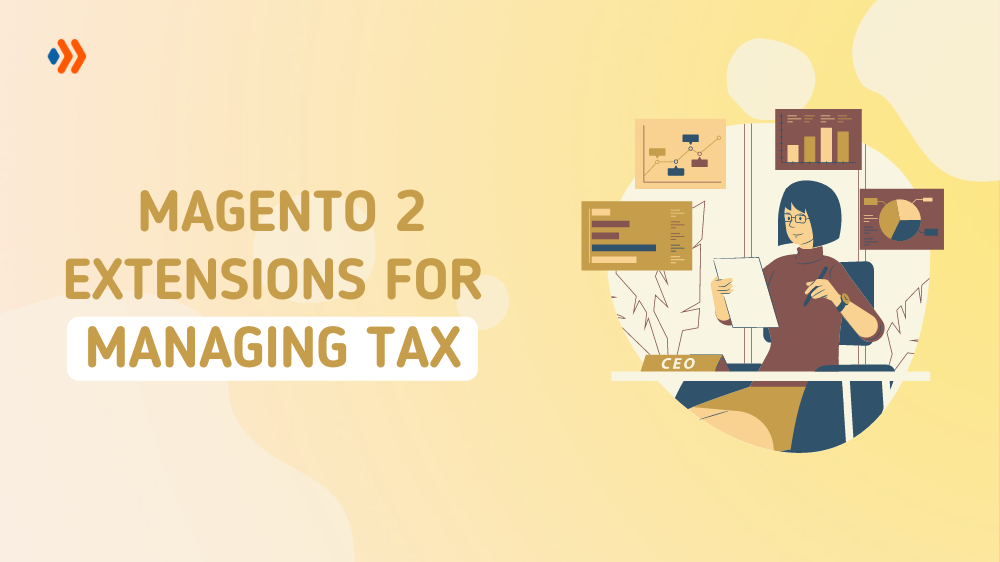 In a previous guide, we went into details about everything you need to know about Taxes. But in this article, we are going to see how you can leverage some software extensions for tax to help you best manage sales tax rates.
Depending on your market, select one or more from these Magento 2 tax extensions and successfully manage your business. The greatest software to streamline all eCommerce tax issues linked to taxes will be found in this article.

Price: Free
Description: Taxjar promises to deliver new tools to every e-commerce store by becoming a Magento Premier Partner. One of them is a tax extension. With this extension for tax, you can save a lot of time by using the free tax module to calculate sales taxes automatically. Furthermore, customers can also see the state, country, and city sales taxes that have been collected and owed to them.
Features:
Calculation of sales tax via computer
Simple to set up and utilize
Customers can classify their sales tax.
Support for several channels is available.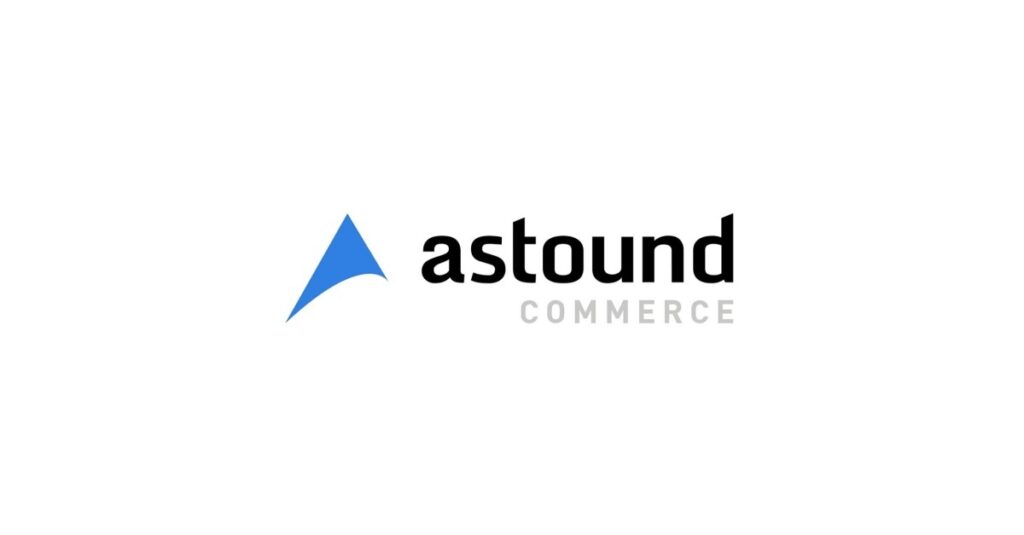 Price: Free
Description: With the aid of Astound's Tax Extension, you won't have to manually update the sales tax computation, saving you time and money. Therefore, it's time to choose a method for calculating sales tax and managing exemption certificates that is quick, simple, and accurate.
Features:
Automatically calculate sales taxes in real time.
They're simple to integrate into any other extension.
Allow for correct address verification.
The entire procedure is carried out automatically.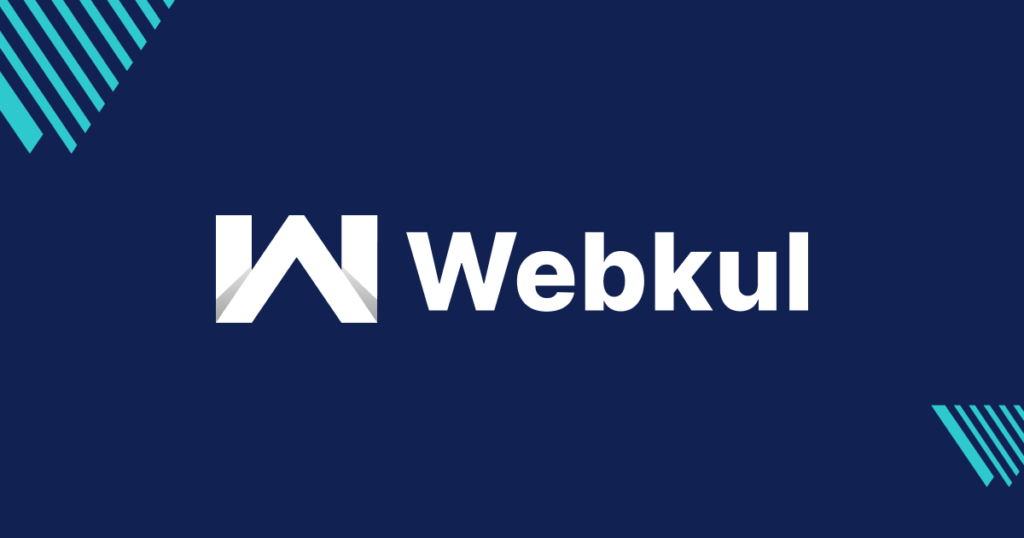 Price: $199
Description: Webkul's Tax Manager addon is a fantastic tool for sellers to manage their tax rates for their products. Aside from that, this module allows sellers to create tax rates for their regions and manage tax rules based on customer tax class, priority, and sort order.
Features:
Allow sellers to calculate tax rates based on nation, state, and zip code range.
Allow vendors to enter a tax rate identifier.
Producing tax rules is simple.
Allow sellers to choose the priority and order for the tax regulation that has been generated.

Price: $79
Description: The Tax Manager plugin, created by Zestard, allows business owners to handle taxes for all products at the state, country, and city level. You can use this feature to assign different taxes to products dependent on shipment. Assigning taxes is simple and quick with this module, thanks to the configurable admin panel. Aside from that, you can use this tool to create new states and apply taxes to things that fall into specified categories.
Features:
Tax Manager's setting is simple, and it allows administrators to manage the global-default tax for all goods.
Managing country and state is simple and straightforward.
From the admin panel, enable or disable Tax Manager.

→ Read more: Understanding The Basics About Vertex Tax
Price: Free
Description: One of the major addons in the tax planning and management system is Vertex's Magento 2 Tax Extension. It has a number of useful features, including the ability to automatically update tax rates. You won't have to spend as much time manually updating them. This application also allows you to create tax rates with a single click.
Features:
Calculate sales taxes automatically and with precision.
Ability to keep the exemption certificates up to date
Include discount and coupon codes for the process.
The ability to check addresses in order to assure more precise taxation and shipping operations.

Price: Free
Description: Exactor has created an evolutionizing sales tax compliance Magento 2 Tax plugin. It's an excellent tool for managing sales tax calculations, including record keeping and tax processing. This is a safe and dependable method that can help you save hours of time managing your business. It's past time for you to integrate the Free Tax extension and take advantage of all of its features.
Features:
Calculation of sales tax via computer
You can create the customer exemption button
Interface that is easy to use
Simple to set up and configure

Price: Free
Description: Almost every store owner faces a significant issue in resolving the tax. The Classyllama Magento 2 Tax addon is the quickest and most convenient method. For store owners, it enables them to automatically compute and manage sales calculations. Hence, store owners will have more time to manage their business. Install it right now and feel the difference!
Features:
Allow for correct address verification.
Calculate the taxability of a product
The sales tax is simple to calculate and report.
Interface that is simple to use
Simple to set up and configure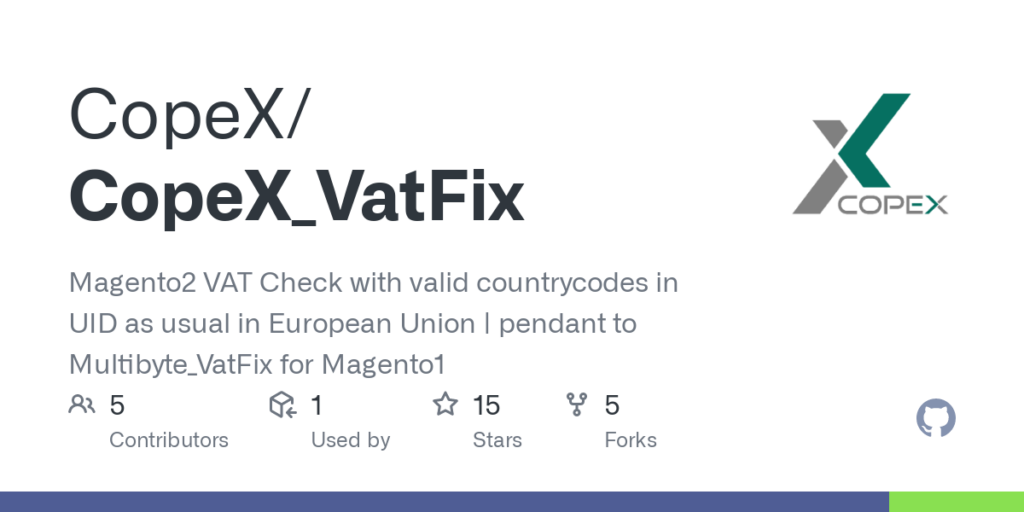 Price: Free
Description: VAT Validation With Country Codes by CopeX GmbH is a Magento tax extension that allows you to modify the behavior of VAT ID validation. Thanks to the extension, you can validate the VATs by supplying the VAT country code. To be more explicit, this data will be given to the Validation Service to produce a VAT ID validation after concatenating the ISO-Country Code and inputting the VAT. Furthermore, this plugin has the ability to update a customer's group in terms of a valid VAT ID. It is particularly beneficial to EU-based businesses.
Features:
Validation of VAT IDs also included VAT country codes.
For Greece and the United Kingdom, use automated customer group assignments.
By altering Magento's validation behavior, you can now enter a whole VAT ID.
Change a customer group's VAT ID to one that is valid.
Use the VIES validation service to help you out.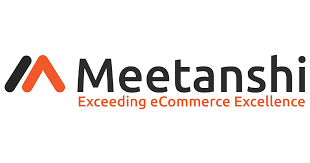 Price: $190
Description: GST India by Meetanshi is a Magento 2 extension that calculates and applies Goods and Service Tax (GST) automatically. The GST is calculated in this extension based on the store's location and tax rate slabs for its products. Admin can quickly display GST bifurcation in order papers such as invoices, shipments, and credit notes. The module will be updated on a regular basis to ensure that it is always up to date with the latest GST guidelines from the Indian government.
Features:
From the frontend, add the buyer's GSTIN.
Set and display the product's sale prices, which might include or exclude GST.
Set a minimum product price at which the GST rate will be applied.
Calculate and add SGST, CGST, and IGST to Magento order subtotals automatically. Export GST orders report in CSV format.

Price: $190
Description: VAT Exempt by Nagpur Soft Embedded Technology Pvt. Ltd.'s is a tax extension that allows you to avoid charging tax on certain products. It is especially advantageous in countries where VAT is levied, such as the United Kingdom, Malta, the Bahamas, Ireland, and so on. It allows the administrator to adjust the VAT status (Enable/Disable) for VAT-exempt products. You can also customize the messages for the VAT declaration form in the admin. On the order detail page, you can see the declaration that has been filled out.
Features:
Maintain the status of each product's VAT exemption.
If a VAT-exempt goods is in the shopping cart, the VAT declaration form will be displayed.
If the VAT exempt option is unchecked, automatically charge VAT on exempted products.
When creating an order, check the VAT exempt box.
Activate or deactivate the VAT exemption module.
Conclusion
In conclusion, Magento is unquestionably a behemoth in the eCommerce business, and dealing with tax in Magento can be troublesome for certain businesses. With that in mind, extensions for tax are a must if you want to prosper in today's competitive market. That's why with these Magento tax extensions, you can gain a variety of uses for you to give your eCommerce store an extra boost, especially in tax management.
At Magezon, we provide many fast, efficient yet affordable Magento extensions that can help you optimize your store and win sales. So visit Magezon to pick ones for yours!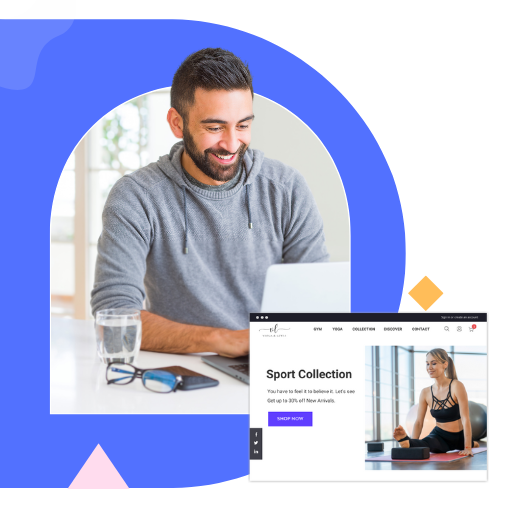 Optimize Your Magento Store With Powerful Extensions
Looking for fast, efficient and well-coded extensions to build or optimize your Magento stores for sales boosting? Then visit Magezon website and grab necessary add-ons for yours today!