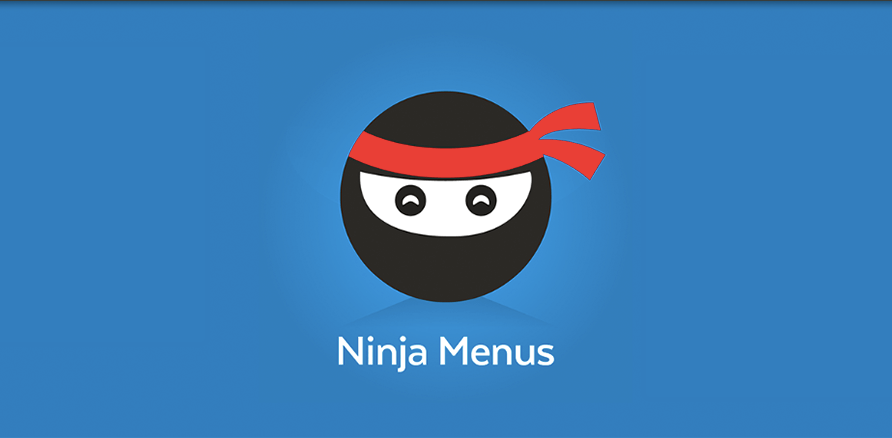 A clever owner will never let his store look like a mess of stuff. However, as you add tons of products and services to your store, the traditional Magento 2 Mega Menu cannot deal with them all at once as well as display them in an easy-on-the-eyes way.
Besides, our smart customers today would like to shop at trusted sites. A trusted site means it gets fame, it gets the trust from customers and it's easy to look around. Hence, the website's menu is absolutely a key element deciding its value. If your menu doesn't help your customers navigate around your store easily, the bounce rate will get higher.
If you are facing these above problems, let us show you how Magento 2 Ninja Menu helps make it over in an EASY & CREATIVE way. Now dive in to see.
Why Do You Need a Magento 2 Mega Menu on Your E-Store?
Without the help of Magento 2 Mega Menu to enhance customer's experience, your store will soon be a mess. No one wants to be stuck in your store with a wide range of products and has no idea where to go, what to look for. Soon after, they will get tired and leave your site without coming back. It's time to organize and structure your store with Magento 2 Menu Extension.
We guarantee our Magento 2 Mega Menu will absolutely boost your sales. By affording ease of navigation to your site, Ninja Menus also add clarity to the content. Besides, Ninja Menus offers customers with a fully displayed menu linking everything from this to that. As a result, your customers can't help clicking and dicking around your site to discover all your products.
As it comes to the SEO issue, we get familiar with "mobile-first" website design. We also consider navigational strategies for big-site SEO. Furthermore, we deeply know how important a fully responsive website is. With our Ninja menus, your customer now can browse through your site easily no matter which device they are using. It's such a wonderful way to enhance customers' experience in order to boost your sales. In addition, to make it faster, we support cache that helps improve your site loading speed. No scrolling anymore, any product will be visible at a glance.
1. Ninja Menu Is Easy to Use
Firstly, our Magento 2 Mega Menu supports Import stores categories function that helps you create a typical menu in next to no time. No need to type and create a single category, just one click can help you add all the menu system, then edit or reorganize the items.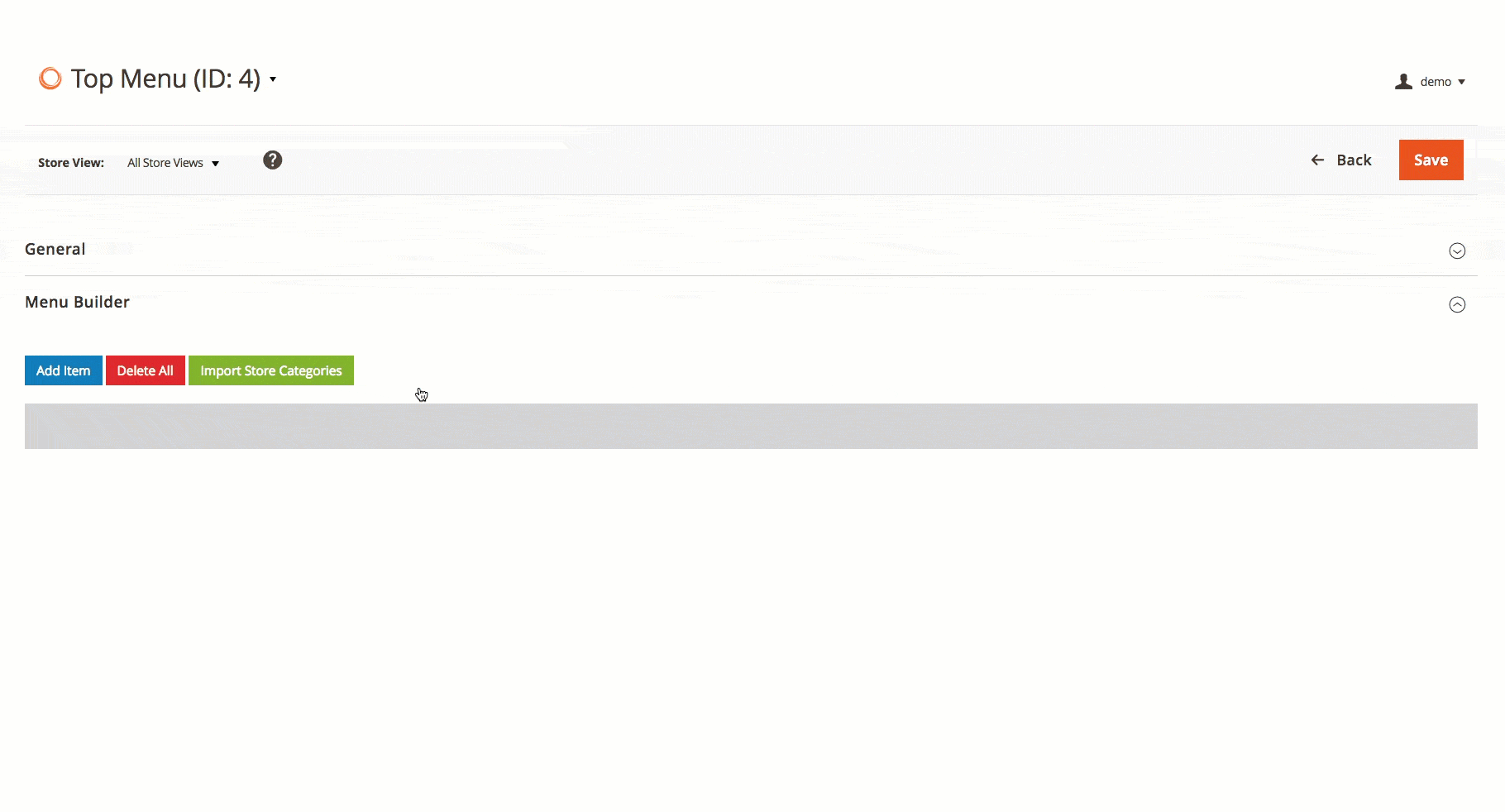 Secondly, our drag & drop intuitive interface lets anyone arrange items in menus without any technical skill.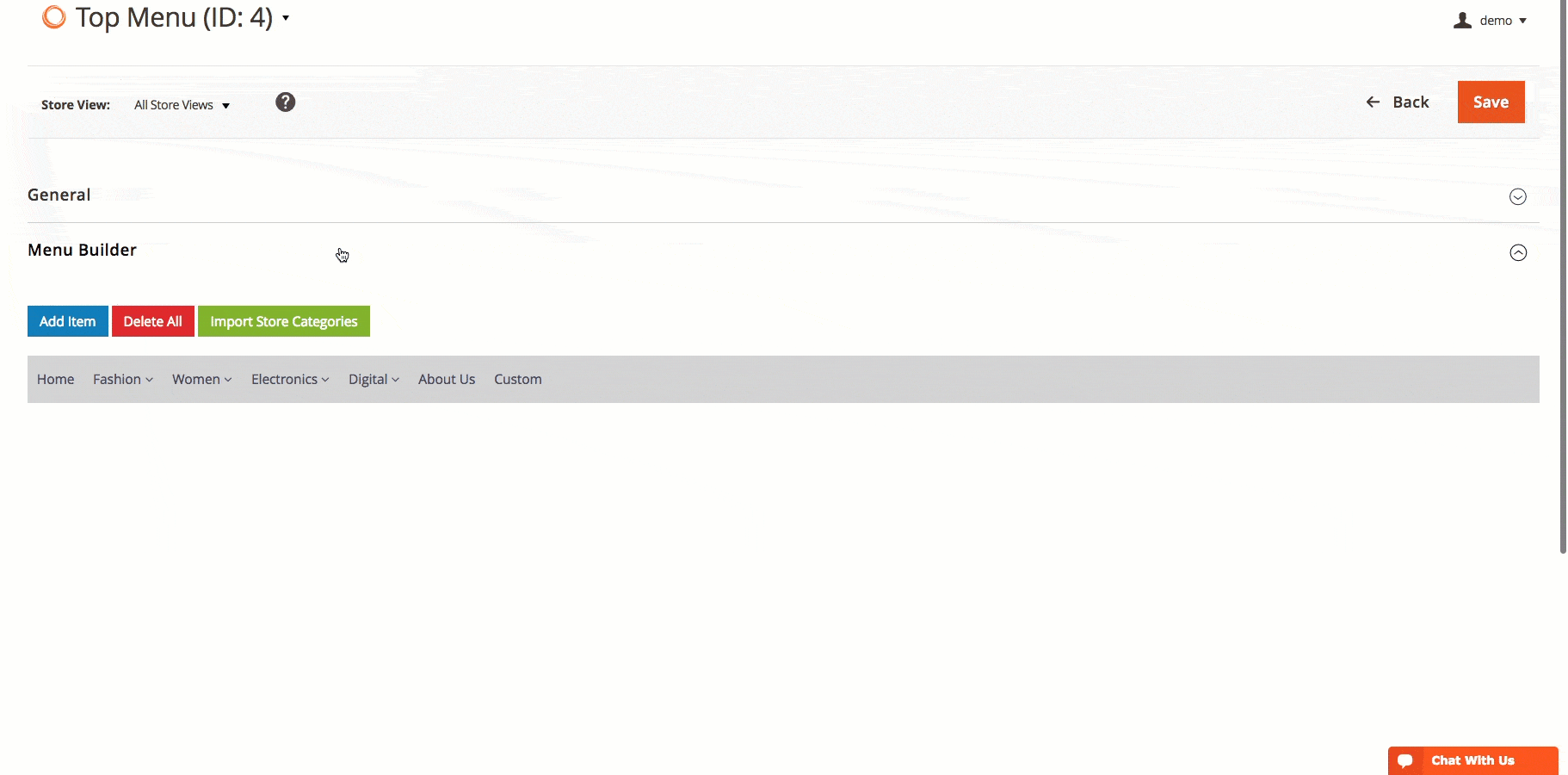 Third, no programmer or coding skill required. Change the position of the items, assign images or even change the menu type just by using your mouse. It's now easier than ever to make your own menu in your style, right?
2. You Can Freely Design Your Menu
First, design your menu freely with our 7 additional elements, no need to worry about your menu's appearance anymore. You can add an image or change the submenu's color that shows off your products, get the customers attention at first sight.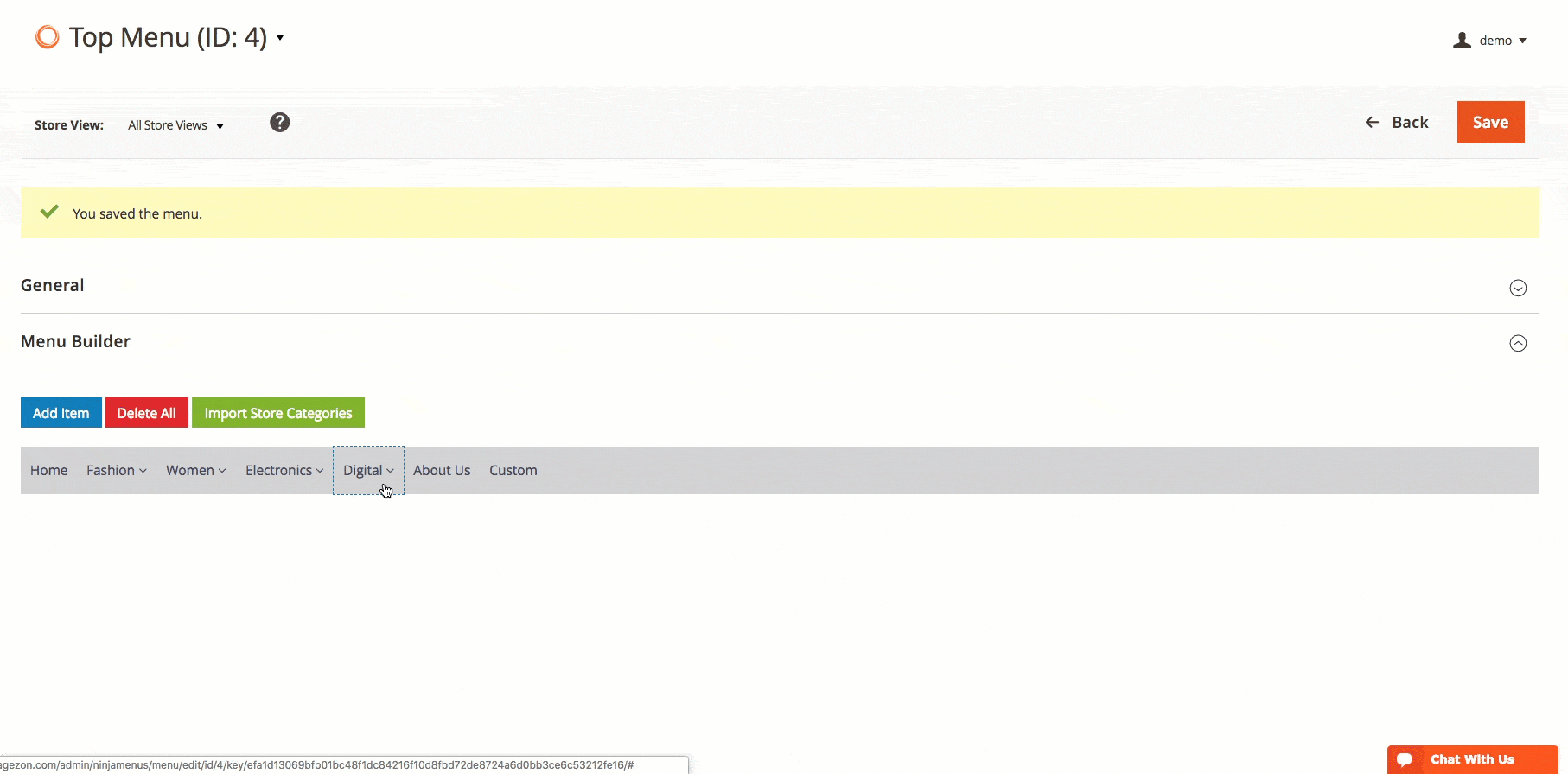 Secondly, choose your menu types just by clicking on existing options of the drop-box, the settings will be applied for the storefront at once. Do anything to make your site unique and attractive. No waiting for long, just click and tick to choose your own style.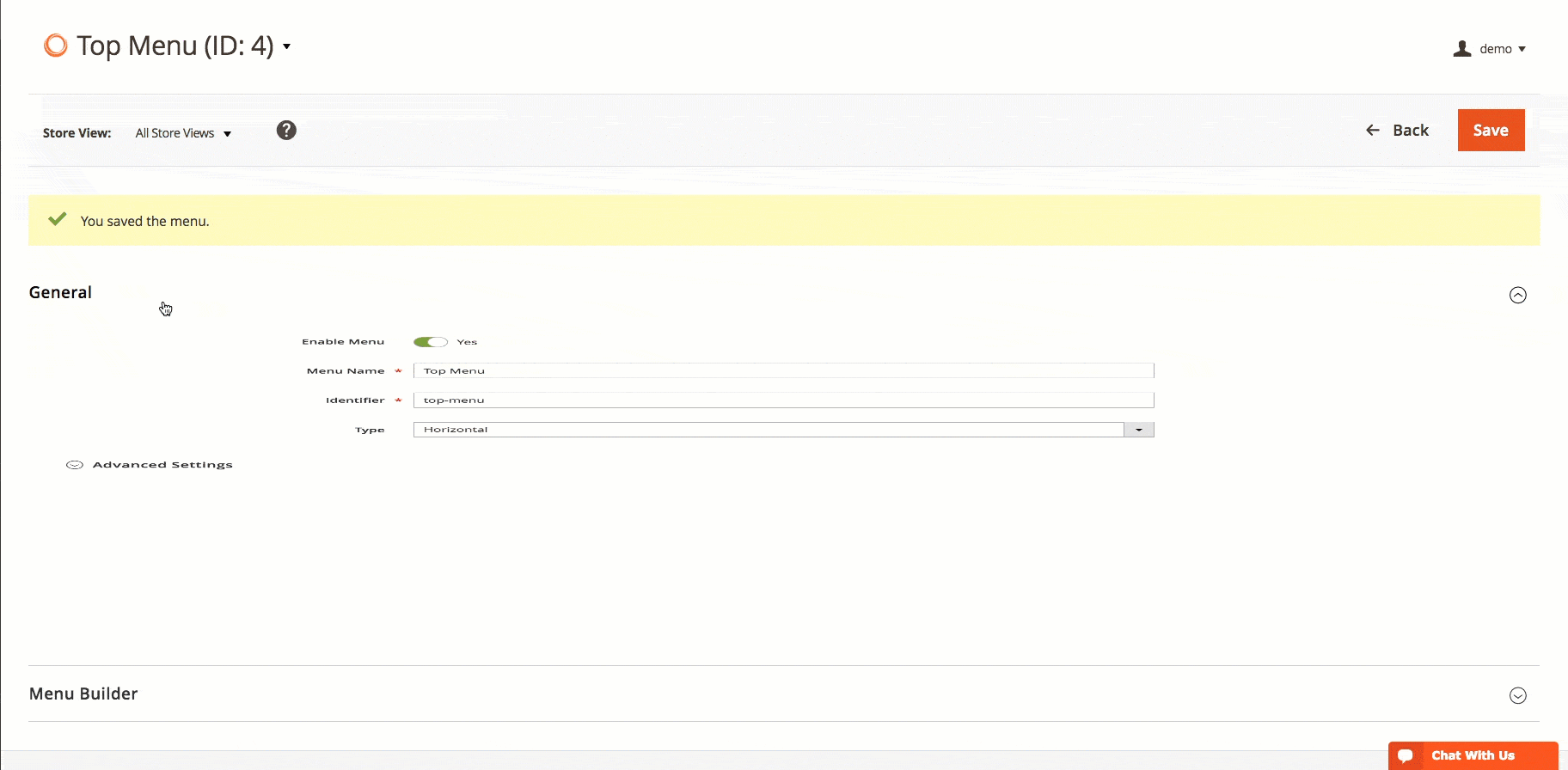 Last but not least, the multi-language function also lets you make your website more accessible. Change your store view by clicking on the language option in the list, then freely edit the categories inside with ease.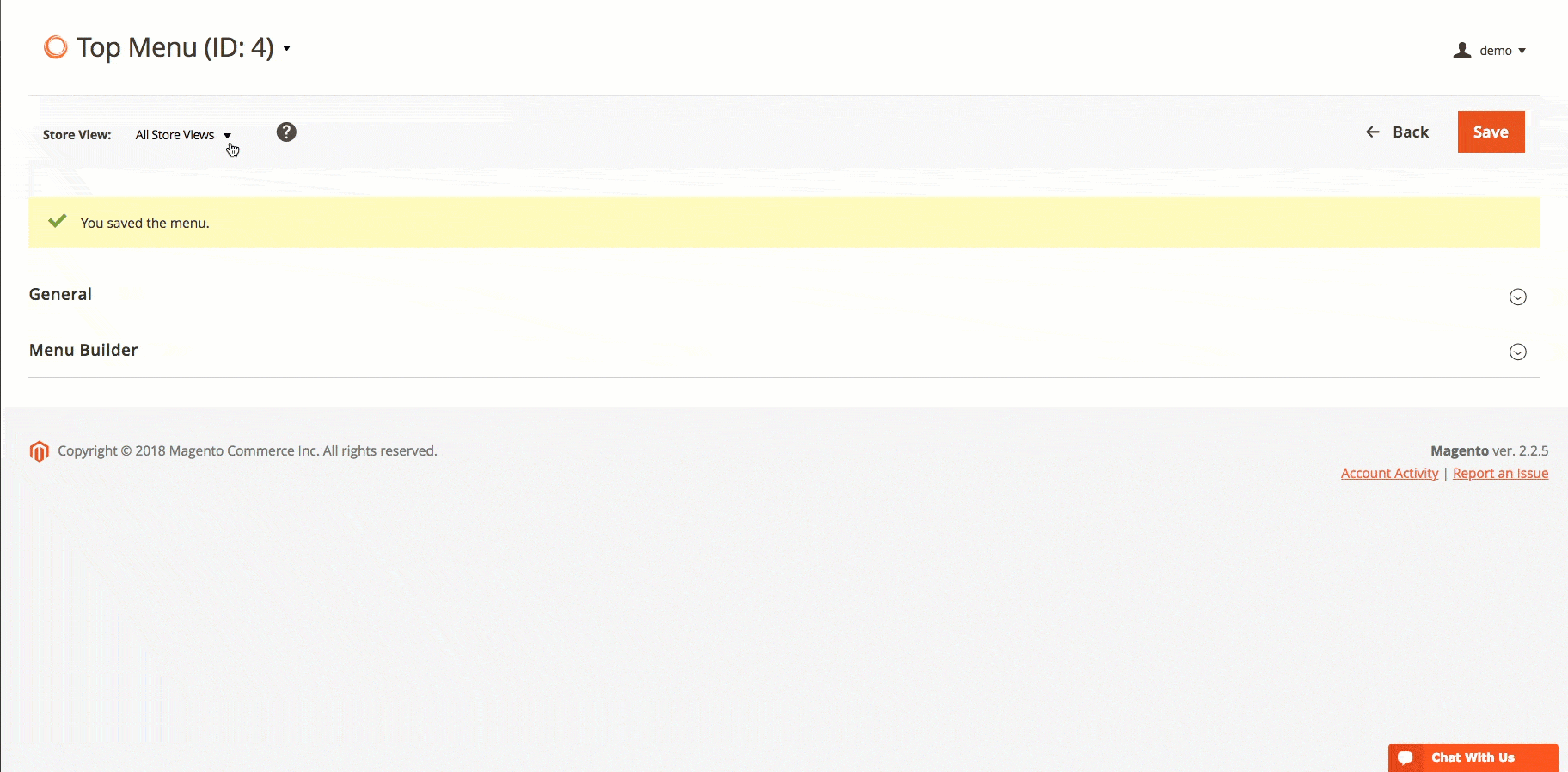 Conclusion
So, why do you keep hesitating? Explore our Magento 2 Mega Menu – Ninja Menus right now to save your website and to get special promotions this time!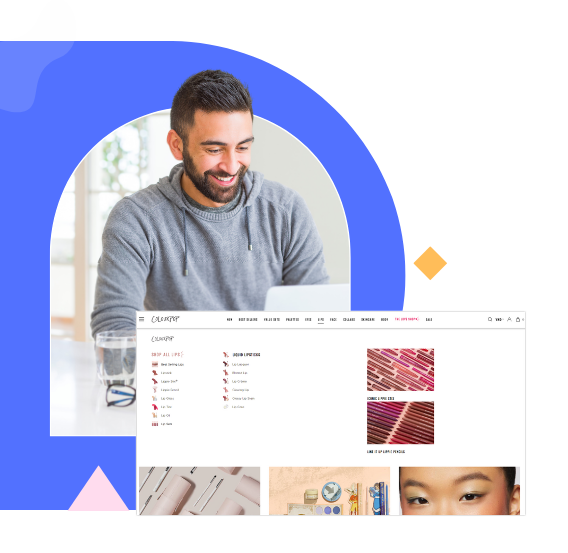 Try Ninja Menus FREE demo today
Quickly create well-designed Magento mega menus like a pro in a short time using intuitive drag-and-drop builder. No coding skills needed required.