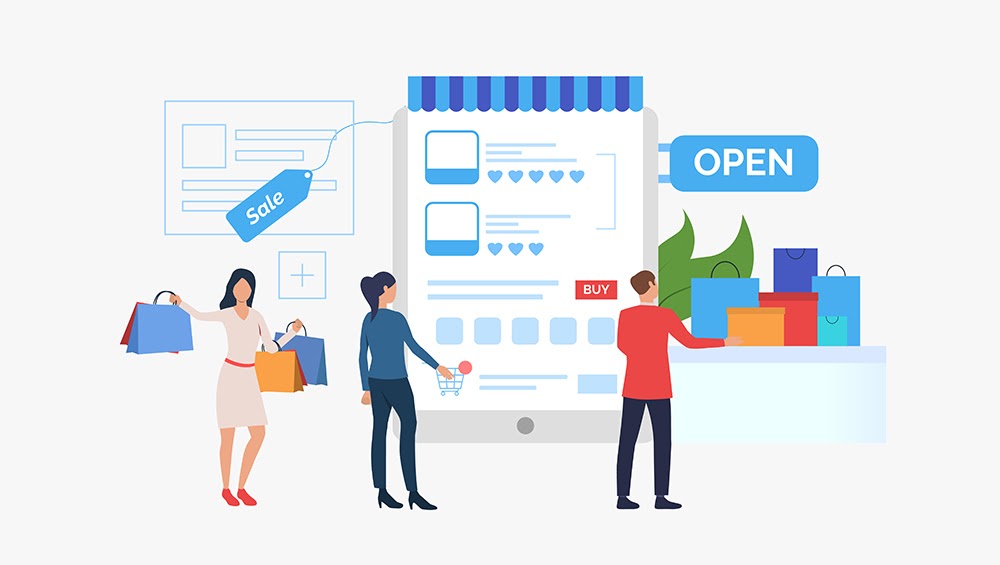 Facebook Marketplace is an excellent platform for anyone passionate about business. Especially someone who wants to increase engagement with their products and customers. With just a few simple steps, you can create your own online sales channel utterly free of charge and earn profits directly from this digital marketplace.
What are you hesitant about? Read the article below to learn how to use Facebook Marketplace and how to sell on Facebook Marketplace. Lastly, what are the best-selling items on Facebook Marketplace right now?
Benefits of Selling on Facebook Marketplace
Facebook Marketplace is a buy-and-sell platform built within Facebook. Think of it as Facebook's eCommerce platform, such as WooCommerce or Magento (Adobe Commerce). So, what are the advantages of using Facebook Marketplace to purchase and sell?
Provides an Easy-to-Use Mobile Version: When you're on the go, Facebook Marketplace couldn't be easier to utilize. A new button in the center bottom of the Facebook window on a mobile device will take you to the marketplace.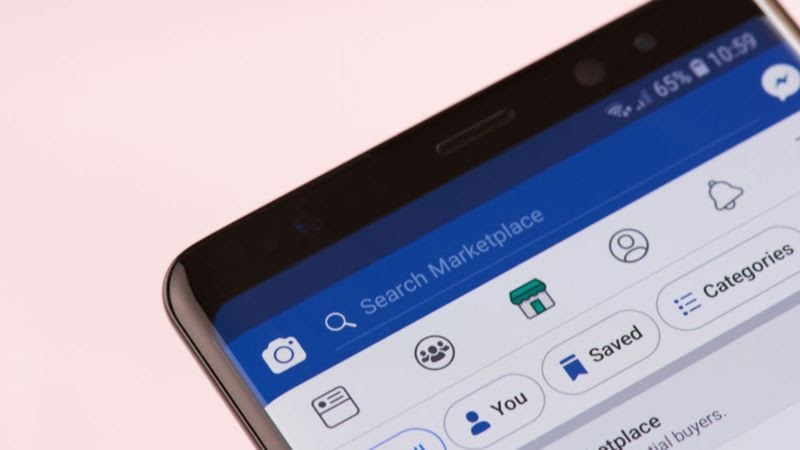 A simple posting in four easy steps: Don't waste time fretting about how to publish goods on the Marketplace. All you have to do is snap a picture of the item and upload it to Facebook. Then enter the product description and price, confirm location and category, and post!
Shows the product closest to your current location: Facebook Marketplace will display deals near your area automatically. This allows you to quickly acquire the product you want/your desired products. No matter whether your customers are looking for a new printer for your home office or anything else.
Browsing based on previous activity: Whether you're selling or searching for products on Marketplace, the platform's browser functions based on your browsing history. And it will show the items/products you have searched for before, saving you time in the long run.
It provides a browse-to-buy feature based on users' communities: The Browse to Buy function on Marketplace filters feeds of items that users may buy in their communities and groups.
Allows potential customers to interact with you: Facebook Marketplace allows buyers and sellers to communicate with one another through the comment section. As a result, you may be able to establish business partnerships with potential clients through the platform.
Establishes a trusted community: The buying and selling process is based on trust. It's because Facebook refuses to check products for sale on its Marketplace. This might benefit your company when it comes to increasing consumer trust and involvement.
Each listing can include up to ten photos: You may submit ten images per listing to Facebook. Make the most of it!
Offers a quick posting process to meet business needs: To save time, Facebook Marketplace allows them to post items quickly and easily.
Helps build local community relationships: Businesses may use Facebook's local Marketplace to build relationships with the local community. That's because this platform only shows products within a certain radius.
Allows buyers to send direct messages to sellers: Because buyers may message sellers directly on the Marketplace, purchasing arrangements can be sorted out quickly.
It doesn't take a cut of sales: Maybe you will wonder, does Facebook marketplace charge fees or cut off your money? Unlike eBay and Etsy, Facebook doesn't take a share of the earnings through Marketplace. It means more money stays in your company's pocket.
Allows you to communicate with billions of people: Using Facebook Marketplace would expose your items to millions of people worldwide. Because it has roughly 1.86 billion monthly users right now.
Prohibited Products on Facebook Marketplace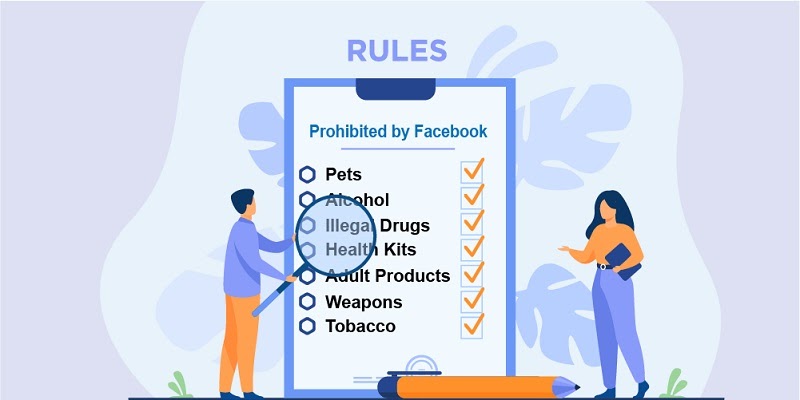 Due to violations of Facebook Marketplace's commerce and community standards policies, thousands of users were recently banned. On the other hand, most of us don't want to spend our time reading extensive pages of policies. Instead, we choose to move on without thoroughly reviewing them.
That's why we may fall prey to basic principles simply because we are unaware of them. So you must understand Facebook Marketplace rules and what items for sale on Facebook Marketplace are permitted and forbidden to avoid being locked off of the platform.
Prohibited Products on Facebook Marketplace
Illegal, prescription, or recreational drugs
Tobacco products and related paraphernalia
Unsafe supplements: Anabolic steroids, Chitosan, Comfrey, Dehydroepiandrosterone, Ephedra, Human growth hormones
Ammunition, explosives, and weapons
Animals
Adult products or services
Alcohol
Healthcare products
Real money gambling services
Products with overtly sexualized positioning
Subscriptions or digital products
Digital media and electronic devices
Real, virtual, or fake currency
Third-party infringement
Discrimination
Best-Selling Items on the Facebook Marketplace
You may wonder what the most sold products on Facebook Marketplace are. Here's a list of this platform's most popular categories and products.
1. Children's Clothes, Toys, and Furniture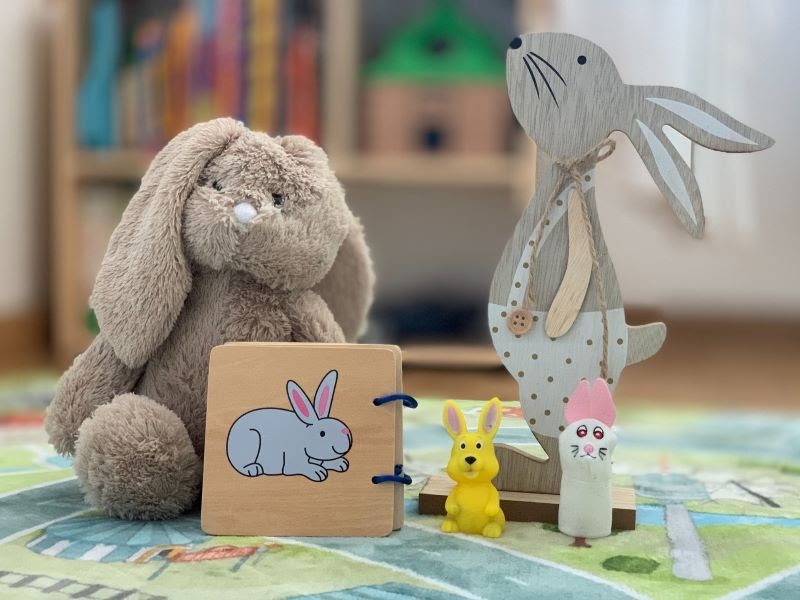 What products sell the most on Facebook? These are children's items, and the Facebook Marketplace store is also a great place for people who make/sell items for children.
If you have a specialty handmade item, then it's worth a try to add Facebook Marketplace to the list of your sales channels. For example, crochet stuffed animals for kids.
Kids Clothing: Clothing for children is the best thing to sell online. Selling baby clothing can help diversify your customer base because a child will grow rapidly, requiring many replacement items.
Toys: Selling toys is a fantastic way to supplement your income. Don't sell anything that is damaged or in bad shape. However, gently used toys may sell quickly on Marketplace, especially if you offer the customer a porch pickup option!
Wholesale Children's Clothing Accessories: Kid's clothing accessories are another wholesale children's fashion item to stock up on for the next season. You may offer a significant number of products to your consumers and still make a huge profit if you start wholesale.
Bath Toys: Bathtime can be a fun adventure for any child with a suitable bath toy. So, it's an excellent choice to import bath toys and sell them to parents.
Children's shoes: The size of Children's shoes, like their clothing, will grow with them. So you'd better consider selling this item on Facebook Marketplace.
Kid's books: Many parents begin exposing their children to books and stories while they are young. You can use this chance to introduce potential clients to children's books.
Smart toys: Many modern parents like to give their children exposure to smart toys to boost their kids' IQ. You'll need to run proper marketing efforts to sell these toys to this customer segment.
Children's Furniture: Children's furniture is always carefully studied by parents since it must fit their baby's size and ensure the baby's safety. If you have a reasonable budget, you can trade many goods like beds, cupboards, shelves, study tables, etc. If you just have a little money, you can start with affordable items like strollers and toys.
2. Accessories and Clothing
Accessories and clothes will never go out of style, and obtaining them is very simple. So if you're looking for a simple method to start a business, consider selling them! You can be sure to be ready if you have some time and a closet that needs cleaning. Here is some top of some best selling items on Facebook Marketplace: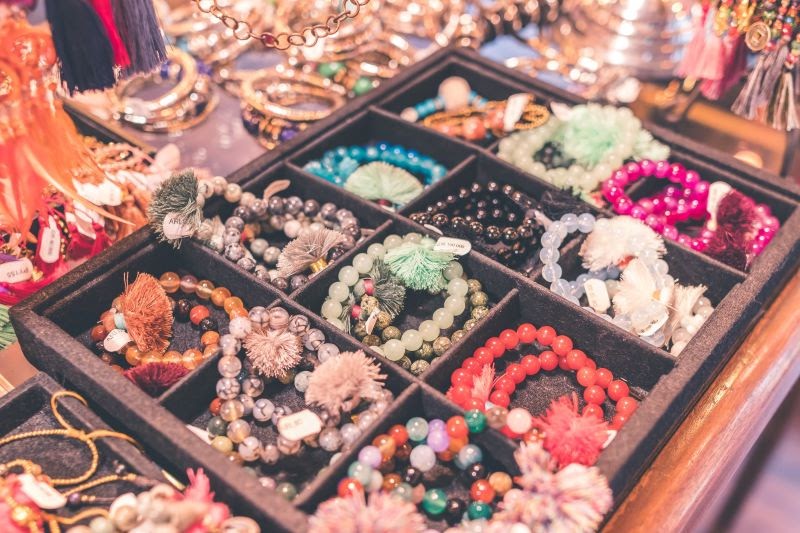 Clothes: Never go out of style! The garment industry is continuously on the cutting edge of fashion. Fashion trends often change because everyone's taste in clothes differs and because they are continuously evolving. Therefore, clothes have become one of the easiest things to sell. And you'll be able to make money by selling new garments or reselling stuff from your wardrobe.
You may wonder where and how to sell clothes on Facebook or other platforms. And our answer is using Facebook Marketplace, which draws many users, particularly young people who enjoy changing their looks.
Sunglasses, glasses: Individuals nowadays are more concerned with fashion and follow the newest trends. Glasses come in a variety of forms and sizes. And they are always changing to stay up to date with fashion trends. As a result, sunglasses and glasses are some hot-selling items among customers.
Shoes: One of the most significant accessories is shoes. It is walking assistance and a fashion piece that complements our clothing. So selling shoes on Facebook MarketPlace is likewise a specialized business.
Necklaces, bracelets, and rings: People's beauty requirements are rising these days. That's why necklaces, bracelets, and rings are in high demand. Why not sell your items to individuals in need if you have your own style. Or you always keep up with the latest fashion trends and know how to combine them?
Socks: Socks are a simple commodity to sell and import. Because a pair of socks is not very expensive, you won't have to invest a lot of money. And you won't have to worry about inventory because they are quite easy to sell.
Hats: A hat is a must-have accessory on hot, sunny days. Furthermore, you can sell hats if you know how to match a hat to clothing. Or even develop your own personal style and establish a brand for yourself.
Bags, purses: Bags and purses are very familiar and necessary items. They are not only useful for storing vital goods, but they also enhance people's look. So you should consider selling them.
Scarves: If winter is approaching, don't overlook scarves, a popular winter accessory. You may either import scarves to sell or produce your own scarves and start your own business.
Bikini: The bikini is another seasonal item you can take advantage of. If you plan to sell bikinis in the summer, you'll be amazed at how popular they are on those hot summer days.
Hair accessories: Hair ties, clips, combs, and manes, among other things, should not be overlooked. These are feminine goods, and only girls can comprehend their appeal. So why not try these items.
3. Electronic Appliances
Electronic appliances are the next category that has exploded in popularity. On Facebook, you can sell anything from old goods to new virtual reality gear. Here's a list of the best-selling items on Facebook Marketplace:
Phone cases: Everyone nowadays has a smartphone, so a cover is essential to safeguard their phone. Phone cases, as a result, become one of the most bought items. You may start a phone case business with little money and no inventory because they are inexpensive items.
E-sports: The emergence of eSports is part of a larger trend in online gaming. Domestic gaming, such as combat games and online racing sports, is expanding at 37 percent yearly, making it one of the hottest subjects.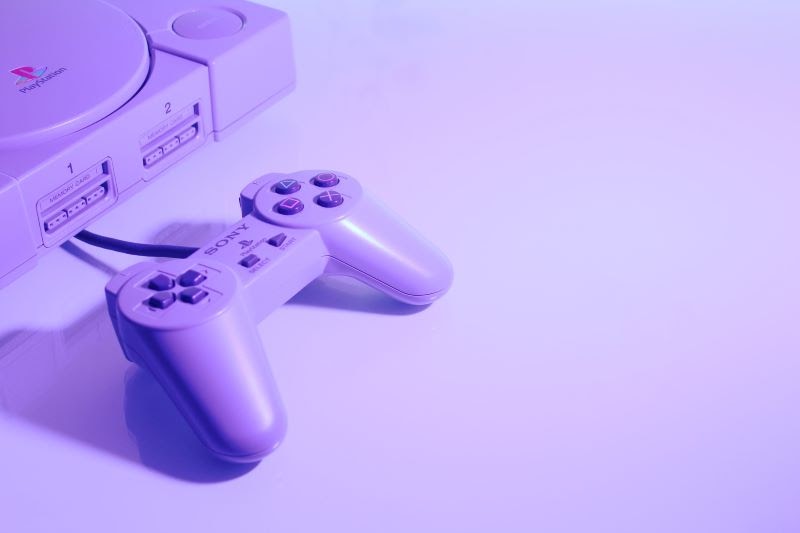 Headphone: Headphones have grown extremely popular in recent years due to the need for privacy. With a wide range of pricing, you may either start your business in an appropriate price category or build your own services for those with specific needs.
Laptop Skin: Laptop skins are one of the many trends that come and go each year, and they may help your business generate a lot of money.
Computer accessories: The mouse, keyboard, memory card, and RAM… are all popular computer accessories. With a wide range of user demands, you may offer a variety of items at once and generate a consistent income.
Music cassette: The music of the 1980s is popular worldwide. People are embracing old technologies and prefer to listen to music on cassette tapes rather than streaming services. And they are truly niche items to sell on Facebook Marketplace.
Smartwatch: Smartwatches have become extremely popular in recent years. They incorporate smart features and make life easier by linking to your phone. However, if you decide to deal in this commodity, you must be certain of your cash and the source of imports, as this is a pricey item.
Electronic speaker: Because of their widespread use, electronic speakers are also reliable. Electronic speakers come in various forms and costs and may be marketed to a wide range of customers.
Handy Fan: A handy fan is a popular tool in hot weather. These items have the advantages of being compact, easy to carry, and inexpensive. So you can count on them to start selling this item on summer days.
Heating Bag: The heated bag is the polar opposite of the handy fan. These are hot products to sell online, both literally and metaphorically. Thousands of heating bag goods can be sold in the winter, so what are you waiting for to import this particular product for next winter?
4. Home Furnishing and Appliances
Festival season has piqued anyone's interest. Potential buyers turn to internet shopping to furnish their homes with furniture, appliances, and household things. How to sell furniture on Facebook Market, and what sells best? The following are some of the best-selling items on Facebook Marketplace you should be aware:
Blanket: Blankets are top-selling items to sell if you want to offer a product with a large profit margin. During the winter months, people devote extra time to keeping themselves pleasant, and a warm blanket is a good choice to offer them.
Pillow: For us, a pillow is a must-have item. A comfortable pillow can ensure a restful night's sleep and a productive day. So let's try selling soft pillows to people who demand them.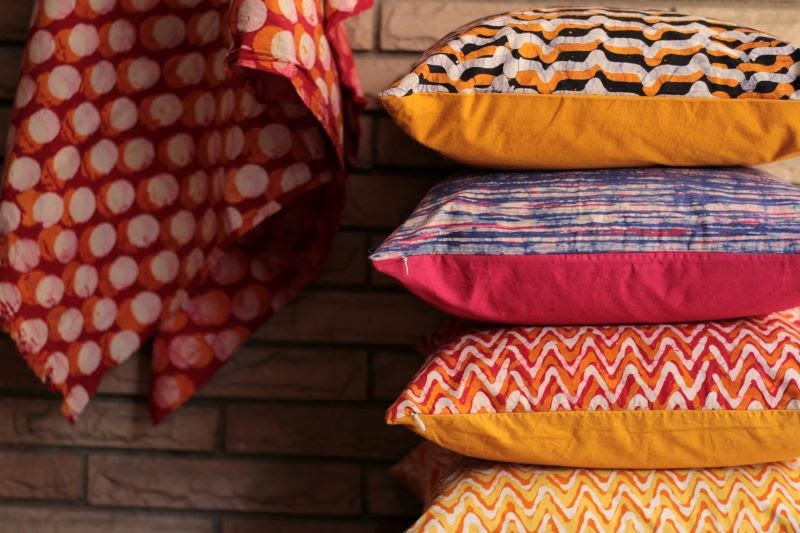 Kitchen furniture: The terms "kitchen furniture" and "dining room furniture" are some keywords that are becoming increasingly popular on Google trends. So you should plan to sell those products to anyone who wants to improve the appearance of their living environment.
Rugs: Rugs have recently become trendy. People are renovating their homes and making their places more hospitable due to the work-from-home trend.
Mirror: A mirror is a must-have item. Before walking out, everyone frequently has to check themselves in the mirror. As a result, this is an item that is both easy to sell and profitable.
Essential oil lamp: People these days tend to seek stress-relieving treatments after long days at work. And today's vital oil lamps are in high demand. It's not a terrible idea to start a company with an essential oil diffuser.
Bamboo-whisked cups: Bamboo-whisked cups have become more prevalent in the world. A chasen is a hand-carved bamboo whisk made from a single piece of bamboo. They have a long lifetime and are more environmentally friendly. That's why you can sell bamboo cups for those who have a green and sustainable lifestyle.
Flower vase: Vases will come to mind as a way to beautify the home. Vases in various forms and colors will breathe new life into the home, providing you with an excellent opportunity to start a vase business.
Bookshelves: Starting a business on Facebook Marketplace with bookshelves or souvenirs is also a good idea. Those who are concerned about preserving memories, they must consider purchasing a big shelf.
Decorate pictures: Some folks adore photographs and will seek out stores where they can get framed photographs to display in their homes. So, don't be hesitant to use Facebook Marketplace to sell decorative image goods.
5. Homecare and Hygiene Products
The audience is increasingly concerned with personal grooming and maintaining a healthy lifestyle. The public in the United Kingdom participates in party-style fitness activities that provide them with a good time and a good sweat.
Potential customers may now browse and purchase items from marketers, artists, and businesses through Facebook groups and the Shop page, which includes a checkout option. The following are some of the best-selling items on Facebook Marketplace.
Peel-off face mask: The peel-off face mask is the most popular item in the beauty business. Beauty enthusiasts in the Philippines focus on products that protect their skin from sun damage.
Face masks and hand sanitizer: The COVID-19 pandemic is still not under control in many areas. So, masks and hand sanitizers are still essential accessories while going out and obviously good things to sell. Don't pass up the opportunity to profit from those small items.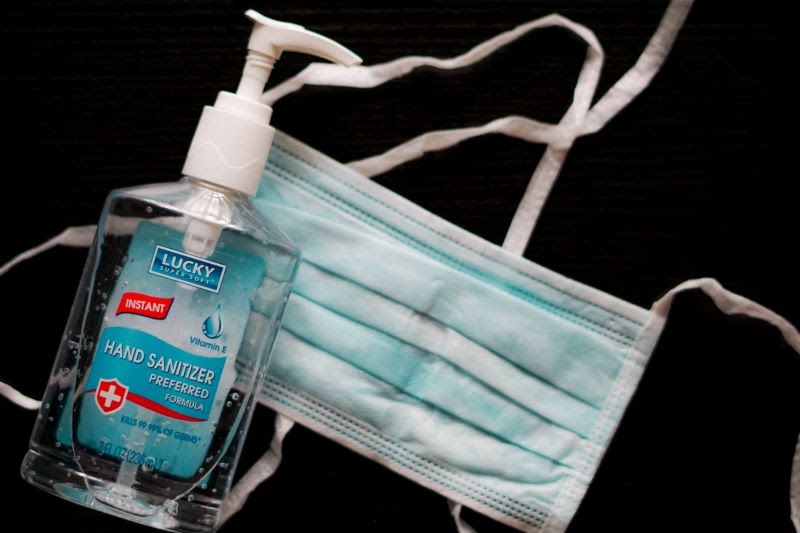 Yoga and Pilates mats: Given the importance of yoga and the growing awareness of its health advantages, the yoga mat market is expected to reach $17.3 billion by 2025.
Dental care: Maintaining good dental hygiene is crucial. So you may start a business selling oral care items on Facebook Marketplace. For example, dental floss, electric toothbrushes, mouthwash, etc.
Drinks made from fermented yogurt: A fermented drink high in beneficial bacteria is gaining popularity worldwide. Other fermented foods, such as kimchi and even cultured butter, are being touted as ways to improve intestinal health.
Shower gel and body lotion: Bathingly removes filth from the body and relieves tension and tiredness. So you should consider beginning a business selling mild body care items such as shower gel and lotion.
Sea-salt soap: Celebrities reveal their skin-care routines, including using sea-salt soaps, which detoxify and soothe the skin. If you wish to create an online selling platform, you should follow this trend.
Sunscreen: People have become more aware of the need for daily sun protection. That's why the demand for sunscreen and sun protection products is growing.
6. Handmade Items
When possible, people want to support small businesses selling handcrafted goods. As a result, Facebook could be a good place to start if you sell anything you produce yourself. Niche markets on the platform include jewelry, artisan perfumes, knit and crochet accessories, and other homemade products.
These are some of the best-selling items on Facebook Marketplace:
Seasonal Home Decor: On Marketplace, seasonal home décor sells better than regular home decor. This may be due to people seeking certain goods around the holidays. Make sure you offer your seasonal décor early enough (but not too early) in the season to ensure that it sells rapidly.
Jewelry: Because each piece is generally unique, quality handcrafted jewelry is trendy and easy to sell. Jewelry has the benefit of being compact and easy to transport if you sell online.
Artisan perfumes: You may also offer fragrances to those allergic to certain scents. Customers may come to you for the price and quality of the handmade fragrances you produce rather than the need to buy expensive perfumes.
Knit stuff/Crochet accessories: If you can sew, you may make and sell various items. For example, purses, coin pouches, bags, pillow covers and blankets, pot holders and aprons, and more. The most wanted handmade items are sewing costumes, children's outfits, and doll garments.
Candles: Because candles add warmth and light to every room, making it feel cozier, they become a unique gift. To start your own business, candles will be the best product to sell on Facebook Marketplace. Candles may be made in various forms, colors, and smells. You may also utilize unusual containers to hold your candles, such as mason jars, teacups, and shells.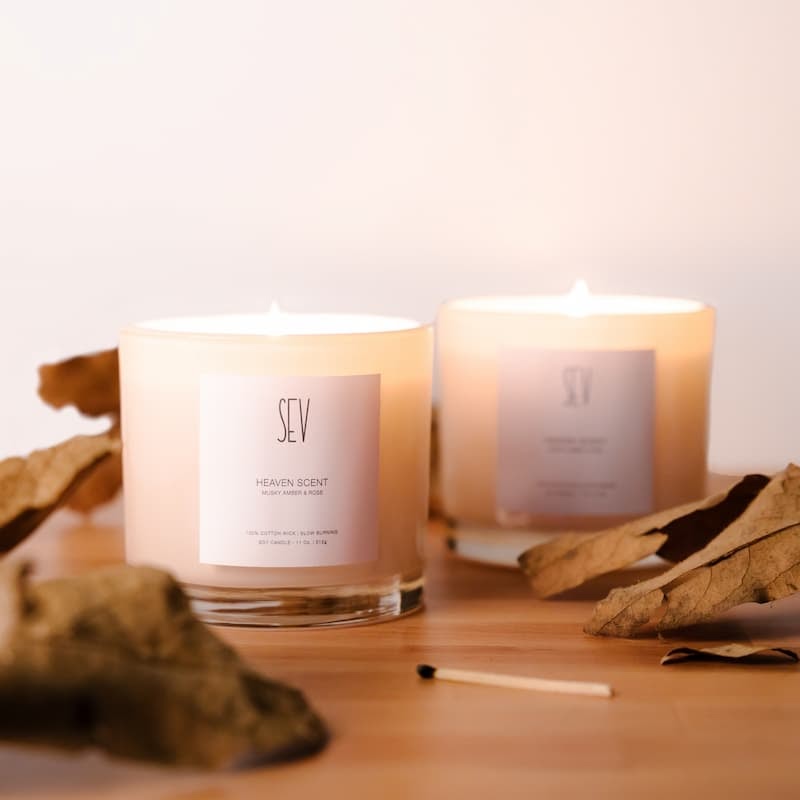 Decorative Dishes, Cups, and Glasses: Painted plates, mugs, and glasses are trendy, especially wine glasses. Decoupage can be used to adorn kitchen space instead of painting or etching. Decorative plates, mugs, and glasses make great gifts, making them excellent items to produce.
Magnets/Pins: Many company owners like purchasing customized magnets, buttons, or pins to give to potential clients. Alternatively, you might start a trend to create your own one-of-a-kind item.
Soap/Bath Products: Handmade soap and bath products are popular, mainly if they are produced with organic ingredients. You may also manufacture bath bombs, bubble baths, lotions, and soap. Because these goods are consumable, they can also create repeat purchases.
Gift baskets: Gift baskets will never go out of style. Custom gift baskets are a high-end choice that makes a meaningful gift, so don't overlook them. You'll also have fewer competitors in the market, which is a plus.
Candy: This choice allows you to be imaginative and creative! Chocolates, cakes, and cookies are always famous. And making your own products allows you to provide higher-quality products to the public than a mass-produced delight. To expand your consumer base, consider catering to particular demands such as diabetics, gluten-free, or vegans.
7. Art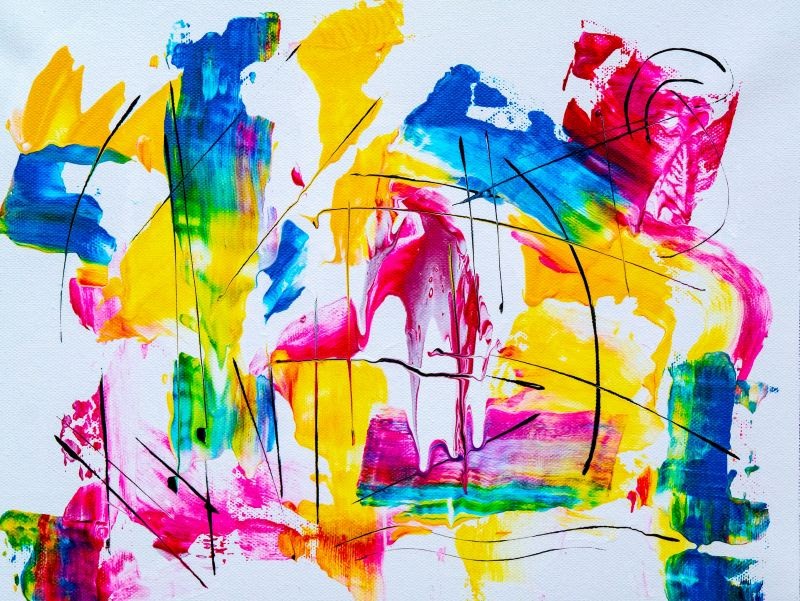 You may wonder where to sell things like art, sculptures, etc. And Facebook Marketplace is the best choice for you. You can sell the original piece, a replica of it, or both as an artist or art fan. It will be determined by the type of work and the platform you select.
These are best selling items on Facebook Marketplace that you may sell:
Original art: If it is your work or you own it, you can sell the original and print of the same item. Say no to selling works that have been plagiarized.
Limited- or open-edition prints: On Facebook Marketplace, you may sell framed, unframed, and canvas prints. Make sure the things you plan to offer aren't the same as what's on the market.
Digital downloads: Learn how to create and sell desktop wallpapers, patterns, home print art, and more. You can earn money by selling your own items.
Custom art: Custom art is done to order in response to a customer request or a business commission. In most cases, this art would be one-of-a-kind and would not be reproduced.
Merchandise: Hats, mugs, t-shirts, enamel pins, greeting cards, stationery, and more may all be printed with your artwork. It will definitely become hot items to sell on Facebook Marketplace.
Collaborations: You could collaborate with artists to sell their work if you don't have the resources to do so yourself.
8. Collectibles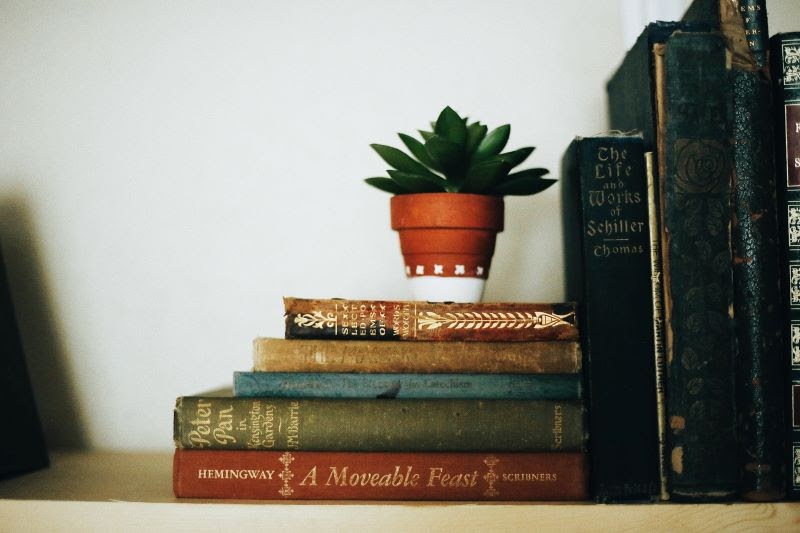 Collectible goods are kept for two reasons: either they are valued, or they are cherished. Keeping valuable collectibles in storage is usually a risk worth taking, especially if you want to sell your stuff on Facebook. Here are ten of the most popular items to sell:
Video games: Some ancient games, such as Nintendo, are extremely valuable. So, if you have one and want to sell it, put it on Facebook Marketplace and wait for folks to inquire.
Dolls and Toys: Doll collectors are passionate about their hobby. This collector market has ups and downs, as some toys and dolls, such as beanie babies, fall in and out of style. On the other hand, antique toys and dolls have a much more consistent market, and adequately conserving to sell these items is critical.
Antique Furniture: It's always worth investigating when encountering something old. Antiques have a reputation for being either extremely valuable or virtually worthless. The difficulty is that it's nearly impossible to discern if you don't know what you're looking at. Even if you're not a collector, knowing how much your antique furniture is worth will help you decide whether or not to keep it.
Vinyl Records: All those old records aren't only being stored; they're also being played. The fact that so many music fans are returning to vinyl only adds to the rarity of the format. You never know which record will experience a sudden increase in value.
Coins and Currency: You know how precious individual items may be if you've ever read about the value of coins and collecting currency. It's a wonderful idea to start a community of coin collectors and learn how to sell them to connoisseurs.
Classic Cars: It's uncommon for one person to have a collection of antique cars. But many people have one classic car considered the most valuable of all their belongings. A well-kept, well-maintained, and well-stored vintage car is always desirable. This may appear to be a lot of effort, but it will become a pleasurable pastime if you enjoy vehicles.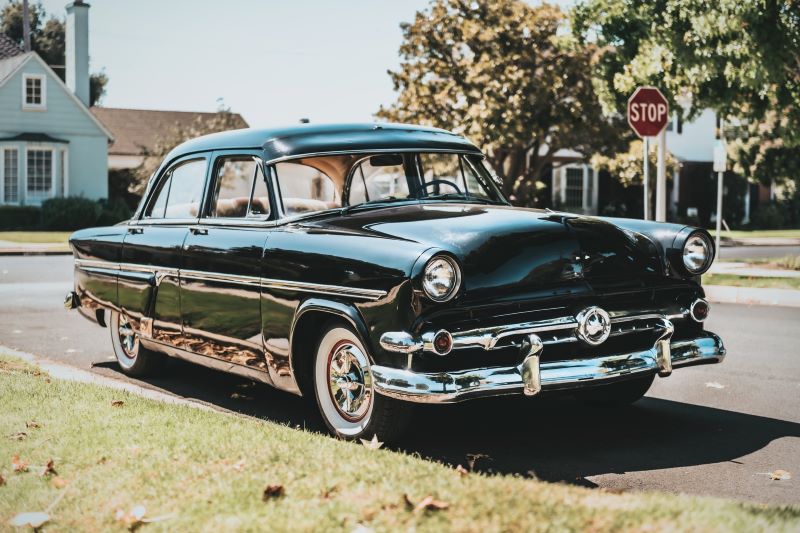 Comic Books: The most important component of keeping the value of a comic book collection is to store them properly. Sure, comic books are meant to be read, but say that to a comic book collector.
Trading Cards: These delicate paper treasures, like comic books, perform best when stored in perfect condition. Treat them as you would a comic book when storing them, especially if you have a really rare example.
Stamps: Although stamp collecting may appear to be a fading hobby, many stamp collectors are still out there. So, if you start collecting ancient stamps and selling them to collectors, you'll uncover a viable market.
Wine: Because fine wine improves with age, appropriate storage is critical to preserving the value and integrity of a wine collection. Some wines will be useless, while others will be extremely valuable. So, if you're a wine connoisseur, selling those is a great idea.
9. Pet Supplies
Pet owners belong to a highly engaged consumer group. Many adore their pets like children and lavish presents and treats daily. Pet supplies are ideal for dropshipping because many items have the right size, weight, and durability. It's also an excellent specialty for marketing purposes.
So let's start with some best-selling items on Facebook Marketplace:
Pet Food: Pet food sales are on the rise, making it one of the most bought products today. So, in 2021, don't be afraid to create your own pet food company.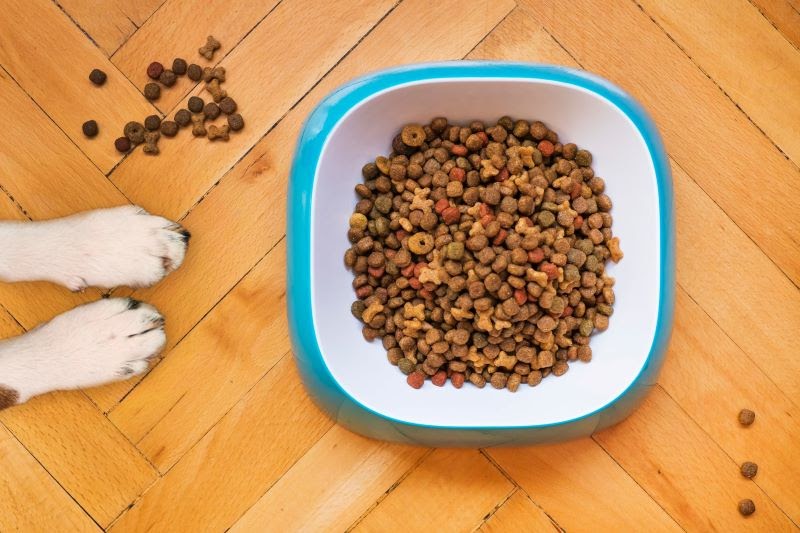 Dog Chew Toy Toothbrush: Food (such as bones) does not completely clean your dog's teeth. You can use a post demonstrating the advantages of using a chew toy for those dogs. It would be a fantastic way to promote this product.
Pet Knit Socks: In the winter, these pet knit socks can be used to keep pets warm when wandering outside. This product also keeps cats from destroying the furniture. You can sell this item to cat owners who are always bothered by their animals breaking their chairs. Or who are concerned that their cat's fur is insufficient to keep them warm.
Waterproof and Reusable Pee Pads: Pee pads are likely purchased and discarded at the same rate as human baby diapers for pups. These can also be sold as travel pads.
Personalized Collars: Pet collars, especially dog collars, are a "solid mainstay" in pet items. But you can make them even more unique by personalizing them.
Pet Travel Bag: Traveling with our pets is much easier with a pet travel bag. There are many different types of bags to pick from. And you can begin selling them on Facebook Marketplace.
Pet Grooming: Pet grooming helps puppies and kittens have a smooth coat and look more adorable. You can sell a range of models on Facebook Marketplace. Don't forget to provide Facebook Marketplace reviews to customers. They will feel more confident in your product.
Pet Toys: There are a few items you might try to manufacture if you want to market to dog and cat owners. To construct dog toys, for example, you may use heavy-duty recycled materials like old denim. It's an available choice.
Pet Clothes: Many fashionable pet owners would love to see their animals in various kinds of clothes. So they'll welcome the option to invest in appropriate pet attire for their companions. You could profit from this by launching a pet-wear line.
Pet beds: Every animal lover desires a restful night's sleep for their favorite pet. And they also like encouraging their pets not to sleep in the owner's beds at night. A pet bed is a terrific solution for cat and dog owners to solve all of their pet sleeping problems.
How to post items on Facebook Marketplace
You may quickly post a product on Facebook Marketplace in only 5 steps:
1. Step 1
Open your Facebook account on your Mac or PC. From the left side of your homepage screen, click Marketplace. You can also go to https://www.facebook.com/marketplace to directly visit the Marketplace.

2. Step 2
Click the blue "+Sell Something" button on the left-hand side of your screen. After that, a popup box will appear, allowing you to select what you want to sell.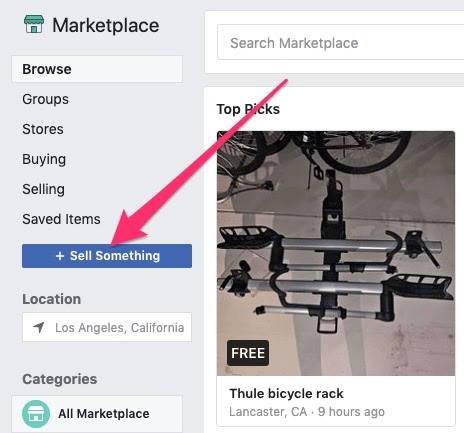 3. Step 3
Over the clickable text "Item for Sale," click the blue box, and you'll then be led to a screen where you have to fill in some information: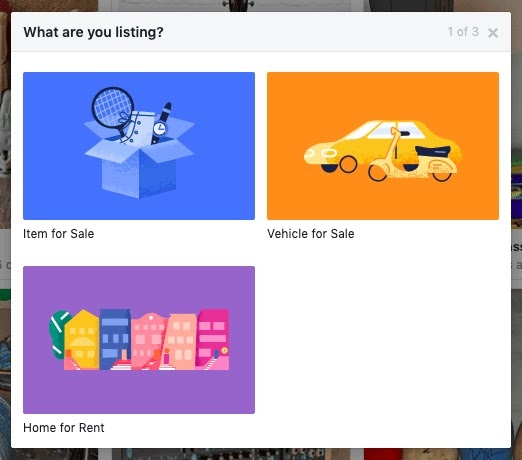 The price of the product
The category
Other pertinent information that potential buyers should be aware of.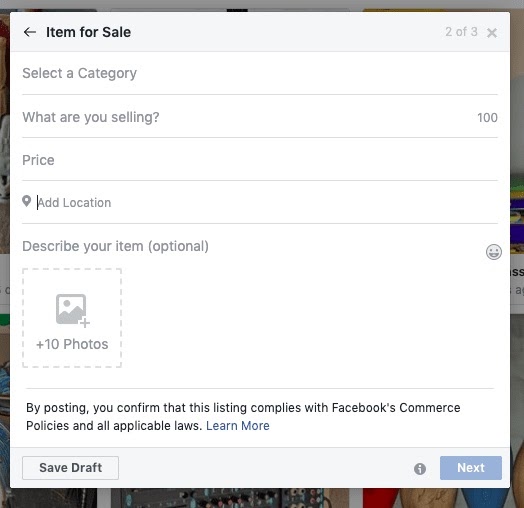 To list your item for sale, you must attach at least one photograph of it.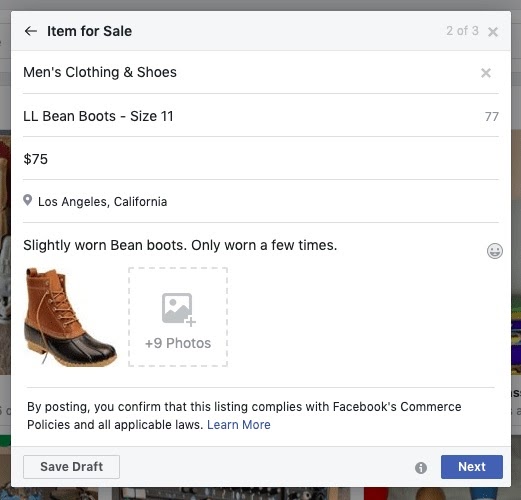 4. Step 4
Click "Next" in the bottom right corner of the pop-up window once you've input all of the required details for your item. You'll be asked to specify which groups you want your item to be sent to.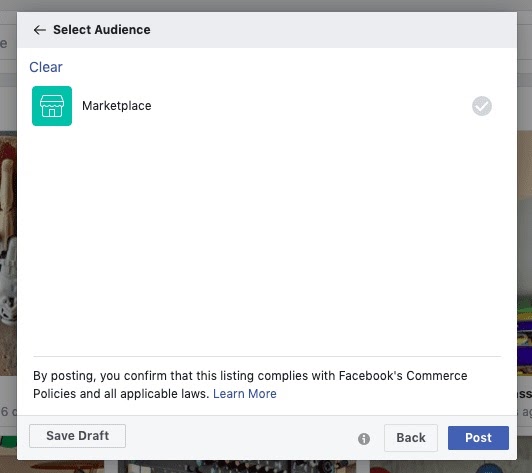 Marketplace will be selected by default and greyed out, so you won't be able to uncheck it. If this item is applicable for sale in any other groups you are a member of, you can cross-post it. Just click the little circle on the right side of the relevant group.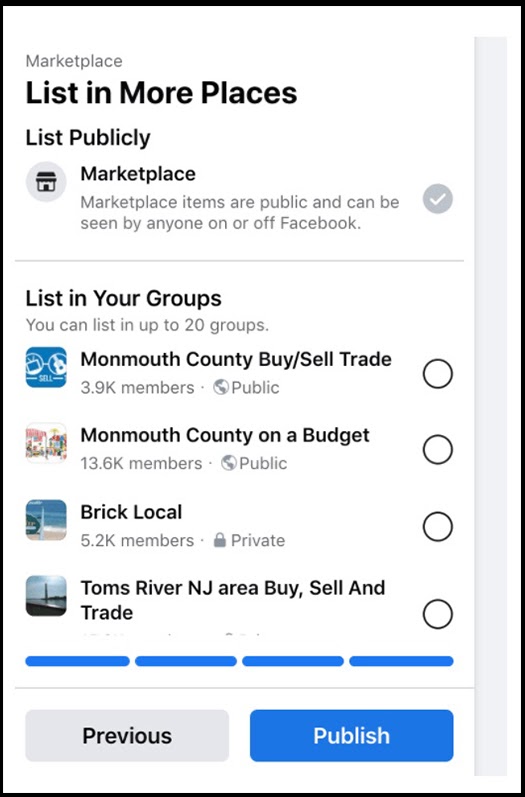 5. Step 5
After you've decided which other groups, if any, your item should be listed in, click "Post,". And your item will be up for sale. Those interested in purchasing will be able to contact you through Facebook.
More Tips on Selling on Facebook Marketplace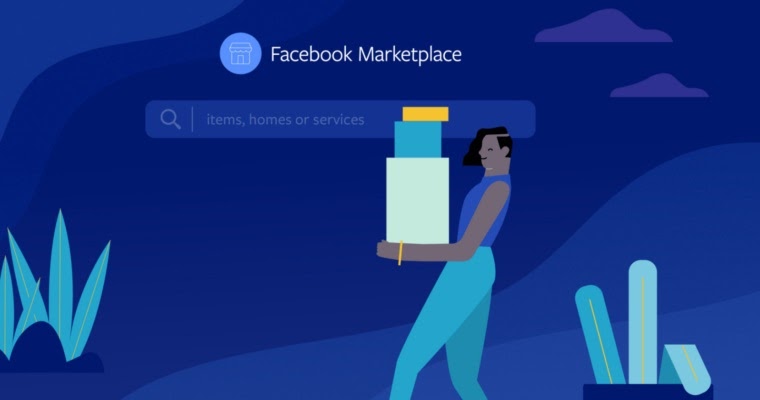 Buying and selling on Facebook Marketplace may seem strange at first. But it might become the most convenient way to purchase and sell. If you make sure you have all the necessary strategies and tools, you'll be able to sell on Facebook even faster.
Here are some selling on Facebook marketplace tips you should know:
1. Attention to Details
Attention to detail is very important. No matter whether you're selling old designer shoes, brand-new furniture, or vehicle components. Is the shoe's heel scuffed?. Is the shoe's heel scuffed? Take a close-up photo and upload it. Is it true that some car parts are only compatible with specific models? You should include details on the model when selling products on Facebook.
Give potential consumers every reason to believe in you, and they'll be more likely to purchase from you.
2. Select the Correct Facebook Marketplace Categories
Don't advertise your secondhand pickup vehicle in the appliances section. It's not only inconvenient, but it's also a quick method to get your stuff removed (and your account flagged). You'll kick yourself afterward, especially if you are kicked from Facebook completely.
Unlike things that sell fast on Craigslist, starting a new phony account to sell your truck is not that simple.
3. Make Your Price Clearly Visible
Make it plain that you'll only accept $250 for your leather sofa, not even a dollar less. Being clear about pricing will allow you to reach out to potential customers. You may also be open with these consumers when it comes to negotiating.
4. Include Delivery/Shipping Whenever You Can
Nobody wants to spend money on a fridge just to have to relocate it. Your products will fly off the (electronic) shelves if you include delivery and overcharge the price somewhat. Ship smaller products using USPS flat-rate boxes to save money on delivery. For larger items, use your trusted Facebook Marketplace delivery service.
5. Use Great Photos on Your Facebook Marketplace Listing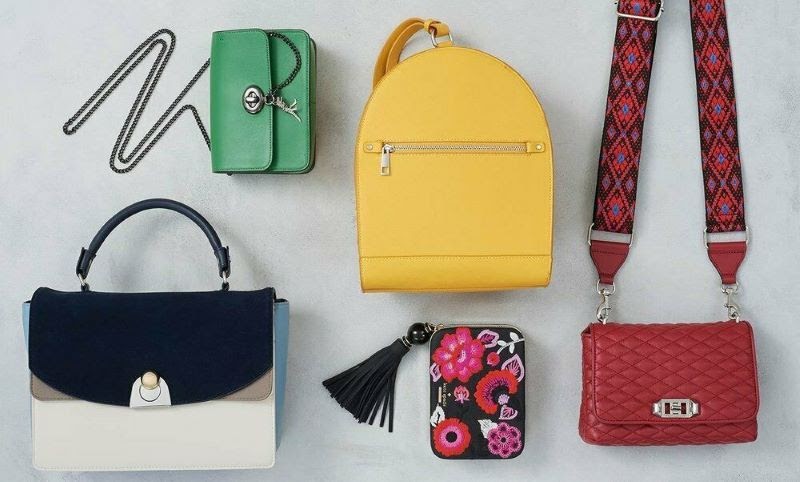 On your Facebook Marketplace listing, shoot amazing photographs. The better your item's photographs are, the more likely it is to sell. People want to view it clearly, receive an exact color depiction, and notice any damage (if any) in the photographs. Consider several angles of the goods, including side and back views. When people come to check it out, the more information they have, the more likely they are to buy.
Here are some tips for your photos:
Keep the amount of clutter in the backdrop to a minimum.
Go outside and use natural illumination if you don't have excellent lighting in your residence (which you definitely don't).
Before filming, ensure your object is clean; fingerprints on displays and electronics should be avoided.
For the main shot, try to get the full object in the picture (additional shots can be detail shots).
Take at least three (and preferably more) photographs from various perspectives. (Facebook Marketplace lets you add up to 10 photos per listing).
People want to see what the item looks like. And your listing will appear more real if you use your photographs instead of stock photos.
6. Always Remember to Use Search Tags.
A tag box may be found at the bottom of every listing form when selling through Facebook. Put anything in this area that someone may type into the Facebook Marketplace search box to discover your ad.
If it's a shirt, I'd include words like "shirt," "clothing," "fashion," and so on. Include any other features of your item, such as vintage if it is vintage. Those Facebook Marketplace tags increase your chances of selling your stuff. It also allows your product to be noticed by those seeking something similar.
7. Make Your Profile Ready
Your Facebook profile is linked to Facebook Marketplace. Instead of making a fully blind purchase, others may see your image and learn your name. And possibly other information, depending on what you want to share. This gives Facebook Marketplace a lot more credibility.
This implies you want your public profile to portray you as a trustworthy individual, not a scam artist. Make sure your profile image is of yourself and your cover photo isn't objectionable. Now is also a good time to review your Facebook privacy settings. Be sure that your public profile isn't revealing any information you wouldn't want random people to see.
8. Make the Sale
It's time to close the deal once you've advertised your goods and found a buyer. You should use Facebook Messenger to communicate with the buyer. In addition, the product's condition, the price, and the logistics of how the item will be transferred from seller to buyer should be clear.
9. Swiftly Reply to Interested Parties
Don't let people wait for a response if they've sent you a message inquiring about anything. If purchasers have to wait for additional information, they are far more likely to go on to something else.
10. Approach Negotiations With Openness
Decide on your lowest price for an item and be willing to be flexible. Always price your products a bit higher than you think your lowest price would be, so you may get a 15% discount or more. Unless they are unpleasant, you will gladly bargain if you anticipate someone making an offer.
Conclusion
If you need fast cash, go through your house and see if you can sell anything on this list on Facebook Marketplace! You'll be amazed at how much money you can make! Just investigate properly, price it correctly, take good photographs, and be ready to sell it. After you sell your first item through Facebook, believe me, you'll be hooked. This user-friendly platform makes purchasing easy for both consumers and sellers.
Facebook Marketplace is a simple, cost-effective, and informative platform. With audience targeting features, this platform would benefit any brand or company wanting to improve product visibility. Finally, some small businesses could use Facebook Marketplace as a customer care site and simplify sales.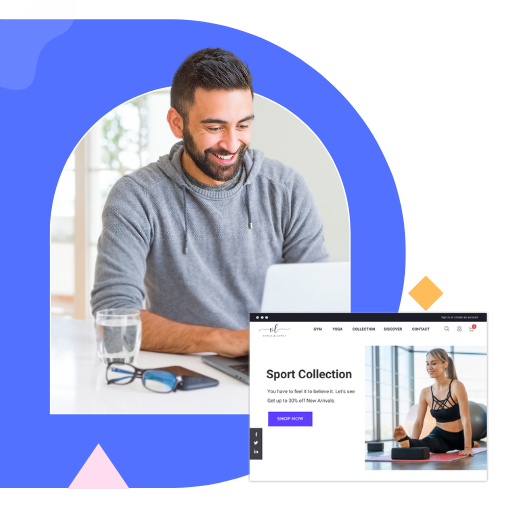 Try FREE Magento Page Builder demo today
Looking for a Magento 2 page builder that helps you create any beautiful page layout with no coding required?
Magezon Page Builder can help!