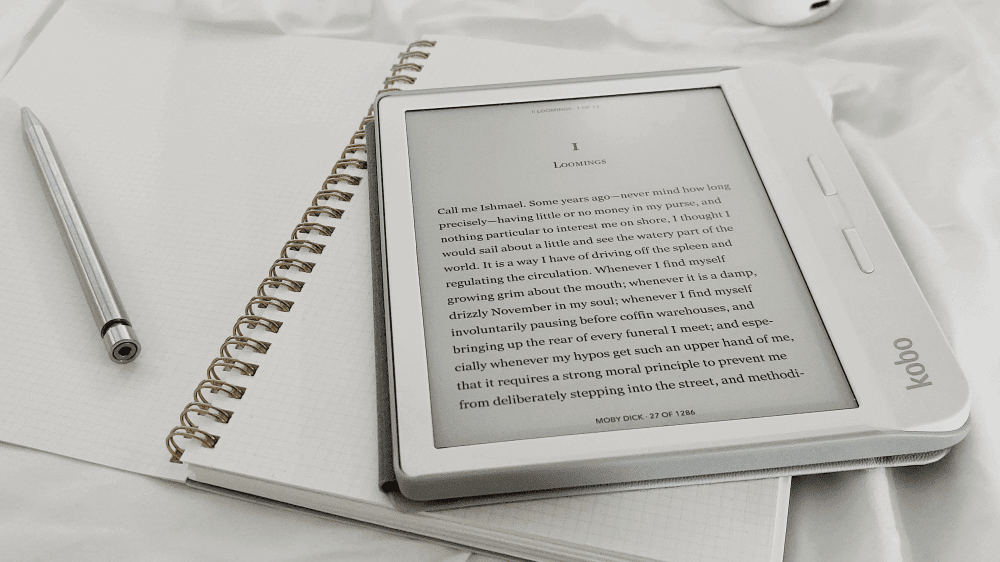 In nowadays' increasingly varied marketplace, entrepreneurs have many more ways to make money. For example, whereas people could only open brick-and-mortar stores with physical products, the situation has been different recently.
Opening online businesses and selling digital products are becoming increasingly popular among new entrepreneurs. This is because they can save business owners vast money on-premises or product materials.
As popular as the idea is, many people are still unfamiliar with selling digital products. This article is perfect for you if you want to sell digital products online but do not know where to start. Here we will introduce the concept of digital products, the benefits of selling them, some success cases, and the list of best digital products to sell and how to create digital products.
What Are Digital Products?
As the name speaks for itself, digital products are intangible products stored, distributed, and consumed electronically. Digital product delivery to users is usually done electronically via email or download from the Internet.
The most obvious difference between digital and physical products is that you cannot hold, sniff at, or taste a digital one, while you can do that with physical ones. Furthermore, digital store owners never worry about inventory, storage, or material costs like physical product sellers because digital goods are stored, distributed, and consumed electronically.
Another benefit of digital products that physical ones don't have is fast and immediate delivery. For example, when people buy physical products, they usually have to wait for hours or even days to have the products delivered to their place. Still, you can get an e-book immediately after purchasing.
However, even when your products are digital or physical, you still have to pay good attention to their quality and value. A poor-quality digital product disappoints customers and affects your brand image as physical products do.
Besides, it's also worth noting that some products can only be digital, some can only be physical, and some can be both. For example, food can only be a physical product, an online course can be digital, and a book can be digital and physical. If it's an ebook, it's a digital product; if it's a paper book, it's a physical one.
| | | |
| --- | --- | --- |
| Criteria | Digital Products | Physical Products |
| Importance of products' value and quality | ✔ | ✔ |
| Importance of customer service | ✔ | ✔ |
| Delivery fee | ❌ | ✔ |
| Material costs | ❌ | ✔ |
| Immediate delivery | ✔ | ❌ |
| Inventory | ❌ | ✔ |
| Products fixed without a return | ✔ | ❌ |
| Deficit | ❌ | ✔ |
| Surplus products | ❌ | ✔ |
Learn to create and optimize your product page: PDP Ecommerce Product Detail Page: Examples & Best Practices
The Benefit of Selling Digital Products
1. Lower Overhead Expenses
Running a digital goods business has significantly fewer overhead expenses than selling physical things. This is because there are no storage, manufacturing, packaging, or shipping and handling charges.
You may have to pay a monthly fee for your website domain. However, that is nothing compared to the money spent on rent and utility if you open a brick-and-mortar store to sell physical products. In addition, from customer accounts and communications to digital delivery of your items, sellers can entirely automate many things with a digital product store.
2. Significantly Broad Market
As digitalization becomes a global trend, the demand for virtual products has sharply increased. Therefore, digital selling has a large market and target customer group. Furthermore, digital products can easily reach everyone on the planet, which results in the industry's noticeably large need.
3. No Concern About Inventory
Because of the nature of digital items, you may sell a limitless number of copies with unlimited replication and shelf life. As a result, digital product sellers never have to worry about product surplus or deficit. Some digital items continue to sell for years and years, generating continuous passive income and considerable returns on time, energy, and financial inputs.
How Much Can You Earn From Digital Products?
Case #1: Pat Flynn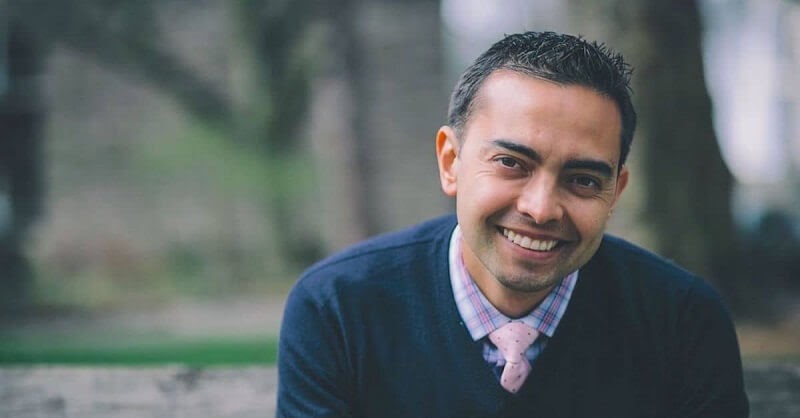 Pat Flynn is an ideal case of people winning big thanks to selling digital products. He started getting attention from a website he created simply to help him pass the LEED, an architecture exam. However, he hadn't expected that the website would generate thousands of daily visits.
After the success of the first website in October 2008, Pat started writing and selling digital books for study guides to pass the LEED exam. In the first month, this book created $7,008.55. It continued to bring him $3 million in the next six years.
After that, Pat created websites about other ebook topics in demand, such as making passive income, security guard, and opening a food truck. His monthly payment has been under $10 thousand since the end of 2008 and peaked at nearly $120 thousand in August 2013.
Case #2: Darren Rowse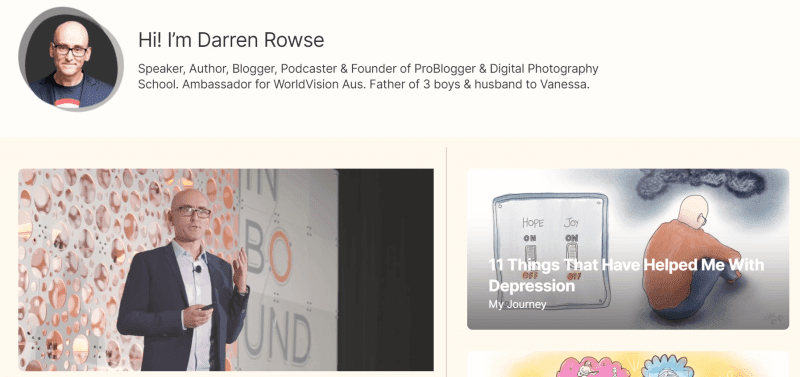 Darren Rowse is one of the first professional bloggers in the world. He began blogging as a pastime and progressively transformed it into a career. He has earned millions of dollars by working online, writing blogs, and selling ebooks on Amazon.
Darren is working on two sites, ProBlogger.net and Digital-Photography-School.com, with a monthly audience of over 5 million. However, his products have a total net worth of $1 million. So Darren Rowse is the ideal example for people who make money selling virtual goods, ebooks, and blogs.
Case #3: Abdulrahman AlZanki and Doodle Destroy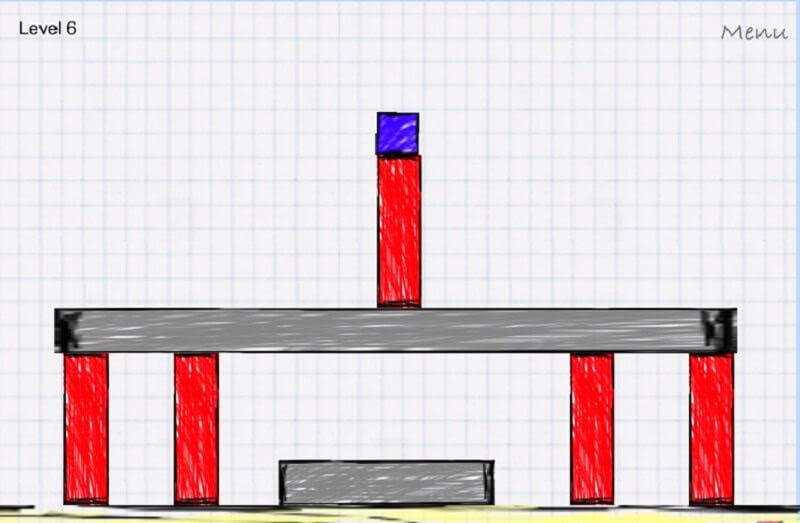 AlZanki is a well-known IOS developer for his game app Doodle Destroy. He started designing games when he was a 14-year-old student with bad grades at school, no iPhone, and no idea of programming. That makes his first game getting 50 downloads in a day more impressive.
He had been making several free games until his breakthrough: Doodle Destroy. After the massive success of the first version of the game, he continued to make Doodle Destroy 2 and released the game with a cheap digital download price of $0.99. The game sold more than 21 thousand paid and 35 thousand free downloads, bringing AlZanki nearly $21 thousand that month. More impressively, Doodle Destroy 2 reached 1 million downloads in that same year.
Best Digital Products to Sell
1. Templates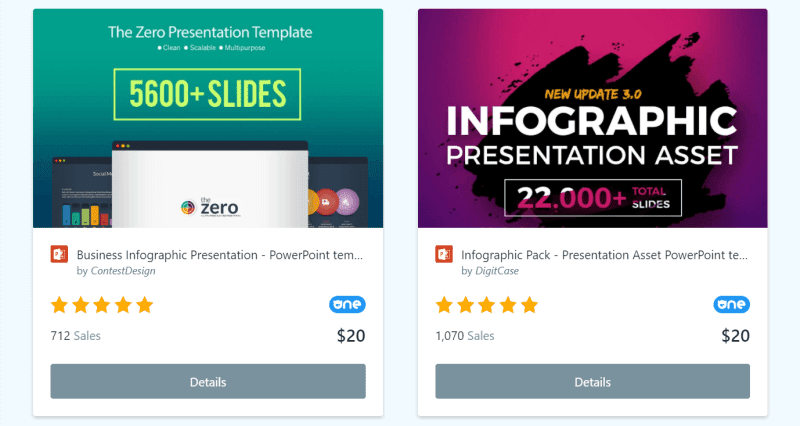 Templates are so far among the best digital products to sell online. When creating templates, be as innovative as possible, and make sure they provide more than the free ones accessible on the Internet. Your templates should be so excellent that you wouldn't dare to give them out for free.
Below are some template niches that you can consider:
Presentation templates: there is always a high demand for presentation templates from employers, employees, and students. The more well-structured, creative, and unique your templates are, the more profitable you can get from selling them.
Business model and plan templates: including business model canvas, marketing plan, operation plans, financial plans, etc. Many new startups are established daily, so the demand for good business models and plan templates keeps increasing.
Email templates serve as the framework for each email sent as part of an email campaign. Many business owners are willing to pay for good and aesthetically attractive email templates for their marketing email to be more effective.
2. Music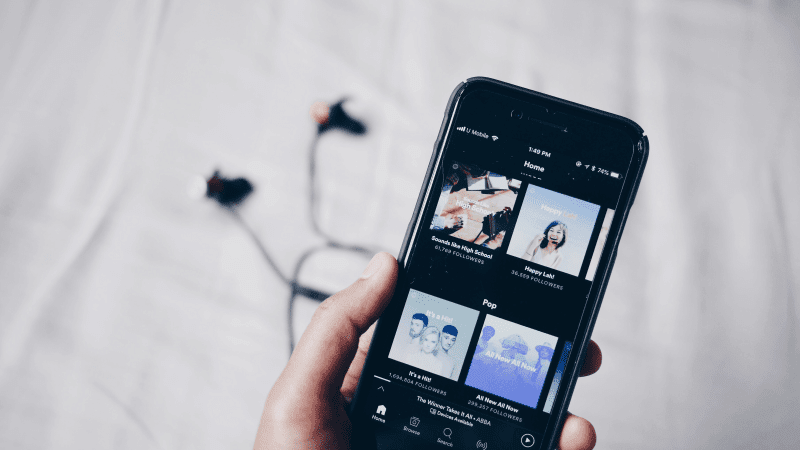 Increasingly, indie musicians are making a good livelihood by selling their compositions. Buying digital music, which used to be a strange idea to some people, has become more common. Many music listeners care about how to purchase digital music. As a result, the digital music industry now has a large market and target customer group to sell to.
Major labels no longer influence what music gets into the ordinary consumer's ears. Therefore, you can create digital music of any kind you want and make it for purchase wherever you choose.
3. Videos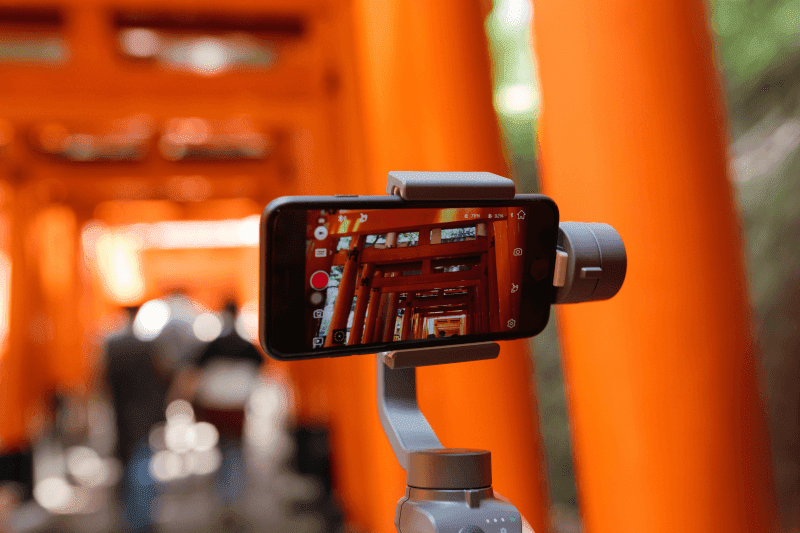 Videos are also among the most profitable digital products to sell online. Selling videos may sound unfamiliar, but it is more common than people think. There are different kinds of videos for sale that you can consider:
The video blog (Vlog): making vlogs is becoming a trend recently. Many vloggers have been making a fortune by selling videos online on Youtube. Some ideal examples are PewDiePie and Rachel Aust. However, remember that you don't make money by "selling" your video blog to youtube. In contrast, your money will come from Youtube Ads, affiliate marketing, and sponsorship, which can only happen if you have a huge enough number of subscribers and viewers. Therefore, to make money from vlogging, you must be patient and post videos consistently.
Tutorial videos: besides video blogs, tutorial videos are among the top-selling digital products. With the significant development of technology, people now tend to learn how to do things through online tutorial videos. Therefore, if you have special skills, such as cooking, playing music, makeup, etc., making tutorial videos might be a promising way to make money.
Music videos: I'm not talking about videos with original music that you made, which would also be fantastic if you could make them. However, if you cannot create new, unique pieces of music, you can still make videos covering other people's songs. There are many well-known cover artists on Youtube that you can learn from, such as Boyce Avenue, Pentatonix, Madilyn, etc. Similar to vlogging, it's noteworthy that you don't sell your videos on Youtube, but you have to earn many subscribers and viewers to get money from Youtube Ads and sponsorship.
Movies are also the kind of videos in high demand. Online stores that sell movies always have a high and steady number of customers.
4. Applications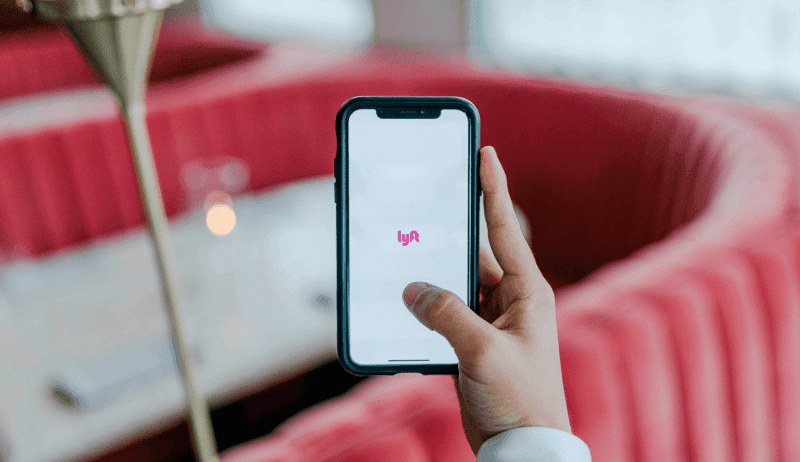 Due to the vast increase in mobile phone usage, designing mobile apps and putting their paid versions on the app store can be the best way to sell digital products. So if you're thinking:" I'm considering selling my app idea, but I have no idea what app I should design. What should I do?" we will help you with some popular app ideas below:
Games: in this hurried and busy modern society, many people use mobile games to kill their free time and release stress. With the growing use of smartphones, small developers may now design and sell games online more quickly. Abdulrahman AlZanki and his game Doodle Destroy, Dong Nguyen and his game Flappy Bird, and Jaakko Iisalo and his game Angry Bird are some of the many successful game developers in the world starting from nothing.
Note-taking apps: they are the apps that help people take notes in a fast and effective way. There are hundreds of note-taking apps on the app store, but not all are well-designed. Suppose you can make your app different and aesthetically satisfying with more useful functions than the others. In that case, I'm 100% sure that it would be a big hit, especially among writers and people who love writing.
5. E-book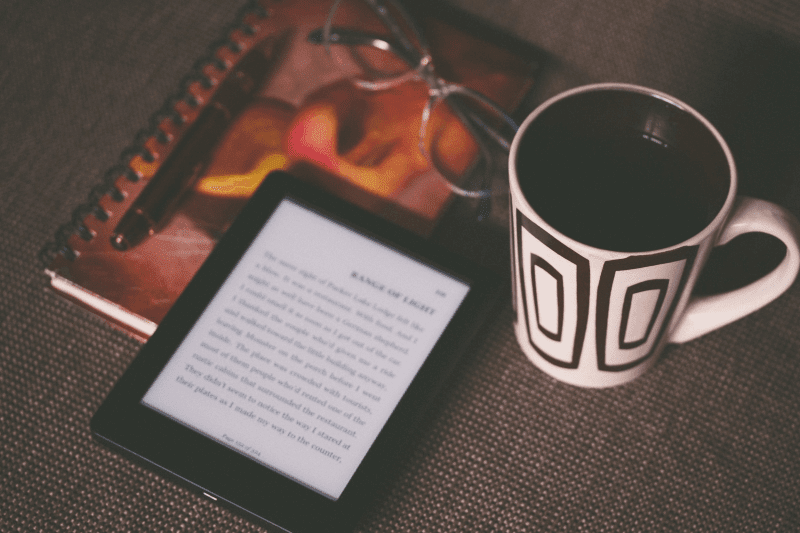 E-books are the first products coming into the mind of people who want to sell info products. With this kind of digital product, you can choose to write your own or resell digital products.
Many e-book topics sell, and you may write about any subject you choose. Furthermore, the best part is that you won't have to do any more work after you've finished the product. All you need to do is to sell the pdf online and promote it. It enables you to generate money passively for months or years.
Below are some of the most in-demand e-book topics and titles that you can consider using for your book:
"How to __" topic: this is the definitive eBook showing readers how to be or do something you've done before.
"The Step-by-Step Guide to ___ " topic: this is a different take on the How-to eBook. You demonstrate how to study or perform anything in a step-by-step manner. This kind of title can also attract buyers since they can feel like they will receive a thorough guide when reading this book.
"___ Days to Get More ___" topic: try this type of book if you can break down the processes to achieve a particular outcome for days.
6. Recipes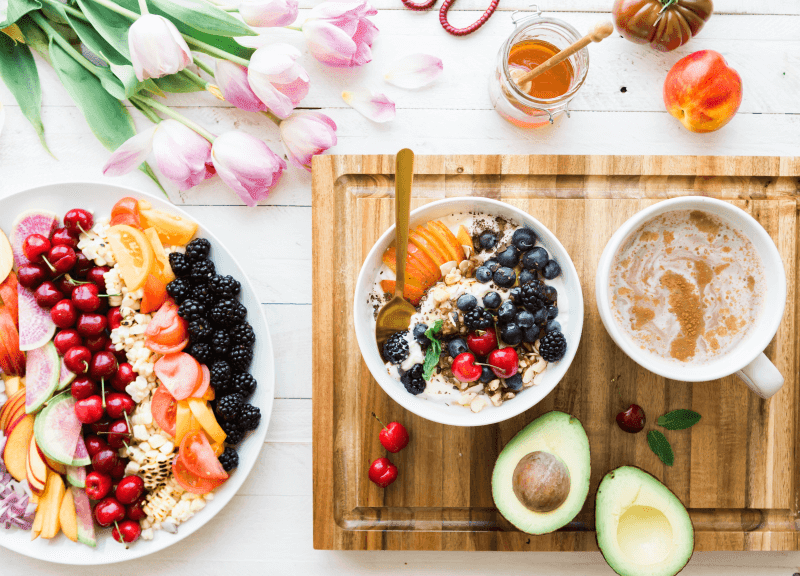 Cookbooks are among the most popular books in the world. Despite the abundance of free recipes available online, there is a reason why people pay for cookbooks. A paid product is expected to be of higher quality and worth. As a result, you may create a cookbook with your most extraordinary recipes for sale, whether you're an amateur or professional chef.
7. Digital Downloads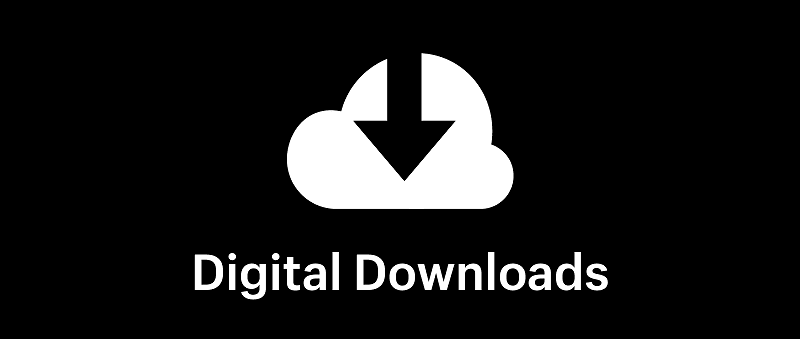 Selling digital downloads is a simple method to provide your customers a wonderful experience. You have a few different sales channels to choose from. You can trade on an online marketplace or create your online store.
8. Printables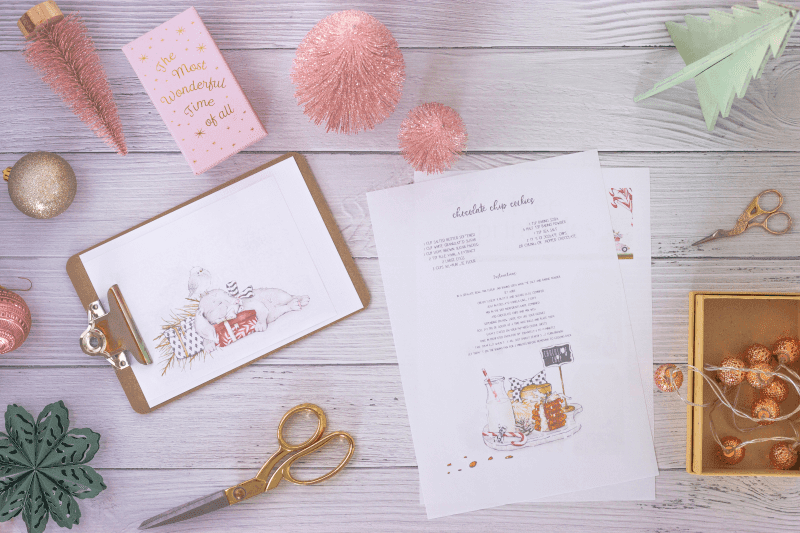 Although buying digital products is becoming a global trend, many people prefer physical ones. Therefore, selling printables can be pretty promising and profitable. Printables are digital products that customers can print and use as physical ones.
The primary purpose of these digital items is to help customers organize and plan different aspects of their life. So, a few types of printables that you can refer to as potential digital product ideas can be:
Planners
Books
Color sheets
Stickers
Trackers
9. Graphic Art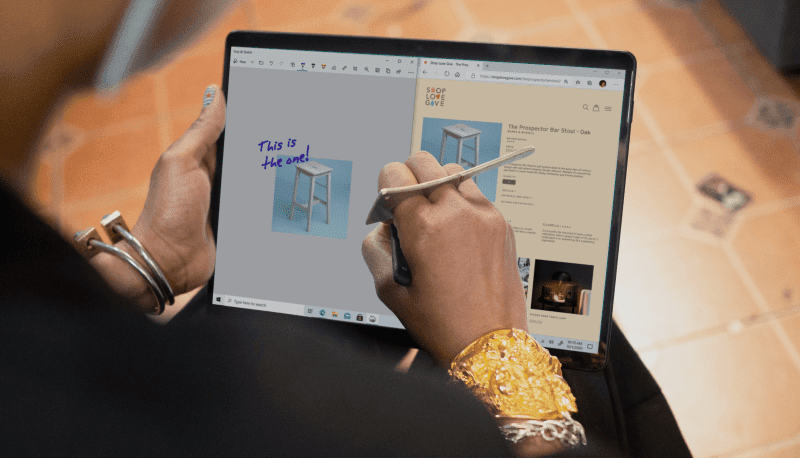 Not everyone is familiar with designing images, icons, or other visual elements. Therefore, they usually rely on free or premium graphic products when they need one. This leaves a wonderful chance for professional designers to make and sell clip art, backgrounds, or other visual products.
You can also create graphic arts bundles and sell them. Those bundles allow buyers to buy many premium products at a low rate, which benefits both the consumer and the seller. You may mix and match different visuals or make a bundle for each one.
10. Online Courses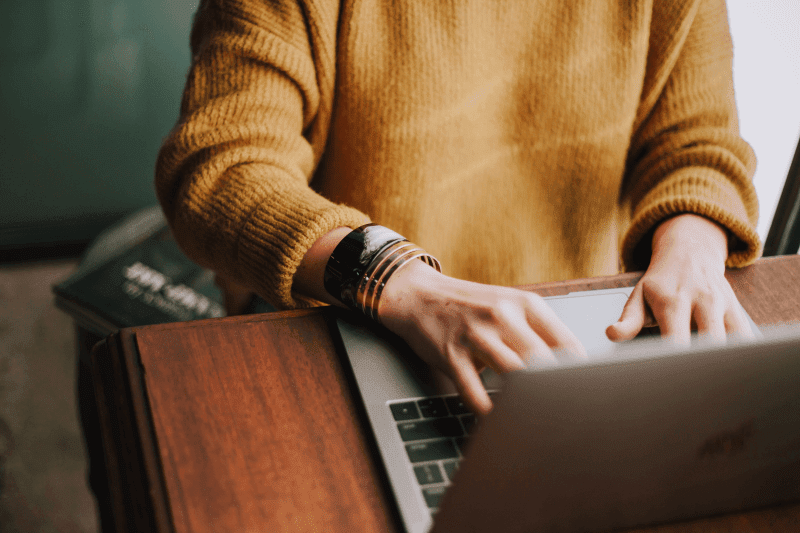 Online courses are among the best digital products for a reason.
An online course is similar to a traditional classroom course, except that you teach using text, video, and audio elements. Your customers will study in separate modules based on the course's name and the information you wish to impart.
During the pandemic, the demand for online classes has risen since many people want to utilize their stay-at-home time to learn something new. However, at other times, online courses still observe a high demand.
If you have expertise in some specific fields, selling online courses can be potentially profitable. However, also remember that some subjects will have higher demand than others. Below are some popular online course subjects:
Language: there are always people looking for online language courses. Furthermore, language is also a subject that can be communicated easily through online communication channels.
Marketing: marketing is a pretty broad field. You can sell online marketing courses at different levels (beginners, intermediate, professional, etc.) and various niches (marketing in tourism, business, etc.)
Content writing: similar to language, content writing is a subject that does not cause many challenges for teachers and learners in online courses. Many professional writers have been opening online writing classes; some even communicate with learners mainly through email and messages.
11. Software Programs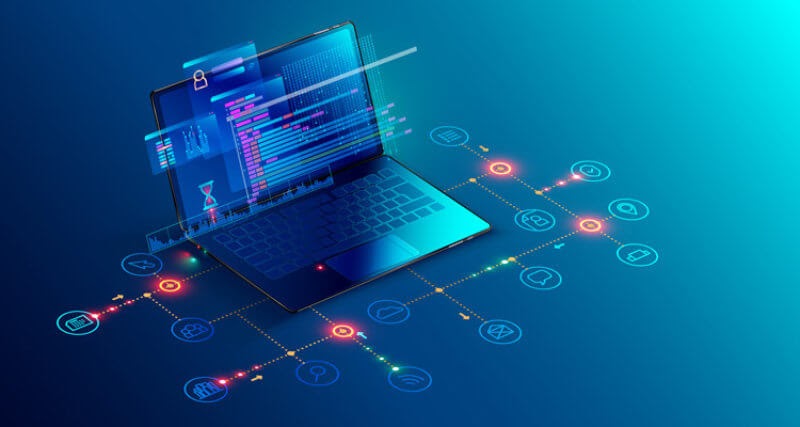 Software programs are among the most popular digital products since they always help cure customers' pain points. Therefore, if you're a computer genius, you can earn a good passive and active income from creating software for sale.
Many people now market their software programs as subscriptions rather than licenses. Their clients, in other words, pay a small monthly price to utilize their program. They have access as long as they pay.
Some ideas for the kinds of software with high demand:
Security software: software that protects against viruses, spam, and other computer-related concerns is popular on the internet
Photo Editing: an excellent and easy-to-navigate photo editing software product will undoubtedly sell well, regardless of the creator. Many people want to edit their photographs, but not everyone can afford costly tools like Adobe Photoshop.
Conversion: this kind of software is also in high demand on the Internet. Some examples can be an MS Word to PDF converter, a PDF to Flash converter, and an FLV to MP4 converter.
12. Podcast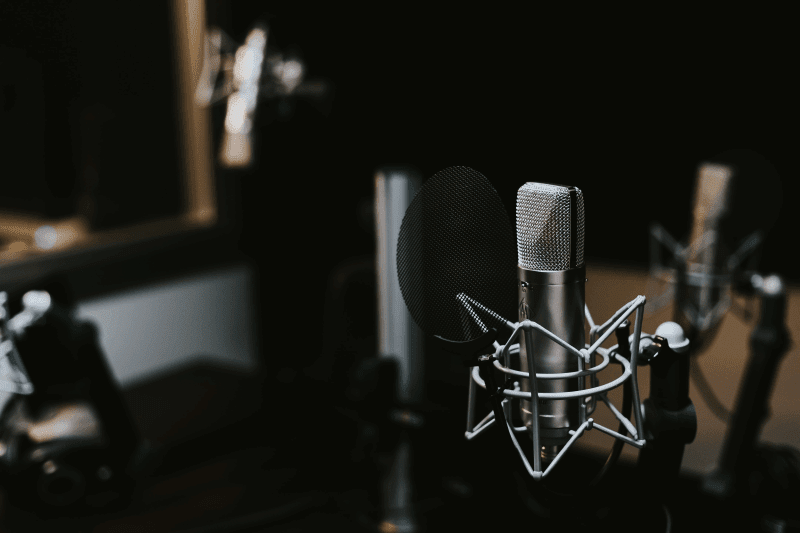 You don't always have to sell files online to make money from digital products. Creating a subscription-based podcast can be a fun and profitable way to make money from digital products.
You may start a podcast with a subscription model where people pay you directly. It would function similarly to a typical membership site, except the material would be all audio. Another way is to go for a freemium model. People can listen for free, but paying subscribers get more features, extra audio, and other perks. Many creatives, for example, utilize Patreon to support their podcasts.
Best Practices for Selling Digital Products
Create Products With High Quality
This may sound unnecessary to say. However, creating good products is the first crucial step to selling digital products online. The primary criterion for developing digital products is that they must provide value to your consumers' lives. Therefore, put effort into your brainstorming phase. In this phase, figure out your customers' pain points and what makes your products stand out from the crowd, and try to utilize those factors when creating products.
Furthermore, you're up against free material on the internet, so invest in creating a product that consumers can't get anyplace else.
Encourage Customers to Sign up for a Lead Magnet
Create a lite version of your product for free, regardless of how much it costs. A free product can aid in the development of an email list to whom you can sell in the future. It also allows for upselling and retargeting potential consumers through various promotions. Free establishes a relationship of trust between your company and potential clients.
Begin an Affiliate Marketing Program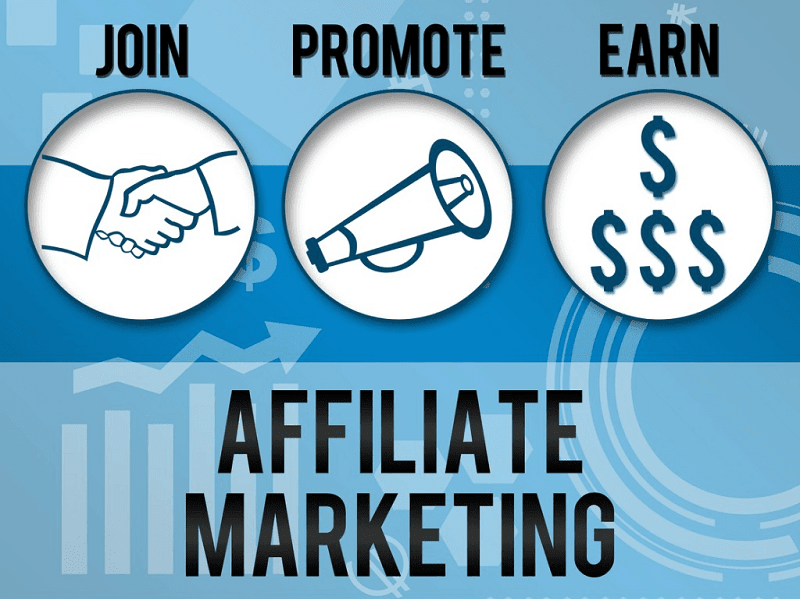 For people offering digital items, affiliates are a significant source of traffic and sales. Find influencers in your field who are well-known and reputable, and pay them a percentage for each sale they make. You may set different compensation rates for various affiliates. Therefore, if someone has a large following, you can offer them a more significant commission rate to encourage them to advertise more and bring in more consumers.
Your email marketing list is a fantastic example of a lead magnet. You don't just say, "Subscribe to my list." You'll be left high and dry if you do that. Instead, you must make a free offer that entices people to desire more of what you have to offer. For example, if you're offering an online course, you might give out a short booklet to get people interested in buying your systems.
Provide Tripwire
A tripwire is what comes after your lead magnet. Tripwires are special deals that you make at a discounted price. Examples are giving customers a discount or presenting them with a "best offer." You use the tripwire to warm up a sales connection once you've gained fresh leads with your free offer. A tripwire aims to convert as many leads as possible into customers.
You use your tripwire to provide an appealing low-ticket deal as a sample of your main product. As we progress to the following levels, you'll realize how valuable this is. You may give new customers a one-click upsell of your core product once they've completed their purchase.
Make a Money-Back Guarantee Available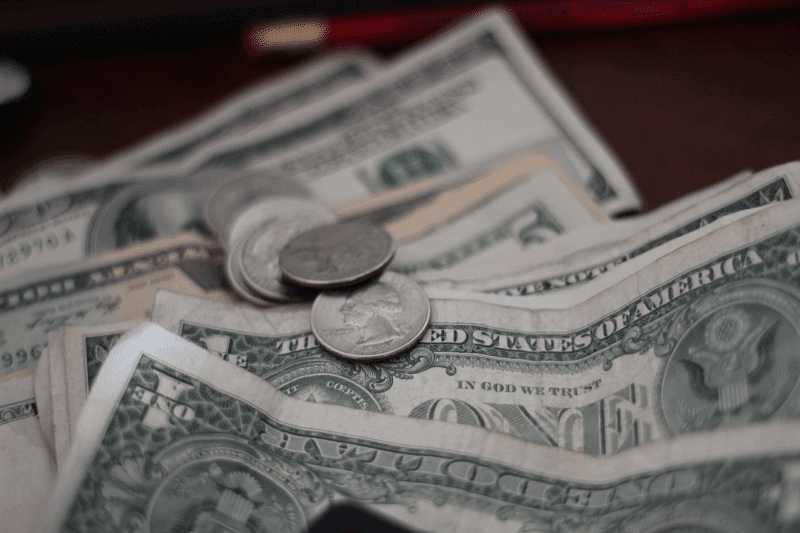 It's understandable if you're afraid to give a warranty on your items. Some customers may purchase and utilize your goods before requesting a refund. But that's all part of the package regarding owning an internet business.
The benefits of greater conversion rates exceed the tiny number of persons who would try to take advantage of the program. Moreover, a money-back guarantee demonstrates to potential customers that you're willing to put your money where your mouth is and that you're taking the risk, not them.
Best Place to Sell Digital Products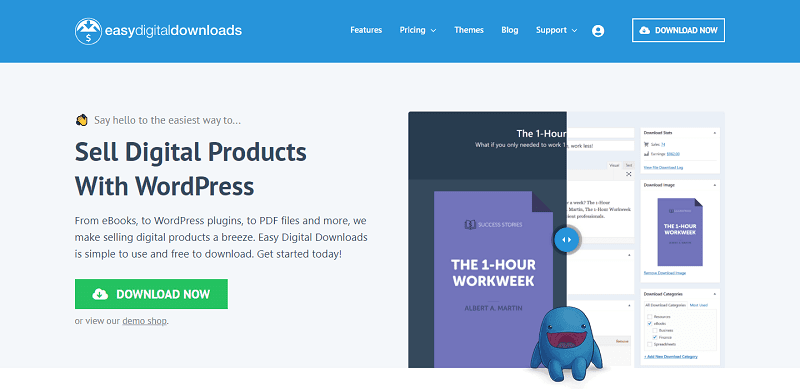 Sellfy is one of the best eCommerce platforms for selling digital and downloadable products. The platform allows you to sell digital items on your website simply. In addition, it provides clever and agile solutions to boost sales and promote items via social media in addition to the eCommerce platform.
Sellfy is a beginner-friendly platform that enables easy site navigation. In addition, many features, such as different payment choices and multiple language options, make this platform an intriguing alternative for selling digital files. As a result, Sellfy is the platform to utilize if you want to sell several products.
Gumroad is the perfect platform to start selling digital products, especially if you're on a budget. If you're a newbie just getting started selling digital downloads, you may sign up for a free Gumroad account with great features like custom CSS, third-party statistics, and a few monthly upgrades. If you want to upgrade your account, it will cost you $10 monthly.
Gumroad is a popular option for some of its characteristics, particularly among artists of all types. Users can simply browse the site; various payment methods (including several currencies) and in-depth analytics are accessible, and you may offer multiple items at a reasonable price. Furthermore, it is a platform that prioritizes the user and customer's safety, which is critical for any business.
WordPress is the world's most popular blogging platform. Therefore, it's only reasonable that someone takes the effort to create a WordPress-specific selling platform. That platform is known as EasyDigitalDownloads.
EasyDigitalDownloads is a full-featured eCommerce selling platform for selling digital downloads directly from your WordPress blog. It's a lightweight and simple-to-use e-commerce system for selling digital items. Rather than striving to give every option imaginable, EasyDigitalDownloads simplifies and completes digital selling by offering only the elements you require.
Selling digital items on eBay is similar to selling physical things, except that you must select "List as a Digital Item while establishing the product page." It's a good idea to create your own eBay store before uploading your digital products so you can build a brand and get feedback from buyers.
eBay is one of the most popular eCommerce platforms. Therefore, eBay digital goods always receive a high and steady number of customers buying. However, it's also worth noting that selling digital goods on eBay may have some disadvantages compared to the other platforms. For example, there is no digital delivery system on eBay. As a result, sellers have to send customers the download link, which may lead to delays in delivery if many customers buy simultaneously.
Amazon is well-known for its wide range of products, including physical and virtual ones. Therefore, many digital product sellers choose it as their selling platform. Users can sell almost any product on Amazon, from music to games and applications.
In addition, they also have several unique programs for vendors that sell exclusively through Amazon. For example, The Amazon Kindle Direct Publishing program is intended to boost commissions for authors and writers who only sell on the Amazon Kindle Store for a limited time. Or movie creators can sell their movies with Amazon Instant Video.
If you want to sell online courses, Udemy is the place to go. It's a fantastic method to generate passive revenue since you can access all the free hosting and interface tools you'll need and payment processing.
The payment method is a little tricky; if someone uses a discount code that you, the instructor, provided, you get 97 percent of the money. However, if a buyer finds you through an organic search, you keep 50% of the income, which isn't terrible.
TemplateMonster is one of the most famous and well-known online markets for selling templates and themes. This is because the platform is a large and rapidly expanding marketplace with many customers coming in daily.
TemplateMonster is the perfect selling platform for you if you want to design templates for sale. You can sell all graphic products, from website themes and presentation templates to WordPress plugins, video templates, etc.
Conclusion
Digital products have a lot of advantages over physical ones for sellers and users. For example, selling digital content allows sellers to save themself from paying high overhead expenses and inventory concerns. As a result, selling and buying digital items has been a trend lately, and many people have been making perfect money by selling them.
Hopefully, the introduction and list of digital products to sell above could give you inspiration and ideas about what digital products are profitable and suit you the best. Consider your expertise, strengths, weaknesses, and your target customers carefully when choosing your digital products to sell.
Comment below if you have any experience with creating or selling digital products. And also, don't forget to share this article with your friends if you find it helpful!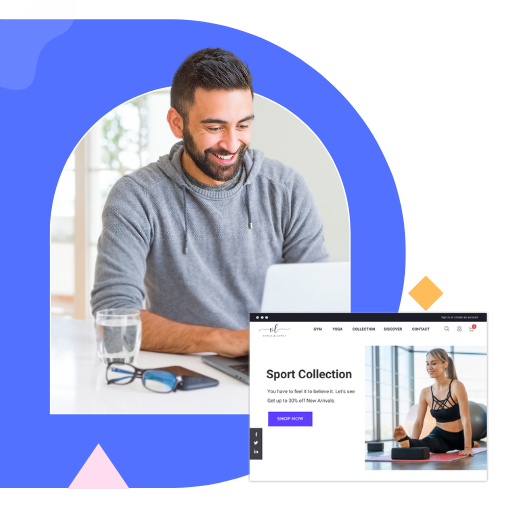 Try FREE Magento Page Builder demo today
Looking for a Magento 2 page builder that helps you create any beautiful eCommerce page layout with no coding required?
Magezon Page Builder can help!