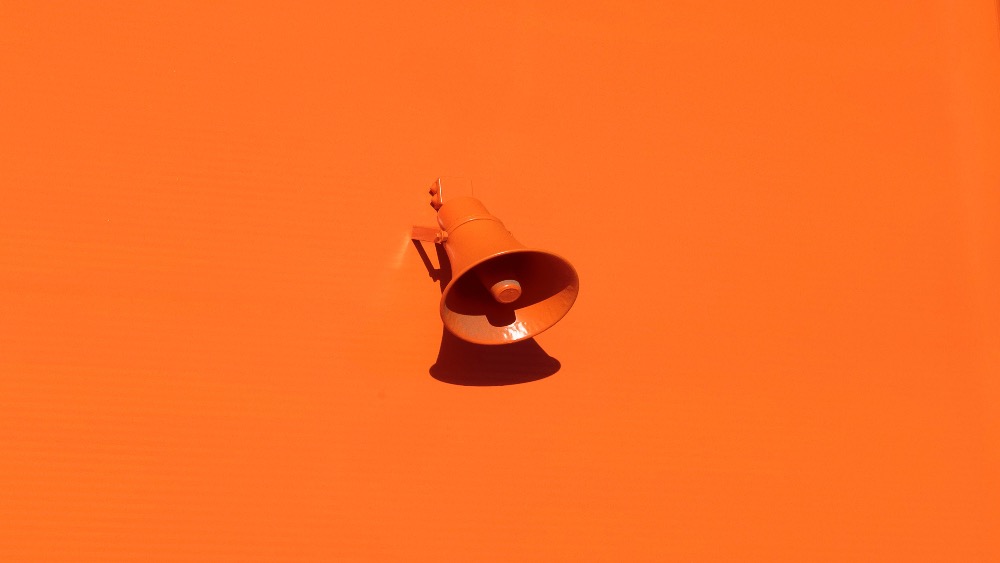 Making an effort to drive customers to your virtual shop is like setting up a brick-and-mortar one. You often have to decorate your store with colorful, noticeable posters, letters, or billboards, right? In the same way, online merchants can increase conversion rates and drive customers' attention by putting some marketing call-to-action phrases to their content. It sounds simple, but this element is much more powerful than you think. In fact, research from Unbounce showed that over 90% of website visitors who read your headline would also read your call to action copy.
So, what exactly are vital call-to-action phrases? What can they bring to your online business? You will find out all the necessary answers in this article. Besides, there is an extensive list of more than 50 powerful call-to-action phrases with impressive effects.
What is a Call to Action?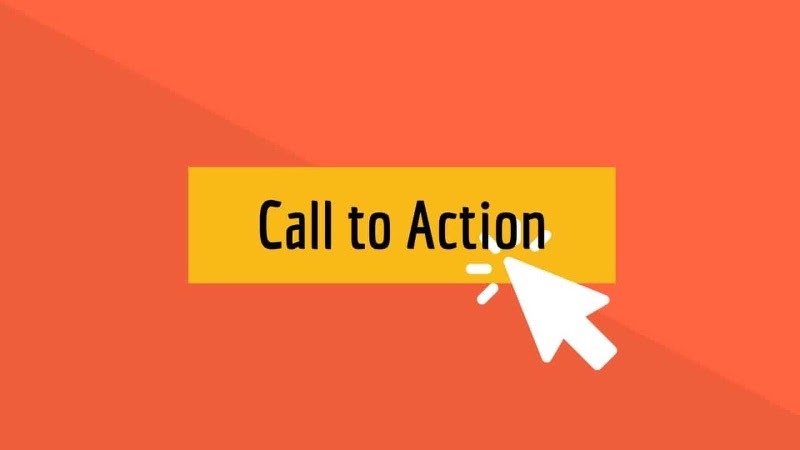 Before you learn further, let's look at the call-to-action definition. A call to action (also written as CTA) is essential to Marketing Online campaigns. It is an instruction to provide basic information about your offers and drive people to your page by doing a particular action.
It comes in various forms, such as clickable buttons, short phrases, hyperlinks, images, banners, or plain texts. The form suitable for your page depends on your purpose and the people you aim at. Visitors can find typical examples of actions everywhere: shop now, read more, sign up, click here, etc.
Why is Call-to-Action Important?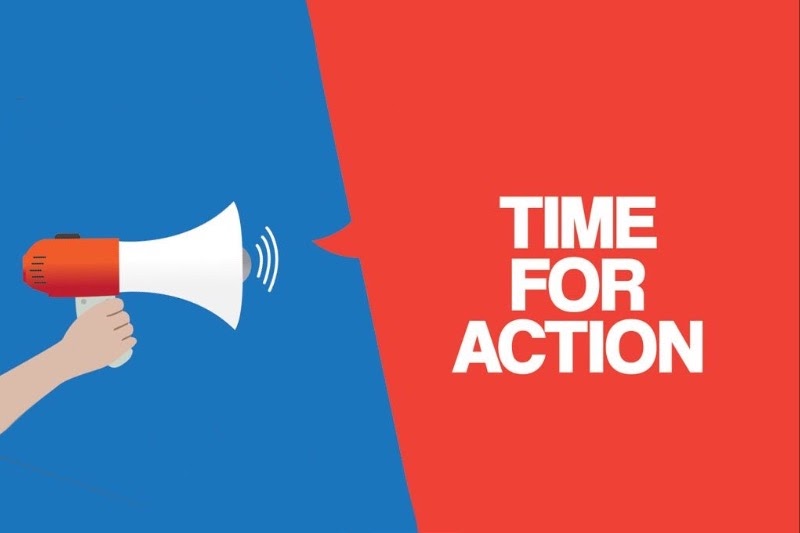 What makes these few words so crucial in making up for the success of online merchants?
First, review these statistics: According to WordStream, putting CTAs in emails increases CTR by 371% and sales by 1617%. AdRoll also suggested that a Facebook page with social media call-to-action phrases and buttons has a 285% CTR higher.
So, can you imagine the benefit of incorporating call-to-action phrases for social media or websites?
CTA is like a direction. It tells readers what to do next and what they can find when they click the button or the link. That makes their visits more meaningful and avoids useless clicks. In other words, good call-to-action phrases bring customers closer to the business target, increase conversion rates, and boost sales.
In addition, creative call-to-action phrases help your website rank higher on Google searches and attract more potential customers. The secret behind it is pretty simple. As mentioned earlier, compelling call-to-action words entice visitors to follow the desired instructions, giving rise to the page's click-through rates (CTR) and views. Google evaluates your website's quality and reliability based on these elements, making your site more SEO-friendly.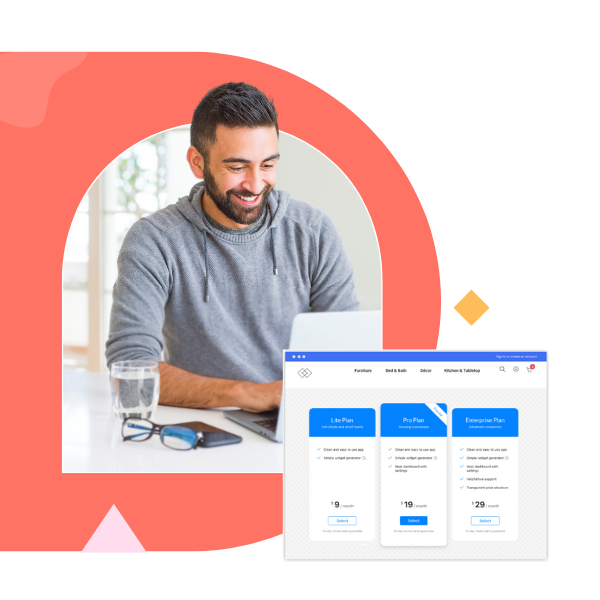 Try FREE Magezon Page Builder demo today
Easily style every aspect of Magento website the way you want without relying on developers or designers. Just by drag & drop.
List of Call-to-action Phrases
Below is a list of the best call-to-action phrases for different types and purposes that you can utilize.
1. Classic Call-to-Action Phrases
When it comes to mentioning CTA, the first thing springing up in your mind may be some short words such as 'Buy,' 'Get,' or 'Subscribe here'. Classic call-to-action phrases are common and seen everywhere on websites or social media. This type of CTA is considered the most superficial yet practical.
Sometimes 'less is more.' You do not need to add detailed images or florid texts to gain clicks. In many cases, a CTA with too many elements can be counterproductive – it confuses and puts people off focusing.
By contrast, short and sweet ones directly convey basic information. Customers quickly grasp what they are asked to do and what they will receive after taking action, which is much easier and less time-consuming. Remember, they never want to waste time reading a button or banner on a website. Accordingly, they tend to click the button when they see the benefits suit their desire. Besides, brief phrases are the best option if the call to action button space is restricted.
However, there is a common belief that classic CTA phrases are cliché or outdated and that we should not use them. Well, how successful they are depends entirely on how people use them. Call-to-action phrases considered old-fashioned still work to a certain extent. Before putting a simple word like 'Buy' or 'Subscribe,' you should provide product information and briefly show readers the values you can bring them. That makes sure fast action phrases will not be empty words. In fact, many big platforms, namely Nike, Facebook ads, Youtube, and Amazon, opt for classic CTAs because of their simplicity and effectiveness.
You can see the most familiar examples of call-to-action phrases below:
Sign up
Download here
Buy now
Get started
Swipe up to save
Learn more
See more
Find a store here
Add to cart
Book now
Save your seat
Add to Wishlist
Download the e-book
Shop now
Create an account
Subscribe now
Send a GiftRocket
Create my resume
Get coupon here
Submit it now
Chat with us
Shop gift
Check it out now
View offers now
Click button
Click here
Get a quote now
Get it here
Purchase now
Save on
Save it now
Pick it now
Grab it now
Continue here
Get more info here
Contact us
Discover now
Visit us at
Watch more
Order now
Try demo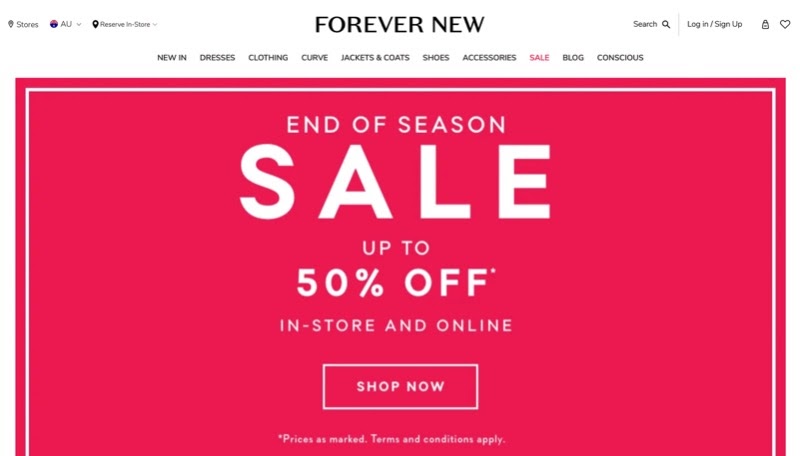 Forever New
Overall, short and typical call-to-action words are quite a safe choice. However, as they are widely used, they do not make a difference or stand out in plenty of strong CTAs. However, do not worry. There are still other types of unique call-to-action phrases that are more impressive and produce more substantial psychological effects. You will get to know them now.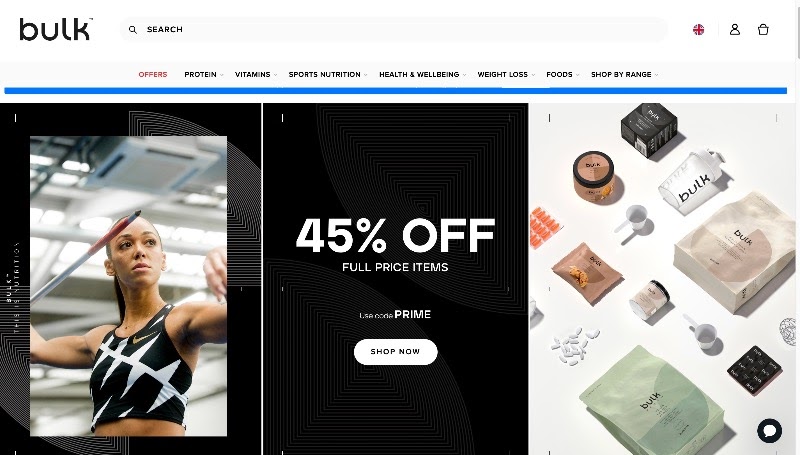 Bulk Powder
2. Urgency/Scarcity-Based Call to Action Phrases
These call-to-action phrases work based on a standard psychological principle: customers never want to miss out. While they always neglect available and abundant things, they respond immediately to urgency and rarity. That is similar to when women flock to a shop and buy items at only a one-day discount, although nobody notices them.
That is why a sense of urgency and scarcity works in Marketing. You can draw customers' attention more efficiently using this type of CTAs. Instead of giving them a chance to consider and find something else on other pages (and never return to yours), remind them that they will lose the appealing opportunity if they act too late. As a result, they are likely to follow instructions quickly.
To illustrate, this tip can be applied in real estate call-to-action when realtors want to introduce the properties and prove their urgency: 'Inquire about this property before it goes off the market,' 'Grab this property before it disappears,' etc.
Here are several call-to-action examples that use these powerful words:
Act before it's too late!
Get your discount before it's gone!
Don't miss out!
Limited quantities are available!
Hurry up! 60% off this week
All products are 50% off today only; buy now!
Check Out in 5 Minutes for 10% Off.
Enjoy massive savings while stocks last.
Download Now before it's too late!
Book now while there's still time
Act Quickly
Take the Challenge
Offer Expires in 15 Minutes. Act now!
Don't miss it!
Don't delay!
Today or never!
Closing soon, buy now!
Get your discount before it's away!
Only ten spots left. Act now before it's too late
For a short time only, buy now before it's gone
Activate your free trial today!
Get it before time runs out.
Limited Edition. Buy now!
Limited offer. Contact us now!
You're running out of time! Get yours now!
Buy now to avoid disappointment.
Reserve your spot now – Space is limited!
Offer expires very soon, buy yours now!
Order now, or you might lose it
Hurry, Limited stock availability!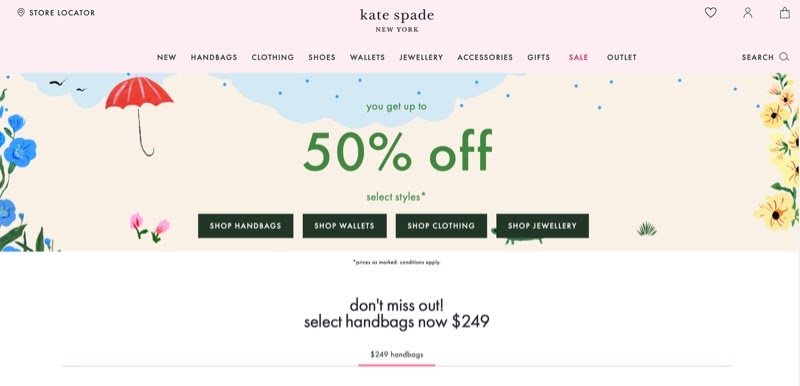 Kate Spade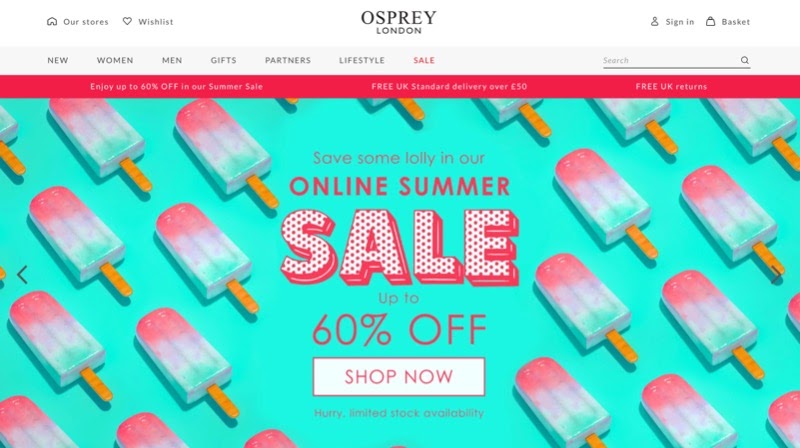 Osprey London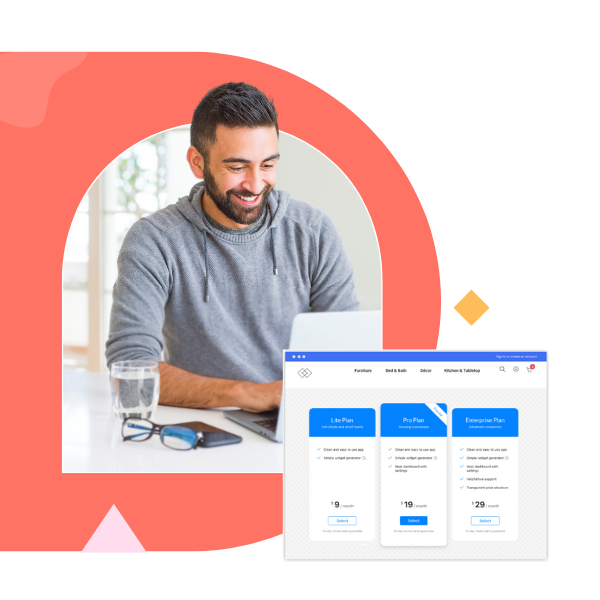 Try FREE Magezon Page Builder demo today
Easily style every aspect of Magento website the way you want without relying on developers or designers. Just by drag & drop.
3. Reward-Based Call-to-Action Phrases 
As a matter of fact, what customers really care about is what they can benefit from taking action rather than what they have to pay. A wise eCommerce owner knows the way to satisfy their needs.
Adding results-based call-to-action words draws a picture of achievement for online shoppers. They are undoubtedly interested in gaining something with a simple click or tap. For this reason, this type of CTA phrase motivates people to do what they need to receive what they want.
A tip for using reward-based CTA is to use trigger and inspirational words. It works better when you bring some sense of excitement, curiosity, or trustworthiness. For example, 'free', 'new', 'secret', 'more', 'discover', etc. Some verbs like 'claim,' 'get,' 'receive,' 'activate,' and adjectives like 'successful,' 'instant,' and 'better' offer users a strong emotion of reward. Whatever feelings customers will experience should be shown clearly in the CTA texts.
Besides, you can put the word presenting the benefit first, for example, 'Get $10 when you invite friends.
Below are some examples of benefits-based fun call-to-action phrases:
Learn what a wonderfully agile email workflow looks and feels like.
Sign up for the next no BS Blockchain Seminar.
Ready to speak with a marketing expert? Give us a ring.
Start your journey toward successful weight loss
Start your path to greater wealth
Begin your adventure to improve your speaking skills
Get free card
Get our tips straight to your inbox and become a better manager.
Treat yourself to 10% off
Lose weight in 6 weeks!
Activate your 20% discount now!
Claim your free trial
Grab one today and boost your…
And many more.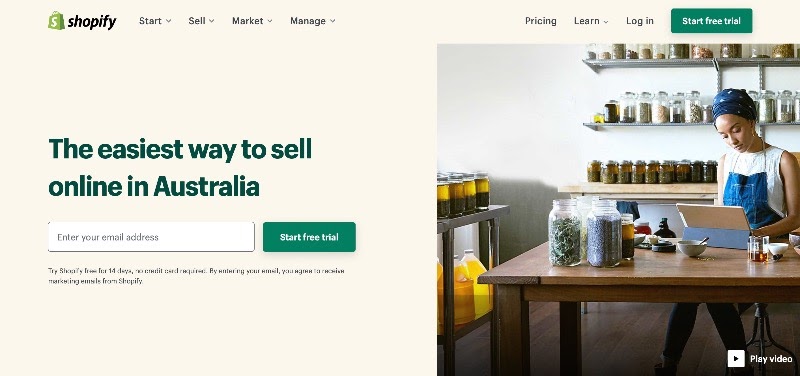 Shopify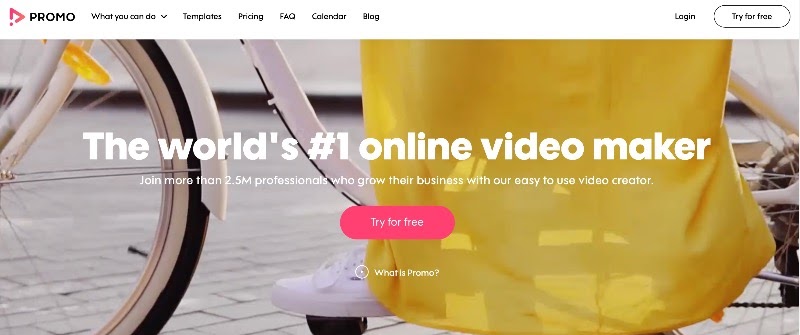 Promo
4. Social Proof-Based Call to Action Phrases
Humans are basically social creatures. They are often drawn to things that are popular and supported by a large number of people. For example, people tend to take an interest in a 'hot' check-in place or purchase skincare products from a band advertised by a celebrity. This unique 'bandwagon effect' can be applied in marketing to magnetize more customers.
Social proof-based CTA comes in various forms: users' reviews, testimonials, celebrities' advertisements, business credentials and logos, social networking shares, or professionals' approvals.
These CTA work because social proof triggers customers' FOMO (Fear of missing out). When you show them that many people are using your service, they may be curious and want to discover why you attract so many members. In other words, they do not want to miss out on what others accomplish. In addition, the term 'join' gives readers a sense of cooperation and belonging to a big community.
Another success of this type of CTA lies in reliability. According to statistics, around 84% of people trust reviews and recommendations from users while researching the products they will buy. That means using people's (mainly social media influencers') positive feedback in CTAs can increase CTR. Readers may think, ' The action is worth trying; if not, why do they love it?'
Look at the list over here to understand how to write a social proof call to action phrase:
Join 233,000 other marketers and subscribe to my email list.
Become one of the 23,451 people who subscribe to my emails.
Join the club! Over 400,000 fitness enthusiasts request my emails. You could, too!
Join thousands of productive sales teams using…
Join over 334,000 people who get the free and fresh Copy blogger knowledge as soon as it's published
Be a part of our growing community
Join the community
We've driven over 6,271,747 leads for clients. Discover how we can help your business grow.
Join the world's best learning app with over 500,000 reviews
Join over 4 million LifeLock members
See over 589 Happy Client's Testimonials

Lifelock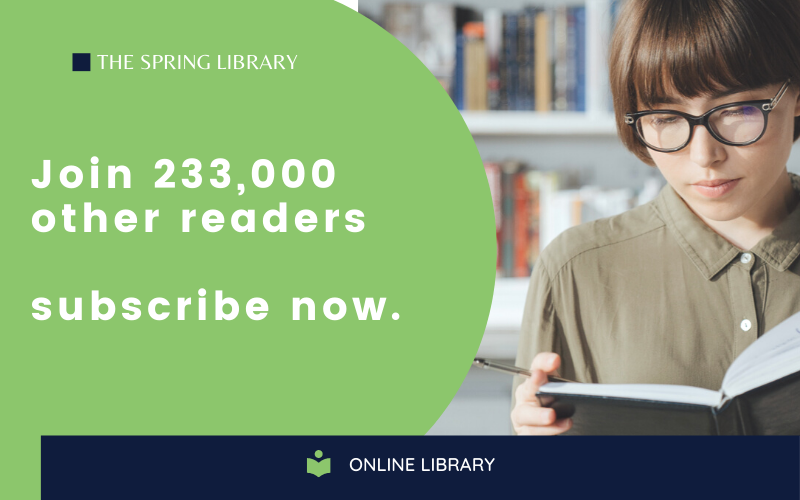 5. Question-based Call to action phrases
Another tactic for taking advantage of consumers' psychology is to ask questions. To illustrate, you can use a question-based headline: 'Do you like (something)?' followed by an action 'Contact us.' Sometimes, instead of actions, you can provide two answers to the question 'Yes' and 'No.'
In some cases, this pattern is more effective than ordinary commanding words. Questions give readers a chance to consider the offer and the benefits they may have. Besides, CTAs such as 'Do you want to master English in just three months?' or 'Want to own this purse for only $10?' incline website visitors to consider whether the action is good for them. Of course, it is!
Those deals certainly match their needs and interests. For this reason, customers are likely to click 'Yes.' A 'No' is still possible, but it sounds like 'No, I don't want to master English' or 'I don't want a super cheap purse,' which are incompatible with their expectations. Therefore, there's a high possibility that they opt for 'Yes' if they have a second chance.
Top Call to Action phrases that are question-based:
Want more information? Call 888.555.5555!
Like what you see? Visit us at…
Want to lose weight? Subscribe now
Why not give us a call to find out more information?
Want 10% off? Sign up now
Do you want a $1500 free credit for your next shop?
Want to see more examples? Check it out here.
You don't want to miss out on this free phone? Sign up now.
Do you want more sales? Follow us!
Want to join your fellow professionals? Attend our event next week!
Was this helpful? Share with your friends!
Care to join us? See if you qualify!
Are you doing your SEO wrong? Enter your URL to find out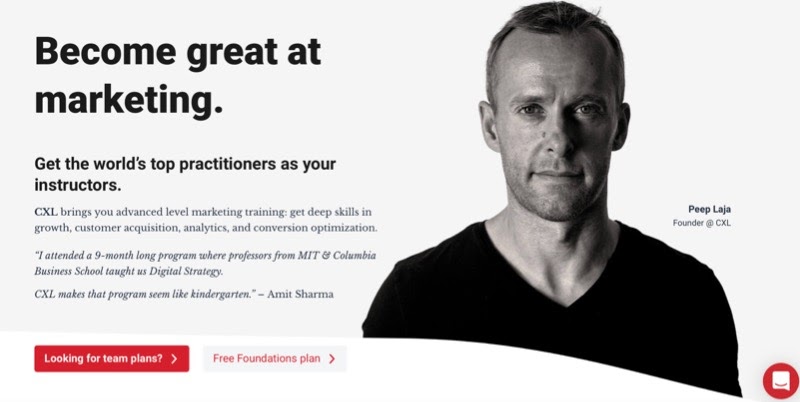 Conversion CXL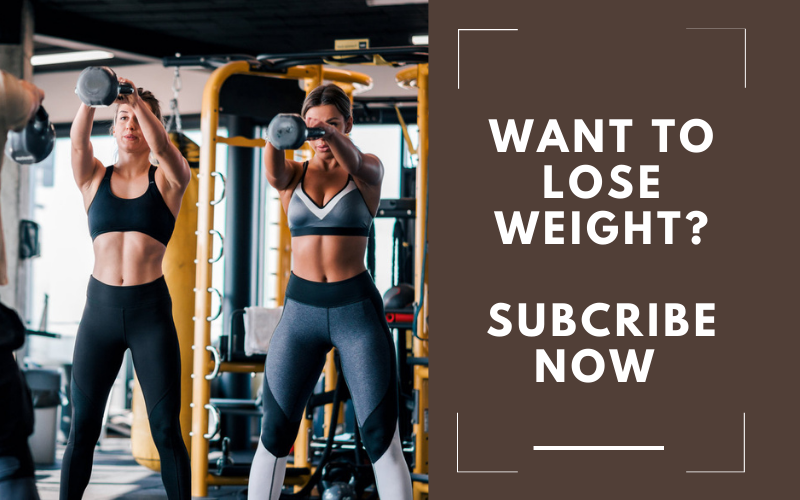 6. First-Person Call to Action Phrases
Writing CTAs tells people to do what you – an online business – want. However, they expect the action to be under their control rather than feel like you are forcing them. Therefore, using words from the readers' perspective would be more effective. In this way, the decision to click or ignore the CTA button is up to them. As a result, it improves click rates and creates a reliable connection between the customers and the organizers. Of course, they will feel safer if they actively take action.
Moreover, the first-person call to action helps personalize the process as it seems more special. Simply replace 'your' or 'you' with 'my' and 'me' and see how it changes. For instance, 'design my plan' gives the website visitor a sense of being specially offered the plan compared to 'design your plan.'
This type of CTA works wonderfully, asking people to leave a phone number, subscribe to a plan, book a service or sign up for a course.
Multiple personalized language CTAs are suggested here:
Take me to…
Show me…
Reserve my table
Book my design
Yes, I want X!
Tell me more!
Get my free template.
Sign me up
I'm in
Select my plan
Contact me
Book my demo
Send me now!
Yes, subscribe me to this list
I want a demo
Tell me more
Download my ebook
I want to…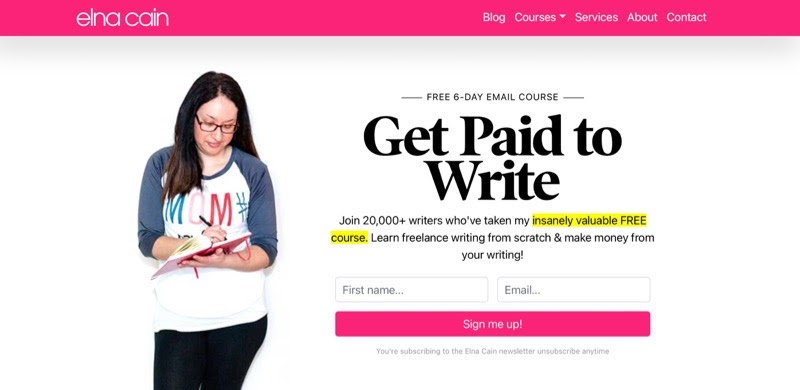 Elna Cain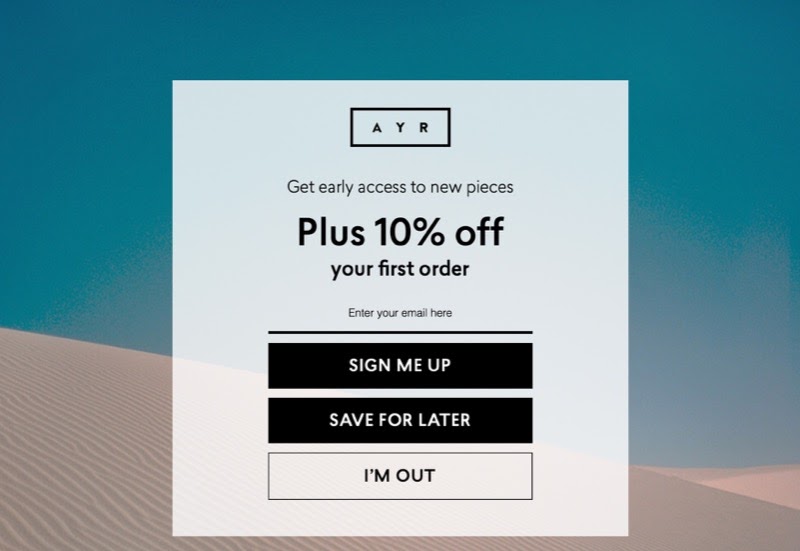 AYR
Wrapping Up
So, which type are the best CTA phrases? Well, you need to experiment and see which leads to tremendous success. Also, user behavior tools (namely Lucky Orange, Crazy Egg, and Hotjar) and A/B tests are suitable for checking CTA performances. Do not rush. Your effort will pay off.
In a nutshell, CTAs profoundly influence the conversions and revenues of business organizations. Catchy call-to-action phrases bring positive results, while bad ones destroy your effort. Therefore, writing CTAs is an important step that takes much research and editing. Take the examples of great call-to-action phrases above into consideration as a valuable reference source.
Enough learning. Now, get ready to make and utilize the most compelling call-to-action phrases!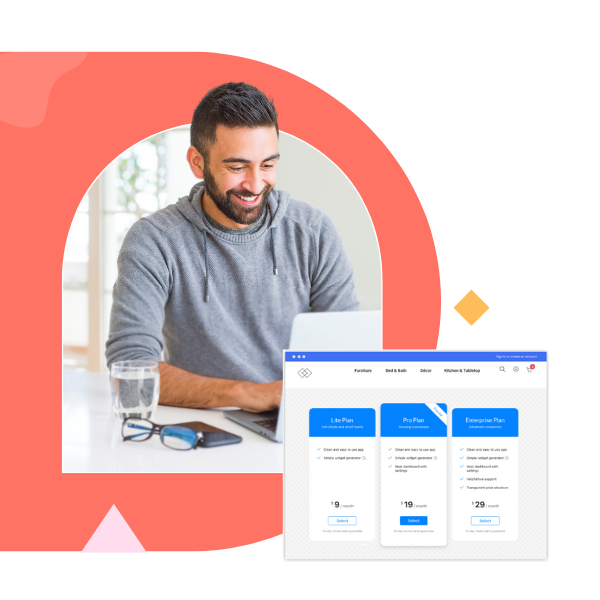 Try FREE Magezon Page Builder demo today
Easily style every aspect of Magento website the way you want without relying on developers or designers. Just by drag & drop.