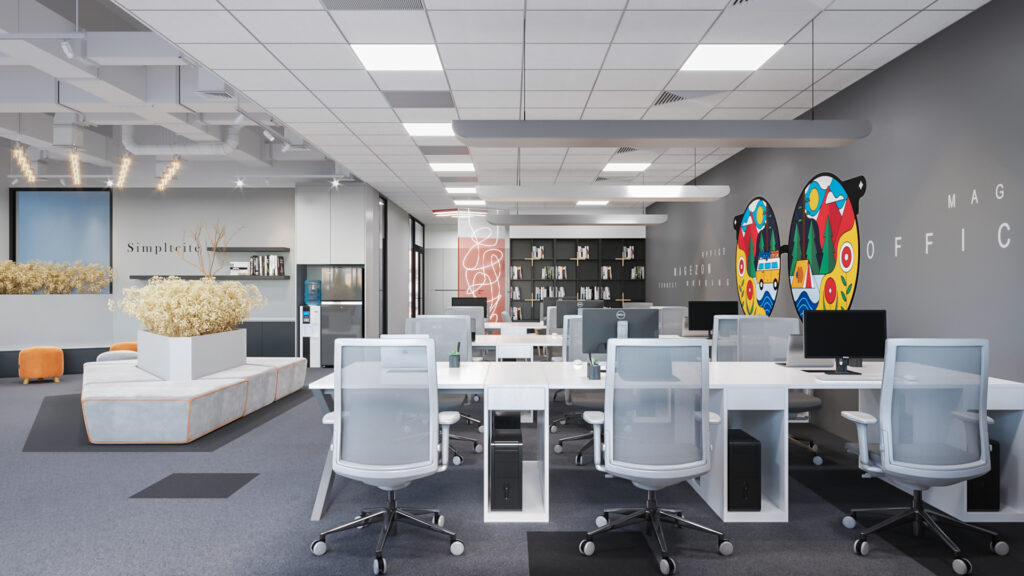 On last Friday, 9th October 2020, we were happy to move to a new working office.
Our new office is located on Pham Hung Street which concentrates many technology firms and is also called "Silicon Valley of Hanoi".
New office opening ceremony
New office day warmly occurred with the participation of all Magezon's members.
Michael- our Captain released a speech to congratulate the new working space and received congratulations flowers from the representative of building management After that, all the facilities such as computer, cup, trees, etc. are assigned for each member.
After the opening ceremony, all team members took part in many exciting games which include both in individual and group work.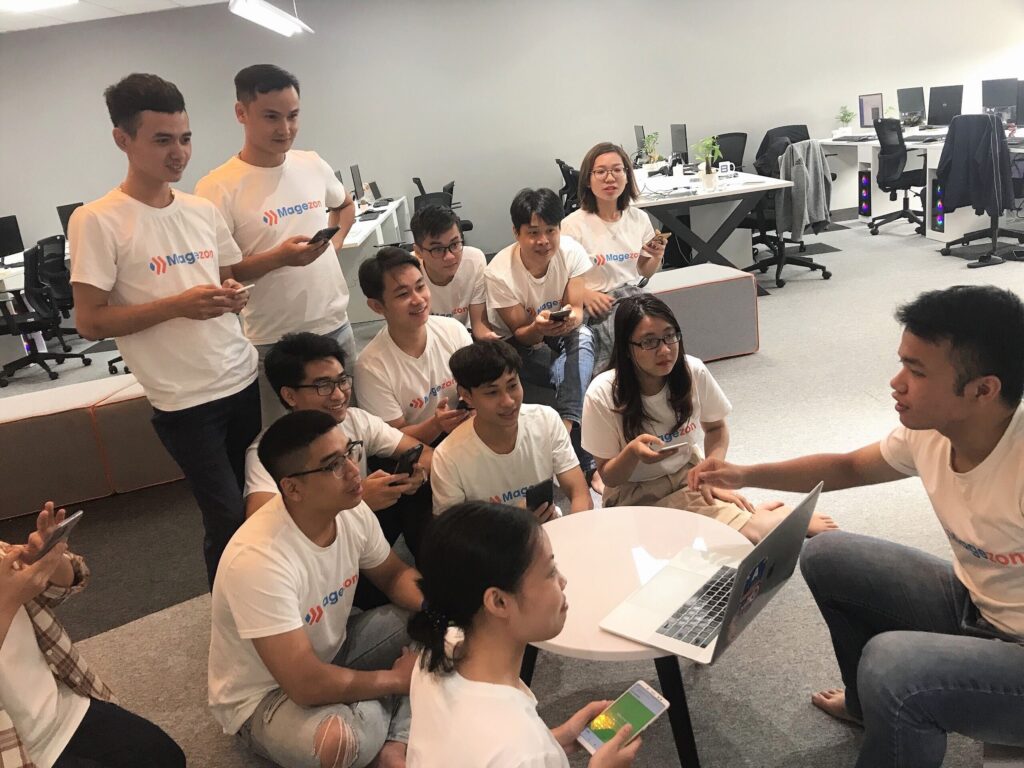 Explore our new working space
Now, let's take a tour with our new office! New working space is on the fifth floor with the areas nearly 200m2 that all of our team members can have space to work, relax and do other group activities.
We made the plan and designed for the new office during months. With the theme of creation and development, we decorated our office with the colors of orange and white which are also the color of our company logo.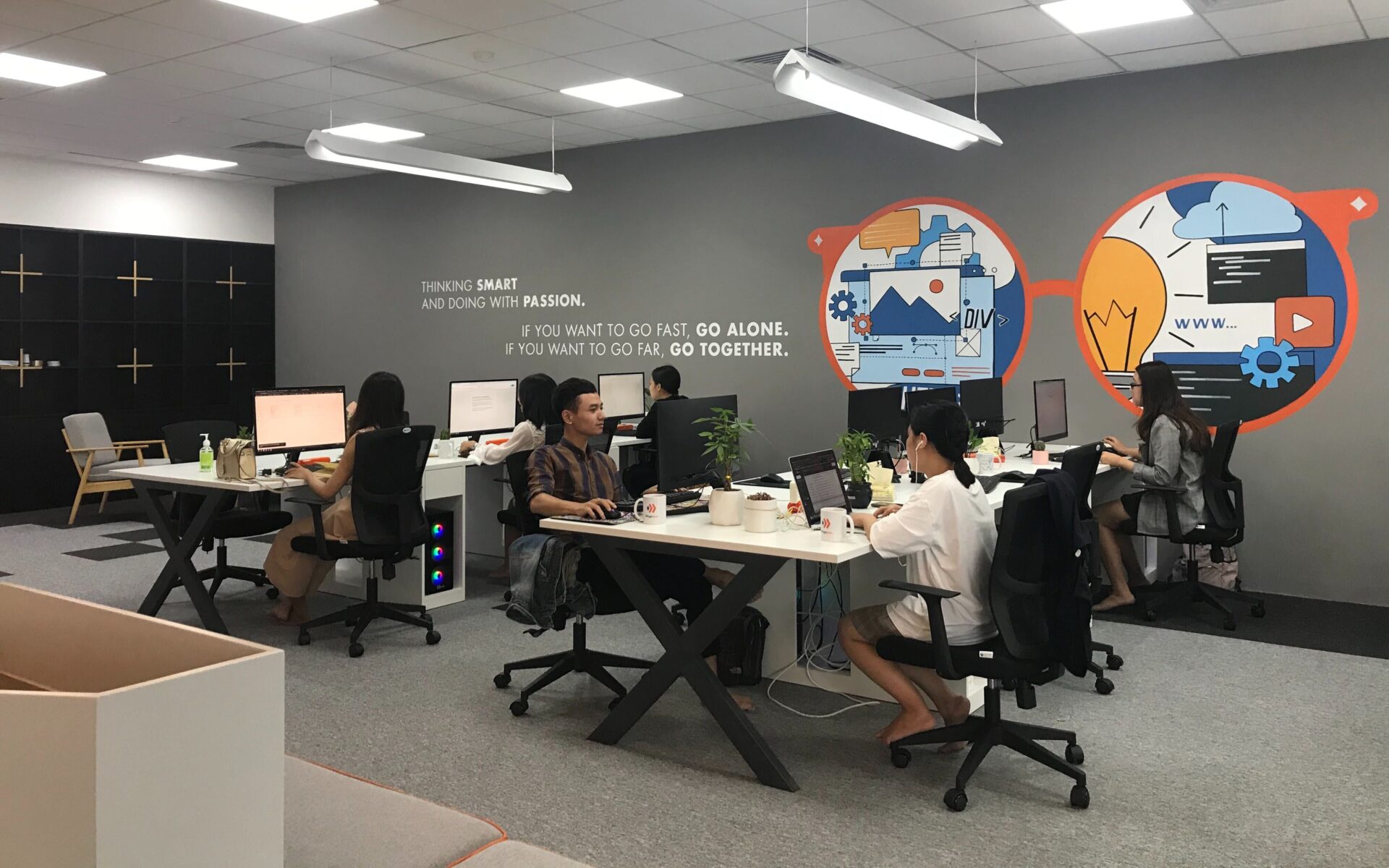 Besides, open working space allows each member of our team to work conveniently. Therefore, our office is divided into 3 areas: working area, meeting room and relaxation area. In the working, we divide into 4 rows with 2 independent teams: coding team and marketing team. Specially, open working space allows us to communicate with each other easier.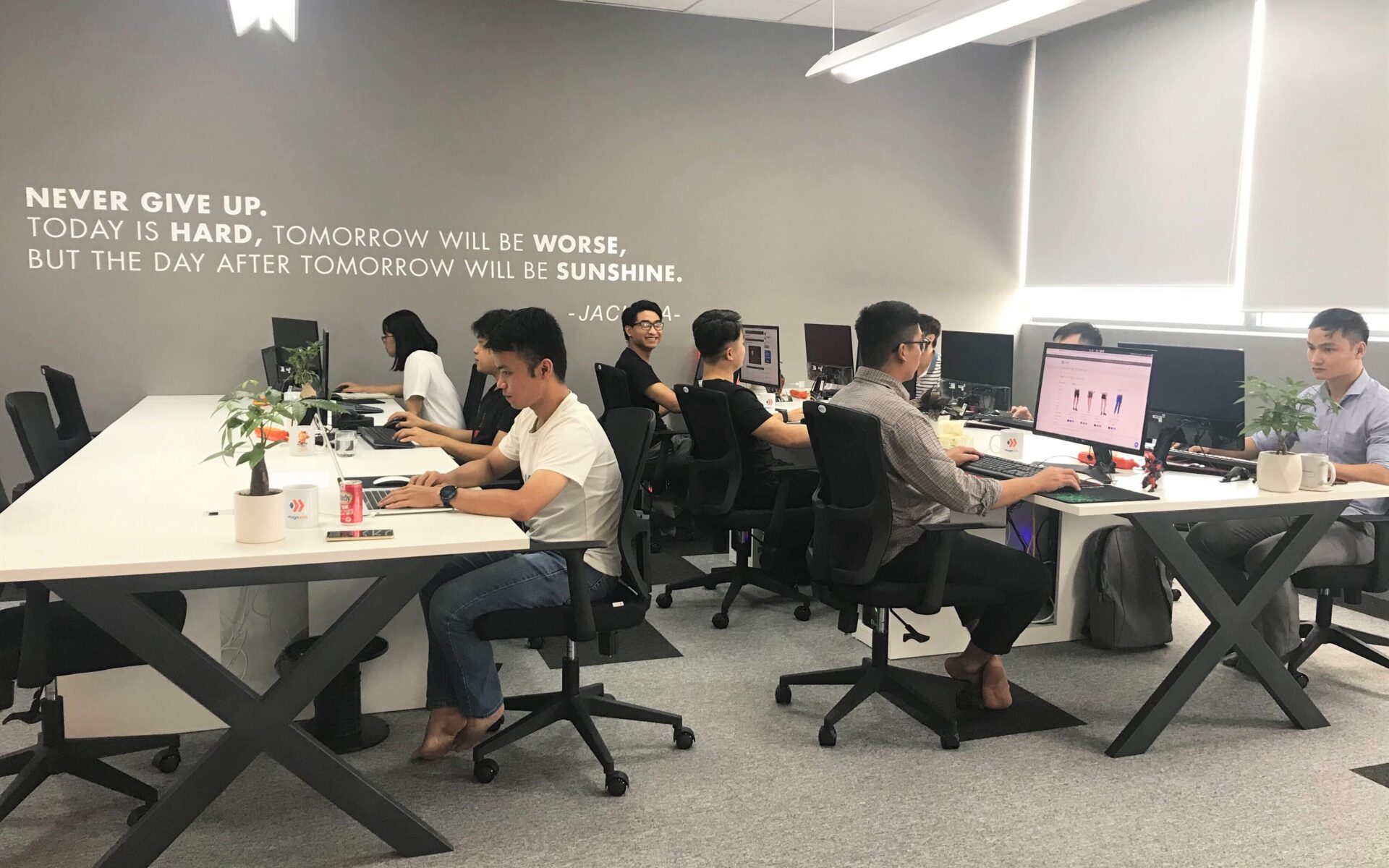 Here are some photos of our new office: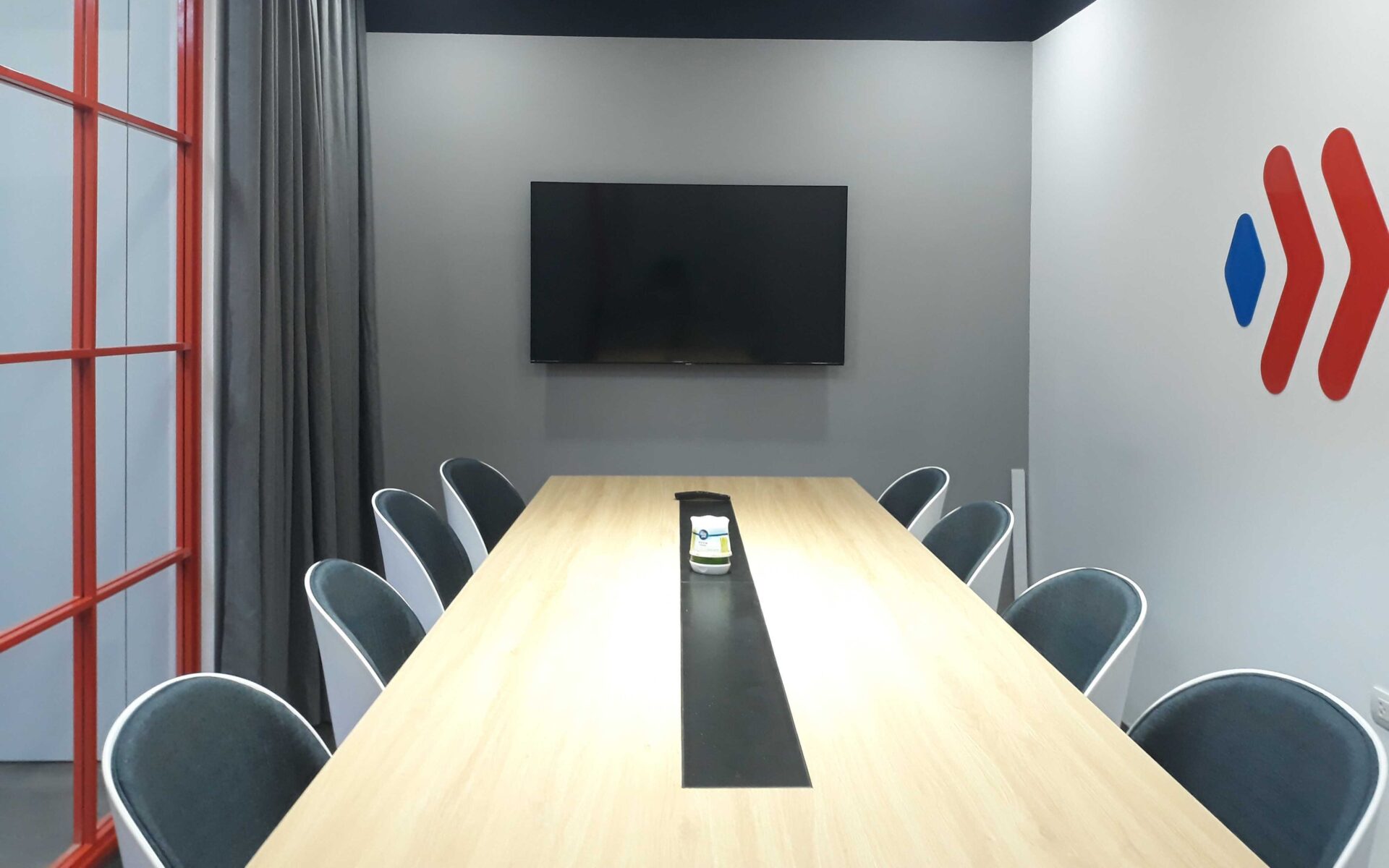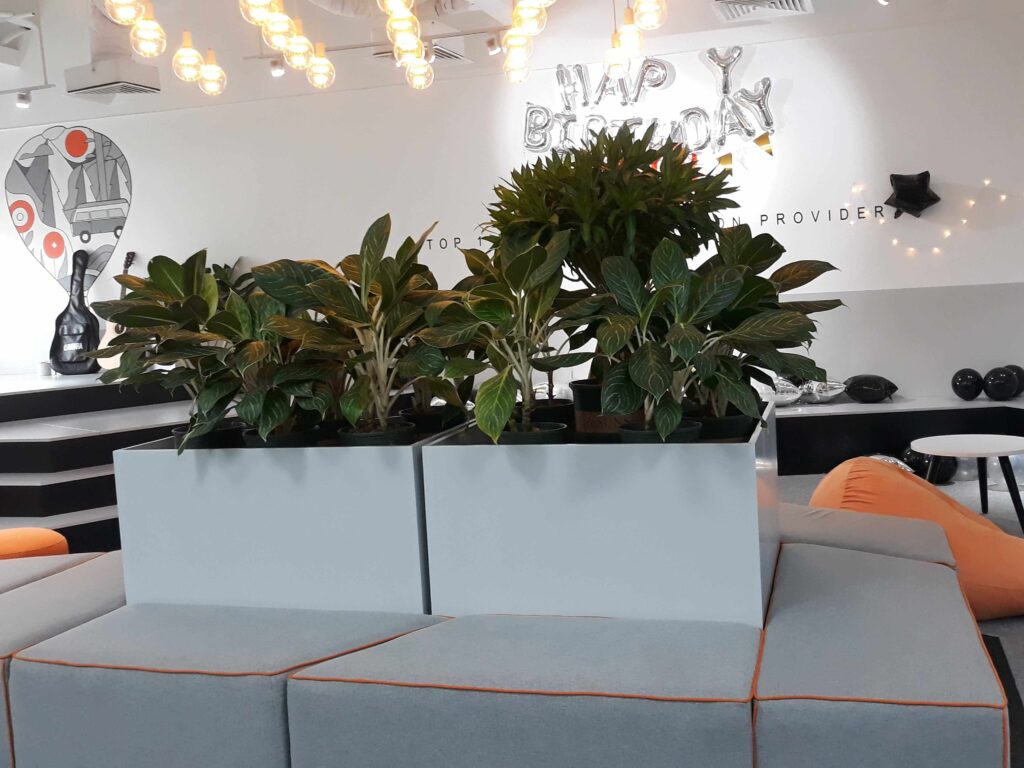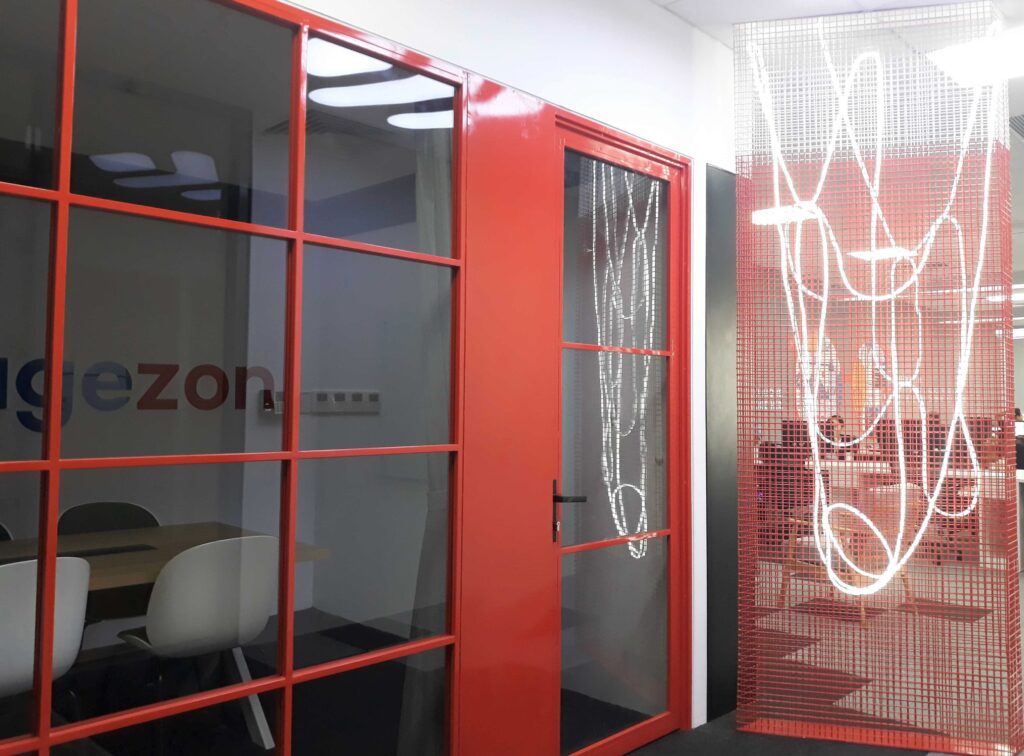 Hope with the new working office, we together can make our dream come true- to be the "Top 1 Magento Extension Provider". 
>> Take a tour with our beloved team!!!