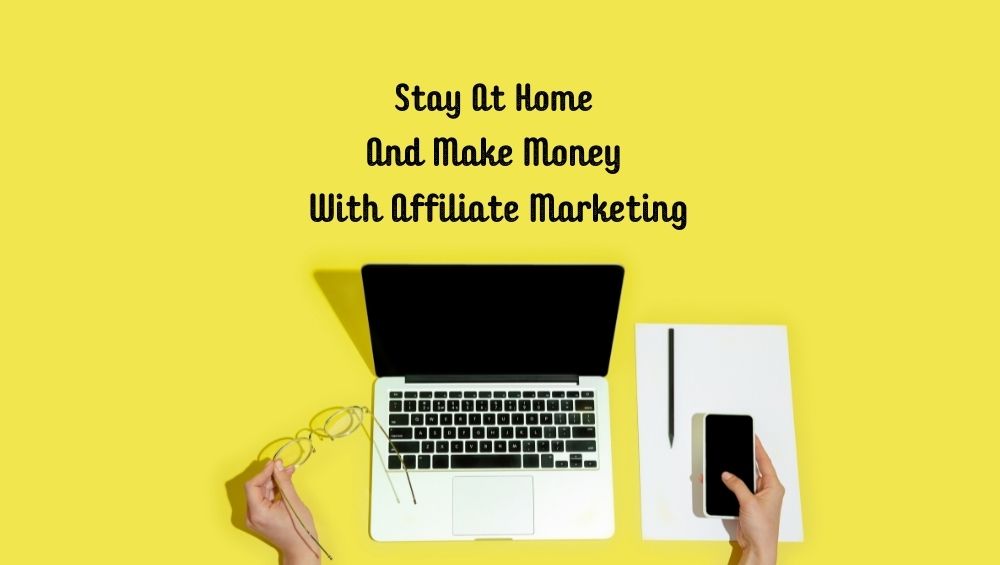 If you're thinking about becoming an affiliate marketer, you're undoubtedly aware that a wealth of information is available everywhere. Rumors, success stories, tips, case studies, failures, and promises to generate money while you sleep. It's often difficult to tell what's genuine and just hype. Moreover, it can be daunting to determine where and how to begin because it is dynamic and vast.
Fortunately, all that is required is some easy direction and investigation. Once you grasp the fundamentals of affiliate marketing for beginners and how it works, you can use it to your advantage and maximize the amount of money you make from your website.
And lucky for you, this blog post is a detailed guide on making money with affiliate marketing for beginners. In this article, we'll start by discussing affiliate marketing and how it may help you. Then, we'll explain how it works and give you some pointers on how to get started. So let's dive right in!
The Definition of Affiliate Marketing
Affiliate marketing is a type of advertising in which a firm pays third-party publishers to create traffic or leads to its products and services. Third-party publications are affiliates, and the commission fee encourages them to promote the firm.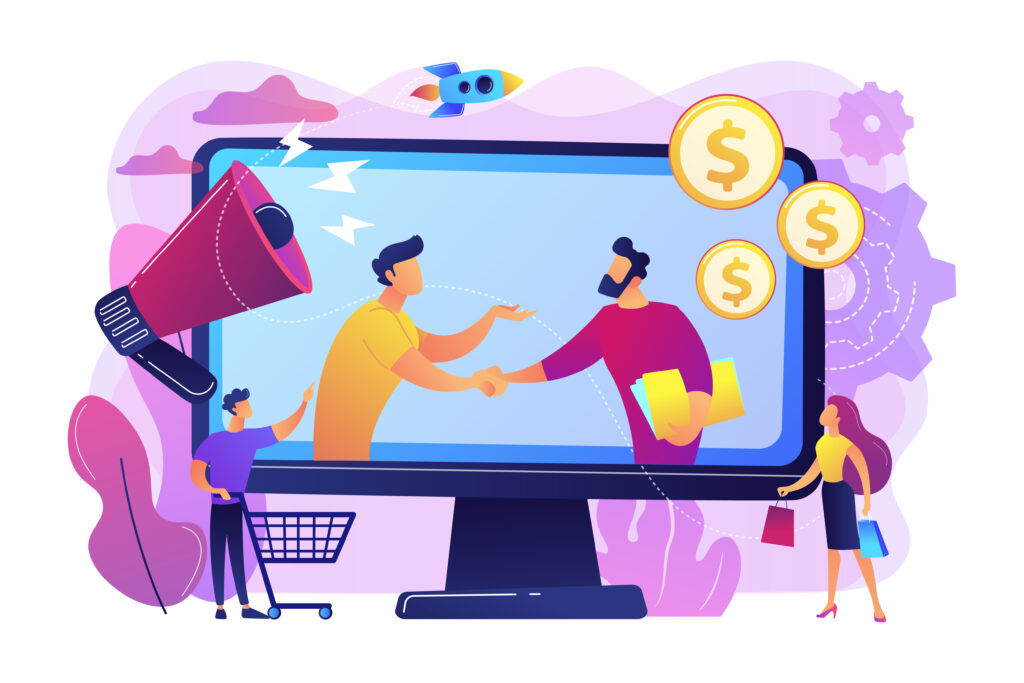 Who can do affiliate marketing? The answer is everyone. Even if you are a salesperson, a marketer, an accountant, or a cashier.
What does an affiliate marketer do, and who will be involved in the affiliate marketing process? The following are the main participants:
Sellers (merchants, retailers, or brands) can range from sole proprietors to multinational corporations. They are the ones that create the items or services that are being marketed and sold.
Affiliates (publishers or advertisers) use affiliate links and advertisements to promote the seller's items to their audiences. If their advertising or referral results in a sale, they will be paid a commission by the seller.
Customers acquire the product or service from the vendor due to the affiliate's recommendation.
Affiliate marketing is essentially a type of profit-sharing between merchants and advertisers. The commission is deducted from the product price, so the client has no additional expense.
Let's check some practical affiliate marketing examples. Some affiliate marketing firms can give you ideas and confirm this is a legitimate, high-paying affiliate marketing money source.
Shopify
Shopify's Affiliate Program is a network of businesses, educators, influencers, and artists that send Shopify recommendations. Signing up for the program is free; all you have to do is apply.
Once authorized, partners will receive a one-of-a-kind referral link to share with their audience. They make money with affiliate marketing whenever someone signs up through their link.
On average, Shopify affiliates earn $58 for each referral who signs up for a premium Shopify plan. Affiliates may make as much or as little money as they desire, depending on how much effort they devote to their affiliate marketing plan.
eBay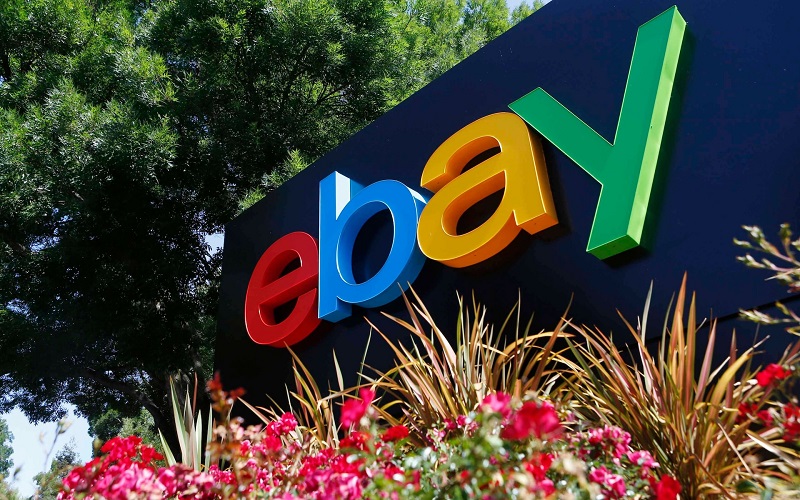 eBay's Partner Network is an affiliate marketing network where partners are paid for promoting the firm's listings on sites other than eBay Inc. (EBAY). The affiliate receives a commission and may be eligible for credit on their final merchant fees. eBay partners can also earn a commission online on other sellers' products.
When a buyer bids on or purchases an item within 24 hours after hitting the eBay purchase link on the affiliate's site, the affiliate earns a commission. The fee is paid for submitted bids if the buyer wins the auction within ten days after the submission.
How to get paid for affiliate links on eBay? You may ask. Well. Commission rates vary depending on the type of goods sold and range from 1% to 4%. On anyone qualified sale, no more than $550 will be paid. Because of their limited income sources, gift cards, products offered by the charity, and special promotions are typically excluded as qualified sales.
Amazon
Amazon Affiliate Marketing – Amazon Associates – is one of the world's largest affiliate marketing networks. Creators, bloggers, and publishers join up to have Amazon items and services featured on their websites or applications in exchange for money for the sales generated by their sites.
Amazon has stringent requirements for the sites and applications that host its advertisements. Sites, for example, must not contain duplicated content from another site or author and must be open to the public. In addition, affiliate marketing websites must be active, with current material, and meet Amazon's criteria. They must not, for example, contain vulgar or offensive information, advocate violent or criminal activities, or contain any content regarded as detrimental to others.
For qualified sales, Amazon Associates can earn up to 10% commission. Rates are set and determined by product and program categories. Amazon also provides special commissions for specific events.
Etsy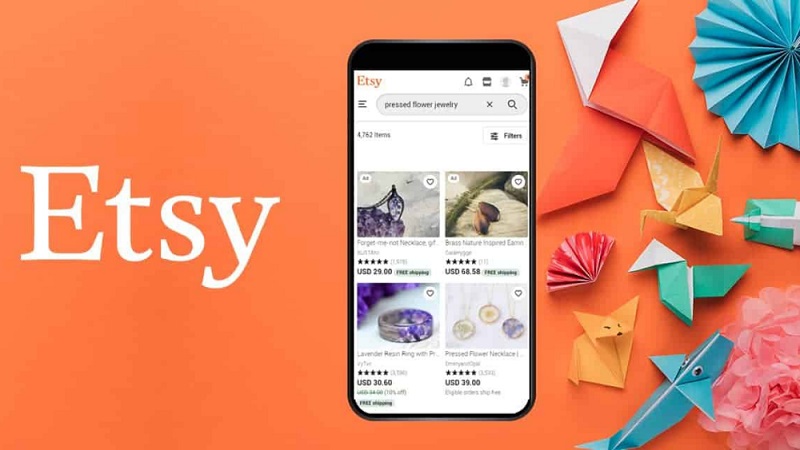 Etsy (ETSY), a global online marketplace for vintage and one-of-a-kind products, promotes its wares through various channels, including affiliate marketing partners. Applicants must submit an online application through its affiliate program site to apply. In addition, eligible applicants must be at least 18 years old, have an active, distinctive website, a brand identification, and satisfy additional criteria to qualify as an Etsy affiliate marketing partner.
If authorized, the Etsy affiliate program pays the affiliate a percentage of sales generated by their site's advertising of the goods. The commission rate varies and is based on the order price. Affiliates can be Etsy sellers, but they cannot make commissions on their items unless they have specific approval. In addition, Etsy announces that it has the right to cancel an agreement for any reason and withhold payments for any reasonable cause.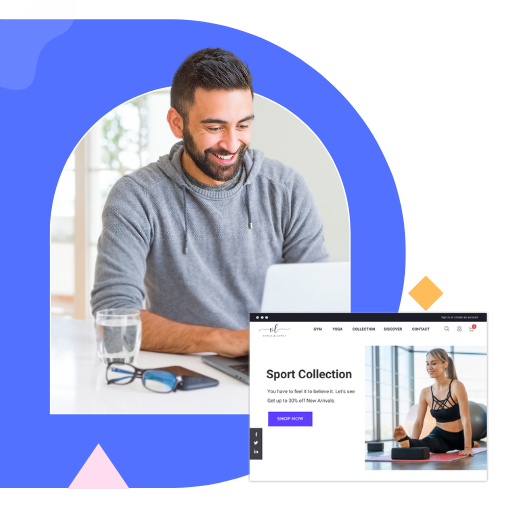 Try FREE Magento Page Builder demo today
Looking for a Magento 2 page builder that helps you create any beautiful page layout with no coding required? 
Magezon Page Builder can help!
Understanding Affiliate Marketing: How Does Affiliate Marketing Work?
Understanding Affiliate Marketing
Knowing the concept and some affiliate marketing examples is the first step to becoming a professional affiliate marketer. In this part, we'll continue to discover the relationship between the firm, the affiliate, and the customer.
For your information, an affiliate can help an e-Commerce firm access a larger audience of internet users and shoppers. An affiliate may possess several websites or email marketing lists; the more websites or email lists an affiliate has, the more extensive its network. The paid companion then communicates and promotes the e-commerce platform's items to its network. The affiliate accomplishes this by displaying banner advertising, text ads, or links on its websites and sending emails to clients. Advertisements in the form of articles, videos, and pictures are used by businesses to draw an audience's attention to a service or product.
Visitors who click on the advertisements or links are taken to the e-commerce site. If customers buy the goods or services, the e-commerce merchant funds the affiliate's account with the agreed-upon compensation, ranging from 5% to 10% of the sales price.
This model aims to enhance sales and create a win-win situation for the merchant and the affiliate. The system is one-of-a-kind, lucrative, and growing in popularity.
How Does Affiliate Marketing Work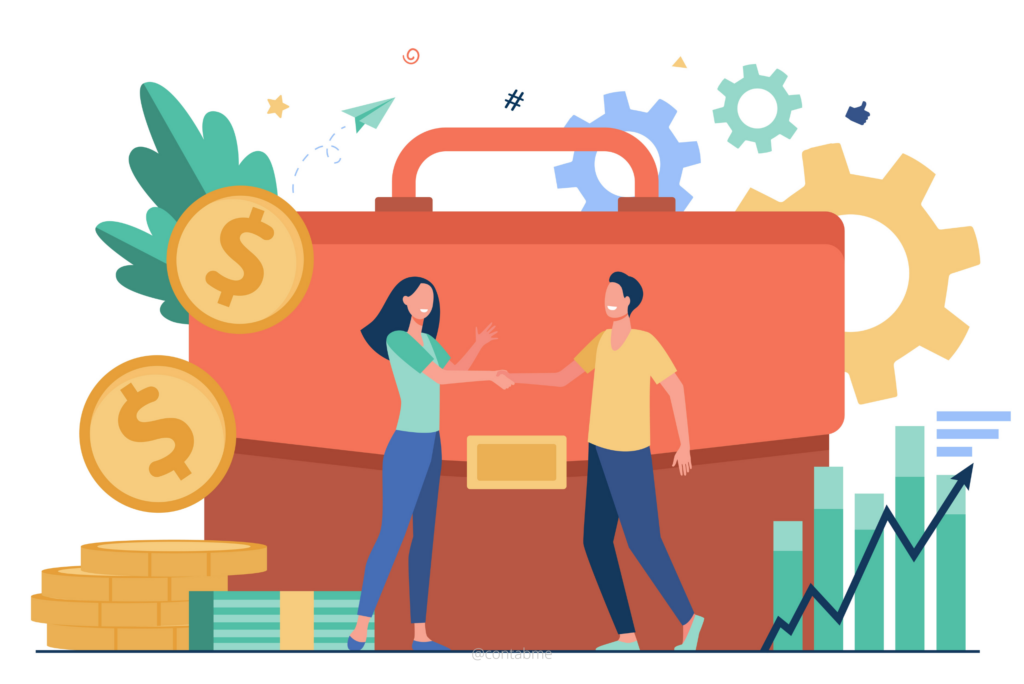 Before making a lot of money with affiliate marketing, you need to know how it works. And it's right here so that you can see.
Affiliate marketing recommends a product or service by posting it on a blog, social media platform, podcast, or website. The affiliate gets a commission each time someone purchases after clicking on the unique link connected with their suggestion.
Here's a simple method for breaking down how to make money with affiliate marketing step by step:
1: You place an advertisement or a link to Store A on your website, social network, or blog.
2: When visitors click on your affiliate link, they are directed to the advertiser's website.
3: The visitor decides to purchase from the advertiser's website.
4: The transaction is recorded by the affiliate network.
5: Store Z confirms the purchase.
6: You get compensated with a commission.
The commission rate varies according to the firm and the deal. You'll earn approximately 5% of the sale on the low end, but with certain agreements, you may earn up to 50%, generally when advertising a class or event. In addition, affiliate marketing networks pay a flat fee per sale rather than a percentage.
Types of Affiliate Marketing
1. Unattached Affiliate Marketing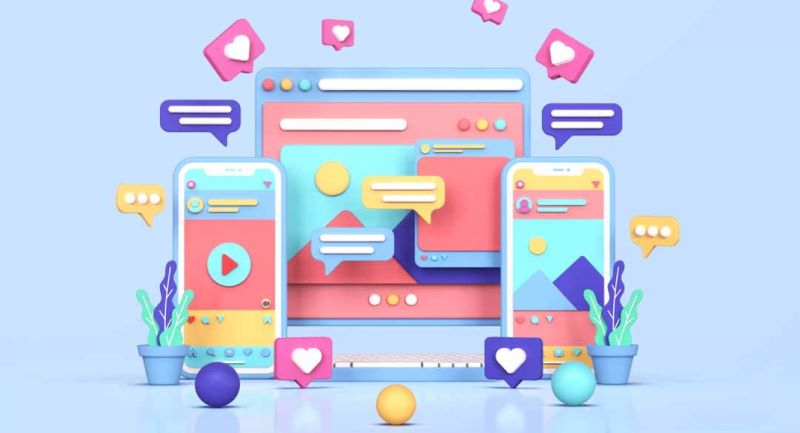 This is known as standard pay-per-click (PPC) affiliate marketing. In its campaigns, you'll have no presence or authority in the niche of the product you're promoting, which means that you don't have any connection with the end customer. And all you are doing is placing a promotional link and making money with affiliate marketing in front of someone via Google Adwords, Facebook advertising, and so on in the expectation that they will click on your link, buy the product, and you will receive a fee.
Many people are attracted by this form of affiliate marketing because they don't need to have the authority or be physically present. This type of affiliate marketing appeals to many because it doesn't require physical presence or authority. However, building a reputation and trust with specific groups of people online takes time, and many people are too afraid to commit to working on a blog or website. Yet, sometimes, this is the only choice for many people.
2. Related Affiliate Marketing
Related Affiliate Marketing is another type of affiliate marketing. This is where you have an online presence via a blog, podcast, videos, or social media. And you have affiliate links to items relating to your niche, but they are for products you do not use.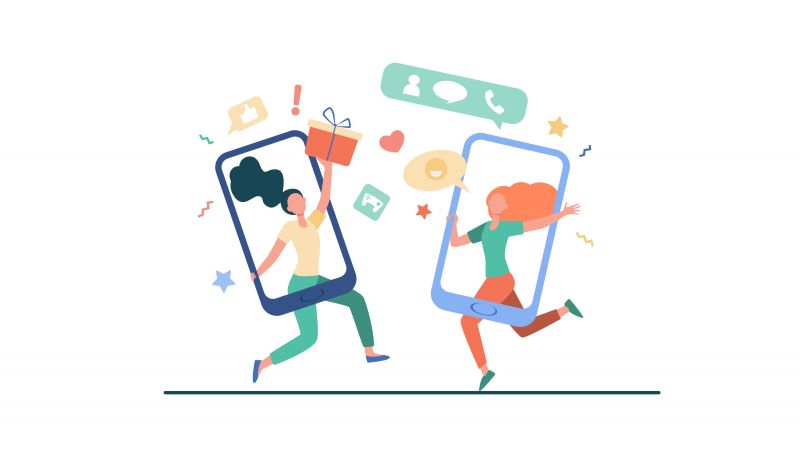 In most cases, the link is between the affiliate's specialization and the product or service. The affiliate has sufficient influence and competence to drive traffic, and their degree of authority establishes them as a reliable source. However, the affiliate makes no representations concerning the product or service usage.
Be noted that you'll risk losing the trust you've earned with your audience if you don't promote the right items, even if you know the owner or think it's a good fit. It takes time and effort to develop authority and trust. One terrible affiliate offer can quickly derail that, so make sure you trust the product you're suggesting and the team behind it to look after your people.
3. Involved in Affiliate Marketing
Involved Affiliate Marketing is the best way to do affiliate marketing. The affiliate uses a product or service, believes in it, and personally recommends it to your audience. That offer is appealing because of your engagement and familiarity with the product.
Involved Affiliate Marketing creates a stronger bond between the affiliate and the promoted product or service. This is because they have used or are now using the product and are confident that others will benefit from their pleasant experiences. Thus, their experiences act as advertising and are regarded as reliable sources of information.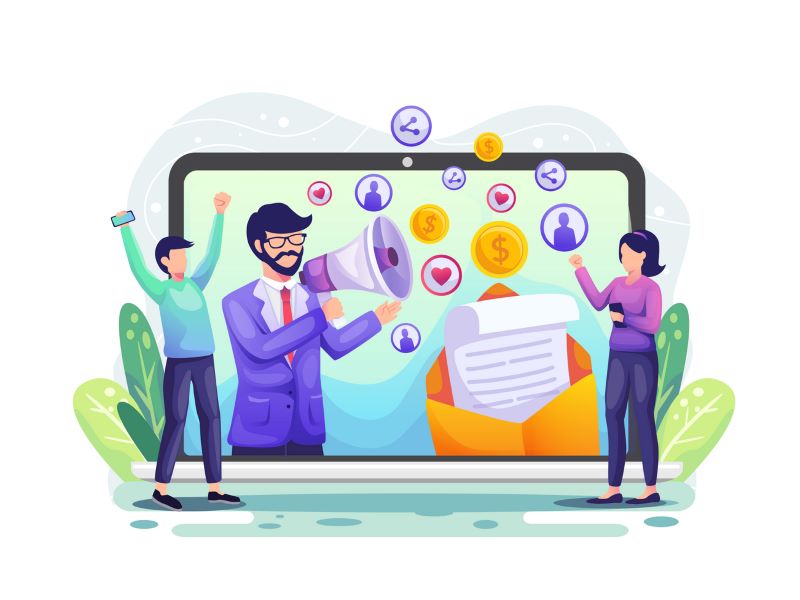 However, there is a degree of accountability that you must maintain while making these kinds of suggestions, especially if you have a lot of authority and influence over your followers. This is a significant matter for me. If it were up to me, this is the only method I would use to do affiliate marketing since it is the most honest and helpful.
Pros and Cons of Affiliate Marketing
Affiliate marketing may be highly profitable for both the advertising firm and the affiliate marketer. The firm benefits from low-cost advertising and its affiliates' innovative marketing efforts, while the affiliate benefits by earning more revenue and incentives. No matter how appealing affiliate marketing is, affiliates will have certain disadvantages. So let's see what its pros and cons are.
Pros
Billion-dollar Startup: Affiliate marketing is a billion-dollar sector that has recently prospered rather well, which appears to be its primary benefit. Isn't it a great incentive to receive your share?
Low-Cost Business Plan: The undeniable advantage of affiliate marketing is that it is a relatively simple sector to enter, owing to the lack of entry hurdles. It's just a matter of your choice. You must set up an affiliate marketing website (but you may also become an affiliate marketer without a website), select a compelling niche, and select a specific product or item (goods) to promote. Then all you have to do is join a particular affiliate marketing network, and you're set to go.
Low Initial Investment: Compared to other sectors, the affiliate business's operational expenditures are virtually non-existent at first. You work online so that you can do it properly from home.
Income from a Secondary Source: You don't have to quit your current work to become an affiliate marketer. You may undertake it as a side project and see how much mileage you can get out of it in the first few months.
Flexibility and convenience: You may establish several campaigns on various affiliate websites and landing pages to promote your affiliate links, abandoning the ones that aren't doing well and optimizing those that are. You also don't have to limit yourself to just one affiliate marketing scheme.
Adaptable Working Hours: You create your schedule and daily working routine when you operate from home. So you can always find time for anything unexpected, like a friend's birthday or family errands. You also control when you go on vacation and how many days you take off.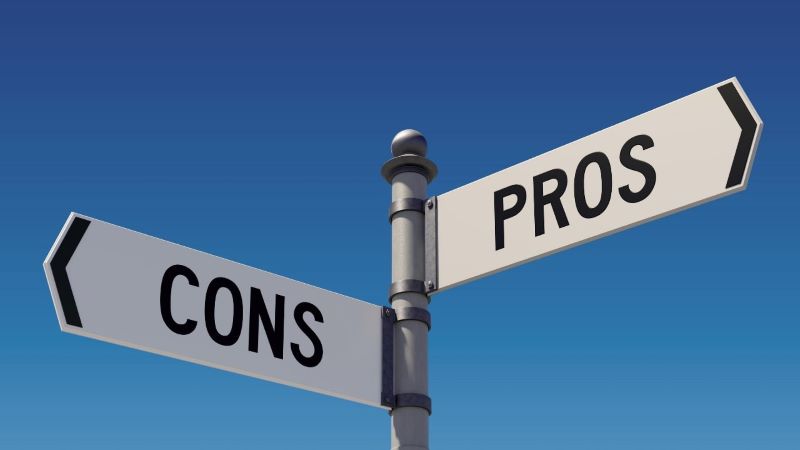 Cons
Affiliate marketing programs are not within your control: Because you don't own affiliate marketing programs, you'll have to rely on existing ones. As a result, you rely entirely on your merchant's regulations and must adhere to their terms, including those unfavorable to you.
You have no control over your competitors: Many people try their hand at affiliate marketing because of the low initial costs, great return potential, and lack of experience required. Anyone, in theory, may join and succeed. However, highly skilled affiliate marketers in the same area compete fiercely, which might pose a clear threat to your success and put you at a substantial disadvantage.
There is no guarantee of revenue: Pay-per-performance offers both a huge opportunity and a significant risk. Unfortunately, nobody promises that working as an affiliate marketer will be easy or that you will immediately achieve the necessary profits. It's a challenge you must accept and dedicate all your efforts to maximizing the opportunity, but it's impossible to estimate how much money you will make in the end.
You won't be able to build a customer base: The fact is that a repeat client who receives a reference will never buy from you again. Instead, he'll go straight to the affiliate merchant and repeat the transaction. That's how affiliate marketing works. You repeatedly commit to generating fresh leads unless you promote affiliate programs that pay you a recurring commission.
Quantitative Methodology: Some say affiliate marketing is linked with spammy marketing initiatives. Some opportunistic affiliate marketers pollute the internet with spam and misleading information to make quick and tiny profits. Unfortunately, they'll lose credibility, and, worse, they'll jeopardize their merchant's reputation if you go down this murky route.
How to Make Money With Affiliate Marketing?
Now that you have a fundamental understanding of what affiliate marketing is and how it works. Let's talk about what you need to start affiliate marketing and how to make passive income with no money.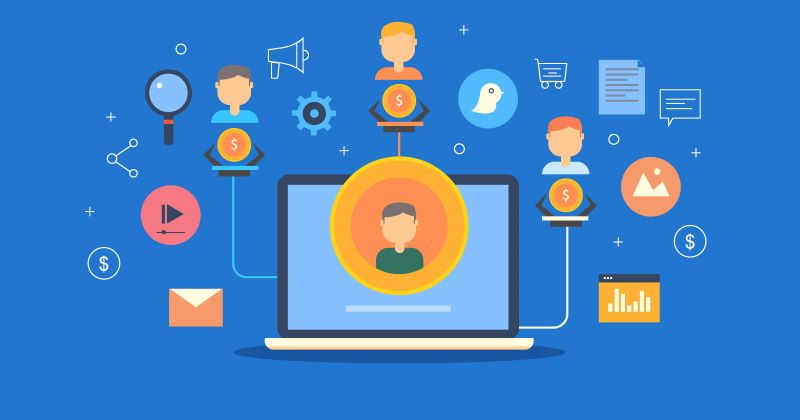 If you are sincere about making money with affiliate marketing, follow these three steps:
Step 1: Create an affiliate marketing plan
Build Your Niche
Choosing the proper specialty will focus your business and provide you with content. Aside from that, it will make it easy for you to build customized marketing strategies to reach the proper demographic.
How do you pick the best niche for affiliate marketing? Here are some pointers:
What topics do I care about? Typically, the things we are enthusiastic about are also what we are educated about; this might be a practical aspect and make it much simpler to generate quality material.
Is the subject broad enough? For example, is there enough material for 100 blog posts? Otherwise, you may have difficulty with search engine optimization (SEO).
Is there money to be made in this market? Money, without a doubt, is not everything. However, if you're curious about which issue is a money maker and which isn't, you should go with the money maker.
Tip: If you already have an established traffic source, such as a blog or a social network account, you may be able to skip this stage entirely. Sometimes you have to choose a specialty, and other times the niche picks you. If it's working for you, remain with your present and monetize what you've got.
Affiliate models of many types
Several affiliate programs are available, so it is worthwhile to research which is ideal for you. But first, consider the three standard affiliate models listed below.
Coupon codes: Discount codes entice clients to click your links since they will receive a discount when they purchase. For social media influencers, this win-win approach is expected.
One-time commission at a fixed rate: A flat-rate or former commission scheme pays you once for each click or sale. This basic technique works particularly well for those with a vast audience or traffic source.
Commission regularly: Recurring commissions provide excellent long-term passive income opportunities. Instead of getting paid once per sale, you can make money with affiliate marketing month after month as long as the client you referred to continues to purchase, typically in the form of a subscription.
Select Affiliate Products to Market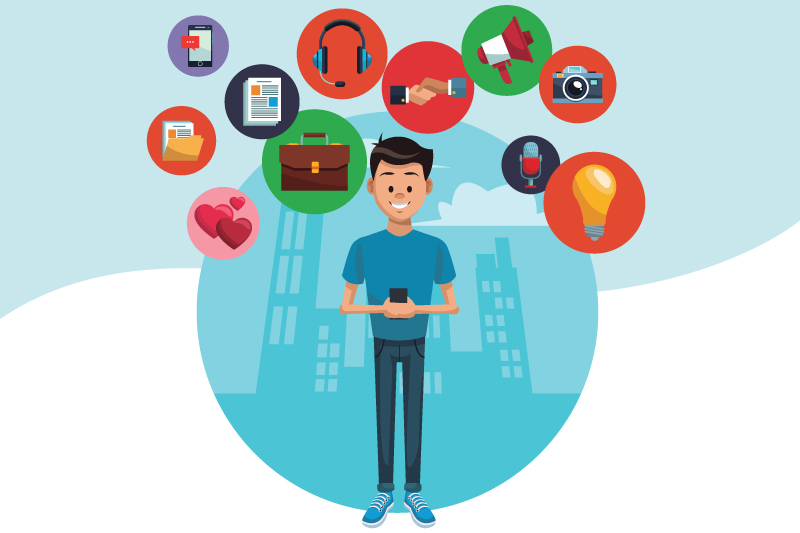 Now, it's time to decide which affiliate products to advertise. First, find a product that fits your niche and is linked to your written content.
Promote products you are already familiar with: Note all the items and services you use, then use Google to look for affiliate programs for them. After that, write reviews and insert affiliate links.
Promote products that meet people's requirements: You may seek advice from people interested in your niche about their problems and how to help them solve them. Find a product that can assist them. If you like the products, you can opt to become an affiliate and suggest them to others. Remember, one of the best methods to find the correct audience is to see whether you can supply them with the valuable solution they seek. Then, they will be willing to pay for the answers if they work.
Promote other people's products in your niche: You may also search #affiliate and #ad on Instagram, Twitter, Pinterest, and Facebook to see which products other affiliates are currently advertising.
Selecting Affiliate Networks
The final element of step one is to select the affiliate networks with whom you want to operate. Again, there is an incredible variety of networks accessible, so whichever language, country, or sector you are looking for, you will undoubtedly find it.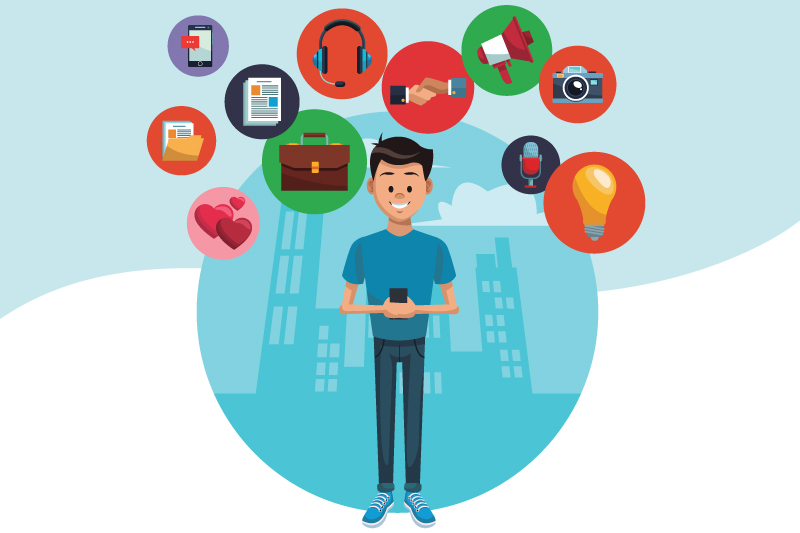 Affiliate marketing networks are online marketplaces where affiliates may locate items to sell, and retailers can advertise their products. As an intermediary, the marketing network is valuable. Signing up for an affiliate marketing network should never be free.
The following are a handful of the more well-known affiliate networks; however, there are many more:
Step 2: Create content and expand your audience base
Create a Website
Once you've identified a profitable and appropriate niche, you're ready to construct a website or blog. WPBeginner provides a beautiful guide to help you pick the right website platform, and the entire process is simple.
There are numerous pages to consider while building a website or blog, including the following:
1. About the Authors: Make it personal and give folks a chance to know you.
2. Contact information: Include any contact information you want to share with your readers, advertising, or possible partners.
3. Terms of Service: This legal page limits your liability if information or services supplied on your site are misused. It also outlines the user's duties in terms of copyright and trademarks.
4. Personalized 404 Page: A custom 404 page may significantly improve the user experience.
5. Advertisement: Include a page for advertisers with information about available spaces, monthly views, audience demographics, and a contact form if you want to sell on-site advertisements.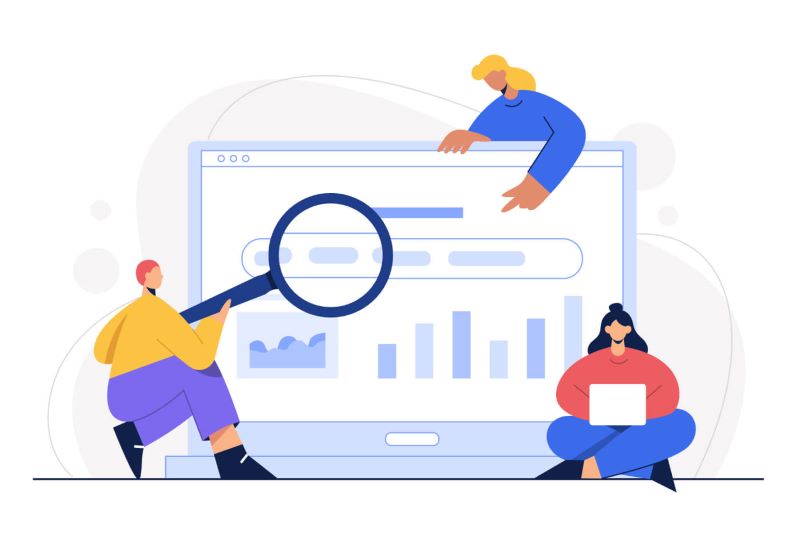 Make Helpful Content
After completing your website's structure, you will begin to generate content.
Before they approve you as an affiliate, several affiliate networks or programs need you to have established content, site traffic, and monthly site visits for their reference. In addition, each affiliate network has its own set of criteria. To be sure, study the individual network and program requirements before considering applying as an affiliate.
However, this does not imply that you must generate 100 pieces of content before applying to be an affiliate marketer. Instead, you must have at least five excellent content or posts on your website.
There are other content kinds to which you may add links, but we strongly recommend the three listed below in this post.
1. Blogs
Creating affiliate marketing websites and blog-style material has been the source of most of my affiliate marketing success. One advantage of having your website is that you are not reliant on social media algorithms to reach your target audience.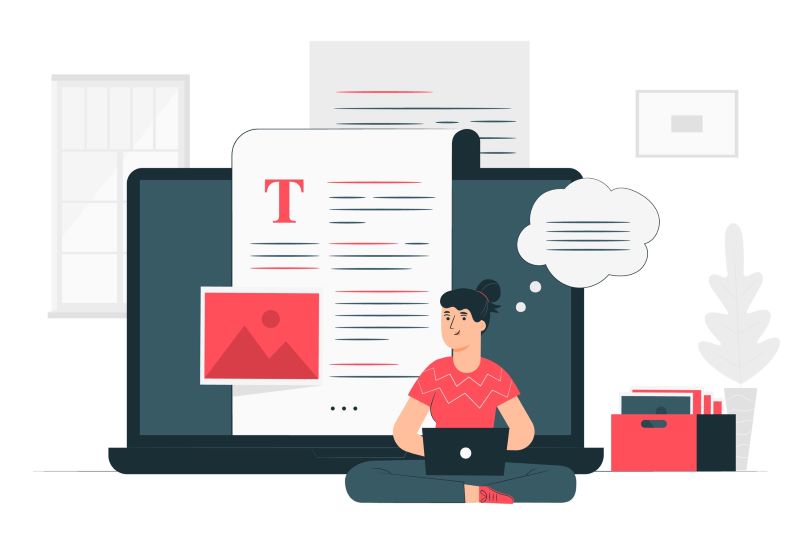 2. Videos
You will most likely see an affiliate link in the description box when you watch a YouTube video. In-depth reviews and hauls on video are excellent ways to market affiliate items. The average conversion rate for YouTube affiliate deals, according to Voluum, is around 1%. That may not seem like much, but videos with hundreds of millions of views may provide significant passive revenue.
Creating a newsletter is another excellent approach to controlling your following and avoiding reliance on any social media site. This unique method to engage with your audience gives you the distinct advantage of delivering affiliate links straight to their inboxes. However, building an engaged email readership can take time, and you must give a lot of good material in between sharing your links to avoid unsubscribes.
Increasing your viewer's trust
You will earn very little money with affiliate marketing if you do not have trust. Consider this: if a buddy suggests something to you in passing, you're more likely to want to buy it for yourself. However, if a stranger approached you on the street and recommended the same thing, you would be less enthusiastic. This is because you value your friend's viewpoint.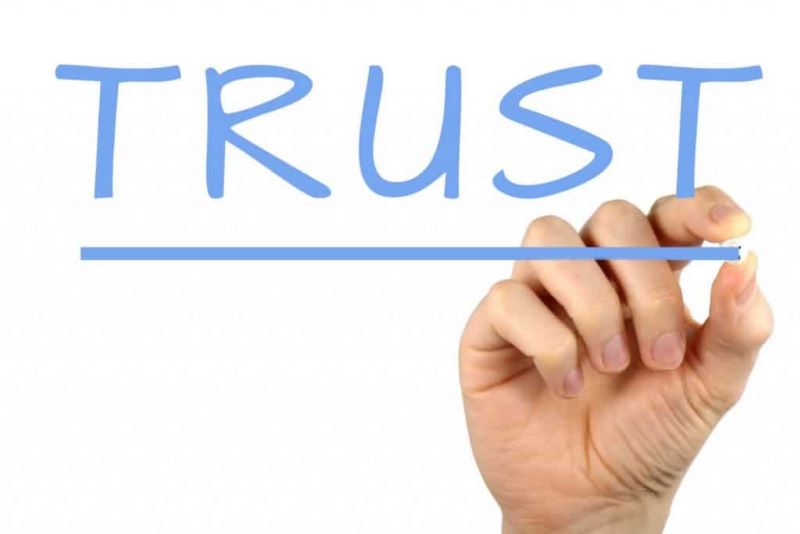 Here are some helpful hints for developing trust with your audience so that you don't feel like just another stranger:
Always be upfront about your affiliate connections: It is highly unethical to insert affiliate links into your work without clearly marking them as such.
Maintain a healthy mix between providing value and sharing connections: While the material is written only to promote anything, always give as much value as possible when advertising something.
Stick to issues about which you have genuine expertise and interest: People will see through postings made only to generate money and not out of curiosity. Similarly, advertising products that feel off-brand for you or contradict your previously stated principles will be a major turn-off for your audience.
Make a community: You can get more than just your own opinions from affiliate marketing by forming a community. A close-knit group talking about a product will feel more authentic and convincing. In addition, you should never underestimate the impact of FOMO (fear of missing out)!
Boost your traffic
1. SEO
Without considering SEO, you can't just build a website and expect it to rank among hundreds of thousands of other websites. Several websites, such as SEMrush and Ahrefs, can assist you with your SEO techniques, premium courses, and plenty of free online knowledge.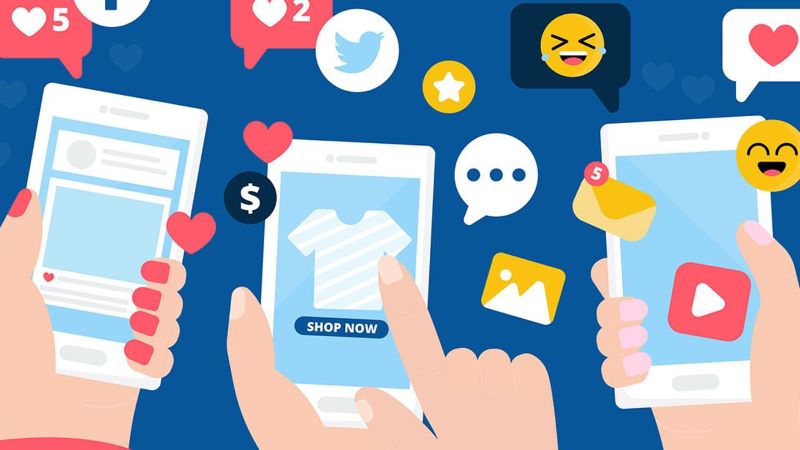 Concentrate on the social media platforms your target audience uses and the type of content you want to produce. For example, if you enjoy video reviews, YouTube, TikTok, and Instagram will be an excellent fit. On the other hand, LinkedIn may be a better option if you're targeting professionals.
3. Paid Advertising
Another strategy to increase your affiliate links' traffic is paid advertising. For example, you may quickly enhance your reach by paying for an influencer shout-out or adding a minor boost to your Facebook or Instagram post.
Step 3: Optimize the procedure and increase your passive revenue
At this point, your affiliate marketing income will finally become passive. As you can see, establishing a successful affiliate marketing business requires significant effort. Therefore, you could even ask when the passive component comes into play.
You may finally realize the benefits of passive income by building an affiliate team and treating your affiliate revenue as a professional business.
Keeping track of your affiliate earnings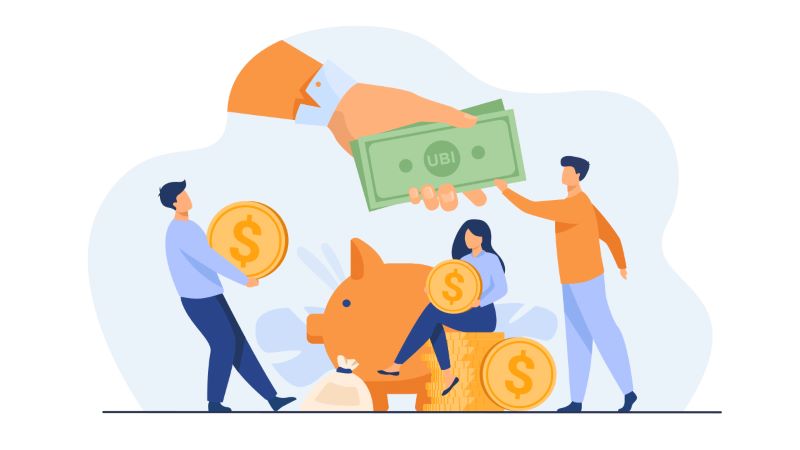 It's now time to start tracking your affiliate earnings. Tracking what works and what you'll discover in digital products can assist you and the affiliate marketing companies whose product you're promoting better your efforts and results. Keeping track of your links can also help you stay organized and prevent losing sight of how many links you have and their success.
You should keep track of metrics such as:
Click-through rate (CTR)
Earnings per click (EPC)
Conversion rate (CR)
For tracking your affiliate links, certain plugins and tools may be useful:
Ever Flow
Pretty Links
Link Trust
OptinMonster
Google Analytics
Optimize your affiliate deals with your partners
You may start negotiating better deals with your affiliate partners once you've built a connection with them. Here are some suggestions for raising your commission are as follows:
Data and reliable results should be used to back up your assertions: Show brands specific statistics instead of merely telling them what you can accomplish.
Make an effort to be inventive: Come up with ways to increase the profitability of your affiliate partnerships for both you and the businesses you work with.
Maintain your professional demeanor: Being friendly, honest, and professional throughout your negotiation will increase your chances of getting what you want.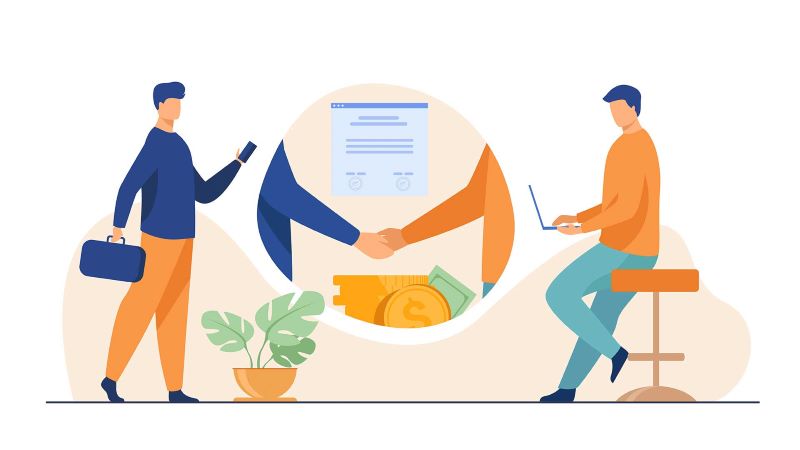 Scale and outsource
There is no limit to how far your affiliate marketing business may grow. However, the more you outsource, the more time you'll have to focus on other revenue sources and increase your net worth.
1. Developing an affiliate team
Business owners must determine whether they intend to become more significant than themselves and their skills. If you do, it's time to start delegating some of your responsibilities and forming a team.
You may employ freelancers to help you with tedious chores such as content authoring or managing partnerships, administration, bookkeeping, etc. Moreover, you can consider using services such as Upwork or Freelancer to locate high-quality employees.
2. Using new platforms to repeat the successful procedure
The nice thing about establishing a successful passive income stream is that your financial capabilities are no longer directly proportional to the available time. Once you create passive income streams from the job you've already done, you'll have more time to do more of the same. You may double your revenue by repeating the procedure with multiple platforms, niches, and items.
FAQs
1. Can You Get Rich From Affiliate Marketing?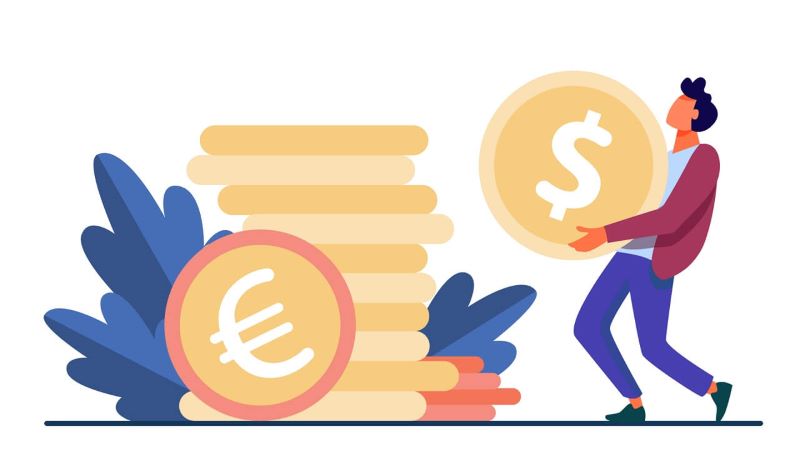 Affiliate marketers can earn thousands of dollars every month. However, estimates vary. Some of the most successful affiliate marketers have businesses that generate six figures in passive income.
The deals you advertise and the number of visitors you bring to the site will affect your earnings. It also includes your understanding of other online marketing abilities like email marketing and SEO.
Here are some figures about affiliate marketers' typical earnings. PayScale's average affiliate commission we earn from affiliate marketing yearly is $51,217. In addition, affiliate marketers in the poorest 10% make $37,000, while the top 10% earn $71,000.
At $154,700 per year, ZipRecruiter has the highest estimate for affiliate marketing passive income. According to ZipRecruiter, the average monthly affiliate marketing revenue is $12,892, and the weekly average income is $2,975.
Regardless of whose prognosis you believe, it's apparent that confident affiliate marketers are doing exceptionally well.
2. Some Exciting Facts & Stats About Affiliate Marketing I Might Want to Know?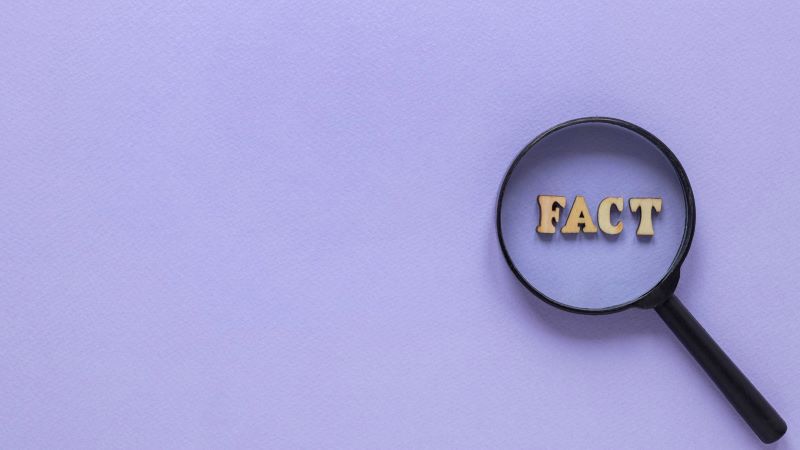 More than 80% of companies have affiliate programs.
Multiple affiliate marketing networks are used by 94 percent of publications.
The apparel business accounts for about a quarter of all affiliate programs.
Affiliate marketing is a critical talent for 40% of marketers globally.
Affiliate marketing is used by nearly 79 percent of businesses to engage existing consumers.
Blogging is used by over 65 percent of affiliate marketers.
More than 170 million transactions and 5 billion clicks
Over 65% of affiliate marketers use social media to communicate with their consumers.
More than 73% of retailers feel affiliate marketing programs fulfill their revenue goals.
Today, around 9% of affiliate marketers earn more than $50,000 annually.
The affiliate marketing sector is worth billions of dollars.
The global value of affiliate marketing is estimated to be $12 billion.
The affiliate marketing sector accounts for more than 16% of all internet orders.
3. What Are the Top Affiliate Networks?
What you should know about ShareASale:
Product/Niches: A little bit of everything, including actual and digital goods.
The average commission rate varies depending on the retailer you join up with.
Cookie duration: This is determined by the merchant with whom you sign up.
The minimum payment is $50.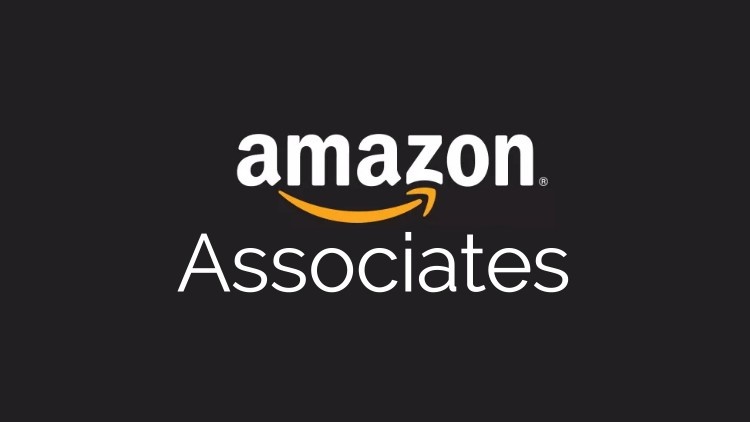 Amazon Associates is one of the best affiliate programs to make money with affiliate marketing. What you should know about this Amazon affiliate program:
Product/Niches: Anything available on Amazon's website (including products from third-party vendors).
Average commission rate: Depending on the category, it ranges from 1% to 10%.
Cookie duration: Cookies have a 24-hour shelf life. If you have users directly add a product to their carts, you will receive a 90-day cookie, but just for the exact product in their carts.
Minimum payout: $10 in the form of an Amazon gift card or a direct transfer.
eBay has one of the best recurring affiliate programs:
Product/Niches: Mostly physical items, but you'll also discover digital products because you may make money with affiliate marketing for anything on eBay.
Average commission rate: The precise fee varies on the product type, but you may expect to earn between 50% and 70% of eBay's income. Please remember that this is not the total purchase price of the goods; instead, you receive a percentage of eBay's commission.
Cookie duration: Even if the auction takes up to ten days to conclude, you can still receive a commission (as long as the person placed a bid within the first 24 hours).
The minimum payment is $10.
Conclusion
Affiliate marketing is a massive industry with a lot of opportunities. It has turned the internet into a global sales powerhouse that will last many years.
Through a network of competent publishers and advertisers, affiliate marketing may help you create your own business. You can have ways to generate passive income by promoting other companies' items or develop your own business by connecting you with a network of skilled publishers and advertisers. There are numerous methods to participate in affiliate marketing; however, the structure, pricing, and terms vary from program to program.
Affiliate marketing has a lot to offer both businesses and lone proprietors. Affiliate marketing is an easy way to earn passive income. It doesn't hurt to try to make money with affiliate marketing if you're new to it. You have nothing to lose and everything to gain!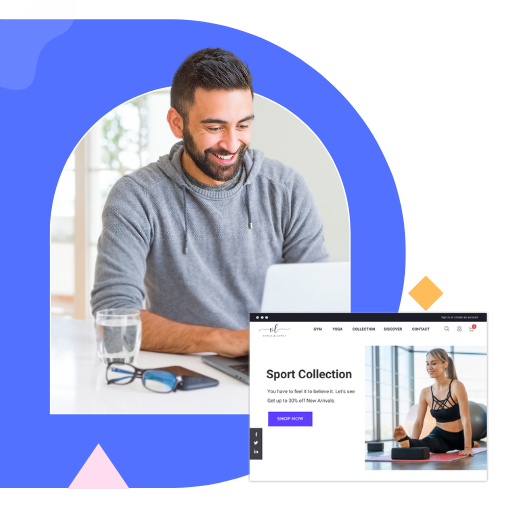 Try FREE Magento Page Builder demo today
Looking for a Magento 2 page builder that helps you create any beautiful page layout with no coding required?
Magezon Page Builder can help!