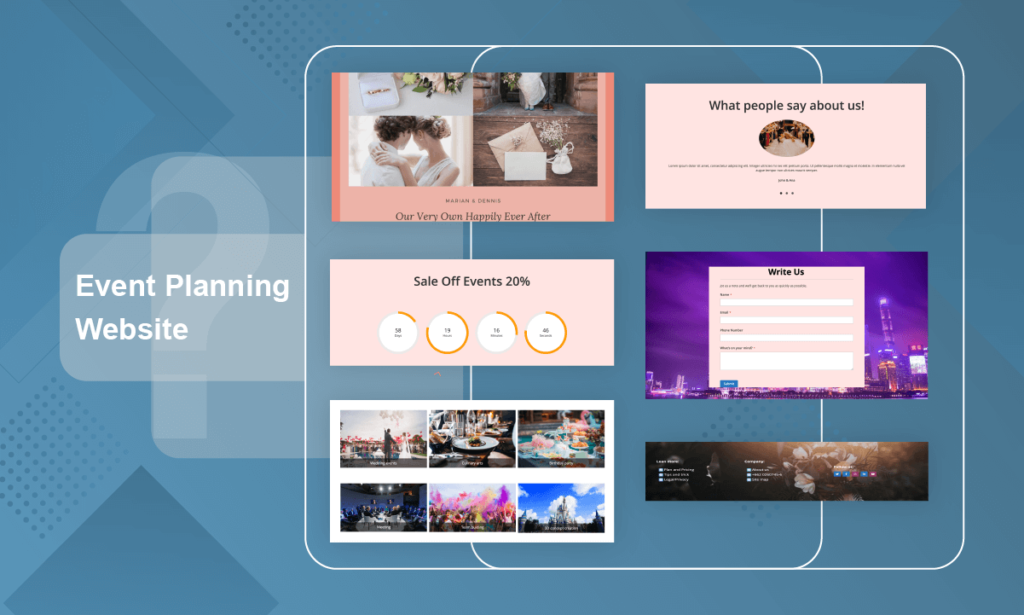 In this blog, we will show you steps to make an eye-catching landing page for event planners with Magezon Page Builder.
Steps to Create an Event Landing Page
1. Banner
The start of the landing page, we make customers impressed with speeding of animation for stunning images. We used Slider element to show some beautiful pictures to advertise events that events companies can organize. Remember to enable "Auto Play" and set "Auto play Timeout" to each image that can always automatically appear.
Furthermore, the company's name is designed outstanding and detailed information is provided for clients.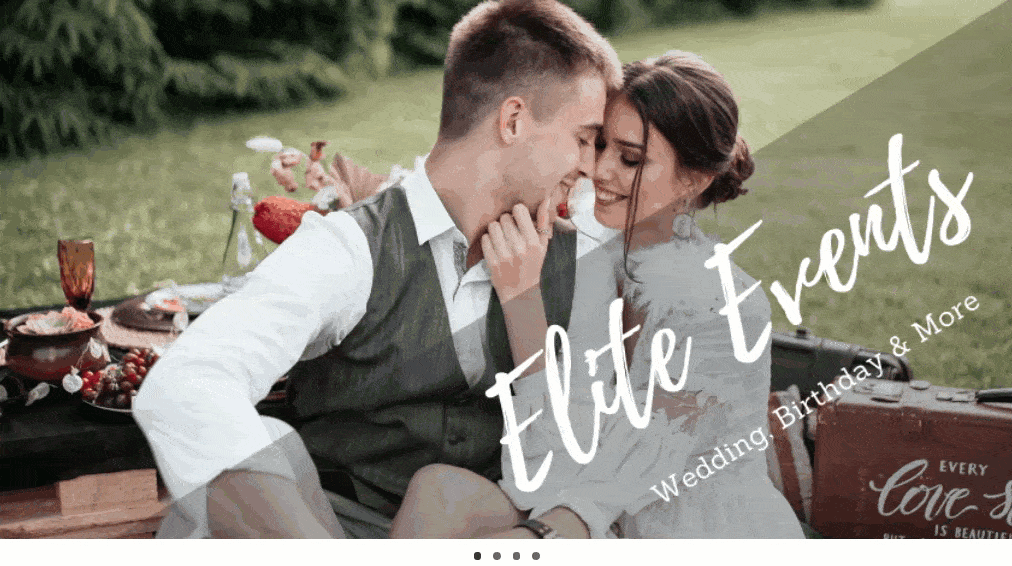 2. Promotion
After introducing general information, you can build your campaign sale for your website to stimulate client's orders instantly. In this case, we combined Heading and Countdown (calculate exactly the time to end the discount purchase program) elements to gain your goal.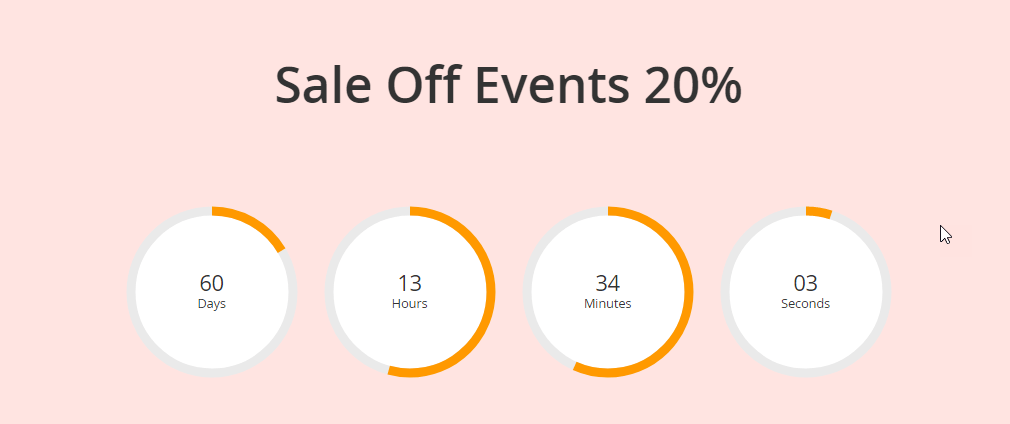 3. Service
In this row, you can use Image Carousel to show your company organizable events. Therefore, your client can easily follow and choose their most suitable service. In addition, we already wrote a tutorial article about displaying image carousel with Magezon page builder that you can visit if you are interested.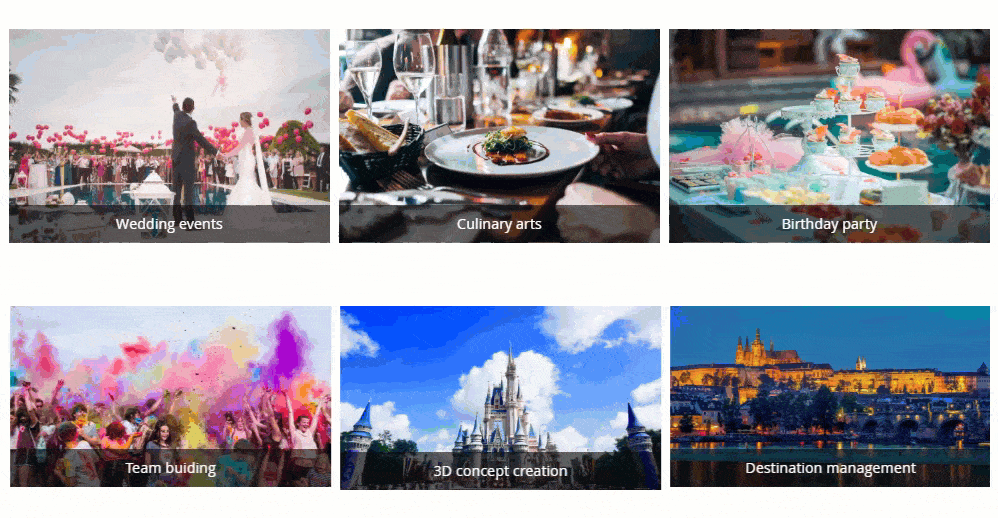 You also ensure that your company provides exclusive event designers and producers with testimonials that people say about us.
4. Testimonials
This part makes clients reliant and satisfied with events that you did for them. For the doing section, you need to choose Testimonials element then adding customers' information that their feedback for your website.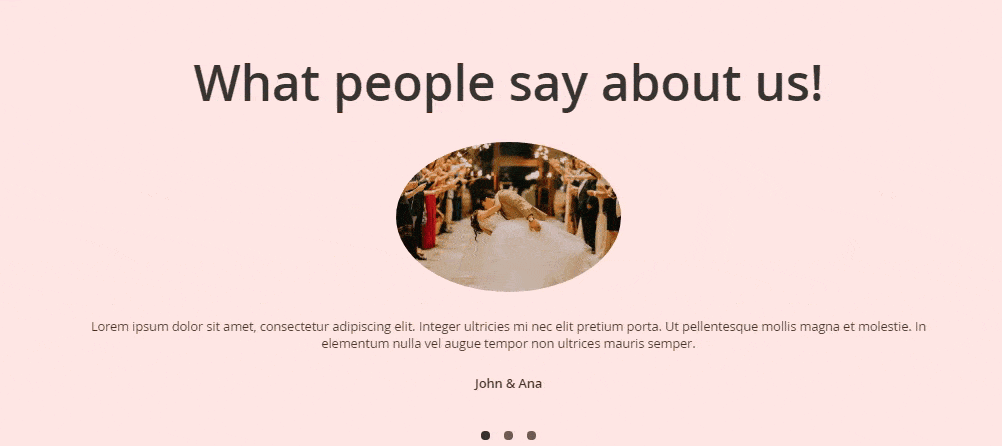 5. Contact Form
In this section, you can add Contact Form element easily with no coding skills requirement. Contact form is where customers can register and be the first to receive exclusive offers and the latest news from events companies.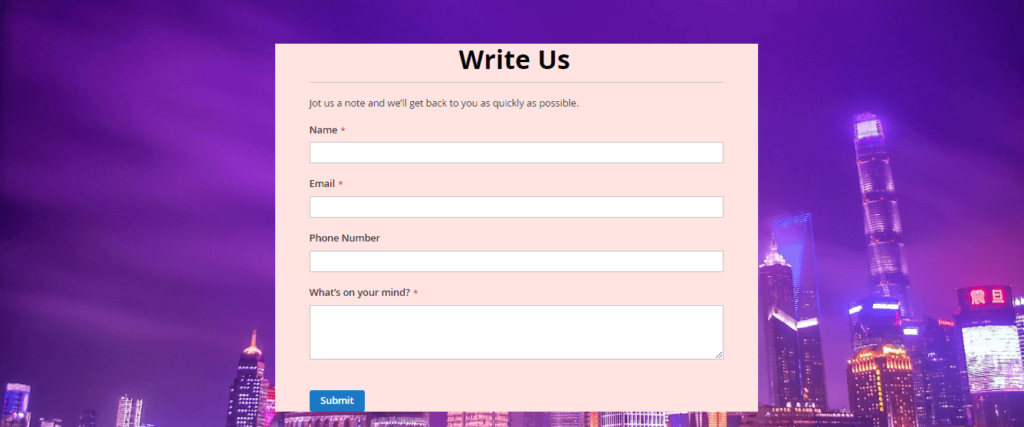 Any event planner website template needs this element to receive customer's information to understand customers and give solutions to improve their business.
6. About Your Company
Adding Learn more, Company, Allow us or any things is necessary for each website. You can combine Icon List, and Social Icon easily and conveniently with Magezon Magento page builder extension. In this row, you can divide into different contents that are suitable for your website.

Conclusion
In this above article, we showed the simple way to make an event planning landing page with Magezon Page Builder. We hope that you can create a catchy website to boost your business. Don't hesitate to leave comments and feel free to ask us any questions.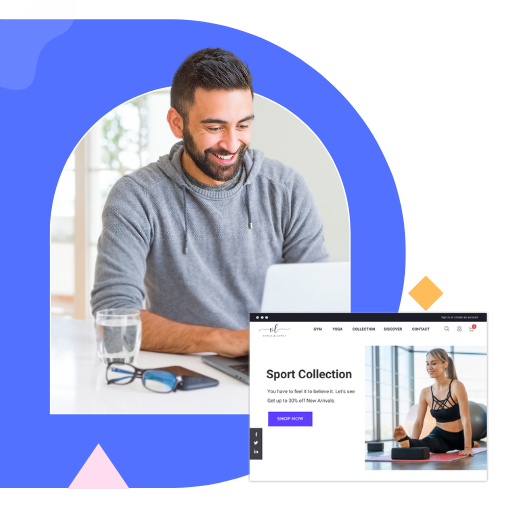 Try FREE Magezon Page Builder demo today
Easily create beautiful, engaging Magento website in any style whenever you want without relying on developers or designers. Just by drag & drop.